11 Airbnbs in Wisconsin You Need to Book This Summer
Approx. Rate | $200/night
Sleeps | 10
Location | Arena, WI
"A fully restored 1850's colonial revival farmhouse tastefully decorated with primitive antiques."
Approx. Rate | $350/night
Sleeps | 6
Location | Ellison Bay (Door County), WI
"Located just minutes from downtown Ellison Bay, this eclectic cottage offers convenience to attractions and dining, while providing a private sanctuary-like experience!"
Approx. Rate | $93/night
Sleeps | 6
Location | Stockholm, WI
"Located in the beautiful countryside of Maiden Rock township, WI, at the top of Pine Creek Rustic Road known for it's great birding and trout stream."
Approx. Rate | $263/night
Sleeps | 8
Location | De Soto, WI
"Whether you enjoy the solitude of the quiet valley, relish listening to babbling brook that you drove through on your way into the property, or are relaxing in the hot tub, this private cabin is the best getaway in the Driftless Area."
Approx. Rate | $199/night
Sleeps | 8
Location | Sturgeon Bay, WI
Beautiful 4 season, private 2 bedroom Knotty Pine Cottage located on the shores of Lake Michigan.
Approx. Rate | $222/night
Sleeps | 10
Location | Herbster, WI
One of a kind, open/loft-concept (see pics: it really is open) artisan-crafted lake home on Superior's south shore
Approx. Rate | $177/night
Sleeps | 4
Location | Sister Bay, WI
"The inside of the cottage has been newly decorated and updated with modern furnishings and equipped with all of the amenities needed to make any guest feel right at home. The oversized picturesque windows bring the surrounding nature inside."
Approx. Rate | $364/night
Sleeps | 12
Location | Gleason, WI
A rustic cabin with all the amenities of a modern home, situated on 40 acres of wooded land.
Approx. Rate | $133/night
Sleeps | 4
Location | Conover, WI
"From the covered front porch you can watch Scottish Highland cattle graze and view wildlife. Pioneer Creek Ranch and Cabin is secluded and is situated along the gentle flowing Pioneer Creek."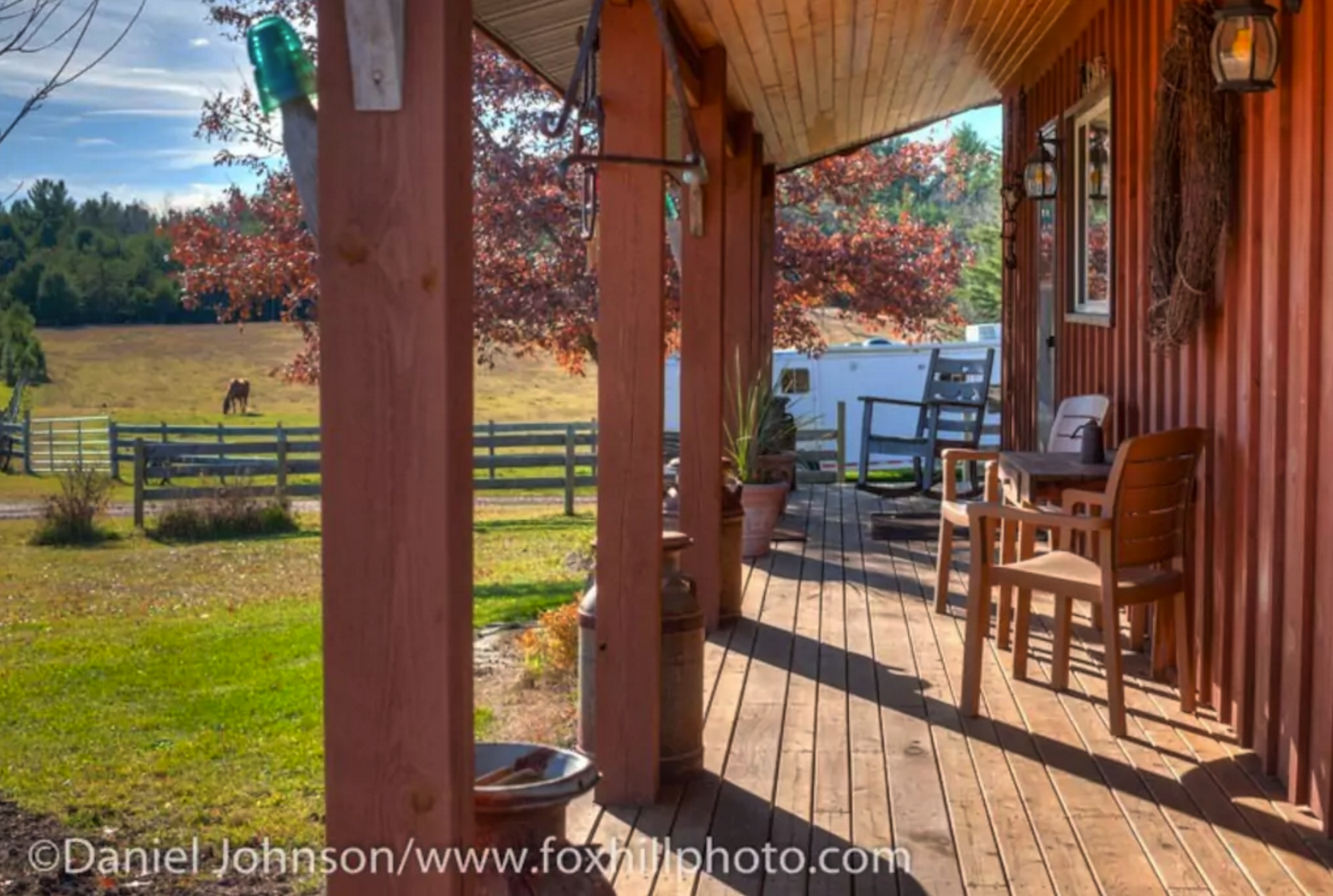 Approx. Rate | $89/night
Sleeps | 2
Location | Belleville, WI
"Come stay in a real tiny house with a super comfy memory foam full-size bed, sitting/dining area, and its own kitchenette. Think of this as the ultimate "glamping" experience."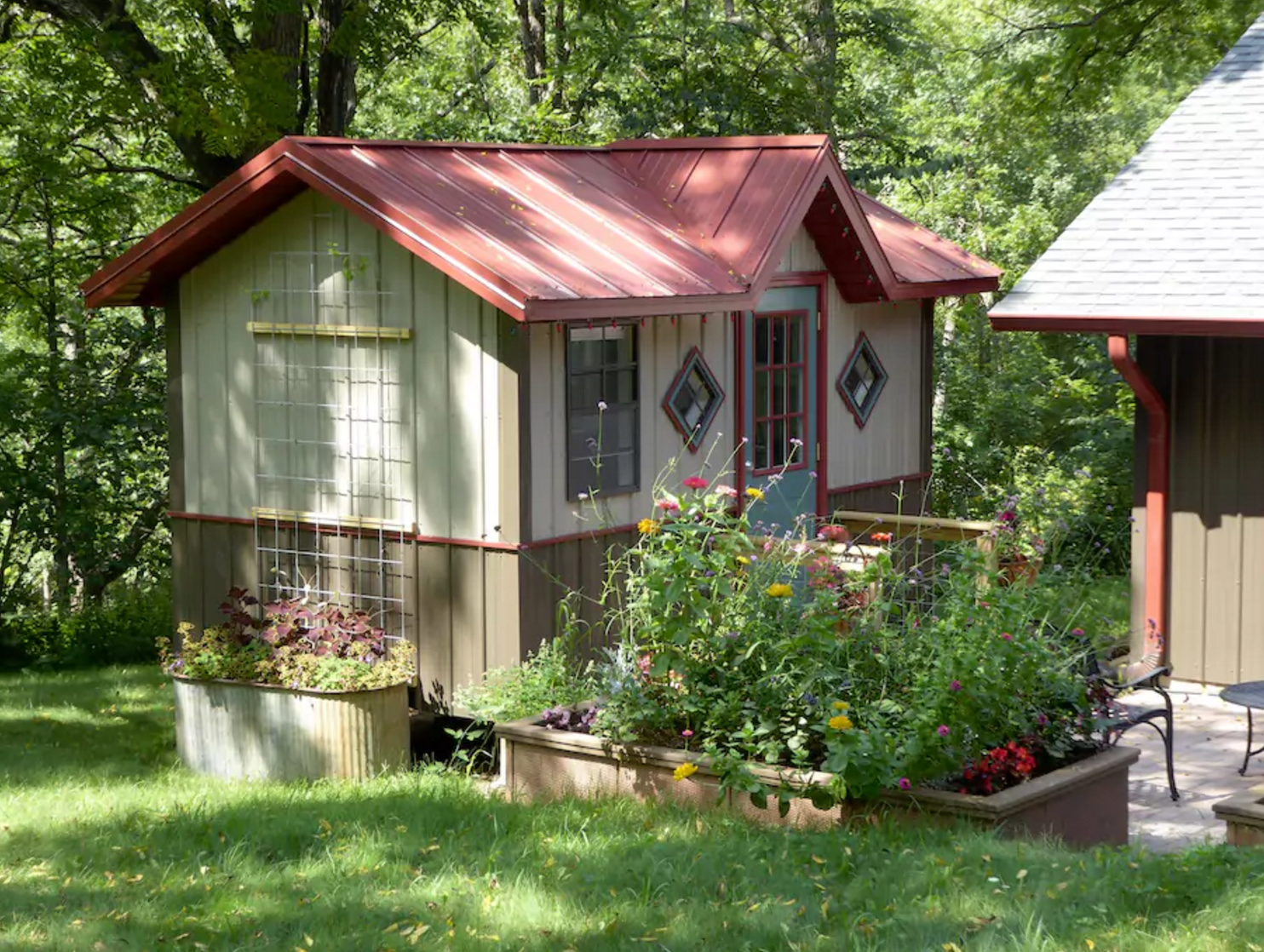 Approx. Rate | $215/night
Sleeps | 3
Location | Fall Creek, WI
"Our cabin is designed to immerse you in the forest of Wisconsin without sacrificing the comforts of home."