A Decorative Fall-Themed Pie
I've been searching for some mini leaf-shaped cookie cutters and a few weeks ago, I finally found some at a vintage shop! So just for fun, I decided to try making one of those fancy pies you always see on Pinterest. Even though it looks quite complicated, it's actually fairly easy to do! So today, I thought I'd share the dough recipe and walk you through how I made this decorative fall-themed pie!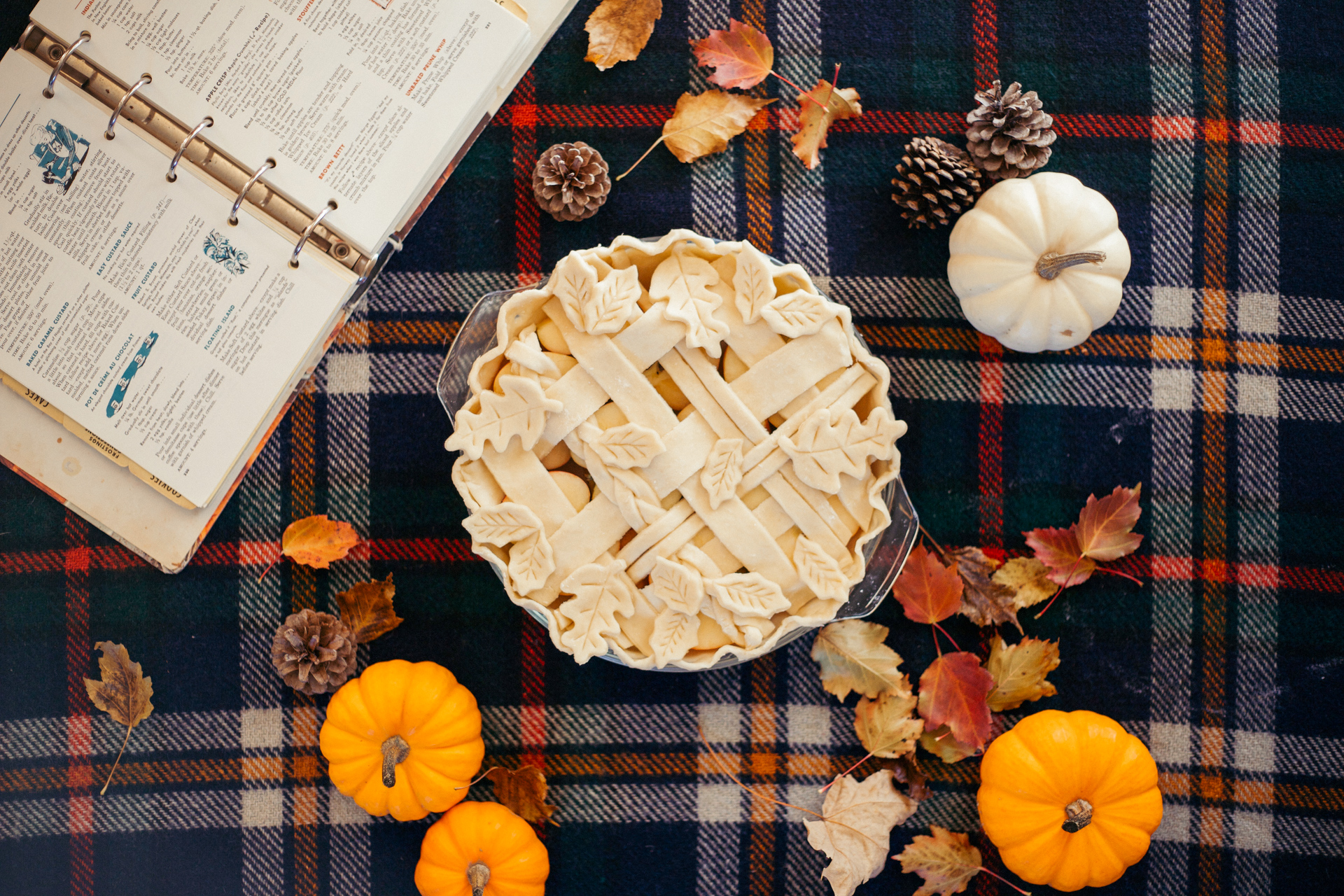 The Dough Recipe
2 1/2 cups all-purpose flour
1 teaspoon kosher salt
1 tablespoon sugar, optional
1 cup very cold unsalted butter, cut into 1/2-inch cubes (2 sticks)
4 to 8 tablespoons ice water
DIRECTIONS
Add 1 1/2 cups flour, salt and sugar (optional) to a medium bowl. Stir 2 to 3 times until combined.
Scatter butter cubes over flour and mix briefly with a fork or spatula to coat the butter with flour.
Cut the butter into the flour with a pastry blender, working mixture until the flour has a coarse, mealy texture similar to fresh bread crumbs. About 1 – 2 minutes.
Add remaining 1 cup of flour. Work butter and flour with the pastry blender until flour is evenly distributed. About 20 seconds. (Dough should look crumbly with pea-sized pieces).
Sprinkle ice water over the mixture — start with 4 tablespoons and add from there (I ended up using all 8 tablespoons). Using a rubber spatula, press the dough into itself. The crumbs should begin to form larger clusters. If you pinch some of the dough and it holds together, it's ready. If the dough falls apart, add 2 to 4 more tablespoons of water and continue to press until dough comes together.
Remove dough from bowl and place in a mound on a clean surface. Work the dough just enough to form a ball. Cut ball in half then form each half into discs. Wrap each disc with plastic wrap and refrigerate at least 1 hour.
ROLLING OUT DOUGH
Remove one of the dough discs from the refrigerator and let sit at room temperature for 5 minutes.
Lightly flour your work surface, the top of the dough and the rolling pin. Then use rolling pin to roll out dough to a 12-inch circle (about 1/8-inch thick). Be sure to check if the dough is sticking to the surface below — add a small amount of flour when necessary.
Check for size by inverting pie dish over dough round. Look for a 1-inch edge around the pie dish. To transfer dough to the dish, starting at one end, roll dough around rolling pin then unroll over the dish.
Gently press dough down into dish so that it lines the bottom and sides. (Be careful not to pull or stretch the dough). Then, use a knife or pair of kitchen scissors to trim dough to within 1/2-inch of the edge of the dish.
From there, I just used my fingers to crimp the edges and filled up the inside of the pie with apples.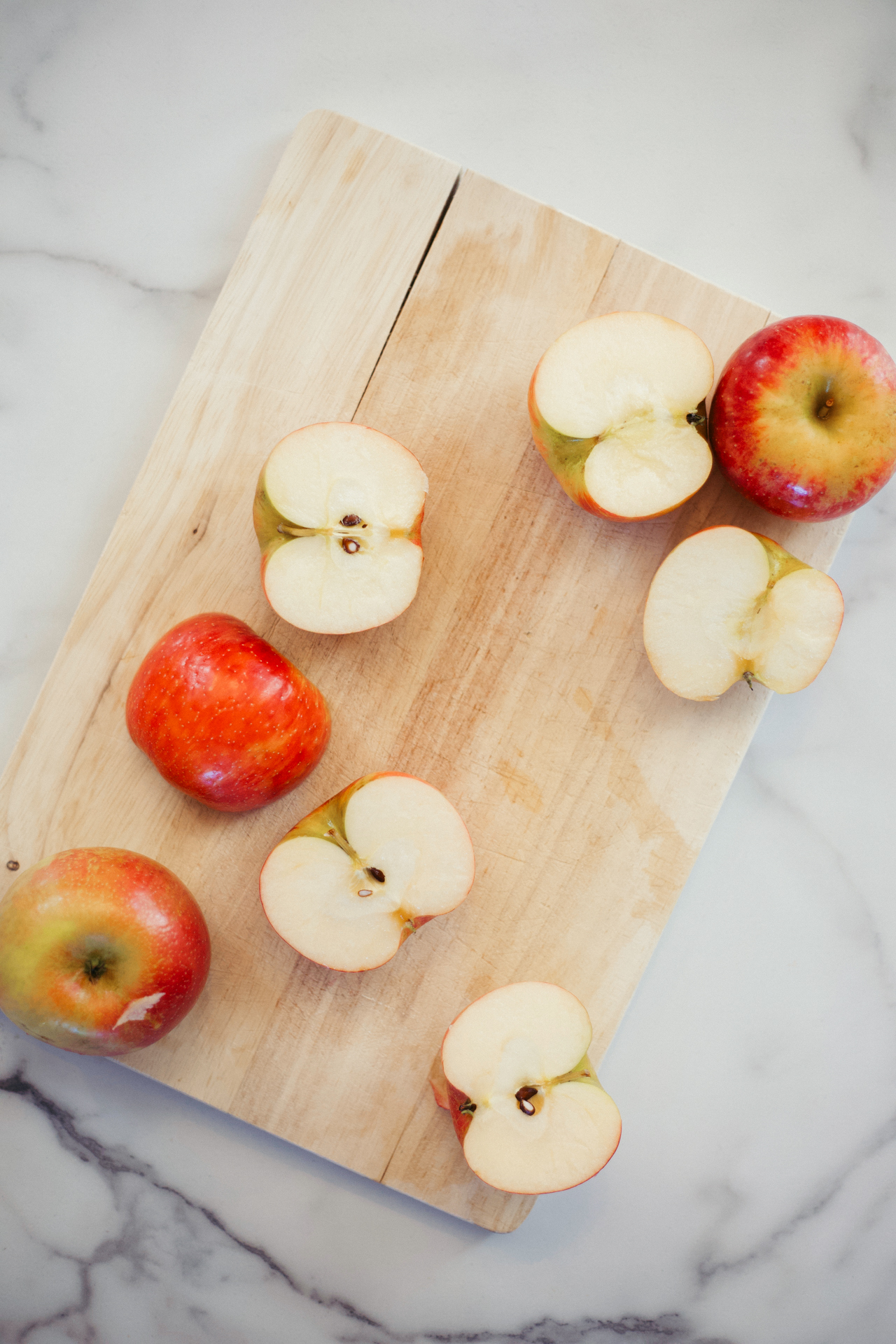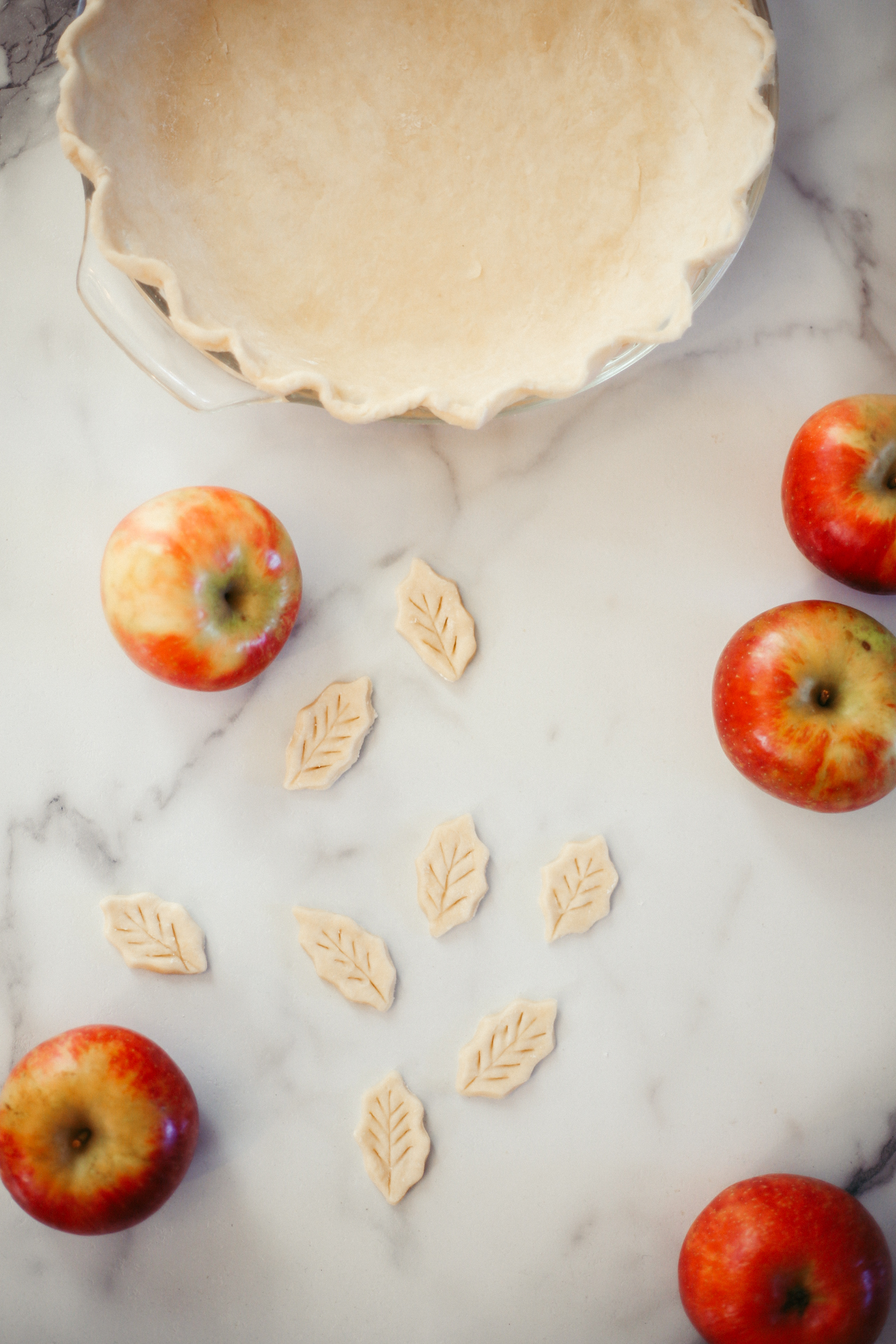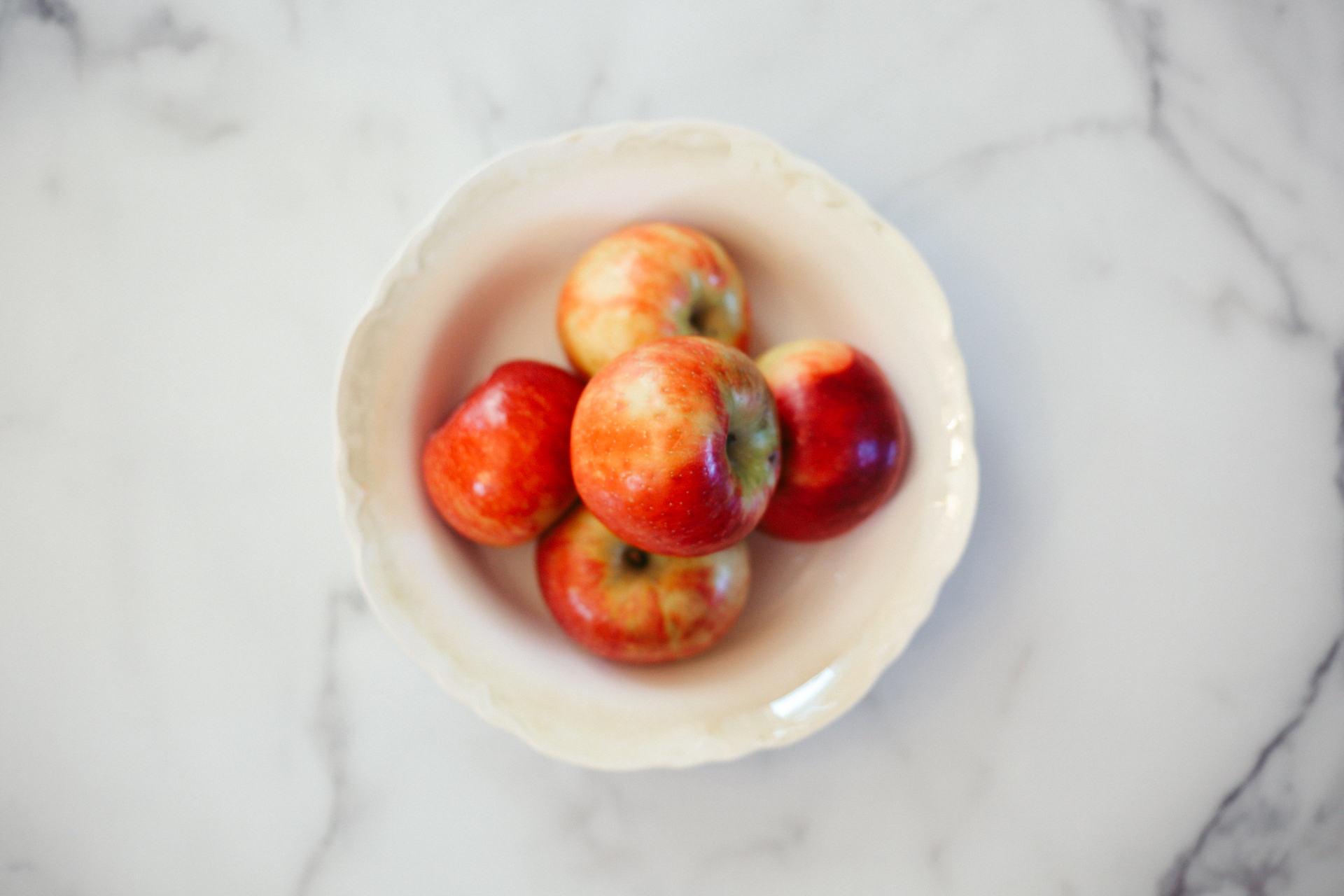 THE DECORATIVE CRUST
To decorate the crust, I used:
12 small leaves
4 large leaves
6 wide strips
7 narrow strips (3 used for the braid)
The second disk of dough is used entirely for the decorative crust on top. I rolled out the dough fairly thin and long so that I could cut long strips that draped well past the edge of the pie crust (I later cut off this excess with scissors). I cut 6 long/wide strips and 7 long/narrow strips.
I started with the wide strips and laid them across the pie.
Then I created the braid out of three narrow strips and added it on top.
From there, I added the rest of the narrower strips, weaving them over and under the wide ones and the braid. Once all of the strips were on the pie, I cut off the excess and started placing the leaves on top. For the leaves, I used a toothpick to draw the little lines on them and put them randomly around the pie.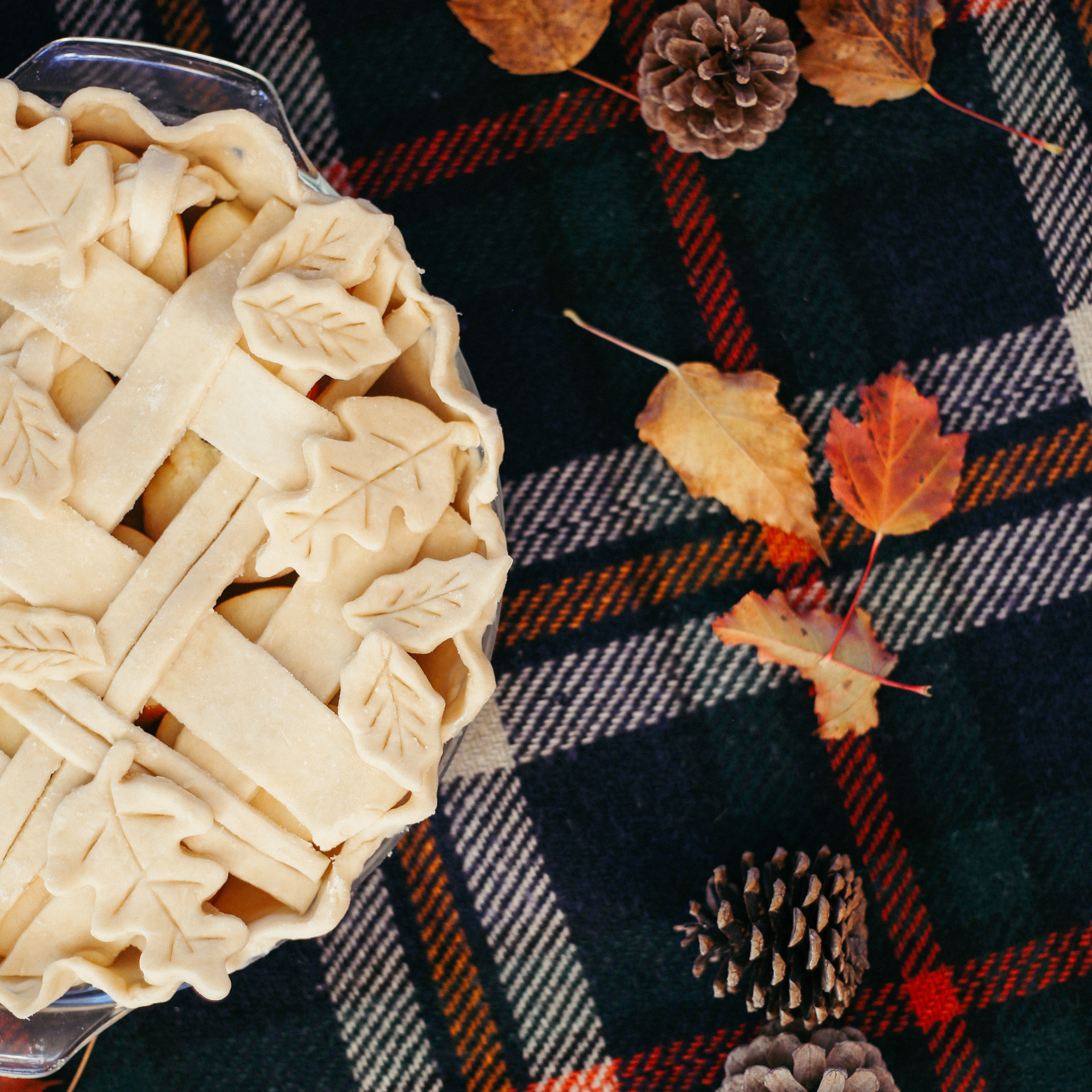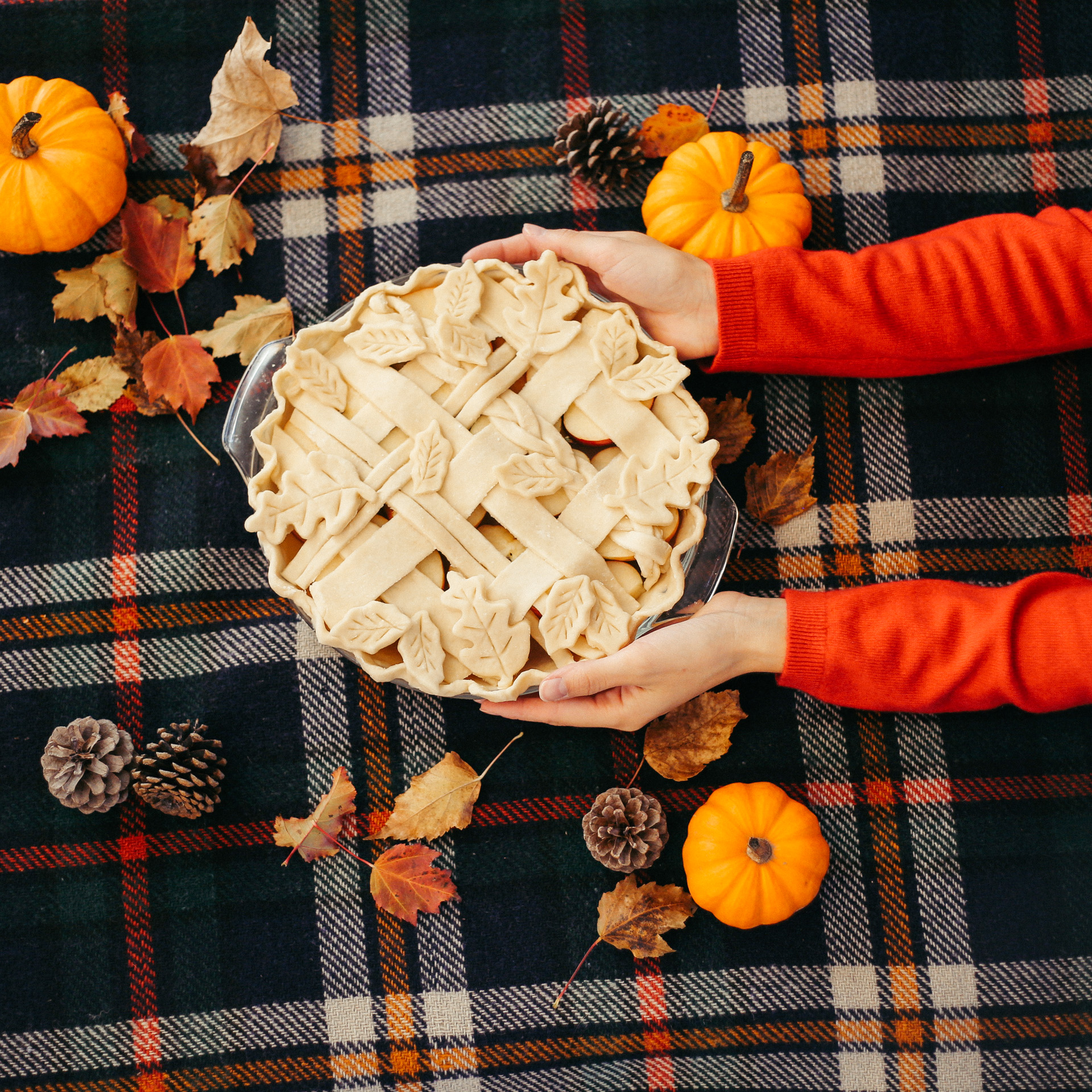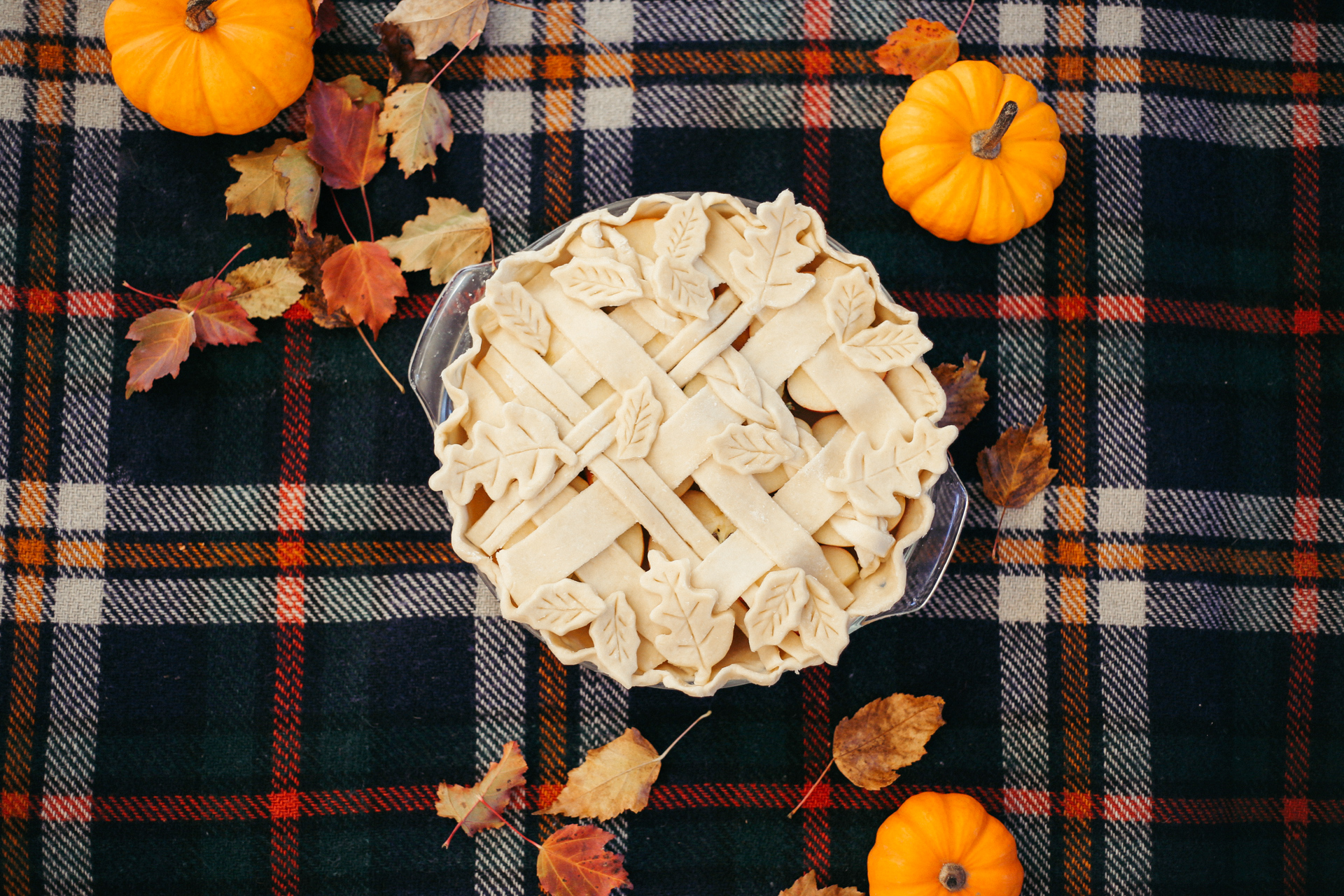 The entire process took me about two hours and I'm really happy with how it turned out! I'll definitely be making this again for Thanksgiving!
SIMILAR POSTS FROM MISS NORTHERNER
FOLLOW KRISTEN ON INSTAGRAM