A Drive Through Wisconsin's Fall Foliage
The arrival of fall is one of the most anticipated moments throughout the year. Everyone seems to eagerly await for the hillsides to be painted in shades of yellows, oranges, and reds; transforming the landscape into a sea of color. The air becomes cool and crisp and cozy wool sweaters make their annual debut. Front porches are decorated with pumpkins and gourds, ready for the costume-clad trick-or-treaters to come knocking.
The arrival of fall is also a reminder that the holidays are just around the corner. There's the hearty Thanksgiving dinner to look forward to and the nights spent trimming the house with Christmas decorations. There's so much excitement in the air and autumn is the first step towards these festive and colorful months.
I had the urge last weekend to do a fall photoshoot, just as a fun way to kick off the season. This was purely for my own creative enjoyment and I'm lucky enough to have a boyfriend who humors me whenever I come up with these elaborate ideas.
Prior to the adventure, I stopped at the local farmers market and picked up some pumpkins, a corn stalk, and a basket of mums. The plaid blanket and the red lantern are both vintage store finds!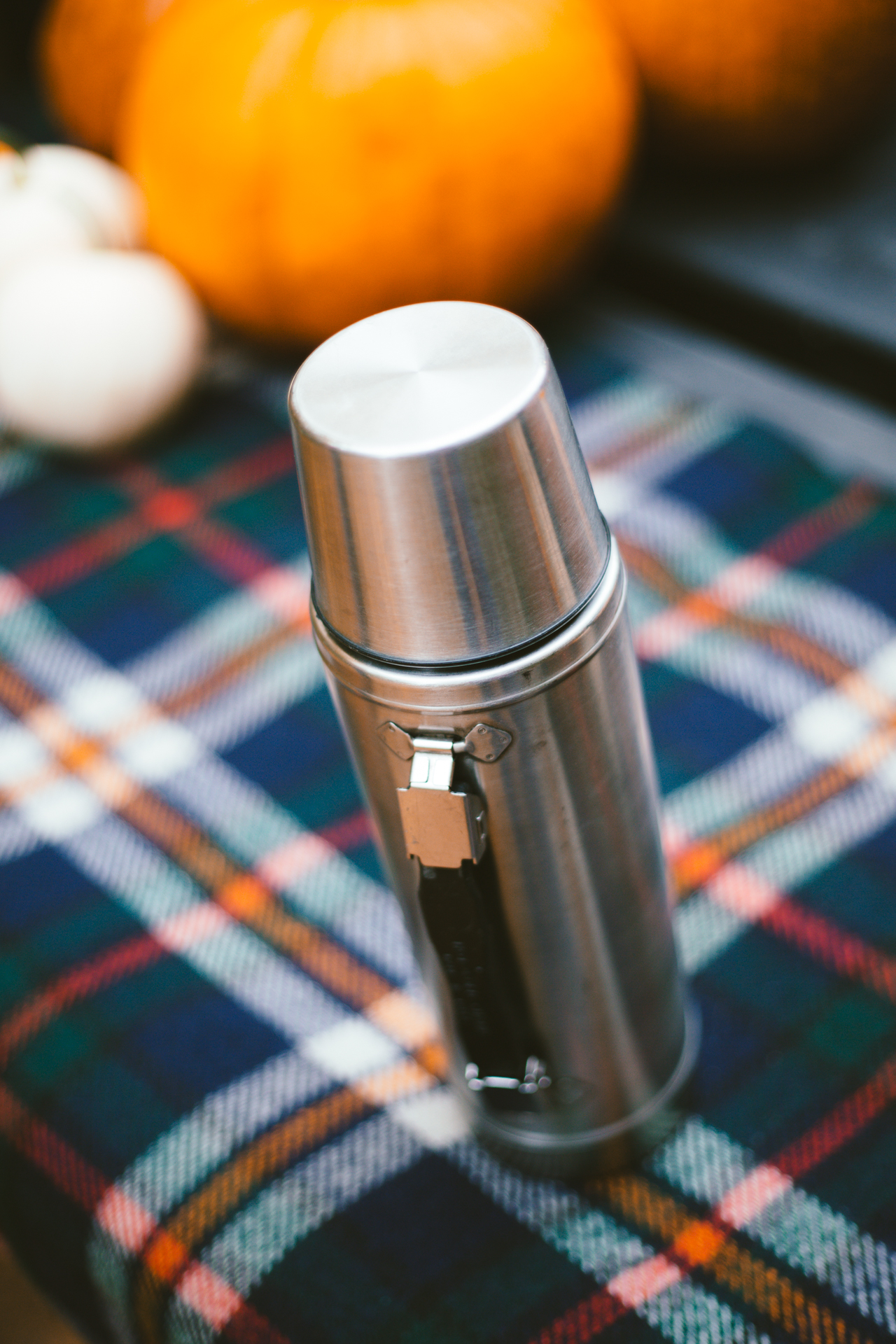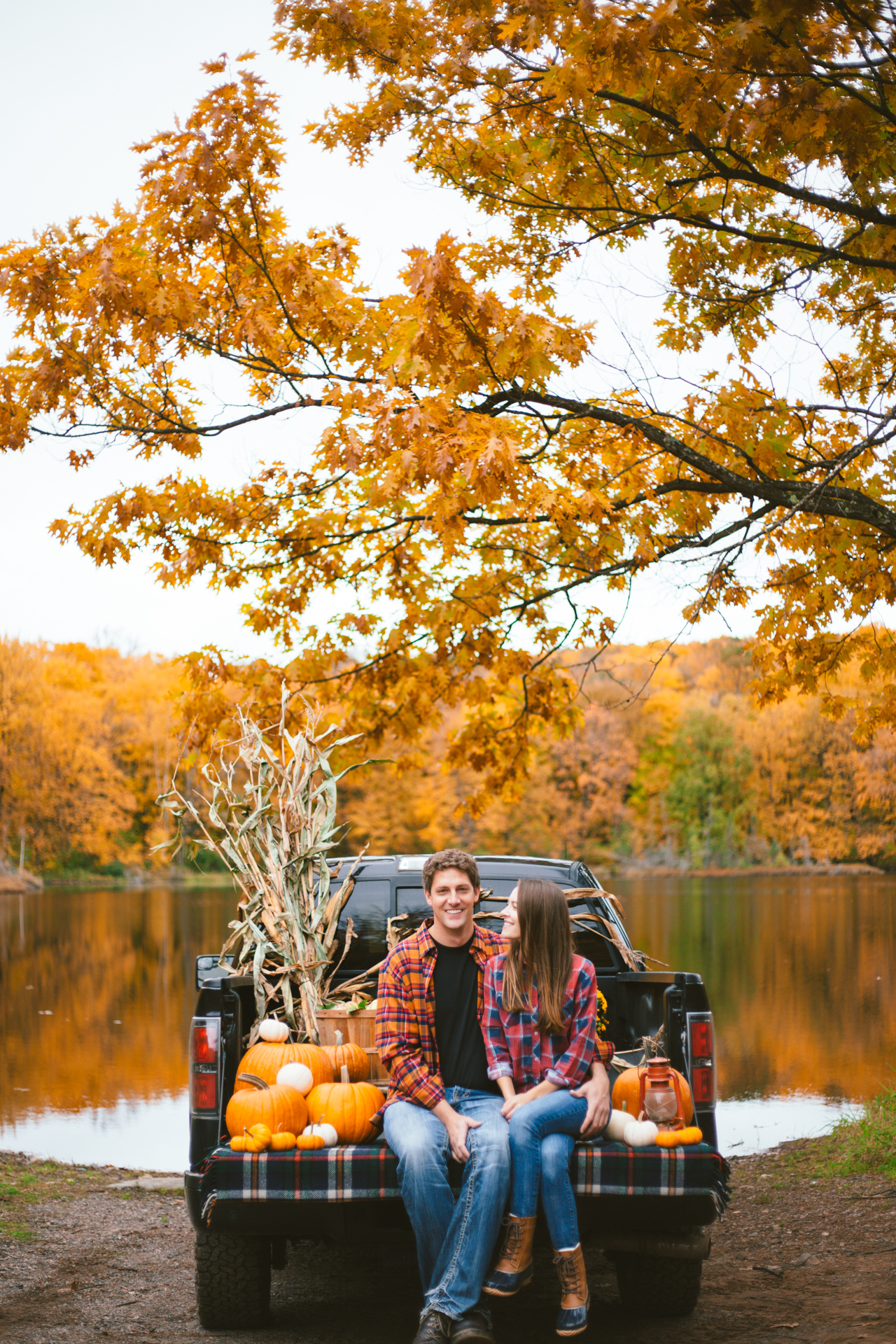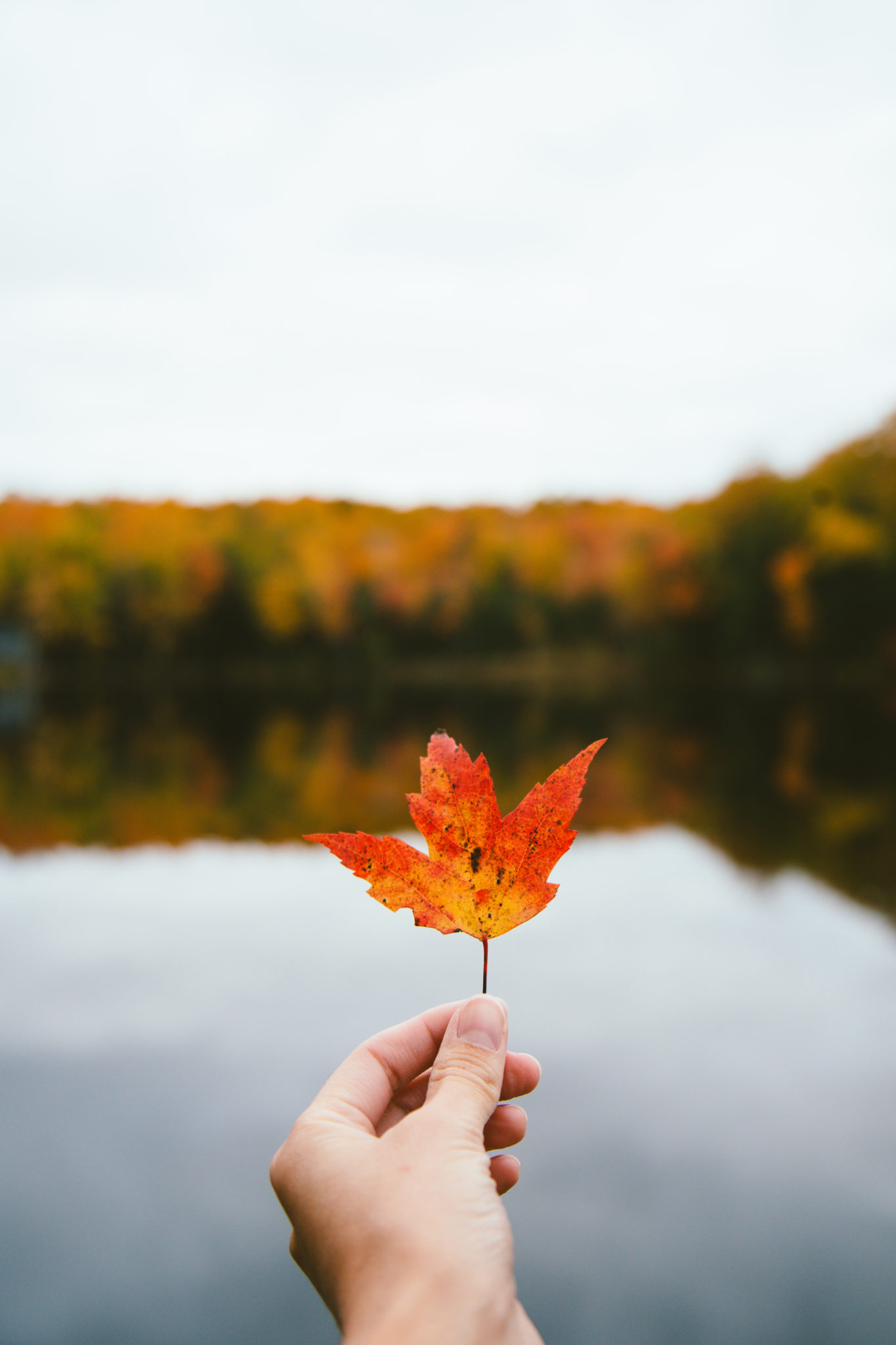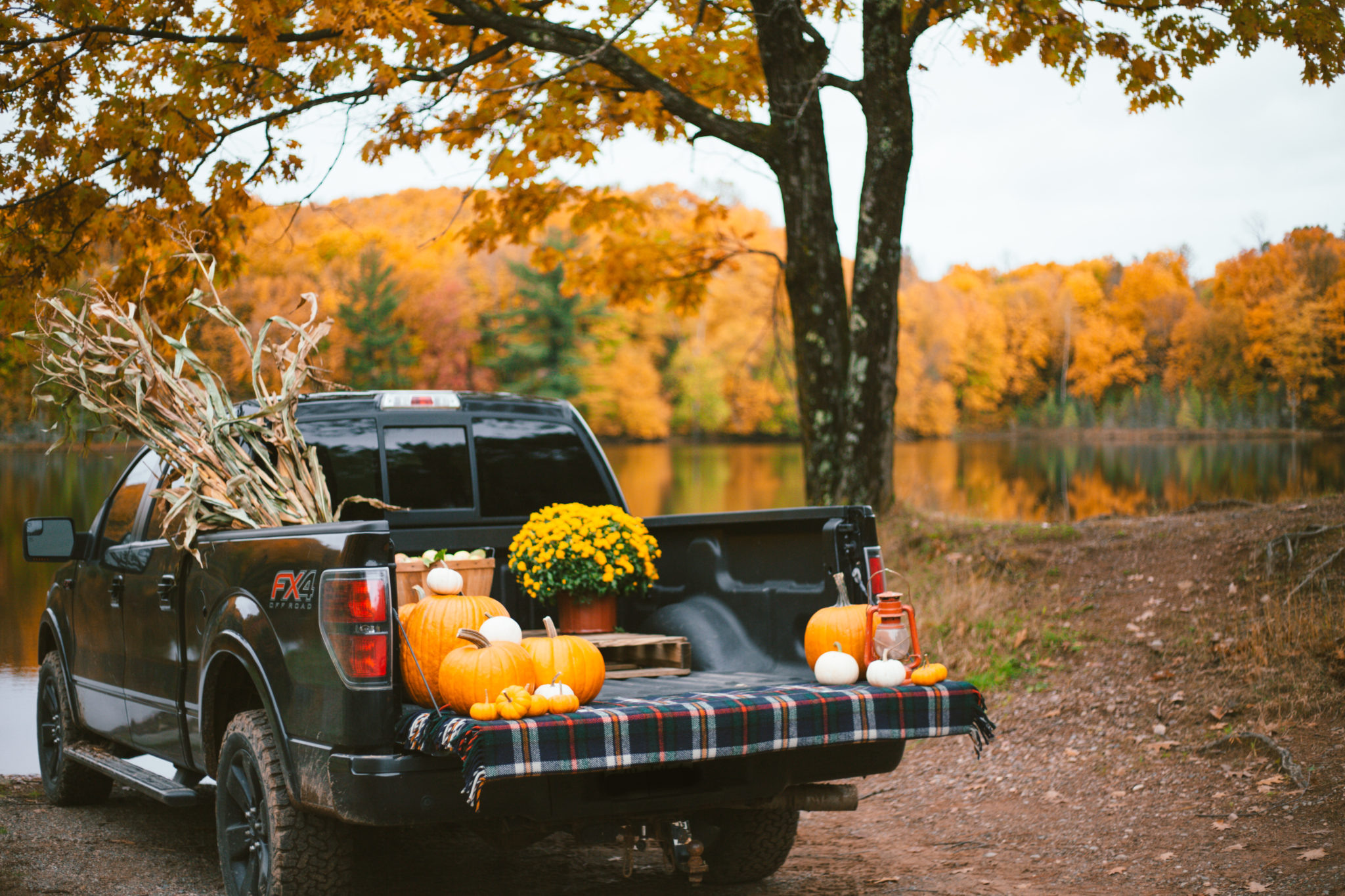 It was pretty chilly out so I grabbed a few of my favorite Lands' End items that have now taken center stage in my closet. For anyone who knows me, I'm extremely picky when it comes to my wardrobe. No lie, Sean has more clothes than I do! So when I received my Lands' End apparel for the
Heritage Tour
, I was over the moon delighted about how well they fit and how great the quality of everything was.
The down jacket that I'm wearing in the photo below is one of my favorites. It literally weighs about as much as a feather yet keeps me insanely warm.
The flannel that Sean's wearing is ultra-soft and can be found here.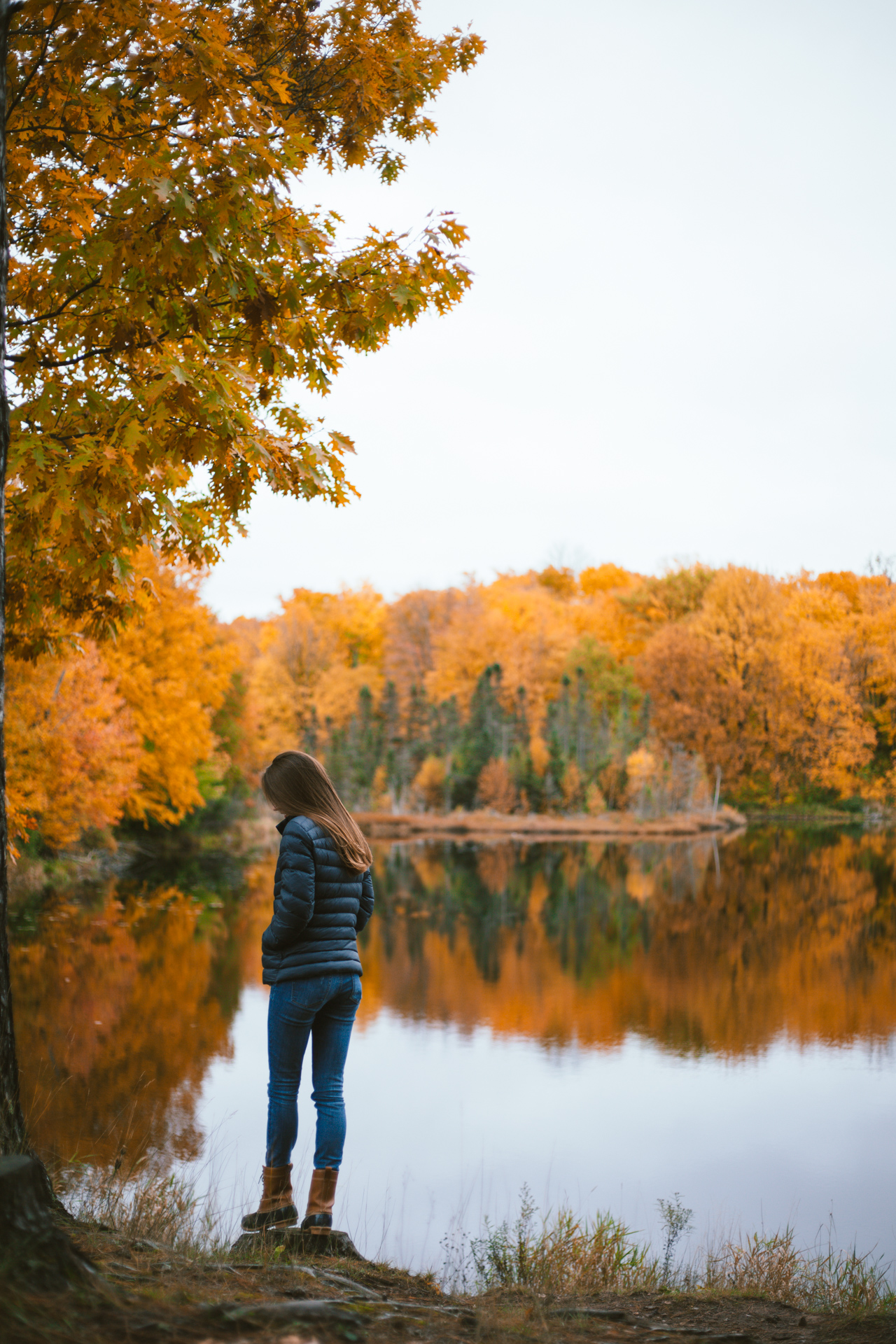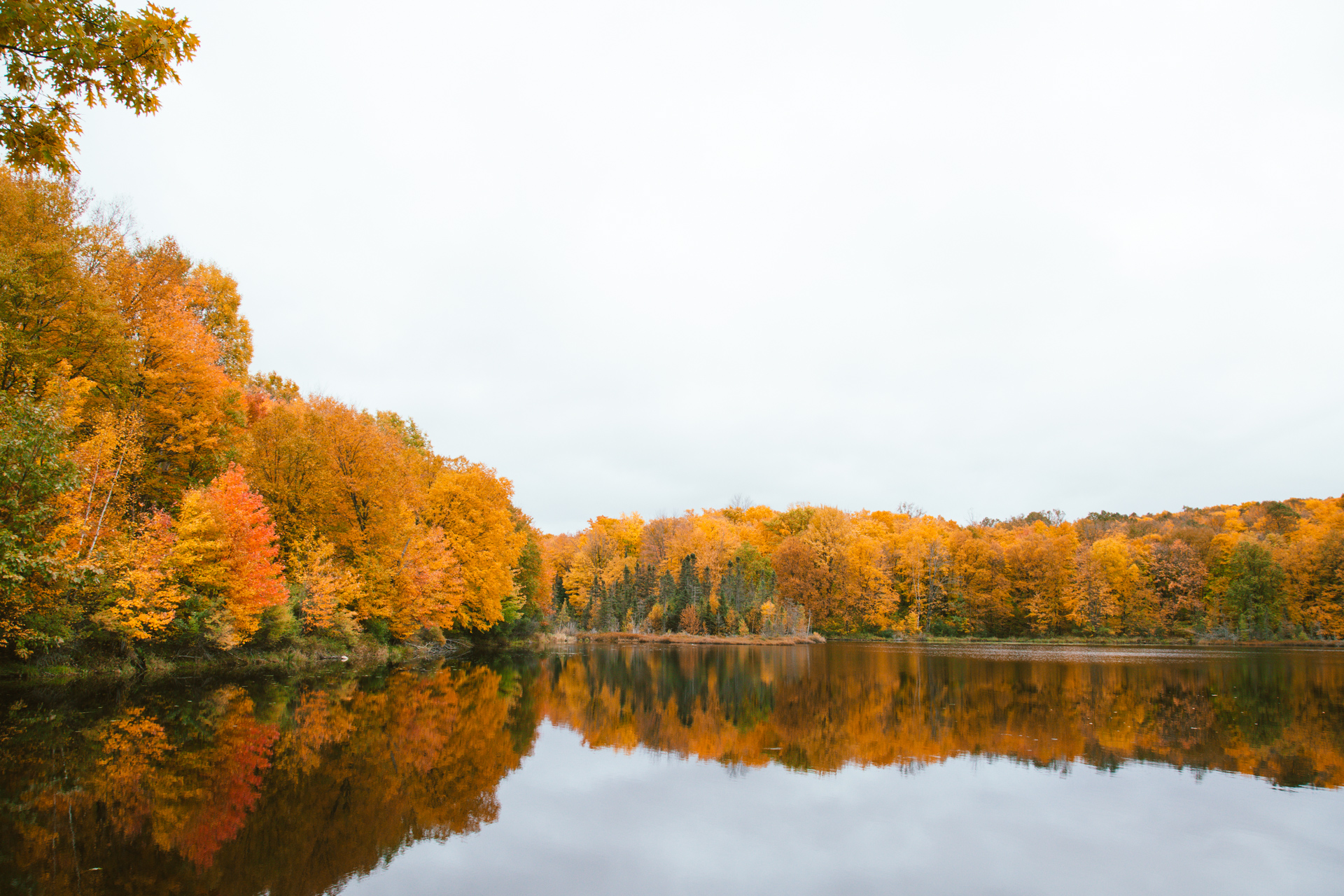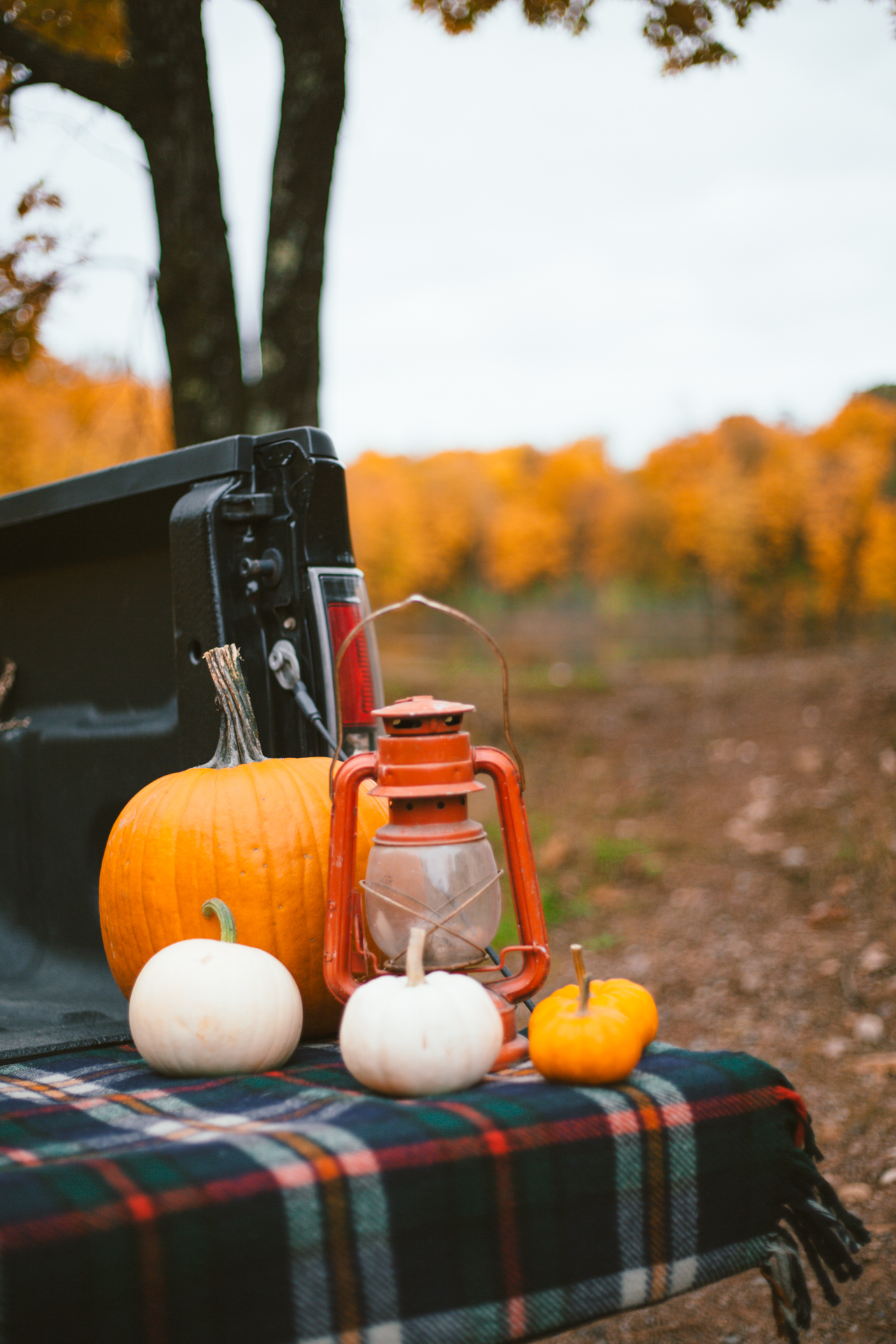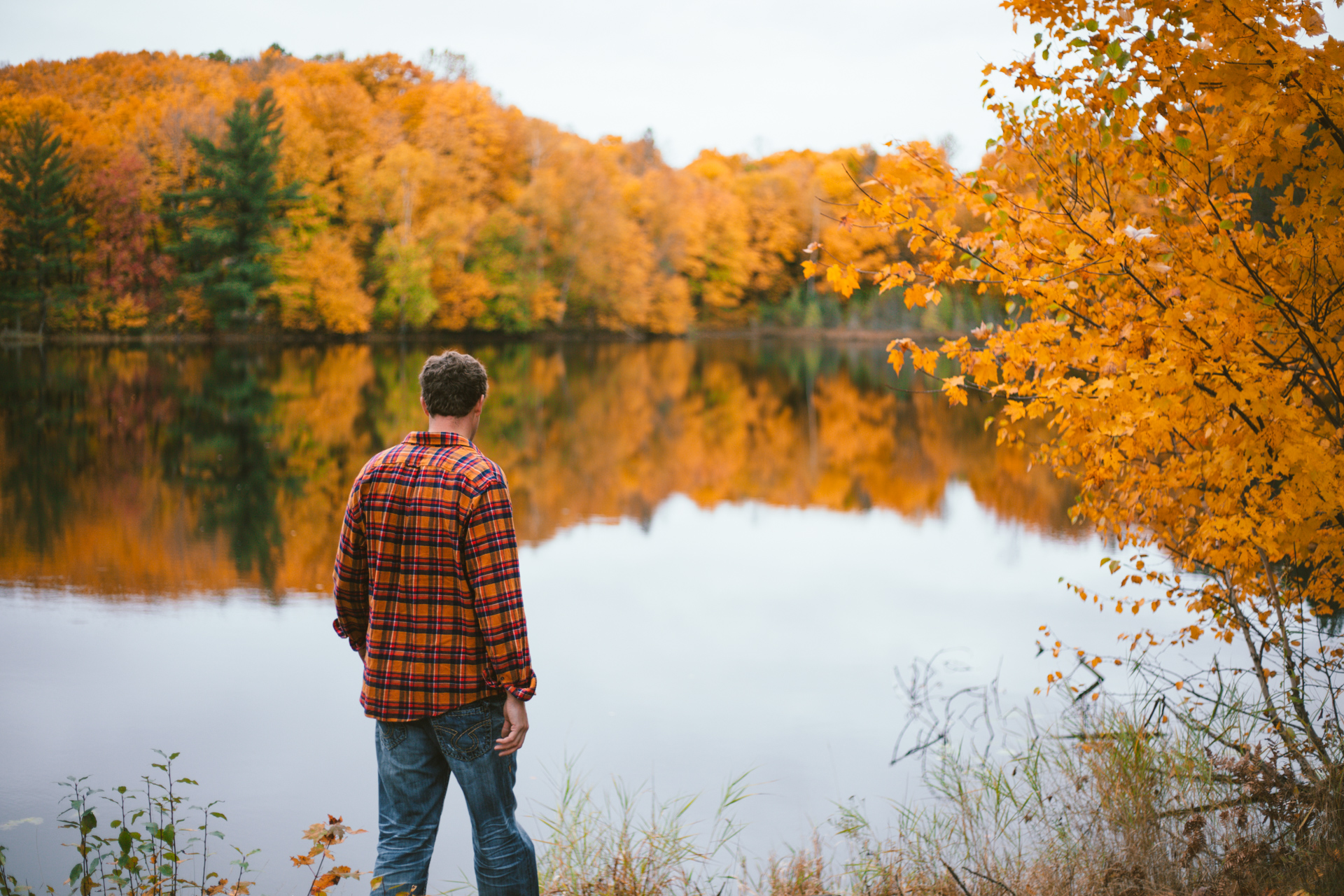 This was such a fun little photoshoot and I loved driving through the country, marveling at all the fall colors. PLEASE don't let fall pass you by without going on at least one country drive! It's peak season in northern and central Wisconsin and you need to see it with your own eyes. It's just too beautiful to miss out on!