The Struan Inn was just meant to be a stopping point on our way from Portree to Stirling; a place to rest our heads after a long day of driving so we could get back on the road refreshed the next day. To our surprise, it ended up being our favorite evening throughout our entire 26-day long trip!
Right in the heart of the Scottish countryside, this bed and breakfast is as peaceful as it gets. Surrounded by fields and forests and with just a few neighbors nearby, it was so wonderfully quiet.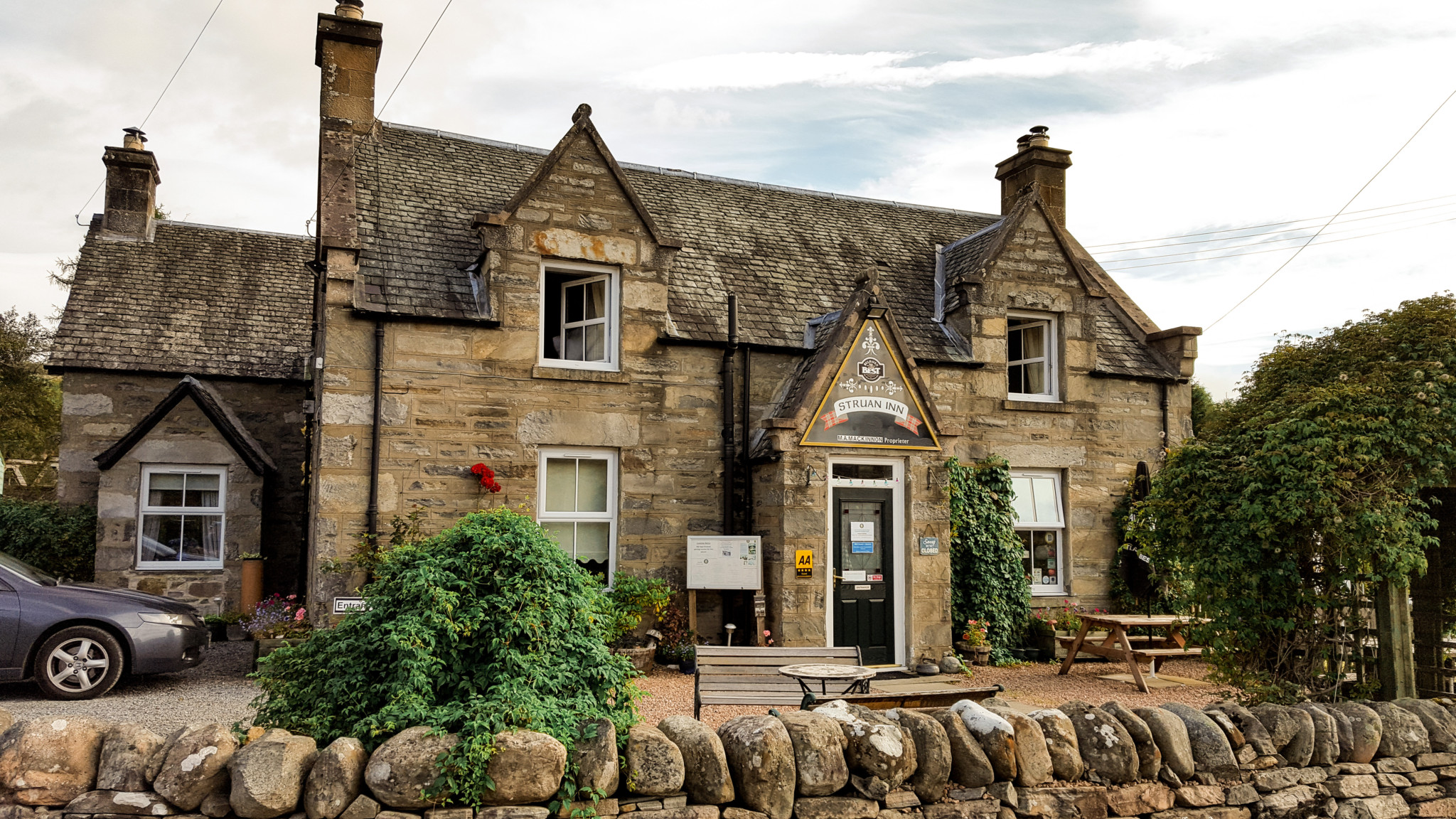 .
The place itself was lovely. There's a stone wall surrounding the property and plaid accents throughout the inn, making it feel exceptionally Scottish. Overall, the whole place had such a relaxed feeling to it. It even has a pub and restaurant inside where guests and locals can enjoy a nice meal.
.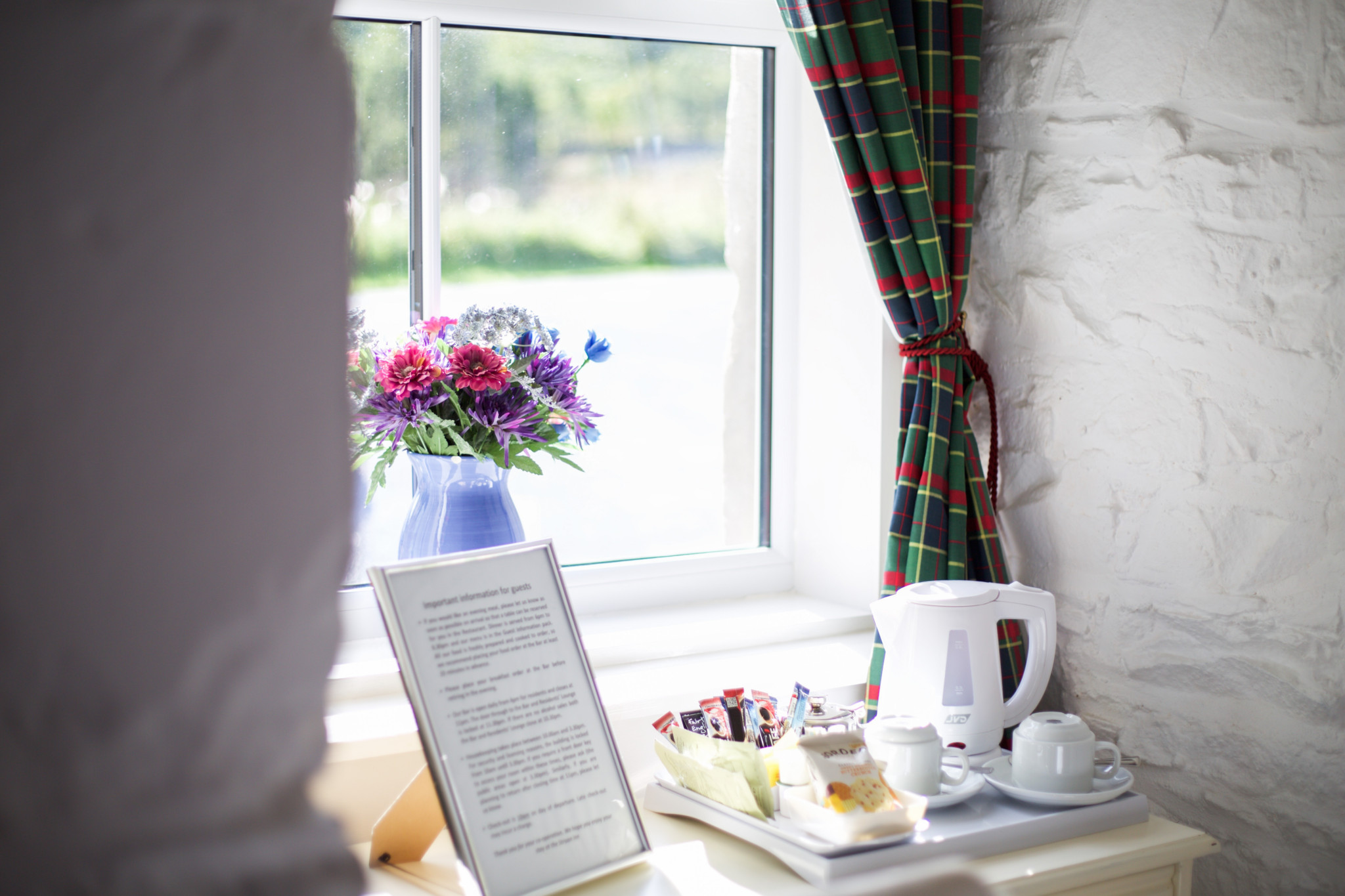 .
After dropping our bags off in our room, we went to the pub to have a glass of wine. The weather this day was very unusual for Scotland in September. It must've been 75° outside! We spent the next couple of hours enjoying the sunshine in the garden, drinking wine, and just talking.
.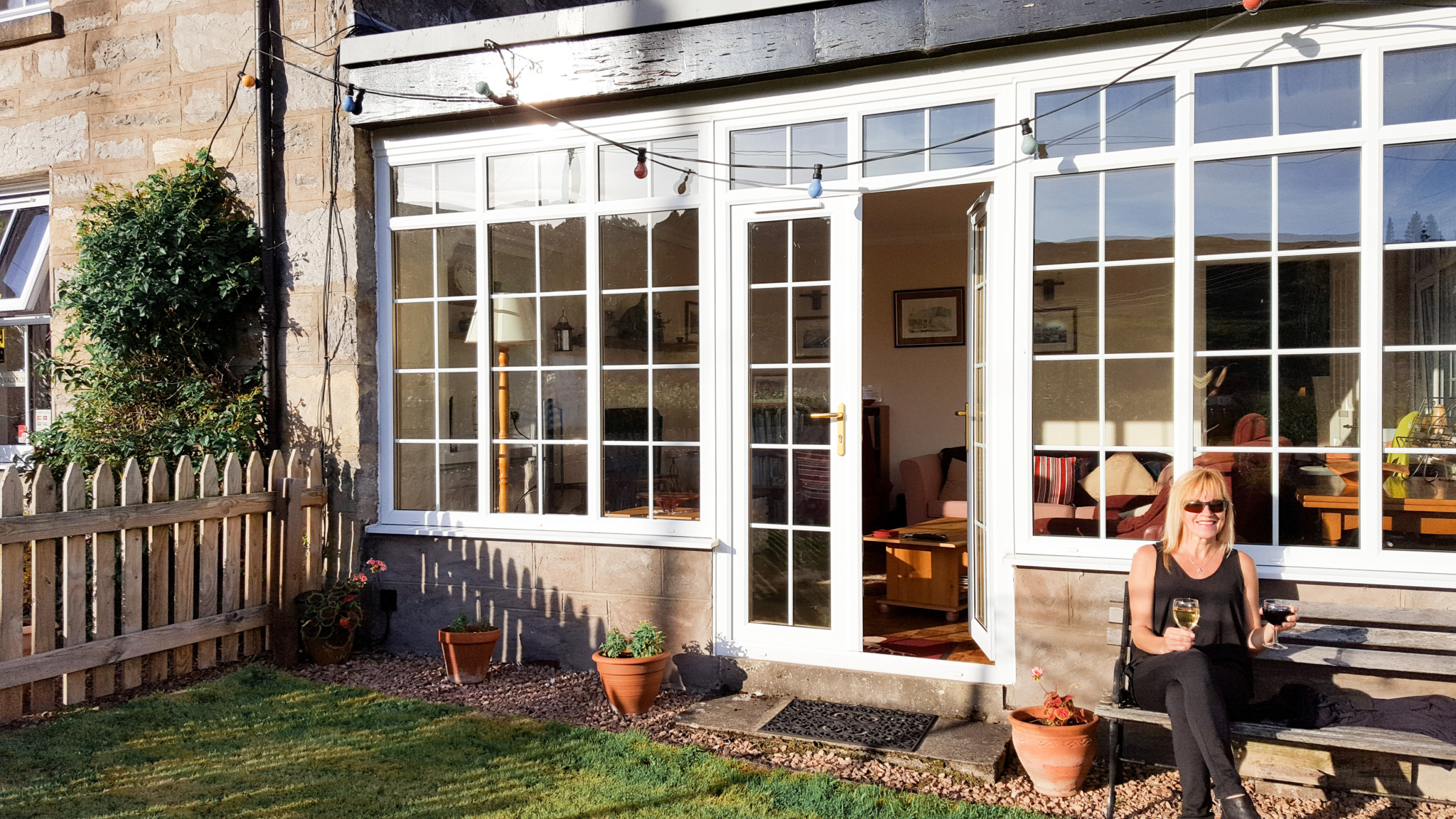 .
Once the sun had started to set, we made our way inside to have dinner. After that, we went back to the room to rest for the night. Just as we were about to go to sleep, my mom's face turns into a look of pure horror as a massive, black spider appears on my bed. We tried killing it but it was too fast and scurried under her bed where we couldn't reach it. Needless to say, neither of us got any sleep that night. I kept bolting upright throughout the night thinking there was a spider on my face.
It's funny though because even after that and once our whole trip was said and done, my mom and I both agreed this was the greatest evening we had. Spider and all. There wasn't anything extravagant about this stay at the Struan Inn; nothing luxurious by any means. It was simply sitting side by side on this rickety bench, sipping wine, laughing effortlessly, and basking in the sun. A mother and daughter, at a quiet Scottish inn, simply enjoying each other's company.
And the biggest spider in world can't trump that.