For those of you who follow my Instagram and blog, you may know that I adopted a cat last fall! Today I thought I'd share a bit more about her.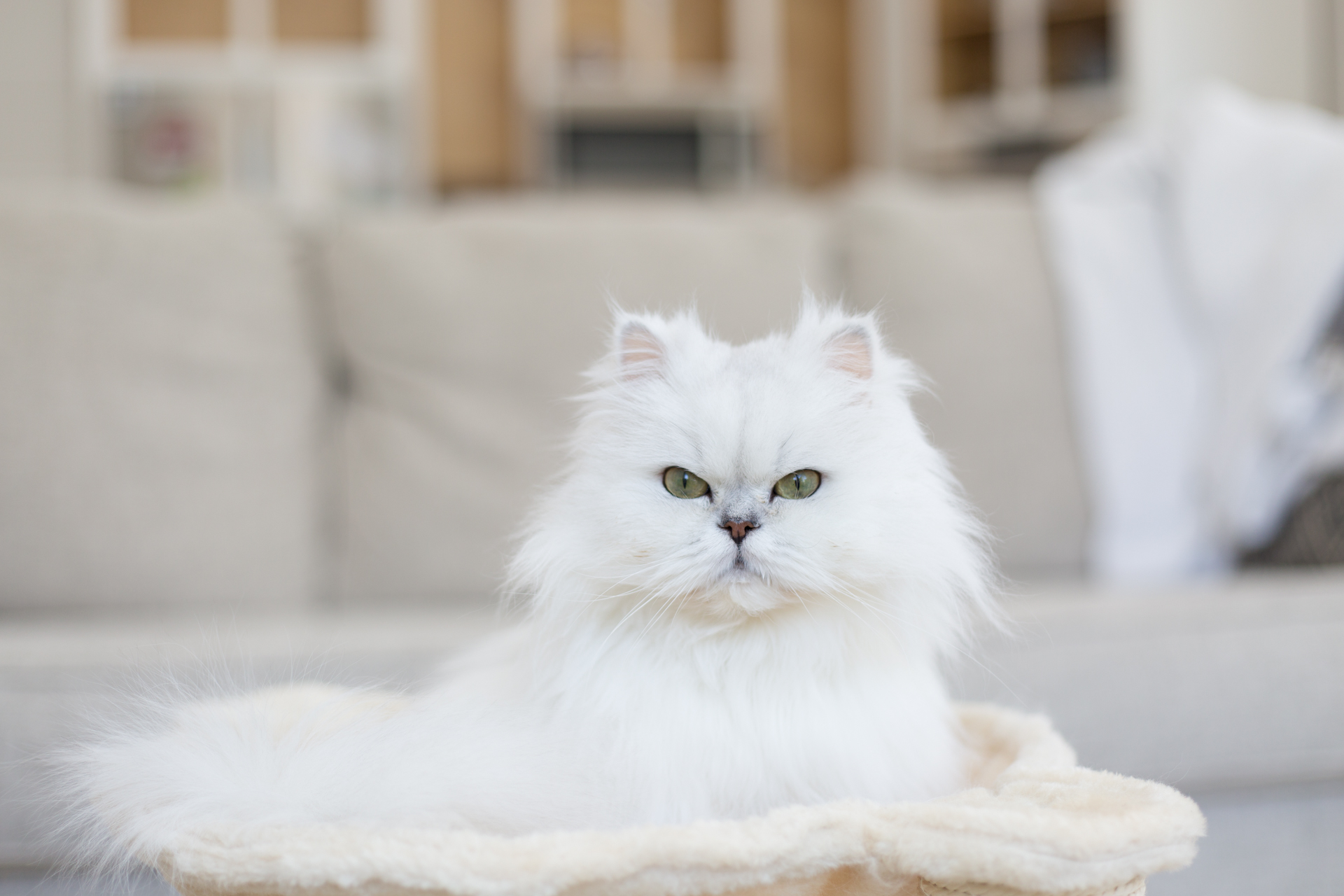 Where did you adopt her from?
I adopted her from Specialty Purebred Cat Rescue, a Midwest-based nonprofit organization that specializes in finding homes for abandoned purebred cats. It's different than your average humane society. Instead of going to a specific shelter where all the available cats are, they're all housed in various foster homes throughout Wisconsin, Illinois, Indiana, eastern Iowa, and southern Michigan.
I ended up driving all the way down to northern Illinois in order to pick Luna up! 
What kind of cat is Luna?
She is a Chinchilla Persian. This breed of cat is known for its long, white fur that's often tipped in grey. She has an extremely soft coat and it's very fluffy. I had never felt a coat like hers before! I believe they can have either green or blue eyes – Luna's are green. Persians are also known for being sweet-tempered and quiet, making them great family cats!
The main downside of her breed is that she's pretty high-maintenance. Her fur tangles so easily! I have to brush it every. single. day.
How old is she?
This is a mystery! When I adopted her back in September 2019, they guessed she was somewhere between 5 and 8 years old.
Have you always wanted a cat?
I grew up with a cat and loved having one so I knew I wanted another one eventually. When I moved up to the Northwoods, I didn't know anyone besides Sean. I struggled really badly with loneliness especially since I worked from home and was alone most of the time. I knew getting a pet would help. I like dogs as well but with all the traveling we do, a cat seemed like the best choice.
What was she like when you first brought her home?
She was in very rough shape. Apparently she was rescued from a hoarder's house so she was filthy and malnourished. Her paws, mouth, and eyes were stained, she weighed about 5 pounds (she's 7 lbs now), and she had been shaved due to her fur being matted. We kept her in our bedroom for the first few days where she barely moved, barely ate, and would mostly hide under our bed.
Eventually, we introduced her to the rest of our house. It took her about a couple of months to start acting like a normal cat again. And actually, she just recently started to play! For the longest time, she had no interest, but now I can get her to chase a string around.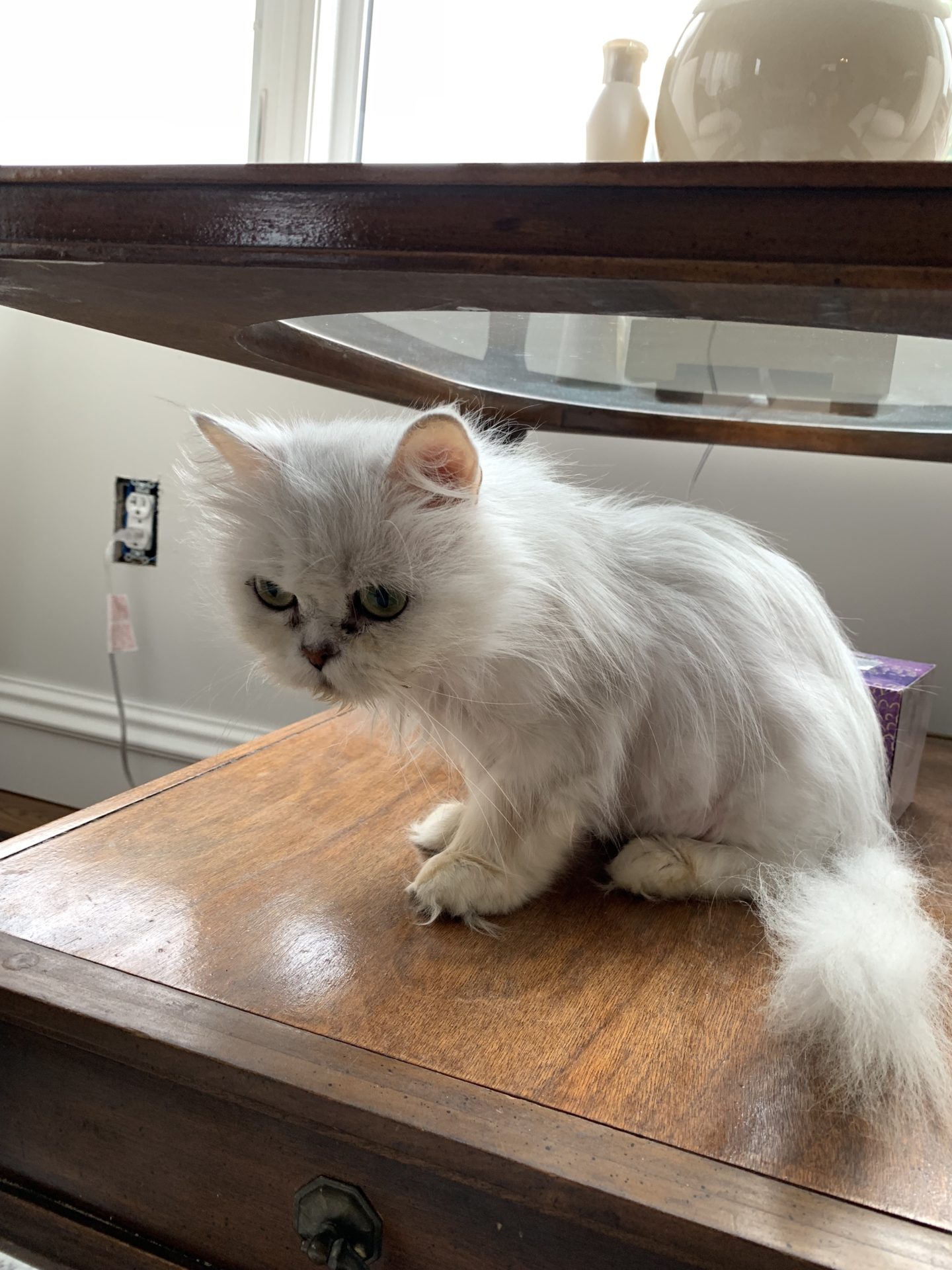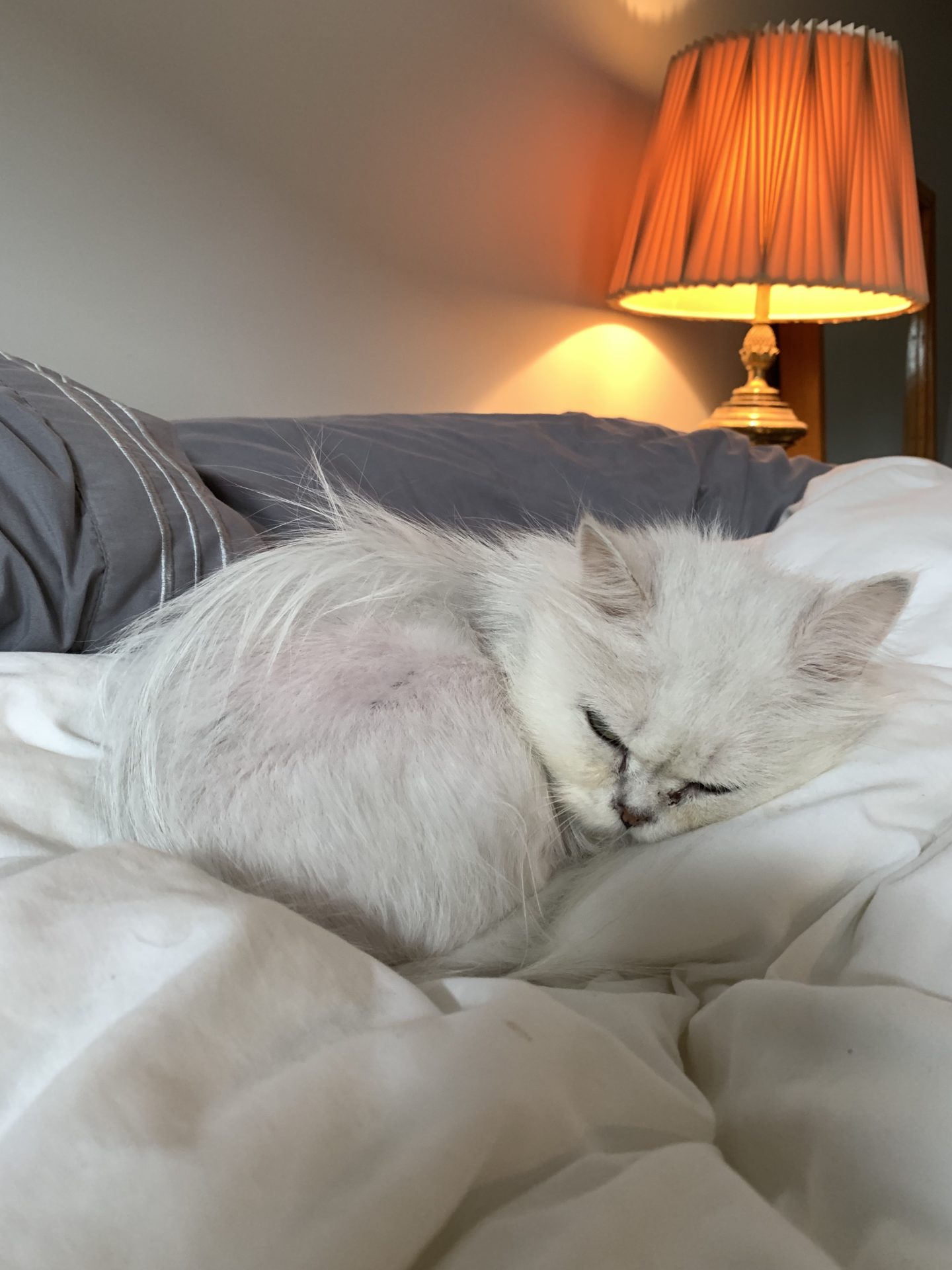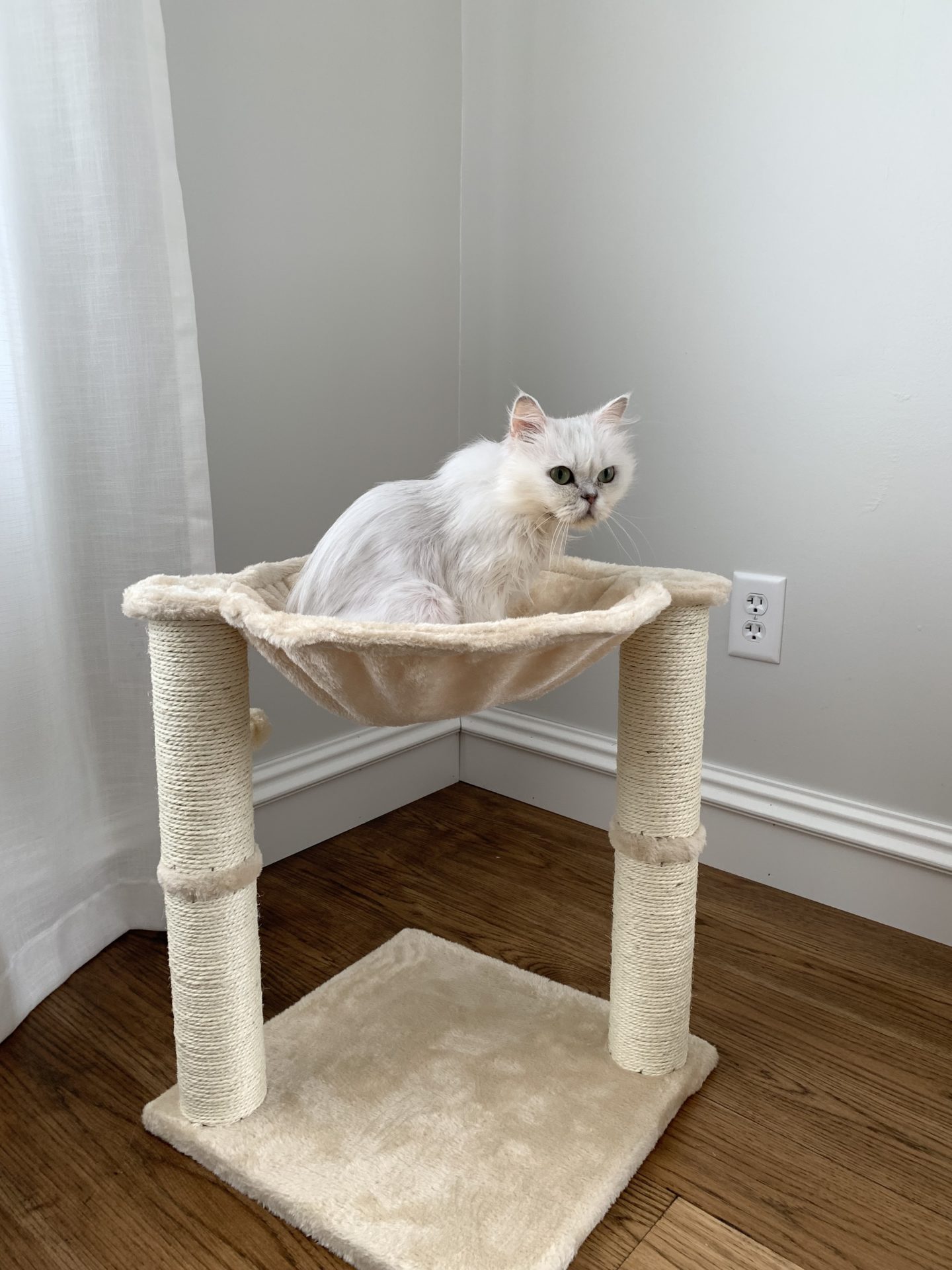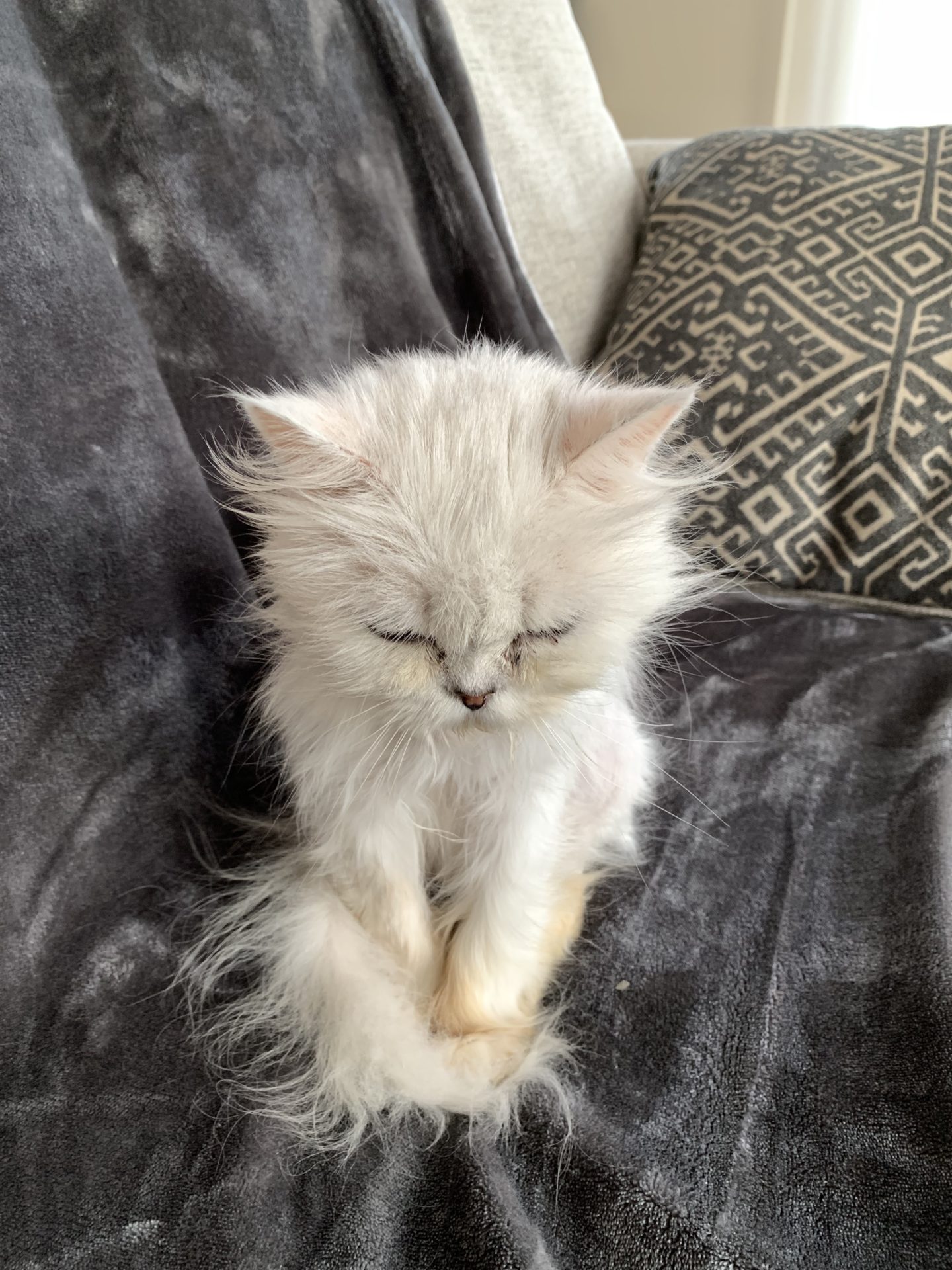 What is she like now?
She's just the sweetest cat! The first word that usually comes to mind when describing her personality is gentle. A lot of cats who get annoyed at things often bite or swat whereas when Luna gets annoyed, she'll simply place her paw on my hand as if to say, "can you not?"😂
She's comfortable with me and Sean and is usually somewhere nearby us. She loves being pet and is quite cuddly. However, she's very scared of guests. Whenever anyone comes over, she'll hide until they're gone. I wonder if she'll ever get over this!
This one is kind of funny – she's also a silent meower! She'll try to meow but nothing comes out. They only time she'll make a peep is when she's hungry. Otherwise, she's quiet as a mouse. I think we really lucked out with this one because she also doesn't scratch our furniture or jump on our counters, which is such a relief!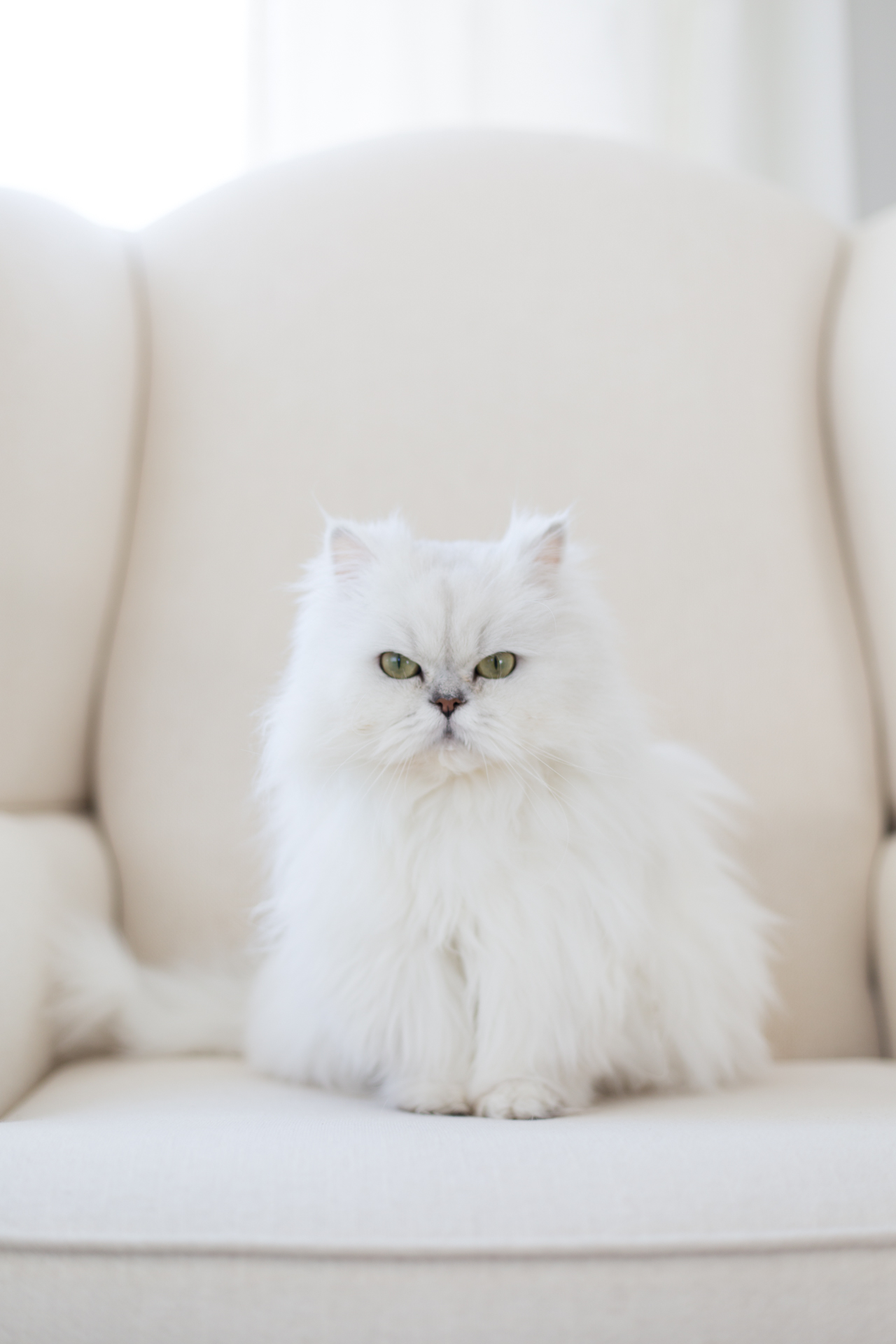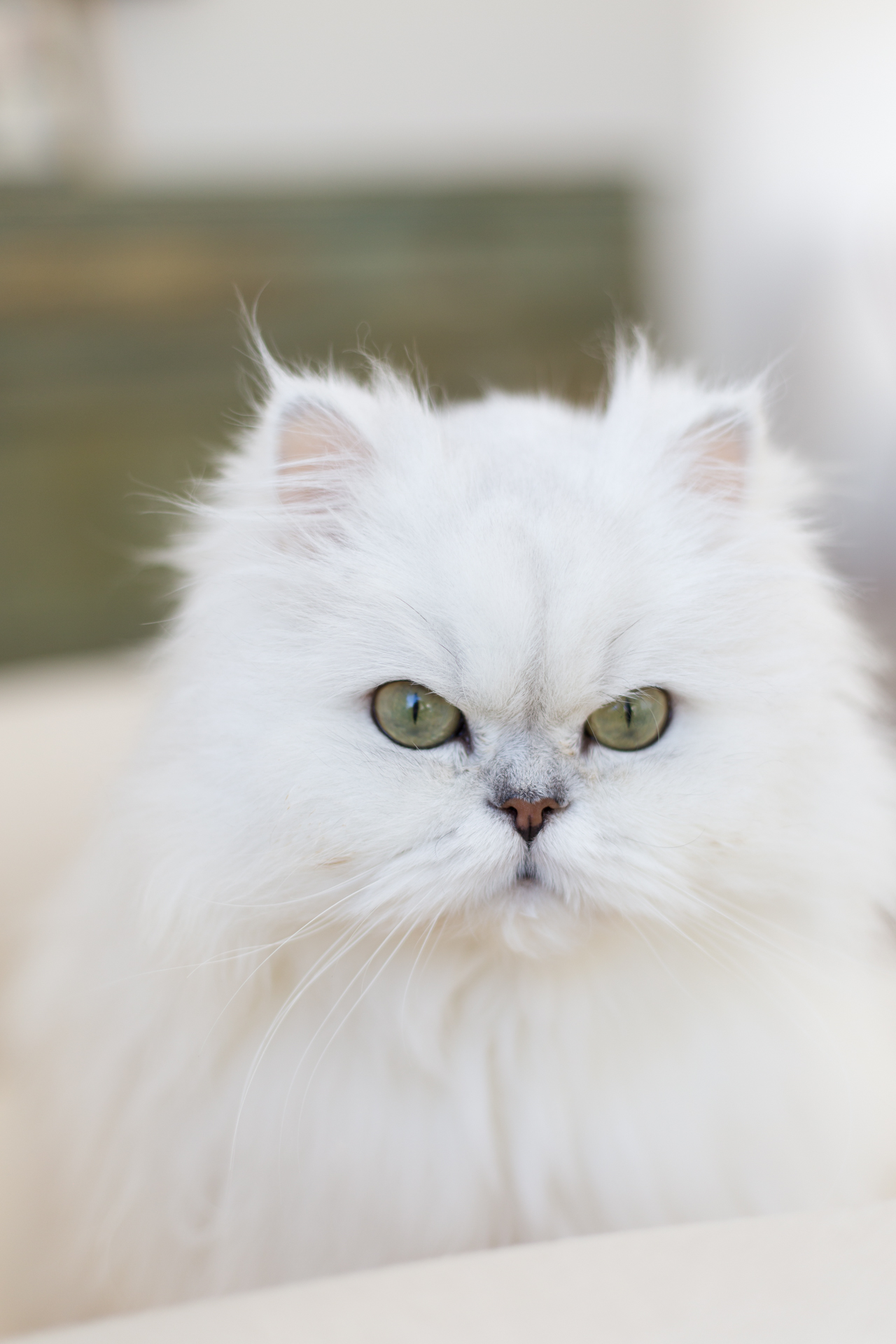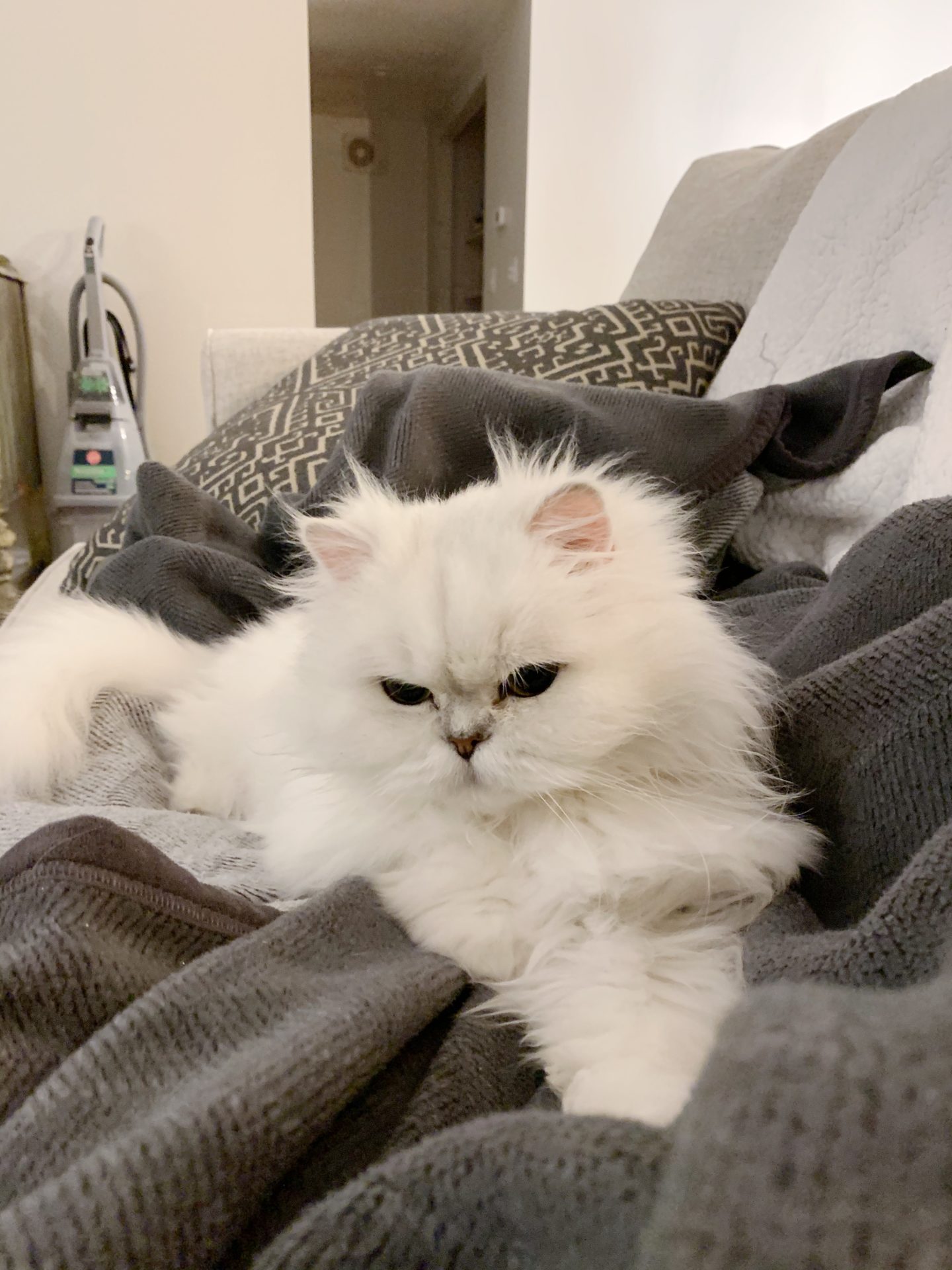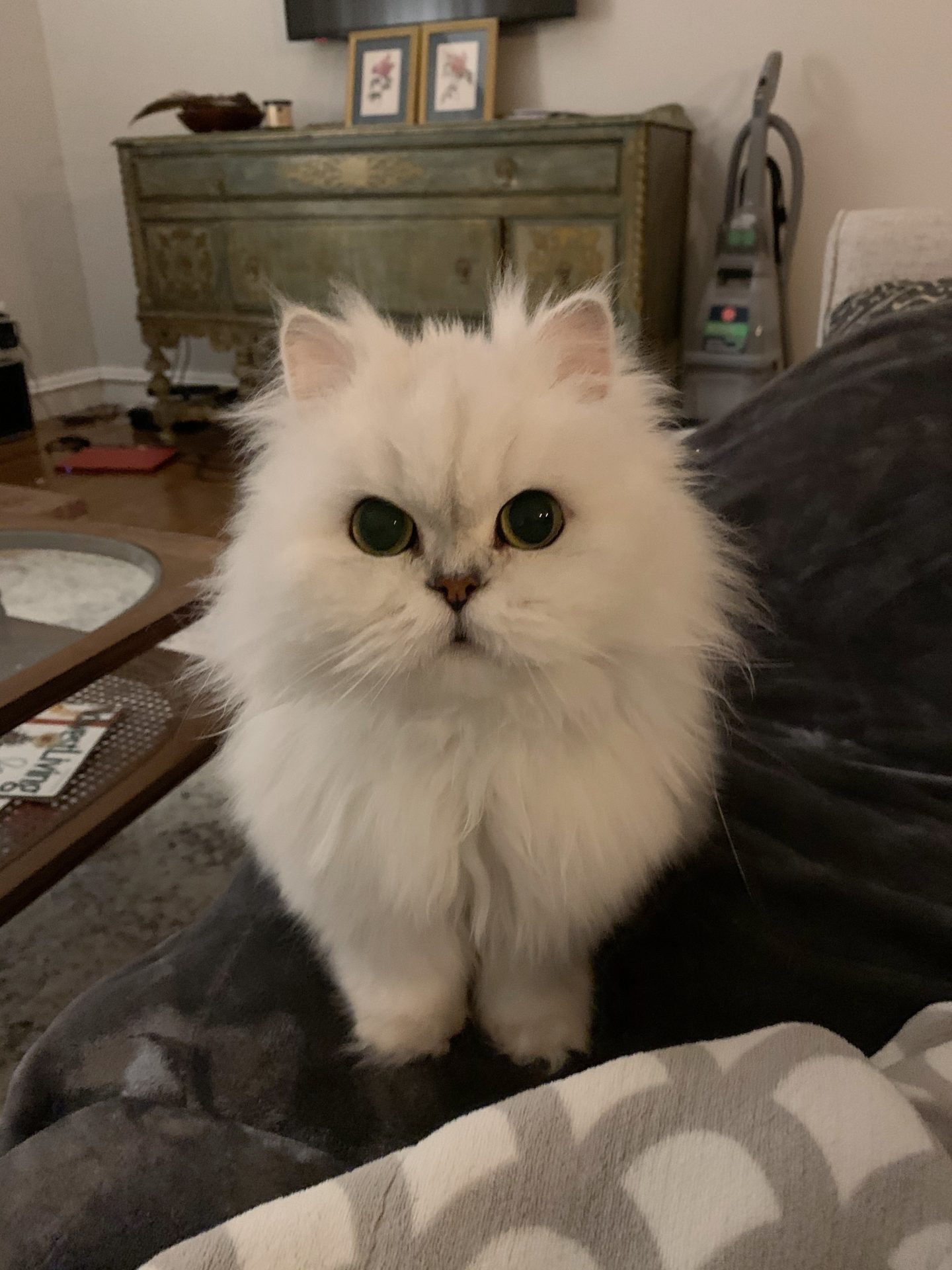 Feel free to ask any other questions about her in the comments below or through my Instagram. And make sure to check out my IG story highlight on her! I have a few videos saved 🙂
Amazon items that i personally use
Please note, these are affiliate links, which means that if you click on one of the product links, I'll receive a small commission. This helps support my blog and allows me to continue to make free content. I only recommend products that I use and love. Thank you for your support! 💕
1. Luna is obsessed with this cat bed! I love that it's a two-in-one; a bed AND a scratching post! She loves jumping up and sleeping in her little cat hammock haha!
2. Before bringing her home, I put this clear tape on the corners of our couch and wingback chairs to prevent her from scratching them. Works like a charm!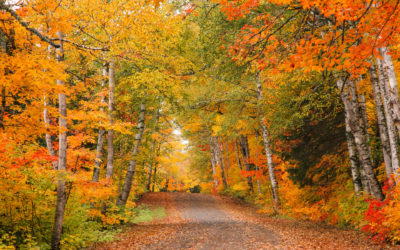 In mid-September, we traveled to the Keweenaw Peninsula to see the fall colors. I've always wanted to visit this area of the UP and I'm so happy we did! It's beautiful up there with lots of places...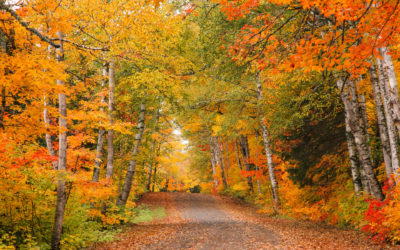 In mid-September, we traveled to the Keweenaw Peninsula to see the fall colors. I've always wanted to visit this area of the UP and I'm so happy we did! It's beautiful up there with lots of places to sightsee, hike, and explore. If you're not familiar, the Keweenaw...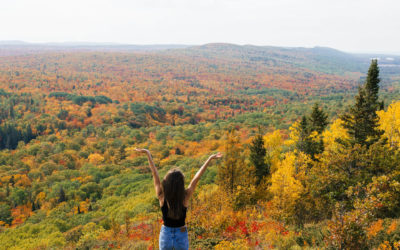 Brockway Mountain is definitely a must-see when visiting the Keweenaw Peninsula. It's a beautiful spot to view the Michigan landscape, especially in the fall. And don't let the name fool you - there's no hiking or climbing involved to get to this viewpoint. You simply...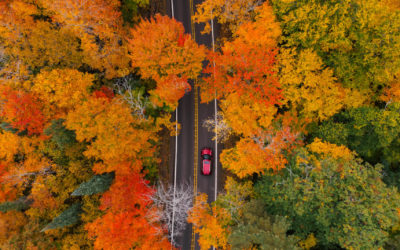 The Keweenaw Peninsula has so many beautiful backroads to explore and photograph. But there's one road in particular that needs its own separate mention - Highway 41 (specifically, the 11-mile section between Copper Harbor and Delaware.) With the colorful trees...
FOLLOW KRISTEN ON INSTAGRAM