A few weeks ago, my family and I celebrated my mom's birthday. Since summer is sadly coming to an end (nooooo), I thought a back porch dinner would be just what the doctor ordered. My mom and I went down in the basement and lugged up one of the big white folding tables to bring outside. I found a white tablecloth, two copper lanterns, some eucalyptus leaves, and a few candlesticks to set the stage.
One thing you should know about my mom and I is that we're all about ambience. I laugh thinking about it now, but there were so many times when my mom and I would come home and my dad would have only the overhead lights on. We would instantly disperse, flicking on lamps throughout the house, neither of needing to say a word.
I wanted her birthday dinner to have that same warm, comforting ambience. It was a particularly cloudy day that afternoon, a storm having just past through, giving the air that pre-fall chill. As soon as I lit the candles, the whole porch seemed to warm up.
.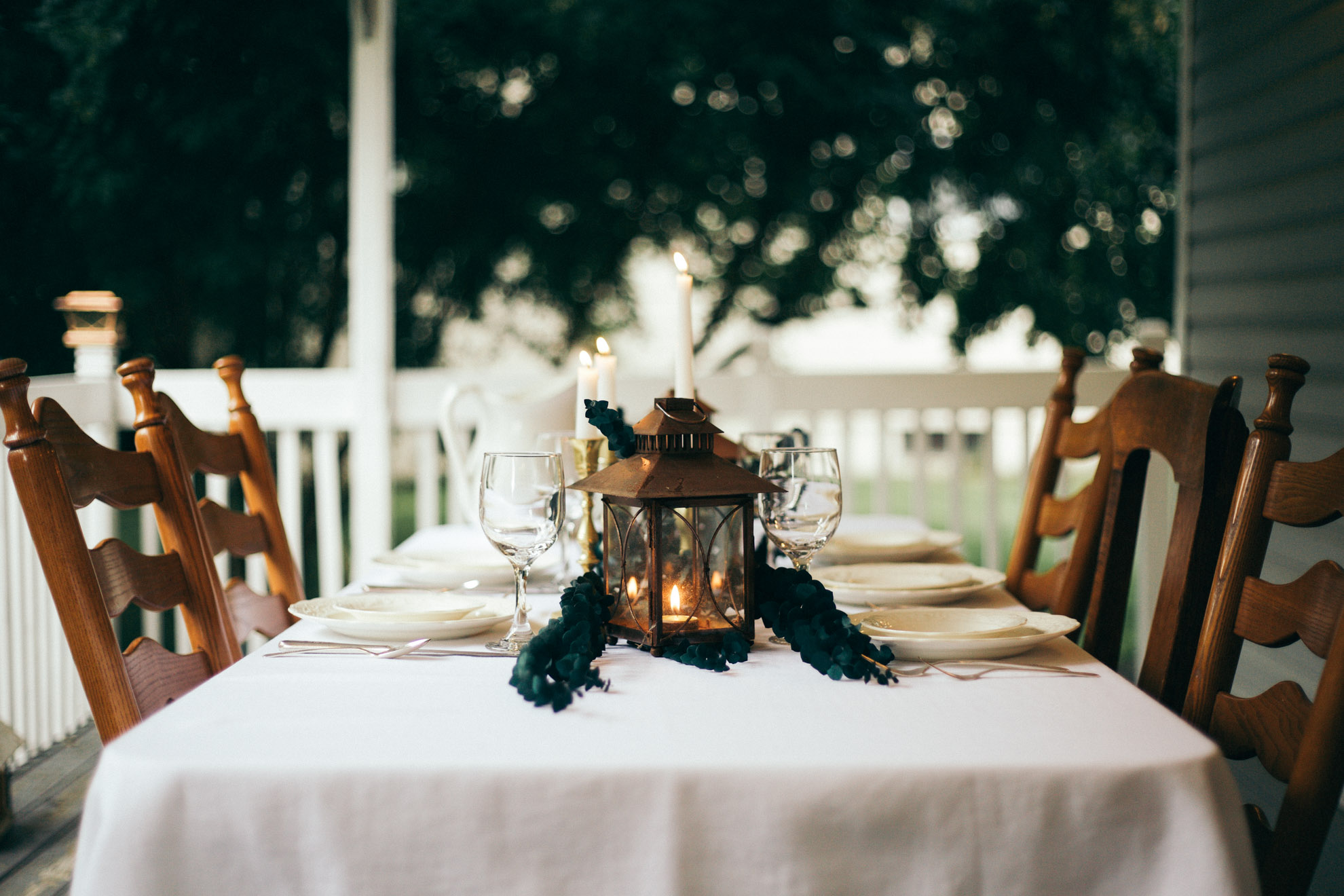 .
I need to take a moment to talk about how amazing my mom is. She has spent hours helping me with my blog or assisting with photoshoots, without a complaint. She's selfless and supportive and I will never be able to thank her enough.
.




.
We ended up making my mom's lasagna recipe and it was SO good. My mouth waters just thinking about it.
.







.
On the morning of her birthday, I made my homemade angel food cake. Since this was the second time making it, the process went a whole lot quicker. It turned out really good! We even topped it off with our wild blueberries my mom and I picked a few weeks ago!
It was such a lovely evening, filled with good food, good wine, and good company.
.
Shop the Look