Every Tuesday night, Sean and I have date night. It makes the 50 miles of long distance a little bit easier. For this weeks date night, Sean thought we could go blackberry picking since it's prime season here in Wisconsin (and he knows how much I've gotten into berry picking this summer). We hopped in the truck and drove into the country, hoping to spot some blackberry bushes alongside the road. At first, we didn't have any luck and then as we were just about to give up and head back home, we saw what looked like a whole bunch of them. Sure enough, the whole roadside was covered with blackberries! Success!
.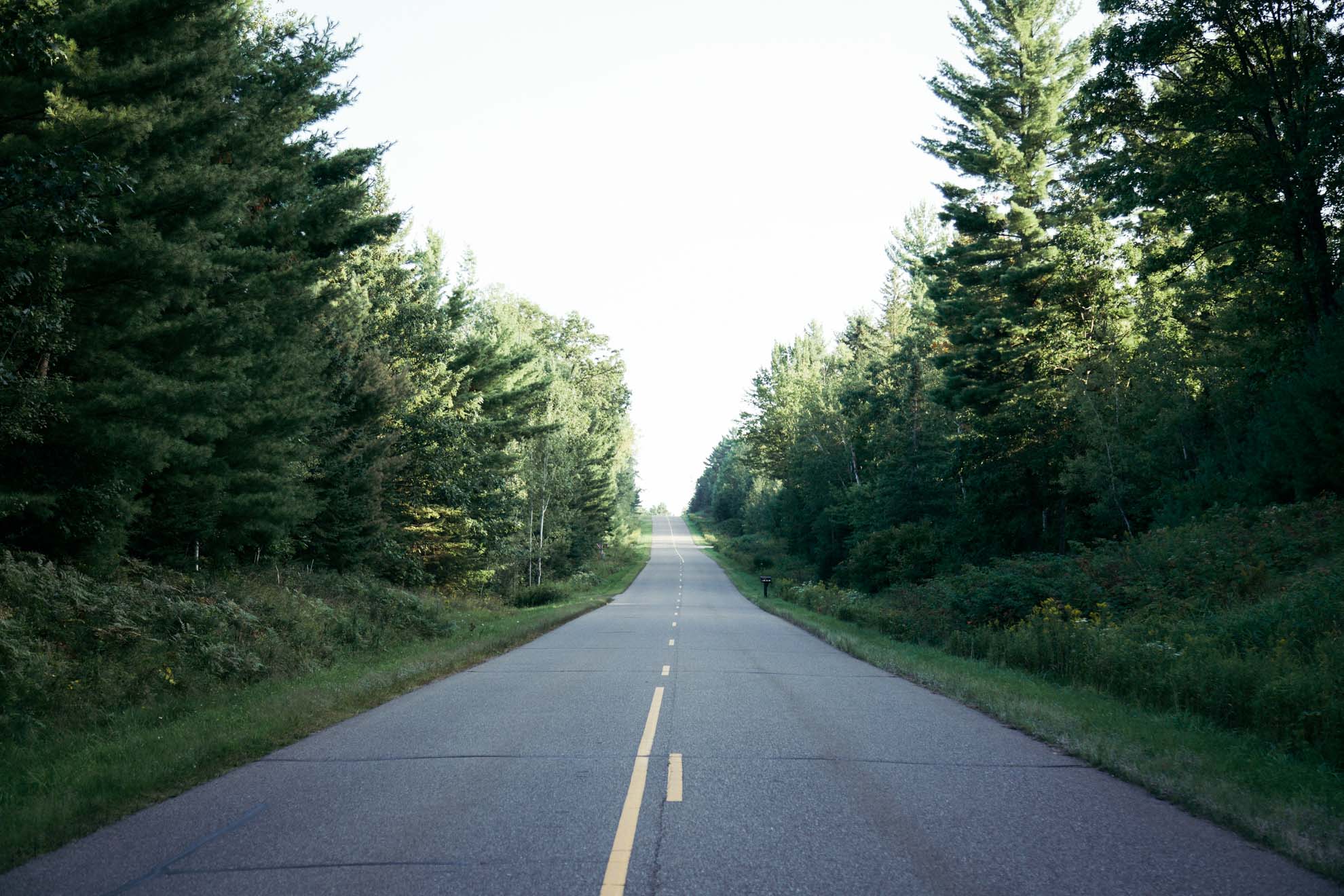 .
Now it'd be easy for me to say that this evening went off without a hitch. How we found a lovely blackberry patch, I took some pretty pictures, and it was the most magical evening ever. This is one of the problems with social media – people only ever post the beautiful and perfect things in life. Our blackberry picking experience was far from perfect and that's what makes the story so much better.
.




.
The first thing that happened still haunts me as I write this. I wanted to grab my camera for this blog post so I started back towards the truck. As I'm walking alongside the ditch, I saw something move underneath my foot so I did what anyone would do: scream bloody murder and jump three feet in the air. I looked down to where I had stepped and to my horror, a black snake was slithering there. I'm terrified of snakes if you haven't picked up on that by now. Sean tried to run it over (sorry Peta) but I think it got away.
.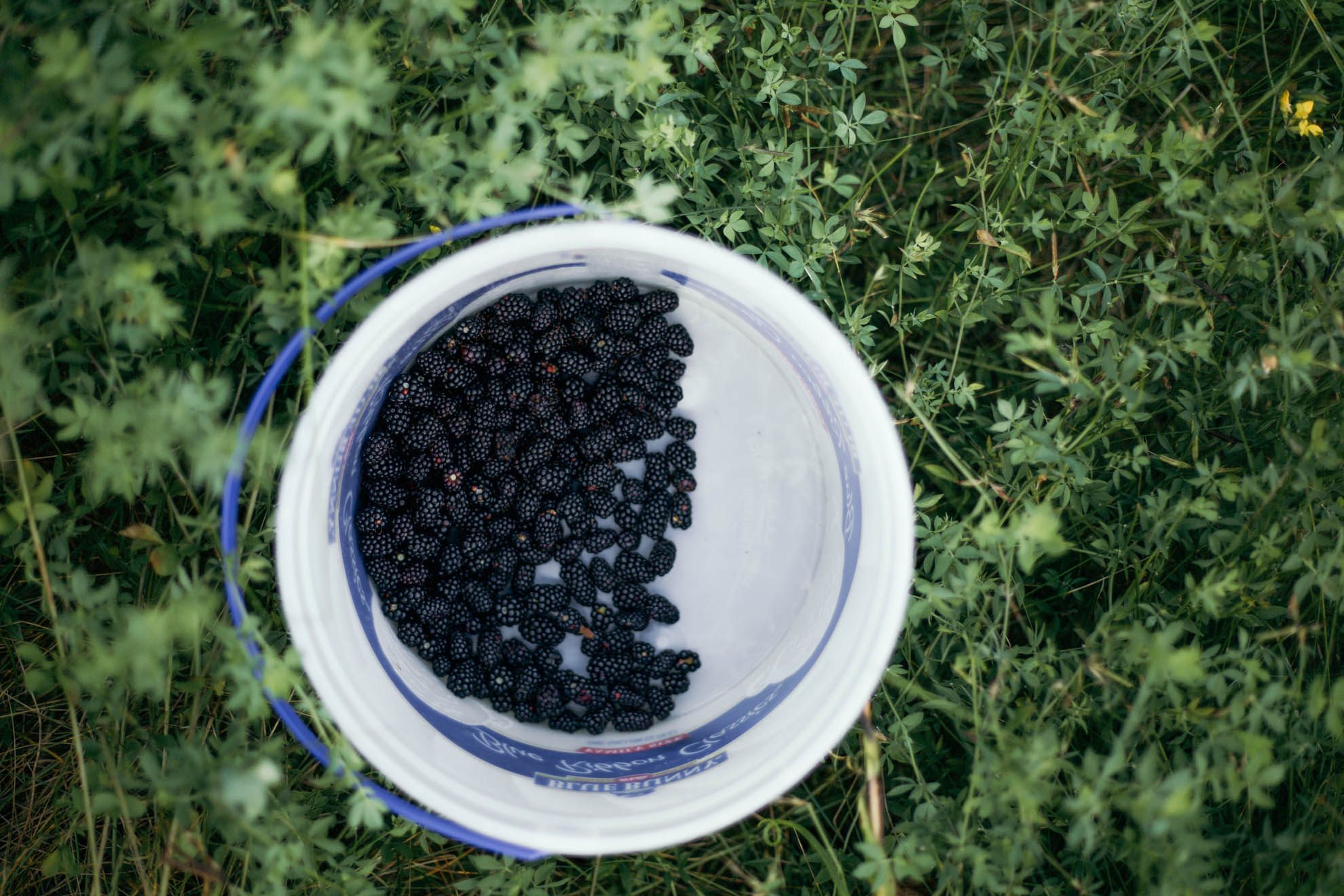 .
These next two photos below are lovely illustrations of how the rest of the berry picking went. I'd start walking and my shirt would get caught on the blackberry thorns or I'd try taking a cute smiling photo and bugs would dive bomb my face.
.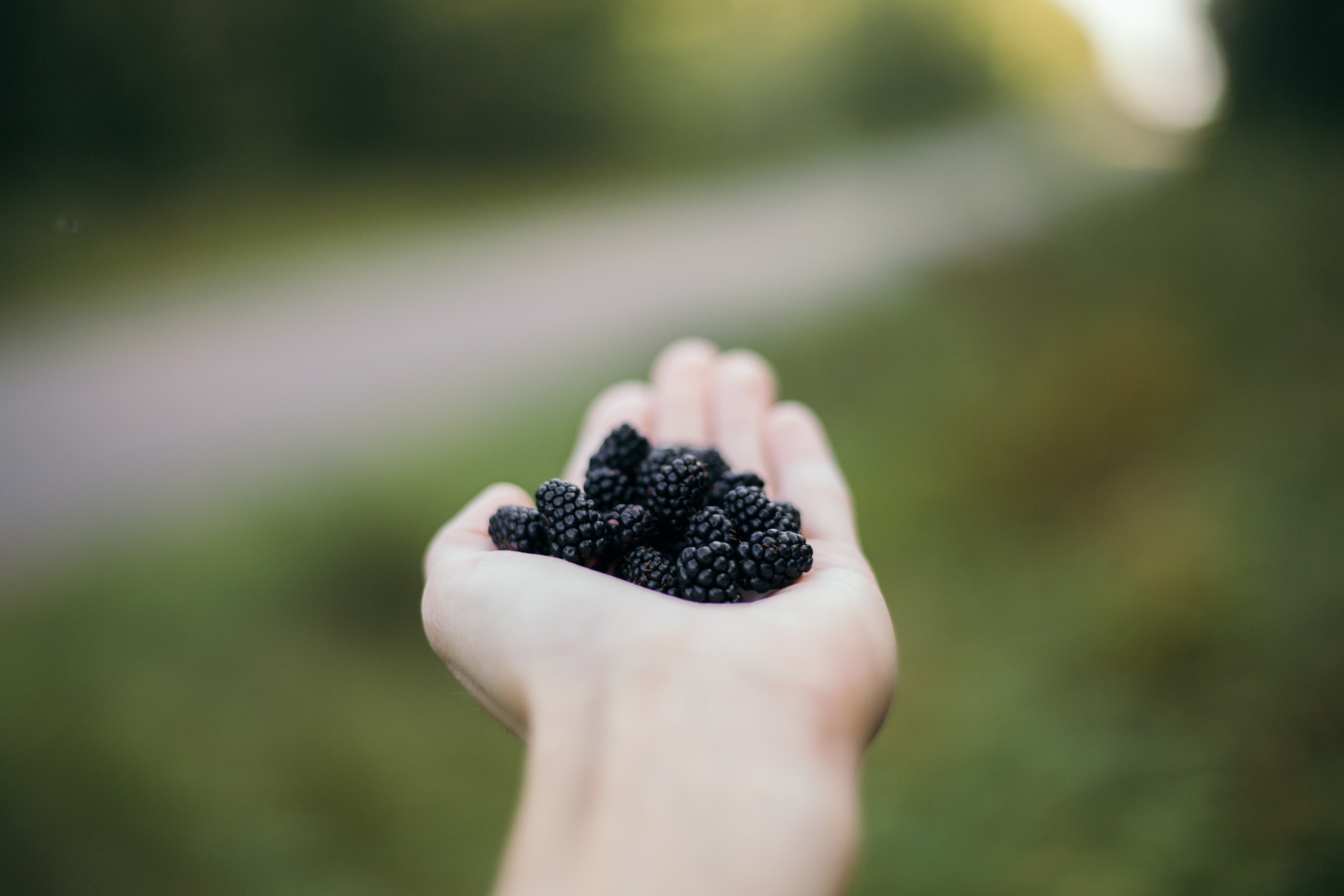 .
But even though the snake, the thorns, and the bugs made their unexpected appearances that night, we had so much fun together. Because when you have good company, you don't focus on the unexpected parts. Instead, you laugh for five minutes at that hilarious shirt photo.
.