Visiting the Blue Lagoon in Iceland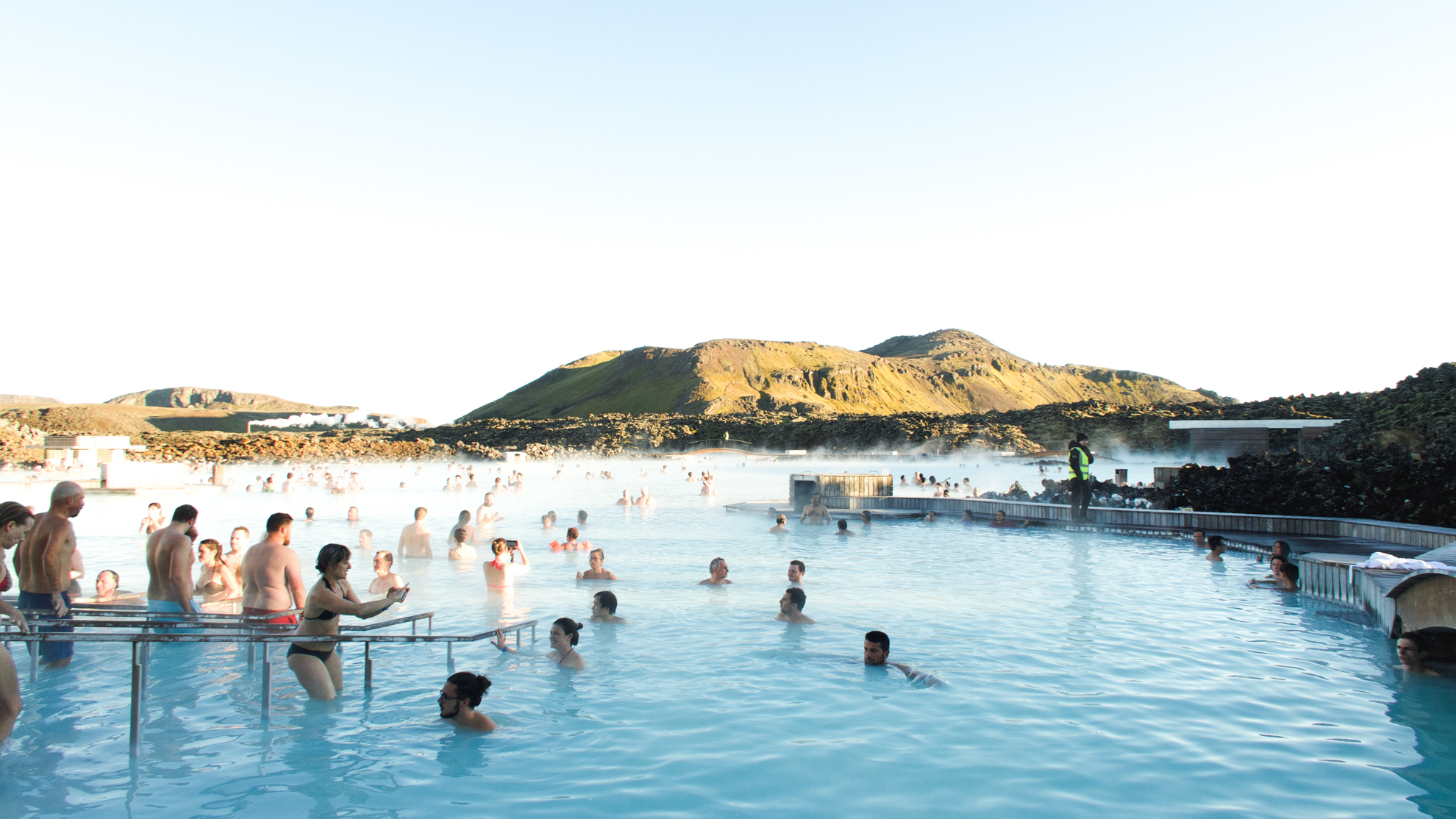 When my mom and I started planning for our Iceland trip back in 2016, we knew going to the 
Blue Lagoon
 was a must. It's a geothermal spa right in the middle of a lava field and one of the most well-known attractions in the country.
However, the more we read, the more hesitant we became. Numerous articles stated that the Blue Lagoon was a waste of time and money. After going back and forth on whether or not we should go, we ended up deciding that it was best to draw our own conclusions and booked the tickets. For us, it ended up being one of the highlights of our trip!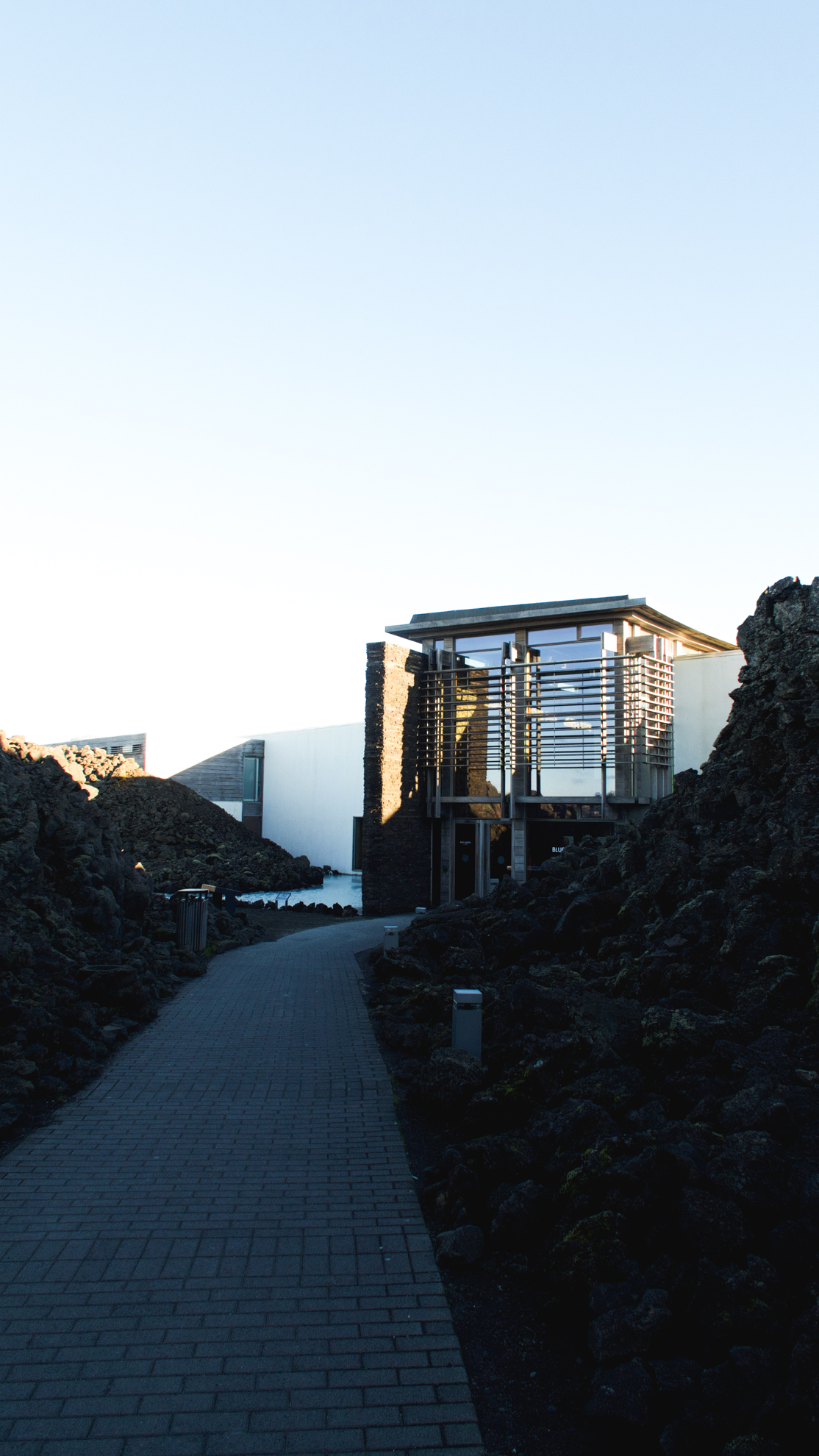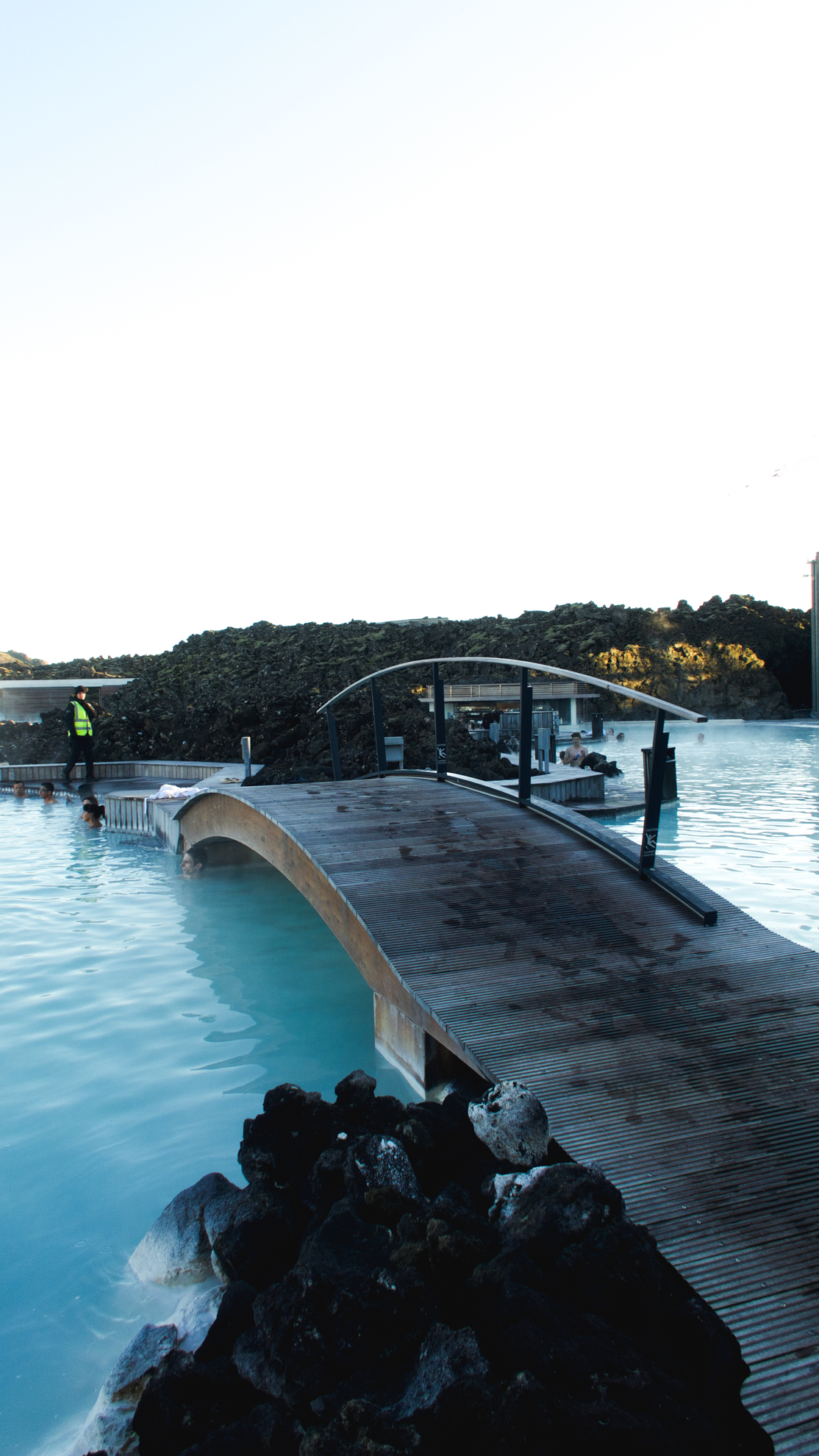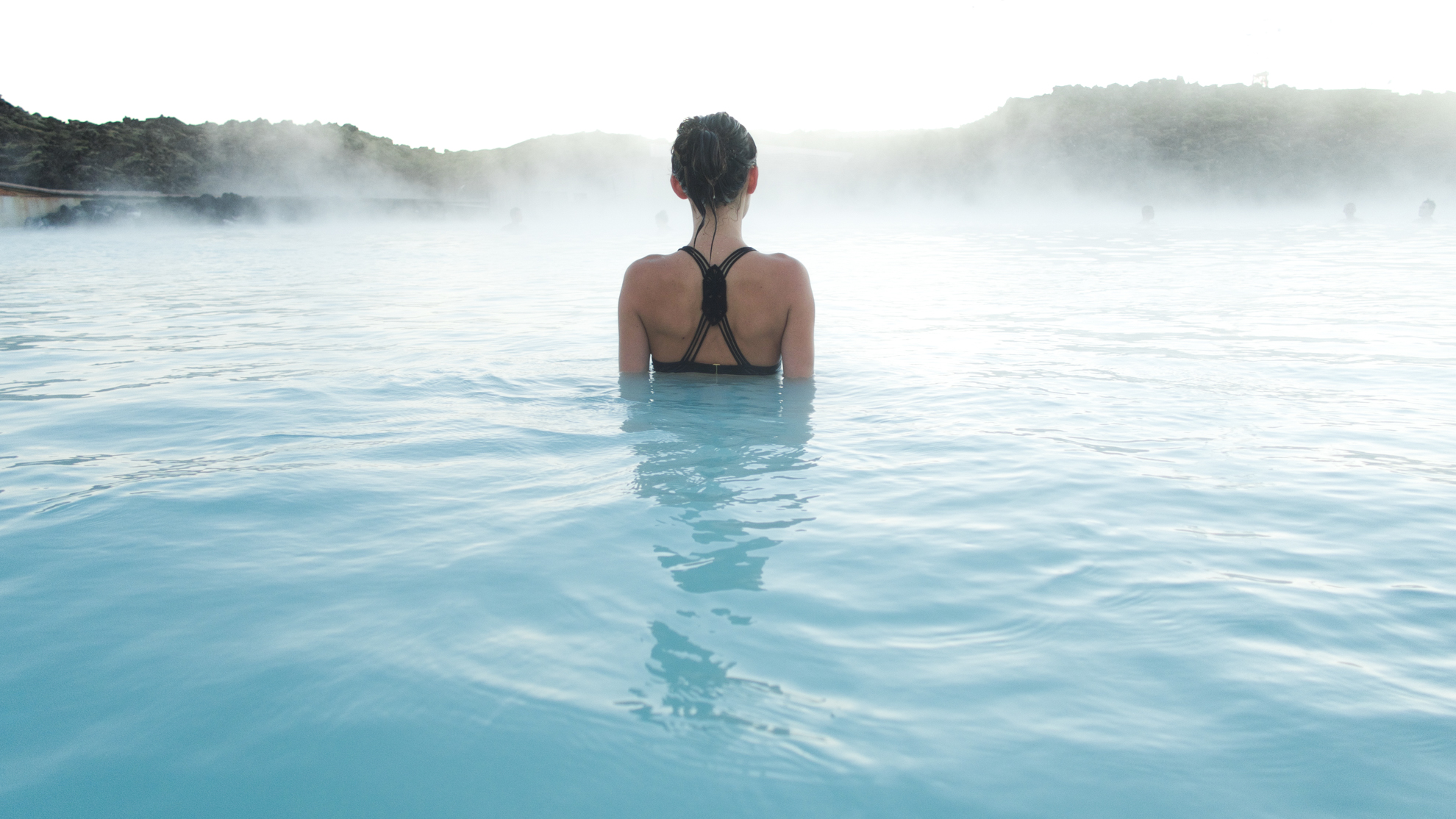 Booking Your Ticket
As of 2018, pre-booking is required. 
Getting There
The Blue Lagoon is located about 40 minutes from Reykjavik and about 20 minutes from Keflavik. My mom and I had a rental car already through 
Sixt
 so we were able to drive ourselves. If you don't have a car, the Blue Lagoon offers bus transfers from either the
BSI Bus Terminal in Reykjavik
or the
Keflavik International Airport (KEF)
. You can book these bus transfers with any of the Blue Lagoon
entrance tickets
 for an additional fee. Here is the
transfer schedule
.
Not sure what to do with your bags? Not to worry! The Blue Lagoon offers a secure luggage storage facility that can accommodate bags of all sizes. It's located at the Service Center next to the main parking area.
Parking is included in your ticket price and the parking lot is rather large so you shouldn't have trouble finding a spot. After parking, you make your way down a long path surrounded by natural lava rocks to the entrance (shown in a photo above). Once inside, you must wait in line until you're able to check in.
TIP: I would recommend arriving early! My mom and I had booked our tickets for 6:00 pm but we got there around 5:15 pm. By the time we parked, checked in, found a locker, changed, showered, and finally stepped into the lagoon, it was about 6:00 pm. Right on time!
Changing Rooms & Wristbands
At check-in, you are given an electronic wristband. This acts as a key to your locker as well as an in-water credit card. You can use your wristband to pay for drinks while in the lagoon (there's a swim-up bar). You simply pay for whatever is charged to your wristband on your way out.
TIP: Don't lose your wristband! I almost did. I have very small wrists and when I was showering, my wristband just slid off without me realizing it. It wasn't until I was in front of my locker that I noticed it was missing. Luckily, I ran back to the showers and found it. The staff let us know that you will be charged if you lose it but they didn't say how much it would cost. I'm guessing a lot.
Before entering the lagoon, a full-body shower – without a bathing suit – is required. There are open showers as well as individual shower stalls. There are complimentary bottles of conditioner for you to use. I ended up slathering my hair with the conditioner, left it in without rinsing it, and then put my hair in a bun. Note: don't worry if you leave the lagoon and your hair ends up feeling dry and chalky. This will only last a couple days.
The Lagoon
After showering, you make your way outside to the lagoon. There are outdoor coat racks where you can hang your towel or robe. When we were there, every hook was taken so we ended up just leaving everything in our lockers.
I read a lot of reviews about how the lagoon felt like tepid bath water. So not true! The water is nice and warm. Some parts felt like a heated pool and other parts felt like a hot tub. I'm cold probably 90% of the time and I was never cold in the Blue Lagoon. As far as water depth, for the most part, it was right below my chest (I'm 5'6). However, the depth varies depending on where you're standing so there were some areas where I was on my tiptoes because it was so deep. And even though there were a ton of people there, the lagoon is big enough where I never felt crowded.
My mom and I spent a few hours in the lagoon and stayed there until sunset. We made our way over to the swim-up bar where we each got a glass of wine and then floated around the lagoon with our drinks. Talk about relaxing!
We also did both of the mud masks. There's a silica mask (for everyone) and an algae mask (only for the Premium and Luxury packages). You swim up to a little hut that has tubs of silica mud and you can just reach in and scoop out however much you want. For the algae mask, there's a person standing in the hut who distributes it out to you. You put the masks on yourself. I have fairly sensitive skin so I was a little concerned about putting this on my face but both masks were great! It makes your skin feel super smooth.
TIP: Make sure to remove all jewelry before going into the lagoon! If you lose something in the water, it's nearly impossible to find it again.
Additional Tips & Suggestions
1. Watch the Blue Lagoon's video prior to going
: I found this video extremely helpful and I highly recommend watching it before you go so you know what to expect. I've added the video at the bottom of this blog post.
2. Bring a waterproof camera with you. Here are a few that I recommend for under $100. ViiVor 4K Waterproof Sports Action Underwater Camera
, ZRTKE 4K Waterproof Camcorder
, Hiearcool H9 Action Camera 4K, and BrosFuture 4k Action Camera.
3. Make your own opinion: You can read reviews until the end of time but ultimately, go and form your own opinion! We would've missed out on an incredible experience had we let a few negative blog posts influence our decision.
Fun Facts About the Blue Lagoon
Temperature
The temperature of the lagoon ranges from 98 – 104 degrees Fahrenheit.
Cleanliness
The Blue Lagoon's water is self-cleansing. It renews itself every 40 hours!
Ingredients
There are three active ingredients in the water: silica, algae, and minerals.
Color
The water is actually a milky white color. The sun is what makes the lagoon look so blue!