Happy Monday, friends! So much has been happening lately and I haven't gotten to post anything in over a week! With everything being so hectic, I decided to have a calm, quiet day to myself yesterday. I cozied up indoors, threw on a pot of coffee, and baked a vanilla cake just for the heck of it.
.





.
One baking tip I learned from my mom is to put small pieces of wax paper on the cake stand when frosting. That way, once you're done frosting the sides, you just pull out the wax paper from underneath the cake and voila! No mess!
.




.
.Meet Chloe, our family dog. She kept me company and made sure to clean up the sprinkles I dropped.
.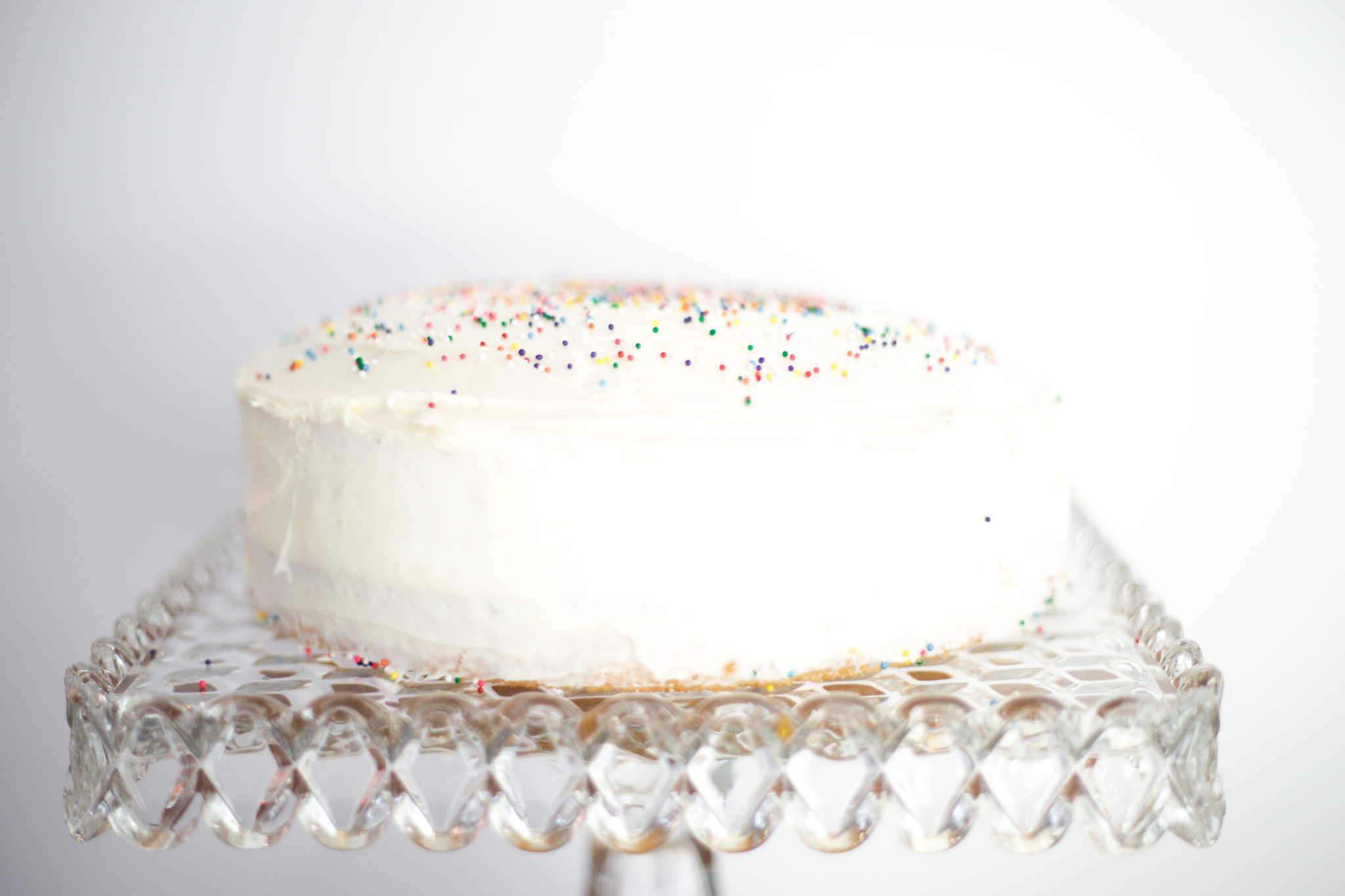 .
Now that some of the craziness of the new year is over, I'm going to try posting every Monday and Wednesday again. Time to get back into the swing of things! See you on Wednesday <3
Kristen
.