Canoeing has always been a pretty big part of my life. My parents have had their kevlar canoe for as long as I can remember – taking it on backwoods canoe trips or quiet rides around the lake. When I was really little, I'd sit in the middle, sometimes trailing my hand through the cool water.
This last winter, I spent a lot of time thinking about all the things I wanted to do once summer came around. One of the top things on my list was to explore more lakes around Wisconsin. So one day, I hopped on Craigslist, curious to see if there were any canoes for sale nearby.
I slowly scrolled through the listings, most of them asking $1000 or more for their canoes when finally I came across this one. A pretty yellow, advanced fiberglass, 17-foot canoe with two wooden paddles, for only $225.
A few days later, we had strapped it onto Sean's trailer and bought it home 🙂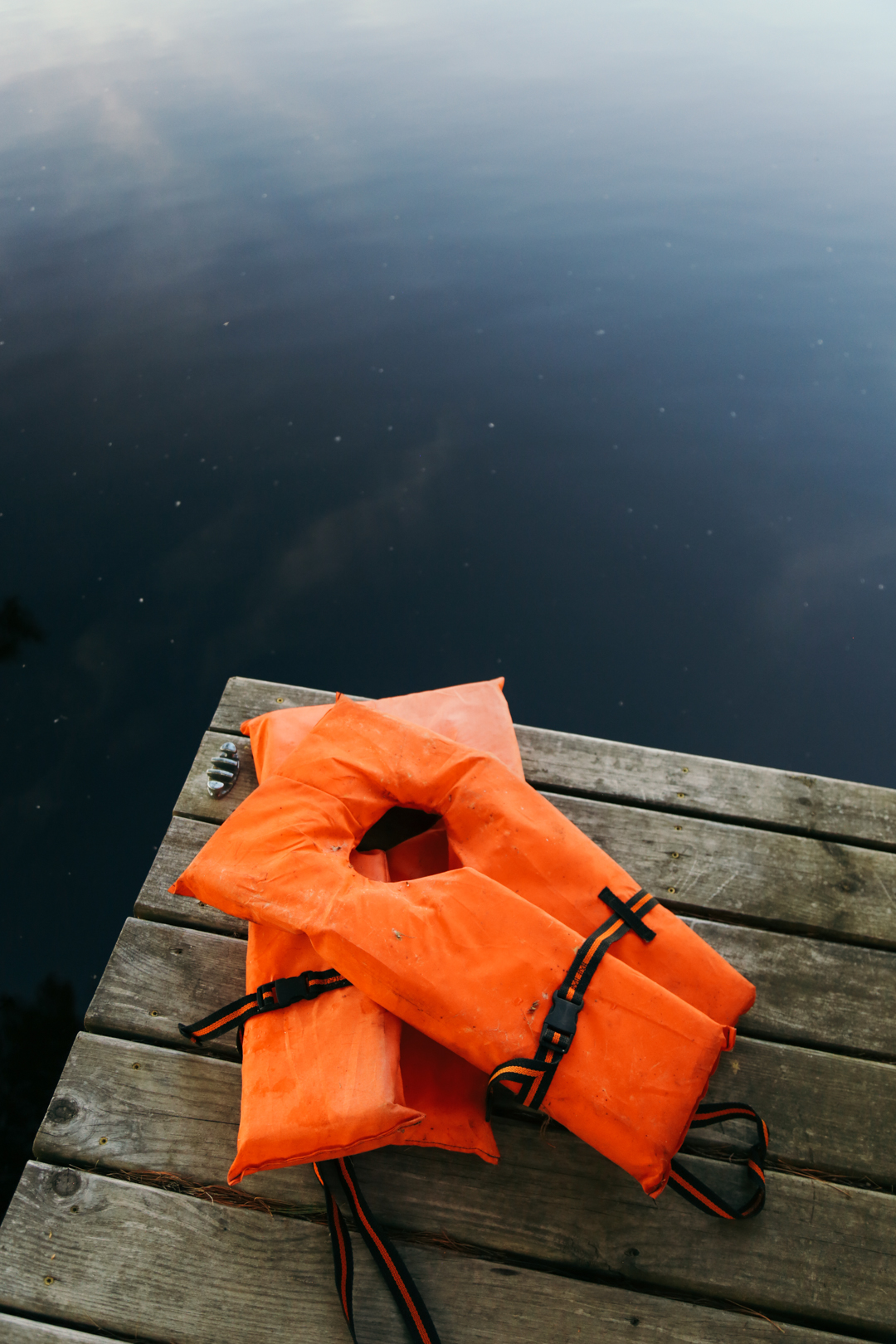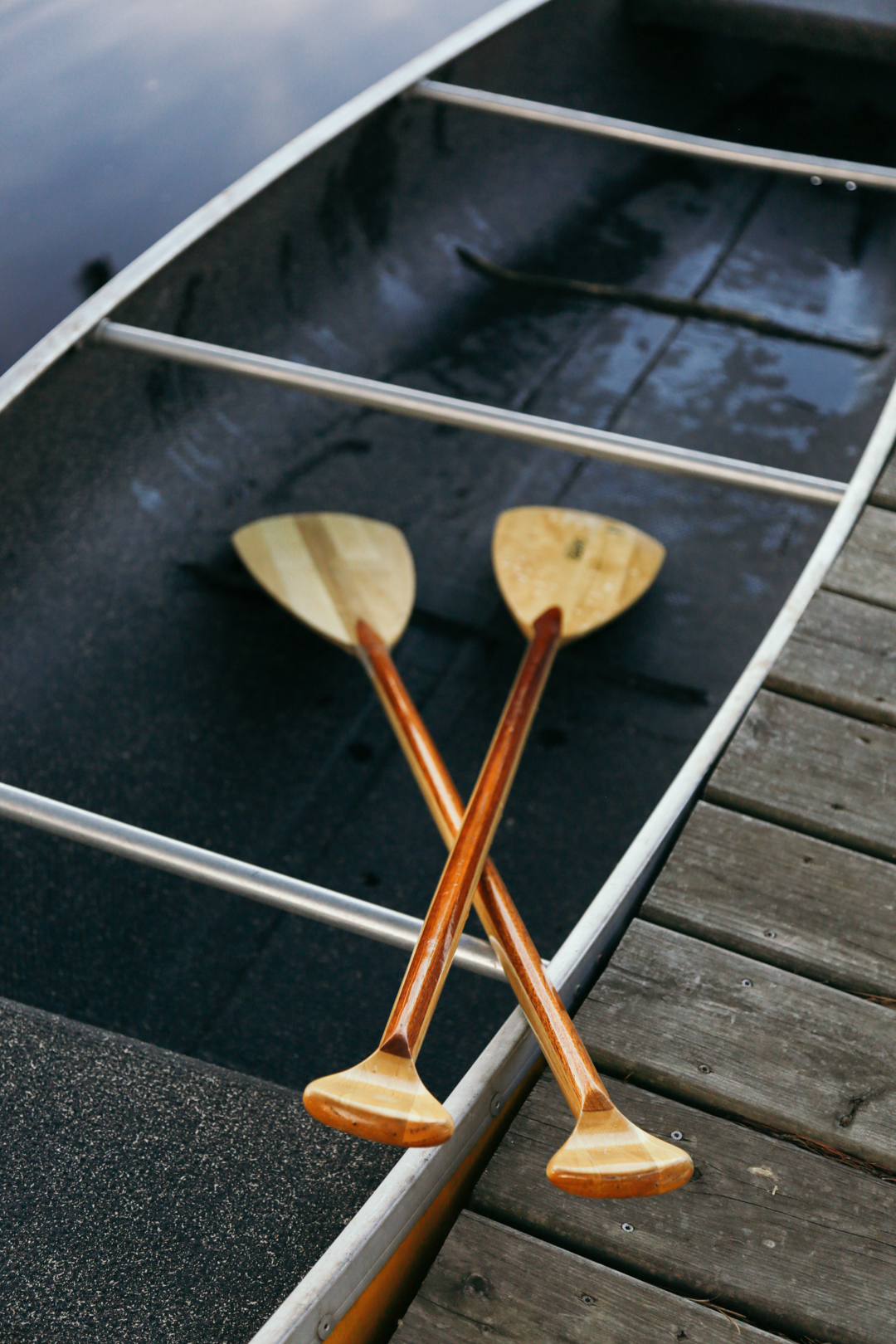 It has been sitting on the lakeshore for the last month or so and I've been eager to take it for a test run. There's a pretty good size patch in the bottom which the guy assured me was leak-proof, but I still was a bit weary and wanted to see for myself.
So finally this last weekend, Sean and I tossed a couple lifejackets in, grabbed the camera, and headed out. It was about 70 degrees out and sunny with hardly any wind – perfect conditions to canoe in.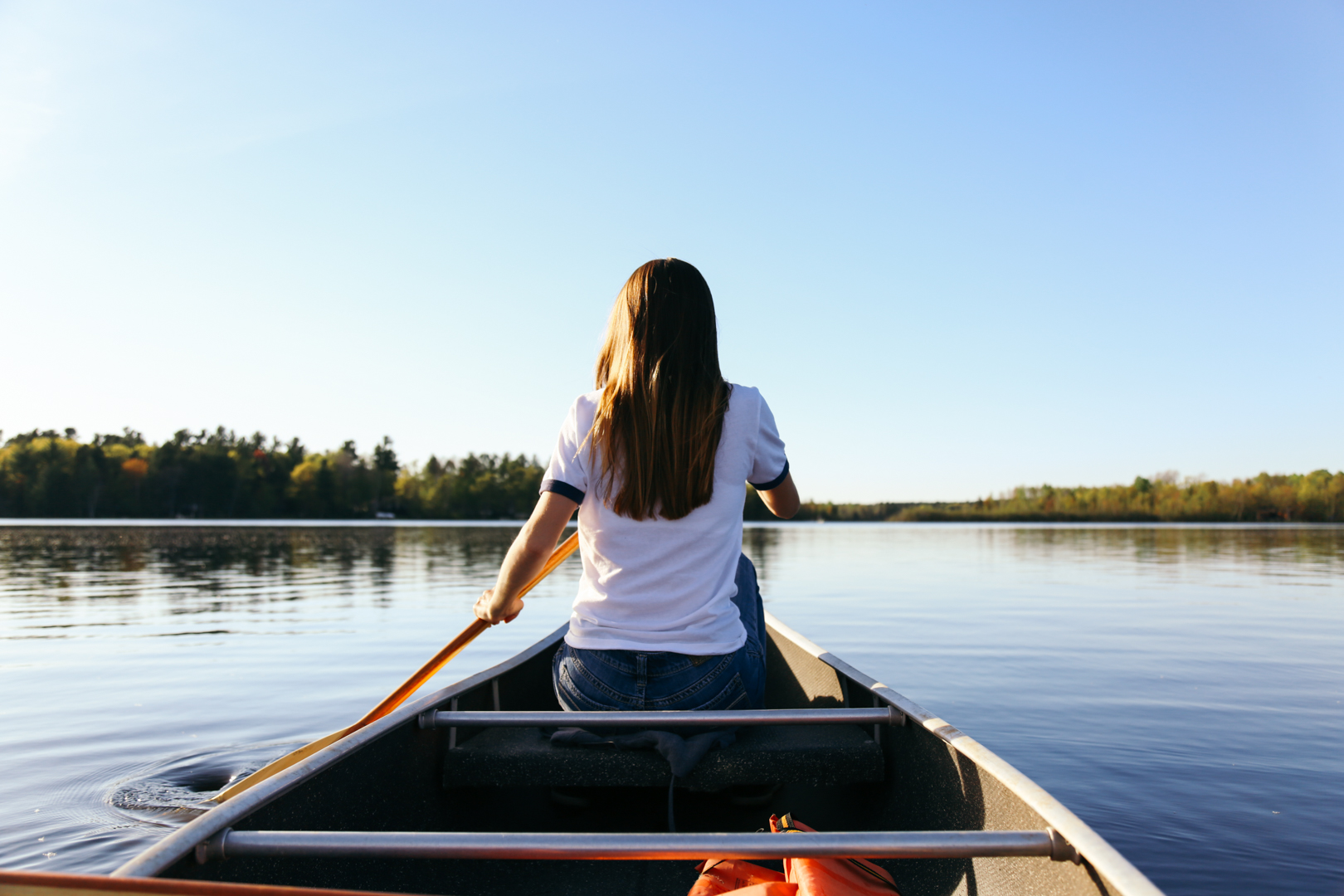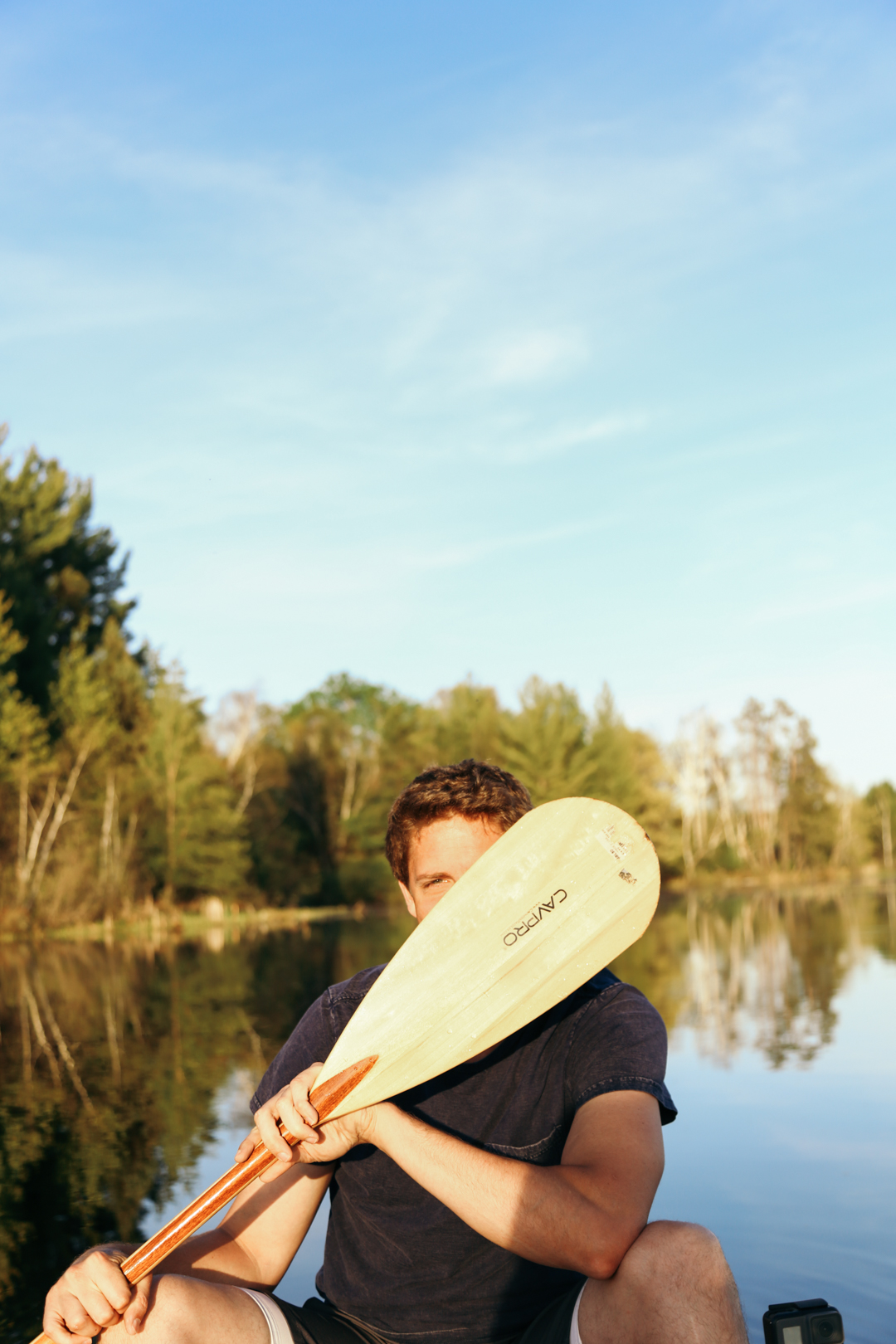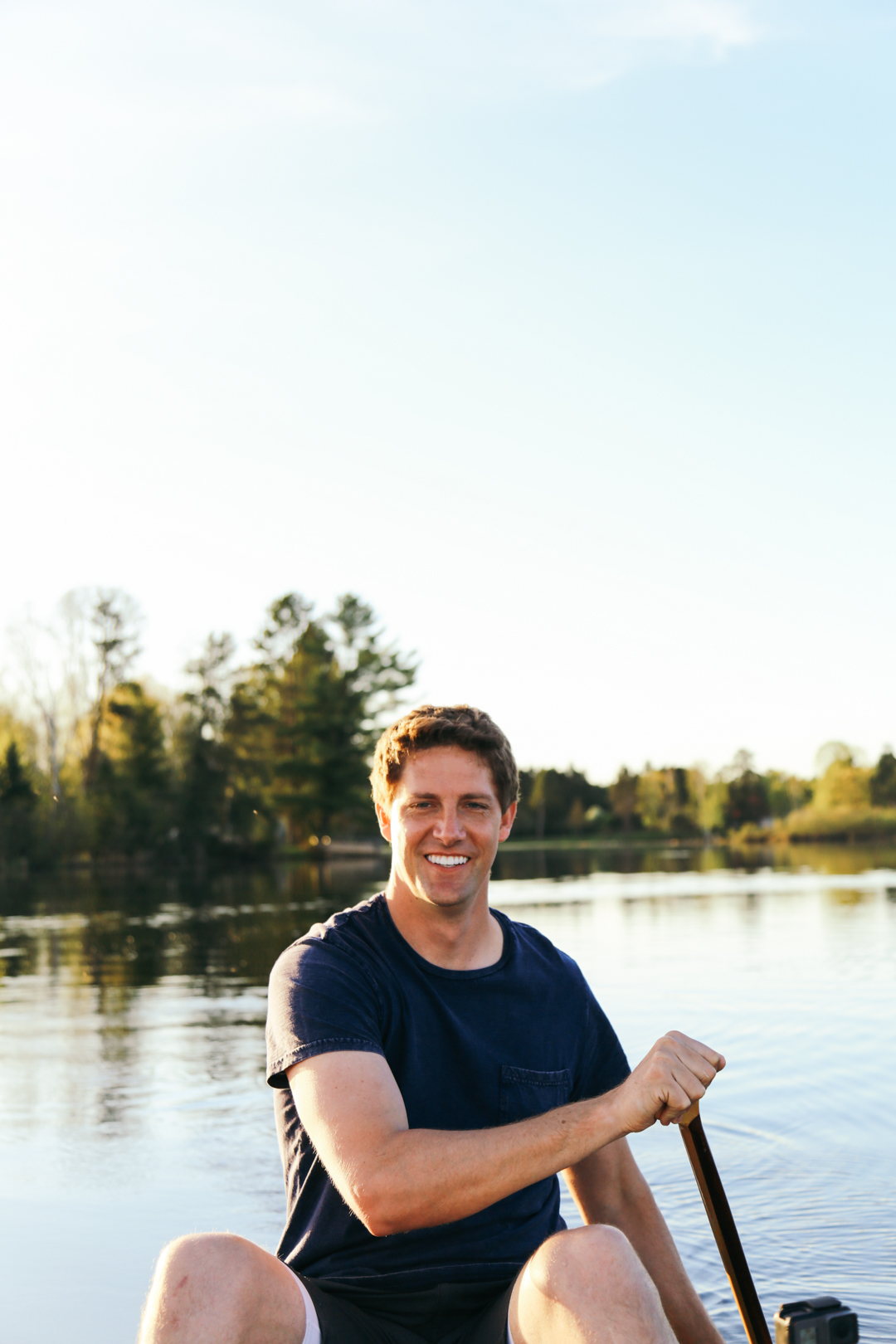 I'm pleased to announce we didn't sink! It moved through the water nicely despite it weighing in at about 80 pounds (my parents' canoe is about 40 lbs).
We paddled around the lake for a few hours, crossing a few bays and weaving between some little islands.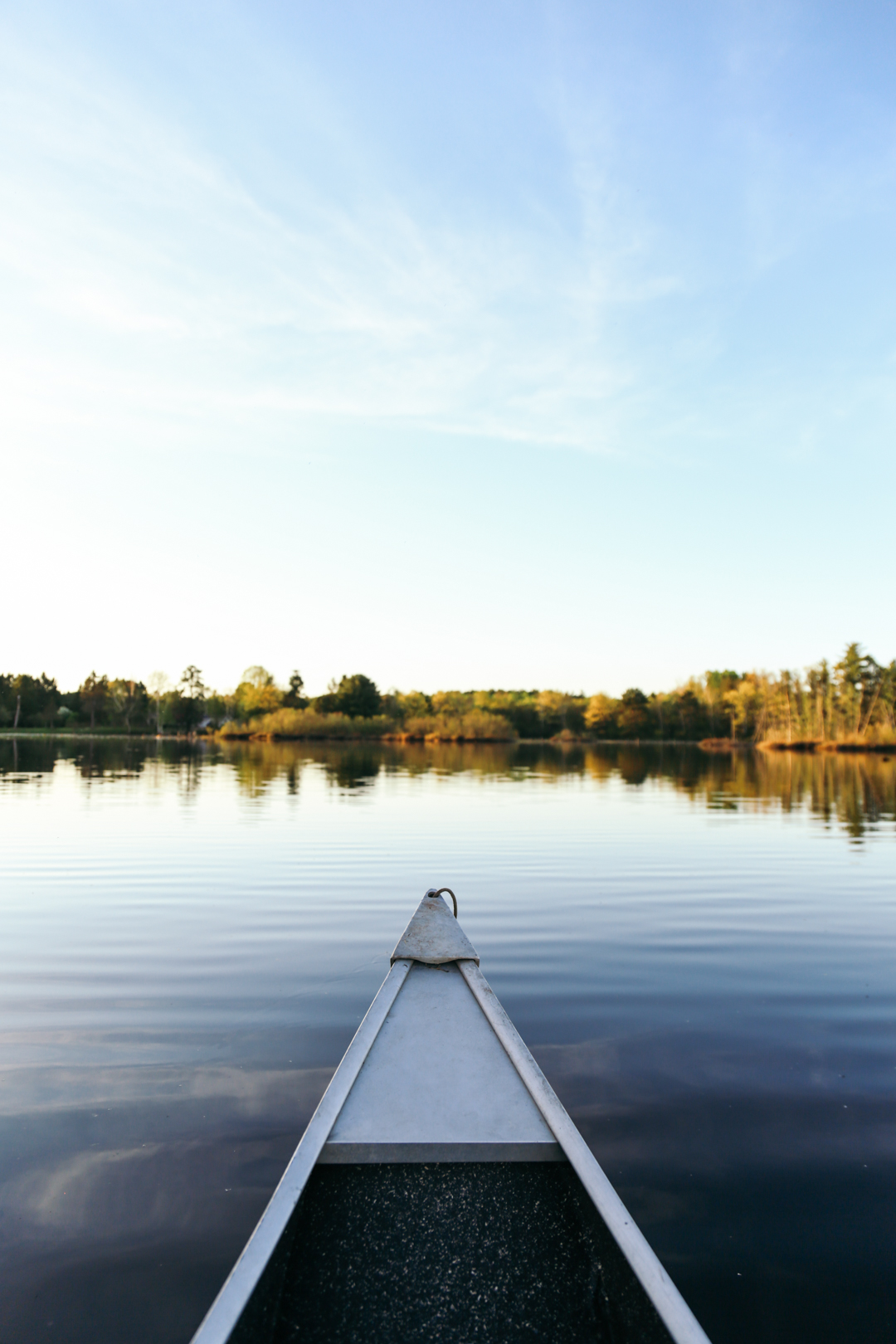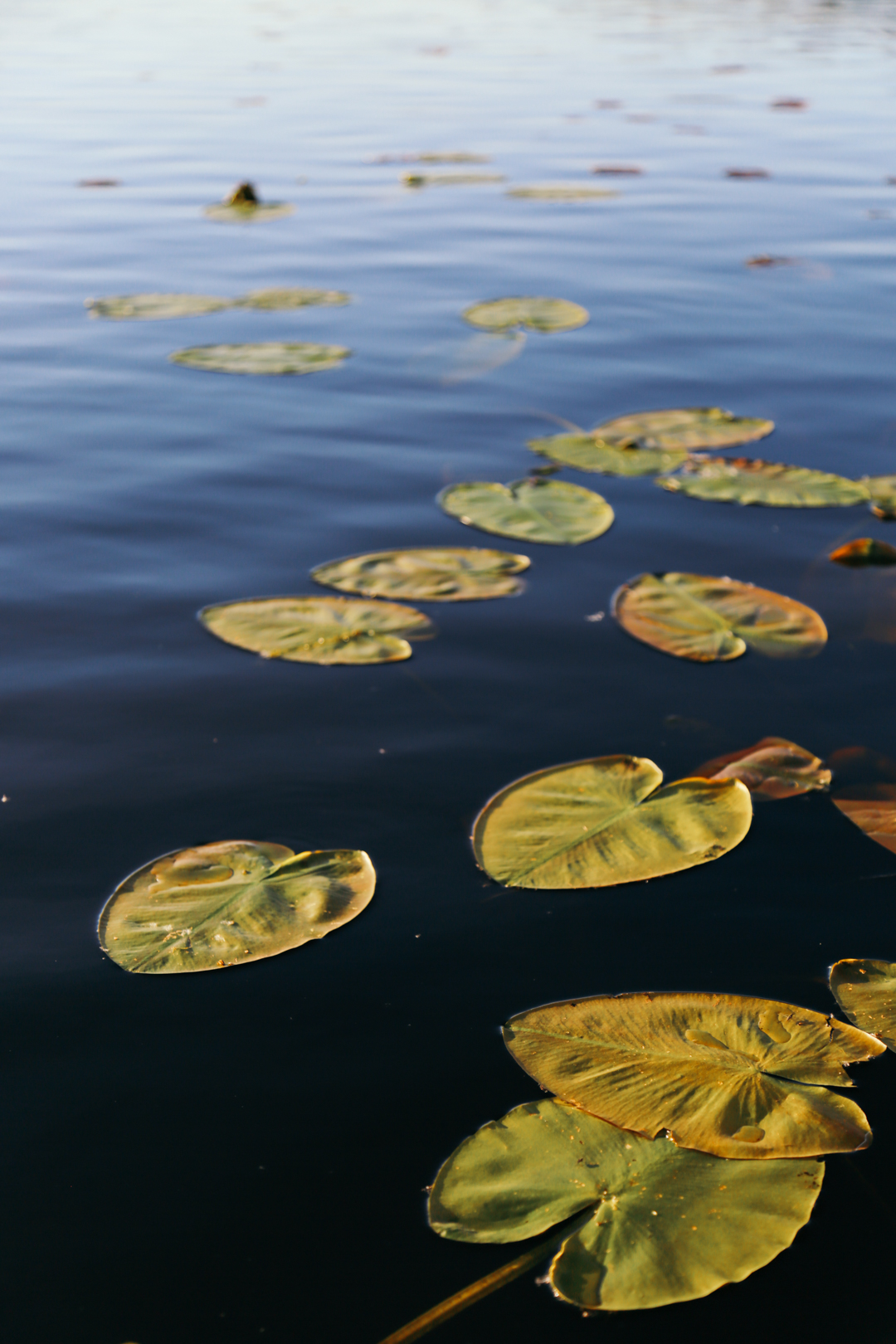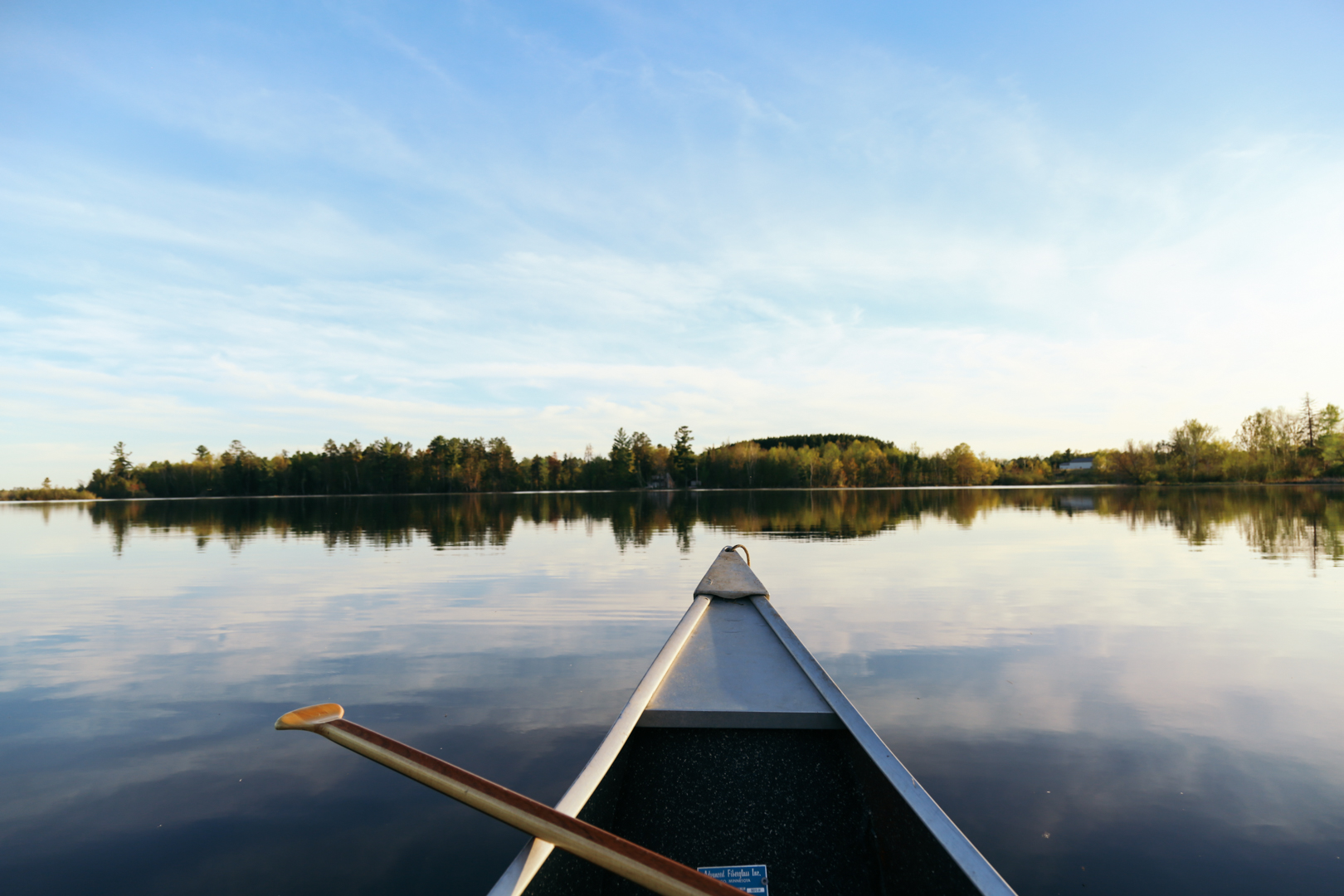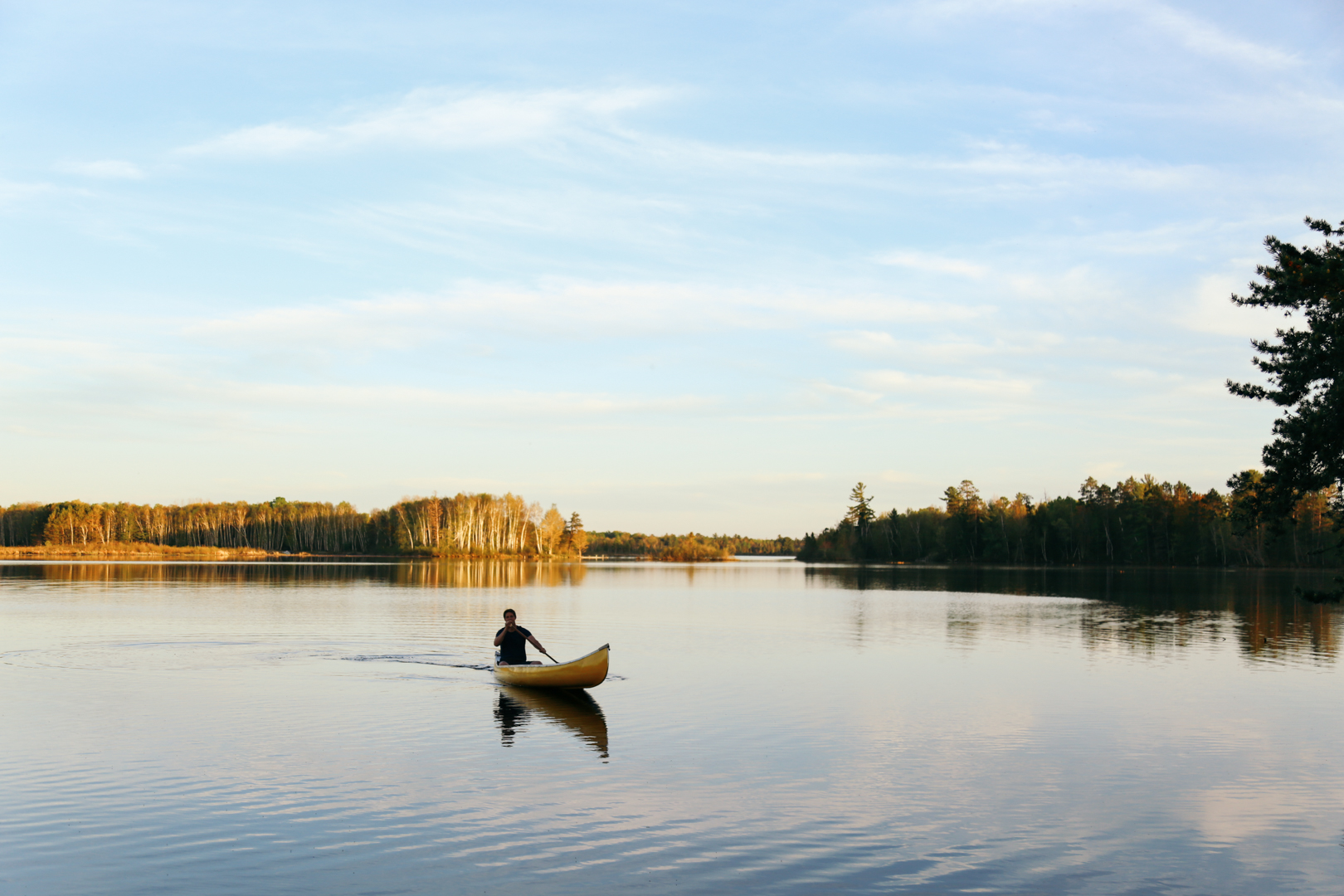 As the sun began to set and we headed back to shore, the trees turned a yellowy-orange, making it look like October!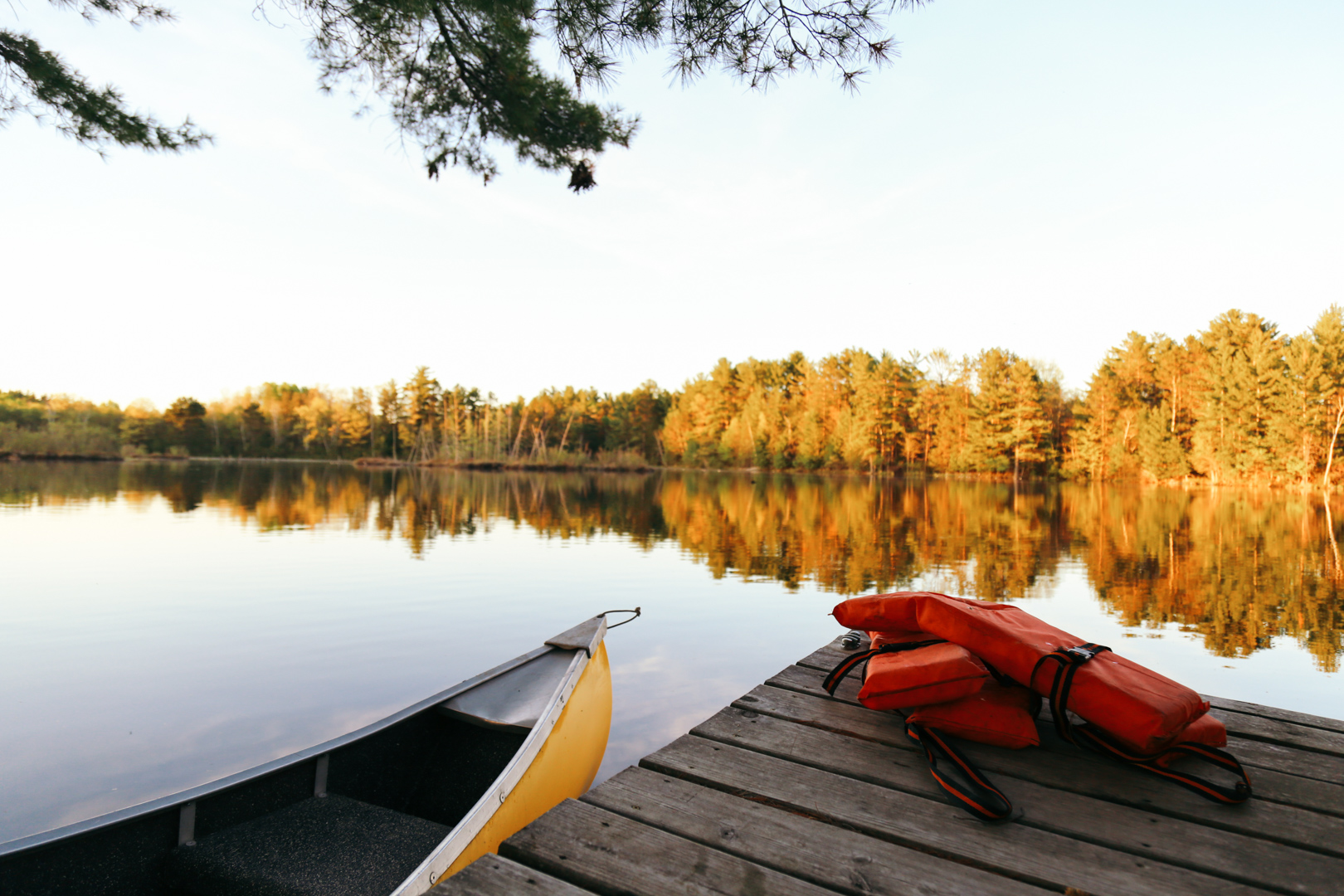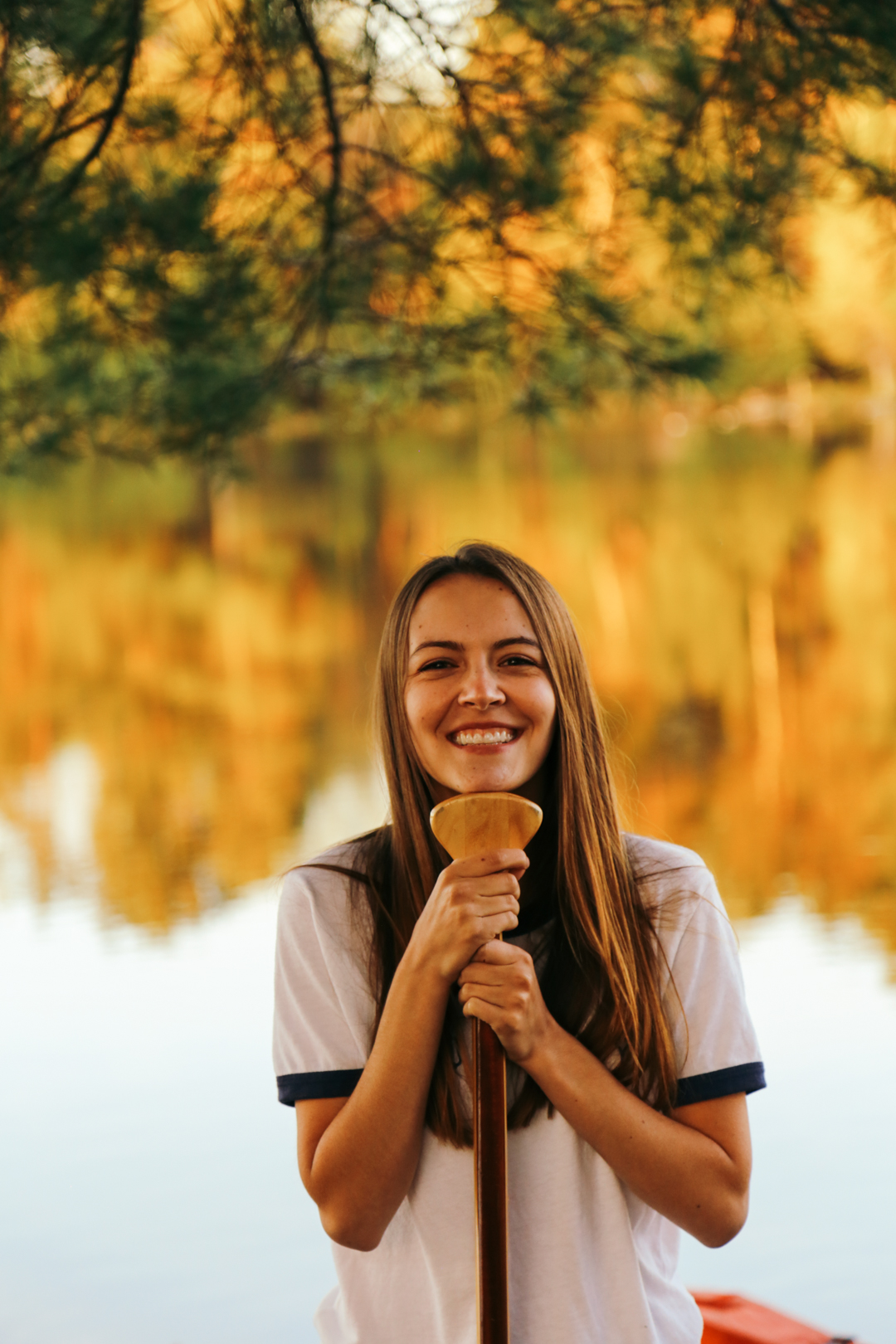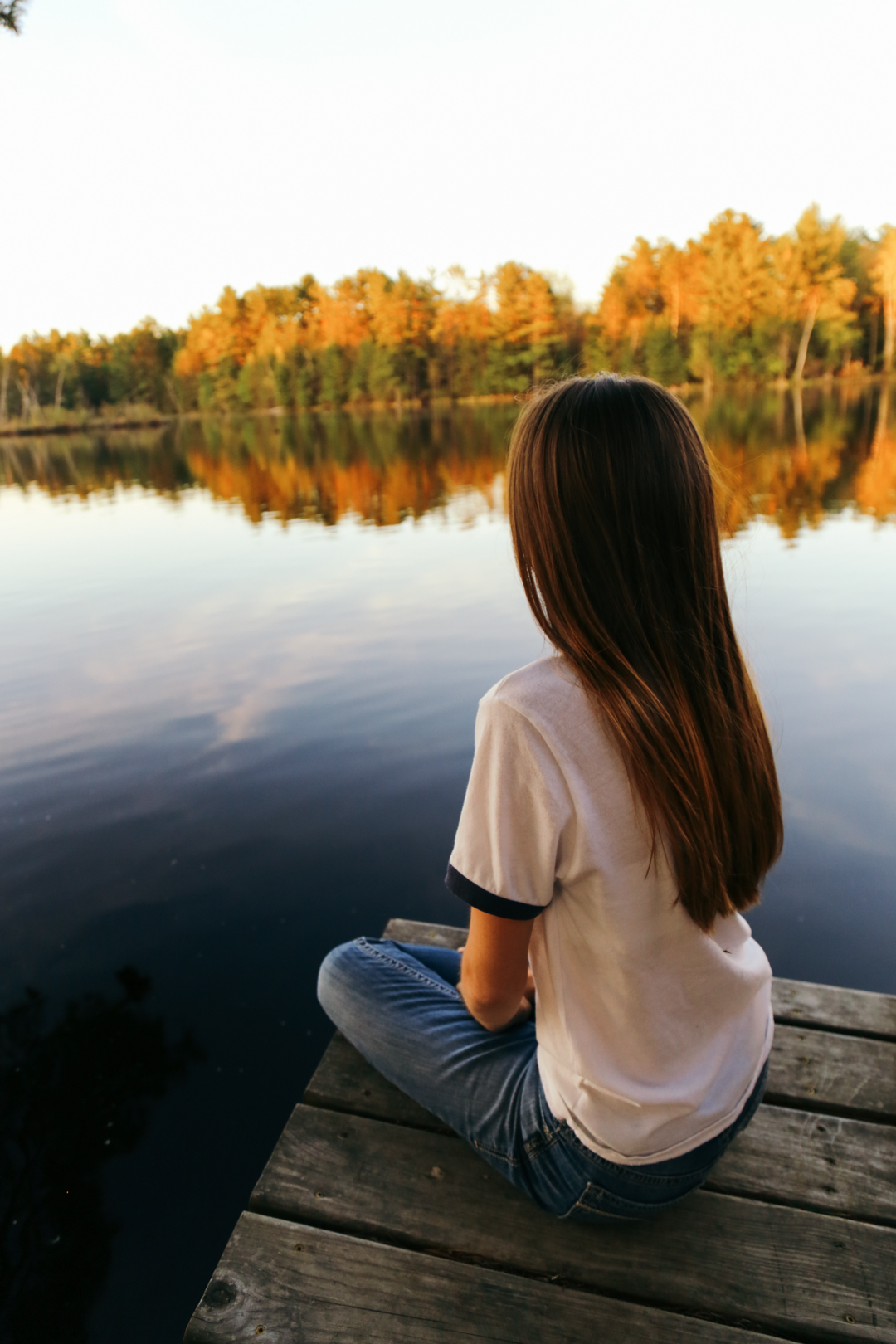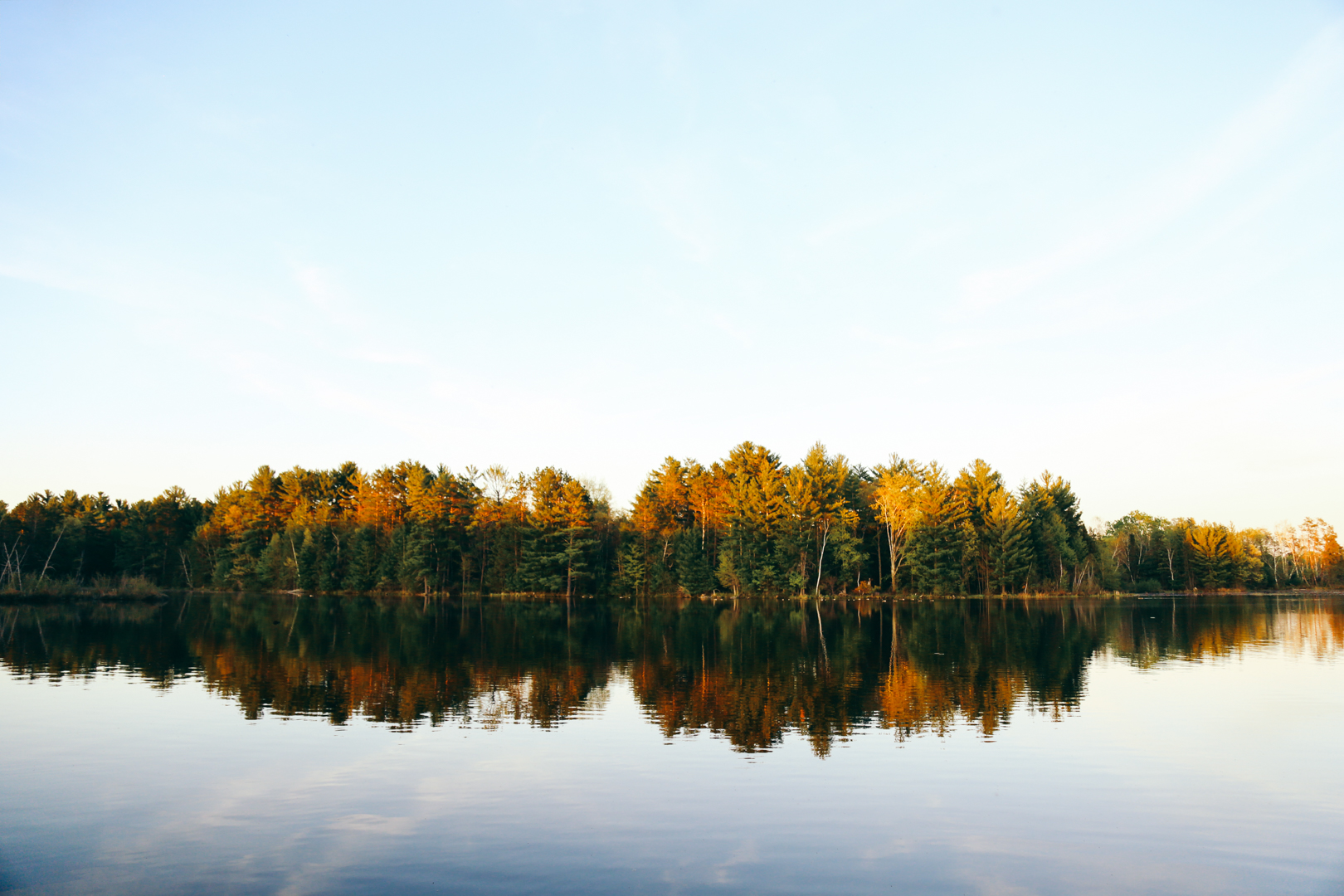 It was such a pleasant evening and I can't wait to explore more with it this summer!