Fishing
Stories from a beginner fisherwoman.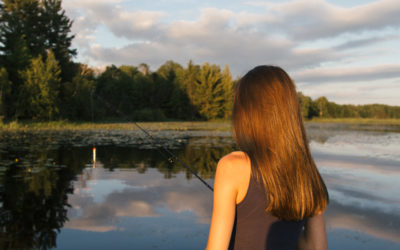 Last summer I decided to try fishing and, to my surprise, ended up really loving it! I've fished before - my parents took me as a kid and I occasionally tossed in a line throughout my adult life - but I hadn't truly gotten into it until now. I had absolutely no idea...
If you scroll through Kaitlin Woodward's Instagram page, you'll notice that she's quite the skilled fisherwoman. Her feed is filled with photos of her and her husband, Josh, smiling at the camera and holding up some impressively-sized fish. We had been following each...