Last fall, we went on a very romantic date to a secret beach in Wisconsin. It was one of our favorite memories from last year so we couldn't wait to recreate it! This beach is still so hidden, that there's hardly anyone ever on it. There's an easy-to-miss trail on the side of the road that winds about a quarter mile through the woods until suddenly you come out to an expansive beach on a quiet lake. There aren't any cabins or buildings nearby, so it seems like you're on a deserted island!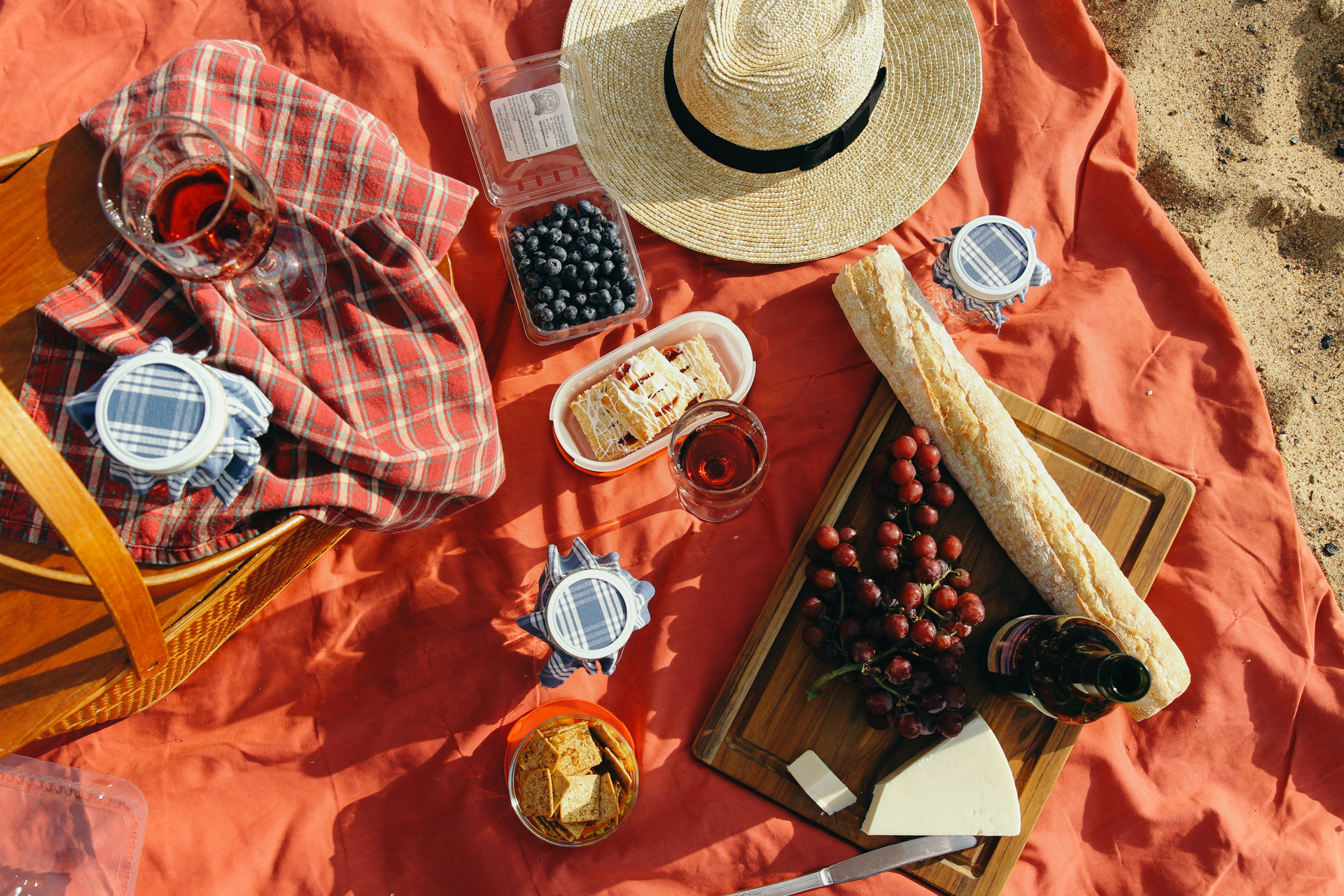 When we first got there, we were greeted by some nasty weather. A storm was rolling through so the winds had picked up and the temperature dropped down to the mid-60's.
We decided to wait it out and went back to the truck, playing Farkle (a dice game) to pass the time. After about a half hour, the sun peeked out so we gathered up our things and headed back to the beach. When we emerged from the woods, it was as if someone had flipped a switch! The temperature jumped back up, the winds had died, and the lake was like glass.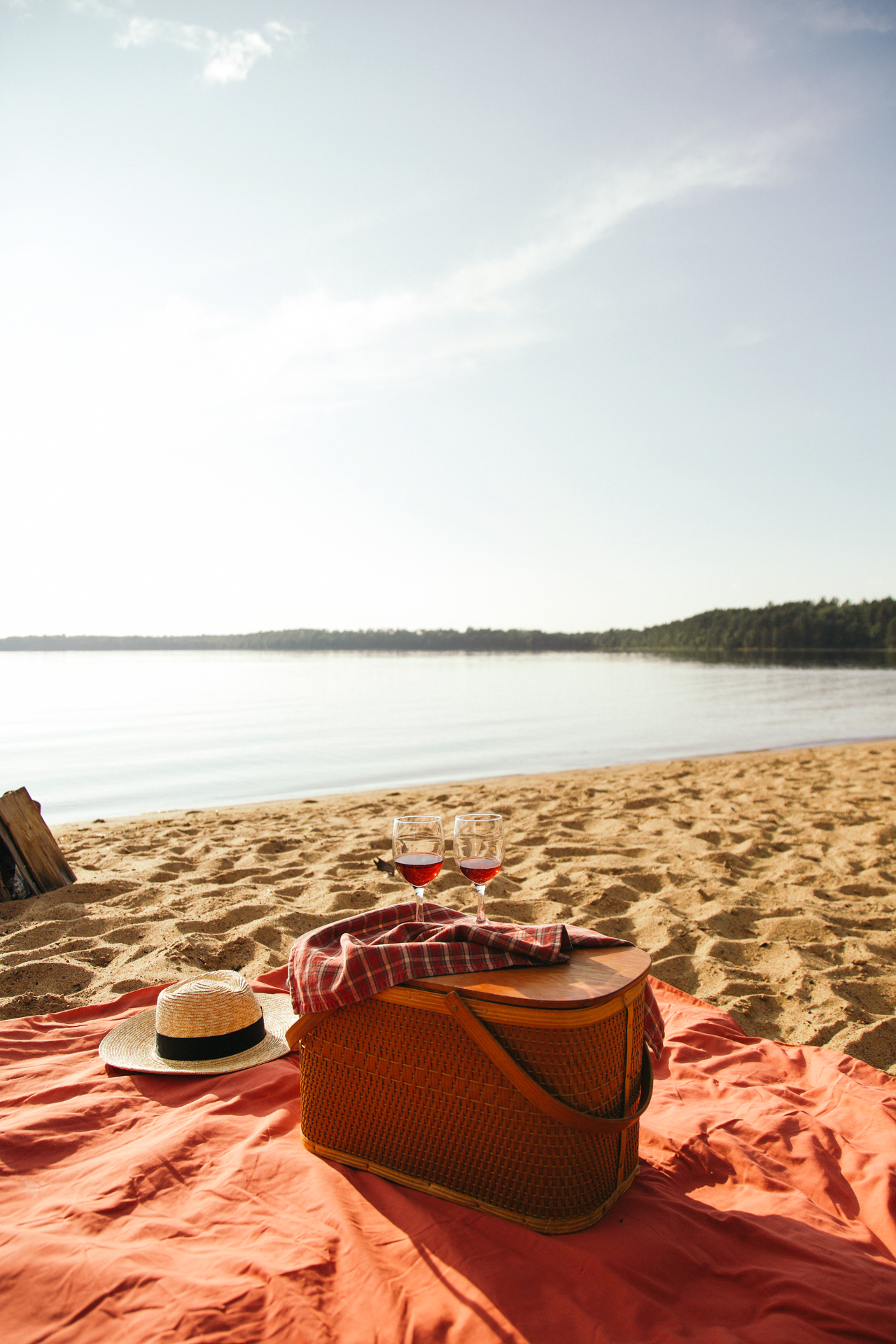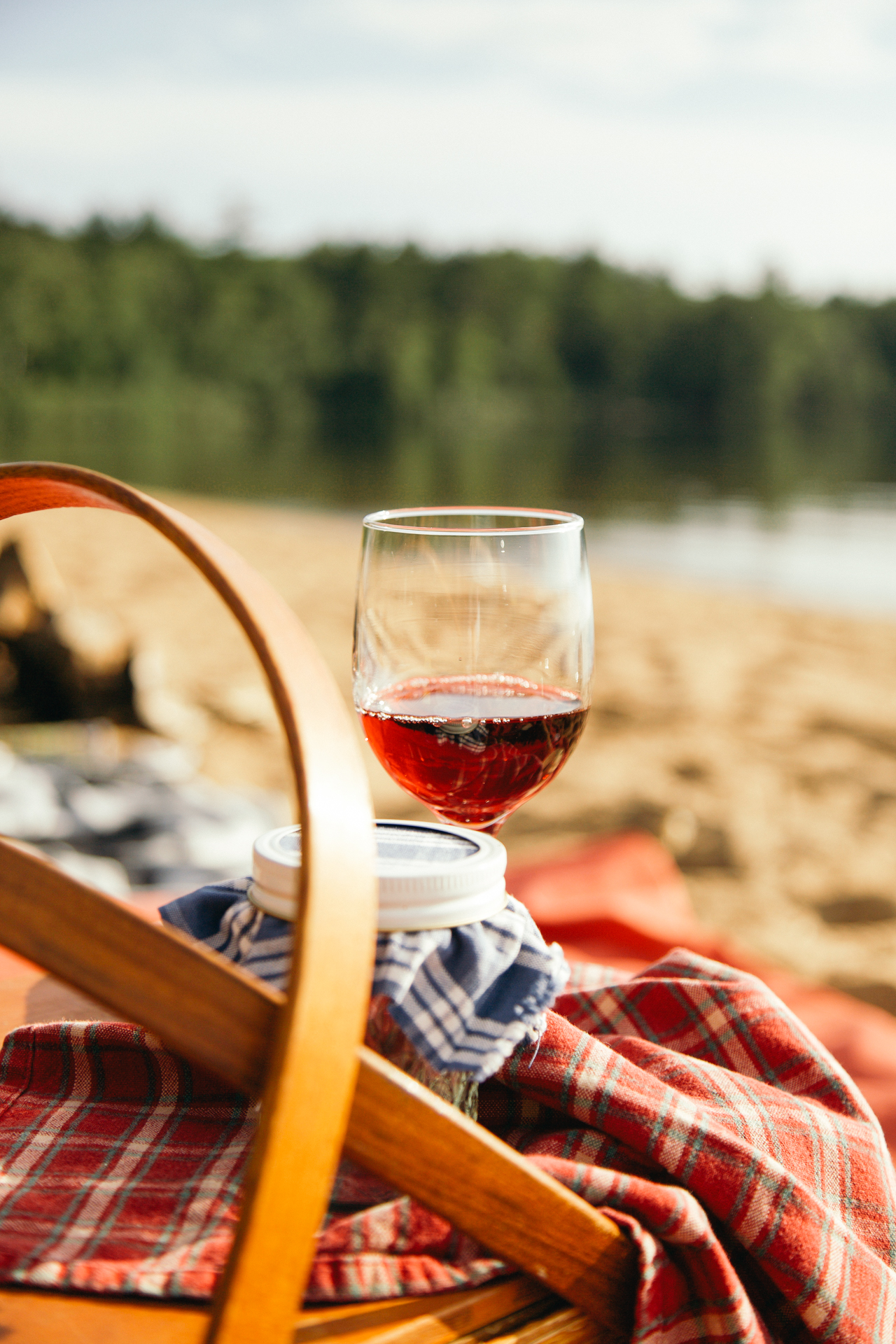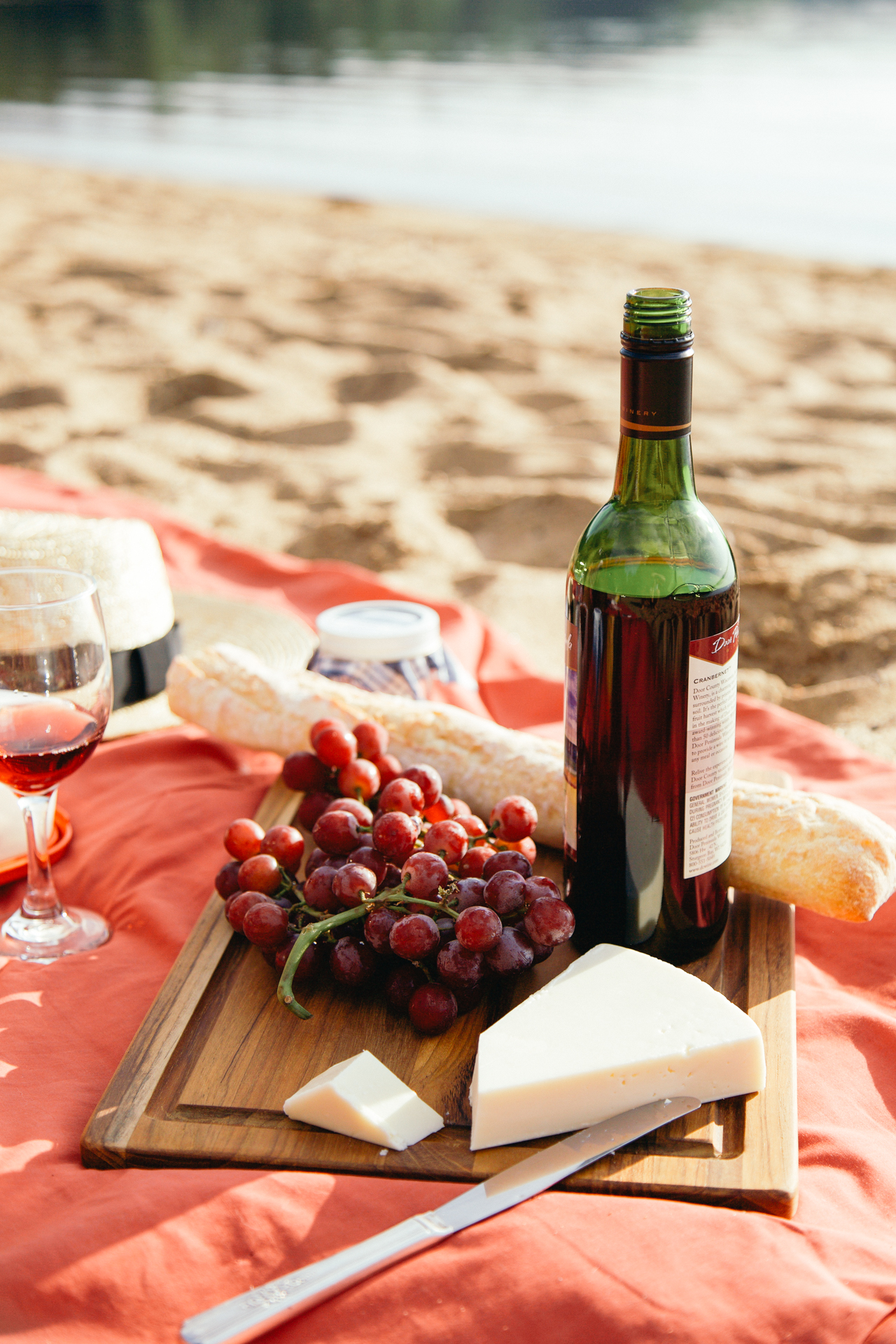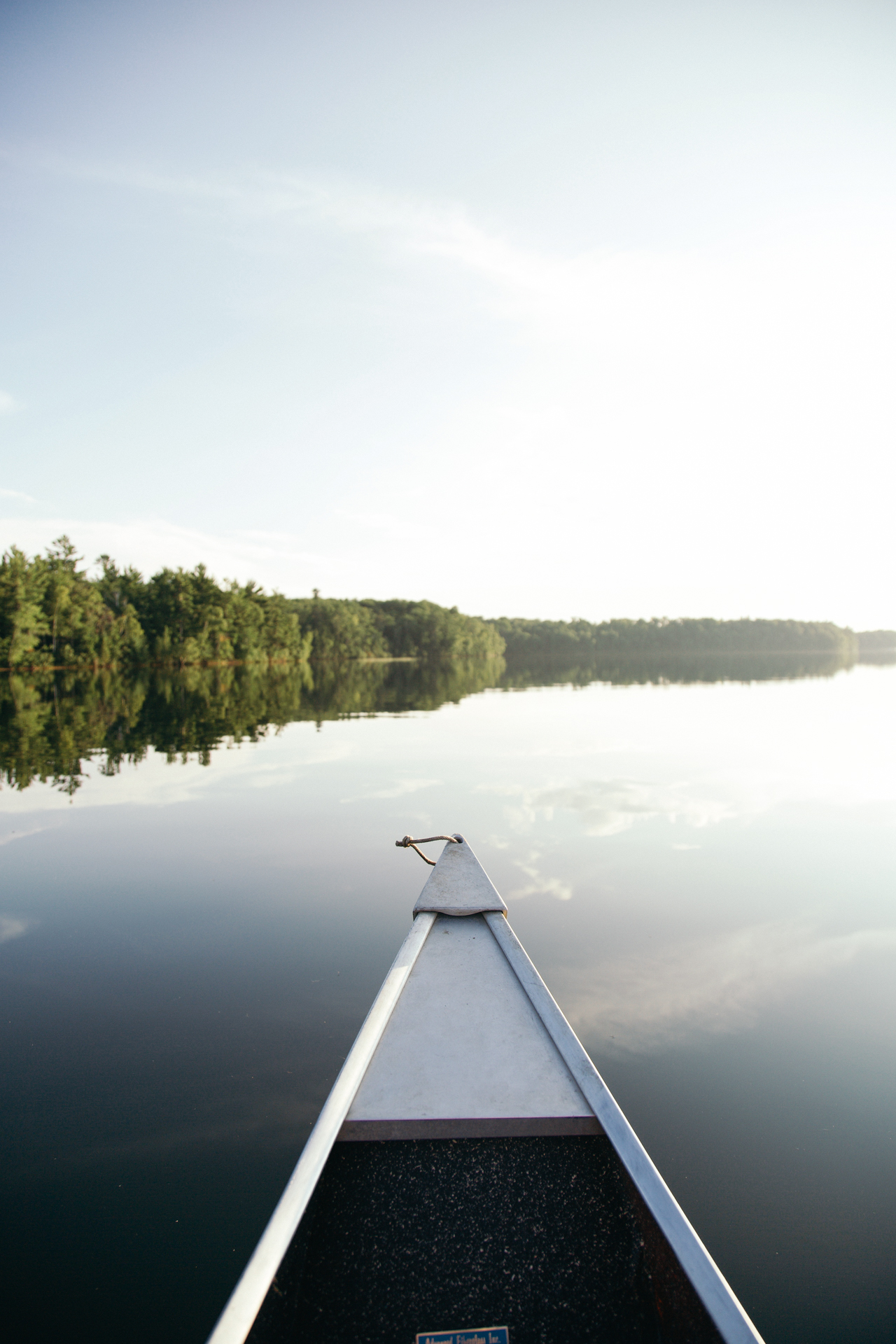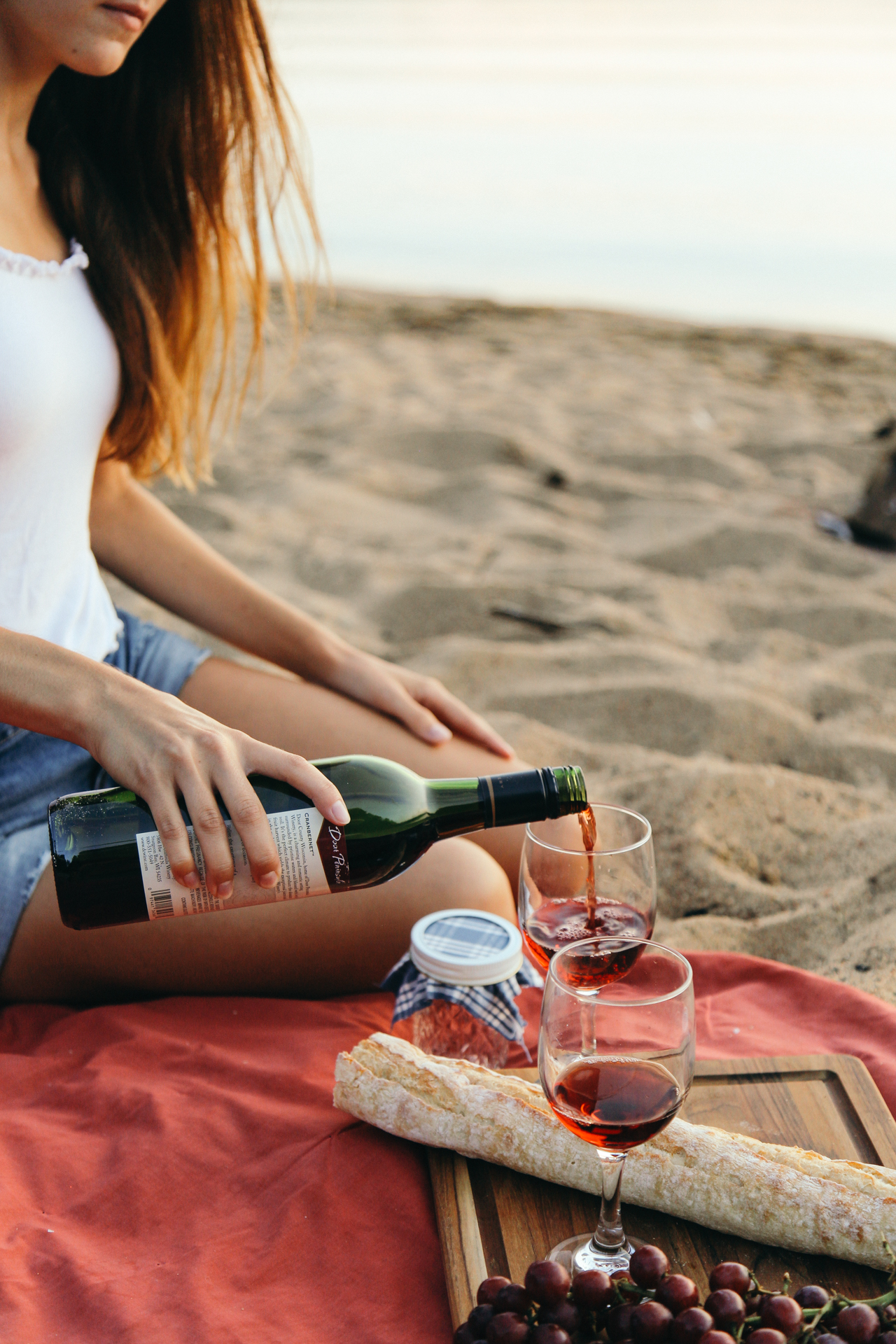 Next to the shoreline, I laid out our picnic blanket which is actually the backside of an old quilt. I really like the reddish-orange color of it and it's nice and big – perfect for a picnic blanket! The wooden picnic basket is one of my all-time favorite thrift store finds! I bought it a few years ago for only $5! In it, I packed some fruit, cheese, crackers, bread, pastries, and of course, wine.
My boyfriend was a trooper and carried our 80 lb canoe through the woods, so before sitting down to our picnic, we went for a nice paddle. The lake was so calm and really clear! It's cool being able to glance over the side of the canoe and see so far down.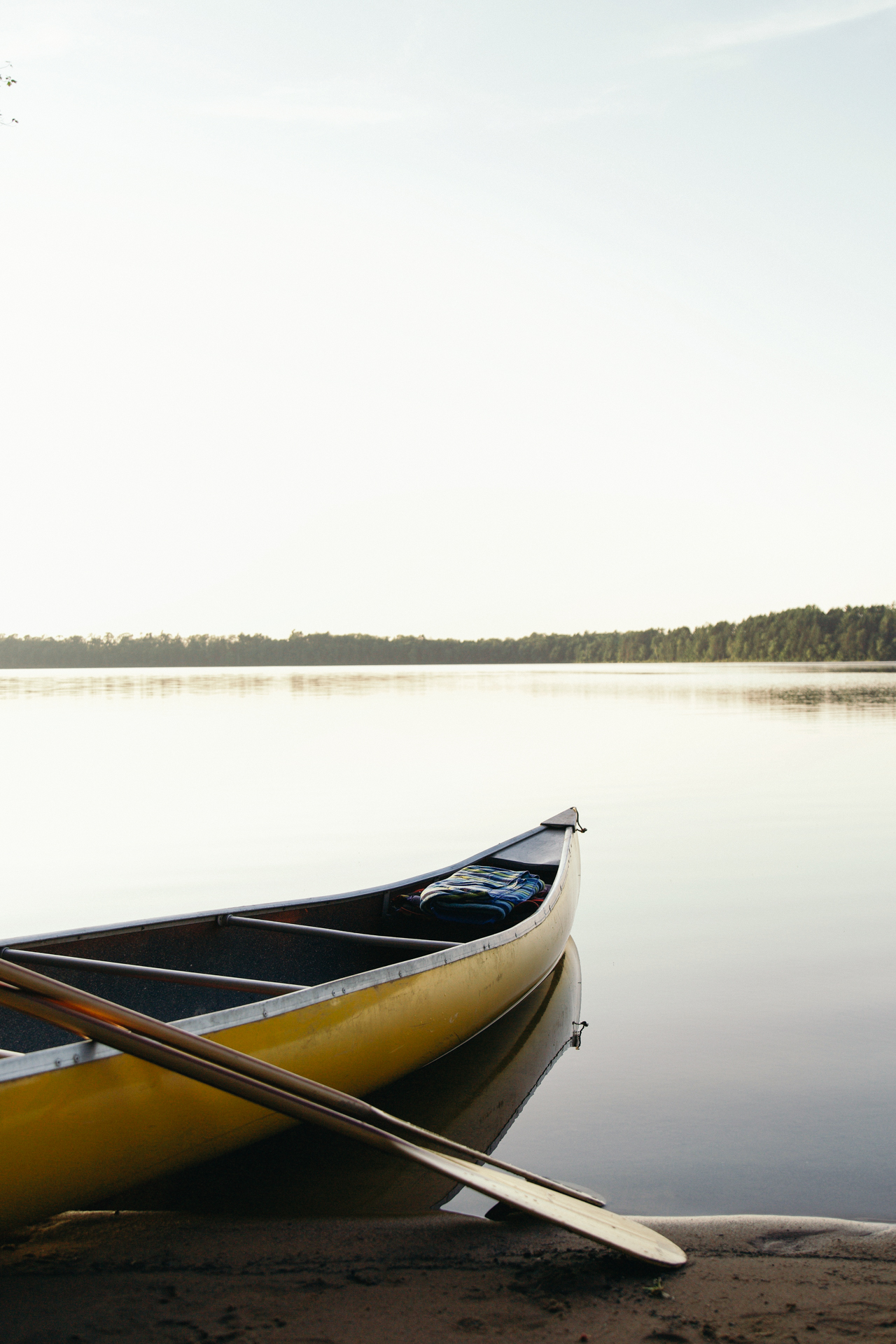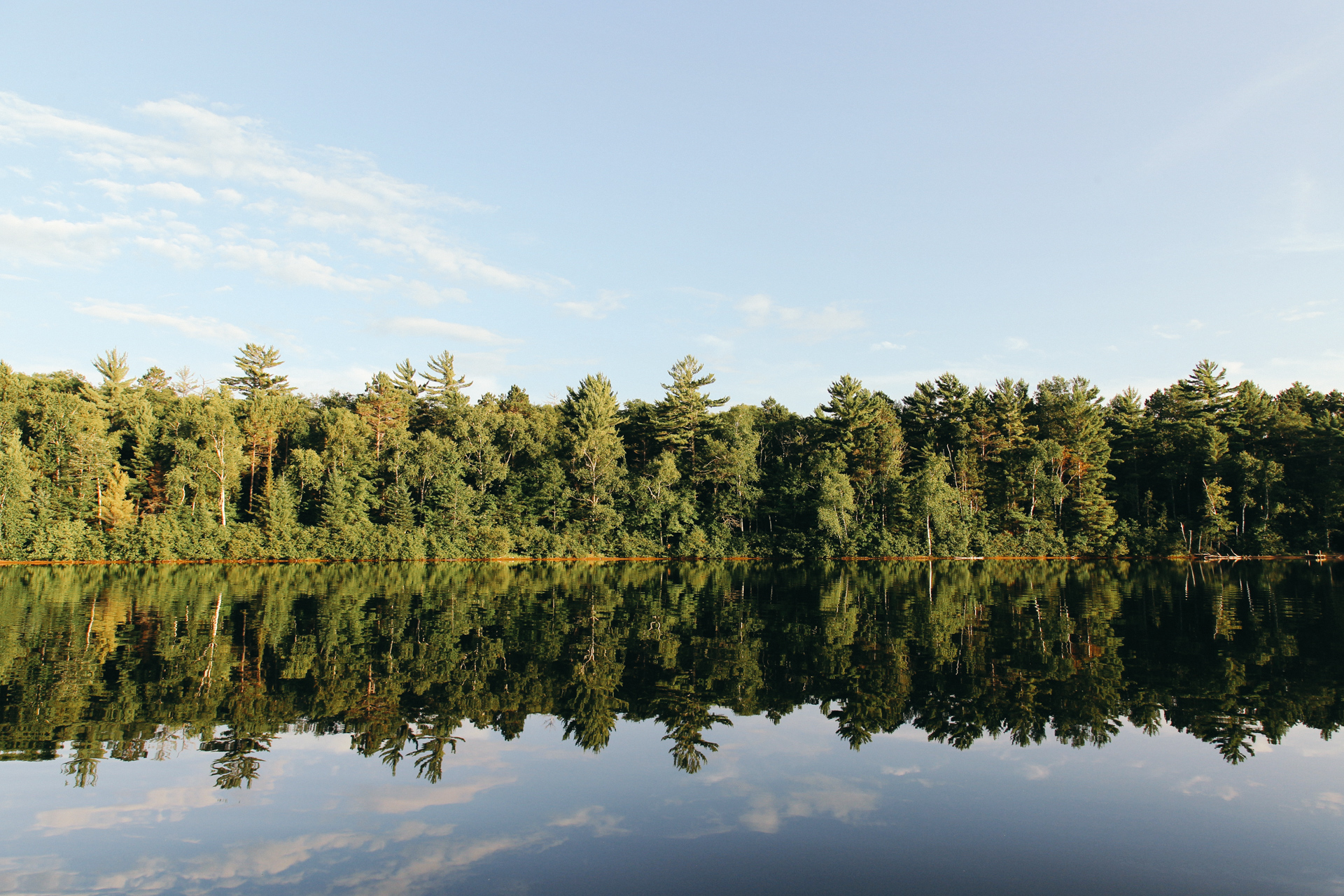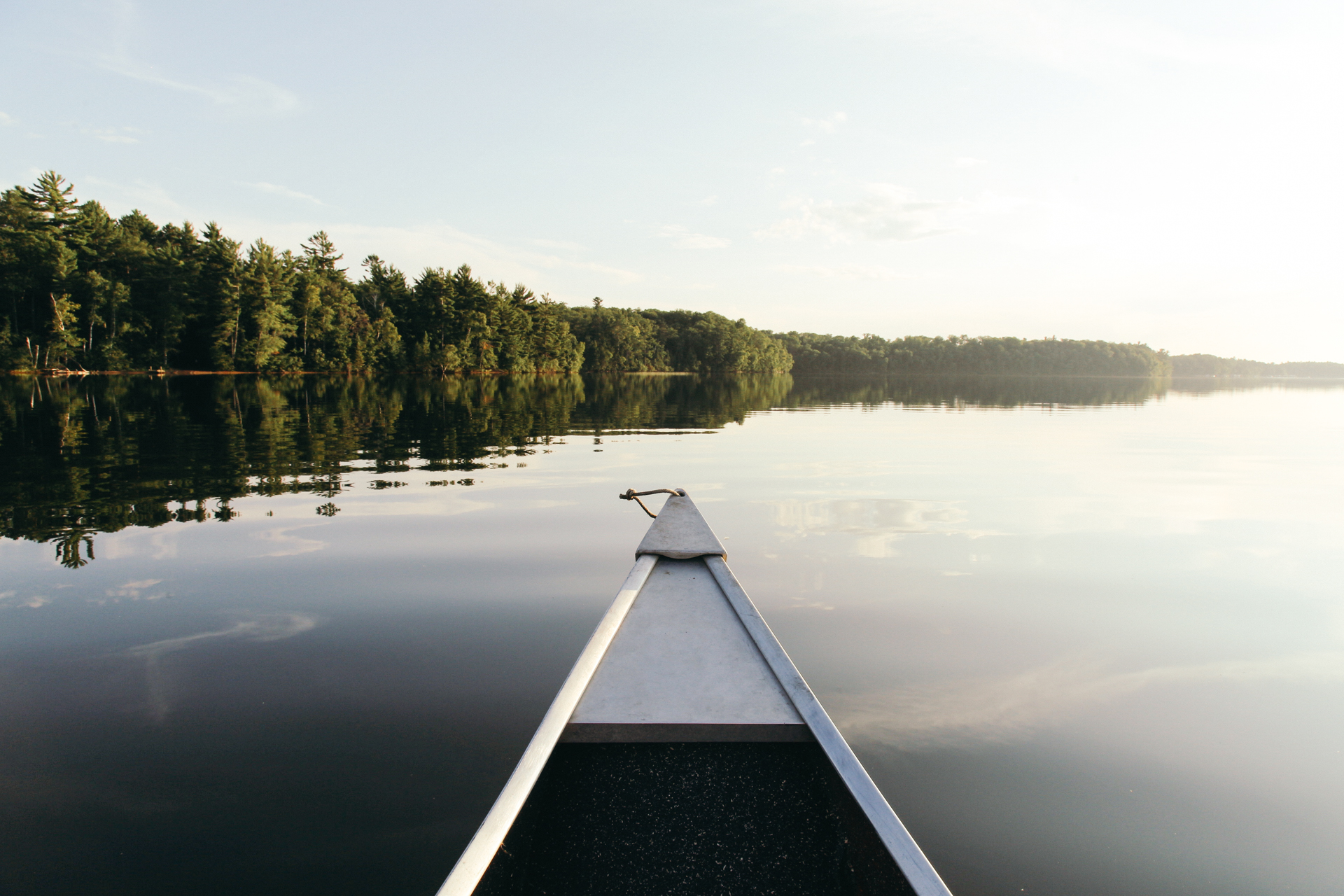 If I were to write down my perfect summer date night, this would be it. There's really nothing better than being by a calm lake at sunset with the sounds of a crackling campfire and an occasional loon call.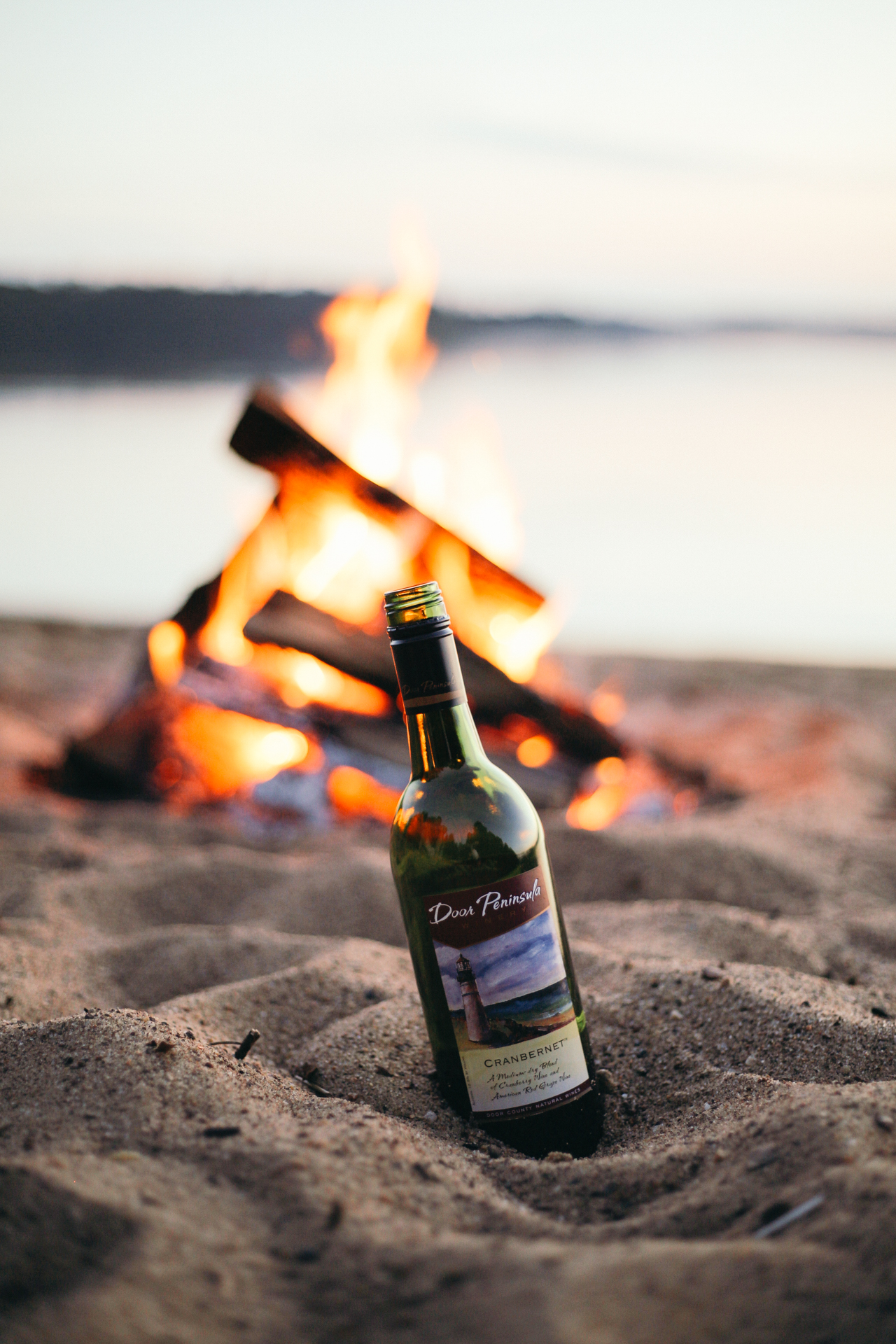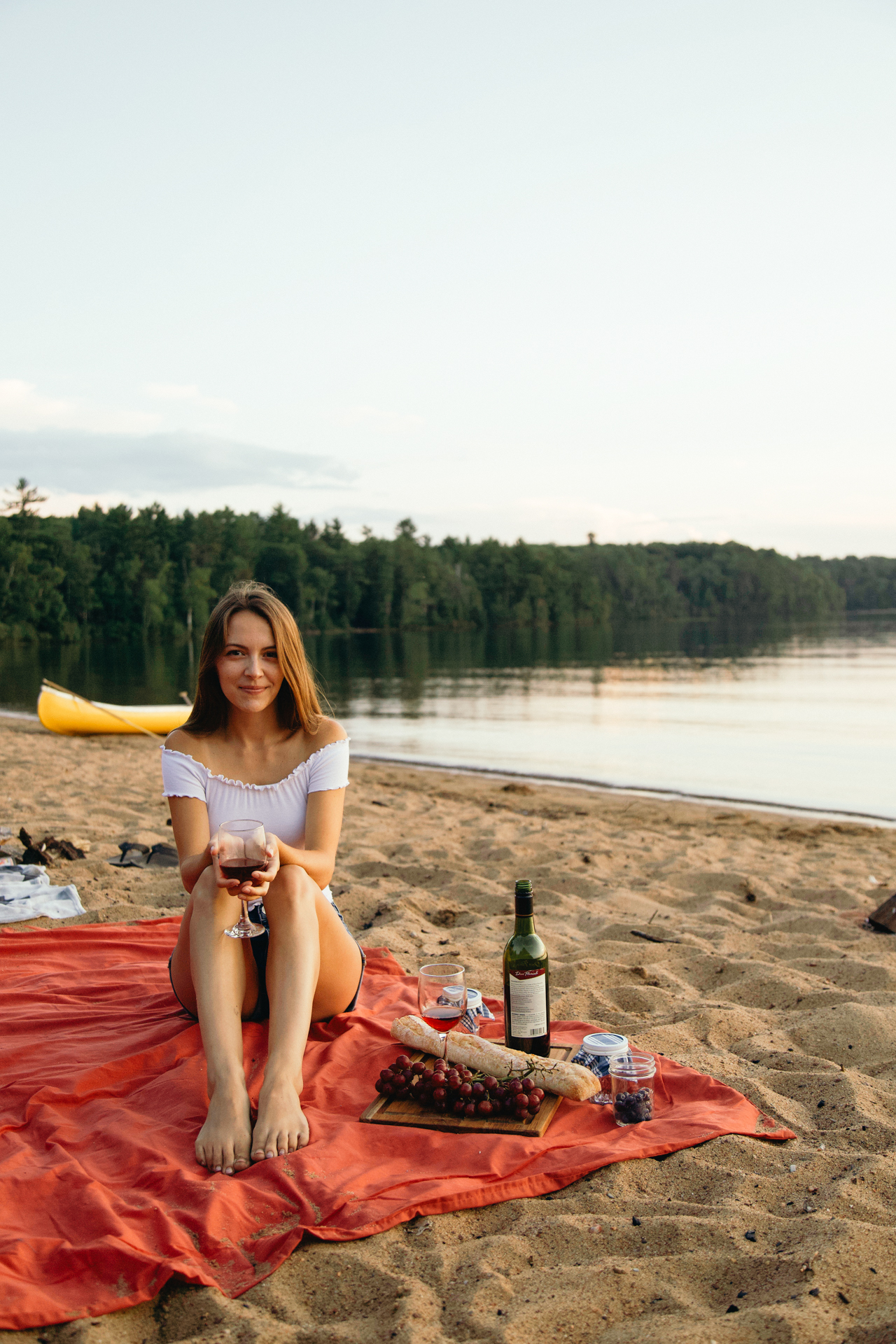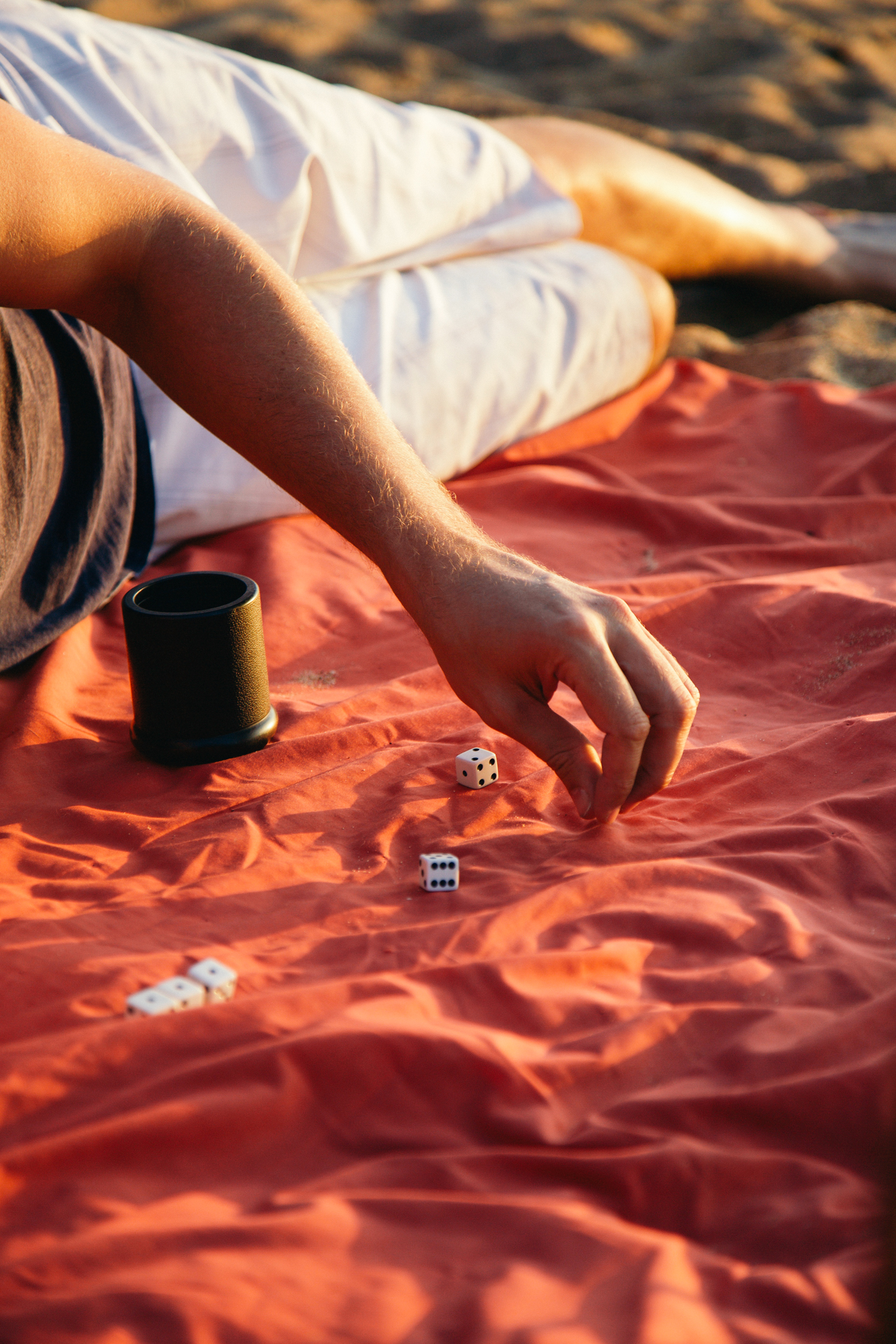 We stayed on the beach until the sun went down and the stars came out. The sky was really clear and I even saw a few shooting stars! You can see I captured one in the last photo 🙂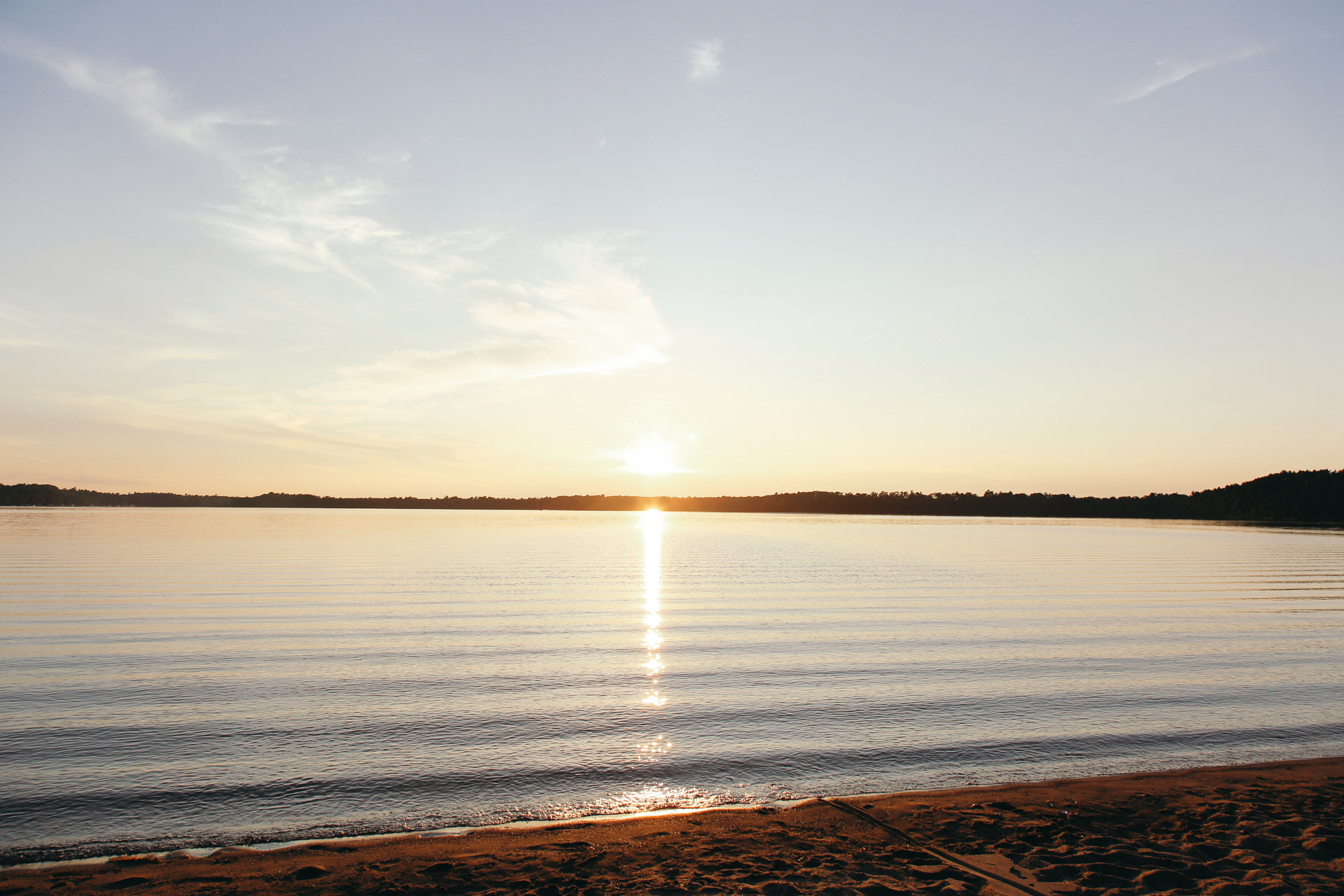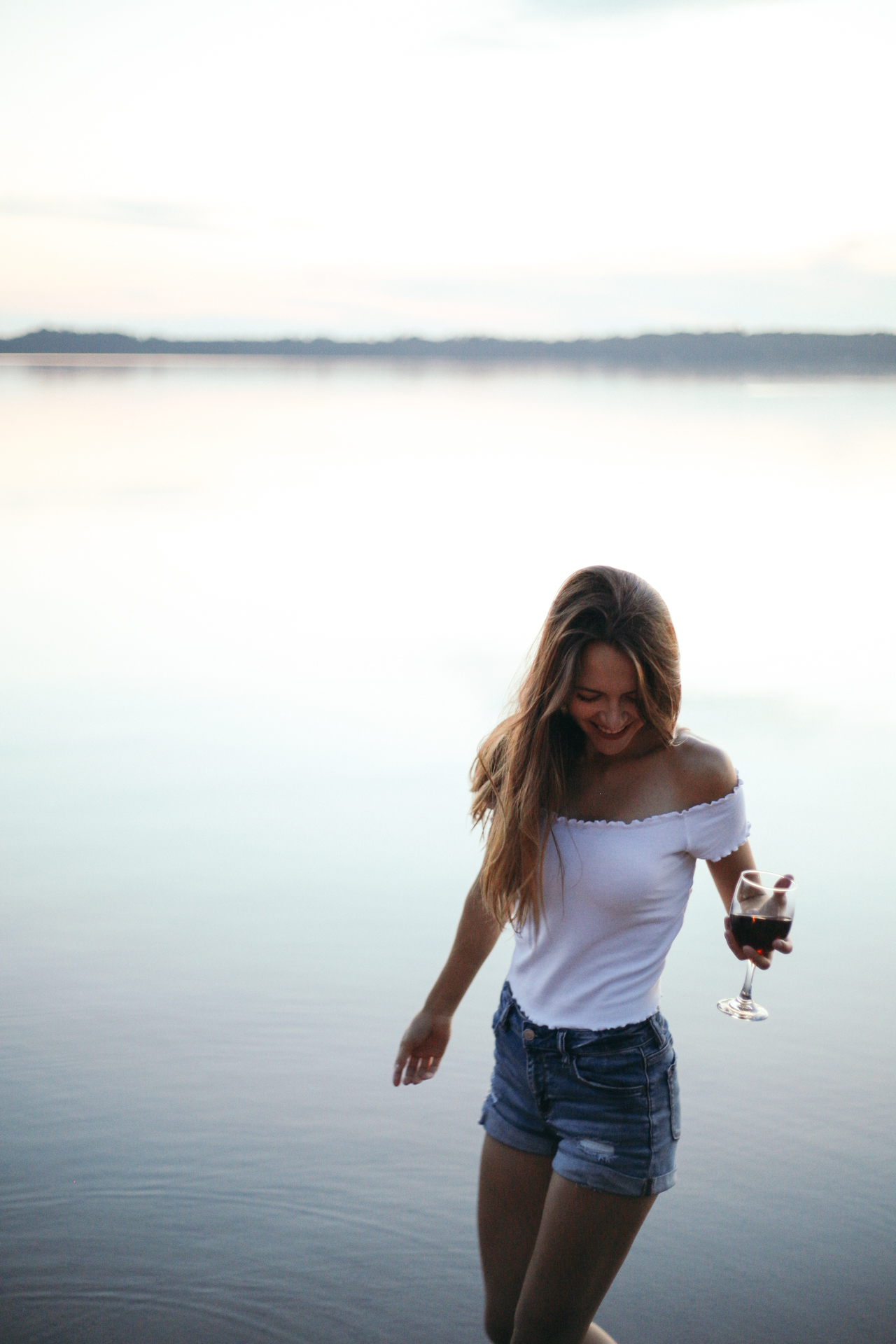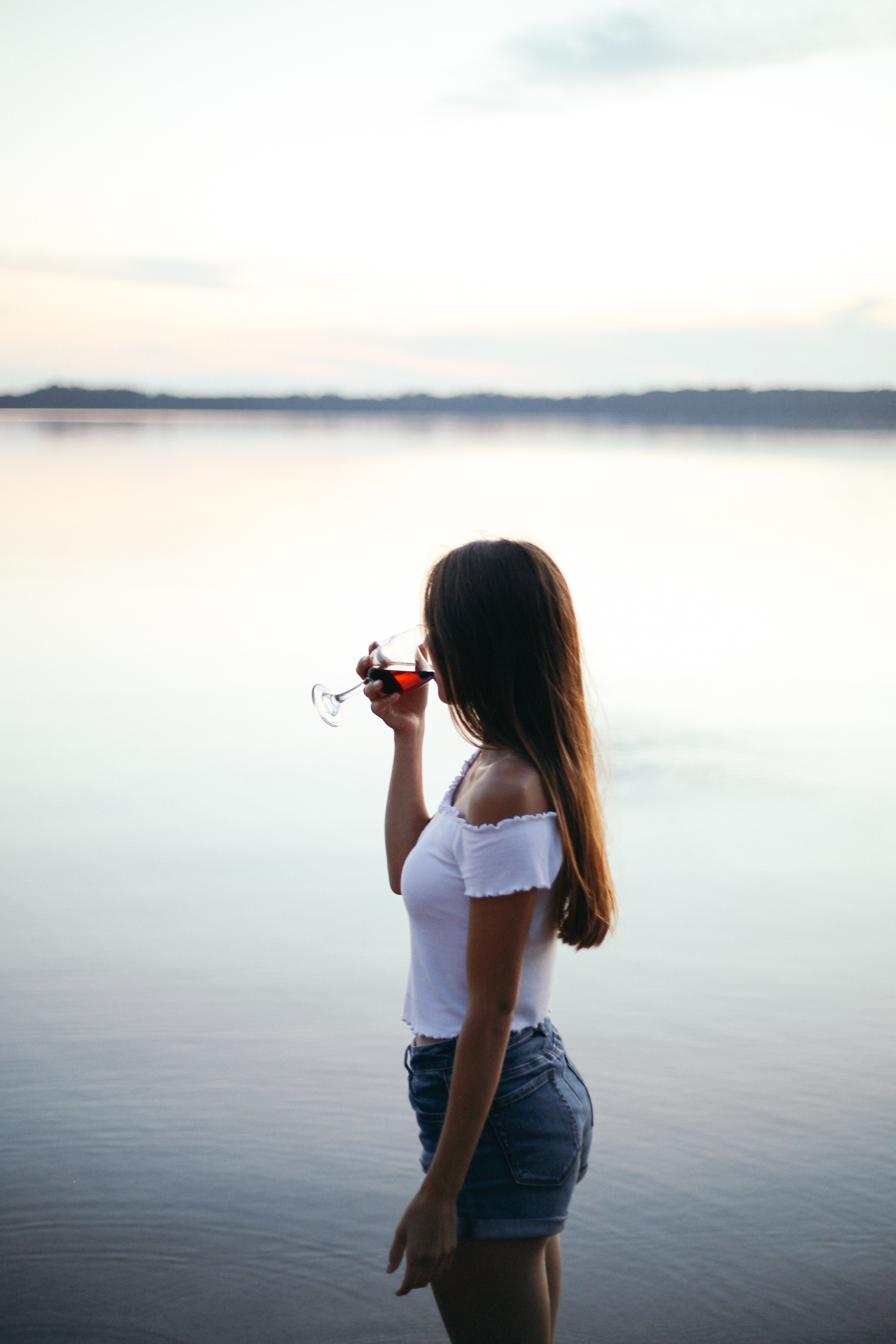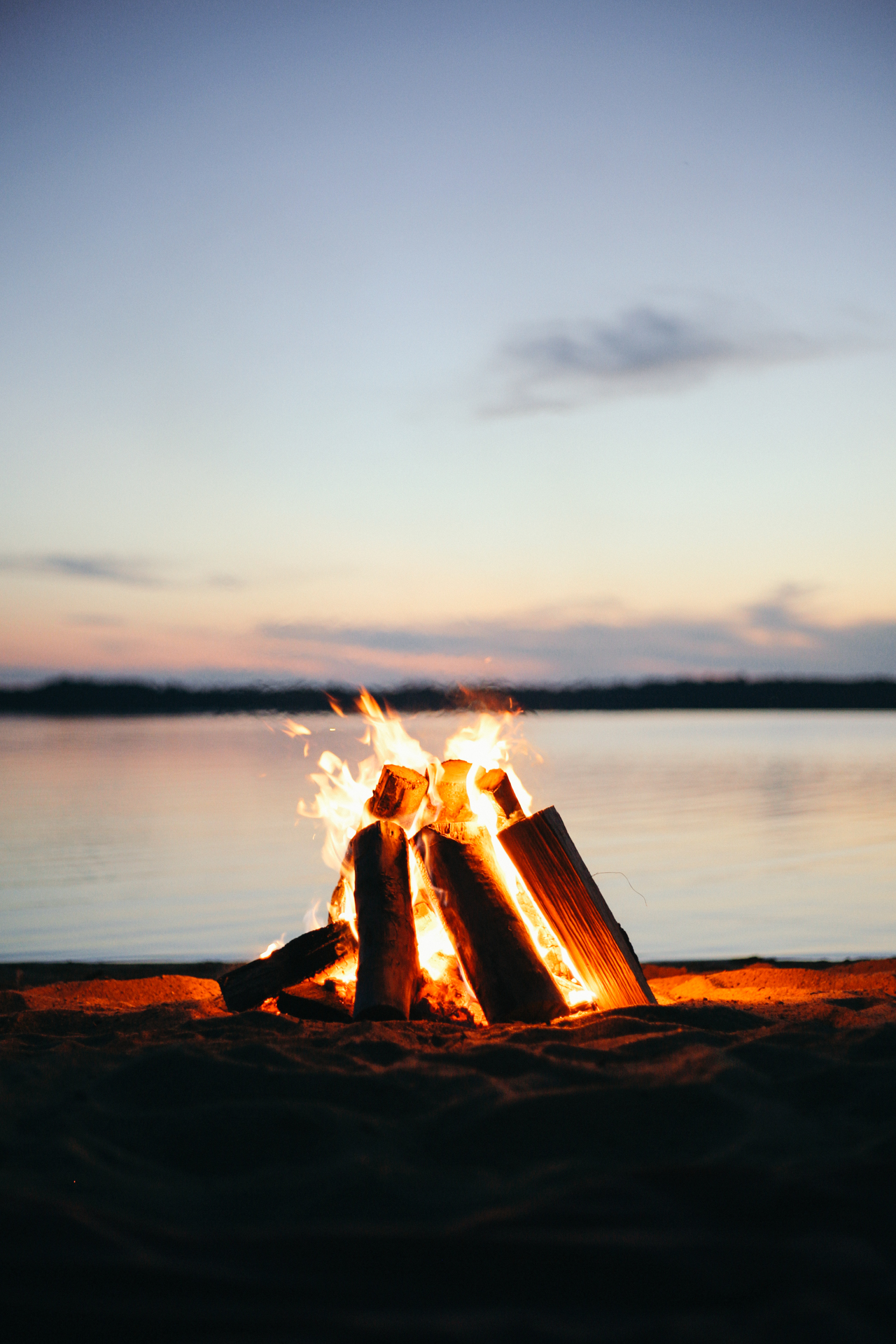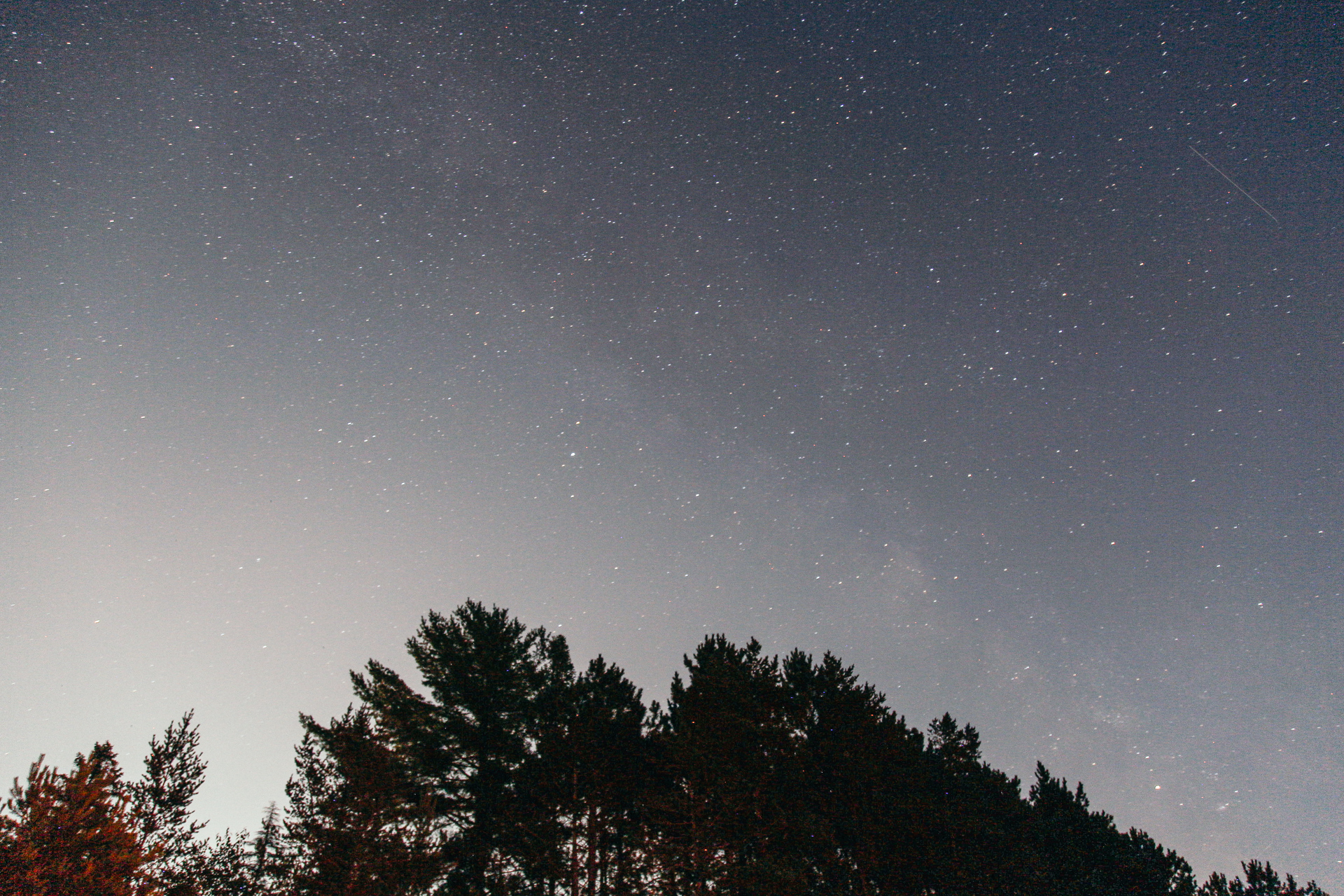 I love that this date is becoming a bit of a tradition for us and I can't wait to come back again!