Let's not forget the tent this time.
Our first camping trip of 2018 is officially booked! This year, I want to be extra prepared and organized instead of staring at each other in the driveway saying, "I feel like we're forgetting something."
Preparing for a camping trip can be a lot of work – trying to remember every little detail is often overwhelming. So this year, I thought I'd turn to the experts: the Camping King and Queen, also referred to as, dad and mom. They've been camping their entire lives so they have things down to a tee.
My mom created this awesome master camping list outlining every possible thing you would need. So today, I'm sharing that list with you!
~ Kristen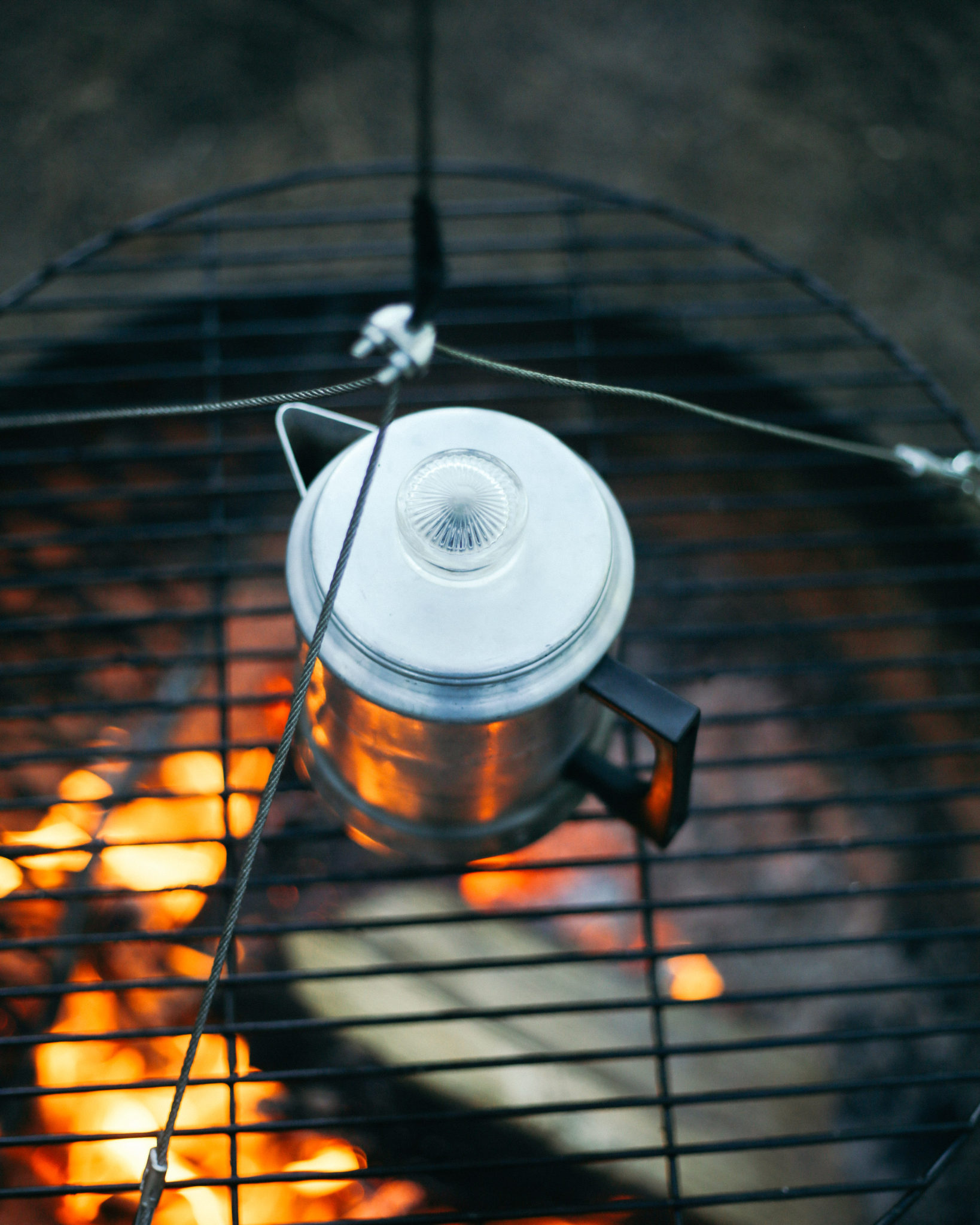 I created a printable PDF of the entire list! That way, you can easily print it out before your next camping trip and start checking things off!
Essentials
Tent – Poles – Stakes
Tarp for underneath tent
Sleeping Bags
Mattress Pads or Blow-Up Bed + Blower
Pillows
Camp Stove + Gas
Charcoal
Matches
Lantern
Flashlight/Headlamp
Bug Spray
Saw
Garbage bags
Folding Lawn Chairs
Firewood/Kindling
Backpack/Daypack
Kitchen
Cooler with ice
Vinyl tablecloth for picnic table
Plates/bowls/cups
Silverware (knives/forks/spoons)
Large knife
Pots & pans
Water bottles
Water jugs
Cutting board
(2) buckets or bins or washing dishes
Hand towels
Dishrag or sponge
Dish soap
Potholders
Tongs
Tupperware (various sizes)
Can opener
Spatula
Tin foil
Paper towel
Coffee pot
Strainer
Twist ties
Toiletries
Baby wipes
Hand sanitizer
Hand Soap
Shampoo/conditioner
Body wash/bar soap
Hand lotion
Chapstick
Toothbrush/toothpaste/floss
Contact case/solution/contacts
Eyeglasses
Razor
Makeup
Comb/brush
Asprin/ibuprofen/Aleve
Sunscreen
Fingernail clippers/tweezers
Deodorant
Clothing
Rain gear
Umbrella
Sandals/Flip flops
Hiking boots + hiking socks
Running shoes + socks
Swimsuit
Sundress
Underwear/bras
T-shirts/tank tops
Long sleeve shirt
Jacket/warm top
Jeans
Lounge pants
Shorts
Pajamas
Personal Items + Fun
Permits – Park Stickers – Reservation Notes
Wallet – Purse – IDs
Cell phones + chargers
Camera
Binoculars
Sunglasses
Frisbee/baseball gloves + ball/football
Beach bag
Beach chairs
Additional Items
Rope or Clothesline + clothespins (tie between two trees for hanging wet towels/clothes/etc.)
Little rug for outside tent door
Wisk broom
Screened tent for picnic area
Extra batteries
Duct tape
Swiss army knife
Toilet paper/kleenex
First-aid kit
Beach towels
Books/crossword puzzles
Journal
Pen/pencil
Playing cards