My family has been making this mediterranean-style, fresh salsa recipe for years. Besides the fact that it's delicious, I love this recipe because 1) it's insanely easy to make and 2) it's so good for you! Basically, it's chopping up a handful of vegetables, mixing in olive oil and vinegar, and adding salt and pepper to taste. Pair it with tortilla chips and there you have it!
Even though I usually make this for an appetizer, I've actually had it as my dinner before. It's surprisingly filling!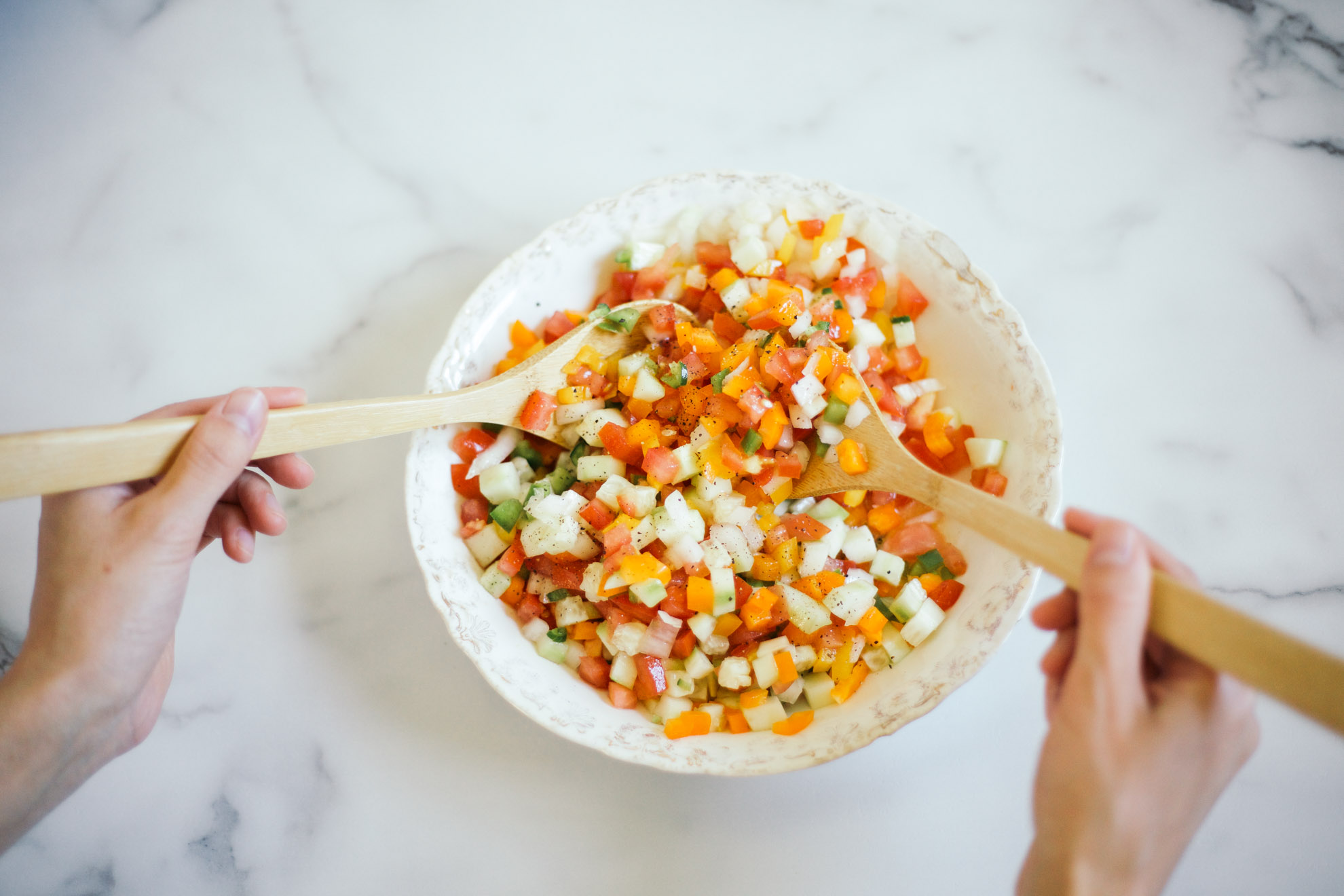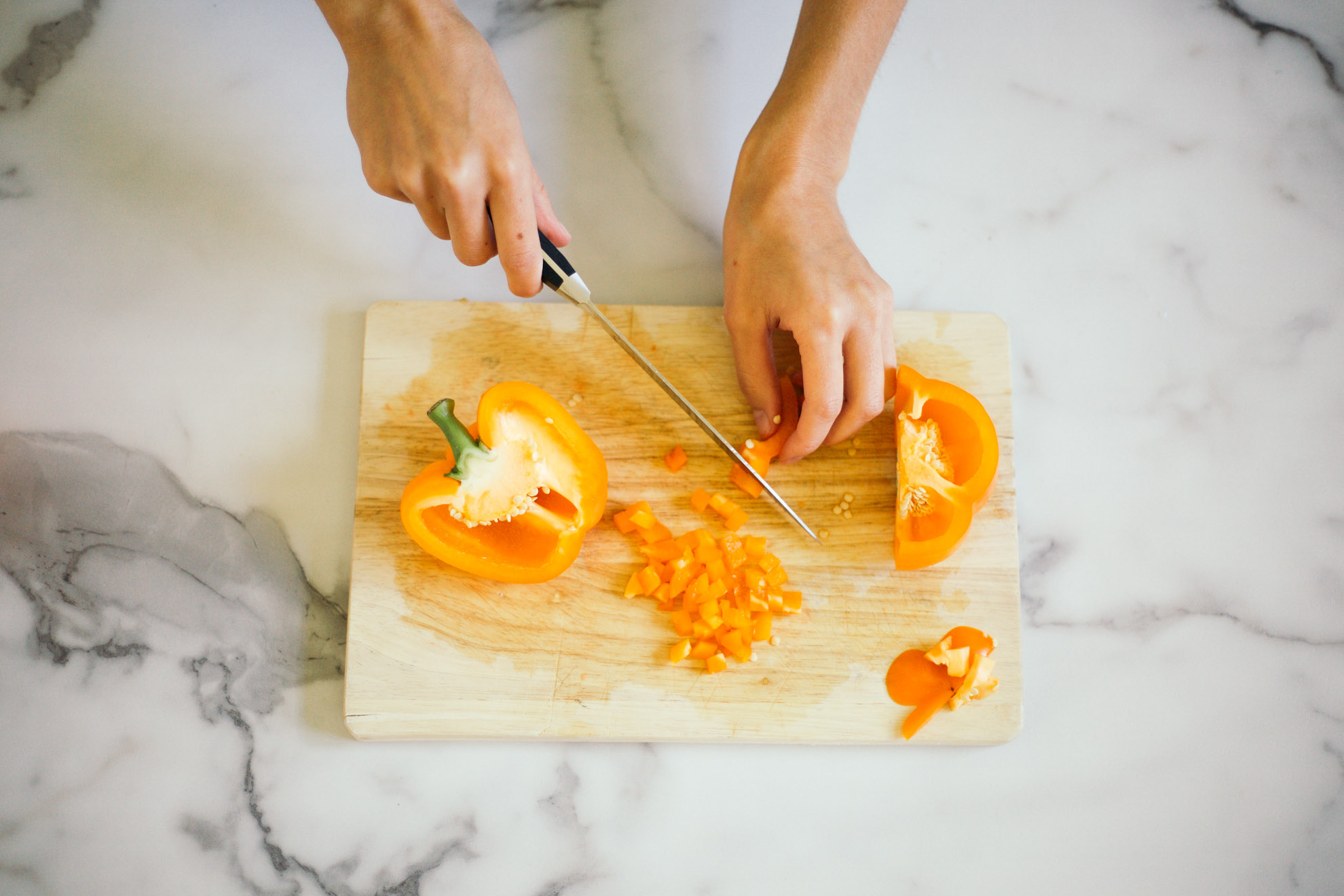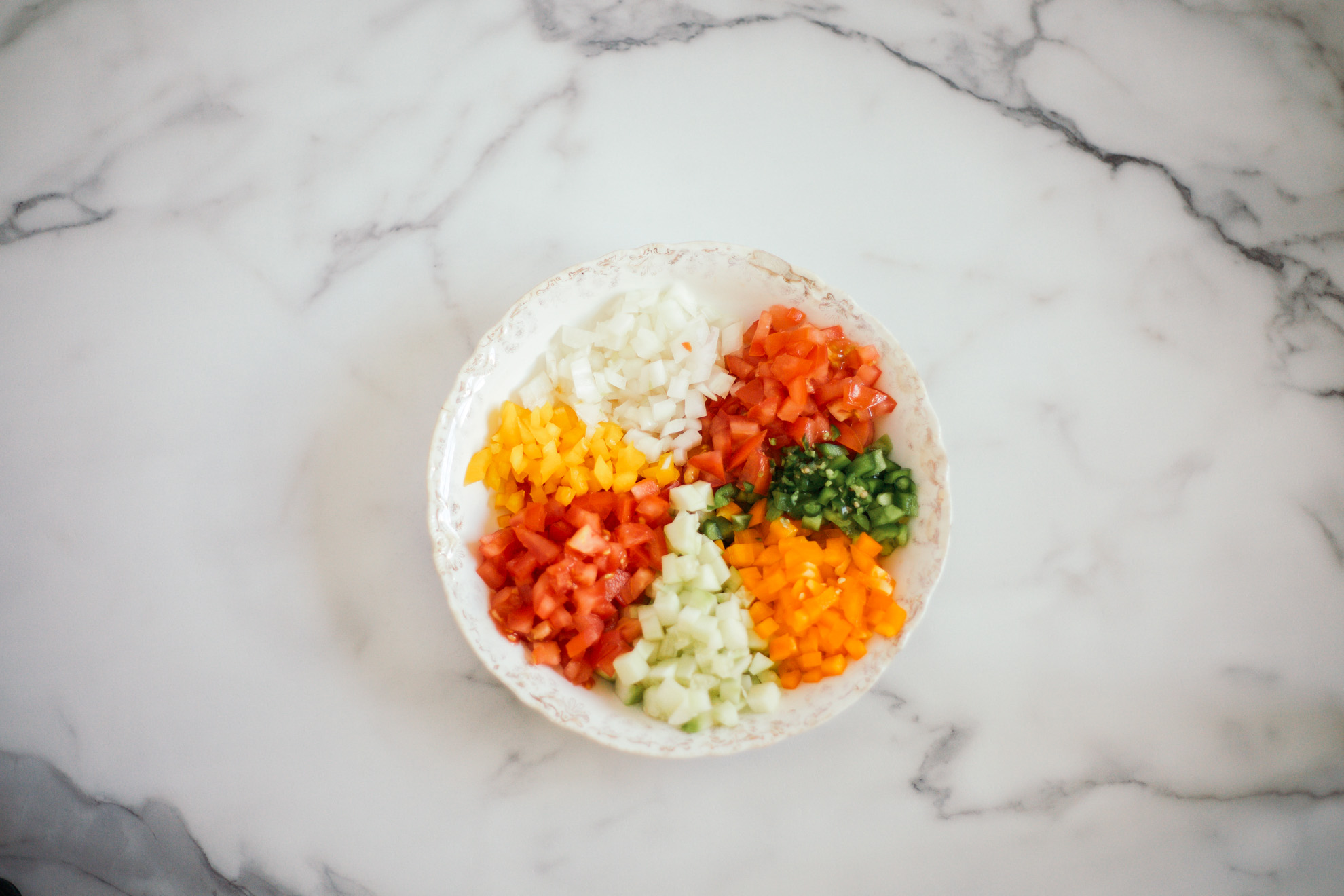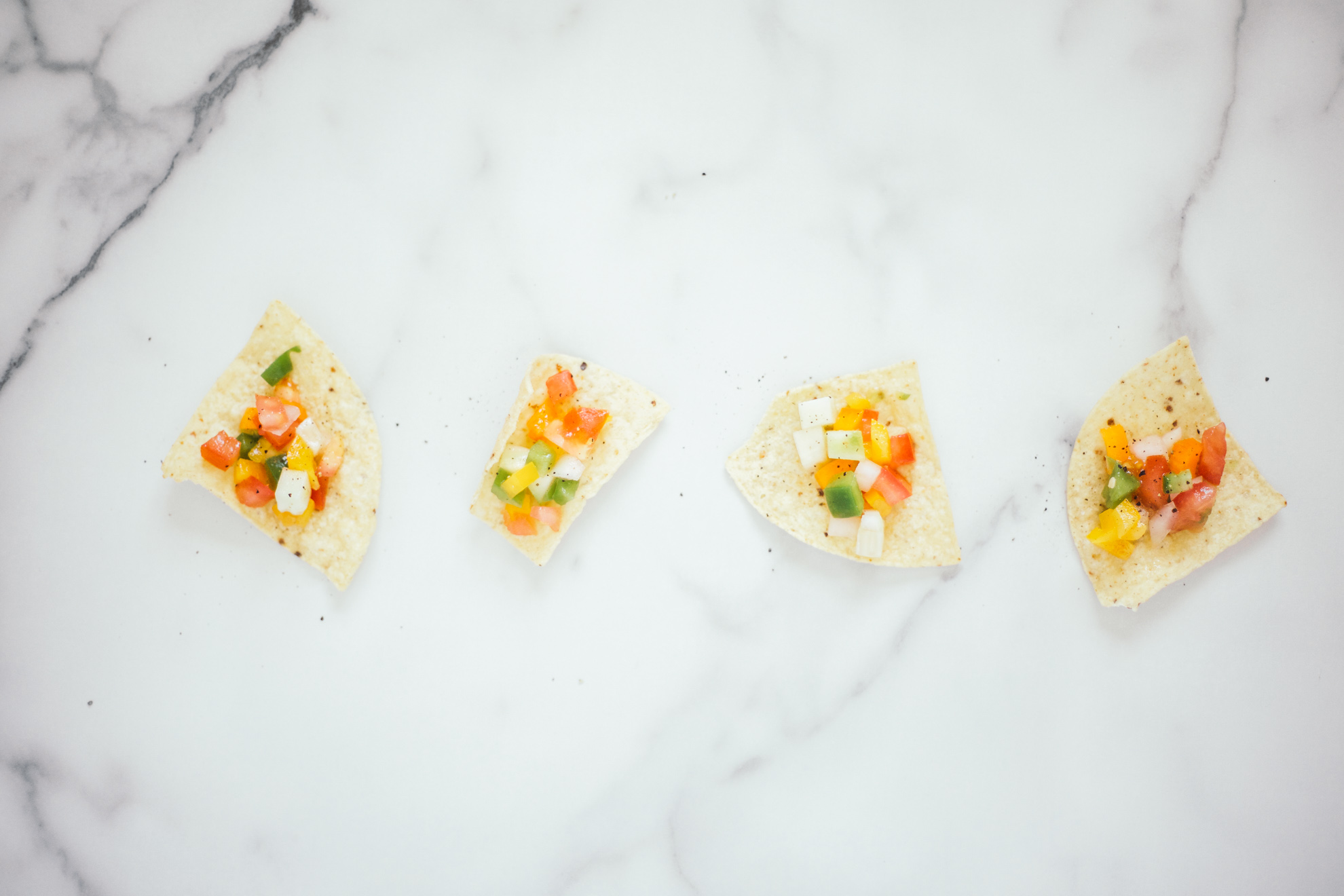 .
Ingredients:
Tomato
Cucumber (peeled)
Onion
Bell Peppers
Olive Oil & Vinegar
Salt & Pepper
Extra: Serrano Peppers (if you like spicy food)
.
.
Directions:
There is no specific measurement for this recipe. It's entirely dependent on how much you'd like to make.
Everything should be diced.
Normally, I'll use a whole tomato, half a cucumber, half a yellow pepper, half red or orange pepper, a few thick slices of onion, and half a serrano pepper. If you can't handle spicy food, do not use serrano peppers! 
For the olive oil and vinegar, start slow. Again, this is completely subjective. I prefer more vinegar while others prefer more olive oil. There should be a thin layer of liquid at the bottom of the bowl that you can mix the vegetables in.
Season with salt and pepper and enjoy with tortilla chips!
Refrigerate leftovers. This dish can certainly be eaten the next day! Simply drain the juices and re-add them the next day.
.