My Upper Midwest Gardening Plans
Spring has arrived in northern Wisconsin! The long winter has finally given way to budding trees, chirping birds, and open water. There's nothing quite like that wonderfully-anticipated moment when you're finally able to stash away your winter coat and walk outside in a t-shirt. Now that the snow has melted and the ground is starting to thaw out, I'm beginning to plan out the landscaping around the house.
There are two spots that I'm focusing on this year – the front flower gardens and the raised vegetable bed in the backyard. I'm so excited to be partnering with RISE (Responsible Industry for a Sound Environment) for the second year in a row to help bring these projects to life! In this first post, I'll be sharing some of my garden plans and how I intend on transforming these spaces!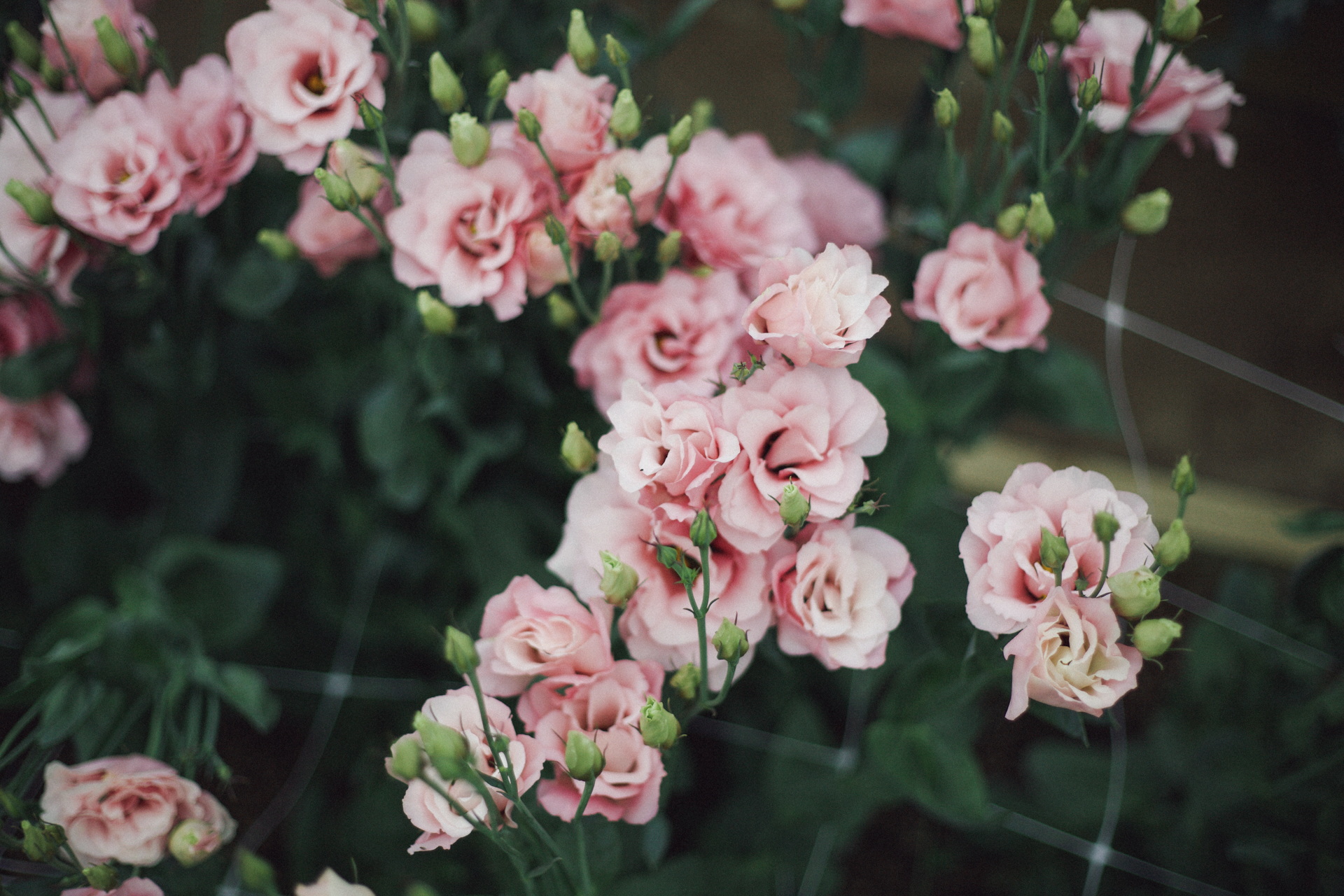 My Four Main Gardening Tasks
Cleanup
Both my flower garden and my vegetable garden are in need of a major clean up!
Fruits & veggies
I'm planning on planting an array of crops such as cucumbers, tomatoes, peppers, pumpkins, raspberries, strawberries, and more!
Flowers
The exterior could use some color so I'll be planting both annuals and perennials around the house!
The Front Flower Gardens
The front flower gardens are in dire need of some love. The landscaping in general has been neglected for the last few years so everything is very overgrown. Last year, we unfortunately didn't get around to the landscaping. I'm really looking forward to working on these areas this year though because I think it'll add a lot of beauty and charm to the exterior. There are two areas in the front of the house that I'll be working on, 1) the half-wall of the carport and 2) the garden along the house. My first step for these spaces is to clean them up! There are already some flowers and shrubs planted from the previous owner (ie. lilies and hostas) but everything is so overgrown, it just looks messy! I did a bit of weeding last fall but I didn't actually finish it. So my plan this spring is to remove all of the unwanted plants and put in some fresh dirt.
The next step is to figure out what types of flowers I want to add to each of these areas. I'm definitely more interested in low-maintenance flowers and shrubs because even though I like gardening, I also like doing other summertime activities. I'm what AND not OR would consider a "Saturday Saver" – someone who likes finding helpful tips and tricks to maintain the garden so that there's nothing holding me back when I want to go exploring! To figure out what type of gardener you are and to read helpful gardening tips, head over to AND not OR!
For the half-wall area, my plan is to plant a few more hostas and add in some begonias. This is a somewhat shady spot and both of these do well in the shade. The cool thing about this half-wall is that it also has a built-in planter so I'll be putting some annuals in it – I'm thinking either impatiens or marigolds.
For the flower garden along the house, my plan is to grow a few hydrangea bushes. It's a pretty decent sized space so I thought hydrangeas would fill it up nicely. One thing I learned while researching hydrangeas is that they change color (except for the white ones) based on the pH level of their soil. The more alkaline the soil, the pinker the flowers and the more acidic the soil, the bluer they are!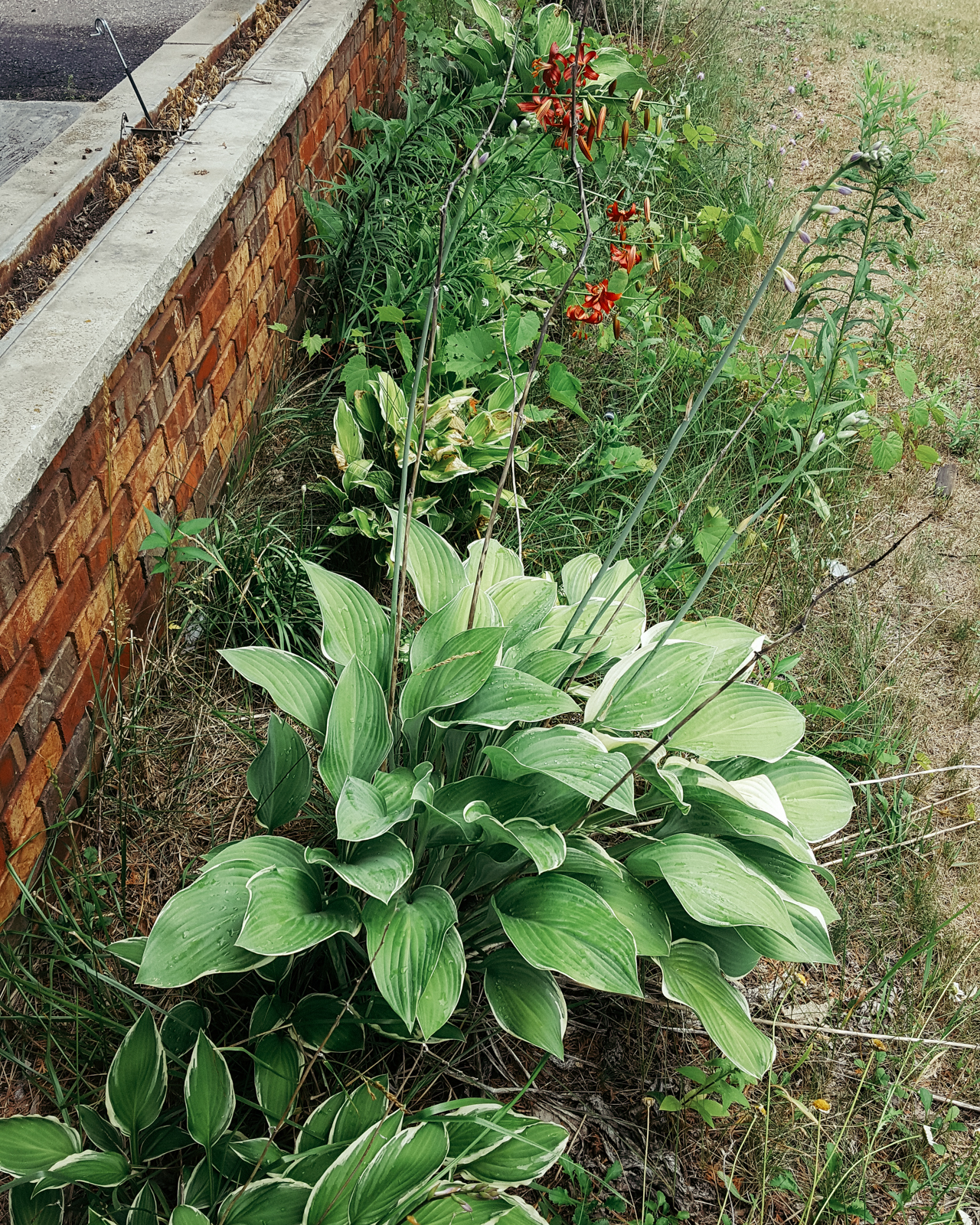 The area in front of the half wall.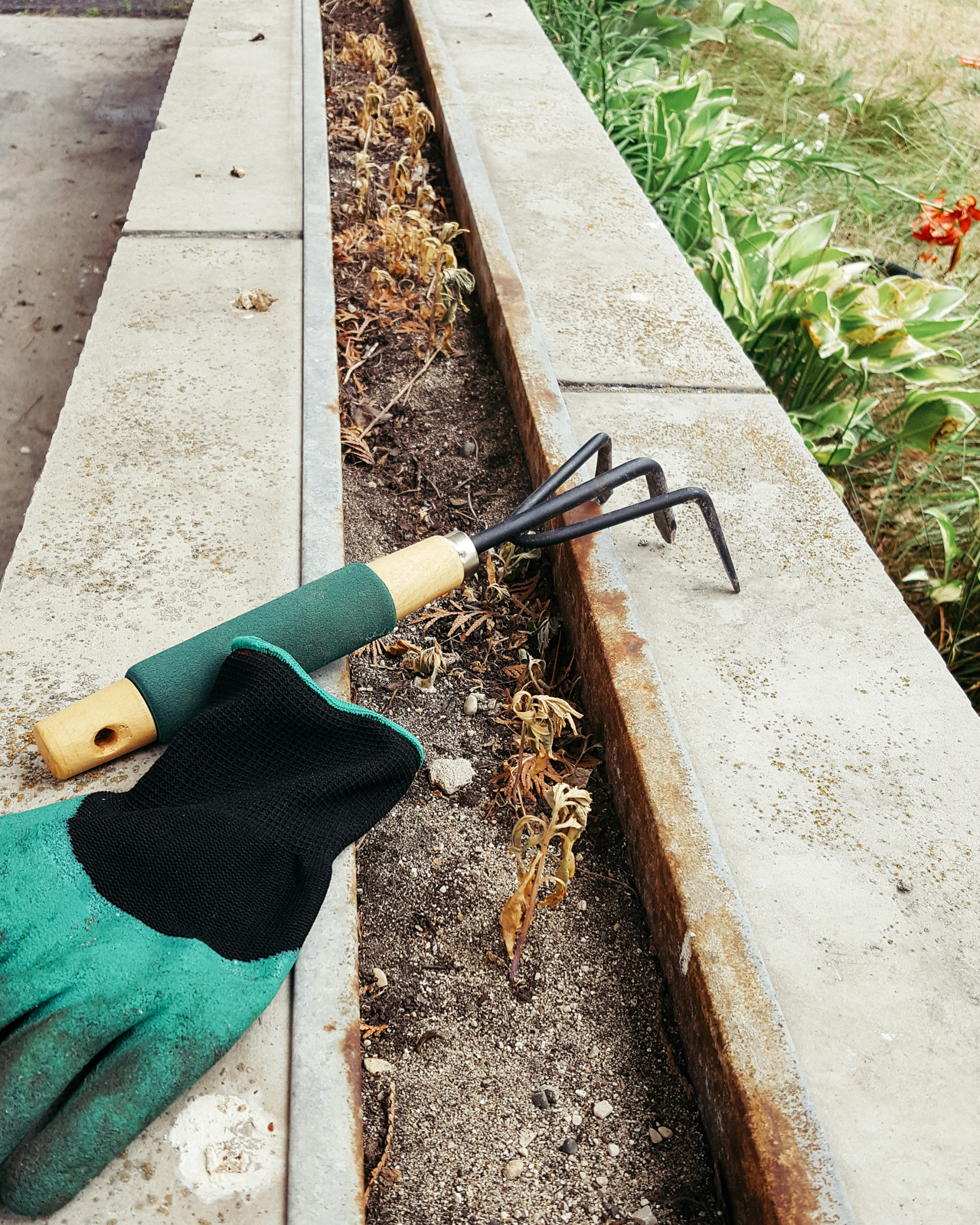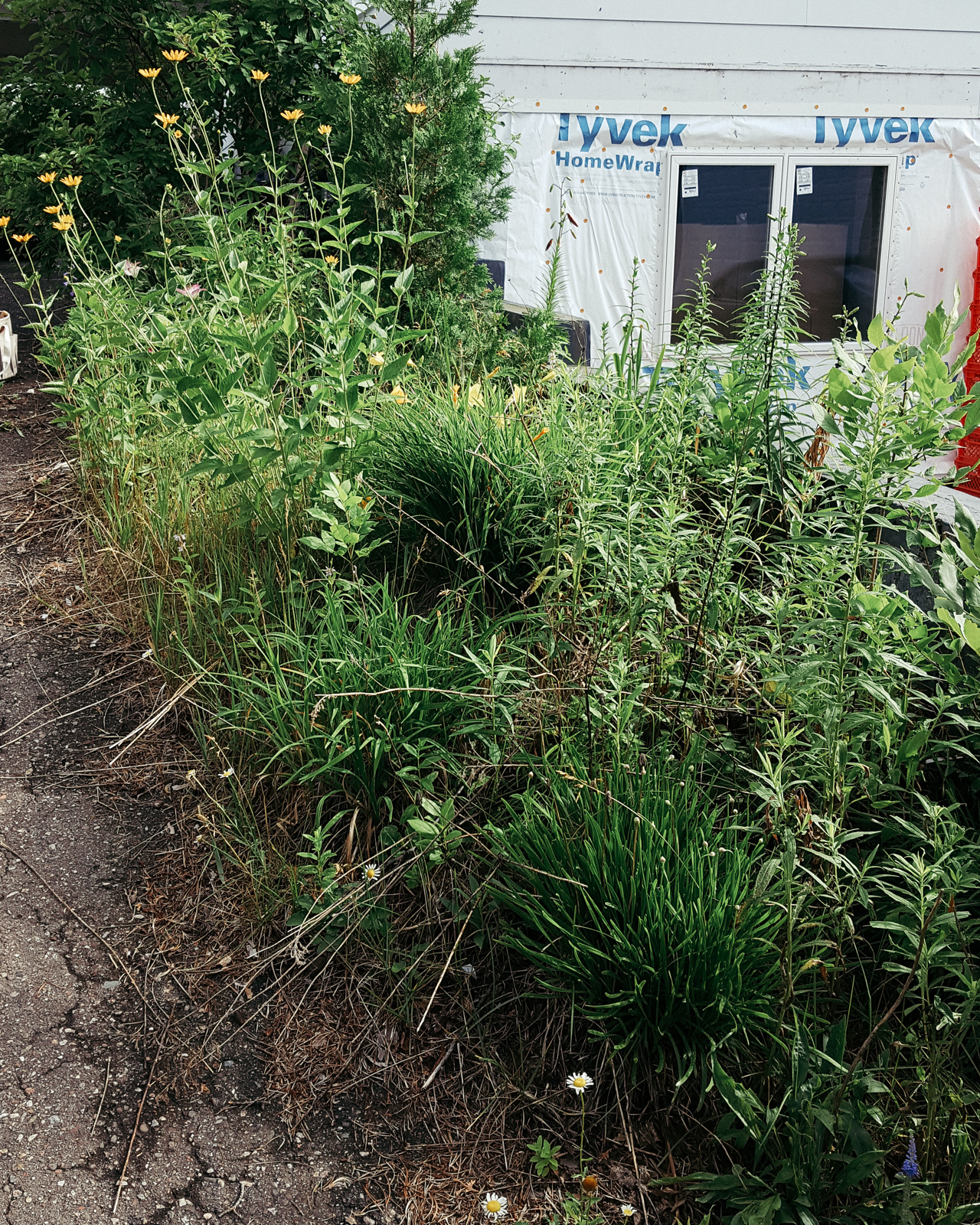 The *very* overgrown flower garden in the front of the house!
The Raised Vegetable Bed
The second area that I'll be focusing on this spring is my raised vegetable bed in the backyard. This year, I'll be planting tomatoes, jalapeño peppers, bell peppers, cucumbers, pumpkins, squash, onions, spinach, and peas. I also have a few raspberry and strawberry plants that I need to transplant so I'm currently scoping out the best spot to plant those! I'm growing a lot more than I did last year, so another one of my tasks will be expanding the raised bed to accommodate everything. I can't wait to be able to walk outside and pick some fresh fruits and vegetables! Food always seems to taste better when you grow it yourself.
Pretty soon, I'll be cleaning out the raised bed so I can plant my new seedlings! As you can see in the photos below, I have a lot of old tomato plants I need to get rid of!
Once all of my vegetables and flowers are planted, I'll need to keep a close eye on them to keep the weeds and the pests at bay. To do this, I'll be using The AND Approach by incorporating both organic and non-organic solutions.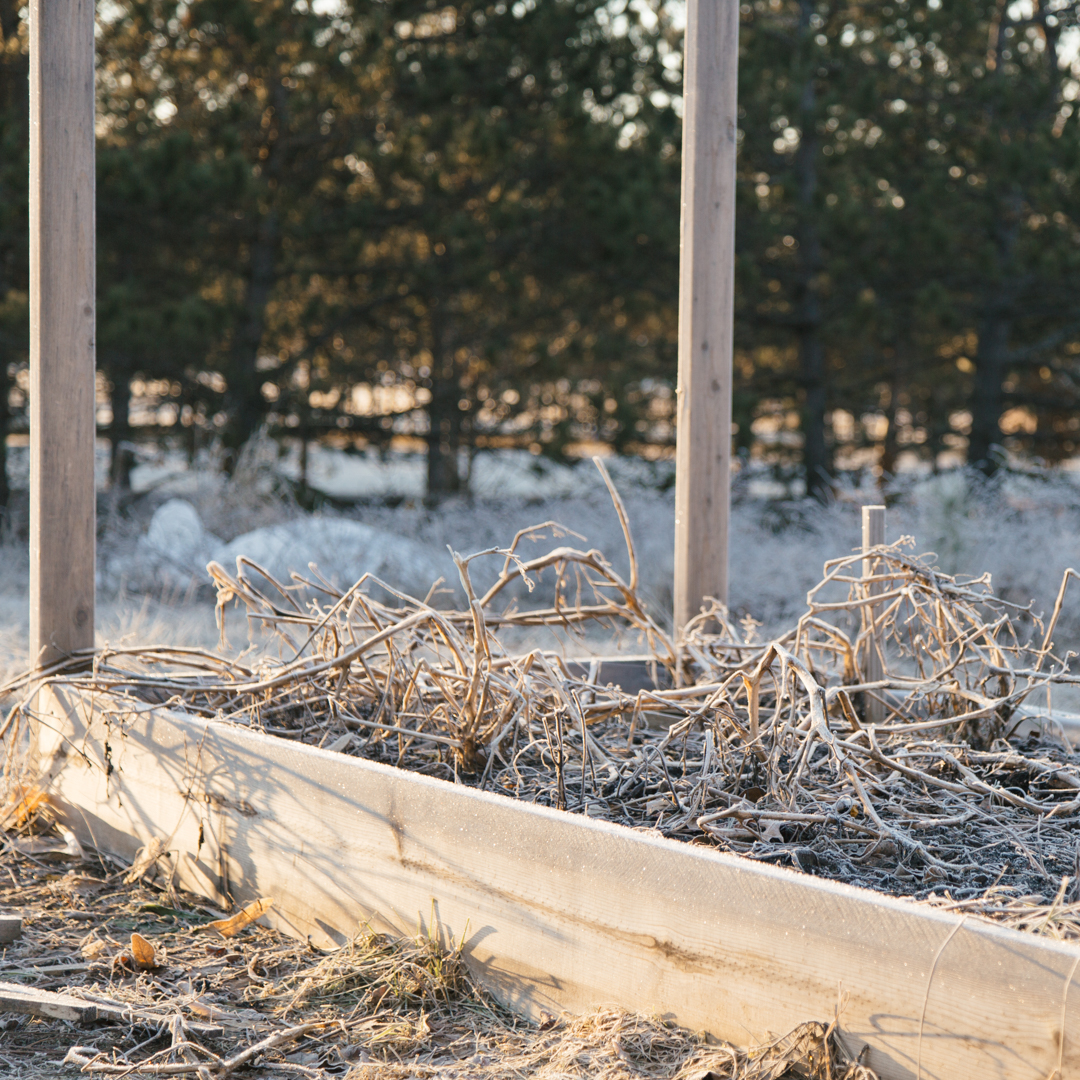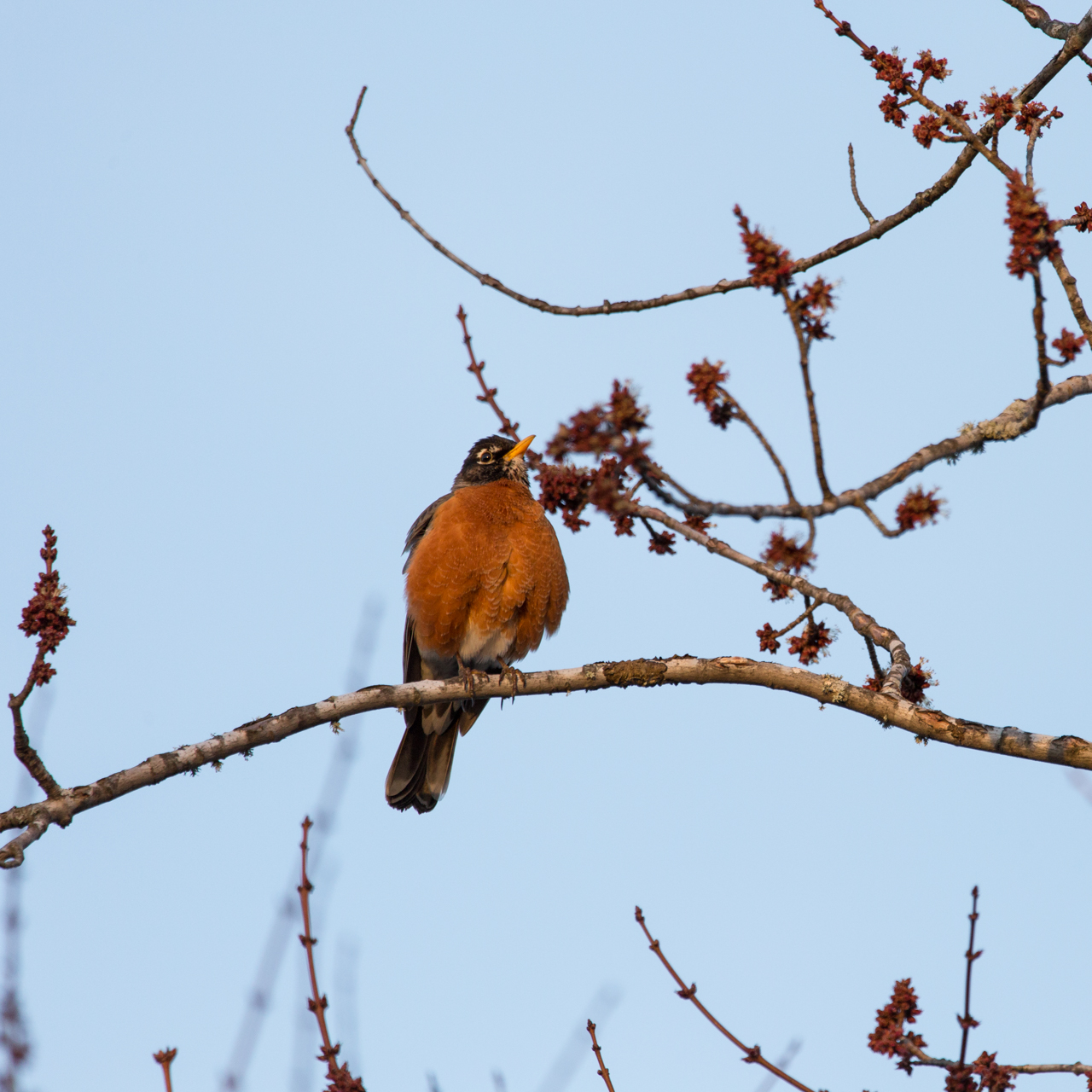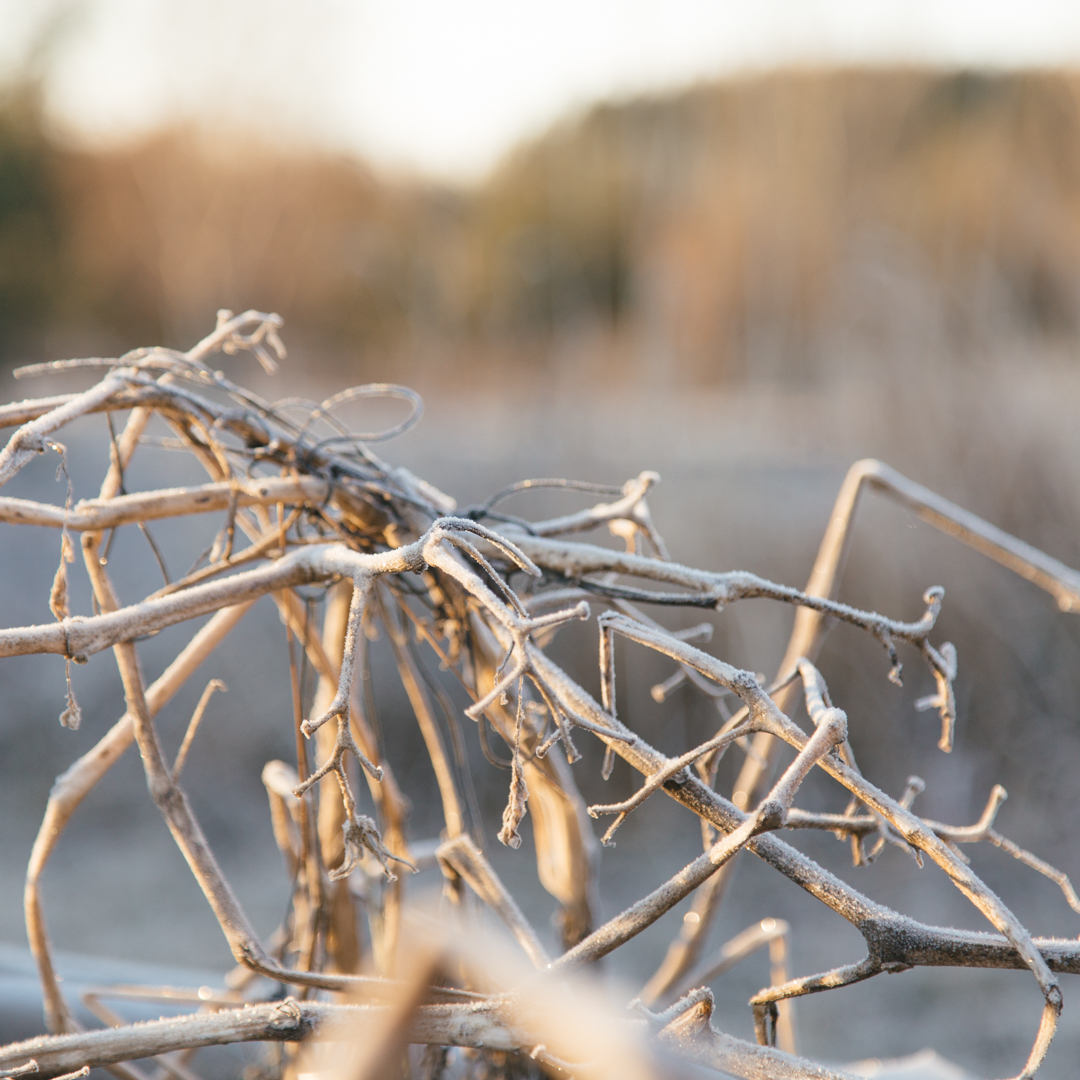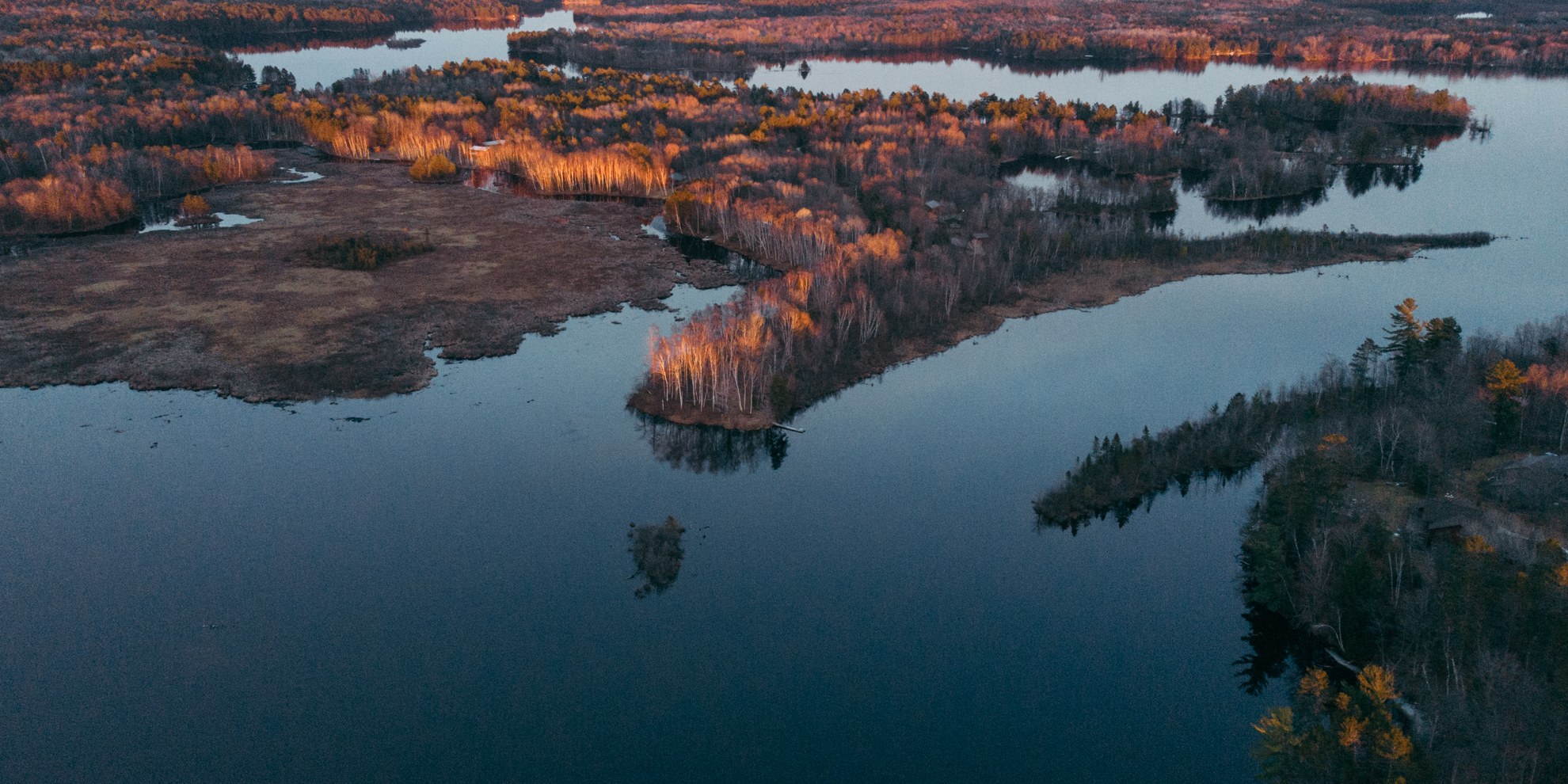 Flowers that Thrive in Zone 4
Tulips, zinnias, black-eyed susans, coneflowers, delphiniums, daffodils, hydrangeas, irises, lilacs, lilies, peonies, pansies, sunflowers. 
SEE ALL ZONE 4
FIND OUT WHAT ZONE YOU'RE IN