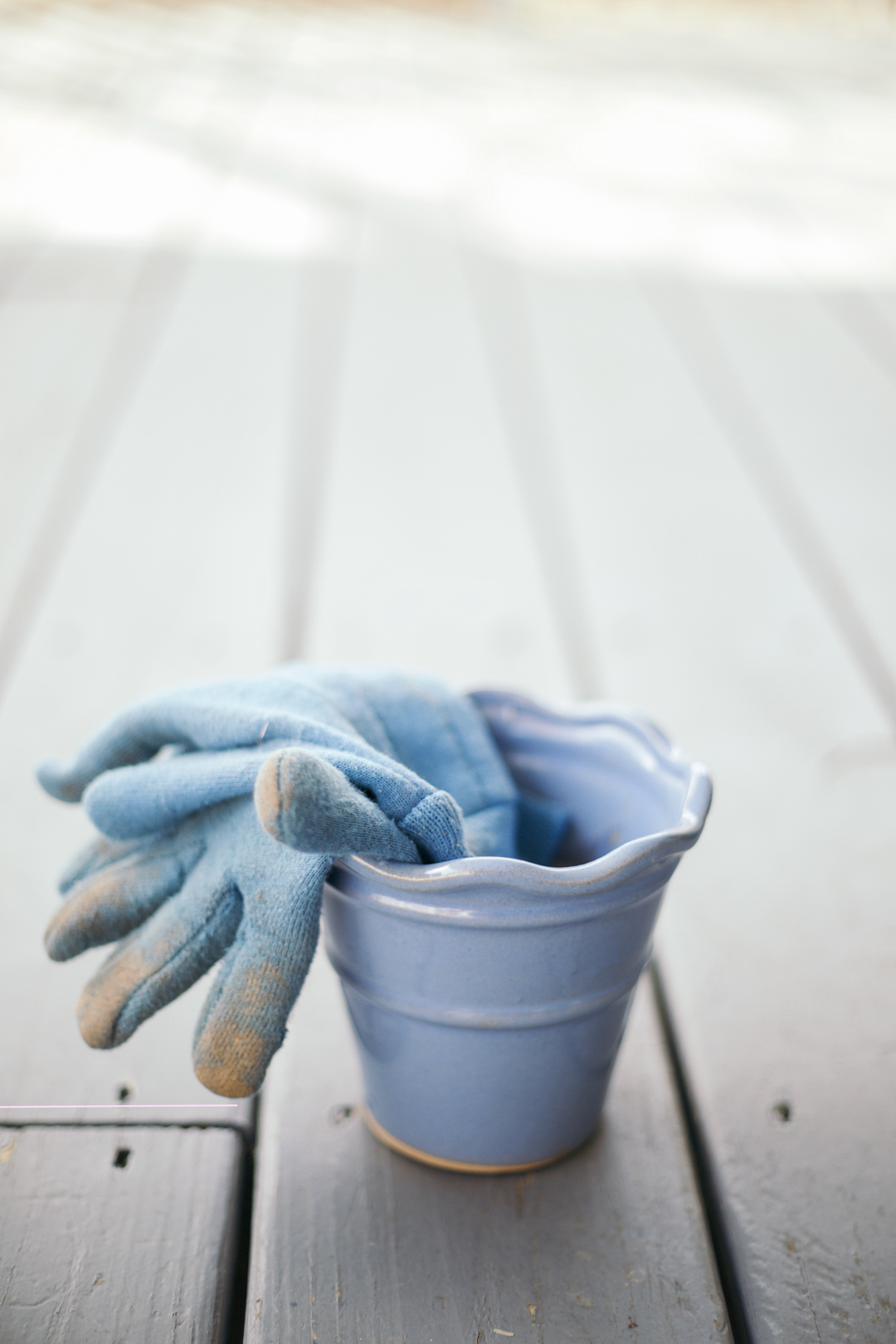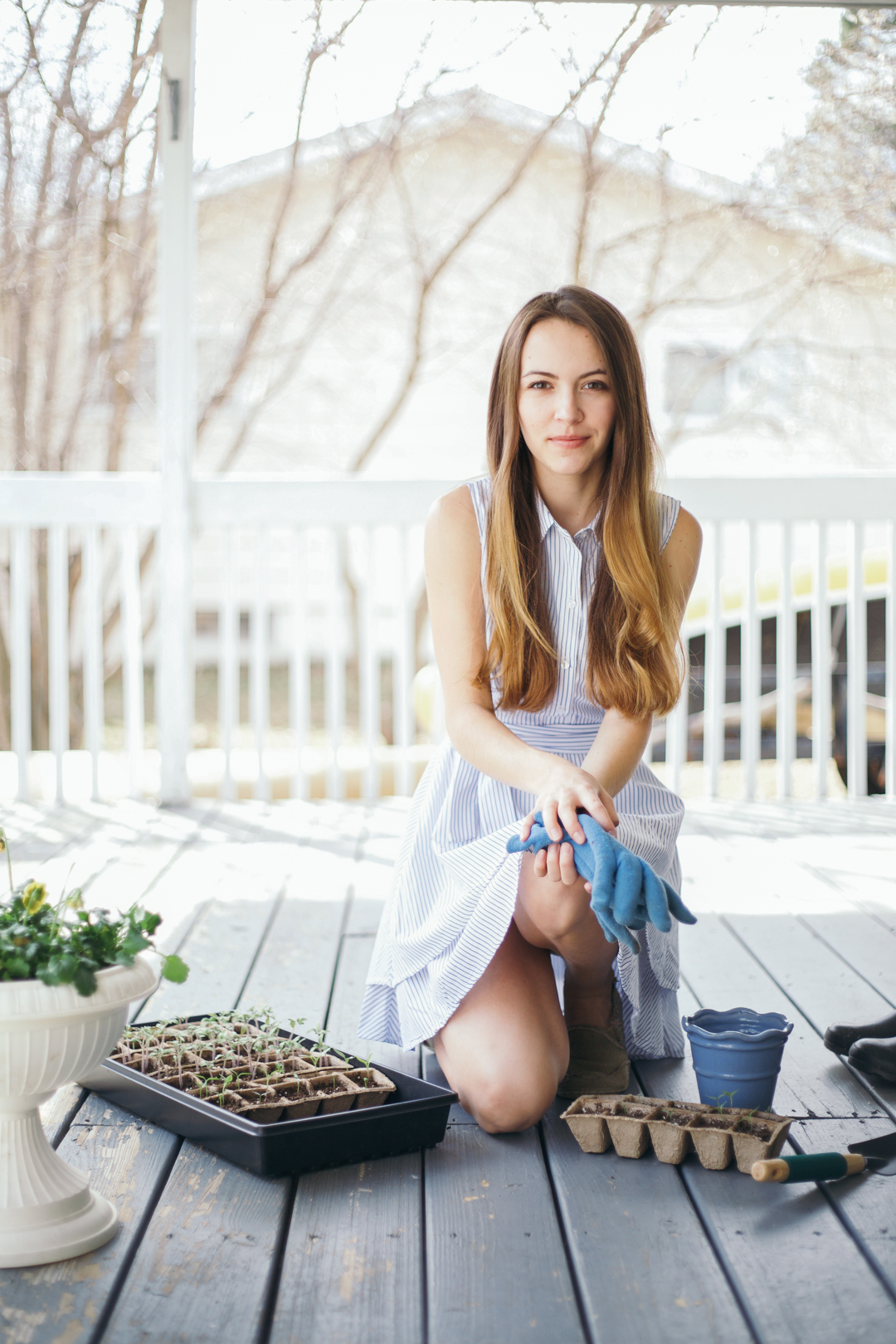 My Indoor Seedlings
Perched inside atop my windowsill sits two trays of tiny seedlings. Over the last month, I've watched them grow a couple inches tall; an exciting experience for someone who has struggled to keep simple houseplants alive. Suspended above the trays hangs a grow light which my dad kindly rigged up for me, giving my seedlings a little extra light. I have a water bottle nearby so that I'm able to gently place a few drops of water on the soil, careful not to tip the delicate plants over. I've had a lot of fun with it so far and now it's time to start thinking about the transplant process!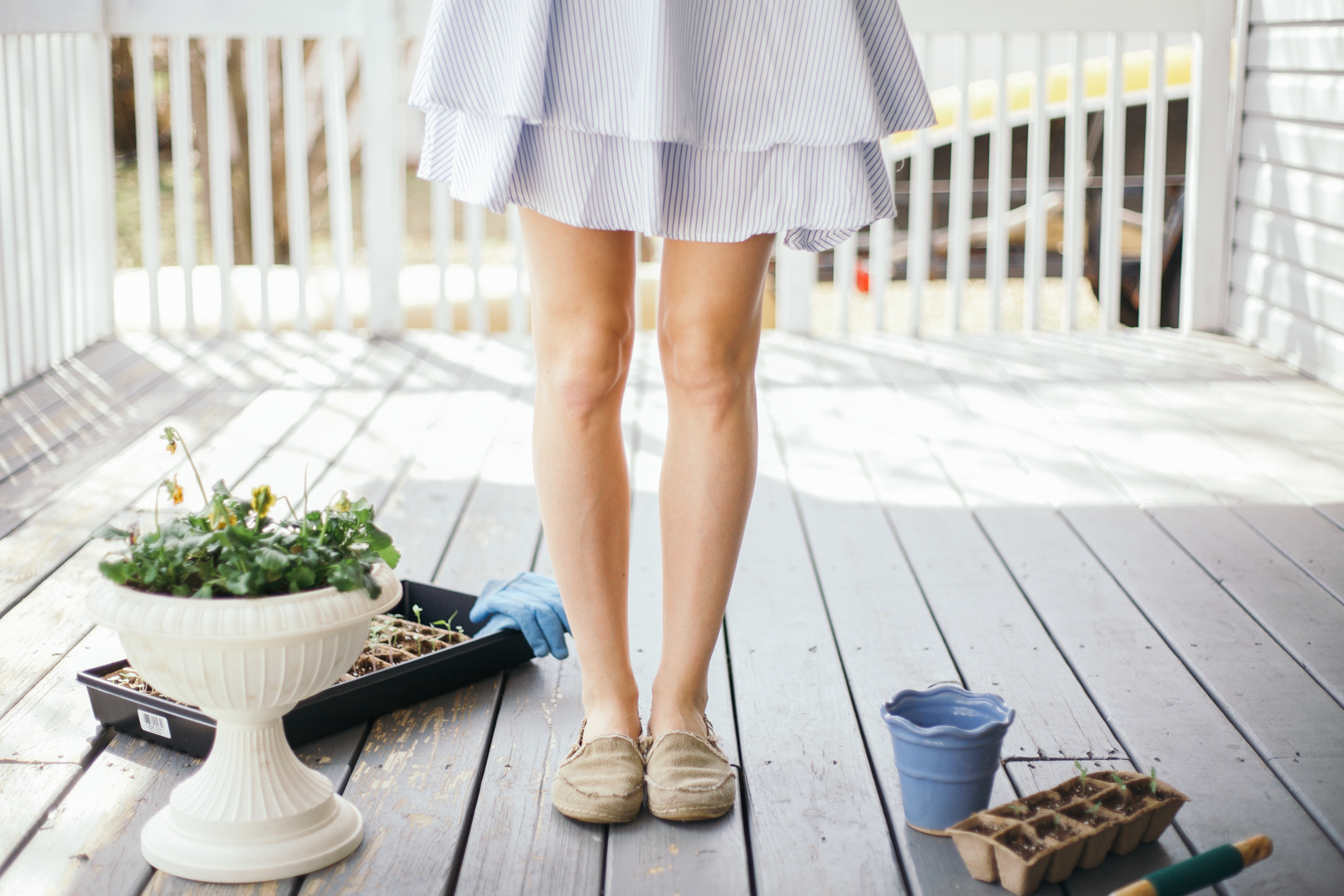 Preparing the Outdoor Garden
Just the other day, Sean and I were able to get our raised garden bed set up in the backyard. We probably won't plant anything outside until late May (once the threat of frost is gone), but until then we're pretty much all ready to go! We picked out a spot in the backyard to put the vegetable garden, making sure it was in an area with plenty of direct sunlight. We then leveled out the ground and picked up some lumber from Menards.
A couple weeks before all of this, RISE generously put me in touch with Jamie, a master gardener. One of the questions I asked her was about the size of our garden. How big should it be for first time gardeners? At what point does the size of a garden becoming overwhelming? I had no idea. I didn't want too big of a garden this year since it'll be our first one, but just big enough to plant a variety of vegetables. While she did say it was dependent on how many vegetables we wanted, she made a good point that we should be able to comfortably reach the middle of the garden. I thought that was a really great tip and one that I never would have thought of myself!
So to follow Jamie's advice, we built a 10-foot by 4-foot rectangle, where we could easily reach the center without having to step into the raised bed. We then filled it in with some black dirt and voila! We had ourselves a new garden. Now we just have to wait until it's warm enough to start planting. Jamie recommended a soil thermometer
 which would help us best determine the temperature of the soil and when we could start planting. How cool is that? I never even knew that type of tool existed!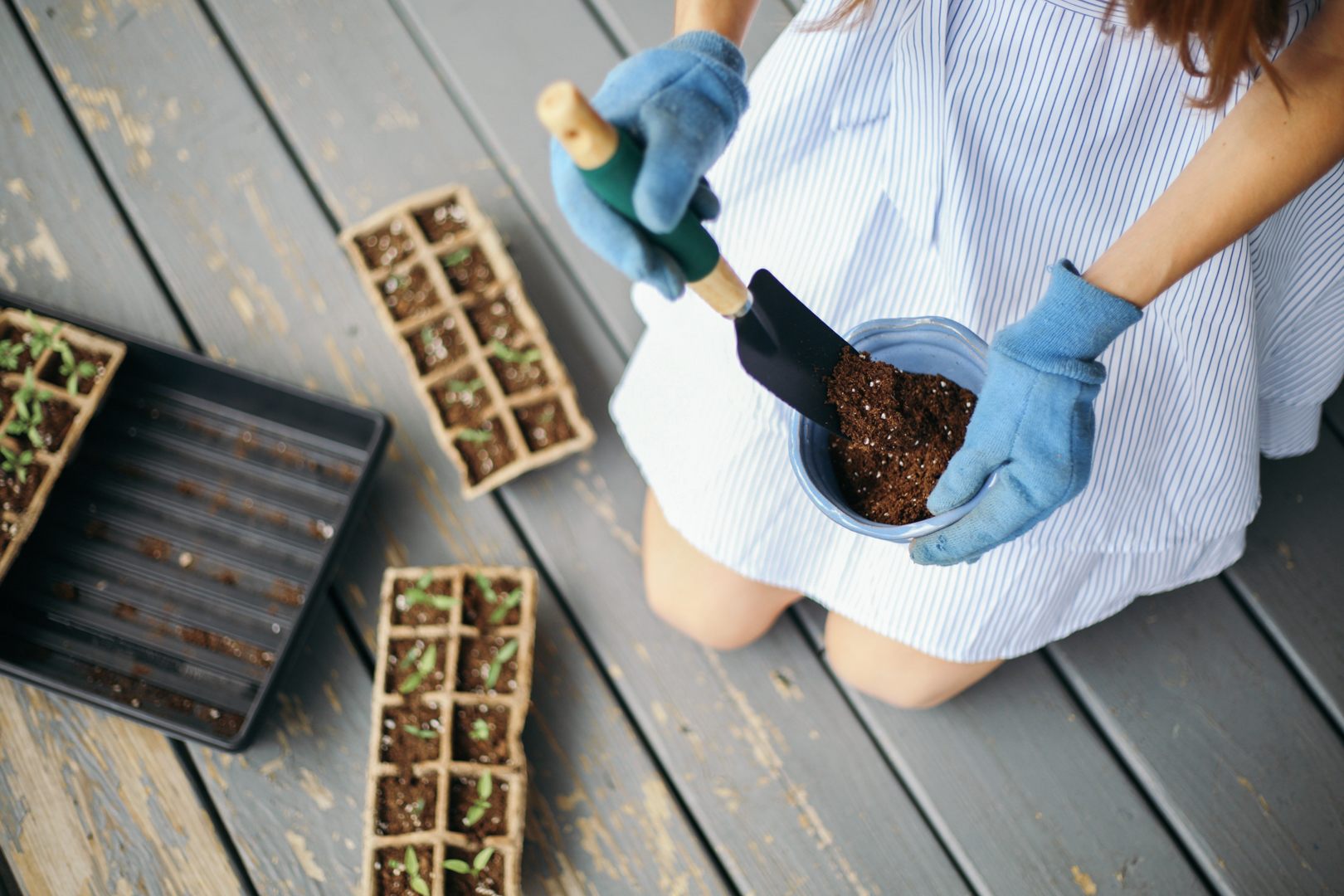 Using the AND not OR Approach
Throughout my gardening adventure, I'll be mindful about using the AND not OR approach, which is all about finding the right balance between organic and non-organic solutions. For example, oftentimes along with a garden comes a few pesky bugs. There are multiple ways to handle this by using The AND Approach:
After transplanting my vegetables, I could apply an insect control product in order to prevent common insects, making sure I follow the 

label directions

. A complementary organic solution to this problem would be handpicking them from the infested plants.
I could start by handpicking the insects and then, if it gets to be too much, I could apply a product like

insecticidal soap

to help solve the problem. 
This is the whole idea behind the AND not OR approach – you don't have to choose between organic and non-organic solutions, you can use both!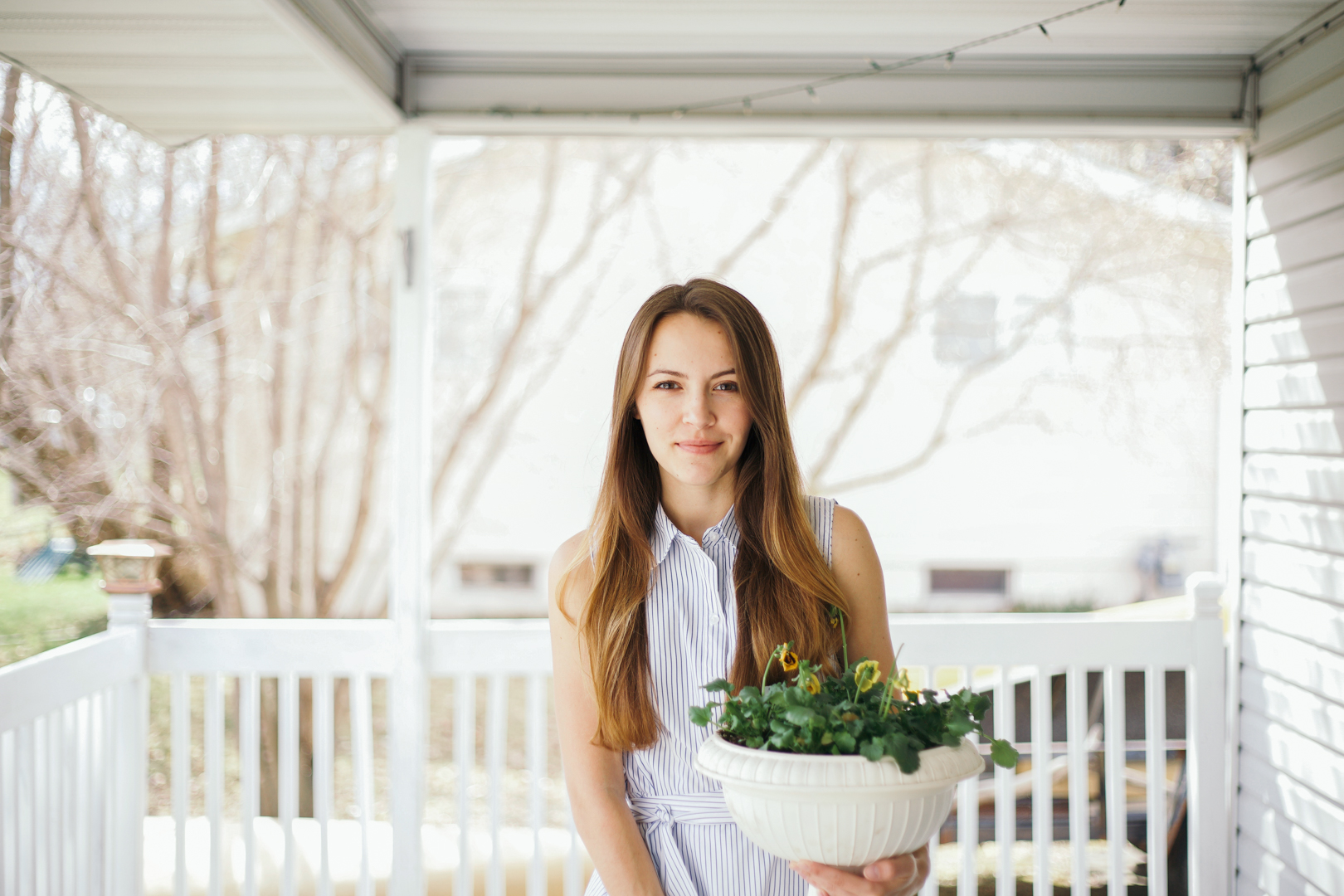 It'll be so exciting to start the transplant process and watch my garden come to life! Over the next few weeks, I'll be placing the trays of seedlings outside for a few hours at a time to begin acclimating them to the outdoors. Once the soil warms up more, I'll start transplanting them into the raised bed! In addition to the vegetable garden, I'll also be planting some flowers around the yard and alongside the house, which will brighten things up a bit. Like I said in my previous blog post, we're basically starting from scratch when it comes to landscaping so I'll be sure to keep you guys updated as we make more progress!
Do you have any garden plans this year? Comment below!