Even though we have snow up to our eyeballs over here, it's time to start planning my garden! Which means, it's time to plant some seeds indoors! Sean and I went a little overboard at Menards the other week and I now have thirteen different vegetables to plant; plus my flowers! For a rookie like myself, that's a bit daunting. But I've already planted some of them indoors which I'll then transplant outside along with the other seeds.
The seeds that I've started are: sweet bell peppers, jalapeño peppers, two types of tomatoes, onions, pansies, and zinnias.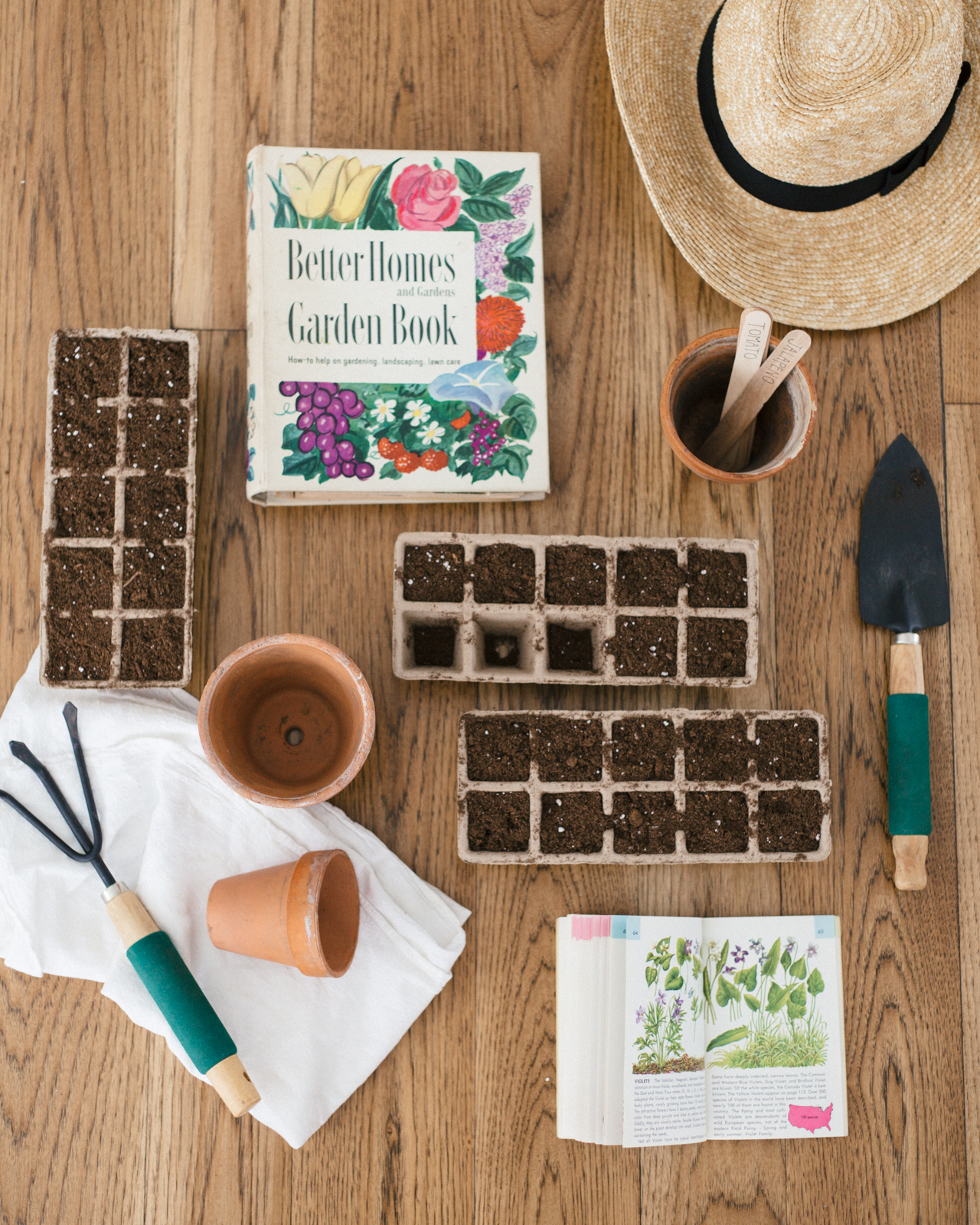 Here are the other vegetables I'll be planting in the spring:
CUCUMBERS
Last year we failed miserably at growing cucumbers. But we're giving it another shot and this time around, I'll be planting two different varieties. One is just your basic cucumber and the other is specifically for pickling.
Green Bean
Last year, we planted yellow beans but Sean and I both decided we're more green bean type of people. I can't wait to have these for dinner!
Peas
I'm not a fan of frozen or canned peas but when they're straight out of the garden… yum!
Winter Squash
This one is definitely going to be an experiment! I know nothing about squash or how best to grow it so we'll see what happens!
Spinach
We recently discovered this delicious recipe with pasta, spinach, and cherry tomatoes. Having fresh spinach from the garden will make it even better!
Pumpkins
I bought two different kinds of pumpkins: a jack-o-lantern pumpkin and a "jack be little" pumpkin. Those are the cute little orange ones people often display around the house.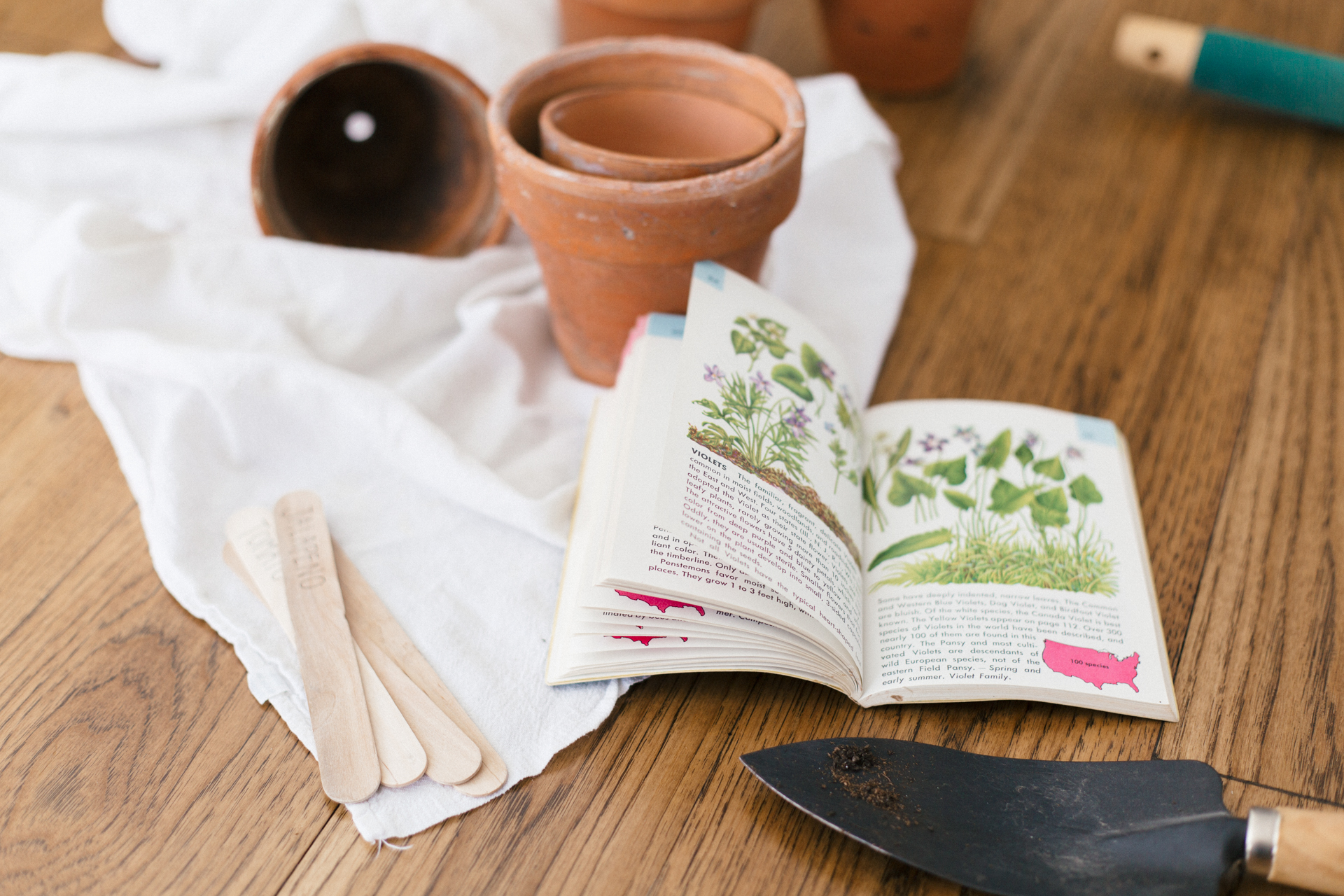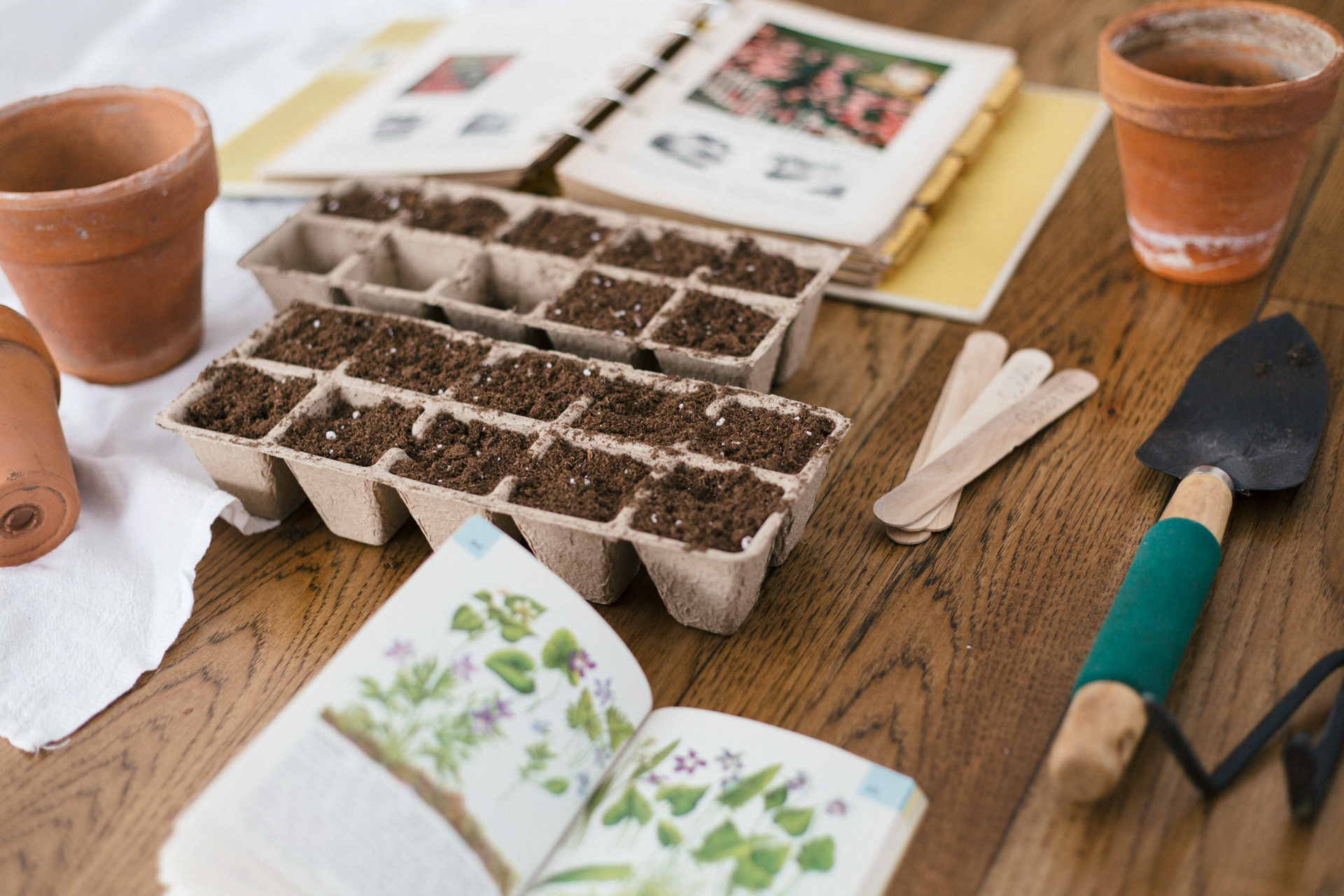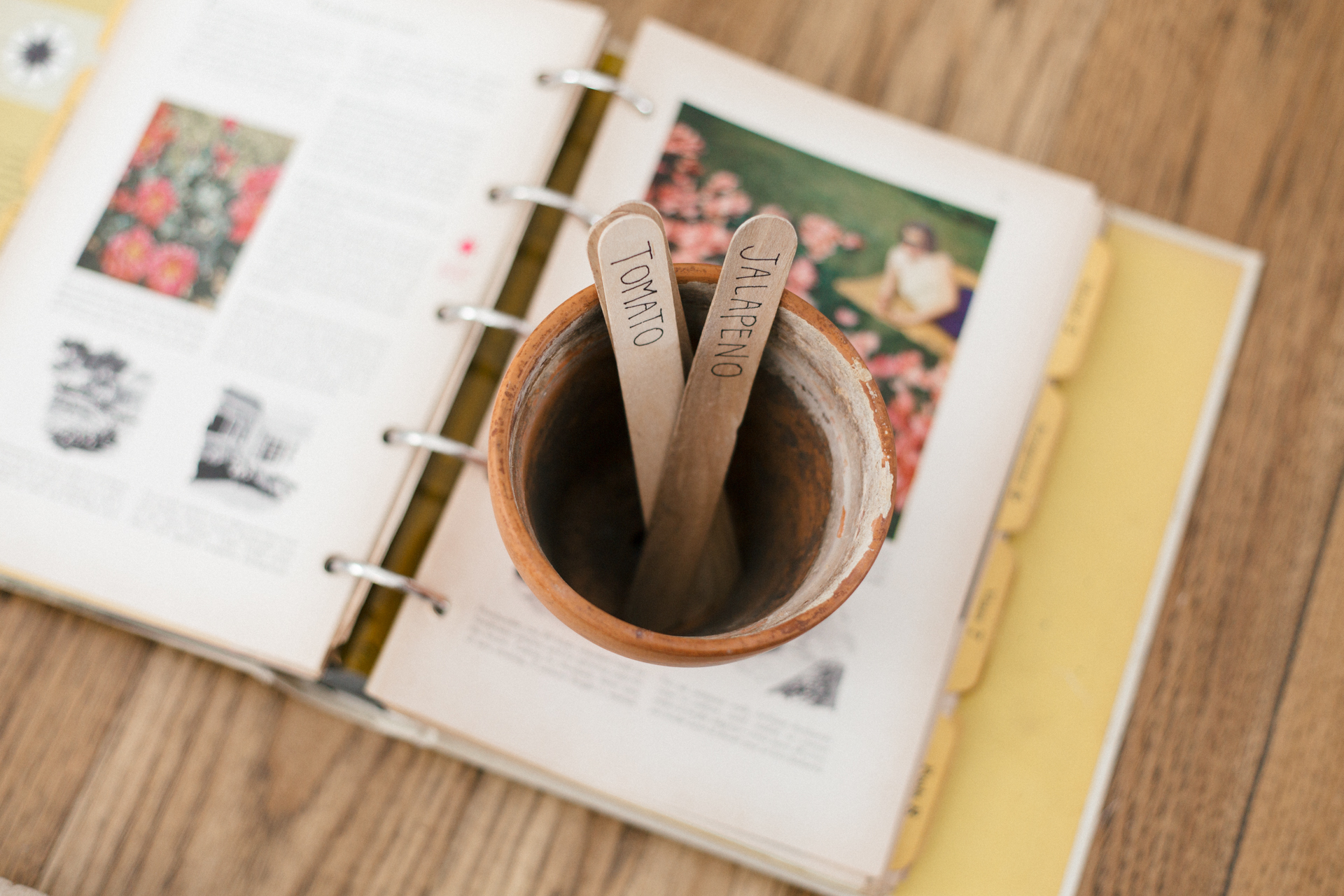 Starting Indoors
When planting the seeds, I began by putting potting soil in biodegradable peat pots. Originally, I purchased basic potting soil but after planting a whole tray of seeds, I started wondering if I should've used soil specifically for seed starting. Nervous that I had used the wrong stuff, I ran to the store and picked up some Miracle-Gro Seed Starting Potting Mix. I could immediately tell a difference between the two. The seed starting mix is really light and fluffy, whereas the potting mix is dense and heavy. So now I have two trays of seeds, each with different soil. I created my own little experiment without even trying! Haha! It'll be interesting to see if there's a difference between the two when it comes to the seedlings!
I then finished planting the rest of my seeds, making sure to label each one using these big popsicle sticks. Not labeling my seeds was one of the mistakes I made last year… once they started growing, I had no idea which plant was which! Last but not least, I watered them and placed them under a grow light.
I think the thing I love most about starting seeds inside is that it reminds me that spring is near. In just a couple of months, I'll be able to transplant them outside and into my garden. Plus, I love being able to watch them grow. I currently have the trays sitting on a buffet table in front of our living room window. Every day, I can check on them and watch their progress. It's such a simple little pleasure!
FOLLOW KRISTEN ON INSTAGRAM