Treehouse Airbnb's in the Upper Midwest
*Besides the photo of the Camp Wandawega treehouse, the rest of these are not my photos – they were taken directly from Airbnb.
"A luxury 7 room suite with 4 outdoor decks, 2 fireplaces, a 2 person Jacuzzi and a tower. Situated on a historic farm and next to a 500-acre park."
$245/night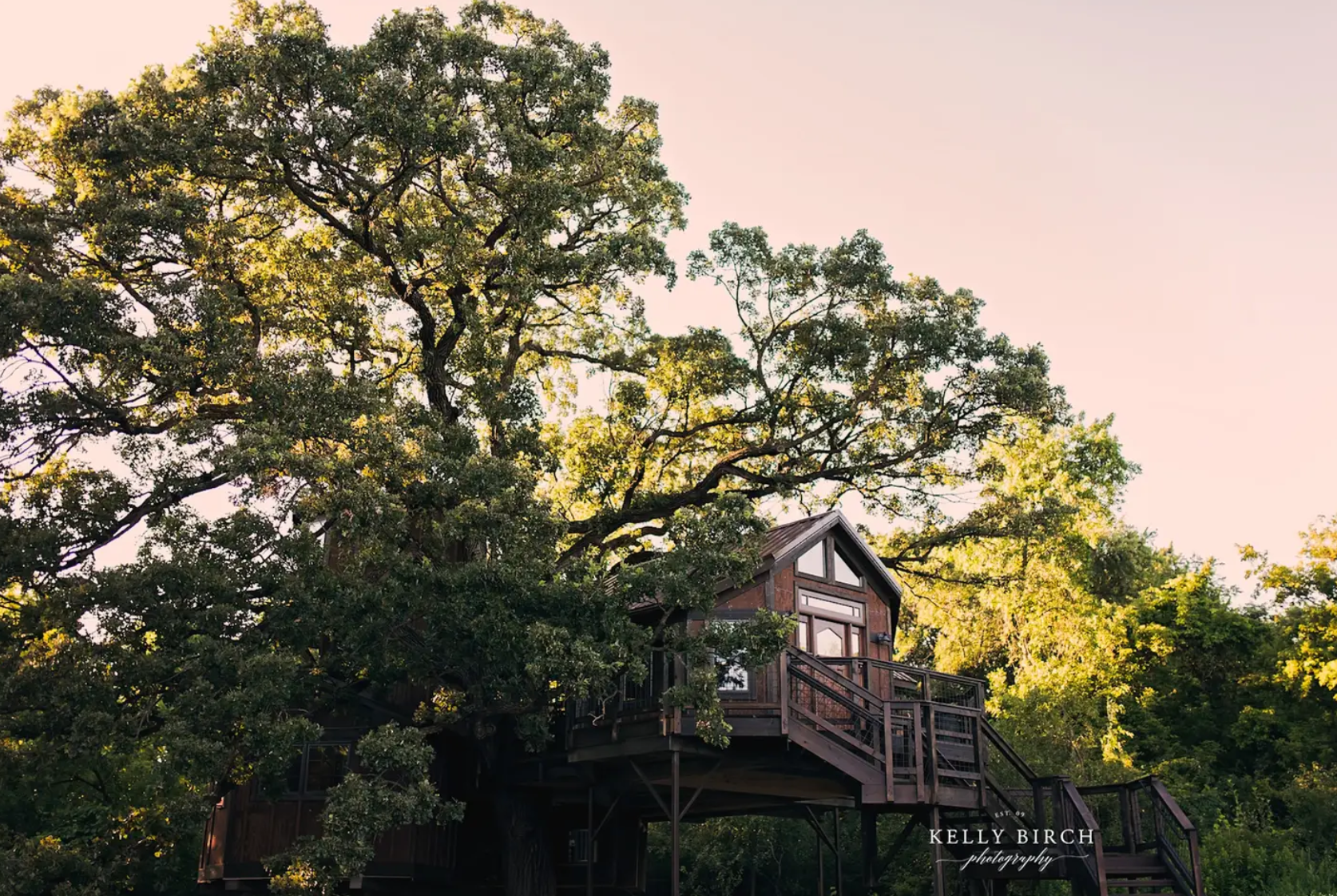 "This unique treehouse is 18'X24′ including the deck, nestled approximately 17′ up and surrounded by nature right next to the river with trout fishing. On a private 40 wooded acre parcel."
$120/night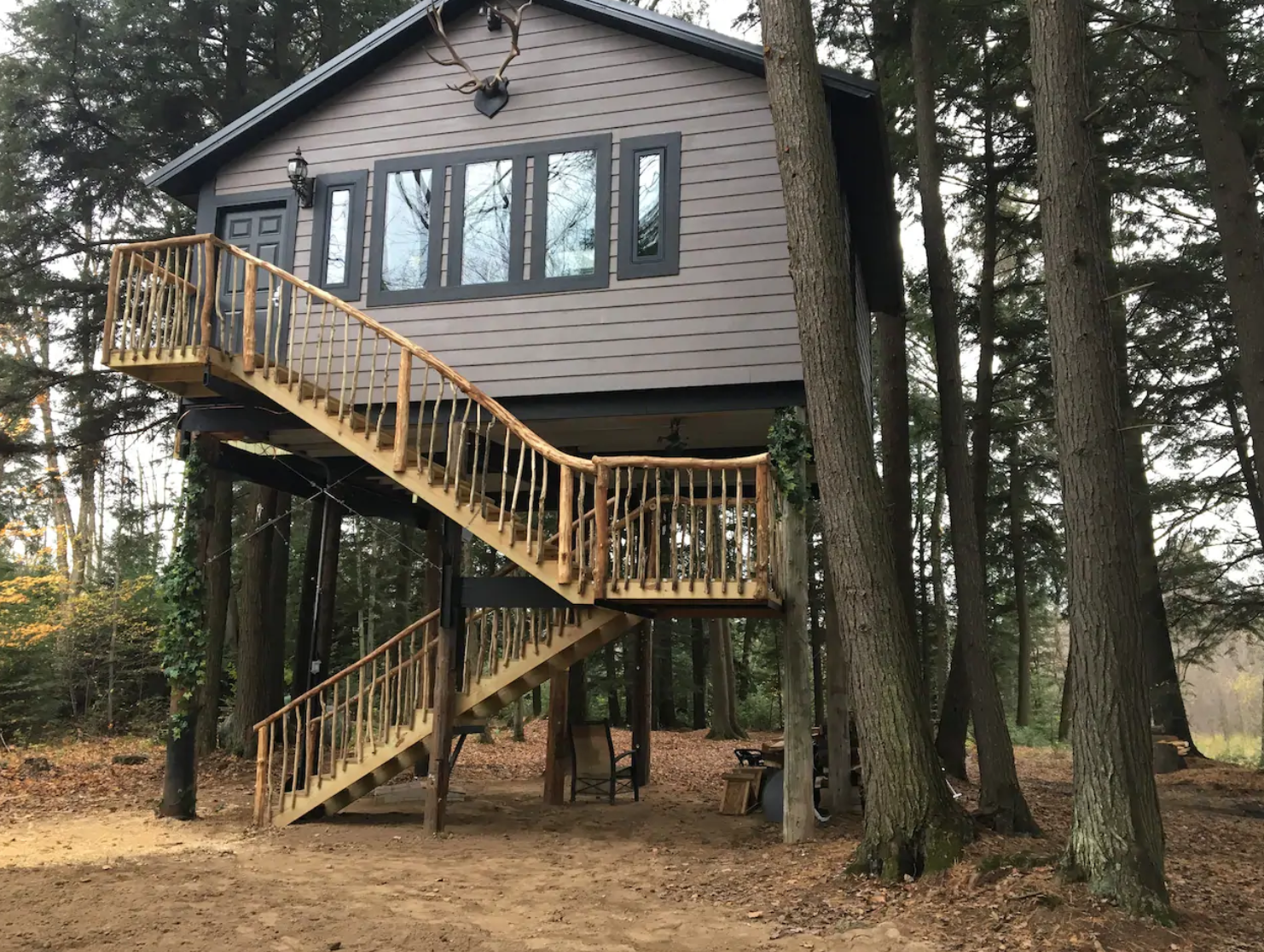 "Only treehouse in beautiful Bayfield, Apostle Island area, located near orchards, berry fields, wineries, walking trails and a few miles from the beaches."
$249/night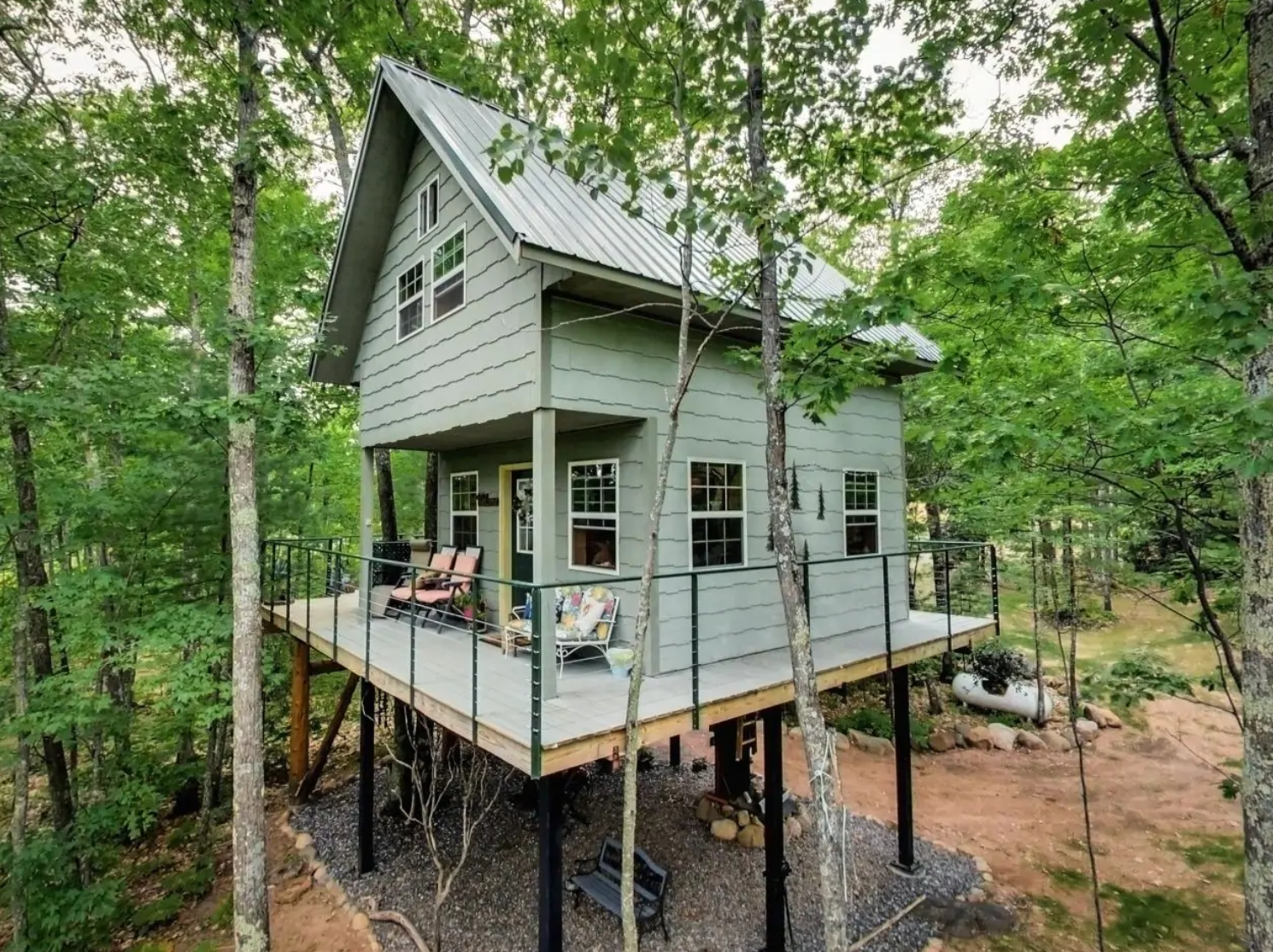 "The ReTreet House was completed in the spring of 2019! It is a well-insulated and heated two-story house built among the many white cedar trees on 30 acres of woods."
$99/night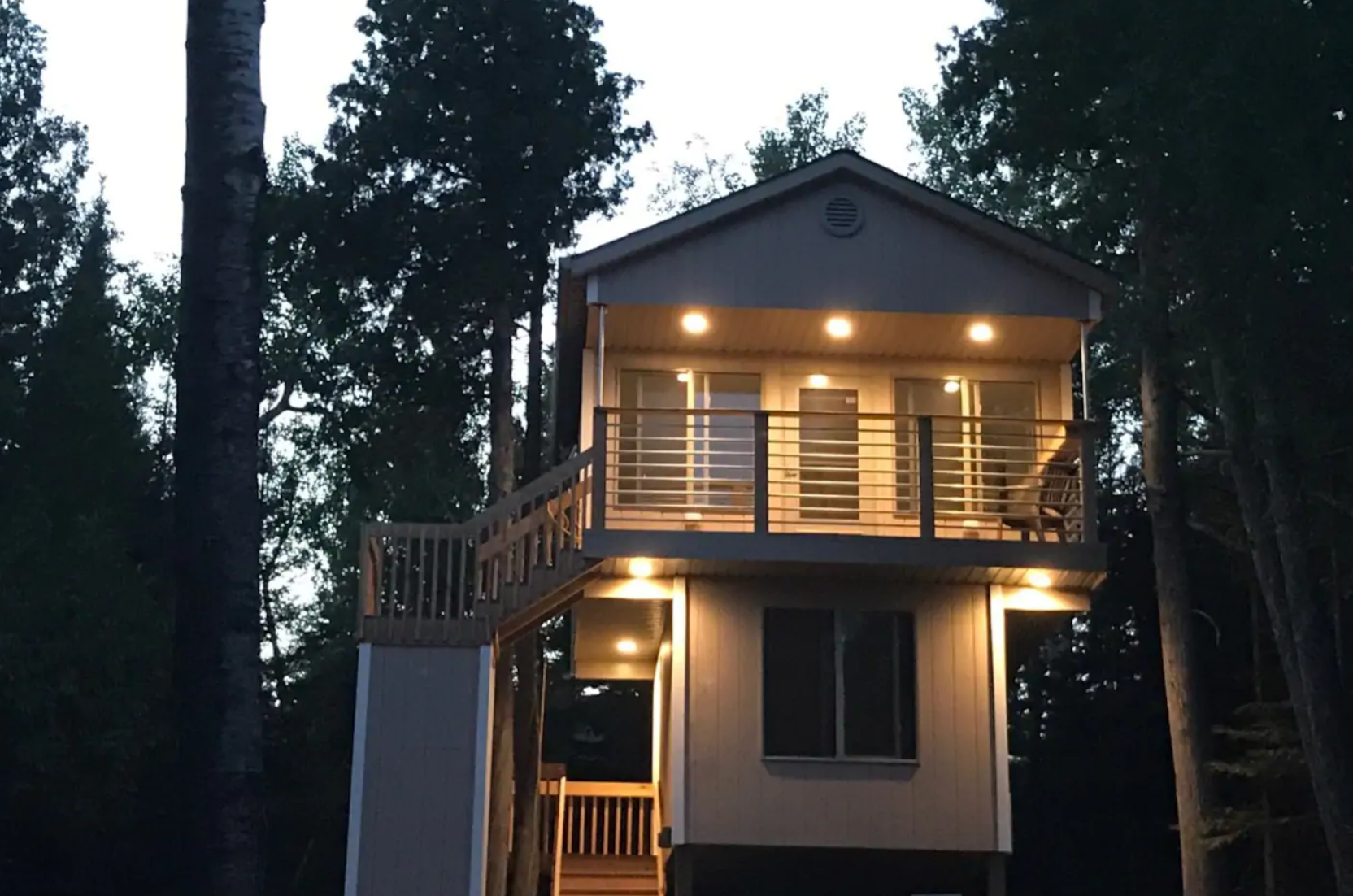 "Our treehouse is lakeside and truly a unique glamping experience. This is a real treehouse up in the pines with electricity, lights and great views. It sits among tall pines facing Dixon lake."
$275/night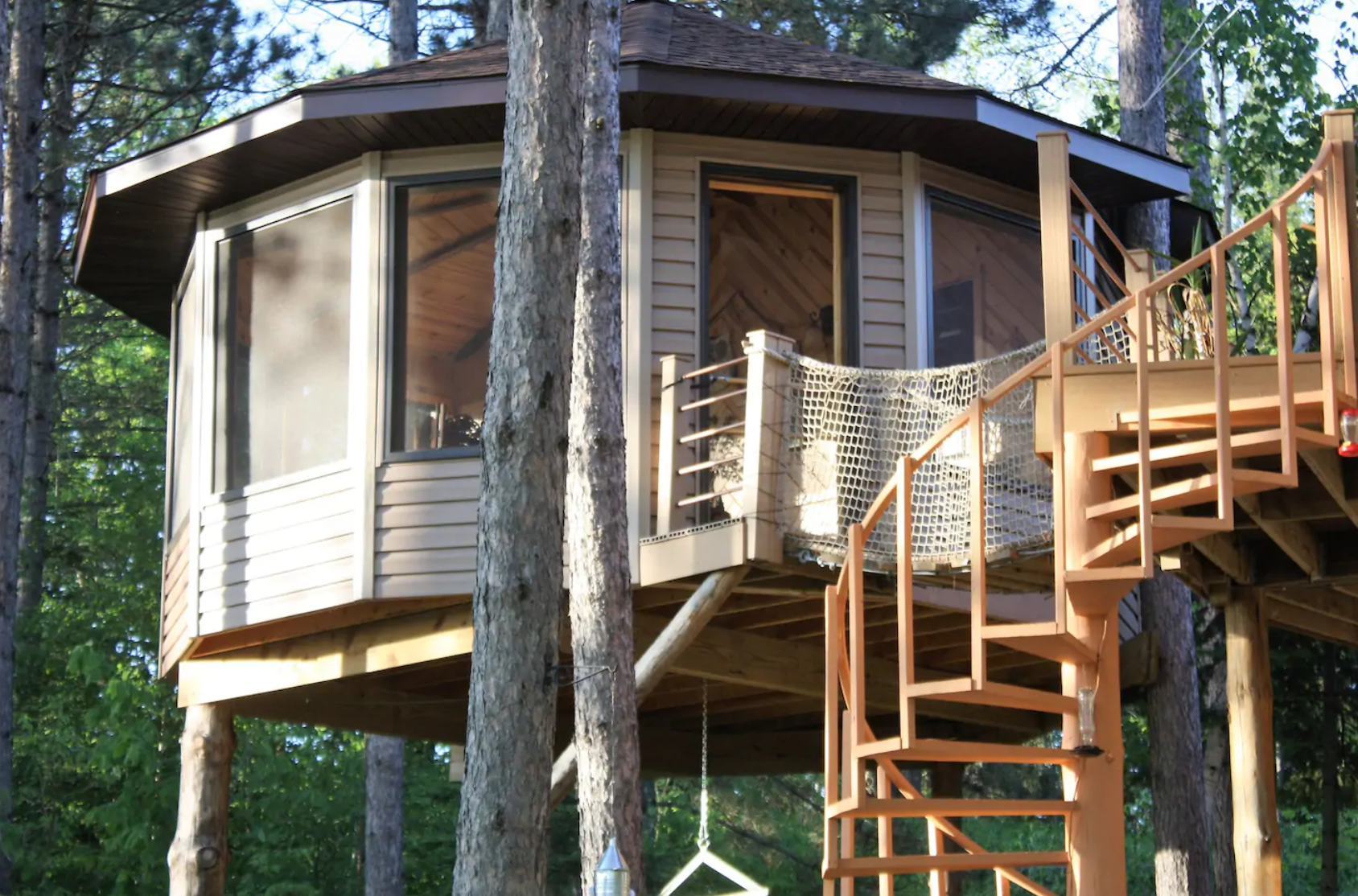 "Unique treehouse cabin with all amenities inspired by forest ranger lookout. Though not actually attached to a tree, the outpost treehouse sits in a white pine forest in the middle of a 65-acre active farm."
$120/night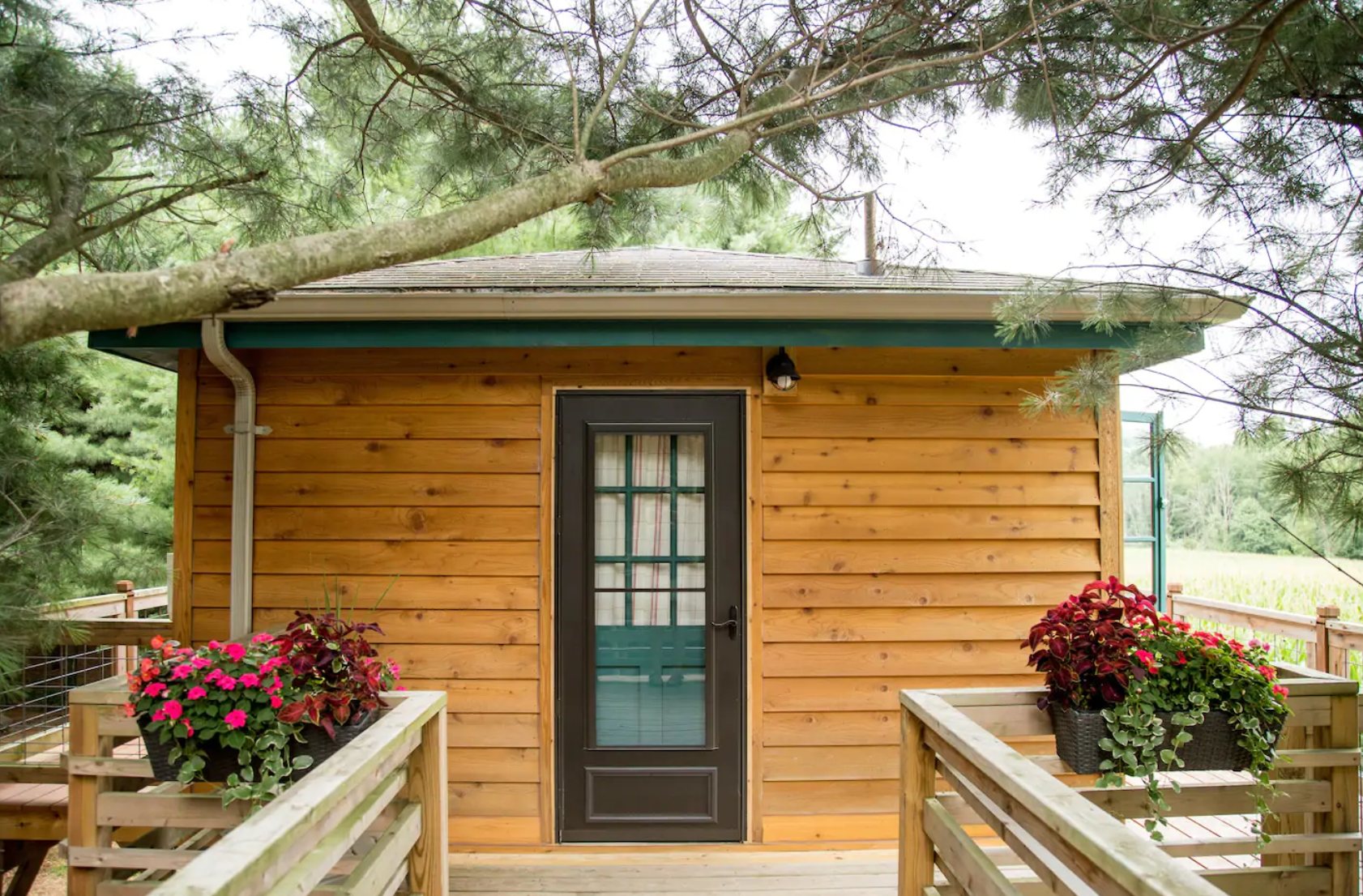 "Serenity Now Treehouse is the perfect place to unplug for a couple of days of tranquility and peace."
$225/night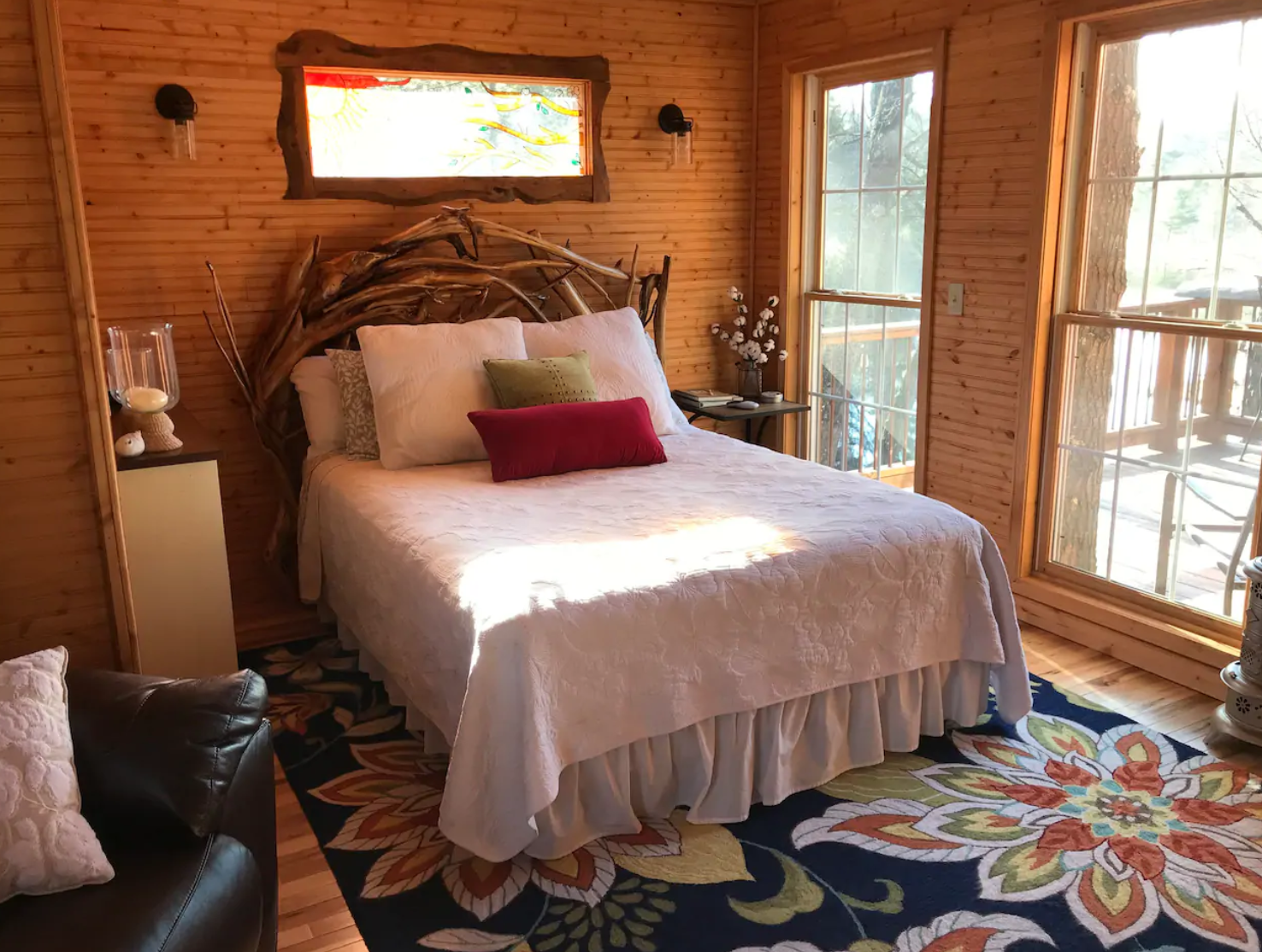 Unfortunately, you can't rent the treehouse to sleep in, however, it's open for guests who are renting adjacent cabins as "hang-out" spaces!