A Summertime Guide to Ironwood, Michigan
I've driven through Ironwood, Michigan before but I've never actually stopped to explore until just recently. We spent a weekend there in mid-August and I couldn't have been more impressed! This small town in the Upper Peninsula has so many amazing hidden gems and a brand-new festival that absolutely blew my mind!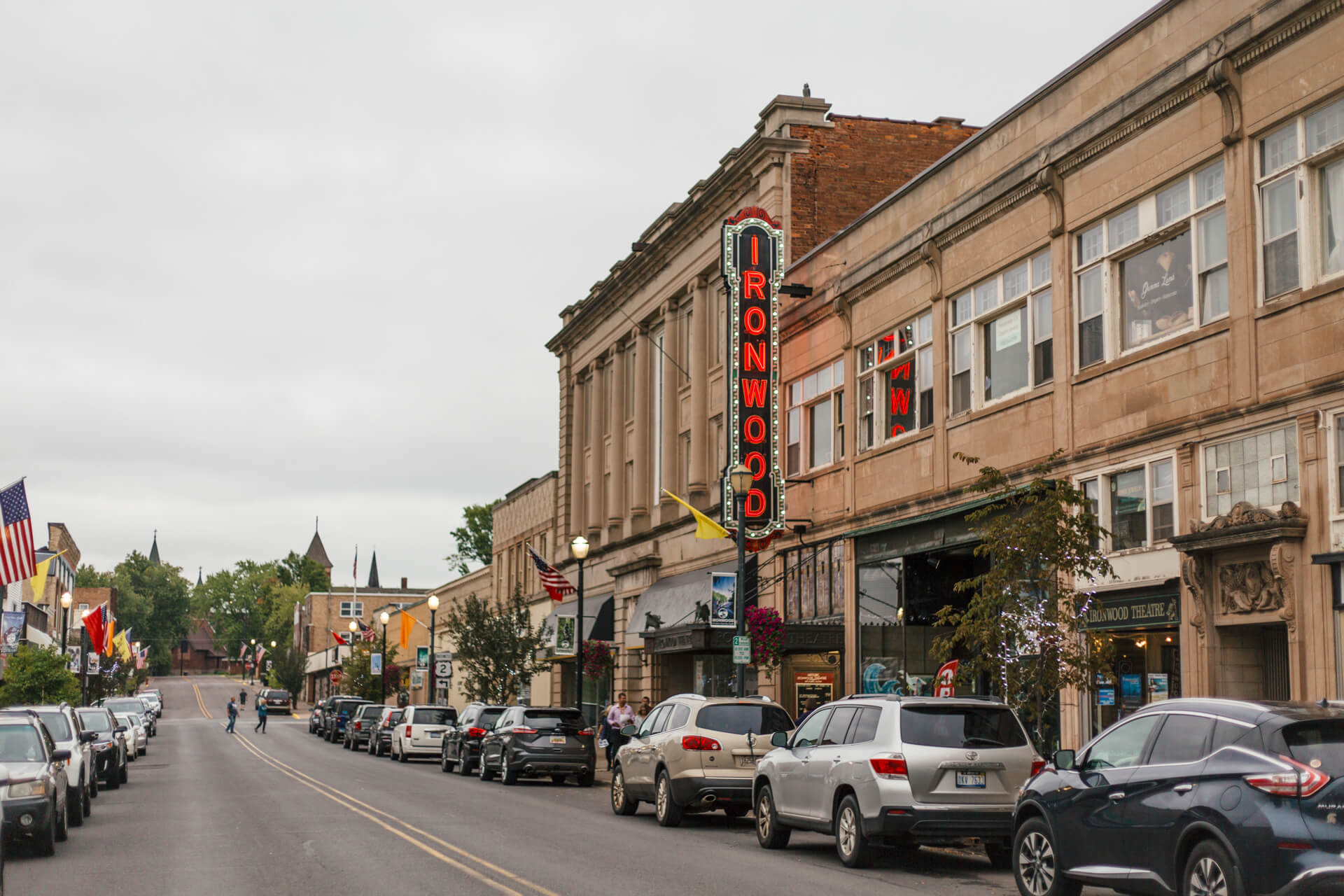 Downtown Ironwood, Michigan
Our adventure began on a Friday evening. We checked into the Quality Inn, one of Ironwood's top-rated hotels just minutes from downtown. Our stay here was excellent; the staff was super friendly, they had an awesome breakfast spread, and the pool and hot tub area was really nice. After getting situated at the hotel, we went downtown to the Historic Ironwood Theater for the Emberlight Festival!
The Emberlight Festival is a brand-new event here in Ironwood. It's an annual celebration of the arts and features world-class performers as well as the regions best local talent. The show we experienced on Friday night was called Broadway Under the Stars and honestly, it was jaw-dropping. When we stepped into the theater and the curtains opened, it was as if we were transported to New York City! The four performers on stage have actually headlined the stages of Broadway and it was unbelievable to watch them perform. I can't even describe the level of talent they have; it's one of those things you truly need to experience for yourself. I HIGHLY recommend getting a ticket to next year's show, you will not regret it!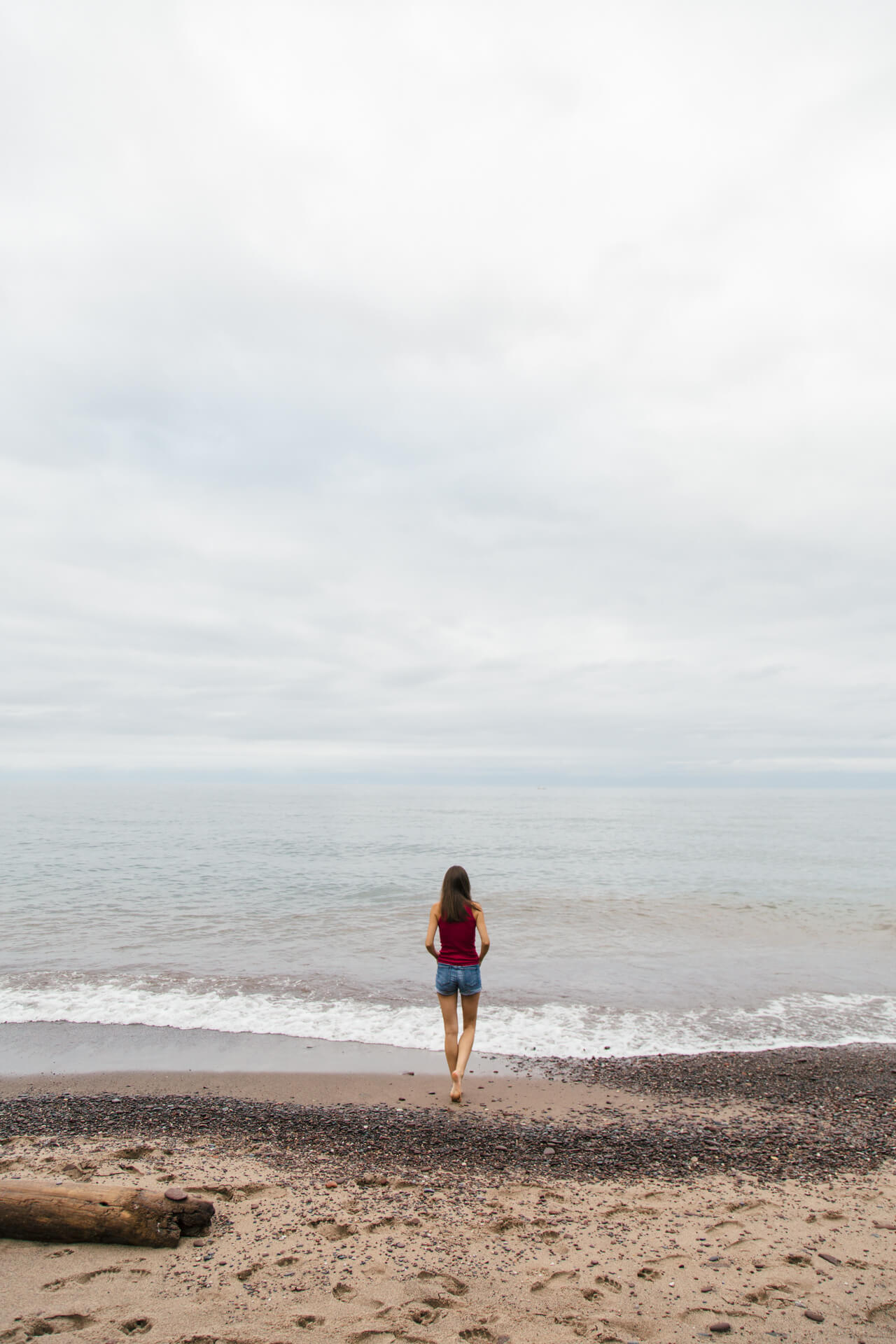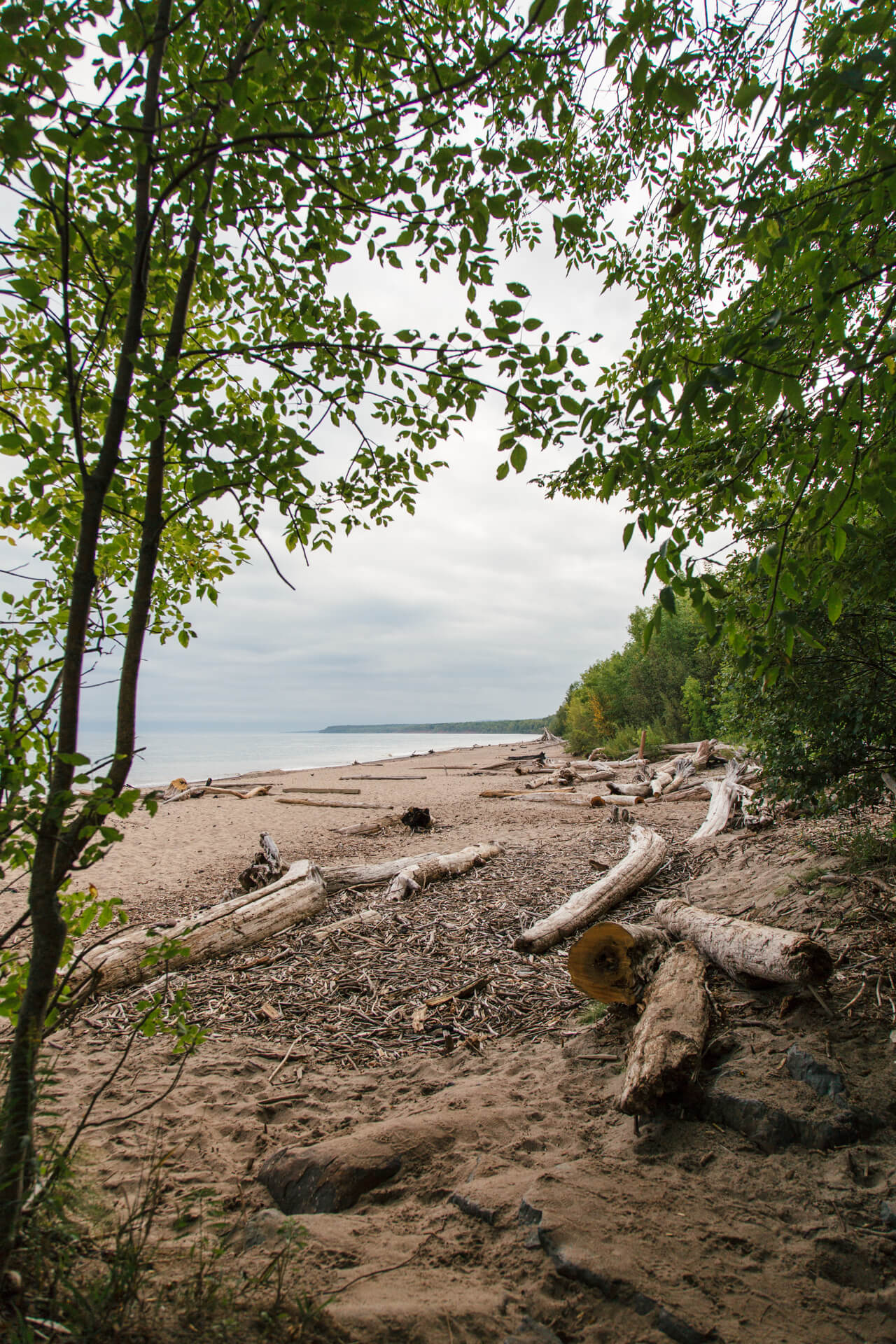 The next morning, we kicked off the day at Black River Harbor beach. This beach is tucked away from the main recreation area so it's a great hidden gem, plus you can have campfires here! From the large parking lot, you'll walk across the wooden suspension bridge and follow the trail along the water to the beach area.
Important Travel Info: From May 15th to September 30th, there's $5 day-use fee.
After Black River Harbor, our next stop was Copper Peak. The Black River National Forest Scenic Byway connects these two spots with five waterfalls in between! We only had time to stop at one of the waterfalls so we chose Potawatomi Falls which was beautiful and then continued on our way to Copper Peak. All five waterfalls are listed below from north to south:
Rainbow Falls
Sandstone Falls
Gorge Falls
Potawatomi Falls
Great Conglomerate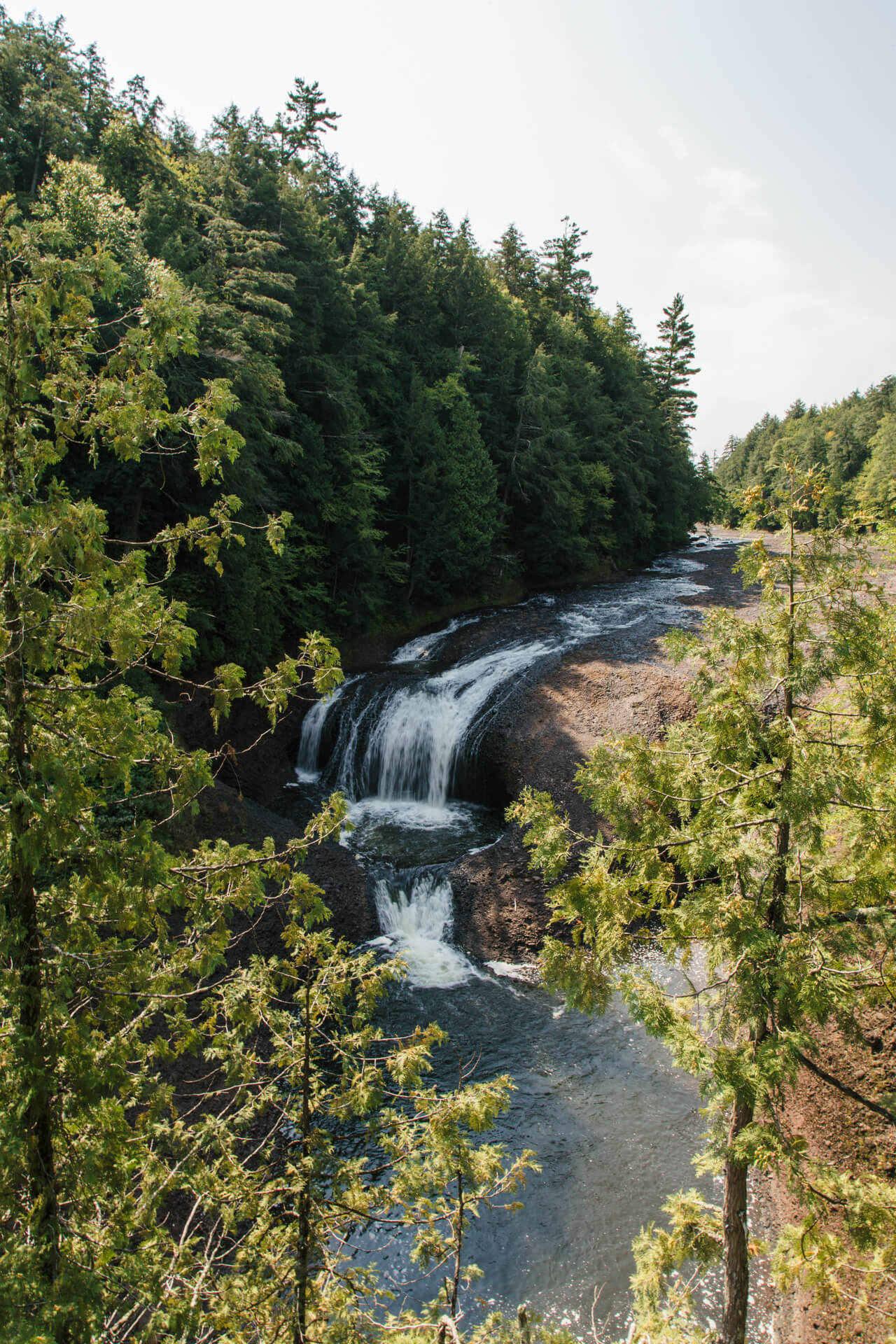 Copper Peak is a great place to go if you're looking for a unique experience and fantastic views. For adults, it costs $25 per person and you can purchase your ticket online or at the chalet on-site. You'll start by riding on a chair lift that brings you straight up the side of the hill. From there, you'll walk a short distance to the actual ski jump. You have two options here: you can either take an elevator up to the main observation platform or, if you don't want to ride on the elevator, you can also walk up the ski jump yourself.
Once you're at the main observation platform, you can continue walking up even further to the very top!
Important Travel Info: Due to Covid, they were only allowing groups that came together on the elevator at the same time. So, we had to wait about 10 minutes or so for our turn. So, depending on how busy it is, there's a possibility of having to wait to use the elevator.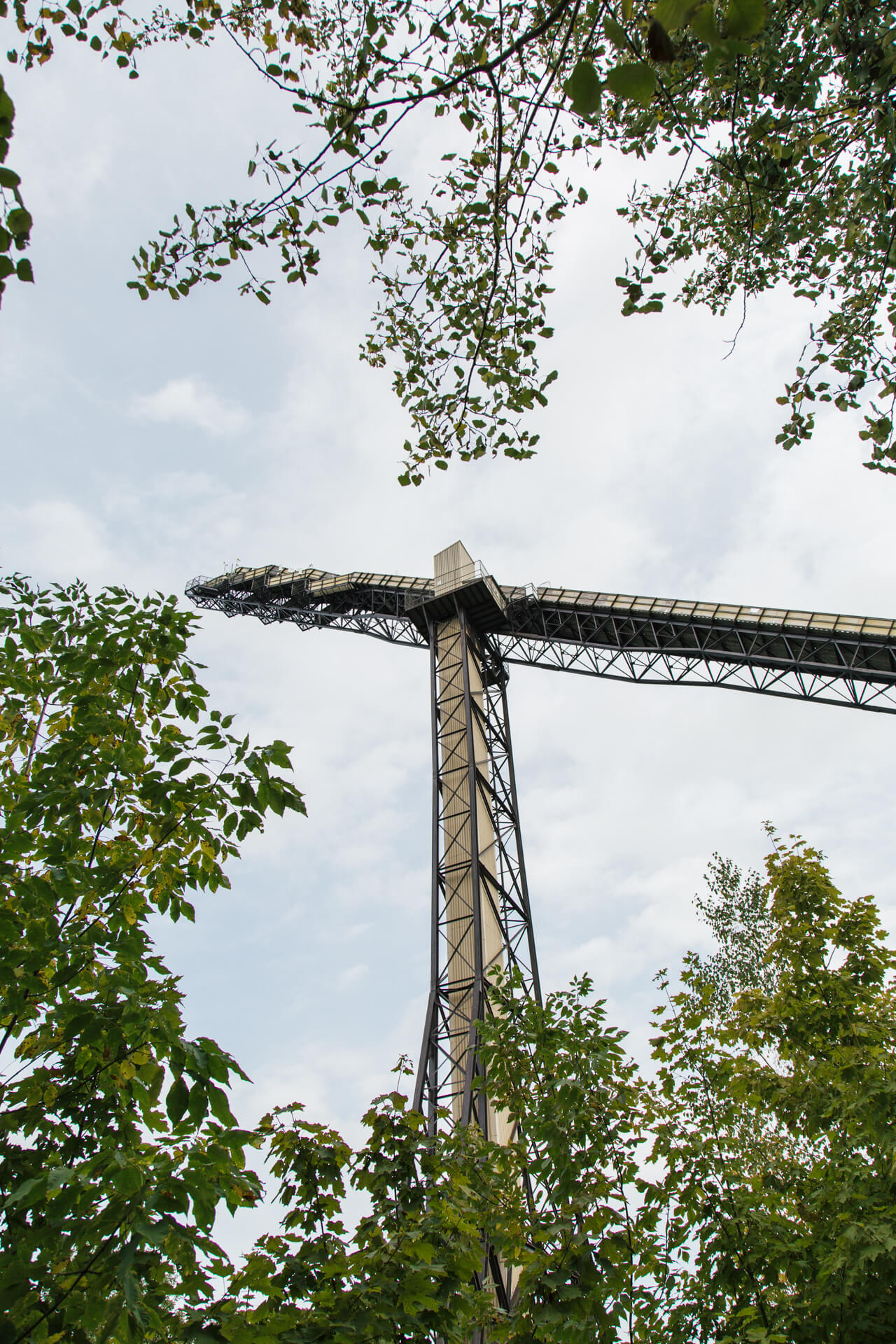 The ski jump at Copper Peak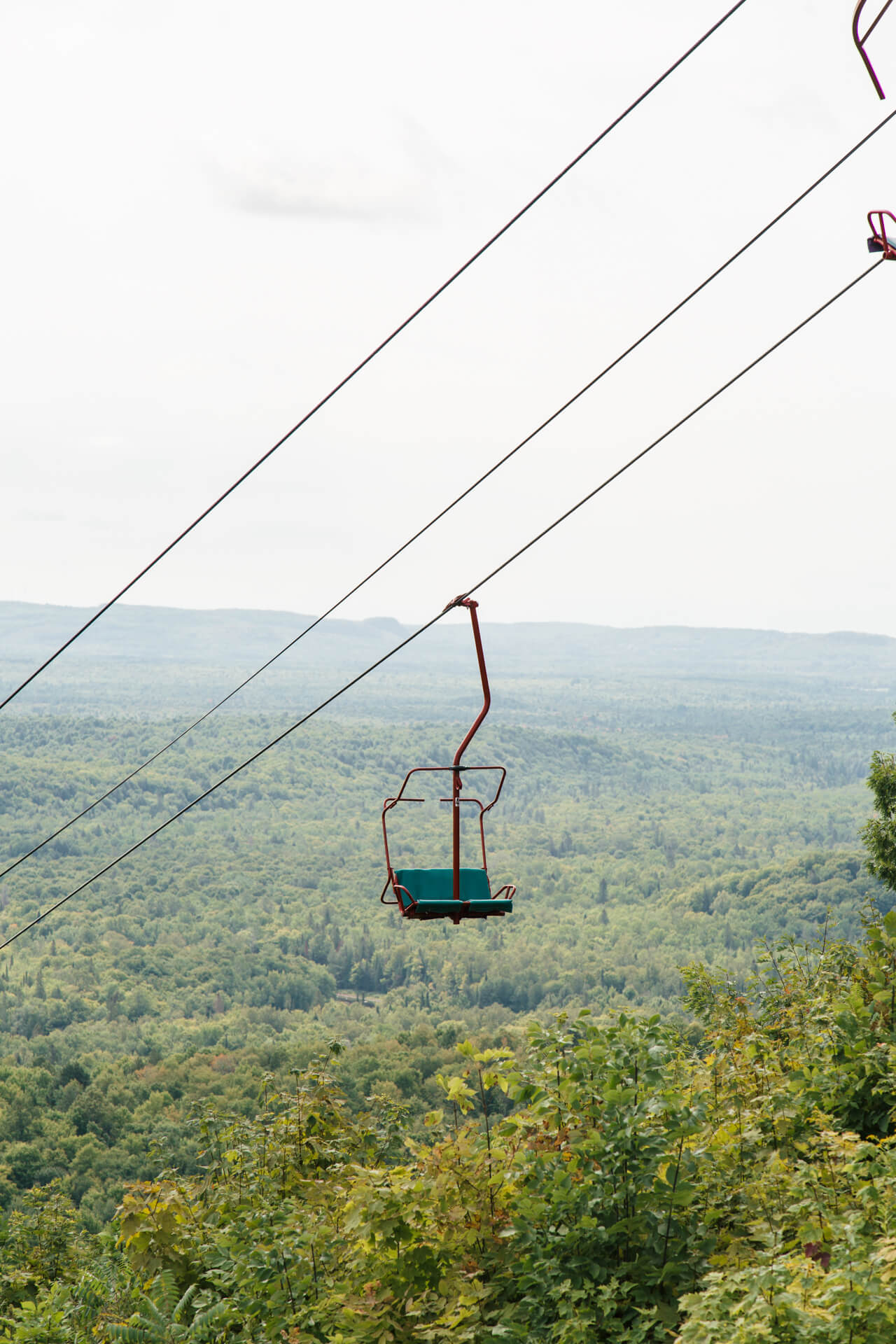 The chair lift at Copper Peak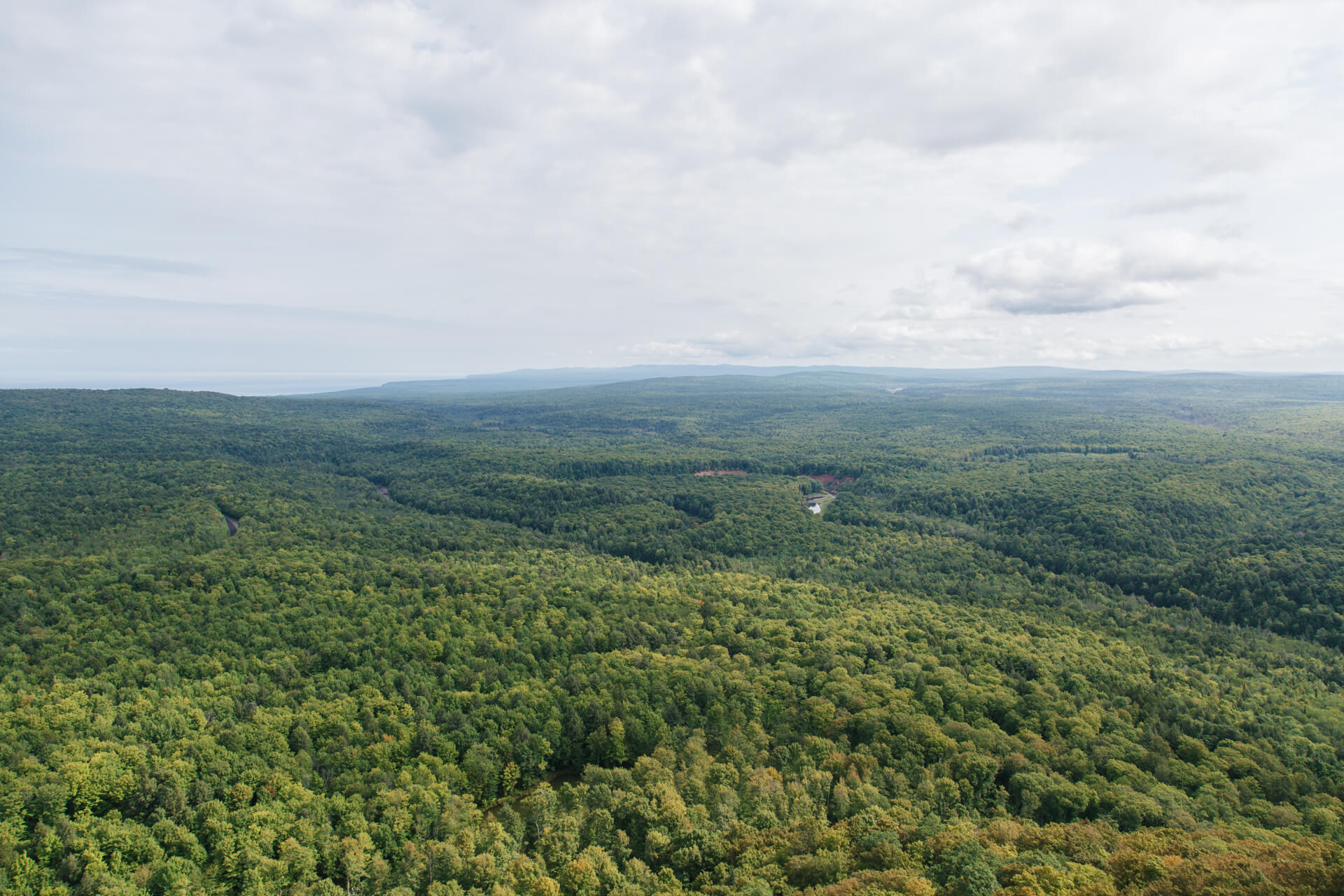 The view from the top of Copper Peak
At this point, it was time for lunch so we headed to Suffolk Street Eatery which is located in downtown Ironwood. This place is a must! Every menu item sounded so delicious – we were both struggling to pick just one! They serve paninis, cold sandwiches, wraps, and soup.
Next on our itinerary was the Iron Belle Trail! This 2,000-mile trail has two routes – one for biking (791 miles) and one for hiking (1,273 miles). Both of them start right in Ironwood and go all the way to Belle Isle in Detroit. "Iron Belle Trail" – get it? 🙂 It's still under development but once it's complete, it'll be the longest state-designated trail in the nation.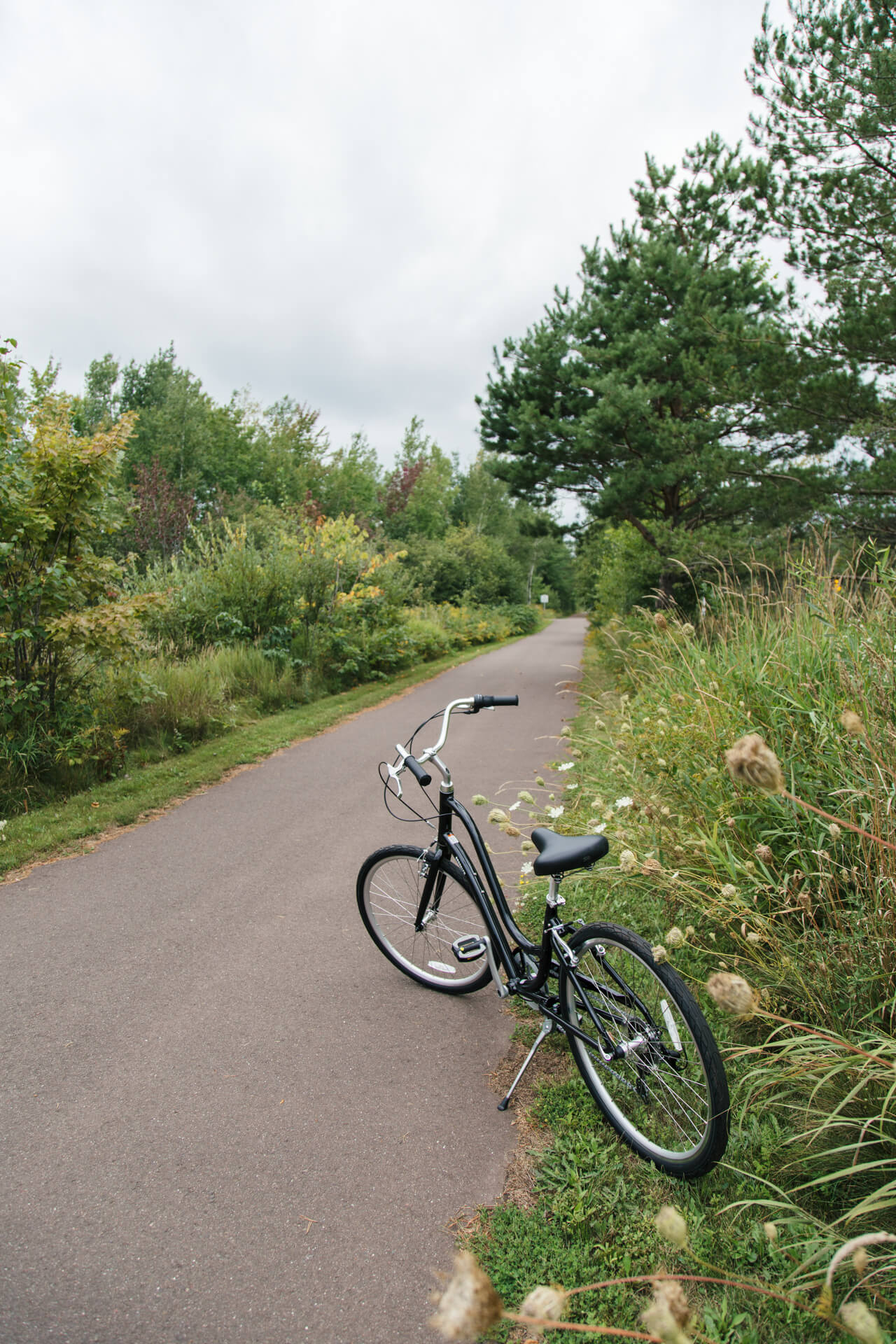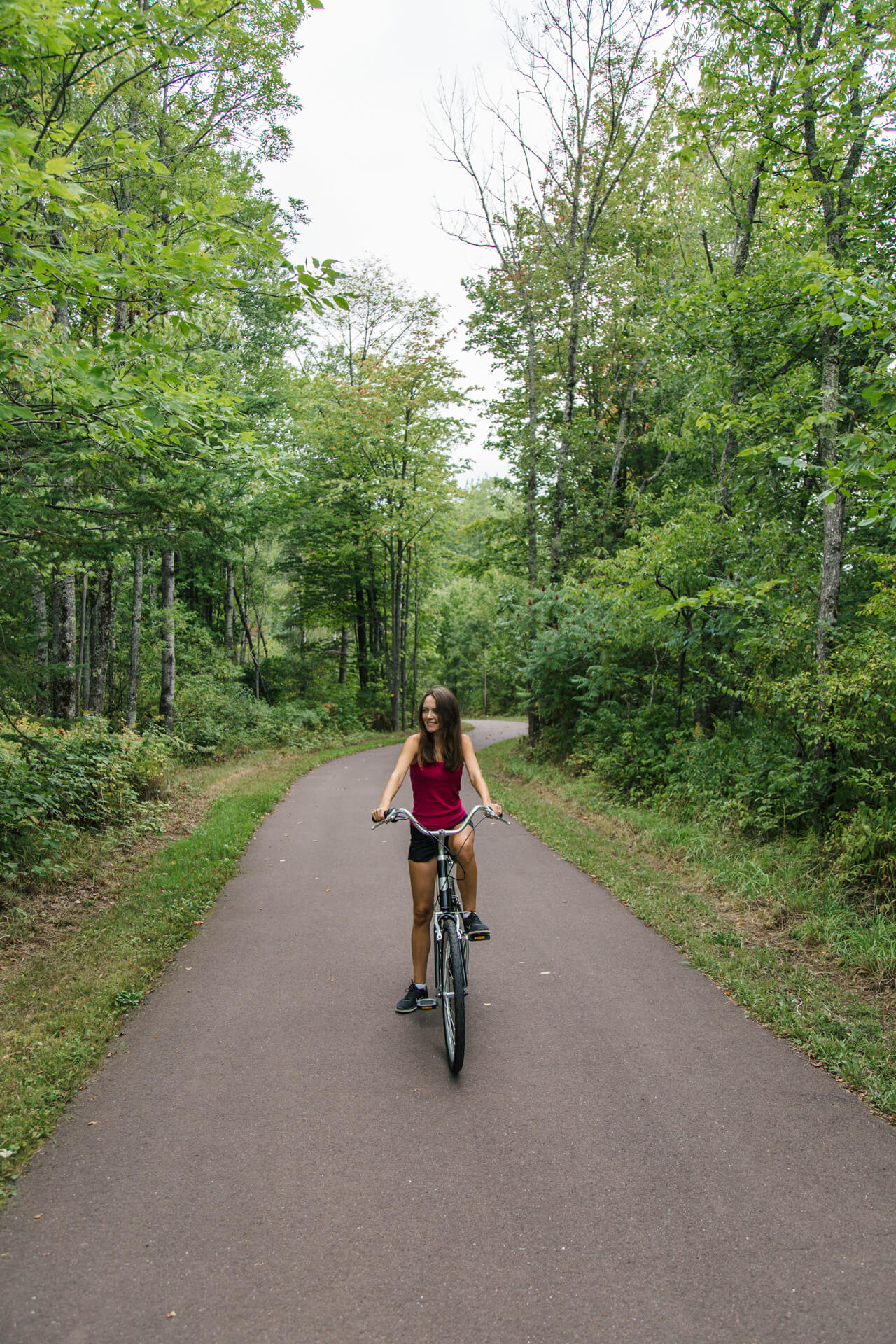 A storm was on it's way so we decided to go on one last adventure for the day – Superior Falls! This is a gorgeous waterfall right next to the shoreline of Lake Superior. You'll park at the top of the cliff and walk down a steep ramp to the lakeshore. Take a sharp left at the bottom and follow the trail that brings you behind the working power plant and right near the base of the falls.
After Superior Falls, we would've loved to explore Little Girls Point but unfortunately it started pouring so we went back to Ironwood to chill at the hotel and grab dinner. For dinner, we went to Elk & Hound, a beautiful Tudor style restaurant overlooking the Gogebic Golf Course.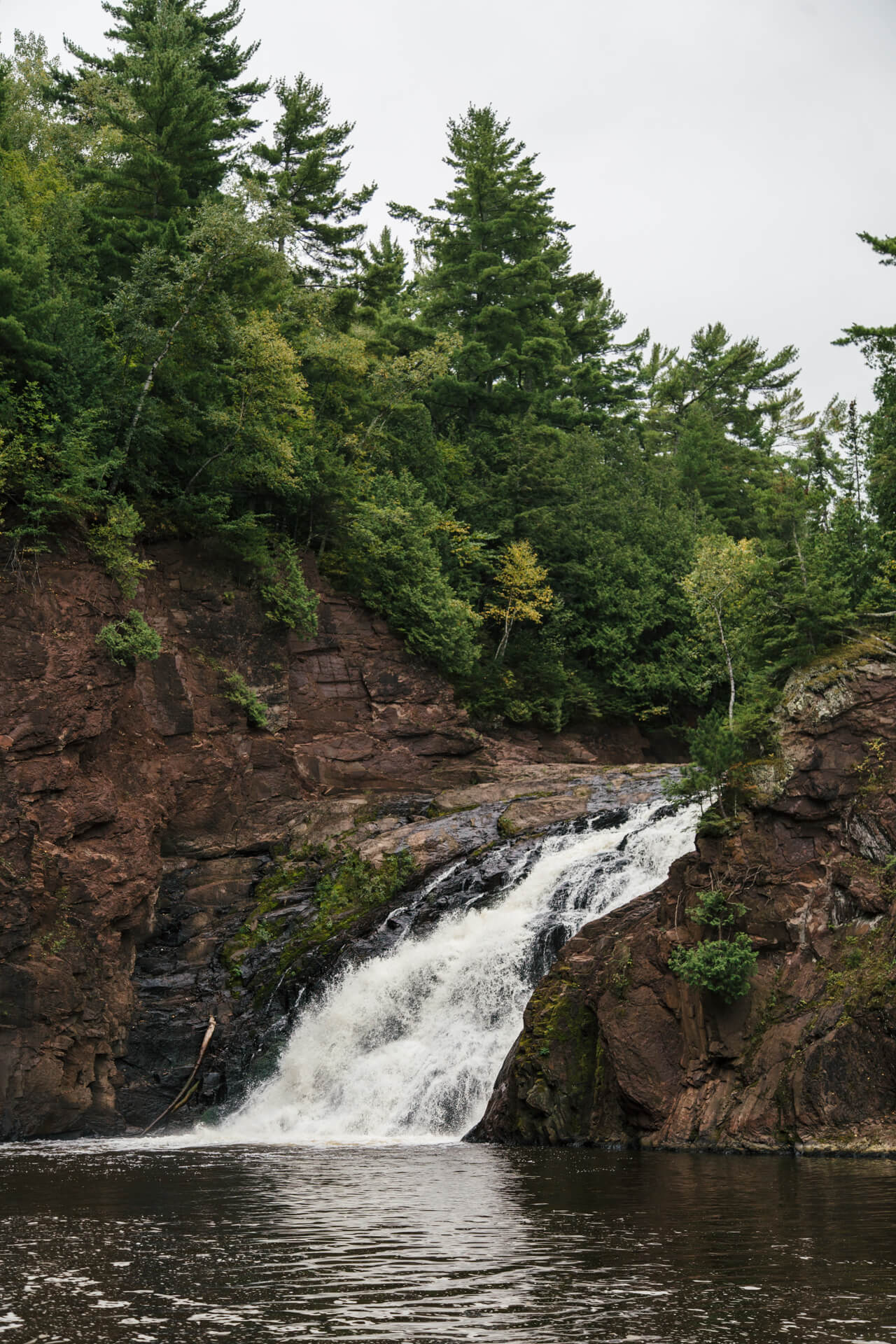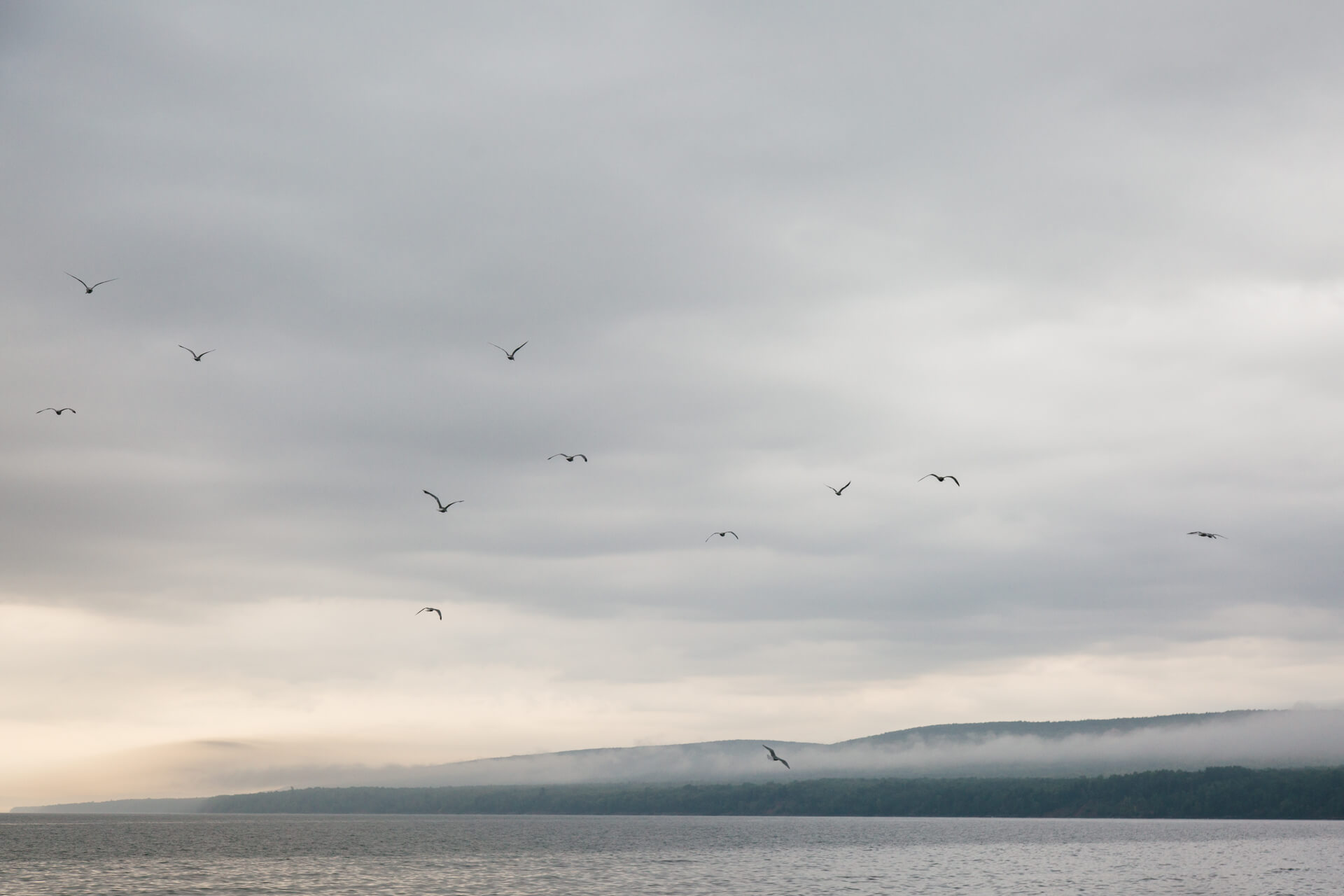 Before the storm at Little Girls Point
On Sunday morning, we caught the sunrise at the top of Mount Zion Overlook. This overlook is super easy to get to and just four minutes from The Quality Inn. You can drive right up to the platform so there's no hiking involved. It was really beautiful at sunrise and I also think sunset here would be just as lovely!
I was really impressed by Ironwood, Michigan and just how much it has to offer! Whether you like the outdoors or a vibrant arts scene, Ironwood is one of those small towns that packs some serious punch!
Sunrise at Mount Zion Overlook
Historic Ironwood Theater
Black River Harbor Beach
At the end of the Black River National Forest Scenic Byway
Potawatomi Falls
Copper Peak
Suffolk Street Eatery
Superior Falls
Little Girls Point
Elk & Hound
Mount Zion Overlook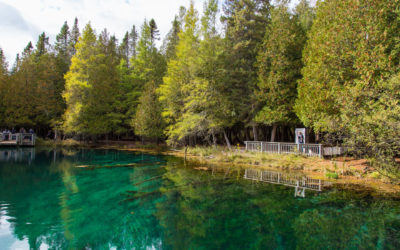 Okay, let's get the most important thing out of the way first... how on earth do you pronounce this name?! The best way to learn is to head to Michigan.gov's pronunciation key, which you can find here. Click on letter 'K', scroll down until you find Kitch-iti-kipi,...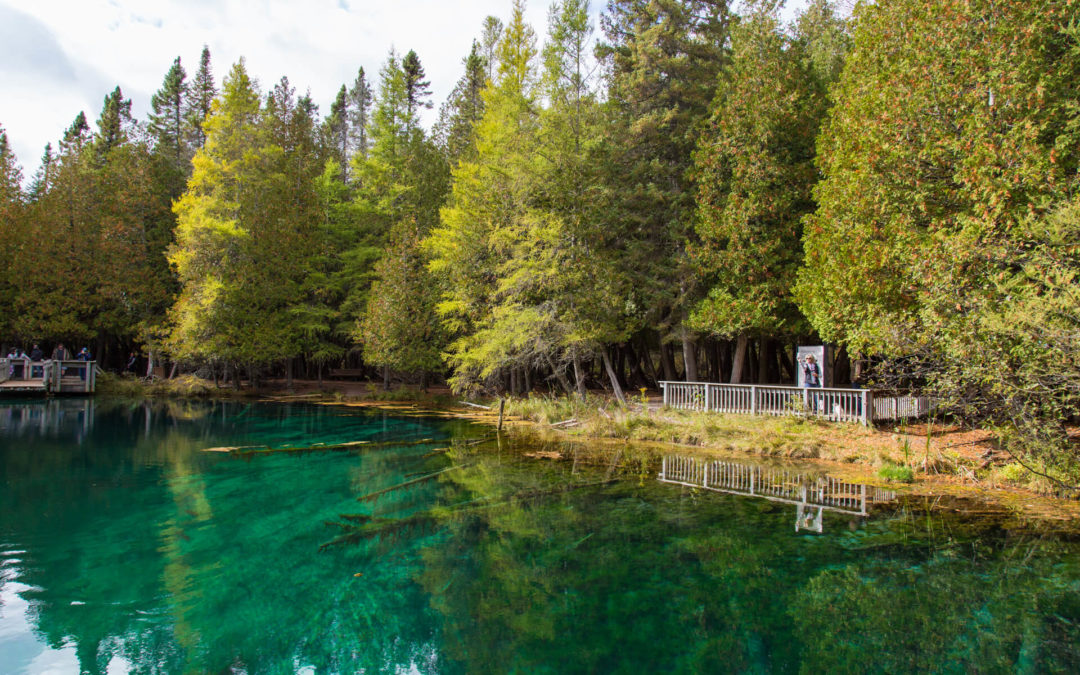 Okay, let's get the most important thing out of the way first... how on earth do you pronounce this name?! The best way to learn is to head to Michigan.gov's pronunciation key, which you can find here. Click on letter 'K', scroll down until you find Kitch-iti-kipi,...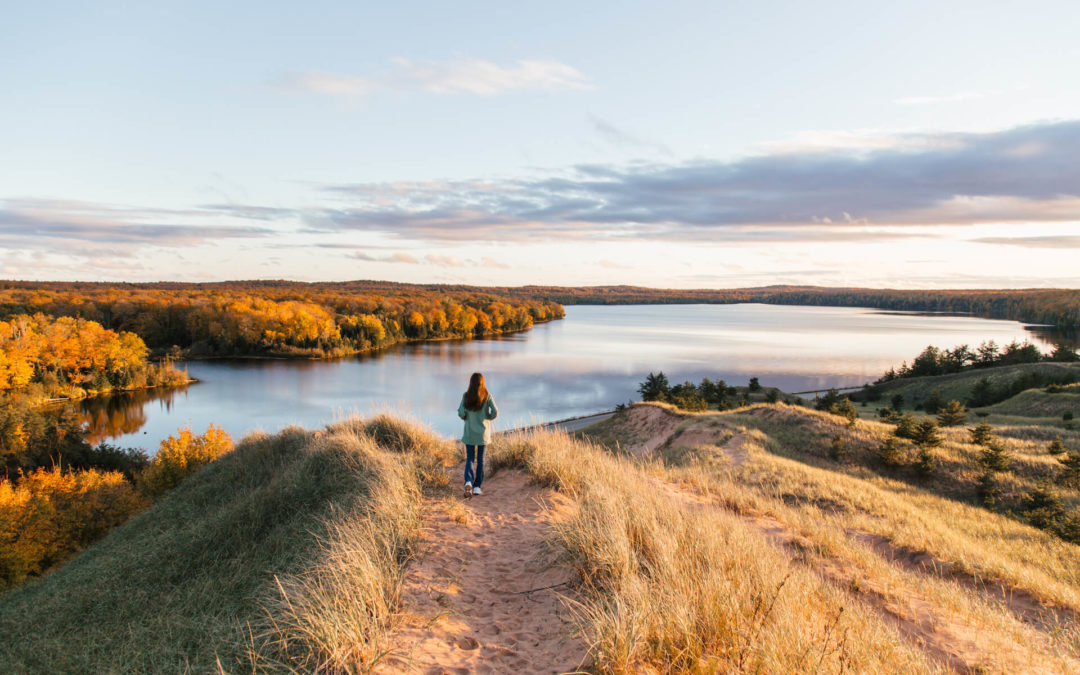 Last October, my brothers and I went on a two-night trip to Grand Marais, Michigan. Grand Marais is located in the Upper Peninsula along the Lake Superior shoreline (check out the map below!). With a population of only 300 people, this tiny town has a very important...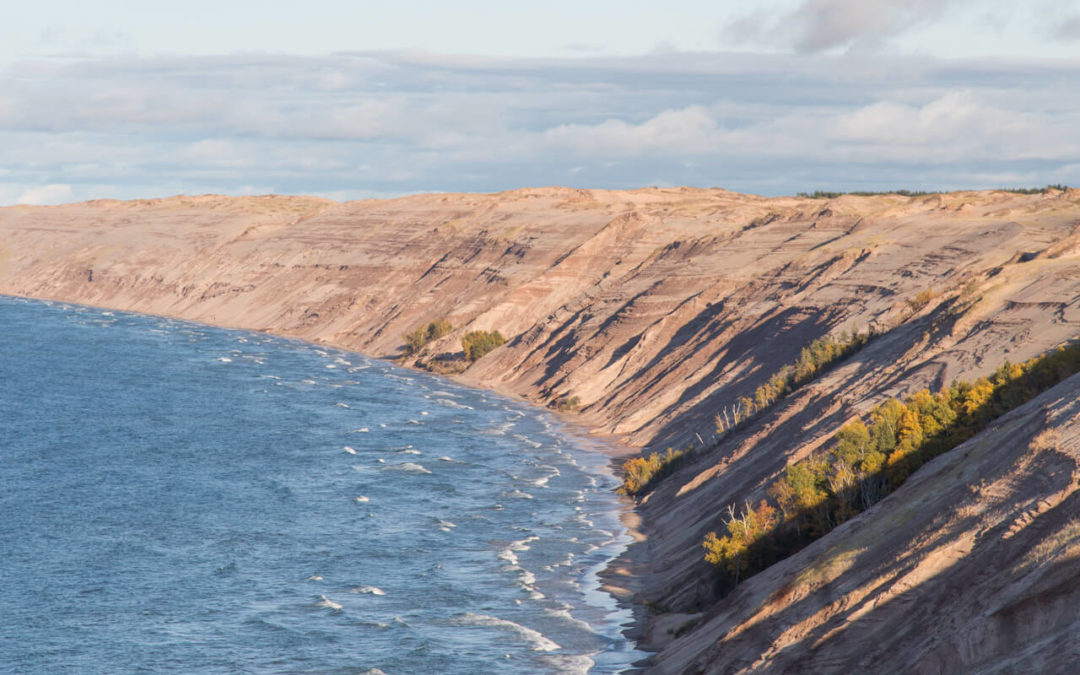 In mid-October, my two brothers and I went on a trip up to Grand Marais, Michigan to do some exploring and to see the Grand Sable Sand Dunes. None of us had ever been to this area of the UP before so we were excited to see some new terrain. One of the best and most...