This post is sponsored by Kwik Trip!One of my favorite things Kwik Trip has recently introduced are their Take Home Meals. If you're unfamiliar, these are freshly-prepared lunch and dinner options that can be heated up in the microwave and ready to eat within minutes!...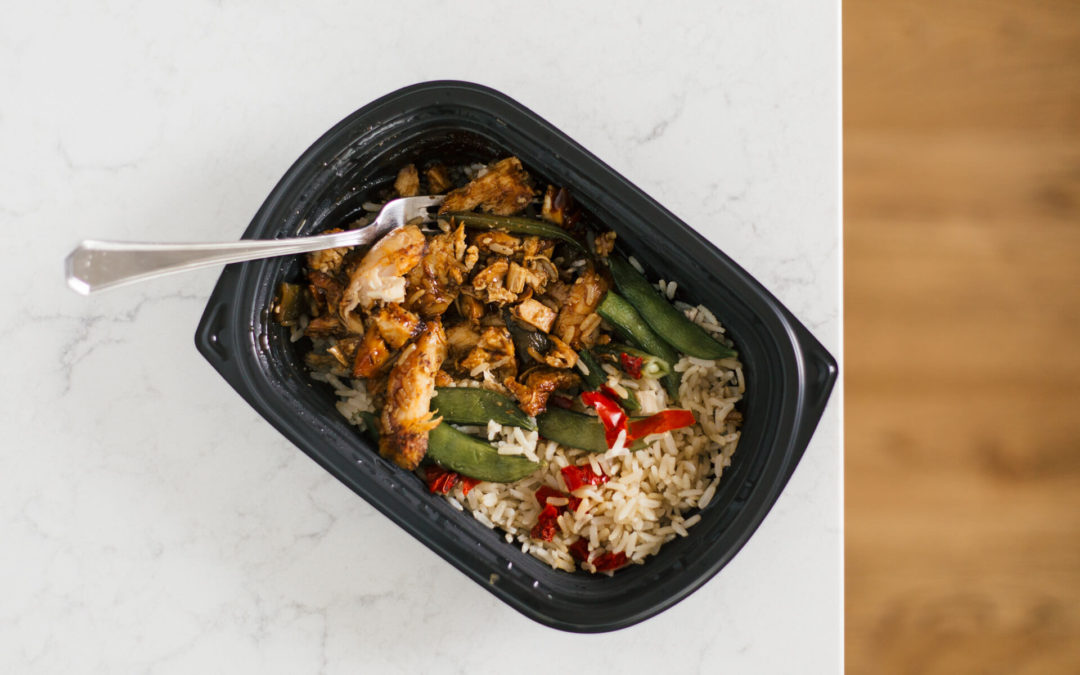 This post is sponsored by Kwik Trip!One of my favorite things Kwik Trip has recently introduced are their Take Home Meals. If you're unfamiliar, these are freshly-prepared lunch and dinner options that can be heated up in the microwave and ready to eat within minutes!...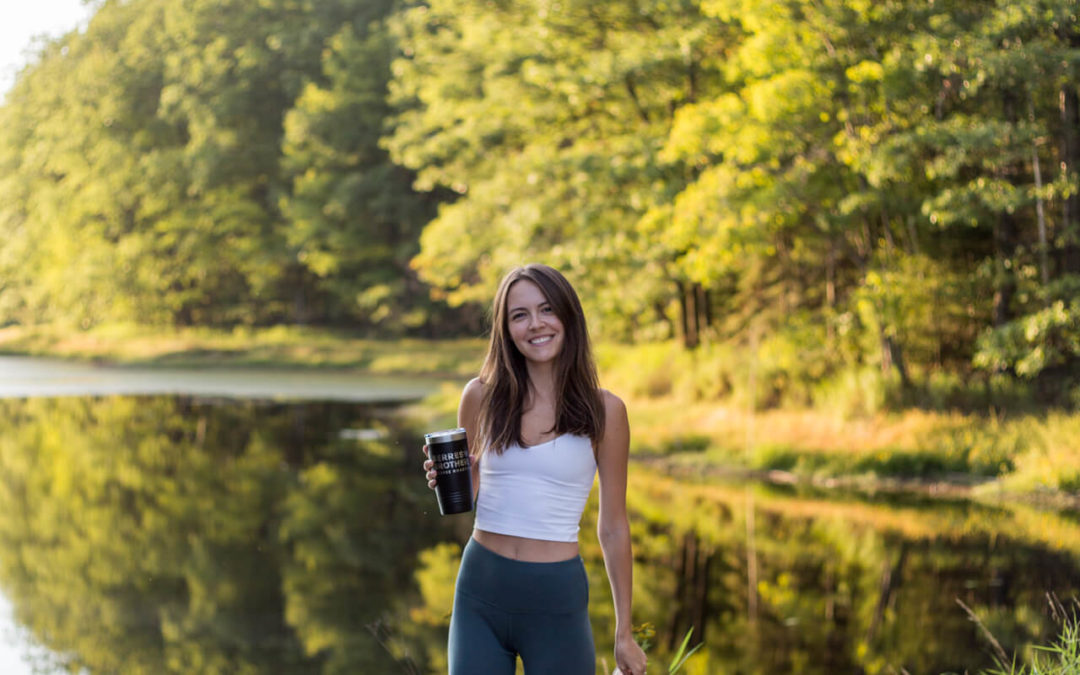 This post is in partnership with Berres Brothers. All opinions are my own. One thing I absolutely love is discovering local businesses that make really good, high-quality products. So when Berres Brothers, a Wisconsin-based coffee roaster, reached out to me I couldn't...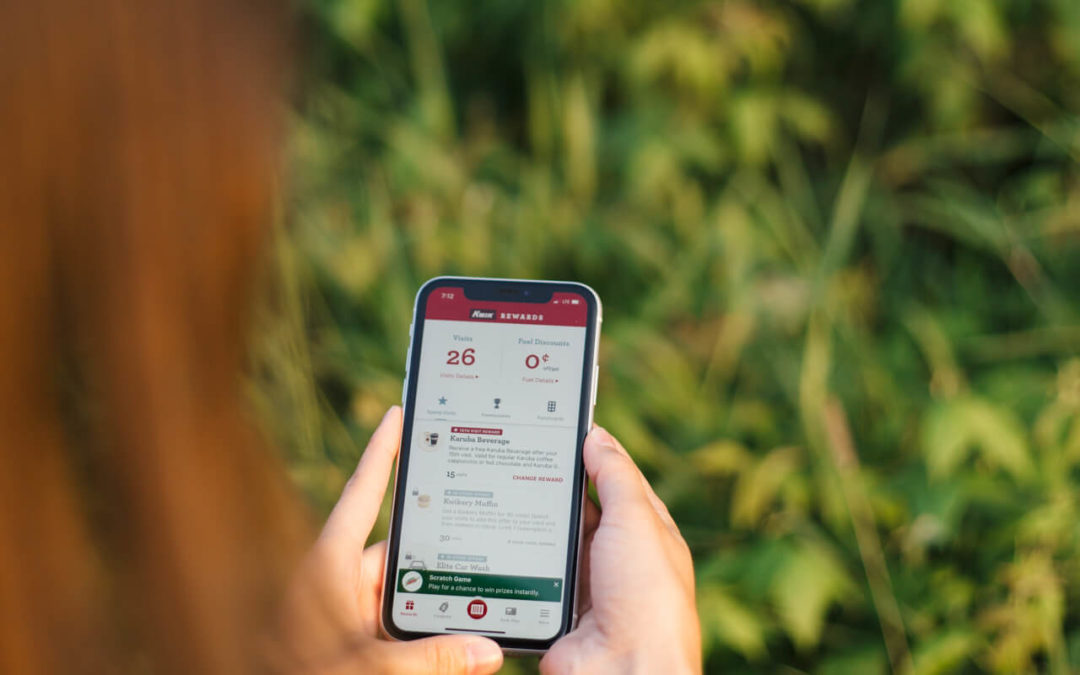 This post is sponsored by Kwik Trip!If you're a Kwik Trip regular but you don't have their app yet, stop everything you're doing and go download it! Their free app has so many fun features and awesome benefits that you may be missing out on. Here are a few that I...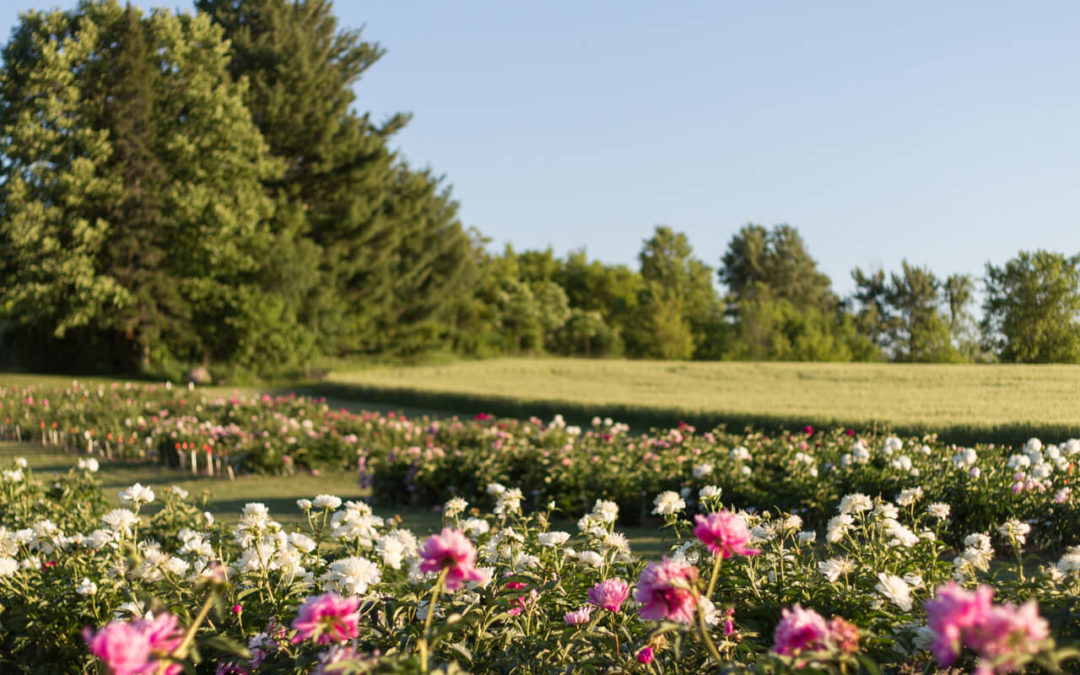 I've been searching for a Wisconsin peony farm for awhile now and I finally found one! Surrounded by beautiful rolling farmland, Oh My Peonies is one of the most picturesque Wisconsin flower fields I've ever seen.W12925 Mielke Rd, Marion, WI 54950Pink, white, and...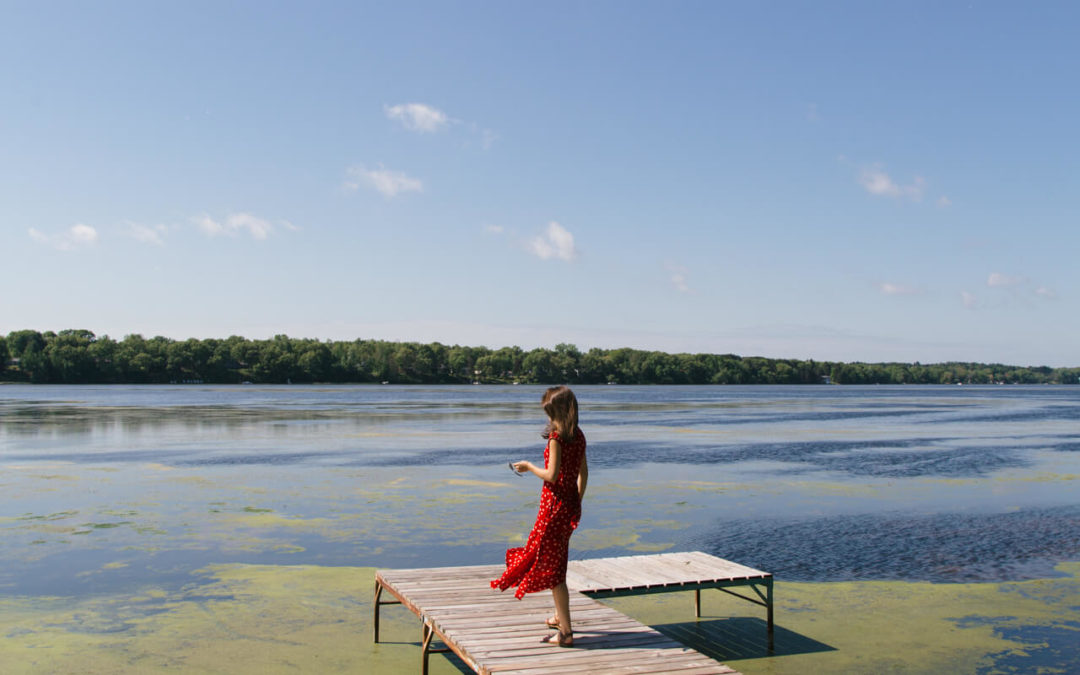 This post is sponsored by Marquette County and Travel Wisconsin. All words and images are my own.Located in southcentral Wisconsin, Marquette County is made up of gently-rolling hills, small town charm, and a plethora of rivers and lakes. We recently spent a couple of...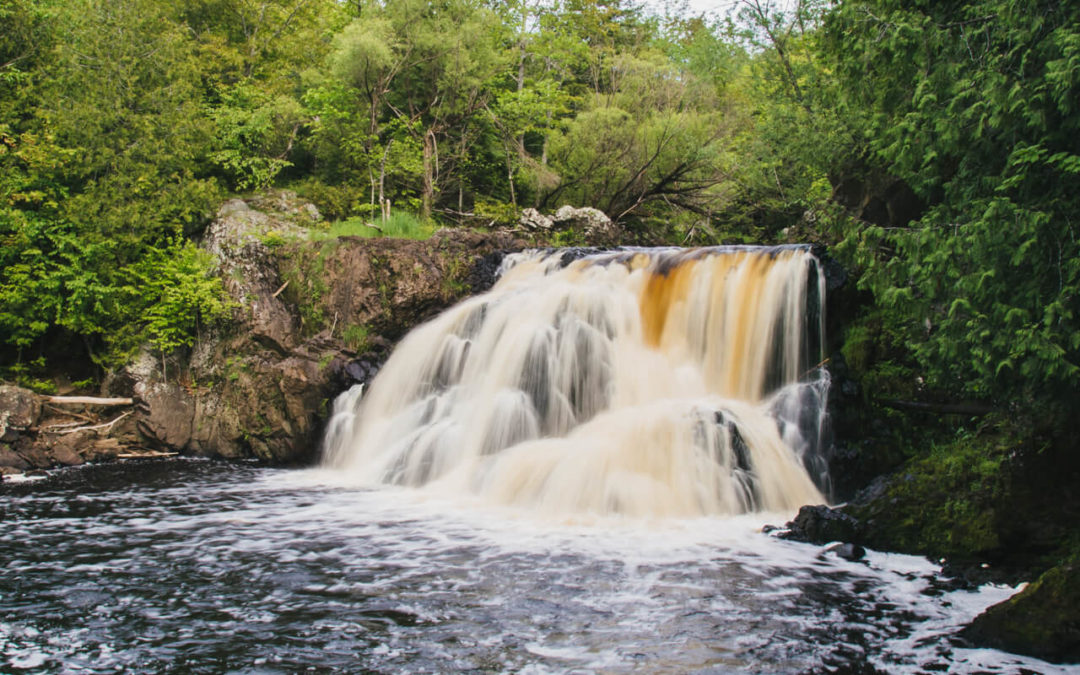 Last spring, we went on a day-long "waterfall tour" in northwest Wisconsin. The route I created ended up being about 75 miles long and brought us to seven different waterfalls (Gile Falls, Upson Falls, Copper + Brownstone Falls, Potato River Falls, Superior Falls, and...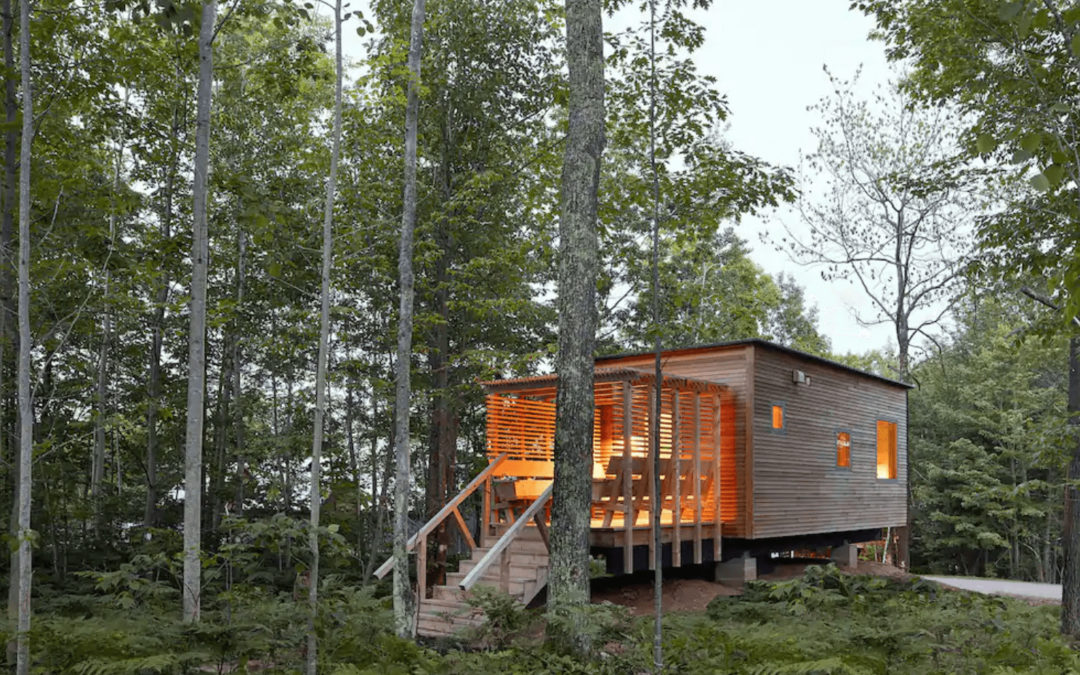 1. Tiny On The River Location: Black River Falls, WI Avg. Rate: $137/night "Exquisite Wisconsin design and craftsmanship is on display in cedar trim, cherry cabinets, oak floors and tons of high-end accoutrements like marble countertops, heated floors, fireplace, a...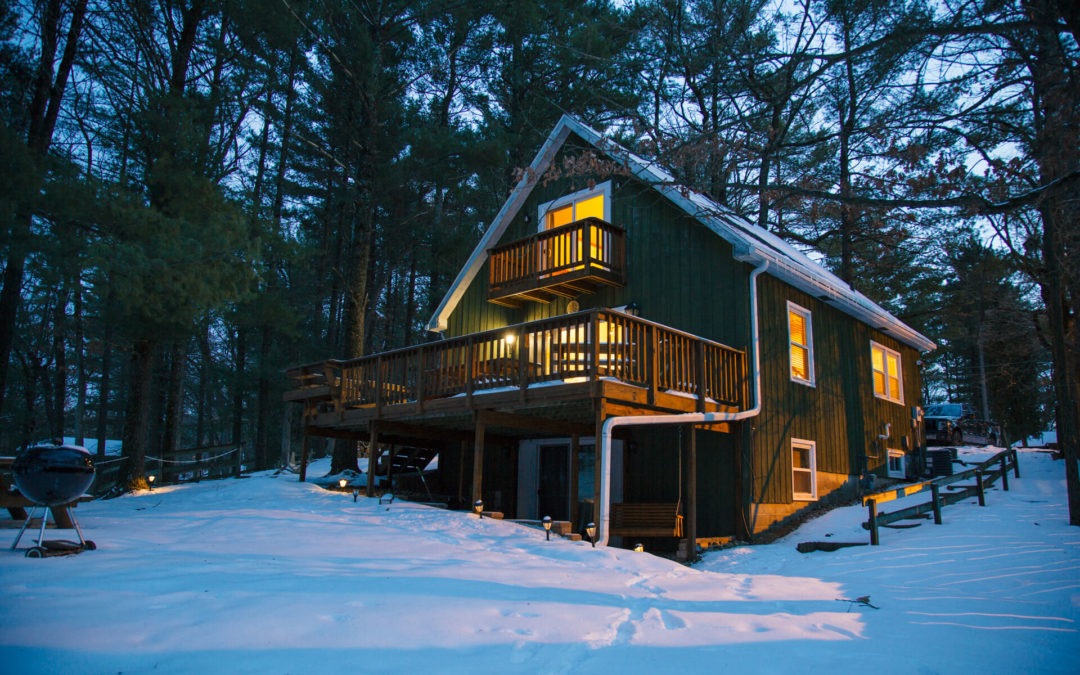 Our trip was sponsored by Wisconsin Dells Visitor & Convention Bureau. All opinions are my own.Wisconsin Dells is known as the "Waterpark Capital of the World" but there's another side to this popular Wisconsin destination that you may not realize... A quieter,...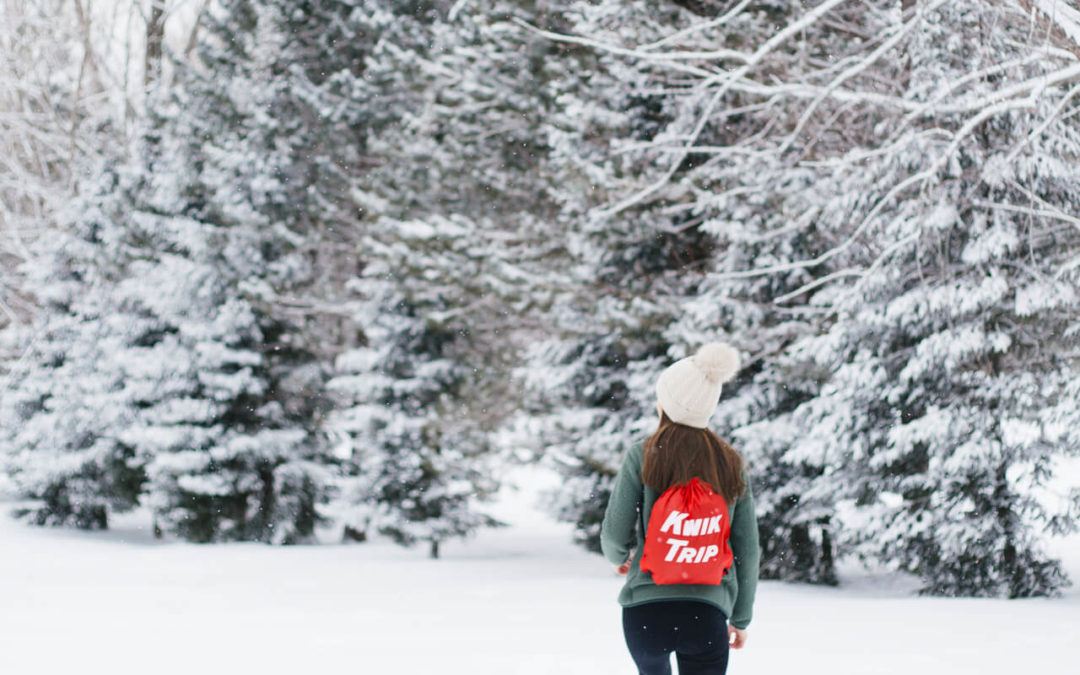 There are so many awesome things I love about Kwik Trip – their coffee, their Glazer donuts, how clean their stores always are, the staff friendliness… I could write a mile-long list! But for today's blog post, I wanted to highlight five in particular!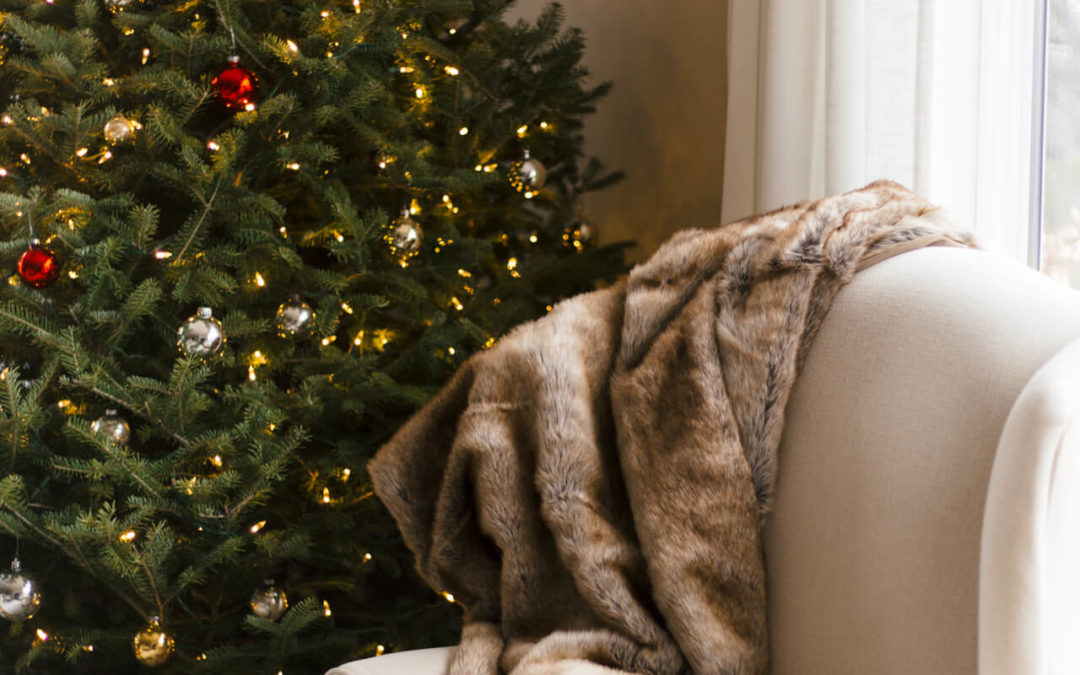 This post is sponsored by Lands' End. You can use code: NORTHERNER for 50% off at landsend.com until 12/15/2020!It's been a rather unusual start to the winter this year. October felt like January, November felt like September, and so far, December has been dry as a...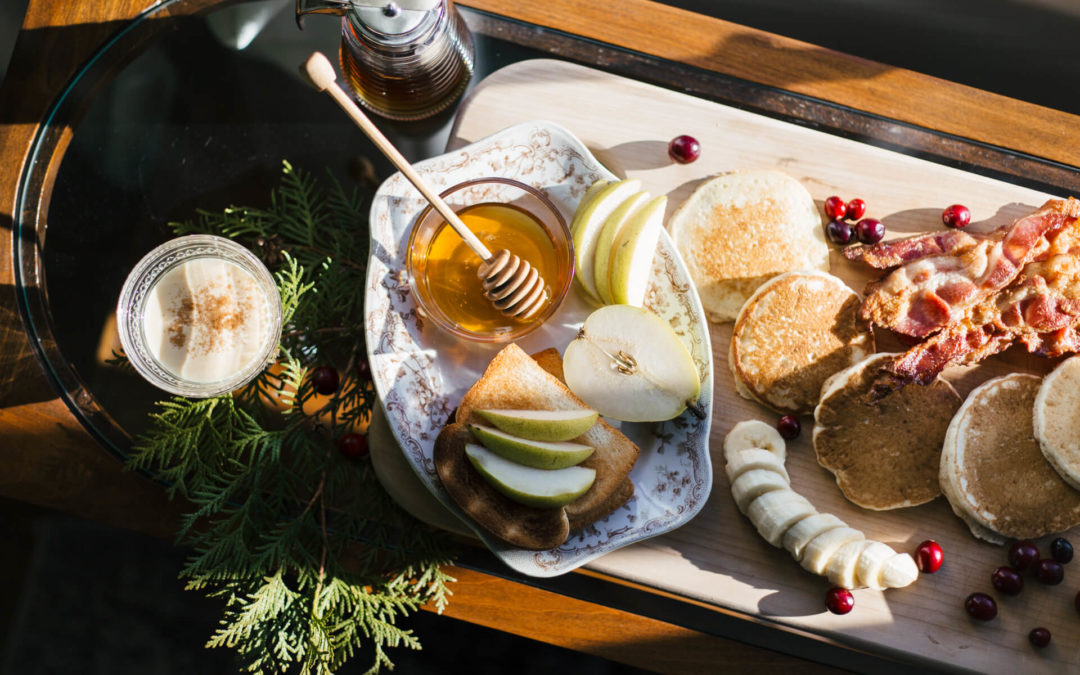 *I'm one of Kwik Trip's 2020 brand ambassadors. Read my other KT blog post here!I've been getting in the holiday spirit lately - I'm starting to decorate our tree, I've been playing some Christmas music, and I created this holiday-themed Kwik Trip breakfast board! I...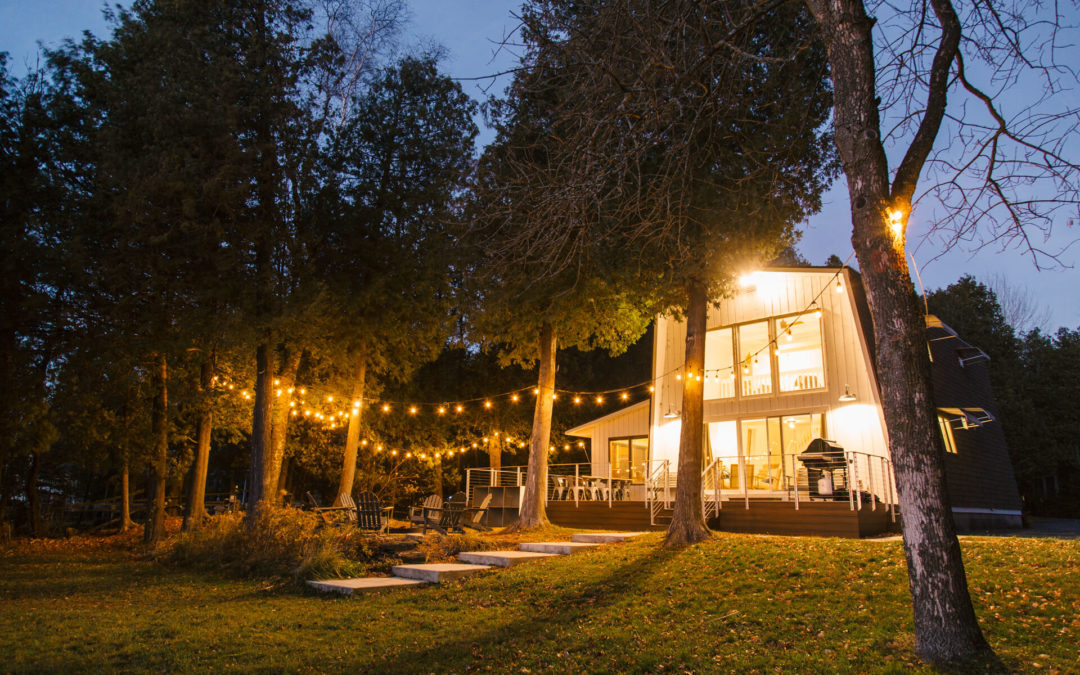 On the quieter, eastern side of the Door County peninsula sits a stunning cabin rental called The Bay.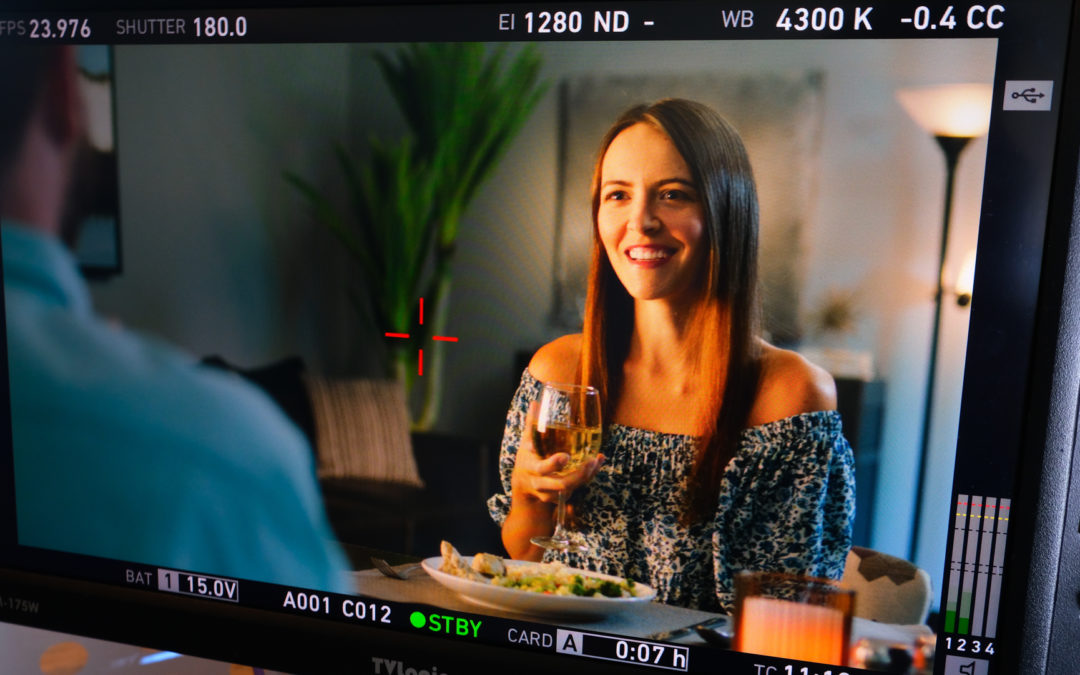 A few weeks ago, I traveled down to Madison for two days to play the part of "Ashley" in an upcoming Kwik Trip commercial! (They thought it'd be fun to have some of their brand ambassadors play a few roles instead of professional actors). Honestly one of the coolest...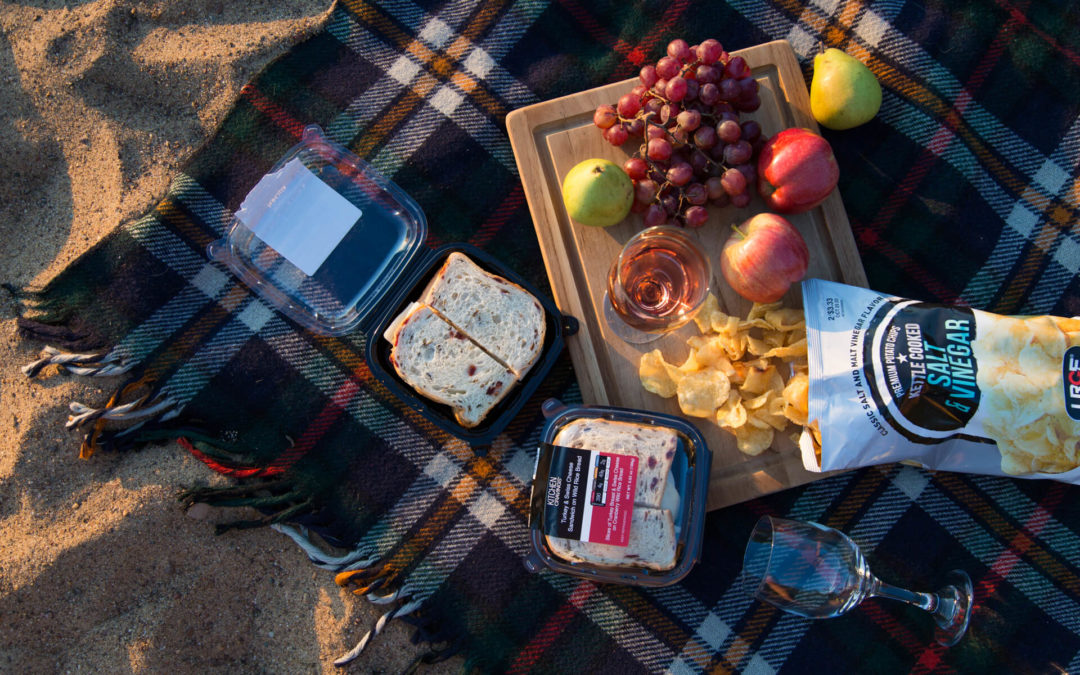 It's no secret that I love beach campfires and lakeside picnics. So when I decided to put together a Kwik Trip-inspired one, I had only one requirement: every picnic item had to come from there. So we swung by the nearest store, grabbed a basket, and started perusing...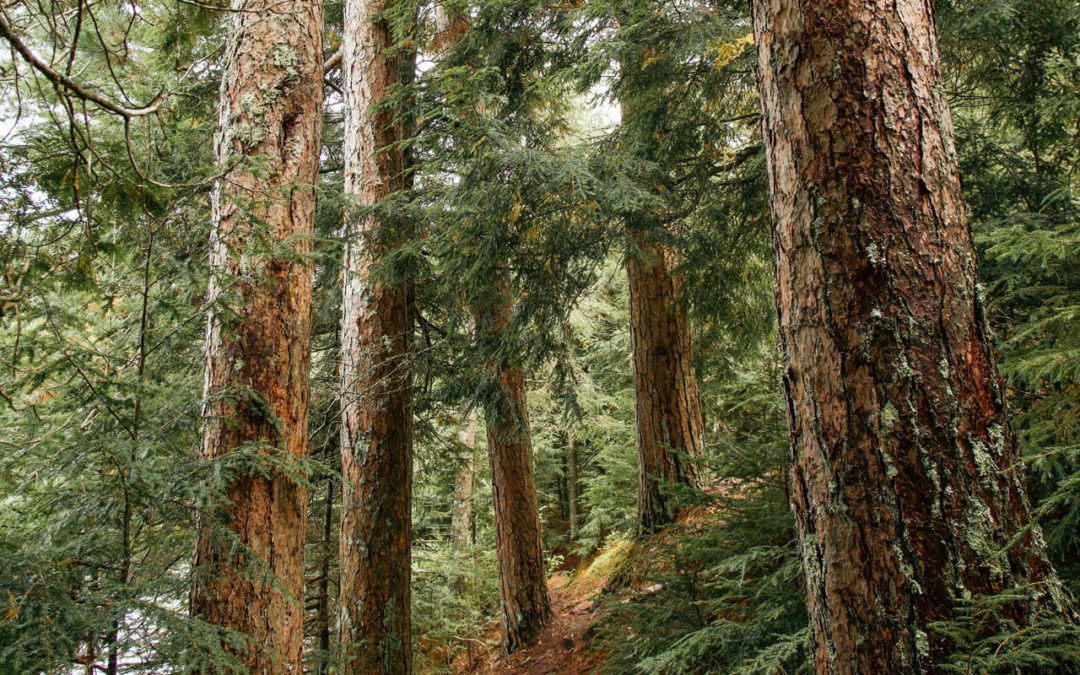 In the forests surrounding the area of Sayner-Star Lake is a beautiful hiking spot called Trampers Trail. This trail brings you through old-growth forest and along the edge of Star Lake. I had explored this area during my trip with Wisconsin Travel Best Bets and...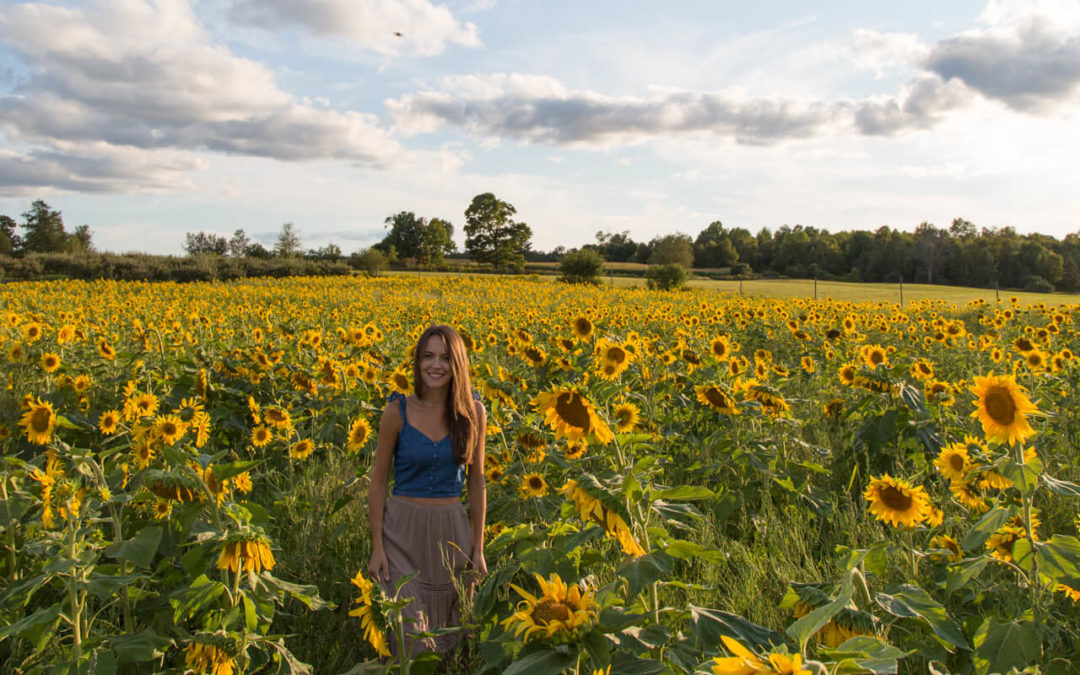 Usually, around this time of year, the sunflowers are long gone here in Wisconsin. But there's one place where they're still going strong: Helene's Hilltop Orchard! This bustling family farm is located about 25 minutes north of Wausau, right outside of Merrill, WI. I...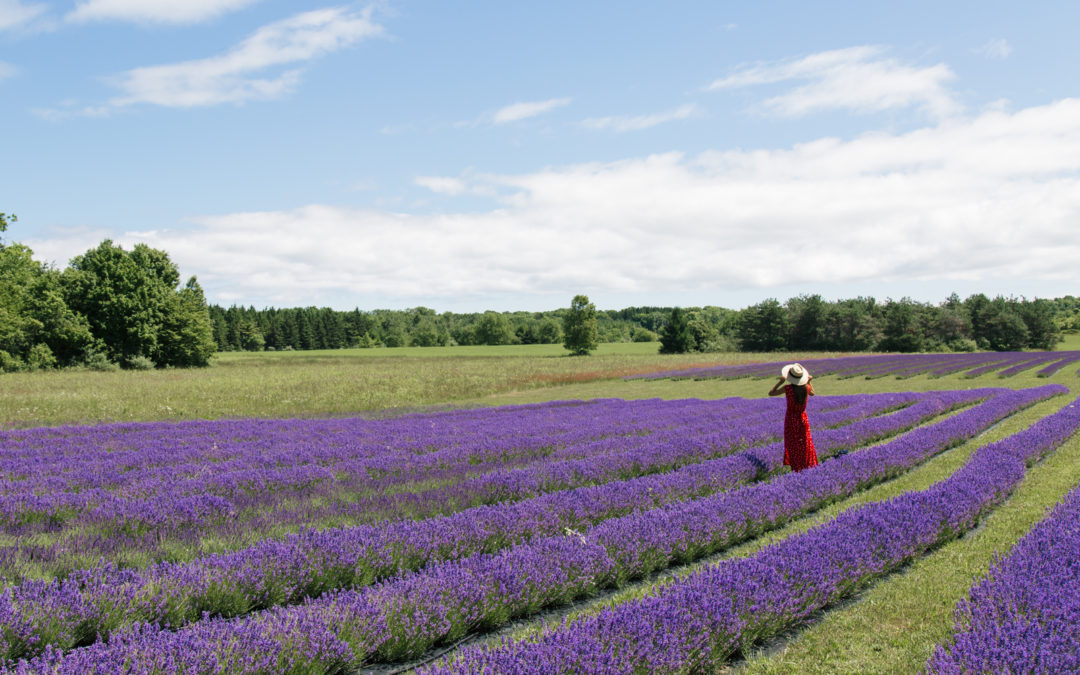 This past weekend, I traveled to Washington Island in order to photograph a wedding. The following day, I decided to take advantage of my time here and headed to the lavender fields - something I've always wanted to do! The fields were in full bloom and absolutely...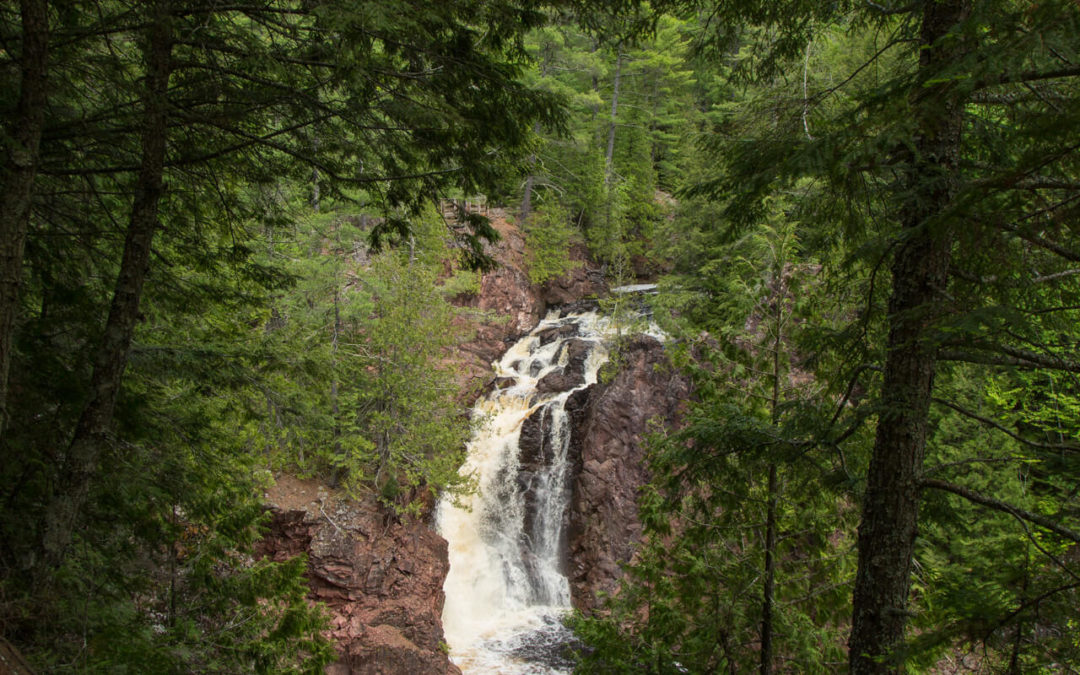 Copper Falls State Park is a beautiful section of public land in northwest Wisconsin. Located in Ashland County, this 3,000-acre park was our third stop on our waterfall tour! There are two major waterfalls within the park: Copper Falls and Brownstone Falls. Both can...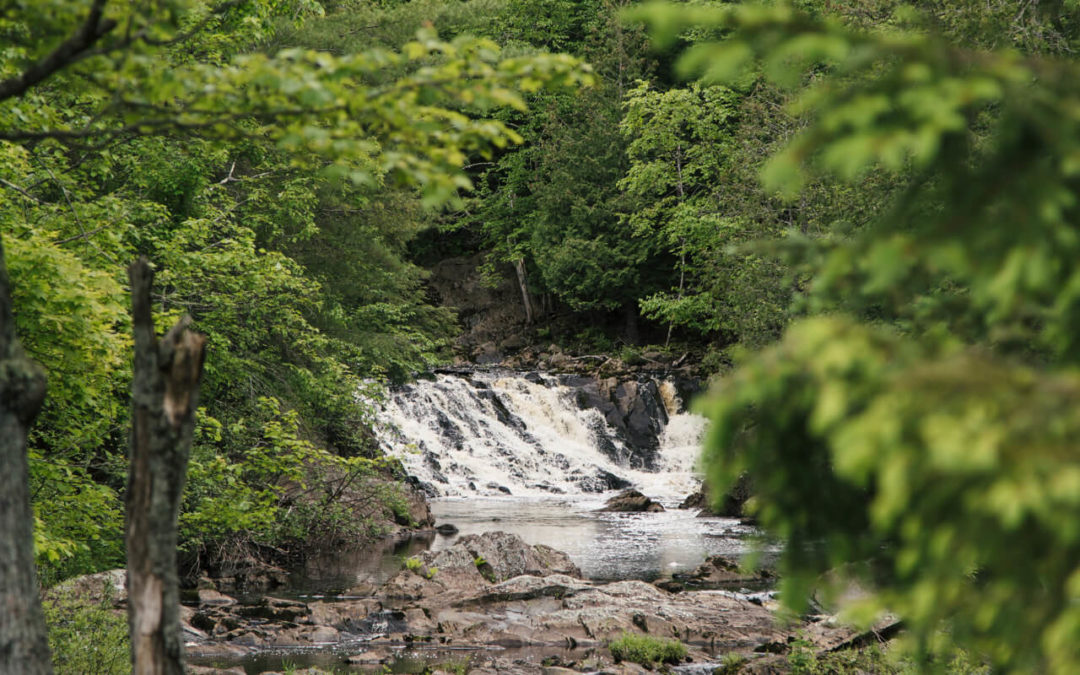 Upson Falls was the second stop on our day-long waterfall tour. This waterfall is located right by the little town of Upson and can be visited by entering Upson Falls Campground (there's no fee to enter and visit the falls - there's only a cost if you're camping). The...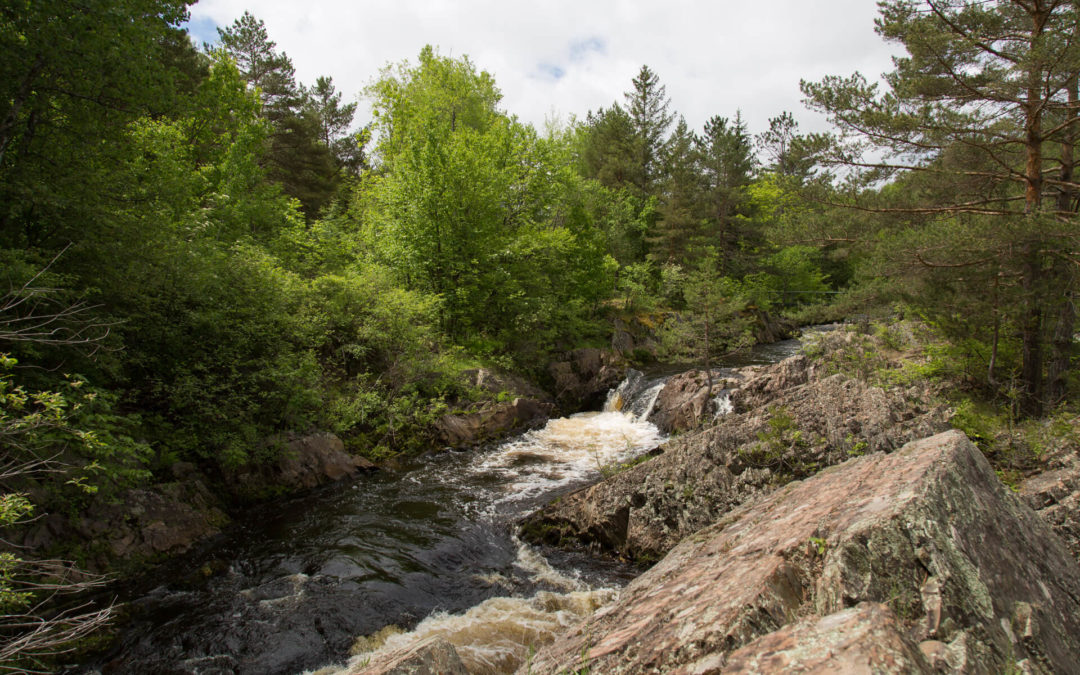 Wisconsin has quite a few waterfalls, especially in northwest Wisconsin. I've always wanted to see a few of them so one Saturday, we went on a day-long waterfall tour! Our first stop was Gile Falls, a small waterfall located right in the tiny town of Gile.As you head...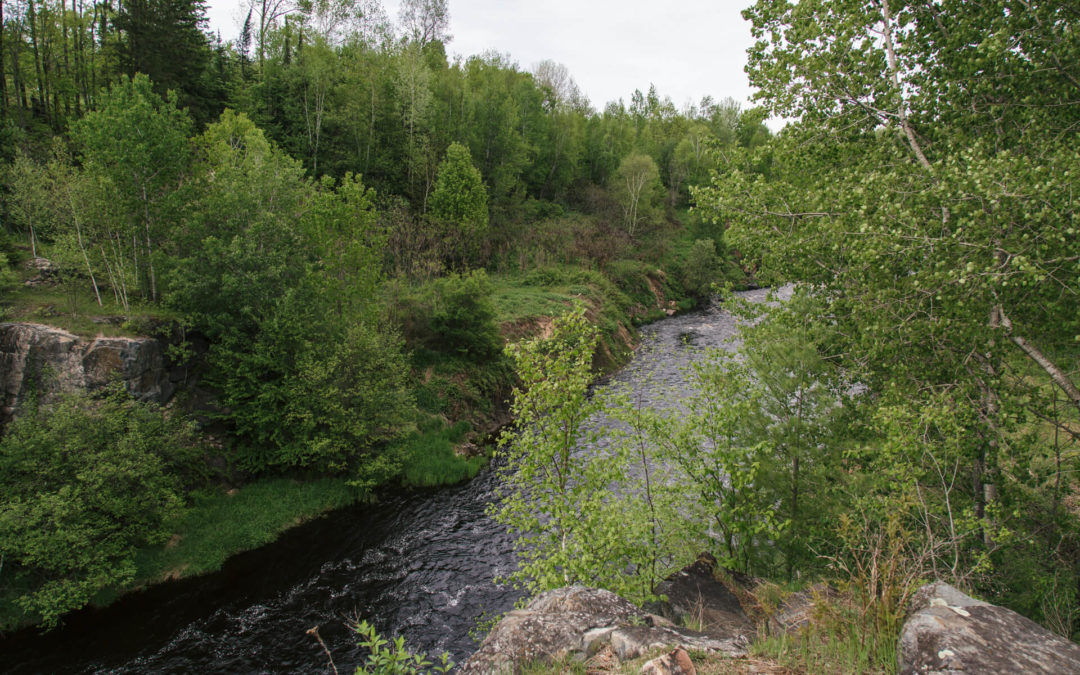 The Prairie Dells Scenic Area is an awesome hidden gem in central Wisconsin. It's almost like the lesser-known, little sister of the Eau Claire Dells! Located about 10 miles northeast of Merrill, it features a large river gorge, a wooded forest, and rocky...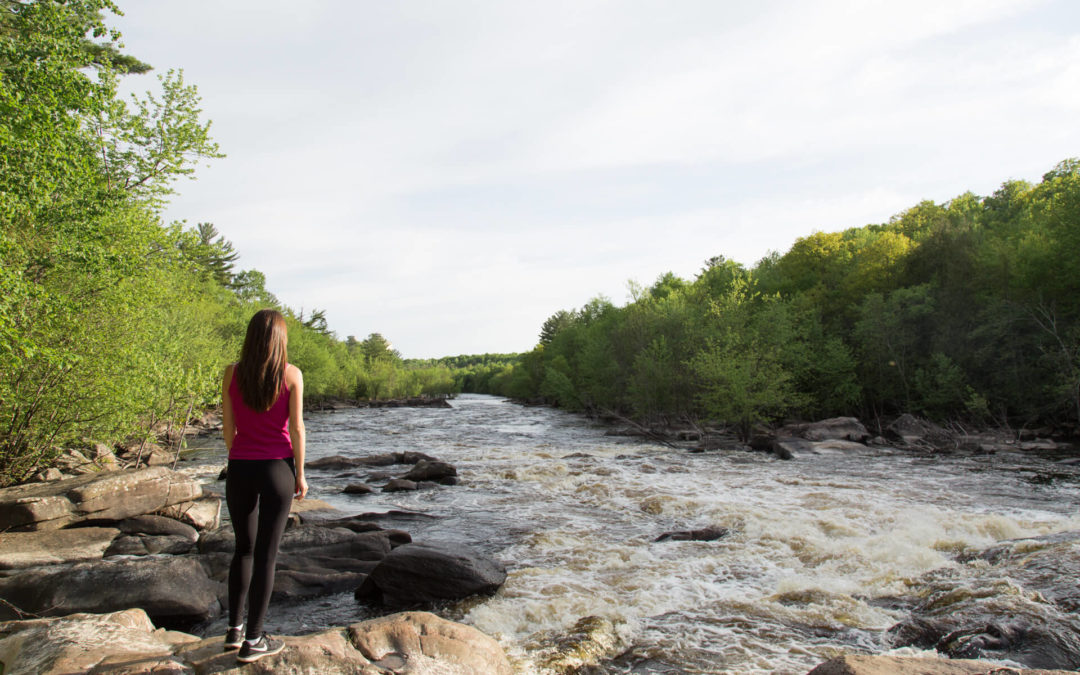 Grandfather Falls is a beautiful series of small cascades that tumble over rocks in a section of the Wisconsin River. It's located about 13 miles north of Merrill off of Highway 107 (see map below) and a great spot to go hiking in central Wisconsin!As you drive north...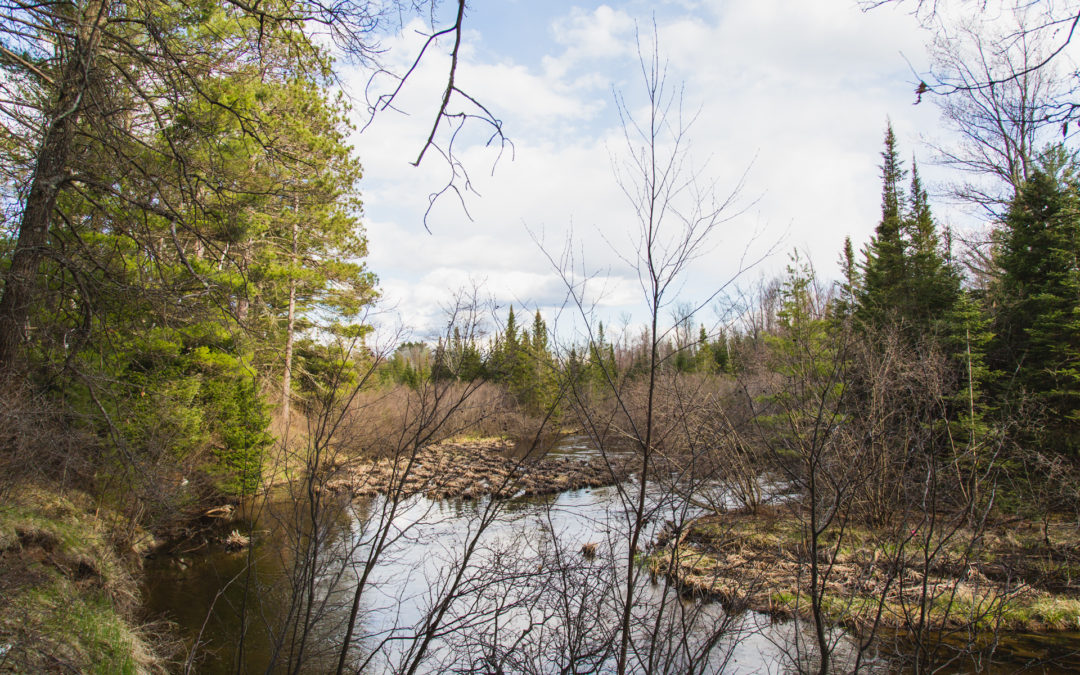 Located in northern Wisconsin, just 10 minutes west of Rhinelander, is a place called Woodboro Lakes Wildlife Area. It's a 3,000-acre section of public land with small, shallow lakes, a babbling creek, and an extensive logging road that runs throughout the property...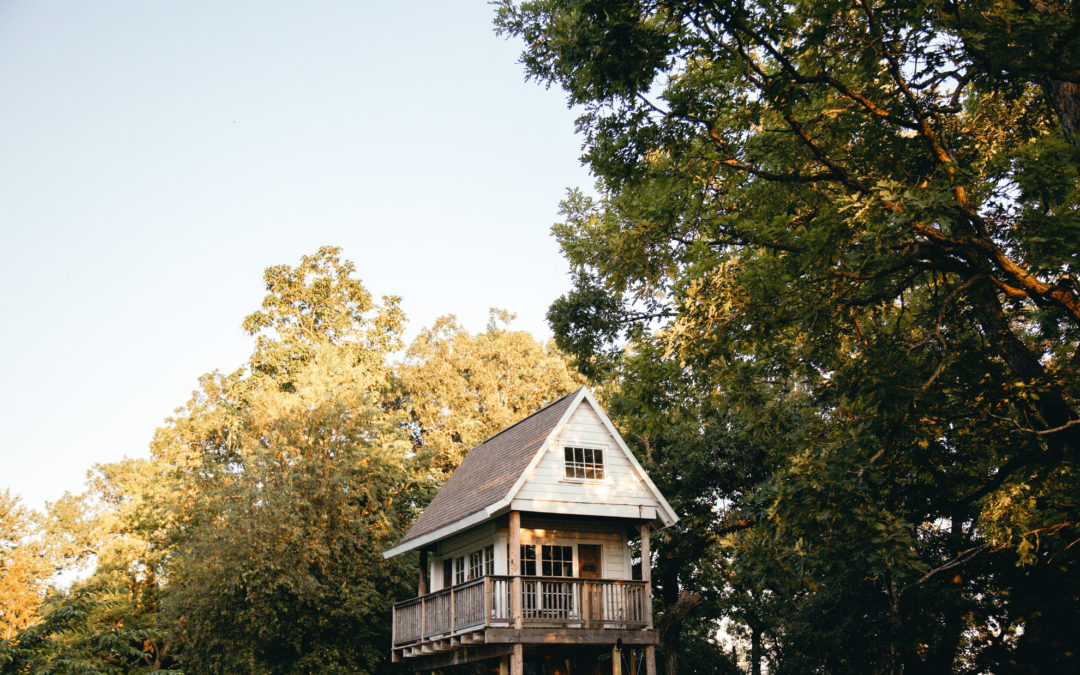 What's cooler than camping out in a treehouse?! In today's post, I'm sharing 8 Treehouse Airbnb's in the Midwest! (Wisconsin, Michigan, & Minnesota)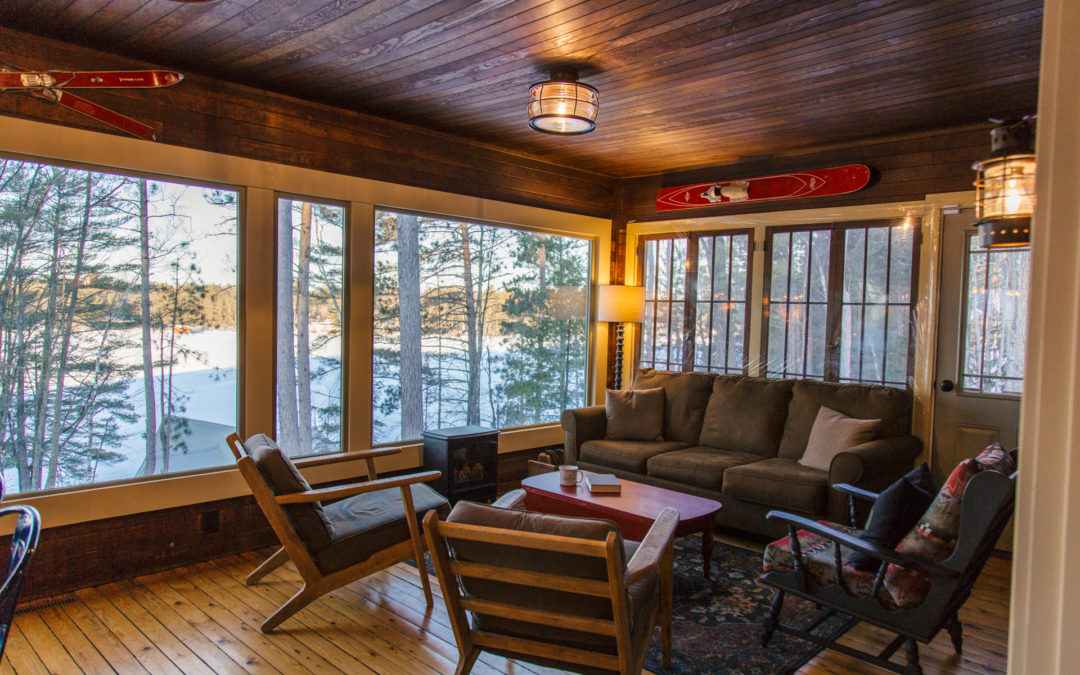 Pine Cove Cabin is one of those places that checks all the boxes for a classic "up north" stay. Built in the late 1920s but renovated in 2017, Pine Cove has that perfect mix so many of us want in a getaway - rustic yet modern. I love cabins that feel... well, cabin-y!...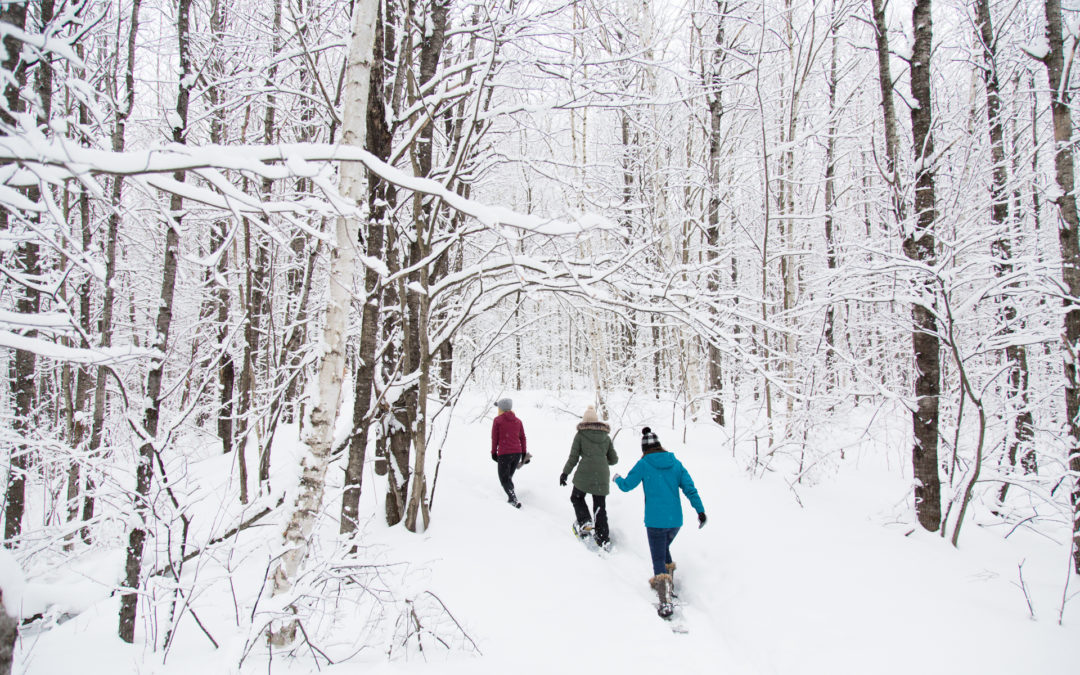 The other week, a few friends and I headed to the Washburn Trails, located about 20 minutes west of Rhinelander, Wisconsin. In the winter, it offers 15 miles of trails for cross-country skiing, snowshoeing, and fat-tire biking. There's a heated shelter, a good-sized...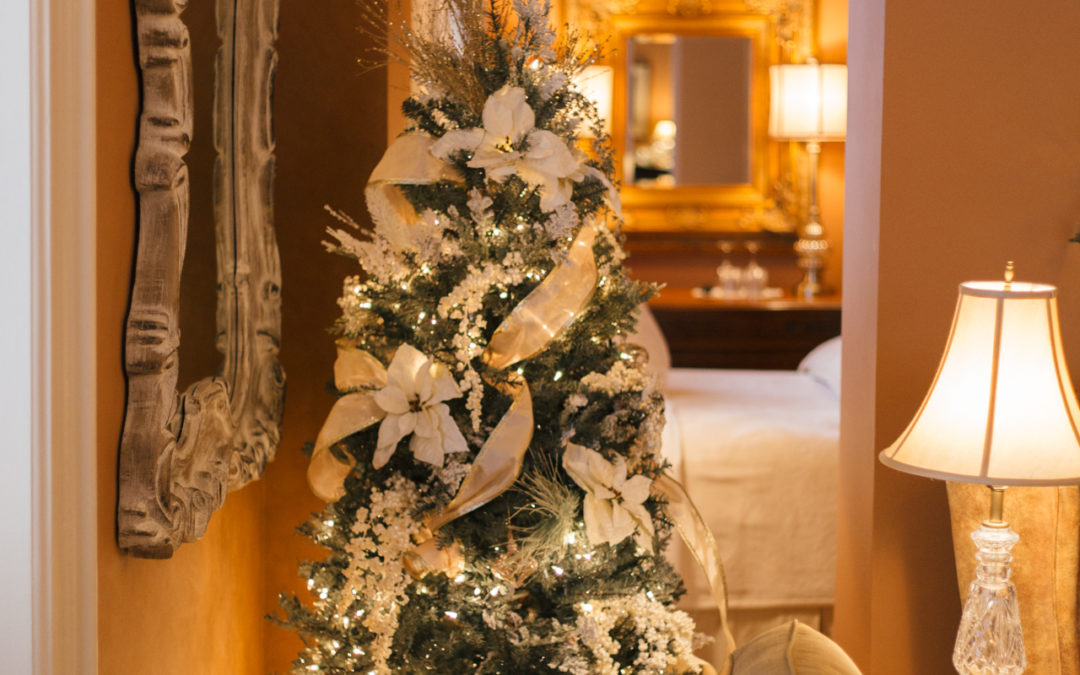 In mid-December, my mom and I escaped the Northwoods for a few days and fled to the Door County town of Sturgeon Bay. We were staying for two nights at The Foxglove Inn, a stately bed & breakfast nestled within the historic district just steps from downtown.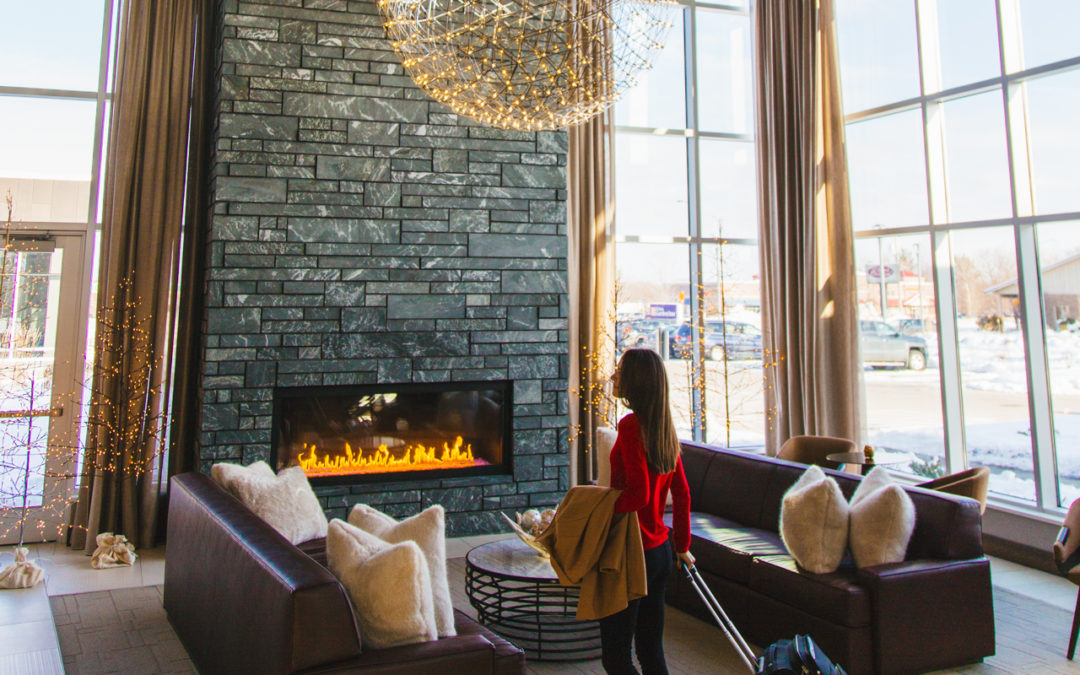 This post is sponsored by the Hilton Garden Inn Wausau. All thoughts and opinions are my own.If you've ever driven through Wausau along Highway 51, you've probably seen the city's newest hotel - the Hilton Garden Inn. Located on North Mountain Road, this hotel is...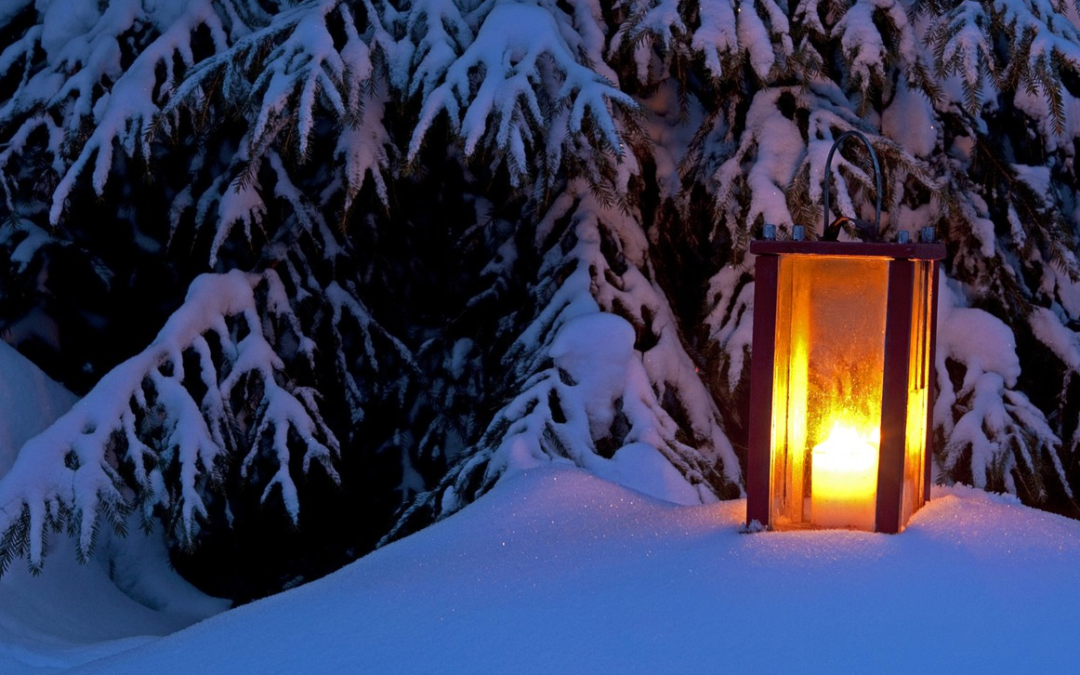 Candlelight hikes are becoming more and more popular here in Wisconsin. It's a perfect way to get outdoors and enjoy the winter landscape. Depending on the event, you can ski, snowshoe, or hike the lantern-lit trails. To see if there's one near you, I've created a map...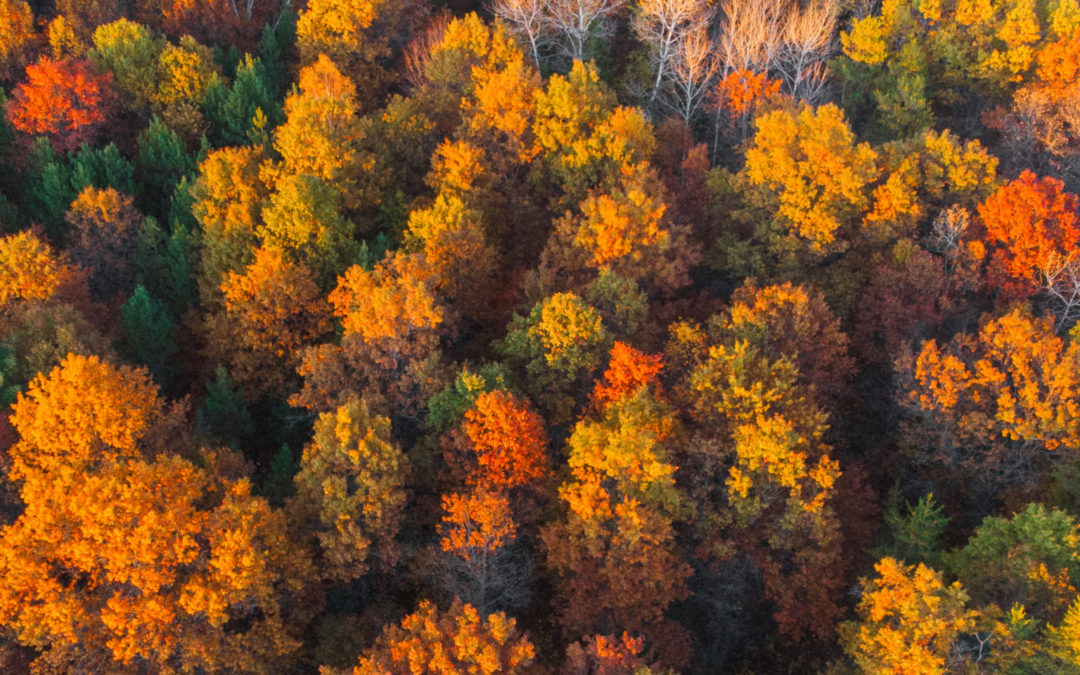 Thousands of lakes, sprawling forests, and small-town charm... welcome to the Northwoods of Wisconsin.Since there isn't an official geographic location for the Northwoods, I've chosen to focus this guide on three Wisconsin counties: Lincoln, Oneida, and Vilas. Most of...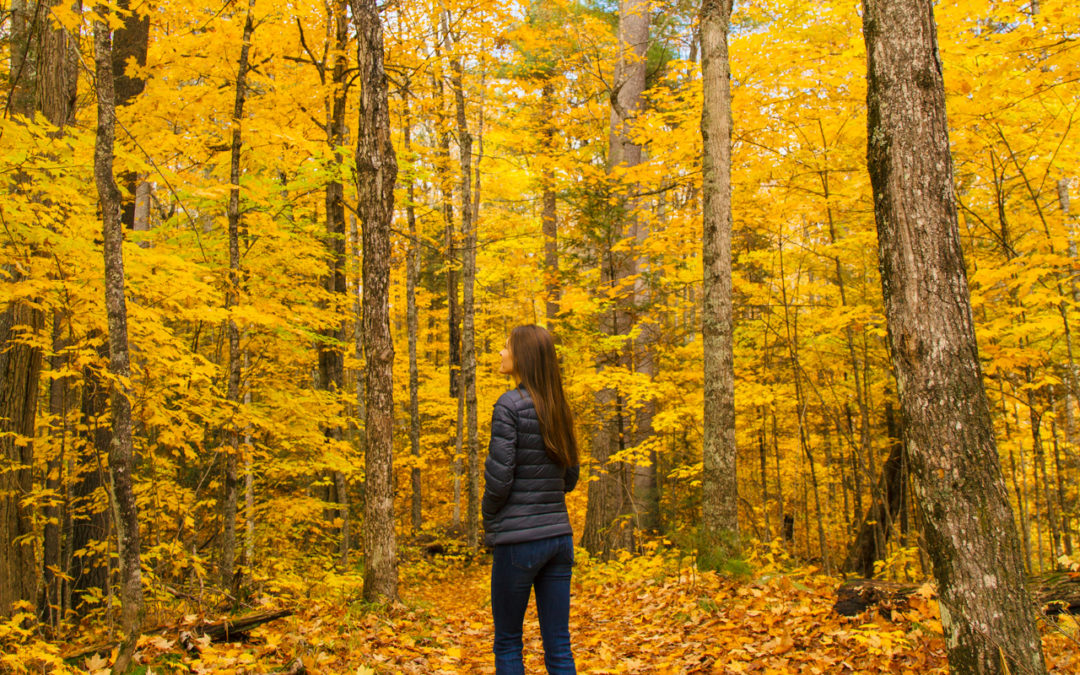 Last week, my mom and I had a girls day in Minocqua. We did some antiquing, went out to lunch, and just spent some quality time together. It ended being a gorgeous and sunny day so around mid-afternoon we laced up our hiking boots and went for a fall hike on the Raven...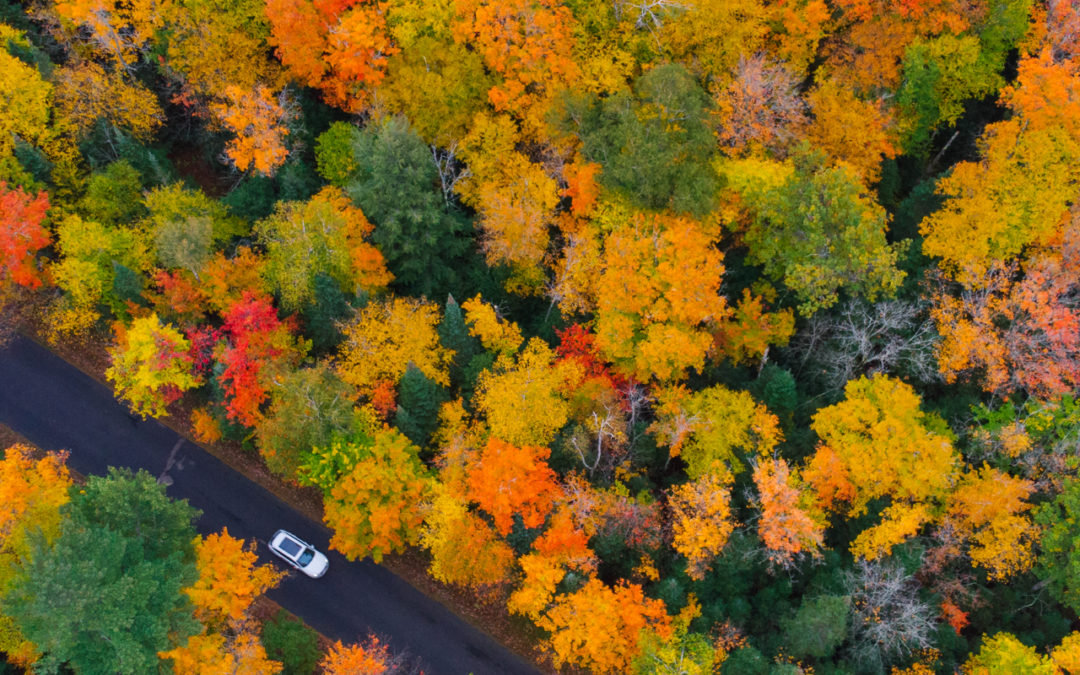 In early October, we headed north to Eagle River for Cranberry Fest!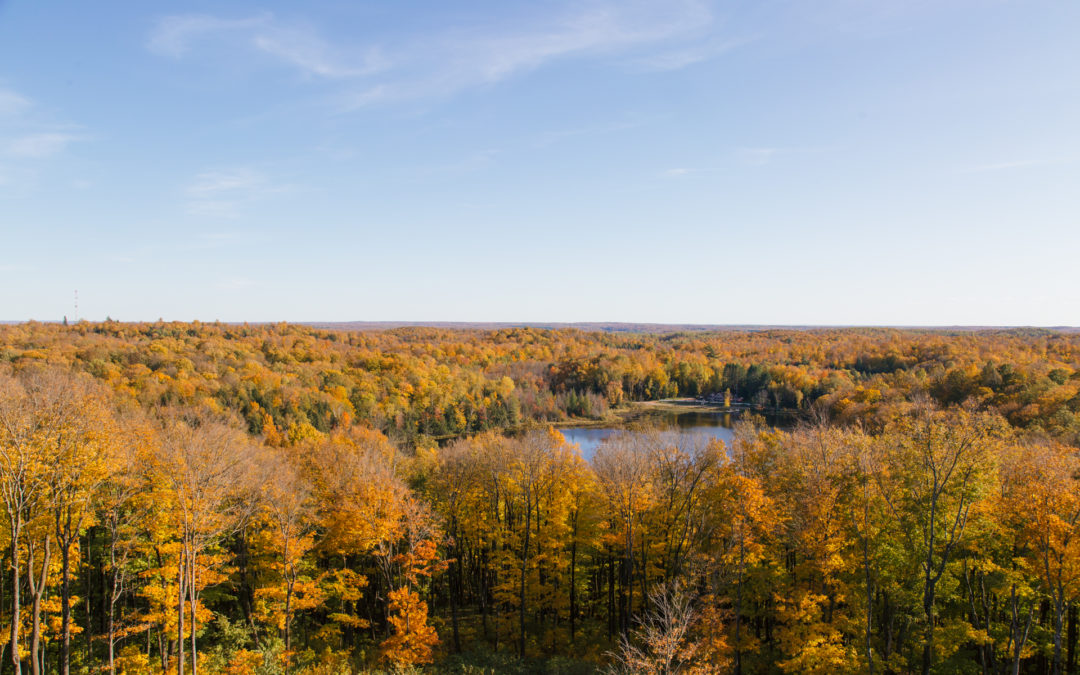 One of my favorite places in northern Wisconsin is Timms Hill, a county park located near the little town of Ogema. At 1,951 feet, Timms Hill is the highest point in Wisconsin and a beautiful spot to view the fall colors. A short hike from the parking lot will bring...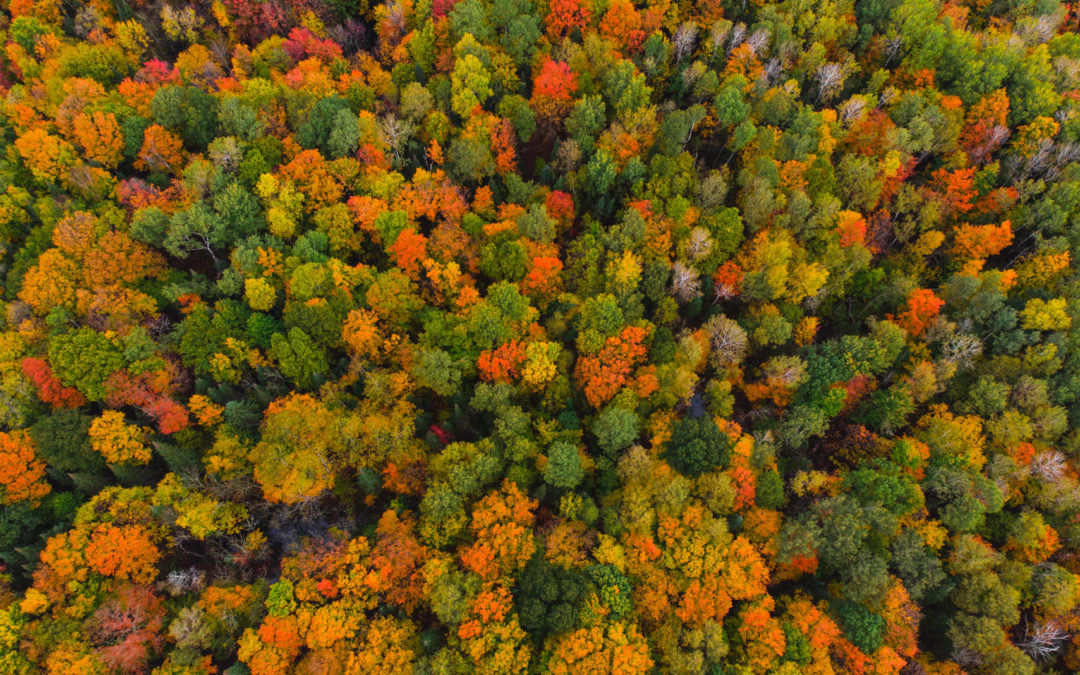 Yesterday, I decided to take a drive to see how the fall colors were coming along. I ended up finding this little spot called Alta Springs State Fishery Area. Located in Lincoln County, just 20 minutes northeast of Merrill, this small section of public land is a...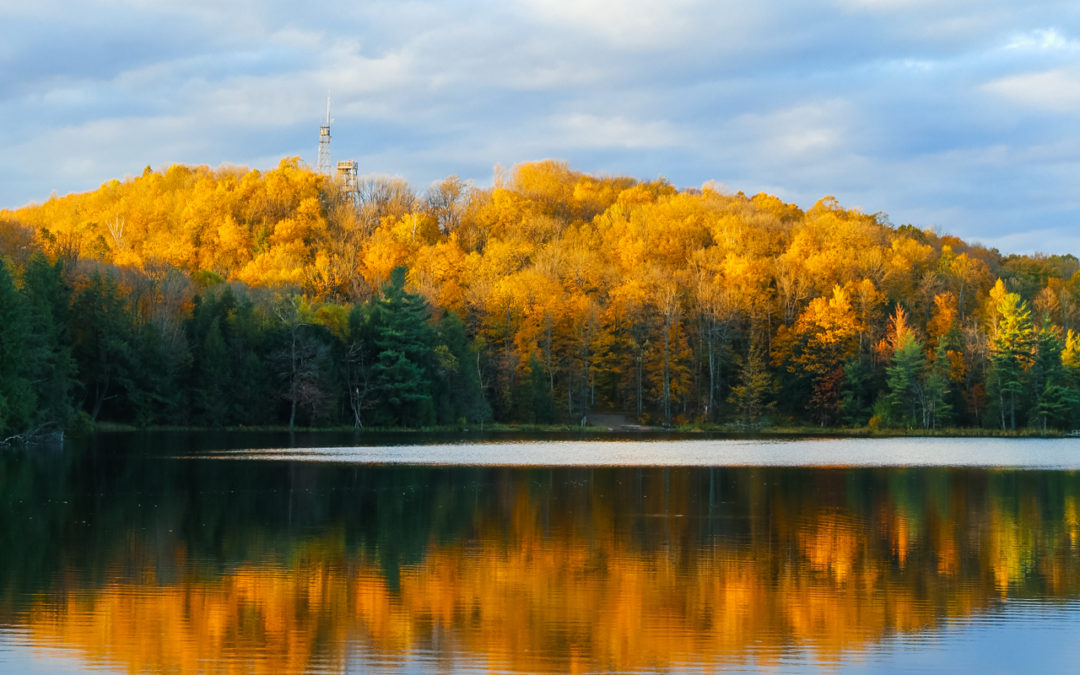 Autumn is quickly approaching here in Wisconsin! If you're looking for some good vantage points this season, here are five overlooks where you can view Wisconsin's fall colors from above.Timm's Hill is the highest point in Wisconsin with an elevation of 1,951 feet. A...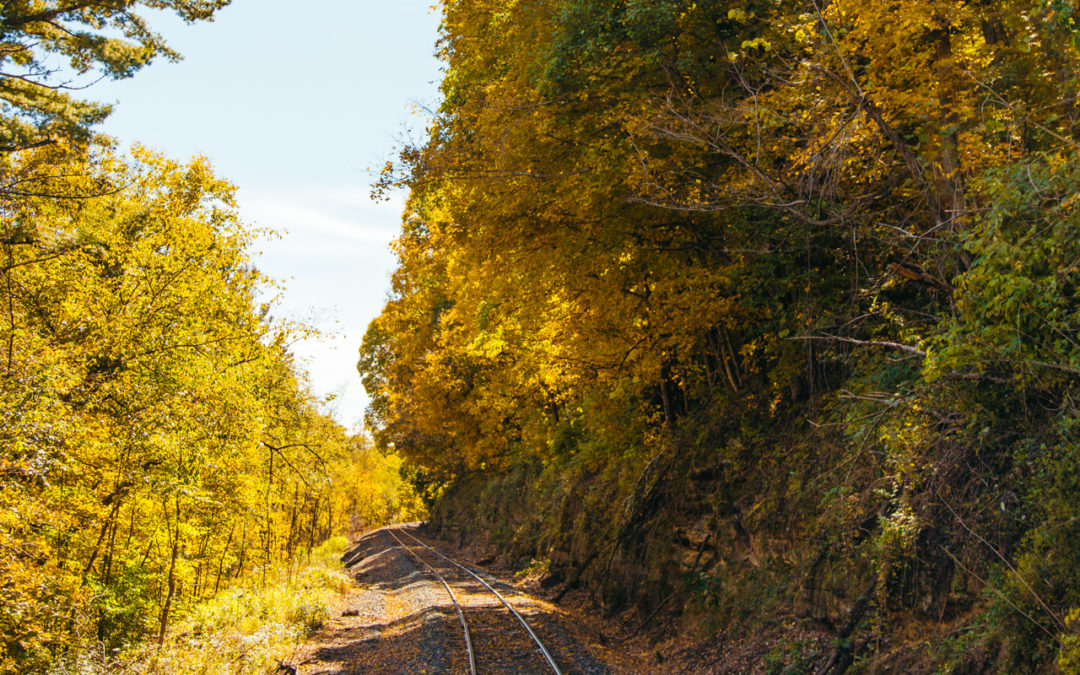 If you're looking for a more unique way to see the fall colors this year, consider climbing aboard The Osceola & St. Croix Valley Railway. Every year starting in September, the vintage trains chug slowly along the St. Croix River Valley, offering the opportunity...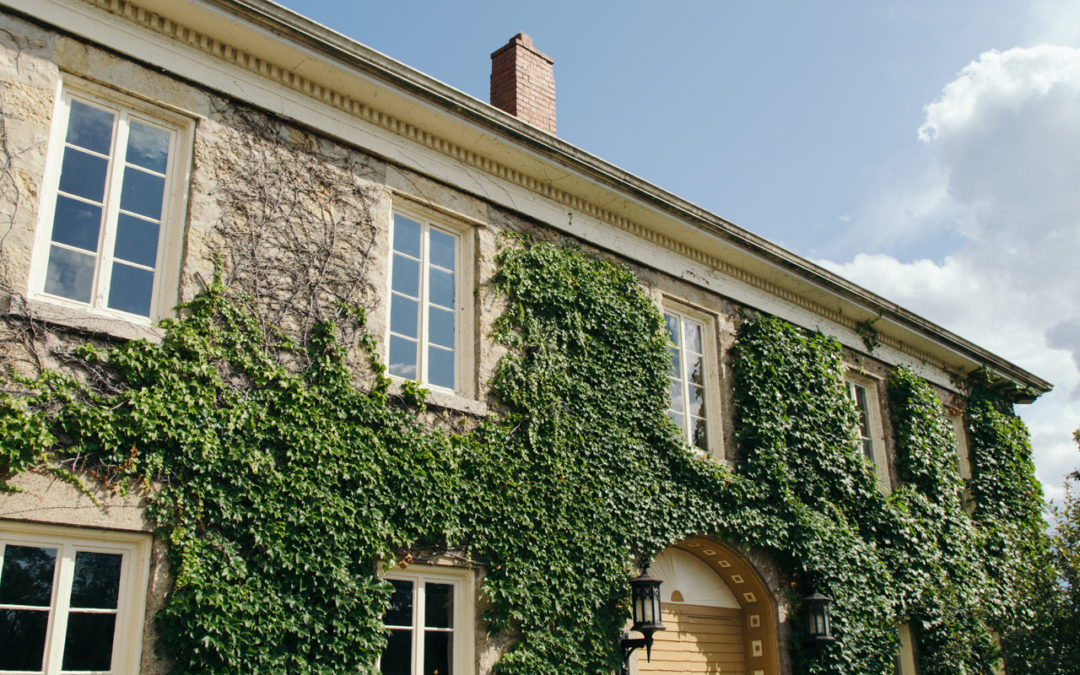 The sheer beauty of Wollersheim Winery is enough to make you stop in awe. With its ivy-covered buildings and lavish grounds, you'll feel as if you've just wandered onto a French estate.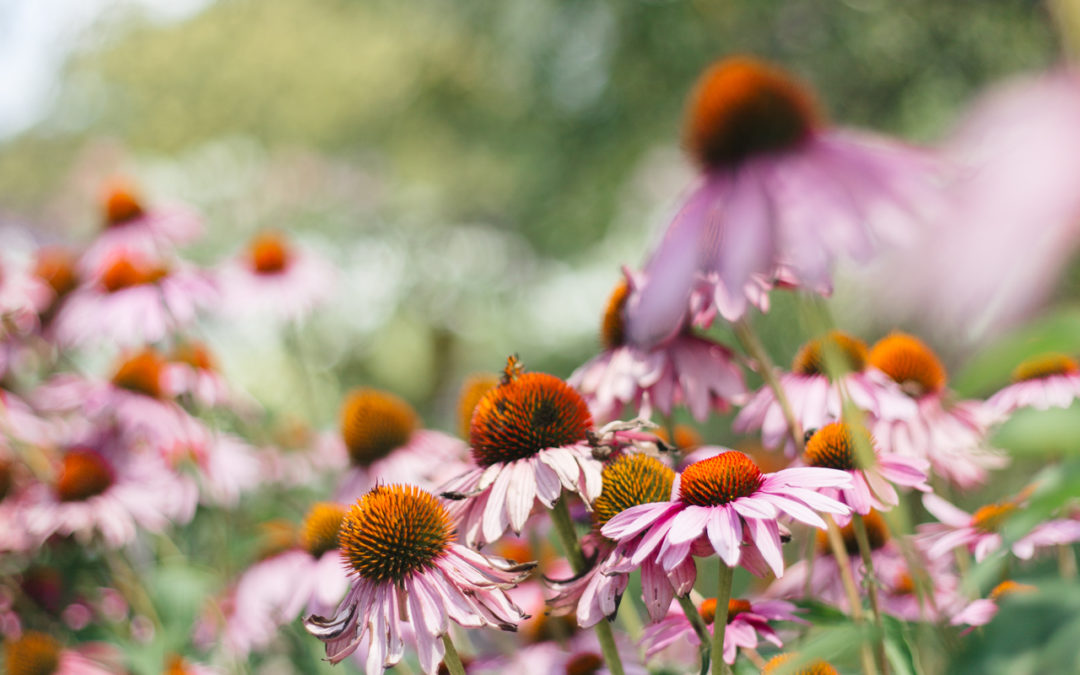 Located just a few miles from downtown Madison is Olbrich Botanical Gardens, a 16-acre property bursting with colorful flowers, small ponds, and an ornate Thai Pavillion. We spent a couple of hours here one afternoon and had such a wonderful time!The outdoor gardens...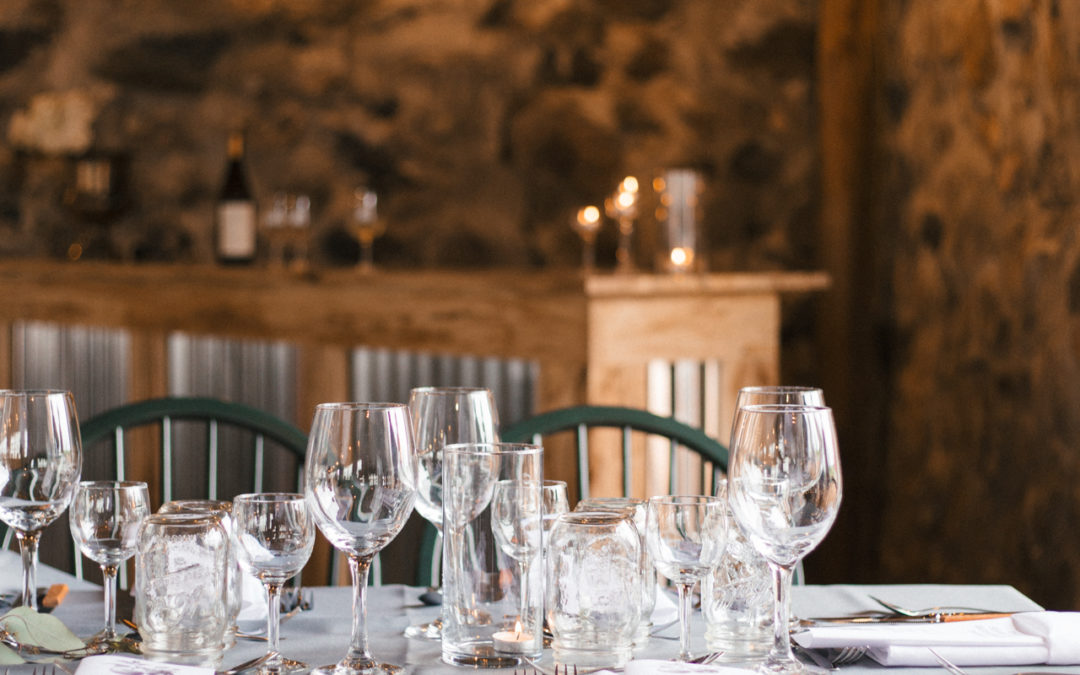 Last week, Helene's Hilltop Orchard hosted their first-ever Thursday Night Sunset Dinner. It was an elegant, farm-to-table, culinary experience complete with four courses, wine pairings, and good conversation. Set amongst the beauty of central Wisconsin farmland, this...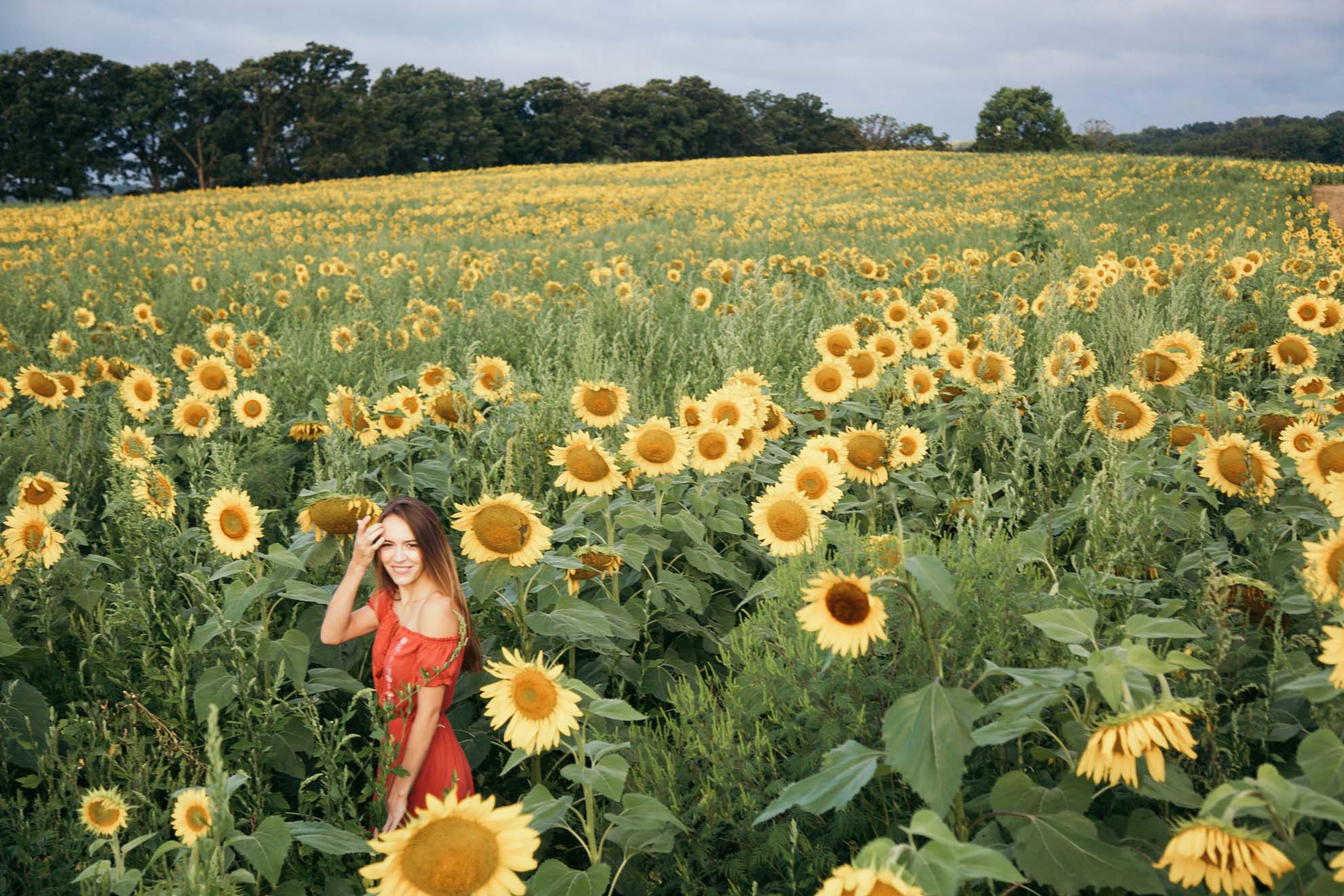 Nothing says summer like a sprawling sunflower field. These bright yellow blooms always put a smile on my face and I love searching for new farms to visit each year. Since their season is quickly approaching, here are three sunflower fields in Wisconsin that you...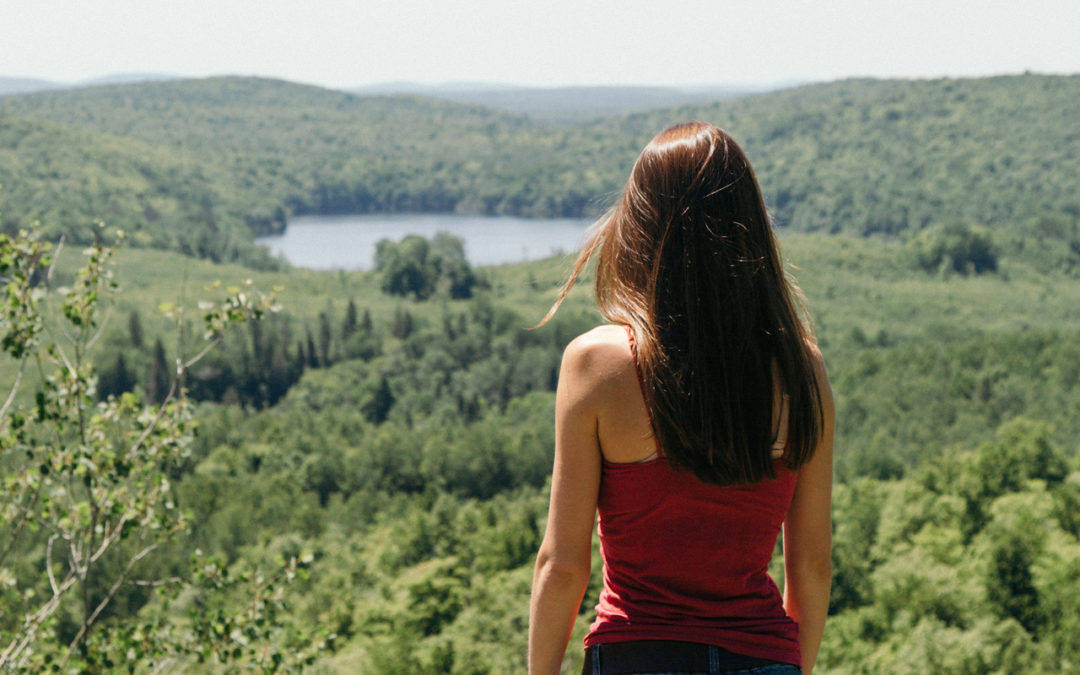 This might be my new favorite hidden gem in northern Wisconsin! Corrigan's Lookout is located in Iron County and offers some spectacular panoramic views of Wisconsin's landscape. A short, quarter-mile hike will lead you to a rock outcropping that overlooks Upson...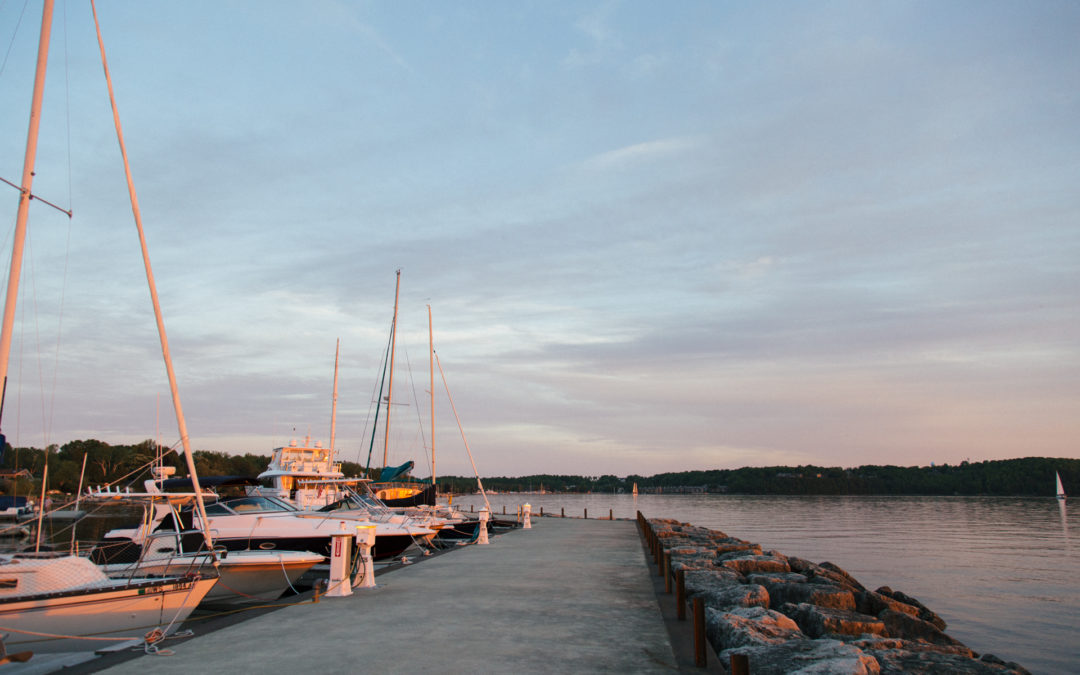 In early June, I spent the weekend in Sister Bay, Wisconsin. This charming, lakeside village is located on the northern end of the Door County Peninsula and has a lively, coastal feel to it. As we entered Sister Bay that Friday afternoon, we made our way down the...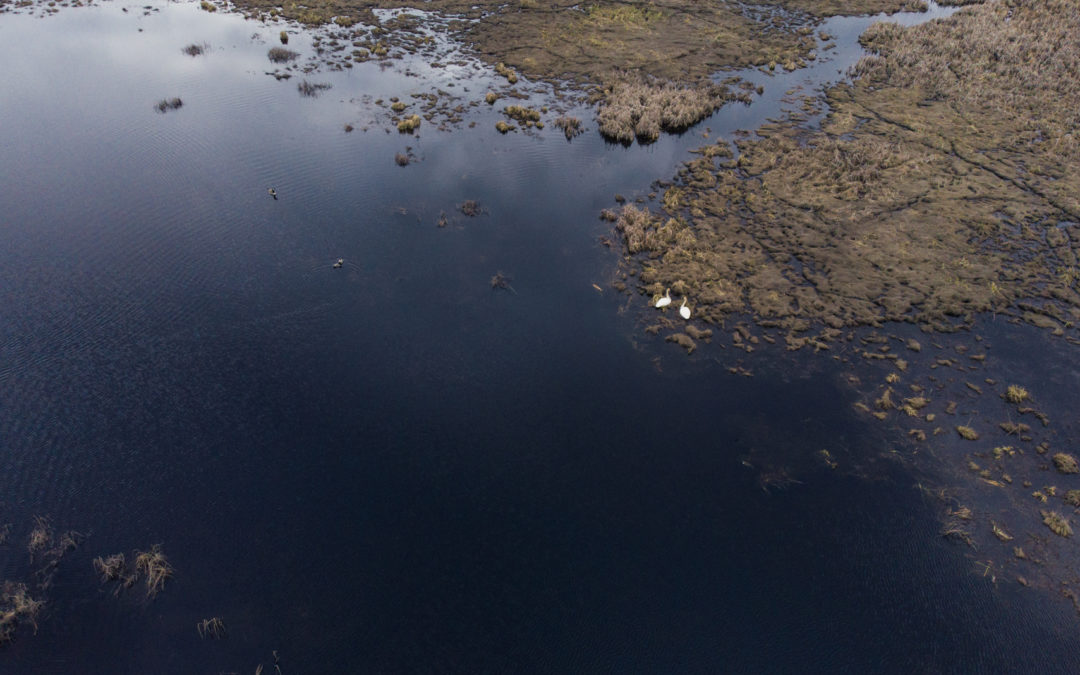 Earlier this spring when I was researching good spots to go birdwatching, I came across Spring Creek State Wildlife Area. The WI DNR website states that trumpeter swans are common inhabitants of this 1,000-acre property so I just had to go check it out myself! It was...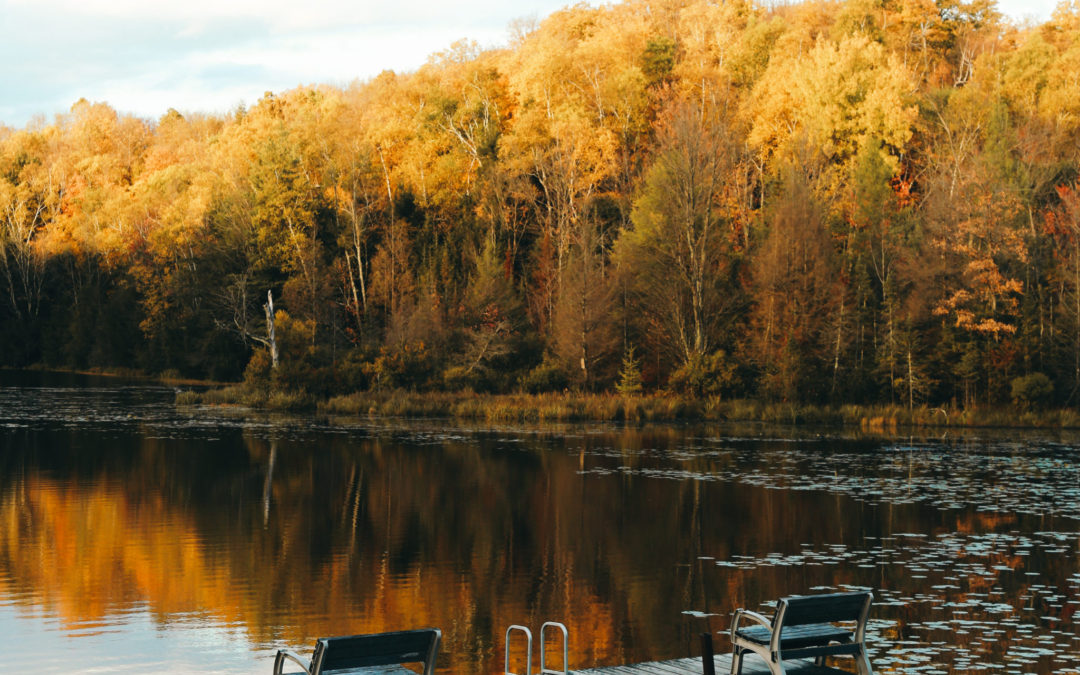 I love finding unique and beautiful locations around Wisconsin. After going through my Instagram feed, I've come up with a few of my favorites! Check out these 10 Instagrammable Spots in Wisconsin!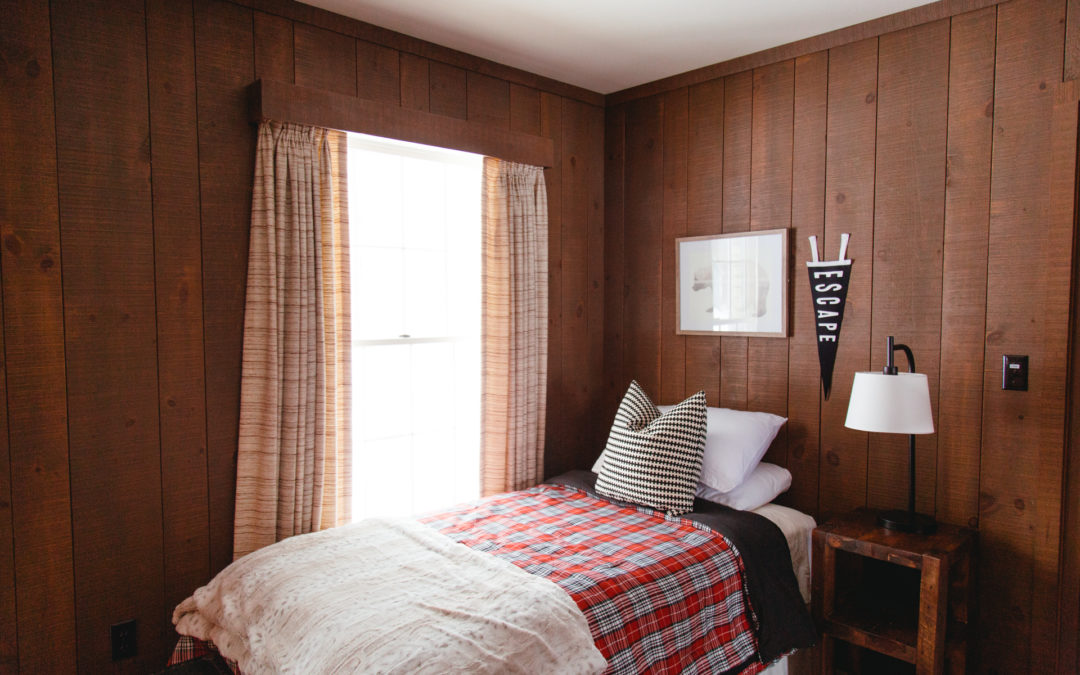 Nestled in the heart of northern Wisconsin sits The Brick House – a beautifully immaculate colonial-style rental home on the shores of Alder Lake, part of Manitowish Waters Chain of 10 Lakes. It's a large and spacious place complete with five bedrooms, three-and-a-half baths, two living rooms (each with their own fireplaces!), and a big three-season room.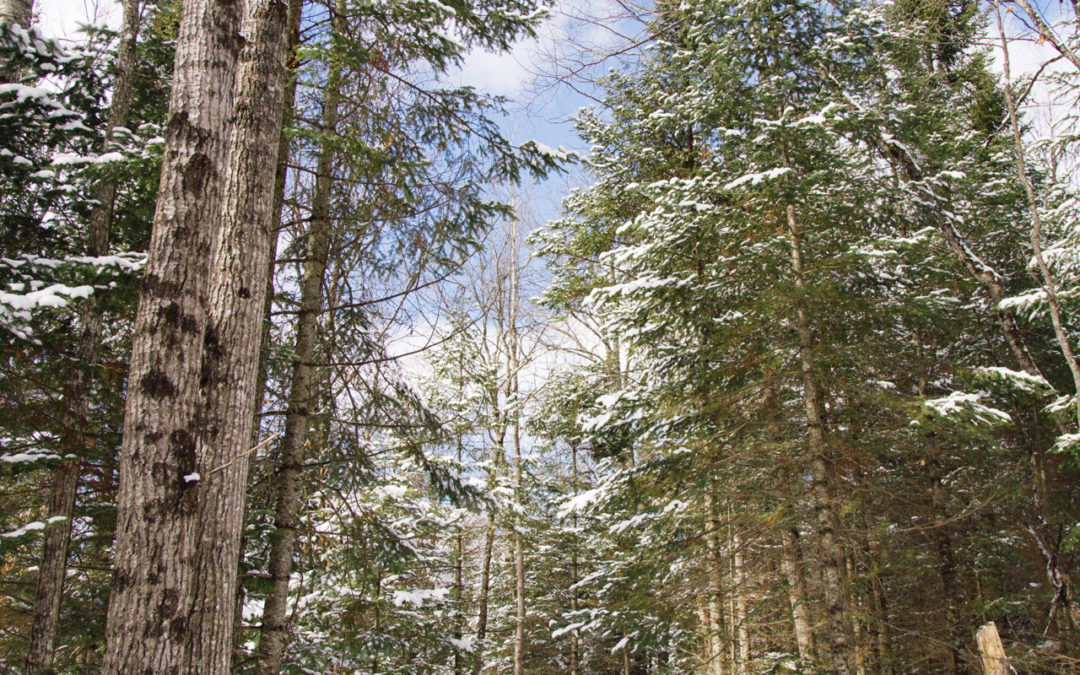 I've been wanting to check out the WinMan Trails for a while now and this weekend I finally got around to it! This 1,300-acre silent sport destination is located between Winchester and Manitowish Waters, hence the shortened name, WinMan :)5 miles of snowshoe trails,...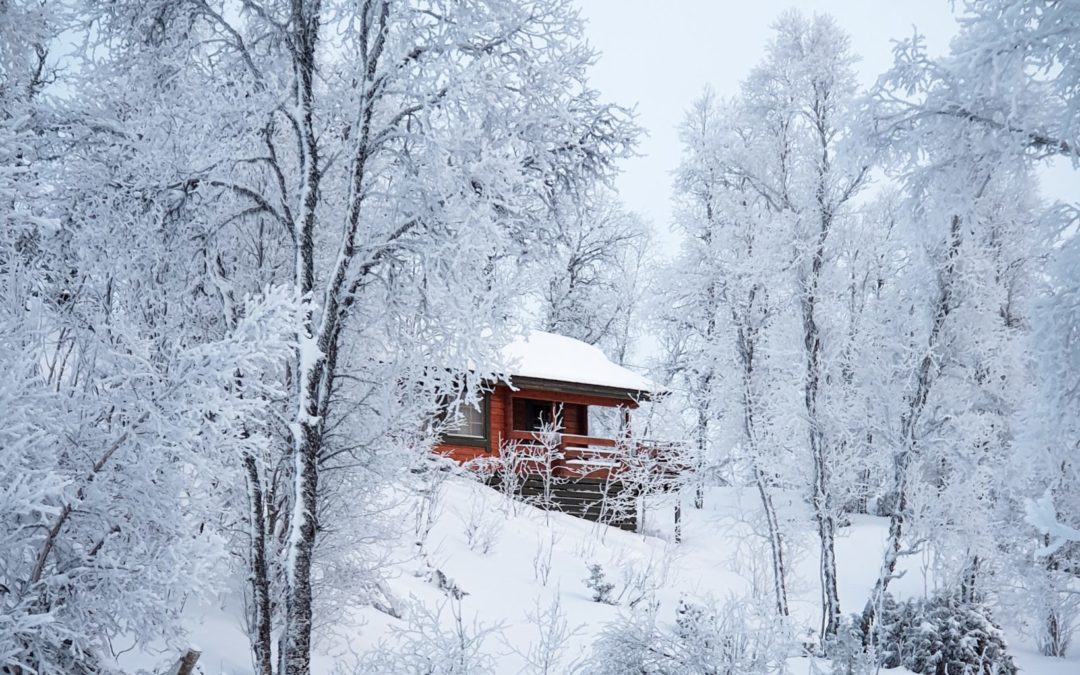 There's something so charming and alluring about A-frames. If you're looking for a little Wisconsin getaway, I've found 7 absolutely STUNNING A-frame cabin rentals in Wisconsin that you can book right now! Time to start packing!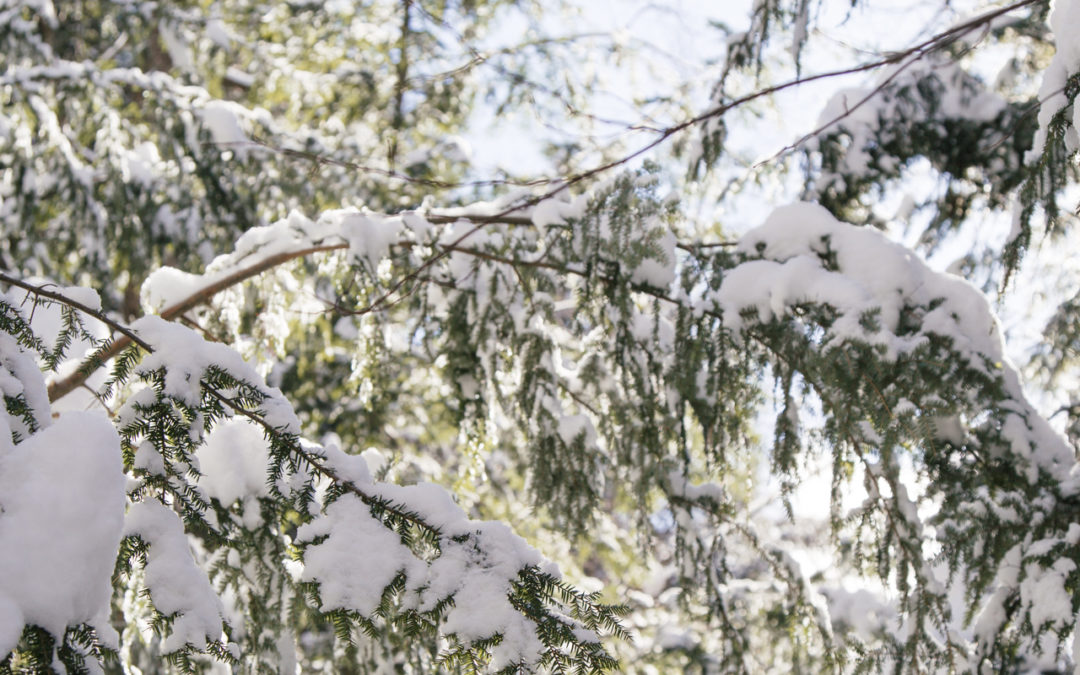 I'm always on the hunt for public land that I can explore. Especially land that's still somewhat undiscovered. That's why I was so stoked to come across the Germain Hemlocks State Natural Area. Eighty-eight acres of towering hemlocks and rolling hills make it an...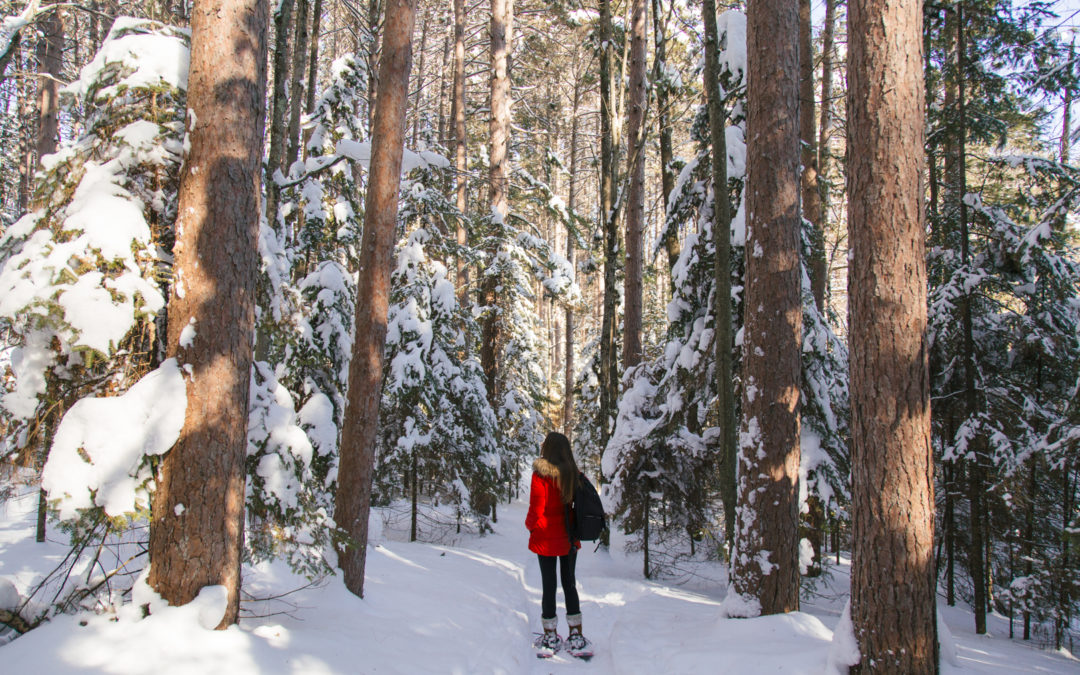 If you're looking for a picturesque spot to snowshoe in the Northwoods of Wisconsin, I've got just the place: Fallison Lake Trail. Located just 13 miles northeast of Minocqua, Fallison Lake Trail will not only get your heart rate up, but it will also offer stunning views and a peaceful, outdoor experience.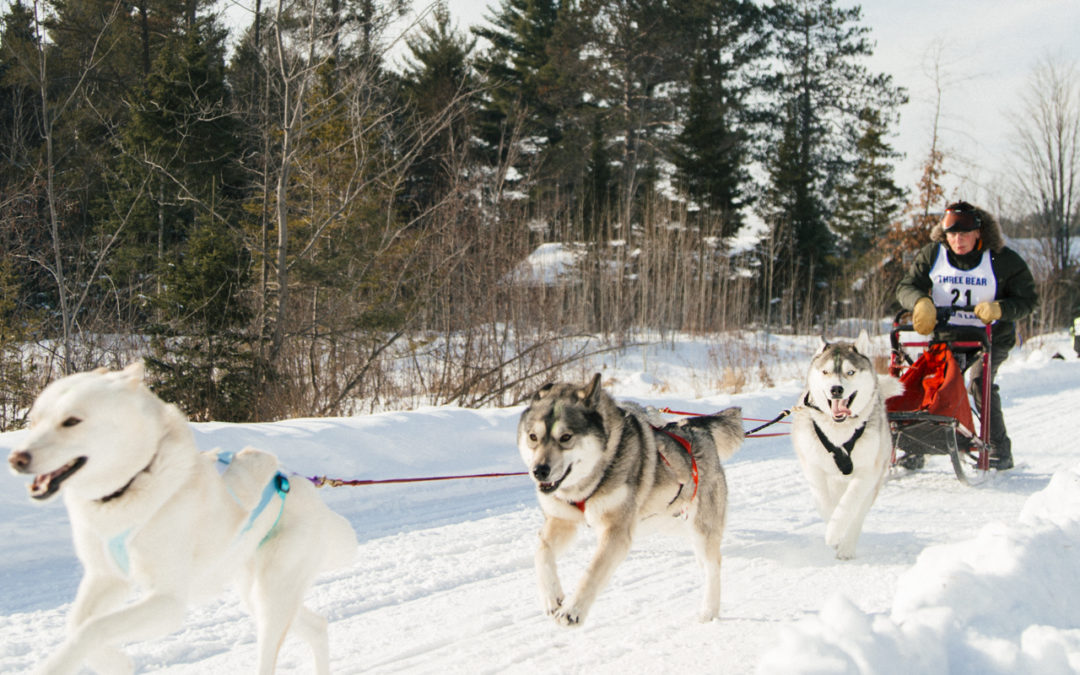 Last Saturday, I drove north to watch the 39th Annual Three Bear Sled Dog Race in Land O' Lakes, Wisconsin. Every year, the race occurs over two days with six dog, four dog, two dog, juniors and skijoring events.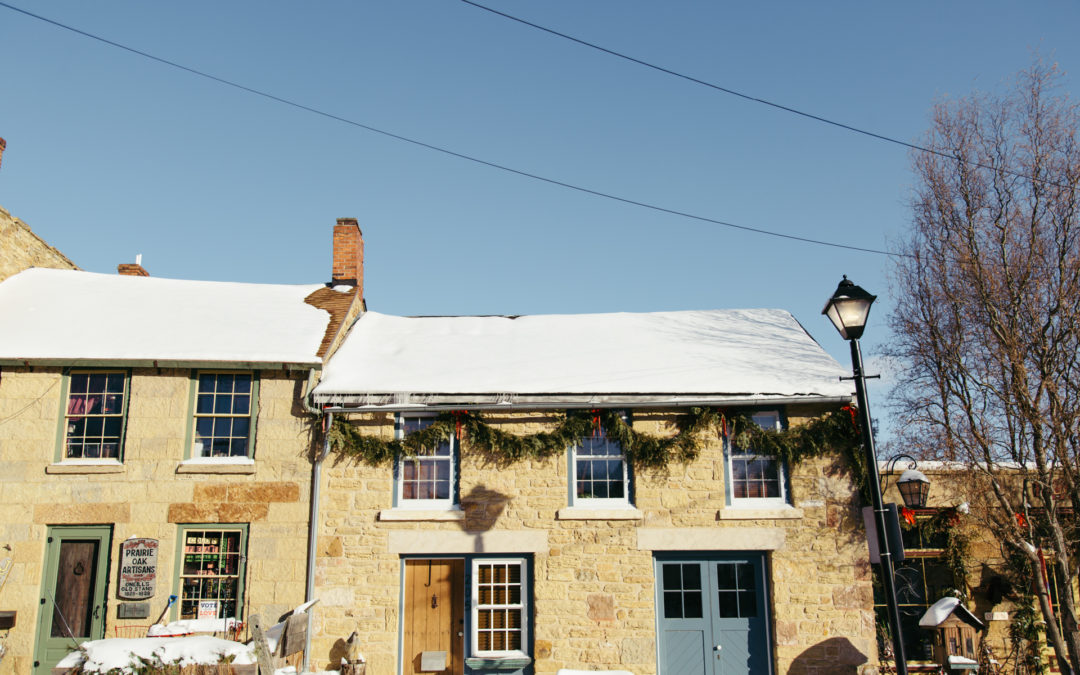 If someone were to have dropped me off in the middle of Mineral Point, Wisconsin without any clue as to where I was, my first guess might've been an English village. With its charming architecture and streets that come together at odd angles, I felt like I had stepped...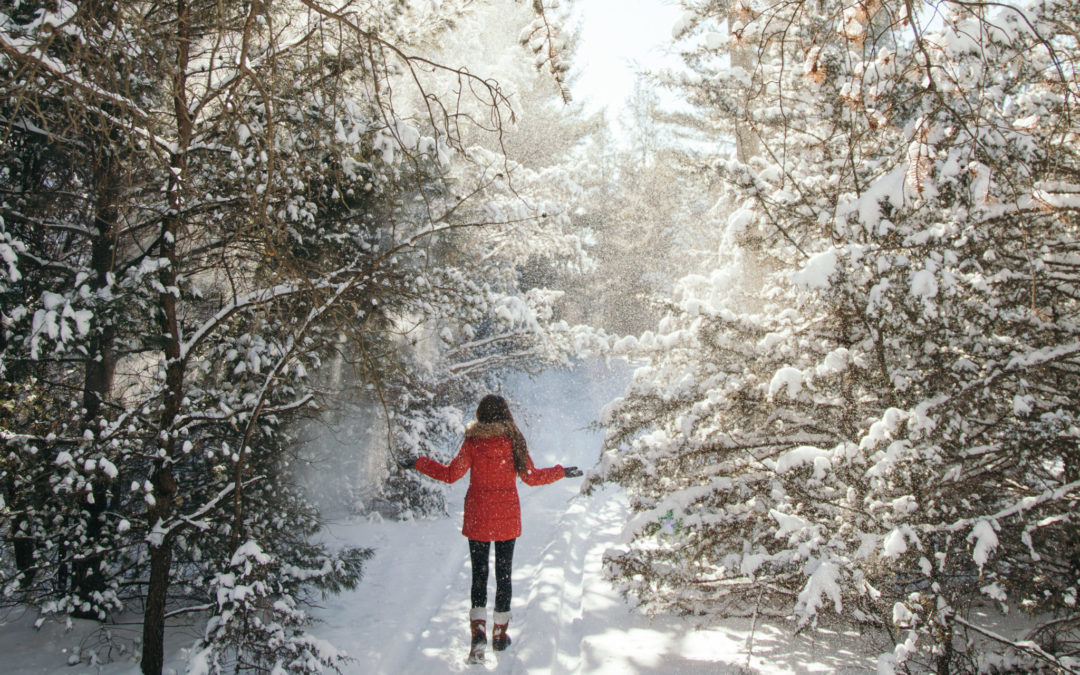 It's been quite the unusual winter this year in Wisconsin. Usually, at this point, we have a few feet of snow on the ground but right now, the front yard has just a dusting. So the other day, when southern Wisconsin was calling for a snowstorm with up to a foot of...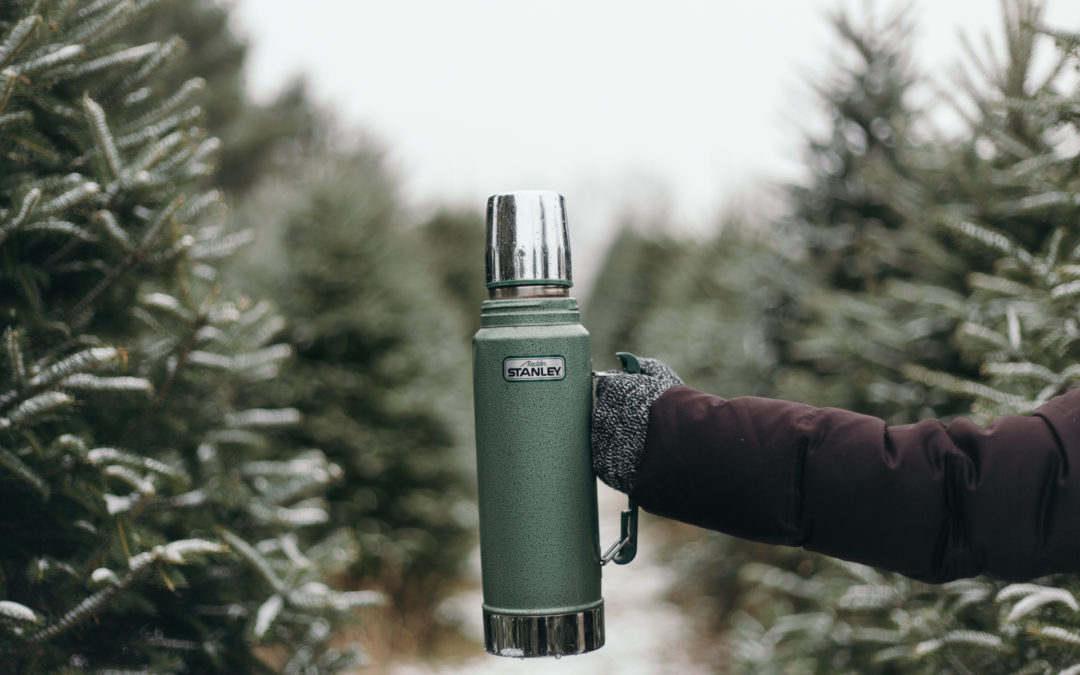 My family has always opted to buy a real tree instead of an artificial one. There's something so festive about opening the front door and having that Christmas tree scent wafting throughout the house.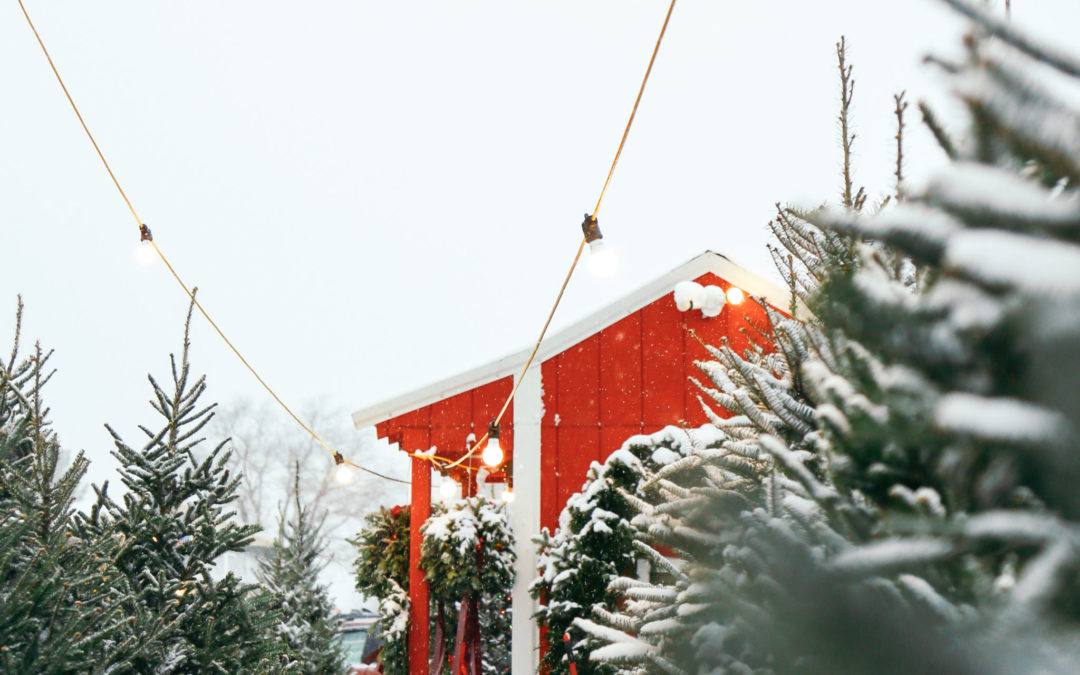 Last winter, I wrote a blog post on 20 Winter Date Night Ideas in Wausau, Wisconsin. People seemed to really like that post so today, I thought I'd make a Part 2!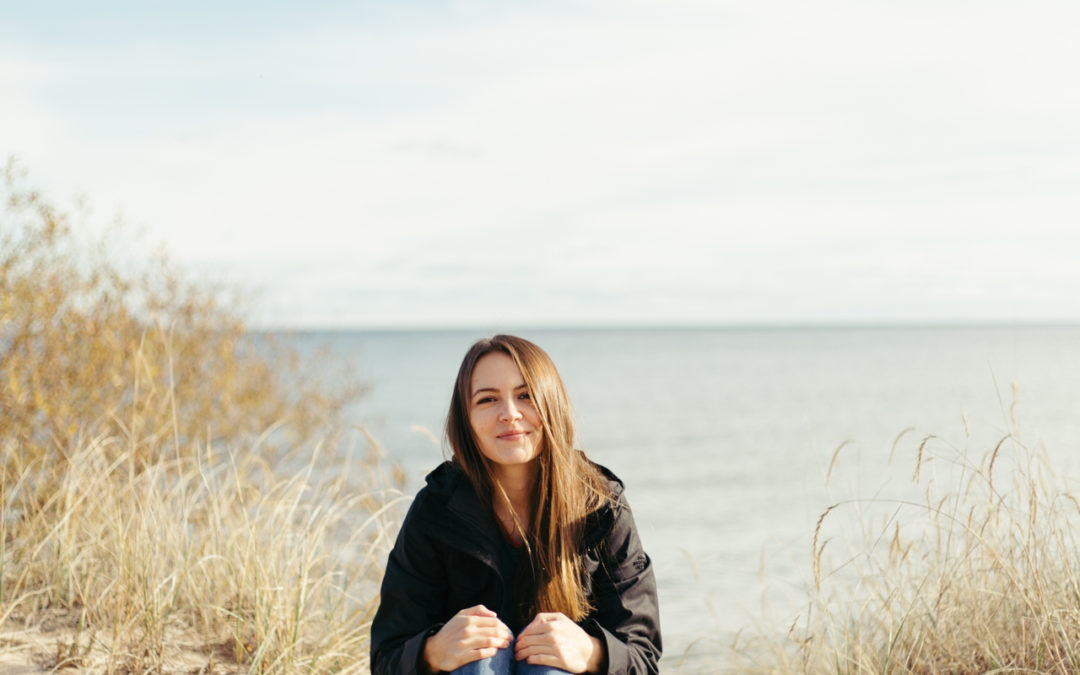 Early last week, I opened my planner and realized that I didn't have anything scheduled for the upcoming weekend. Within an hour, I had a hotel booked in Door County and a plan in place! We hadn't been to Door County yet this year so I thought it'd be a perfect way to...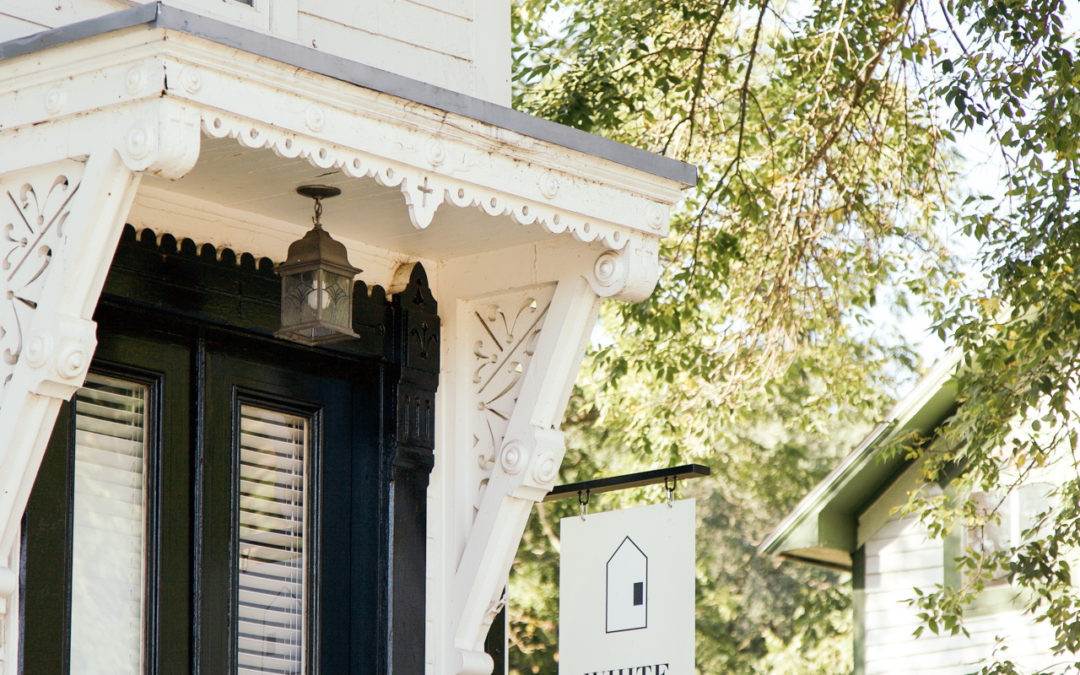 With a population of just 64, Stockholm, Wisconsin might sound like just another sleepy little town. But with its historic buildings and unique shops, it's actually a delightful and bustling little community. I drove through this village on my way to Maiden Rock...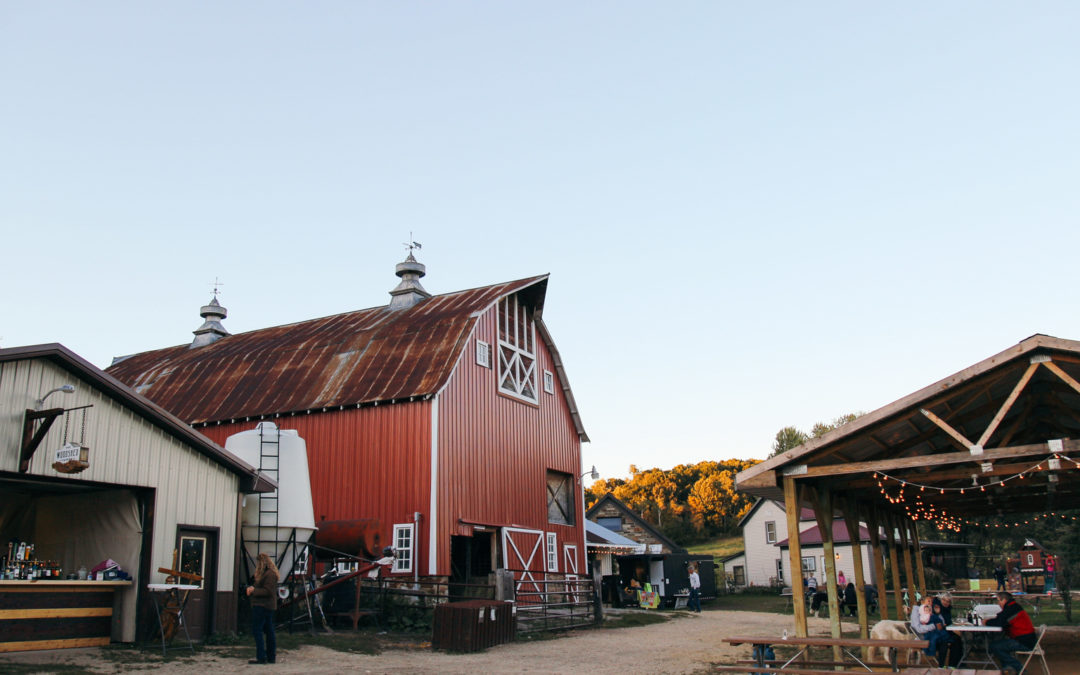 If you're looking for a fun date night next summer, consider heading over to Together Farms for their fun and festive Burger Night! Located in western Wisconsin, just 30 minutes south of Eau Claire, Together Farms is the perfect spot to grab dinner while being...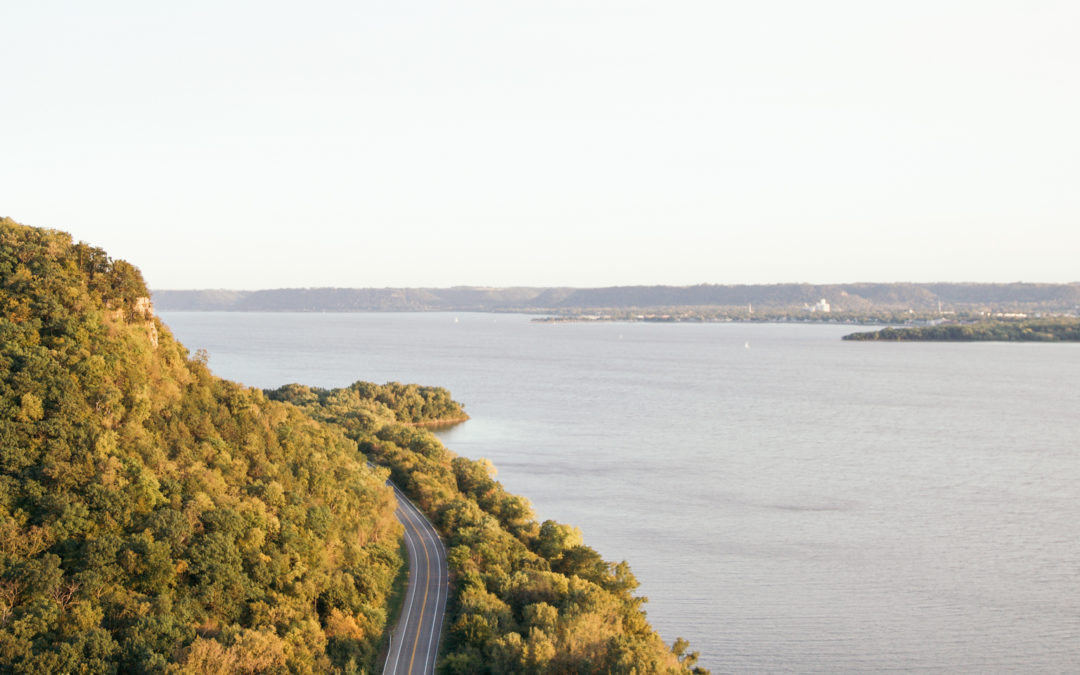 On the western edge of Wisconsin, just an hour south of Hudson is a 400-foot limestone cliff called Maiden Rock Bluff.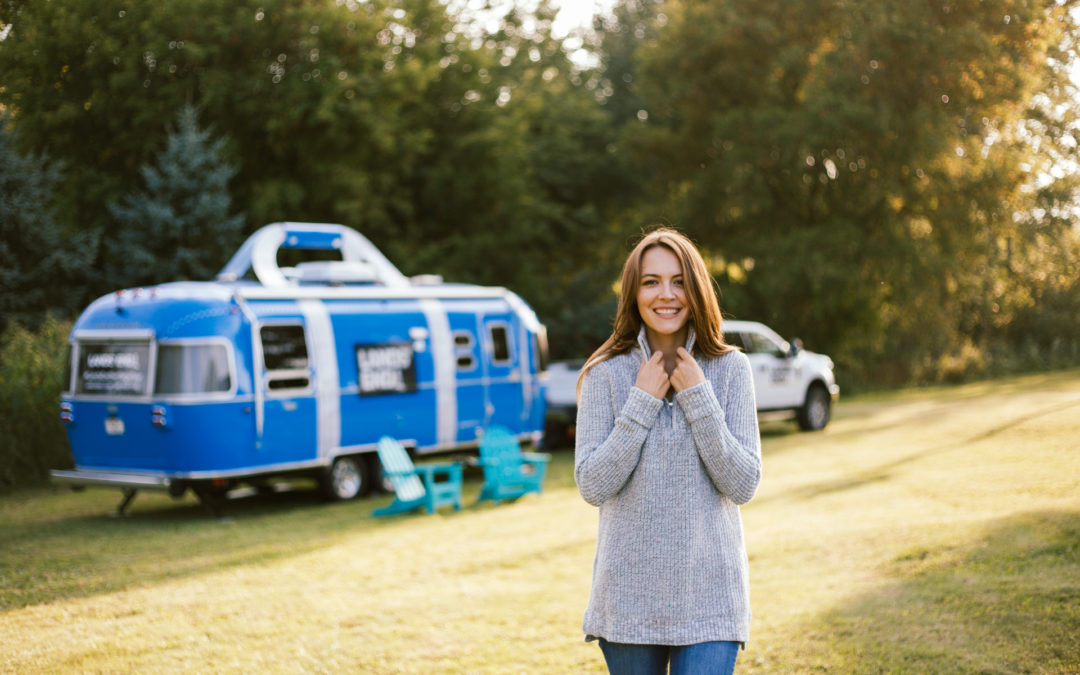 From the sweeping valleys of the Driftless Area to a quaint little village on the banks of the St. Croix, these last few weeks on the Lands' End Heritage Tour have been a whirlwind of adventure!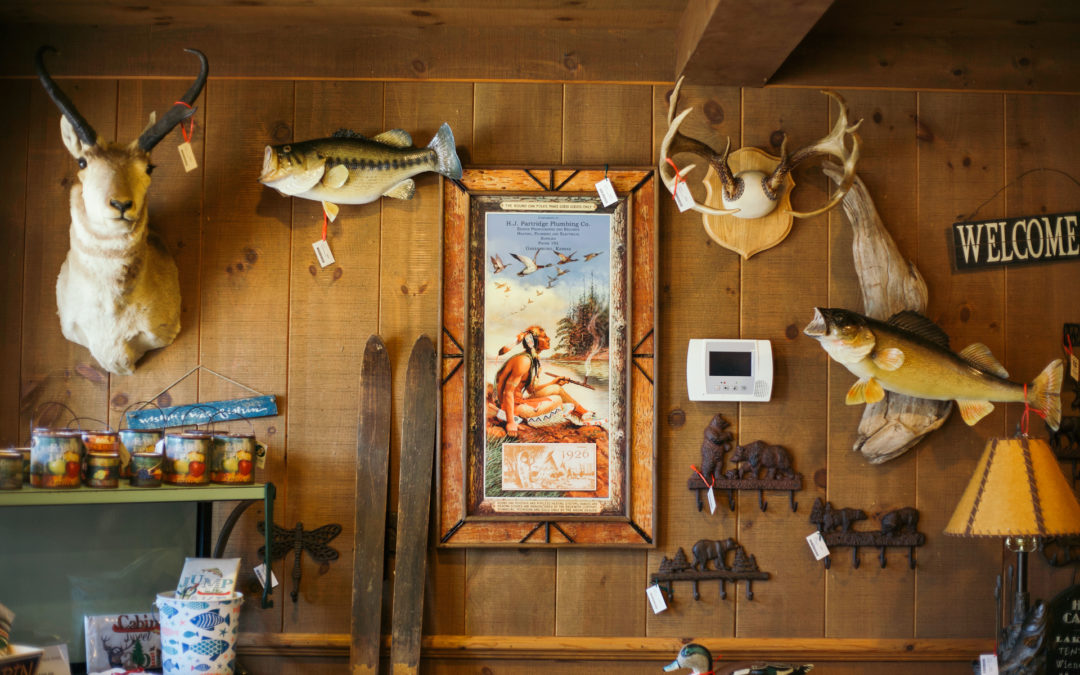 I recently traveled to Boulder Junction, Wisconsin to discover the best things to do and see. This is the last of three posts about the area sponsored by Wisconsin Travel Best Bets. Read the first post here and the second post here. SHOPS This store is literally my...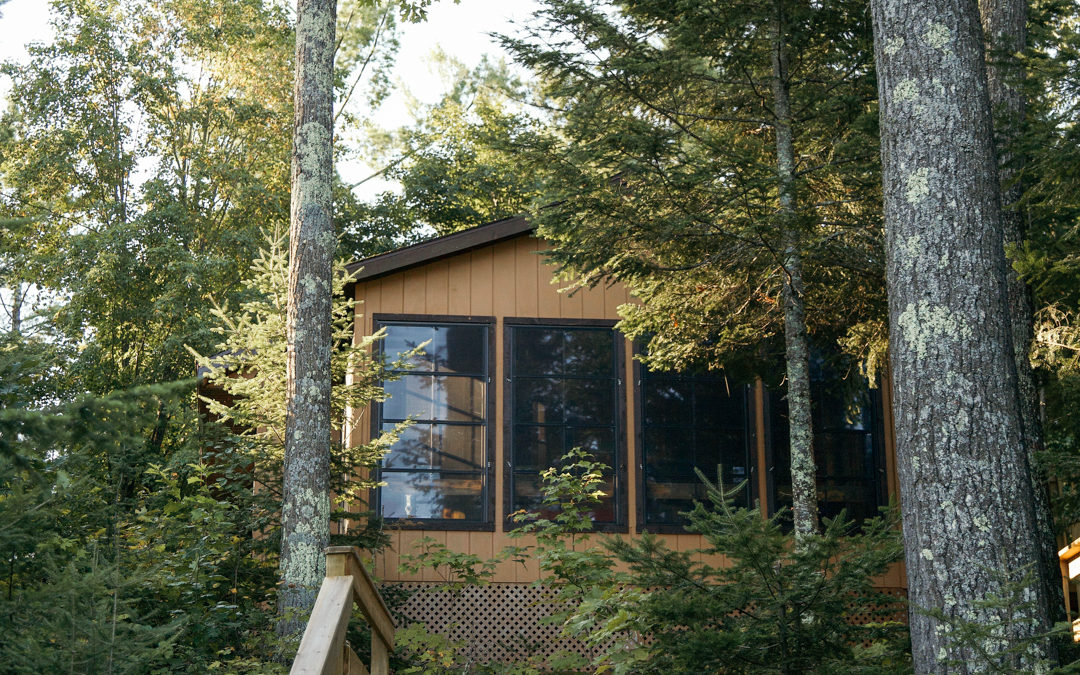 The whole property radiated coziness and it felt like the epitome of a northern Wisconsin cabin. And for the next three days, Cabin Fever was my home away from home.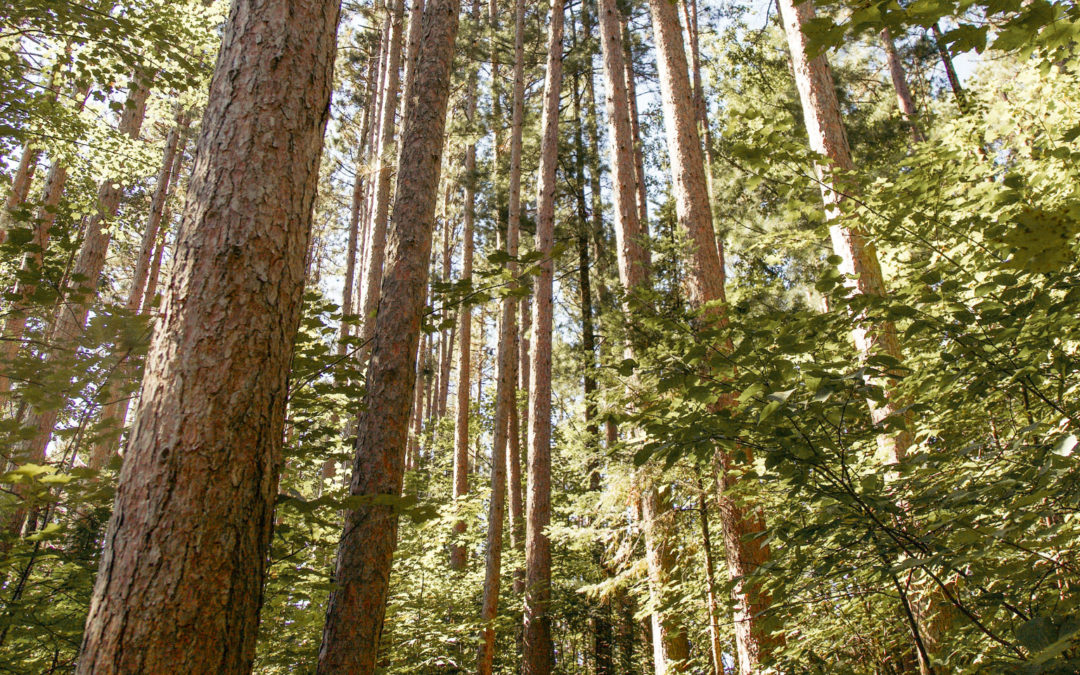 I recently traveled to Boulder Junction, Wisconsin to discover the best things to do and see. This is the first of three posts about the area sponsored by Wisconsin Travel Best Bets. Just ten minutes south of Boulder Junction, you'll find Fallison Lake - a cute little...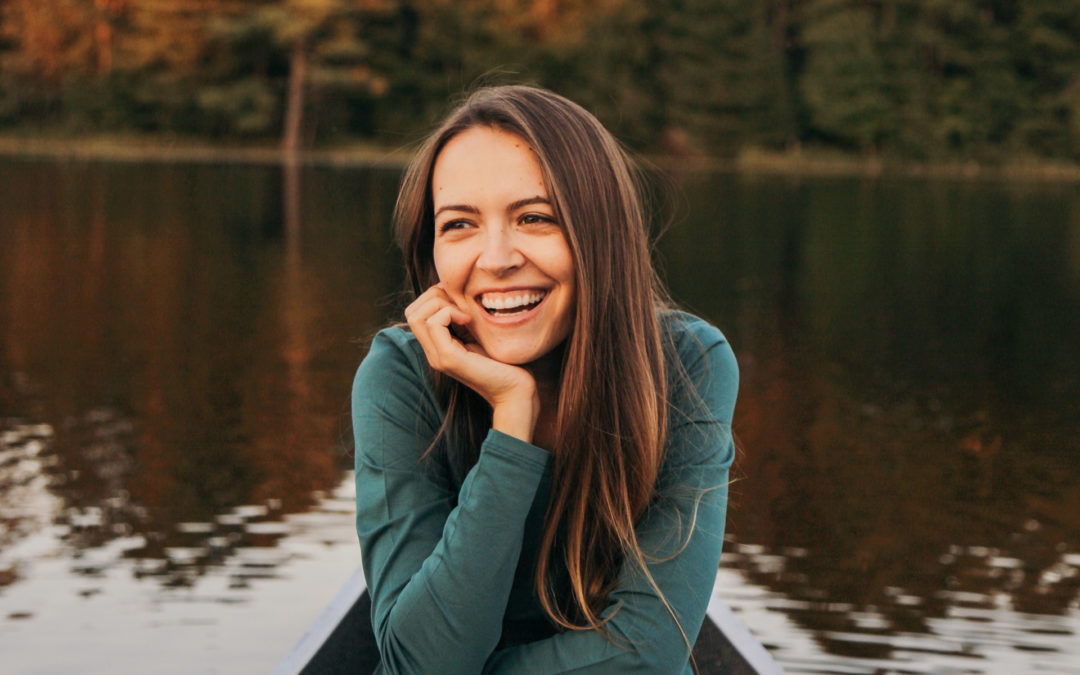 I'm very excited to announce that I've partnered with classic American retailer Lands' End, and will be traveling for 3 weeks on the Lands' End Heritage Tour!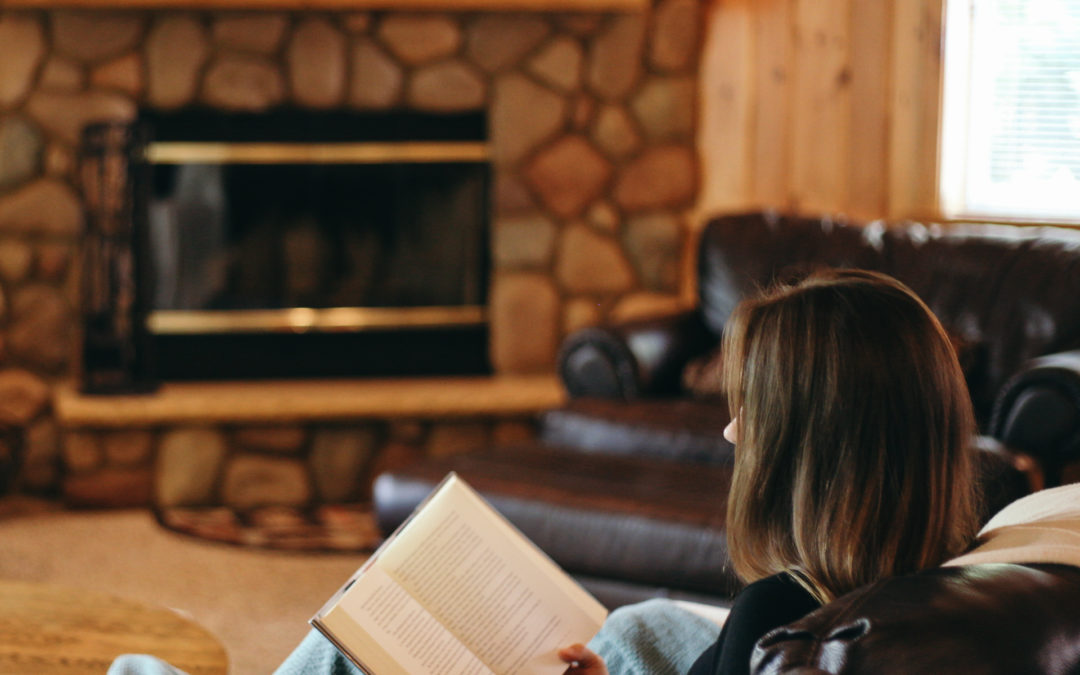 I made my way slowly down the main driveway of White Birch Village, noting each dark brown cabin tucked away in the trees. After pulling up to the main lodge and meeting the managers, John and Sue, they brought us to our cabin called Eagle's Nest.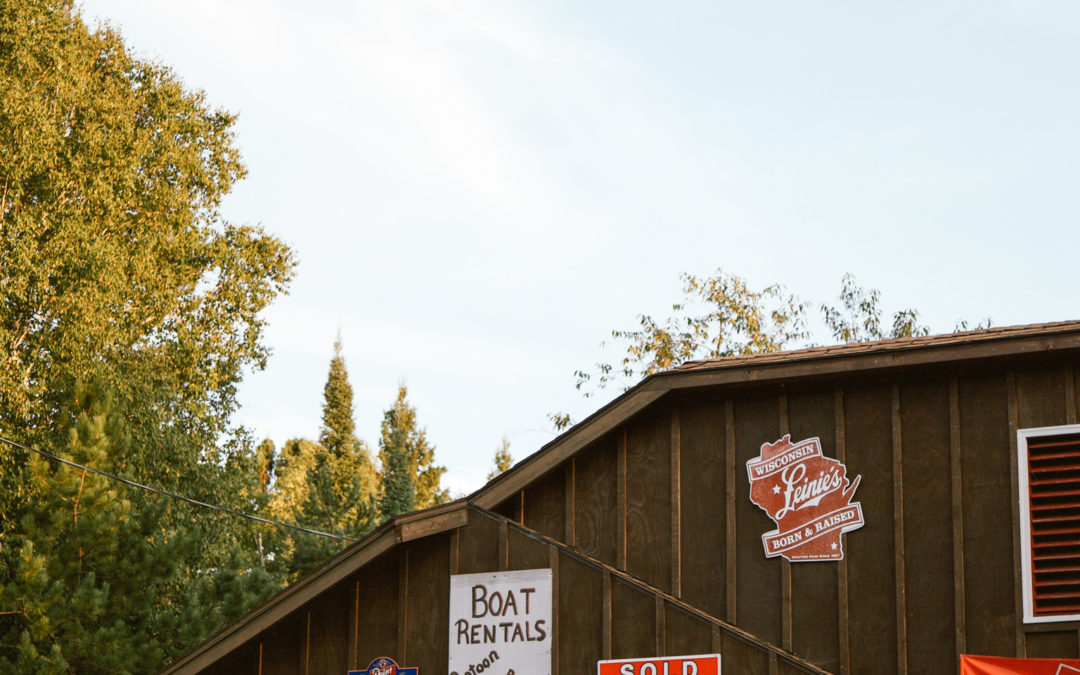 This past Labor Day weekend, I traveled to the Sayner-Star Lake area to discover the best things to do and see. This is the second of three posts about the area sponsored by Wisconsin Travel Best Bets. Read the first post here. RESTAURANTS This historic supper club...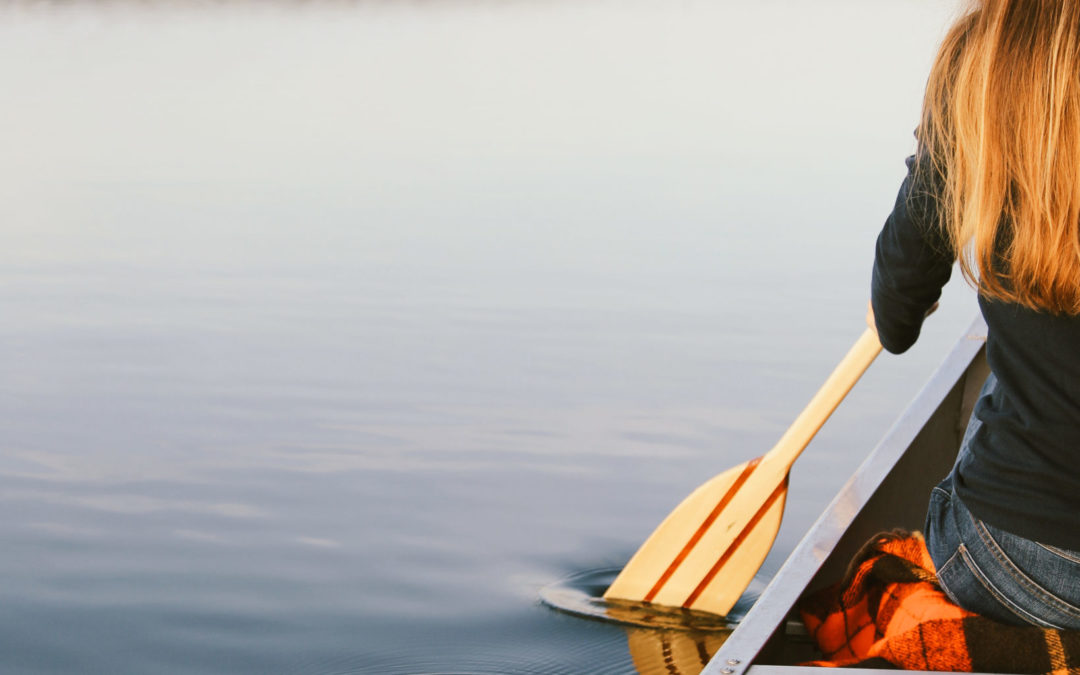 This past Labor Day weekend, I traveled to the Sayner-Star Lake area to discover the best things to do and see. This is the first of three posts about the area sponsored by Wisconsin Travel Best Bets. What better way to take in the beauty of the Northwoods than from...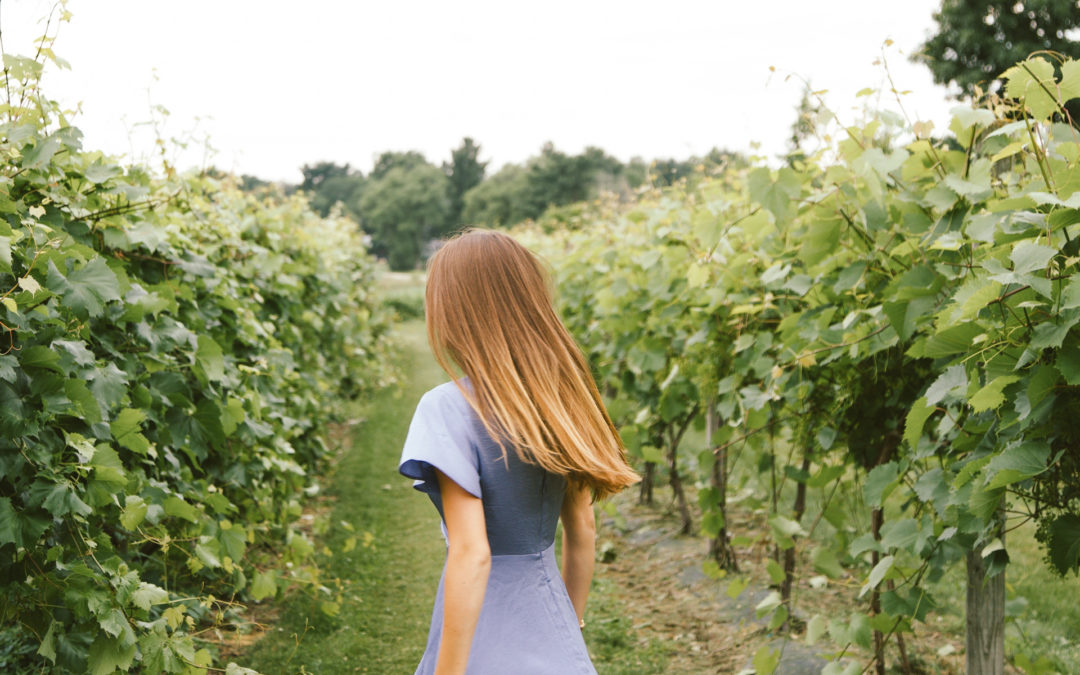 A few months ago, I visited Castle Rock Lake, a 17,000-acre lake just 30 minutes north of Wisconsin Dells. While exploring the area, I decided to stop at Burr Oak Winery to go wine tasting with my mom. Everything about Burr Oak is just stunning! The exterior of the...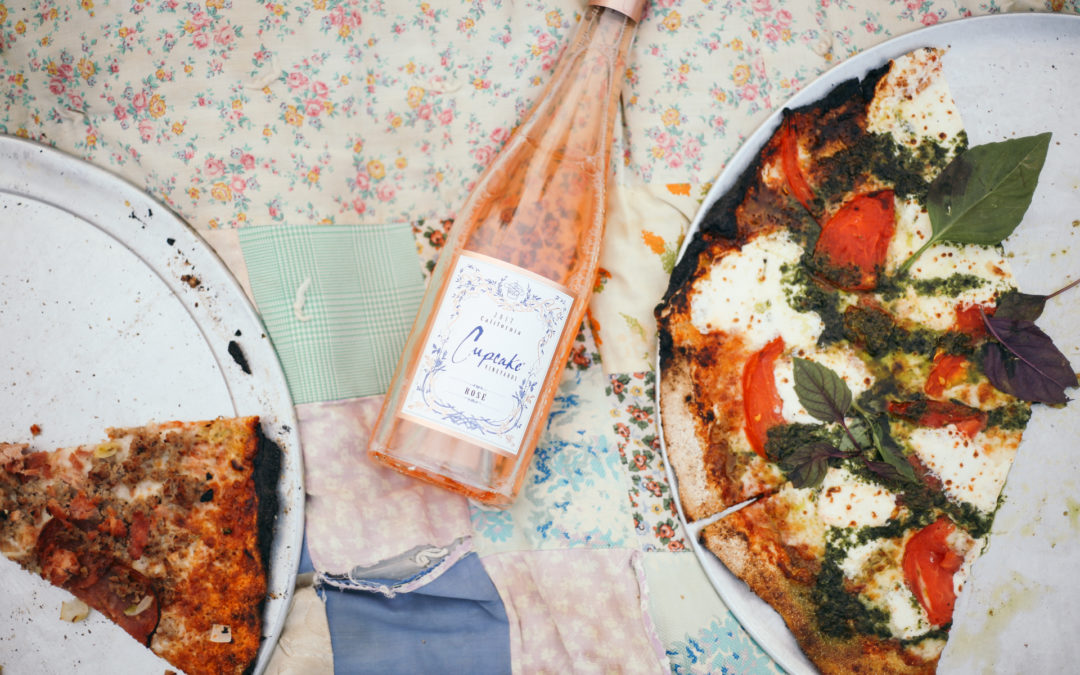 When I first heard about this whole pizza farm thing, my first thought was, sign me up! It's such a cool and unique idea and it's getting more and more popular here in Wisconsin. I experienced one for the first time last summer when I went to Stoney Acres. This year,...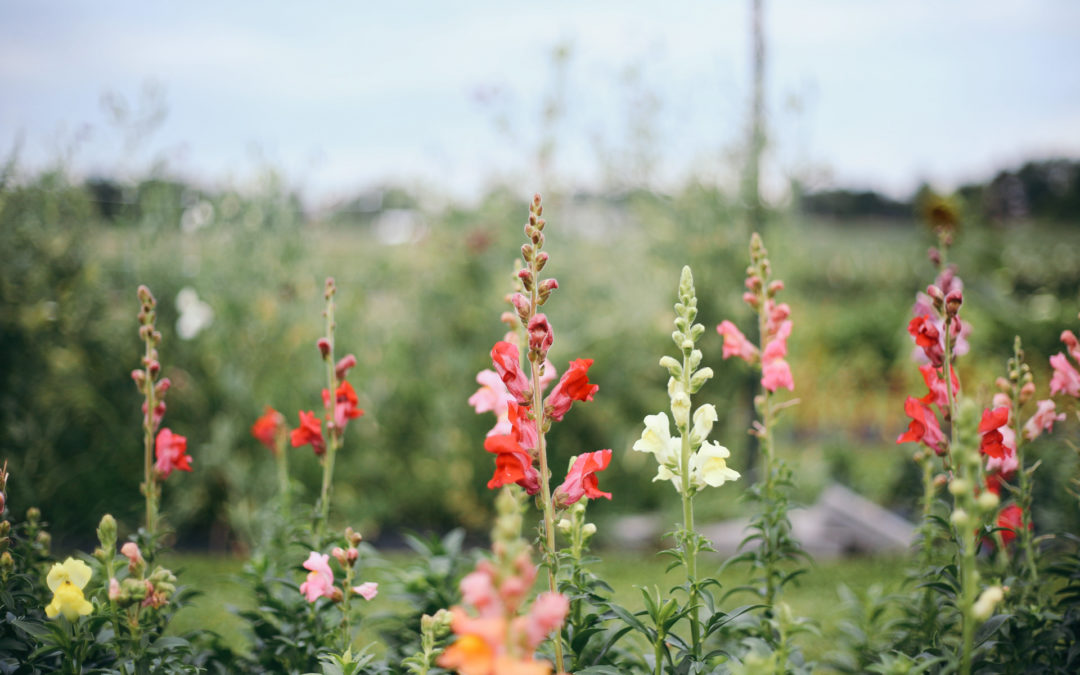 Sylvia Green's backyard is bursting with color. Flowers I never even knew existed stretch out in rows, filling up every inch of her 3/4 acre property. She took me up and down each row, describing every variety of flower with astounding ease. Her cat Brynn danced...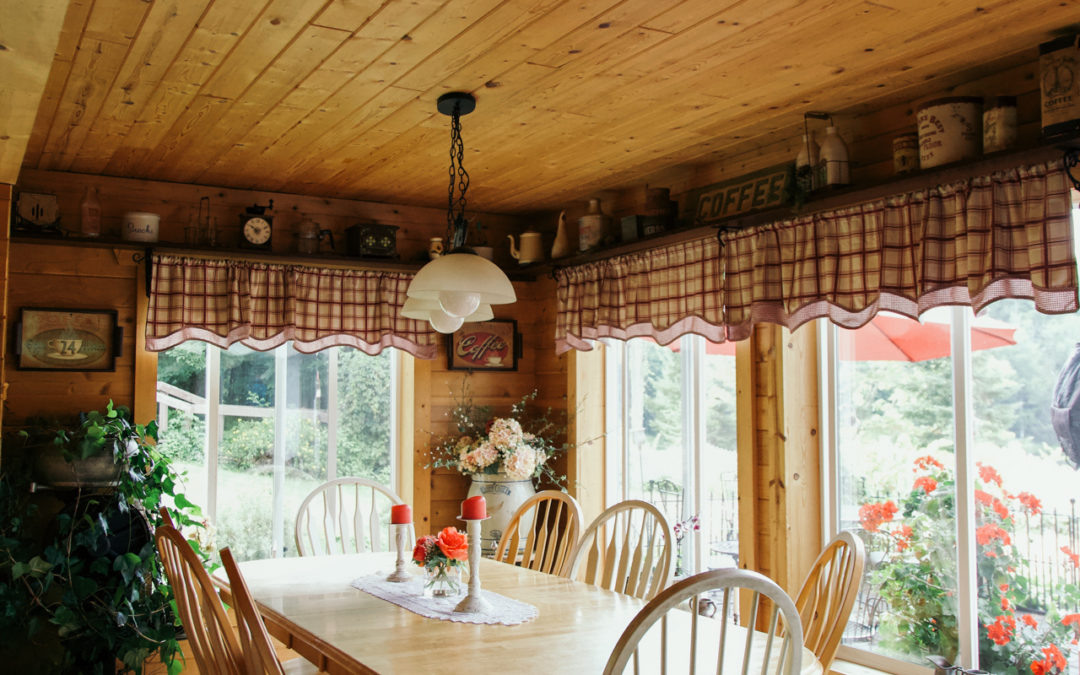 In early October of last year, I was on my way to Timm's Hill for the first time when I came across a place that looked like something out of a storybook - quaint little cottages with scalloped white trim, situated in the middle of the forest. Across the quiet gravel...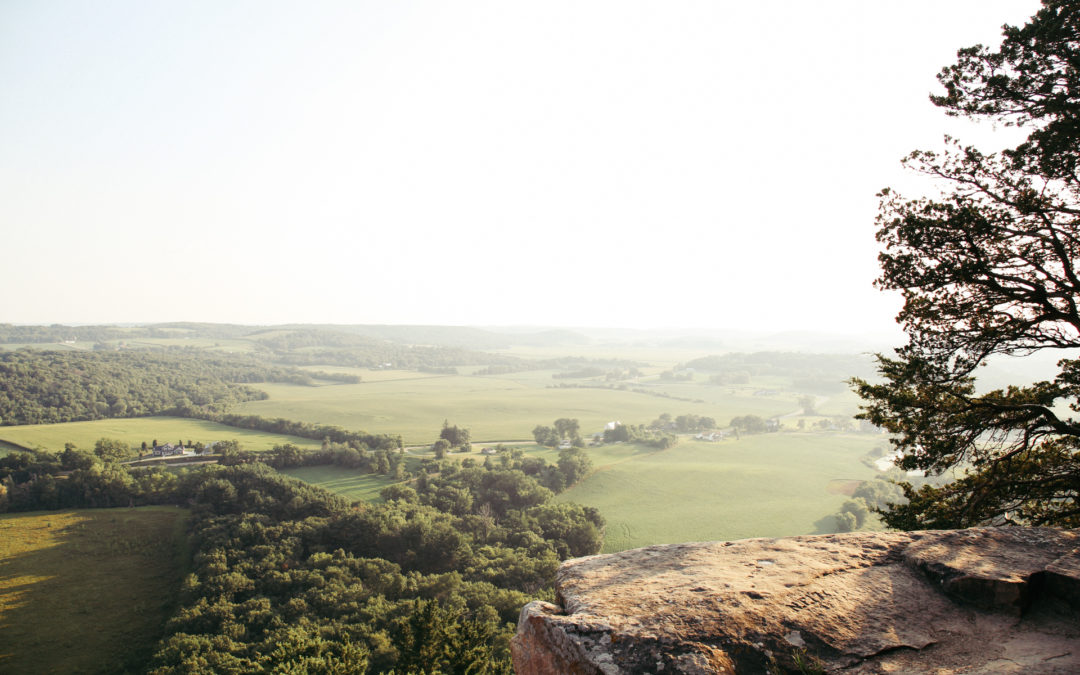 Gibraltar Rock is a 200-foot cliff that overlooks the rural landscape of southern Wisconsin. Patched with fields and farms, this stunning, panoramic view is a beautiful spot to visit. Sean and I spent a couple hours exploring the Gibraltar Rock State Natural Area the...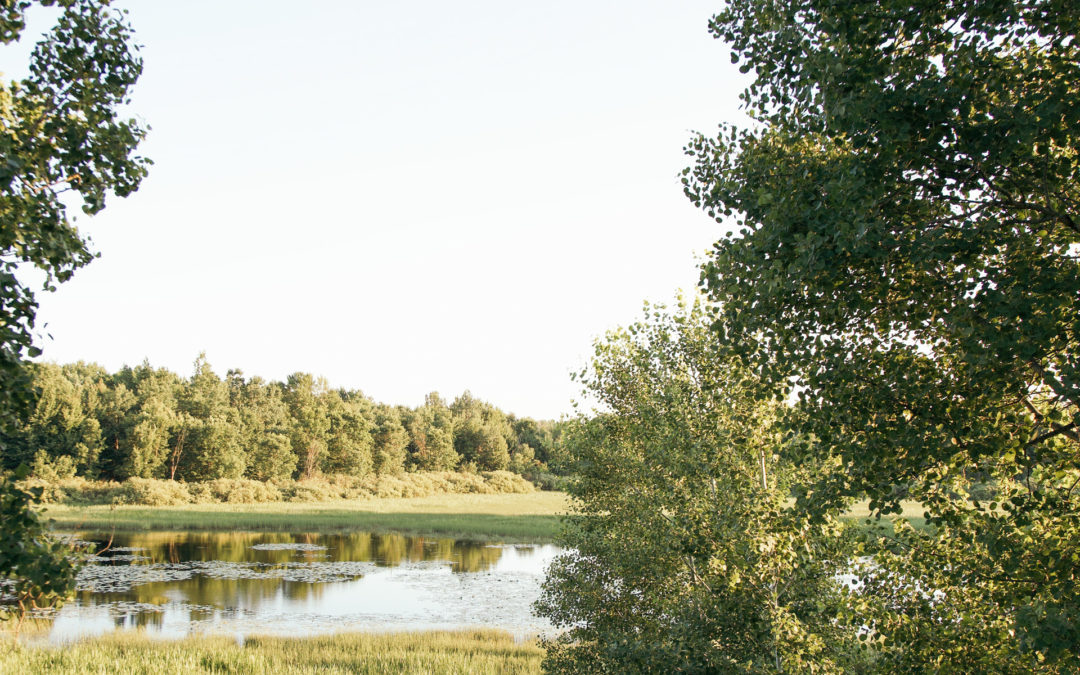 I stumbled upon this little place a few months ago on one of my country drives. I was heading back home and just so happened to see a wooden sign tucked into the foliage off of Weston Avenue. Curiosity got the best of me so I went to investigate, turning off of Weston...
It has been referred to as the "Midwest's Best-Kept Secret". Nearly 17,000 acres and yet still a little-known gem, Castle Rock Lake is a perfect getaway for boaters, vacationers, and adventurers alike.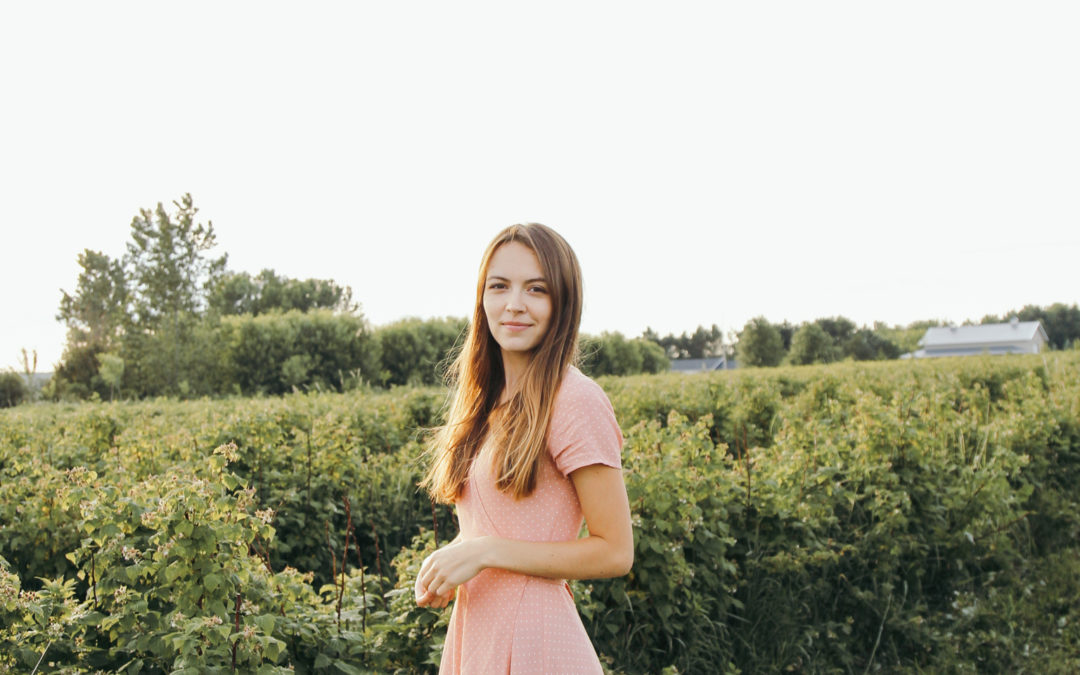 This is the kind of place that leaves you thinking about it long after you've left. Read about my recent visit to Half Moon Hill, a winery in central Wisconsin.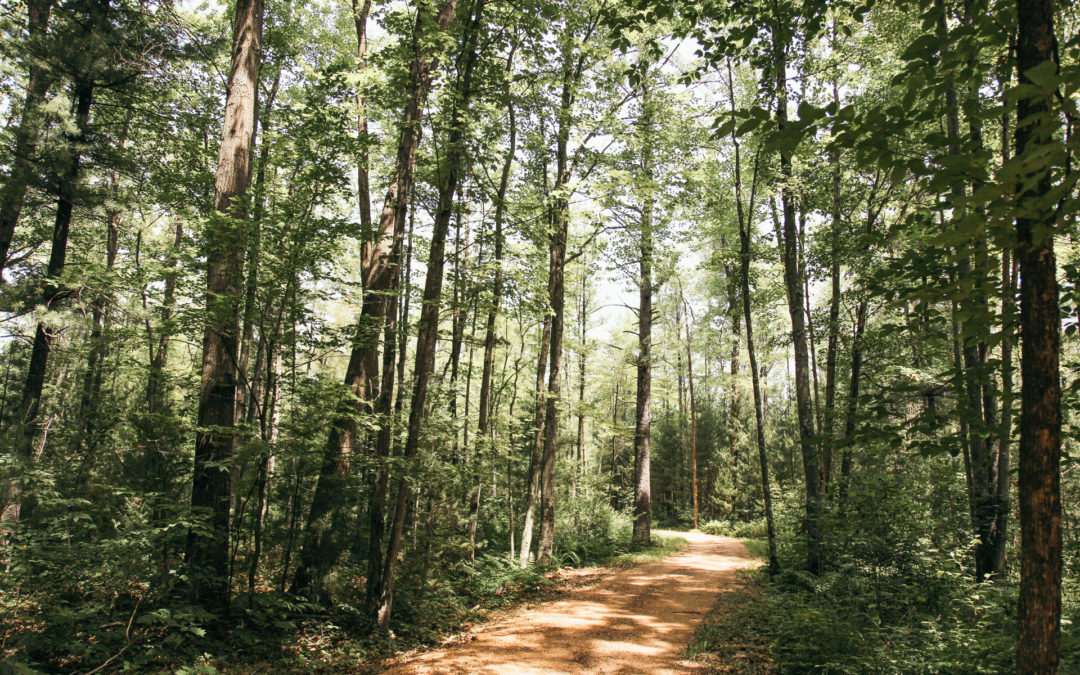 The Green Circle Trail is located in Stevens Point, Wisconsin. It's a 27-mile long biking and hiking trail that circles around the Stevens Point area. It winds through various landscapes, from piney woods to grassy marshlands to city streets.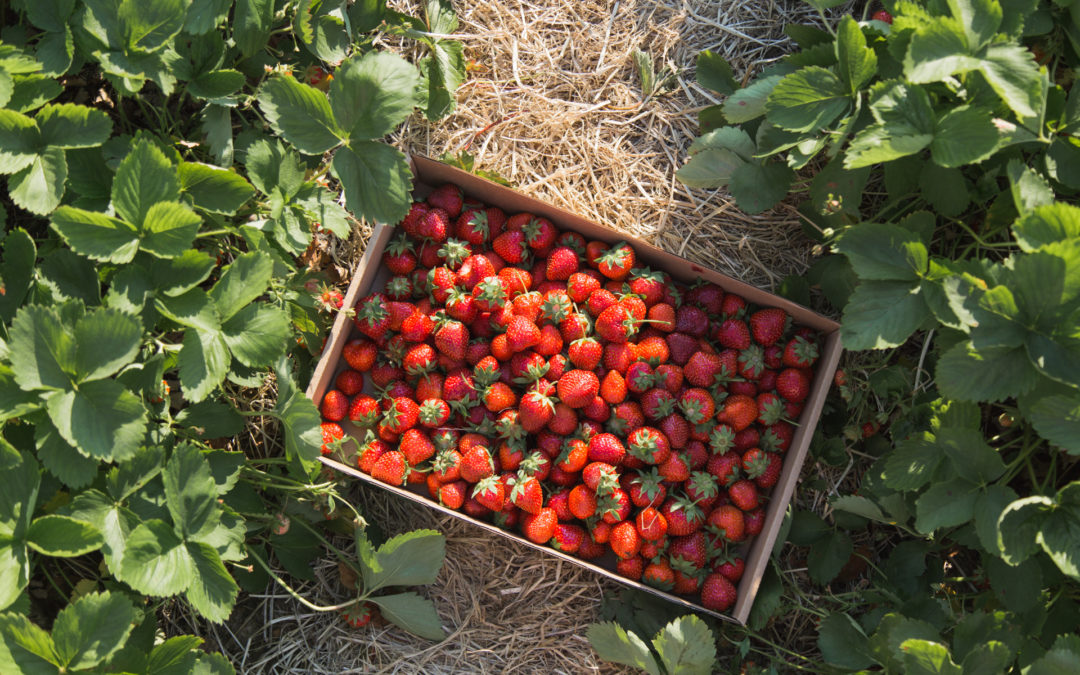 On Sunday, we ended up going to a beautiful central Wisconsin strawberry farm about 40 minutes south of Wausau. Keep reading to find out where it was!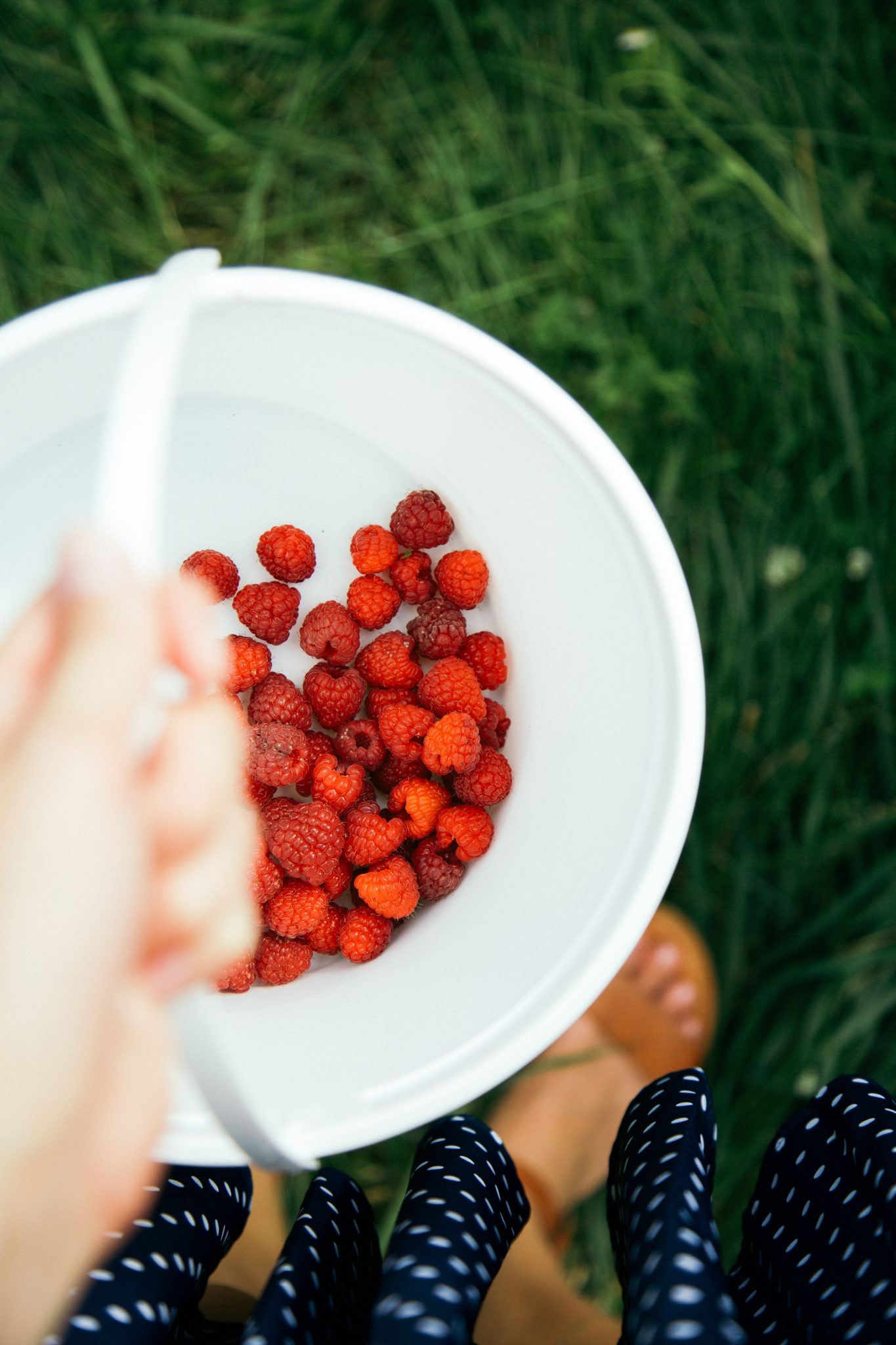 Of all the summer activities, berry picking is one of my favorites. Check out this delightful berry farm just south of Wausau, WI!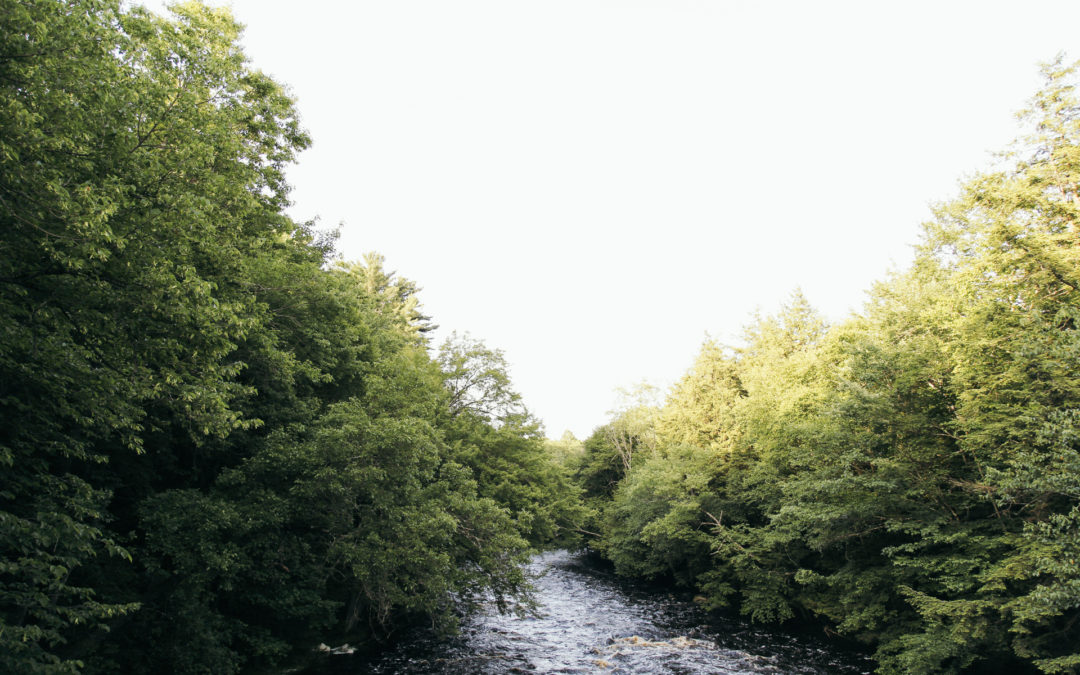 The Dells of the Eau Claire County Park is an awesome place to visit in central Wisconsin. Check out my guide to learn more about it!
With just under 40,000 residents, Wausau Wisconsin has a few must-visit places that should be on your list. Here are 10 of them from a Wausau-native!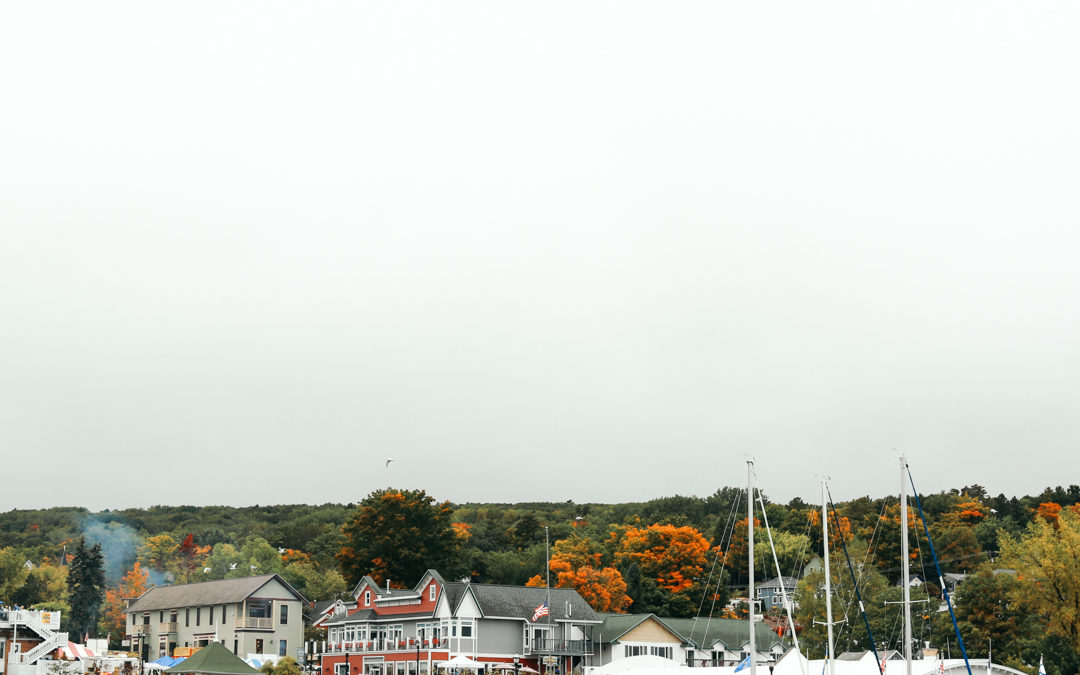 There are so many awesome places around this state to photograph so I've come up a few ideas that'll hopefully inspire you to grab your camera and go. Here is my Wisconsin photography bucket list!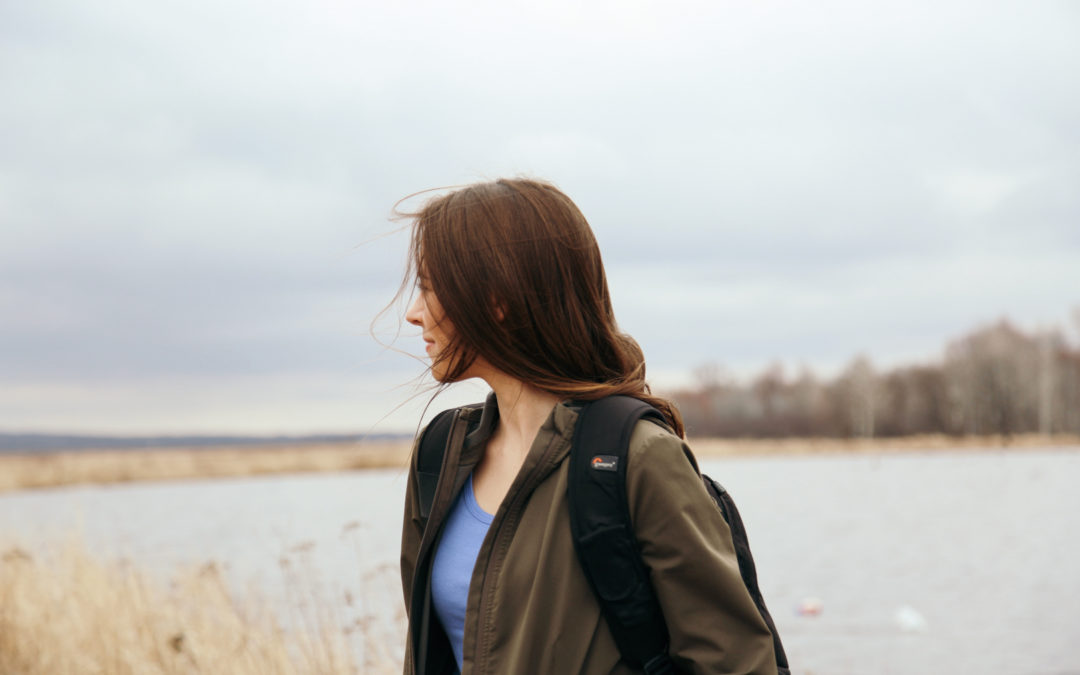 I never knew this place even existed until about two weeks ago. I was looking at a map, eagerly searching for new places to explore, when I saw this huge span of green just south of Wausau. Looking closer, I saw that it was the George Mead Wildlife Area, so I wrote it down as a future spot to explore.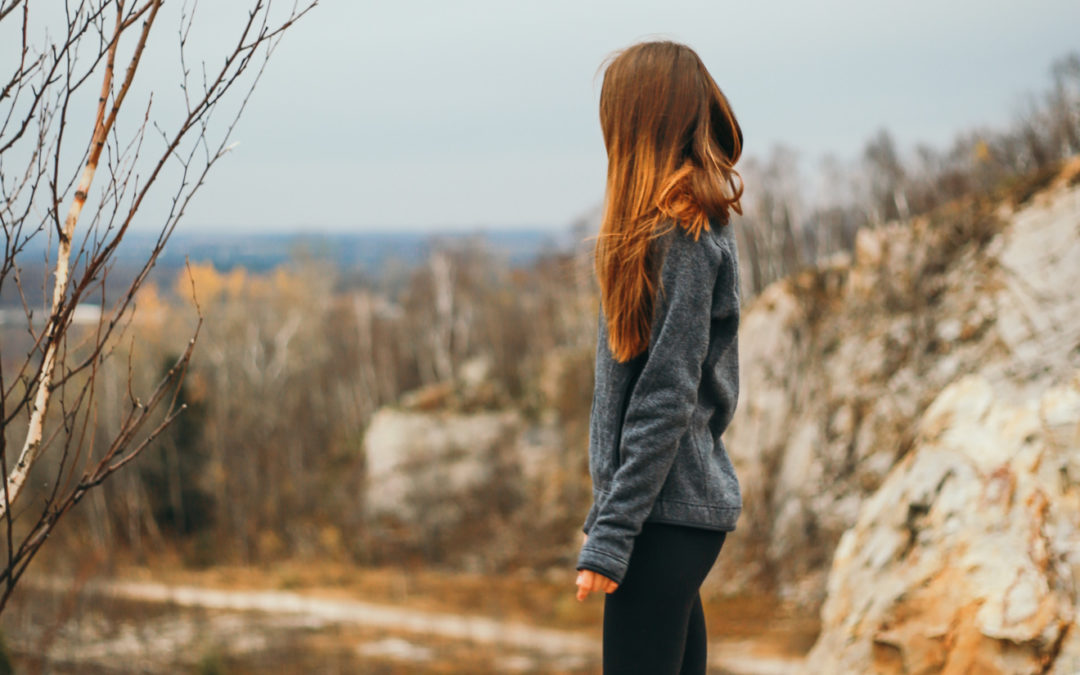 Rib Mountain is one of my favorite spots in the Wausau area. No matter the season, there's always something to do. Discover more about this park with my Rib Mountain State Park Guide!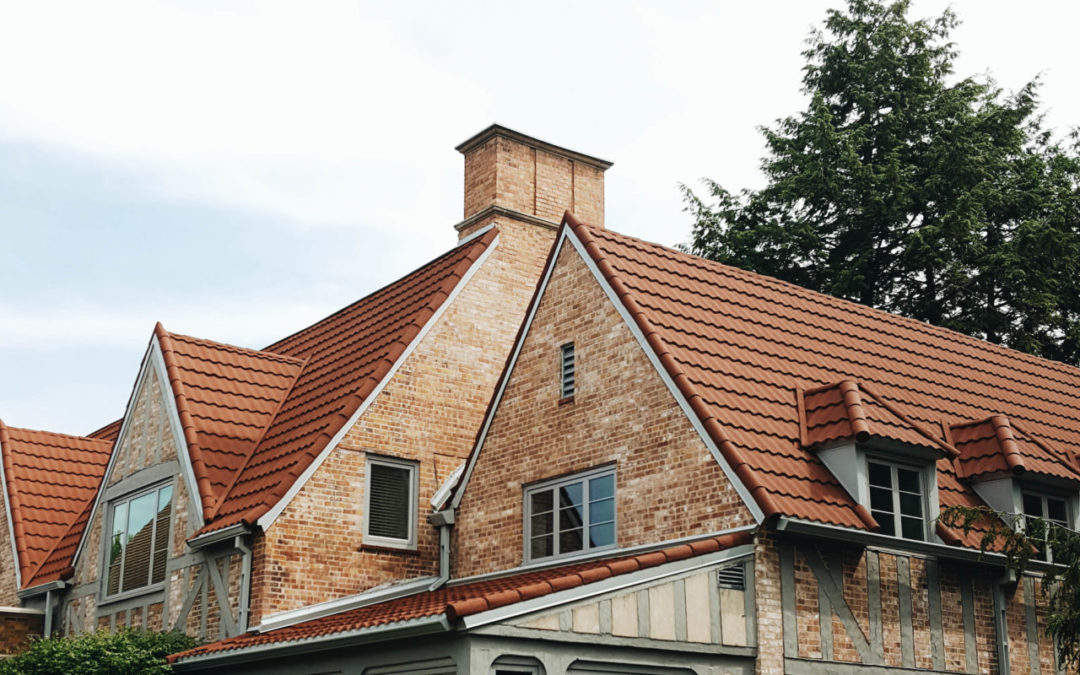 Hey, Wausau friends! Looking for some ideas on things to do around the area? Here I've listed five things to do in Wausau, Wisconsin this spring in 2018.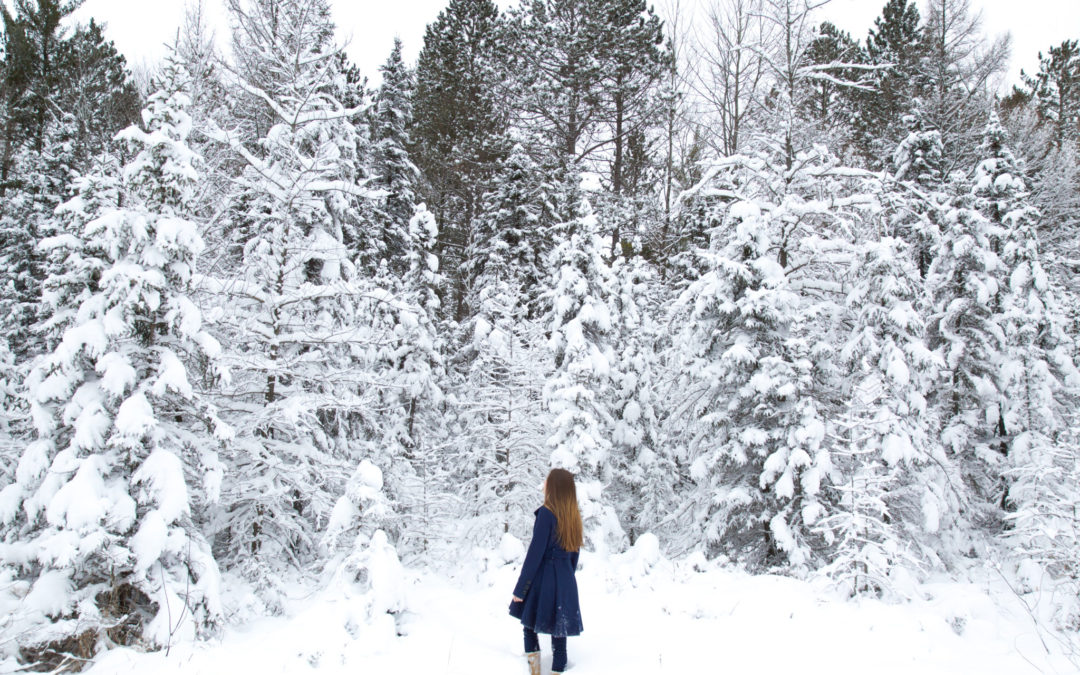 Anyone who has ever experienced a Wisconsin winter can attest to how cold it gets. To help you battle these frigid months, here are some of my tips for surviving a Wisconsin winter.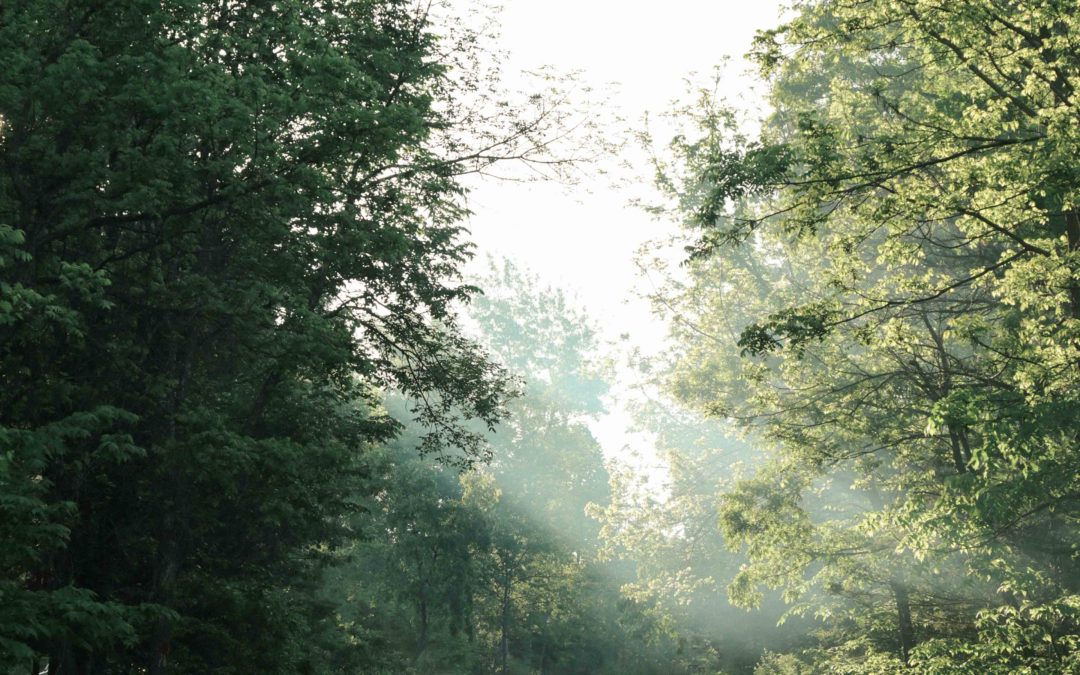 After booking our first 2018 camping trip a few weeks ago, it got me thinking about all of the camping that we did last summer. There are three spots that jump out at me right away! Here are three of my favorite Wisconsin campgrounds!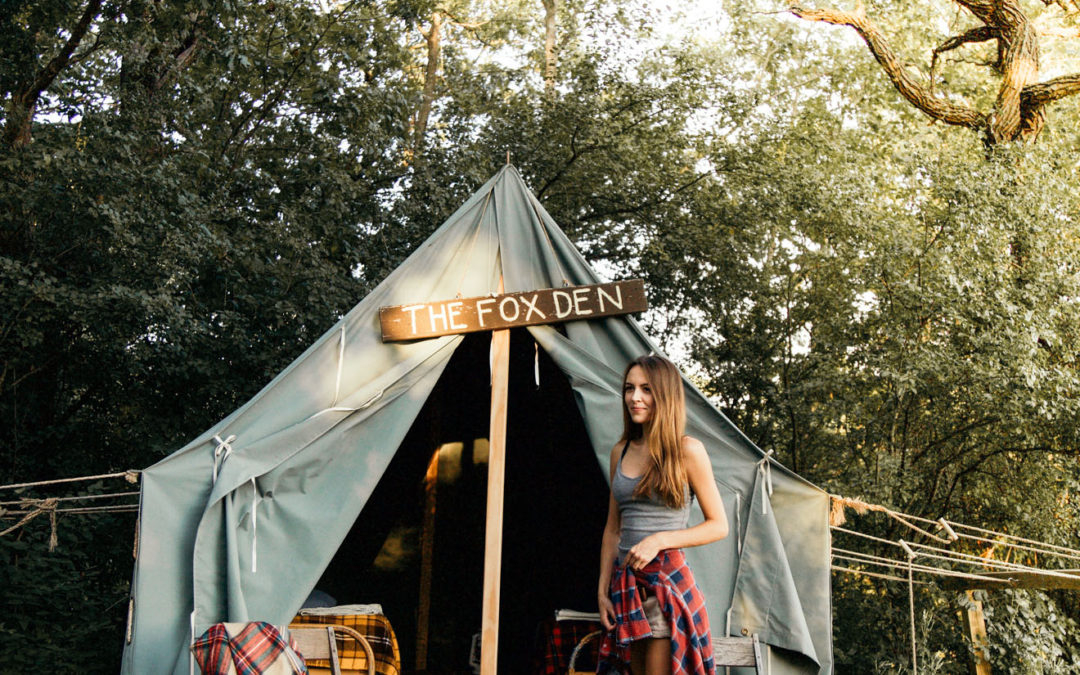 Read all about my visit to this historic and whimsical place in southeastern Wisconsin: Camp Wandawega.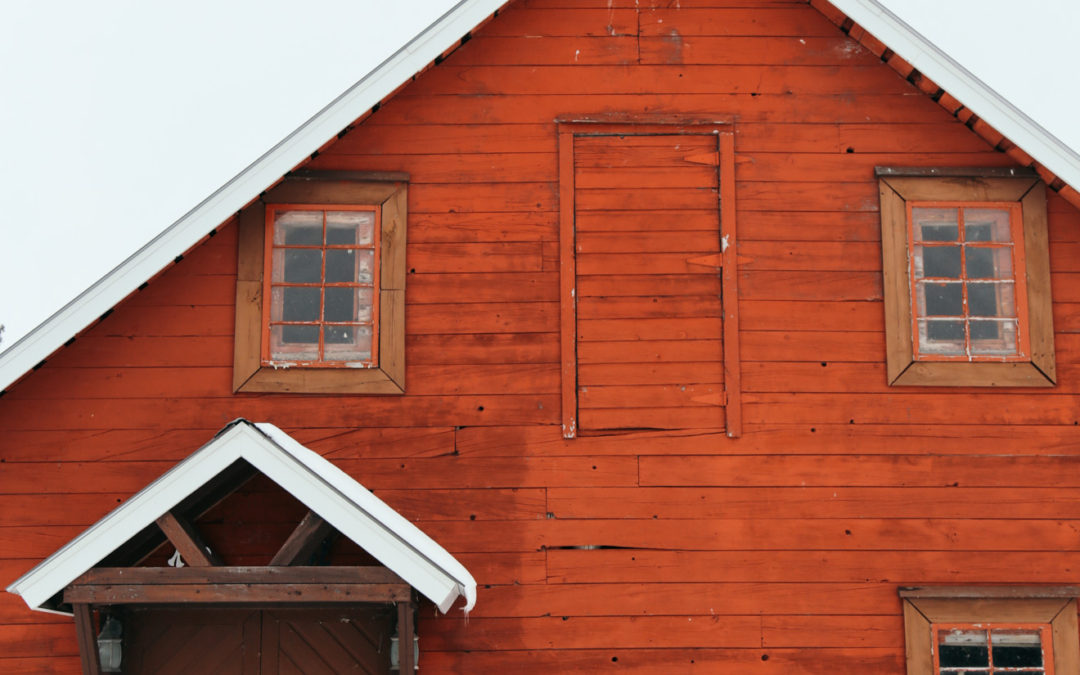 Tucked away in the middle of Wisconsin's Northwoods, sits an 800-acre gem that you need to see to believe. After reading this, Palmquist Farm will be your next Midwestern getaway.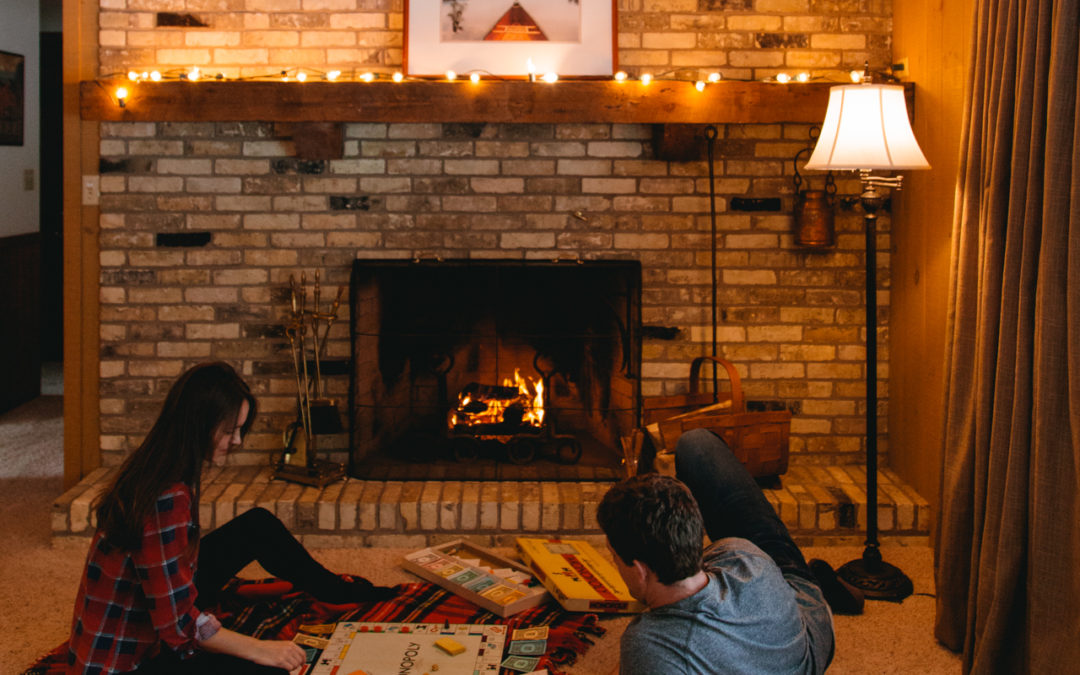 With winter here in Wisconsin, it can be hard to come up with fun date night ideas. Here's a list of 20 ideas for Wausau, WI.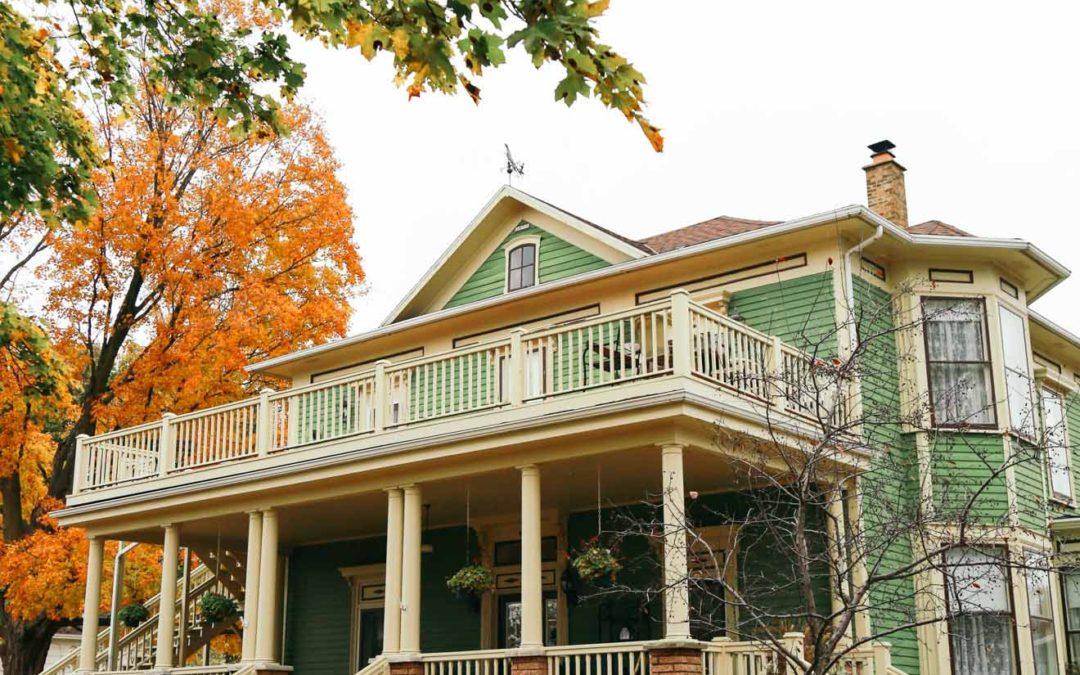 I've been eyeing up a few bed and breakfasts in Door County ever since Sean and I took our first trip there earlier this summer.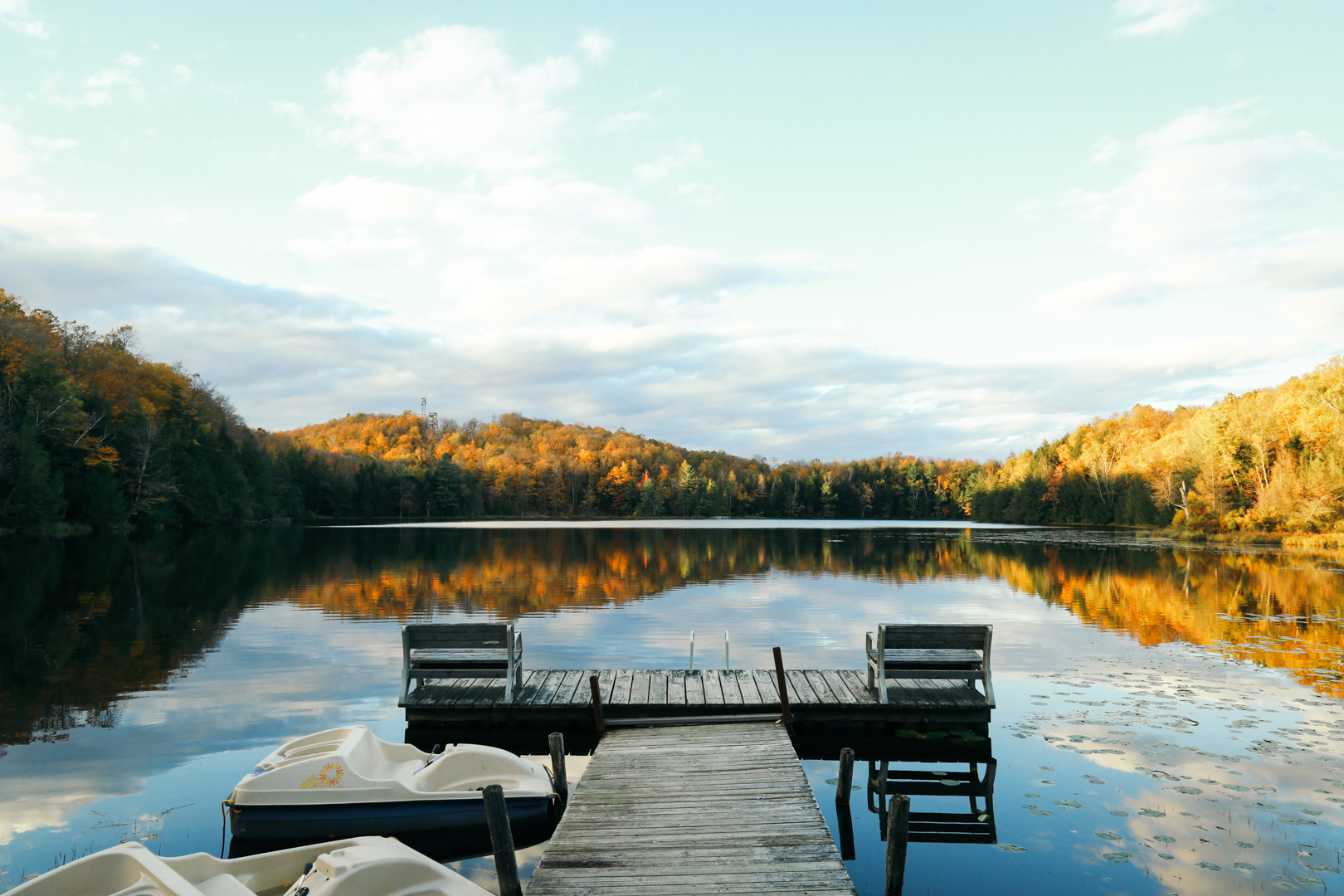 I made it a point this year to see as much of the state as possible this fall. Here are four of my favorite places to see fall colors in Wisconsin.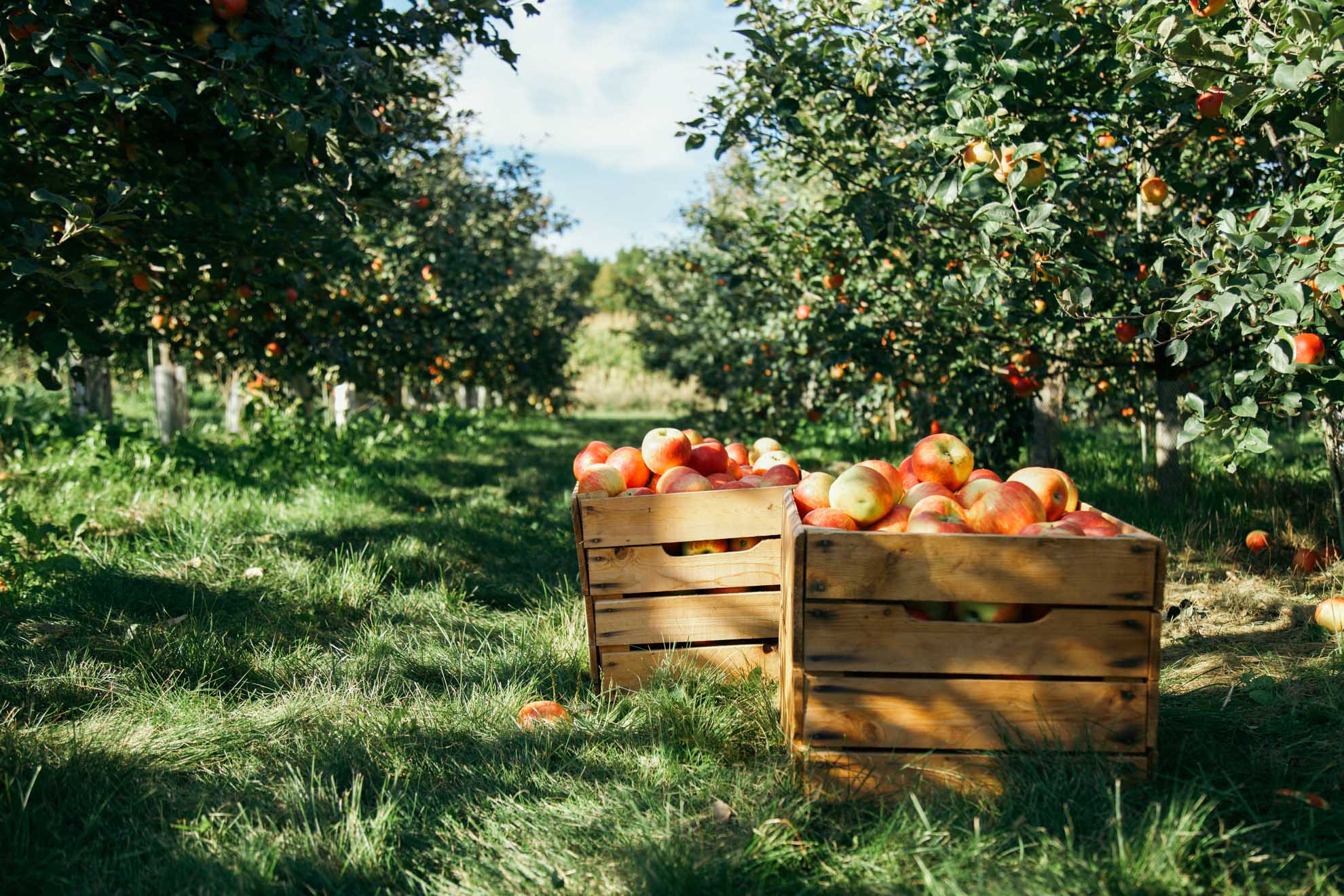 My family and I went on a fall adventure to a local apple orchard!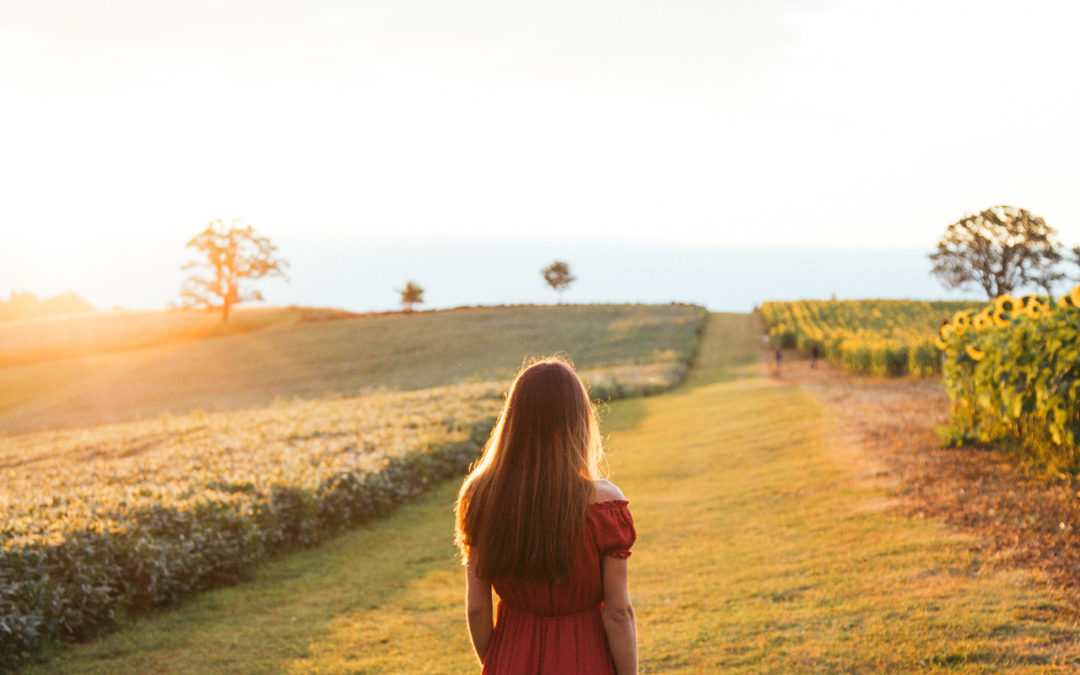 2019 UPDATE: The sunflowers are back! The Town of Middleton Sunflower Days are July 26th - August 4th, 2019. Learn more here.A couple of weeks ago, my boyfriend texted me a link to a place called Pope Farm Conservancy. When I clicked on it, I saw a title that read,...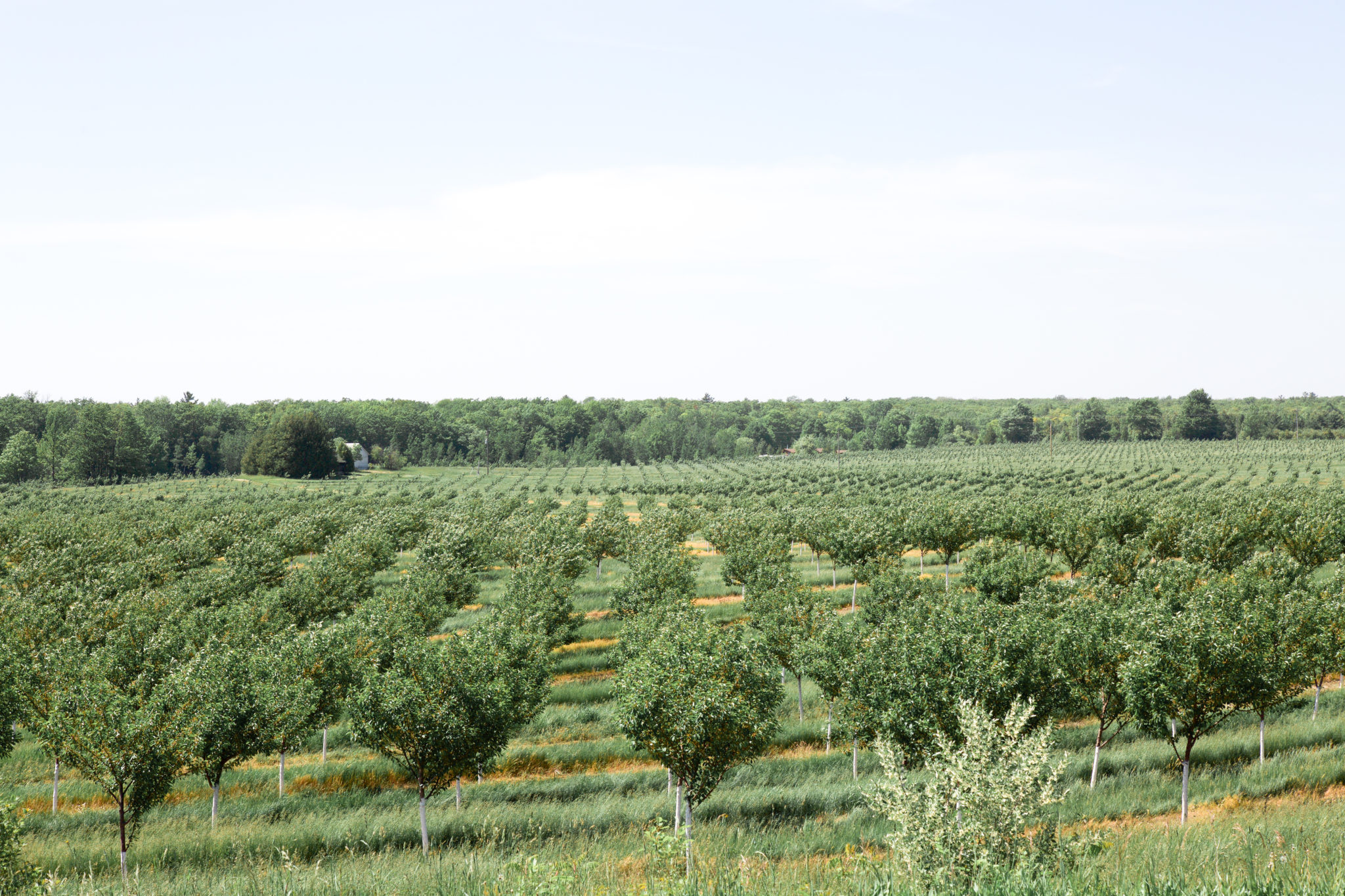 Last weekend, Sean and I went on a camping trip to Door County, Wisconsin. We were lucky enough to secure a campsite at Peninsula State Park (thanks to Sean's master booking skills!), so we spent three days and two nights exploring the area.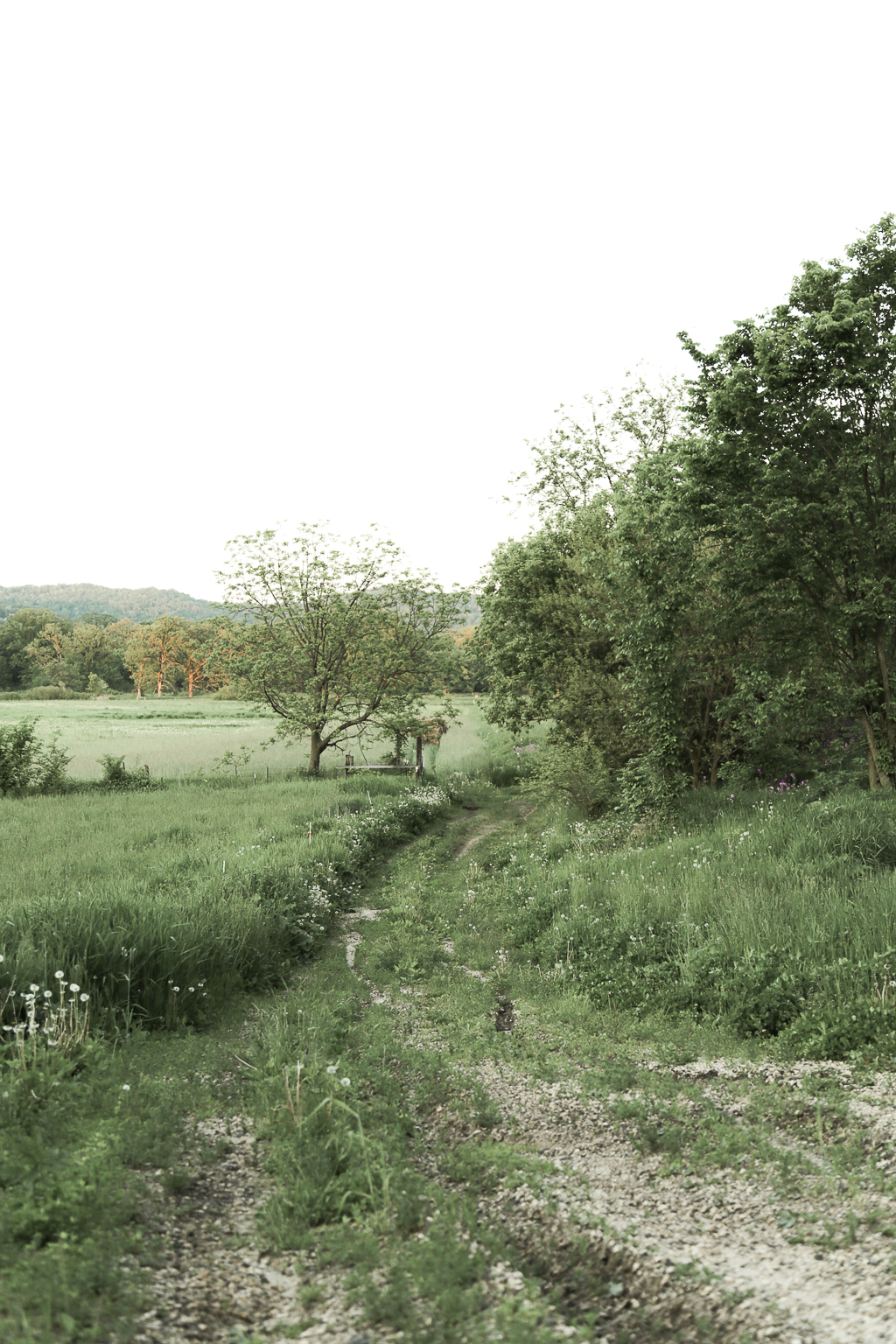 We traveled to the driftless area in Wisconsin to go camping at Perrot State Park. This area of Wisconsin is one of the prettiest areas I've ever seen!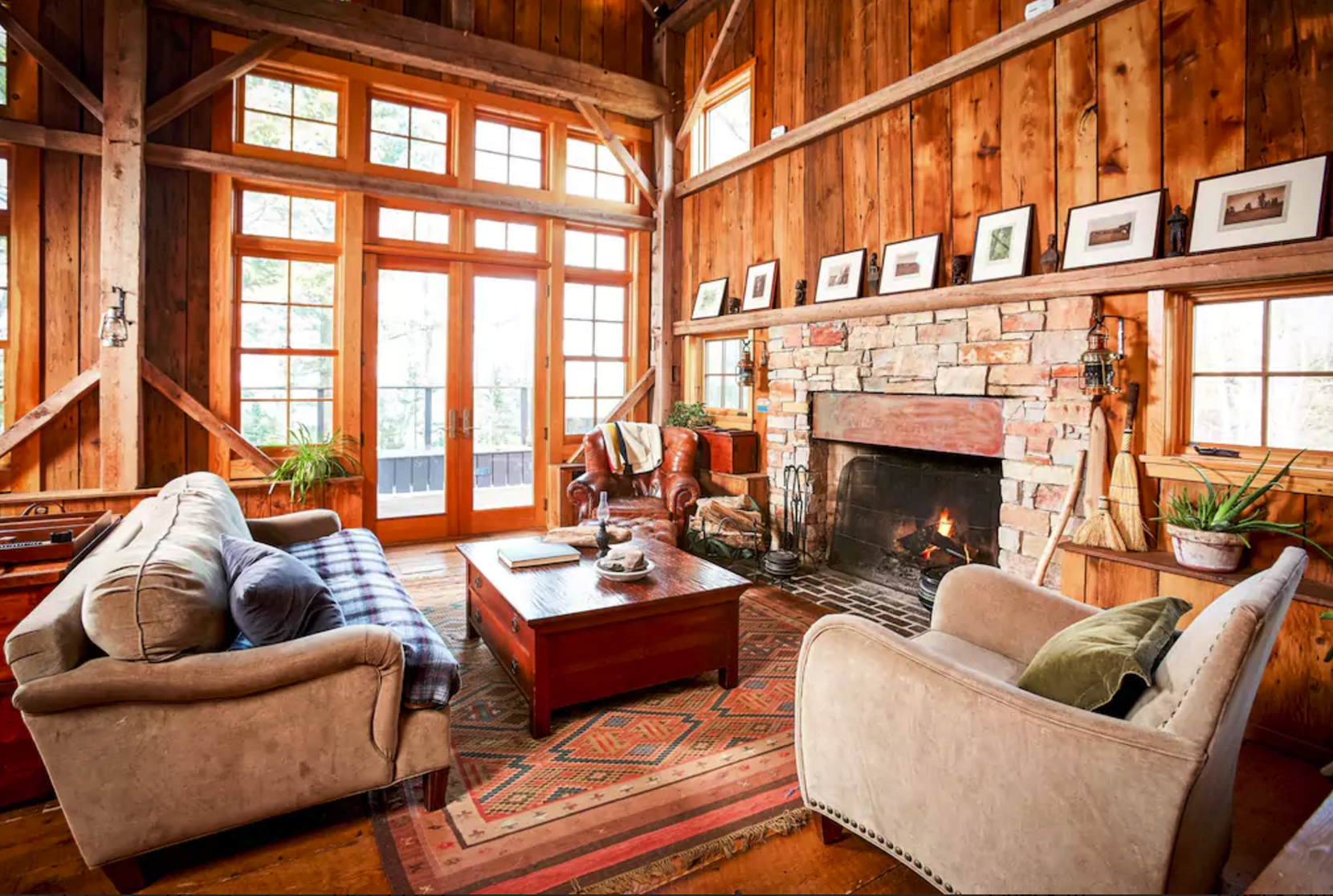 *Updated February 4, 2021 *These photos are not mine. They are directly from Airbnbs website.Approx. Rate | $200/night Sleeps | 10 Location | Arena, WI "A fully restored 1850's colonial revival farmhouse tastefully decorated with primitive antiques."Approx. Rate |...