An Autumn Weekend in Eagle River
In early October, we headed north to Eagle River for Cranberry Fest! We arrived on Friday evening and dropped our bags off at Edgewater Inn & Cottages, a rustic Northwoods getaway located right outside of town. Cottage 7 was our home away from home; a cozy, three-bedroom cabin with an enclosed porch overlooking the water.
With just a couple hours of daylight left, we set out to capture some fall photos. Fritz, the owner of Edgewater Inn, had suggested we venture down Military Road, a spot just east of Eagle River. As soon as we got there, I understood why. Towering trees lined each side of the road, turning it into a golden runway. I sent my drone up to capture the landscape from above and couldn't believe my eyes at the beauty of it all!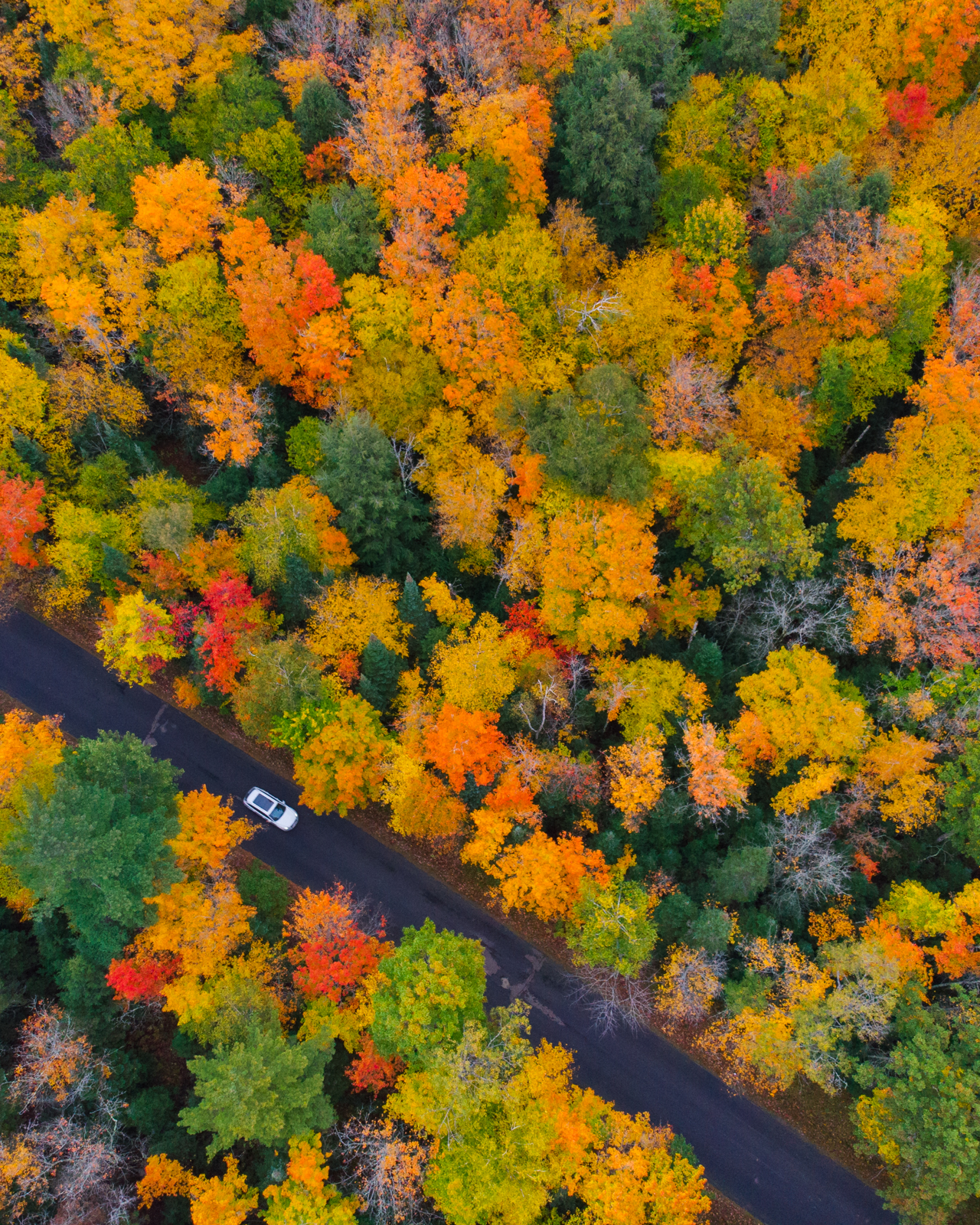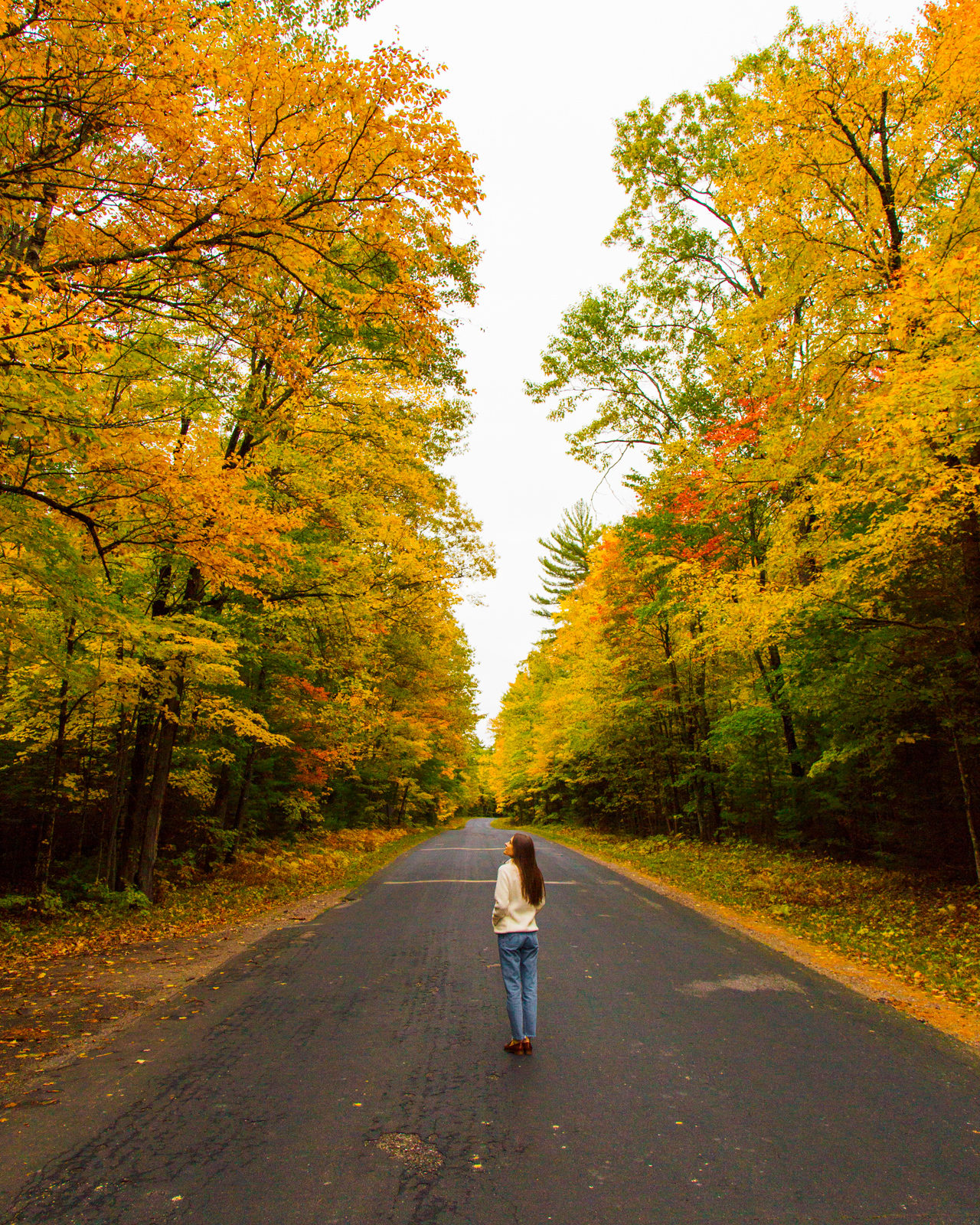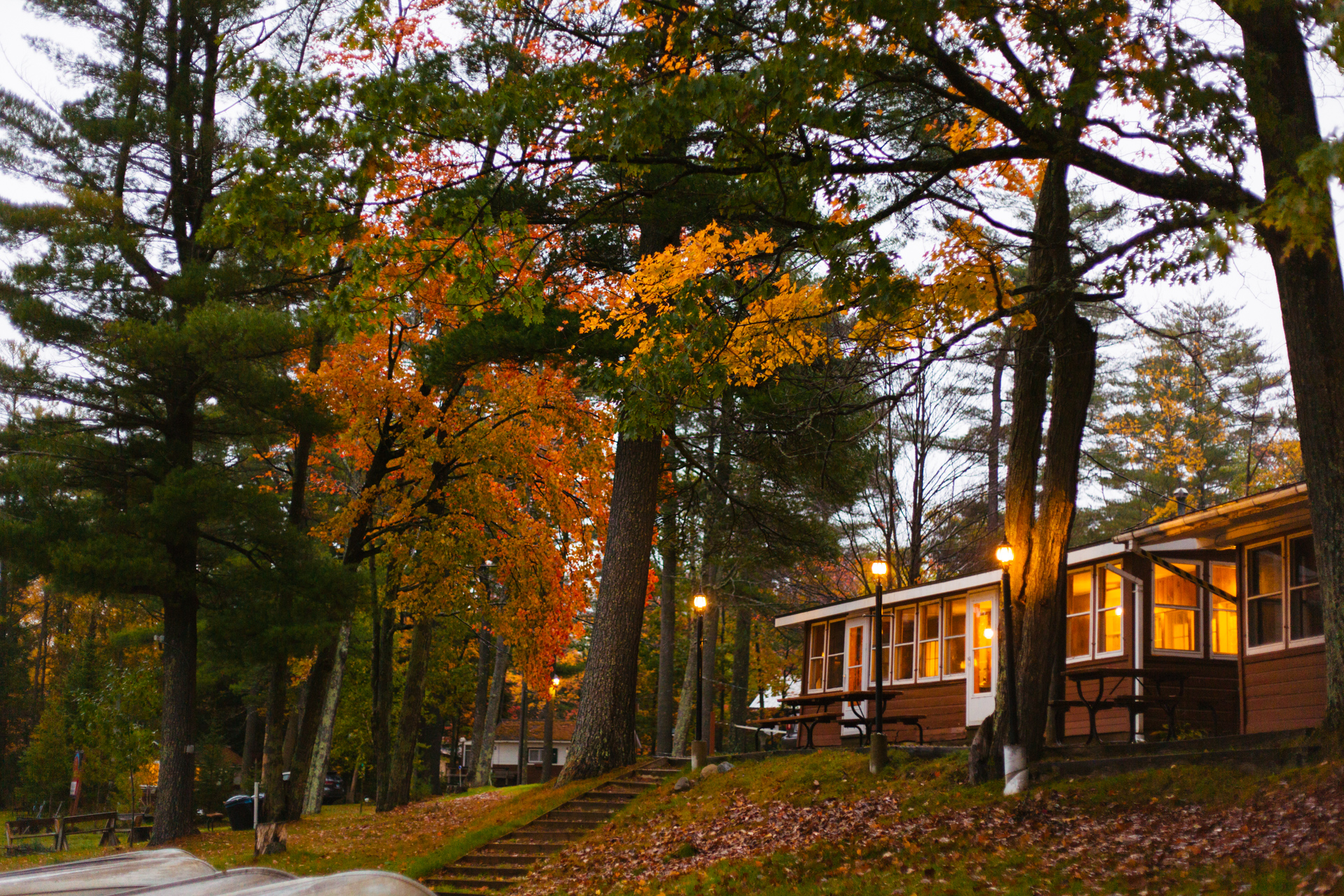 Once the sun had set, we headed to Eagle Waters Resort & Restaurant for a Friday night fish fry! This place felt like the perfect date night spot. Oil lamps flickered on the tables and cedar-strip canoes hung from the ceiling, creating an elegant yet cozy atmosphere.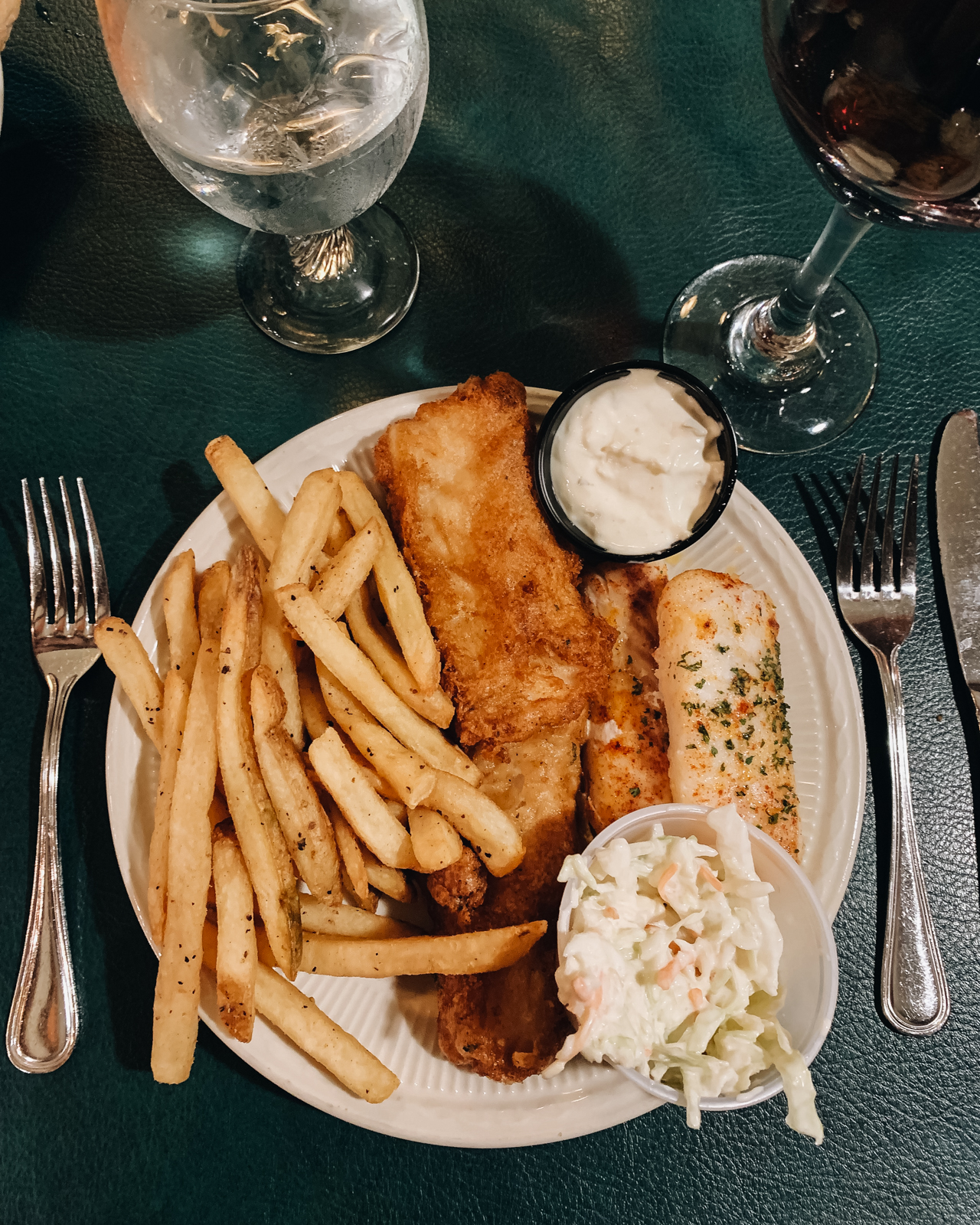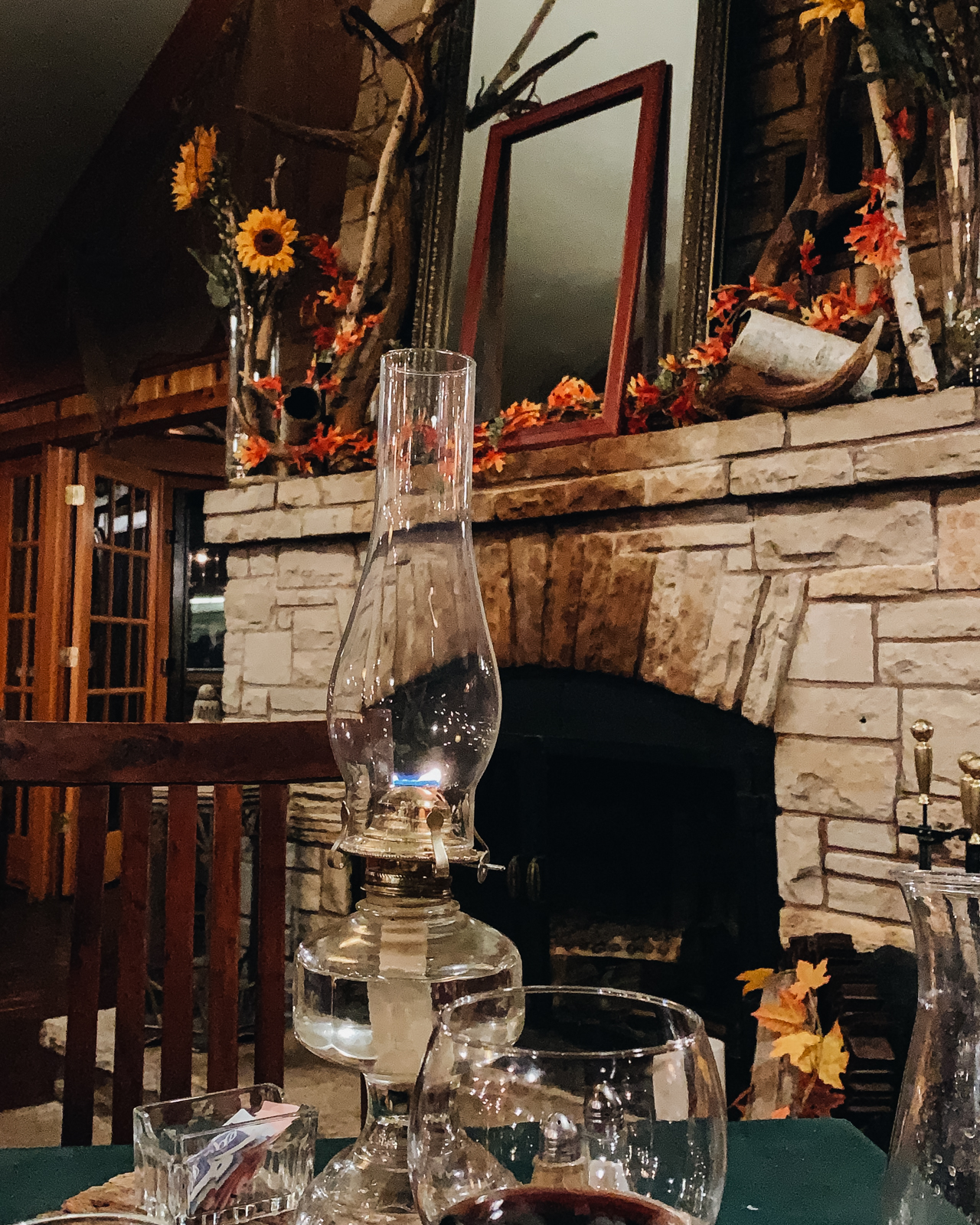 Saturday ended up being a super rainy day but that didn't stop us from making the most of it! In the morning, we went on a group tour to a local cranberry marsh. The bus took us from the Eagle River Chamber to Lake Nokomis Cranberries where we drove right into the heart of it and learned about the cranberry making process. At the end of the tour, there was even a wine tasting!
Afterward, we huddled under our umbrella and walked to Cranberry Fest. Even with the rain, the festival was still bustling! There was live music, fresh baked goods, and every craft imaginable being sold. We made a few rounds, checking out the different booths and taking in the energy of it all.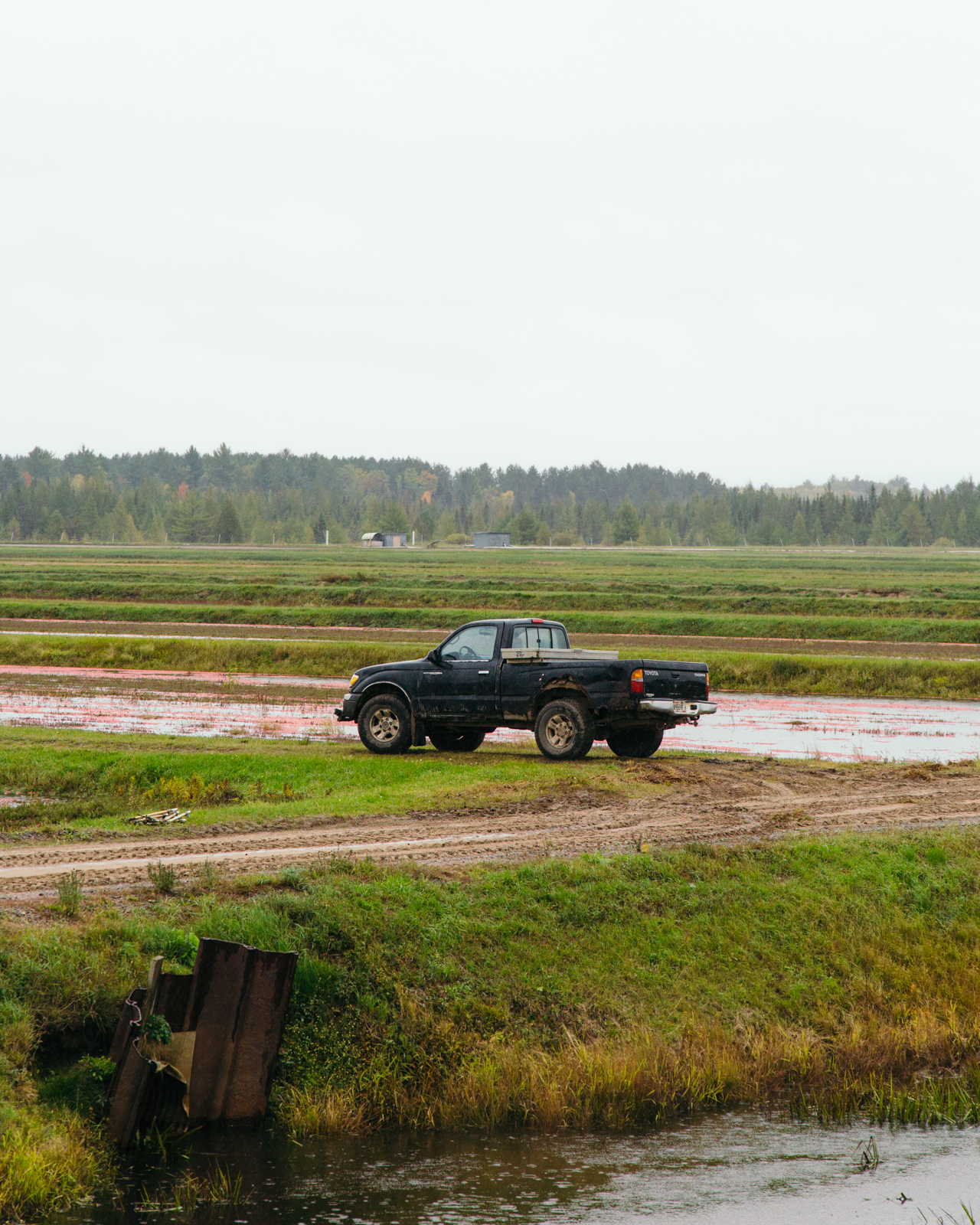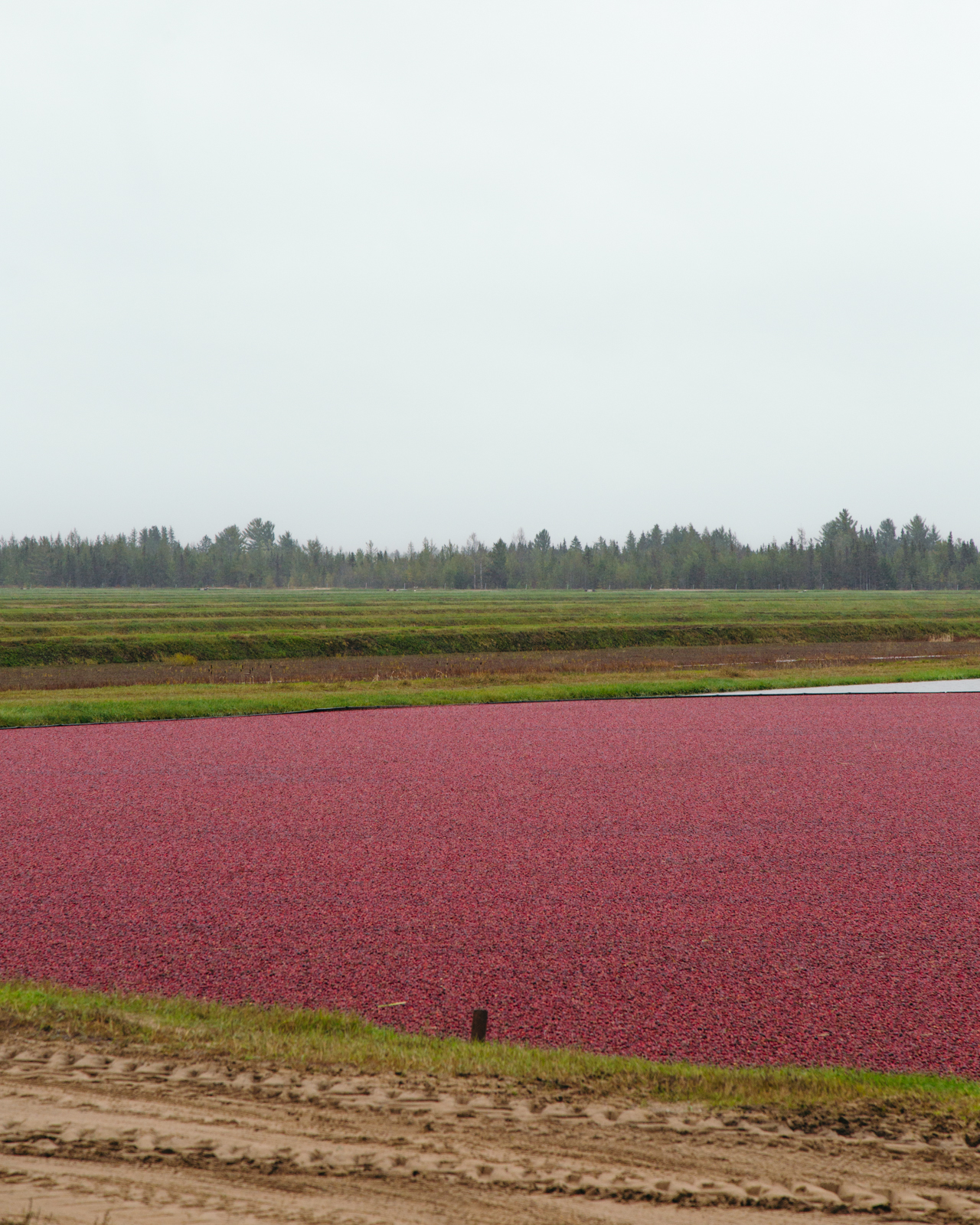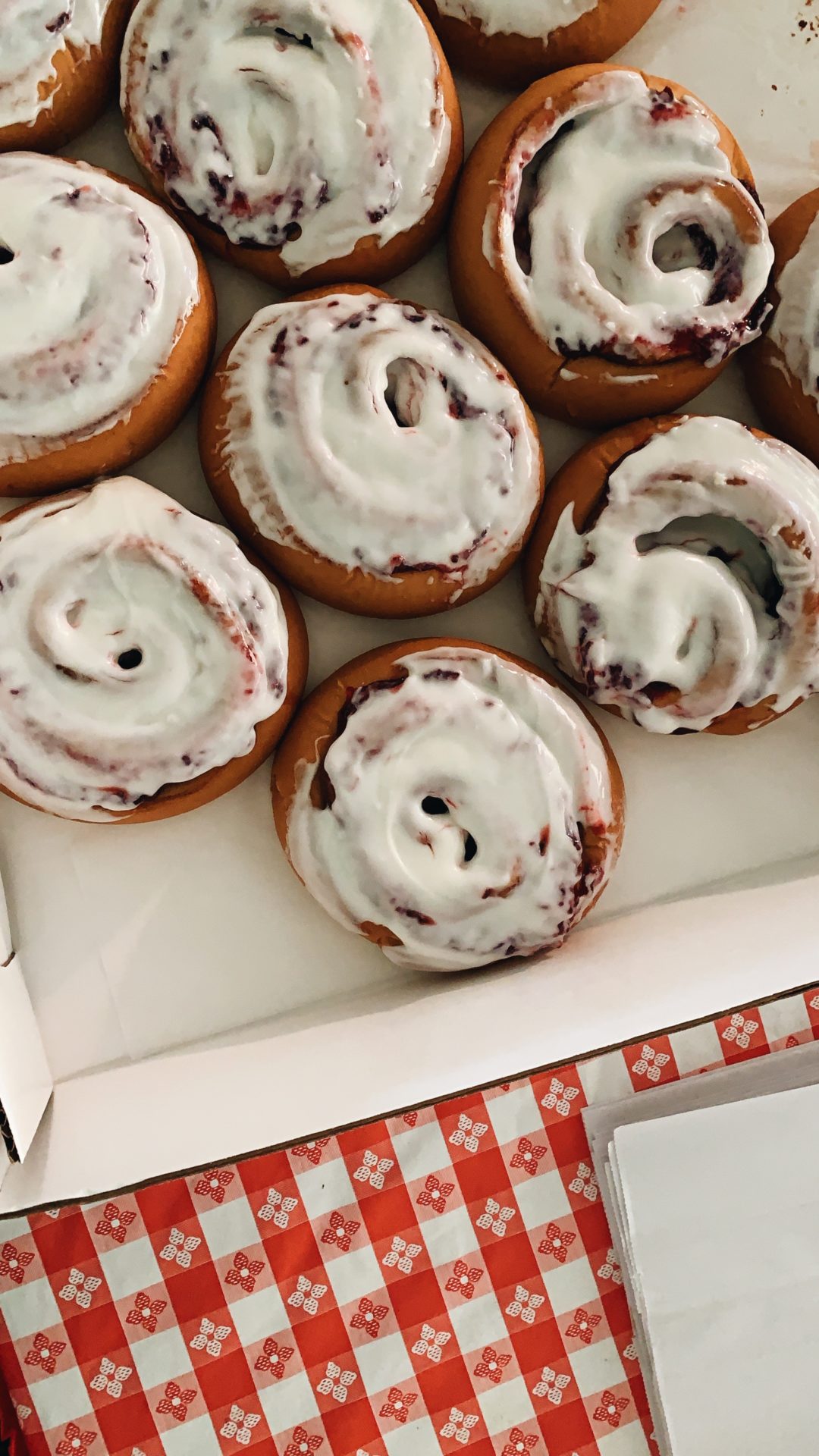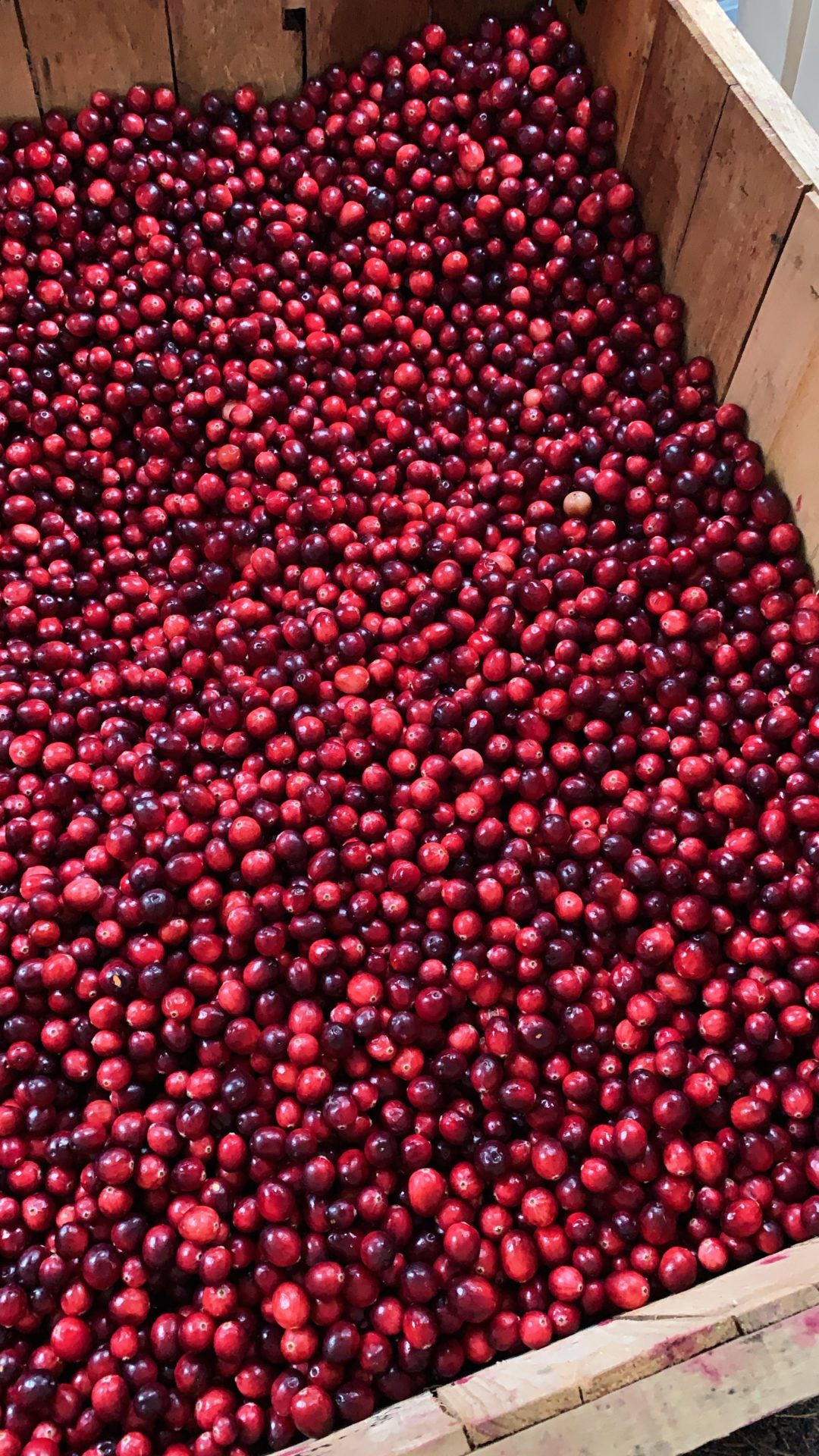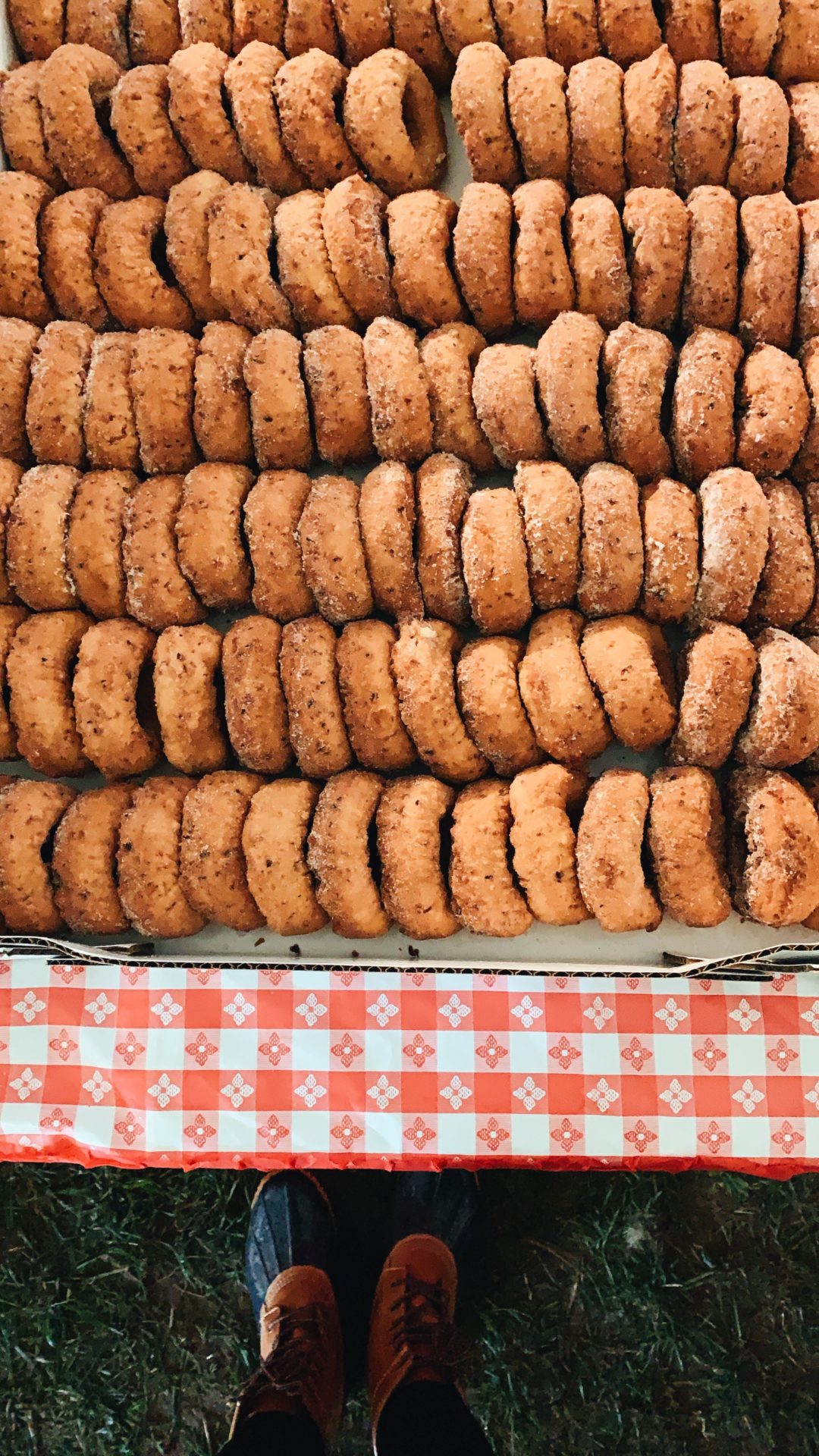 Around mid-afternoon, the rain let up a bit so we decided to hike the Anvil Lake Trail, located just 15 minutes east of Eagle River. Set in the Chequamegon-Nicolet National Forest, this is a gorgeous hiking spot where you can marvel at the fall colors along the way.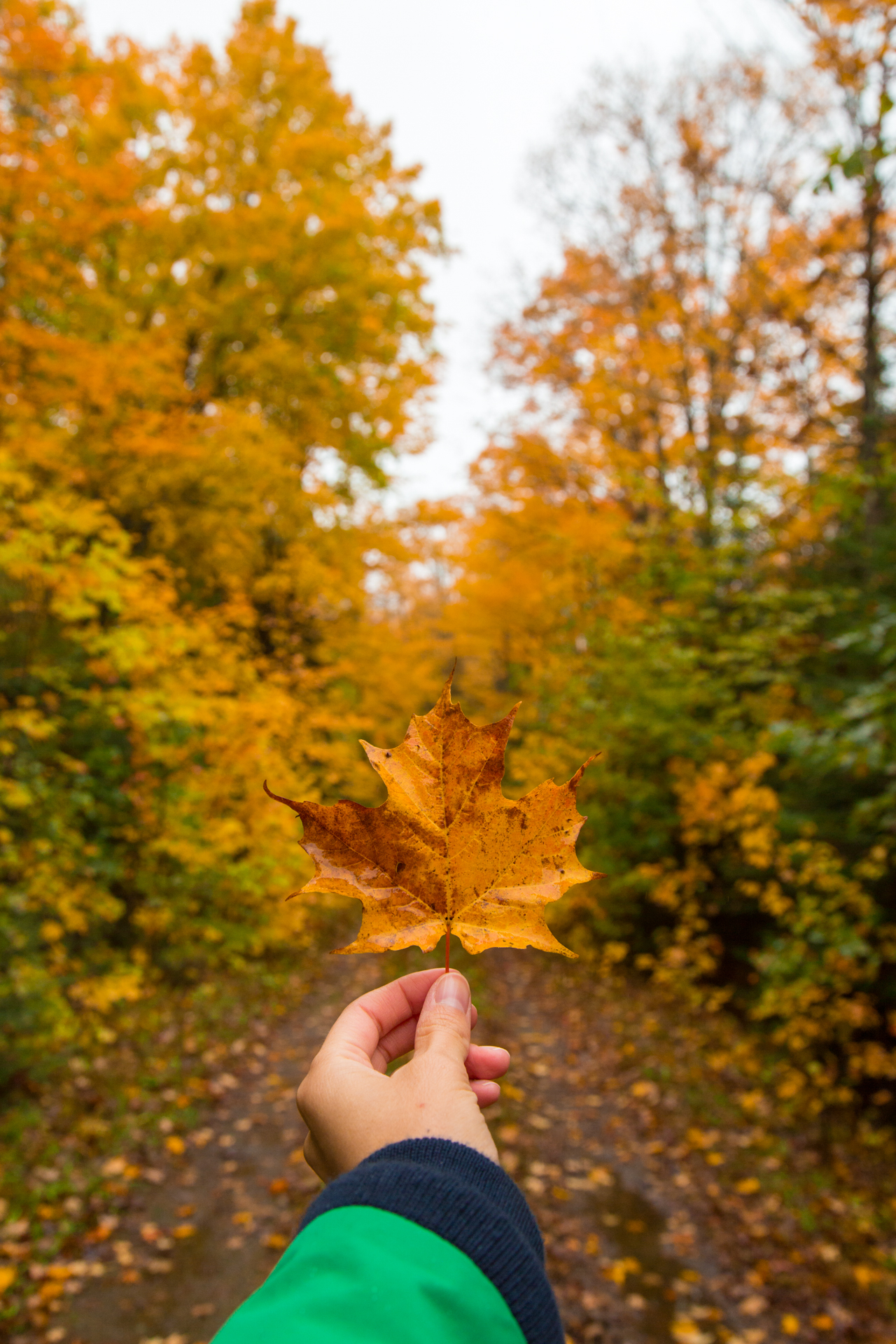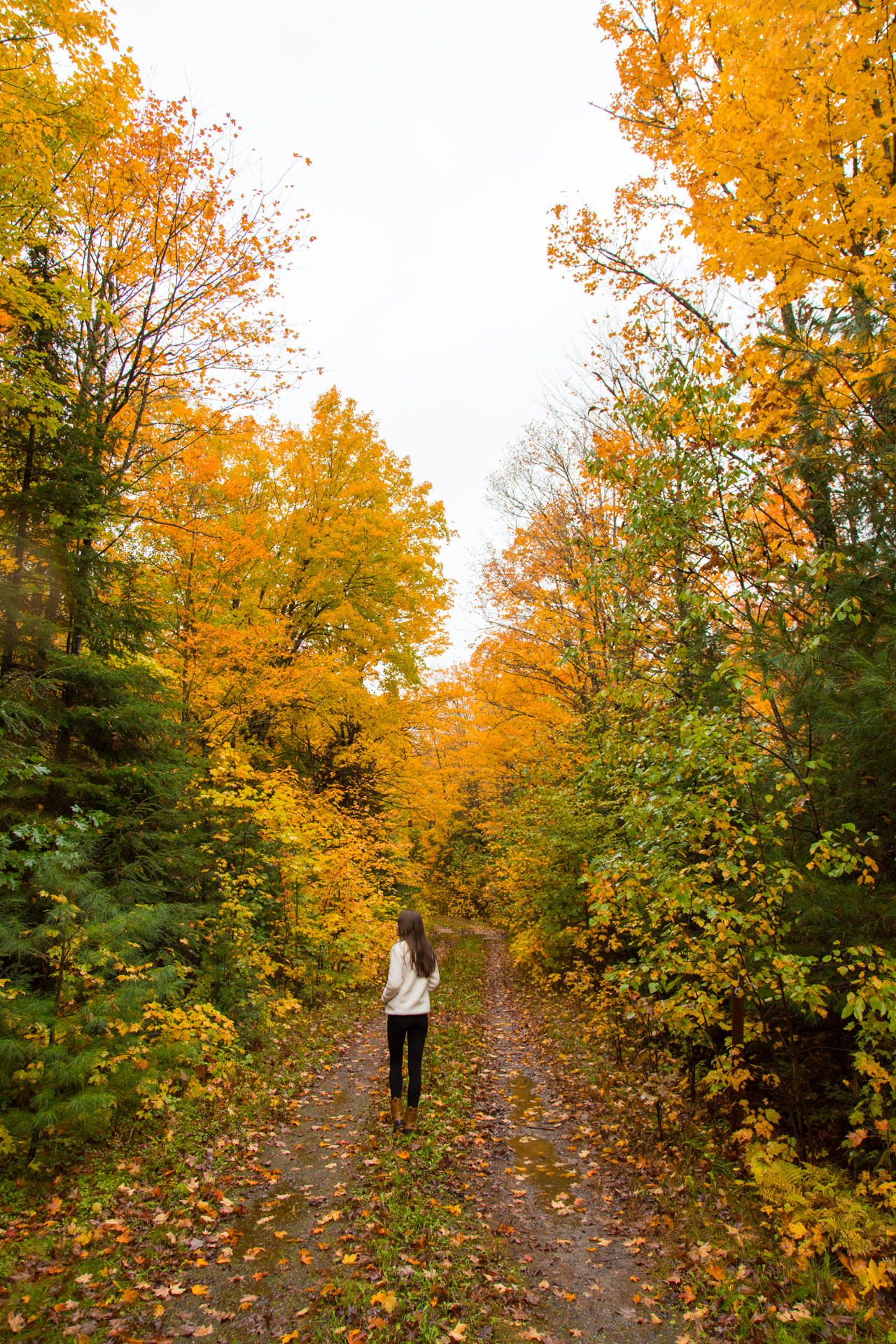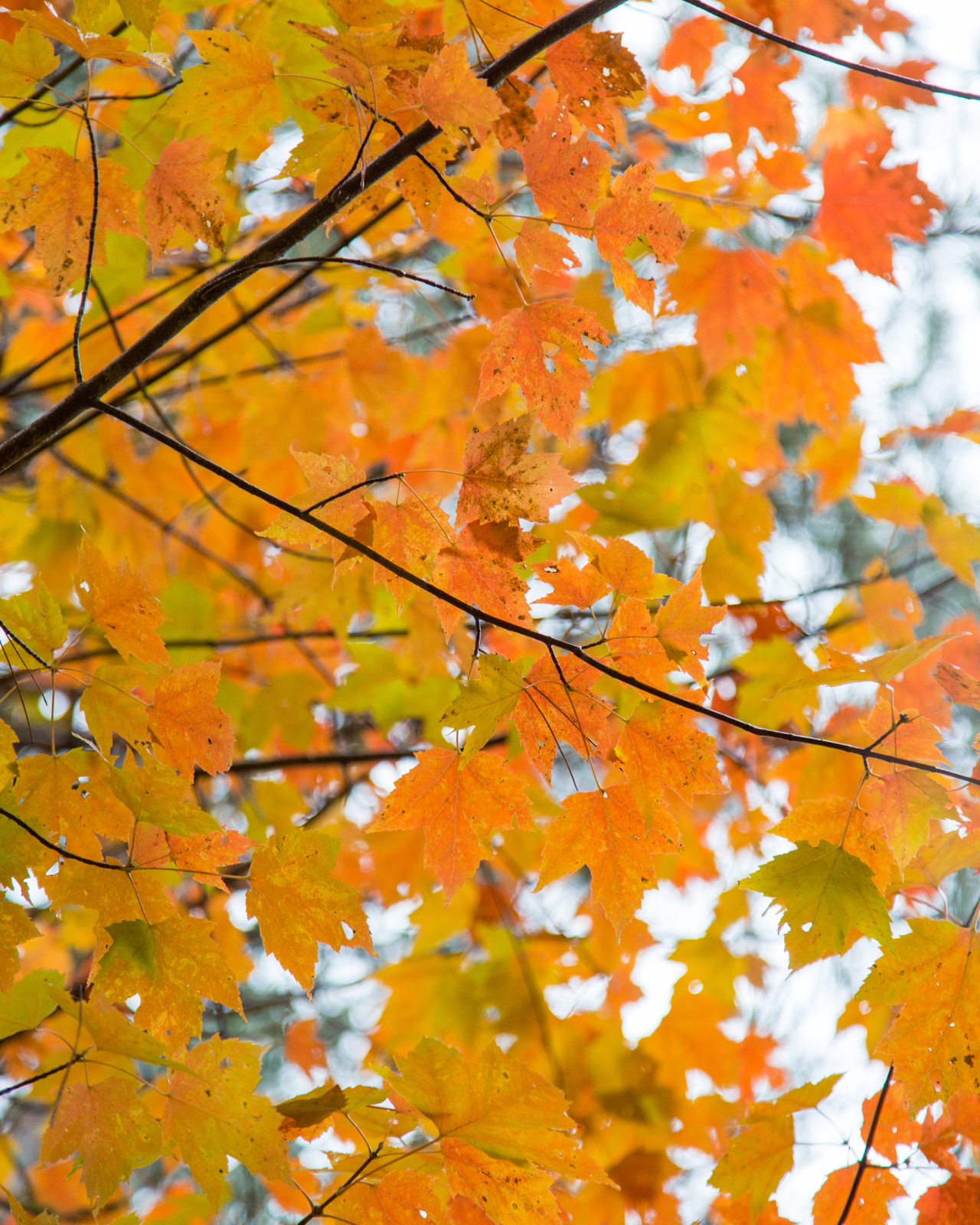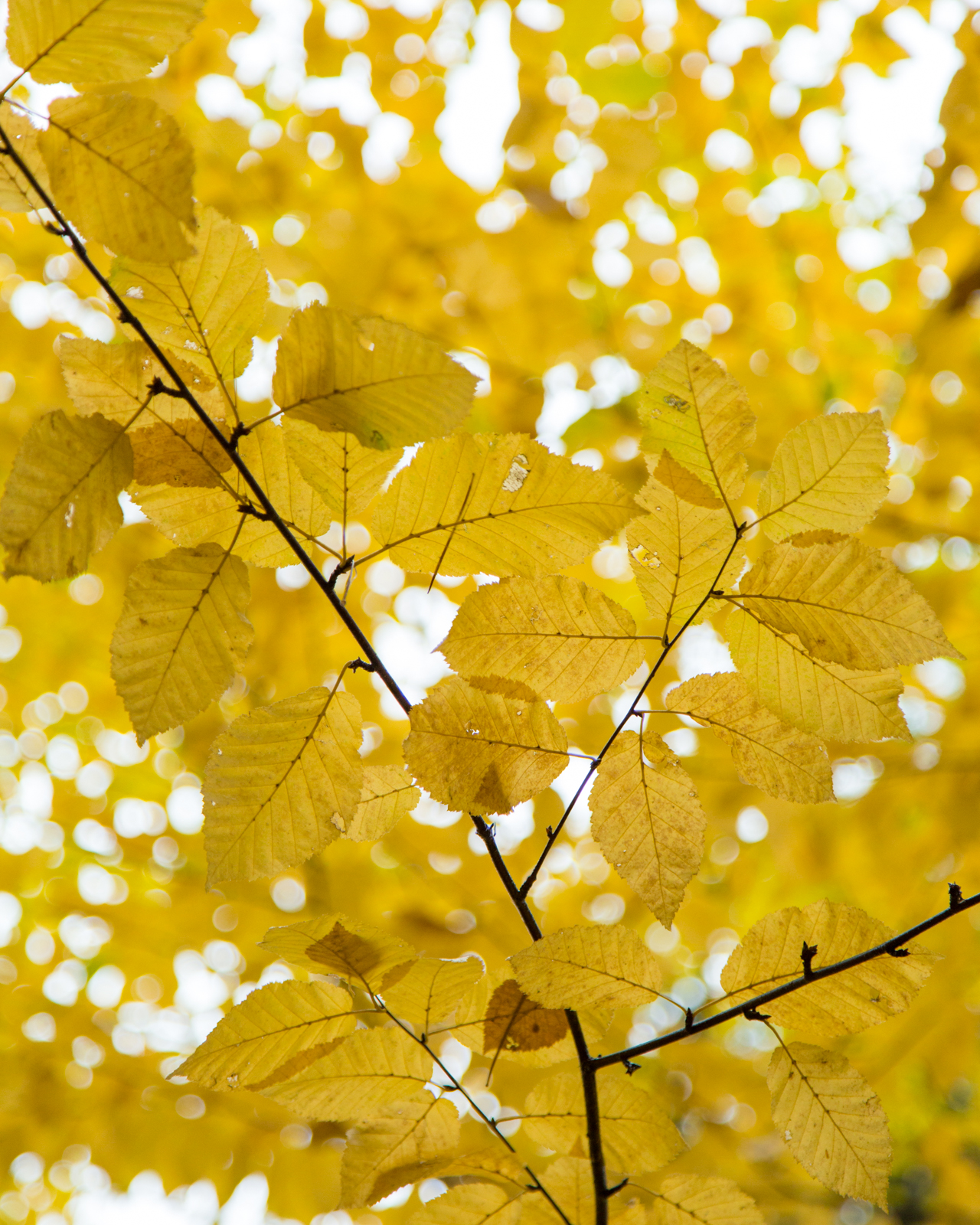 Both of us were pretty chilled after hiking so we made our way to Rena's Restaurant at Pitlik's Sand Beach Resort for a late lunch. This was another super cozy restaurant with lofted ceilings, wood paneling, and a crackling fireplace. I would highly recommend ordering their famous beef sandwich called the Bomber. It was so good!
We ended the day by taking the long way home, meandering down random backroads and slowly heading towards the cottage. During our drive, we spotted two eagles and a few deer.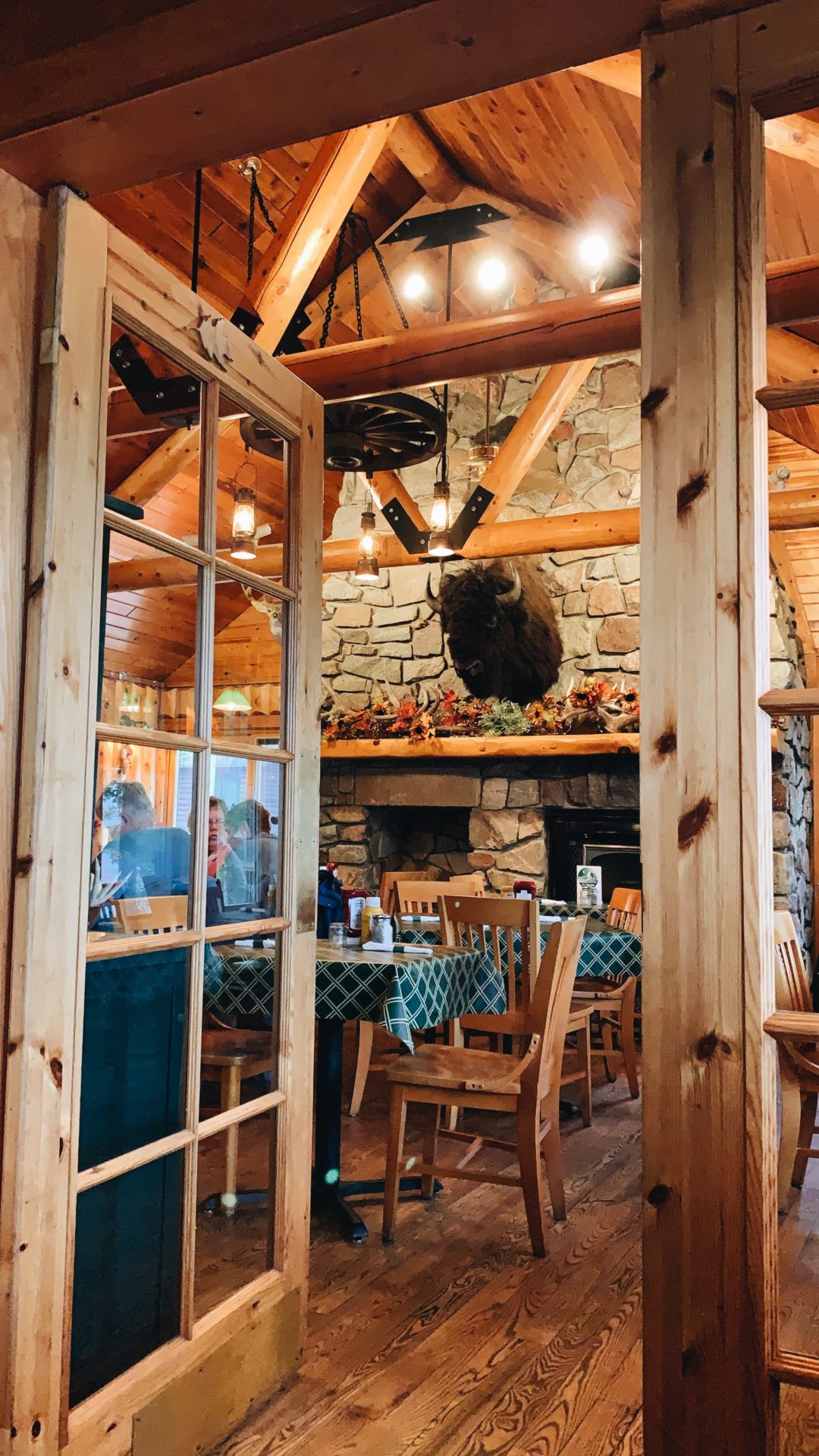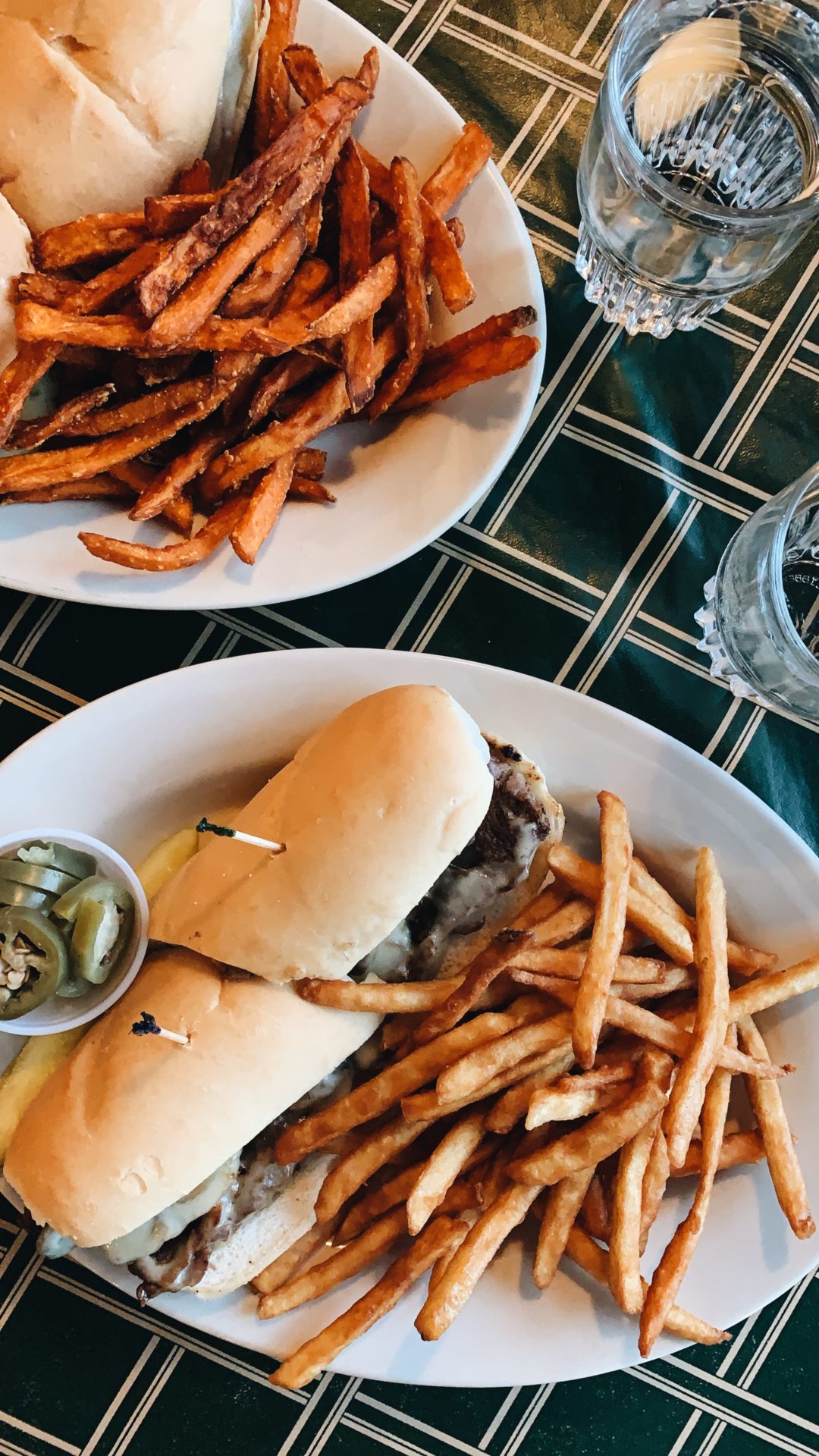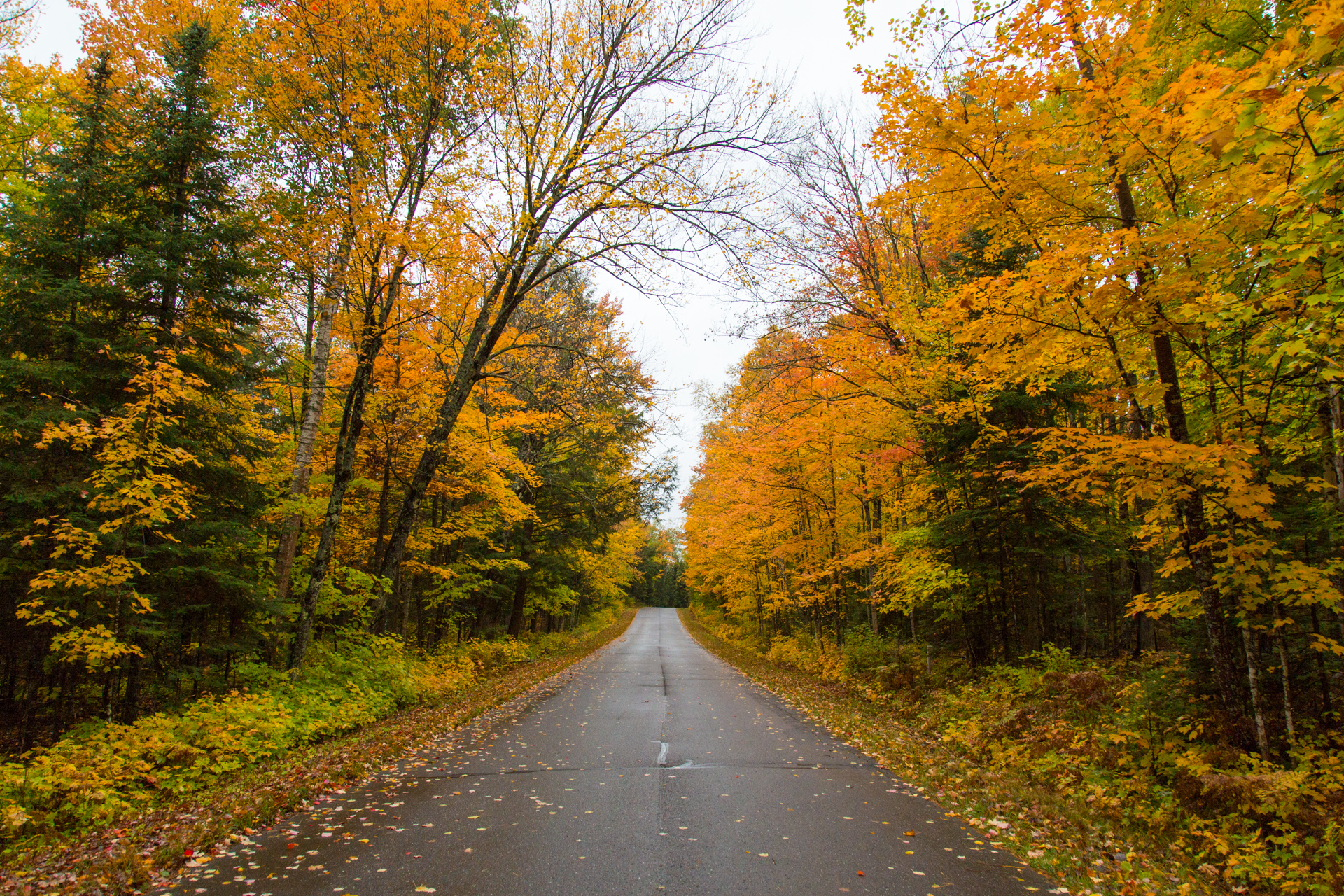 The next morning, we got up bright and early, grabbed a quick breakfast at Leif's Cafe, and then headed out to go fishing with Colin Crawford, a local fishing guide. We were on the lake around 7:15 am, just in time to enjoy the sunrise! We caught a number of walleye and crappies, so many in fact, that we ended up losing count! I'd call that a successful day!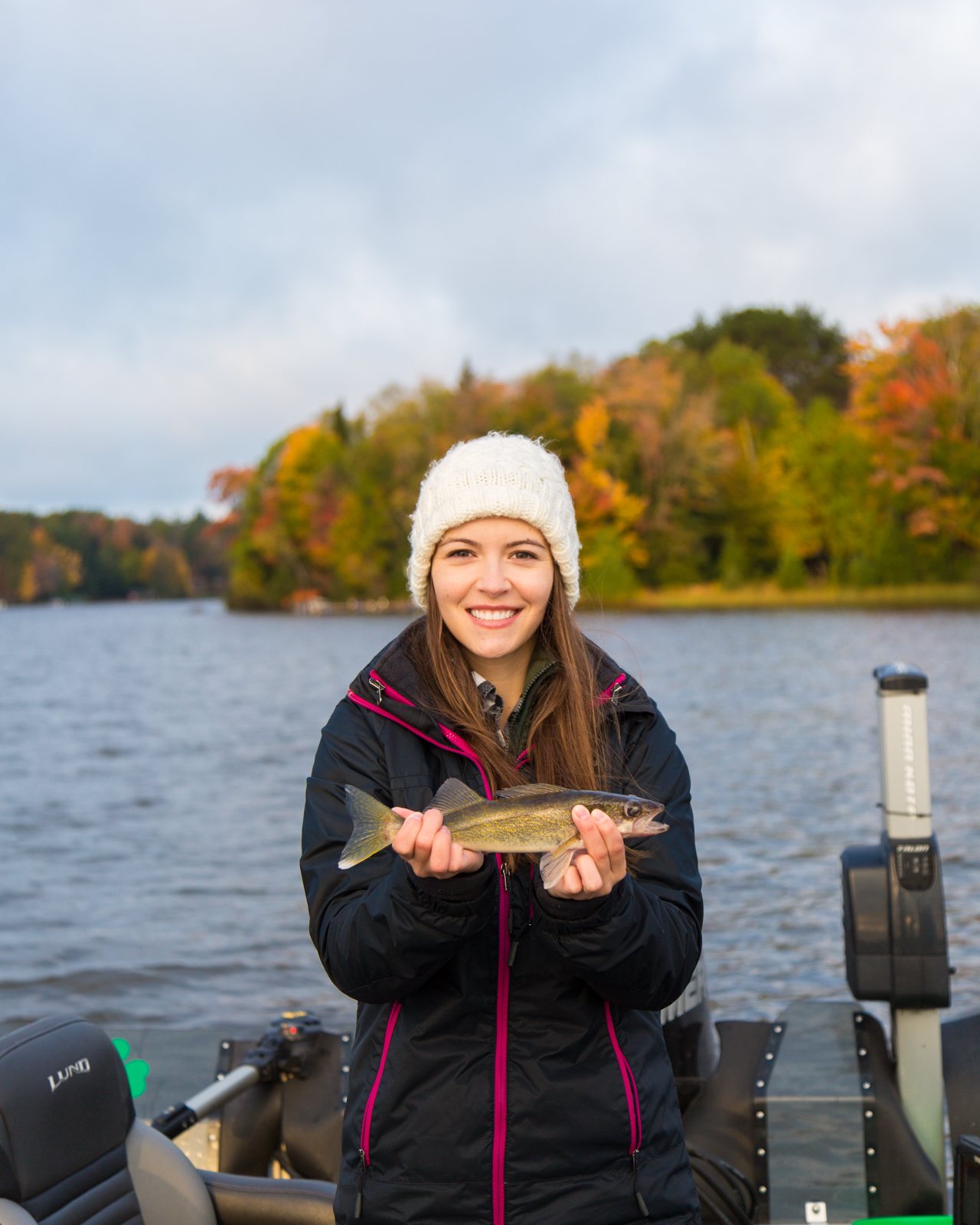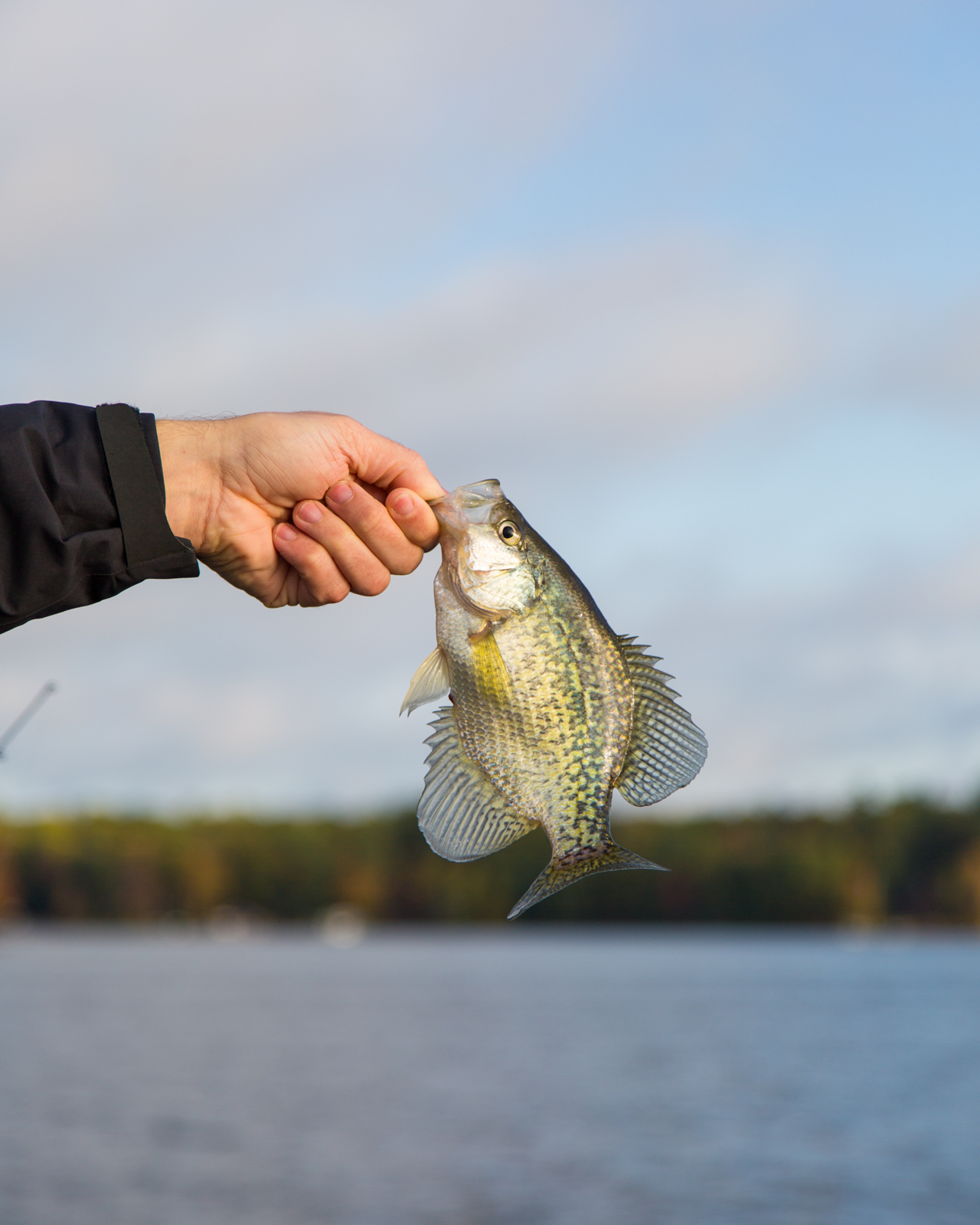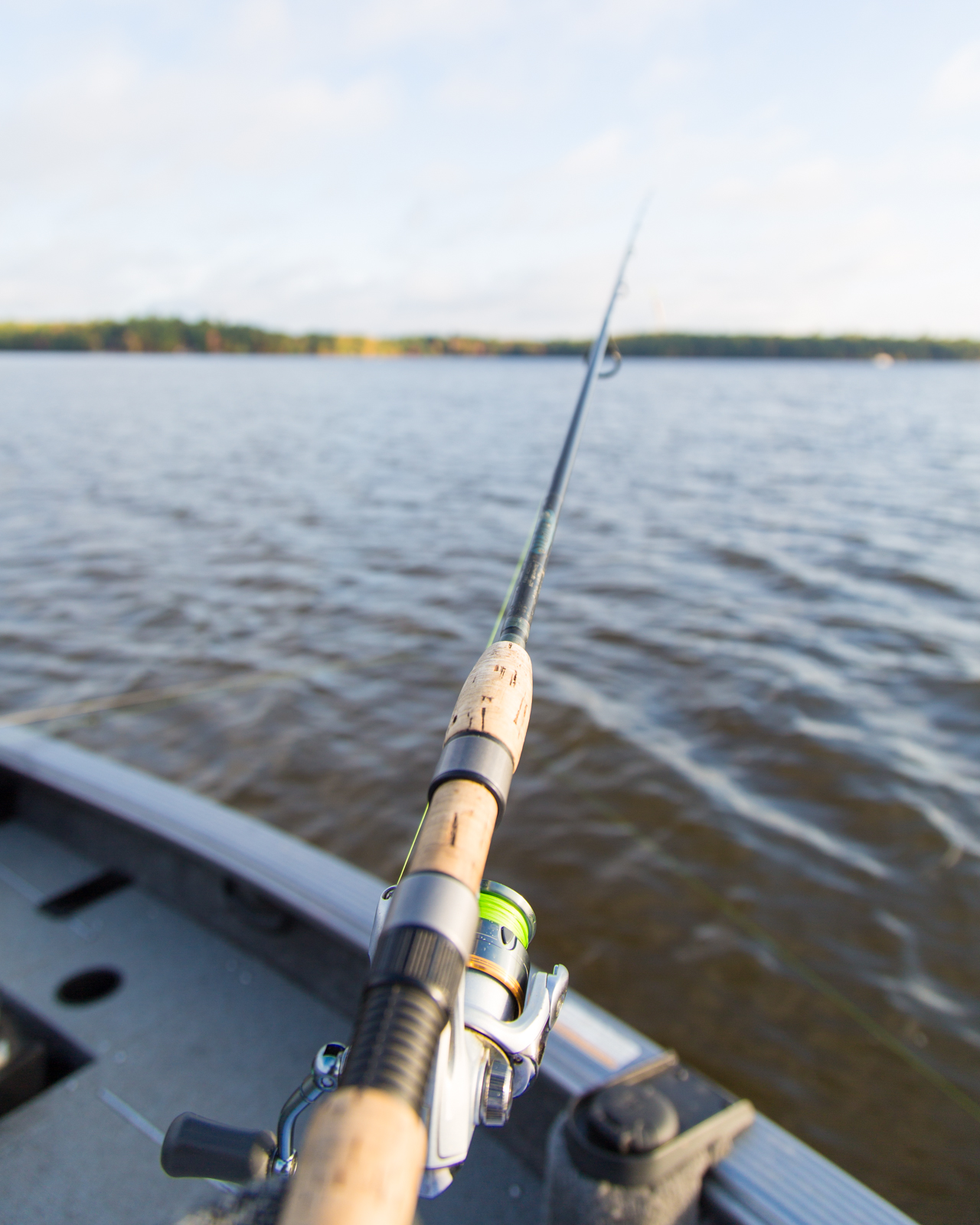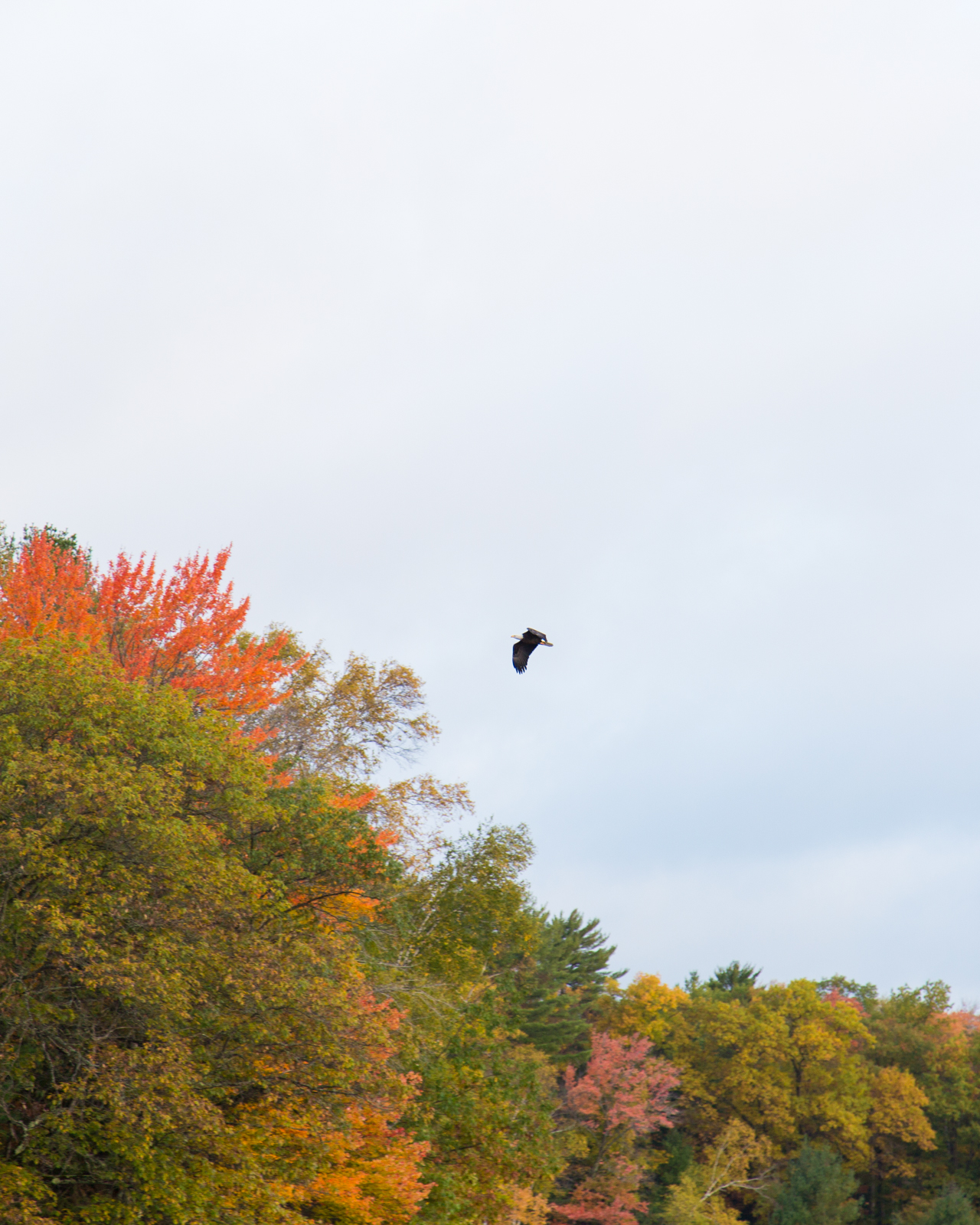 Before we knew it, it was time to pack up our bags and head for home. This weekend was such a fun way to experience Eagle River since we got the best of both worlds – the energy and liveliness of Cranberry Fest but also the quiet and peaceful moments out in nature. It was the perfect mix!
Thank you, Eagle River, for hosting us!
Eagle Waters Resort & Restaurant
Eagle River Chamber of Commerce
Anvil Hiking Trail
A great fall hiking spot!
Pitlik's Sand Beach Resort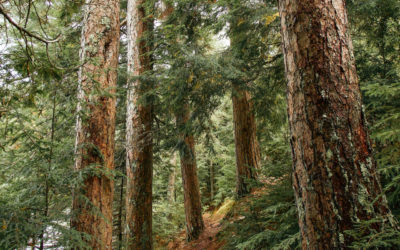 In the forests surrounding the area of Sayner-Star Lake is a beautiful hiking spot called Trampers Trail. This trail brings you through old-growth forest and along the edge of Star Lake. I had...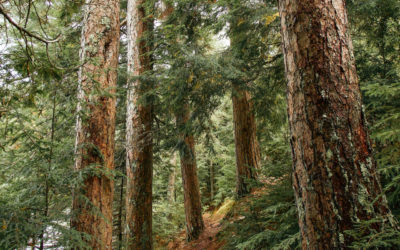 In the forests surrounding the area of Sayner-Star Lake is a beautiful hiking spot called Trampers Trail. This trail brings you through old-growth forest and along the edge of Star Lake. I had explored this area during my trip with Wisconsin Travel Best Bets and...
Copper Falls State Park is a beautiful section of public land in northwest Wisconsin. Located in Ashland County, this 3,000-acre park was our third stop on our waterfall tour! There are two major waterfalls within the park: Copper Falls and Brownstone Falls. Both can...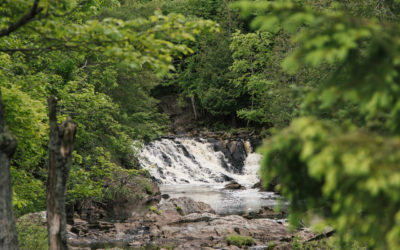 Upson Falls was the second stop on our day-long waterfall tour. This waterfall is located right by the little town of Upson and can be visited by entering Upson Falls Campground (there's no fee to enter and visit the falls - there's only a cost if you're camping). The...
FOLLOW KRISTEN ON INSTAGRAM