Copper Falls & Brownstone Falls
Copper Falls State Park is a beautiful section of public land in northwest Wisconsin. Located in Ashland County, this 3,000-acre park was our third stop on our waterfall tour! There are two major waterfalls within the park: Copper Falls and Brownstone Falls. Both can be seen by walking the Doughboys Nature Trail.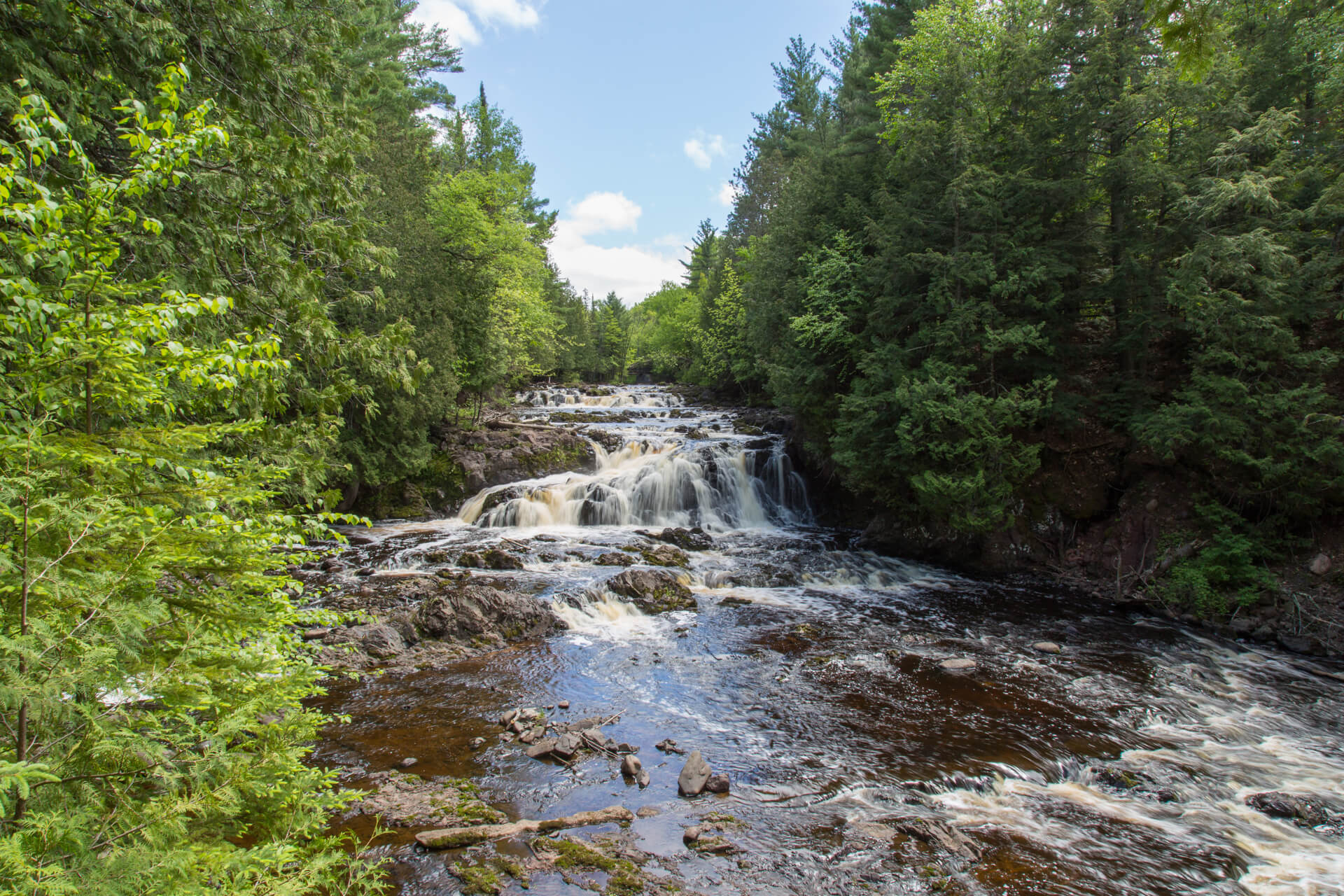 Getting there + parking
A state park sticker is required at Copper Falls State Park. One exception is during the Wisconsin Free Fun Weekend which takes place on the first full weekend in June. All state park admission and trail passes are waived! Definitely something to take advantage of. I follow the WI DNR on Facebook which is how I stay updated. They always post about these cool opportunities!
To get to the waterfalls: Take the main campground road all the way to the last parking lot. Next to the large parking area, you'll find picnic tables as well as a little playground for kids. Walk down the sidewalk and you'll run right into the start of the Doughboys Nature Trail. Pets are not allowed on this trail.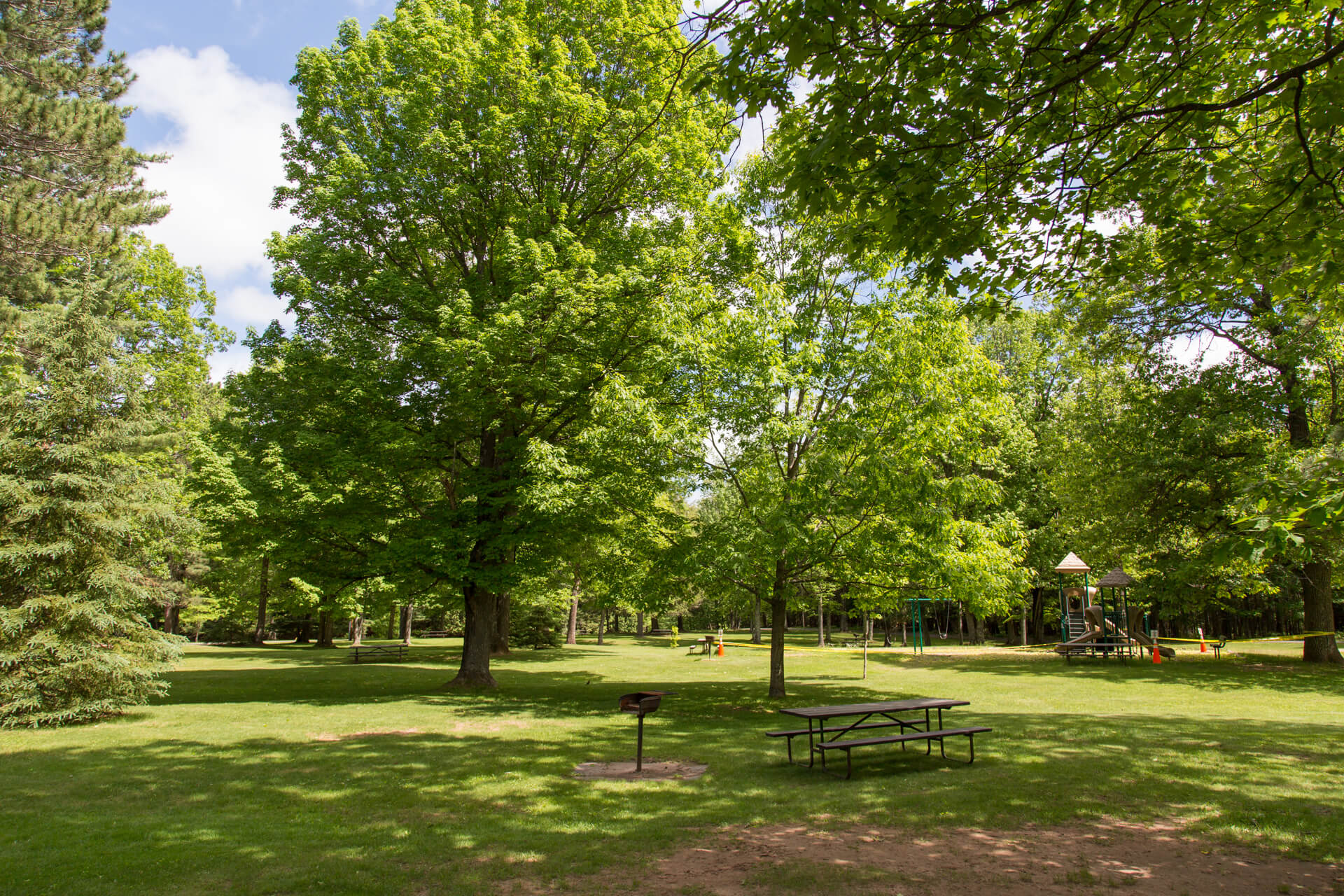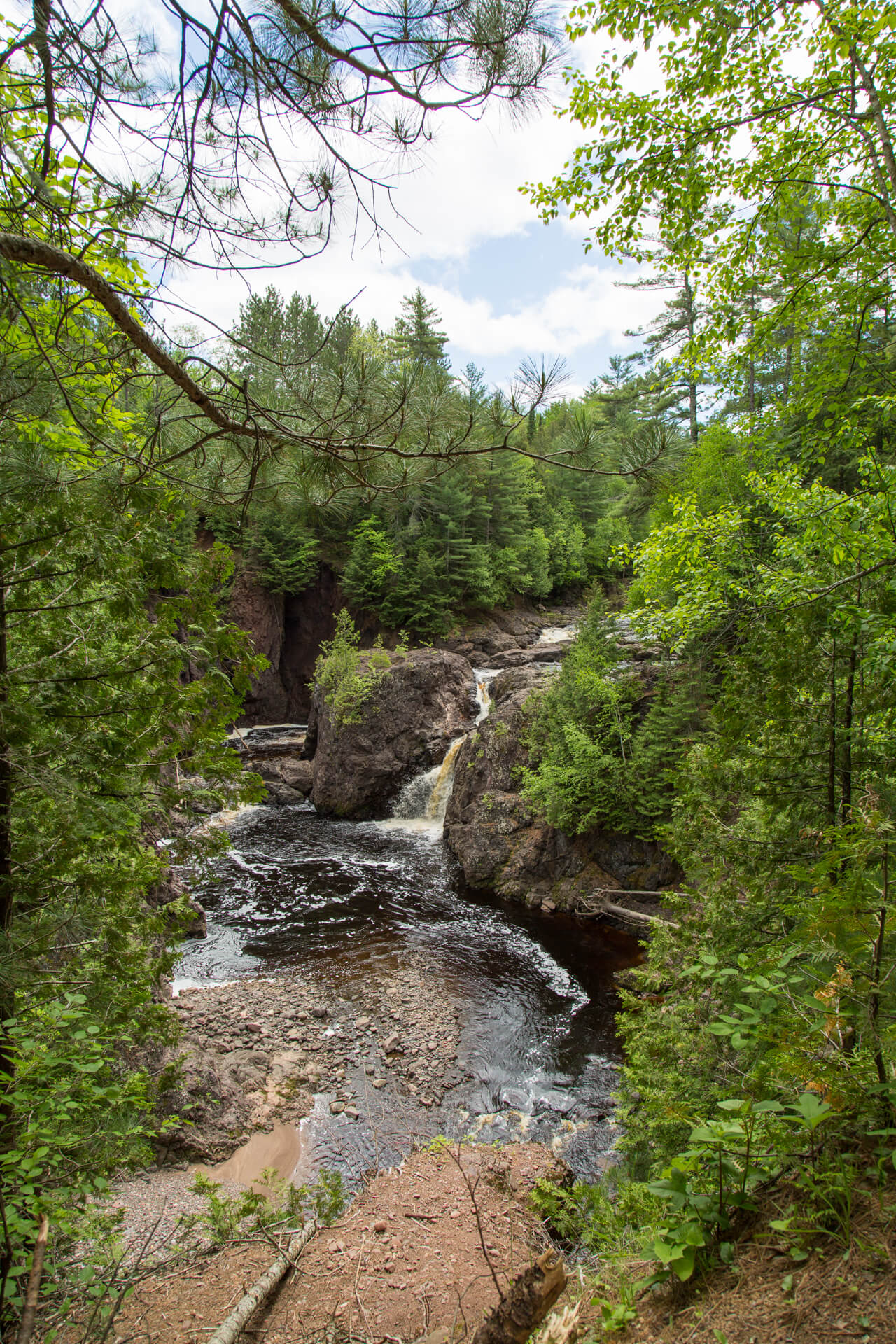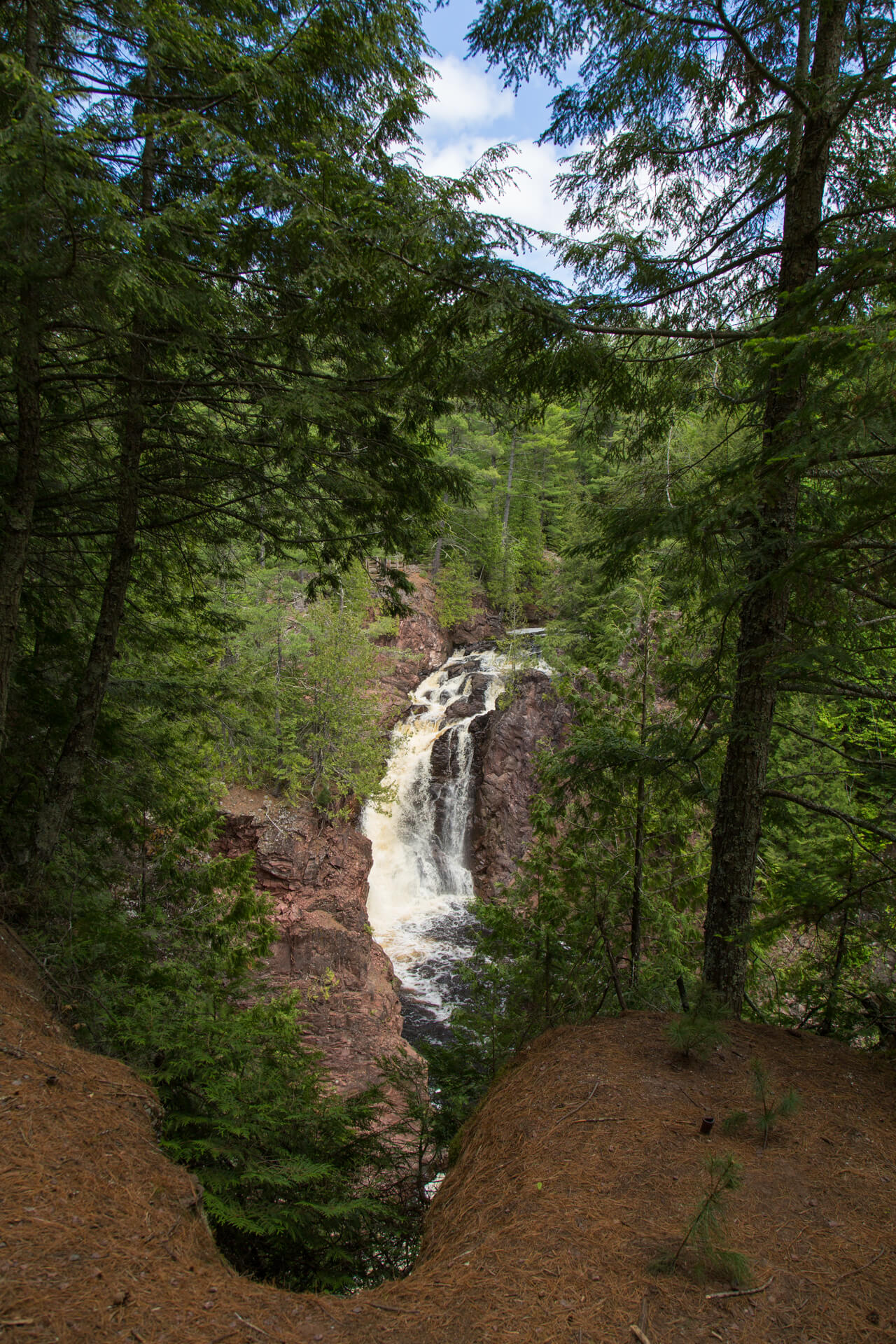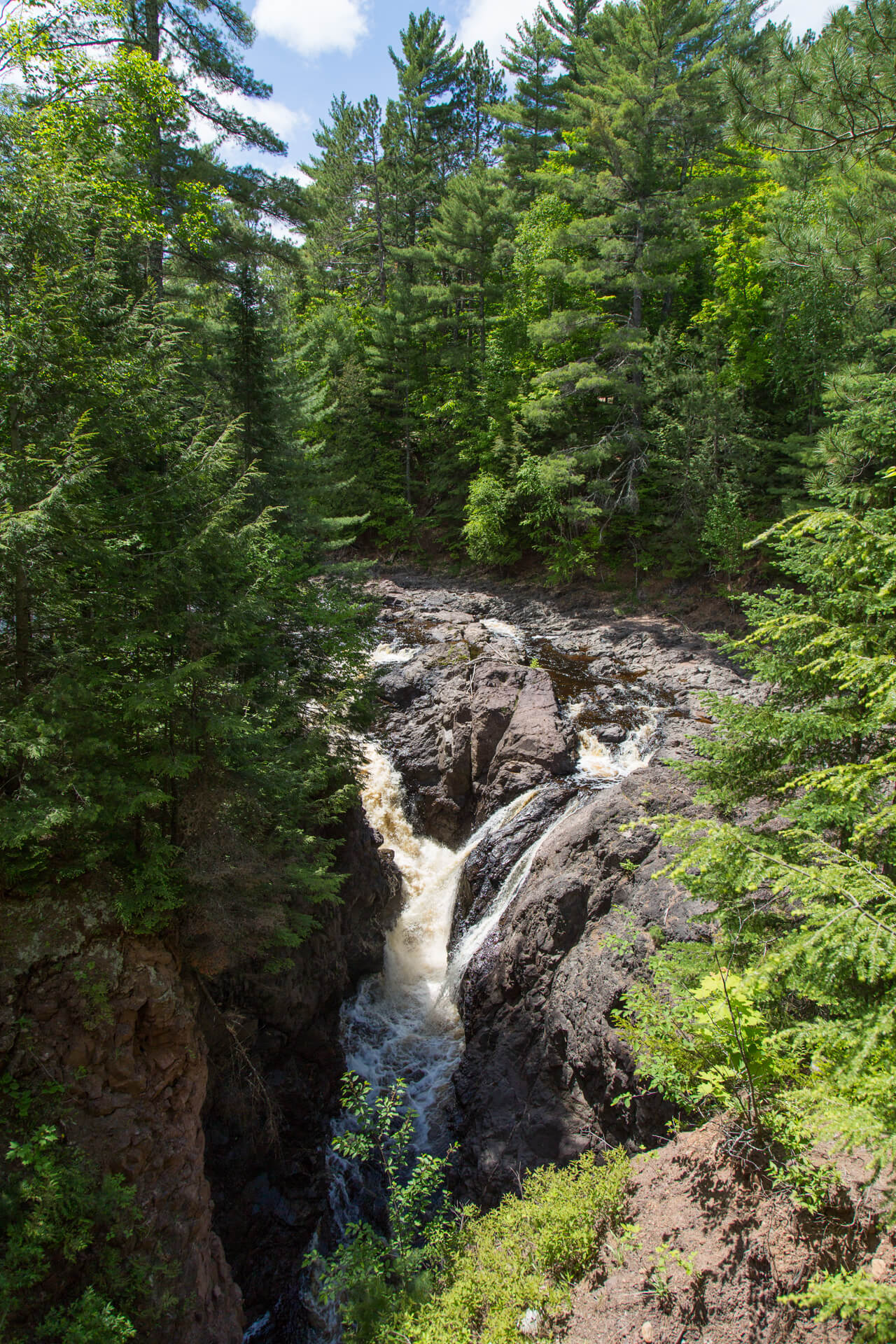 The nature trail is a 1.7-mile loop. At a slow pace with lots of stops, the park ranger told us it takes about two hours. The trail is very well-maintained and nice and wide. It was very busy with people when we were there so that was the only downside.
The trail will take you along the river and past both Brownstone Falls, Copper Falls, and some cascades. There are a lot of stairs at various points throughout the trail as well as some boardwalks and bridges. There's also a spot where you can walk right down to the river.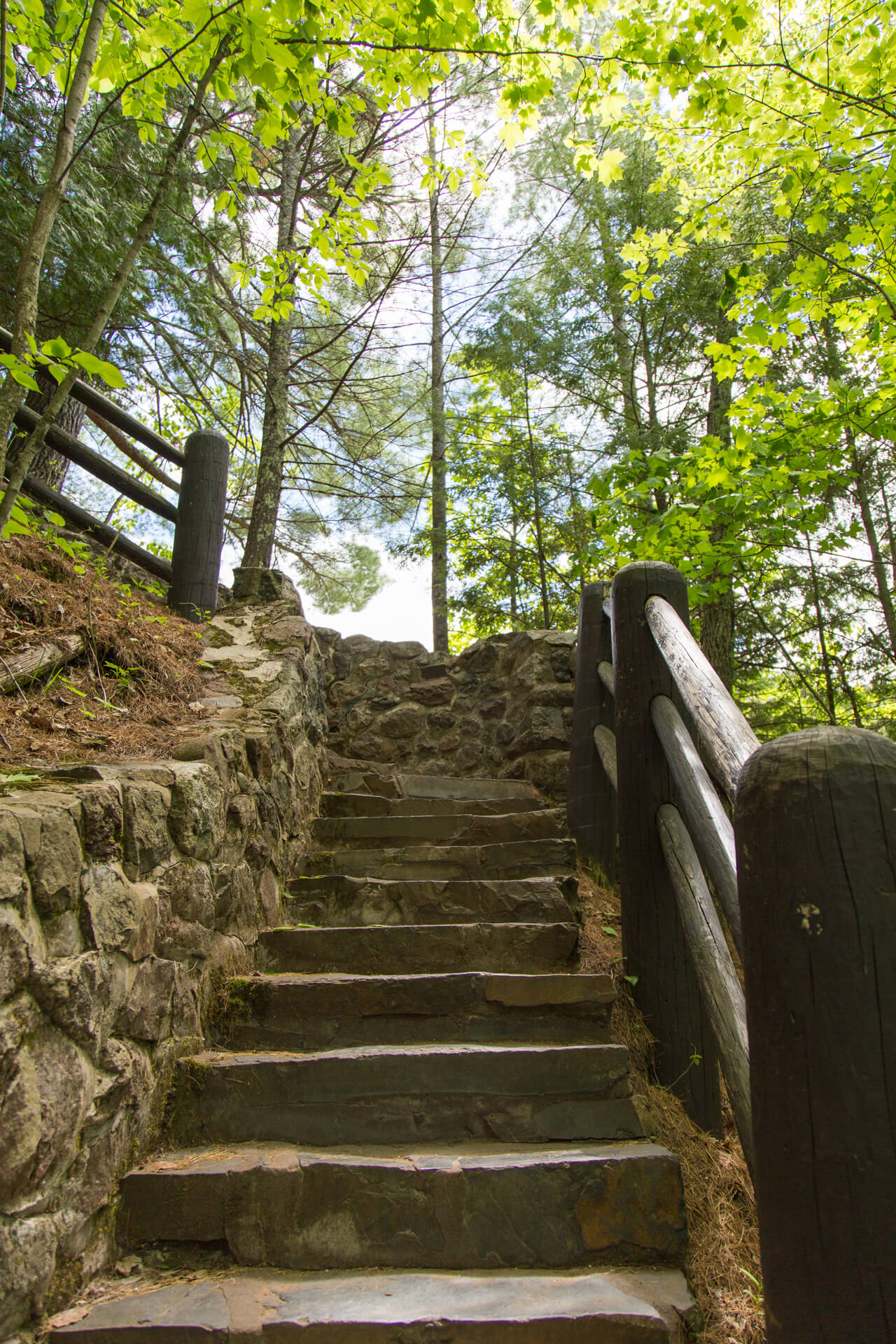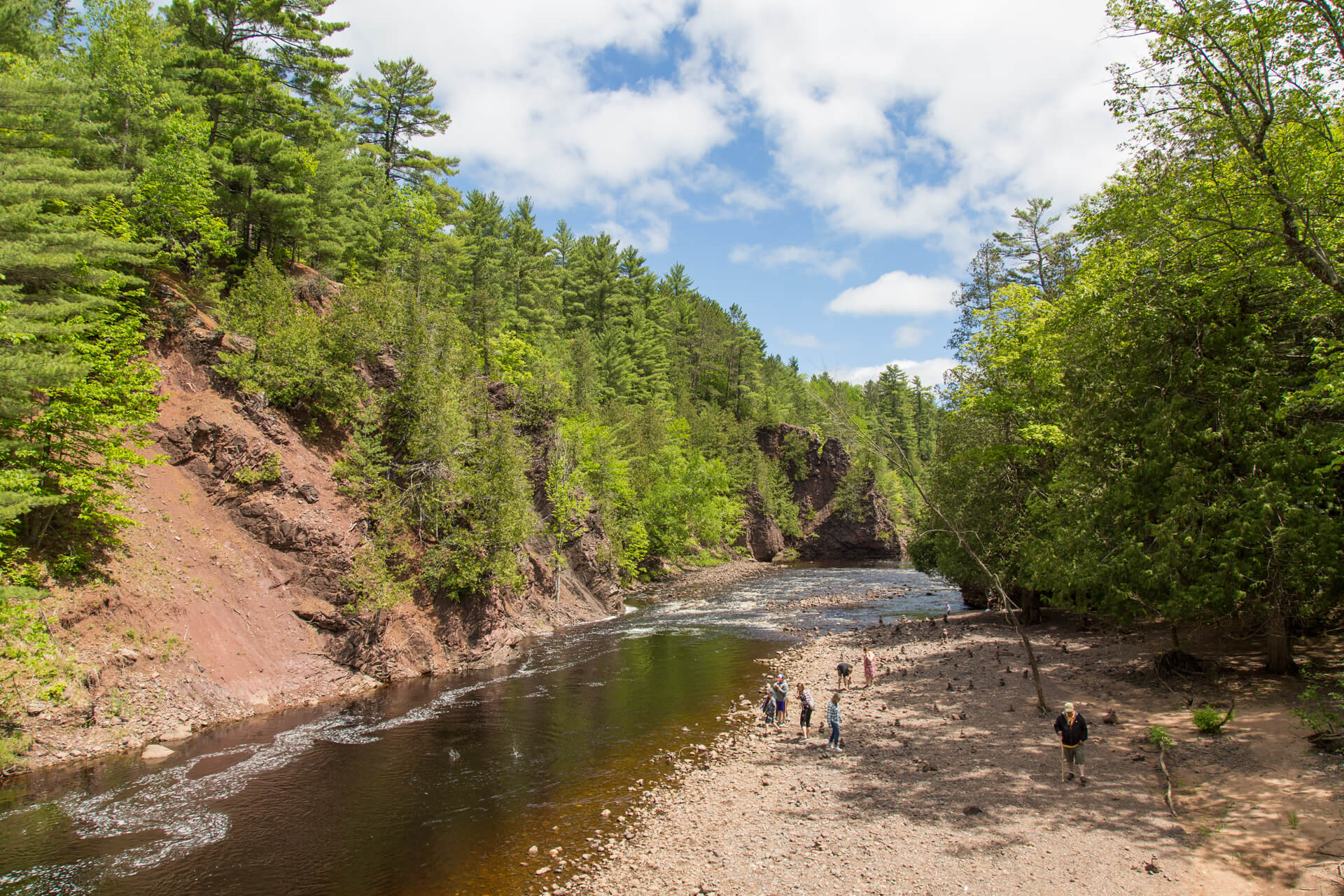 If you're looking for some impressive waterfalls in Wisconsin, these are it! I would definitely return here again in the future!
Copper Falls & Brownstone Falls
Located in Ashland County just 3 miles north of Mellen, WI.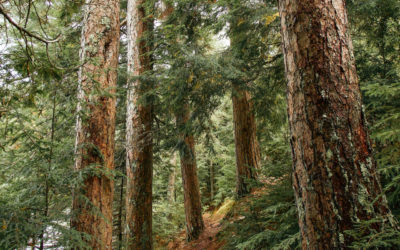 In the forests surrounding the area of Sayner-Star Lake is a beautiful hiking spot called Trampers Trail. This trail brings you through old-growth forest and along the edge of Star Lake. I had explored this area during my trip with Wisconsin Travel Best Bets and...