A Northwoods-Inspired Lands' End Gift Guide
This post is sponsored by Lands' End. You can use code: NORTHERNER for 50% off at landsend.com until 12/15/2020!
It's been a rather unusual start to the winter this year. October felt like January, November felt like September, and so far, December has been dry as a bone! However, the temperatures up north lately have dropped into the teens and, with no snow to cover the ice, our lake has transformed into one giant ice skating rink! It's pretty rare for the lake to be perfectly flat like this so I've been taking advantage of it by spending a lot of time outdoors. 
Today, I'm excited to share a few products that I've been using around the clock, both indoors and out! This Northwoods-inspired Lands' End gift guide has some of my favorite products that I personally use and love.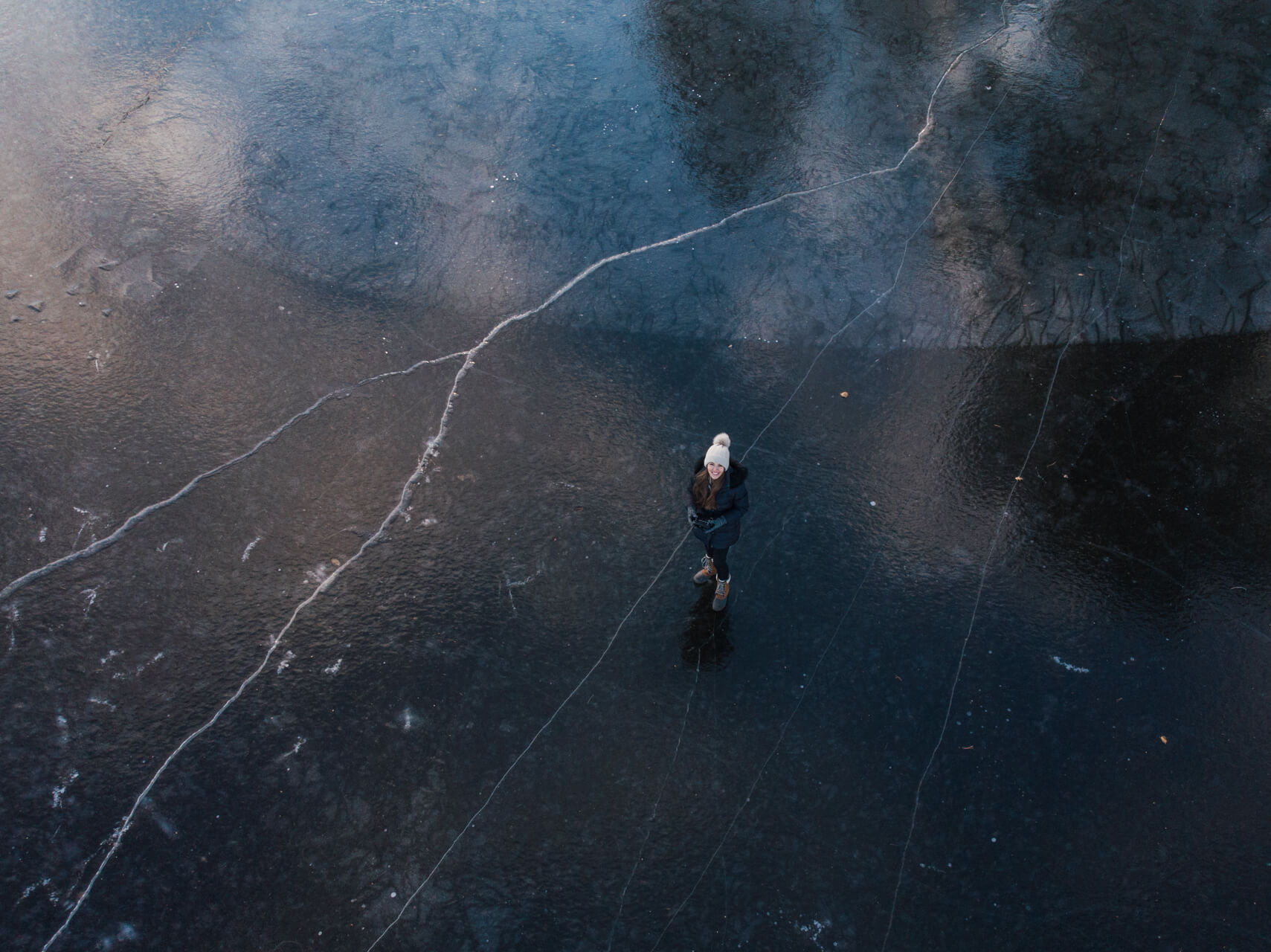 First off, we have the Women's Winter Long Down Coat. One thing I love about Lands' End is that they assign temperature ratings to their coats. This one, in particular, has a temperature rating of 0° to 27° Fahrenheit which I personally tested. I was outside on the ice in below-freezing weather and this coat kept me warm the entire time!
Besides the fact that it'll withstand a Wisconsin winter, here are a few other things I love about this coat: The pockets are nice and deep, the length is spot on, and I really like the inner rib cuffs around my wrists which prevent cold air from going up the sleeves. Overall, it's a solid winter coat and one that I'd highly recommend.
*I'm wearing women's petite xs in black. I recommend sizing down for their outerwear.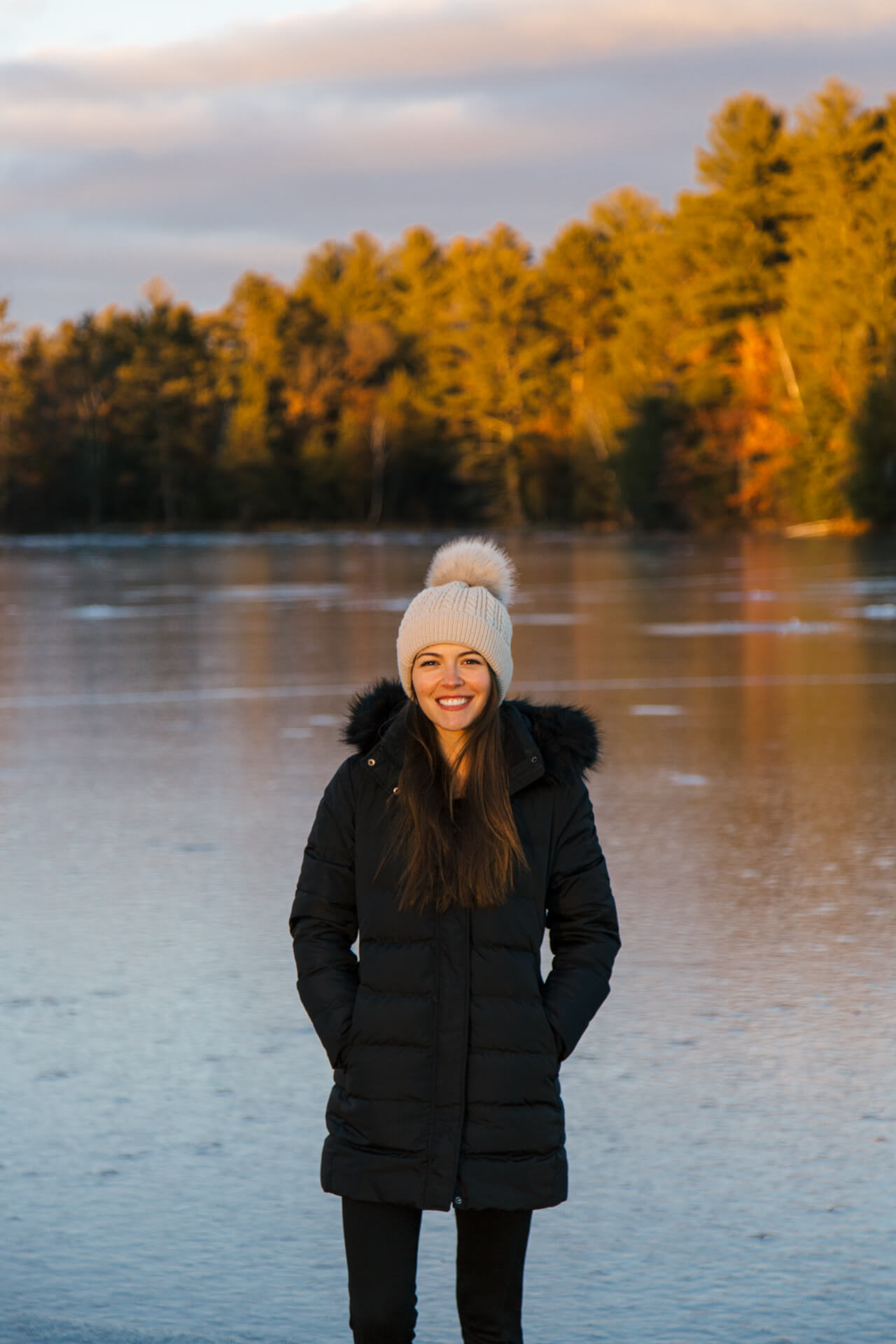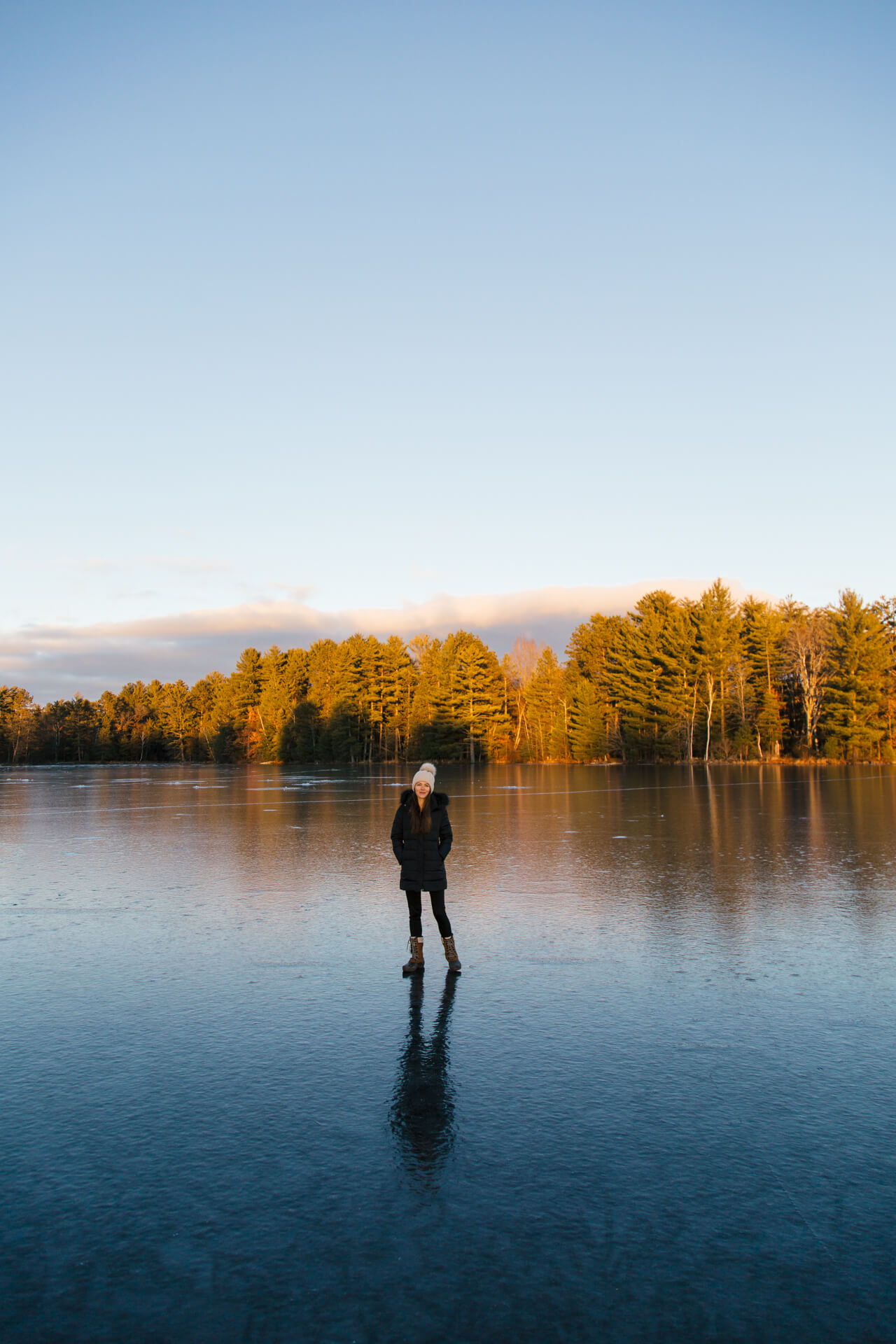 Next up, we have this beautiful, burgundy sherpa fleece and canvas tote bag. This fleece is insanely soft and I love the outdoorsy look to it. You can see the fleece featured in my behind-the-scenes wreath making video and the corresponding Instagram post that I shared a few weeks ago!
I love this canvas tote. It's super heavy duty and high-quality. It feels like I could put a bowling ball in there and the straps would be up to the task (not that I'd recommend doing that ?). I use this bag for a number of things but I especially love tossing my extra camera gear or other random items in it when I'm out shooting.
Tip: You can get this tote monogrammed! Just order by December 11th if you'd like it by the holidays. Code: NORTHERNER.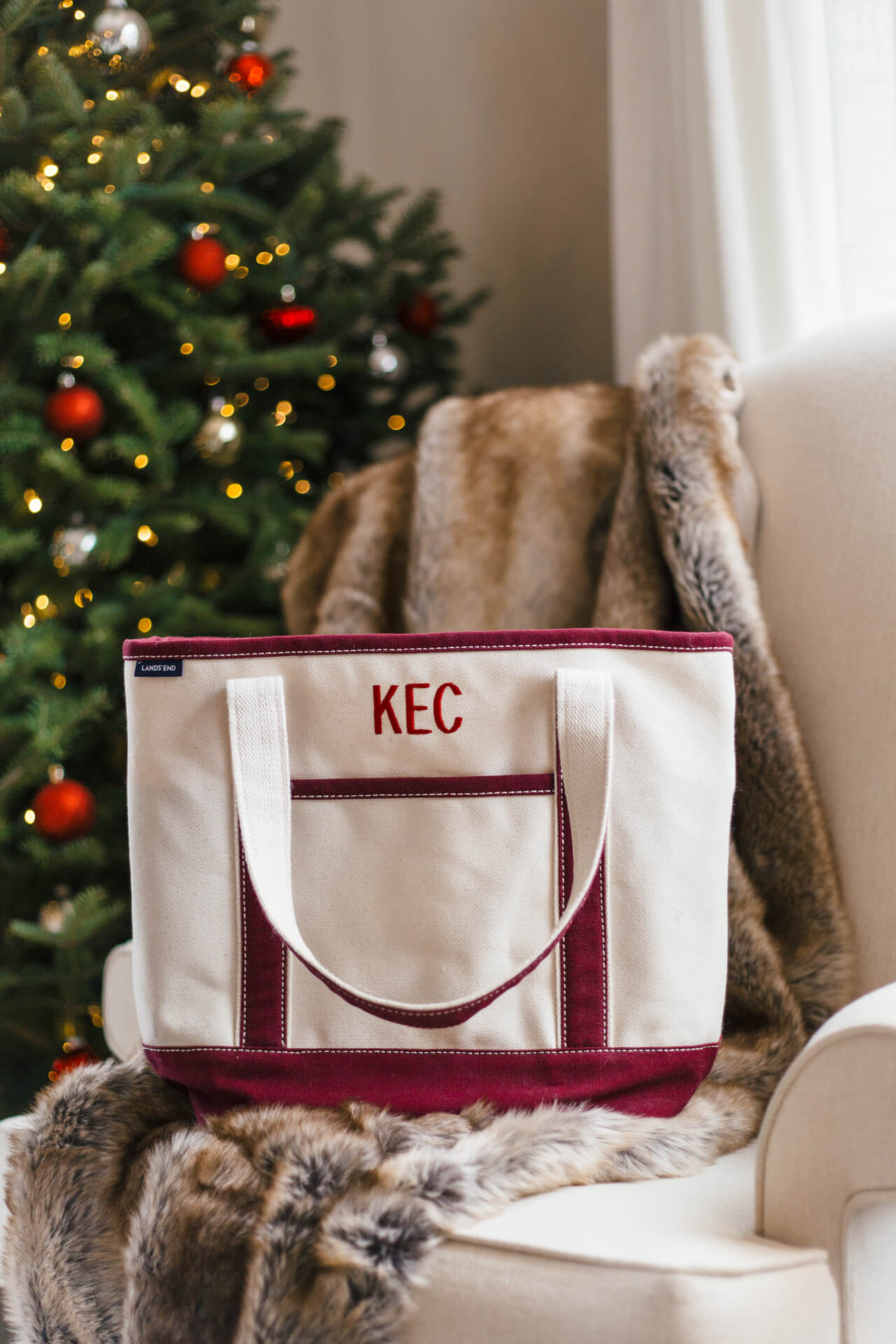 There are three final gifts that I wanted to share. The first is this gorgeous faux fur blanket. It's heavy and cozy, perfect for those cold, winter nights. I'm seriously in love with this throw… and I think it looks even more beautiful in person! Unfortunately, this particular one is already sold out but here's another option if you're looking for a nice, fluffy throw!
Next, I'd recommend these cute suede booties (here's a similar pair). The insides are so soft and they have a hard sole which I really like. They're great for wearing around the house or if I have to run down to the cold basement or step outside for a moment.
Last but not least are these chenille, cable-knit slipper socks. Let me tell you, if you're looking to keep your feet warm this winter, these will do the trick! Without a doubt, they're the softest, coziest stockings I own. They're super plush and go all the way up to the bottom of my knees. I love them for lounging on the couch or in front of the fire.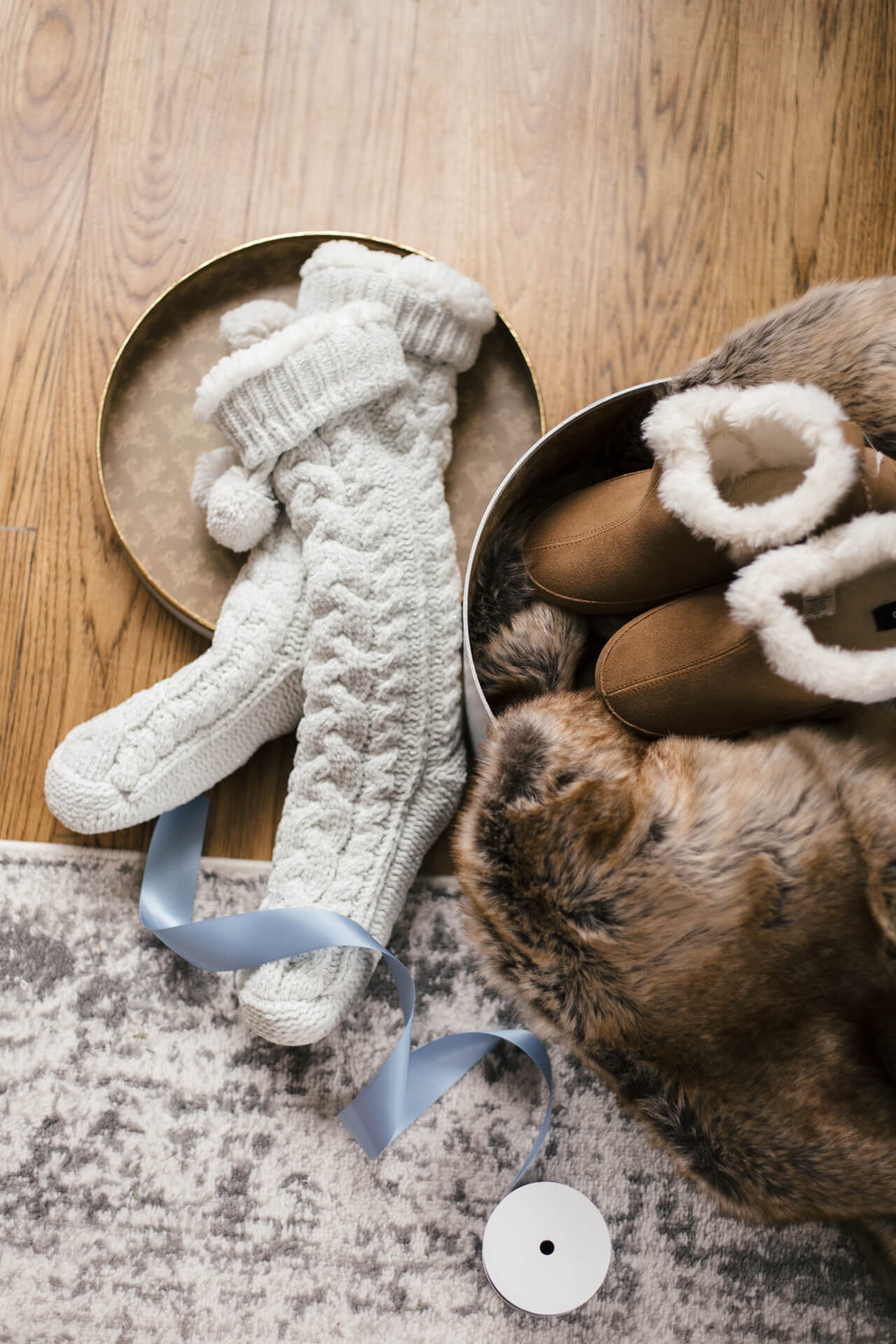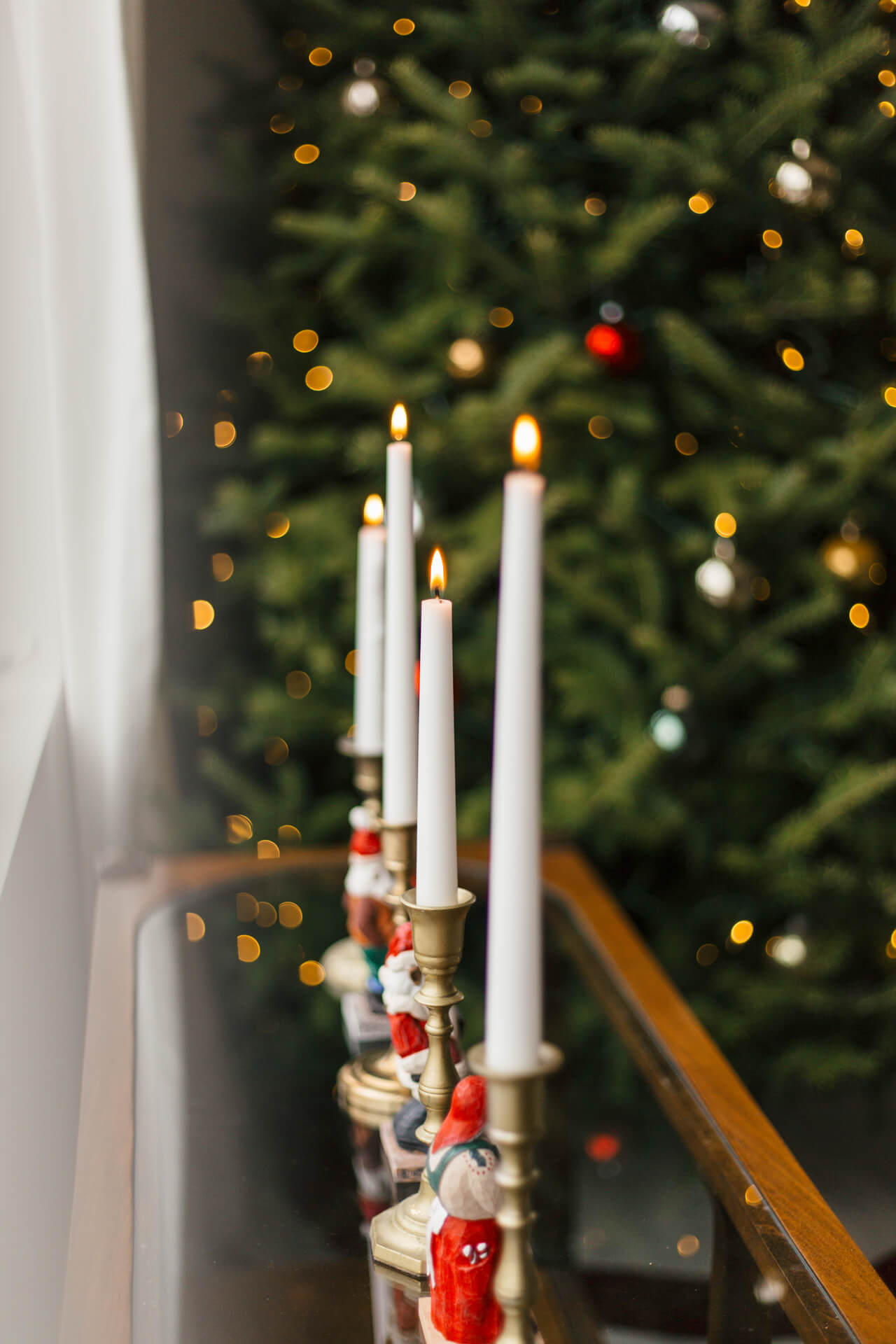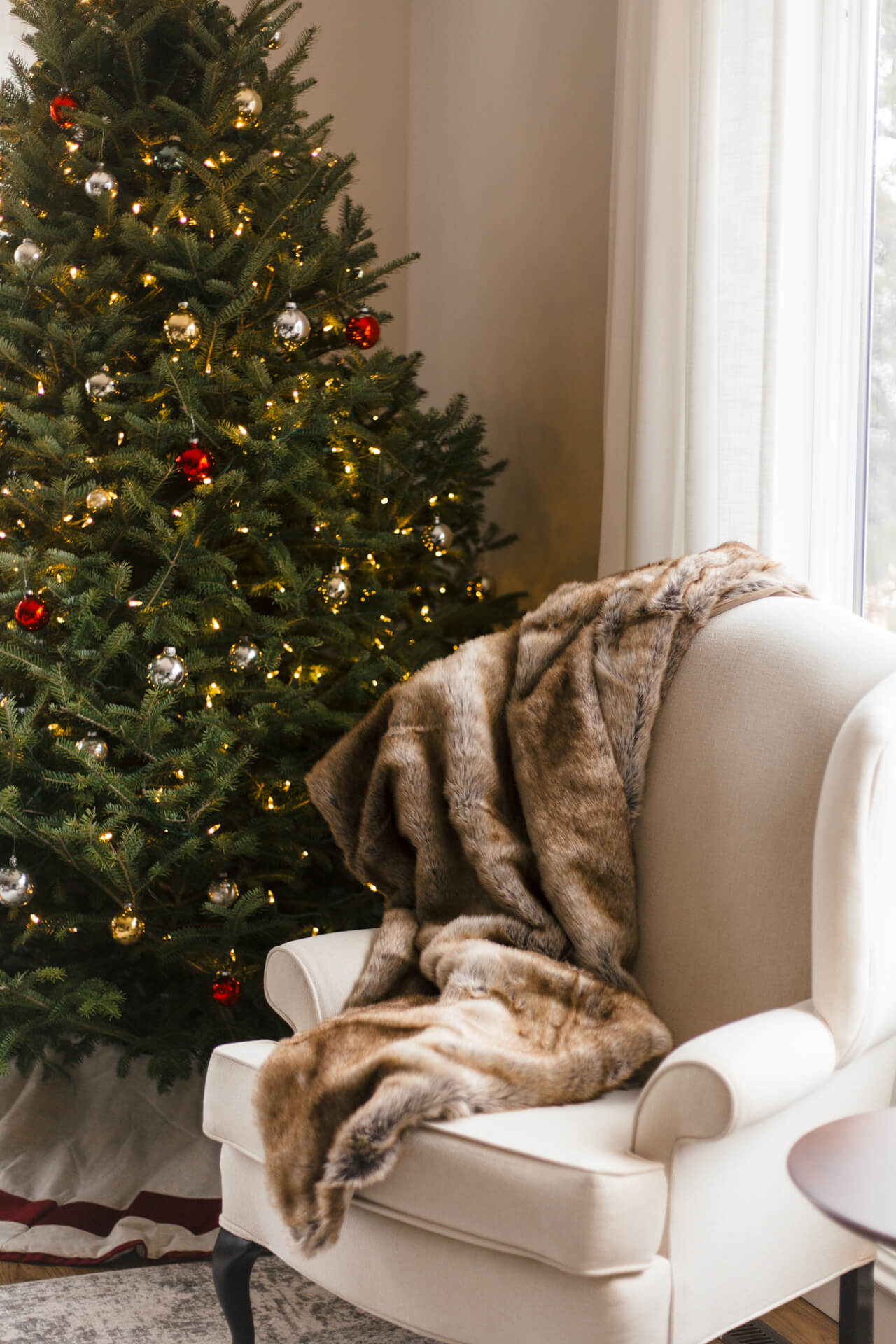 These are just a few of the many wonderful Lands' End gifts that are sure to keep you cozy all season long! Just remember, if you're wanting your items to arrive in time for the holidays, the last day to order is December 15th, 2020 (monogrammed items: Dec. 11th). And make sure to use my code: NORTHERNER for 50% at landsend.com!