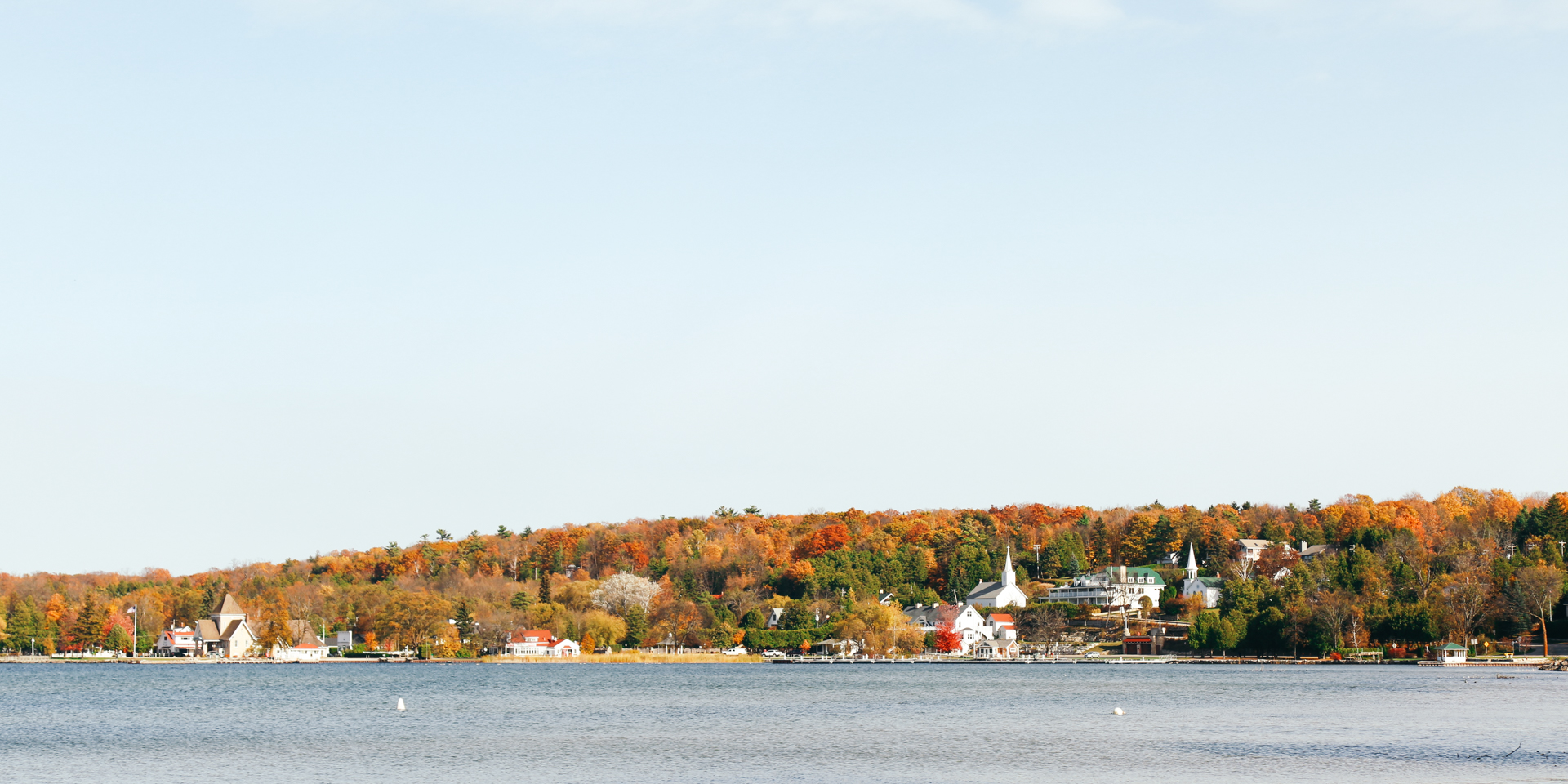 Early last week, I opened my planner and realized that I didn't have anything scheduled for the upcoming weekend. Within an hour, I had a hotel booked in Door County and a plan in place! We hadn't been to Door County yet this year so I thought it'd be a perfect way to wrap up the fall season.
We headed out early Saturday morning, ready to explore the peninsula and take some photos.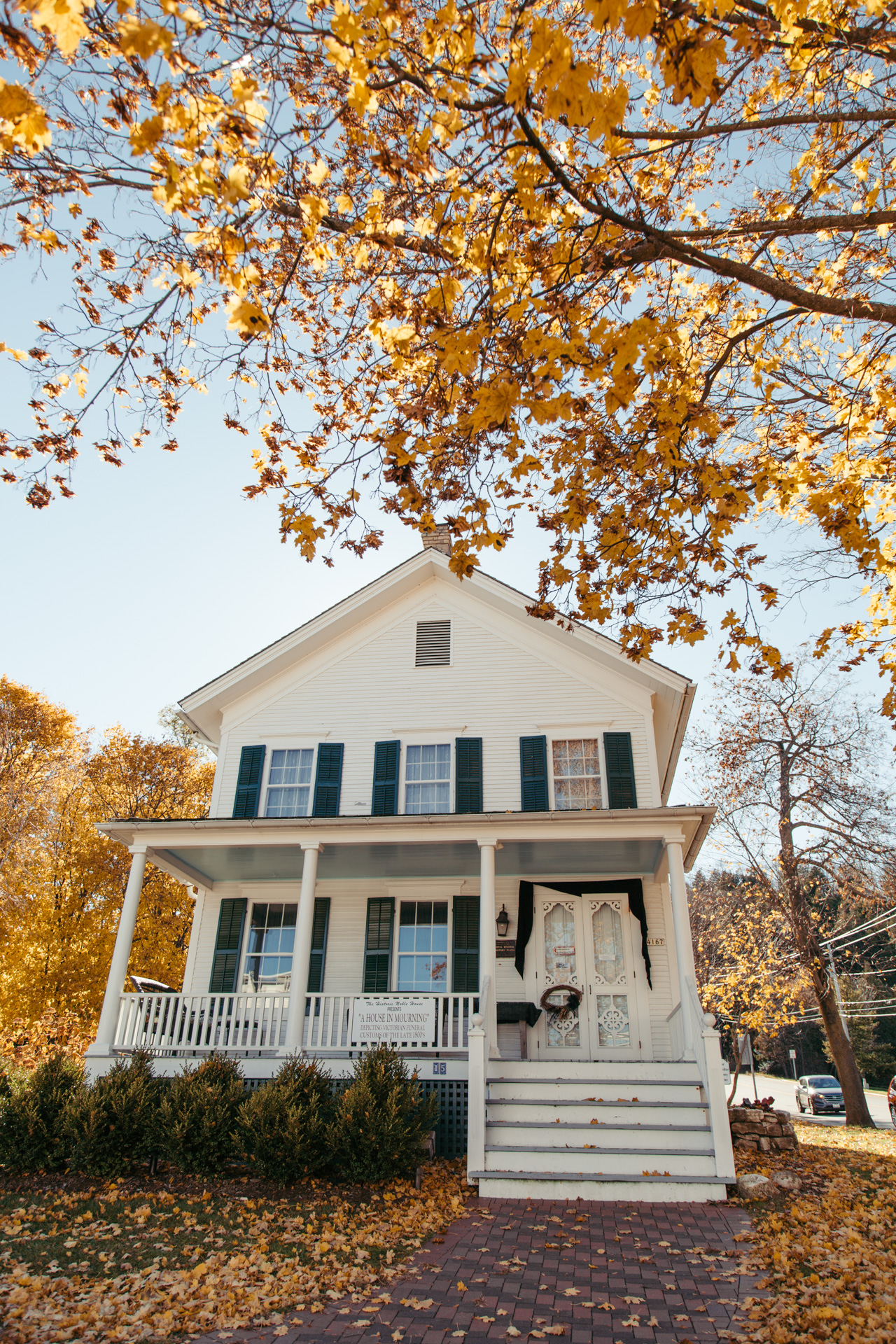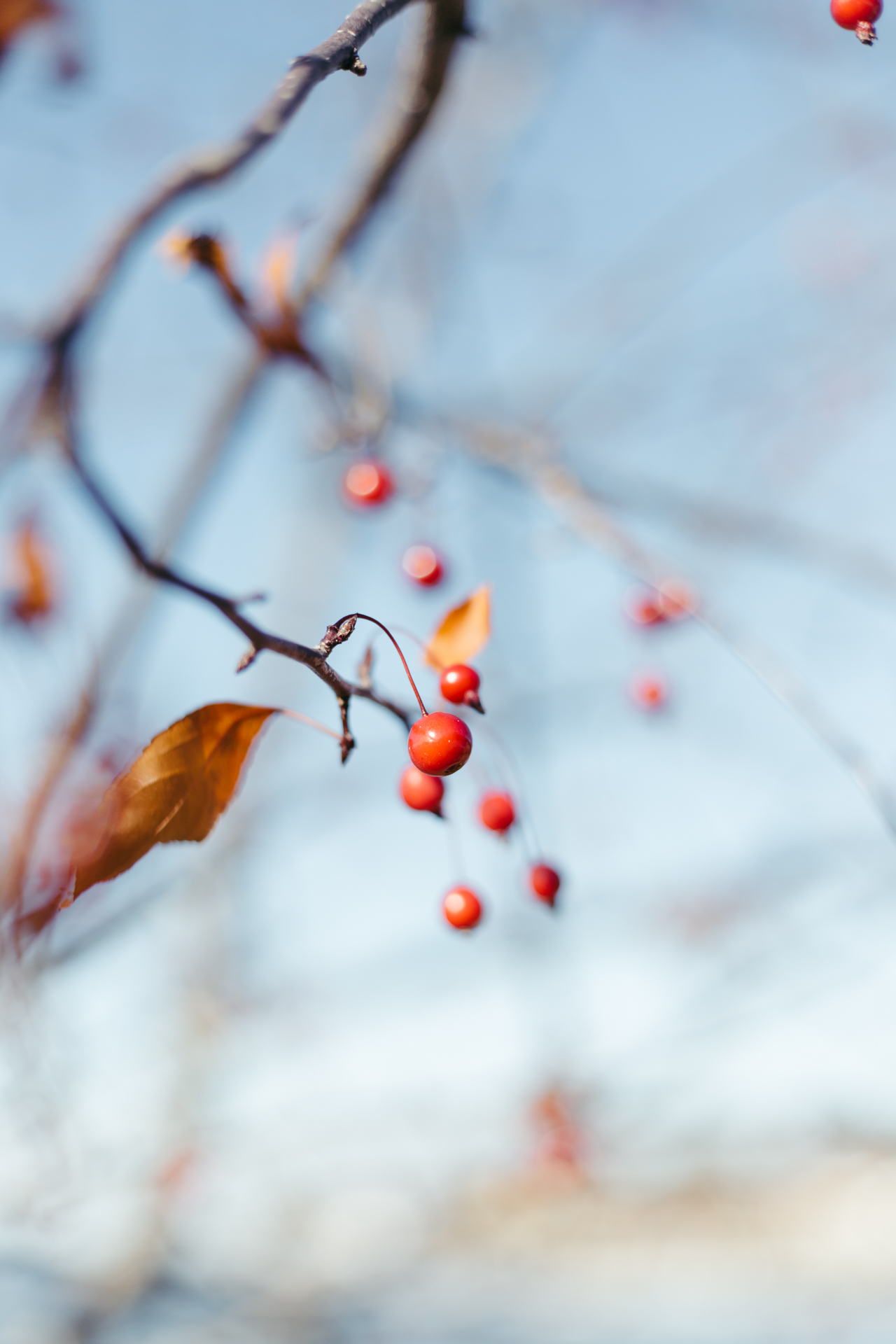 Our first stop was Fish Creek. It was surprisingly busy for being so late into the year but it's nice to see such a small town so lively! We stopped in a few shops and then continued on our way up Hwy 42.
Within 10 minutes, we were in the next little town of Ephraim. Even though the sun was shining, it was pretty chilly outside, especially with the cold wind coming off of Lake Michigan. To warm up, we stopped at Czarnuszka Soup Bar, a tiny restaurant tucked down one of Ephraim's side streets. I have no idea how to pronounce the name but it's the cutest little place with just a few different soup options and a couple of small tables inside.
Afterwards, we were back on the road and on our way to Newport State Park! We spent an hour or so strolling the beach and admiring Lake Michigan. It was a lot warmer there and so peaceful!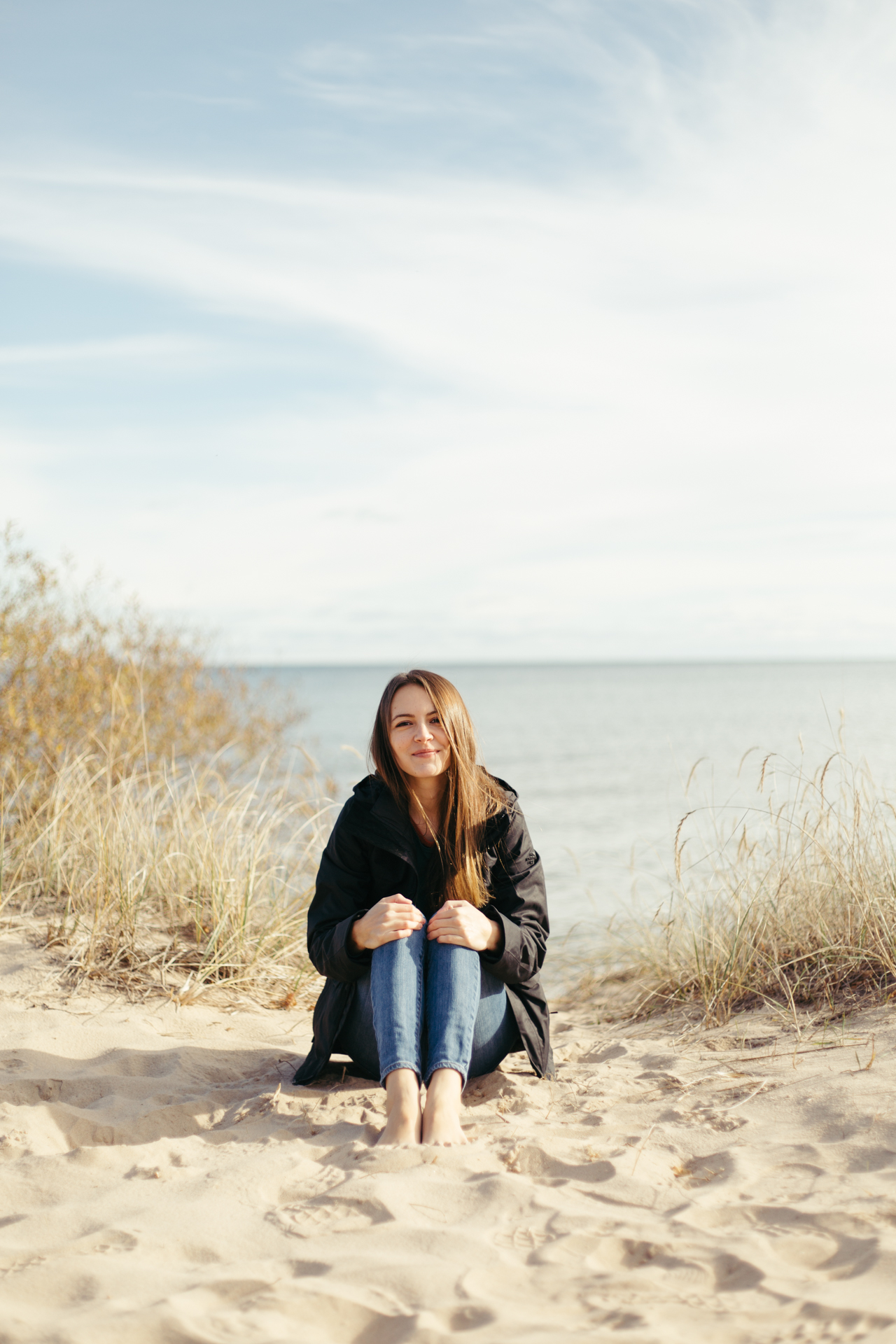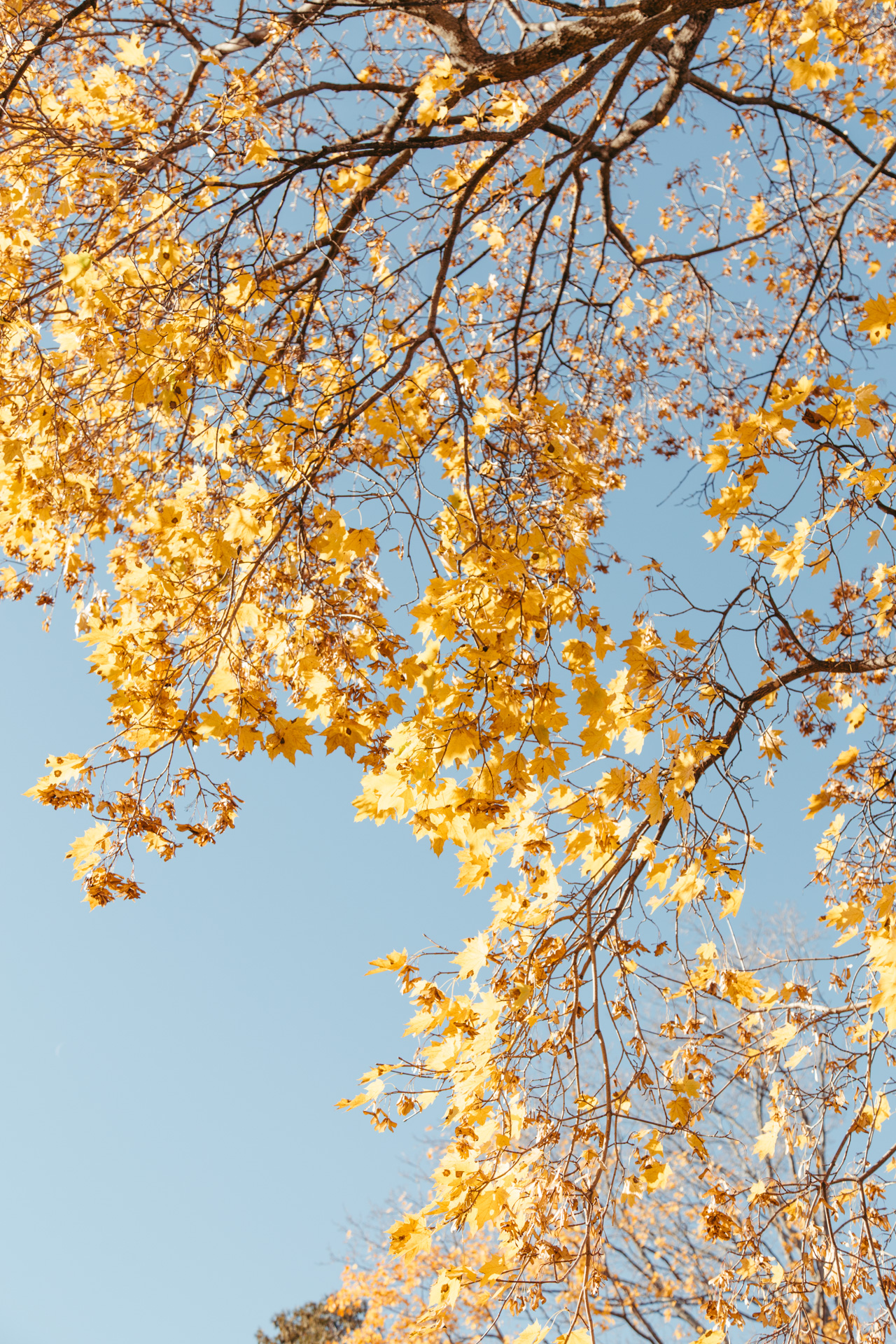 We thought we'd take a slow drive back towards Ephraim since we had dinner reservations there that evening. When my boyfriend and I are driving together on little trips like these, we almost always take random backroads to get to our destination. We've discovered some pretty incredible places by doing this and this time was no different!
We were near Ellison Bay when we noticed a sign at the end of a dirt driveway.  We drove for what seemed like forever down a super narrow, one-lane dirt road. The road curved throughout the forest until eventually, we came to a grouping of old-fashioned cottages.
After doing a quick Google search, we discovered that it was an adult folk school called The Clearing where they offer retreats, classes, and workshops. Since there wasn't a class in session and the website stated the campus was open, we went to take a closer look at this unique and enchanting place.
As we walked along the main pathway, I felt like we'd been transported into a storybook. Stone walls defined the property, giving the place an English feel to it. Some of the cottages were made out of stone and some were made out of logs. Wooden adirondack chairs were placed around the property and old broomsticks hung outside each of the doors. I half-expected to see the seven dwarves milling about 🙂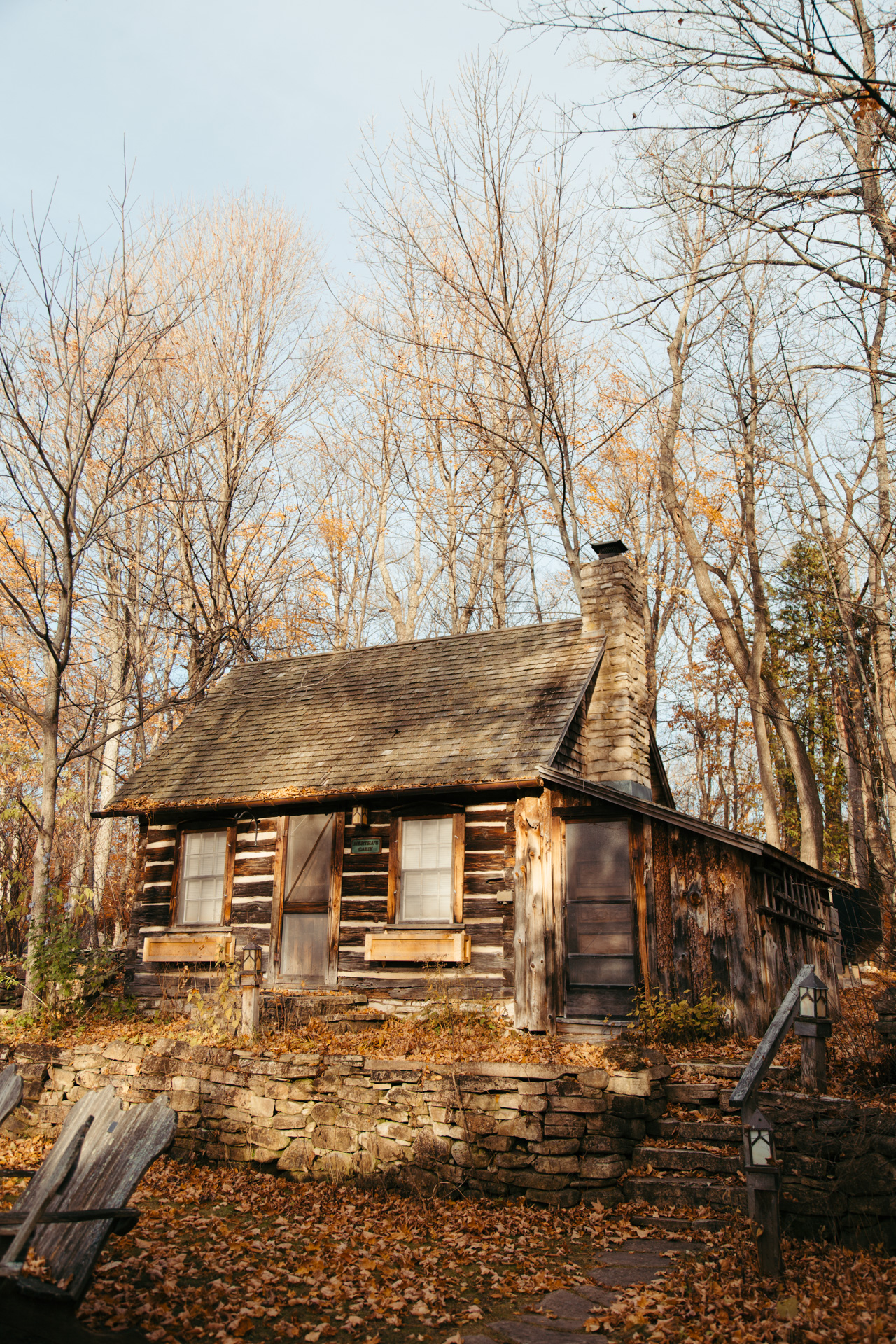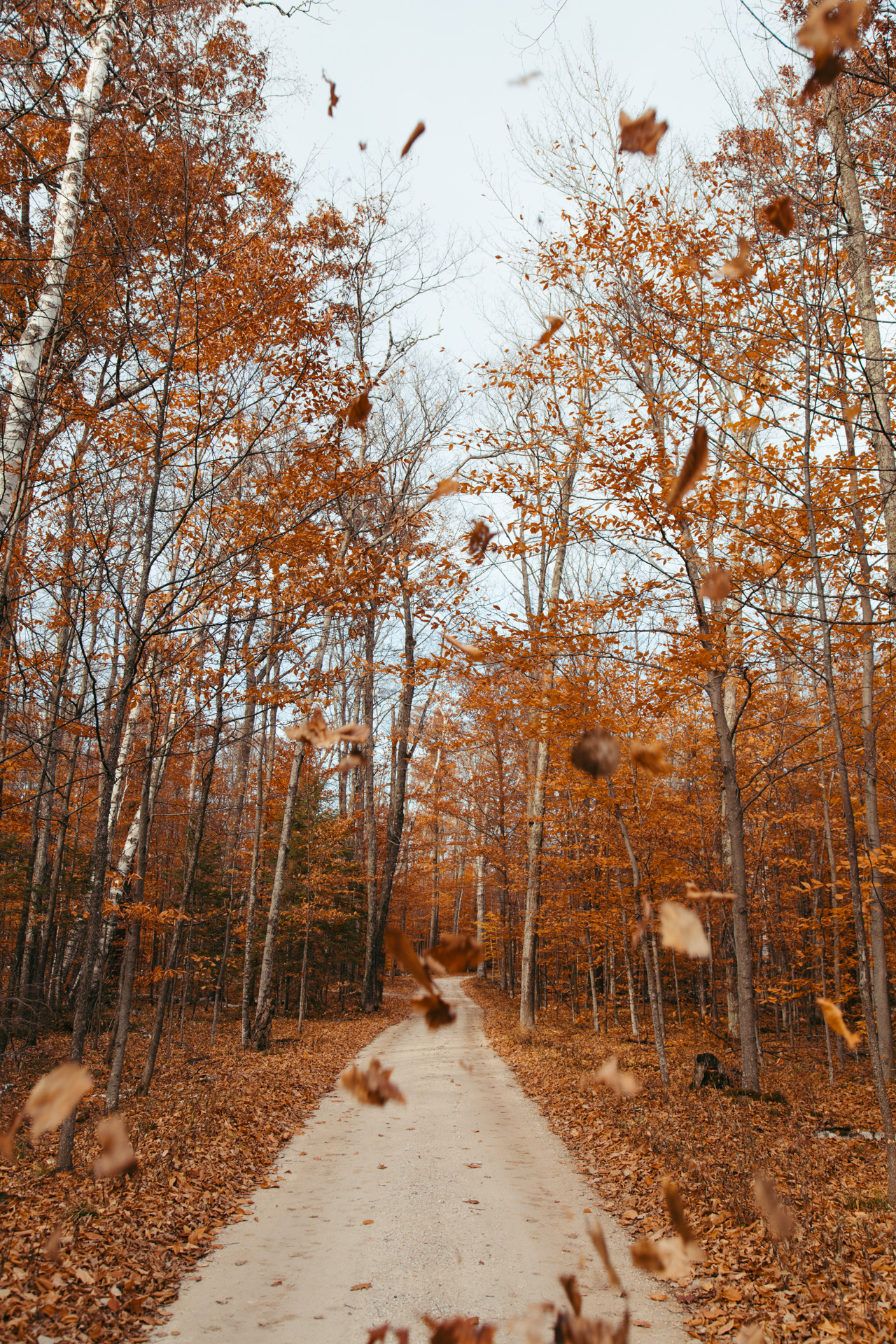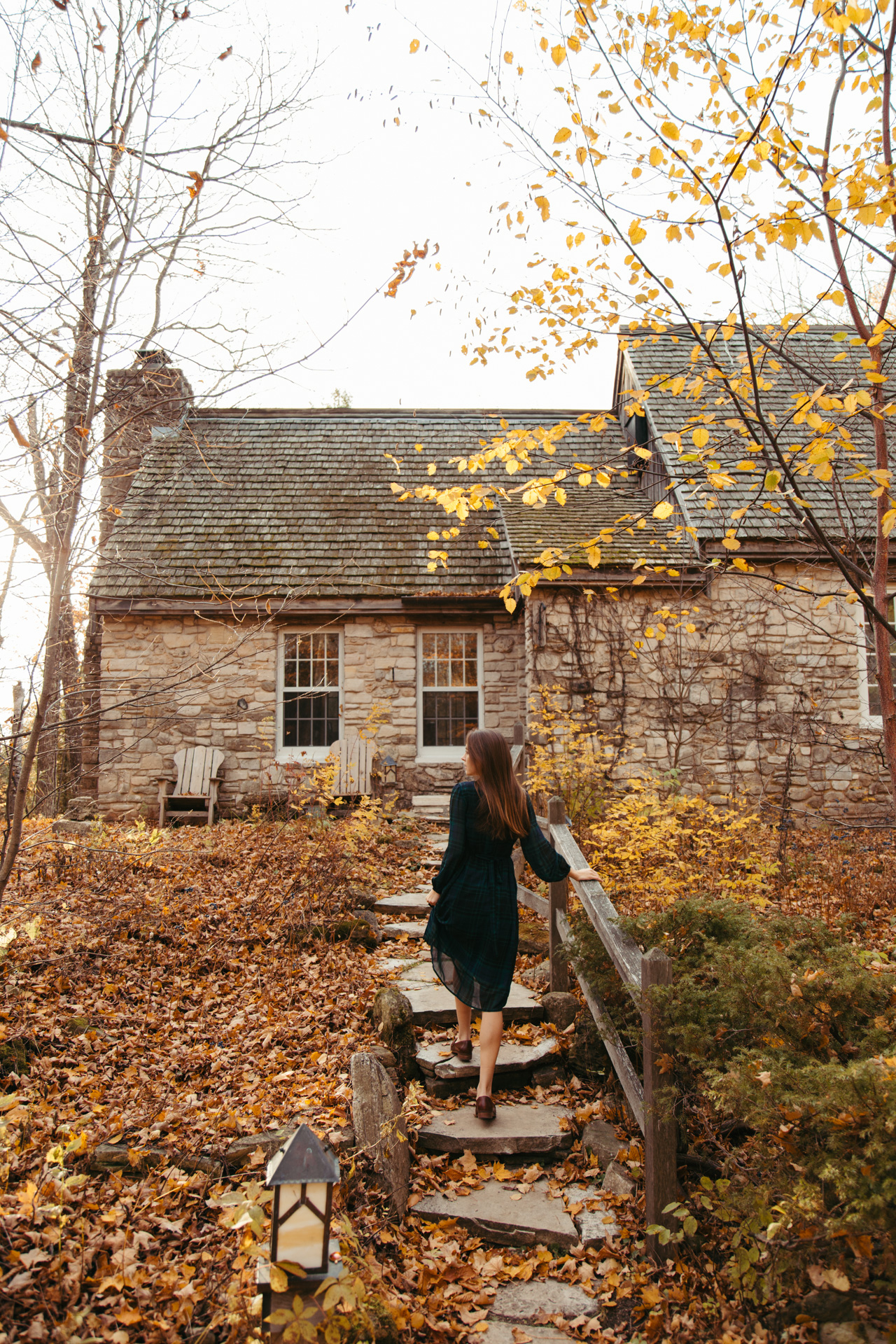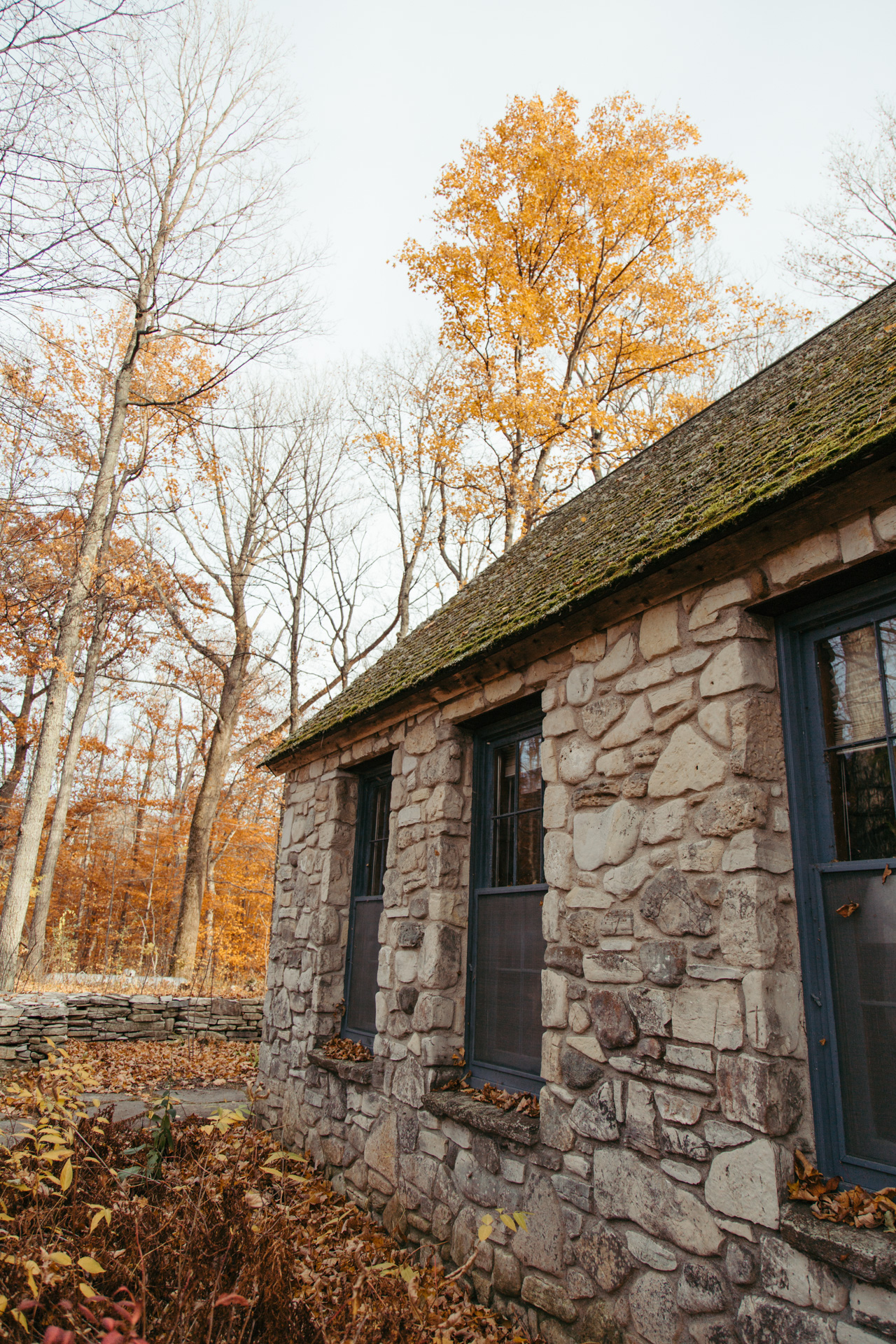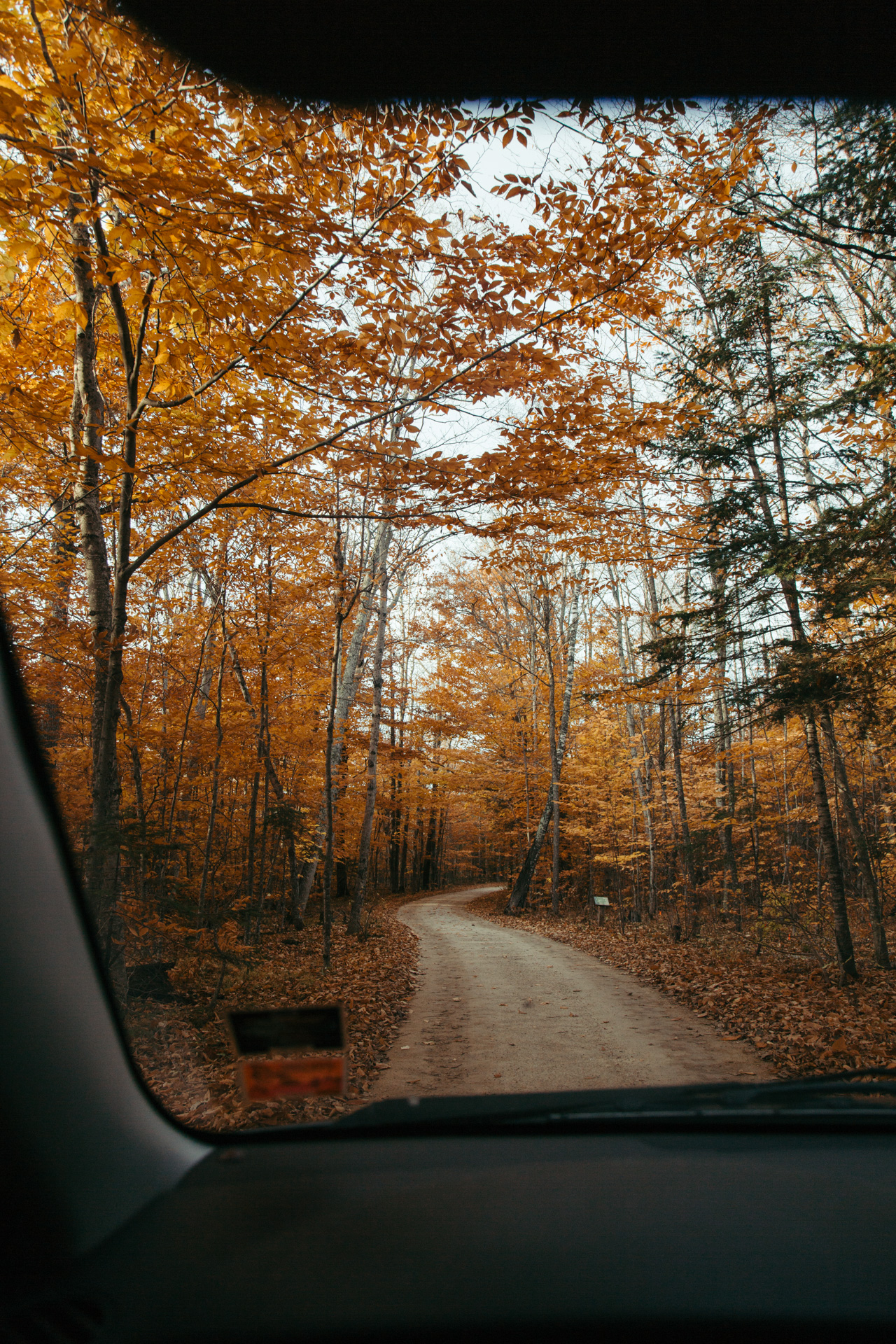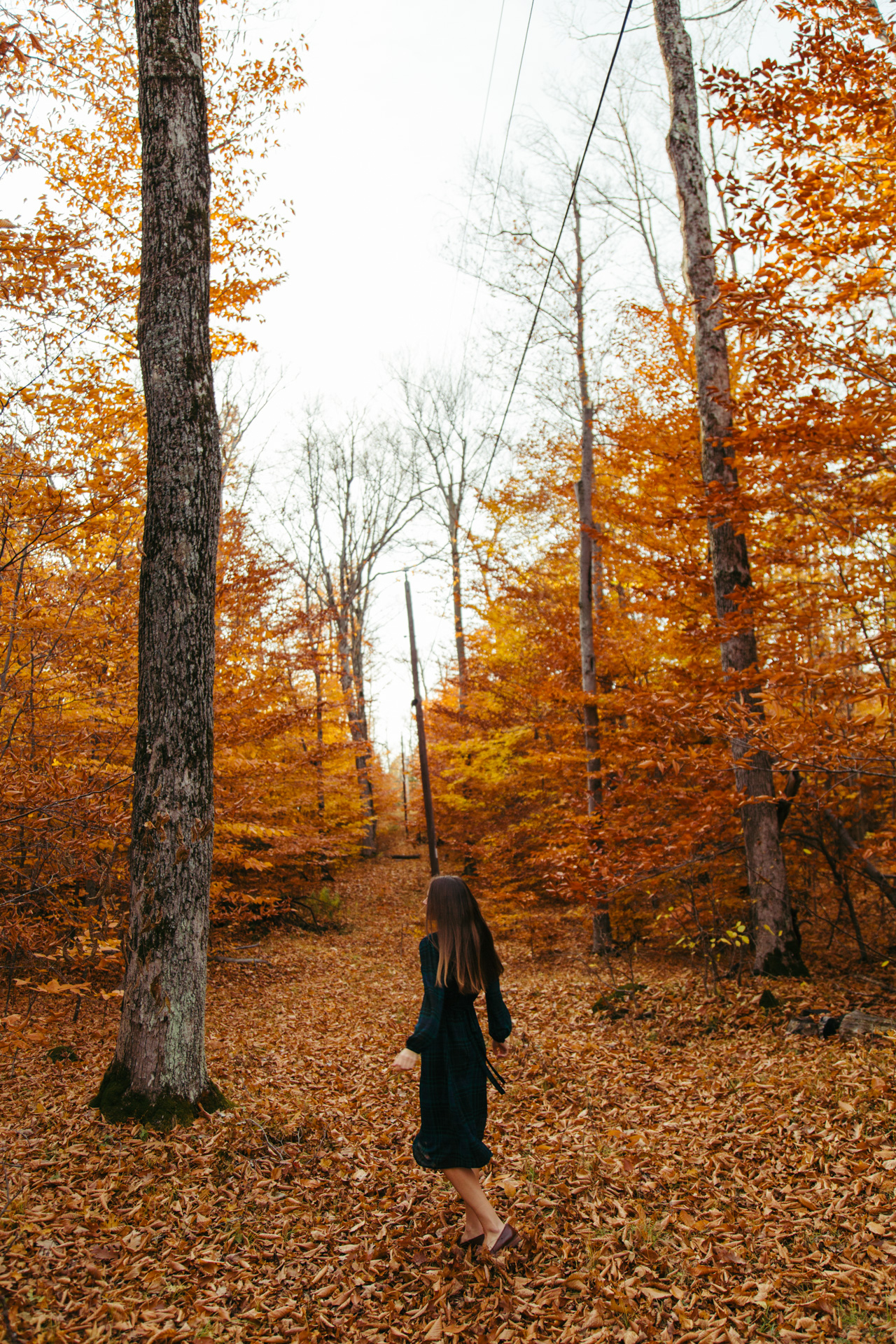 We continued back into Sister Bay and made a stop at one of the marinas. It was one of the only ones that still had some boats in the harbor so it made for some pretty shots!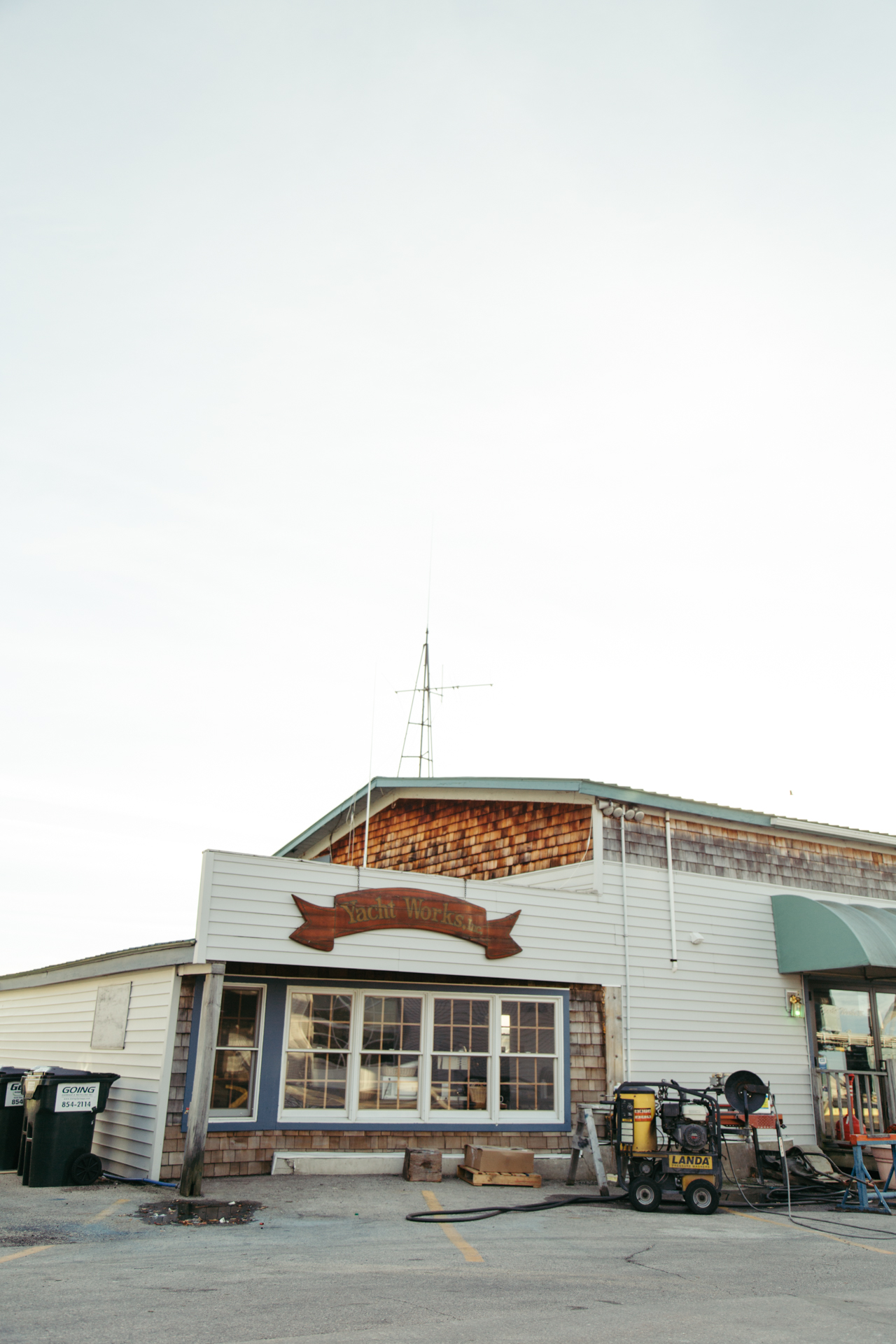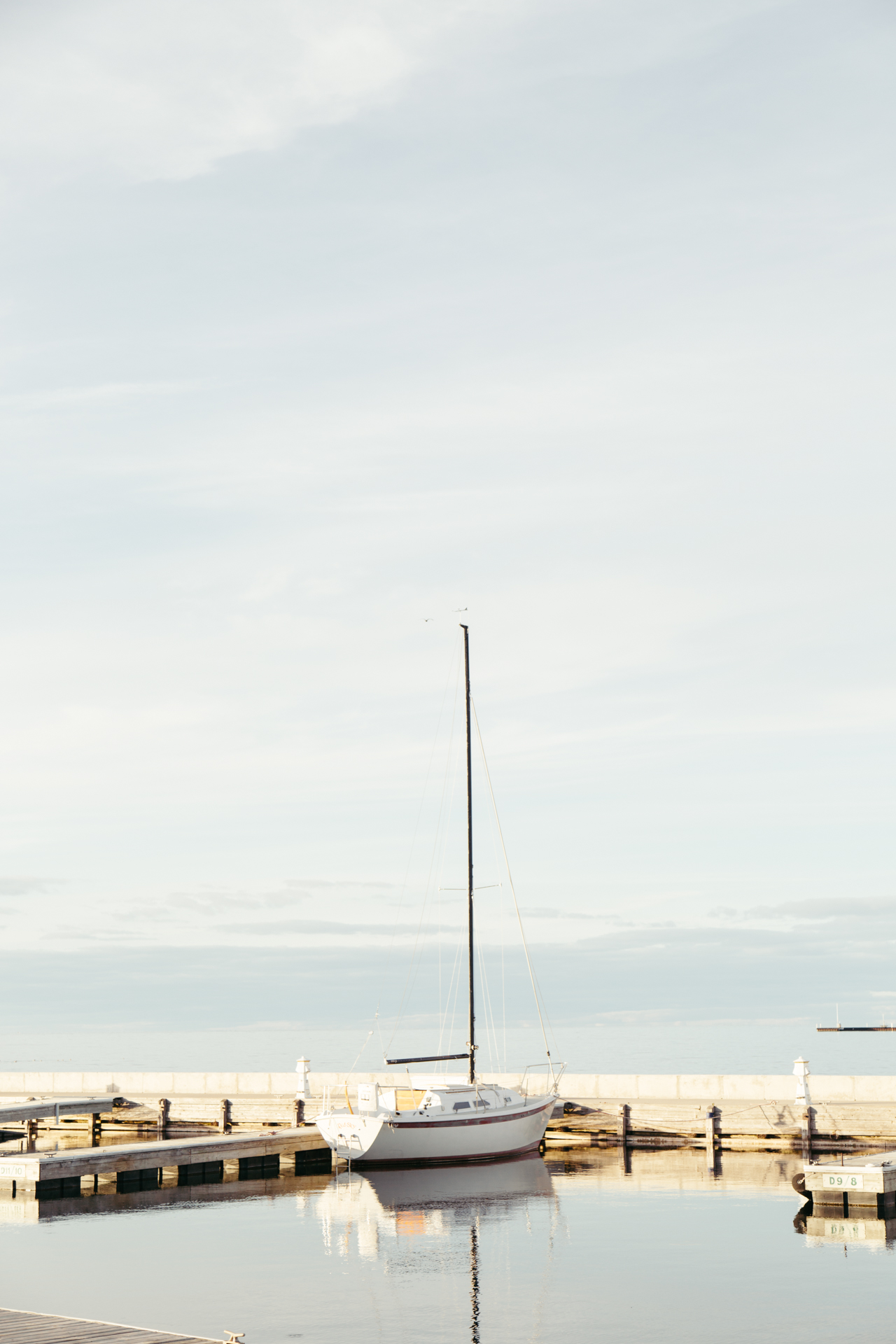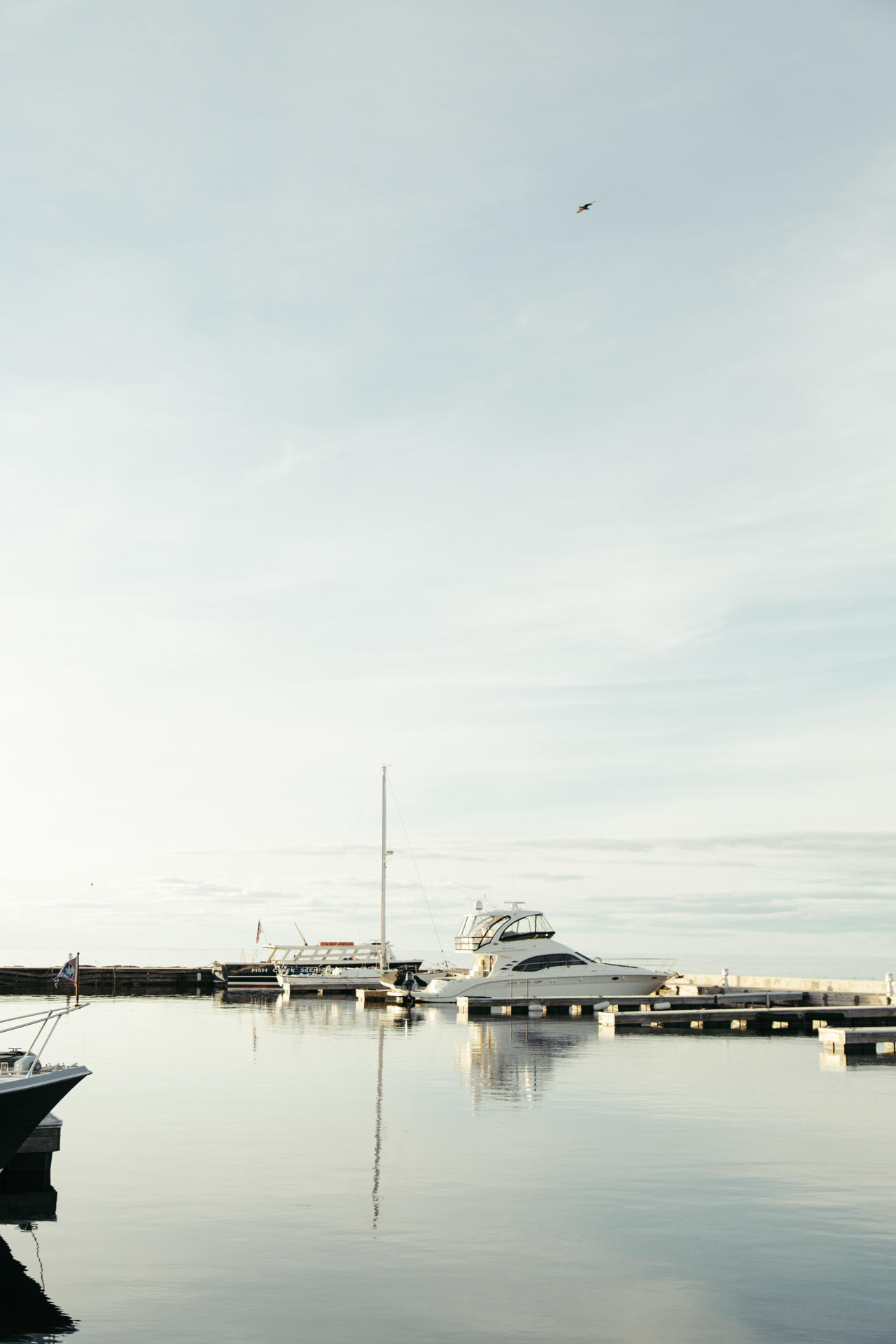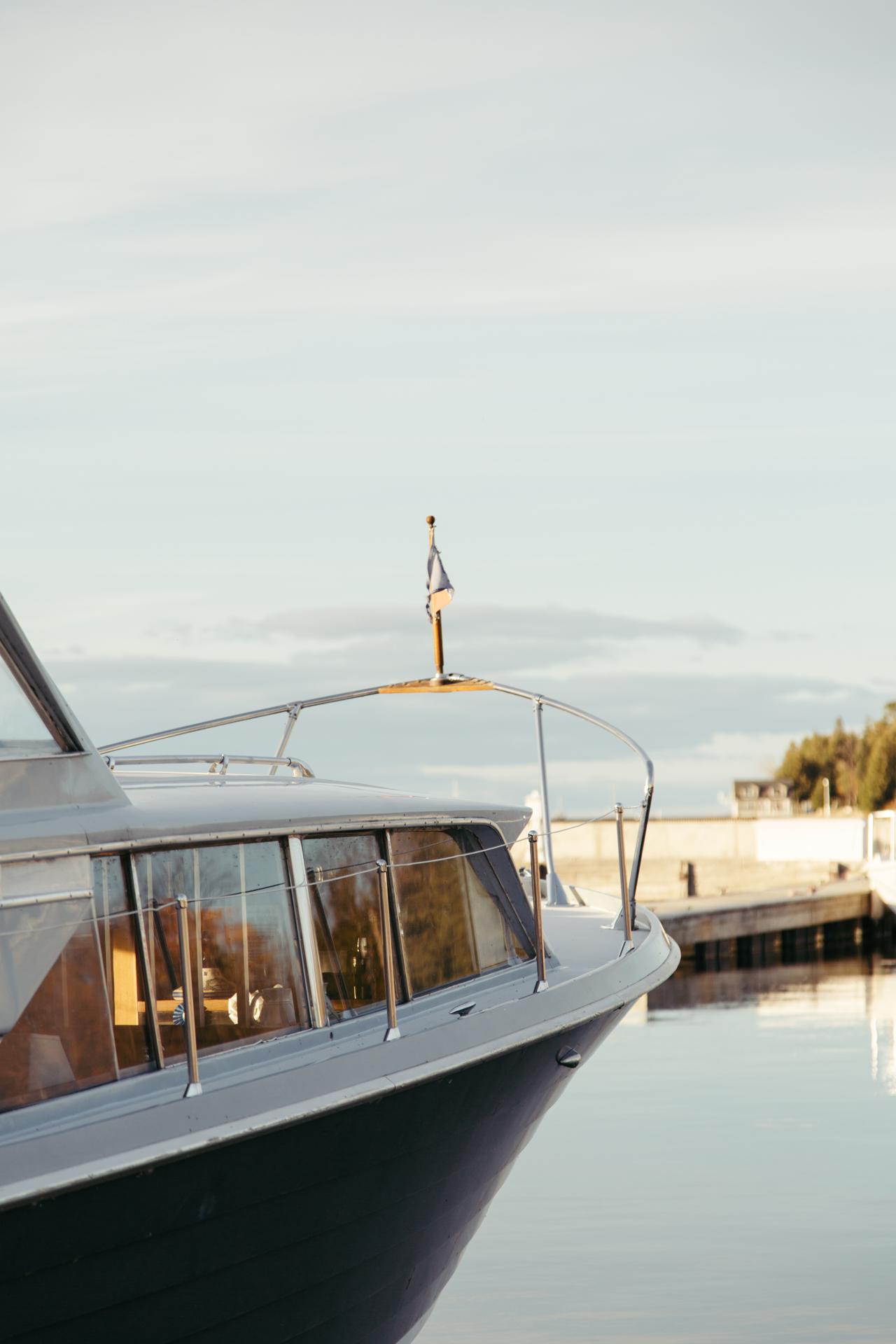 Finally, we were back in Ephraim for our dinner reservation at
Trixies
 – an upscale restaurant with very unique dishes. We really don't go to fancy restaurants all that often but it's fun to try new places every now and then!
On our next visit to Door County, I'm thinking we'll try either The Whistling Swan or Barringers.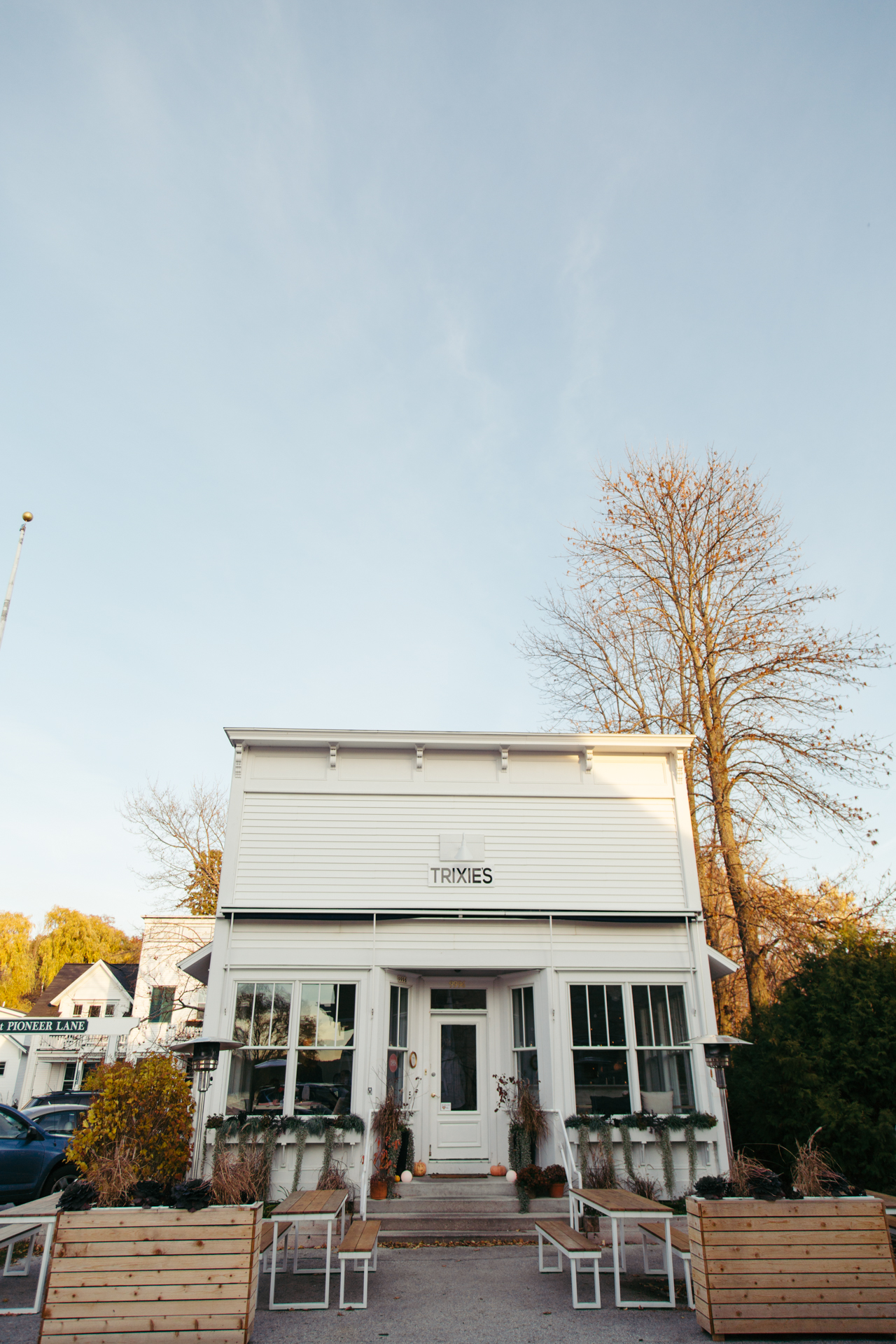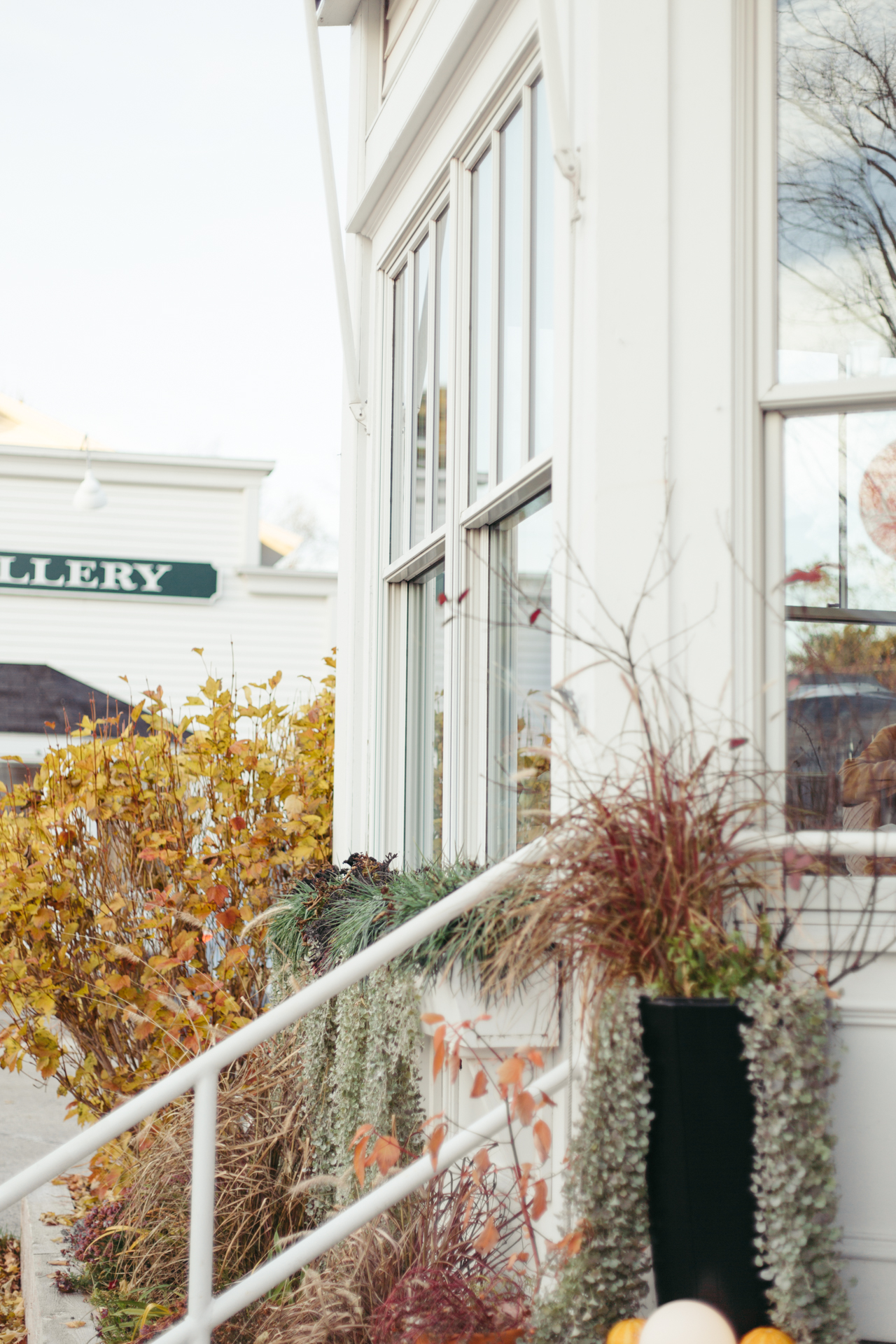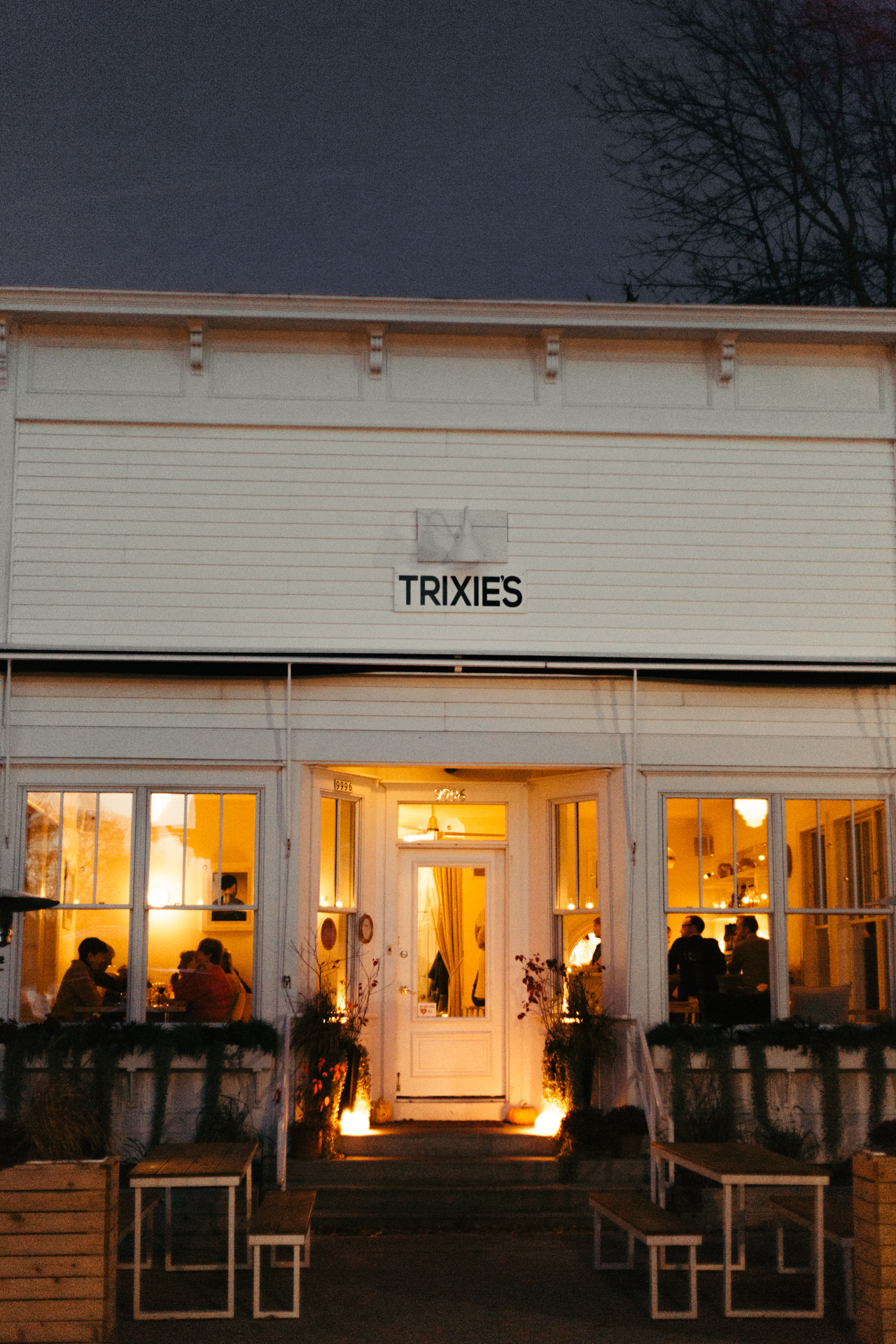 The next day we were going to do some more exploring but Mother Nature had other plans! We woke up to 20 mph winds and pelting rain – not exactly outdoor weather! But I was determined to see at least one lighthouse before leaving so we went to go see the
Sturgeon Bay Ship Canal North Pierhead Lighthouse
. We parked in a tiny parking lot and walked down a path until we reached the shoreline. From there we could see the classic red lighthouse in the distance. It was so windy and there were huge waves on Lake Michigan. We took a few photos and hightailed it out of there!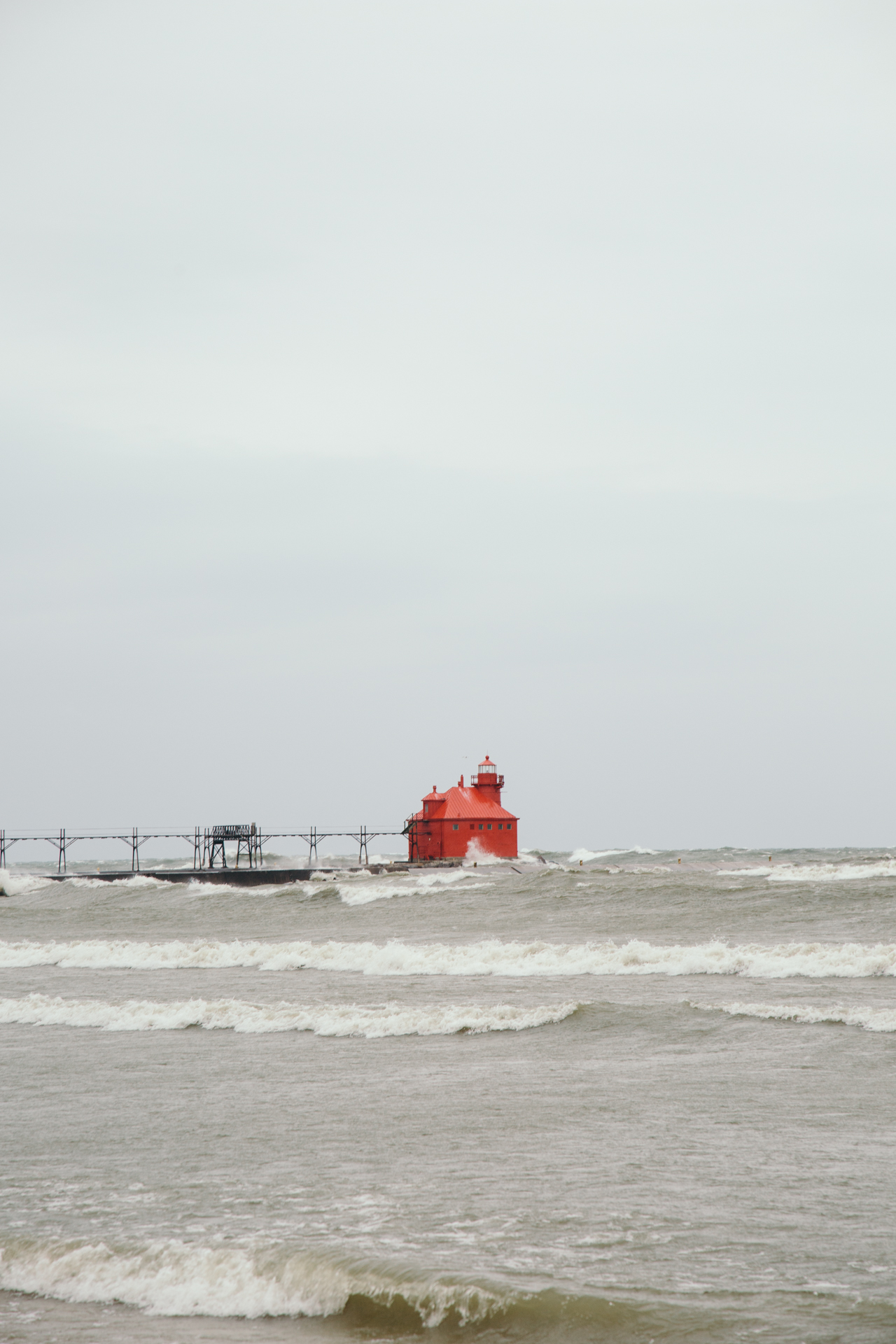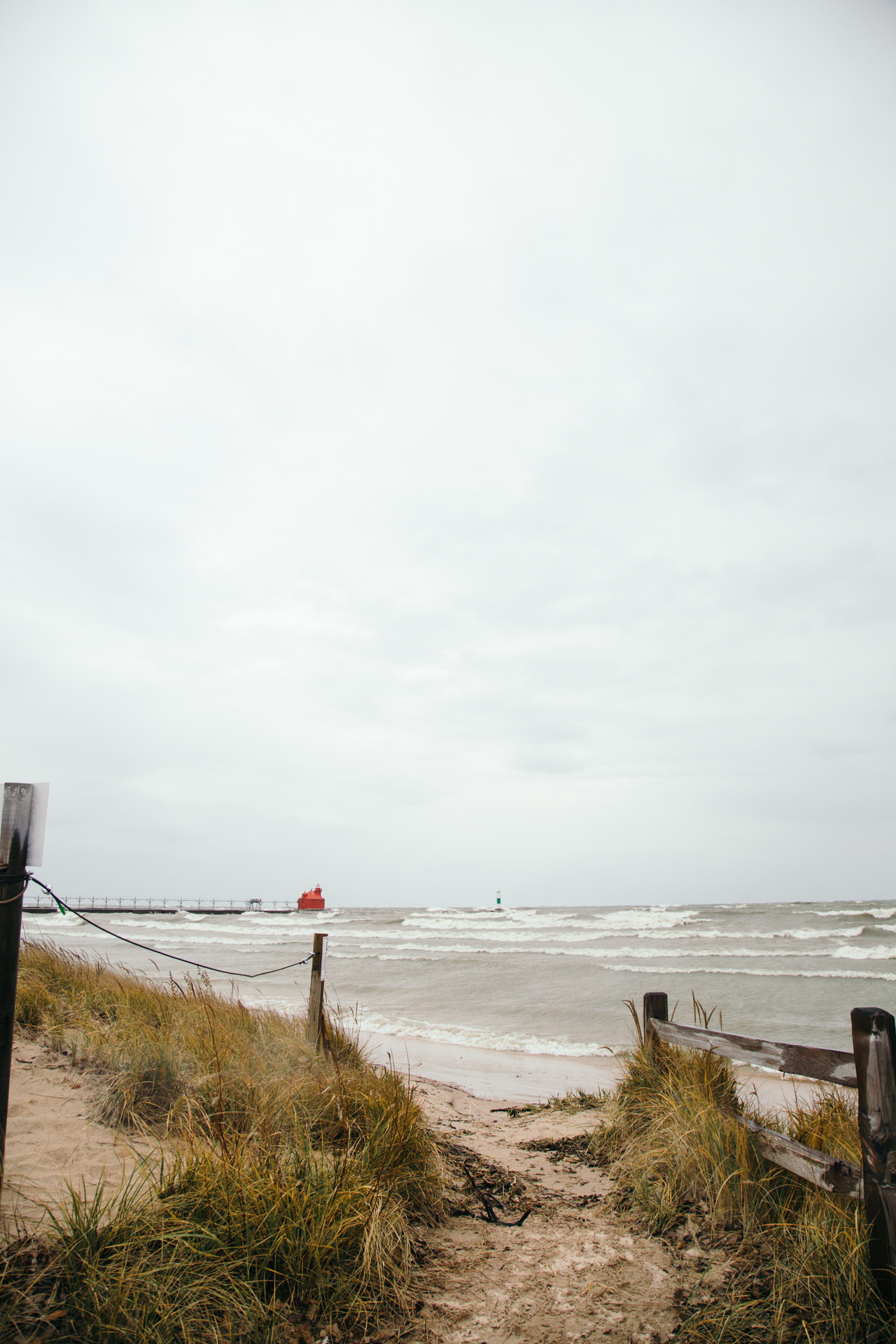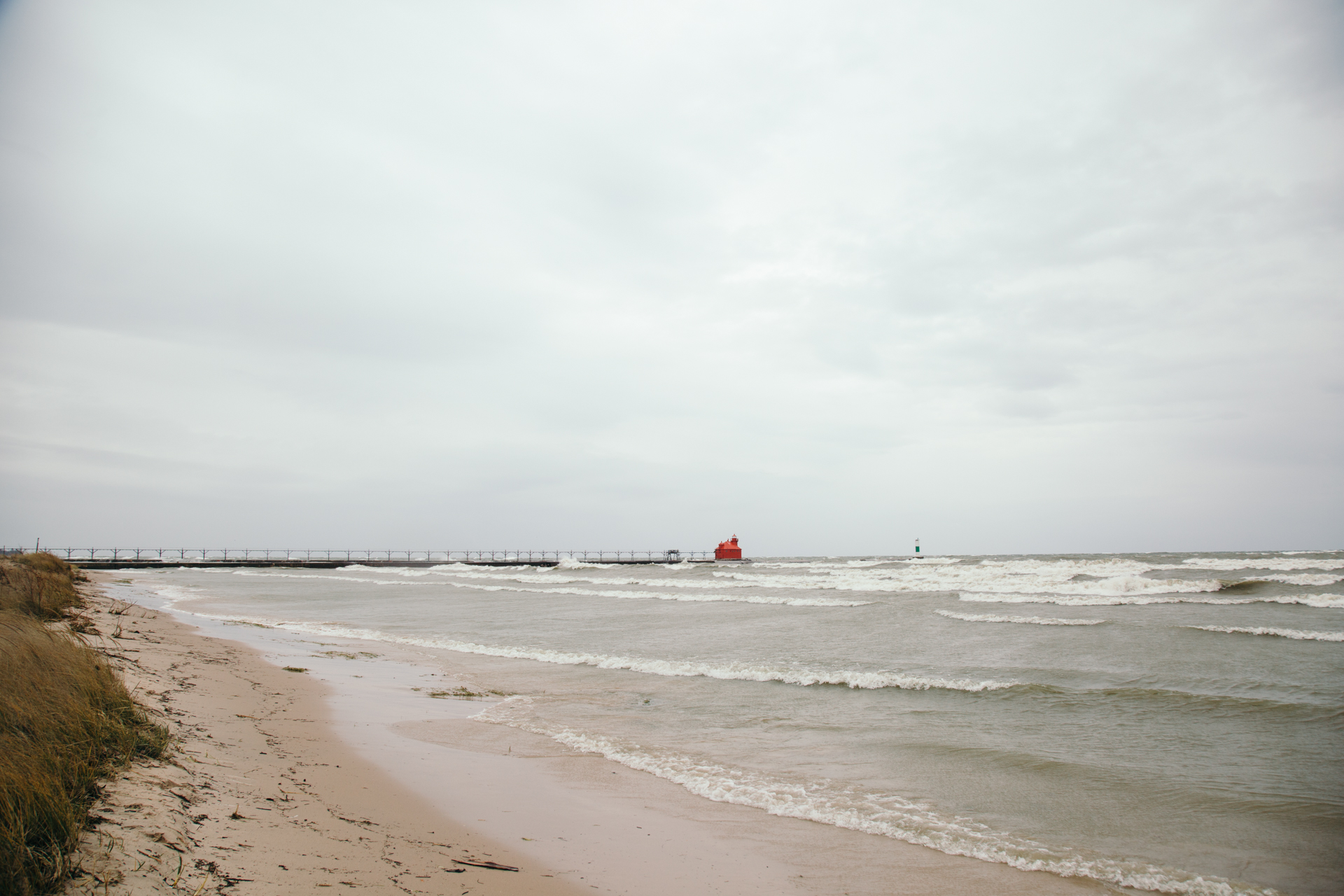 I'm so glad we decided to take this spontaneous, 24-hour trip. I've been in a bit of creative rut lately and this mini getaway really helped me recharge and refocus. I think I needed a little change of scenery to help spark my creativity again. And what better place to do that than Door County, Wisconsin!