Sunflowers at Helene's Hilltop Orchard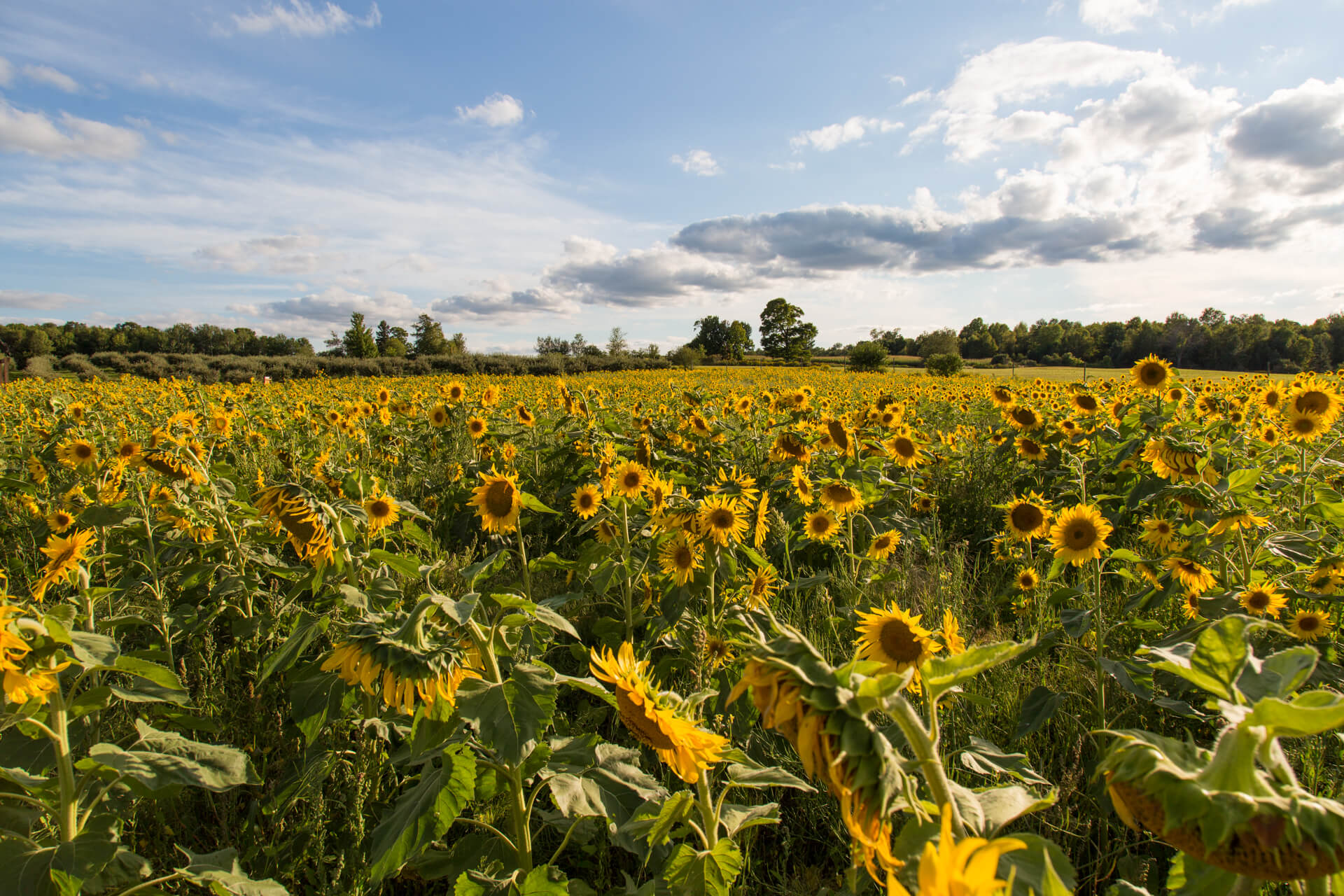 Usually, around this time of year, the sunflowers are long gone here in Wisconsin. But there's one place where they're still going strong: Helene's Hilltop Orchard! This bustling family farm is located about 25 minutes north of Wausau, right outside of Merrill, WI. I visited Helene's last summer for one of their sunset dinners and this year, I was able to make a trip to see their sunflower field.
We spent the evening wandering around the field, savoring the summery-vibe that sunflowers exude. It felt like a perfect end-of-summer excursion! There's one more opportunity to visit this field so keep reading to find out when!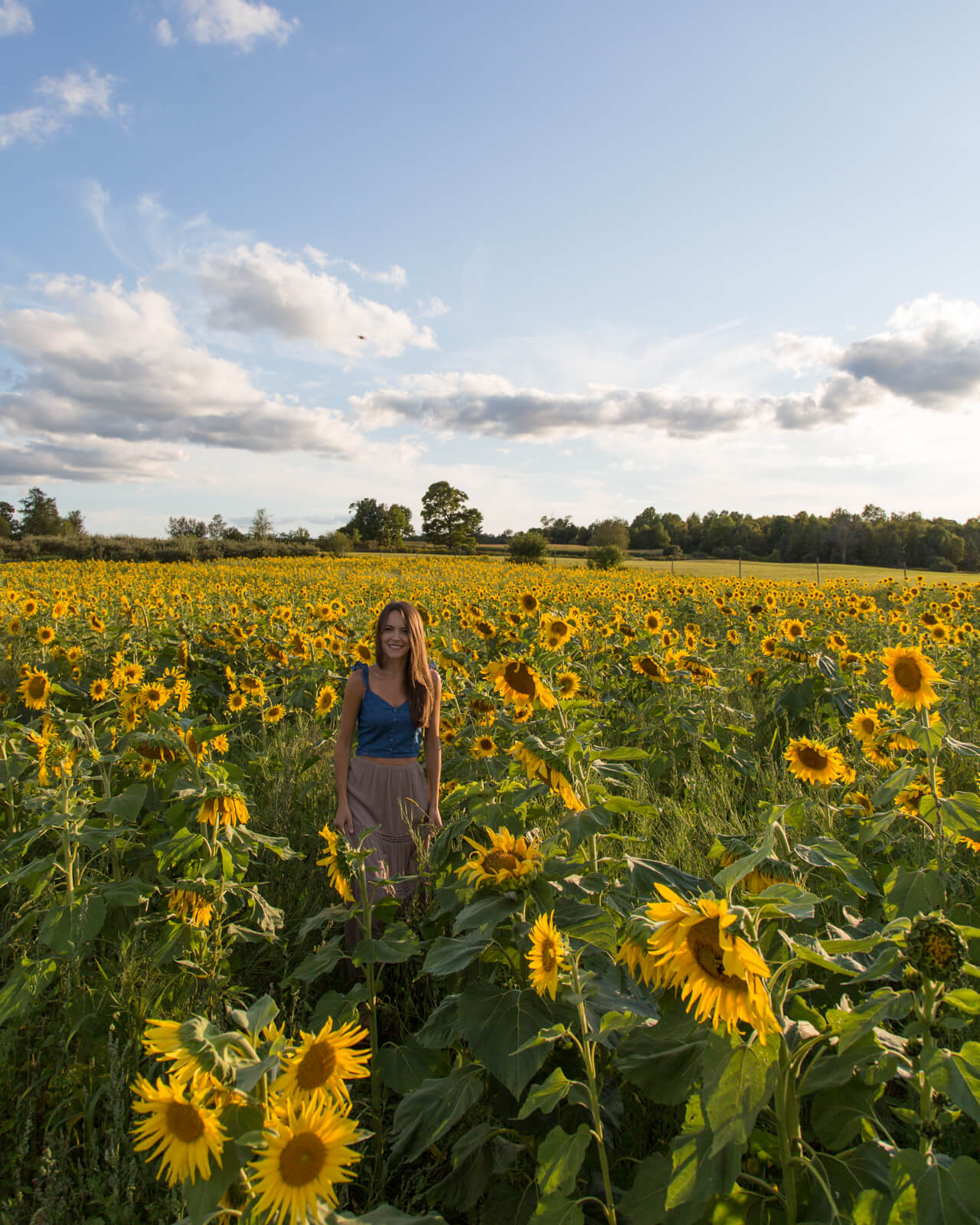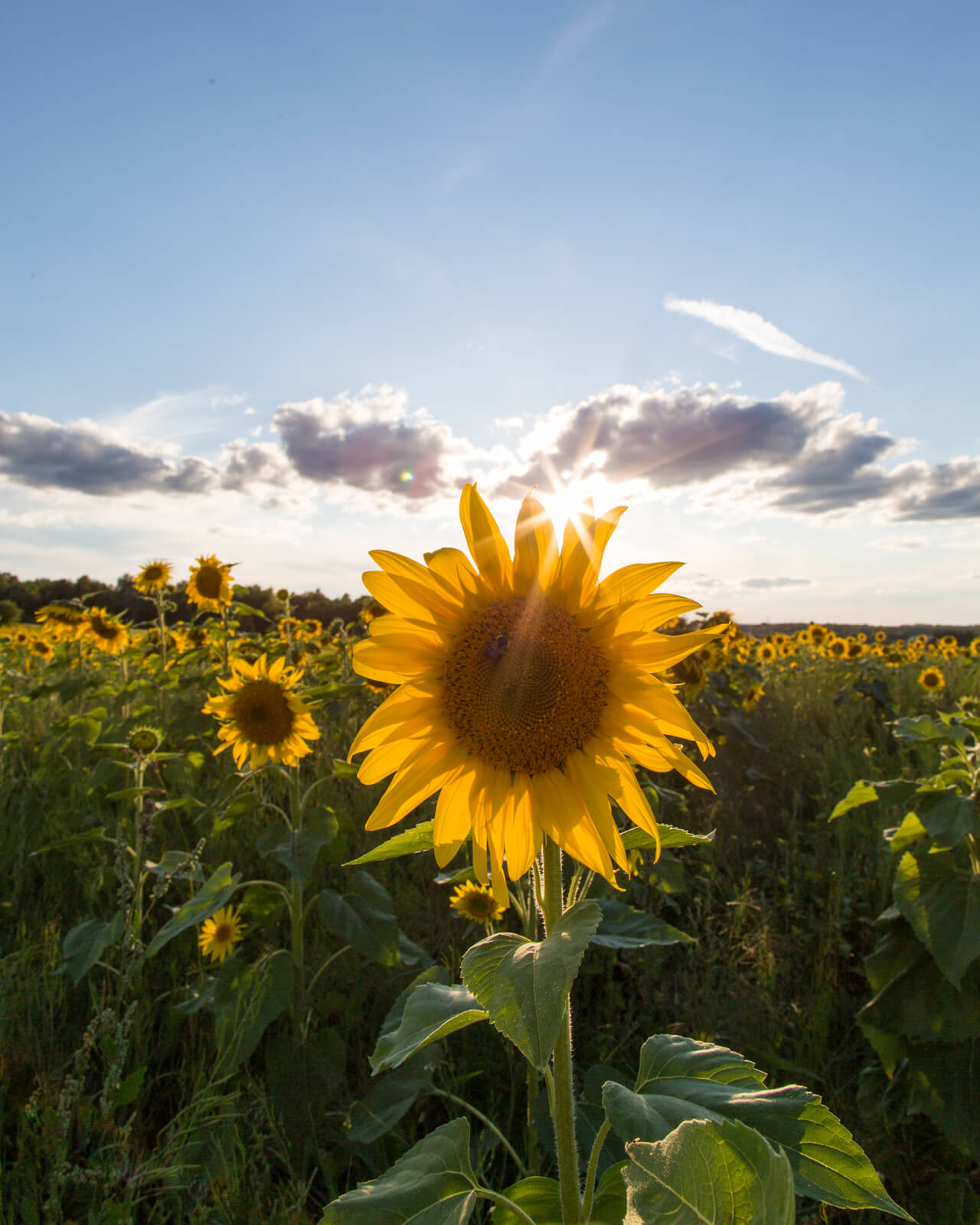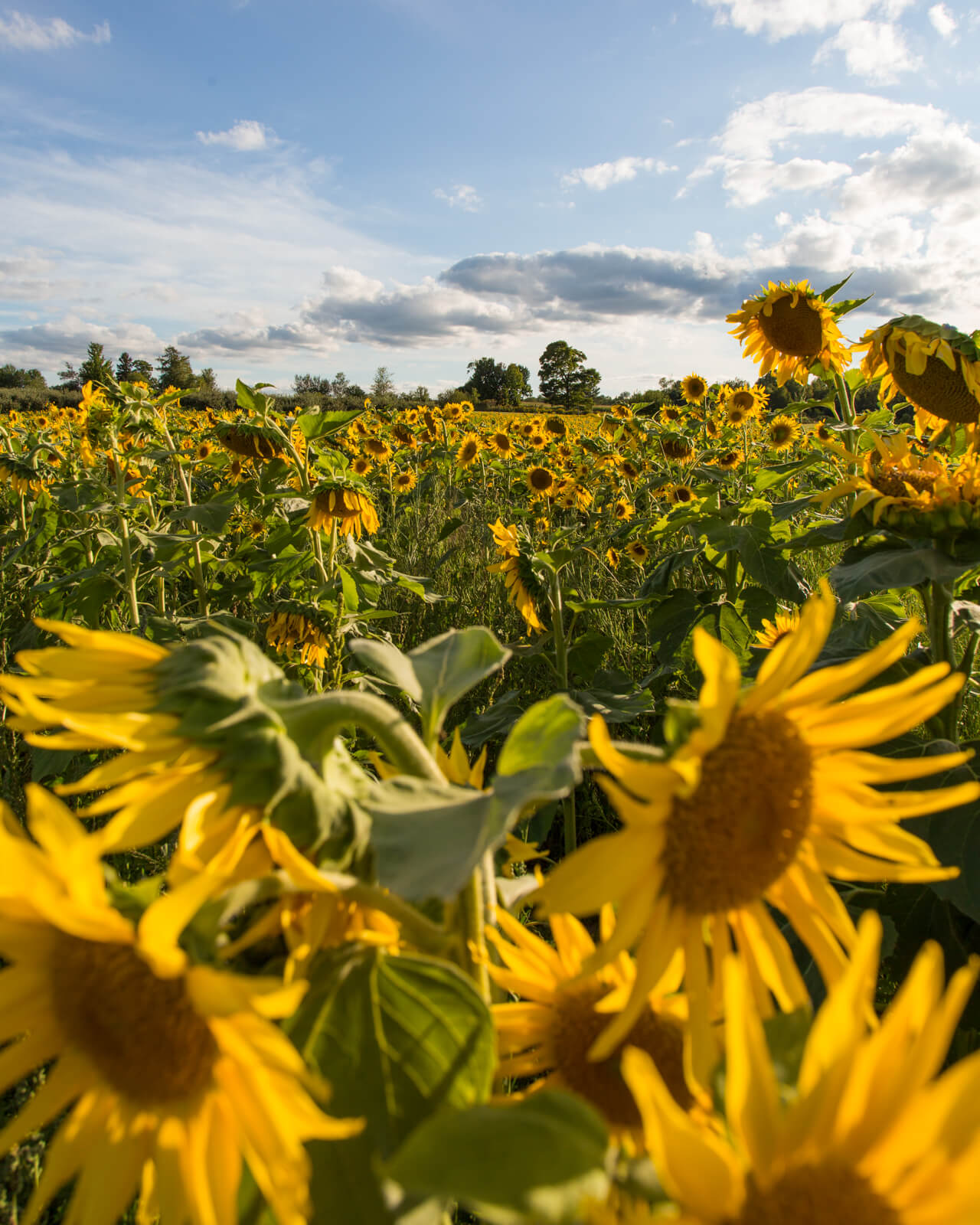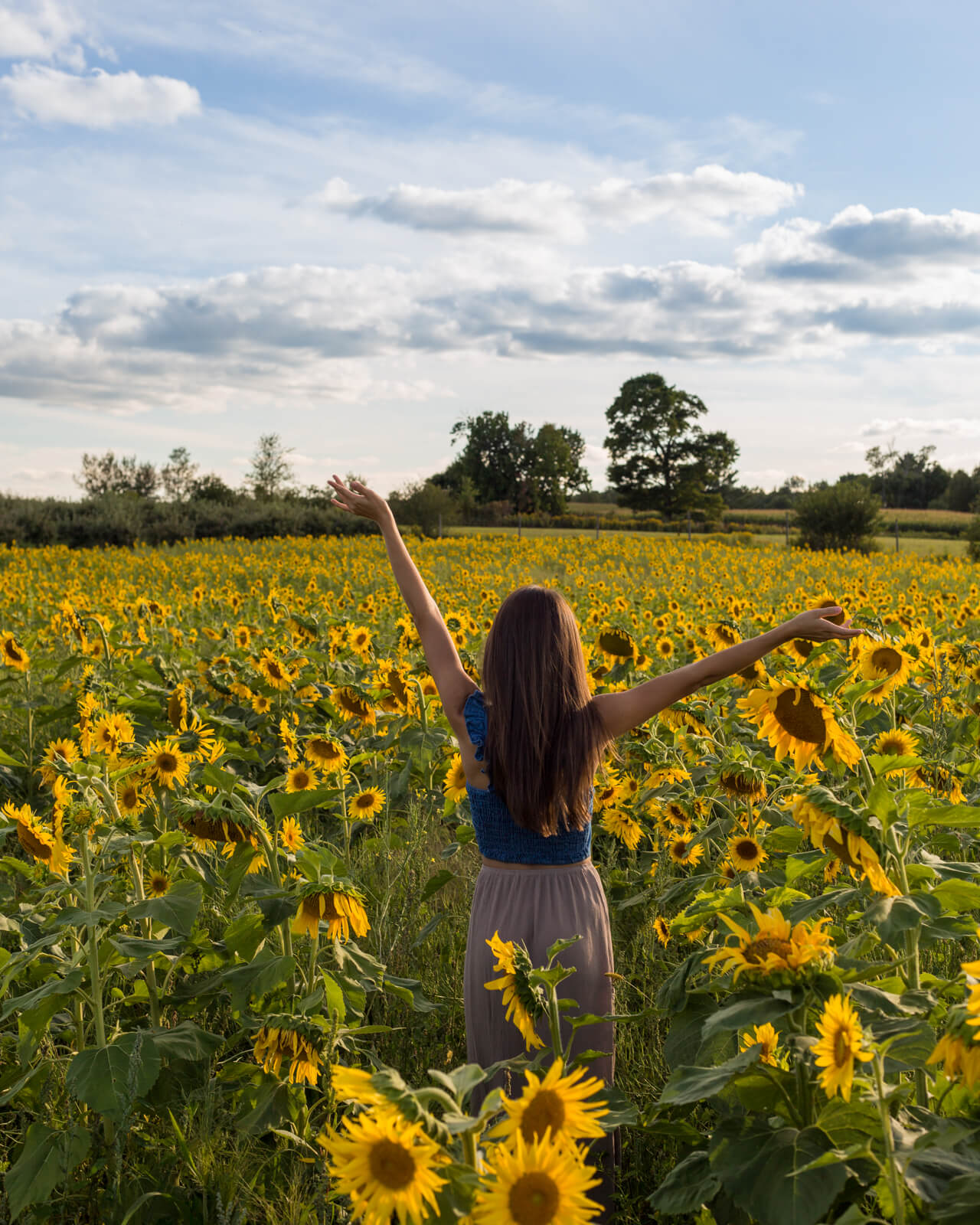 This coming weekend, September 5-6, 2020, will be your last chance to see their sunflowers this year! Helene's will be hosting a fundraising event for St. Jude's Children's Hospital on both Saturday and Sunday from 10 am to 6 pm. Admission is $10 per person (kids 2 and under are free) and all $10 goes to St. Jude's Research.
See the Facebook event by clicking here.
You'll be able to walk around the field, photograph the sunflowers, and take in the beauty of it all – it's truly a feast for the eyes. As always, remember to respect the farm and be careful where you walk to help protect the flowers!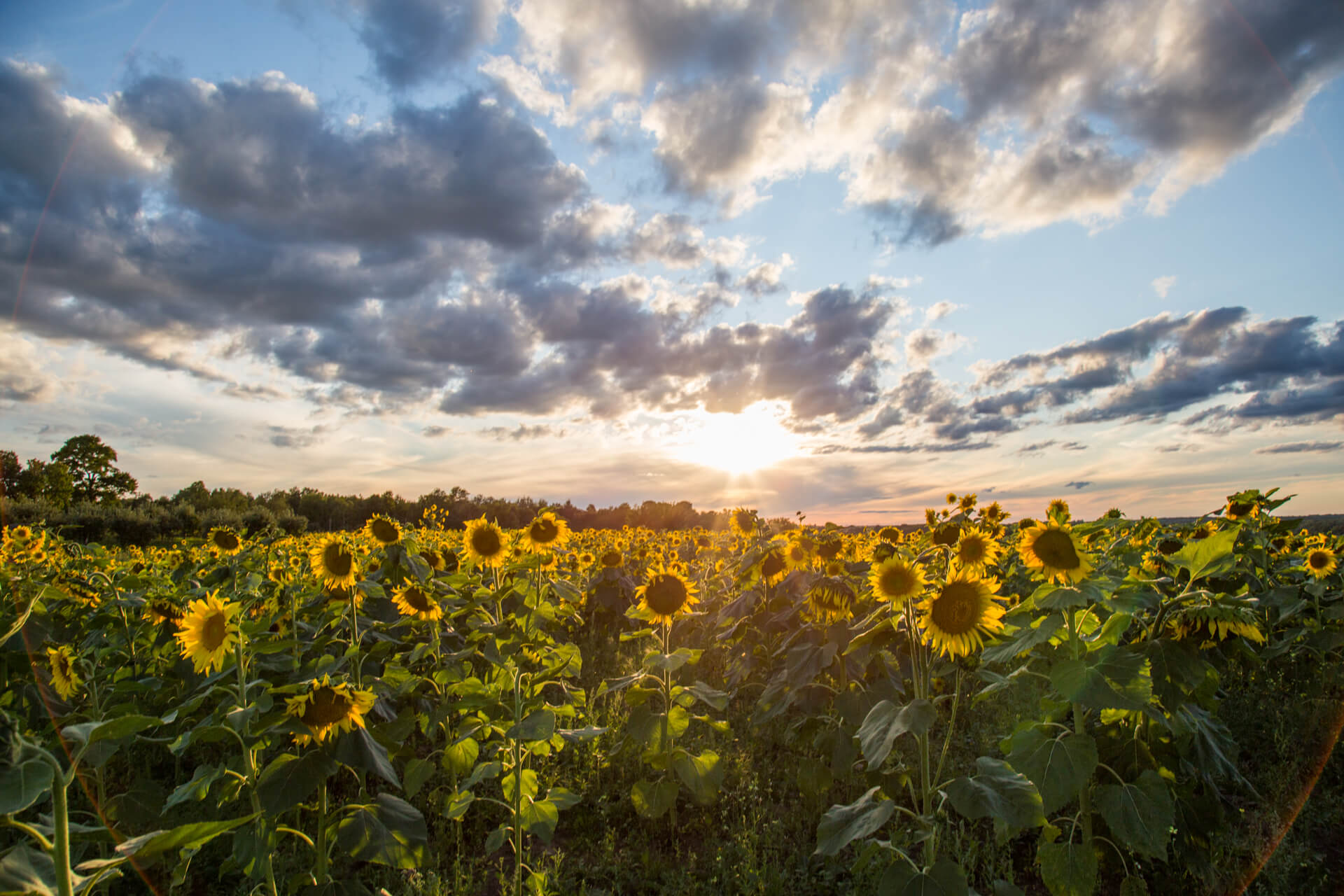 photo tips
Tip #1: Depending on the time of day you're photographing, you might notice that the sunflower field is really dark and the sky is really bright. The best rule of thumb is to slightly underexpose your photo (aka, err on the side of darker). That's because it's easier to recover shadows versus highlights. If you do the opposite and overexpose it (for example, the sky is blown out, it's super bright, etc.), it's much harder to fix that when editing.
Tip #2: Try composing your photo so that the sunflowers are right in the foreground of your image. This will add more depth, color, and interest.
Tip #3: Play around with the aperture. I was shooting anywhere between f/10 and f/2.8. A narrow aperture like f/10 will create a nice, crisp image, from the foreground all the way to the background. A wide aperture like f/2.8 is great for close-up shots of the sunflowers if you want a blurry background.
Helene's Hilltop Orchard
1189 Quarter Rd, Merrill, WI 54452
(715) 351-1207