Sunset Dinner at Helene's Hilltop Orchard
Last week, Helene's Hilltop Orchard hosted their first-ever Thursday Night Sunset Dinner. It was an elegant, farm-to-table, culinary experience complete with four courses, wine pairings, and good conversation. Set amongst the beauty of central Wisconsin farmland, this was an evening that we won't soon forget!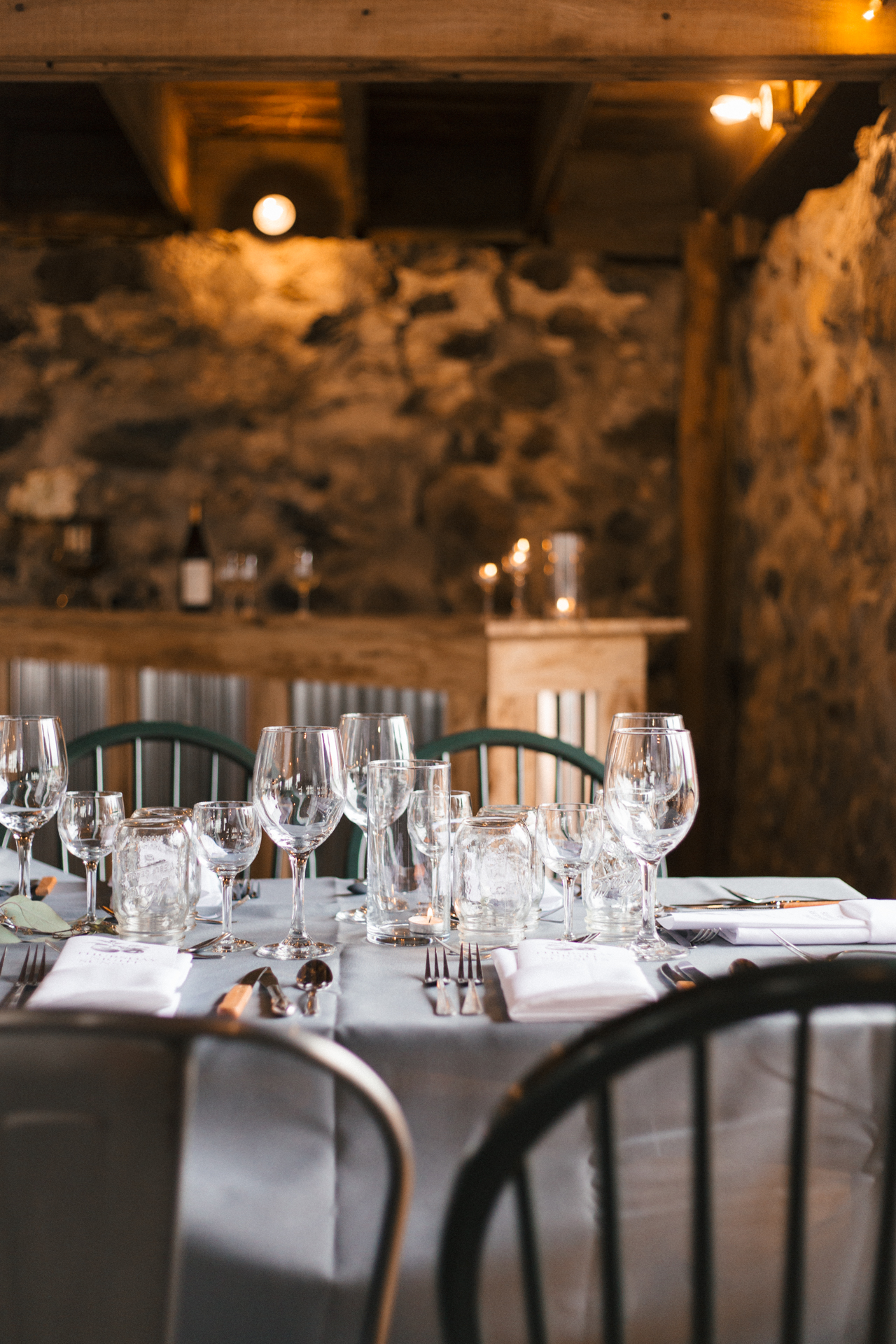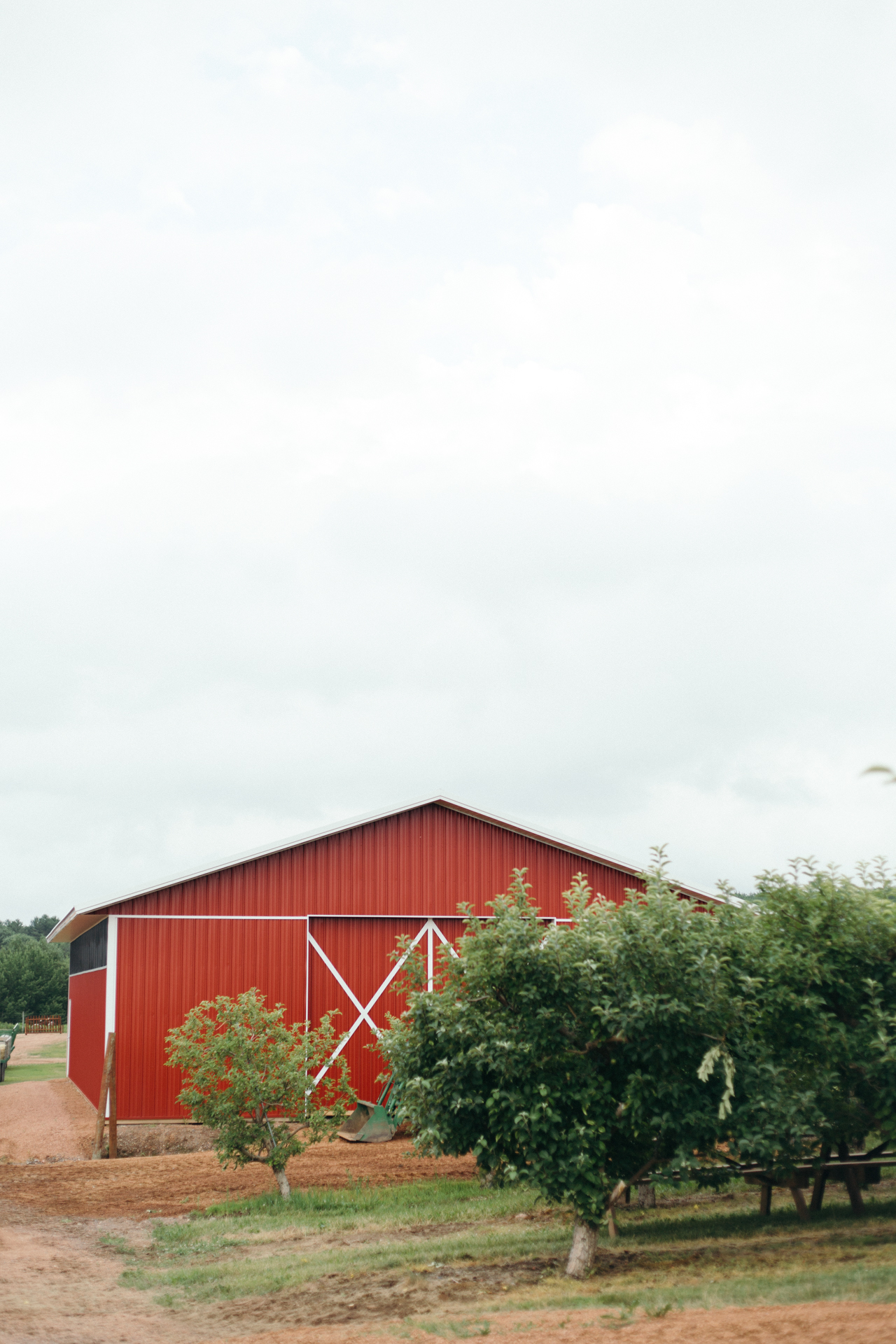 The farm is set just outside of Merrill, on a quiet, backcountry road. A long, gravel driveway leads you up towards a white barn with an apple on the side. Past the barn, you'll see rolling farm fields with rows of apple trees and a sprawling pumpkin patch. Established back in 1919, the farm has stayed in the family throughout the years and is now owned by the next generation, Mark and Olivia.
Since we arrived a bit early that Thursday evening, we decided to explore the orchard. We took a slow walk through the apple trees, stopping to take some pictures along the way. It was so quiet and peaceful – a perfect way to begin the night.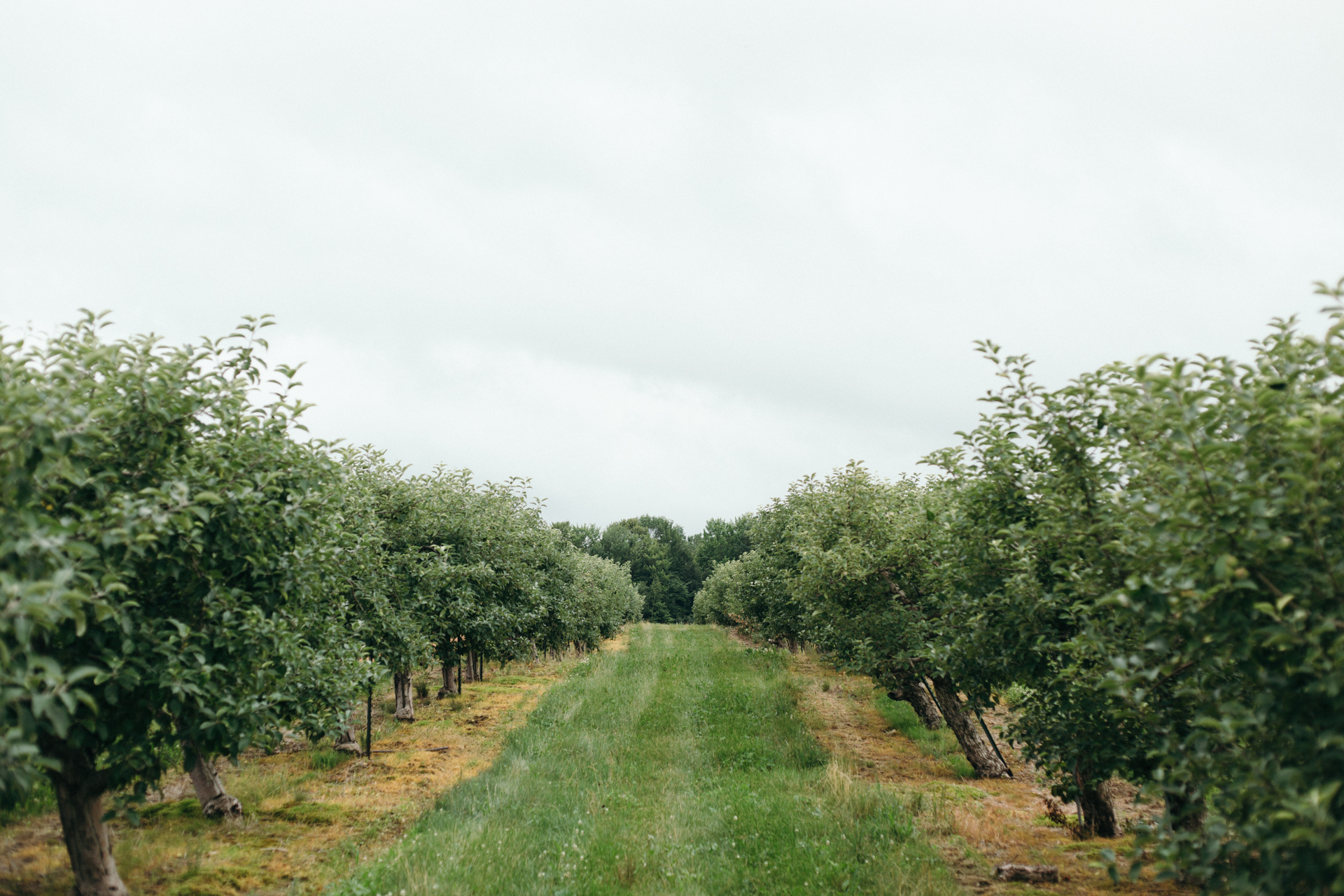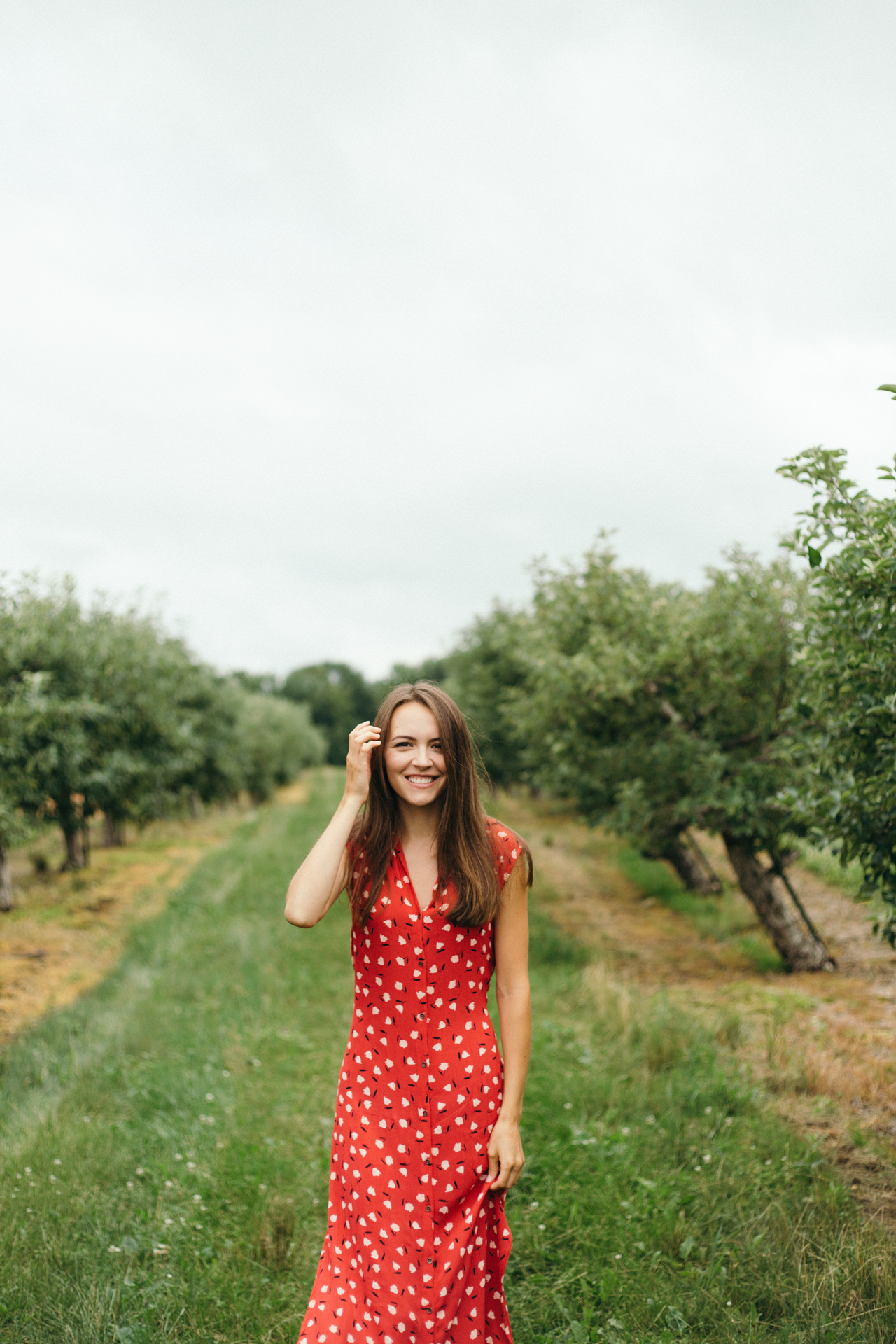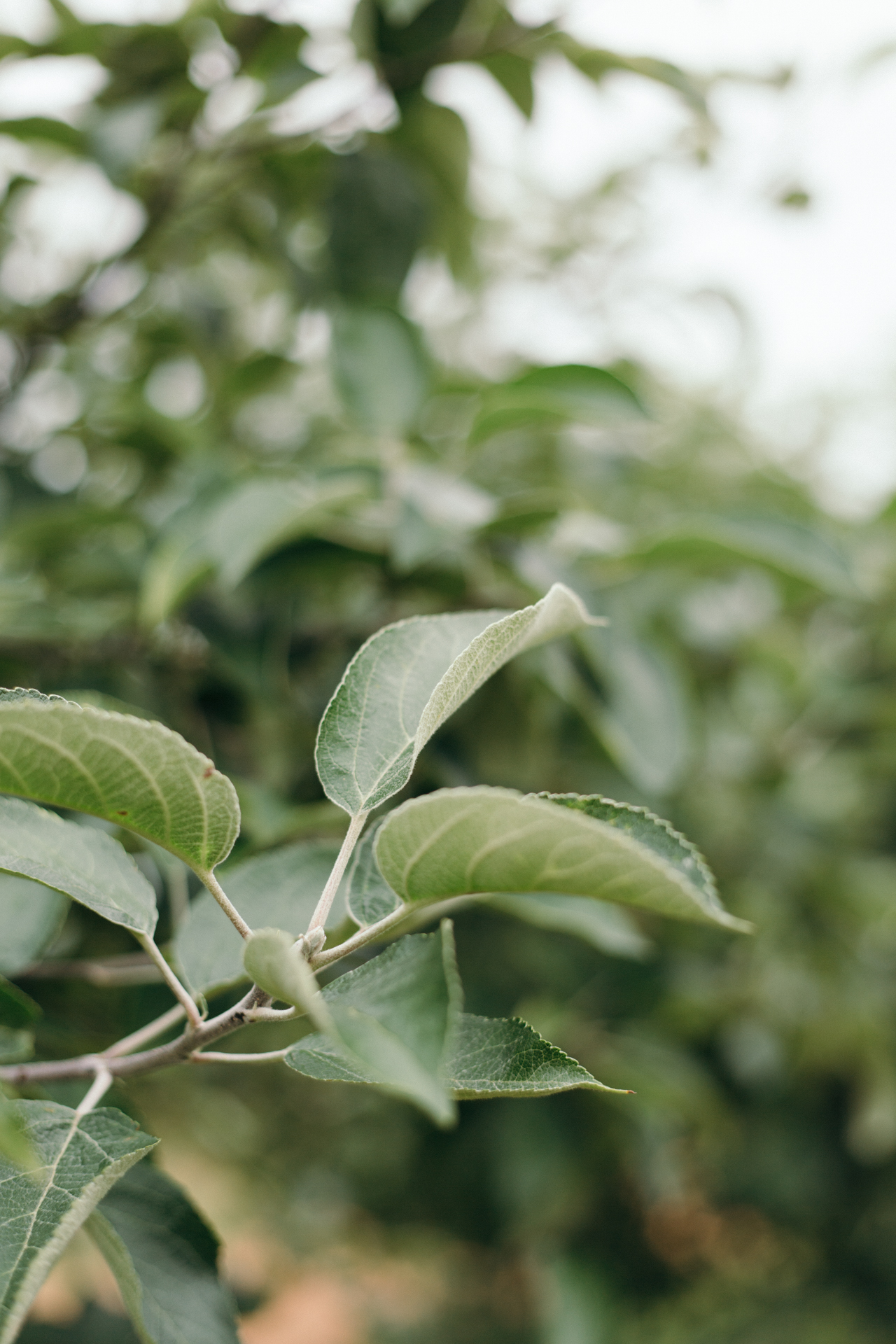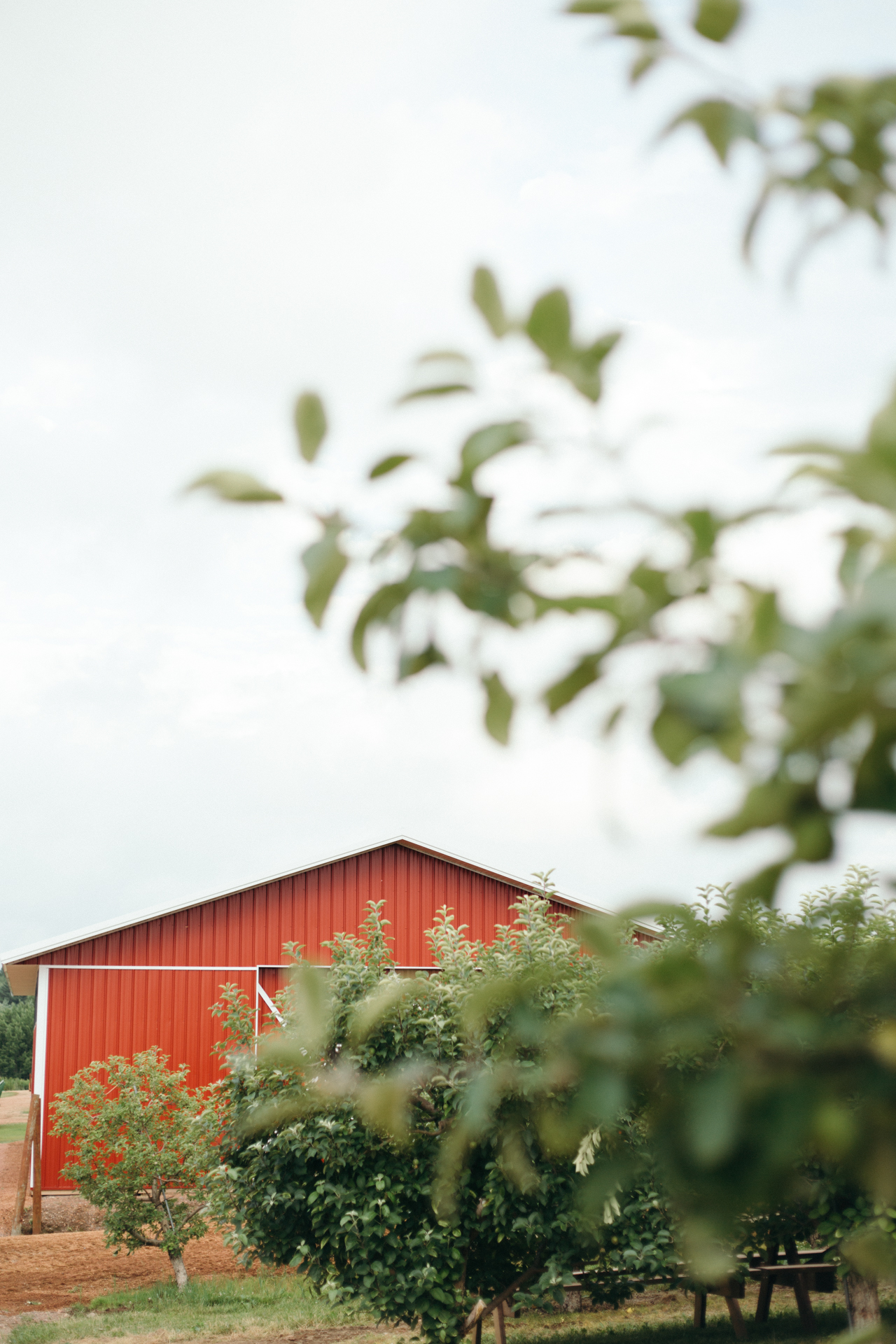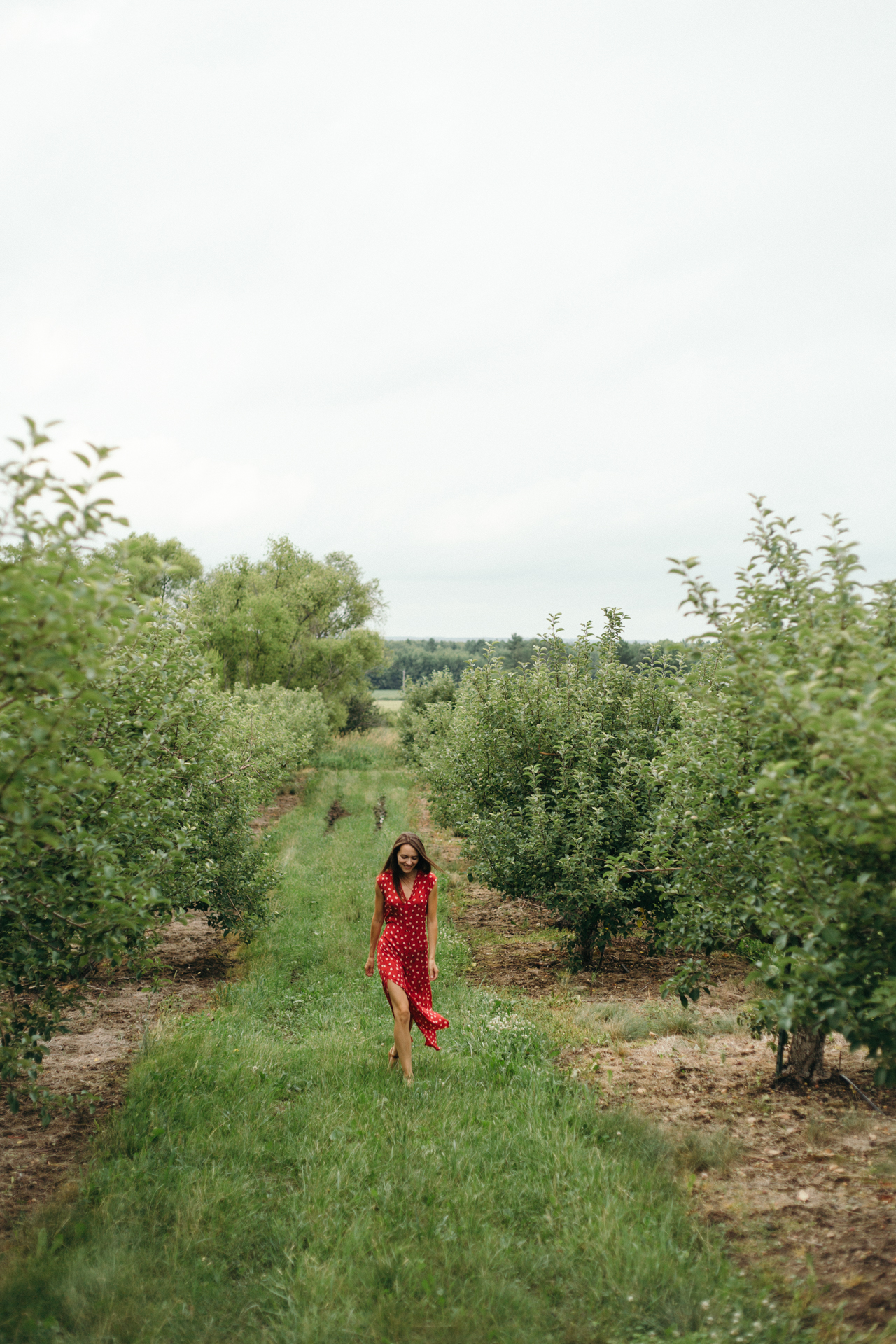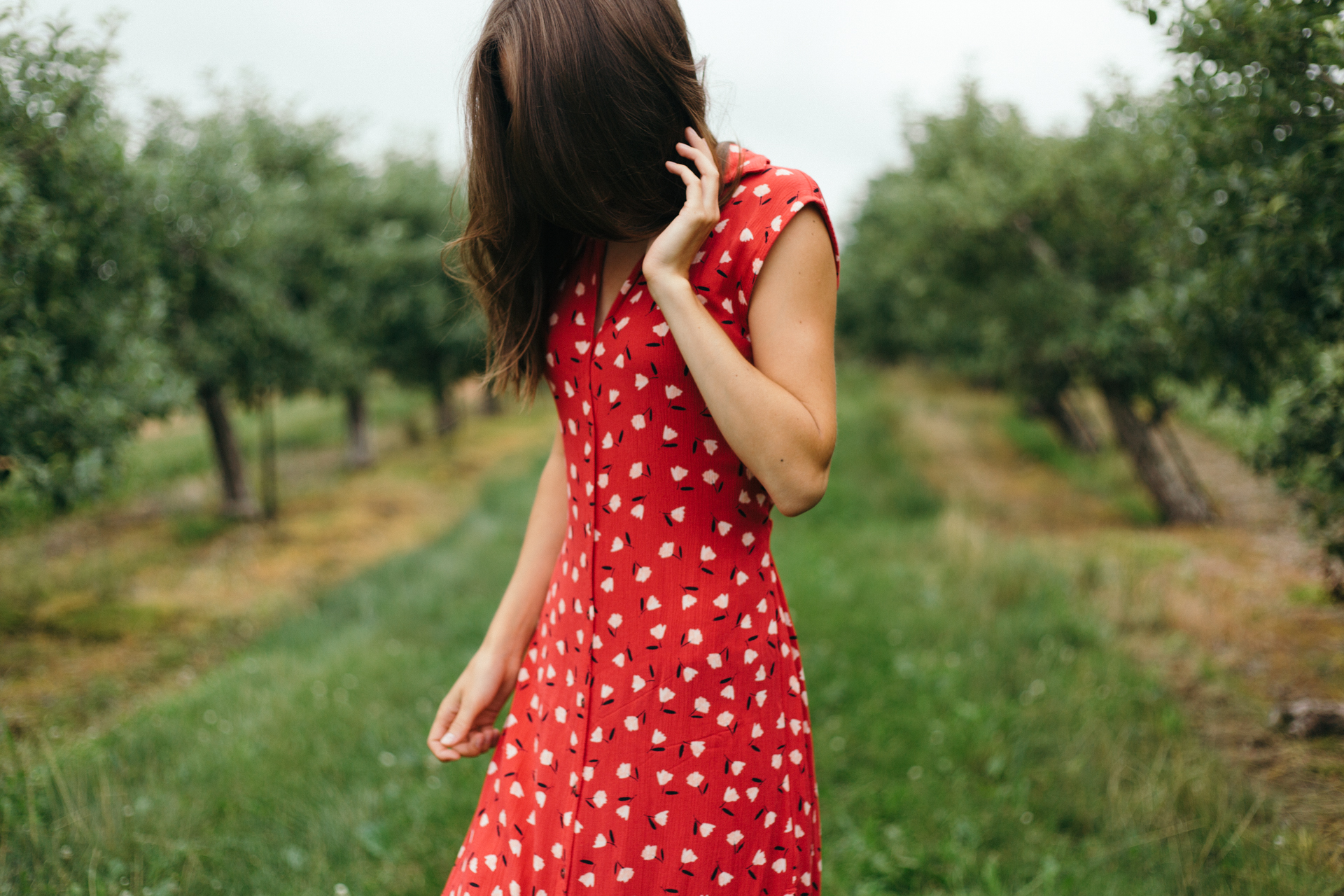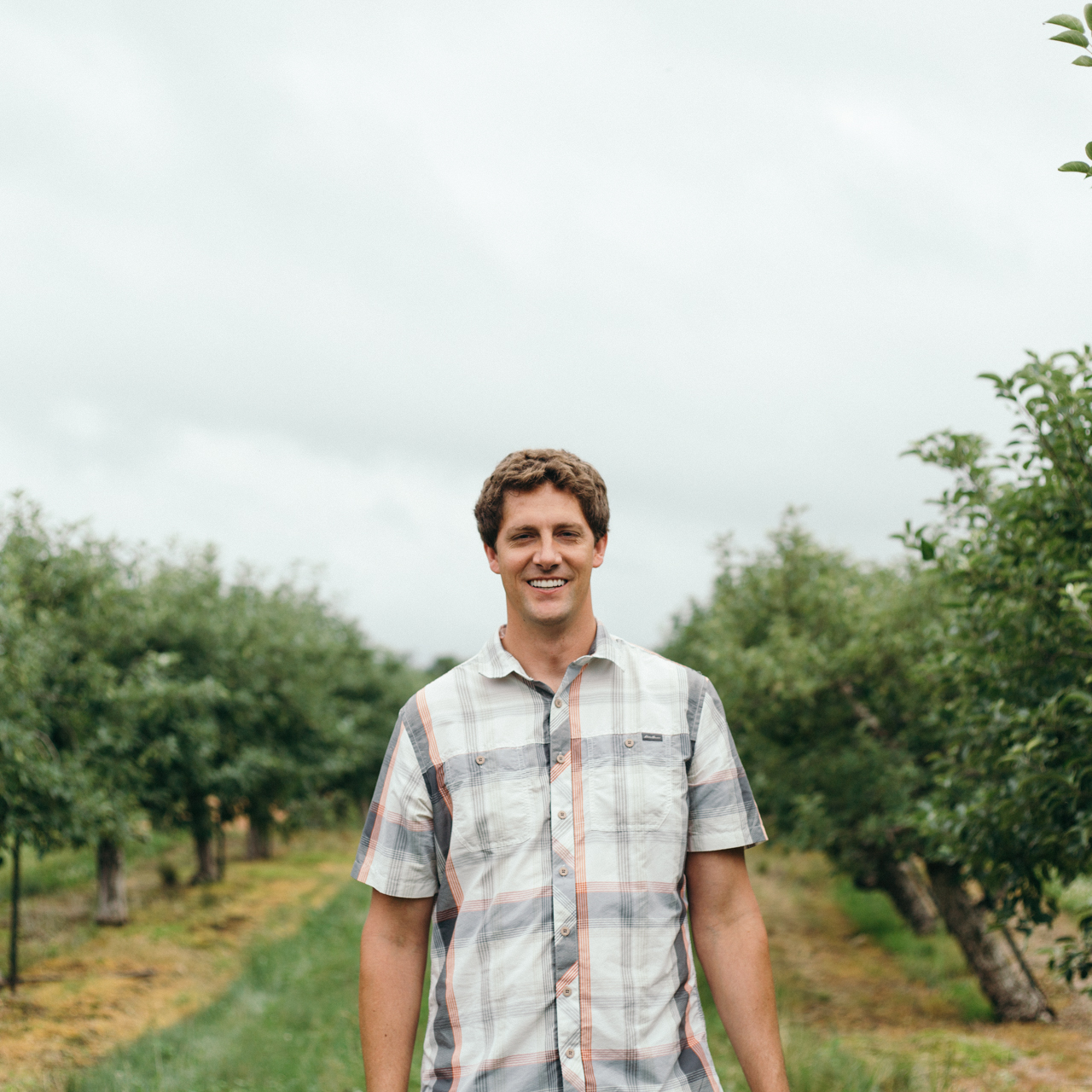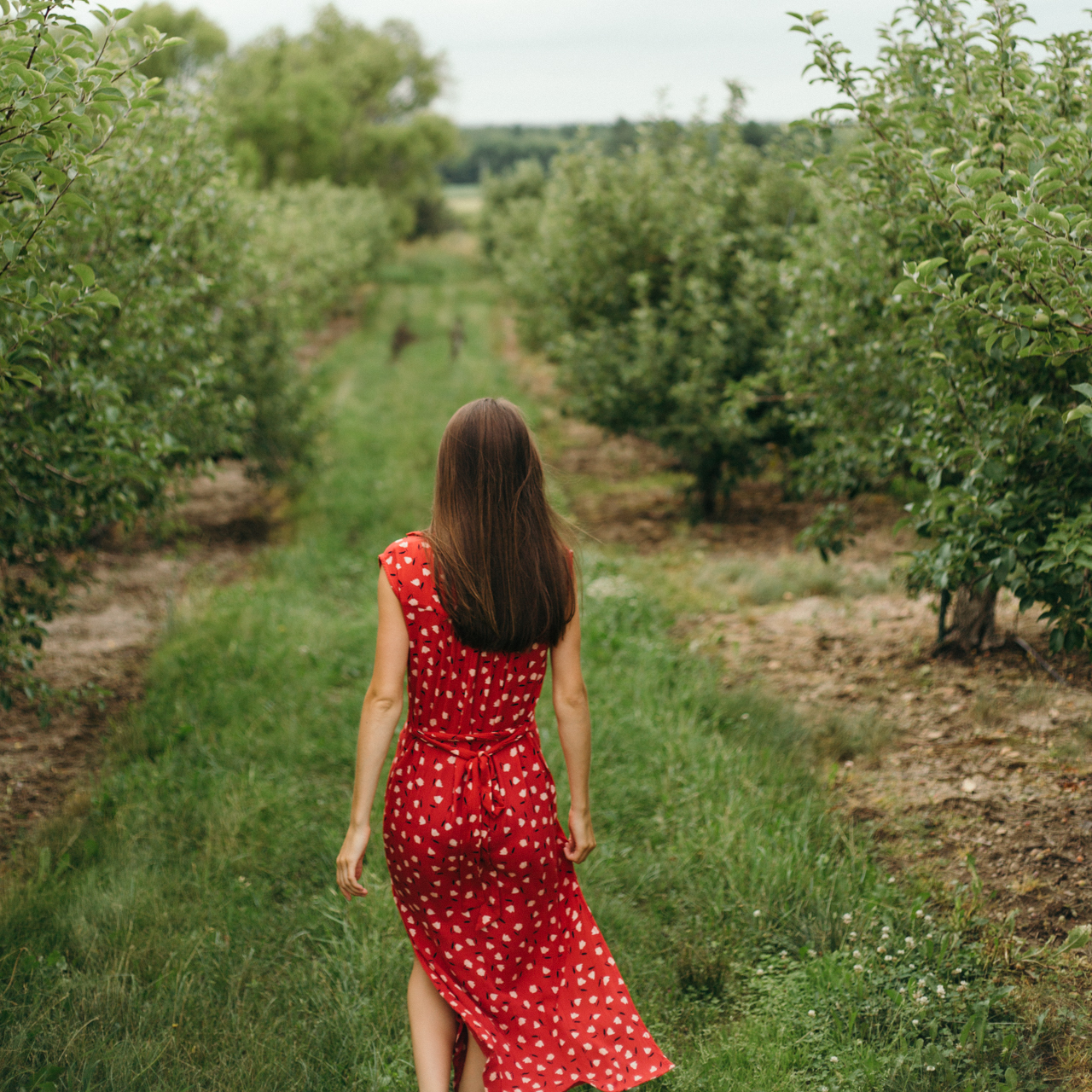 We made our way back to the barn where the dinner was taking place. Originally, it was going to be set up outside in the orchard but due to the possibility of rain, it was moved into their newly-renovated barn cellar. They did such a wonderful job transforming this space! Lights were strung from the rafters and candles flickered on the tables. The dining table stretched from one end of the cellar to the other, flawlessly set with glassware and white cloth napkins.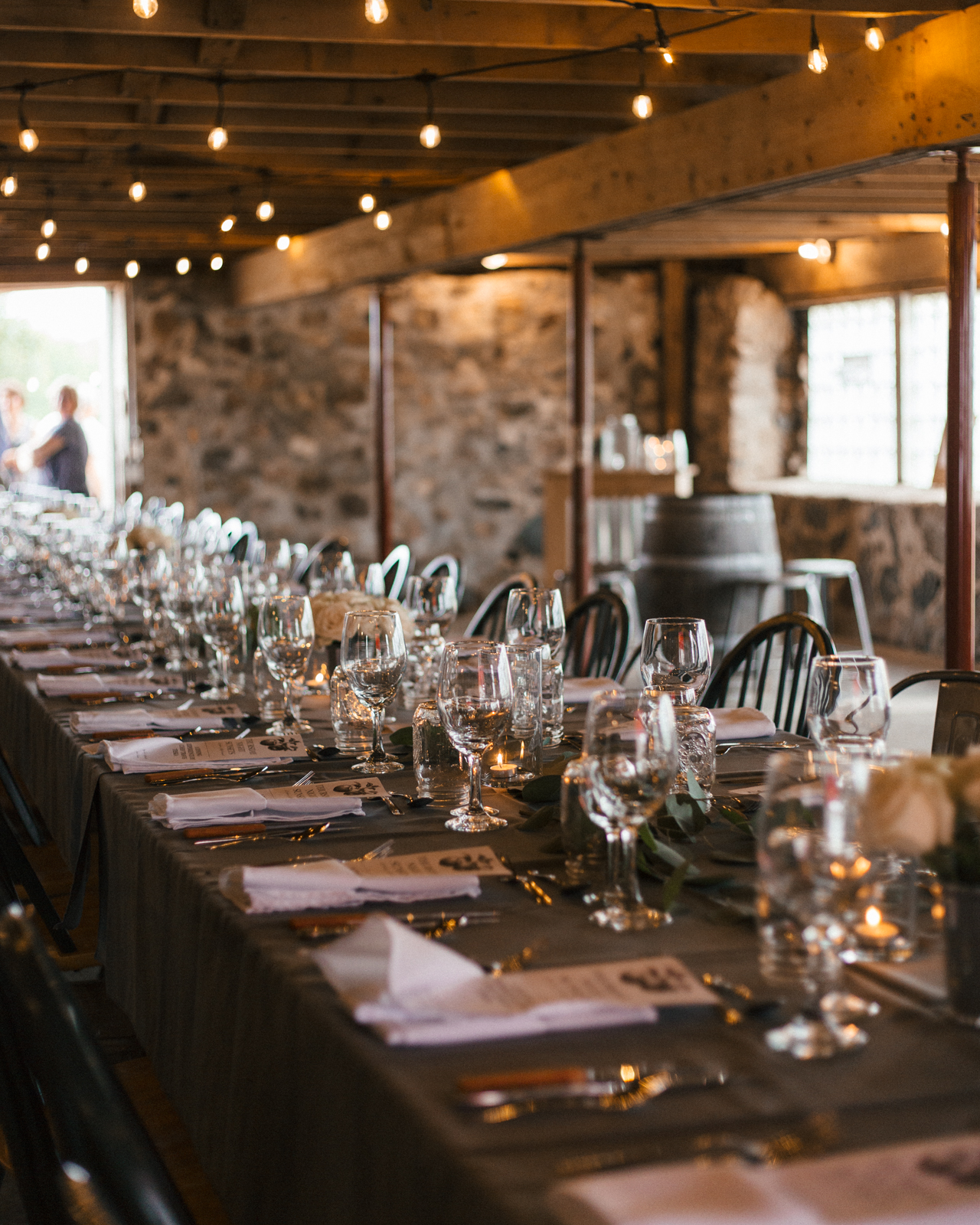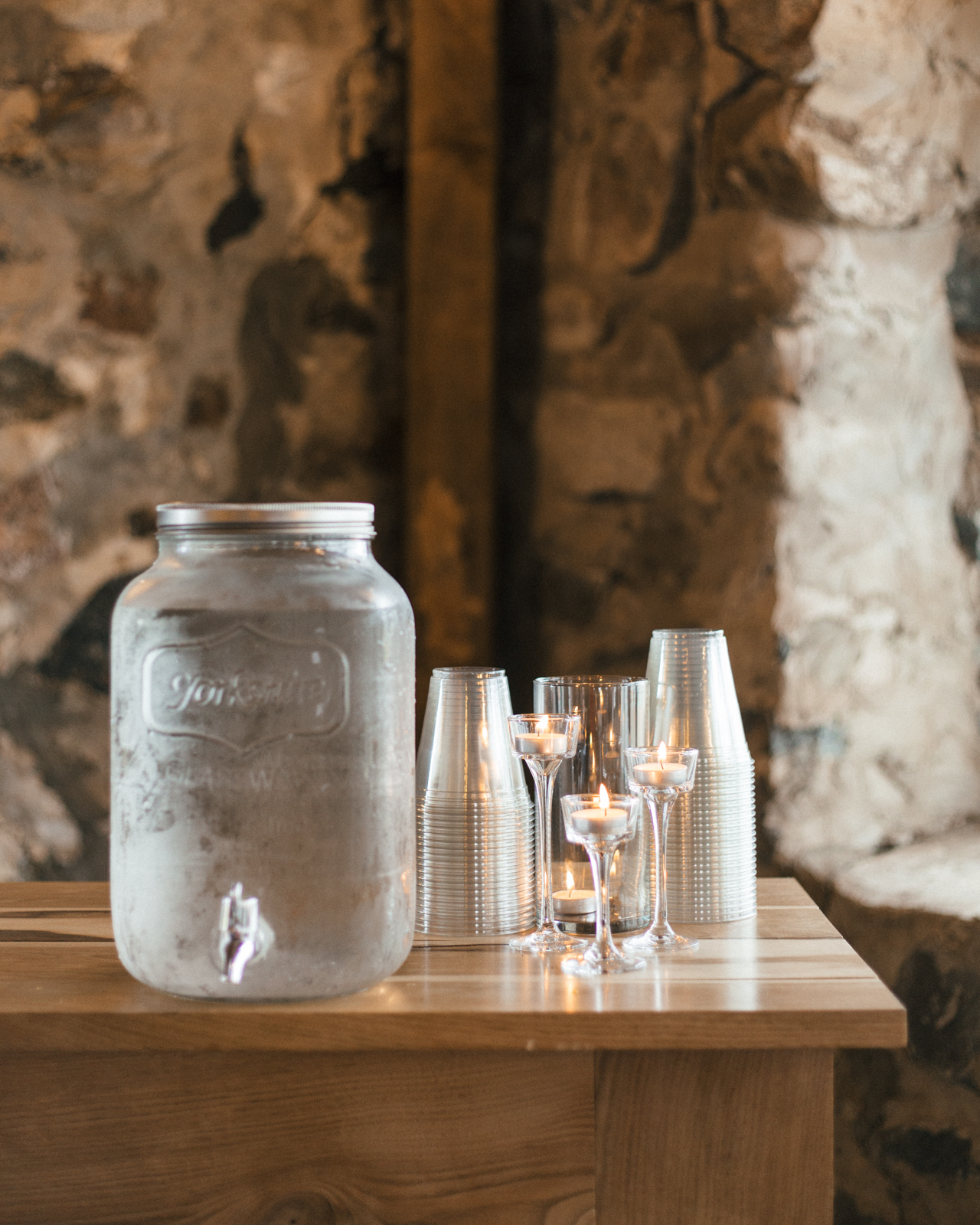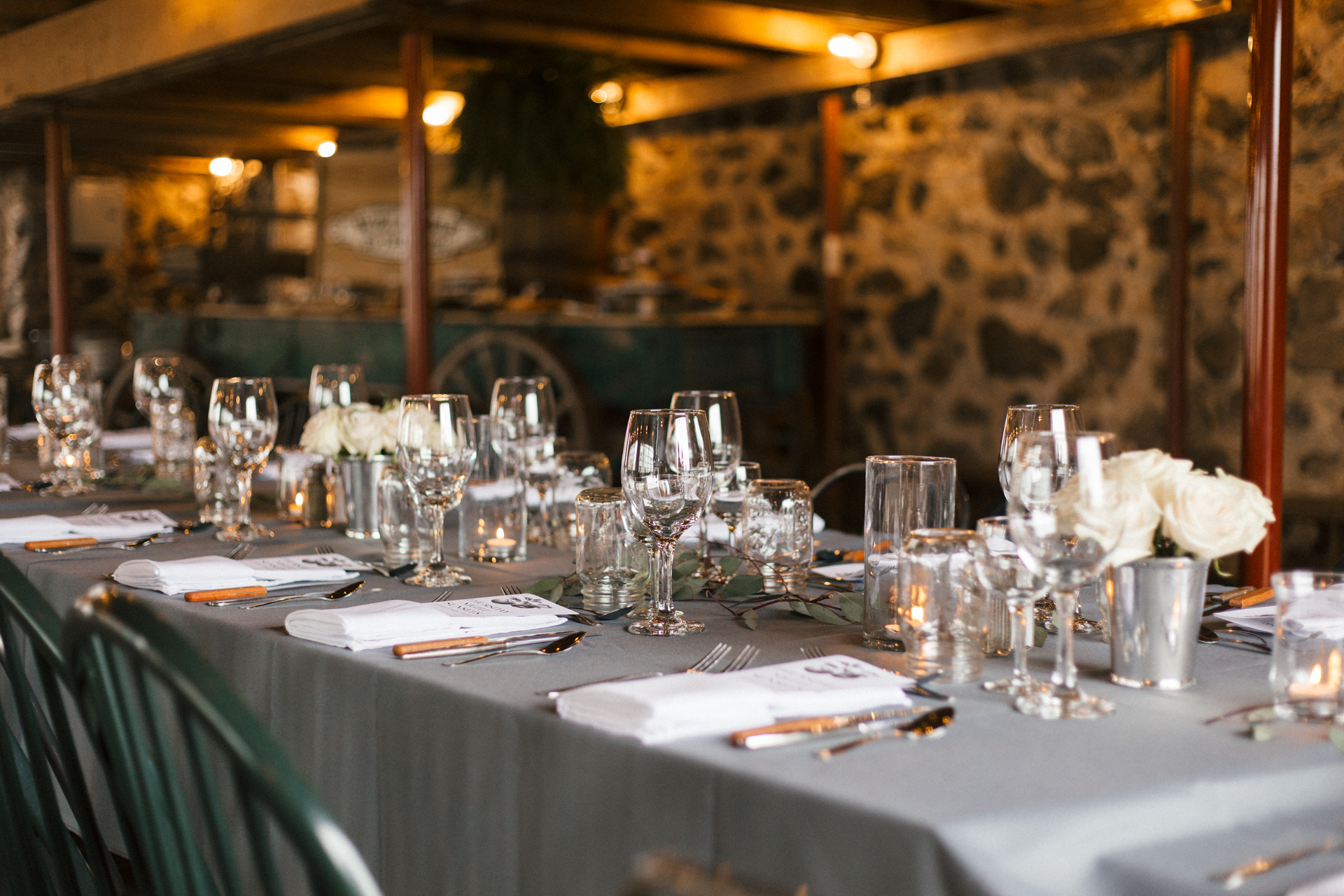 At this point, nearly everyone had arrived and the place hummed with excitement. The first course was a charcuterie table, brimming with various cheeses, meats, fruits, and jams and paired with a semi-sweet white wine.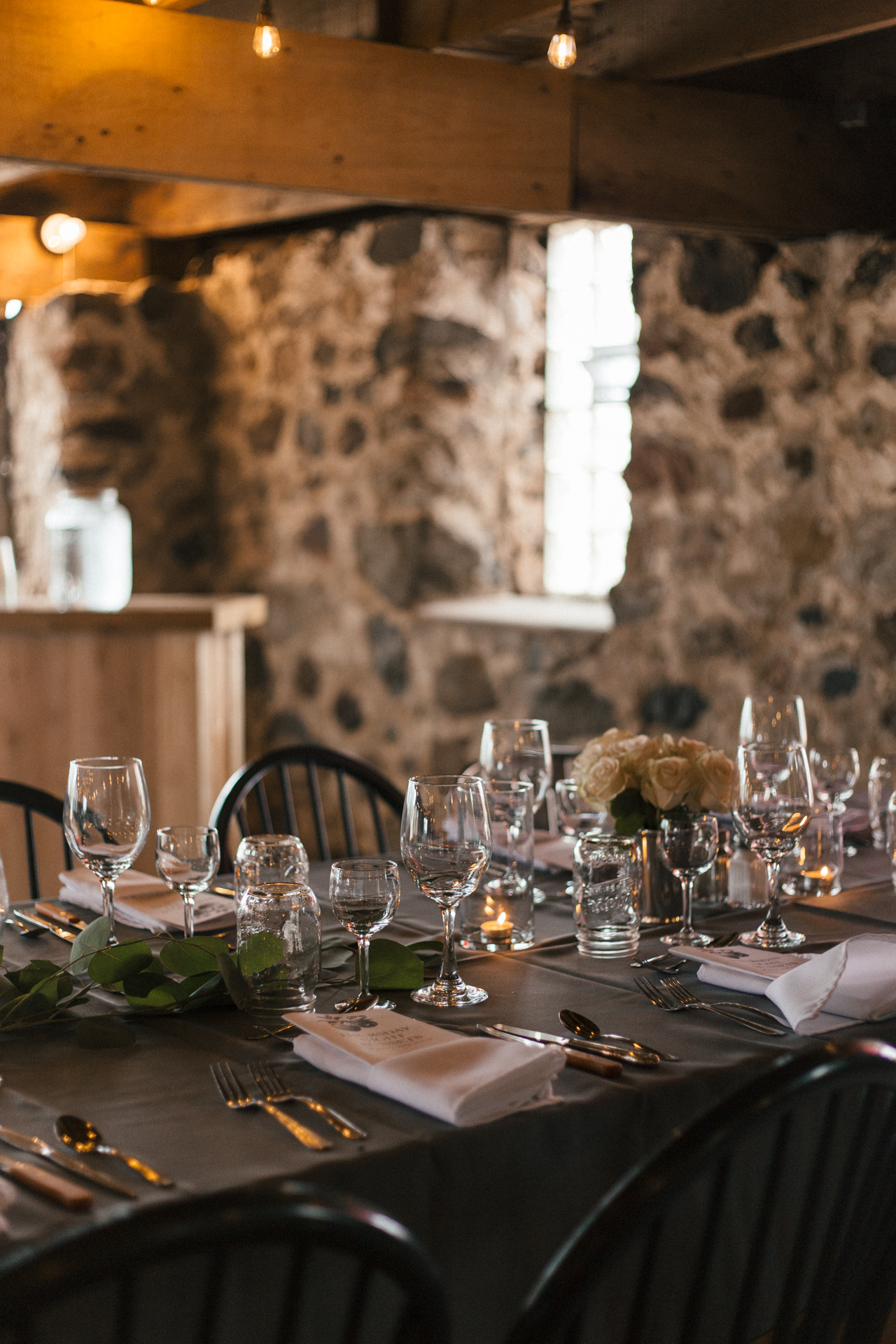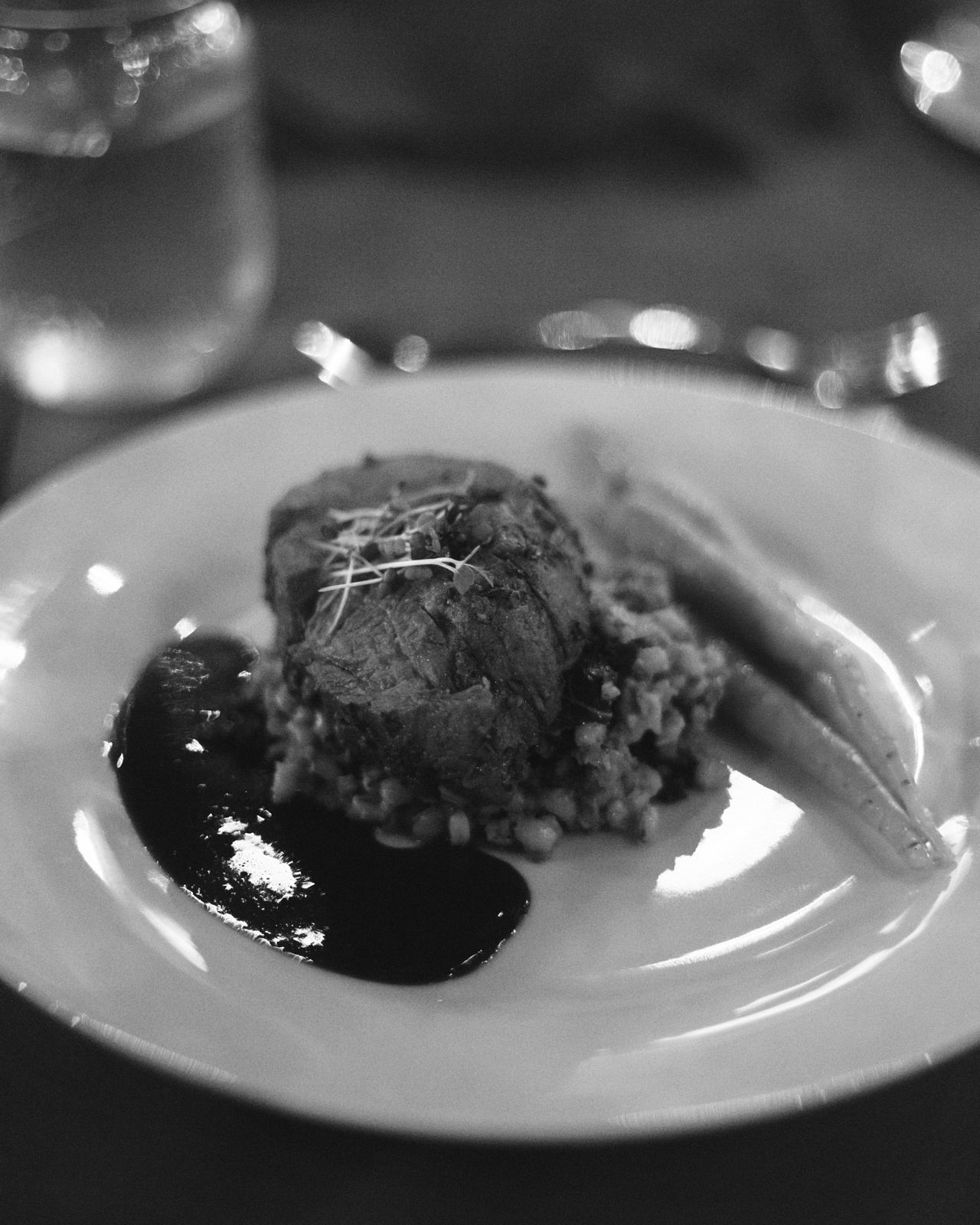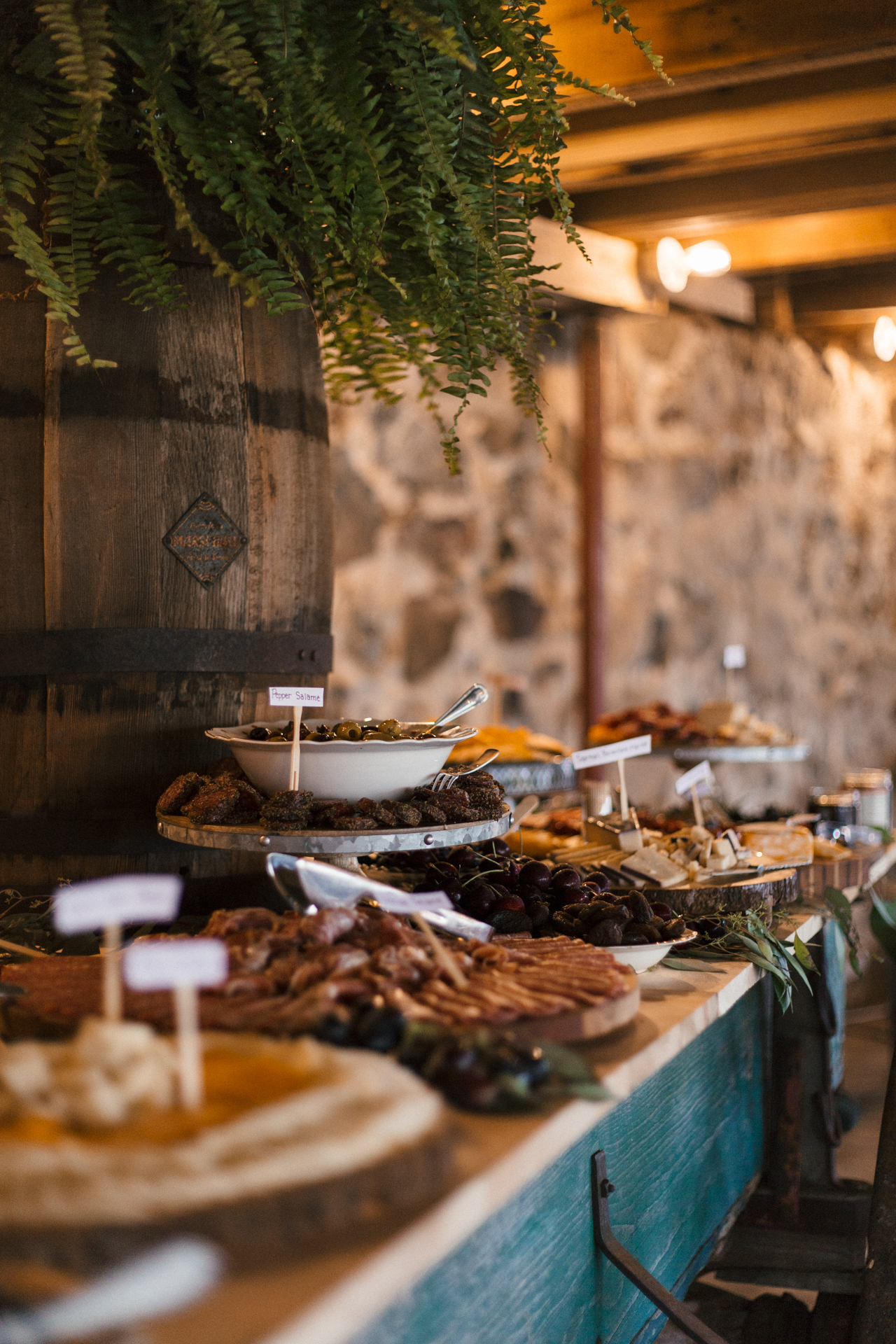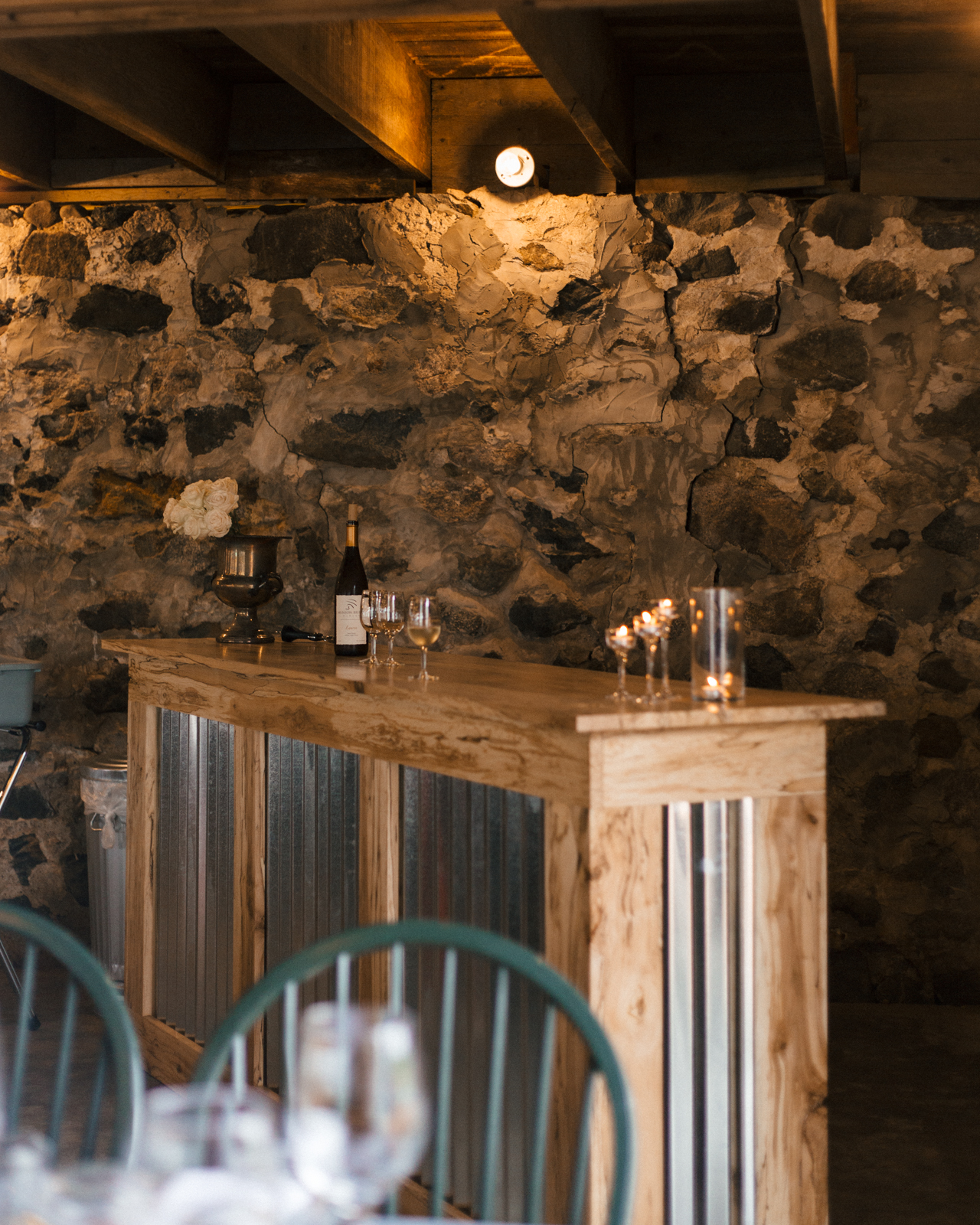 For the second course, we took our seats around the table and started with a chilled summer vegetable gazpacho. This was followed by fresh greens with sweet cherry tomato vinaigrette and olive oil, paired with a semi-sweet rosé. To cleanse the palette before the third course, we had basil and black pepper sorbet.
The main course was an Angus beef tenderloin served on top of mushroom, sausage, and herb "barleyotto". Sautéed summer vegetables and a red wine mustard gastrique completed the plate. This course was paired with a dry red.
Last but not least was dessert! Lavender cake with handmade berry ice cream was paired with a dry white to end the meal.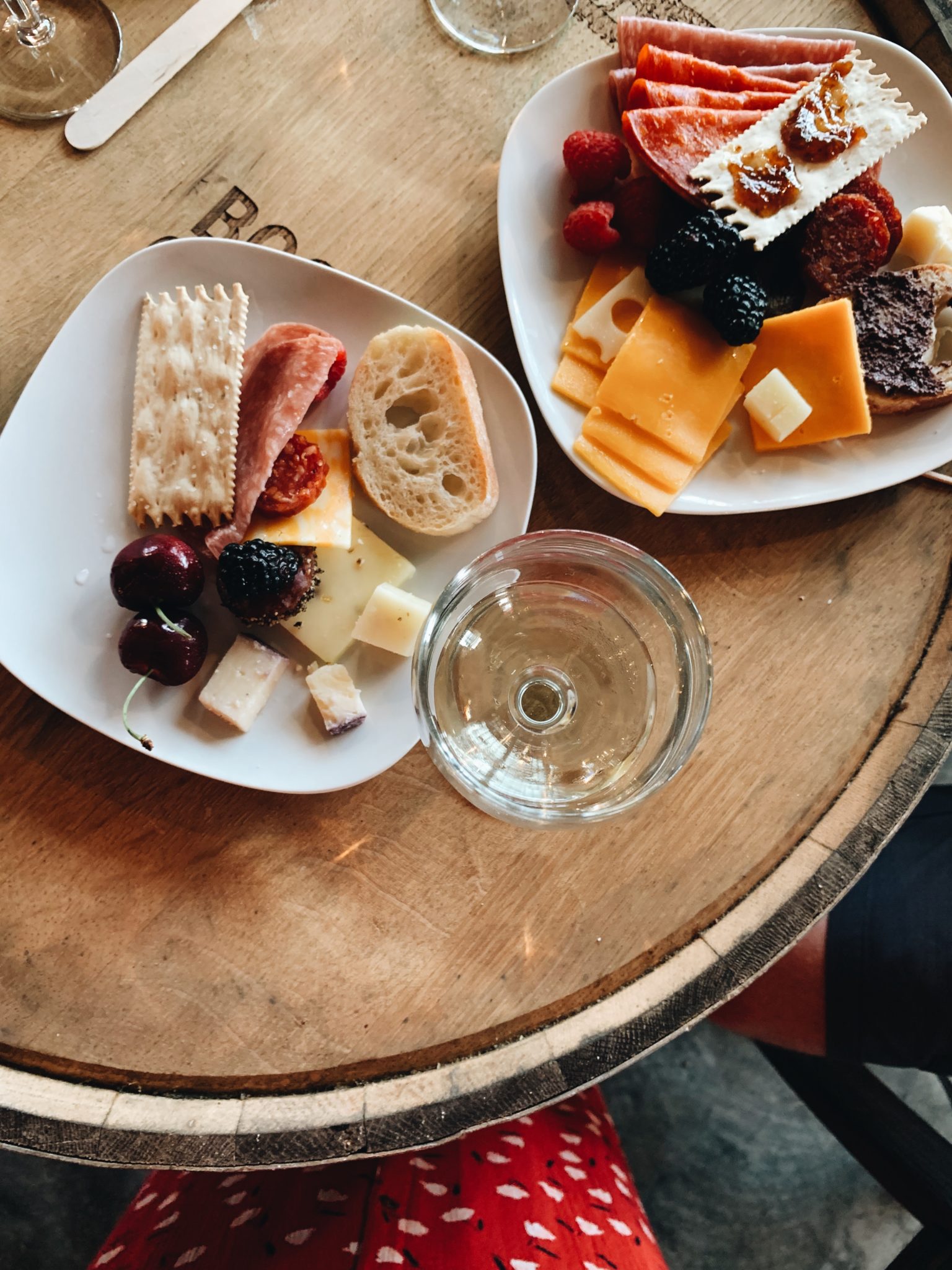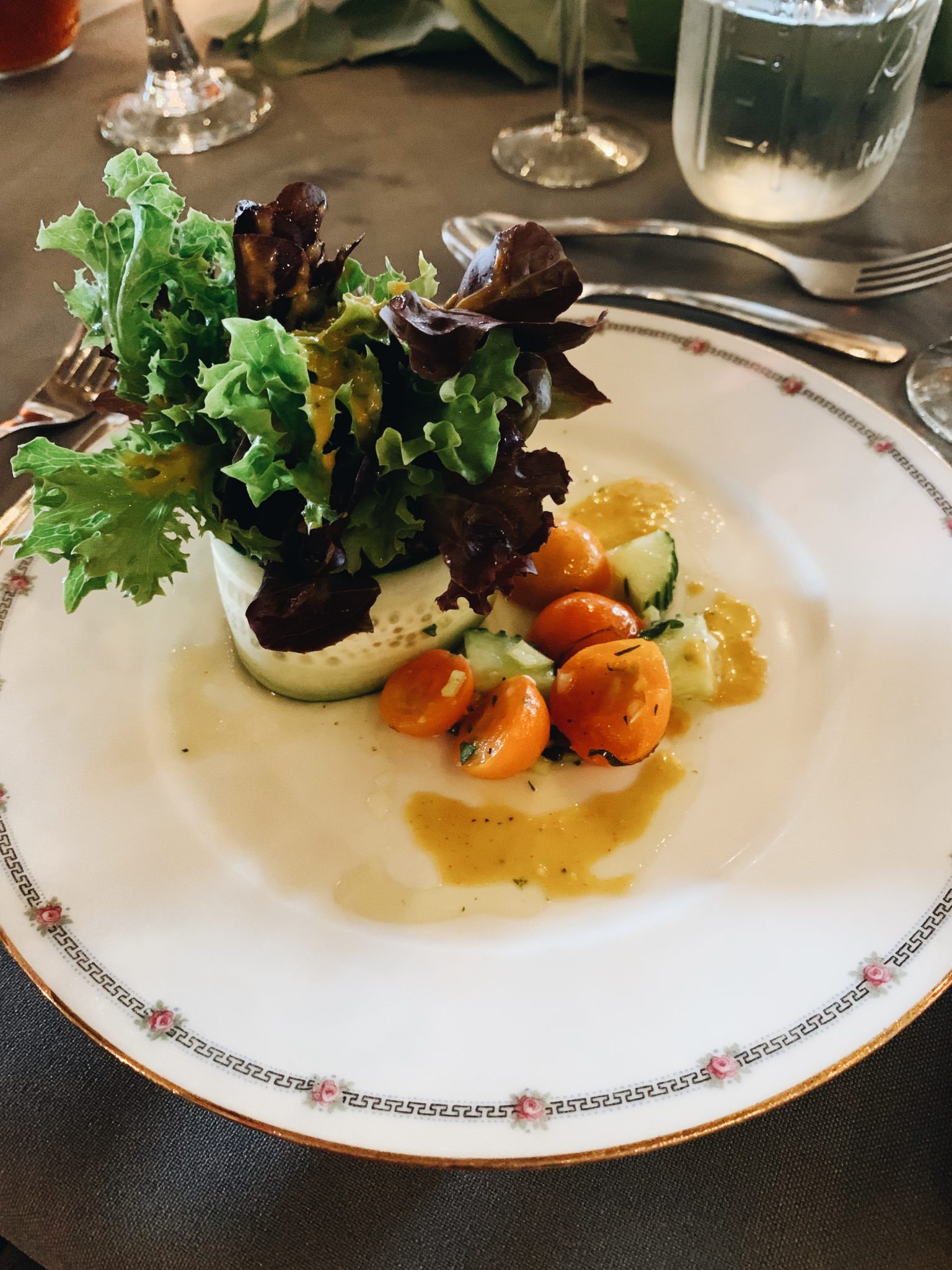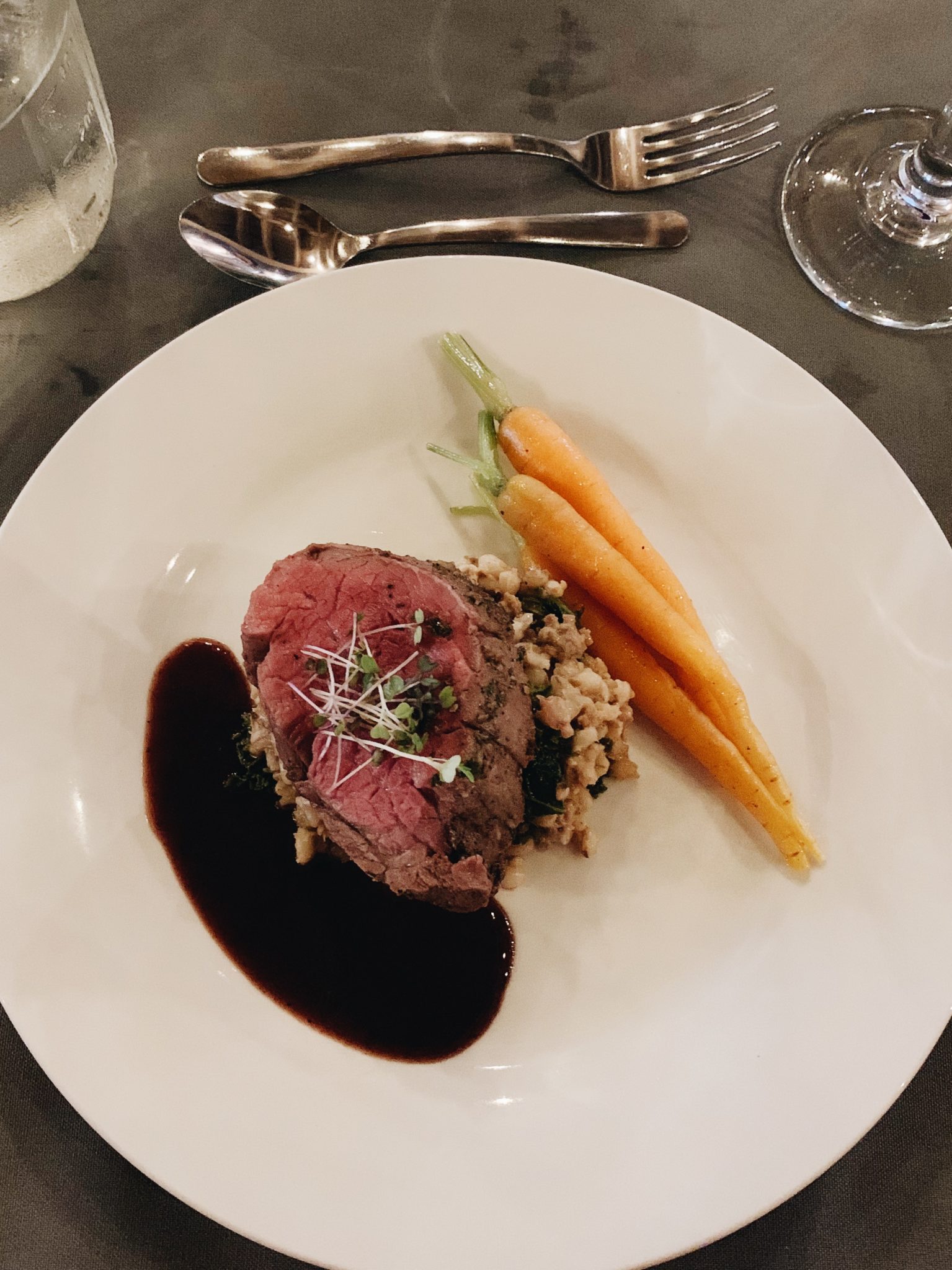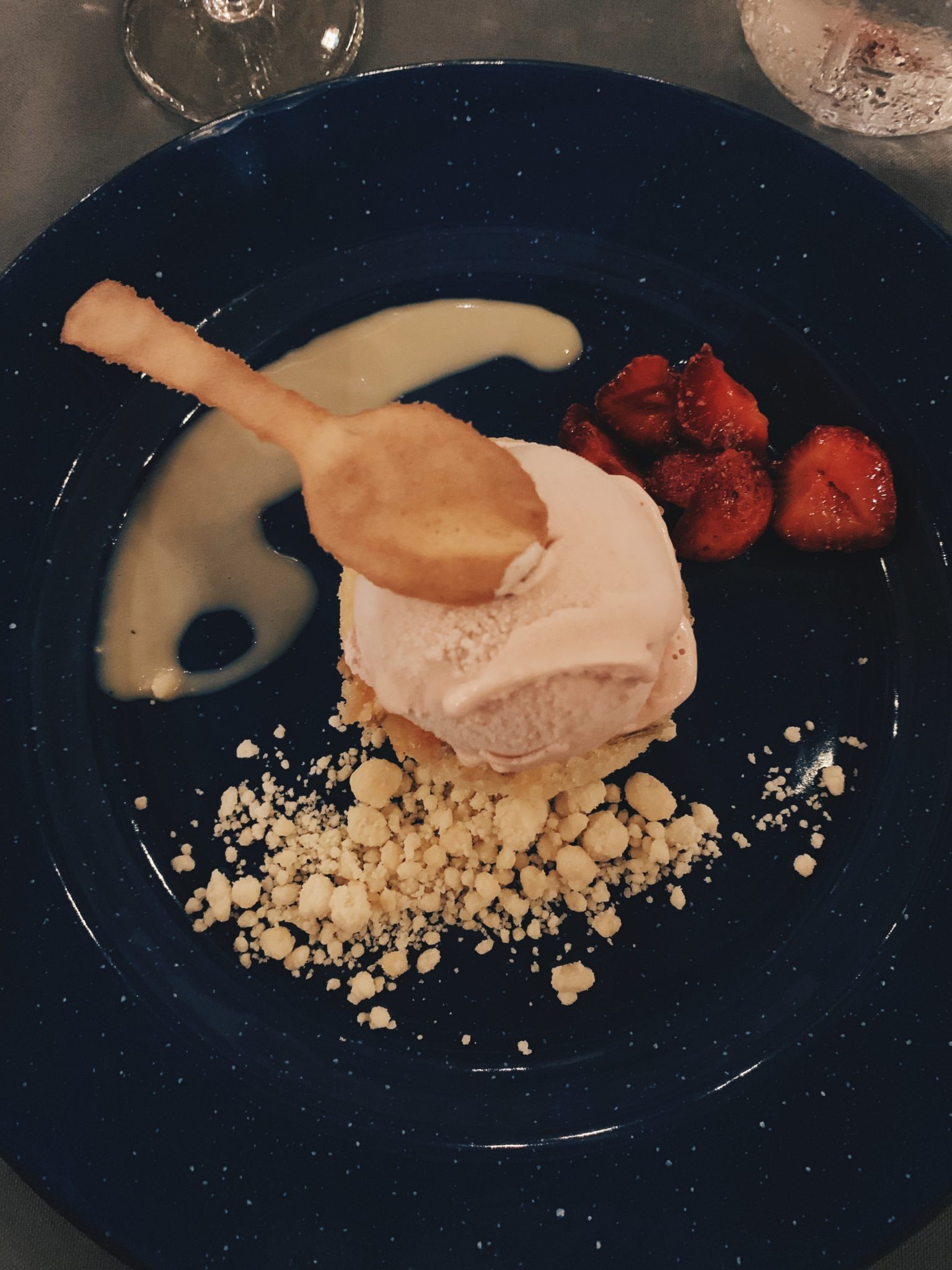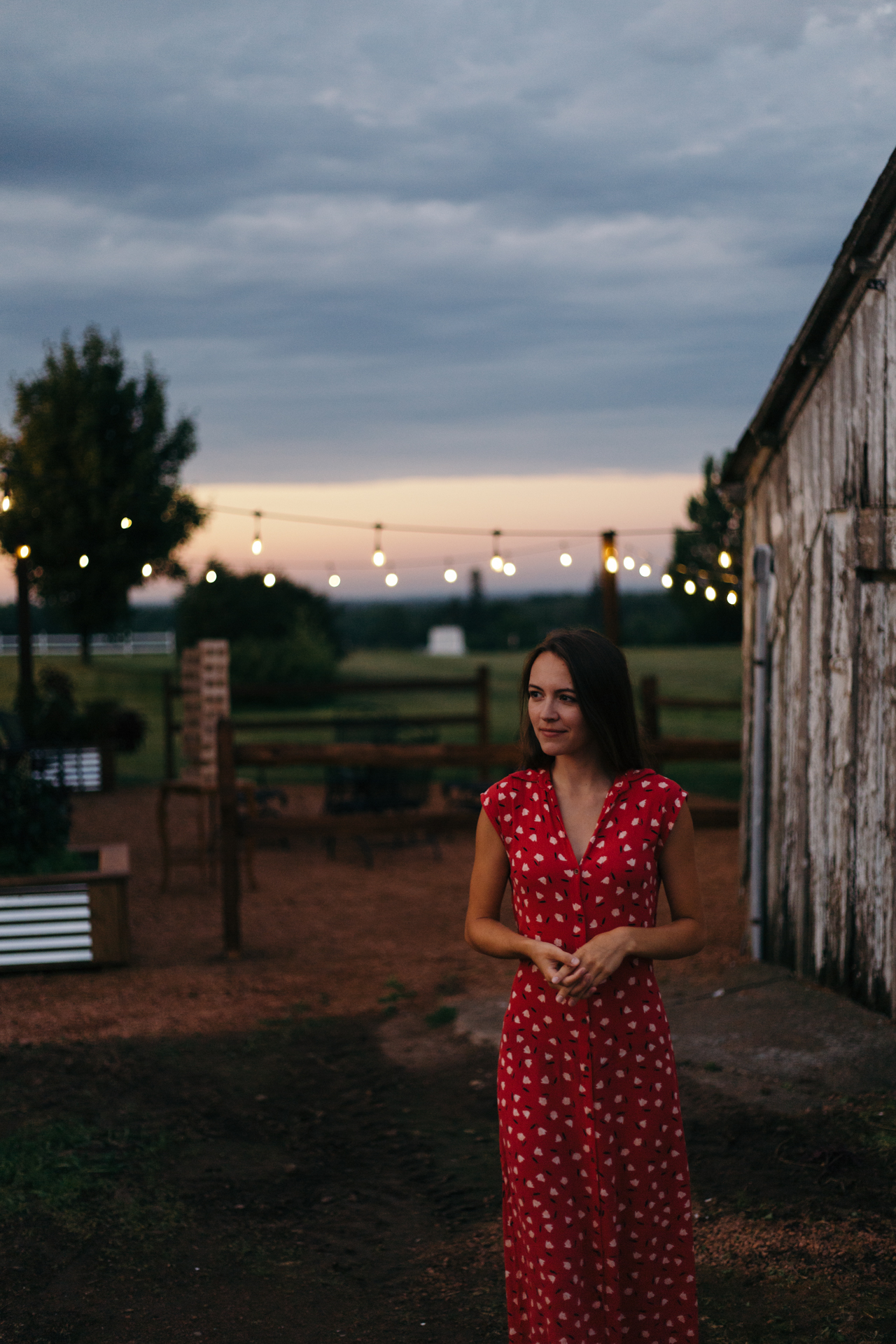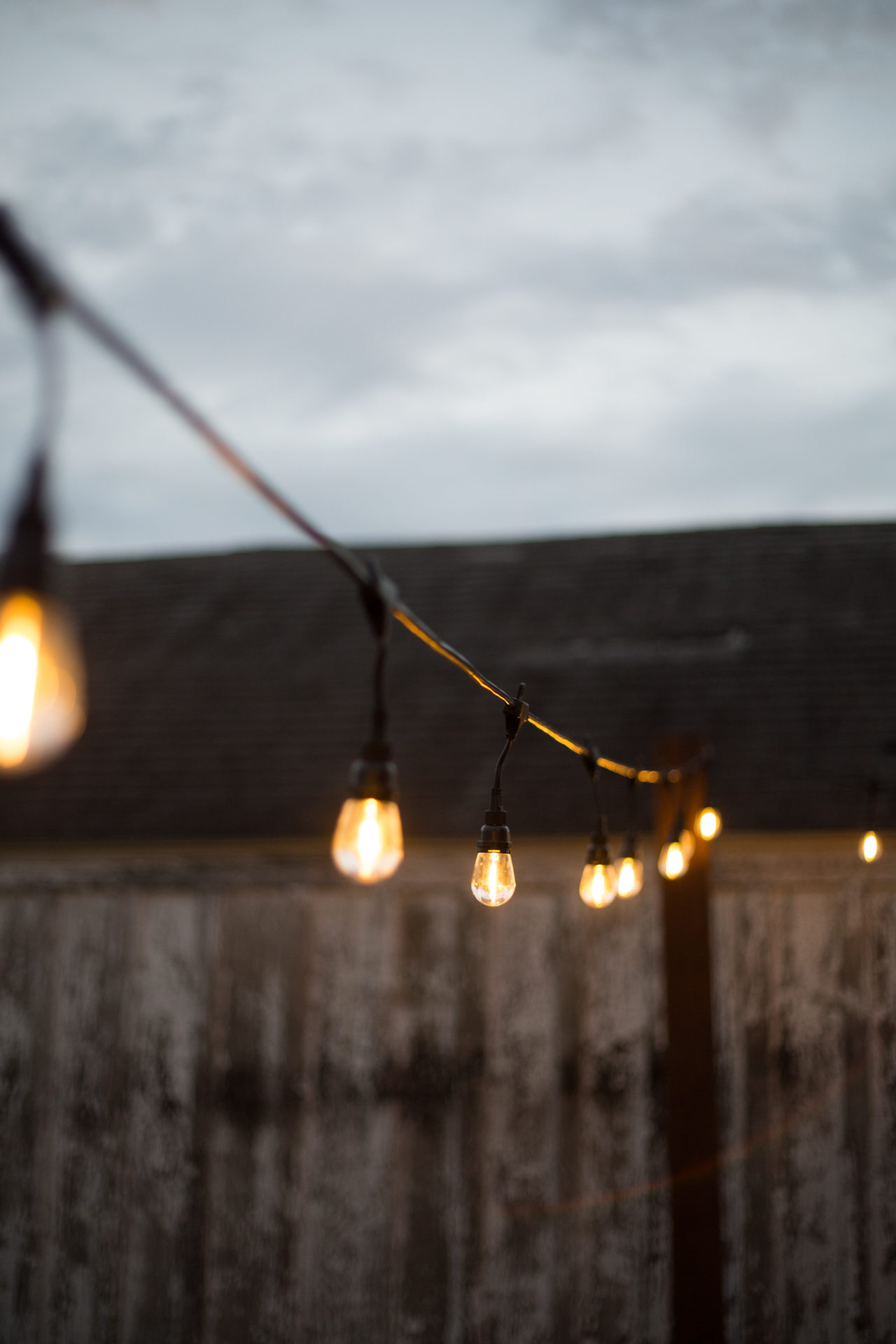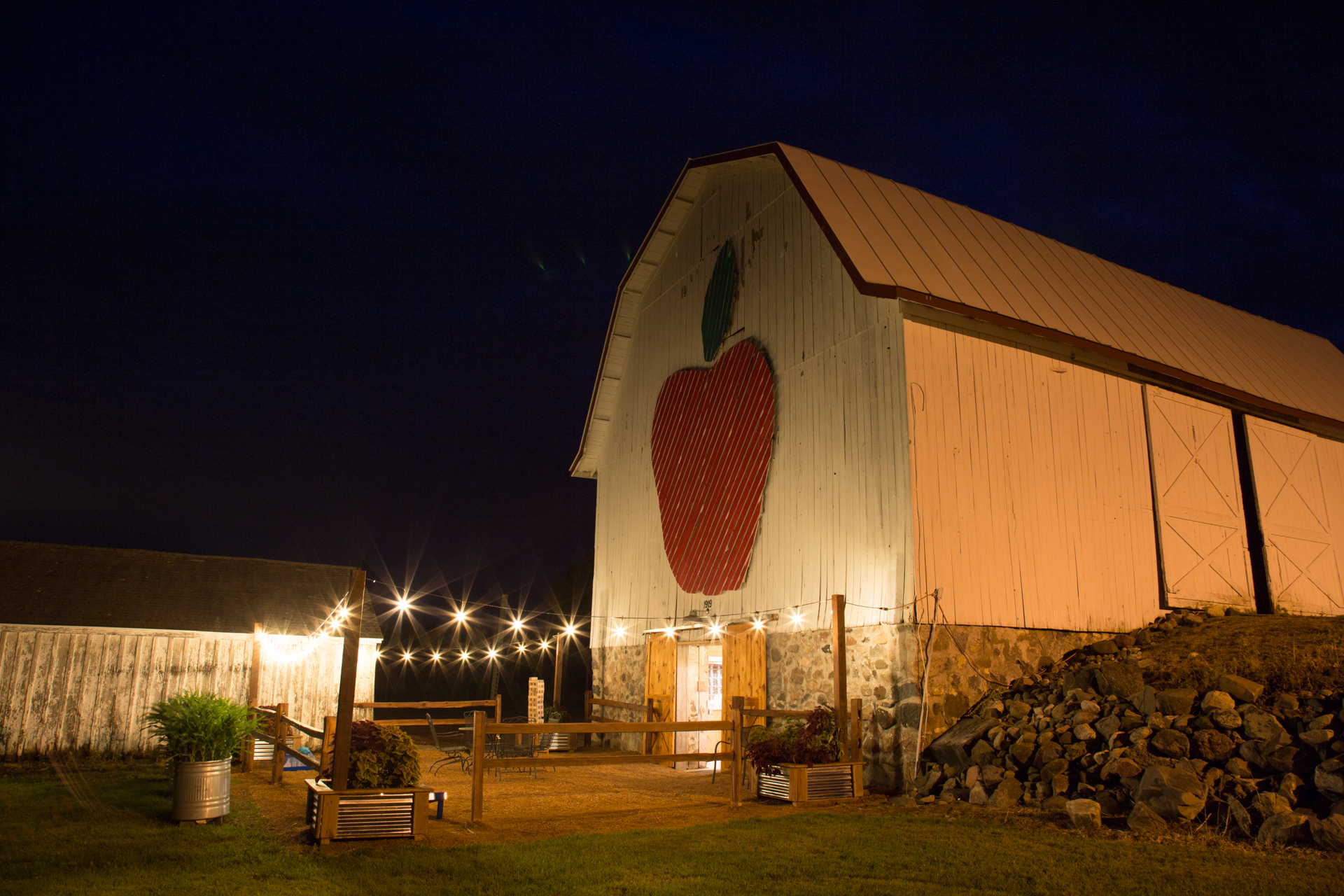 This was, without a doubt, one of the most exquisite dinners I've ever been to! Chef Travis Teska did a remarkable job at creating this menu. Each dish was so unique and tasted ridiculously good. He even sourced a lot of the ingredients from local farms and wineries in Wisconsin! 
A huge thank you to Mark and Olivia for putting on such a memorable event! The evening felt so relaxed and intimate; I could tell how hard they were working to make it special and how much thought they put into every detail.
If you'd like to attend the next Thursday Night Sunset Dinner on August 22, 2019, head over to their Facebook event!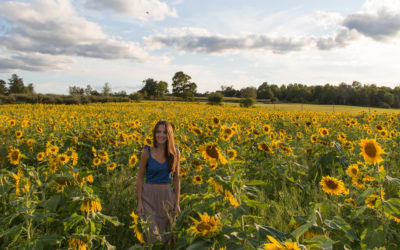 Usually, around this time of year, the sunflowers are long gone here in Wisconsin. But there's one place where they're still going strong: Helene's Hilltop Orchard! This bustling family farm is...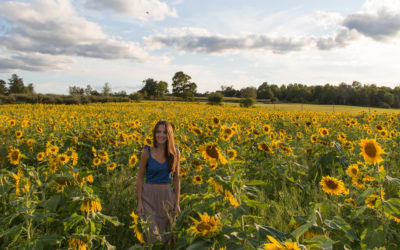 Usually, around this time of year, the sunflowers are long gone here in Wisconsin. But there's one place where they're still going strong: Helene's Hilltop Orchard! This bustling family farm is located about 25 minutes north of Wausau, right outside of Merrill, WI. I...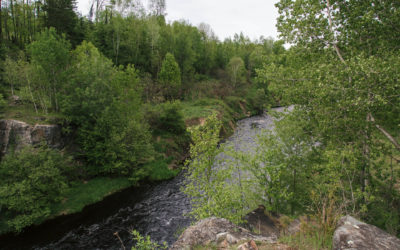 The Prairie Dells Scenic Area is an awesome hidden gem in central Wisconsin. It's almost like the lesser-known, little sister of the Eau Claire Dells! Located about 10 miles northeast of Merrill, it features a large river gorge, a wooded forest, and rocky...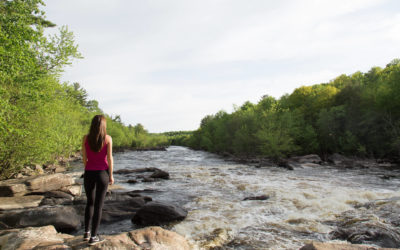 Grandfather Falls is a beautiful series of small cascades that tumble over rocks in a section of the Wisconsin River. It's located about 13 miles north of Merrill off of Highway 107 (see map below) and a great spot to go hiking in central Wisconsin!As you drive north...
FOLLOW KRISTEN ON INSTAGRAM