Welcome to SentryWorld – a premier travel destination in central Wisconsin. Located in Stevens Point, SentryWorld is home to a brand new boutique hotel, a world-class golf course and three on-site restaurants.
My husband and I spent one night here in partnership with SentryWorld and loved every second of it! We dined at Muse, rented e-bikes, and relaxed at The Inn. Keep reading to hear more about our experience!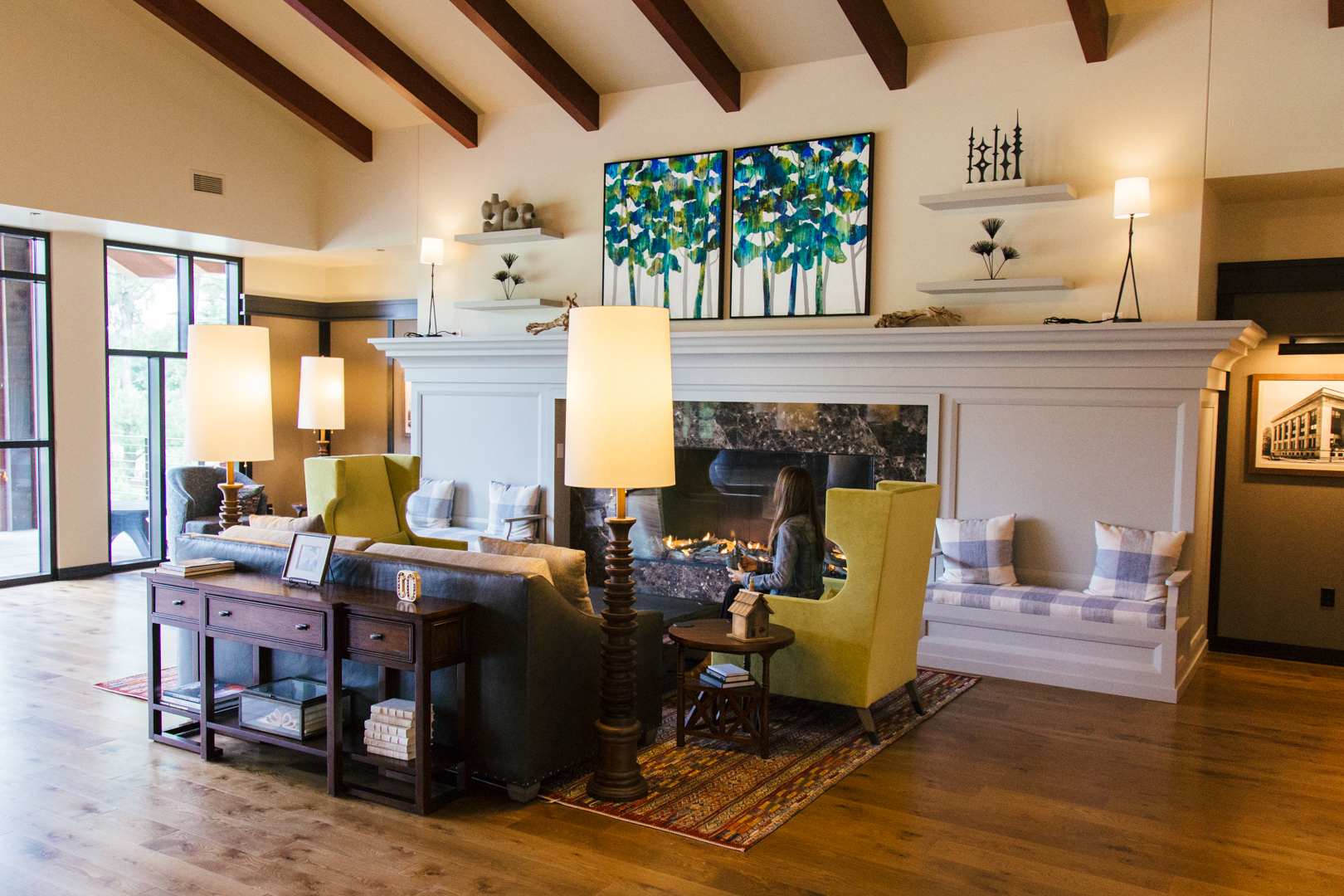 The Inn at SentryWorld opened in March of 2022 and it's marvelous to say the least. I'd describe it as 'cozy luxury'. Right off the lobby is the Living Room which has tons of comfortable seating and two fireplaces. Beyond that is the Back Porch, another stunning room to relax in and enjoy the views. There's an outdoor fire pit on the patio as well!
We stayed in their 'Golf View Executive Level Junior Suite'. There was a nice sitting area in our room plus a large desk and a balcony with Adirondack chairs that overlooked the course. The bathroom was spacious with a huge walk-in shower. I loved all of the little touches such as the motion-activated floor lights and the Wisconsin-themed decor. 
We were on the third floor so we had access to the Executive Lounge – a beautiful space with a fireplace, complimentary snacks & beverages and a large balcony with golf course views.
After getting settled in, we rented e-bikes from The Outfitter which is right in the lobby and biked part of the Green Circle Trail. We even saw a few deer up close! They also have cross-country skis, snowshoes, and fishing pole rentals.
Other activites to enjoy: purchase some s'mores from The Library Cafe and head out to the firepit, play a game in the Fieldhouse, entertain the kiddos in the Kids Club, or listen to live music during one of their Acoustic Afternoons on the Back Porch.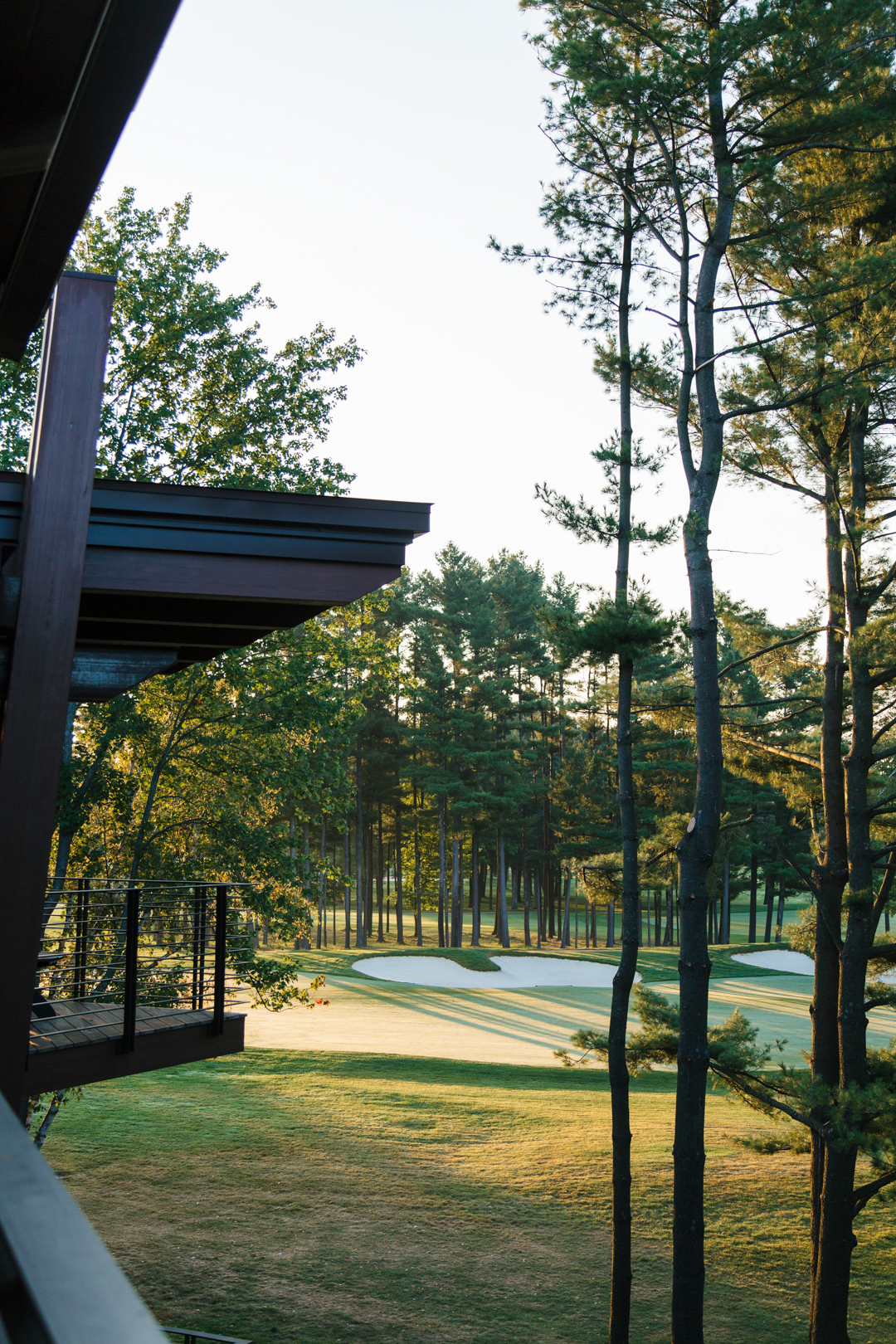 The view from our balcony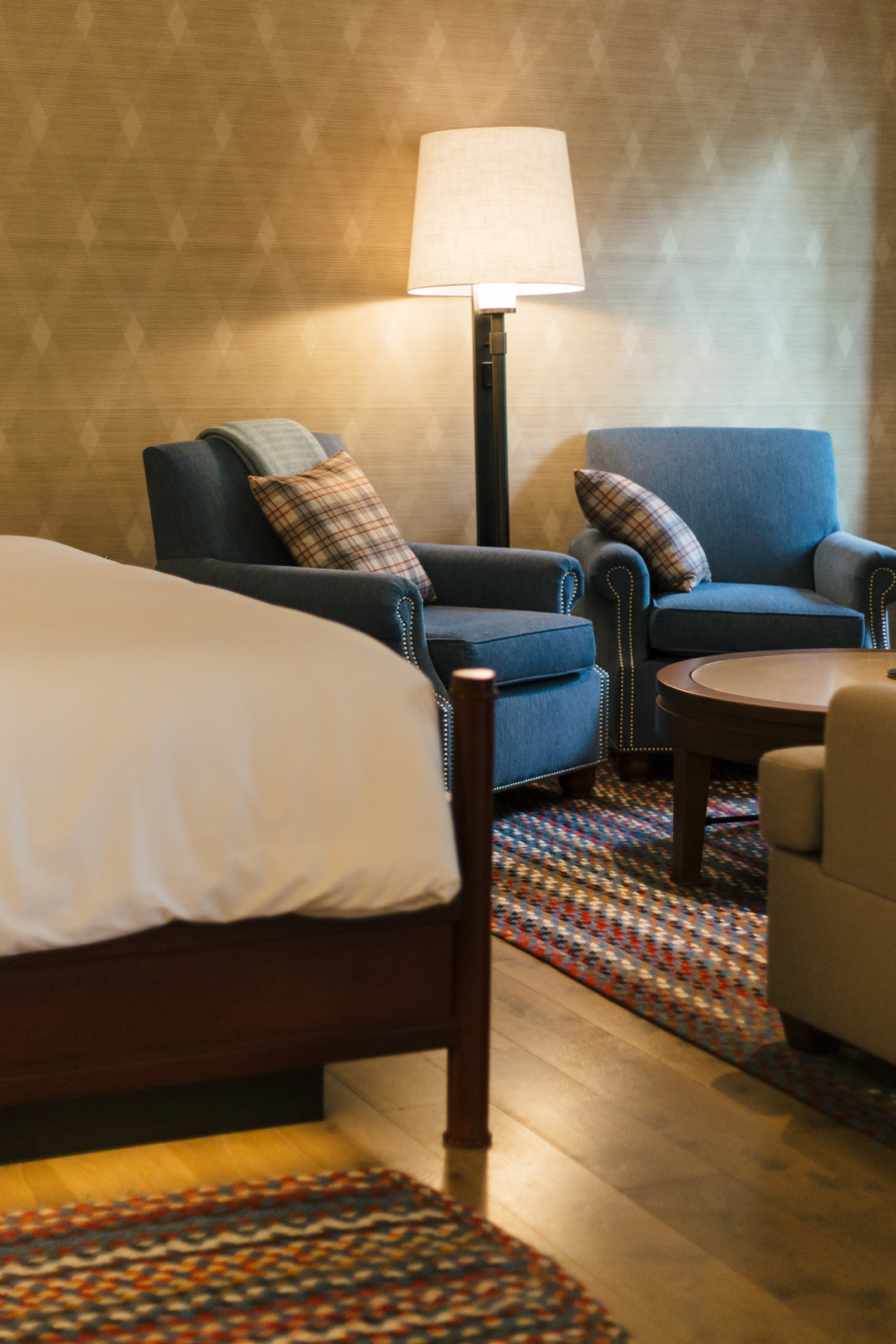 Our room – Golf View Executive Level Junior Suite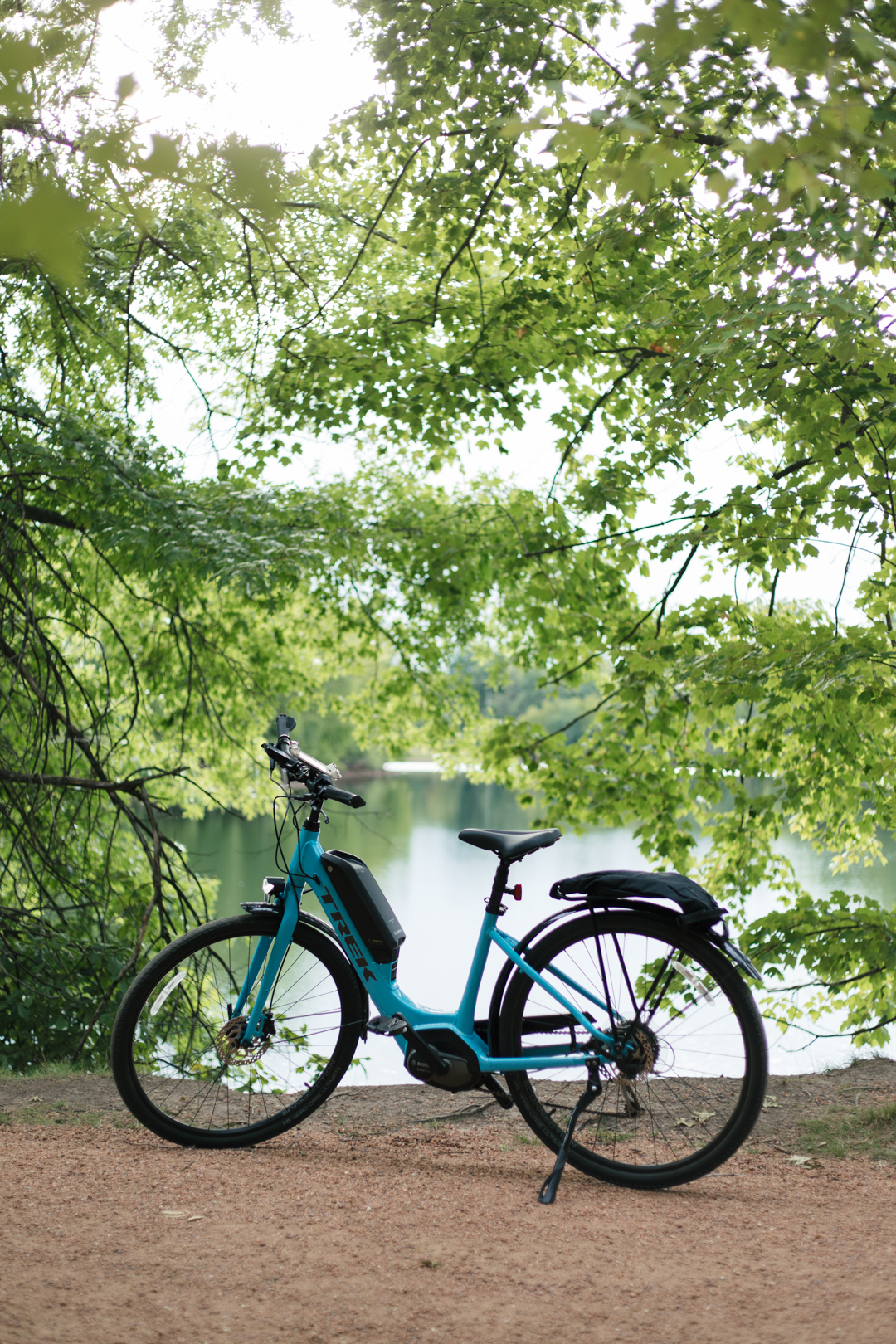 SentryWorld's e-bike rental on the Green Circle Trail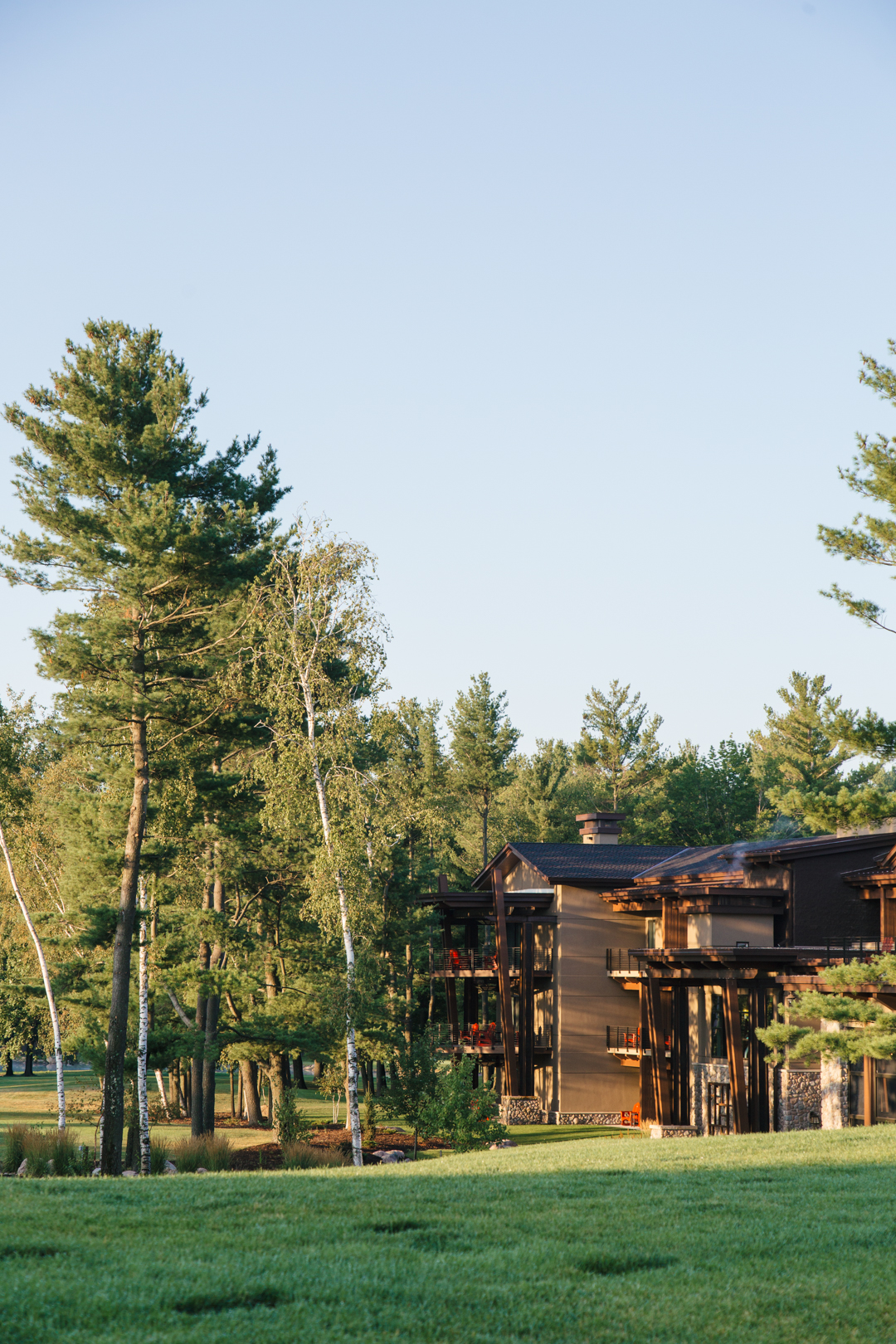 Muse at Sentry | The Library Cafe | PJ's
Right across the street from The Inn is the Sentry Insurance building. Within that building is where you'll find Muse at Sentry, an elegant and upscale restaurant. I loved the vibe of this place with its modern design & luxurious furnishings. We got seated at the "Picasso booth", a quiet alcove with a red velvet couch and an original Pablo Picasso print hanging above us, signed by the artist himself!
The service & food was nothing short of wonderful. Our meal began with an amuse-bouche – a single, bite-sized appetizer paired with a wine sample. From there, we ordered the Lux Eggs, the Grilled Summer Squash Mezzelune, the Drath Family Farm Wagyu Burger and the Sweet Potato Fritters. Everything was wonderfully flavored and presented in a unique way.
There are two other restaurants at SentryWorld as well. The Library Cafe is located within the hotel right off the lobby. This is a great spot to grab breakfast & coffee in the morning. They also offer lunch and there's a bar as well that serves specialty cocktails along with other drinks.
Last but not least, if you're looking for a more casual dinner than Muse or another lunch spot besides The Library Cafe, PJ's would be the place to go! This restaurant is located in the building next to The Inn. They also have a big beautiful outdoor patio!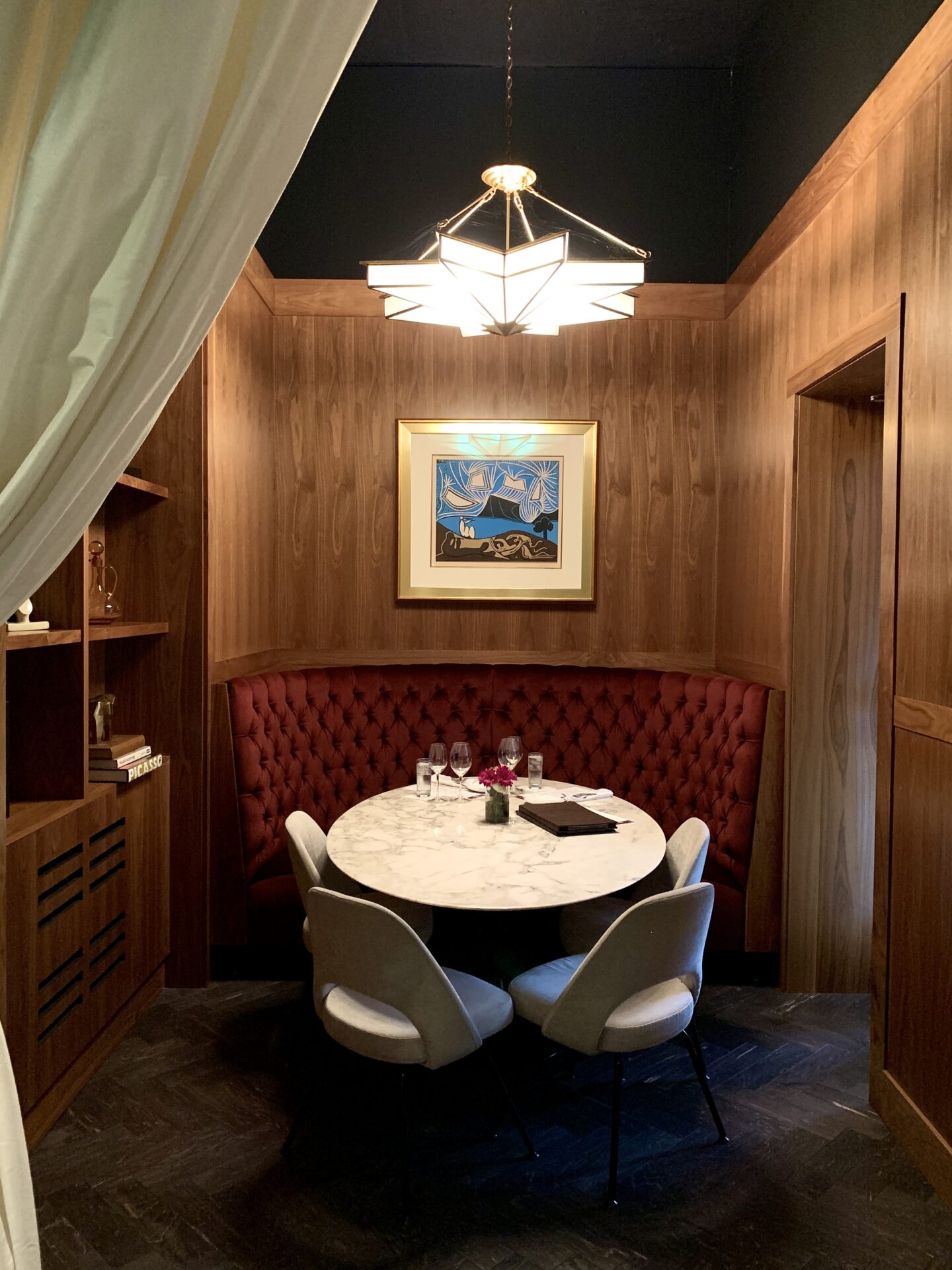 The Picasso Booth at Muse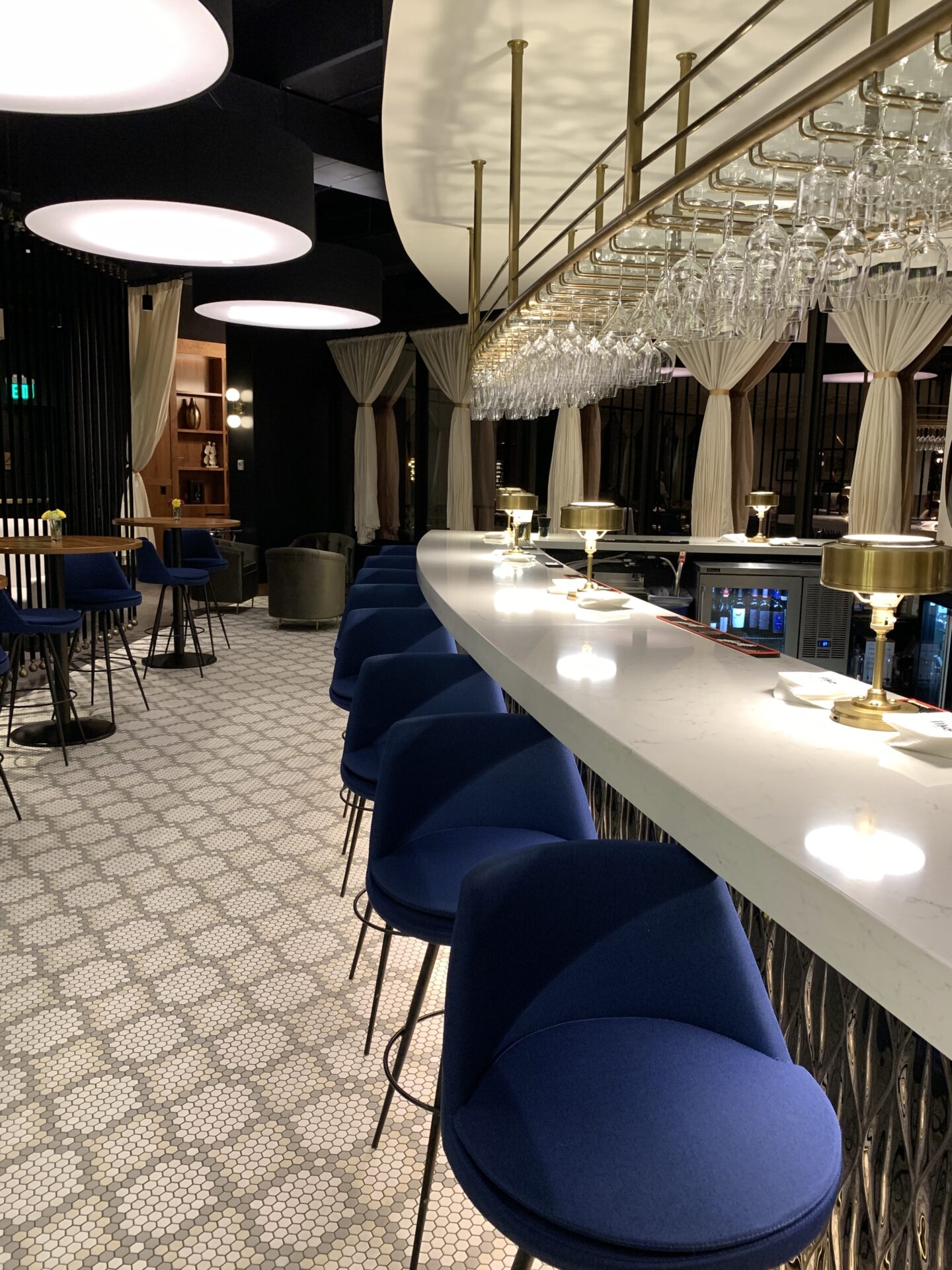 Among the golfing community, SentryWorld needs no introduction. This award-winning, world-class golf course even hosted the 2023 U.S. Senior Men's Open this summer. But if you're not familiar with golf, allow me to describe one of the most epic courses out there!
We were greeted at Hole 1 by a staff member who gave us a quick rundown of the course. He was so sweet and we instantly felt welcome. He also informed us of their two on-course refreshment stations, the first is accessible when you tee off at Hole 1 and also when you make the turn at Hole 9 and the second one you can access at Hole 3. Everything is included in your green fees and you can freely enjoy unlimited food & beverages during your round. If you're teeing off in the morning like we did, make sure to grab one of their tasty breakfast sandwiches!
I have to mention their awesome golf carts too! They're GPS-equipped so you can see where you're at on the course and they offer precise yardage to the pins or any hazards. They also have the comfiest seats ever!
Finally, I'd be remiss if I didn't mention SentryWorld's iconic 16th hole. Aptly named the Flower Hole, this was one spot I couldn't wait to see in person. Over 33,000 flowers are planted on this par 3! I'll let the photo below do the rest of the talking.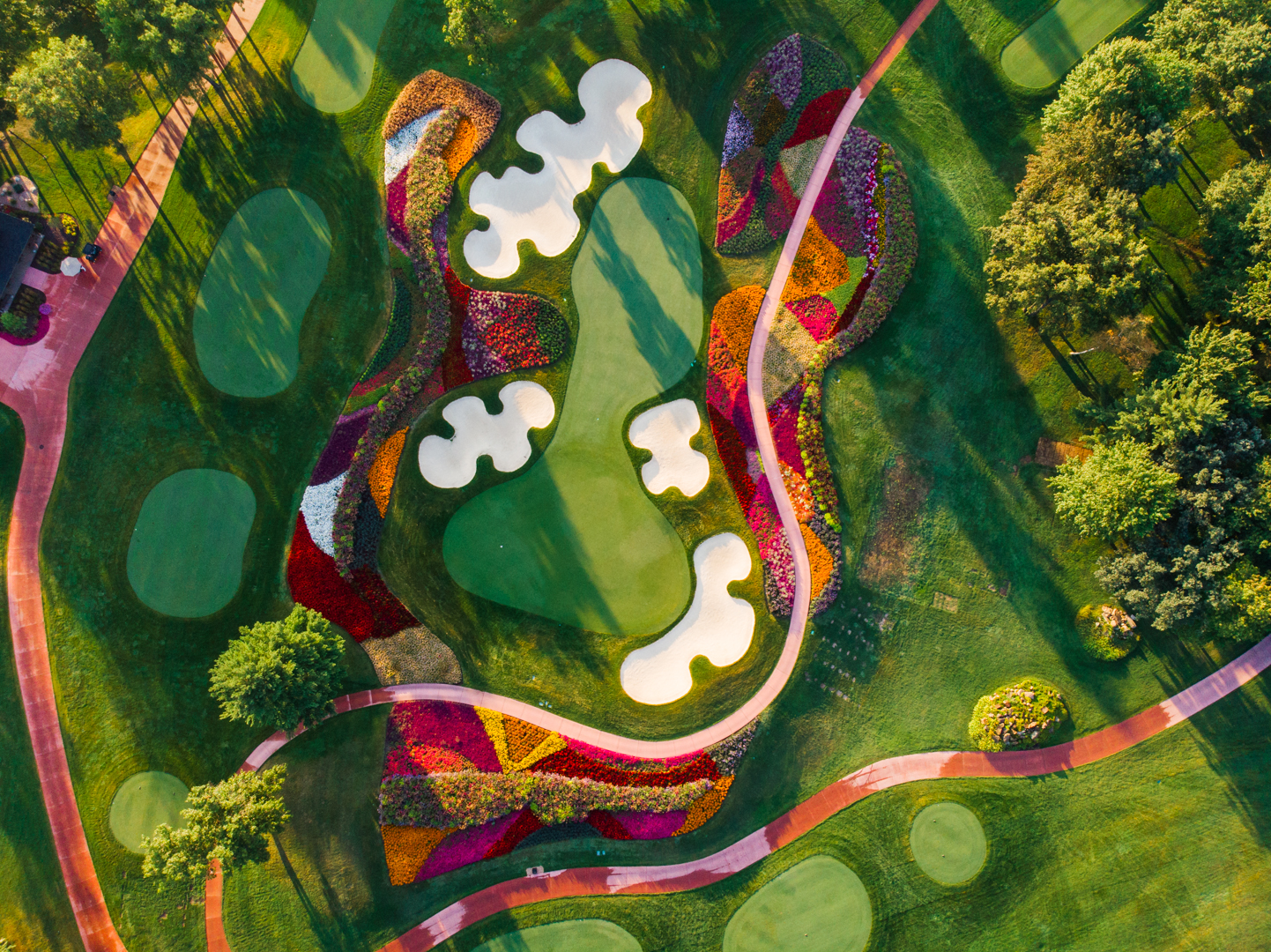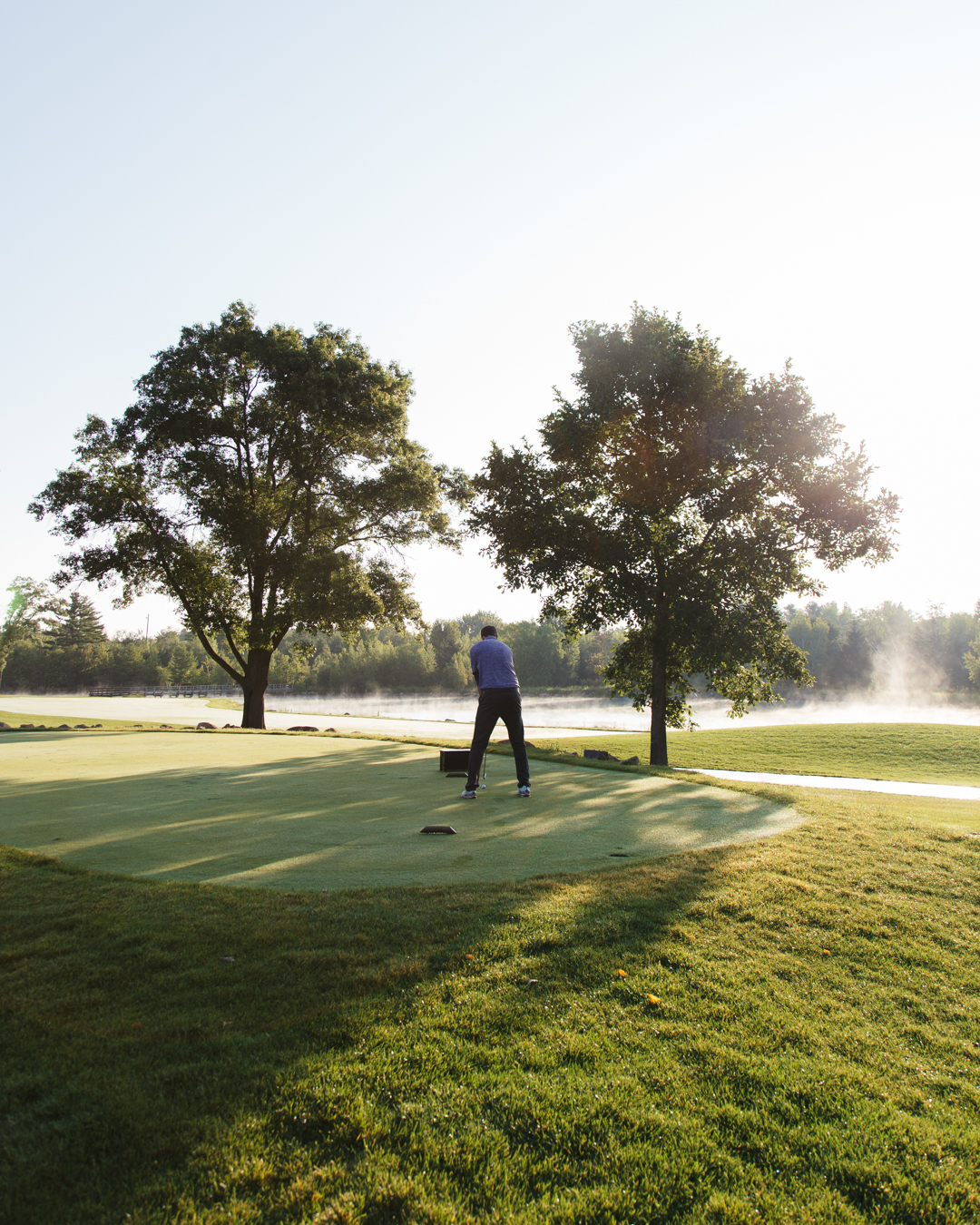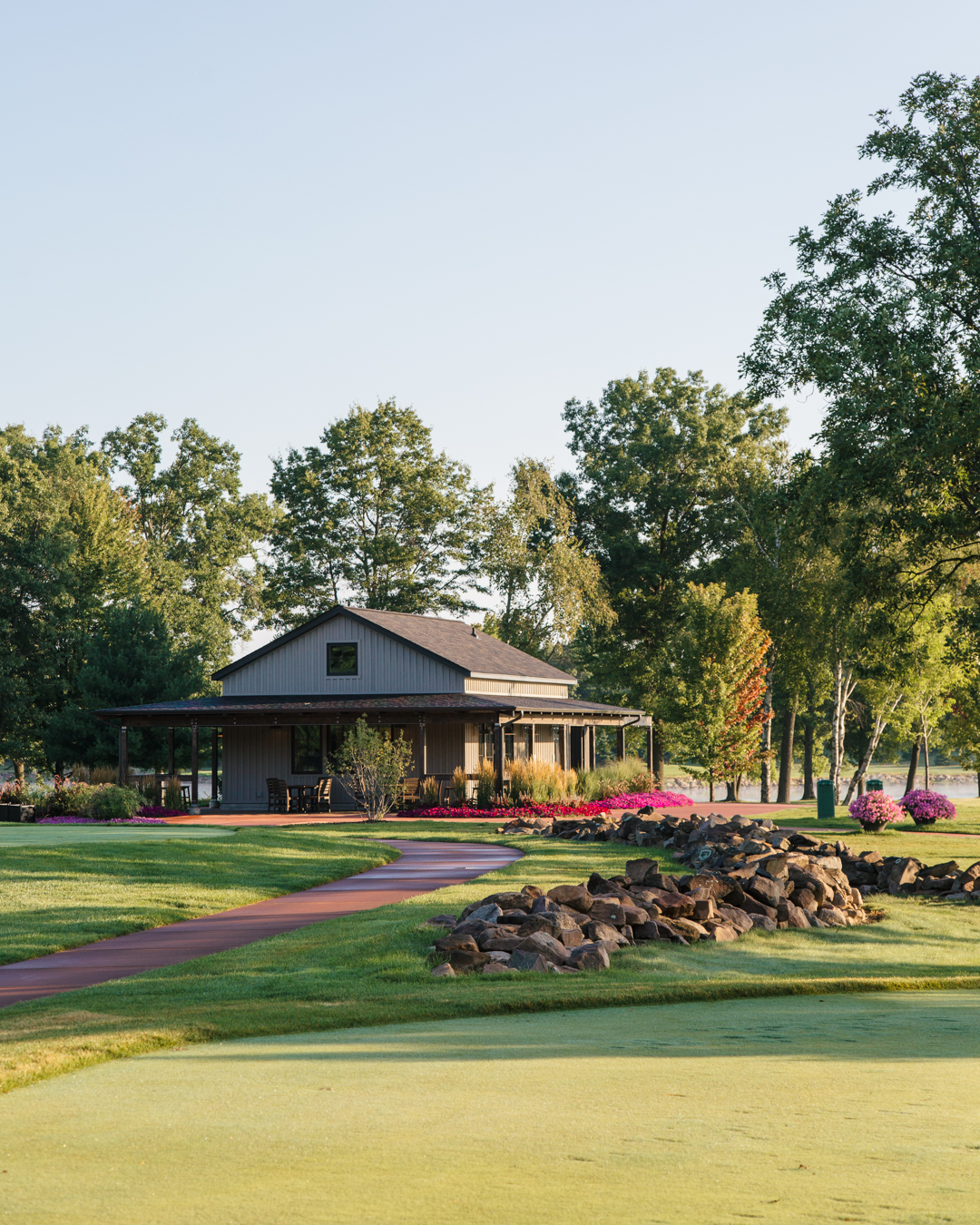 One of SentryWorld's refreshment stations