This Public Land in Northern Wisconsin is Filled with Hemlocks
I'm always on the hunt for public land that I can explore. Especially land that's still somewhat undiscovered. That's why I was so stoked to come across the Germain Hemlocks State Natural Area. Eighty-eight acres of towering hemlocks and rolling hills make it an awesome place to snowshoe and enjoy the outdoors!
If you go in the winter, I would highly recommend driving a 4×4 vehicle. The road leading down to the parking lot (S Doe Ln.) is at a moderate decline and wasn't plowed when we arrived. Thank goodness we were in my boyfriends truck! If we had been in my car, we would've had to set up camp at the bottom of the parking lot! Speaking of the parking lot, it's fairly small but that might've been because of all the snowbanks. It'll be interesting to see what it's like in the summer. There's a boat launch right off of the parking lot leading into Long Lake. (Looks like we found a new spot to explore in our canoe! :))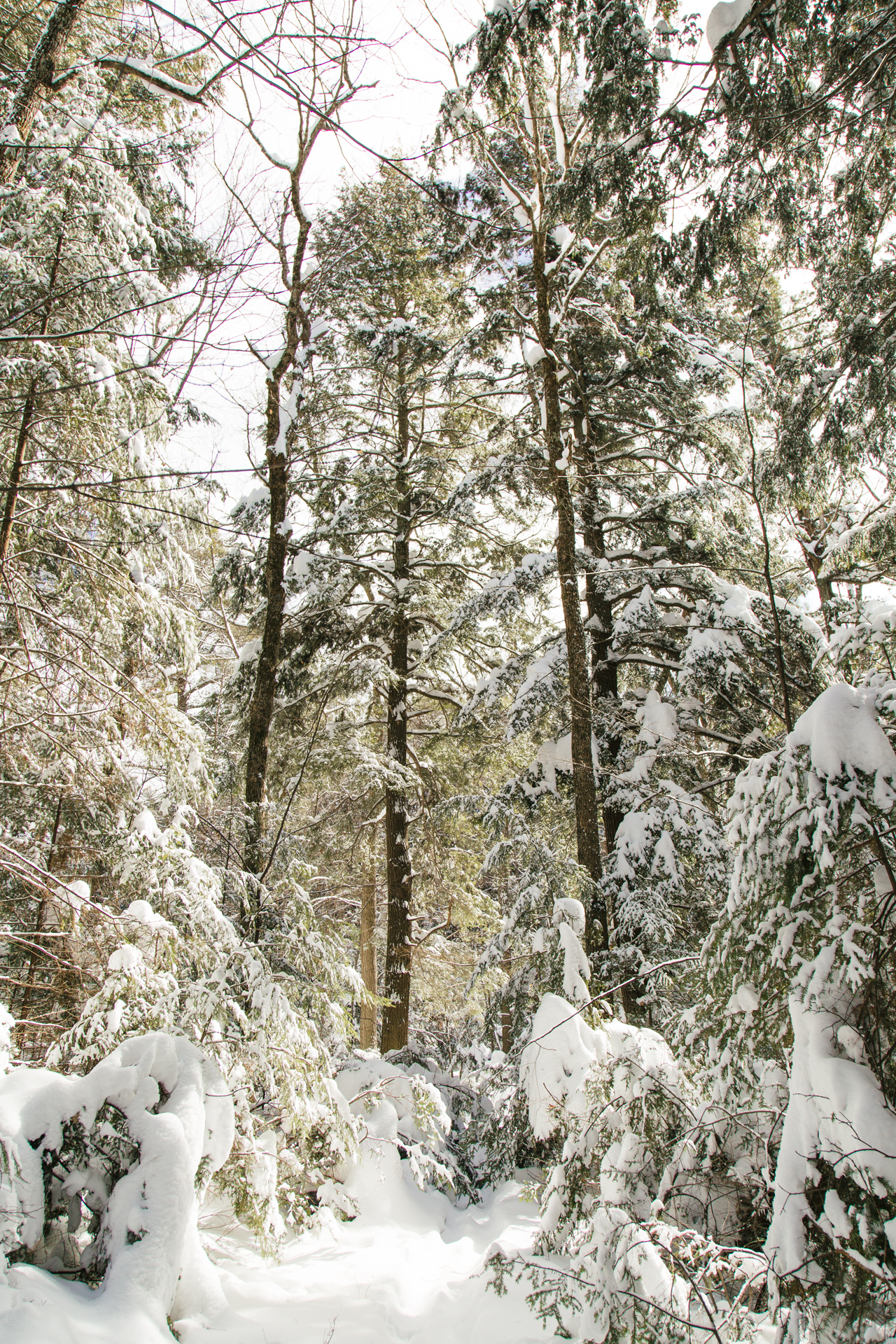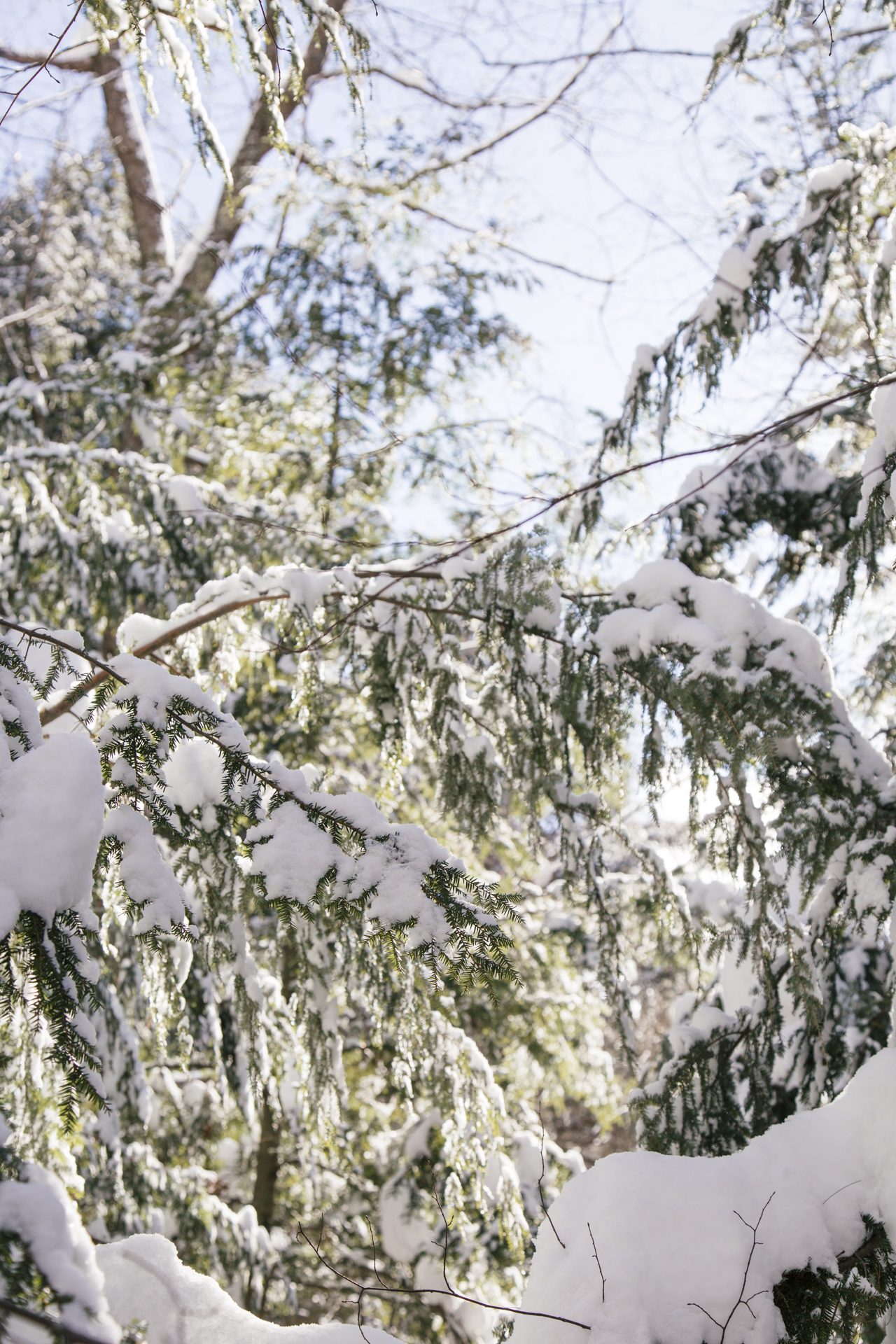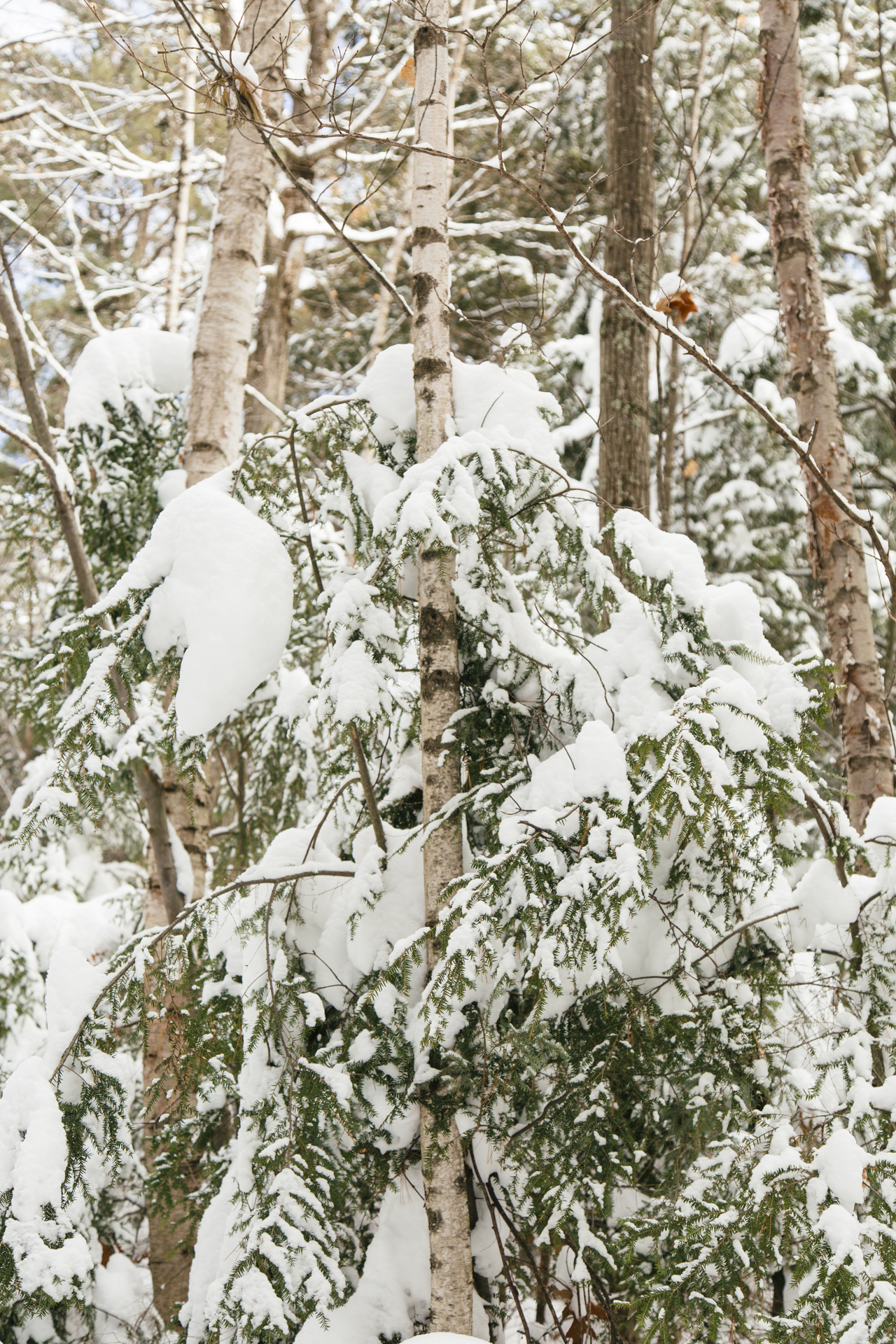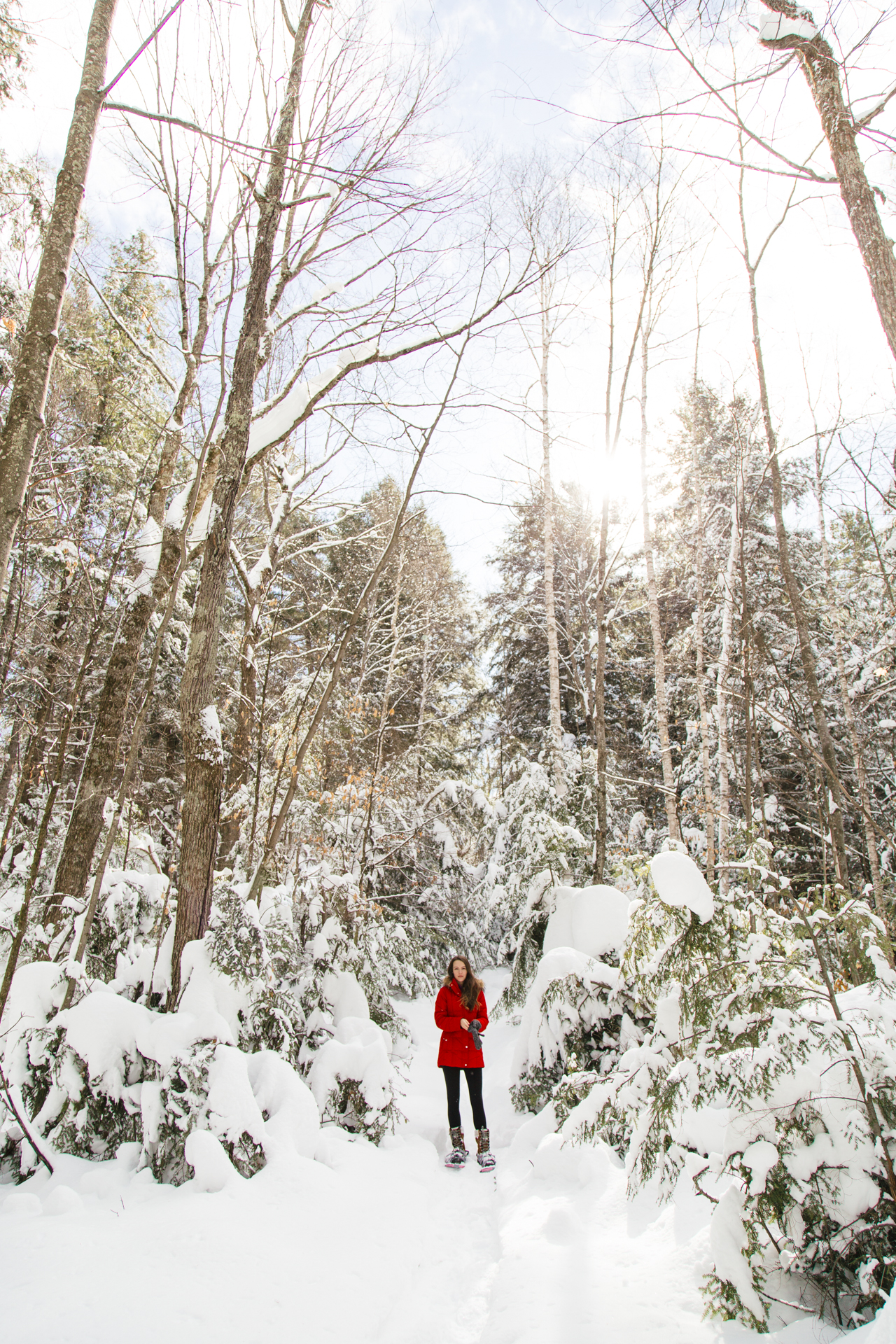 When standing in the parking lot, you'll see a big wooden sign that says, Germain Hemlocks State Natural Area. Right behind the sign (looking west), we noticed some snowshoe tracks that disappeared into the woods. We followed the tracks, ducking underneath the low branches, and sure enough, someone had already forged a trail through the snow! We followed the tracks for a while and then eventually veered off and made our own. It was such a fun, winter adventure – snowshoeing through this wooded forest, pushing aside heavy branches to get through, and climbing up the steep hills. It felt like a mini mountain excursion in some areas! Definitely not your typical, flat Wisconsin terrain.
Once we were ready to head back, we exited the woods and snowshoed back across Long Lake, passing by a couple of ice fishermen. This was a really awesome find and I'm looking forward to checking it out again in the summer!