This Wisconsin Resort and Restaurant is Straight Out Of A Storybook
In early October of last year, I was on my way to Timm's Hill for the first time when I came across a place that looked like something out of a storybook – quaint little cottages with scalloped white trim, situated in the middle of the forest. Across the quiet gravel road was a small lake, calm as can be, with Timm's Hill sitting proudly on the horizon. After snapping a few photos, I made a mental note to come back next year and find out what these cottages were all about.
So just a few days ago, I finally got the opportunity to visit!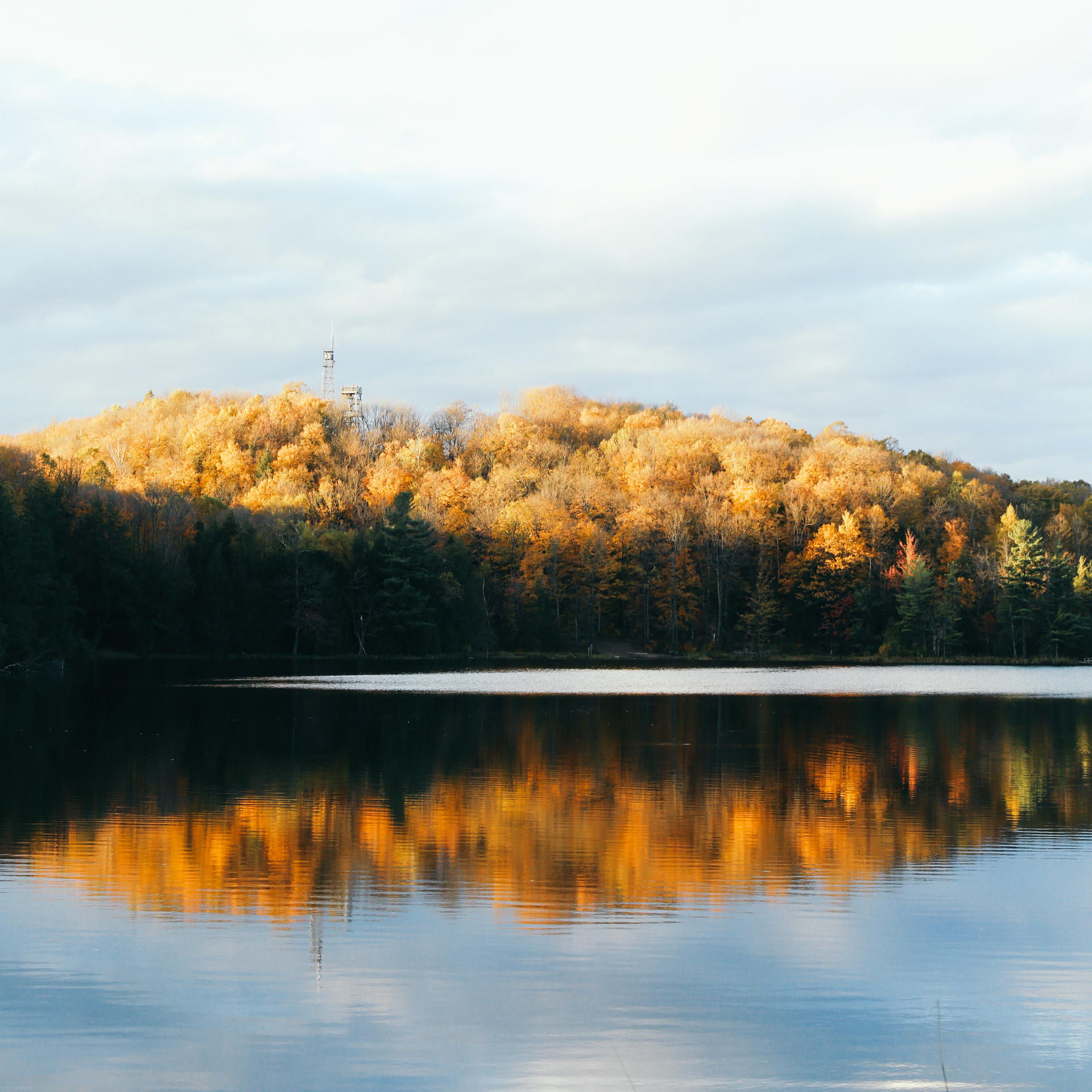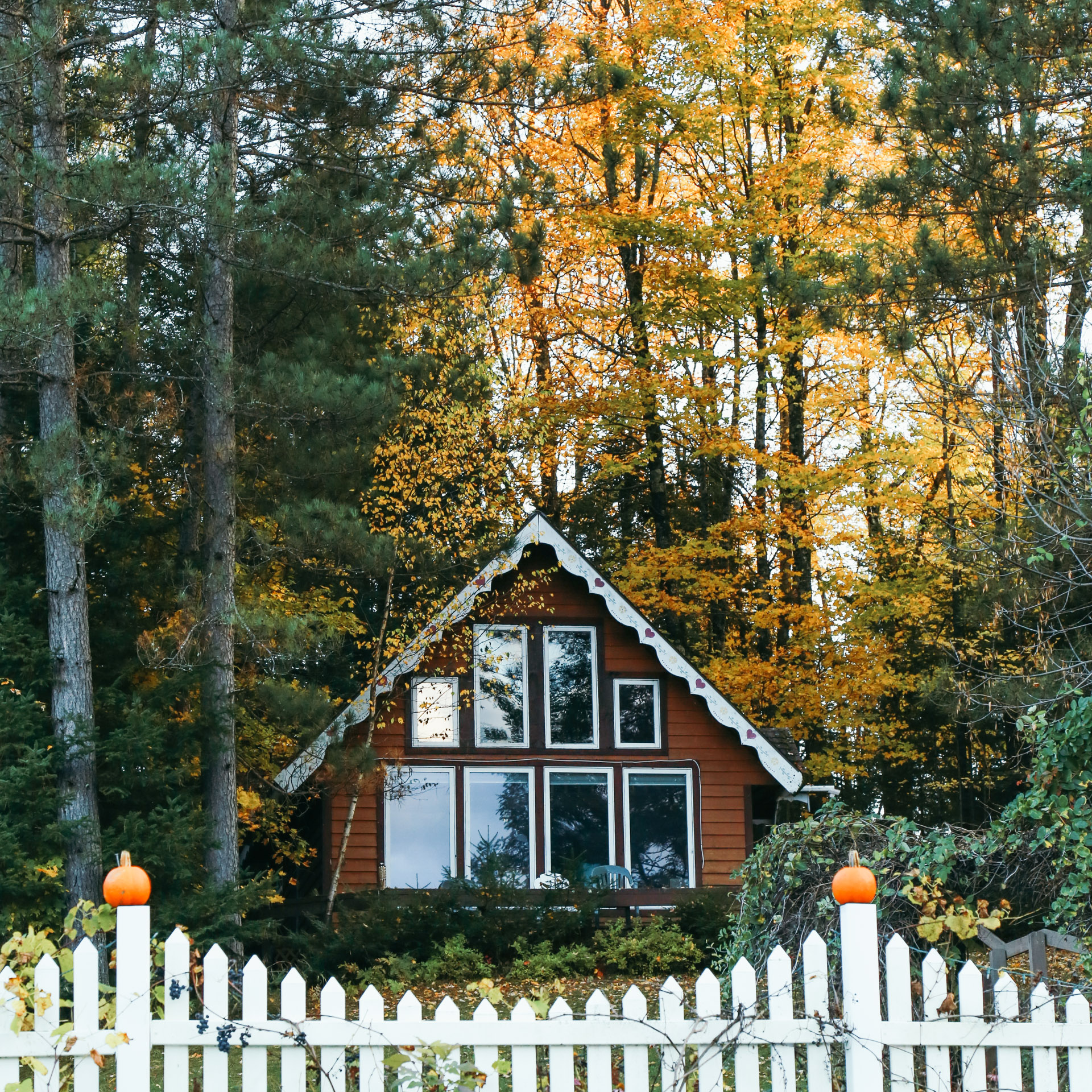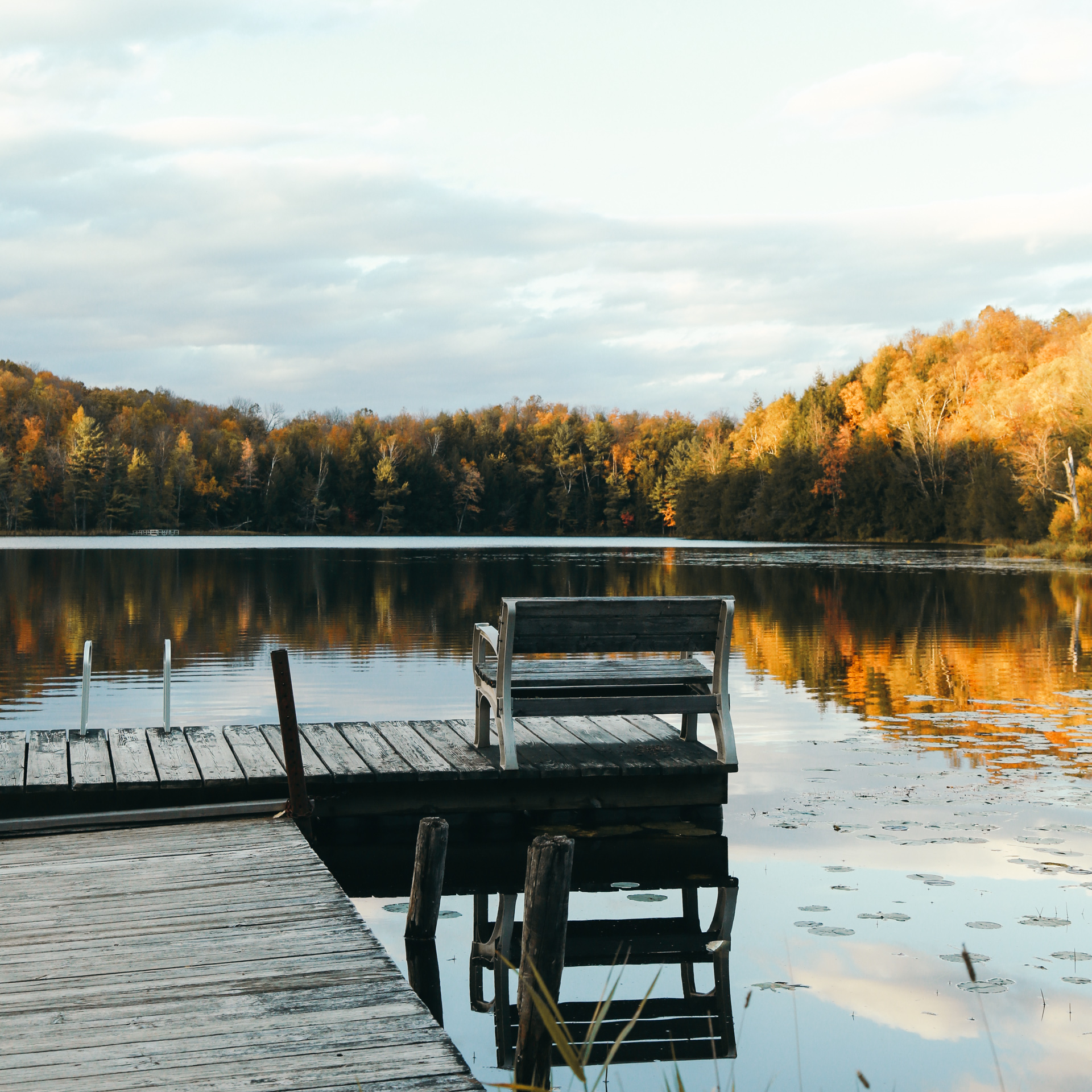 HIGH POINT VILLAGE & Hill of beans
This whimsical place is called High Point Village and features five chalet-style cottages. In addition to these cottages, there's also a restaurant and coffee shop that goes by the name Hill of Beans. When we arrived, we were greeted by owners Kathy and Lyle who welcomed us into the main lodge that houses the restaurant. As soon as we stepped inside, I was immediately struck by the coziness of it all. The honey-colored wood and giant log beams create a wonderfully warm and inviting atmosphere.
The restaurant and coffee shop (Hill of Beans) is open Tuesday through Sunday, serving breakfast and lunch. And on Friday's, they serve a fish fry! I'm thinking this might just be our next date night spot 🙂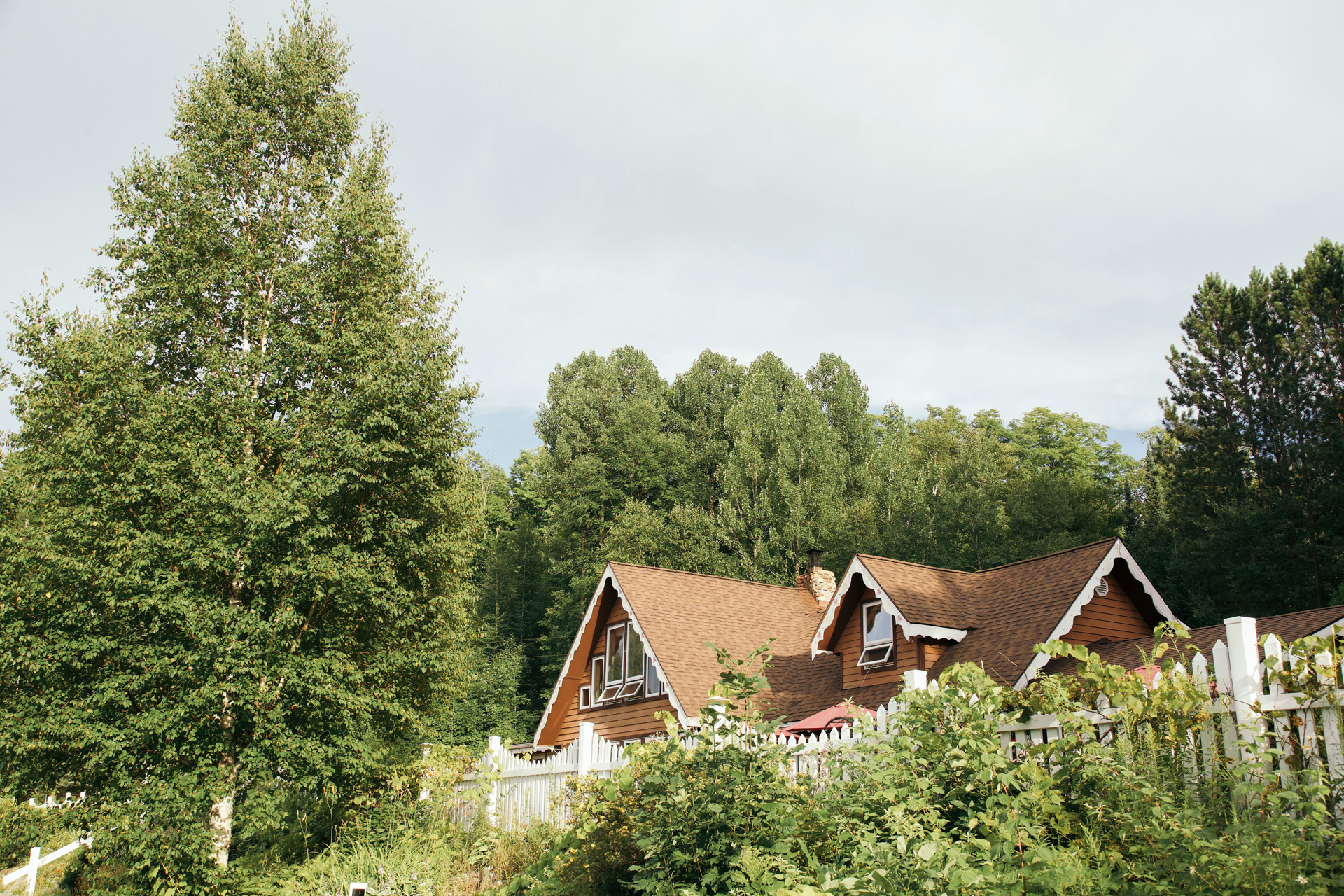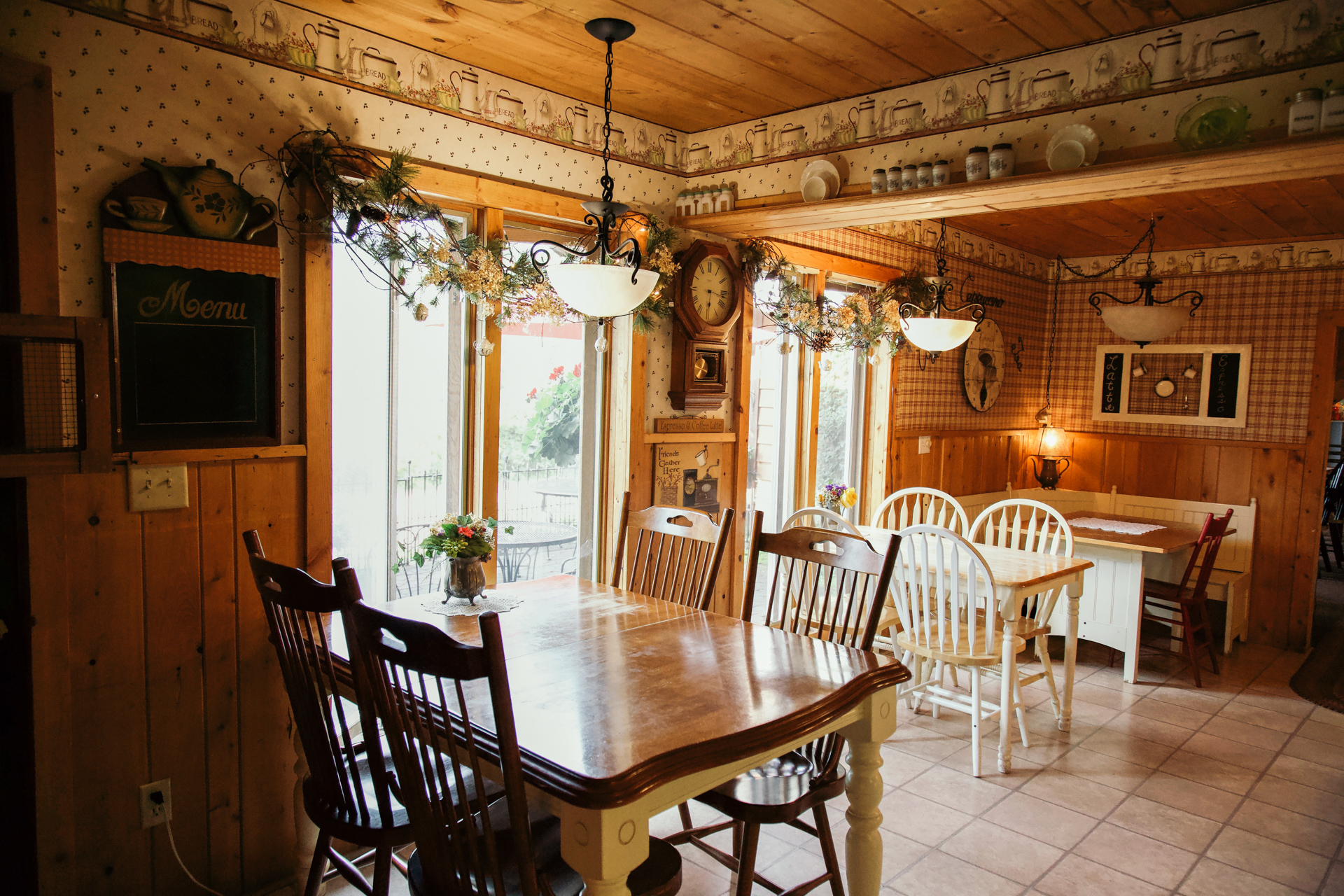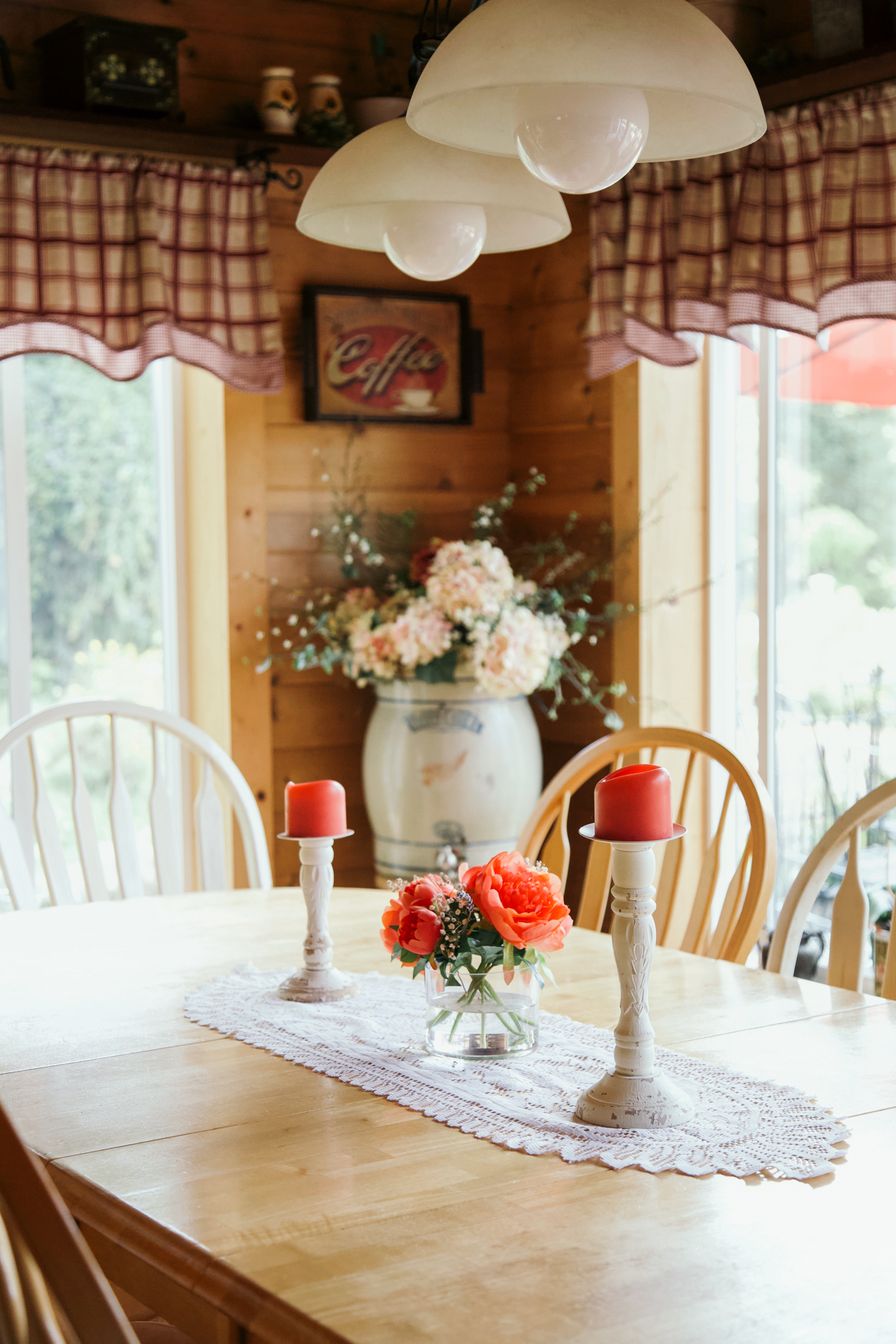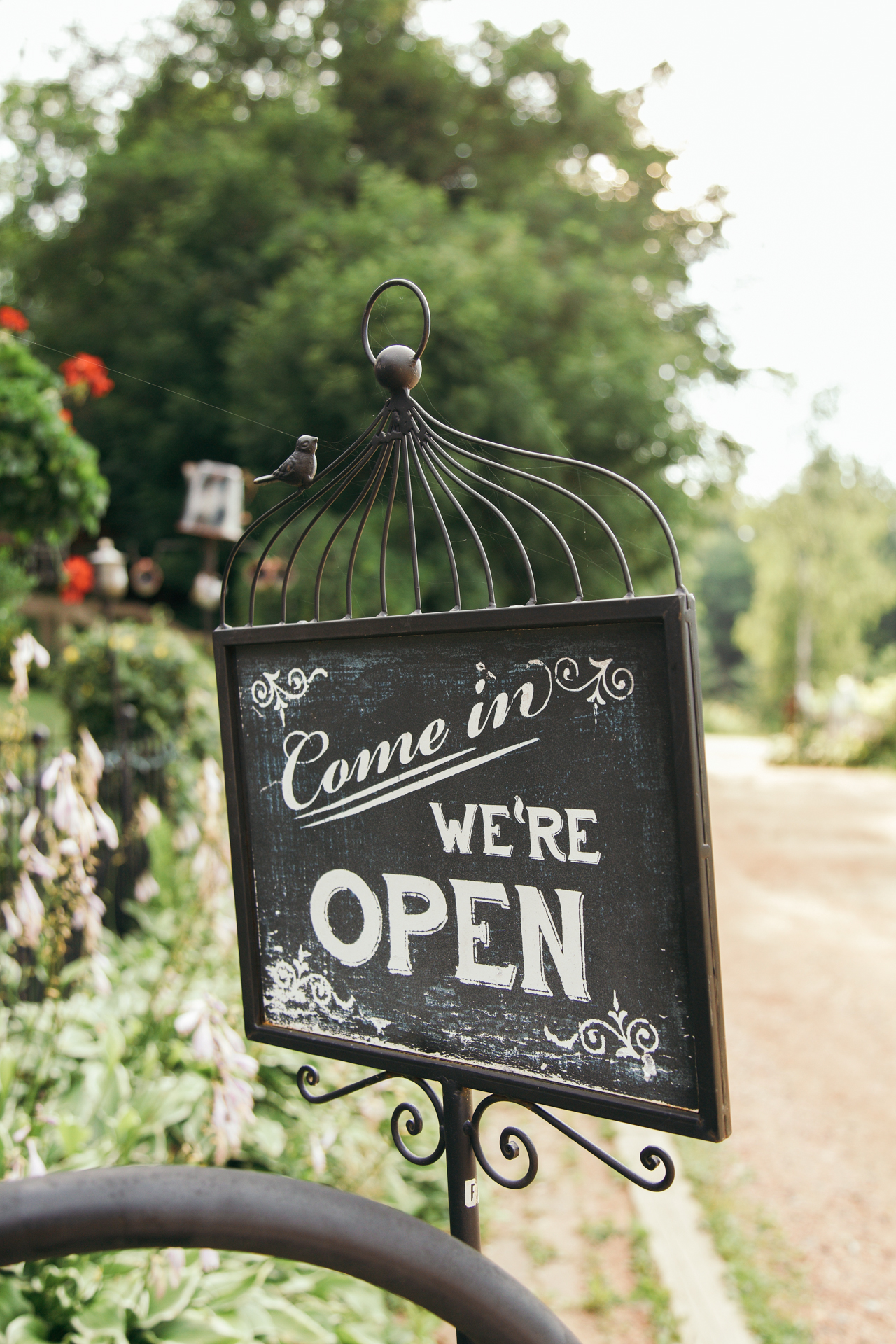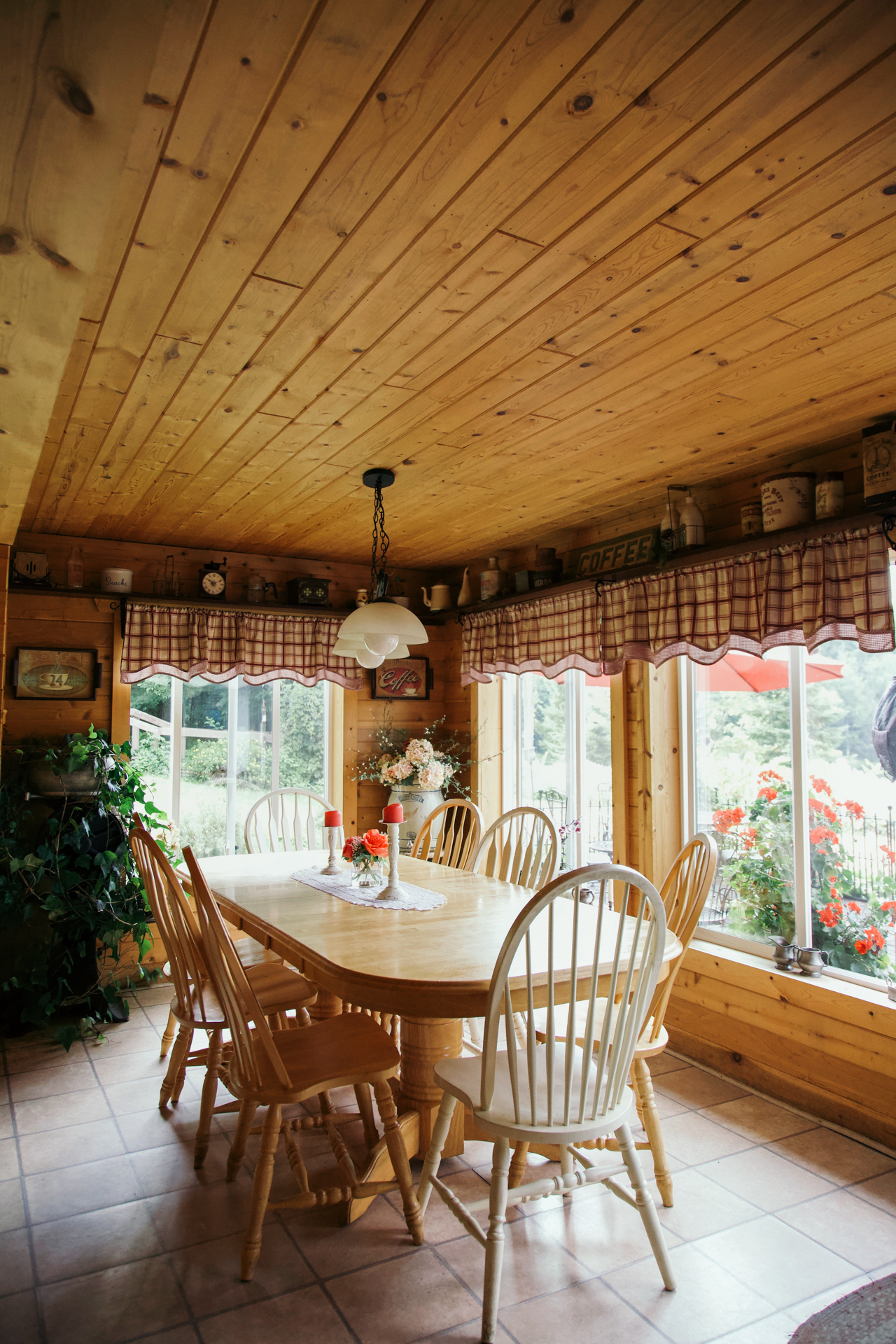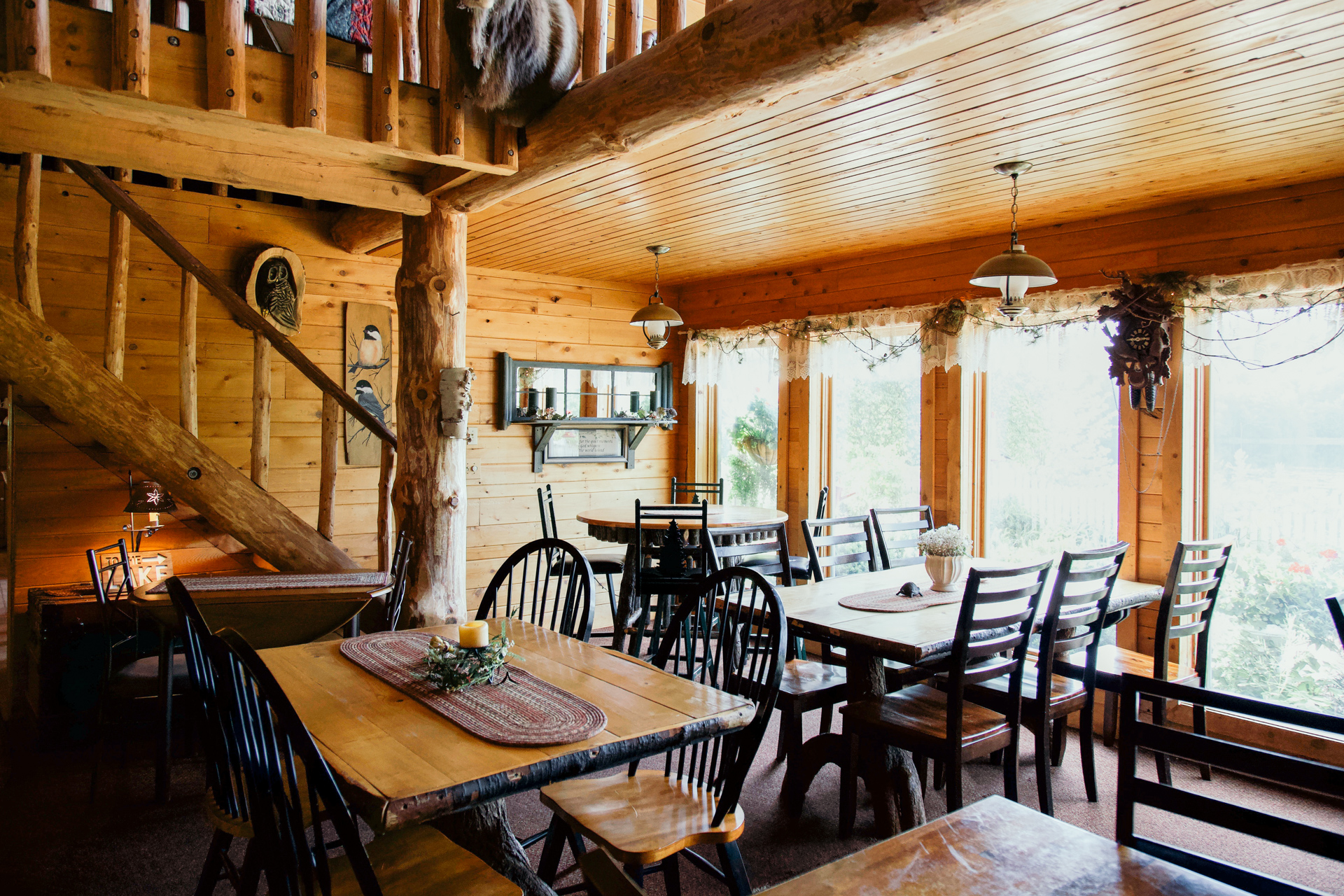 THE CABINS/PROPERTY
After touring the restaurant and coffee shop, we started making our way around the rest of the property. Flowers decorate the landscape and gravel paths wind their way from cabin to cabin. There are five cabins on the property, each one built by Lyle and Kathy themselves.
To learn more about each cabin and to see more photos, check out their website.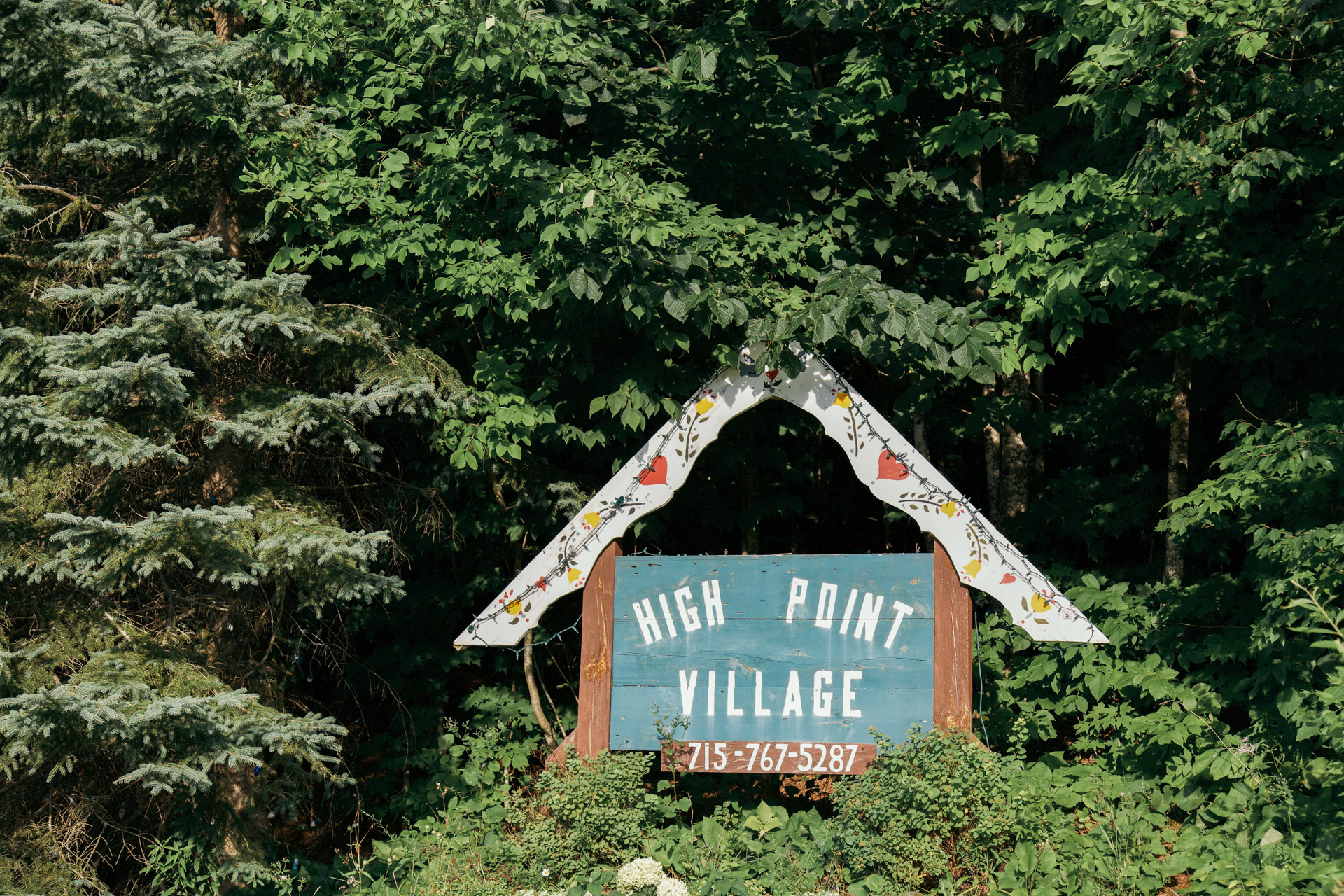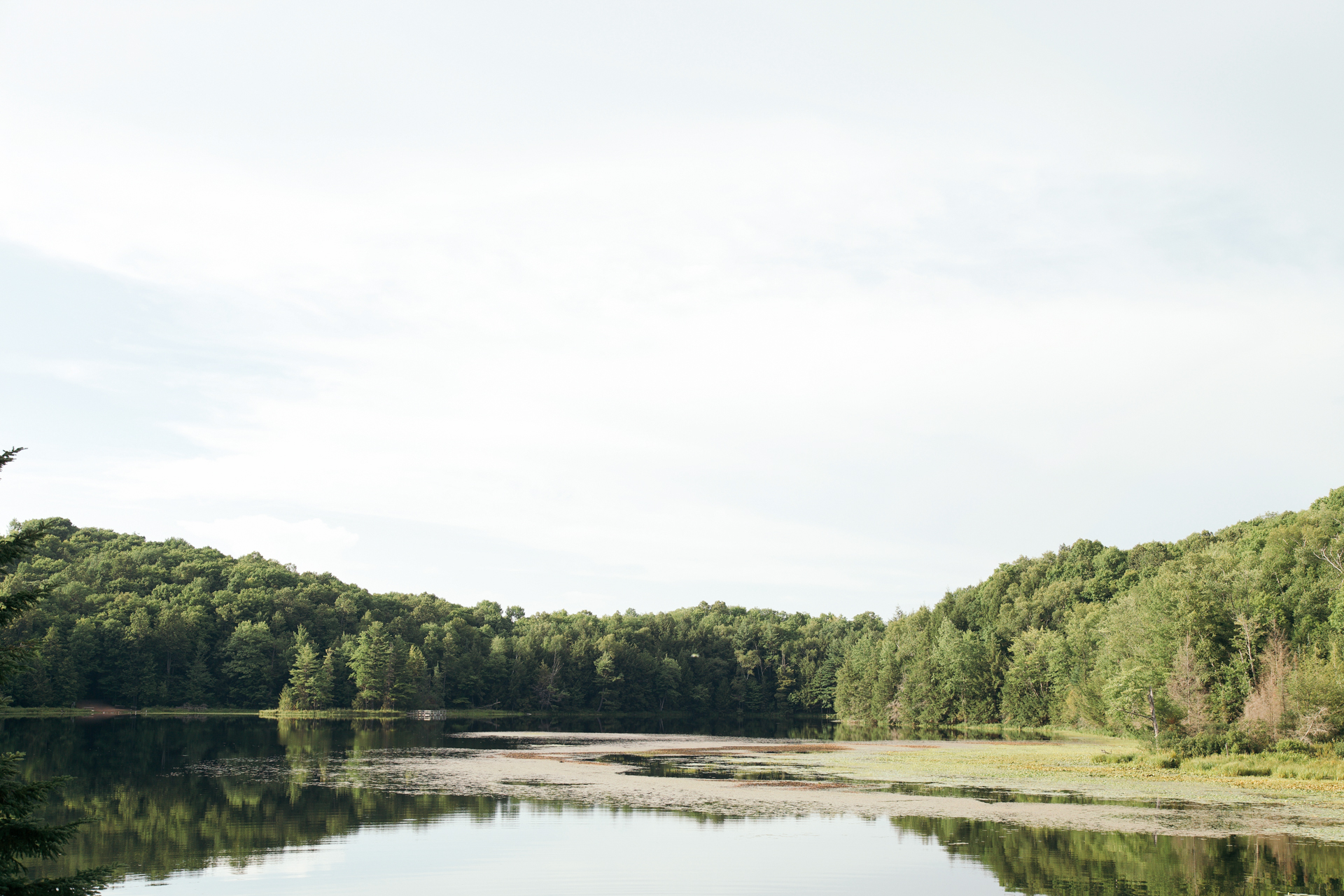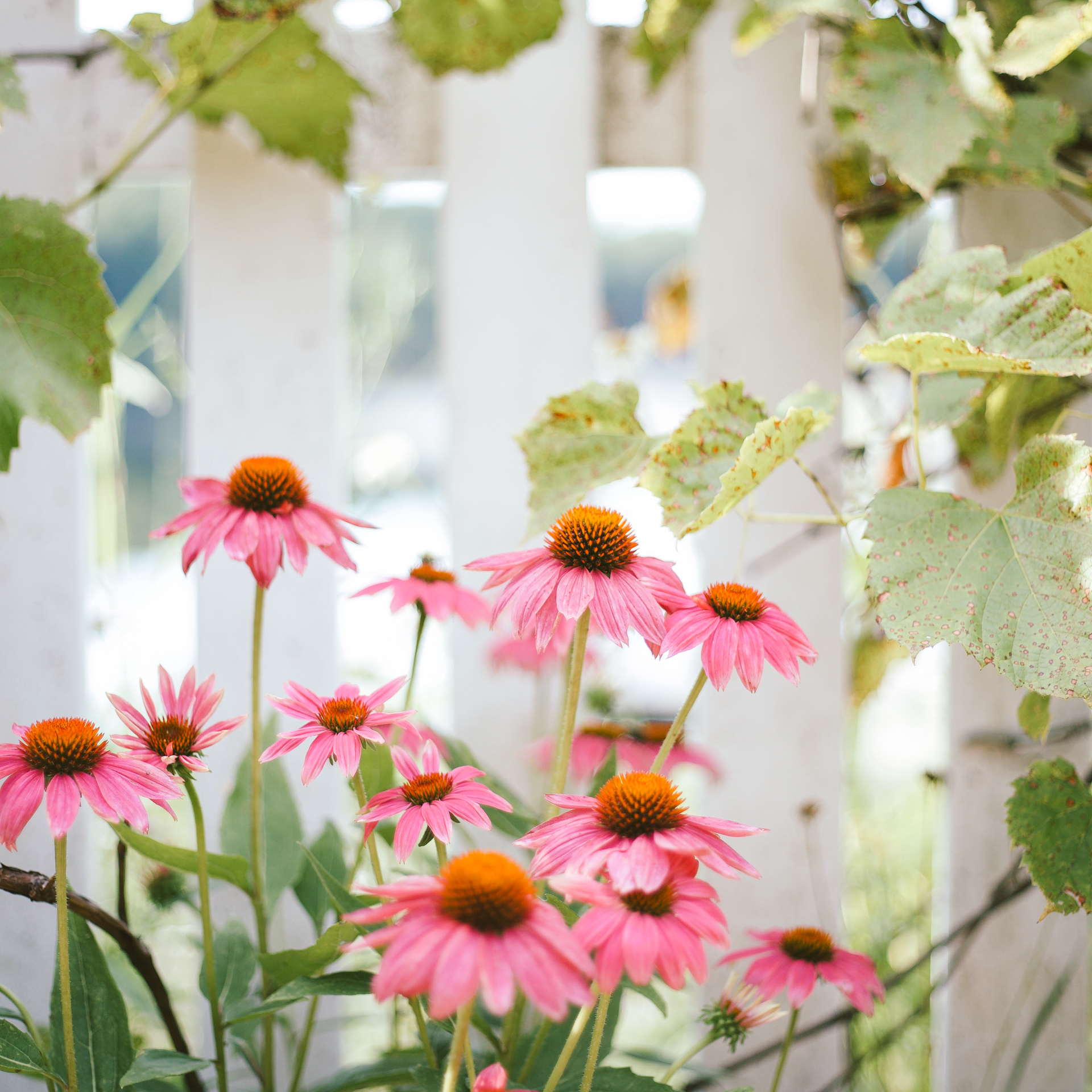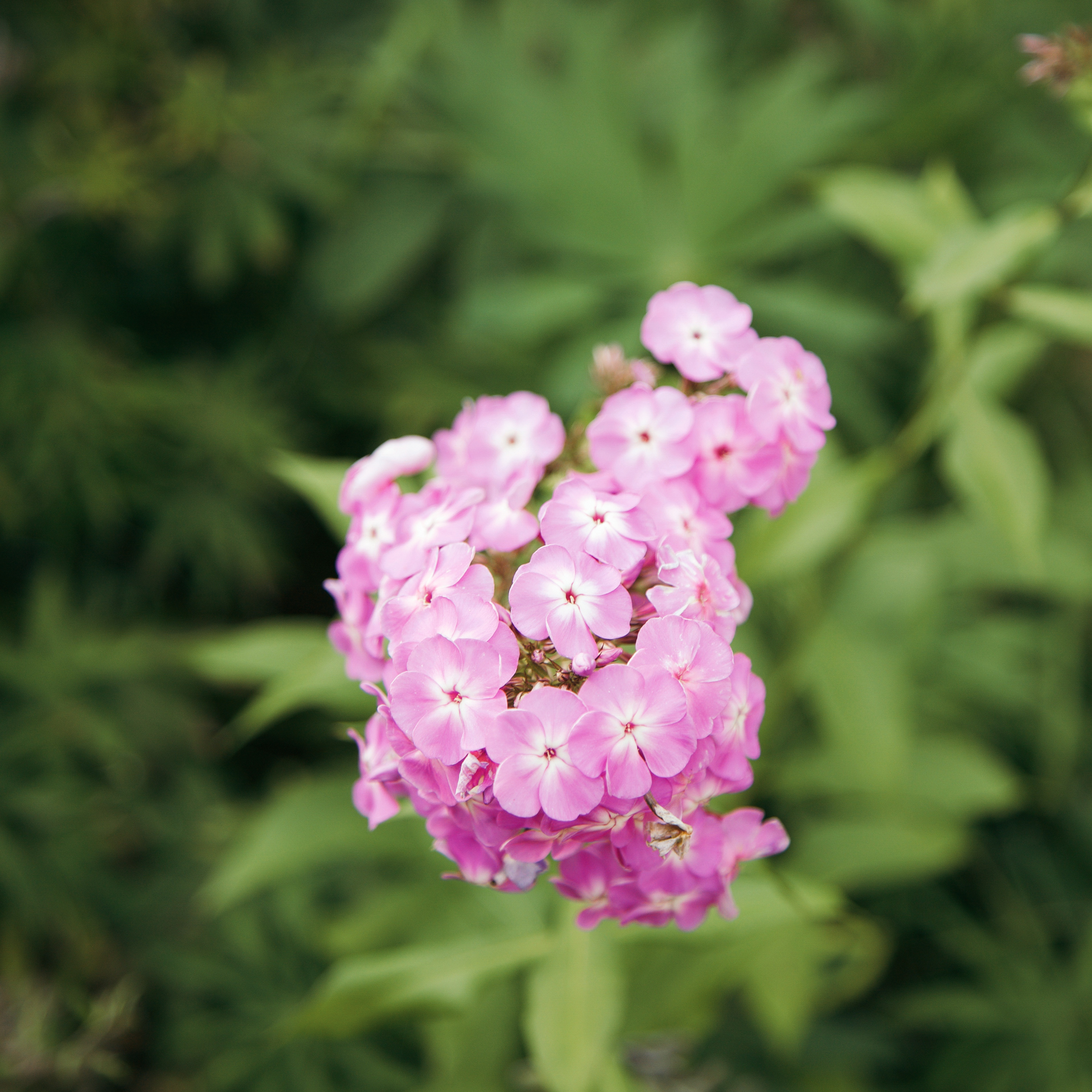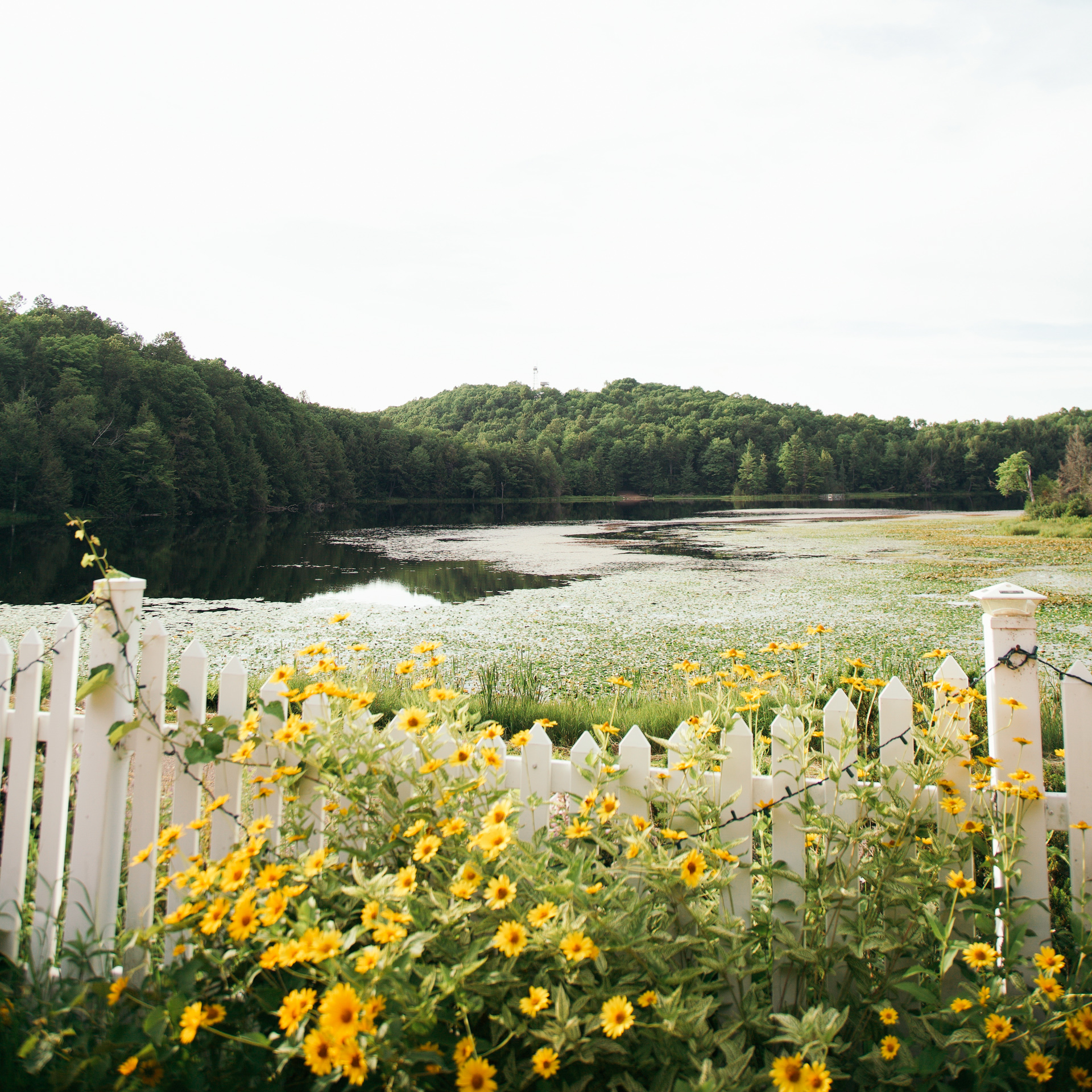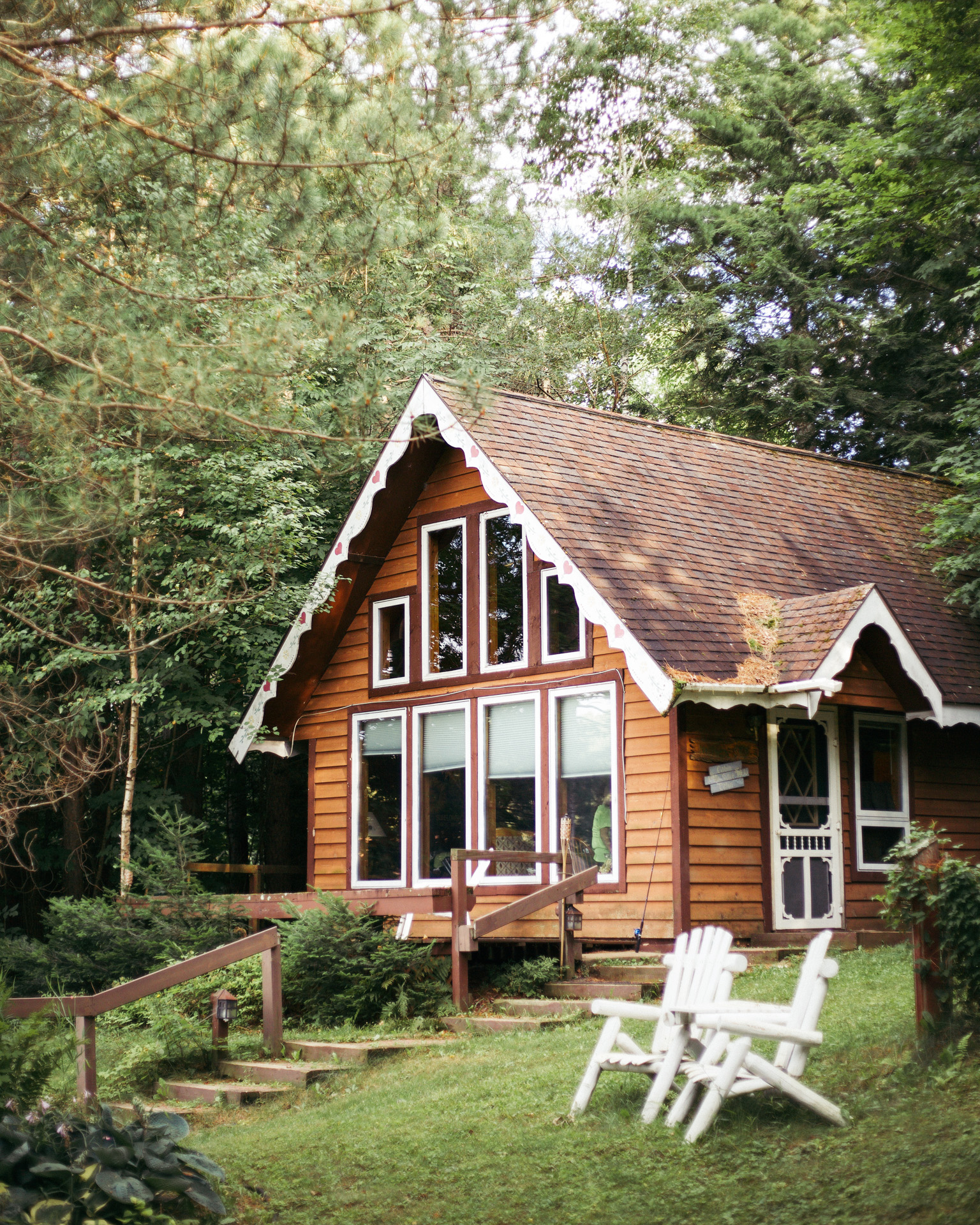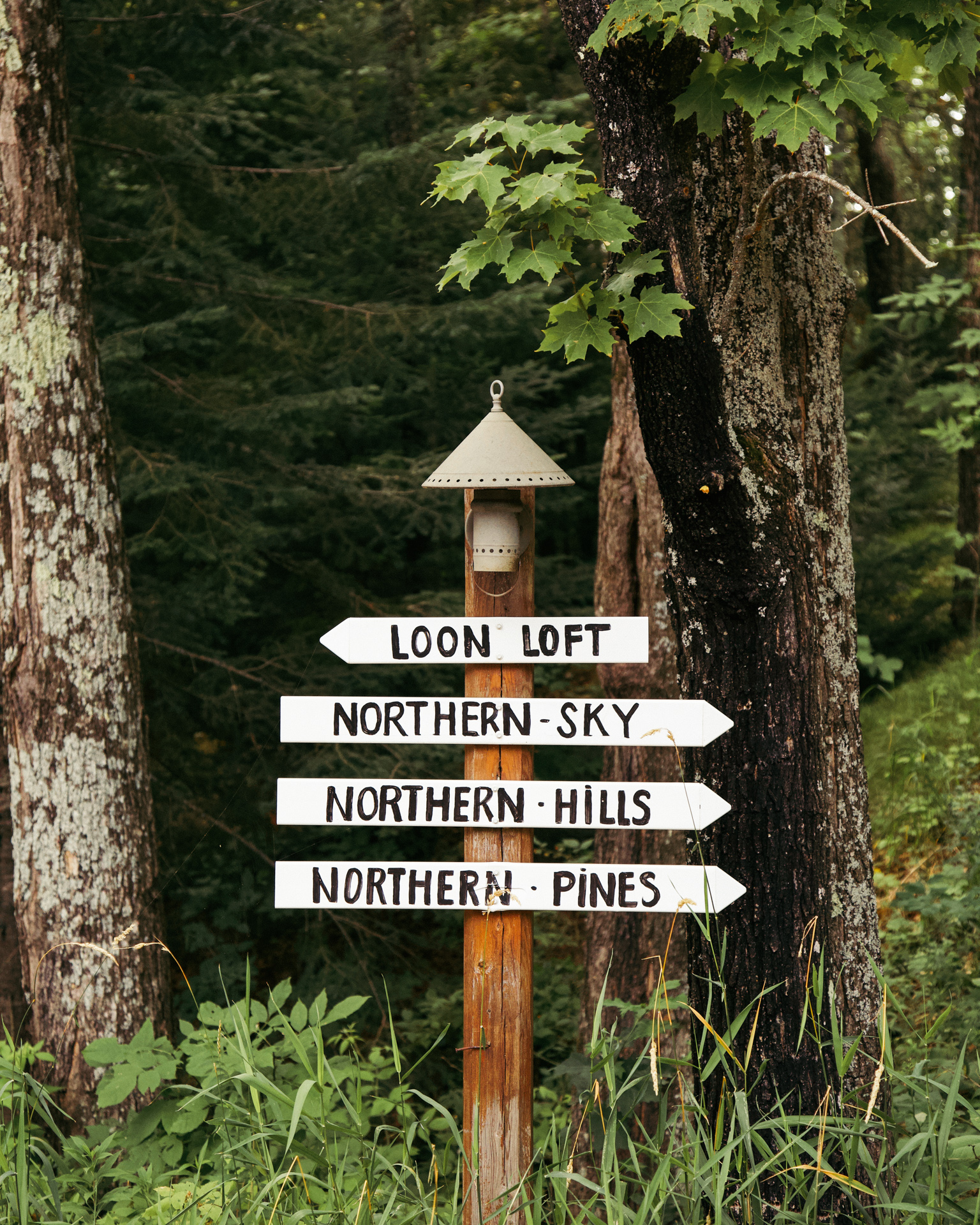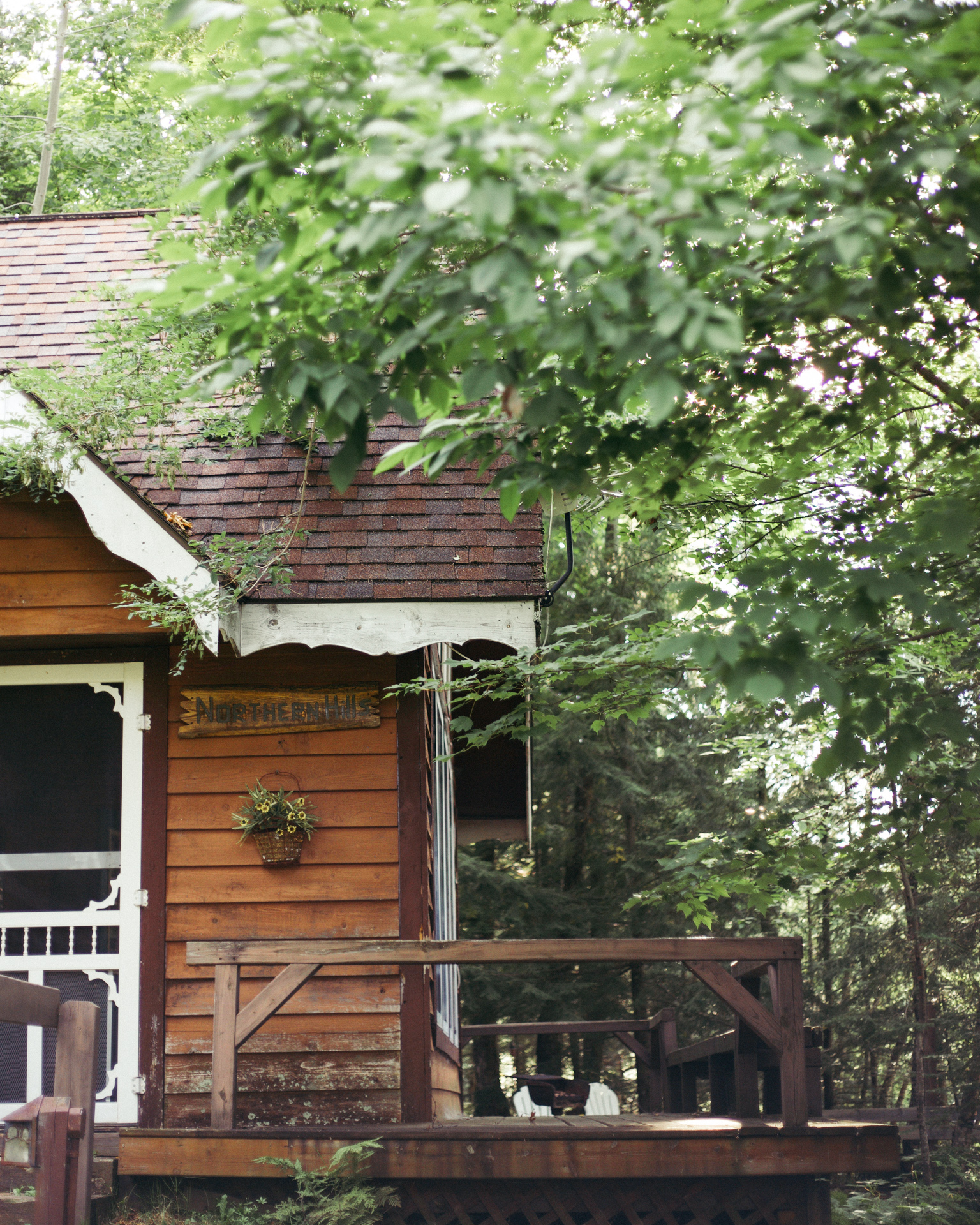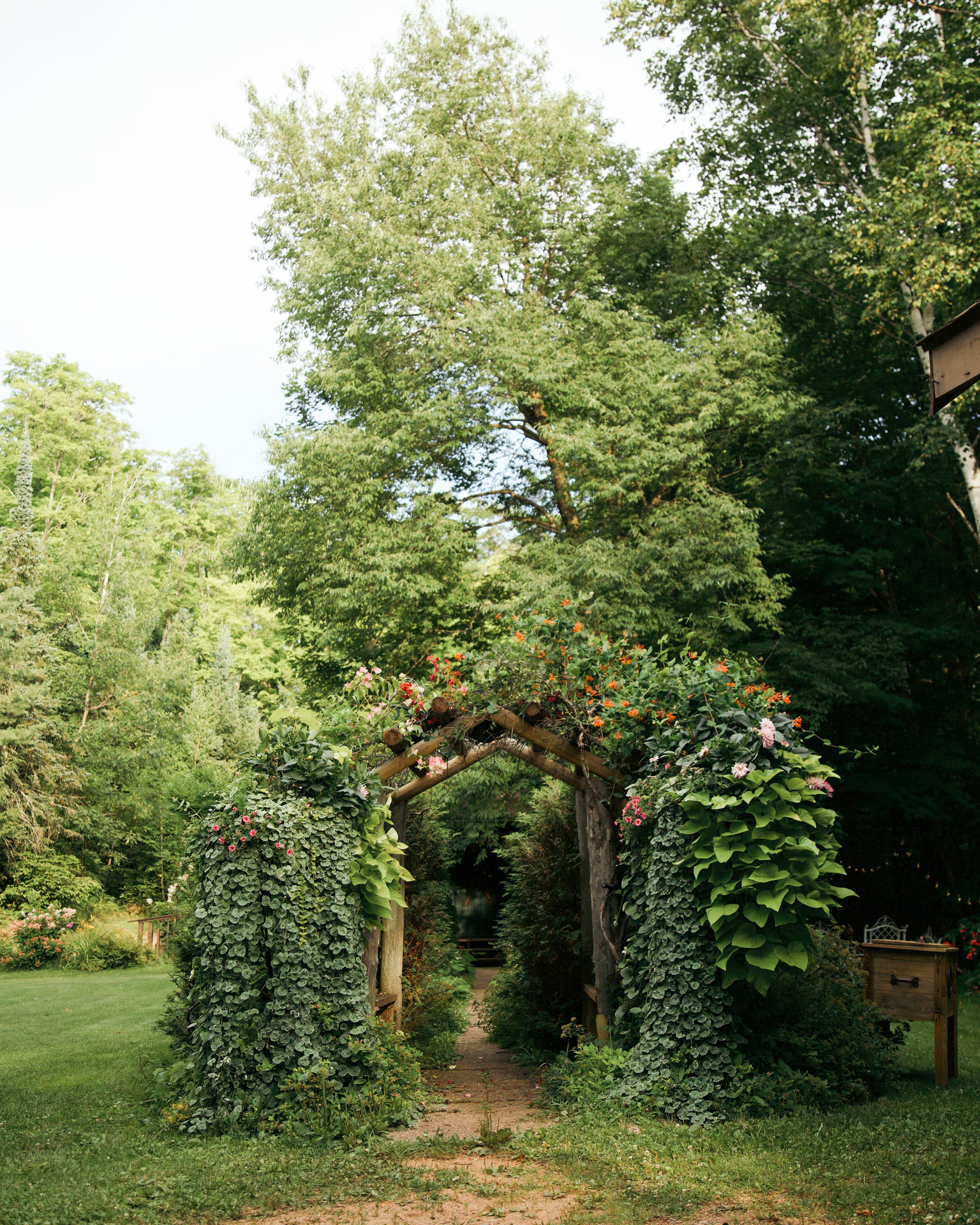 Towards the back of the property, there's an event space often used for weddings and gatherings. Next to the event space sits a beautiful log cabin theater, complete with a full kitchen and a fireplace. Kathy, Lyle, and a few others have been known to put on plays for the community!
By the end of our visit, I almost didn't want to leave! I truly enjoyed visiting High Point Village and can't wait to return again!
RESTAURANT + COFFEE SHOP HOURS
Monday – closed 
Tuesday – 8:00am to 2:00pm
Wednesday – 8:00am to 2:00pm
Thursday – 8:00am to 2:00pm
Friday – 8:00am to 8:00pm
Saturday – 8:00am to 3:00pm
Sunday – 8:00am to 3:00pm 
RESort HOURS
Check-in after 3:00pm
Check-out at 11:00am