On the western edge of Wisconsin, just an hour south of Hudson is a 400-foot limestone cliff called Maiden Rock Bluff. When standing on Maiden Rock Bluff, you'll have a stunning panoramic view of Wisconsin's Great River Road and the Mississippi River. It's a beautiful and serene spot and still a bit of a hidden gem. One evening, while on the Lands' End Heritage Tour, I decided to try and find it. I packed a little picnic and sat on the bluff, watching the sunset.
DIFFICULTY LEVEL
Easy and flat. I'm unsure of the exact distance from the parking lot to the bluff, but I would guess it's about a 2-mile walk.
BEST TIME TO GO
I would recommend going in the summer to watch the sunset or in the fall once the leaves have changed.
Important Tip
Keep an eye on the predicted wind gusts. Since it's a bluff, you're more exposed to the wind. Ideal: under 6 mph.
OVERALL EXPERIENCE
This is honestly one of my new favorite Wisconsin spots. It's beautiful, accessible, & picturesque. I can't wait to return!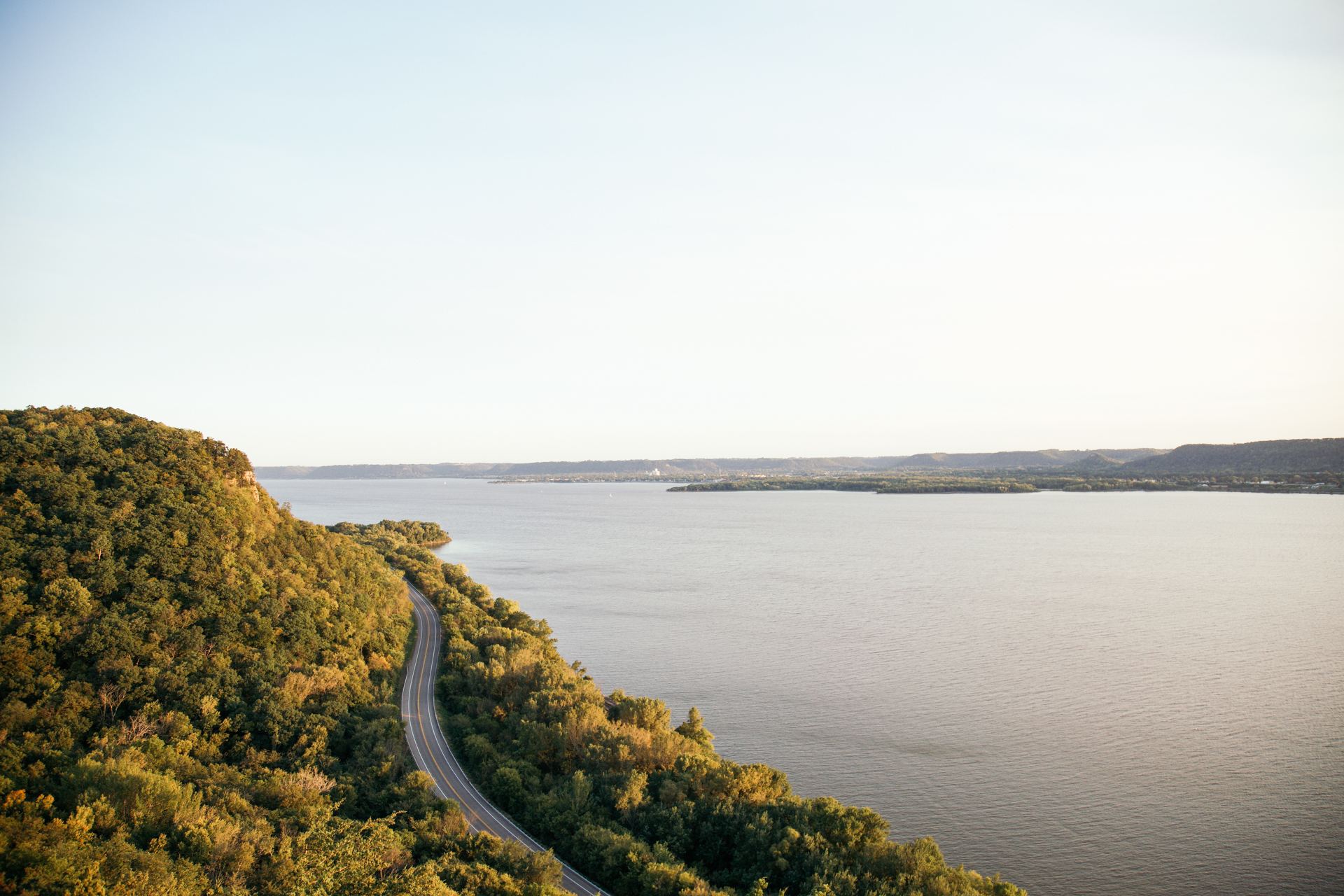 GETTING THERE
As you enter the tiny village of Stockholm, turn north onto Spring Street (also called County Road J). Drive up the hill for about a mile until you see County Road E on your left. Wind your way up Cty Rd E for another mile. Turn left onto Long Lane. It's a gravel road that deadends at the Maiden Rock parking lot.
After parking, you'll walk back down the road you just came on and you'll see a narrow, two-lane, dirt road on your left. This path will take you all the way to Maiden Rock Bluff. For the first mile or so, you'll walk through open field, with tall prairie grass on either side of you. The last little stretch will bring you next to some huge oaks trees and you'll see the bluff overlooking the Mississippi.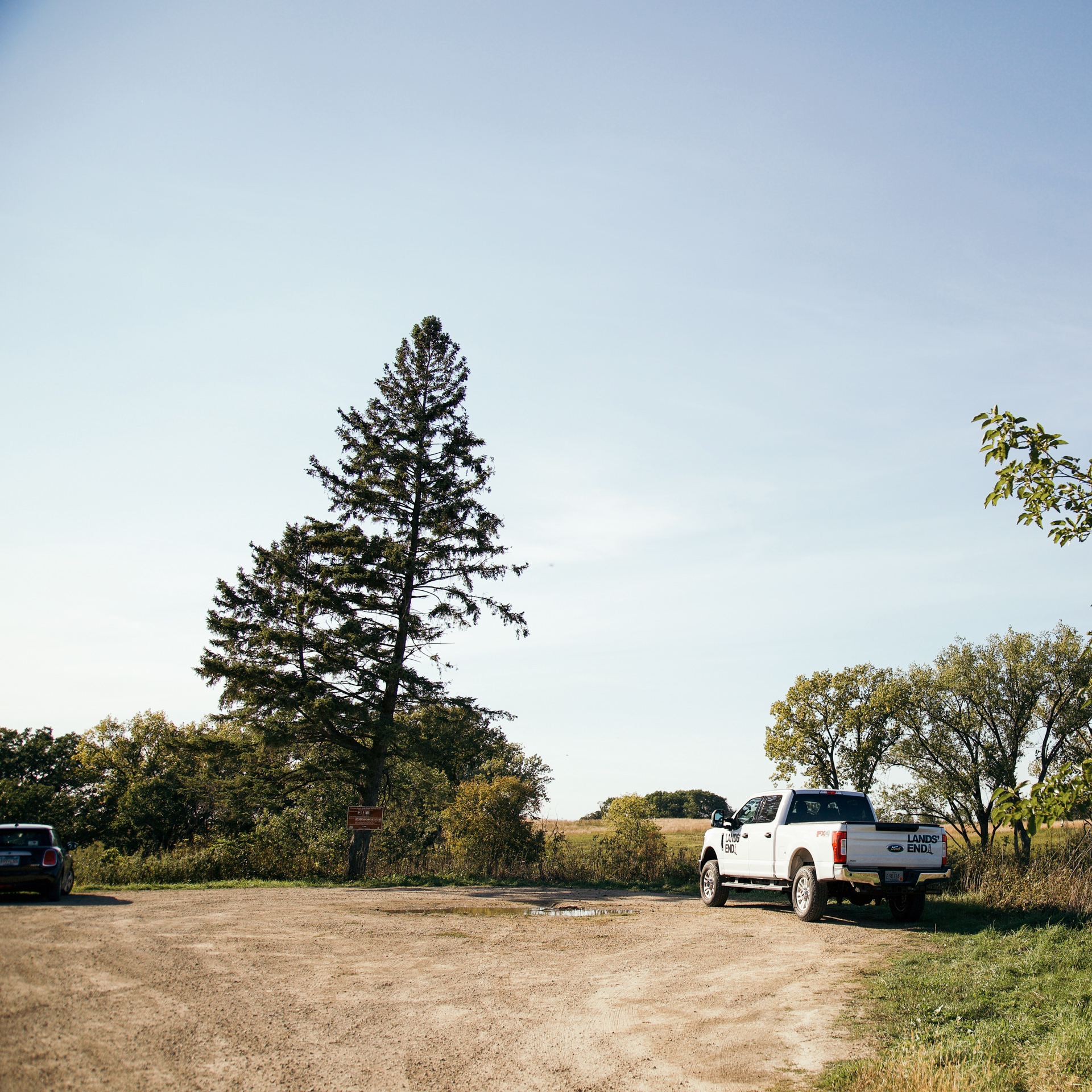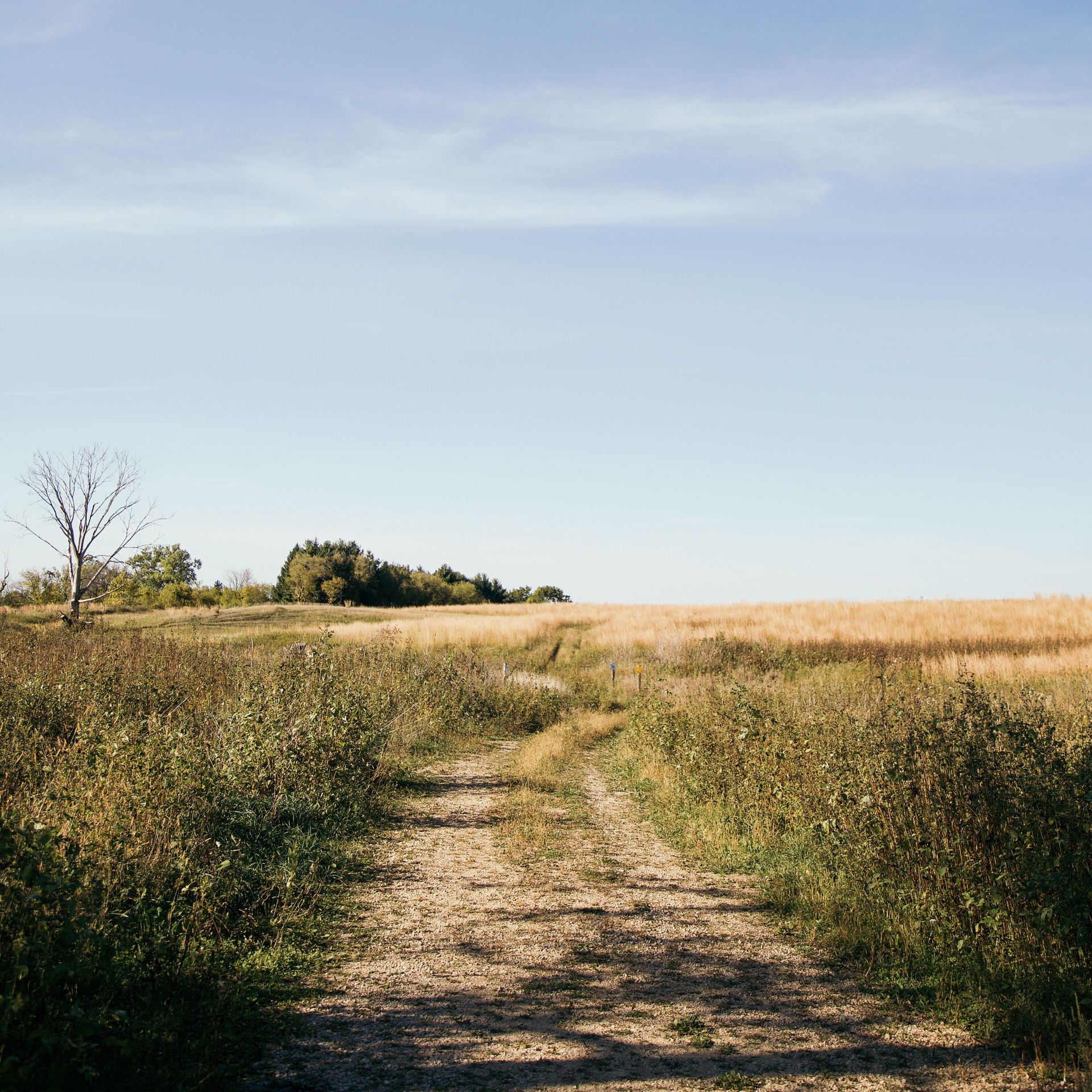 A word to the wise, check out the predicted wind gusts if you're planning on having a picnic up here. We didn't even think about it and when we got to the bluff, it was super breezy. We had to pile our bags onto the
picnic blanket
so that it didn't blow off the cliff!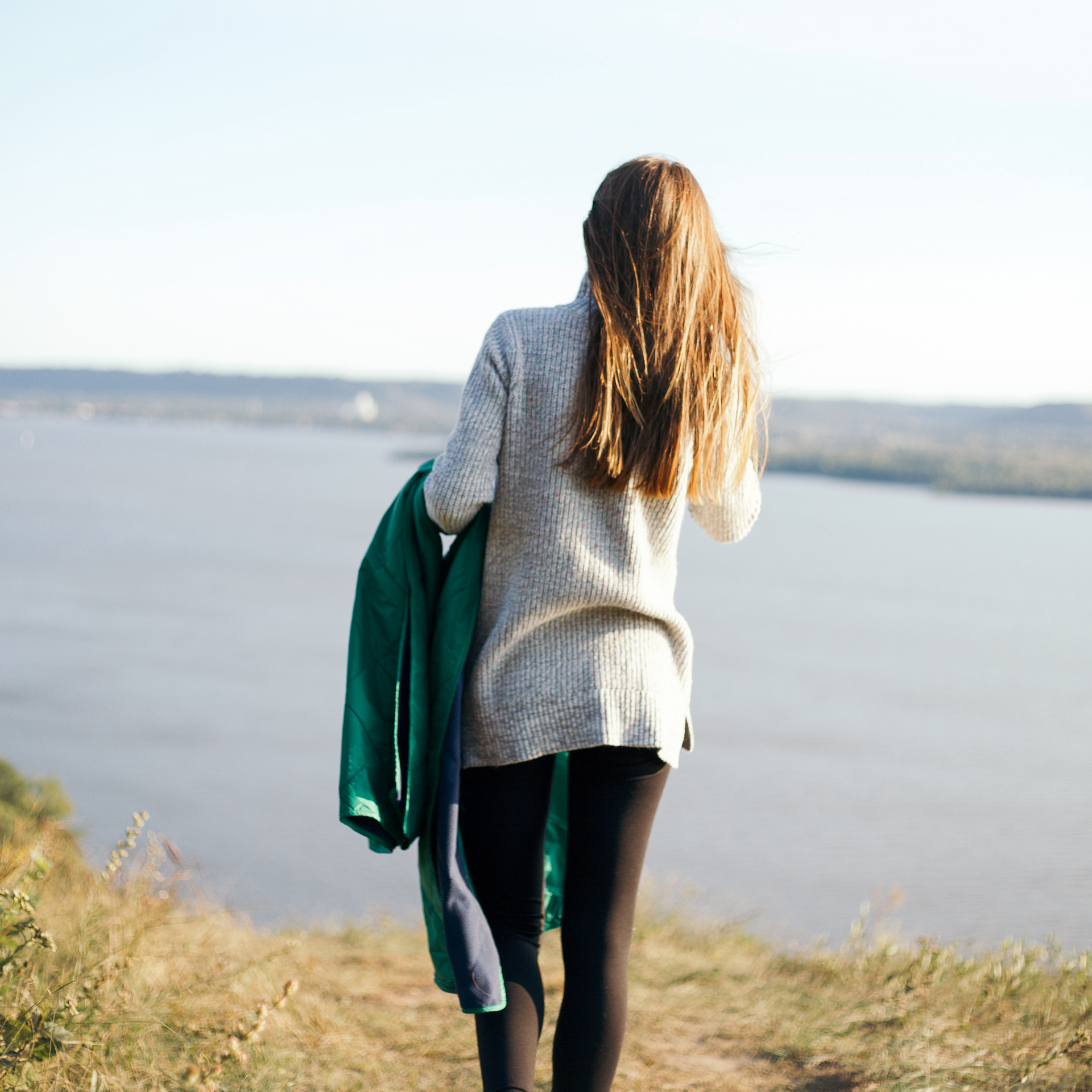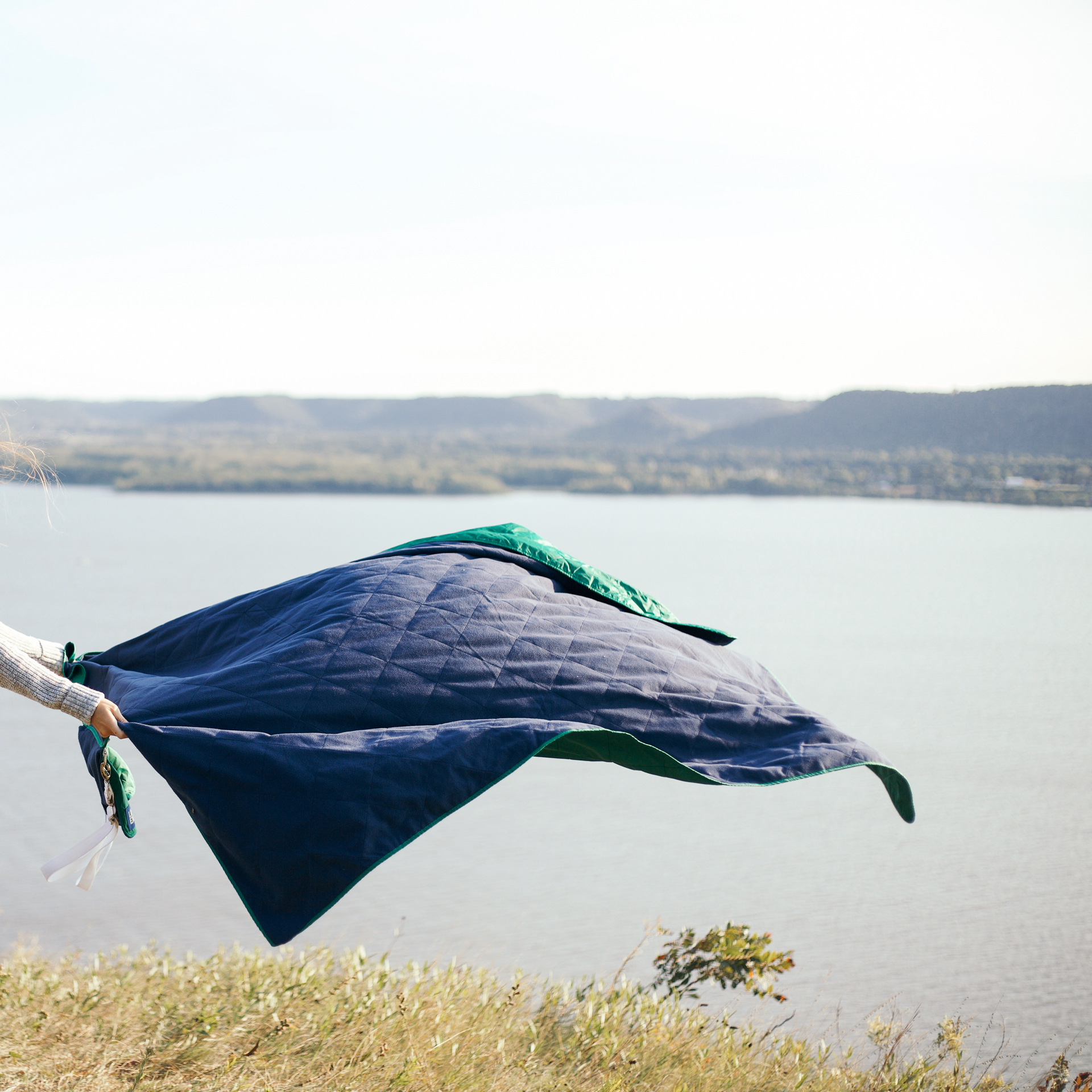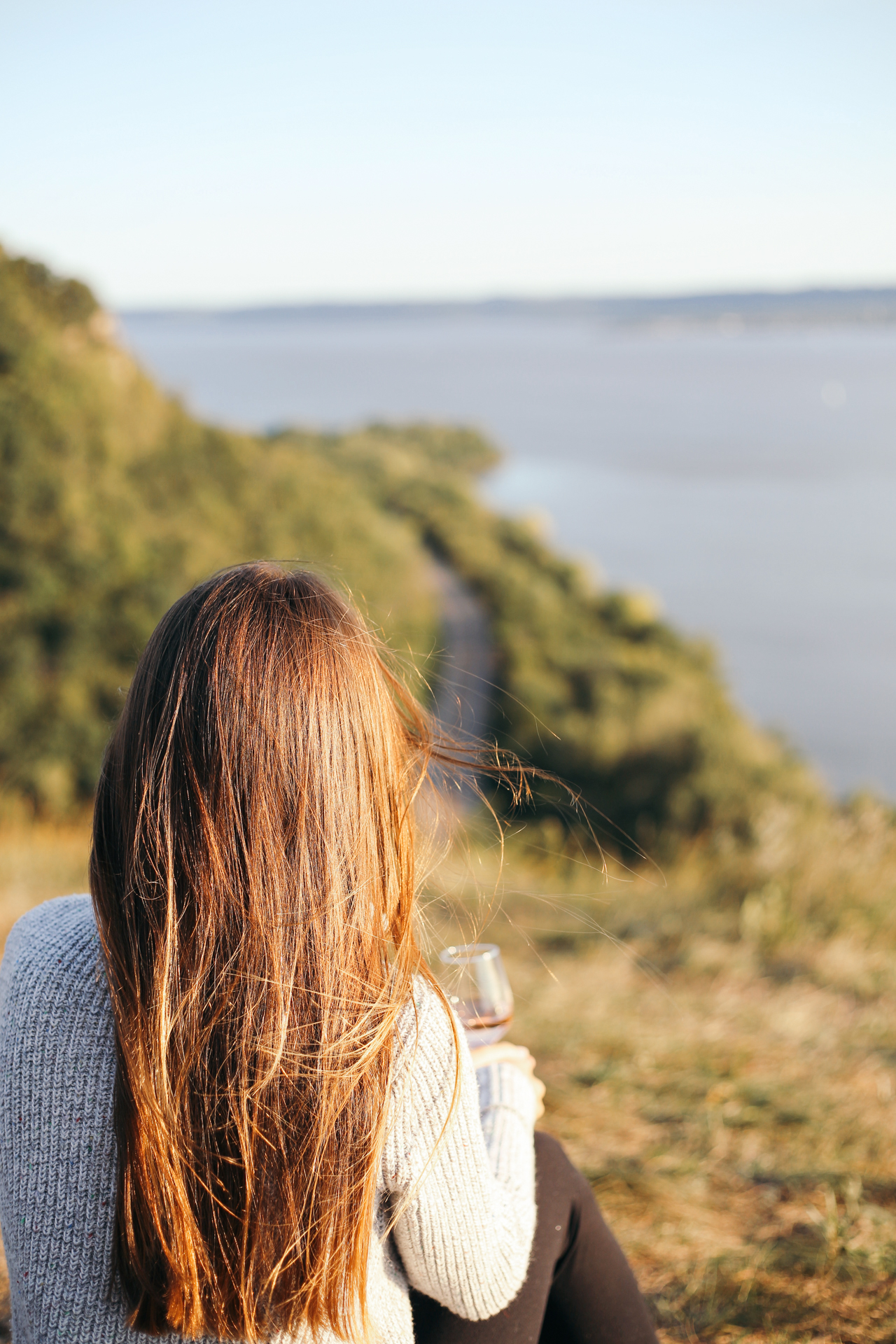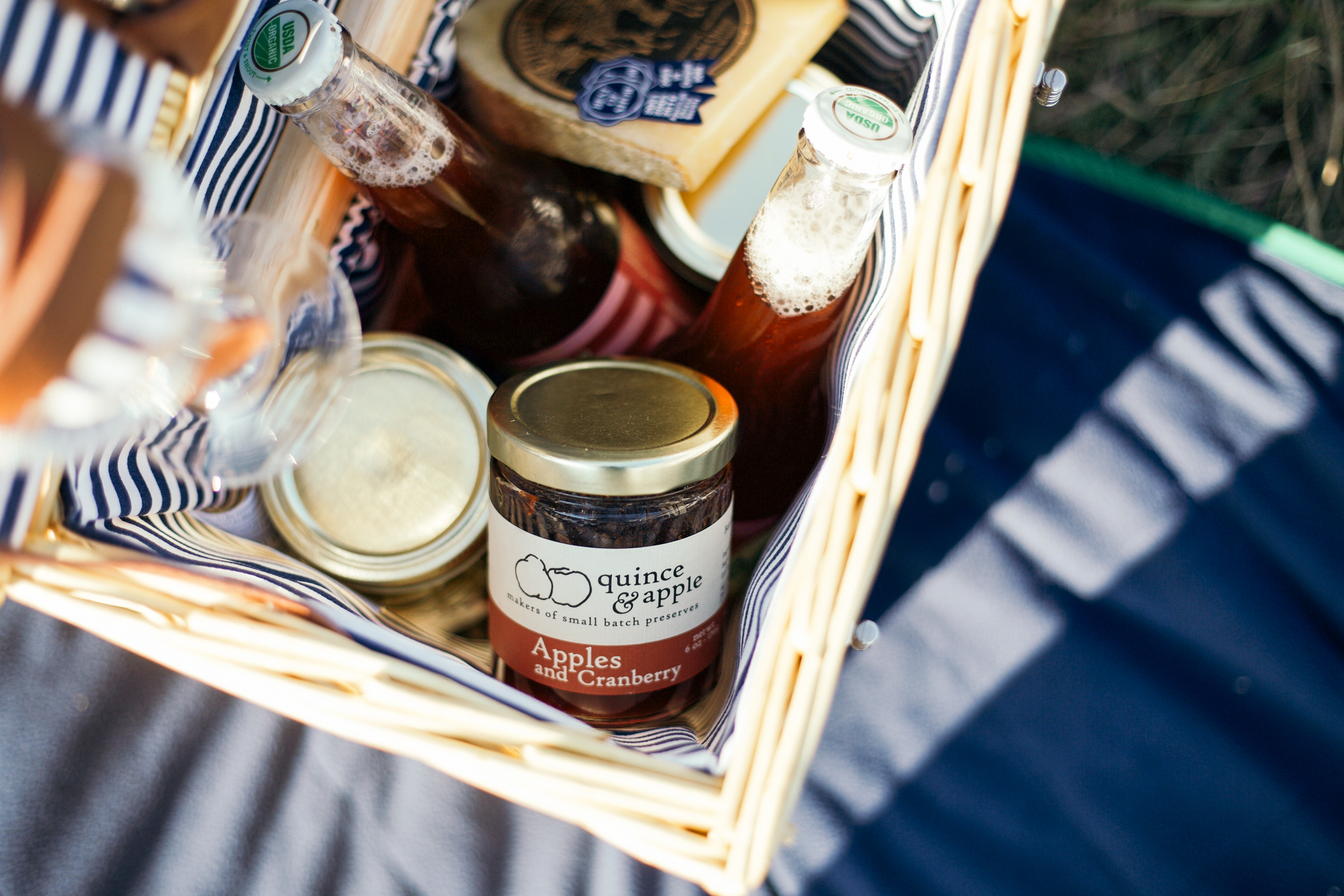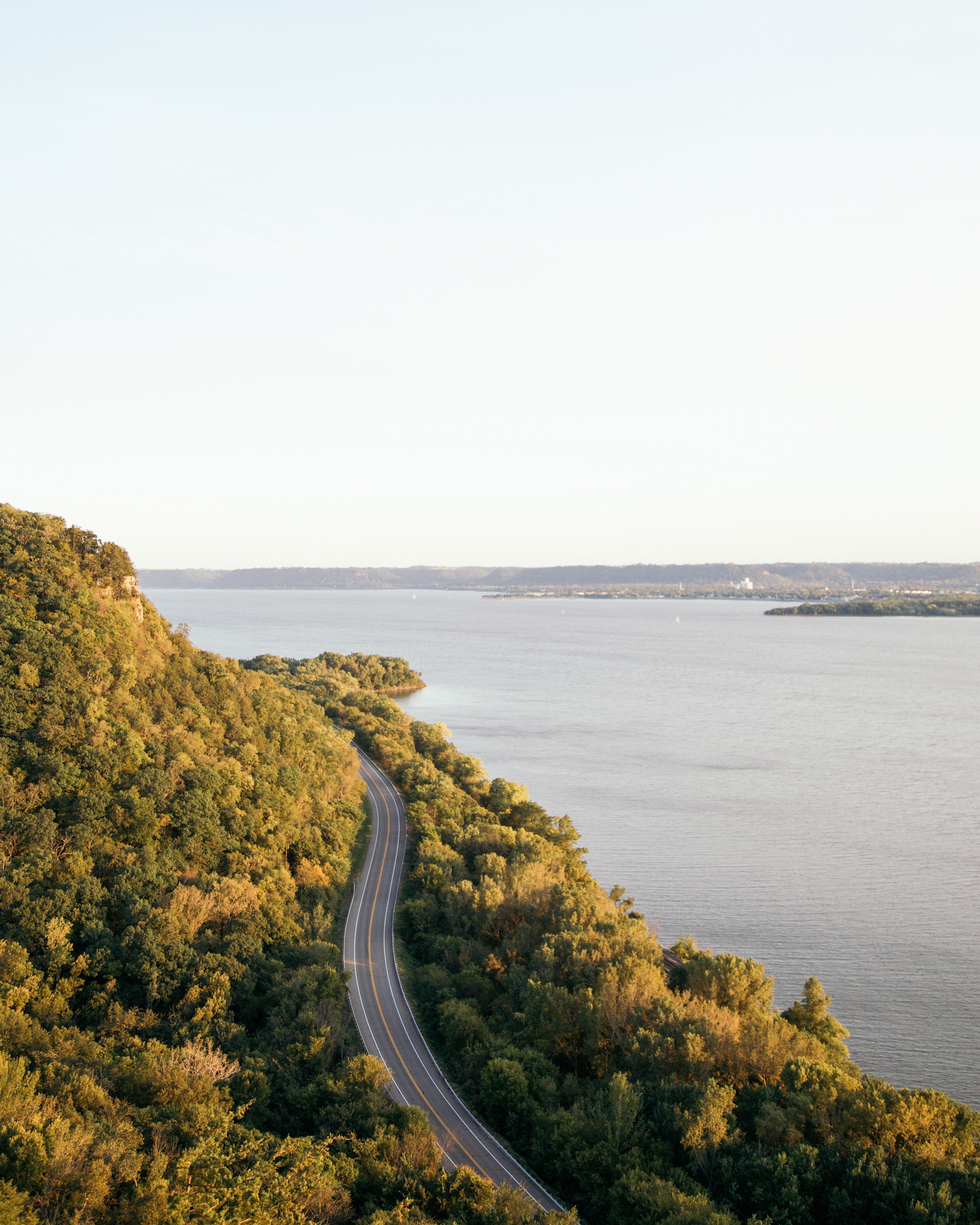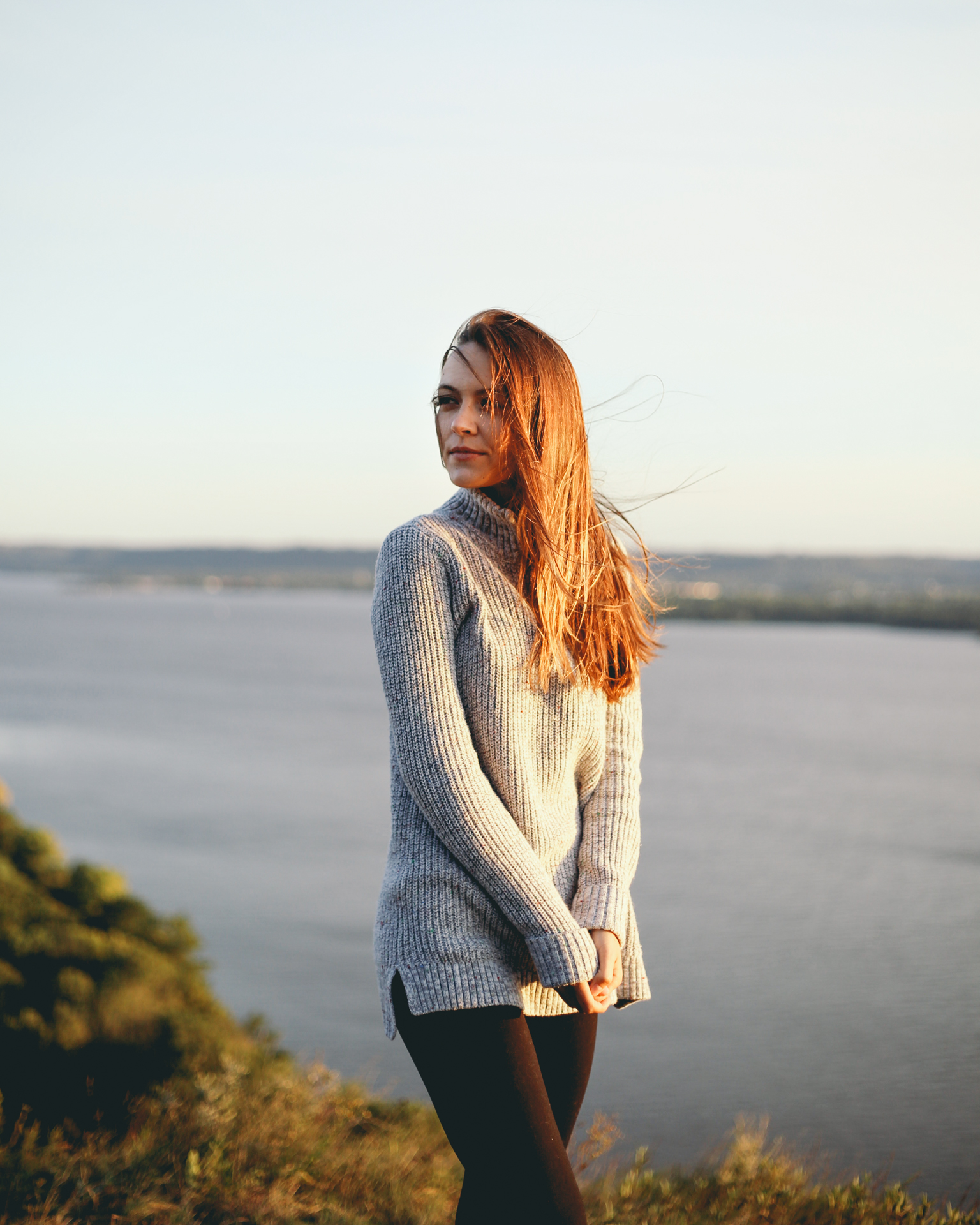 Despite the wind, I really enjoyed our visit to Maiden Rock Bluff and I would highly recommend checking it out if you're in the area. It's a great place to relax and take in Wisconsin's views! I loved watching the cars pass on the Great River Road below us and the sailboats cruising along the Mississippi. We even saw a pair of bald eagles soaring around in the distance!
Location
Stockholm, WI
Maiden Rock Bluff is located in western Wisconsin, just an hour south of Hudson, WI.
SIMILAR POSTS FROM MISS NORTHERNER