Three Bear Sled Dog Race in Land O' Lakes
Last Saturday, I drove north to watch the 39th Annual Three Bear Sled Dog Race in Land O' Lakes, Wisconsin. Every year, the race occurs over two days with six dog, four dog, two dog, juniors and skijoring events. It was a fun way to spend a February afternoon and we really lucked out with the weather! The polar vortex left just in time so it was sunny and in the 20s!
A little about Land O' Lakes: it's a super small town with just under 1,000 people and it's right at the border of Michigan's Upper Peninsula. There were snowmobilers literally everywhere and the roads are all lined with towering pine trees. It's a classic Northwoods destination!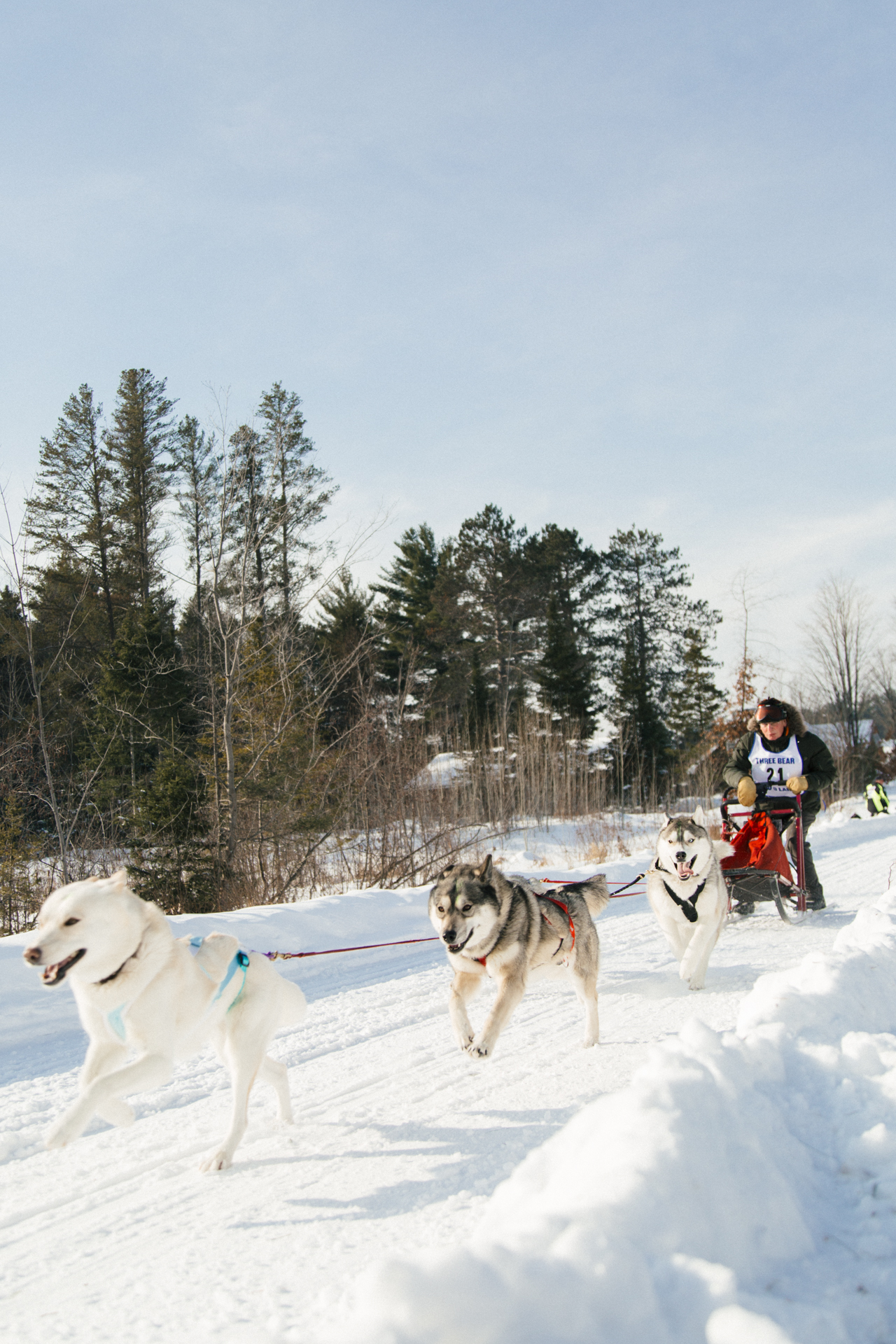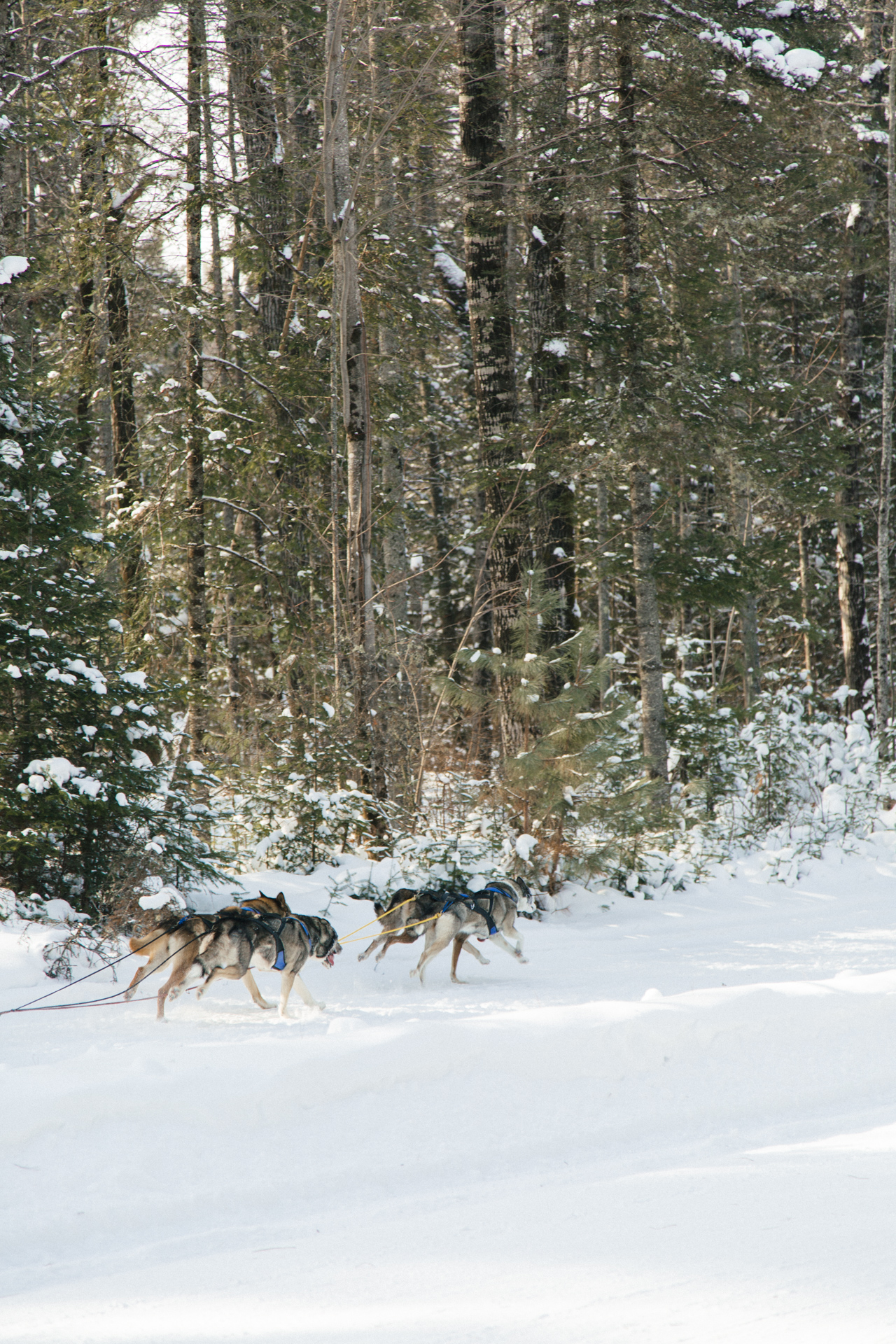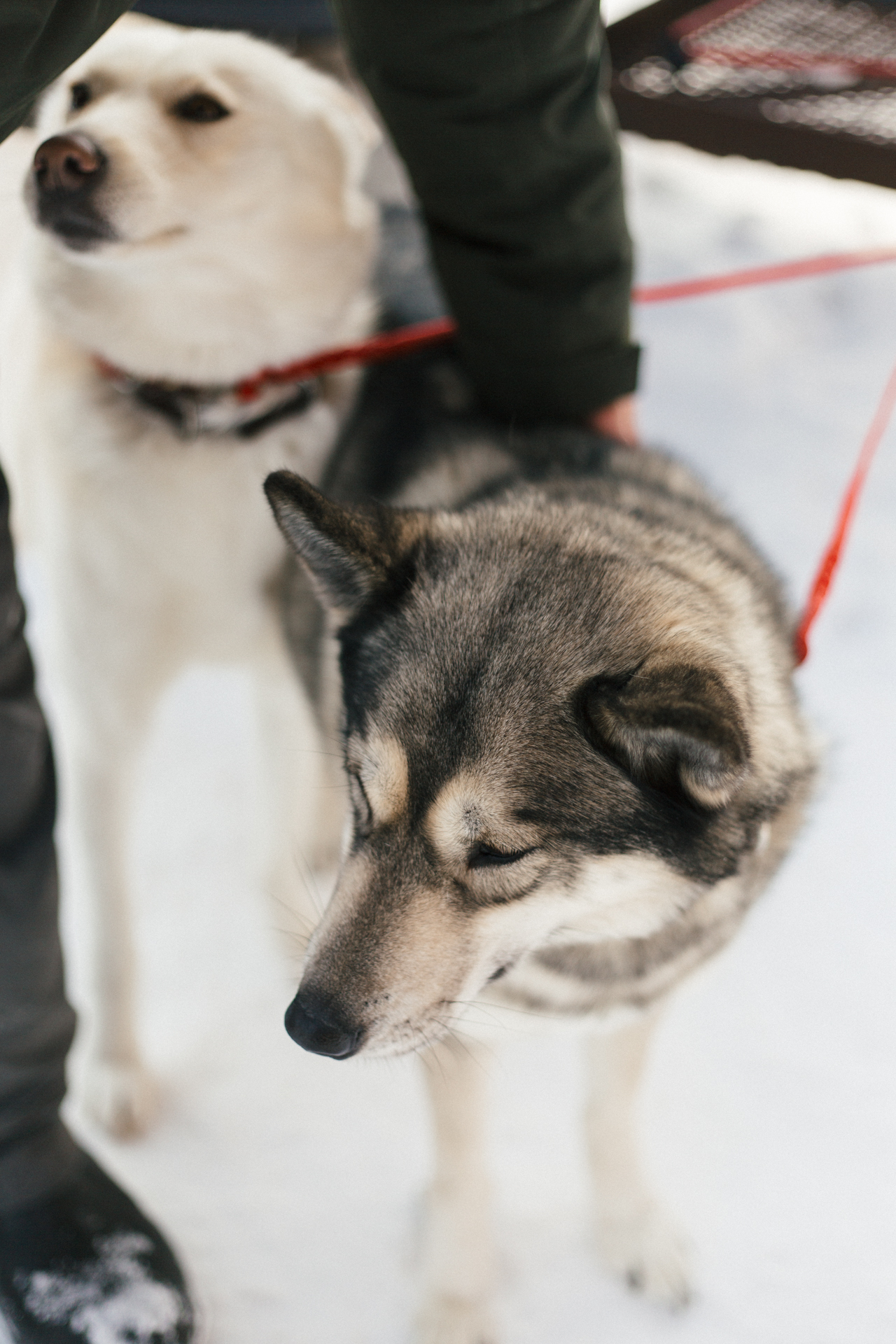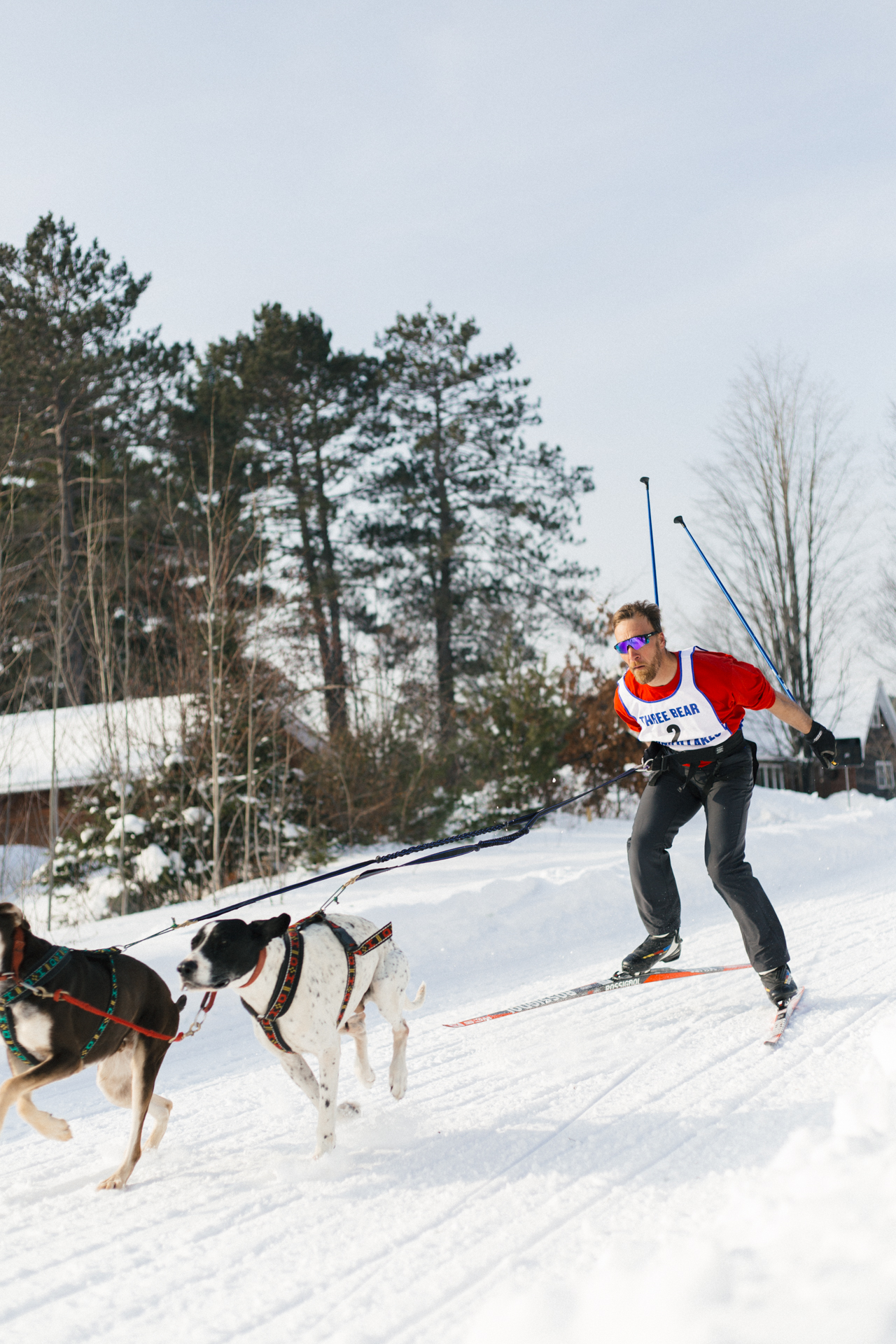 When we arrived, we lined up with the rest of the spectators along the trail near the starting line. One by one, the mushers would take off, zooming past us down the trail. I loved that we could be so close and right in the action of it all! After all the teams were out, we walked towards the finish line and watched them come in (the start and finish lines were super close to each other).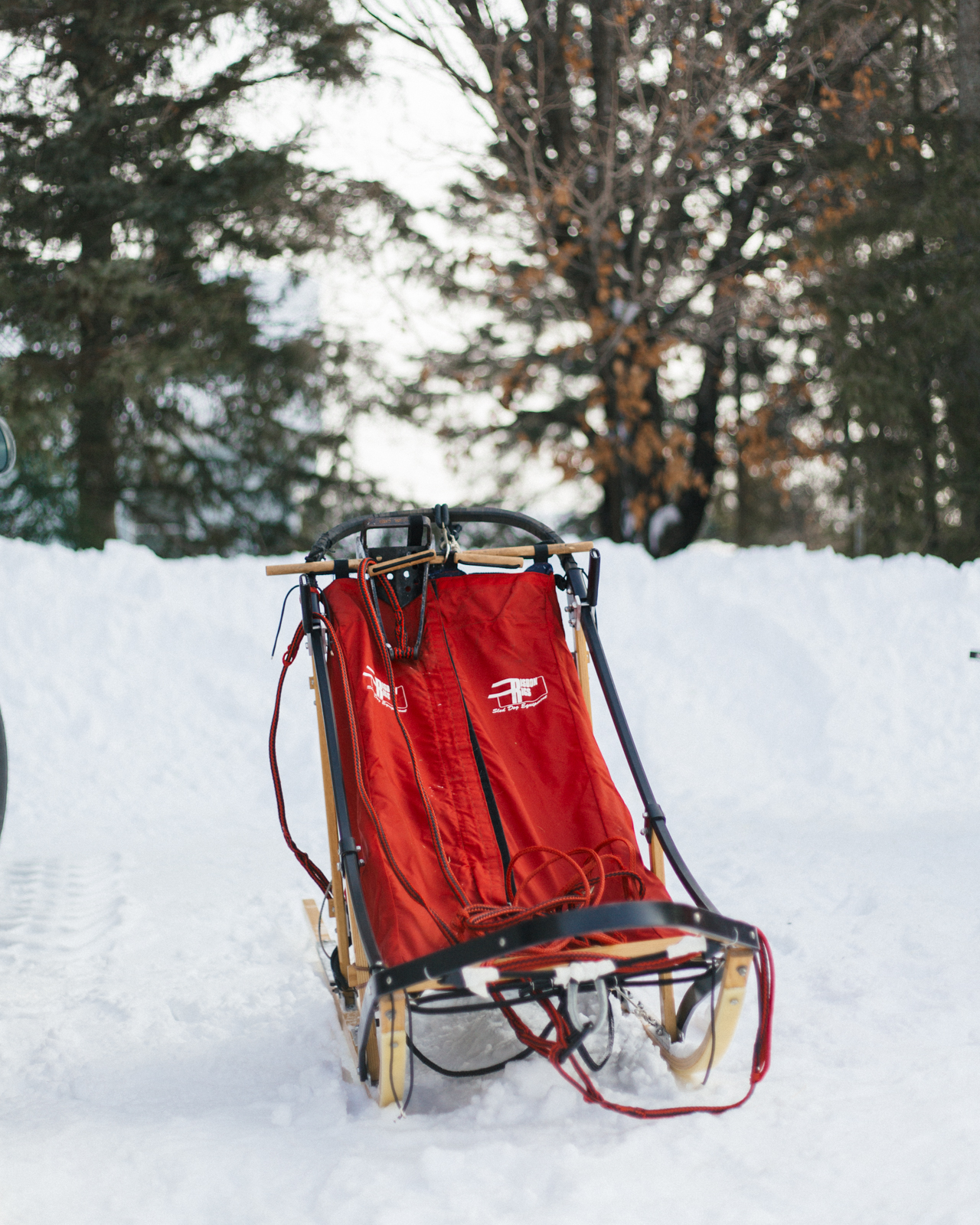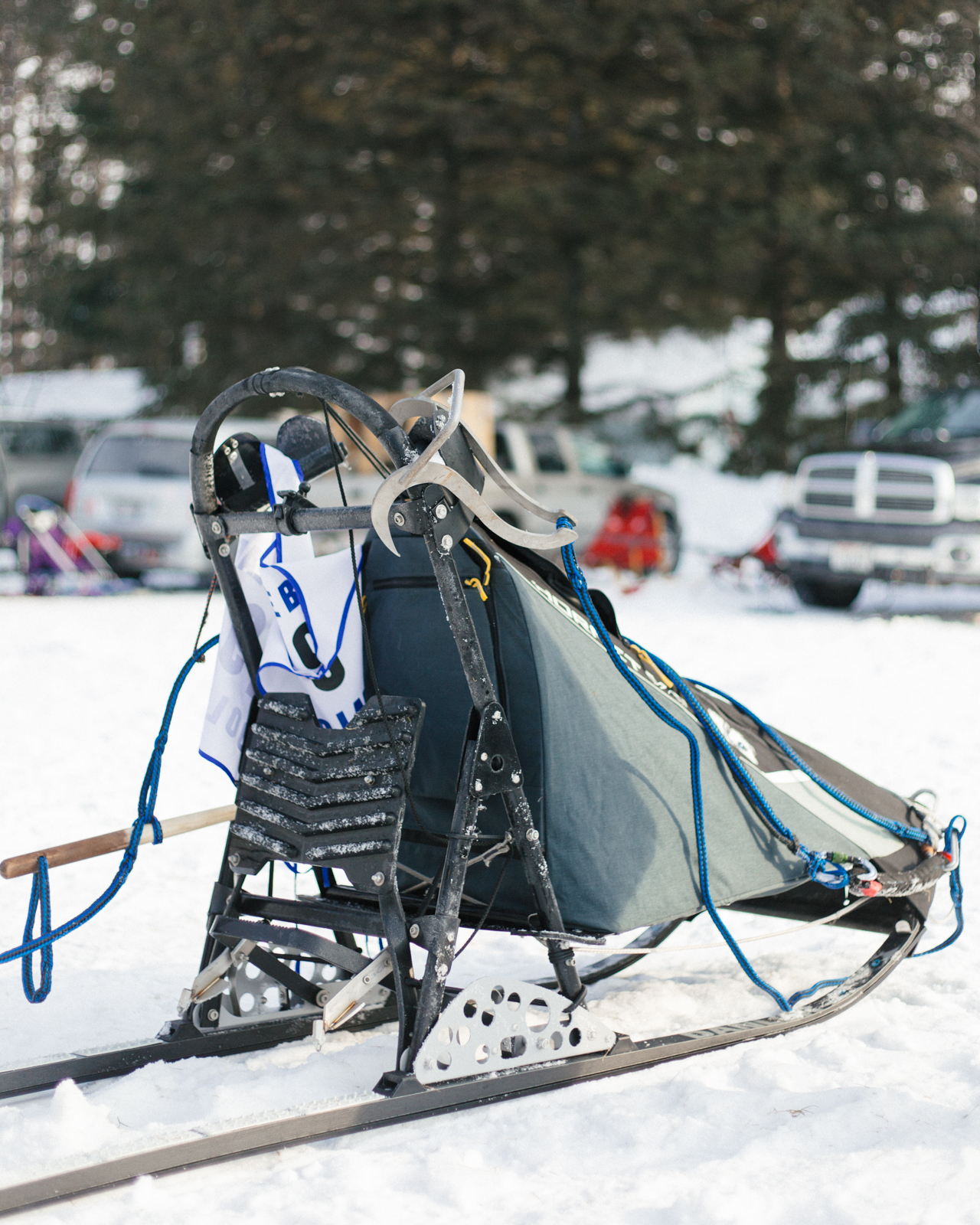 Between races, we'd walk around the "mushers village" where all the dogs were tied up. It was fun to pet them and take some photos! There was also a craft show going on plus a skating rink and a warming area nearby.