Three Kwik Trip Dinner Date Ideas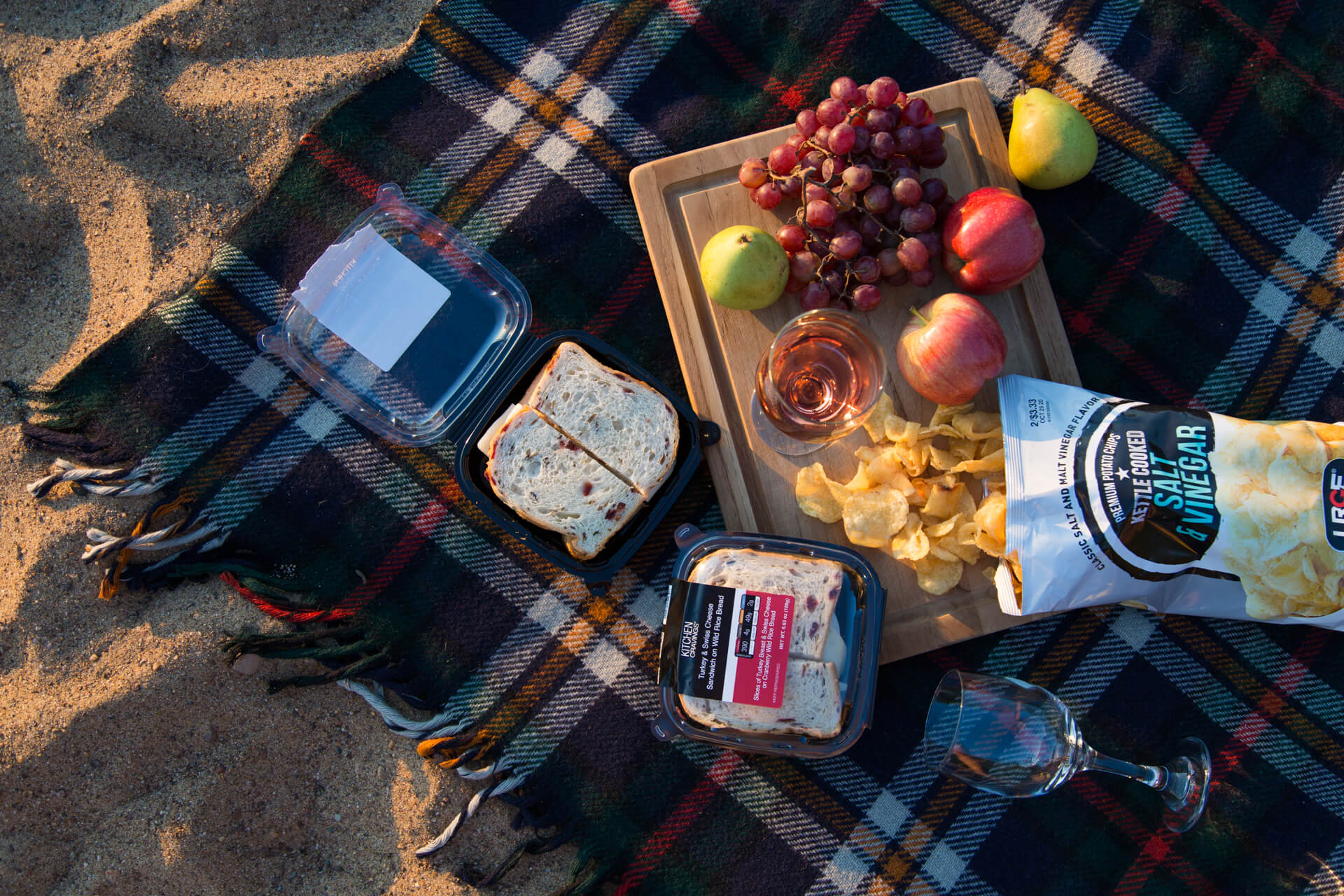 The Classic Beach Picnic
It's no secret that I love beach campfires and lakeside picnics. So when I decided to put together a Kwik Trip-inspired one, I had only one requirement: every picnic item had to come from there. So we swung by the nearest store, grabbed a basket, and started perusing the aisles.
I was looking for four main things – sandwiches, chips, fruit, and s'mores. Kwik Trip had it all! We bought two Kitchen Craving sandwiches with turkey breast and swiss cheese, on cranberry wild rice bread – SO good. This sandwich had tons of flavor and the bread was nice and soft. I highly recommend trying these! We also bought a few apples, pears, and grapes, a bag of salt & vinegar chips, and of course, marshmallows, a chocolate bar, and graham crackers for s'mores.
Tip: Grab a couple of wet-naps to keep your hands clean, plus some mayo/mustard packets for your sandwiches if you'd like! You can find these condiments near the hot food. Also, make sure to keep the plastic grocery bag to carry out trash afterward!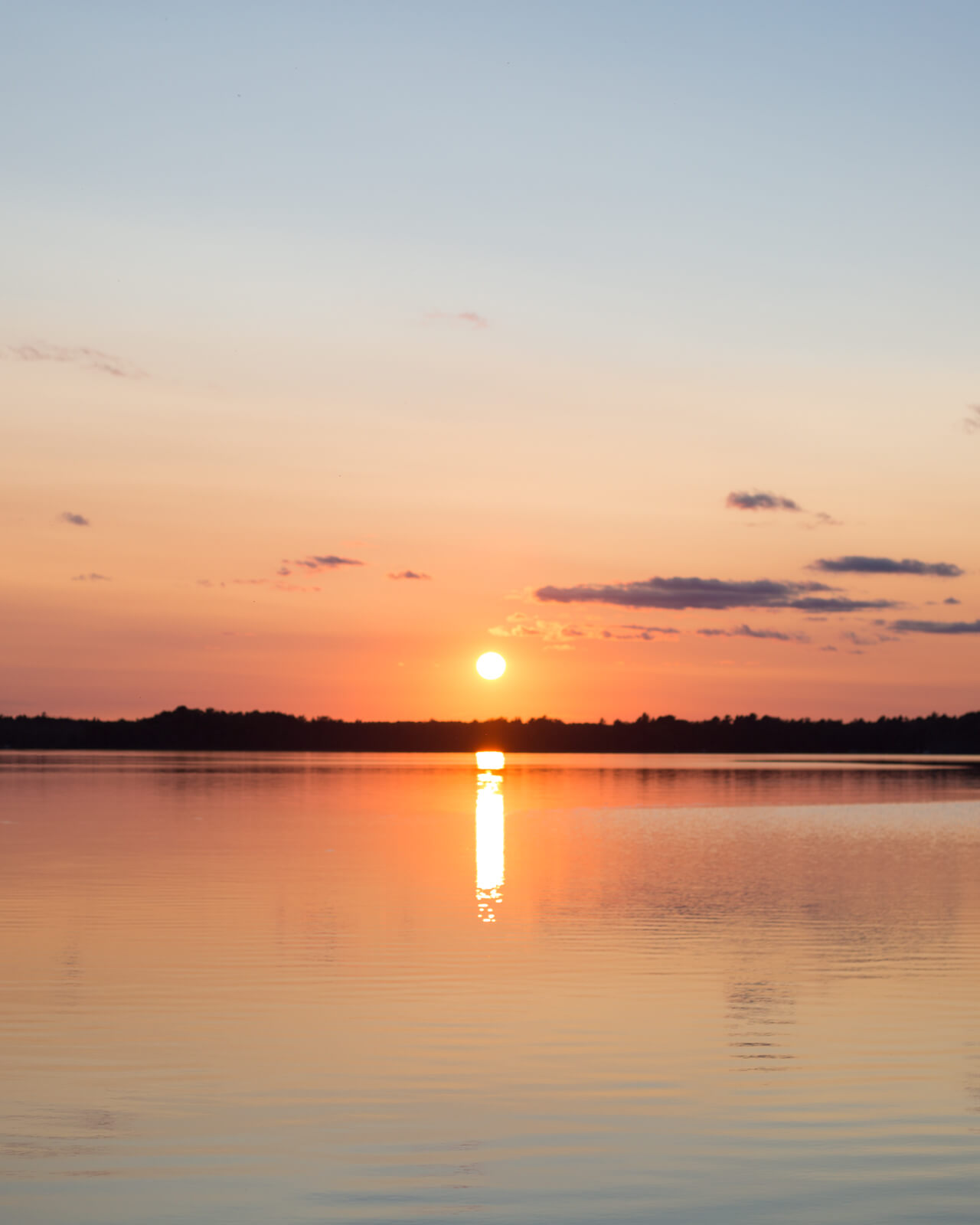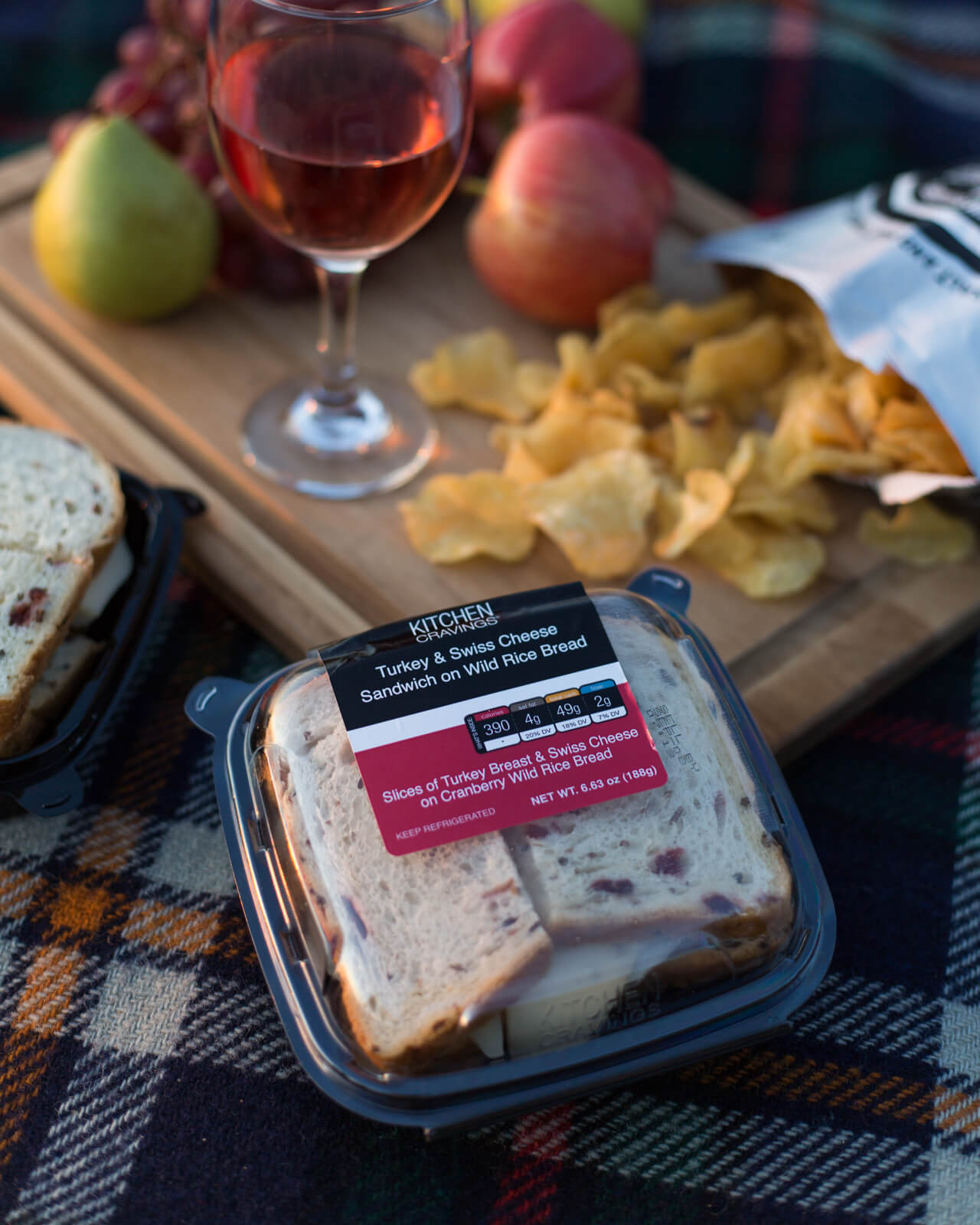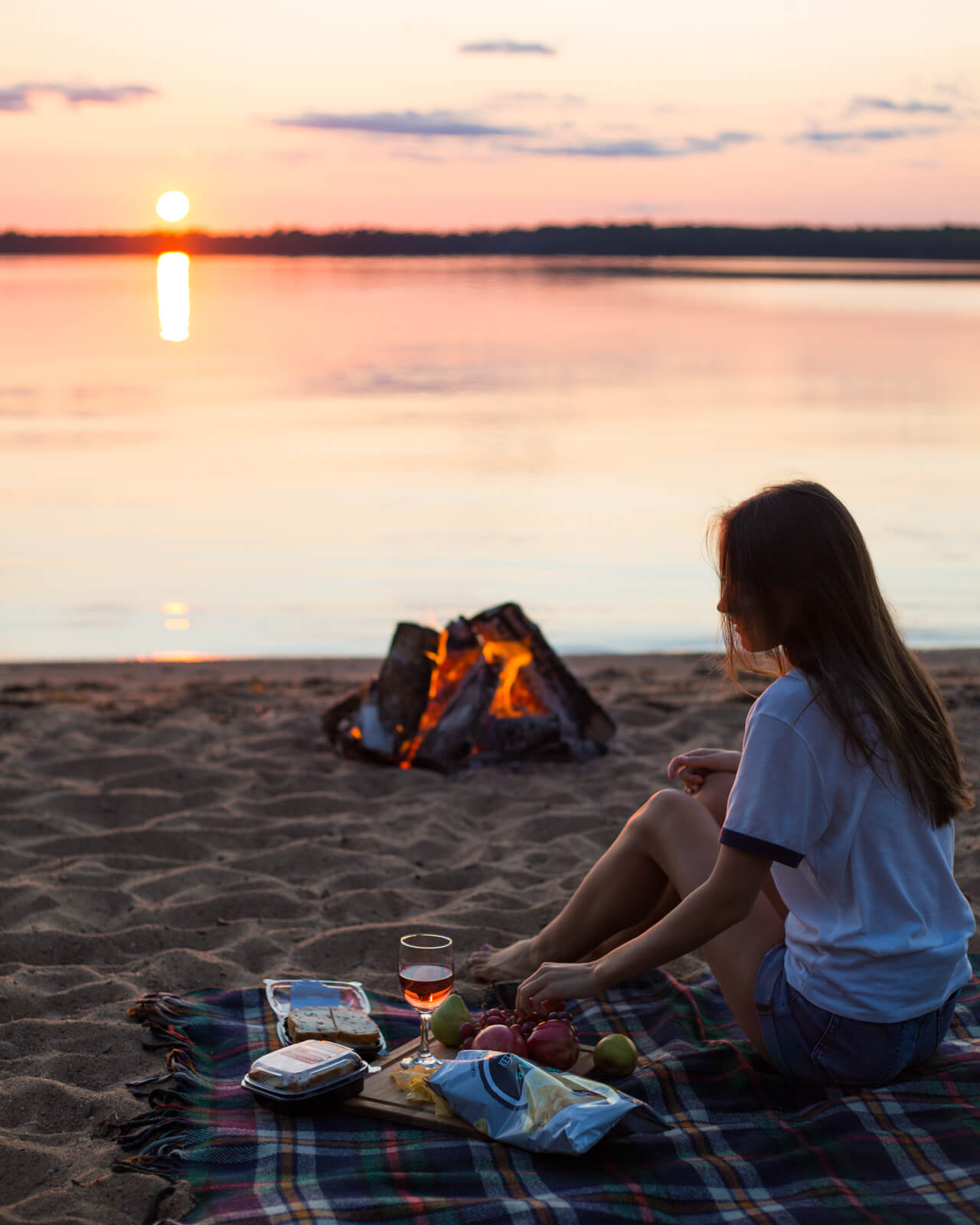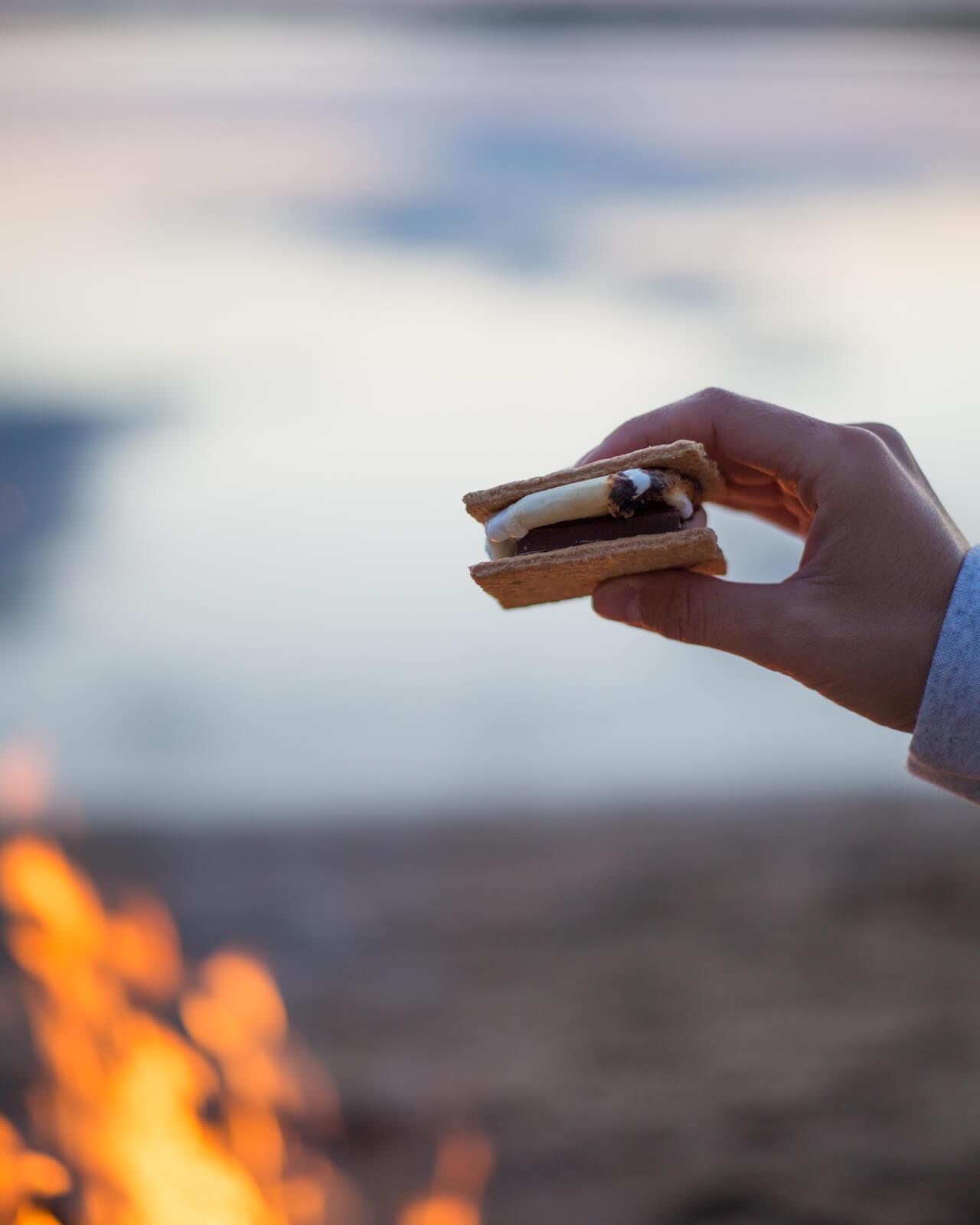 A Backyard Pizza Night
Kwik Trip just recently came out with their new frozen pizza which brings me to my next dinner date idea: a pizza night in your backyard! Kwik Trip's Pothole Pizza is loaded with five different Wisconsin cheeses and assembled right in La Crosse. There are three different varieties, Sausage Palooza (my personal favorite), Pep Rally, and Meat Sweats. You can actually find me in their recent Pothole Pizza taste test video! It's at the bottom of this post.
A backyard pizza night is such a fun and easy idea that can be thrown together last minute. It's something different than just eating at your dining table plus it reminds me of going to a pizza farm!
Bonus points for adding some lawn games, a campfire, or a backyard movie projector.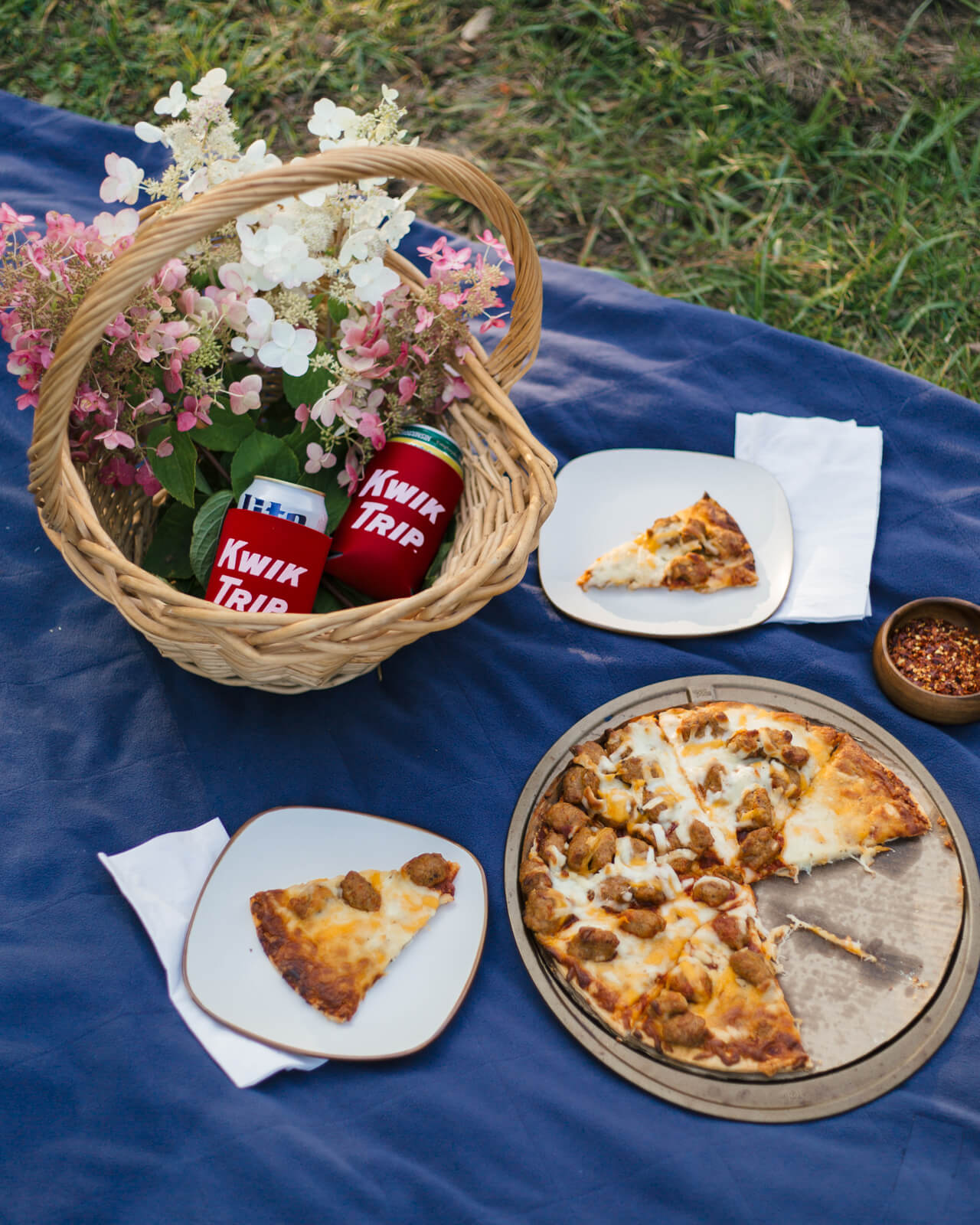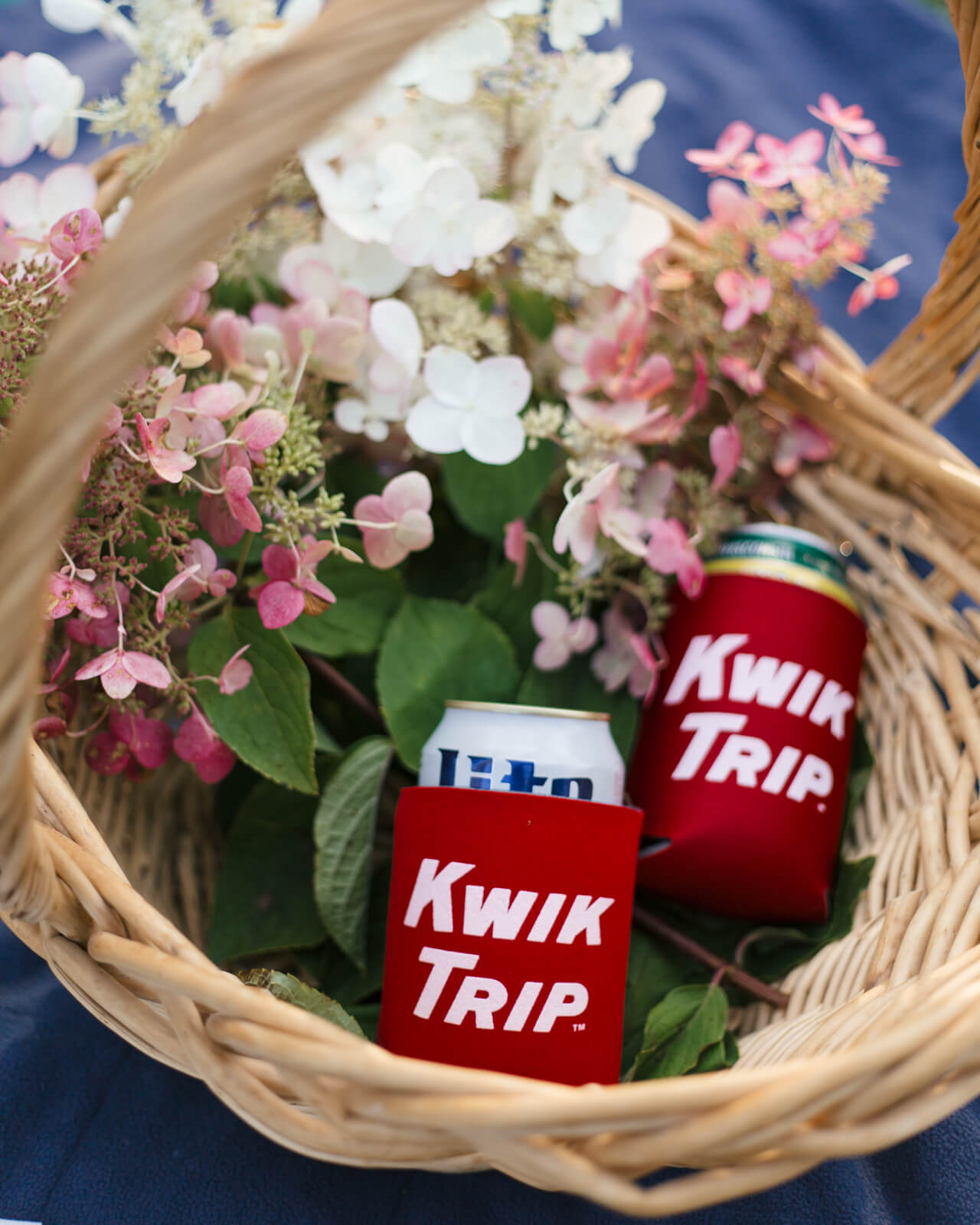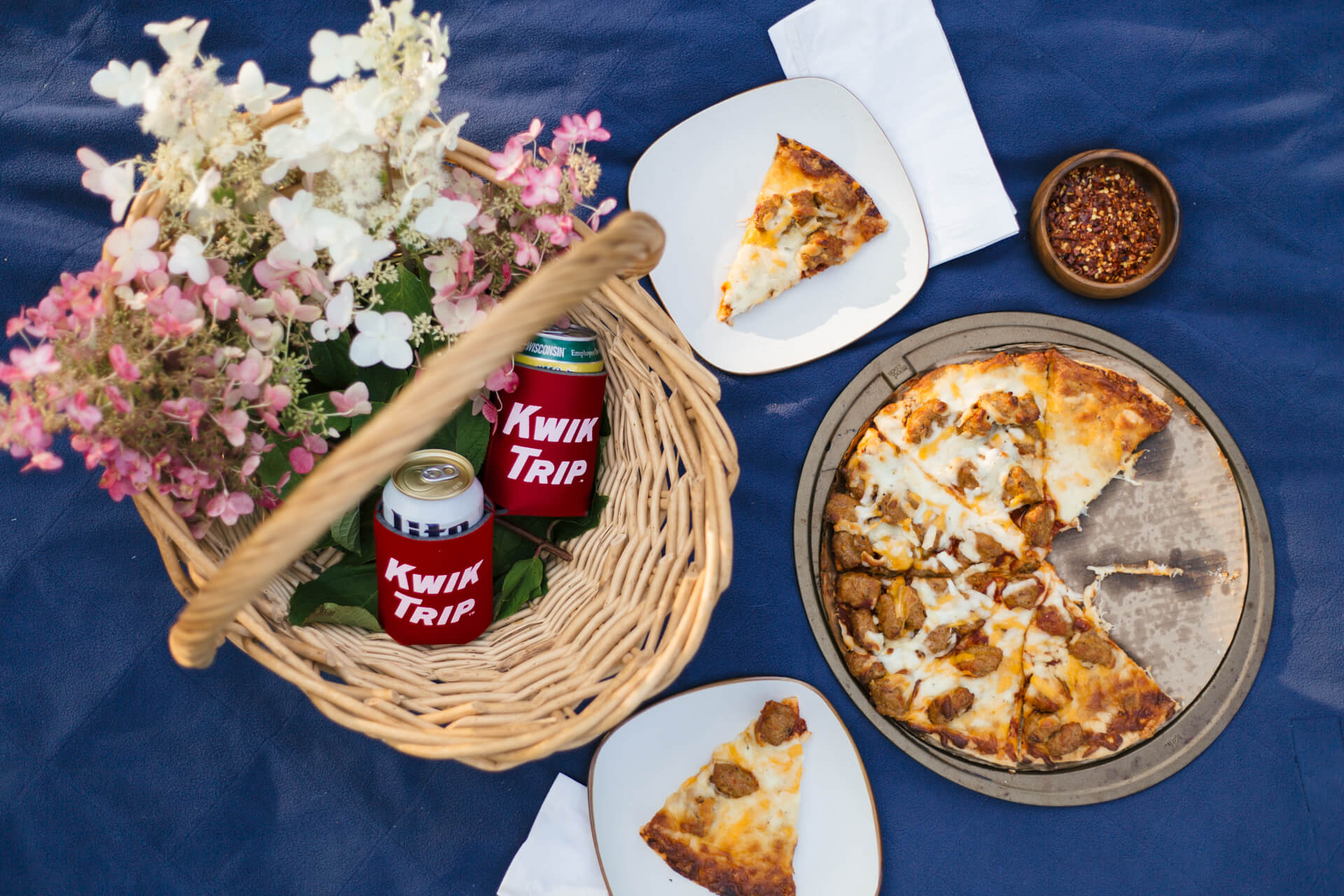 Sunset Take Home Meal
Another genius new Kwik Trip creation that just recently hit select stores: the Take Home Meal! Individually packed with full cooking instructions right on the label, these tasty and easy meals are prepared daily right here in Wisconsin. They have a number of different meal options to choose from; you can see their full menu here!
I picked up two of them for our sunset dinner date – the Mac & Cheese with Chicken & Bacon and the Spaghetti & Meatballs. I popped them in the microwave (they only took a couple of minutes each), wrapped them in tinfoil, and placed them in a small cooler with forks and napkins. Then we drove into our field and watched the sunset while enjoying dinner on the tailgate! If you don't live in the country and have to drive a wee bit farther to see the sunset, not to worry! These Take Home Meals stayed piping hot!
"Our focus for Take Home Meals is Quality, Value, Convenience. We want to provide high quality, ready to heat and eat meal options at a great price."
– Ray Monroe, Director of Commisary Operations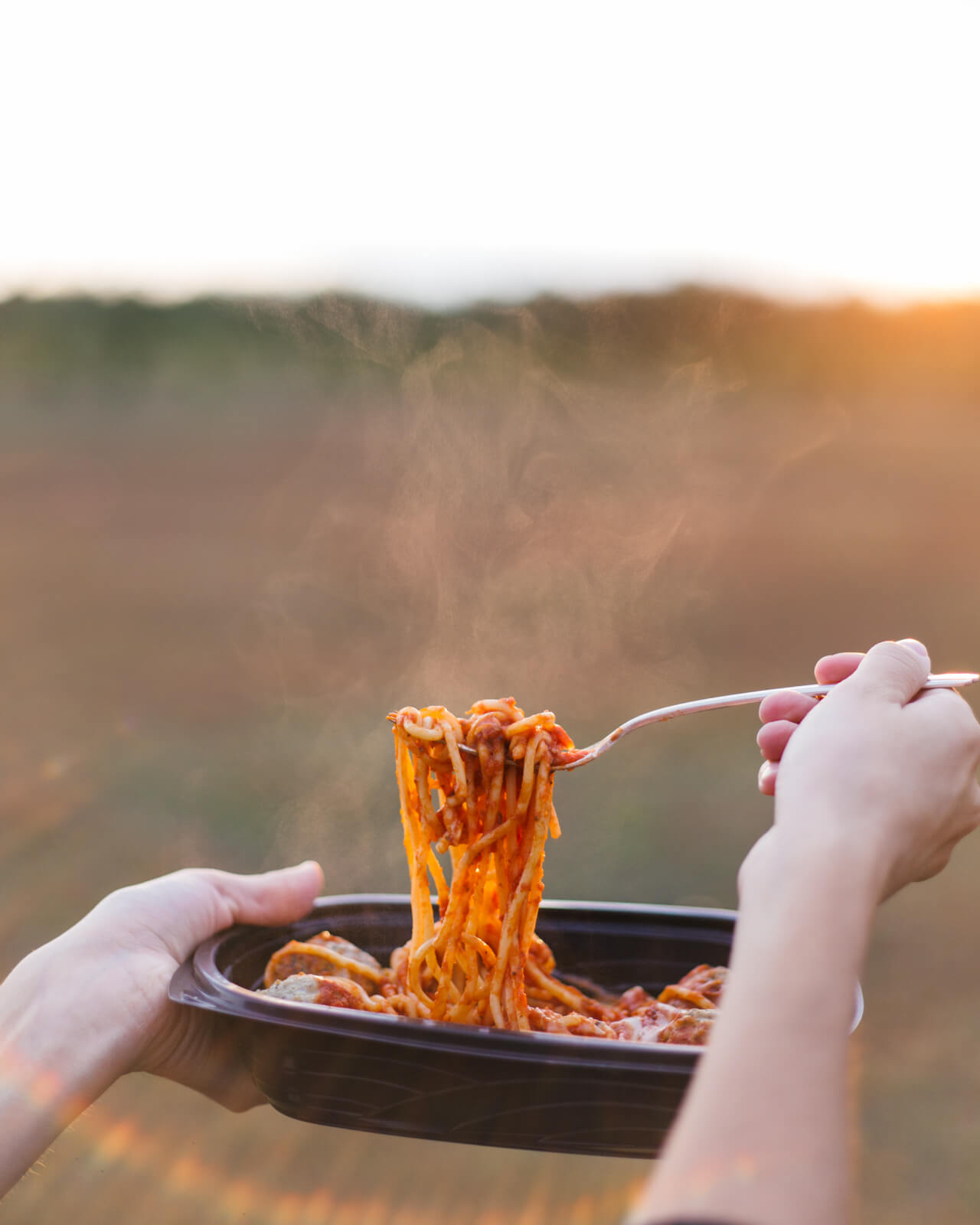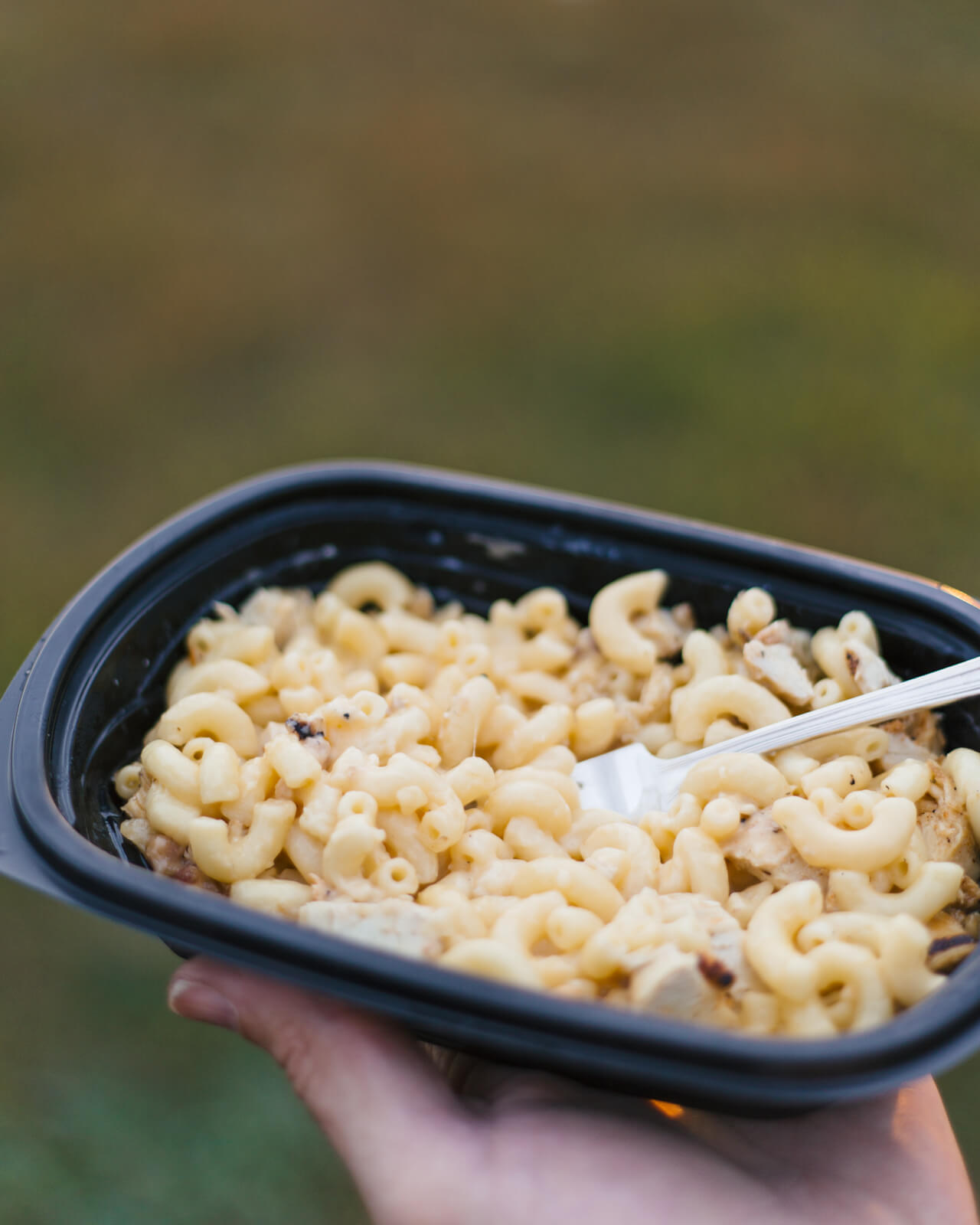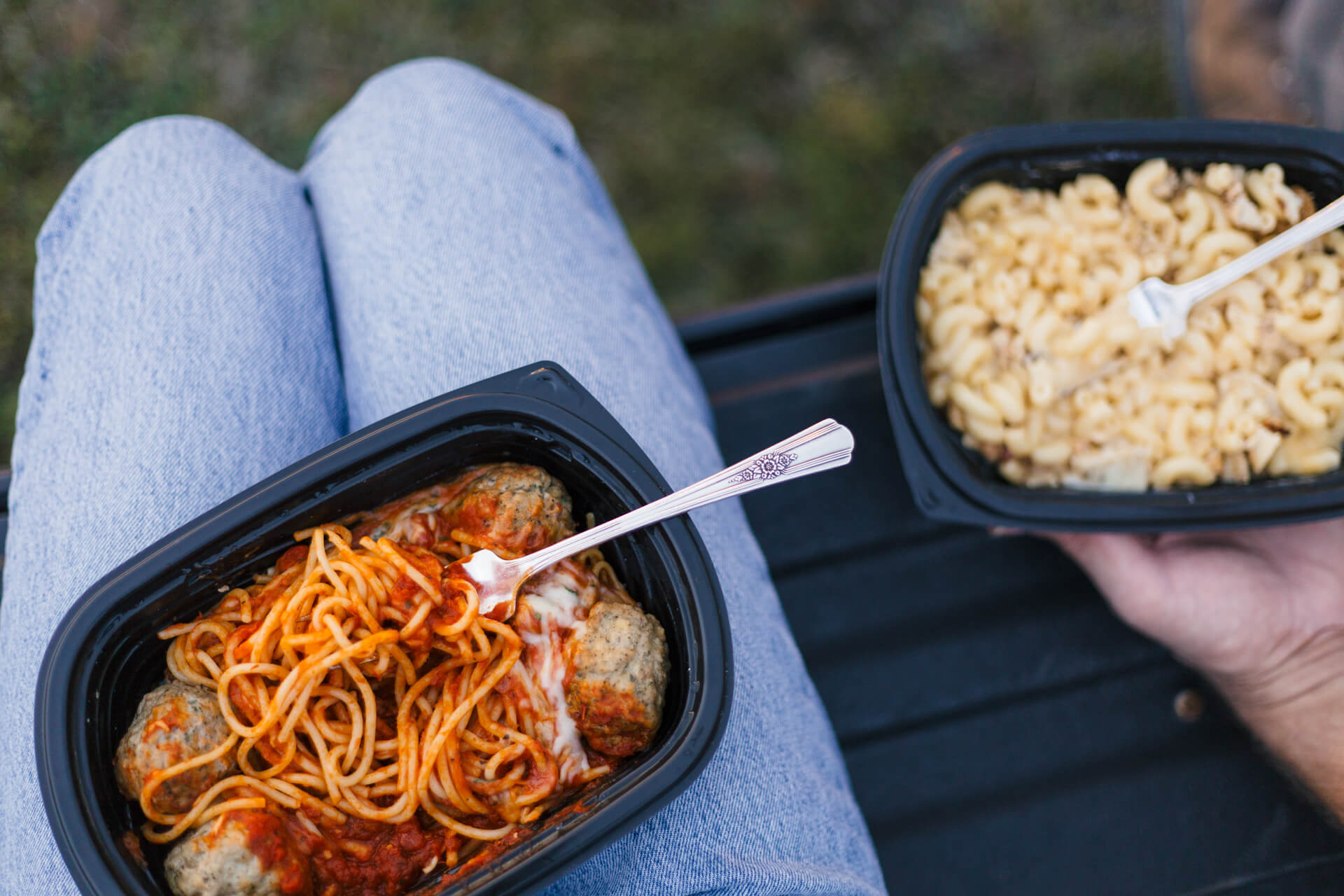 Thank you, Kwik Trip, for sponsoring this post!
Remember to sign up for Kwik Rewards! (It's free and you get awesome perks)