A Weekend Guide to Sister Bay, Wisconsin
In early June, I spent the weekend in Sister Bay, Wisconsin. This charming, lakeside village is located on the northern end of the Door County Peninsula and has a lively, coastal feel to it. As we entered Sister Bay that Friday afternoon, we made our way down the sloping hill leading us into the heart of it all. The sidewalks were bustling with people as they made their way in and out of shops and restaurants. Sailboats bobbed lazily in the marina and goats dined al fresco on a roof across the street.
We explored nearly every corner of Sister Bay and today, I've put together a weekend guide to share where we went and what we did!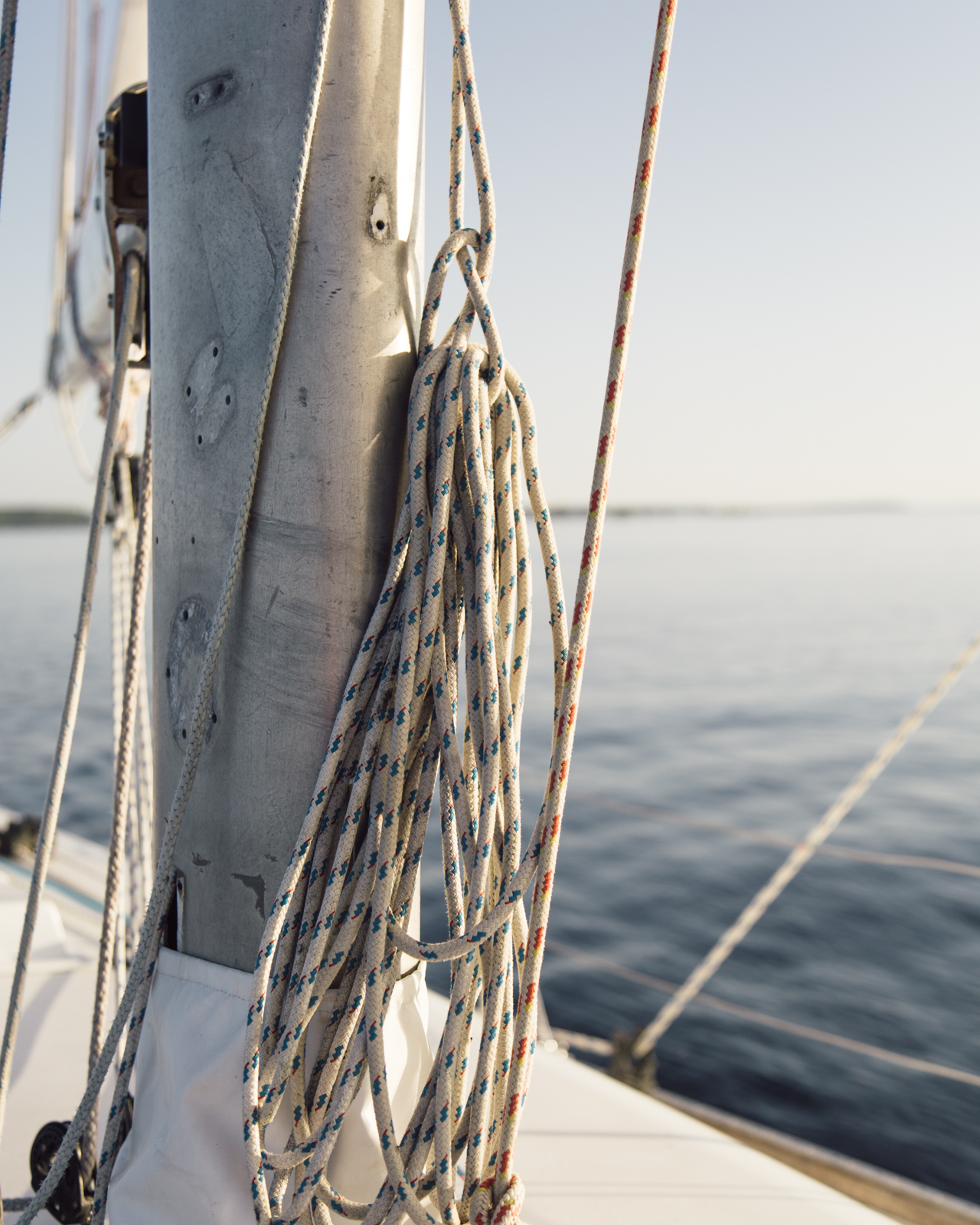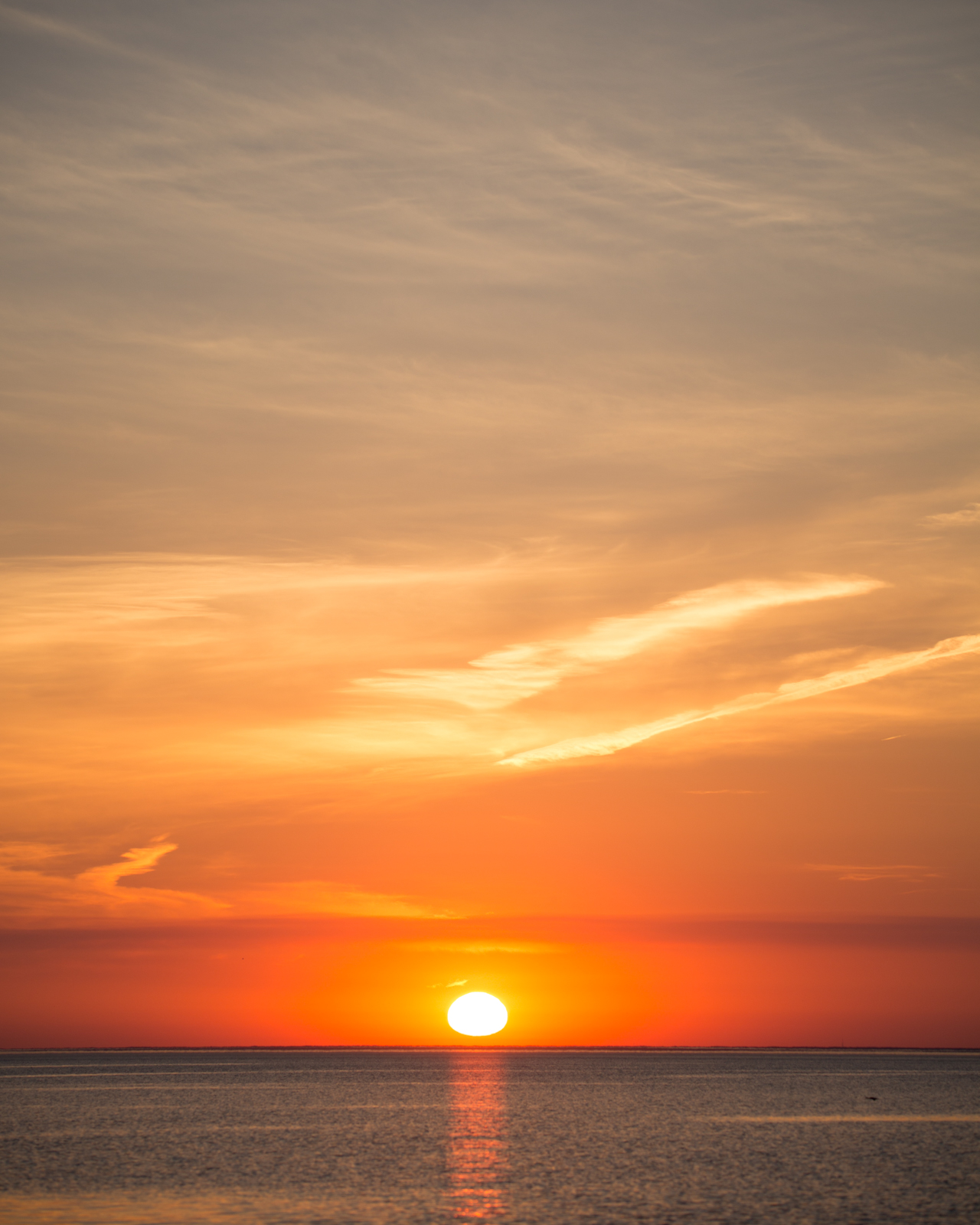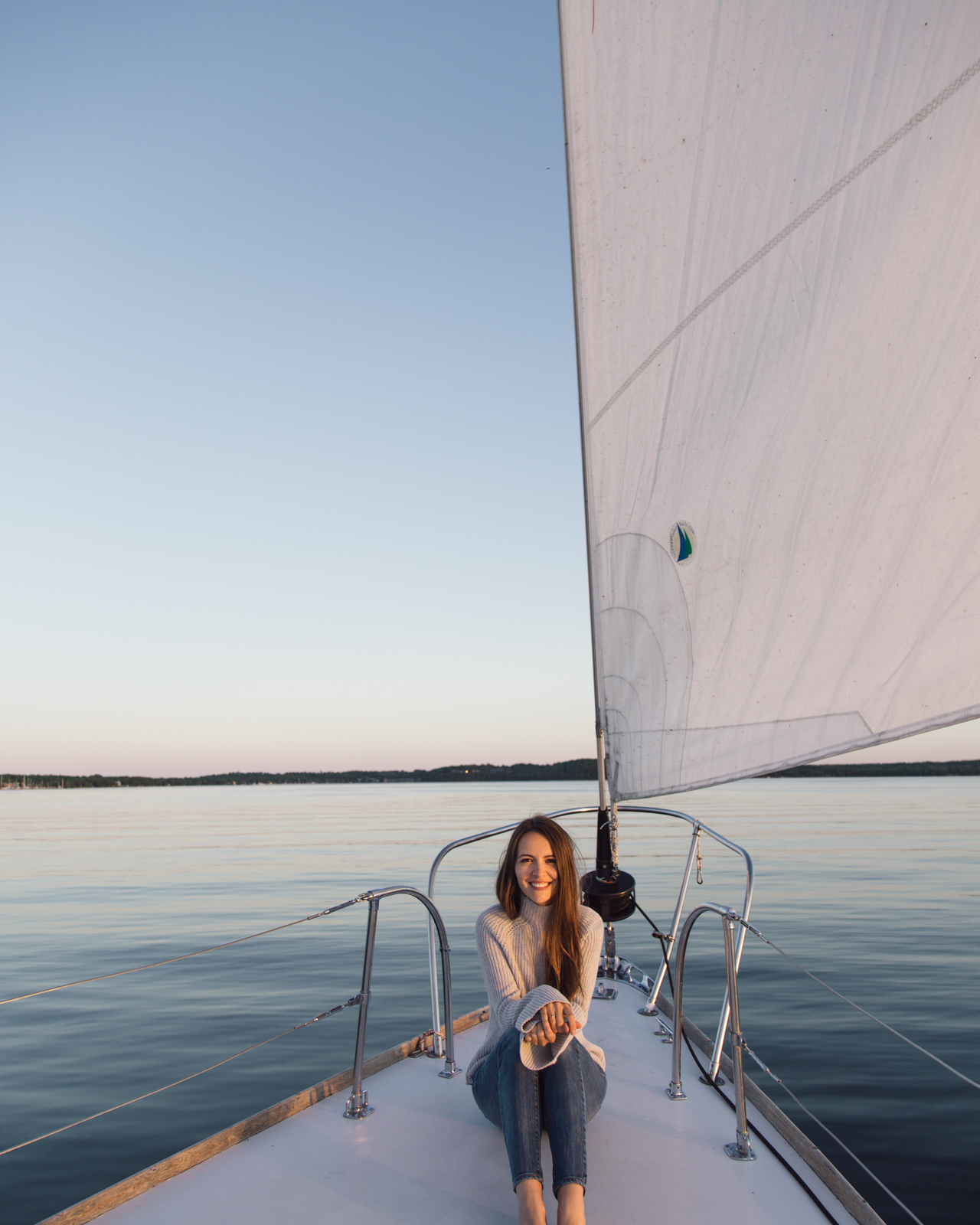 3:00 PM - Check In
We ended up staying at the Scandinavian Lodge, a resort-style hotel just minutes outside of town. Our room was a spacious two-bedroom condo with a fireplace, a kitchen, and a large balcony overlooking the outdoor pool. This hotel honestly couldn't have been in a better location. It was so close to town which made it super convenient to hop back and forth yet was far enough away where we could escape from the hustle and bustle.
View more Sister Bay lodging here.
5:00 PM - Dinner at Al Johnson's
After checking in, we headed downtown to Al Johnson's. This charming Swedish restaurant is an absolute must while visiting Sister Bay. Whether you dine inside or grab a pint in the outdoor beer garden, Al Johnson's is sure to put a smile on your face! Make sure to look up at their iconic grass-covered roof where you'll often see about four or five goats milling around. If you missed seeing the goats during your visit, not to worry! Just head over to the live goat cam 🙂
Travel Tip | I 'd recommend trying the Swedish pancakes.
6:30 PM - Sunset Sail
If you're looking for a memorable experience while visiting Sister Bay, I would highly recommend booking a sunset sail with Sail Door County. This was, without a doubt, the highlight of our trip! We had a private, two-hour charter on the Passage North, a luxurious and classic-looking sailboat. We watched the sunset, took lots of pictures, and just enjoyed the Lake Michigan views. This was definitely one for the books!
View rates + schedule.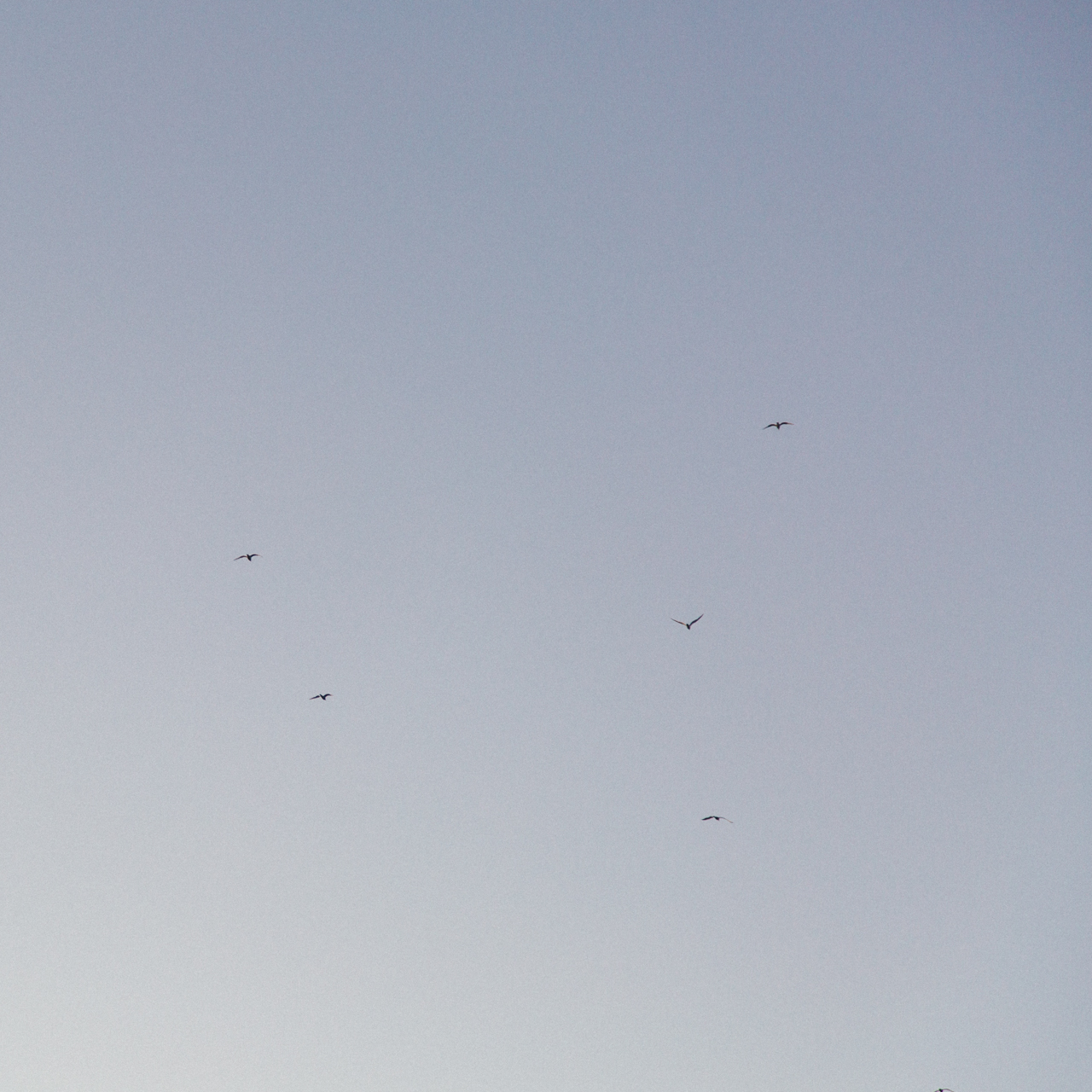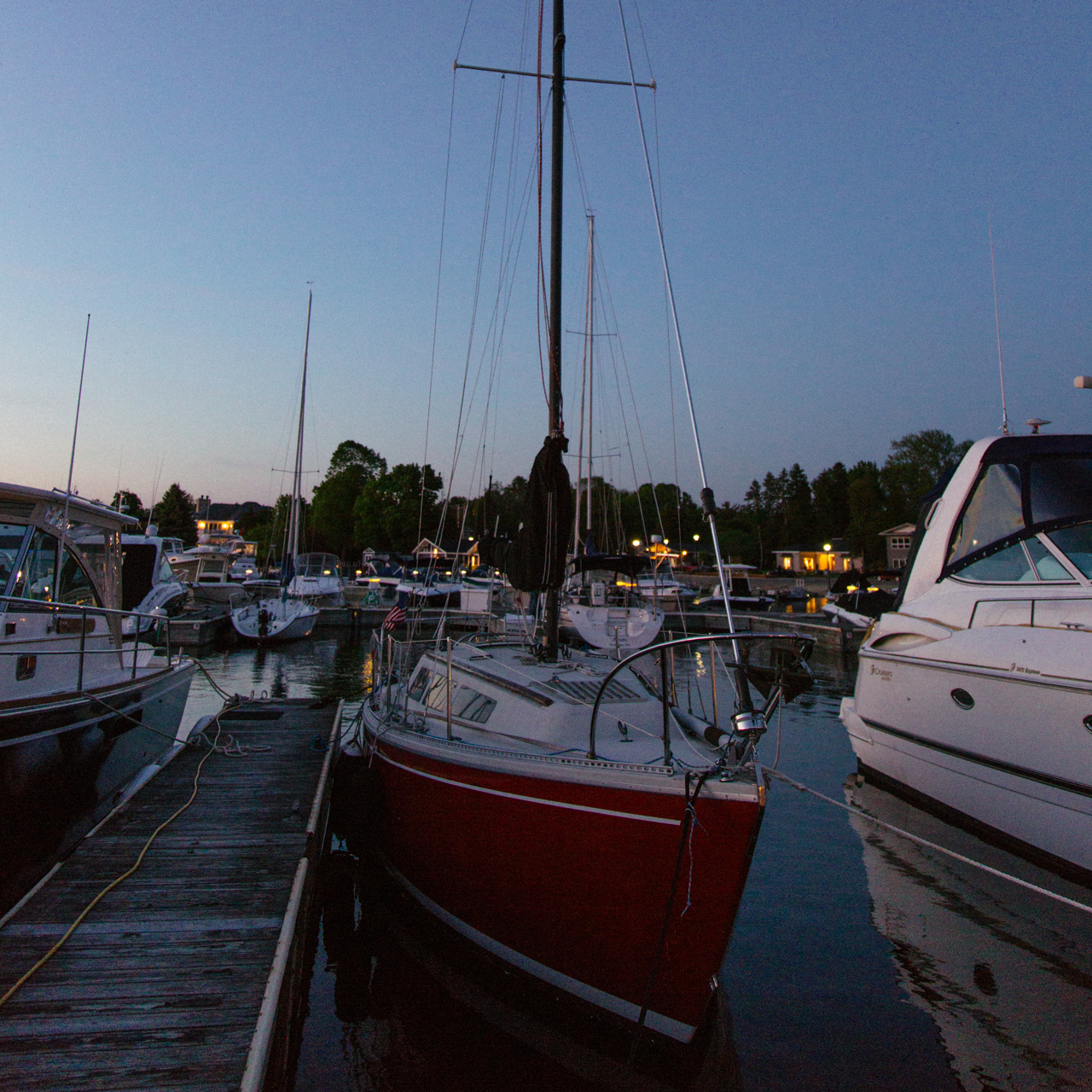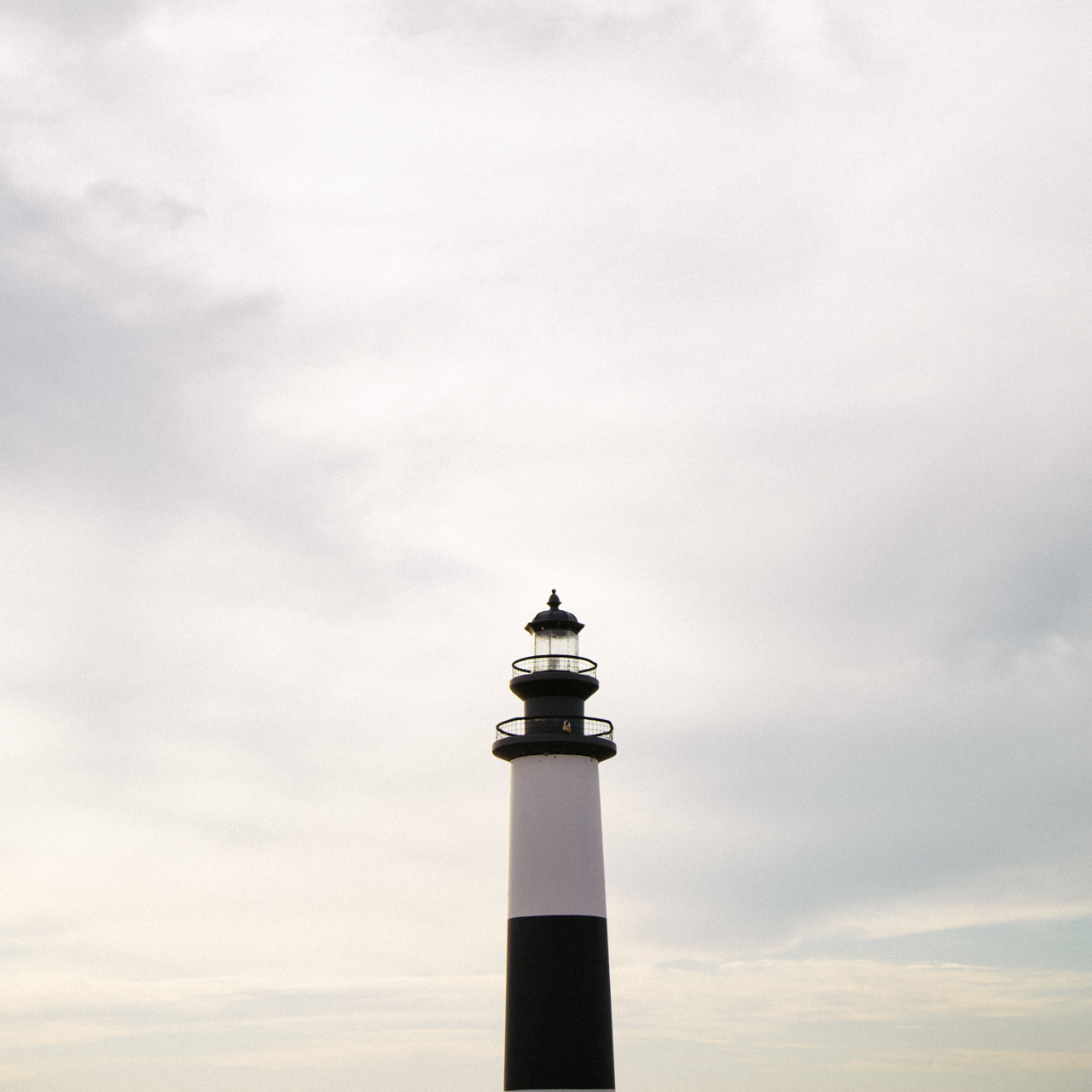 8:00 AM - Breakfast at Carroll House Restaurant
On Saturday morning, we headed to Carroll House Family Restaurant for breakfast. This cute little diner has great food and really friendly staff. I ordered the waffles!
10:00 AM - Explore Sister Bay
After breakfast, I'd recommend taking some time to just explore the area. Head over to Sister Bay Beach, drive the Door County backroads, or walk up and down the main street.
12:00 PM - Lunch at Roots Inn and Kitchen
I really enjoyed our lunch at Roots Inn and Kitchen! We dined out on their private, outdoor balcony which is tucked away in the trees. I would recommend their local Wisconsin bratwursts.
2:00 PM - Kayak Rentals
Adventure out on the water with kayak or paddleboard rentals from Bay Shore Outfitters! We rented two sit-on-top kayaks and paddled along the shoreline. On our way back, we saw a bald eagle perched in a tree!
6:00 PM - Dinner + Sunset
Enjoy dinner at Sister Bay Bowl, a family-owned supper club, bar, and bowling alley.  End the day by walking down to one of the marinas and watching the sunset.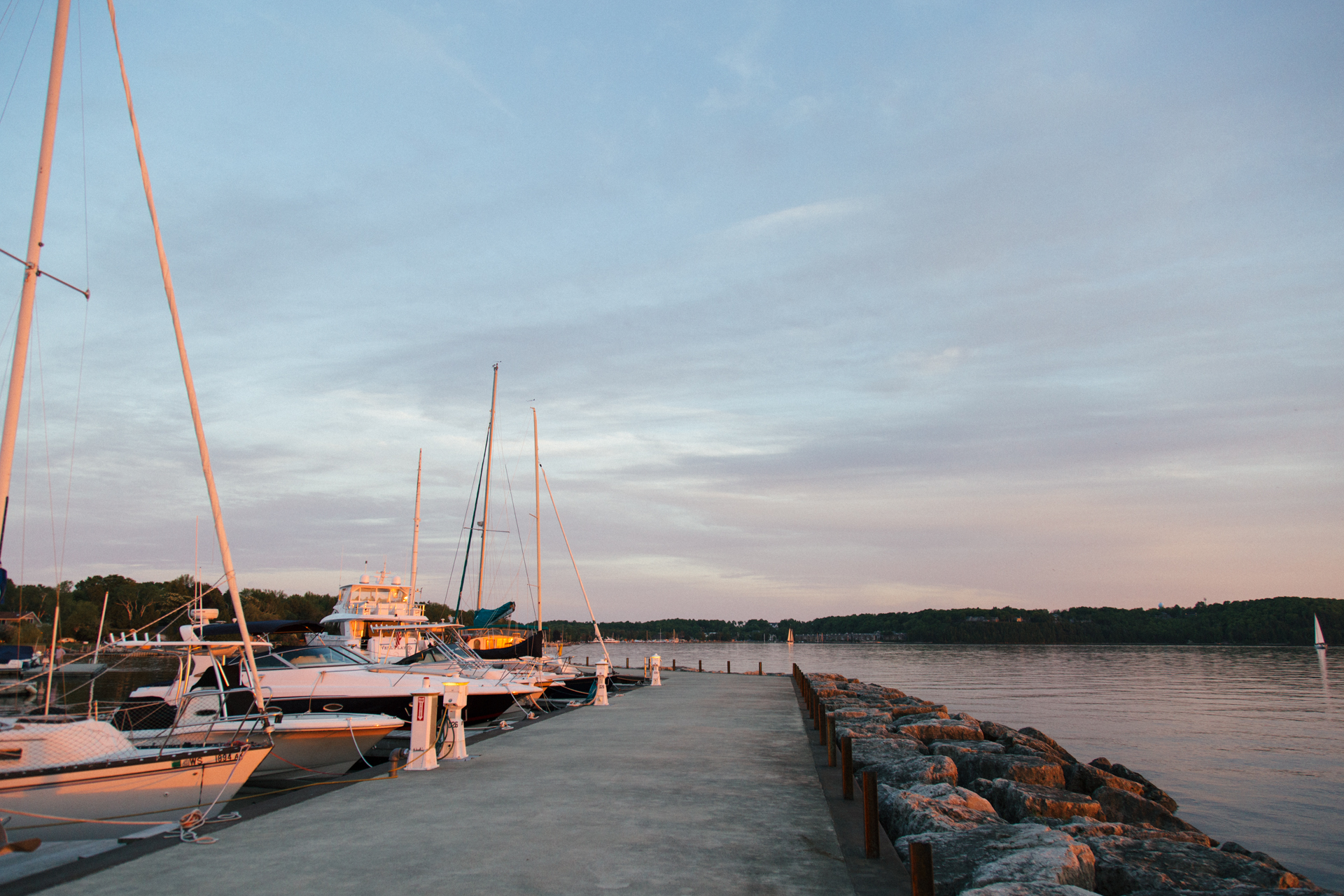 This is the marina by Yacht Works.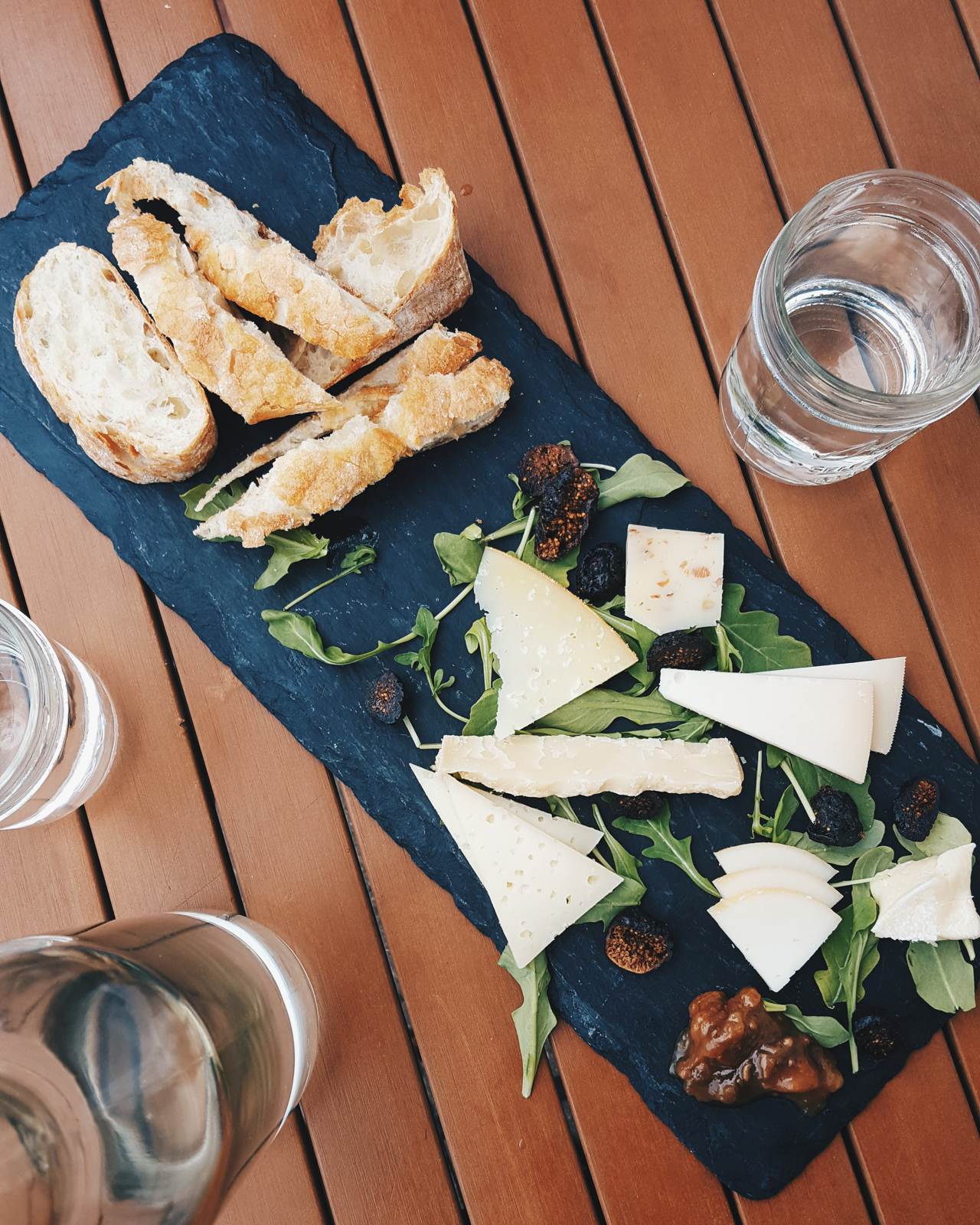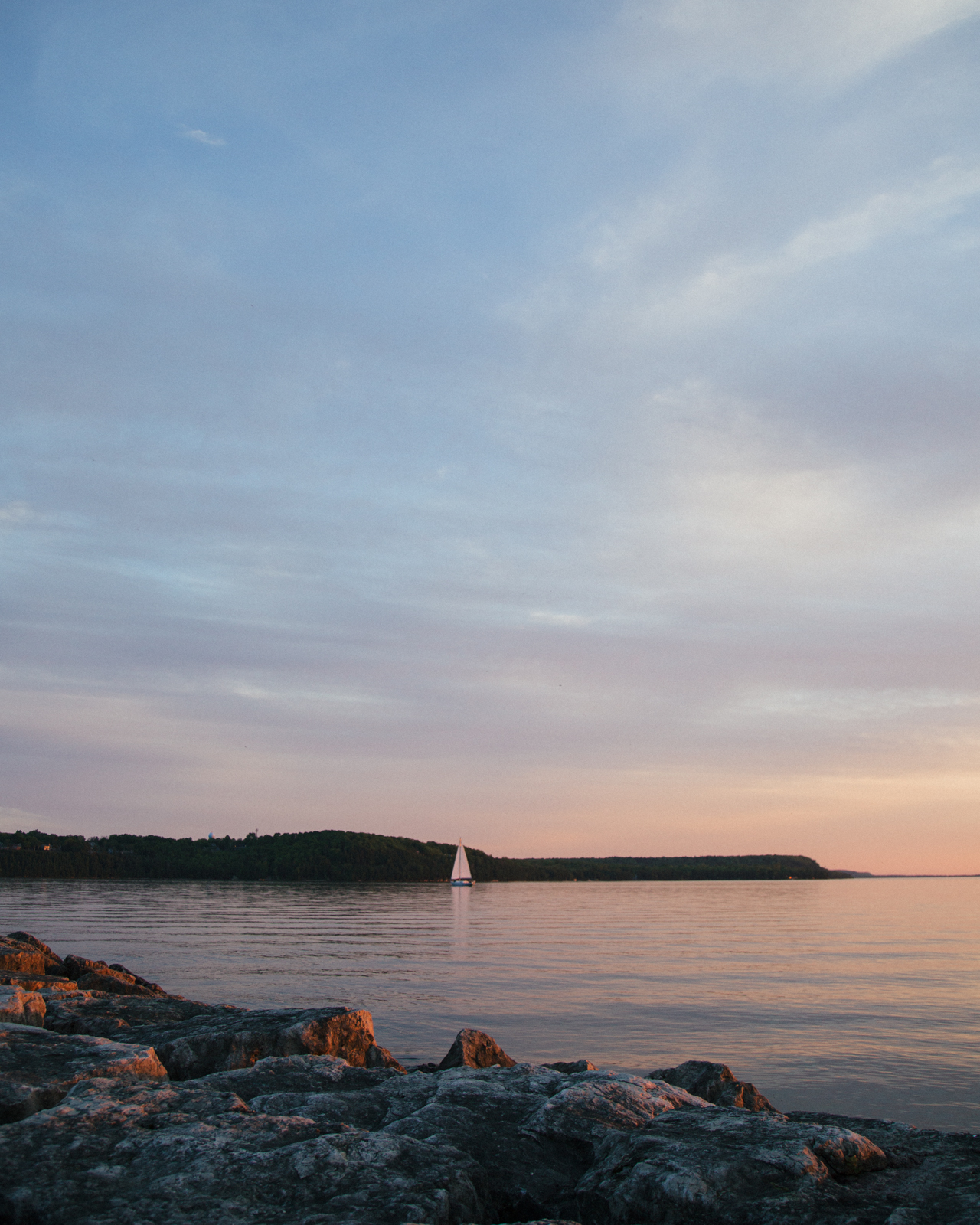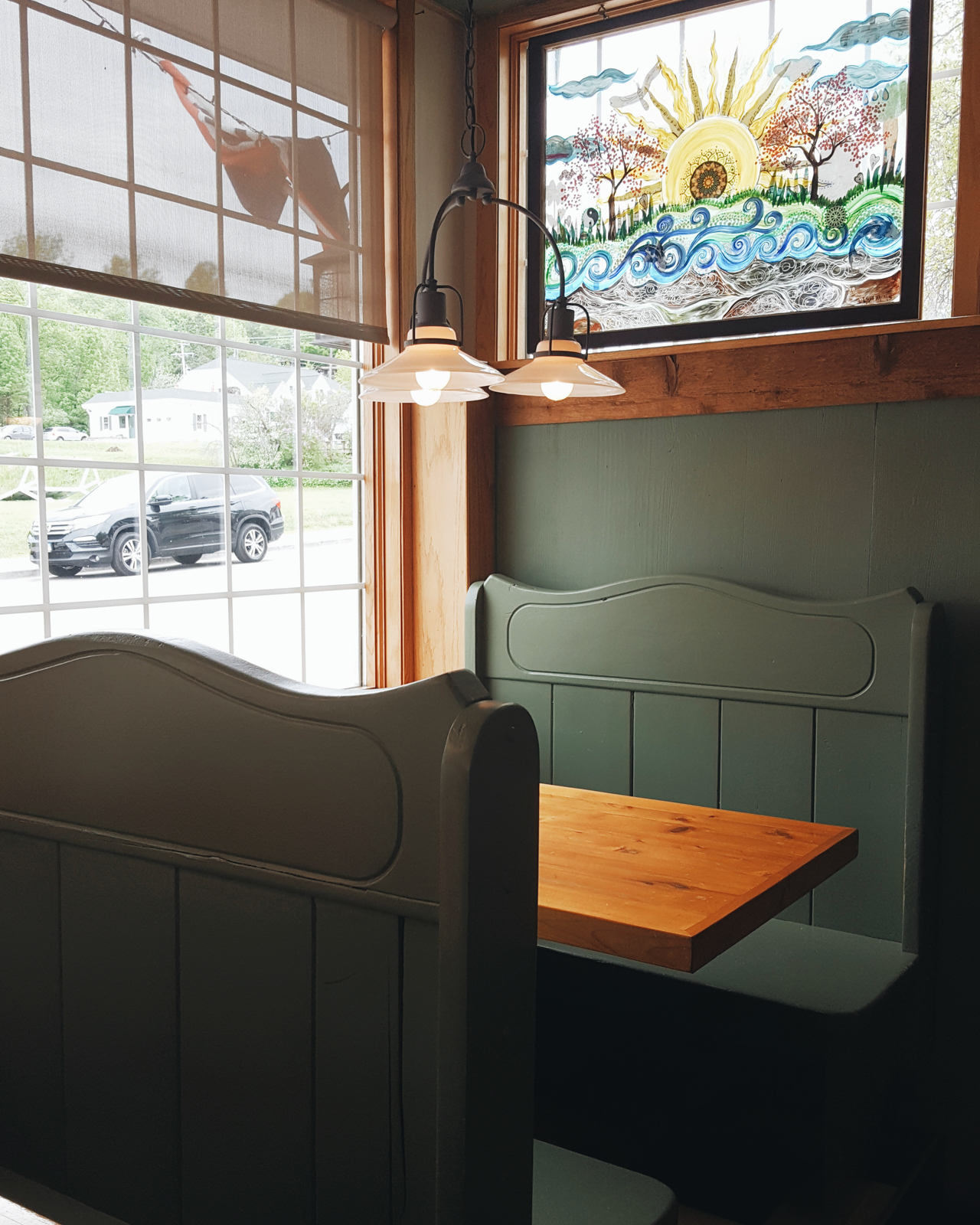 8:00 AM - Breakfast at Grasse's
Grab some coffee and breakfast at Grasse's Grill, a quaint restaurant with big, gridded windows and olive-colored booths. I ordered the pancakes and they were super tasty!
10:00 AM - Shopping
Just up the street from Grasse's is On Deck Clothing Company. This store is huge and has so much to choose from! I found the prettiest red dress with little buttons down the front. It has quickly become one of my favorite items in my closet 🙂
For more Sister Bay stores, click here.
12:00 PM - Door County Creamery
Our last stop before leaving Sister Bay was Door County Creamery. We ordered a petite cheese plate with a variety of different cheeses, all from their farm. Afterward, we tried some of their gelato and oh. my. goodness. I forgot how delicious gelato is. Theirs is even more special because it's handcrafted daily using fresh goat milk from their farm. How cool is that?!
Scandinavian Lodge
10506 WI-57, Sister Bay, WI 54234, USA
Al Johnson's Swedish Restaurant
10698 N Bay Shore Dr, Sister Bay, WI 54234, USA
Sail Door County
10733 N Bay Shore Dr, Sister Bay, WI 54234, USA
Carroll House Family Restaurant
2445 S Bay Shore Dr, Sister Bay, WI 54234, USA
Sister Bay Beach
2362 Mill Rd, Sister Bay, WI 54234, USA
Roots Inn and Kitchen
2378 Maple Dr, Sister Bay, WI 54234, USA
Bay Shore Outfitters
2457 S Bay Shore Dr, Sister Bay, WI 54234, USA
Sister Bay Bowl
10640 N Bay Shore Dr, Sister Bay, WI 54234, USA
Grasse's Grill
10663 N Bay Shore Dr, Sister Bay, WI 54234, USA
On Deck Clothing Company
10635 N Bay Shore Dr, Sister Bay, WI 54234, USA
Door County Creamery
10653 N Bay Shore Dr, Sister Bay, WI 54234, USA
FOLLOW KRISTEN ON INSTAGRAM