A Manitowish Waters Getaway at Alderwood Resort
Nestled in the heart of northern Wisconsin sits The Brick House – a beautifully immaculate colonial-style rental home on the shores of Alder Lake, part of Manitowish Waters Chain of 10 Lakes. It's a large and spacious place complete with five bedrooms, three-and-a-half baths, two living rooms (each with their own fireplaces!), and a big three-season room. When we pulled into the driveway, I felt like I was on a movie set… the white-pillared front porch, the shuttered windows, the lakeside view… Talk about the ultimate Northwoods getaway!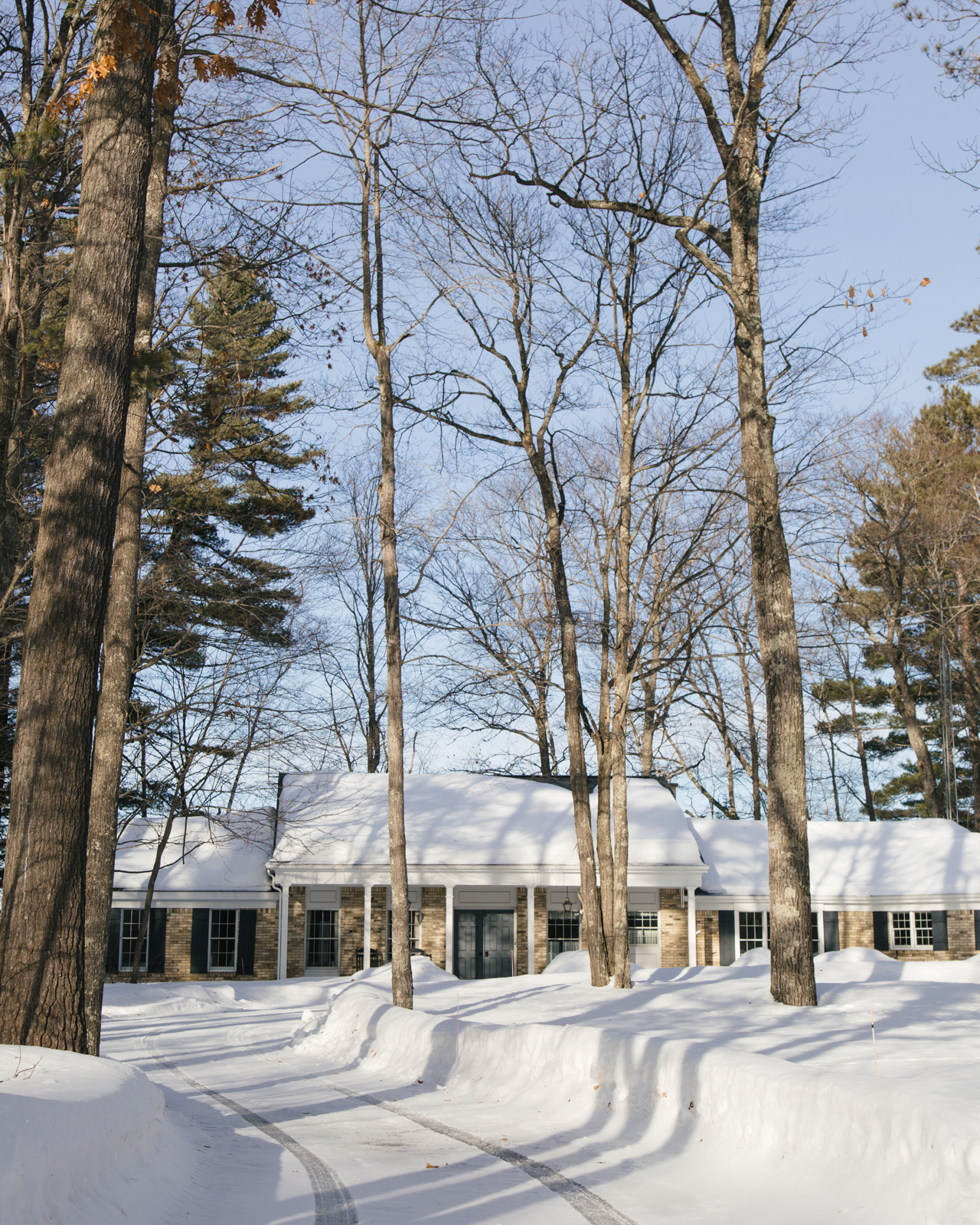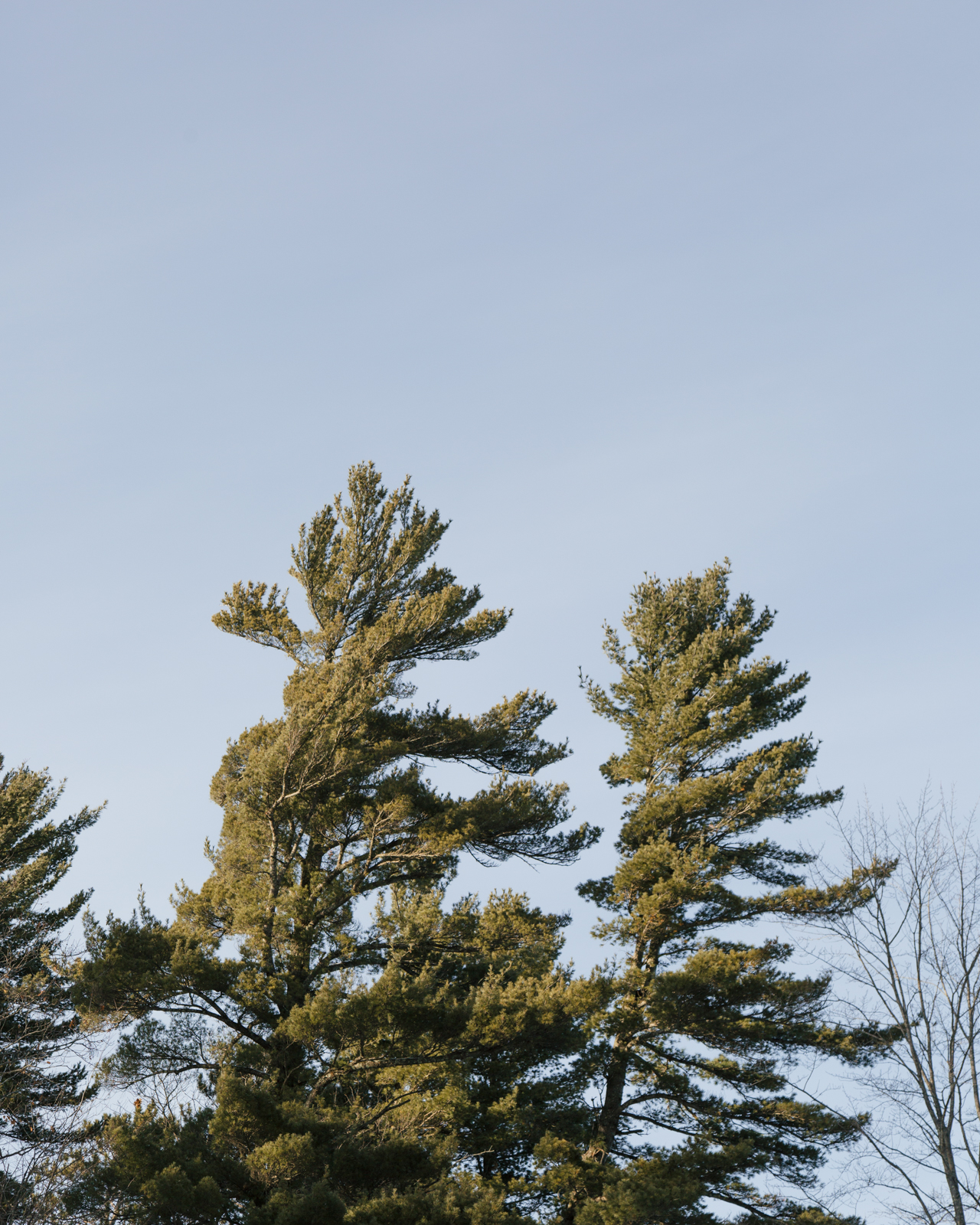 We were booked here for two nights and I couldn't wait to check out the interior! As we explored The Brick House, the first thing that struck me was how cozy it felt for being so expansive. It was cabin-y yet elegant all at the same time!
With five bedrooms to choose from, we ended up staying in the king room on the first floor. I just loved the white pine paneling and the blue gingham comforter!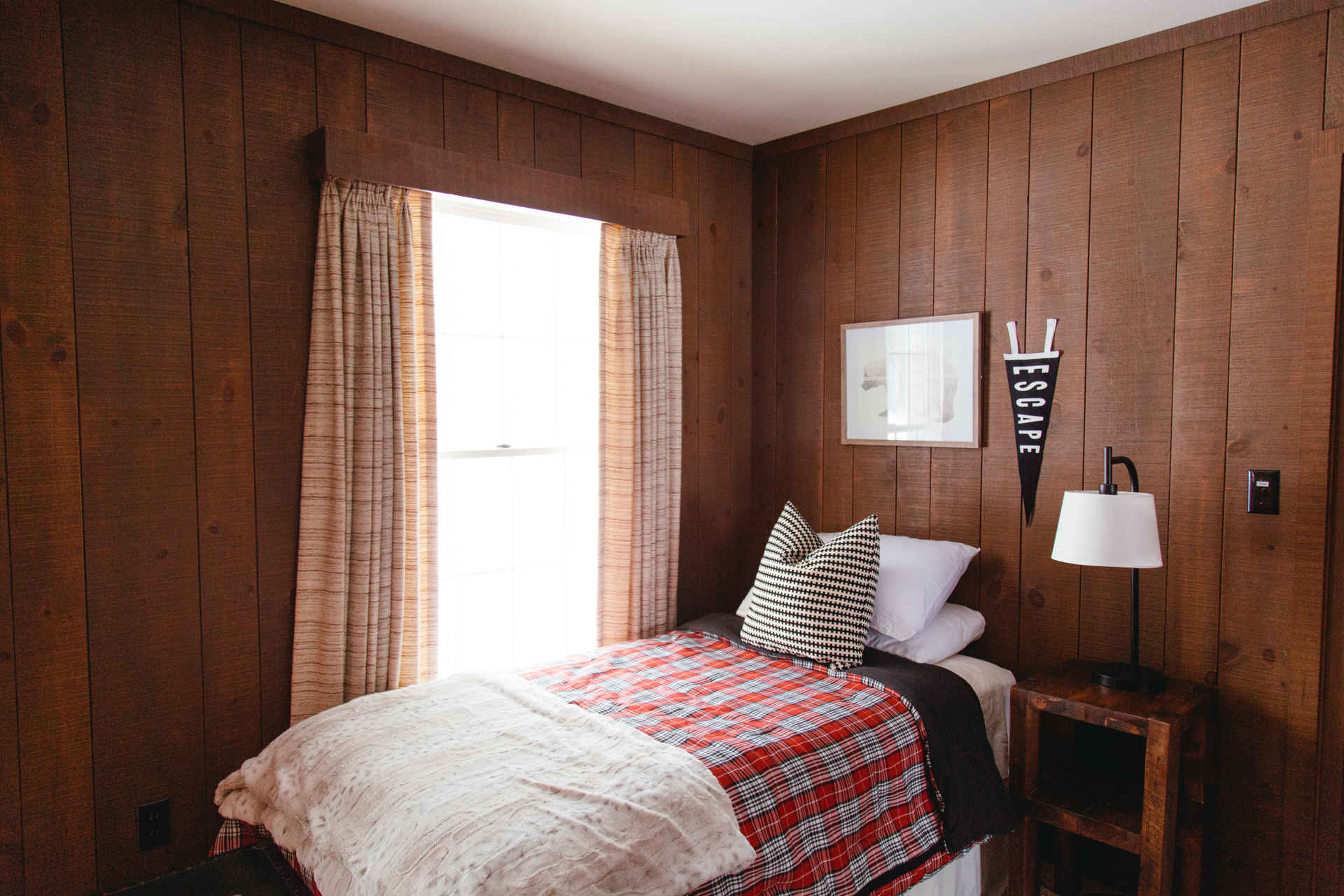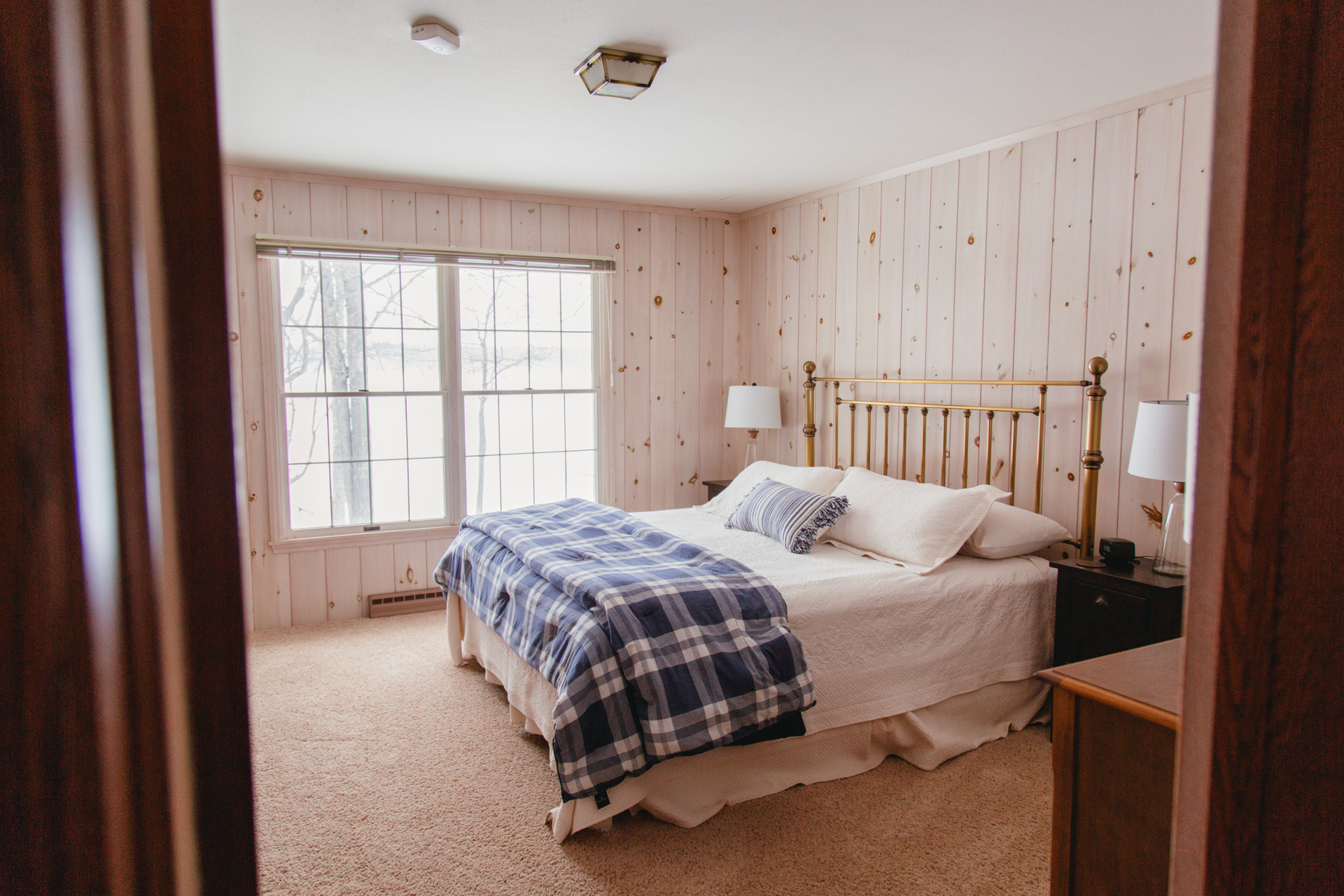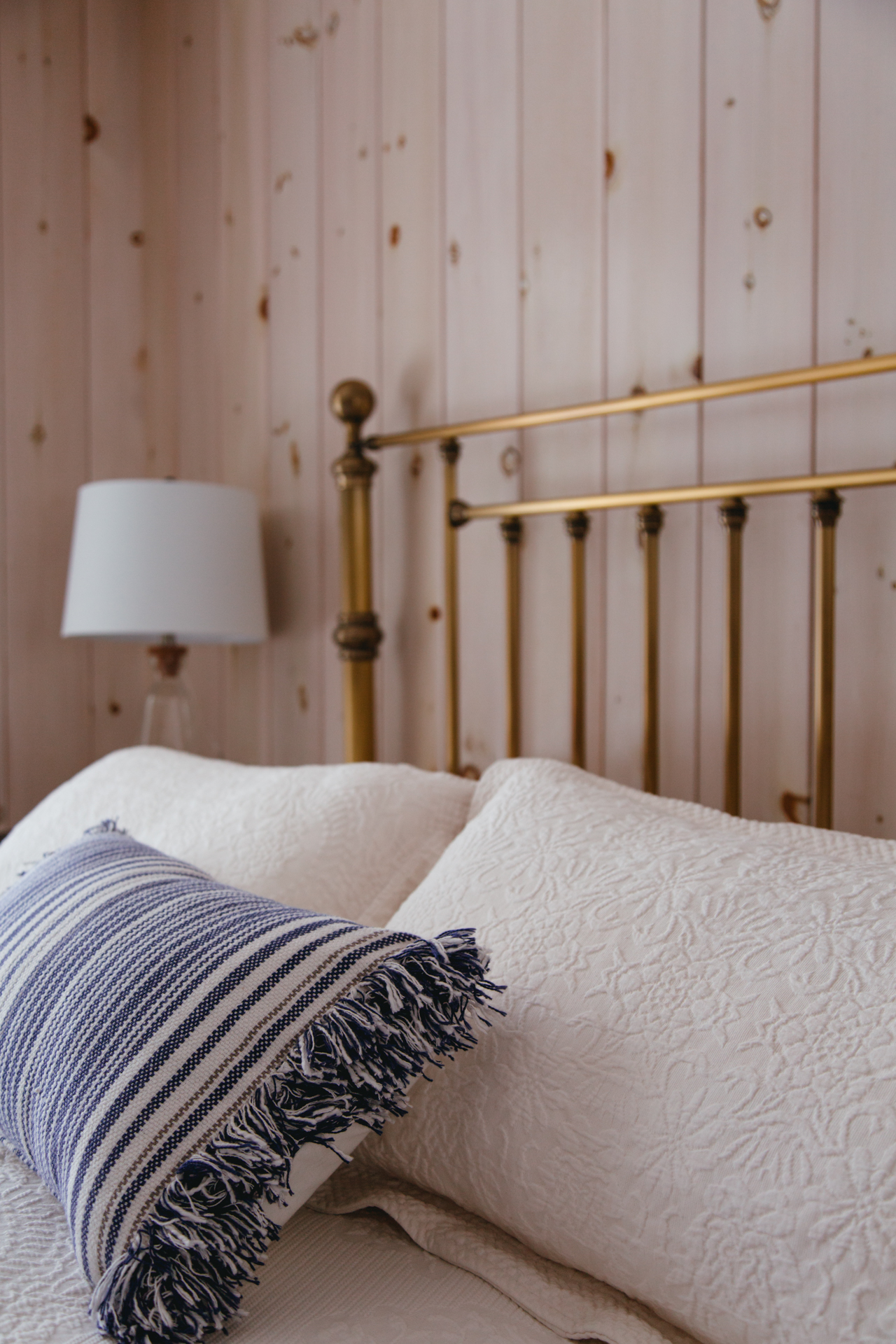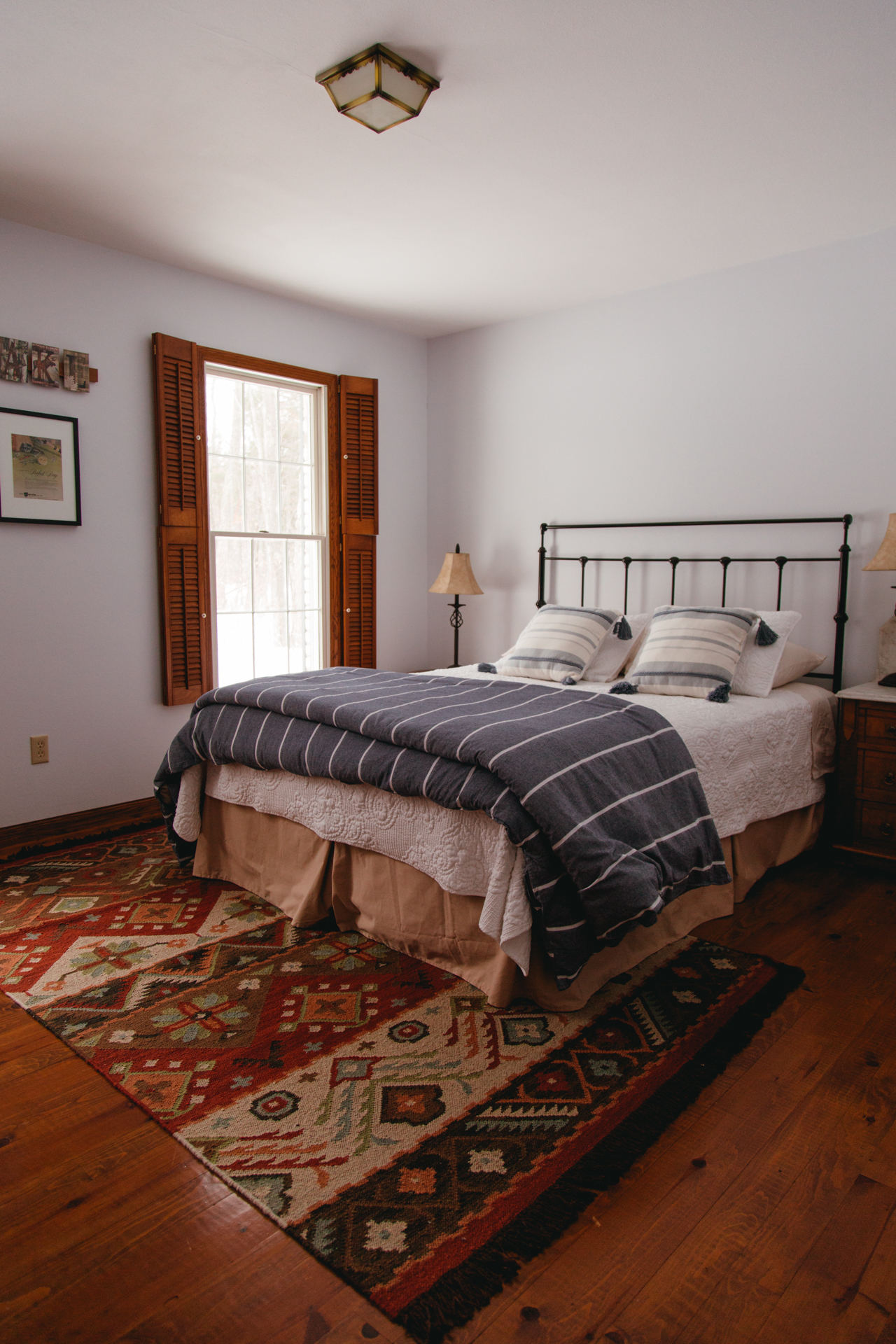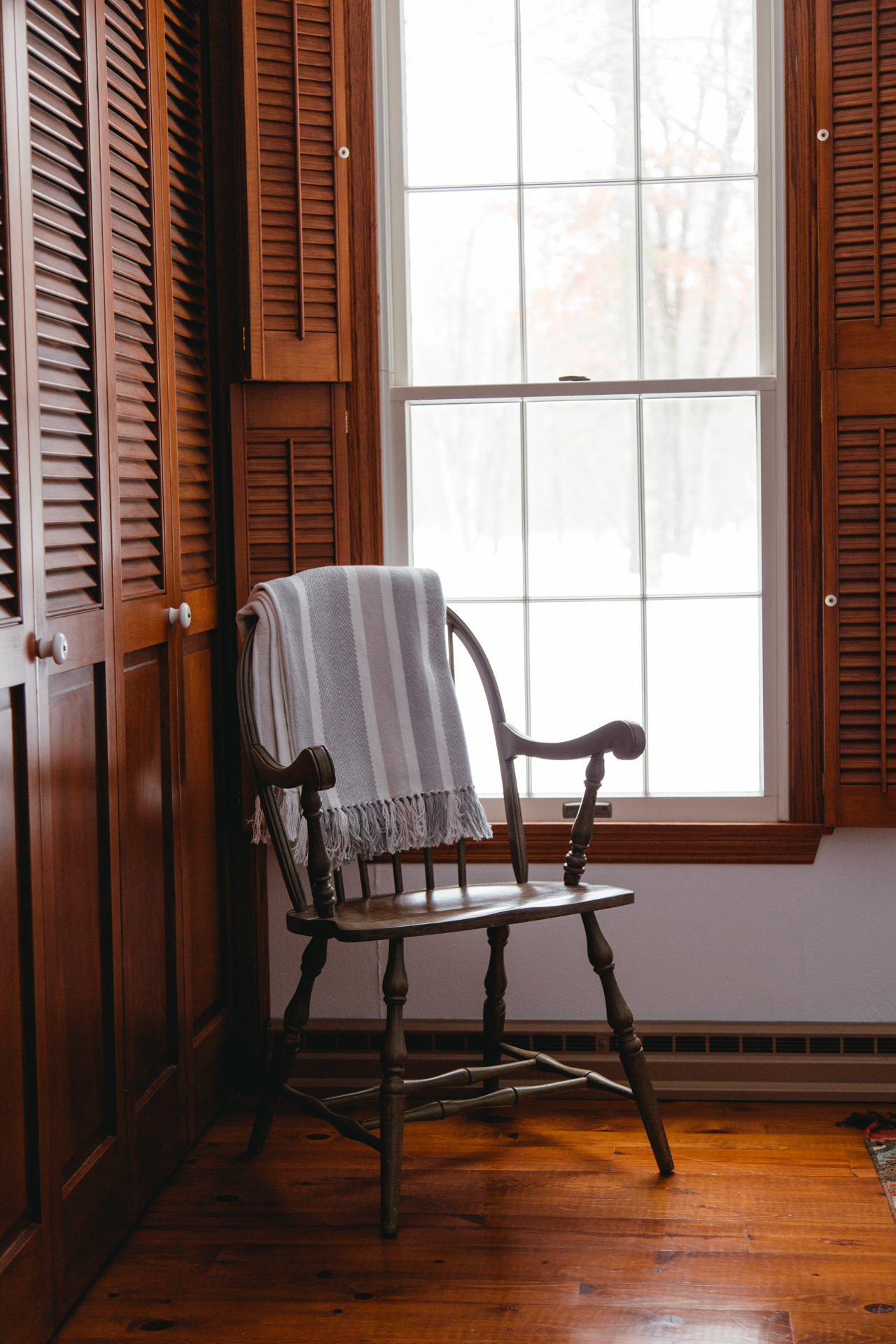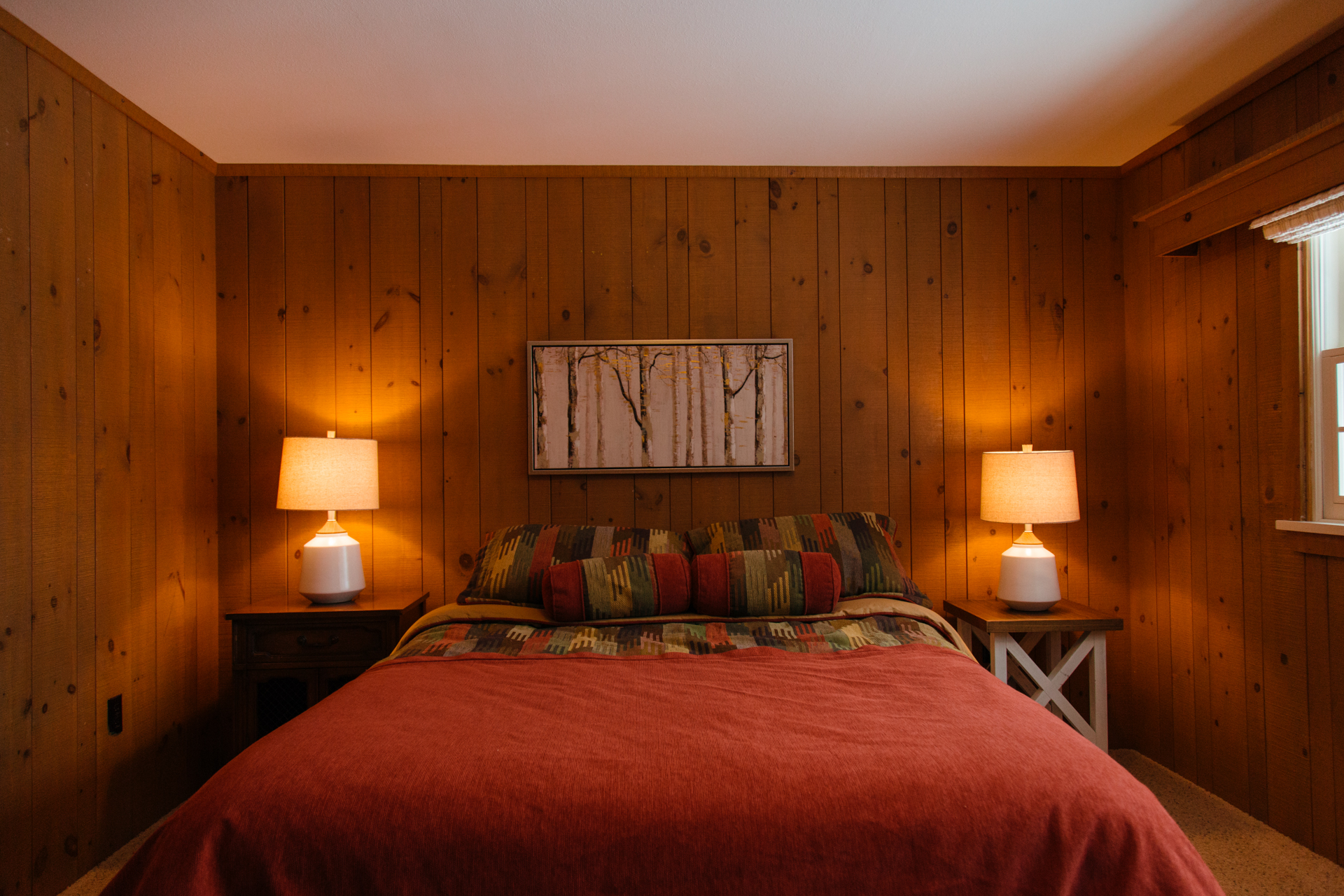 Queen room, second floor.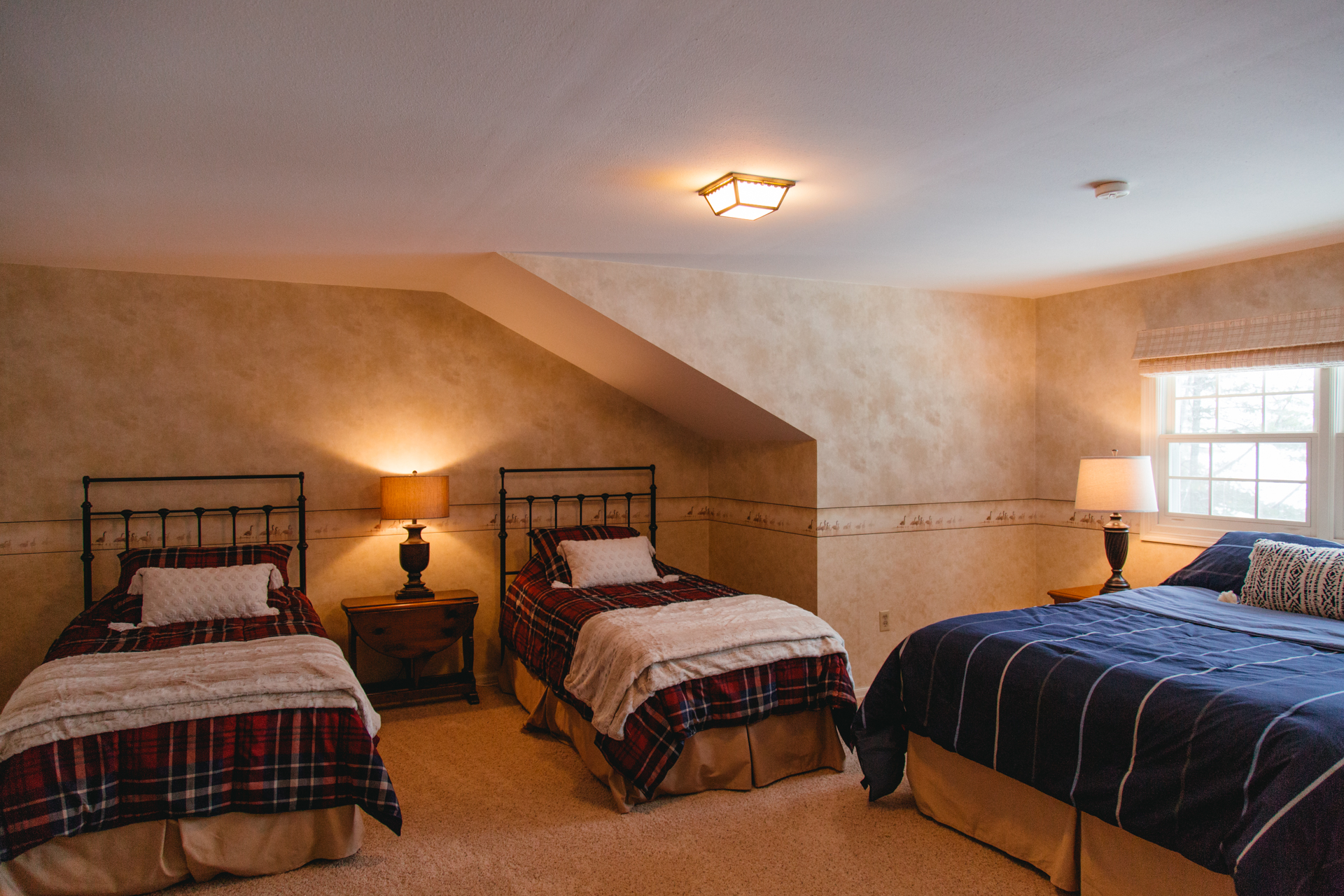 Queen bed + twin beds, second floor.
After getting unpacked, we opened a bottle of wine and started a fire in the fireplace. The night we arrived was actually our two-year anniversary! I felt very grateful that we were able to spend it here.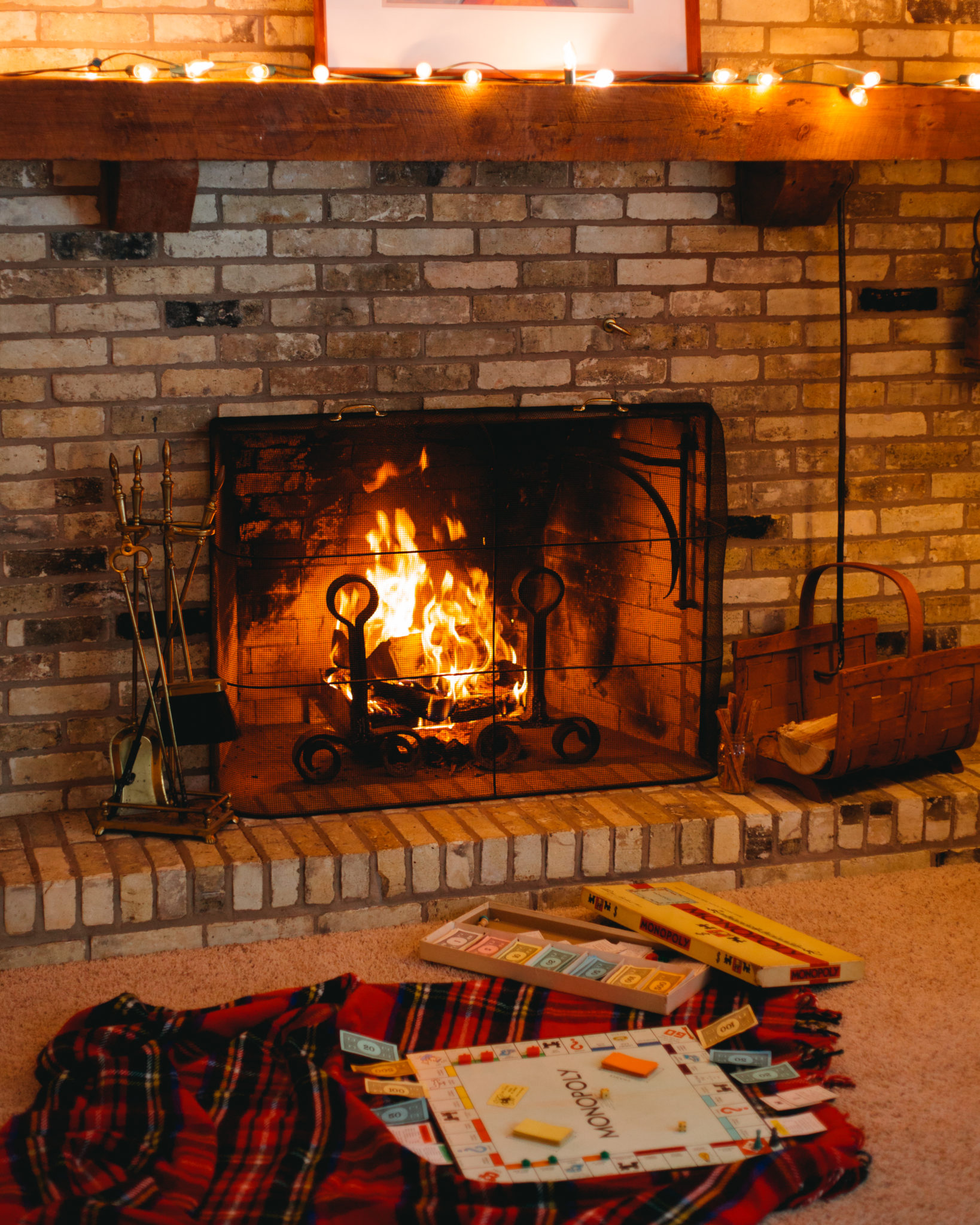 I woke up early the next morning, brewed some coffee, and curled up in front of the big bay window in the living room. This was without a doubt, my favorite spot in the house! The window overlooks the lake, offering a peaceful and serene view. I sat there with my coffee and enjoyed the quiet morning hours, watching the light slowly paint the trees in front of me.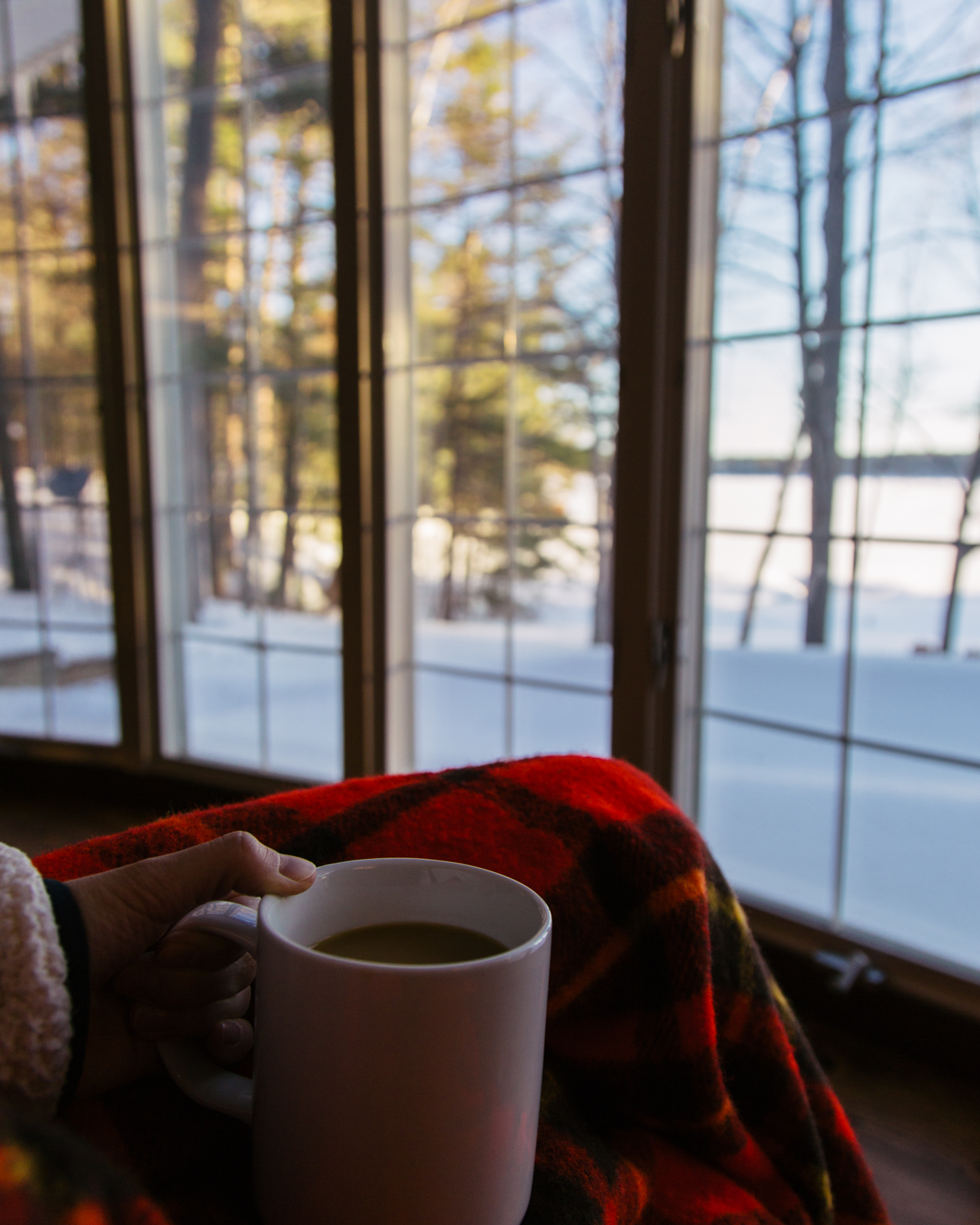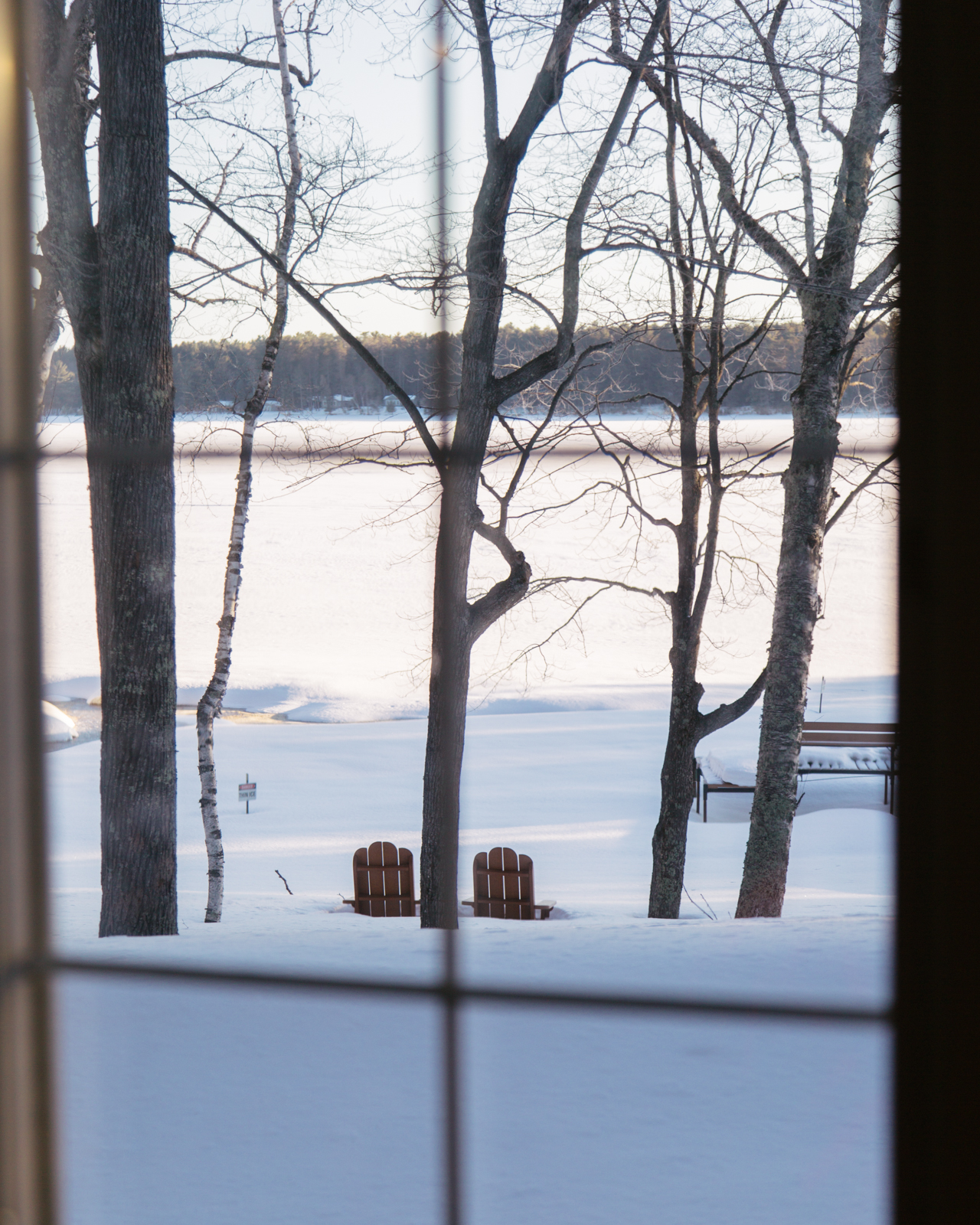 Saturday afternoon was warm and sunny so we decided to get outside to enjoy the fresh air. Just 20 minutes away were the WinMan Trails, a 1,300-acre silent sport destination with miles and miles of trails to explore. So we strapped on our snowshoes and spent a couple of hours hiking around and adventuring through the woods.
After getting our exercise in, we headed back to the house, making a few photography detours along the way. There are so many gorgeous spots near Manitowish Waters! The forests stretch on for miles and there seems to be a lake or a river around every corner! I'll be excited to head back up to this area in the summertime to explore some more. I have a feeling we're going to find a lot of cool areas to canoe.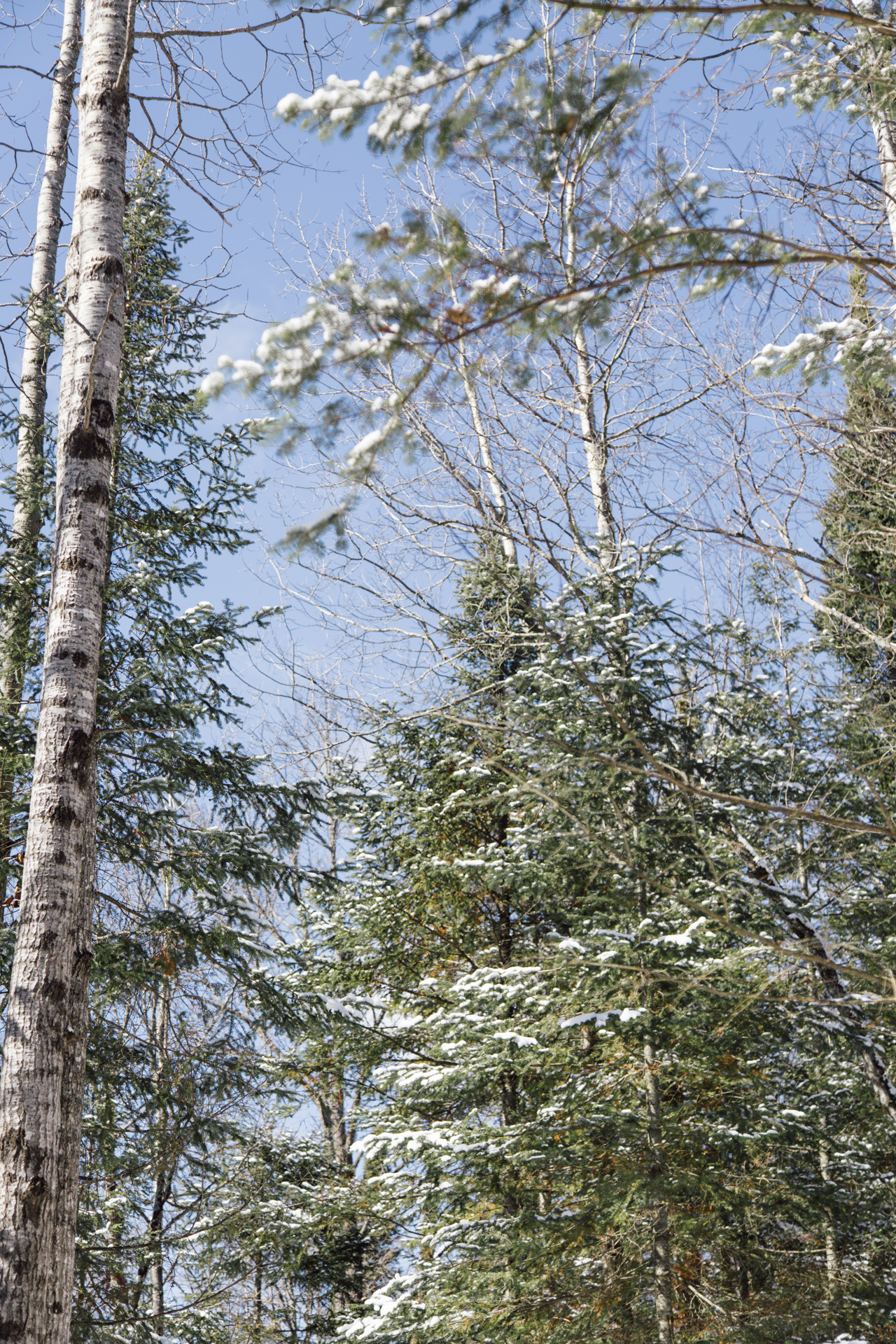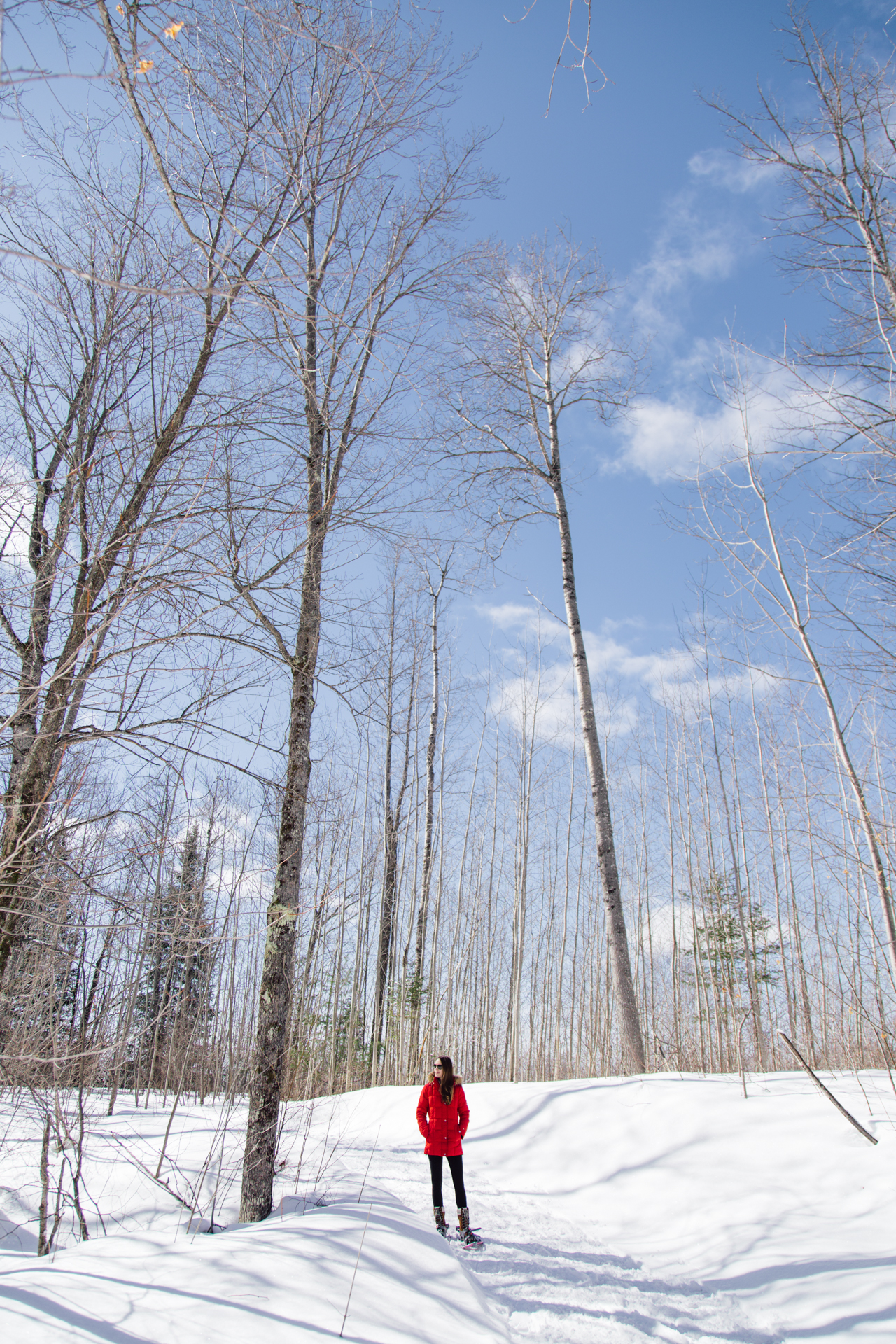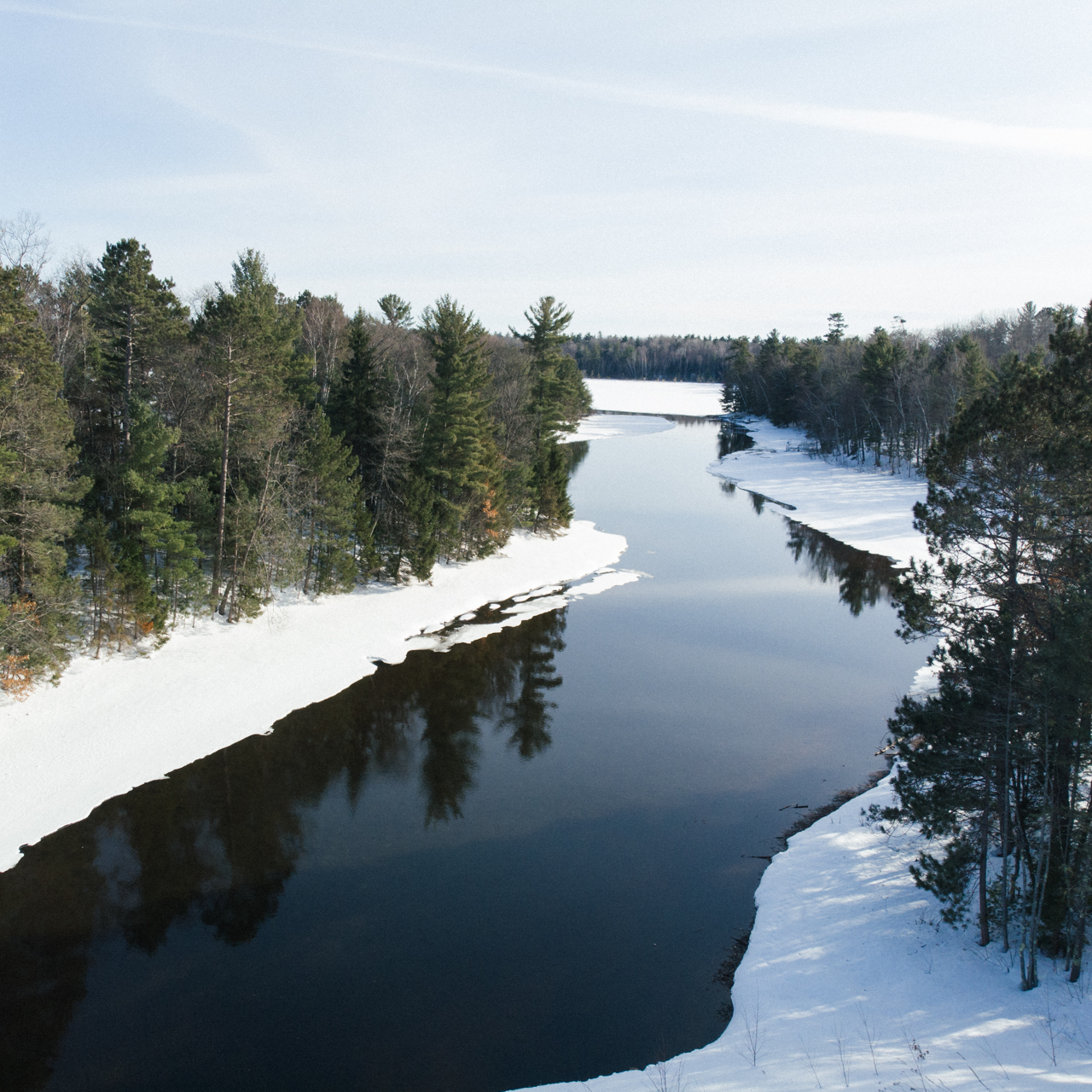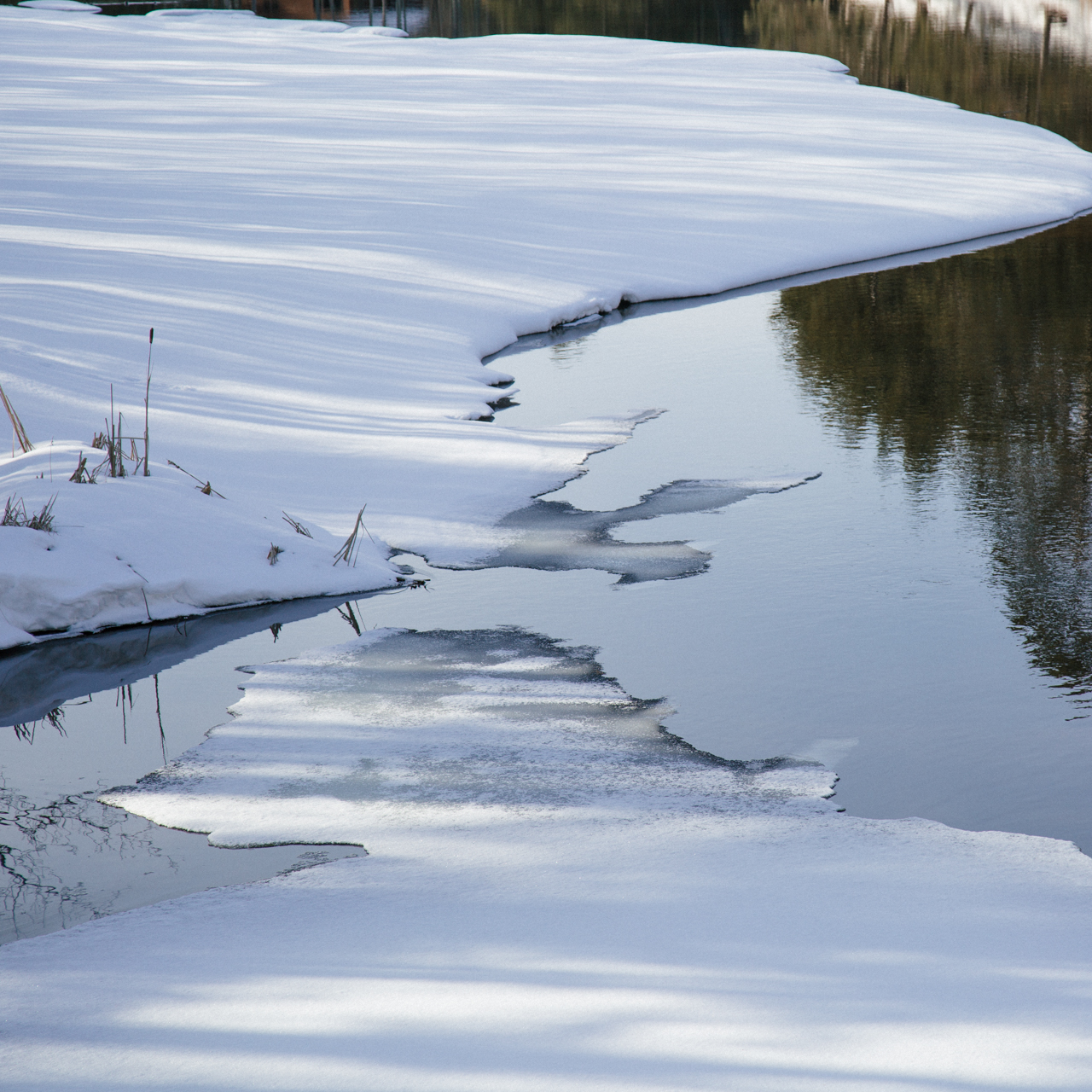 The rest of our time here was spent making meals together in the kitchen, sitting in front of a crackling fire, and just enjoying the solitude. There's something about being up north that just makes you pause and enjoy each moment. Life's been pretty hectic lately and this was the slow, weekend getaway we didn't know we needed.
Manitowish Waters Info / Facts
Located in Vilas County, Wisconsin.
Year round population of 700.
The Manitowish Waters Chain of 10 Lakes: Rest Lake, Stone Lake, Fawn Lake, Clear Lake, Island Lake, Spider Lake, Manitowish Lake, Little Star Lake, Alder Lake, and Wild Rice Lake.
The brick house at alderwood resort
The Brick House
Alderwood Resort, Manitowish Waters, Wisconsin