6 Incredible Spots in the Missouri Ozarks & Arcadia Valley
This post is in partnership with Visit Missouri. All thoughts and opinions are my own.
Exploring the Missouri Ozarks and Arcadia Valley for the first time is like stepping into a hidden paradise. From dazzling turquoise springs to stunning rock formations, every destination was a feast for the senses.
We flew into St. Louis, rented a car and made our way to the small town of Arcadia. We spent two nights at the Arcadia Academy, a former Girls Ursuline Academy College, currently under new ownership and transformed into a bed & breakfast.
From there, it was two full days of adventure! The first day, we embarked on a day trip to the springs and the second day, we explored a few nearby trails and did some hiking. Keep reading for six incredible, must-see spots in the Missouri Ozarks & Arcadia Valley!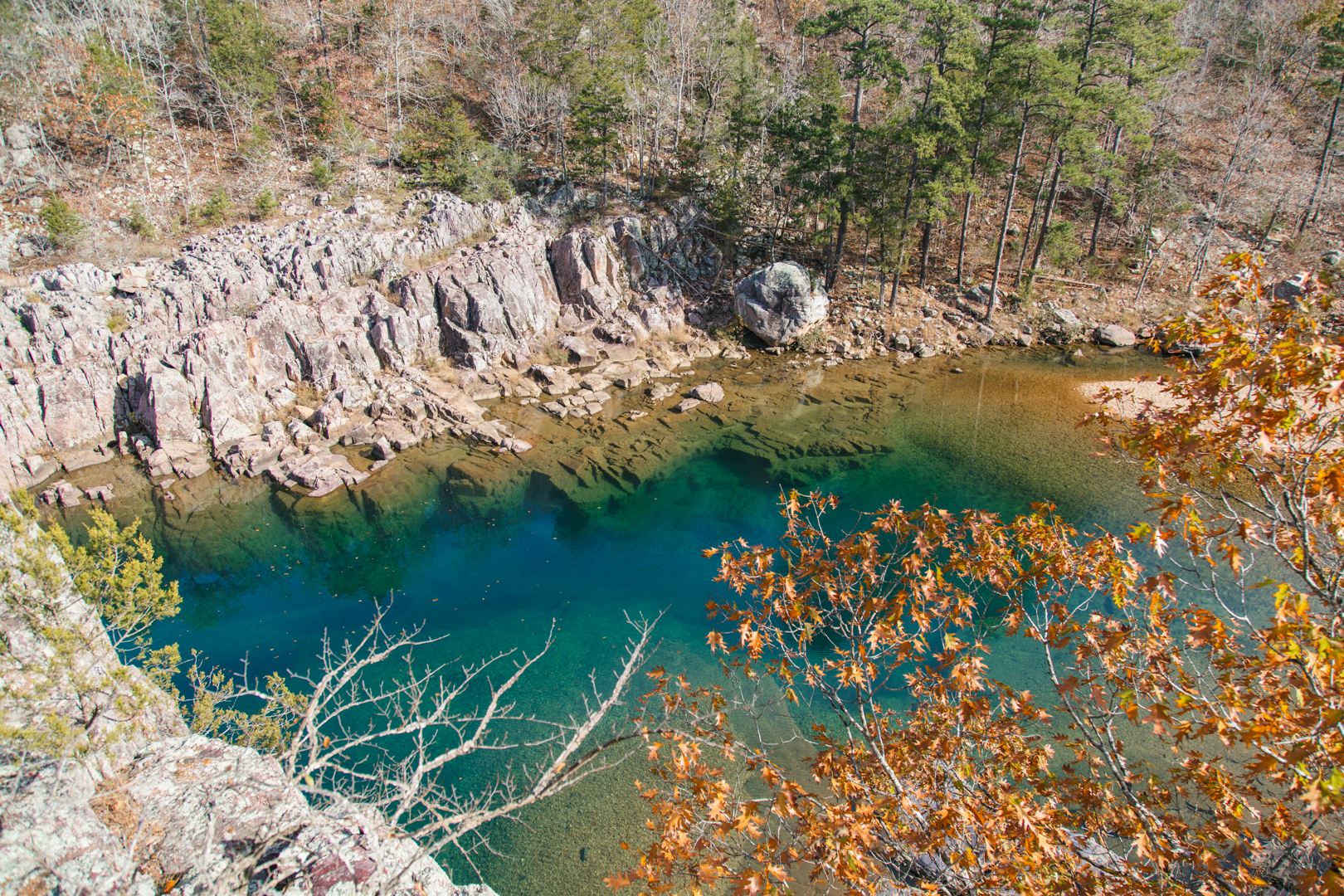 Johnson's Shut-In State Park
Blue Spring
Round Spring
Alley Spring
Johnson's Shut-Ins State Park
Taum Sauk Mountain State Park
Elephant Rocks State Park
Aptly named Round Spring, this vibrant circular spring was our first stop on our day trip to the Eminence area. Round Spring is super easy to access. From the parking lot, it was a short 3-5 minute walk to a small, fenced-in viewing area where we could gaze down at the aqua-colored water. You can't walk down to the water's edge, but the view from the top is all you need – it's absolutely stunning and so peaceful. While in the area, we also spotted some wood ducks and a great blue heron.
Just seven minutes up the road is Echo Bluff State Park where we had lunch at Creekside Grill located within Betty Lea Lodge. On our drive in, we saw some wild horses!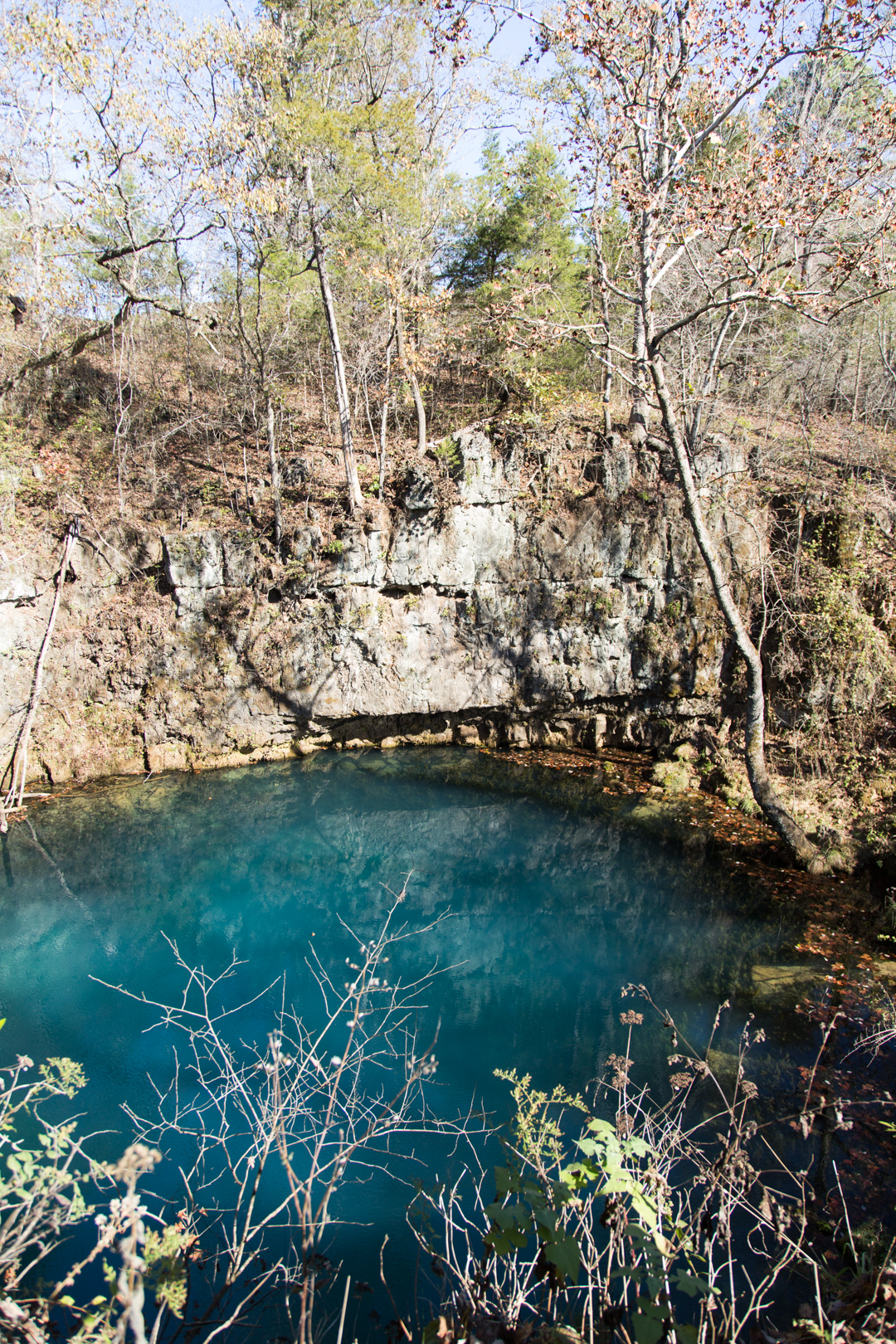 Round Spring as seen from the viewing area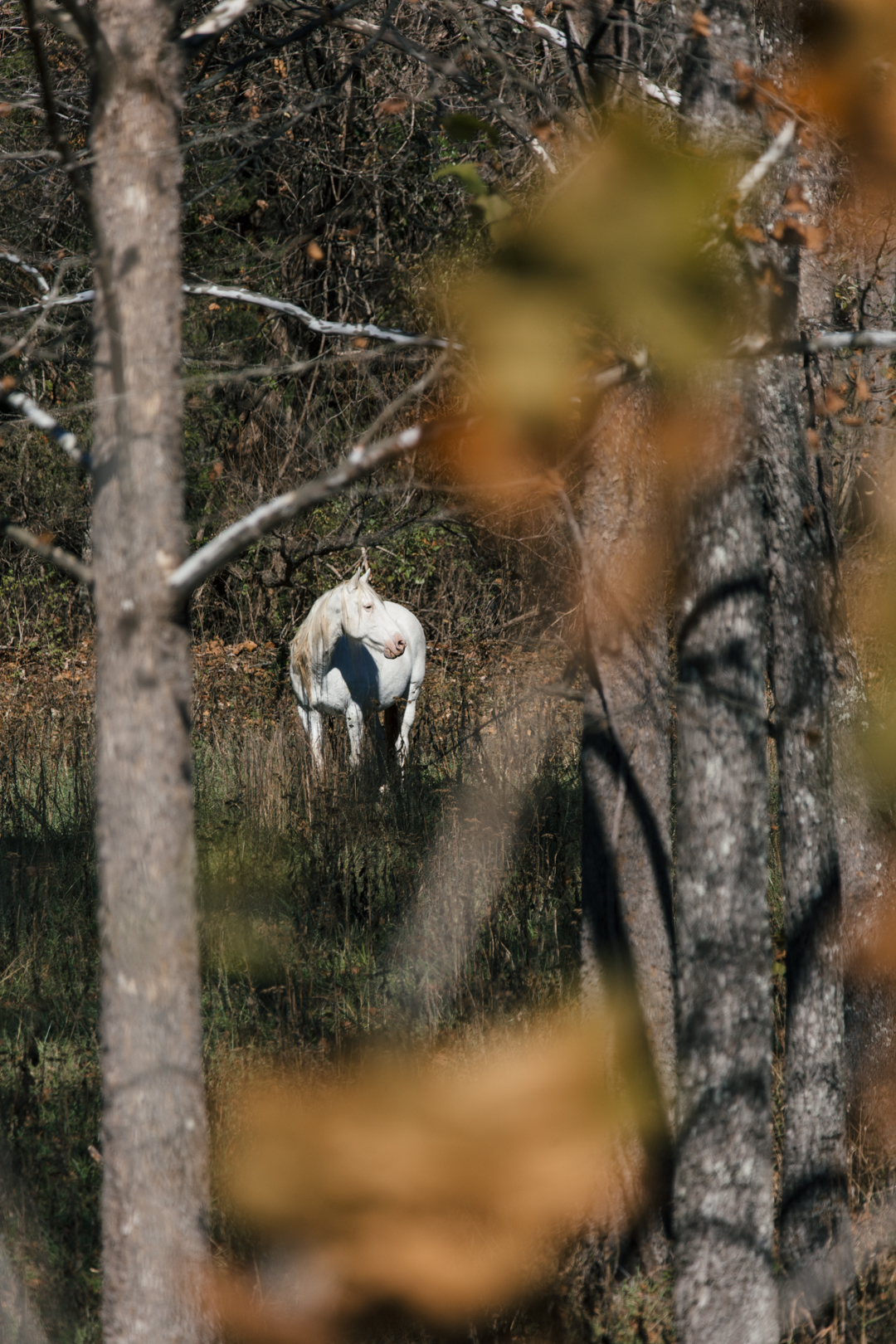 A wild horse in Echo Bluff State Park
After lunch, we headed south to Alley Spring, my personal favorite! I loved the bright red mill and the enchanting, milky-blue water that surrounds it. This one is also really easy to get to. There's a big parking lot and a flat, paved sidewalk that brings you across a wooden bridge to where the mill sits.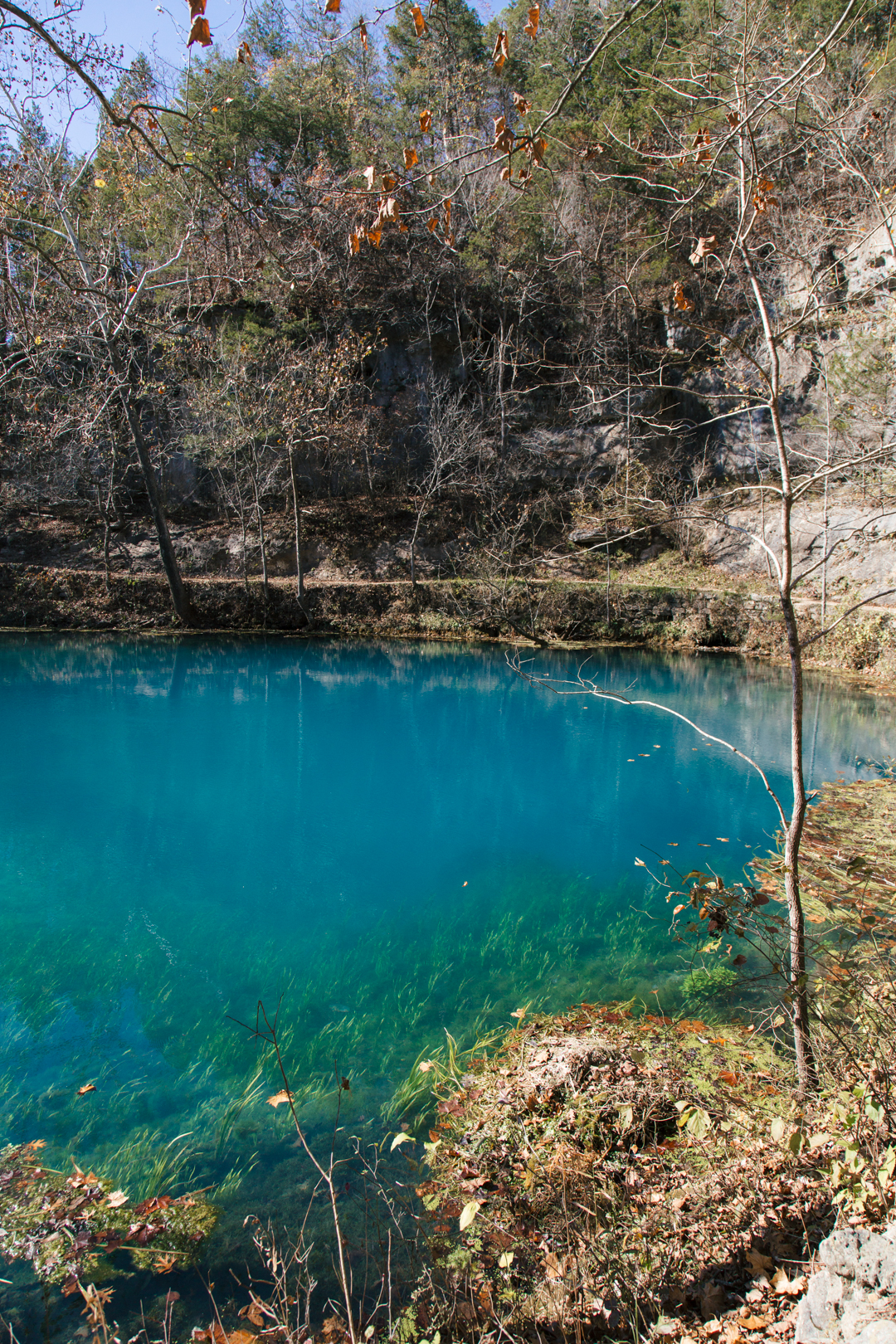 Along the path at Alley Spring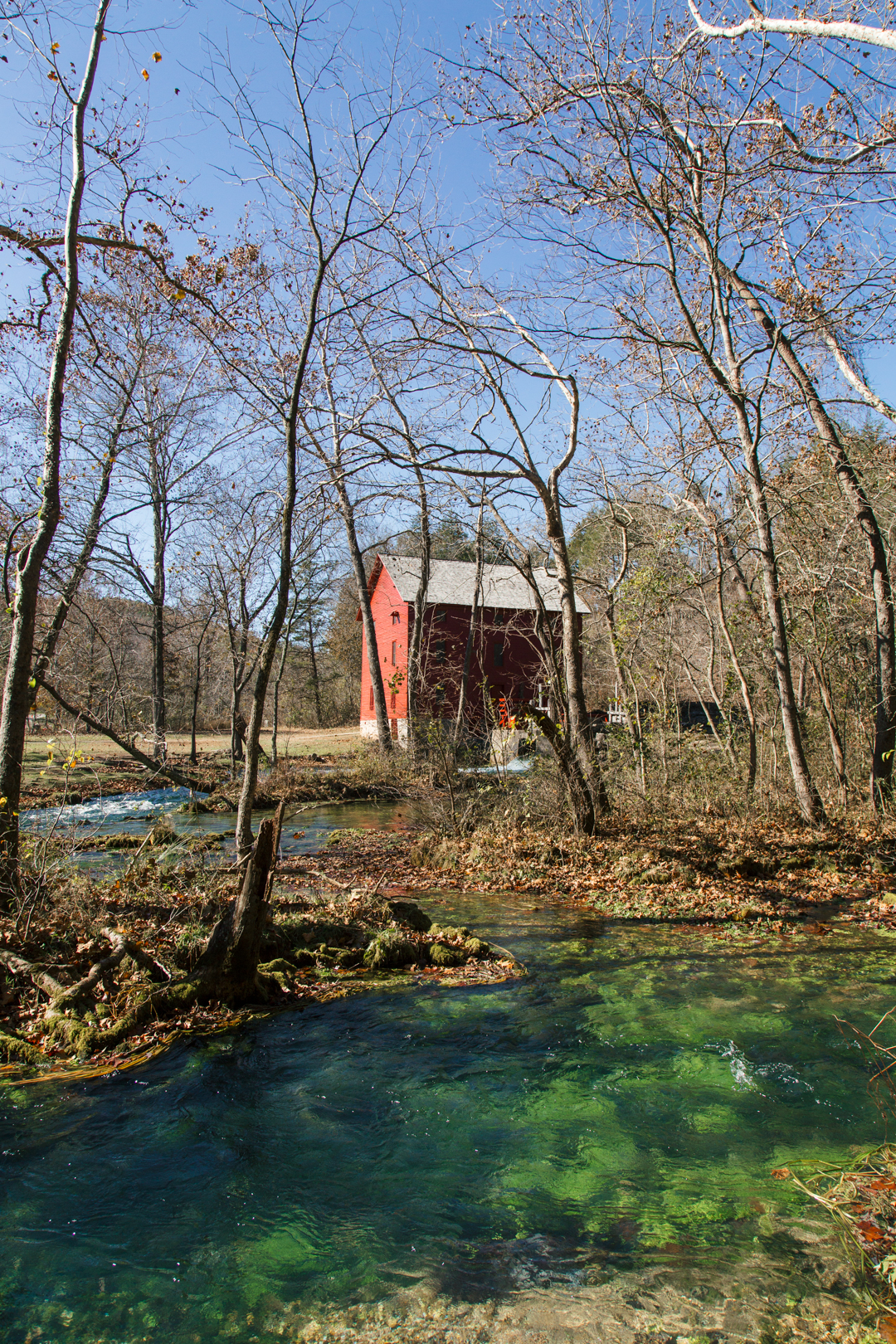 The meandering creek and the red mill at Alley Spring
The third and final spring we visited this day was Blue Spring. This one is a bit trickier to get to but well worth it. Off of MO-106, we turned onto County Road 535. This rugged dirt road is very narrow and there are some steep spots so if you encounter another car coming in the opposite direction, you'll both have to pull over and inch by each other. We got lucky and didn't run into anyone else, but I wouldn't recommend going down it in an RV or van. After about 10 minutes driving on this rugged road, we arrived at the small parking area. From here, it was an easy five-minute hike to the spring. 
Blue Spring is the deepest spring in Missouri at 310 feet. According to the National Park Service, if you were to place the Statue of Liberty in this spring, her torch would be 5 feet under the surface of the water!
Walking through the woods and experiencing the remoteness of Blue Spring truly made it feel like a magical oasis, as if we had stumbled upon a fairyland.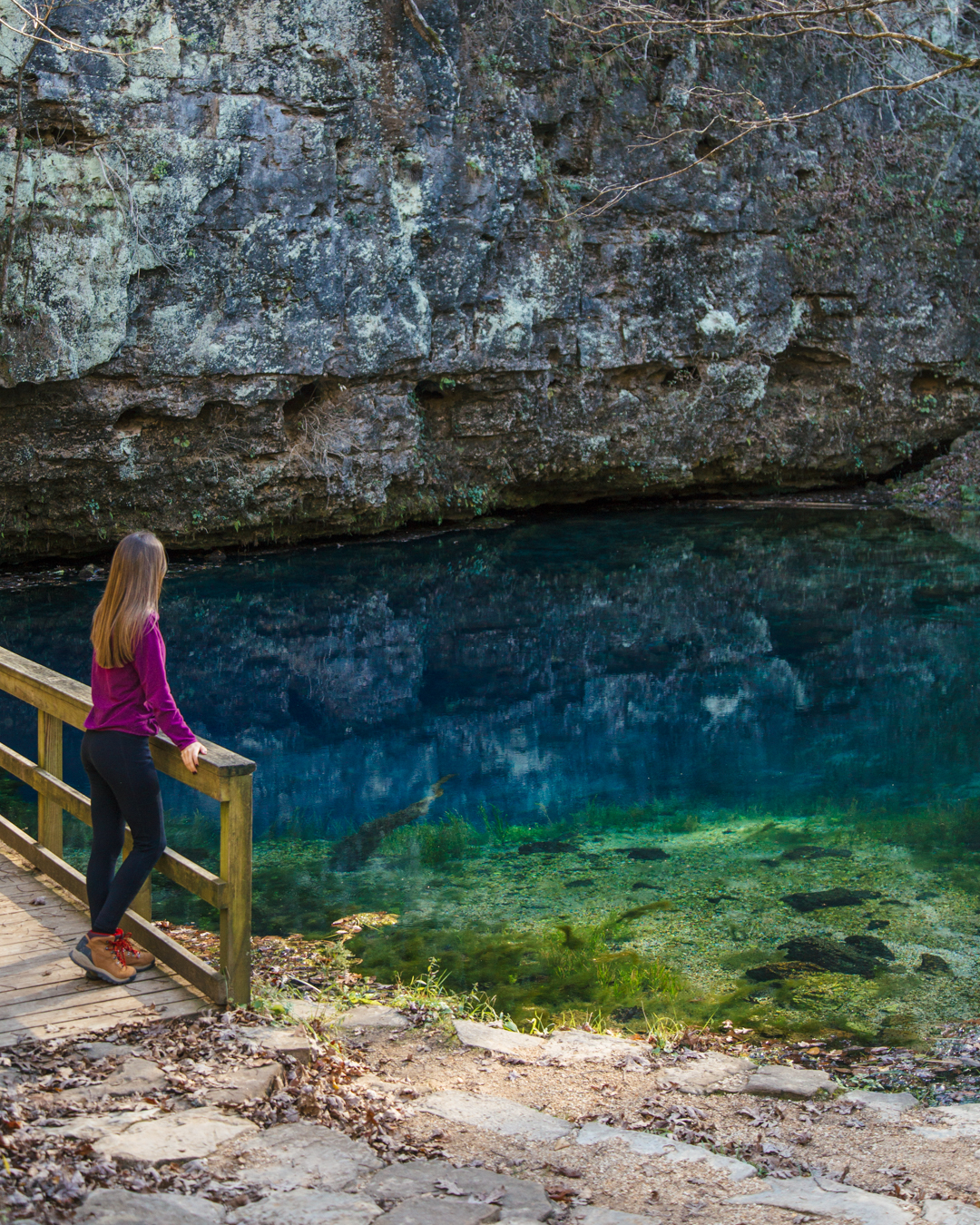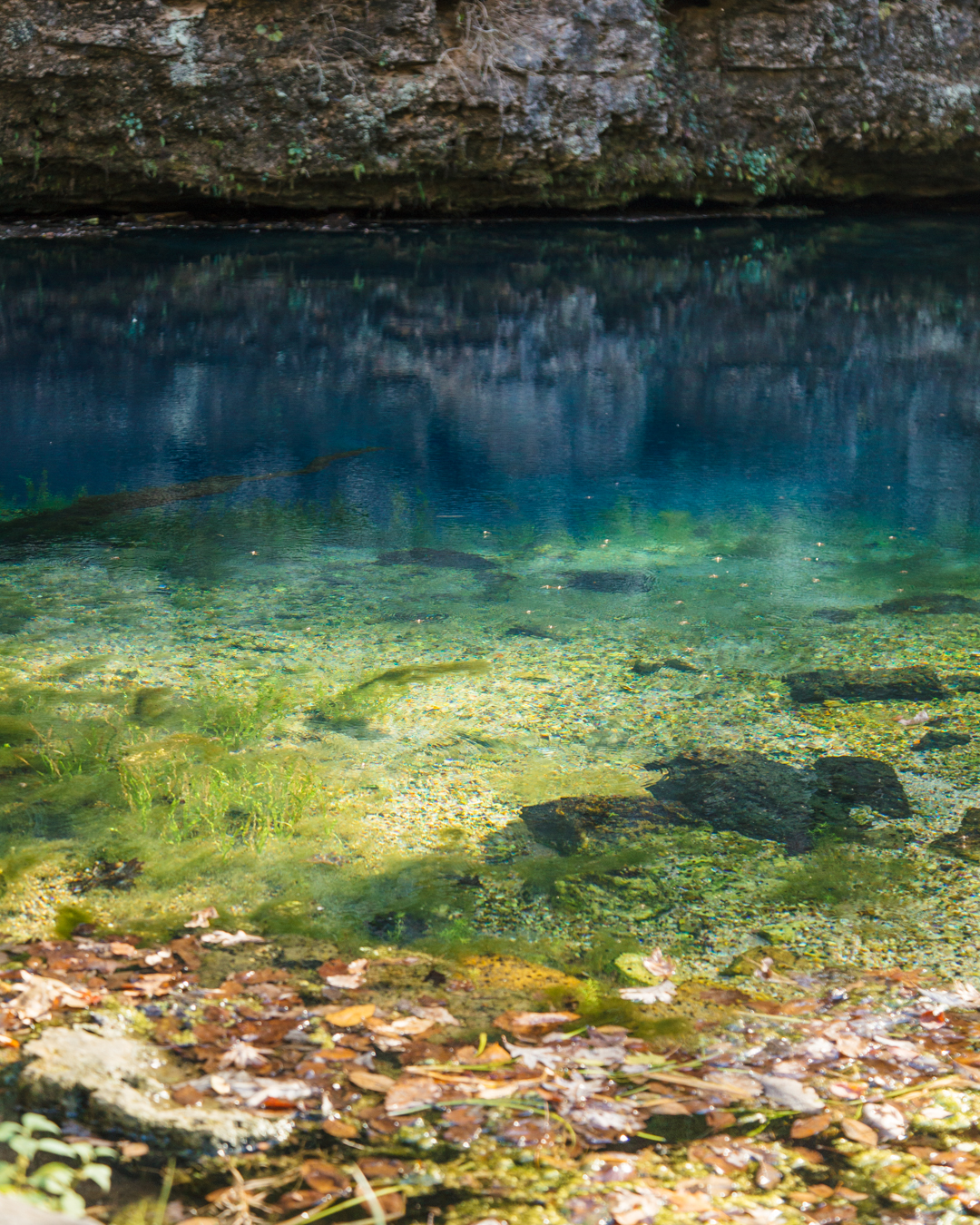 4. Taum Sauk Mountain State Park
The next day we stuck closer to our home base near Arcadia. Our morning began with a hike at Taum Sauk Mountain State Park. We hiked a portion of the Mina Sauk Falls Trail, a 2.9-mile loop that features panoramic views and a rugged, rocky trail. You can also find Missouri's tallest waterfall here, however it's known as a "wet-weather waterfall" so it flows best after a good rainstorm.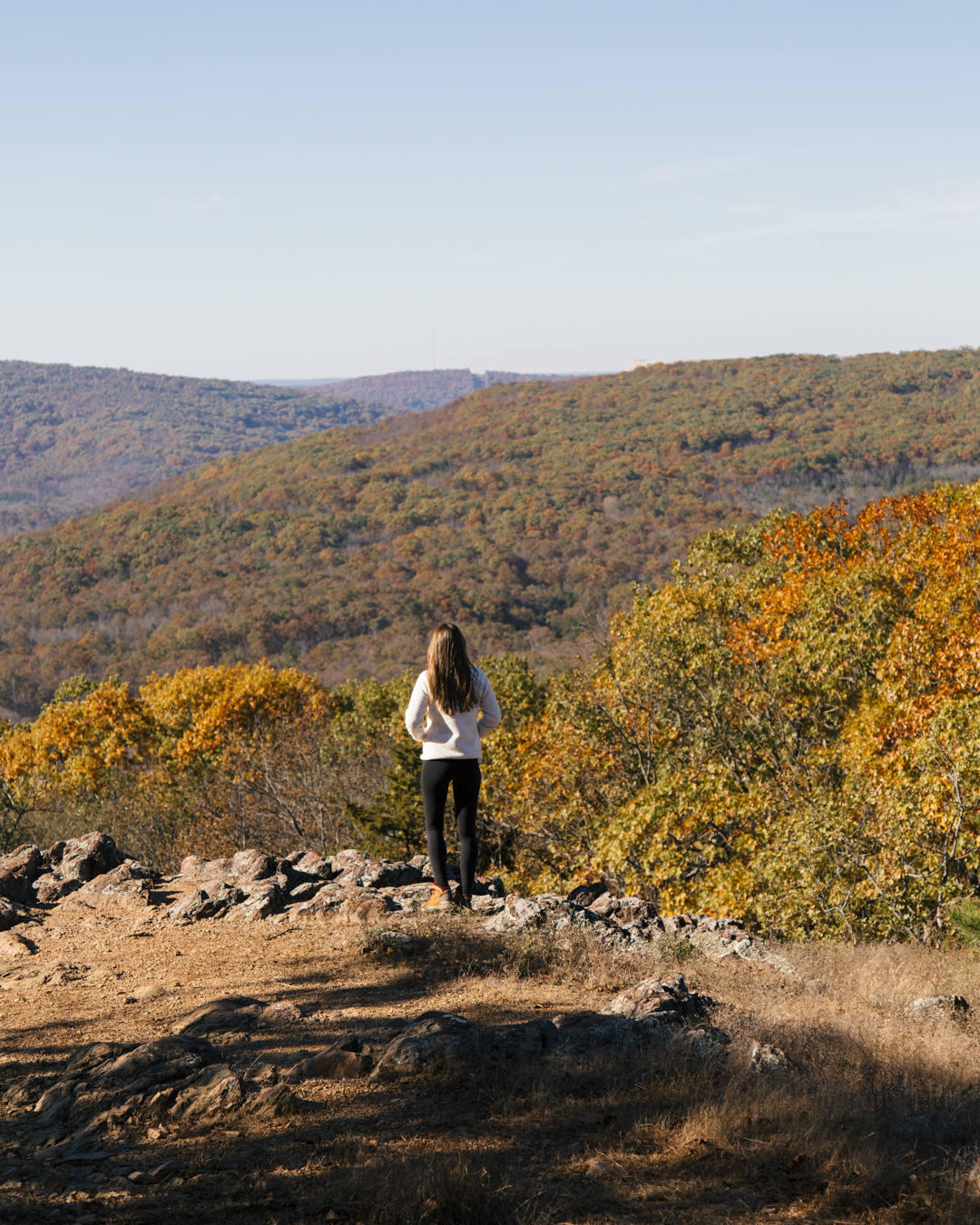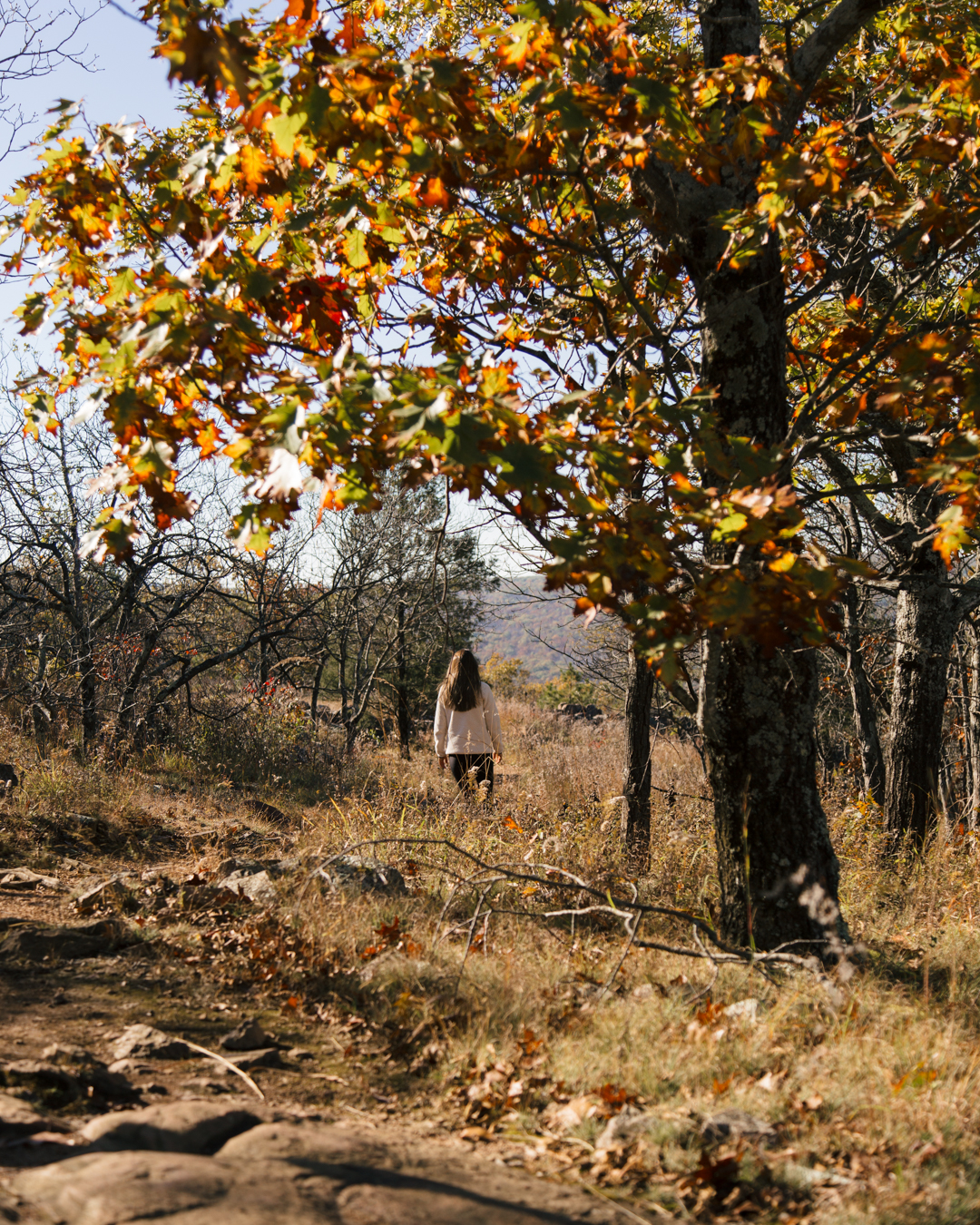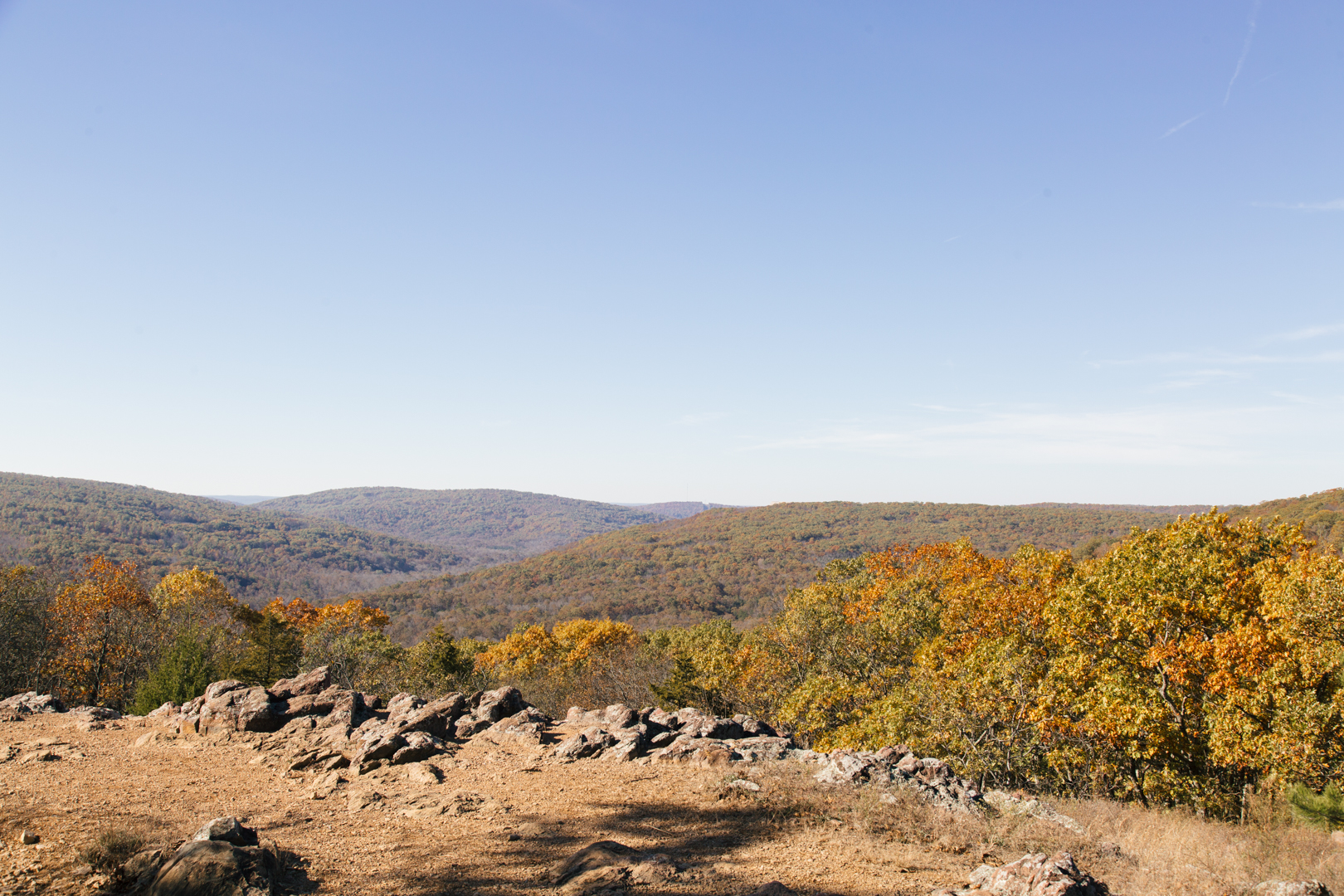 Taking in the beautiful rolling landscape on the Mina Sauk Falls Trail at Taum Sauk Mountain State Park.
5. Elephant Rocks State Park
One of the most awe-inspiring natural wonders in Missouri is Elephant Rocks State Park. Giant, billion-year-old granite boulders stand end-to-end like a train of circus elephants.
We strolled along the Braille Trail, a paved, accessible path that winds through these giant geological boulders. About halfway through the Braille Trail, make sure to turn left to see the biggest and most impressive rocks! This was the most popular spot we visited and for good reason. It was so fun climbing up and down the rocks and marveling at the size of them.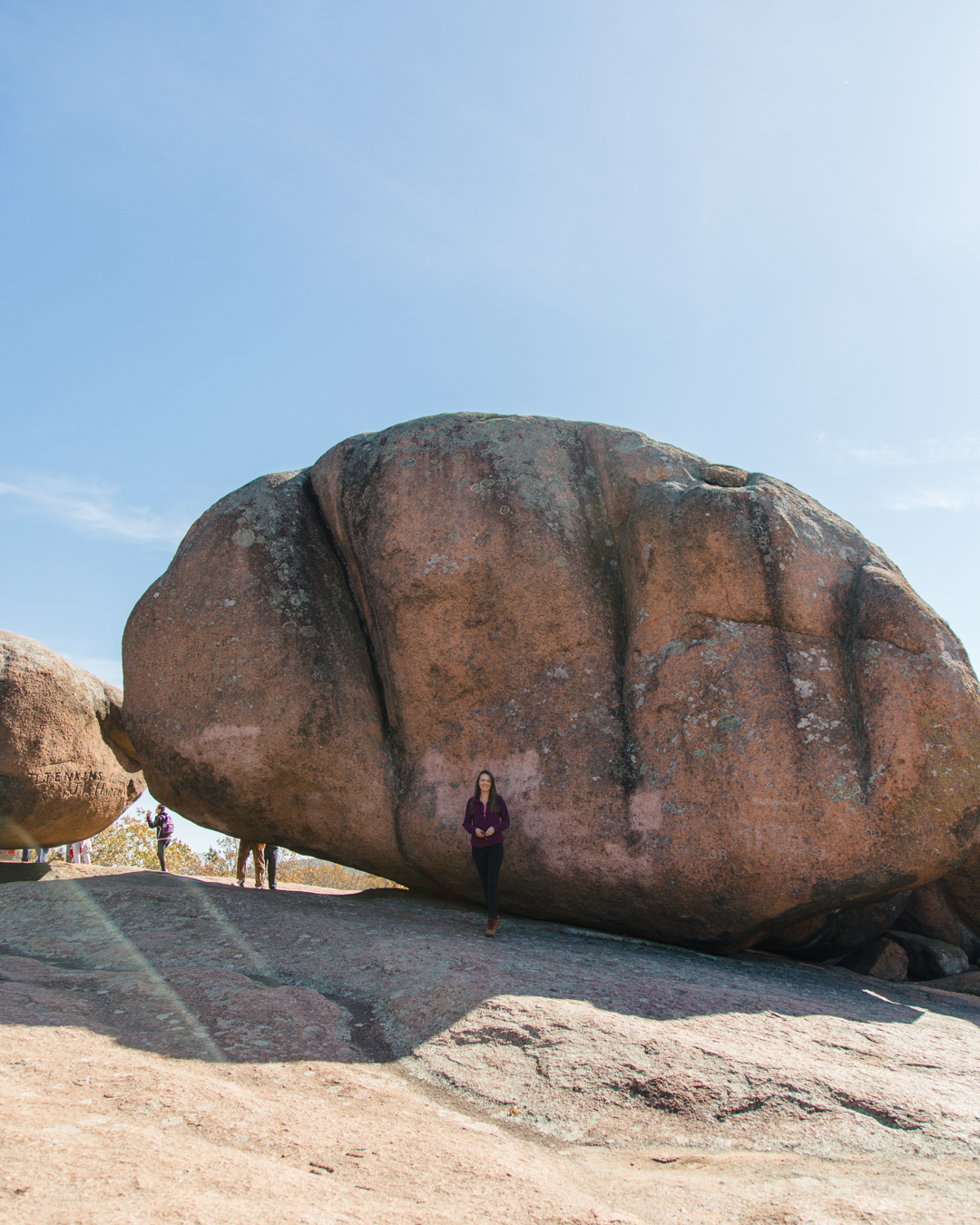 The biggest rock at Elephant Rocks State Park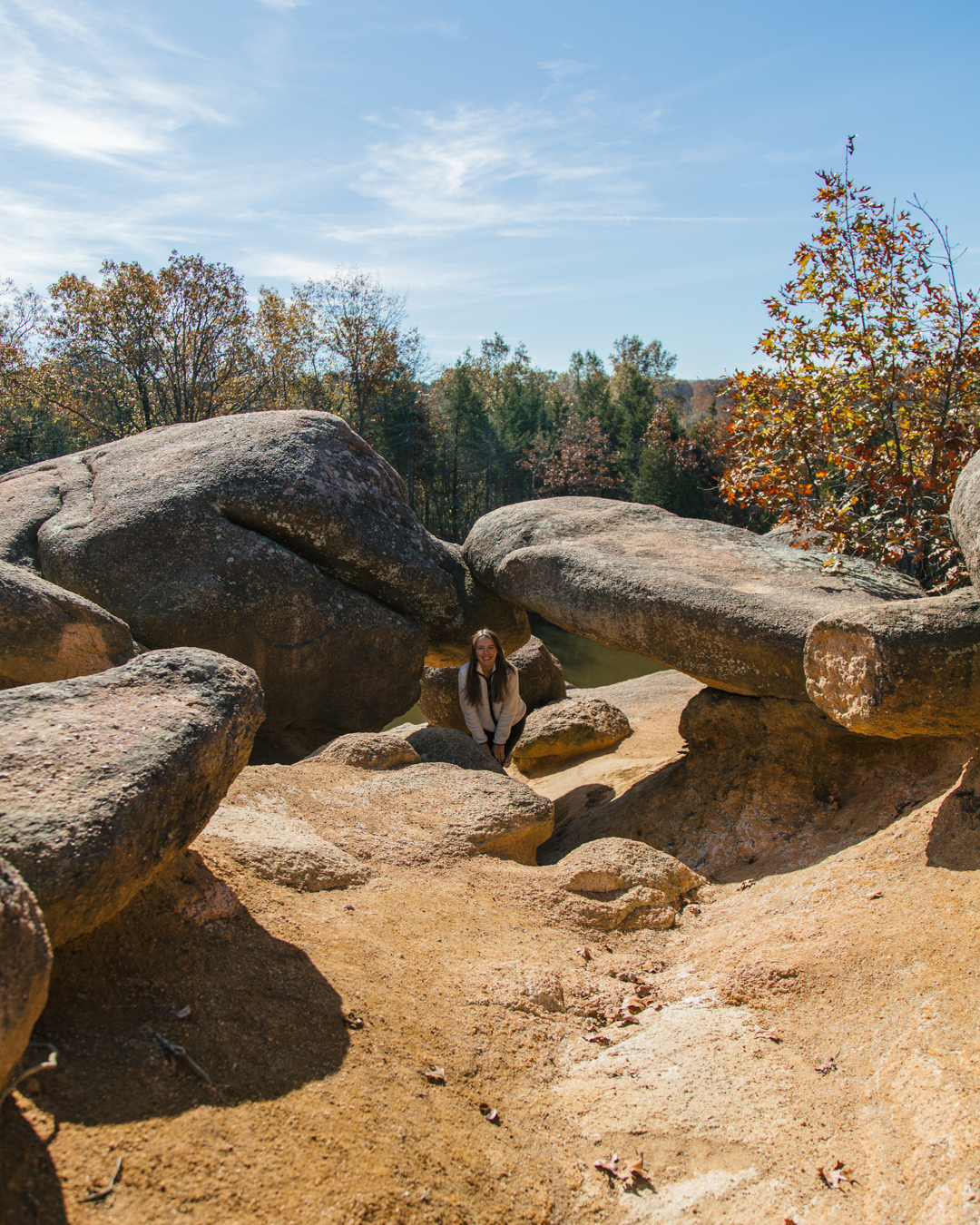 Elephant Rocks State Park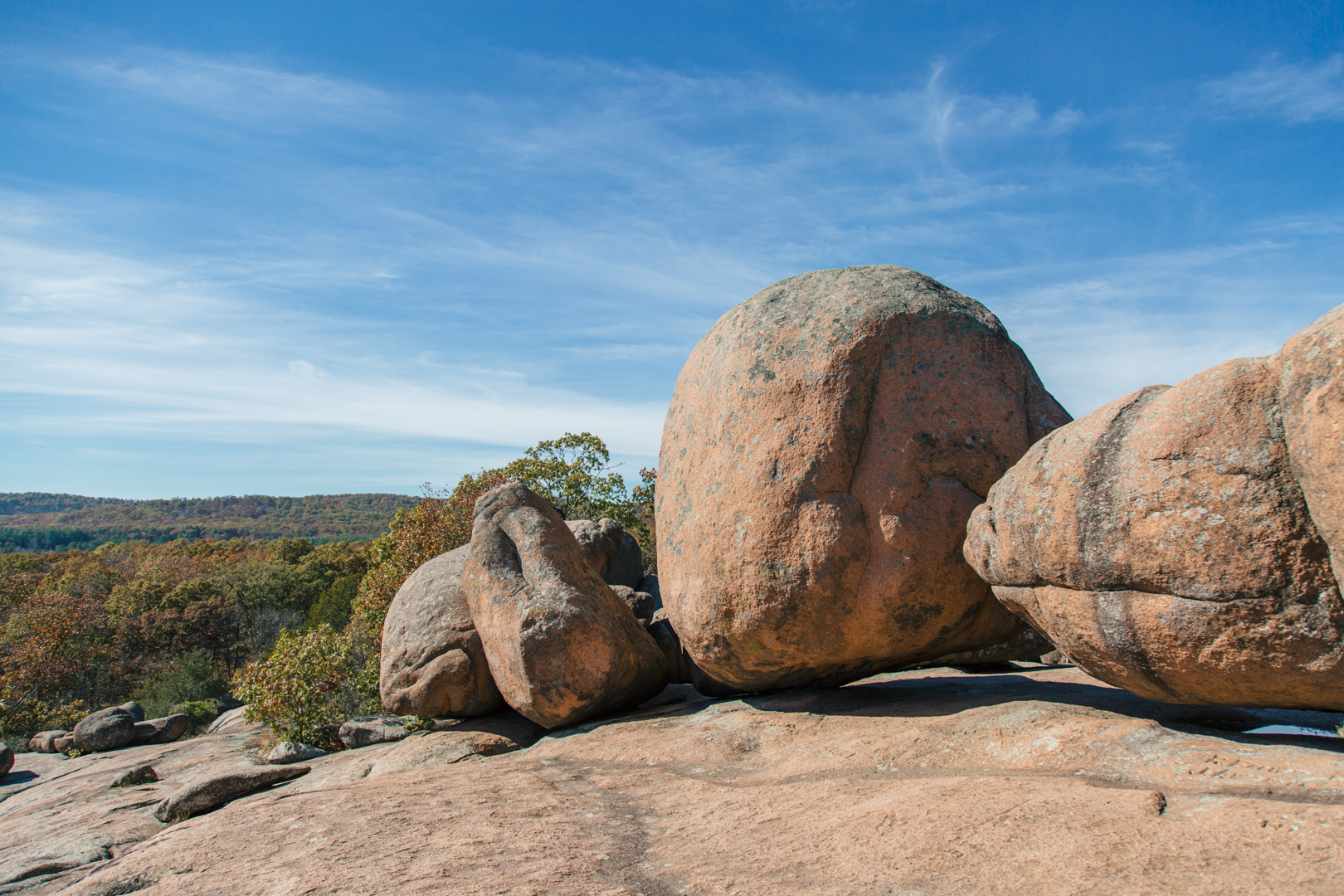 Elephant Rocks State Park
6. Johnson's Shut-Ins State Park
The last place we explored was Johnson's Shut-Ins State Park. I learned that a "shut-in" is a geological feature similar to a gorge that "shuts-in" the river, creating chutes, pools and waterfalls.
When we first entered the park, we followed the arrows on the road all the way back until we ended up in a large parking lot. From there, we walked the paved pathway which turned into a boardwalk that climbed up the cliffside with views of the water. Eventually, we reached the end of the boardwalk where we enjoyed some gorgeous scenery of vibrant colored water. There are also a few spots along the way where you can climb down the rocks.
Apparently this is a popular swimming spot in the summer and I can see why!
The view from the boardwalk at Johnsons Shut-Ins State Park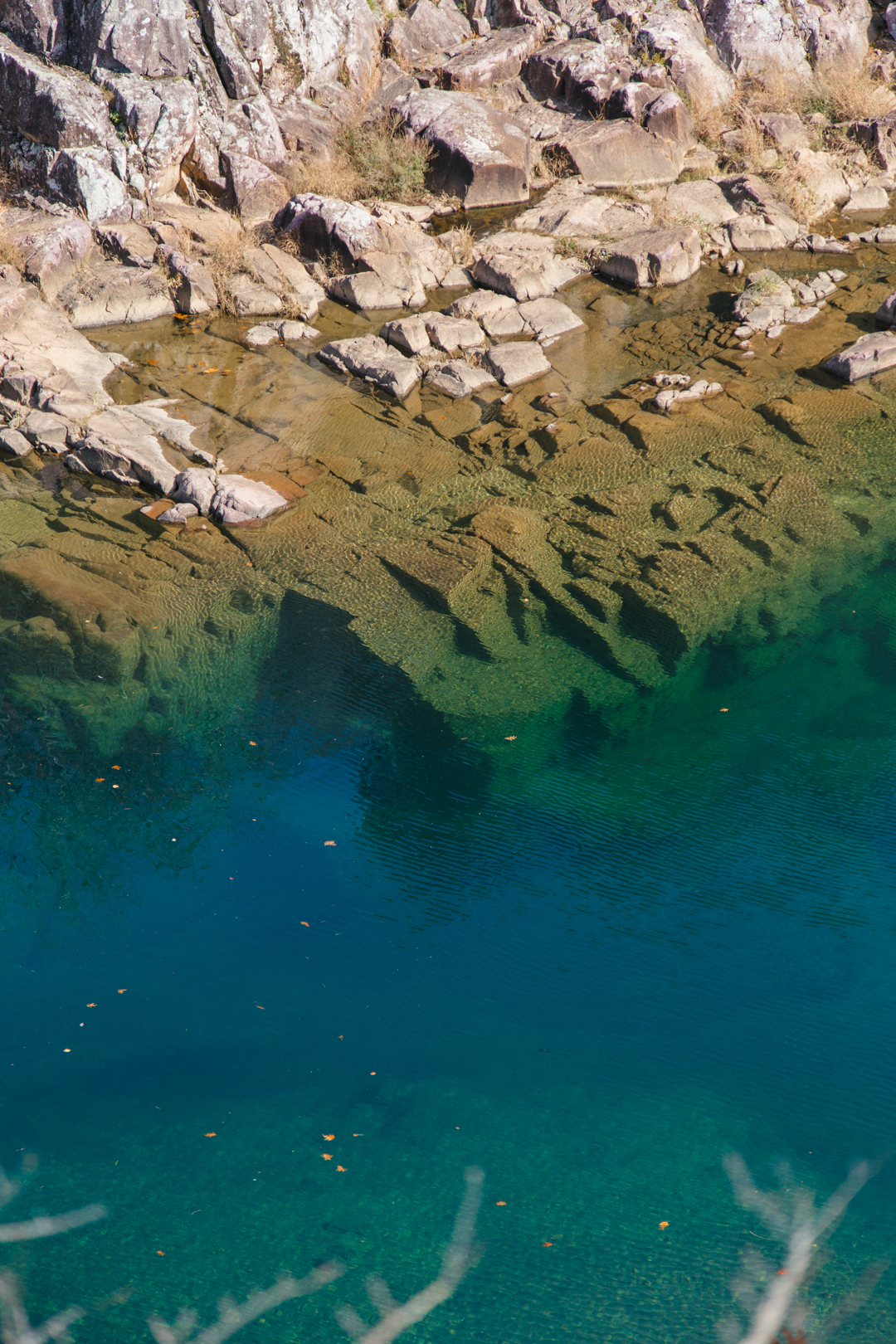 Johnsons Shut-Ins State Park
I wasn't sure what to expect on this trip being that it was my first time in Missouri but it definitely took me by surprise – I had no idea Missouri had such stunning scenery!
To plan your next trip to Missouri, make sure to check out visitmo.com.