A Refreshing Summertime Drink with BUBBL'R
Today I've teamed up with BUBBL'R to share this delicious and super easy summertime drink recipe! BUBBL'R is an antioxidant sparkling water brand based out of Madison, Wisconsin. It has naturally sourced caffeine perfect for boosting energy – in fact, one can of BUBBL'R is equivalent to one cup of coffee! For me, this makes it a great option if I need a little caffeine later in the day but I don't feel like drinking hot coffee.
I typically drink BUBBL'R straight out of the can but every now and then, I'll mix together a little drink for something different. This one is so light and refreshing!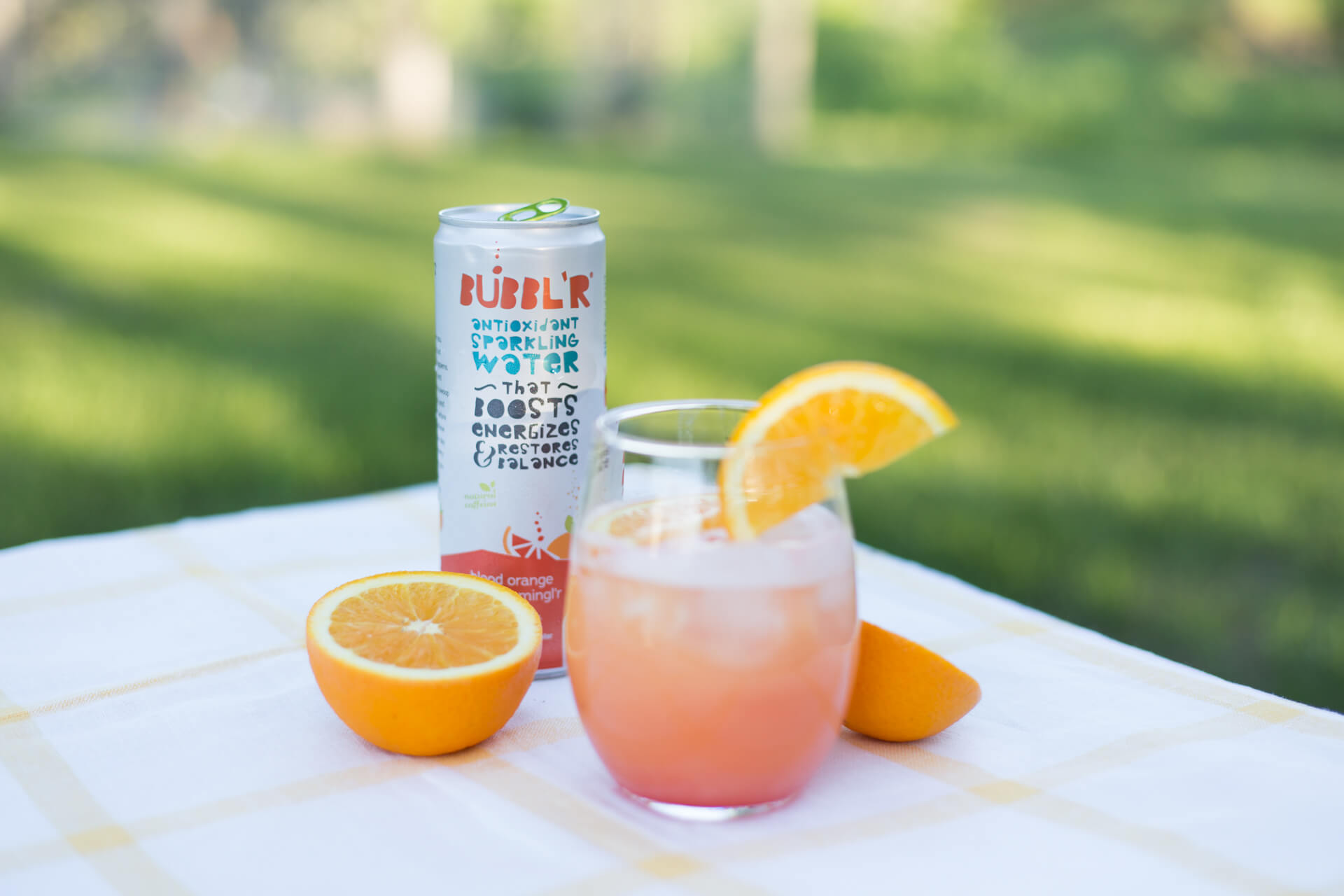 Blood orange mango blend'r Recipe
Blend the following ingredients together:
1 part orange juice
1 part vodka (optional)
ice cubes
Pour frozen mix into glass and pour the following in:
2 parts BUBBL'R Blood Orange Mango Mingl'r
1 splash grenadine
Garnish with an orange wedge and enjoy!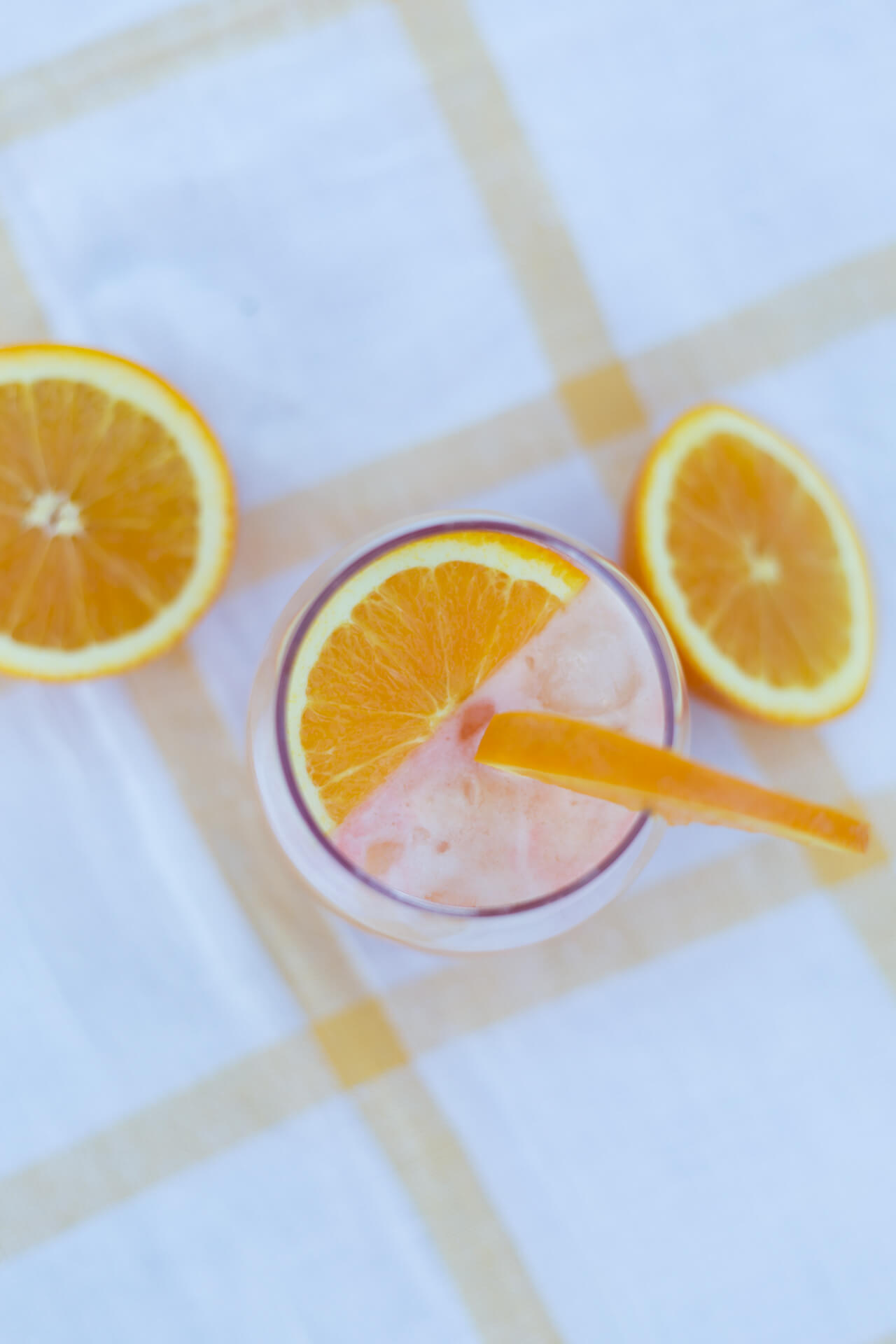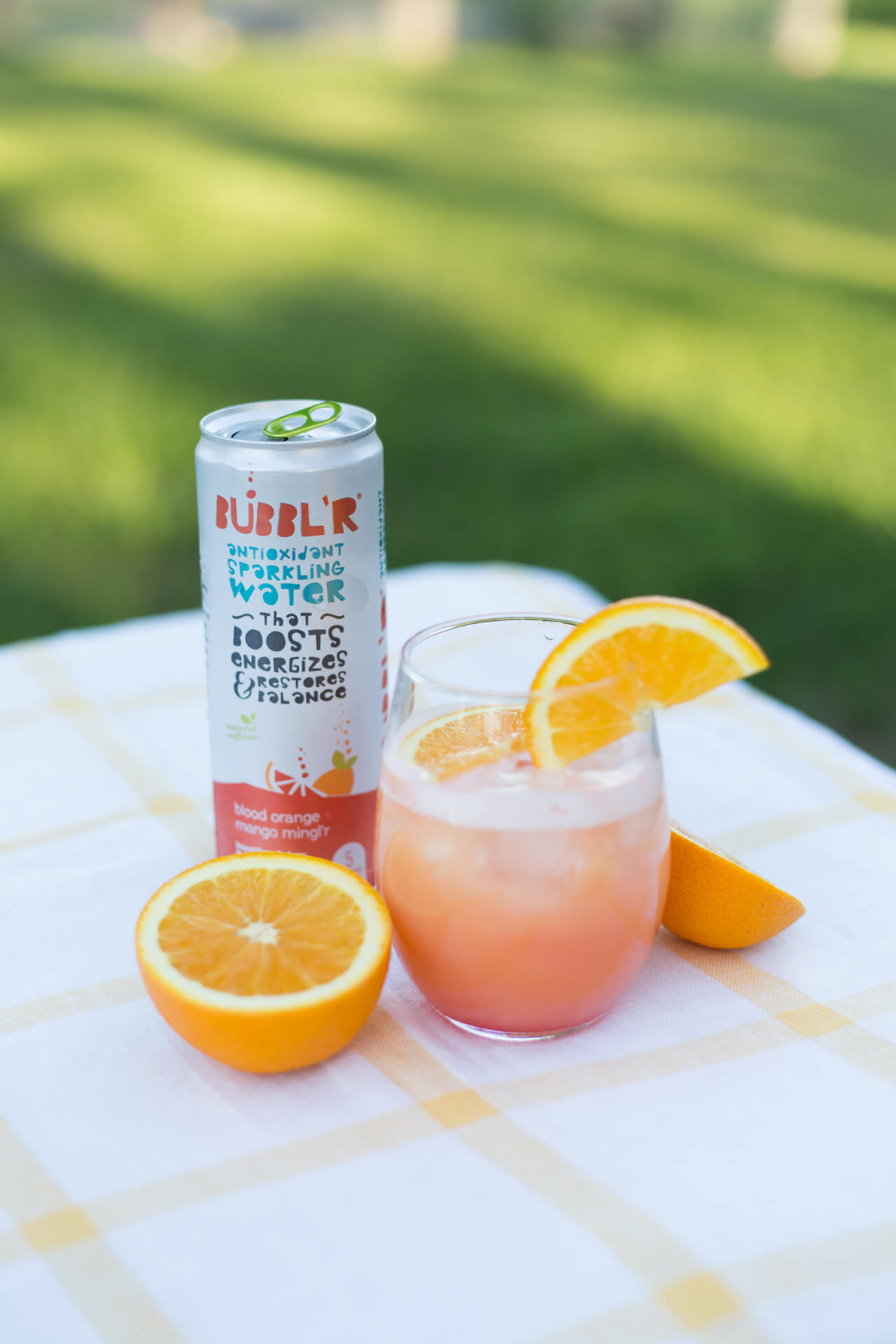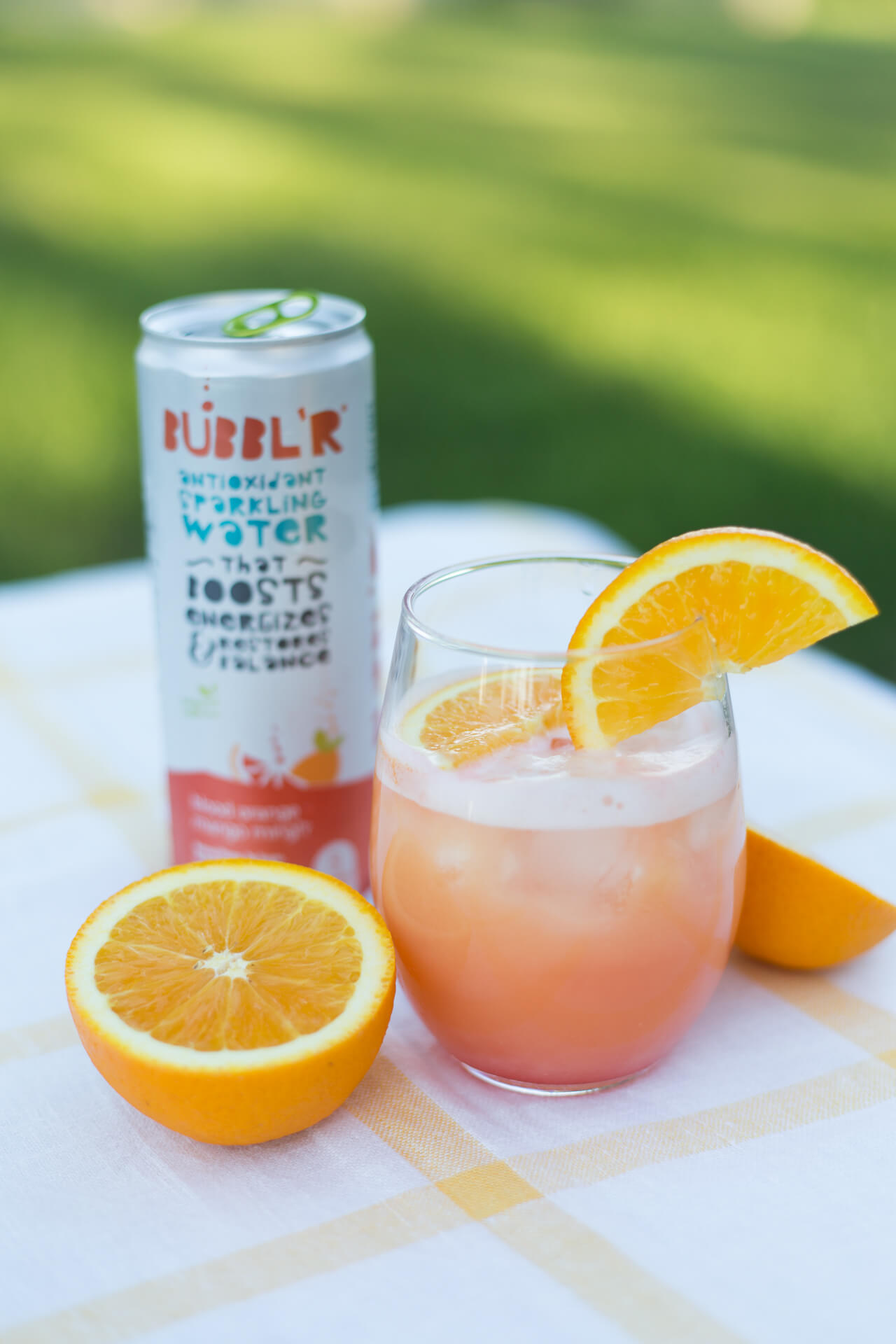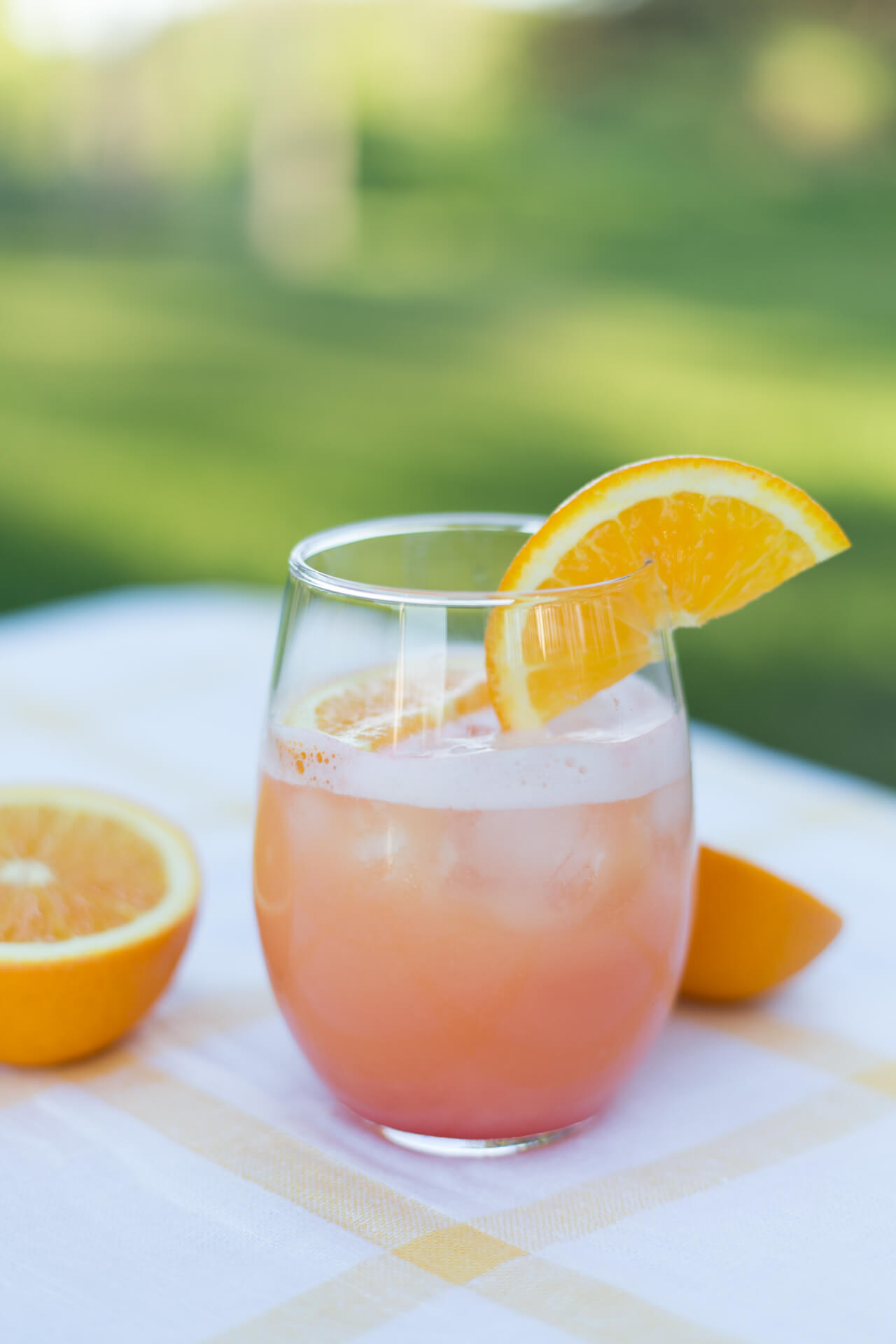 the 7 different flavors of BUBBL'R
twisted elix'r • blood orange mango mingl'r • pomegranate acai refresh'r • pitaya berry nect'r • passion fruit wond'r • cranberry grapefruit sparkl'r • cherry guava blend'r
They have so many fun recipes on their website just like this one and I love how simple yet tasty they are! Check out all seven recipes here.
The awesome thing about BUBBL'R is that not only does it have natural caffeine but it's also gluten-free, soy-free, and vegan. It has both A and B vitamins, zero grams of sugar, and no artificial sweeteners. To read all about the benefits, click here!
BUBBL'R can be found in many grocery stores and gas stations. You can use their store locator to find a location near you!