For a little over one month now, we've been hunkered down at home here in northern Wisconsin, venturing out for only groceries and essentials when needed. Even though I'm looking forward to when things return back to normal, I've been enjoying this extra time at home and have shifted my focus on staying cozy and immersing myself in the season of spring.
For today's post, I've teamed up with Lands' End in order to share some seasonal, at-home inspiration and to share how I've been spending my time lately.
neighborhood walks
Sometimes the simplicity of a walk is all you need to clear your mind and hit the refresh button during a time like this. This spring, I've been slipping on this Lands' End Classic Squall Raincoat which is without a doubt the cutest raincoat I've ever owned. It fits like a glove and I just love this shade of green! It's a nice pop of color against the grey, spring landscape. This raincoat is also windproof, waterproof, and has a fleece lining which means I'm kept nice and warm during my walks!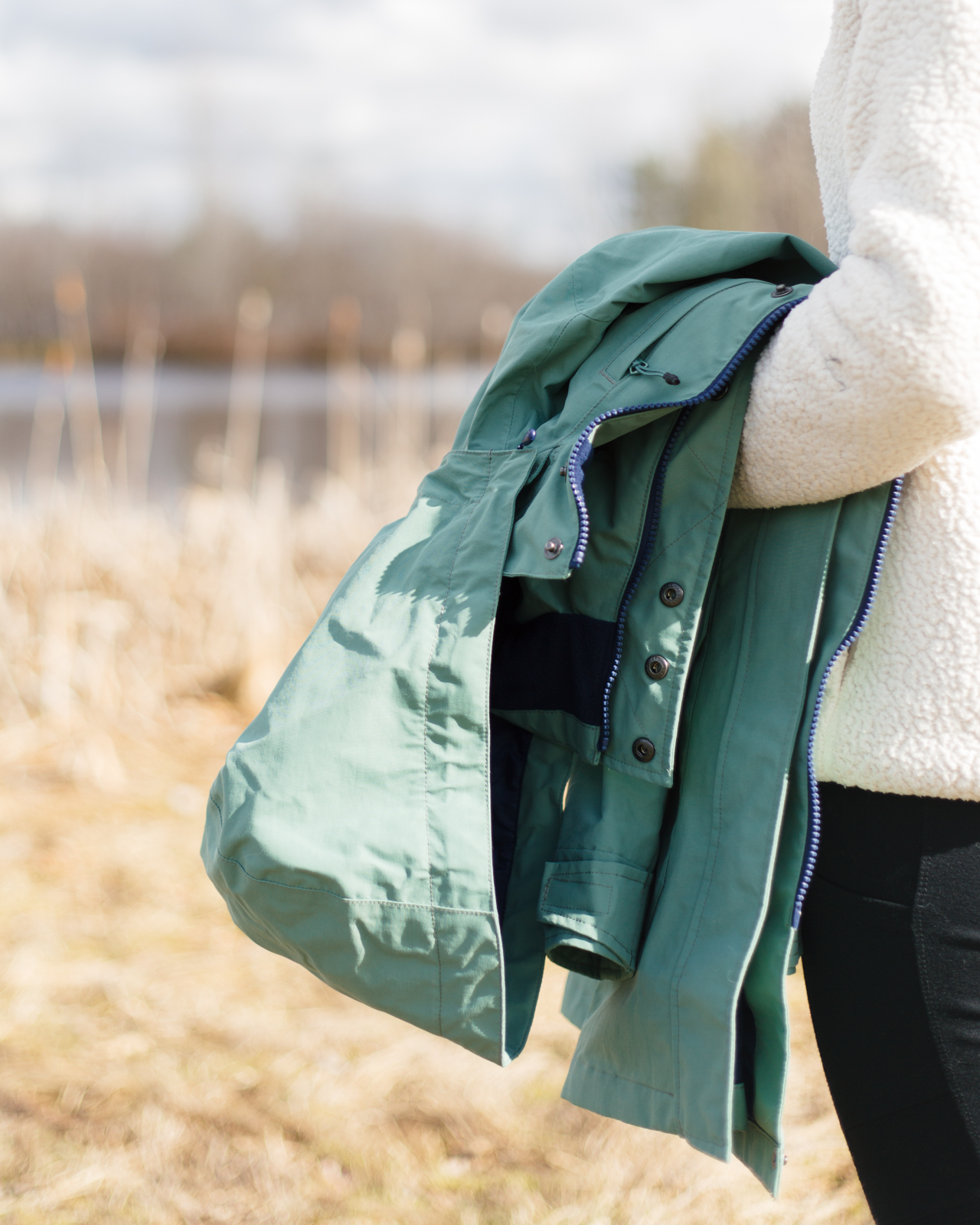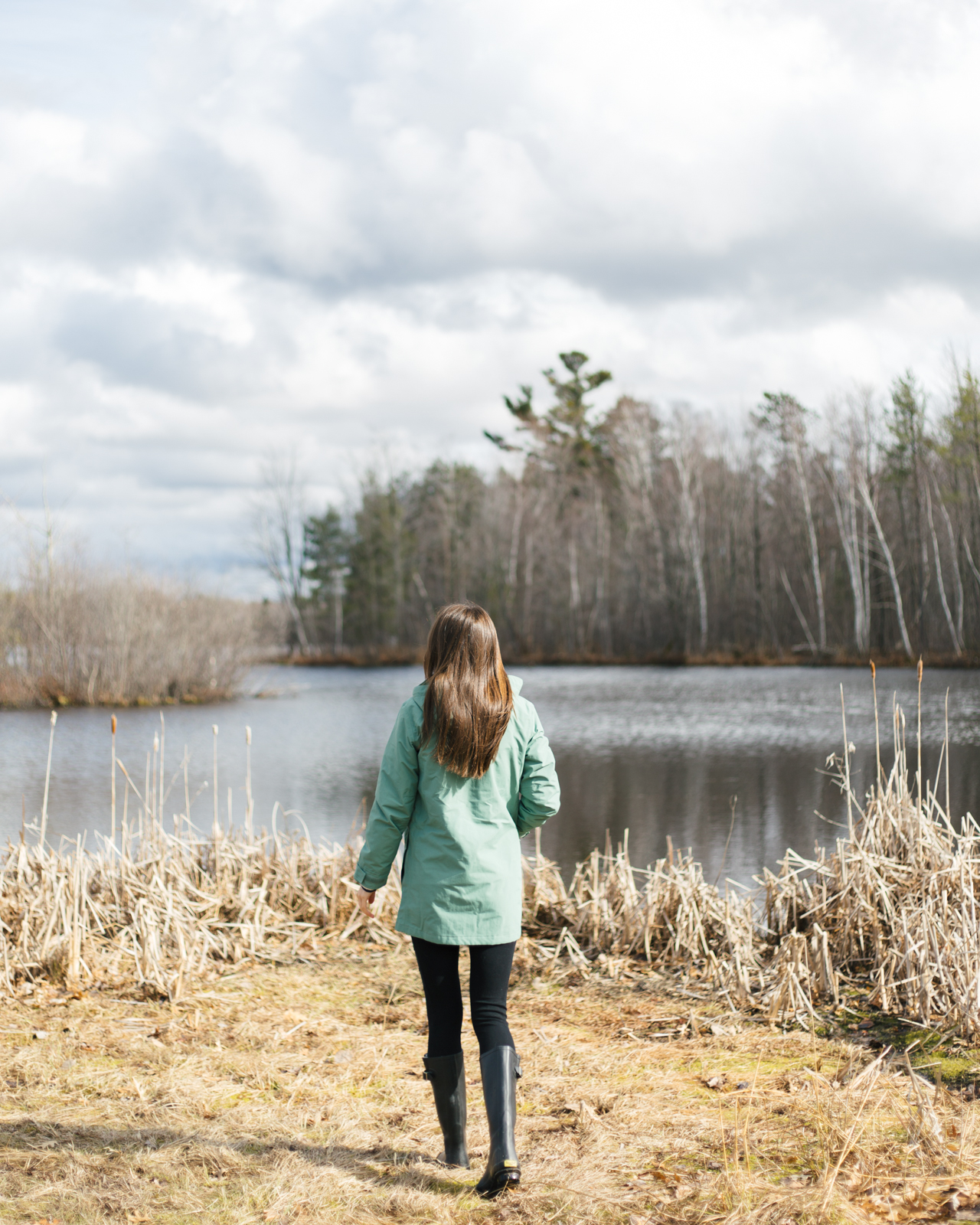 Lands' End Women's Classic Squall Raincoat in Eucalyptus
Cozy Nights In
Crisp, spring weather calls for cozy nights in, complete with blankets, candles, and comfy socks. This Lands' End waffle blanket, in particular, has been quite a hit with our fluffiest family member 🙂
Some cozy, indoor activities we've been doing lately include reading, puzzling, game nights, and movies on the projector.
Currently reading
The Painted House by John Grisham
Some of my favorite movies/TV shows currently on Netflix
Parks & Rec    ·    New Girl    ·    The Tourist    ·    Salt    ·    Hitch    ·    National Treasure
Some of our favorite games that require hardly any supplies:
1.  Farkle (a dice game), you only need six dice and a cup to shake them in.
2.  Gin Rummy (a card game), you need one deck of cards.
3.  Pictionary; if you don't have the actual game, you can use an online word generator like this one! Then, that's all you need is some paper and a pencil!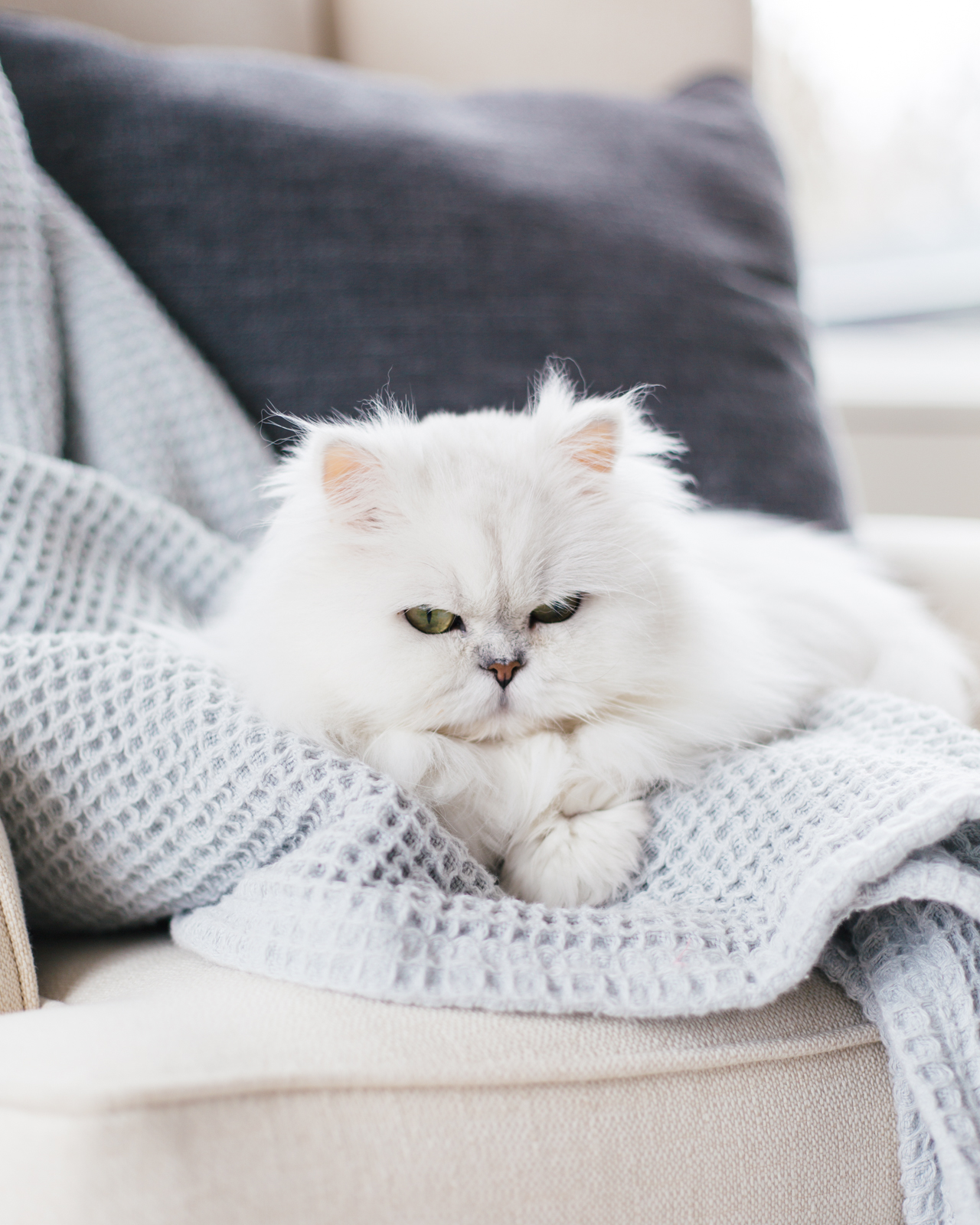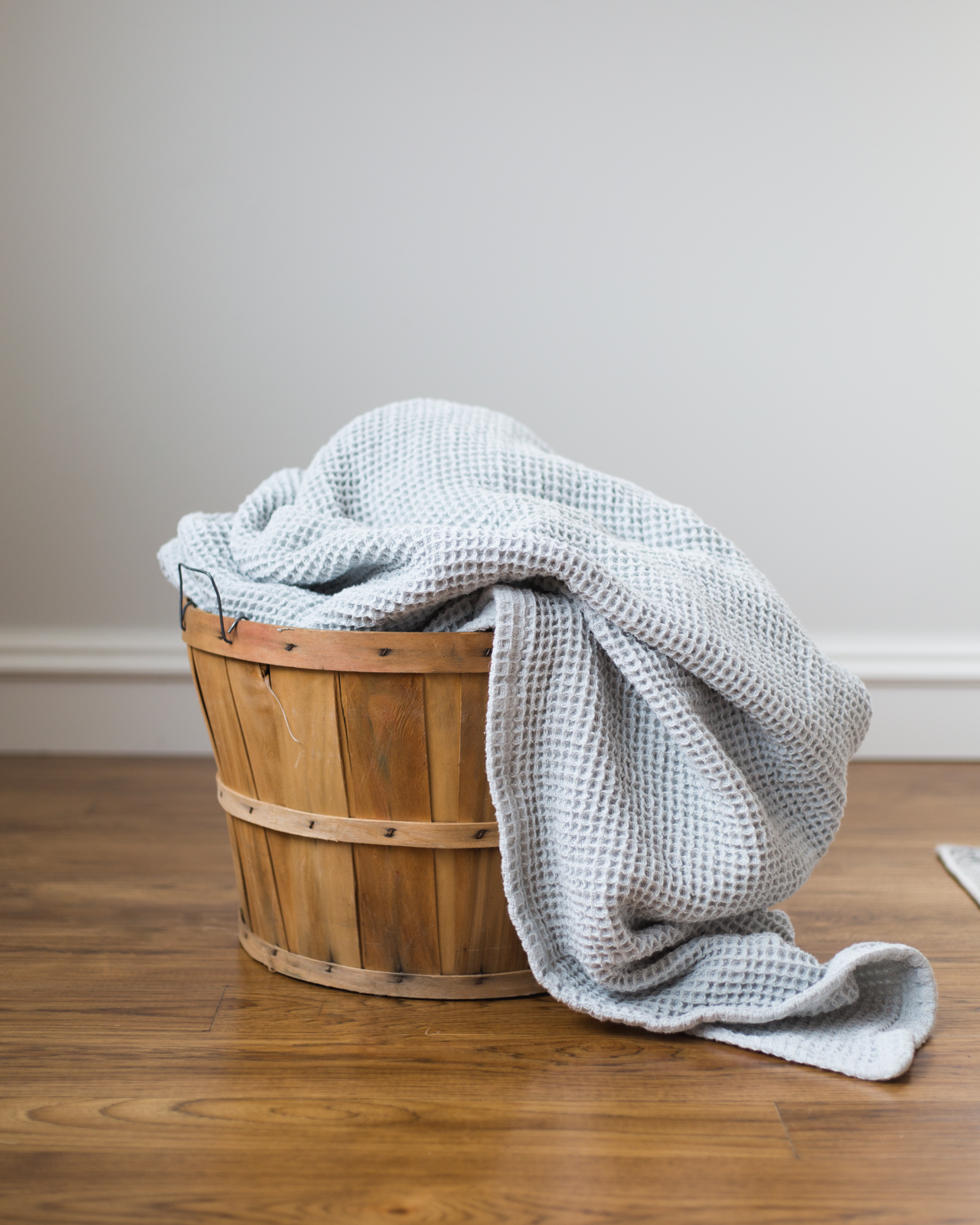 Lands' End Cotton Waffle Blanket in Light Fog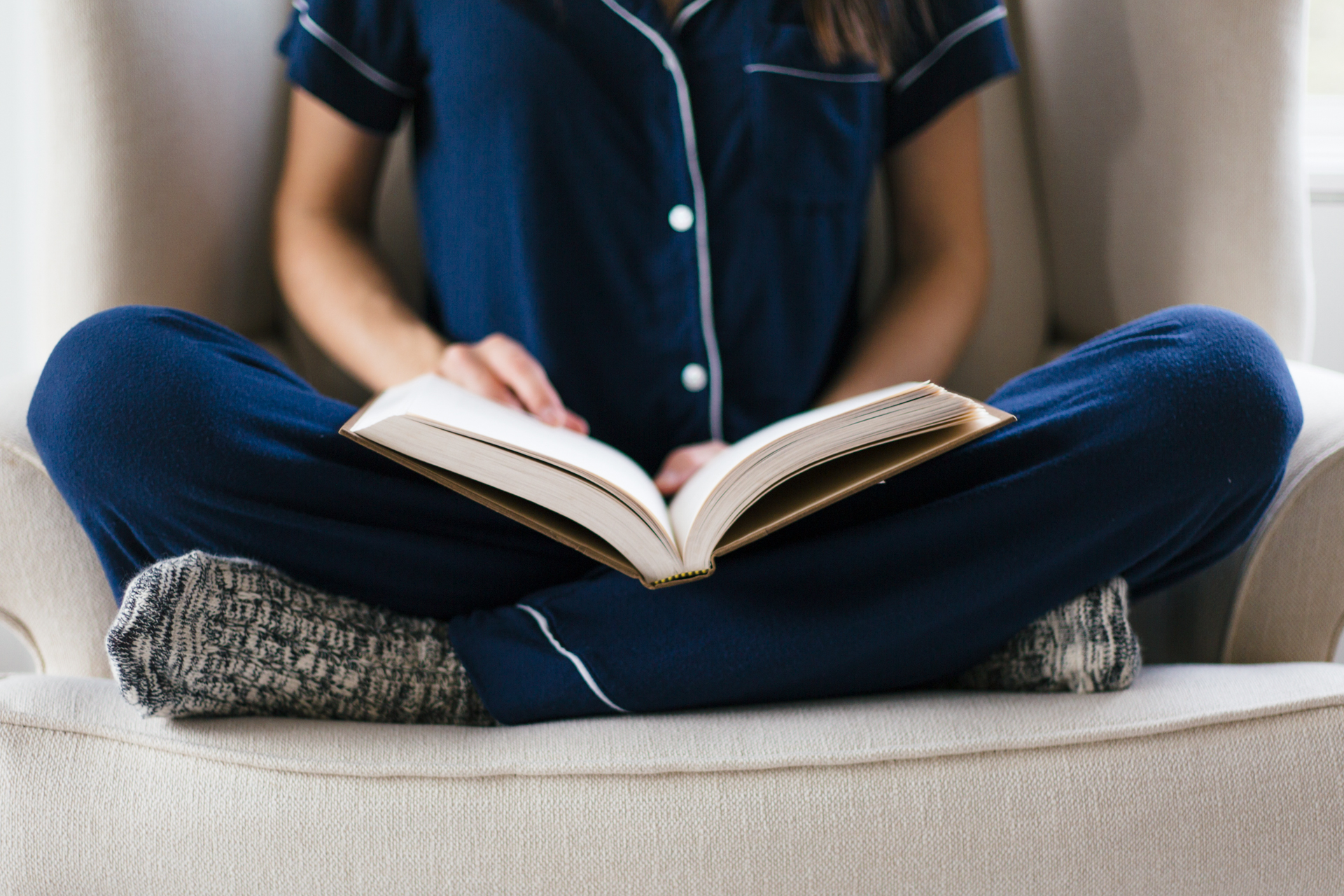 Lands' End Women's Marled Crew Socks in Black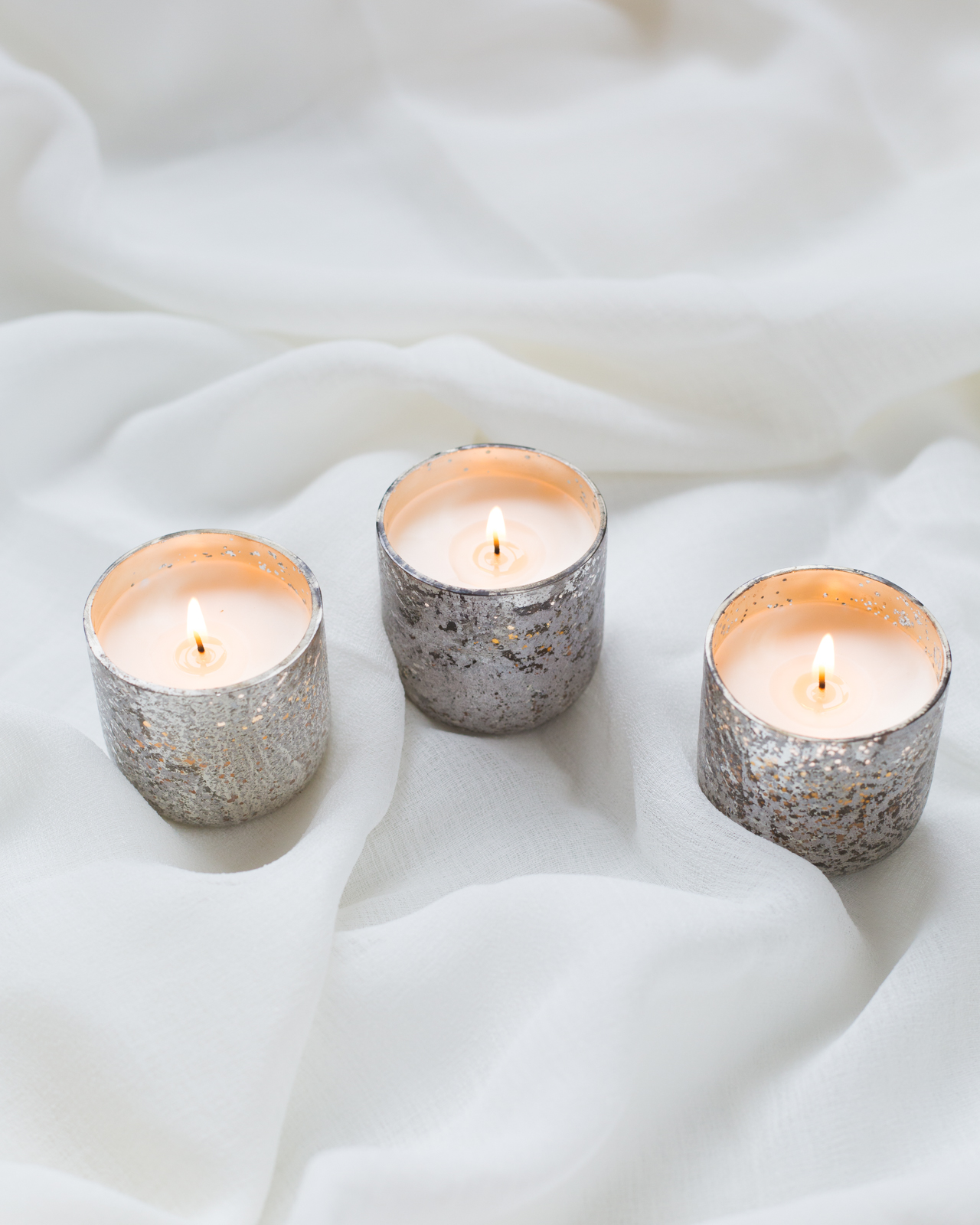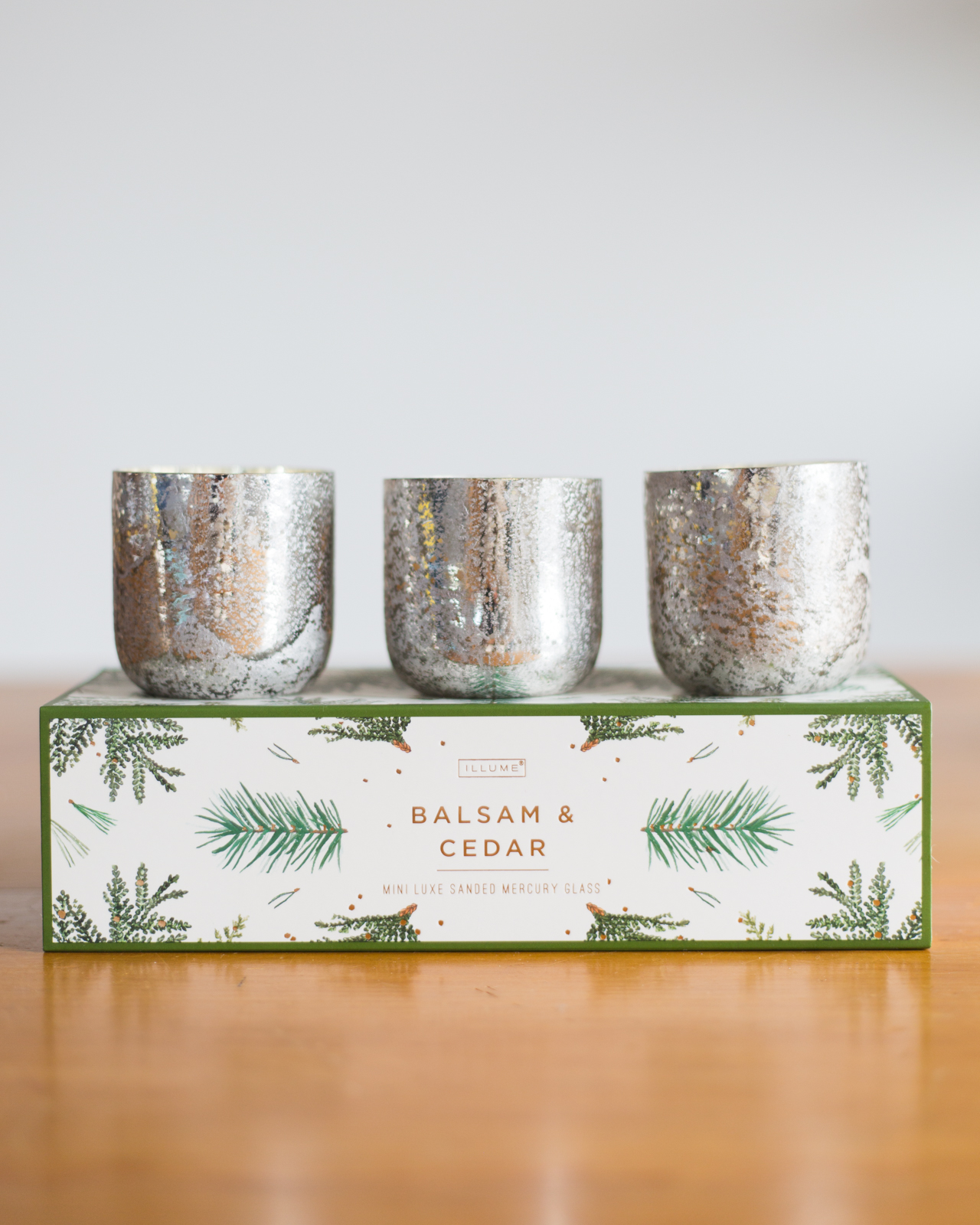 Lands' End Mini Luxe Sanded Mercury Glass Candles, Set of 3, in Balsam/Cedar
backyard bird photography
Another way in which I've been keeping busy is by practicing wildlife photography! This has become one of my greatest joys and it all started right in our backyard. I have three bird feeders dispersed around our property, providing me with ample opportunities to practice. I'll walk outside and watch as the chickadees and sparrows dart between the trees, lifting my camera every now and then to capture their movements. I've even come to recognize some of their distinct calls! It's pretty cool hearing a bird and knowing which species is nearby.
Photography tips
• A telephoto lens is necessary to photograph birds and other wildlife. I personally use a Sigma 150-600mm lens.
• Ideally, I like to shoot handheld, but if I need more stabilization, I prefer to use a monopod instead of a tripod. It just gives me more freedom.
• I always select 'continuous shooting' mode, which means the camera will fire as long as I'm pressing the shutter button. This lets me capture the quickest of moments!
• Patience is key for wildlife photography. It's a lot of waiting and staying as still as possible. Don't give up!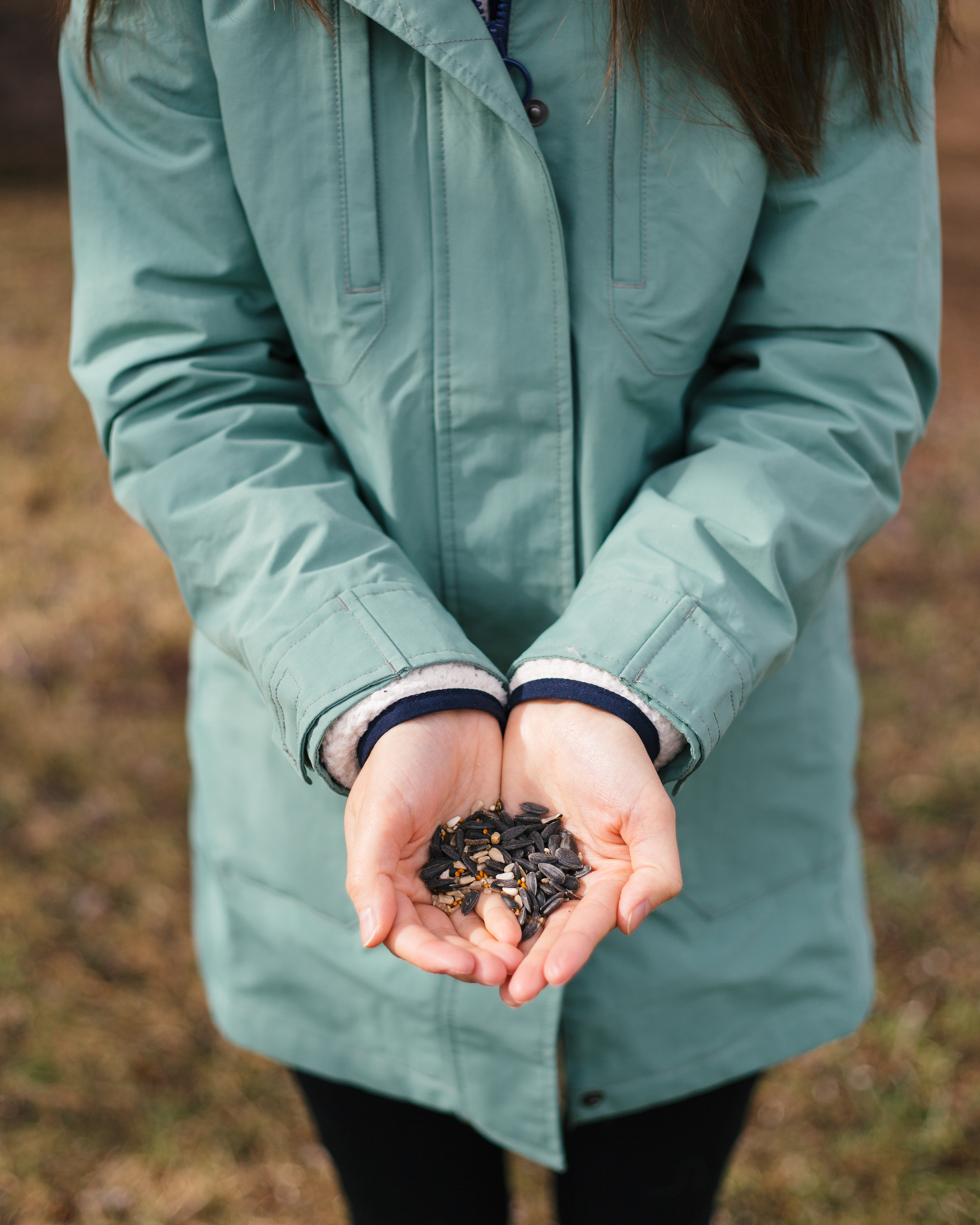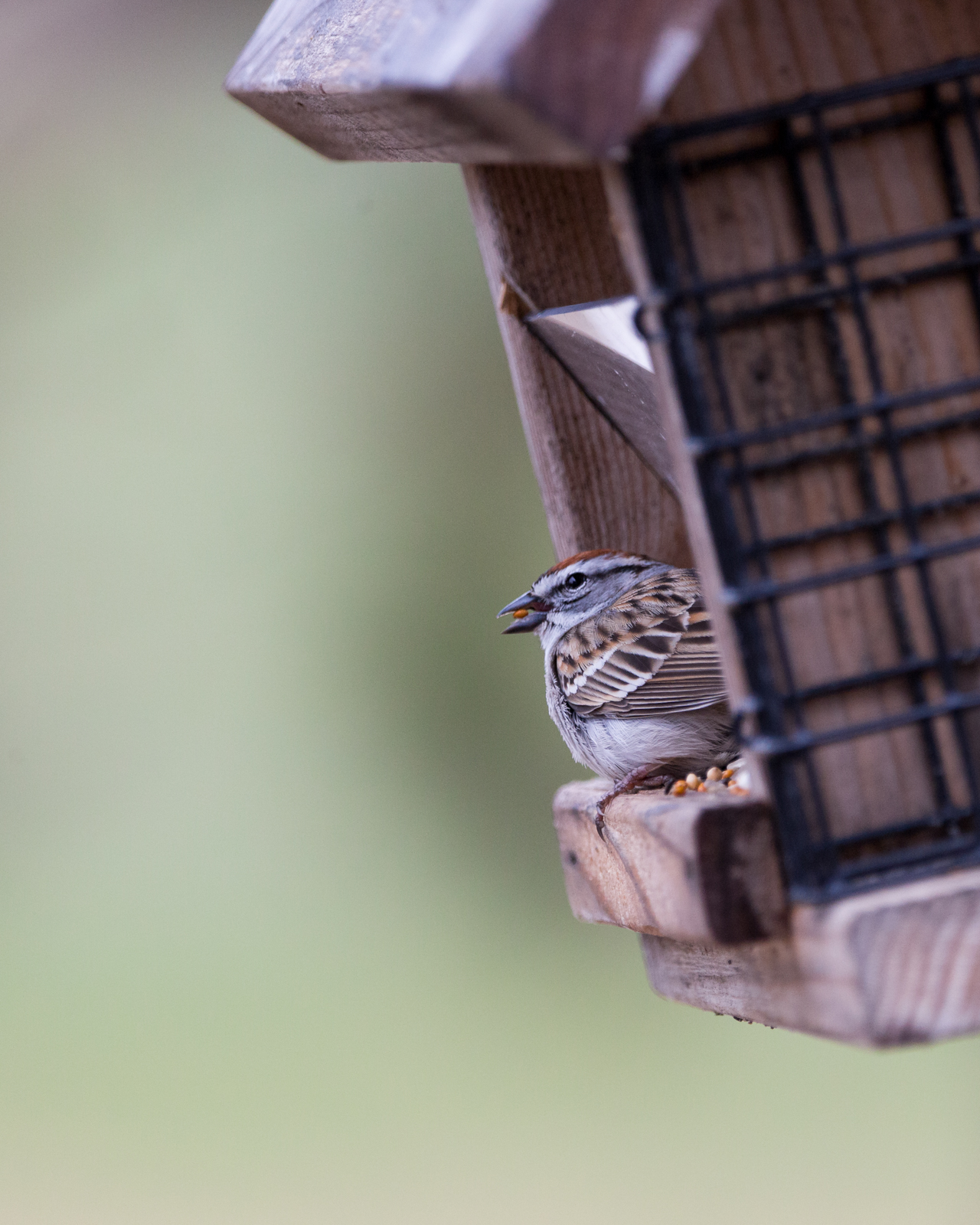 Lands' End Women's Classic Squall Raincoat in Eucalyptus
Canoeing
One of my favorite signs that spring has arrived is when the lakes finally open up. After a long Wisconsin winter, this is one of the most anticipated and exciting moments for any outdoor enthusiast. So last week, when we walked down to the lake and saw that our bay was ice-free, we put our canoe in the water and went on a slow paddle along the shoreline. The water was like glass as we glided through the shallows, relishing the warm sun and the peaceful, Northwoods landscape.
As someone who spends a lot of time outdoors, there's nothing better than finding a piece of clothing that's comfortable and practical while at the same time being stylish and cute – this Heritage fleece hits the mark! It's quickly become a closet staple of mine and I find myself constantly reaching for it. Whether I'm just lounging at home or about to head outside, it's perfect for nearly every occasion.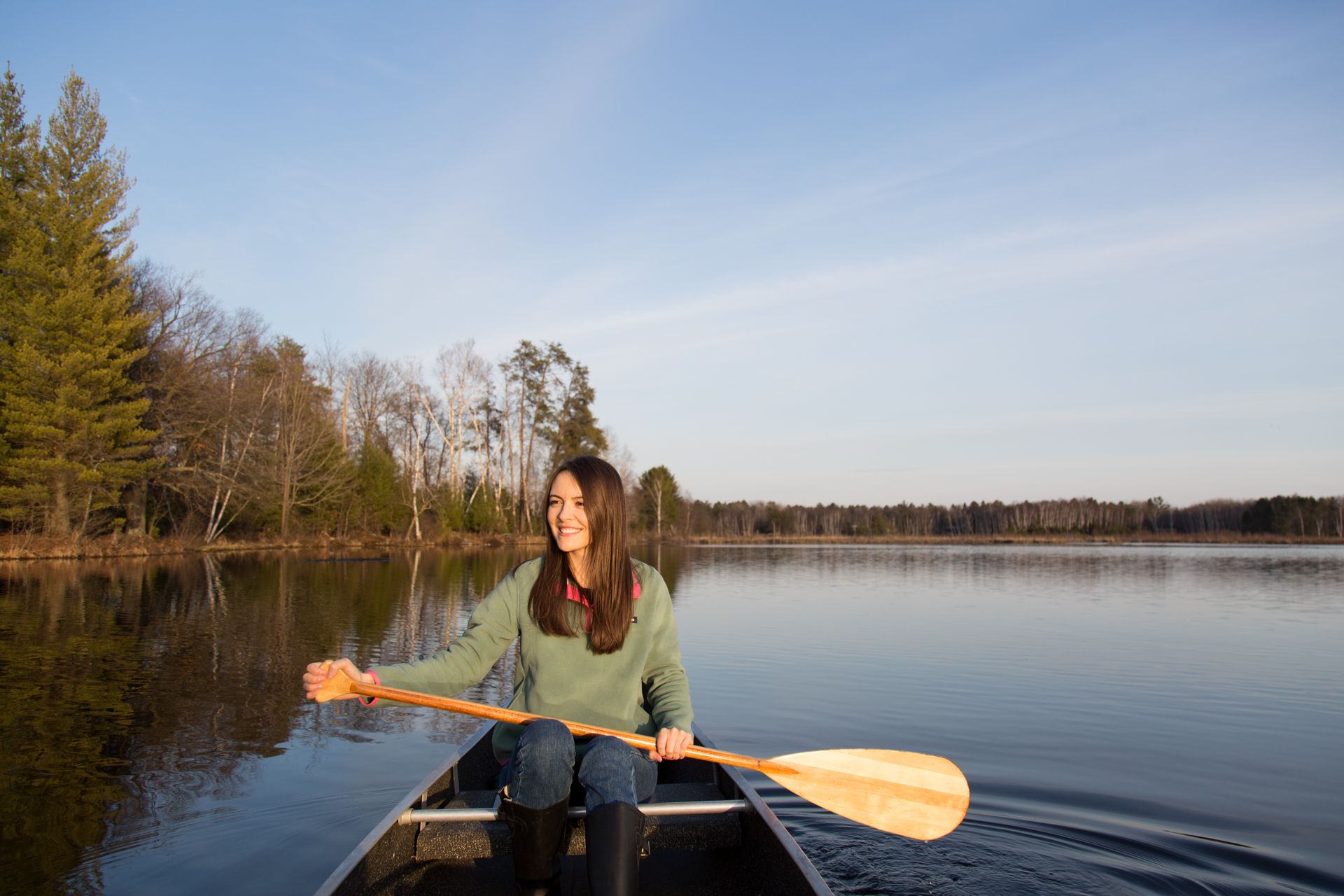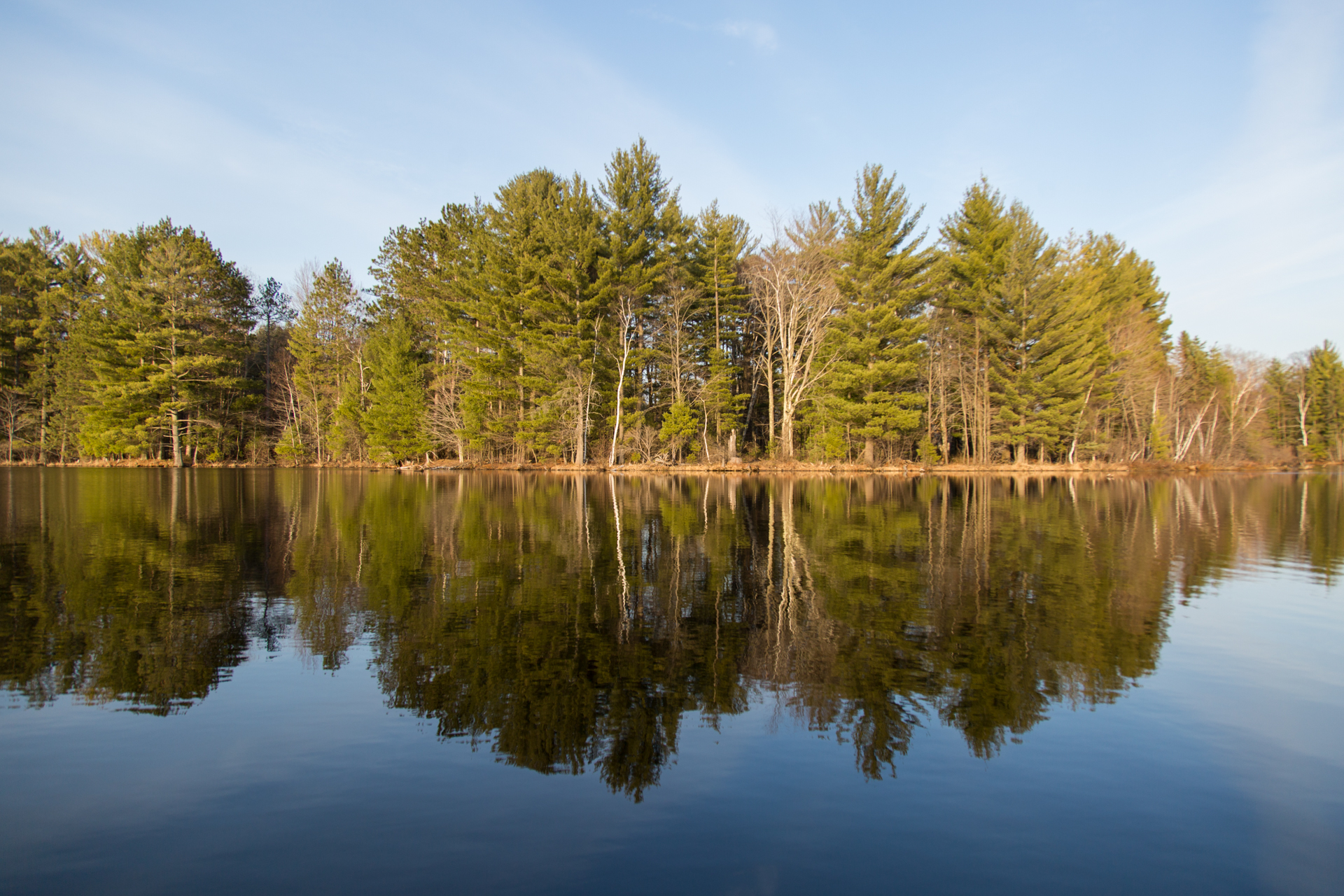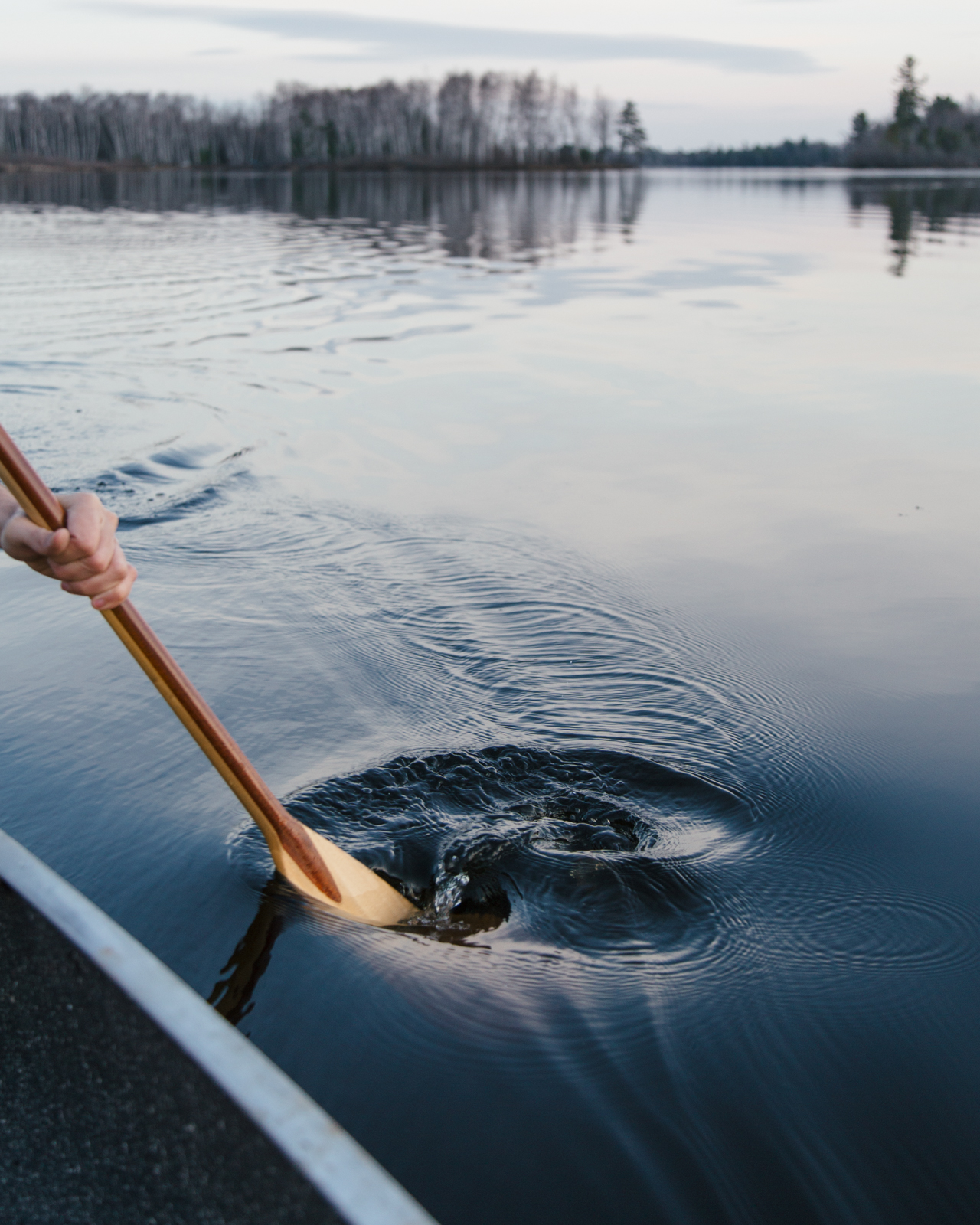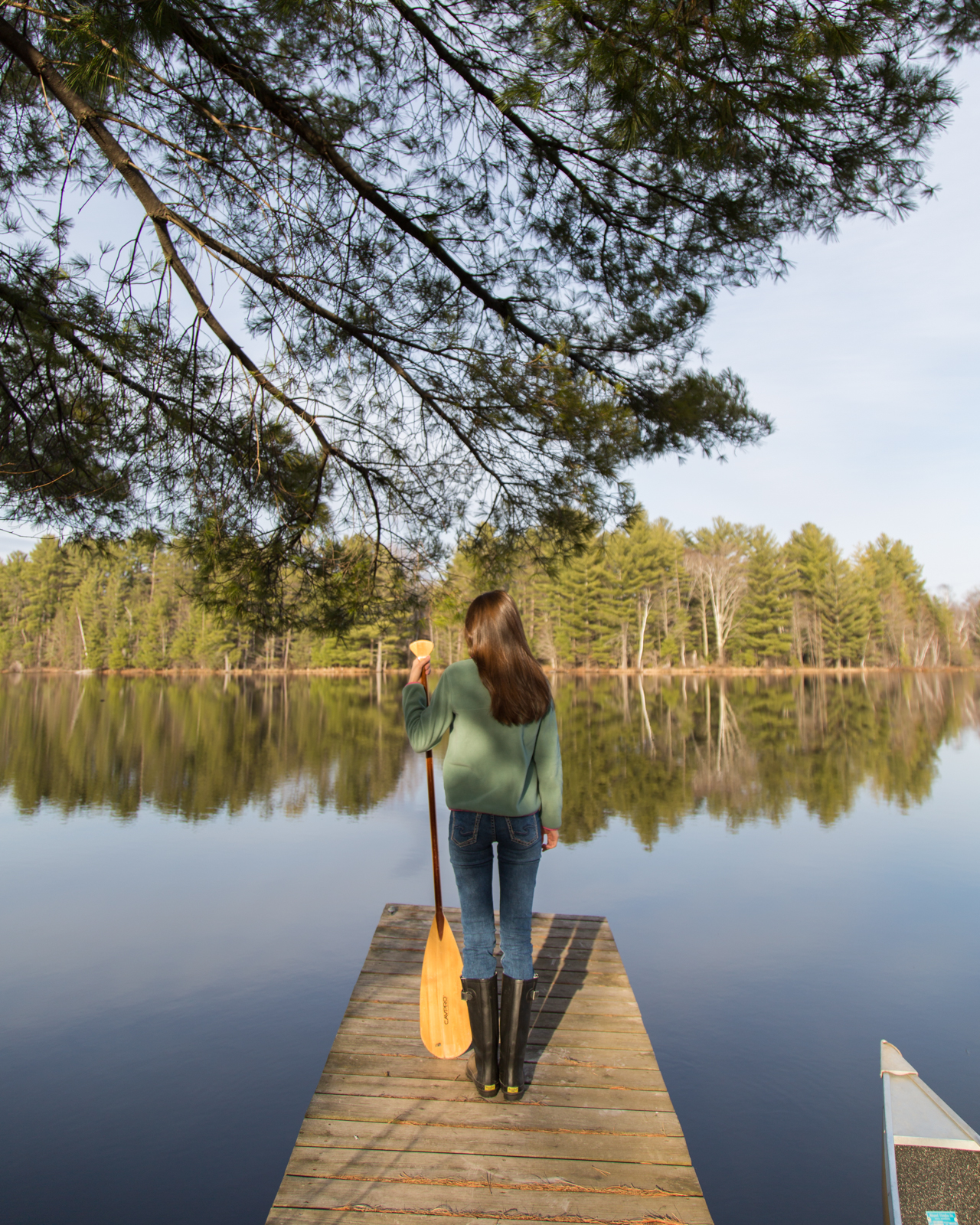 Lands' End Women's Heritage Fleece Snap Neck Pullover Top in Eucalyptus