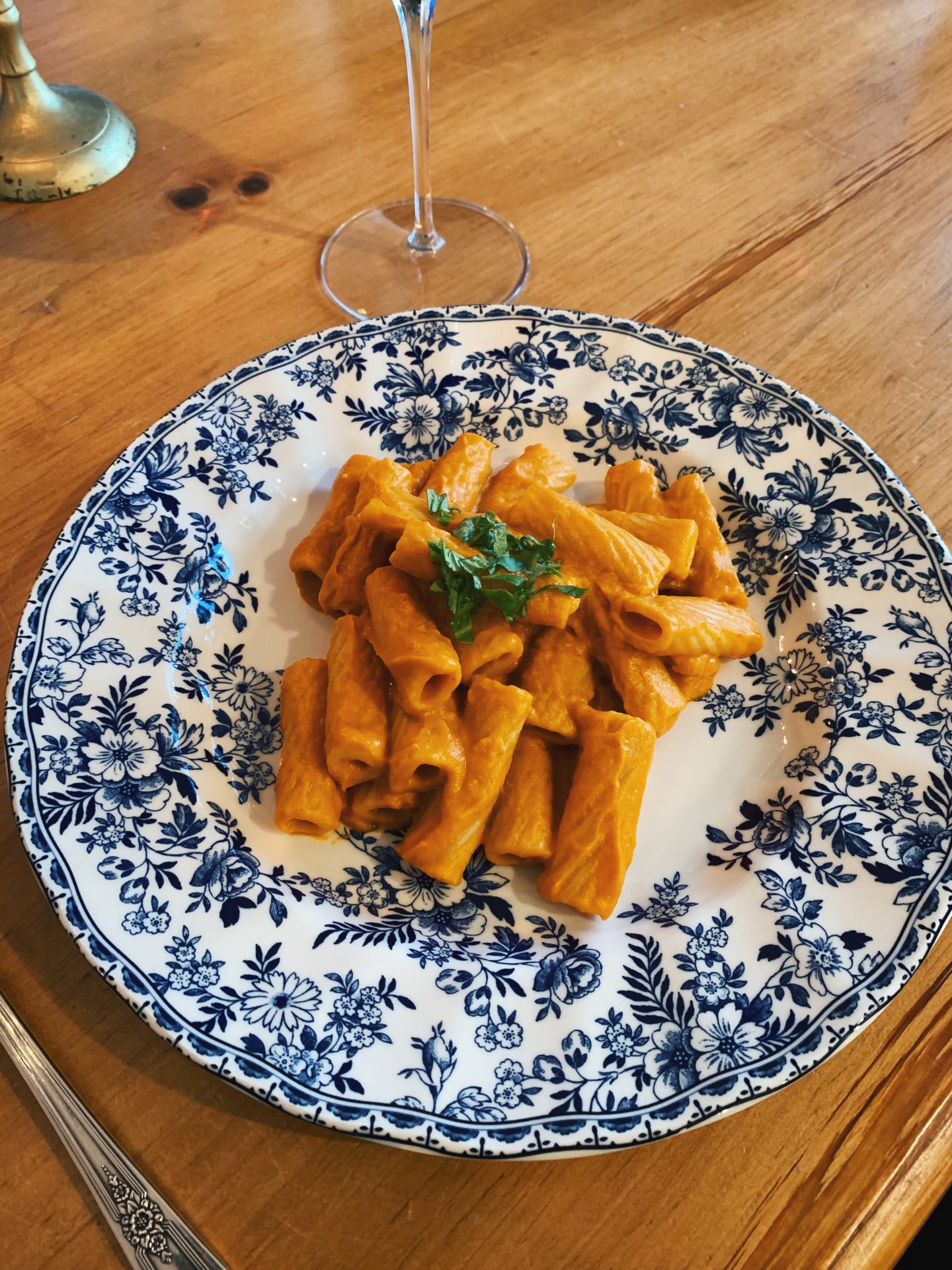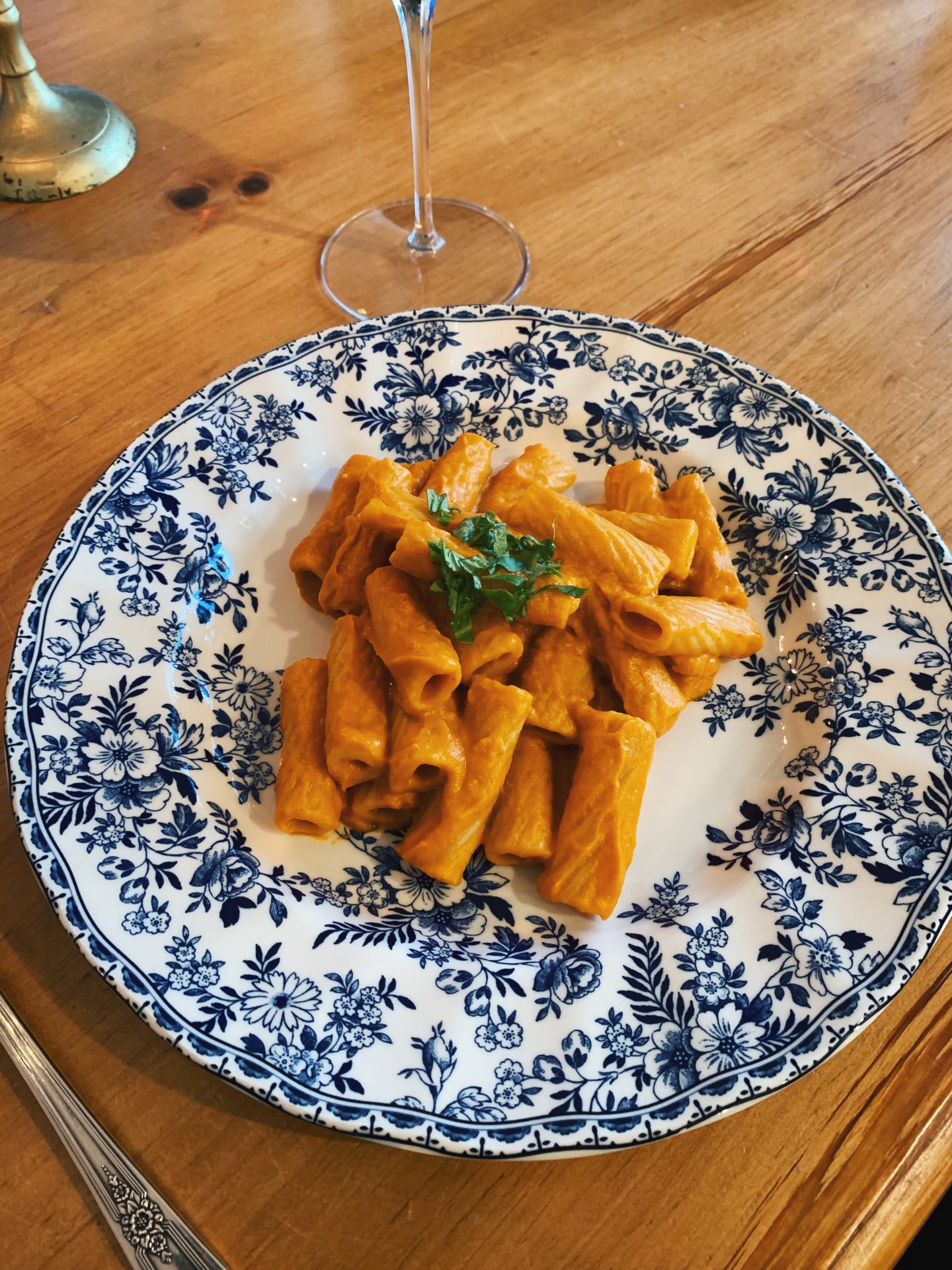 Big Rig Pasta | Oregano's Copycat Recipe
When my husband lived out in Phoenix, one of his favorite restaurants, Oregano's, served something called the Big Rig Pasta. It's a super tasty dish of rigatoni pasta covered in a spicy, chipotle-cream sauce. Since there aren't any Oregano's locations here in Wisconsin, we decided to try finding the recipe online. Eventually, we found one by Wee Eats and decided to give it a try.
It's become one of our favorite dinners and we make it at least once a month. We've made a few tweaks here and there and have pretty much gotten it down to a science.
Keep reading to check out our copycat recipe for Oregano's Big Rig Pasta! My mouth is watering just thinking about it!
1-2 tablespoons olive oil (enough to cover the bottom of your pan)

1 small yellow onion, chopped

2 carrots, peeled and chopped

2 celery ribs, chopped

2-3 garlic cloves, minced

1-2 tablespoons minced chipotle peppers, depending on how spicy you want it

1 28-ounce can whole tomatoes

Salt & pepper, to taste

1/2 cup heavy cream

4 fresh basil leaves + more for garnish

1 lb. box rigatoni pasta
Optional: garnish with fresh basil, parmesan cheese and shredded grilled chicken
ingredient Notes
We always use the pre-minced garlic in the glass jar. A 1/2 teaspoon of minced garlic = approx. 1 garlic clove.
Chipotle peppers are typically found near the salsas. We buy the brand La Costena that can be found at Walmart and have used both this one in a glass jar and this one in a tin can. The chipotle peppers are what make this dish spicy (we always choose to add 2 tablespoons instead of 1).
I would highly recommend using fresh basil for this recipe – it makes a world of difference! However, if you don't have fresh basil, you can substitute it for 1/2 teaspoon of dried basil. 
Don't worry about chopping the vegetables perfectly, everything will be puréed at the end.
If you want to add some protein, I would recommend grilled, shredded chicken. It tastes amazing on top of this dish!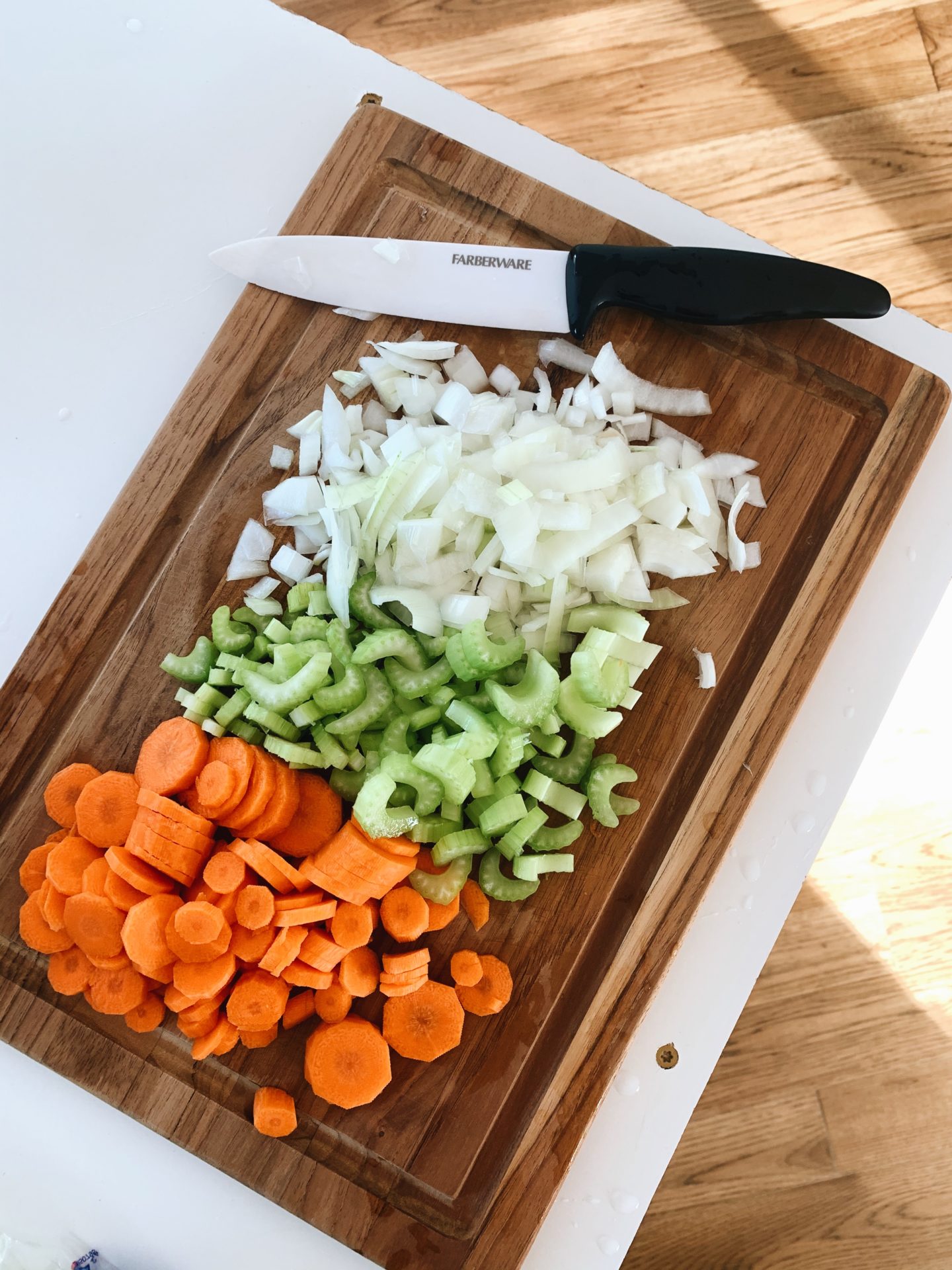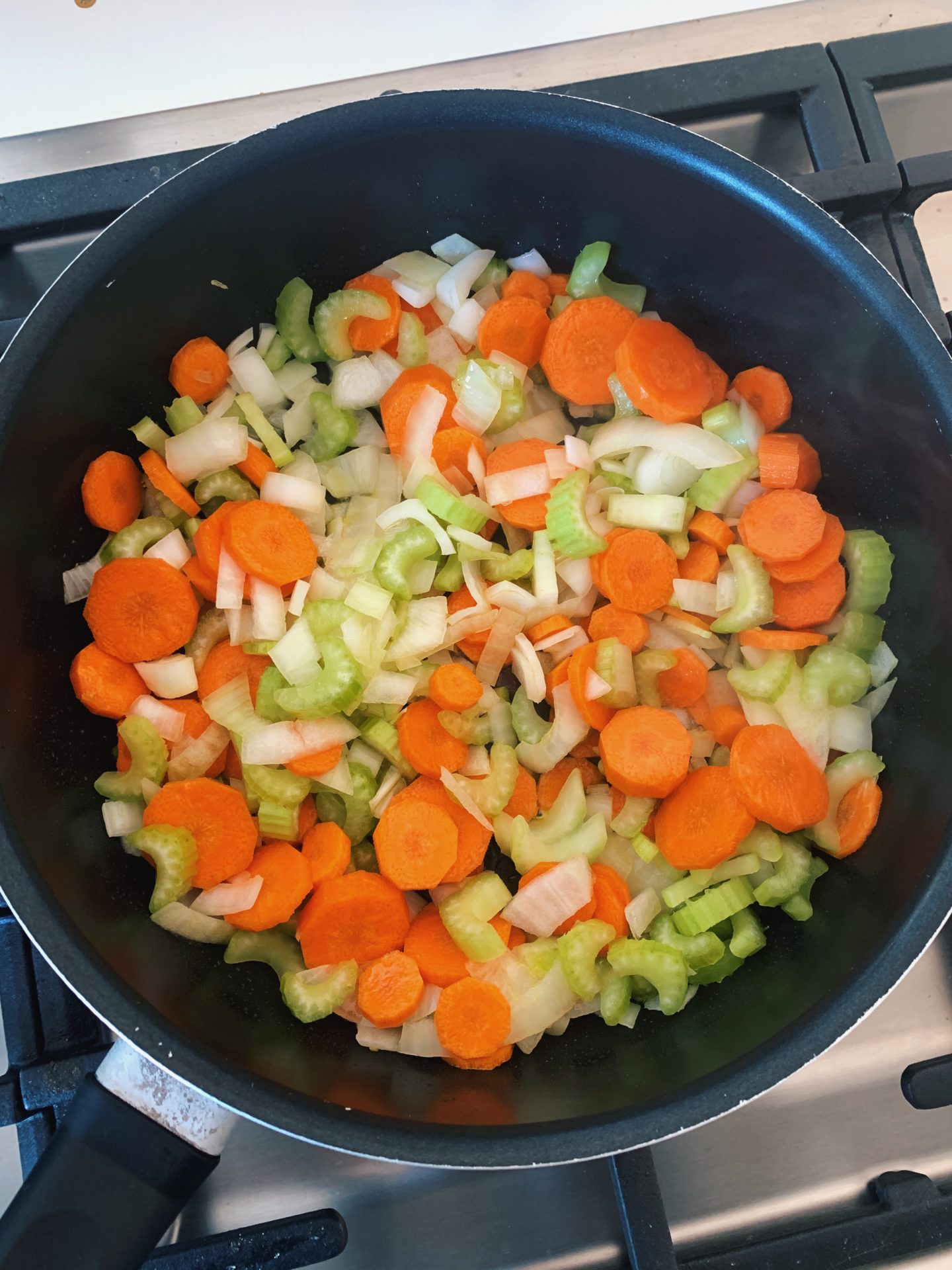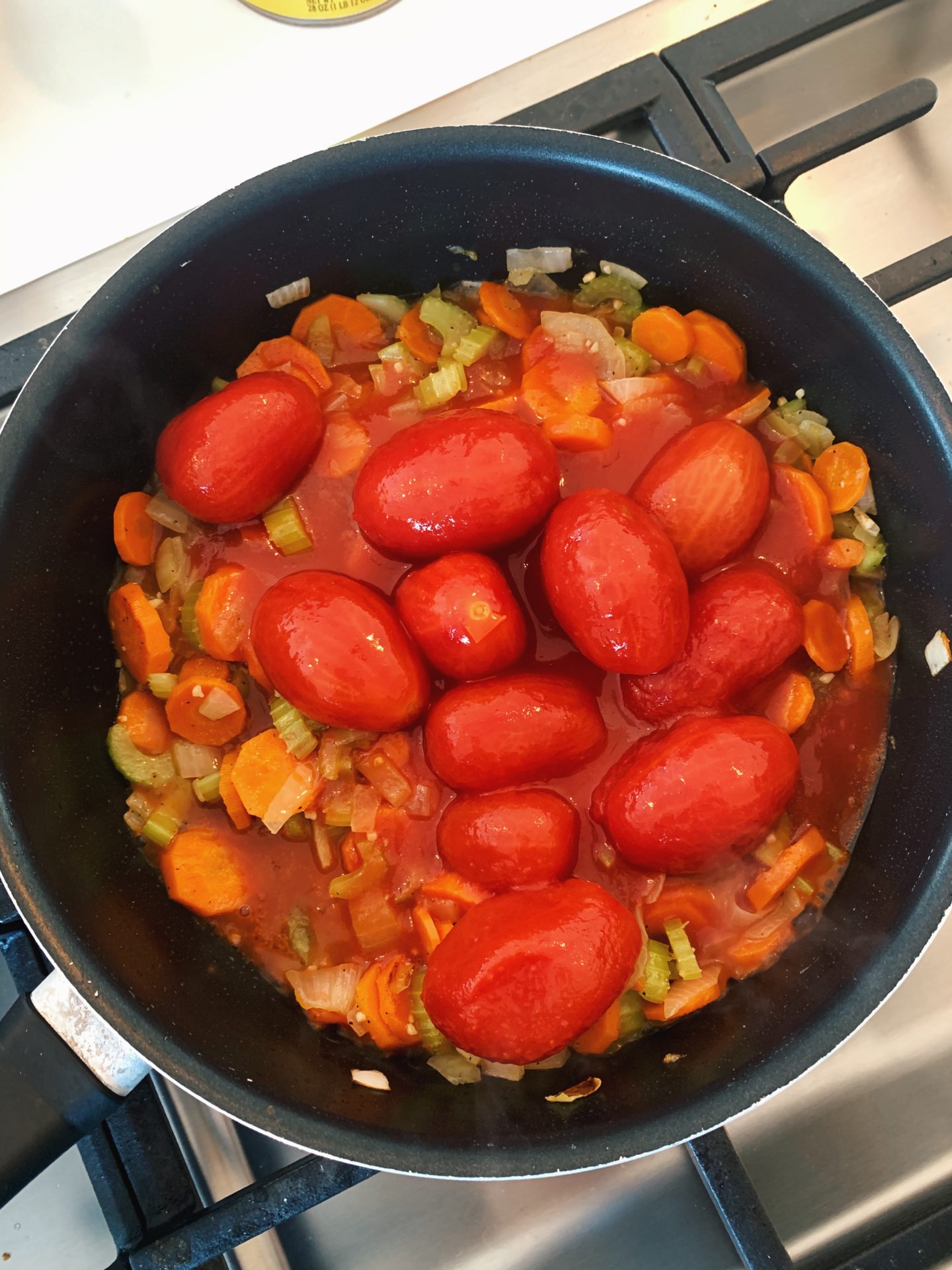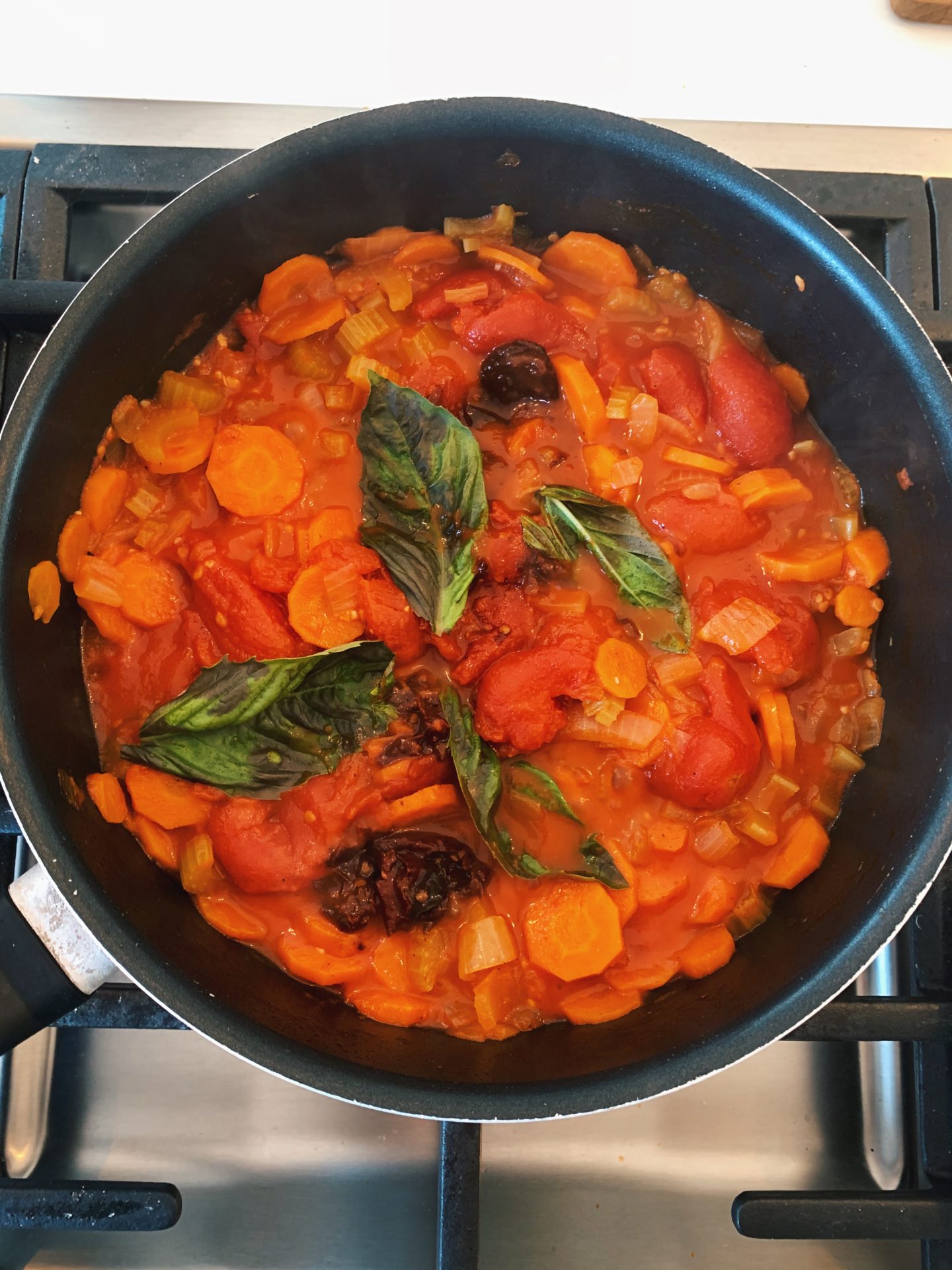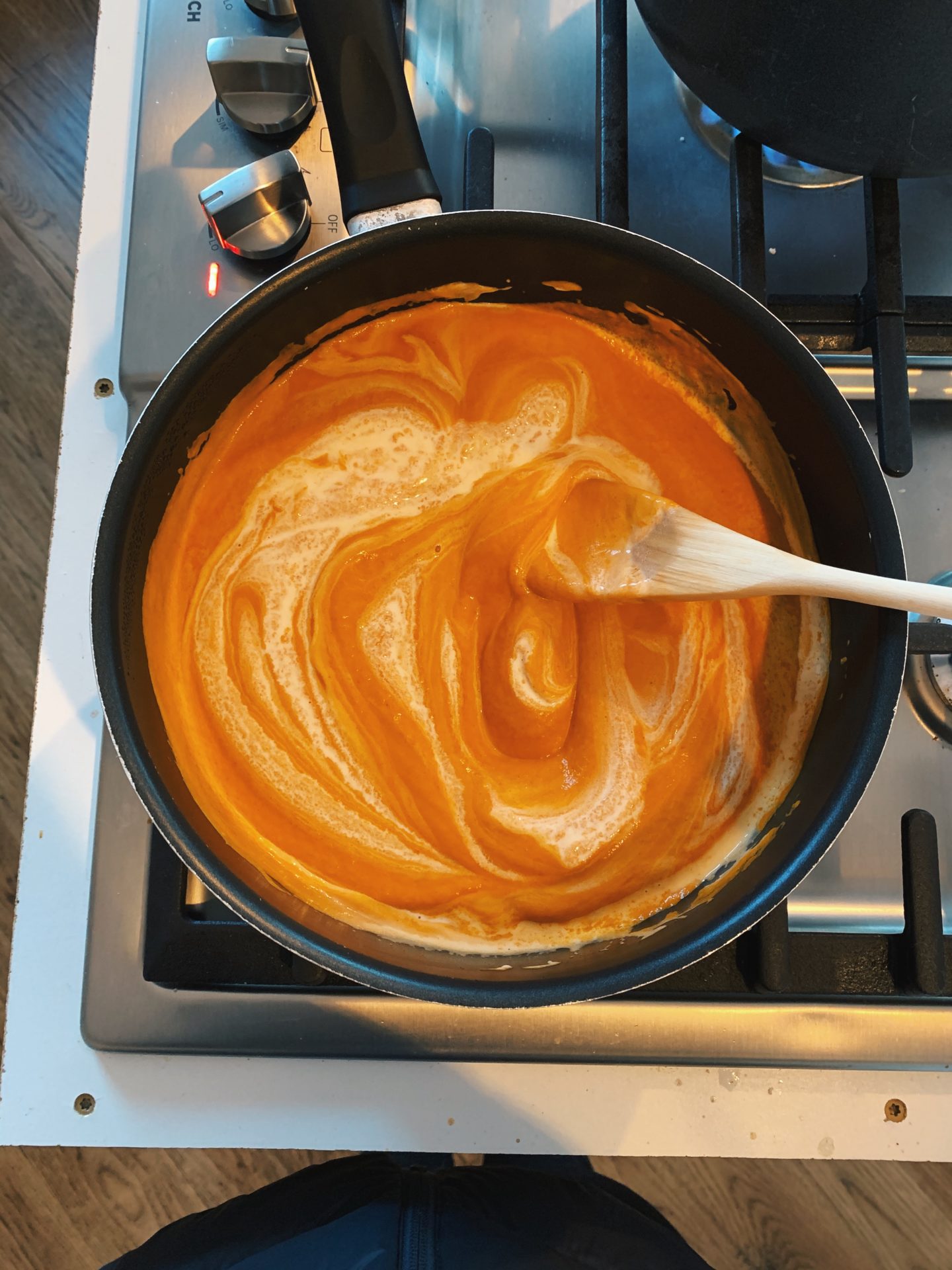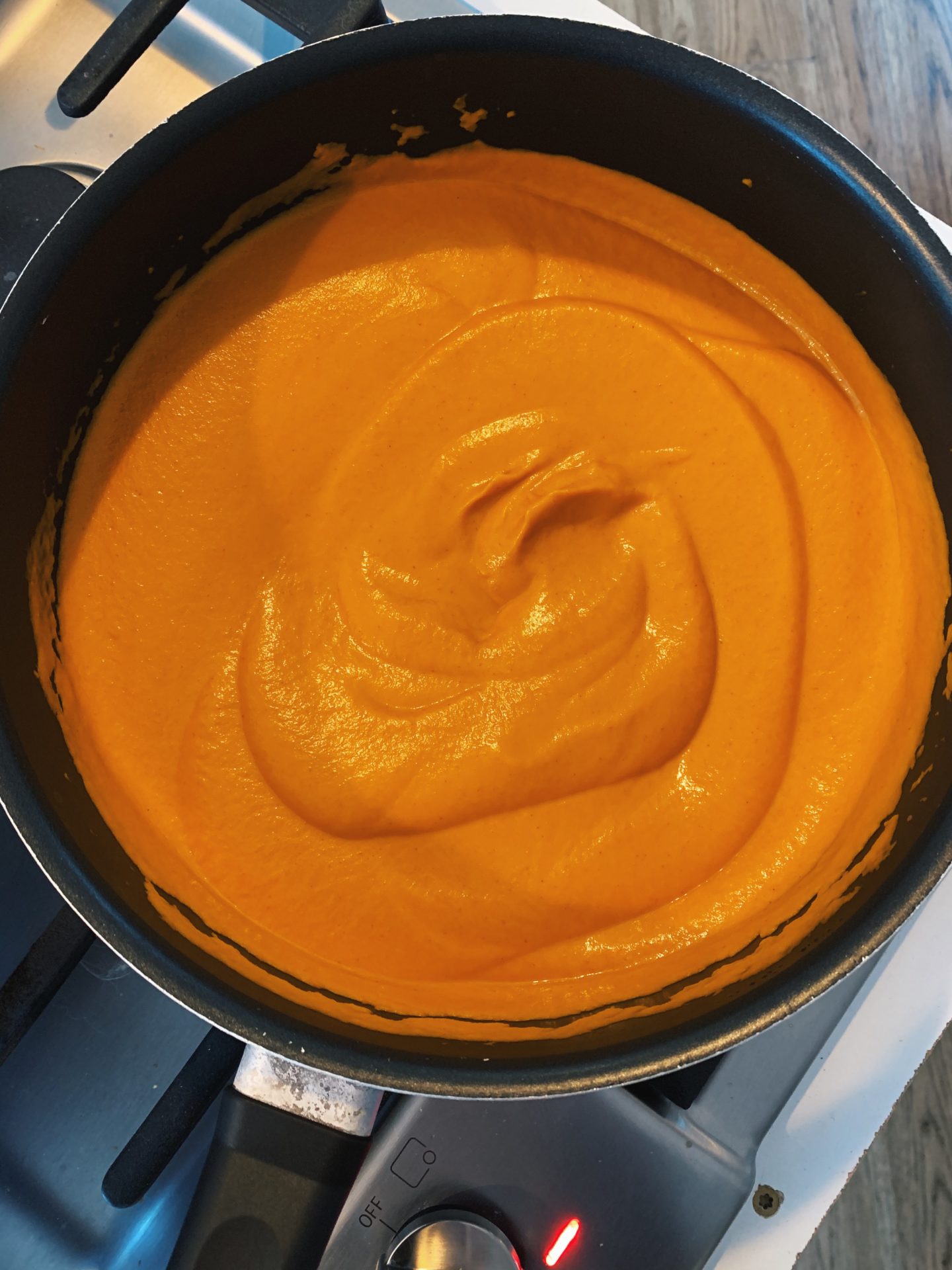 Step by Step Instructions
Step 1
Warm the olive oil over medium heat.  Add the onion, carrots, and celery and saute. Stir occasionally until the vegetables are softened but not browned (5-10 minutes or so). Sprinkle with salt and pepper and stir again to coat. Add garlic and stir until fragrant.
Step 2
Add tomatoes and crush with a spoon. Cover and cook at a gentle simmer for 30 minutes, or until the vegetables are completely tender. 
Step 3
Add chipotles peppers and 4 whole basil leaves, stir. Simmer with lid slightly ajar for 15 more minutes. This is a good time to start cooking the pasta noodles and grilling the chicken.
Step 4
Remove the 4 basil leaves with a pair of tongs (if you used dried basil, obviously you skip this part). Ladle the sauce into a blender. We use this Vitamix blender; a regular blender will do, you just might have to do it in batches so it doesn't jam up! Puree the sauce until super smooth. We'll run the blender on high for a few minutes.
Step 5
Once pureed, transfer it back to the pan, stir in the cream, place it back over low heat, and cover it. Bring the sauce to a simmer for a few minutes.
Step 6
Drain the noodles and toss with the chipotle-cream sauce. Garnish with fresh-cut basil, parmesan cheese, and grilled shredded chicken, if desired.