First Impressions of the Sigma 150-600mm Telephoto Lens
After much deliberation and research, I finally decided to order the Sigma 150-600mm telephoto lens. I'm really excited about it because I've been wanting to get more into wildlife photography especially now that I'm living in northern Wisconsin. There are so many nearby lakes, natural areas, and state forests!
As soon as it arrived, I ran down to the lake to test it out. The sun was starting to set and the landscape was glowing. I found a spot near the shoreline where I was a little hidden by some brush and set up my tripod. After about 20 minutes, out of the corner of my eye, I saw some movement. I slowly turned my head to find a herd of deer making their way across the ice! They were headed in my direction and about to pass right in front of me… and they hadn't noticed me yet! I leaned slowly into my camera and was able to capture some photo and video for about a half hour. After a while, they must've sensed something was amiss because they kept looking in my direction and snorting every now and then. Eventually, they ran off but it was such an awesome moment!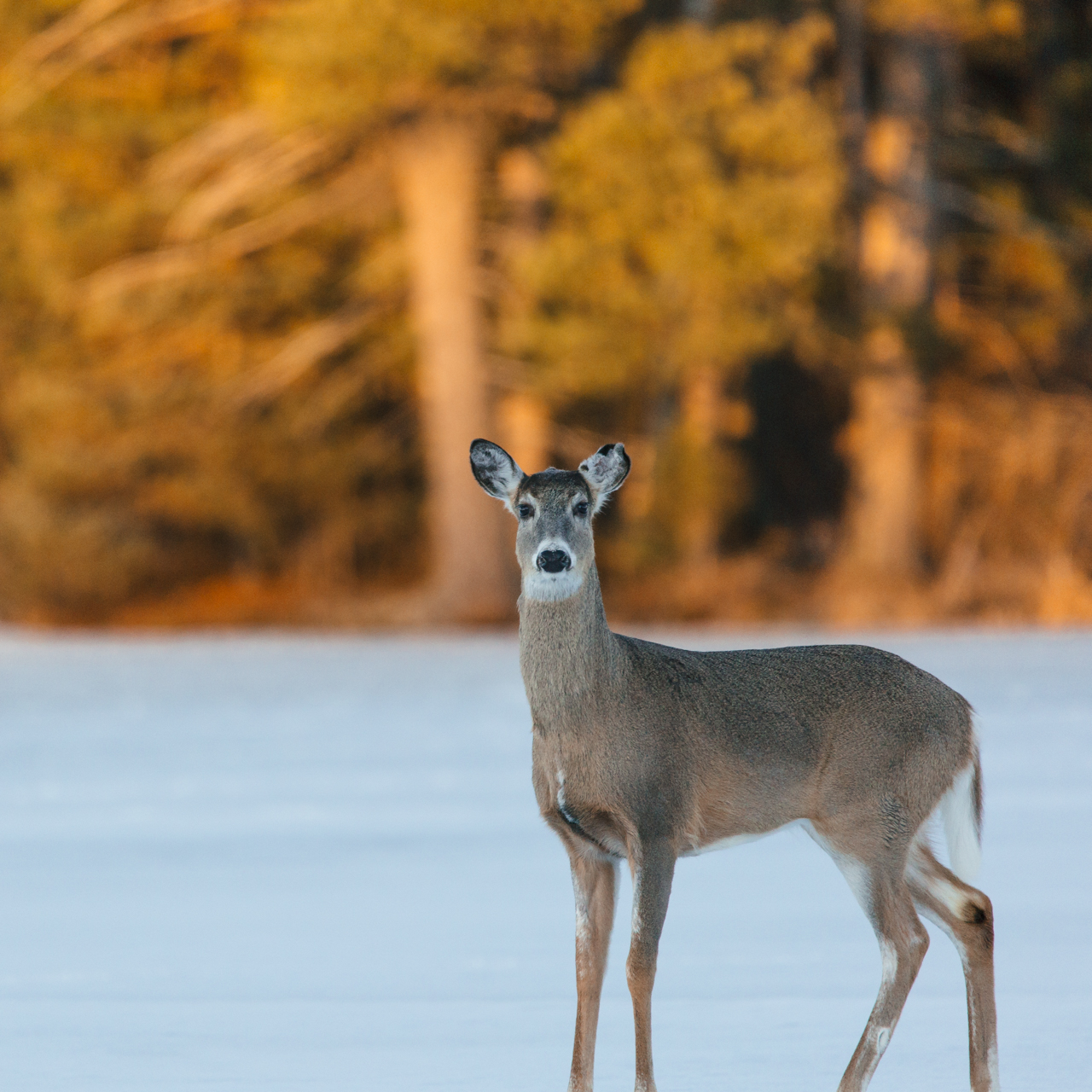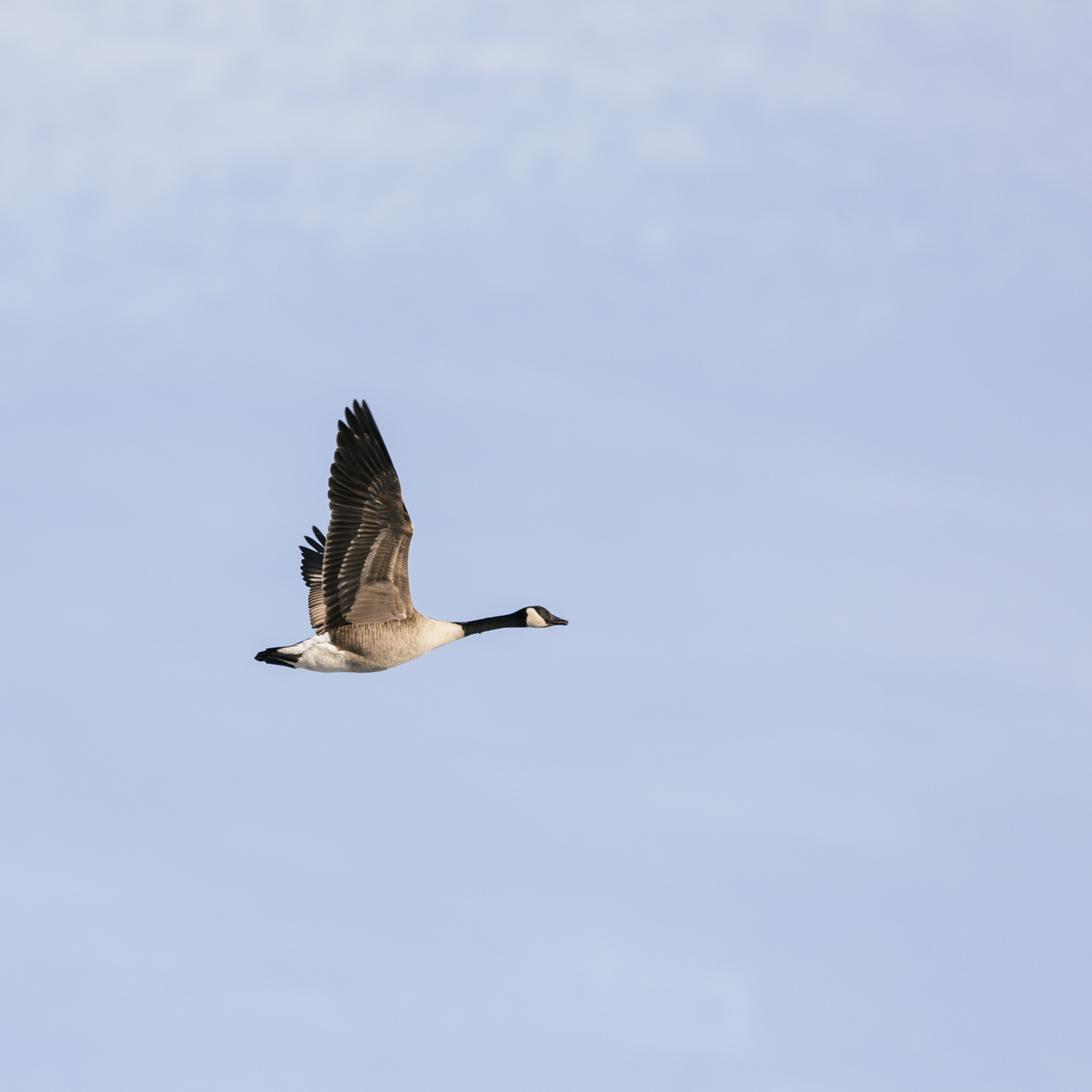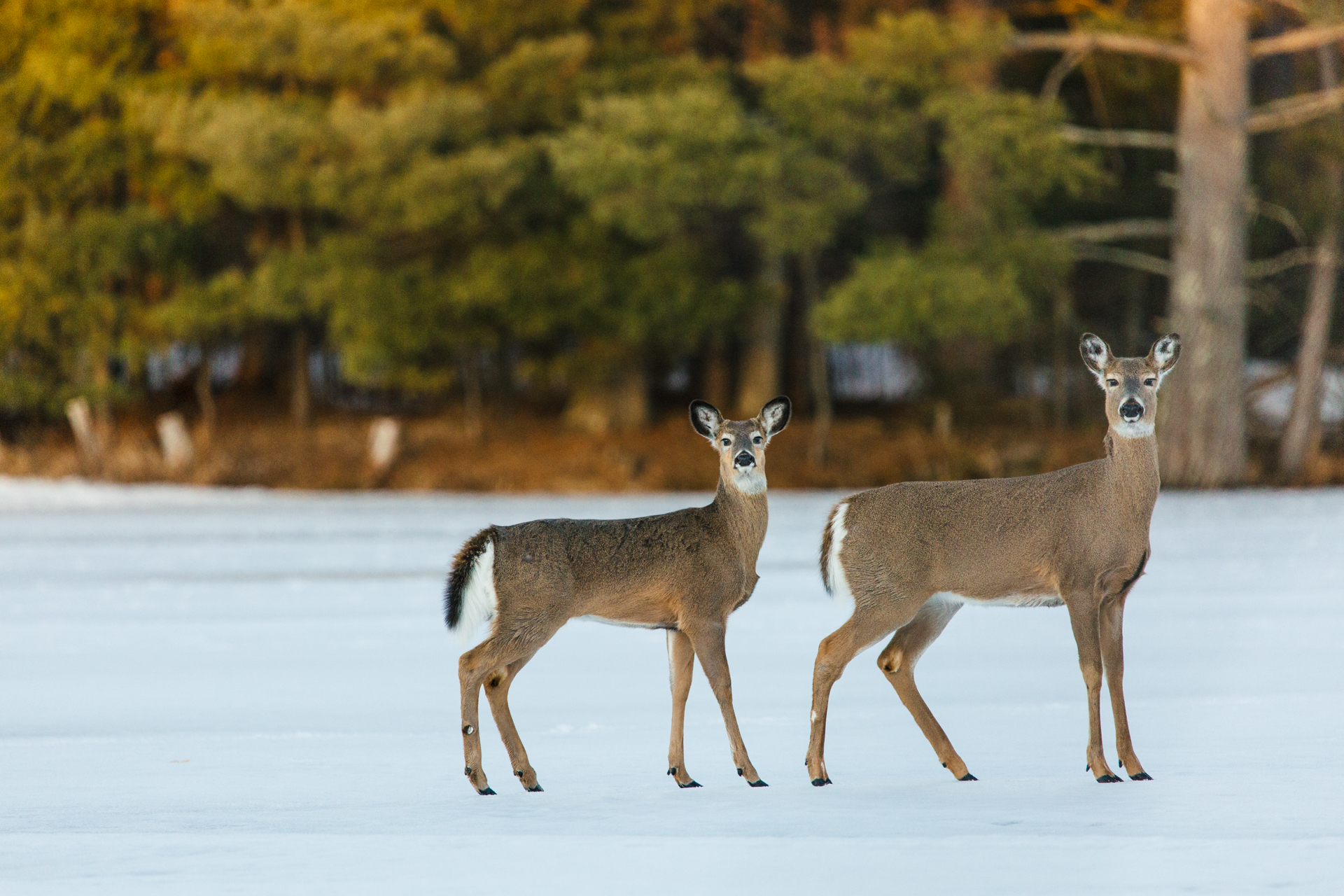 Before getting into the review, let's first break down the lens name because there's a lot of stuff going on there!
Sigma | A Japanese company, manufacturing cameras, lenses, flashes, and other photographic accessories. Their lenses can be mounted on both Canon and Nikon.
*Tip: Always double check lens compatibility with your specific camera body before purchasing.
150-600mm | This is the focal length of the lens with 'mm' standing for millimeter. This is a telephoto lens which allows you to photograph something far away.
f/5-6.3 | This is the aperture range. When the lens is at the widest focal length (150mm), the f-stop can be set to f/5. However, when zoomed in to 600mm, the lowest the f-stop can be is f/6.3.
Contemporary | Sigma offers three different lines of lenses, the Art, the Contemporary, and the Sport. My understanding is that the Contemporary line is more of an "all-around" lens and is more affordable. Sigma sells a 150-600mm Sport lens but it's more expensive so for this reason, I went with the Contemporary one.
DG | Lenses compatible with full-frame sensor DSLR cameras.
OS | Optical Stabilization; similar to Canon IS, Nikon VR and Tamron VC.
HSM | Hyper Sonic Motor; designed to provide quick and silent focusing.
*prices updated as of April 3, 2019.
I've only shot with it a few times but so far, I absolutely love it. I thought it was a really reasonable price, especially when I compared it to some of the Canon telephoto lenses. The focal length is absolutely amazing, the lens feels really solid, and the image quality is awesome. The only downside is that it weighs about six pounds so it's pretty heavy. I have to carry a tripod around with me to help stabilize it. But I can just attach a lightweight tripod to my camera bag and it's not too bad!
Speaking of which, I ended up ordering the lens bundle package from Amazon which came with a new DSLR backpack, two 64gb SD cards, a couple of filters, a monopod, a USB dock, a lens collar, and a lens case. I wish the backpack was a tiny bit bigger but overall I like it. I can fit my 5D Mark iii camera body, my Sigma lens, two more lenses, and a few accessories in it. The backpack also comes with a rain cover, a laptop sleeve, and, like I mentioned early, a place to attach a small tripod.
FOLLOW KRISTEN ON INSTAGRAM