My mom has been making this cinnamon roll recipe since I can remember. It's such a comforting pastry and always reminds me of wintertime. The original recipe can be found on the side of the
Pillsbury Hot Roll Mix
box but I tweaked it a little bit today. I cut down the cinnamon filling by about half because the original recipe made SO much. I had enough filling left over to make another whole batch! I also chose to use two round pans instead of one 13×9 (simply because I think round pans are cuter lol).
This is such a delicious recipe and it makes the house smell like Christmas! You can find the full recipe below.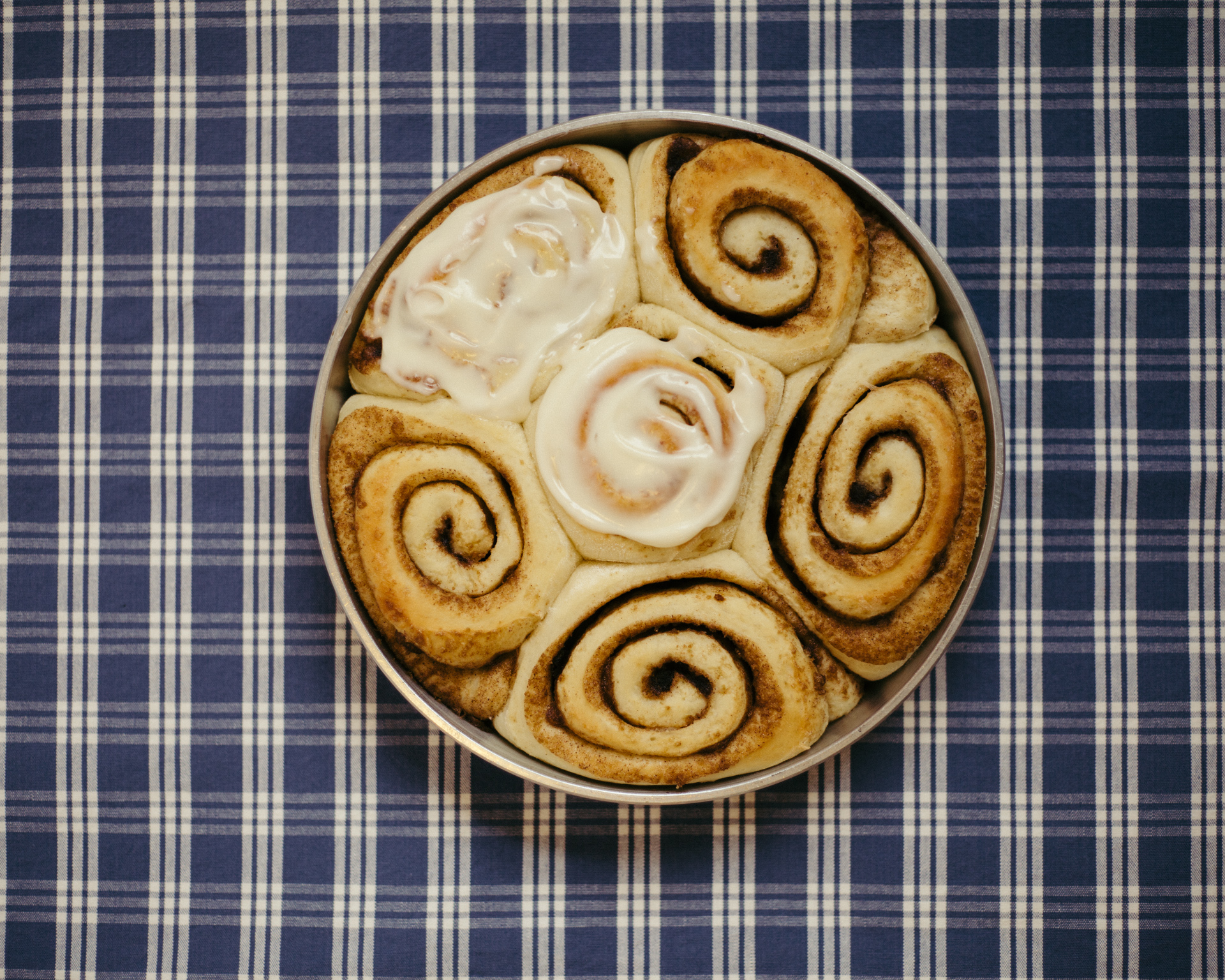 Homemade Cinnamon Rolls
Makes 12.
Ingredients for dough
1 package Pillsbury Hot Roll Mix (yeast package included in box)
3 tablespoons sugar
1 cup hot water
2 tablespoons butter
1 egg (at room temperature)
Ingredients for the cinnamon filling
1/2 cup firmly packed brown sugar
2 tablespoons all-purpose flour
2 teaspoons ground cinnamon
1/4 cup butter, softened
Ingredients for the cream cheese glaze
2 tablespoons butter, softened
1 1/2 ounces cream cheese
3/4 cup powdered sugar
1 tablespoon half and half
1/4 teaspoon vanilla extract
For the dough
Combine Pillsbury Hot Roll Mix, yeast packet, and sugar in large bowl. Stir in water, butter, and egg until dough pulls away from sides of bowl. Transfer dough to a lightly floured and knead for 5 minutes or until smooth. Cover and let rest for 5 more minutes.
For the filling
Combine brown sugar, flour, butter, and cinnamon with fork in small bowl. Roll dough into a 15 x 10-inch rectangle on lightly floured surface. Spread softened butter all over the dough (similar to buttering toast). Crumble cinnamon mixture evenly over dough. Starting at the 10-inch side, roll up the dough. Cut into 12 slices and place in greased pan. Cover and let rise in warm place until doubled in size (I turned the oven to 200 degrees and placed the pans on the stovetop).
Once the rolls have risen, heat oven to 375 degrees. Bake 15-20 minutes or until golden brown.
For the glaze
Beat butter and cream cheese in medium bowl with electric mixer on medium speed until blended. Add powdered sugar, half-and-half, and vanilla, mixing until smooth. Spread over warm rolls.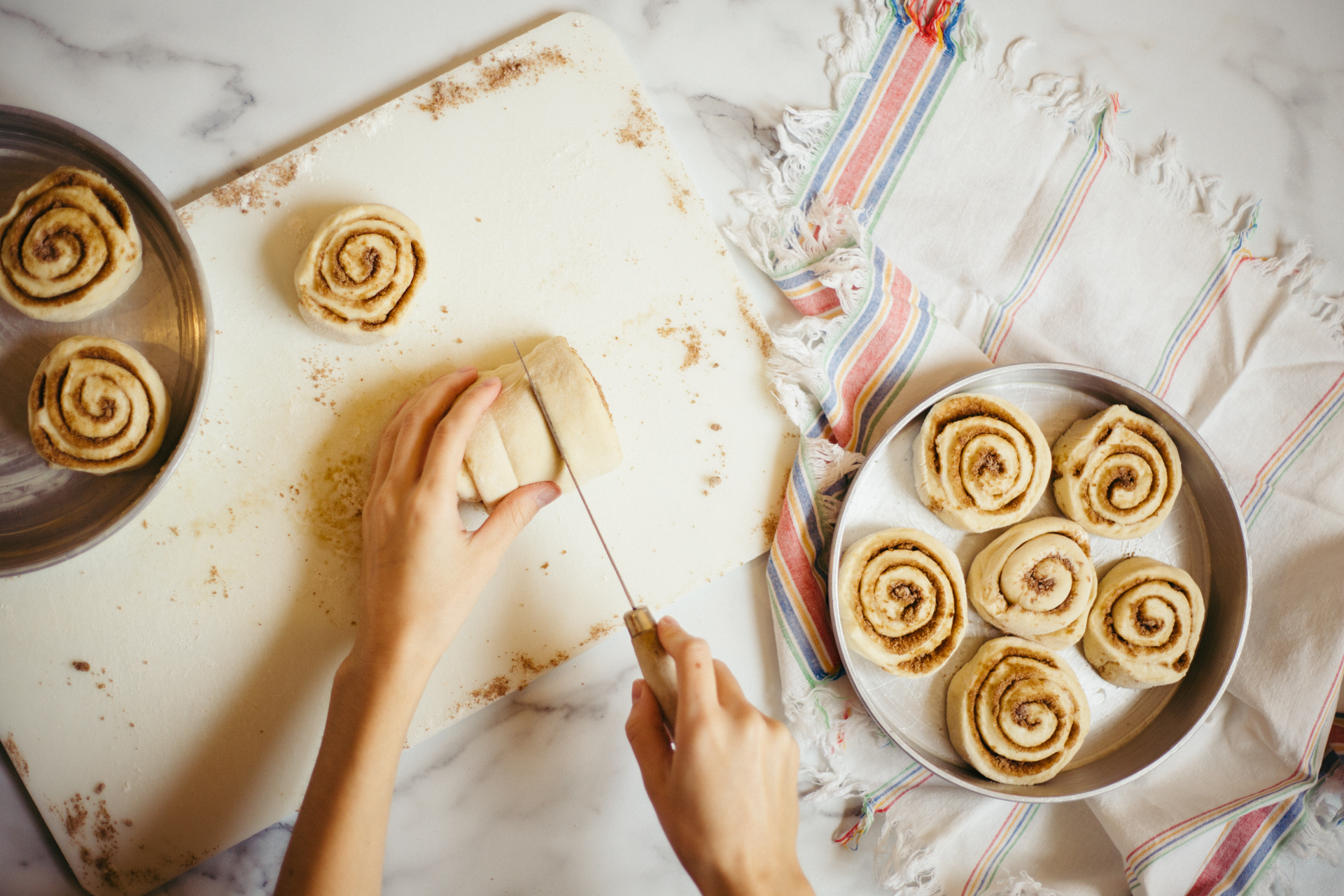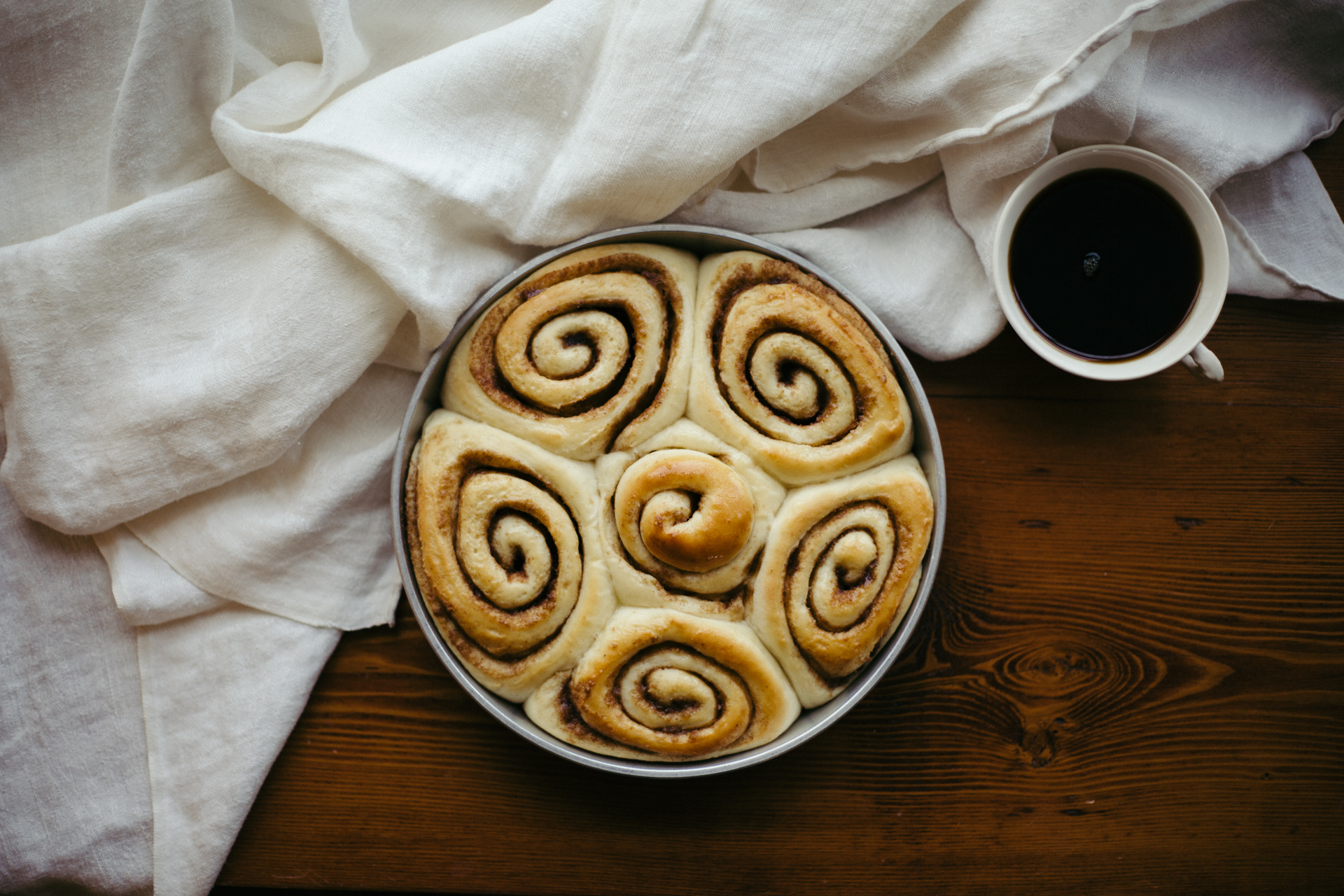 FOLLOW KRISTEN ON INSTAGRAM