No Churn Strawberry Ice Cream
Okay, I'm officially obsessed with this homemade ice cream. I've never made ice cream before – I've always assumed I'd need a special machine. But this no-churn recipe blew me away! I honestly was expecting it to have very little flavor given how few ingredients there are, but it's the exact opposite! The strawberry flavor is so good. I can't stop eating it! I might try blueberries next 🙂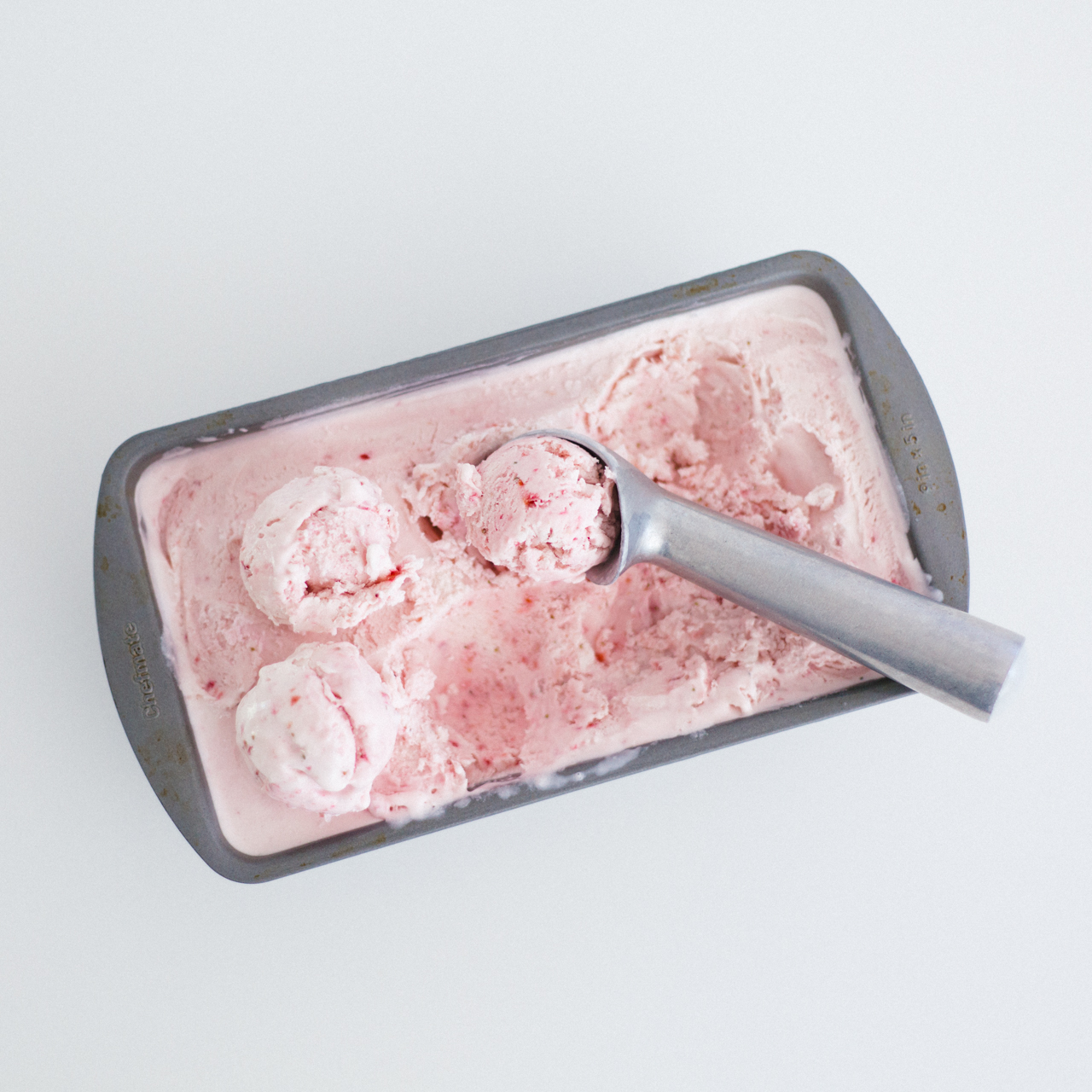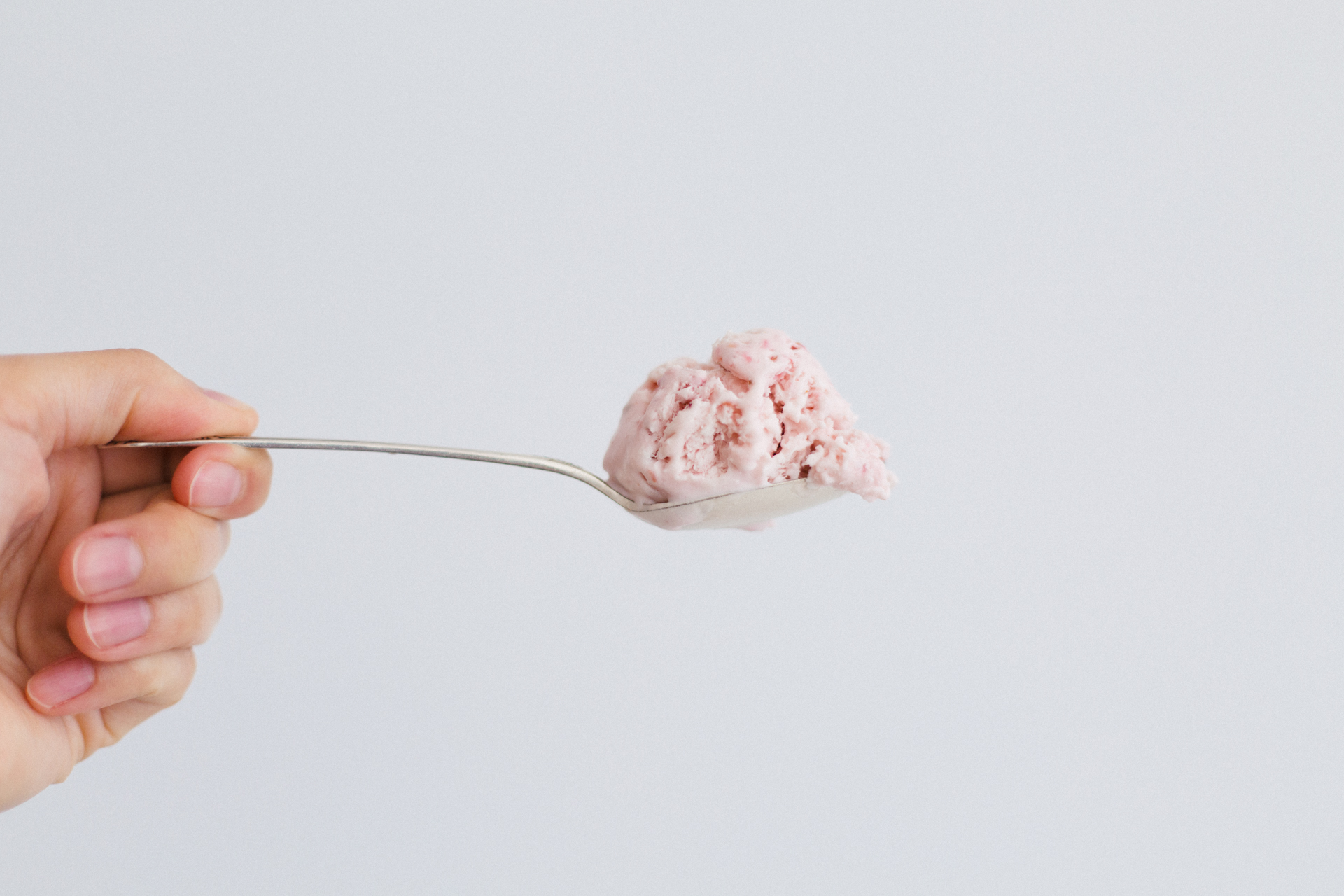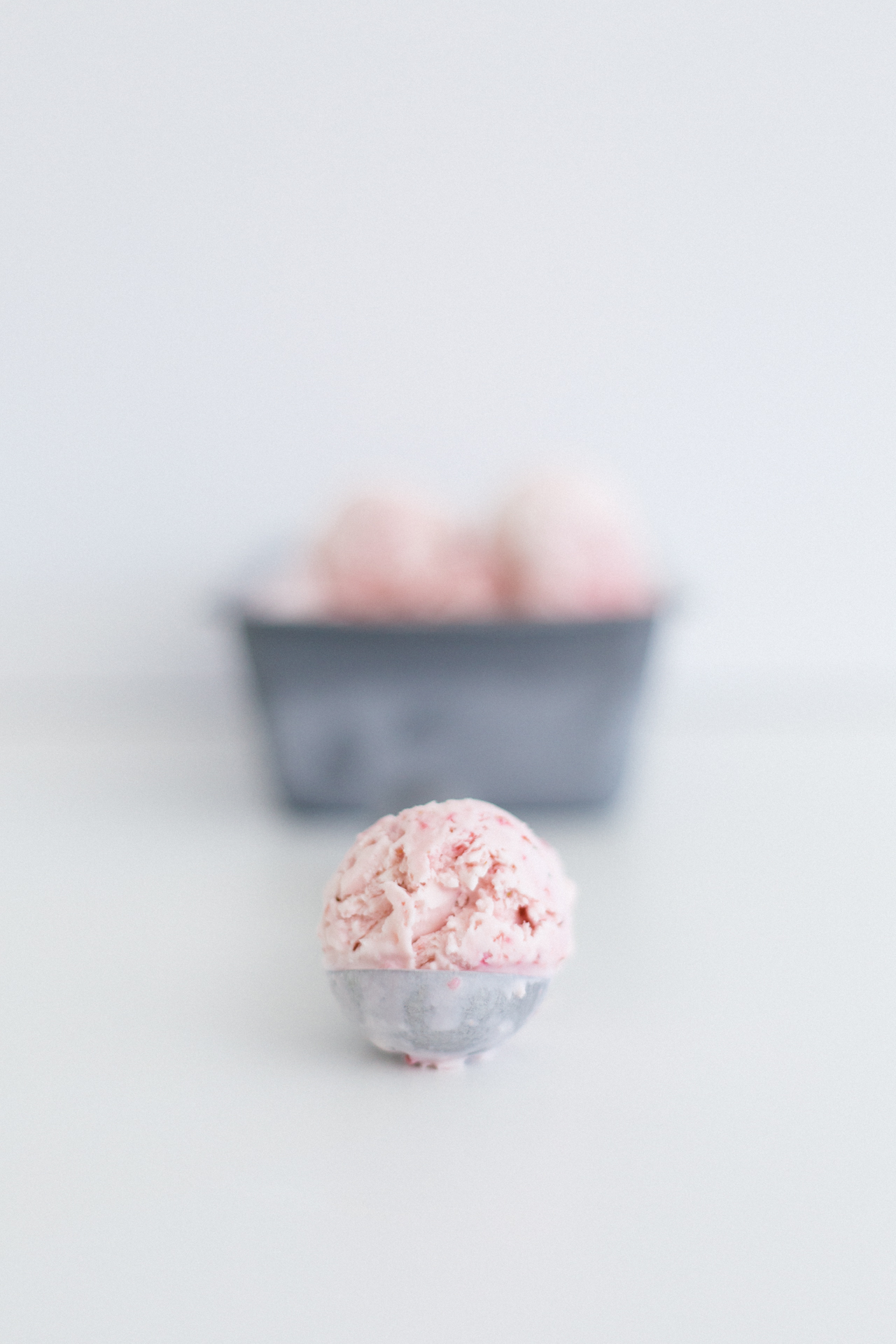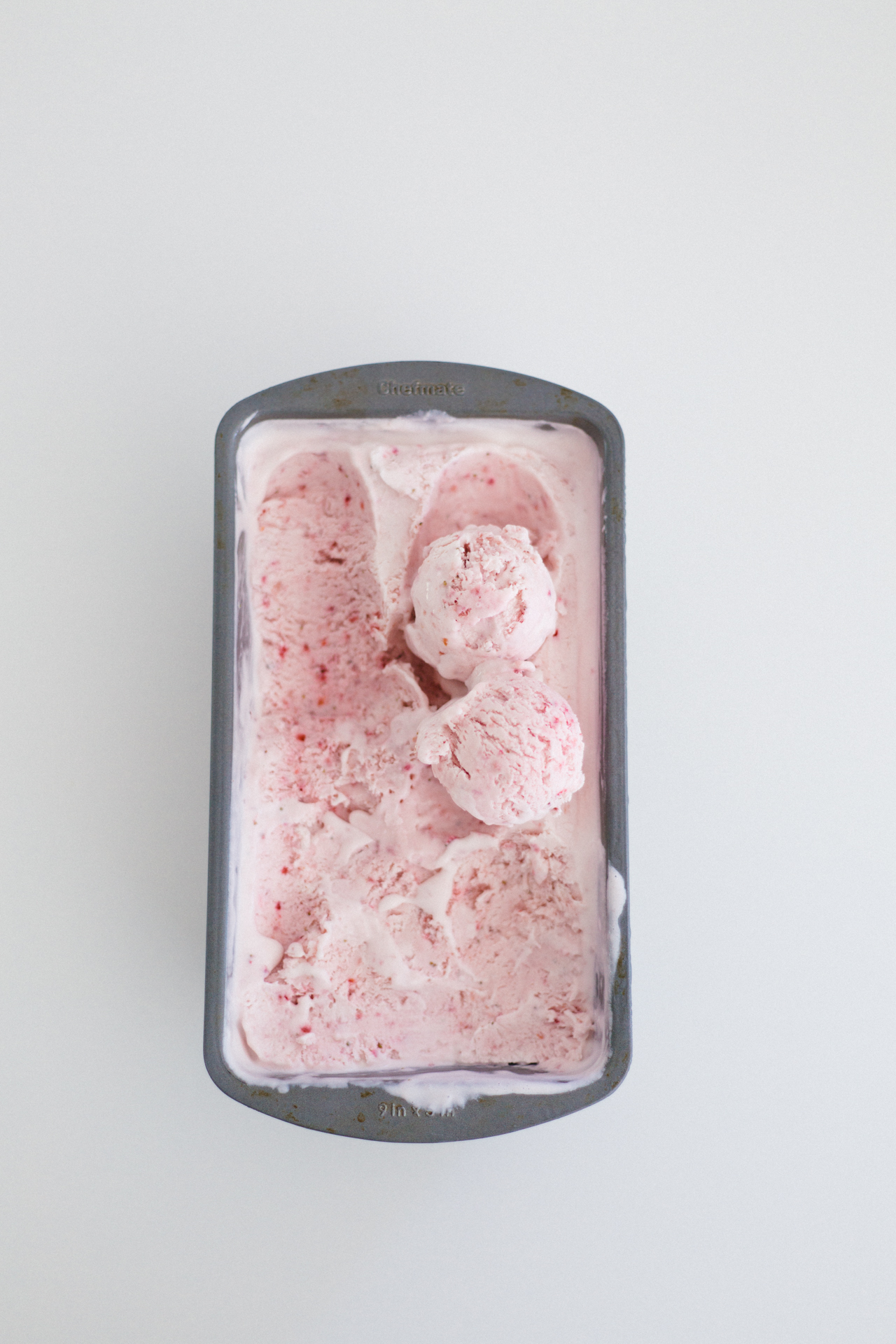 No Churn Strawberry Ice Cream Recipe
Ingredients
1 pound strawberries (I used fresh)
One 14 oz. can sweetened condensed milk
1 teaspoon vanilla extract
Pinch of fine salt
2 cups heavy cream, cold
Directions
Note: Chill a 9x5x3 metal loaf pan.
1. Pulse the strawberries in a blender or food processor until you achieve pea-size chunks.
2. Add the condensed milk, vanilla, and salt. Pulse to combine; remove to a medium bowl and set aside.
3. Whip the cream with a mixer on medium-high speed until firm peaks form, about 5 minutes.
4. Fold the whipped cream into the strawberry mixture with a rubber spatula until well blended.
5. Pour into a chilled 9x5x3-inch metal loaf pan, and freeze, covered, until solid. About 5 hours. 
Tip: It gets pretty solid in the freezer so I've been taking it out about 5 minutes before attempting to scoop it. I also run hot water over the ice cream scoop which helps.
FOLLOW KRISTEN ON INSTAGRAM