This Super Secret Natural Area Turns into a Winter Wonderland
It's been quite the unusual winter this year in Wisconsin. Usually, at this point, we have a few feet of snow on the ground but right now, the front yard has just a dusting. So the other day, when southern Wisconsin was calling for a snowstorm with up to a foot of snow, I made plans to head south to find it. I woke up at 4:30 am, brewed some coffee, and we were on the road an hour later.
Normally when I go on adventures, there's not a whole lot of planning beforehand. A lot of the photos that you see me post are scenes that I've just happened to stumble upon. If I'm having trouble finding areas to photograph, that's when I pull out Google Maps. I'll open it up and look for green space, whether that be state parks, county land, state natural areas, etc.
So on Saturday when we did this, we noticed an area of green space along the Wisconsin River called Gotham Jack Pine Barrens State Natural Area.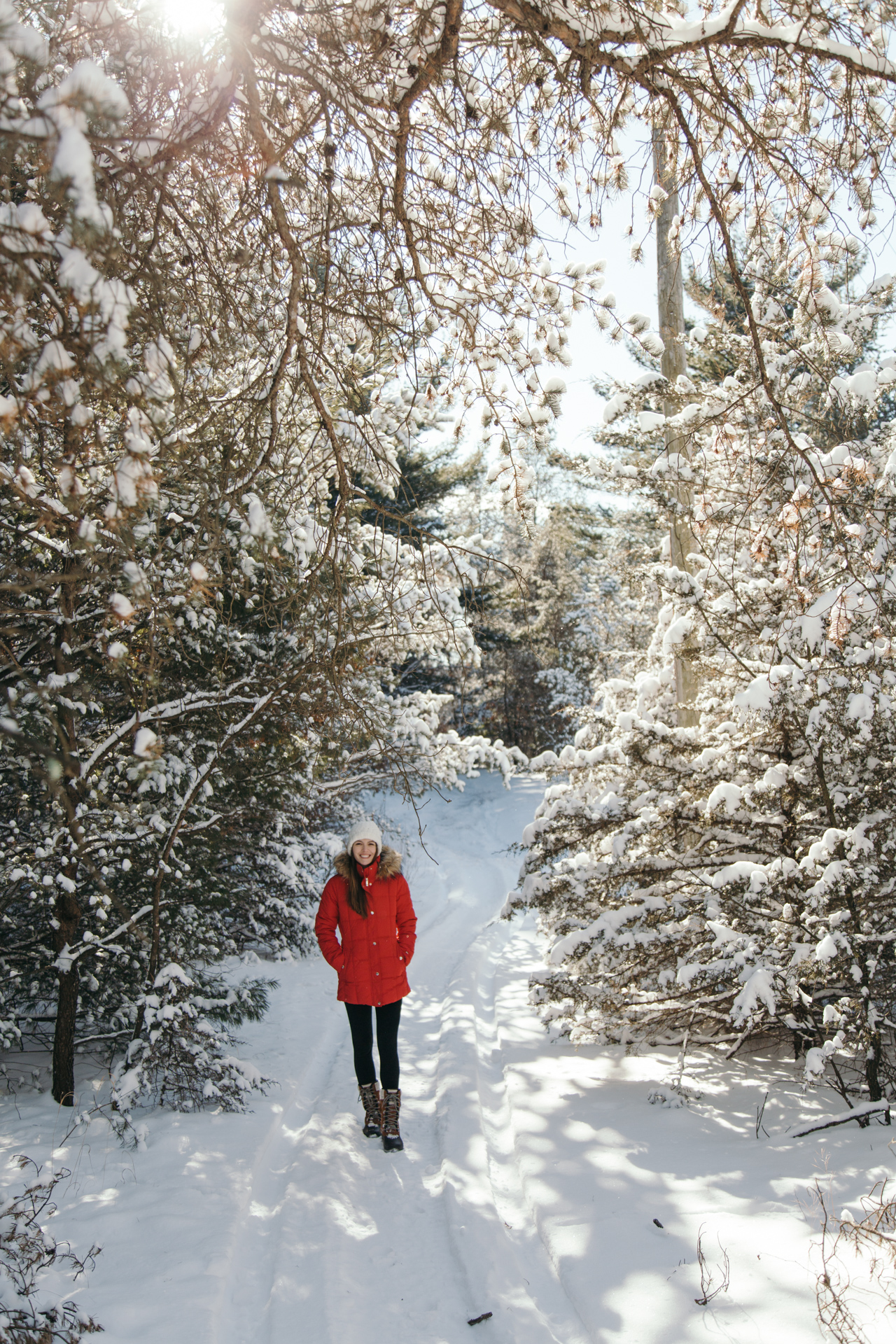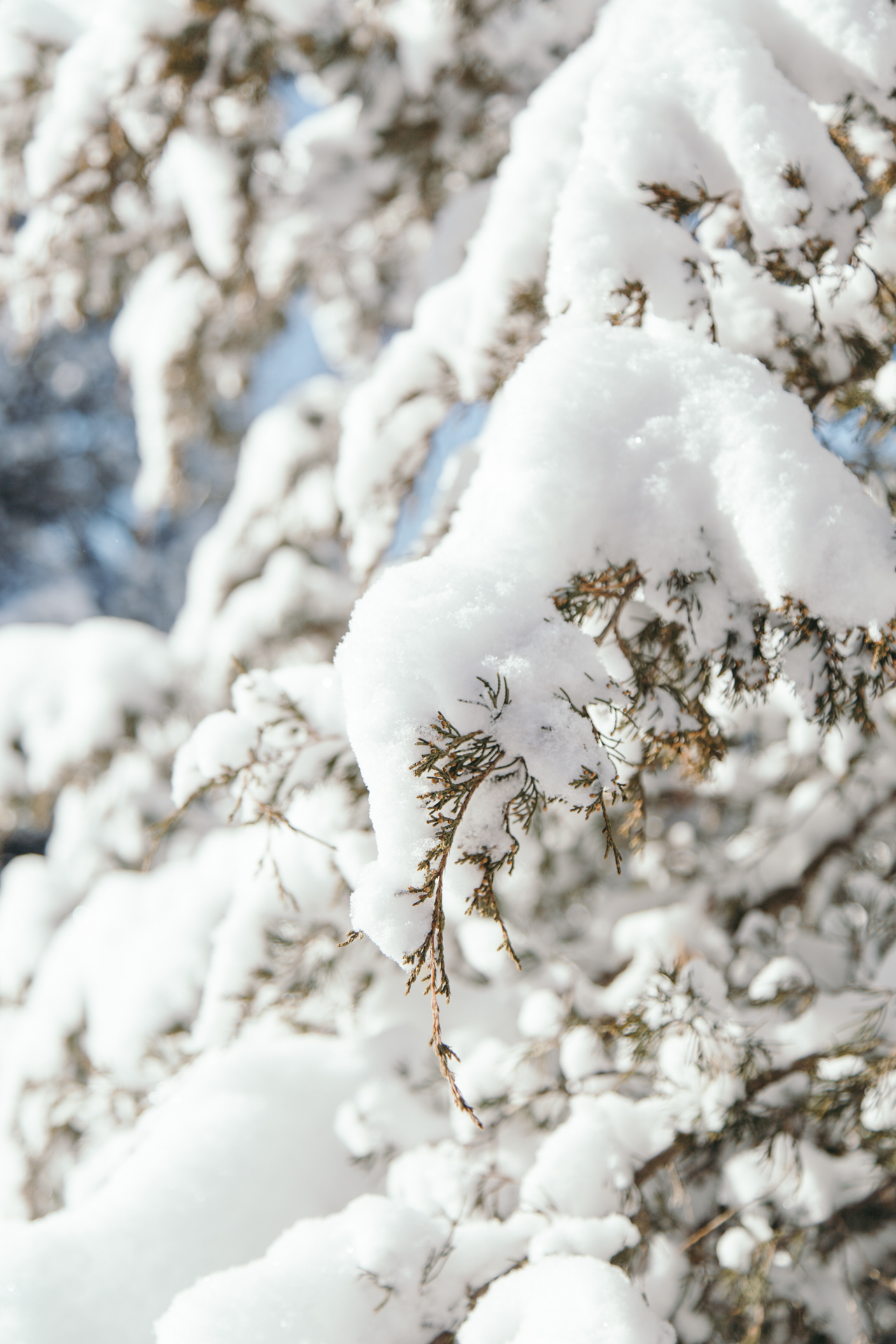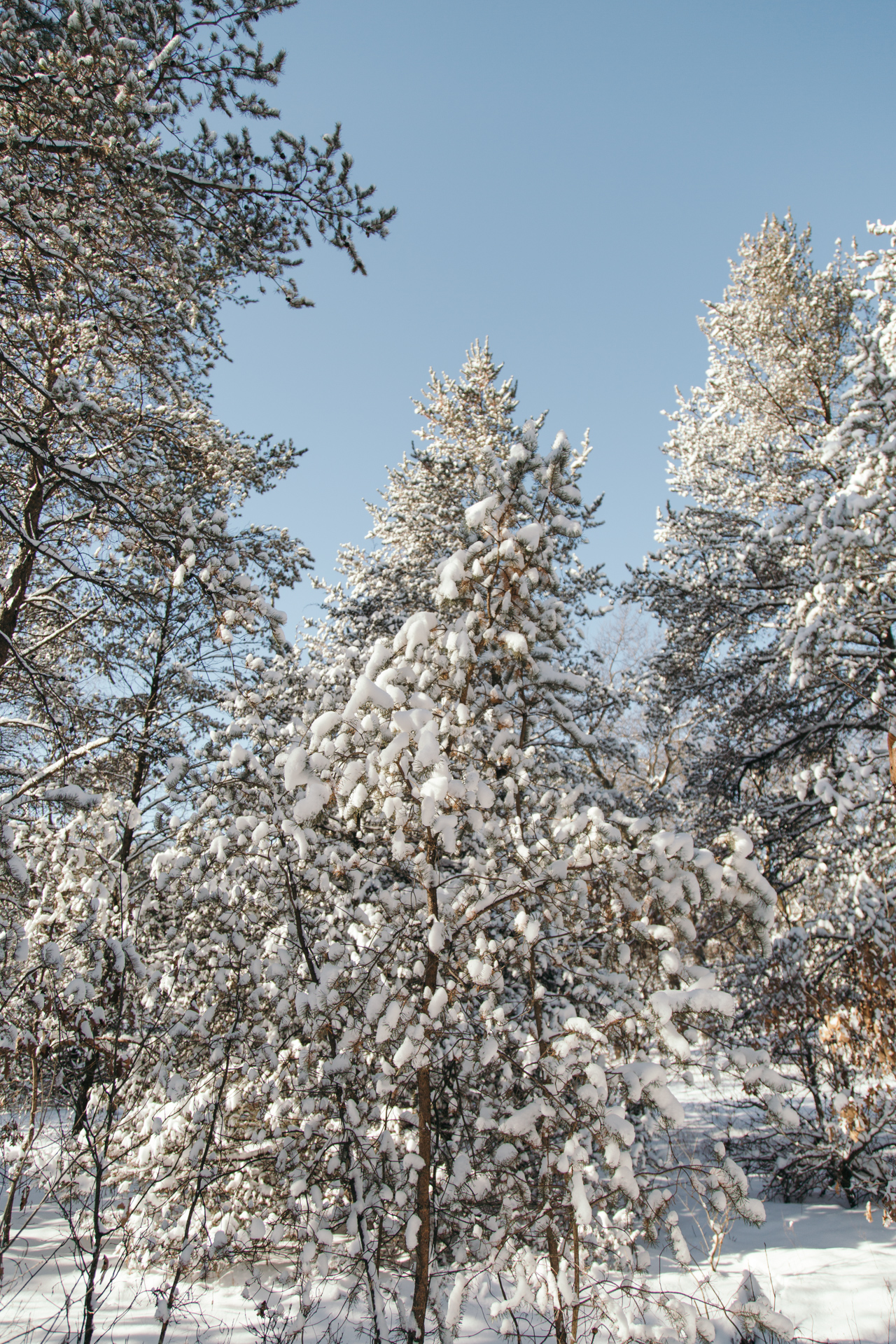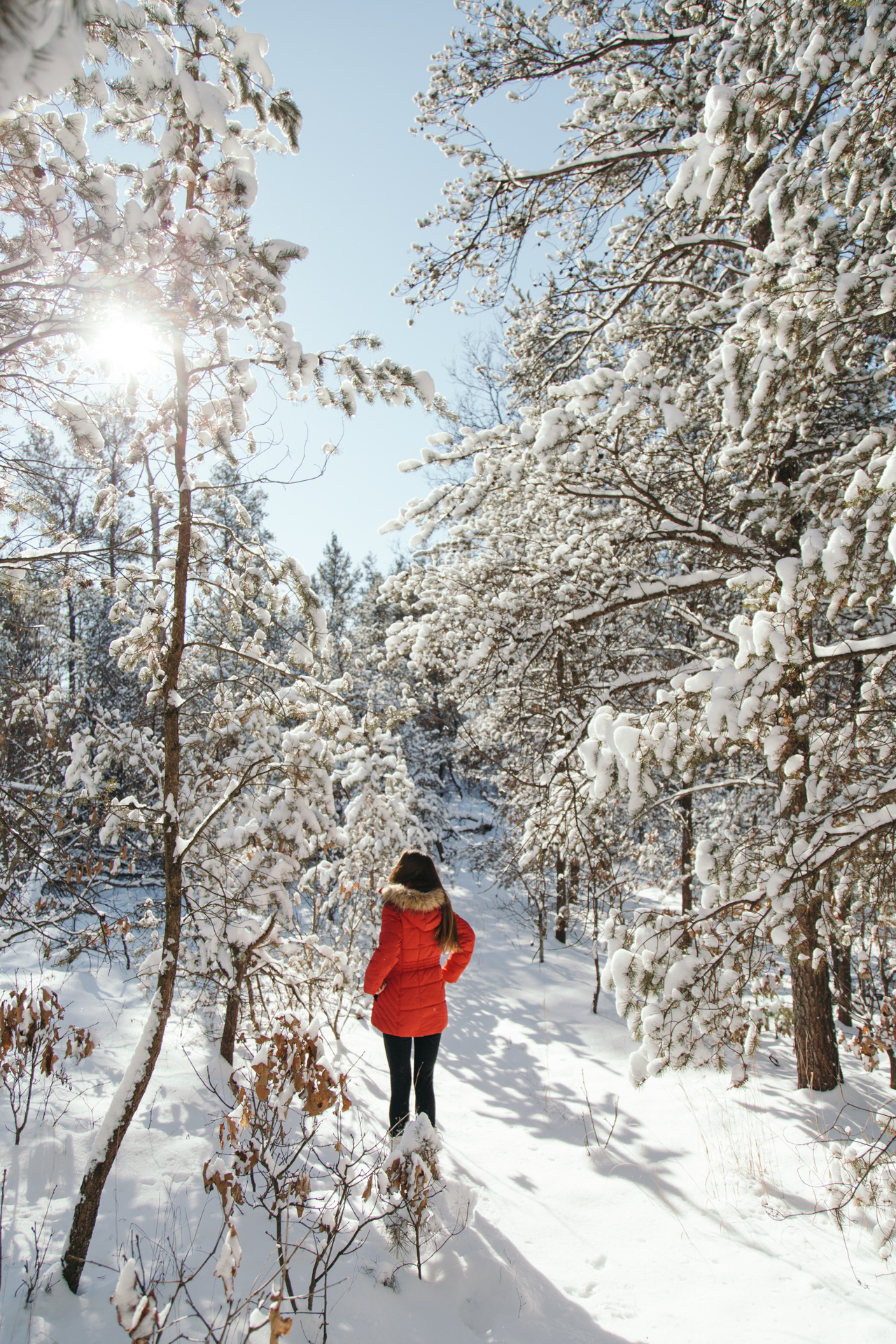 We had a little trouble finding it at first but eventually discovered these directions on the Wisconsin DNR website:
"From the intersection of U.S. Highway 14 and County Highway JJ in Gotham, go east on 14 0.2 miles, then south on Timber Lane past the sawmill to the bike trail and a gate. Park and walk due south along an overgrown access easement to the northwest corner of the western tract. The site is also accessible by boat from the Wisconsin River."
If you're unfamiliar with the term, easement means, "A right to cross or otherwise use someone else's land for a specified purpose." Take a look at the map below. I've placed a pin right next to the easement access point. You can see a narrow strip of green space that runs north to south. That's the easement that you must follow. We simply kept Google Maps out to make sure we weren't straying off the path and headed out into the woods.
Also, allow me to stress the fact that the easement is very overgrown. We had trouble finding it initially and just kind of forged our way through the trees. There were plenty of private property signs along the way to help keep us in the designated state natural area.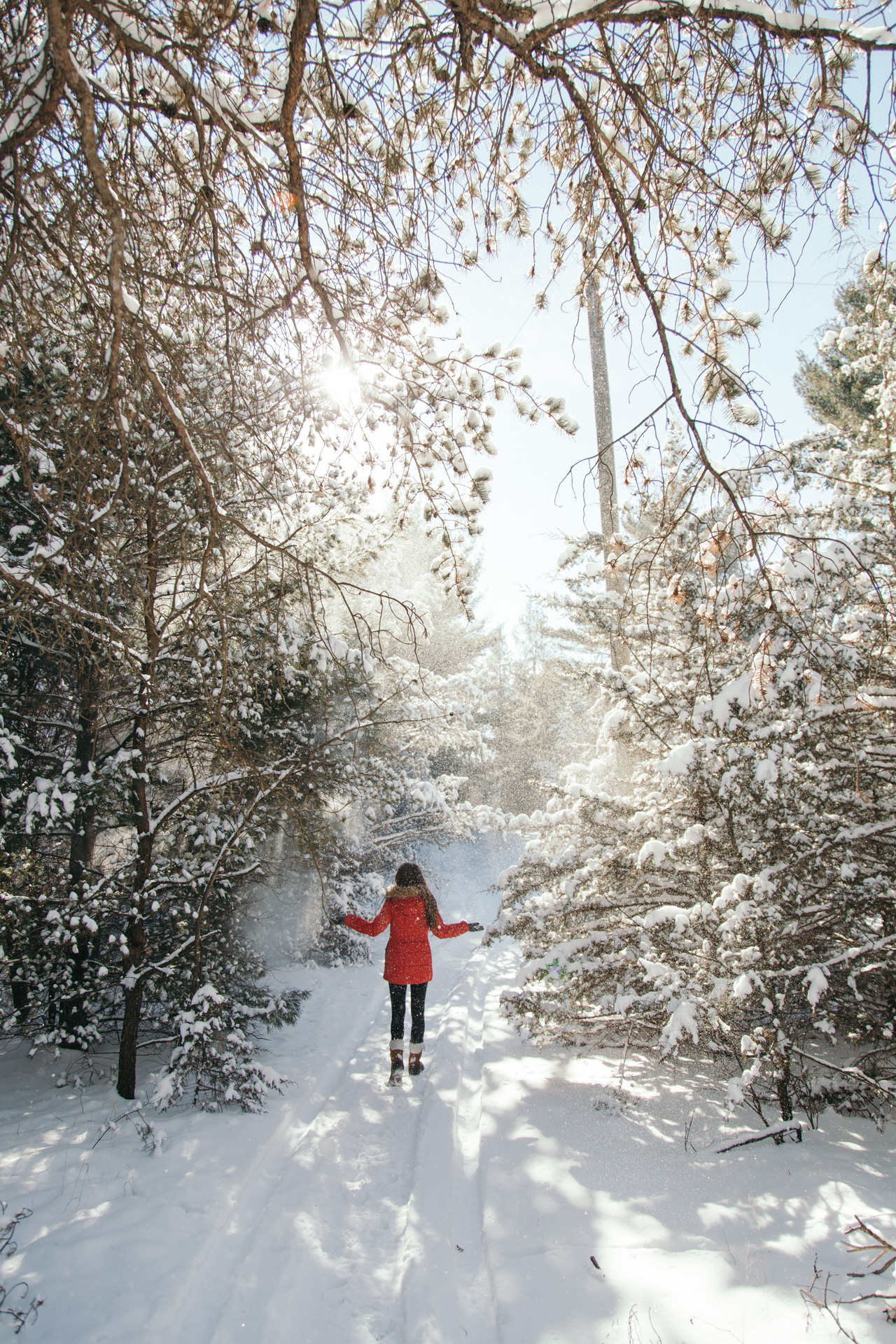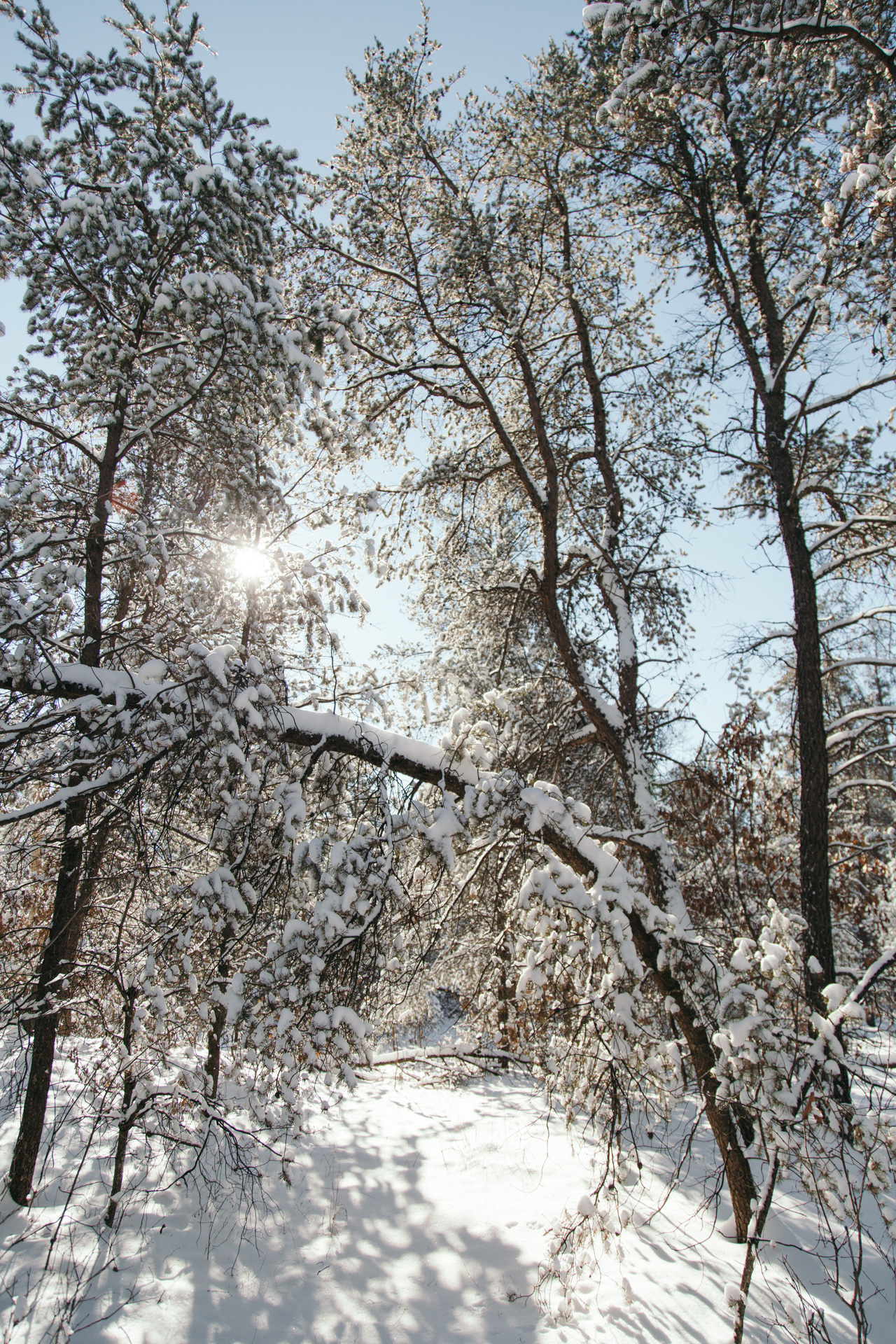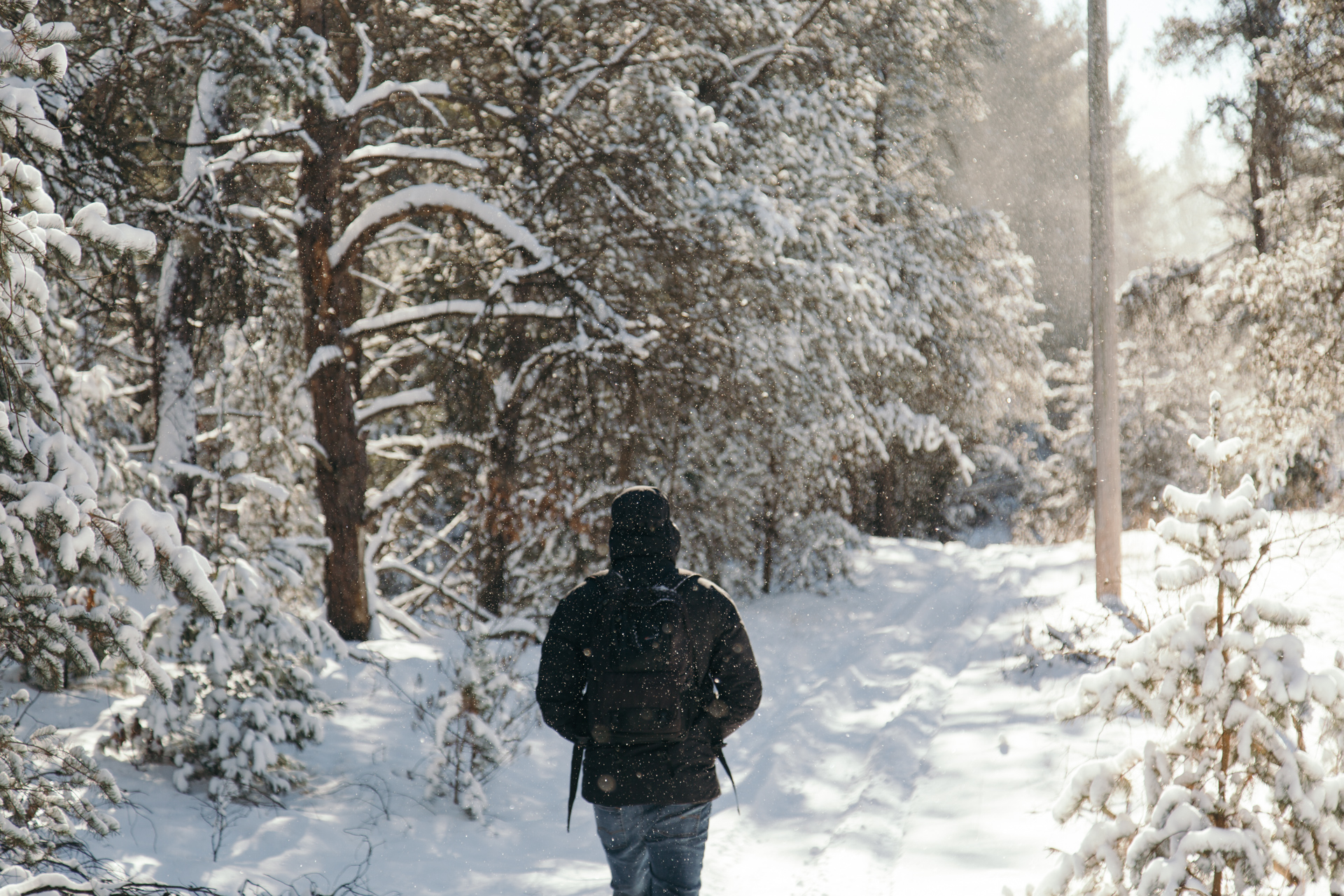 The fresh snowfall made for such a beautiful hike! The whole forest turned into a winter wonderland! I just love when the snow clings to the trees like this. Every now and then, a branch would give way, sending a flurry of snowflakes down on us.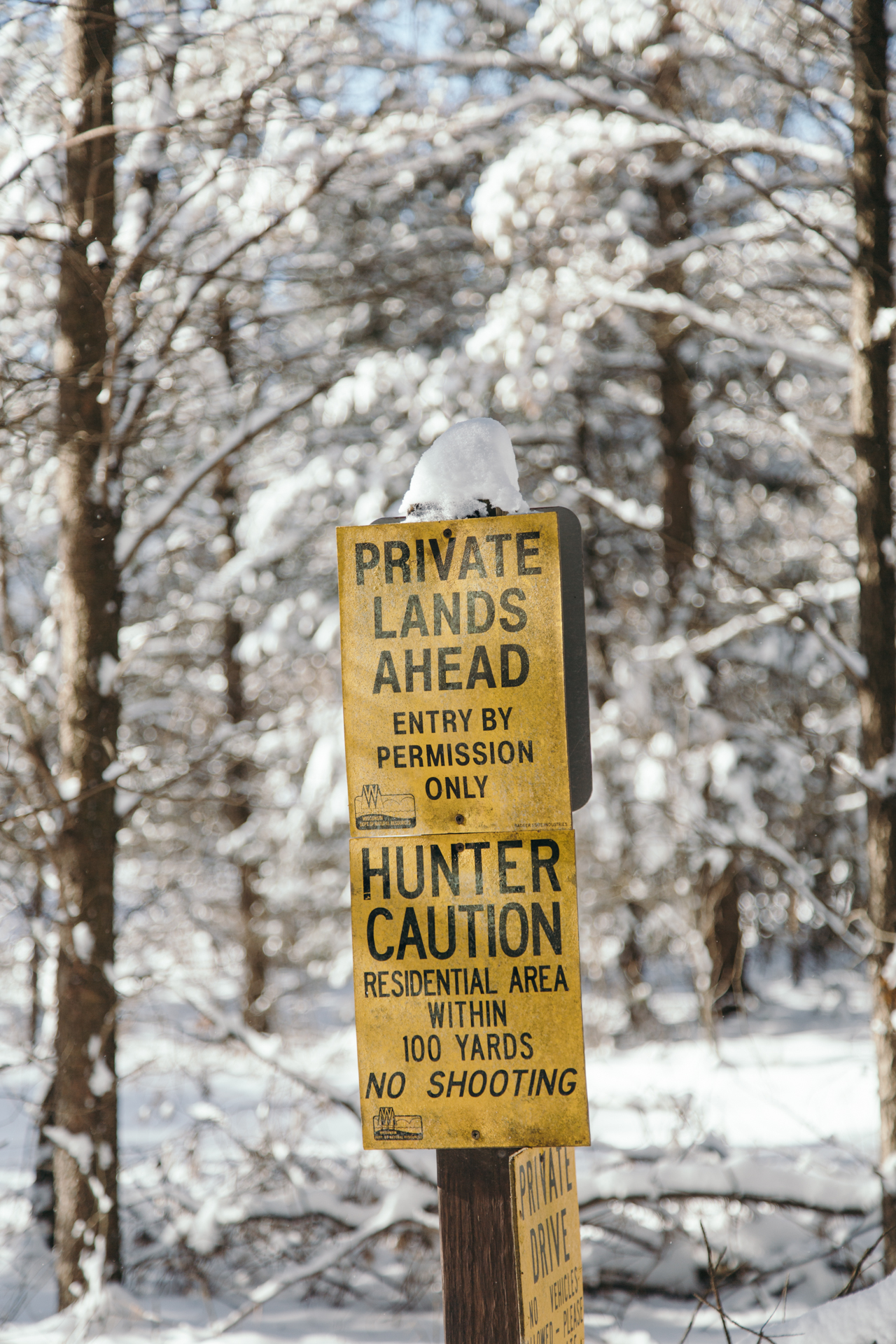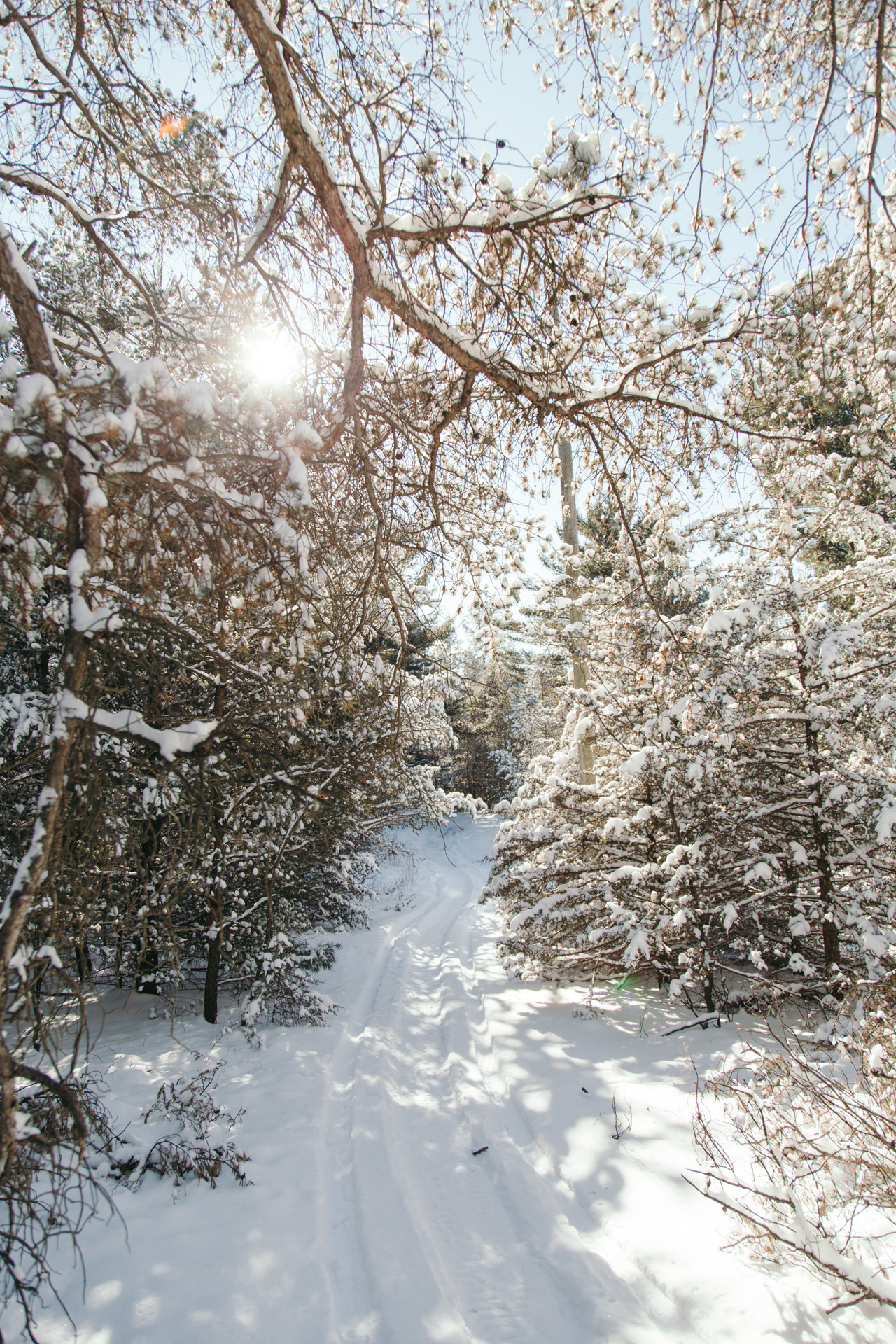 Eventually, we made it to the river where big, slushy ice chunks floated on top. It was a lot more open here with fewer trees and rolling landscape. I bet this would be a great place to come sunbathe in the summer!