A Weekend Adventure in the Porcupine Mountains
In early August, I headed north for a weekend adventure in the Porcupine Mountains! Based in the Upper Peninsula of Michigan, this Midwestern mountain range is made up of gentle slopes, old-growth forests, and cascading waterfalls. Stretching across 60,000 acres, the Porcupine Mountains is an outdoor enthusiasts paradise!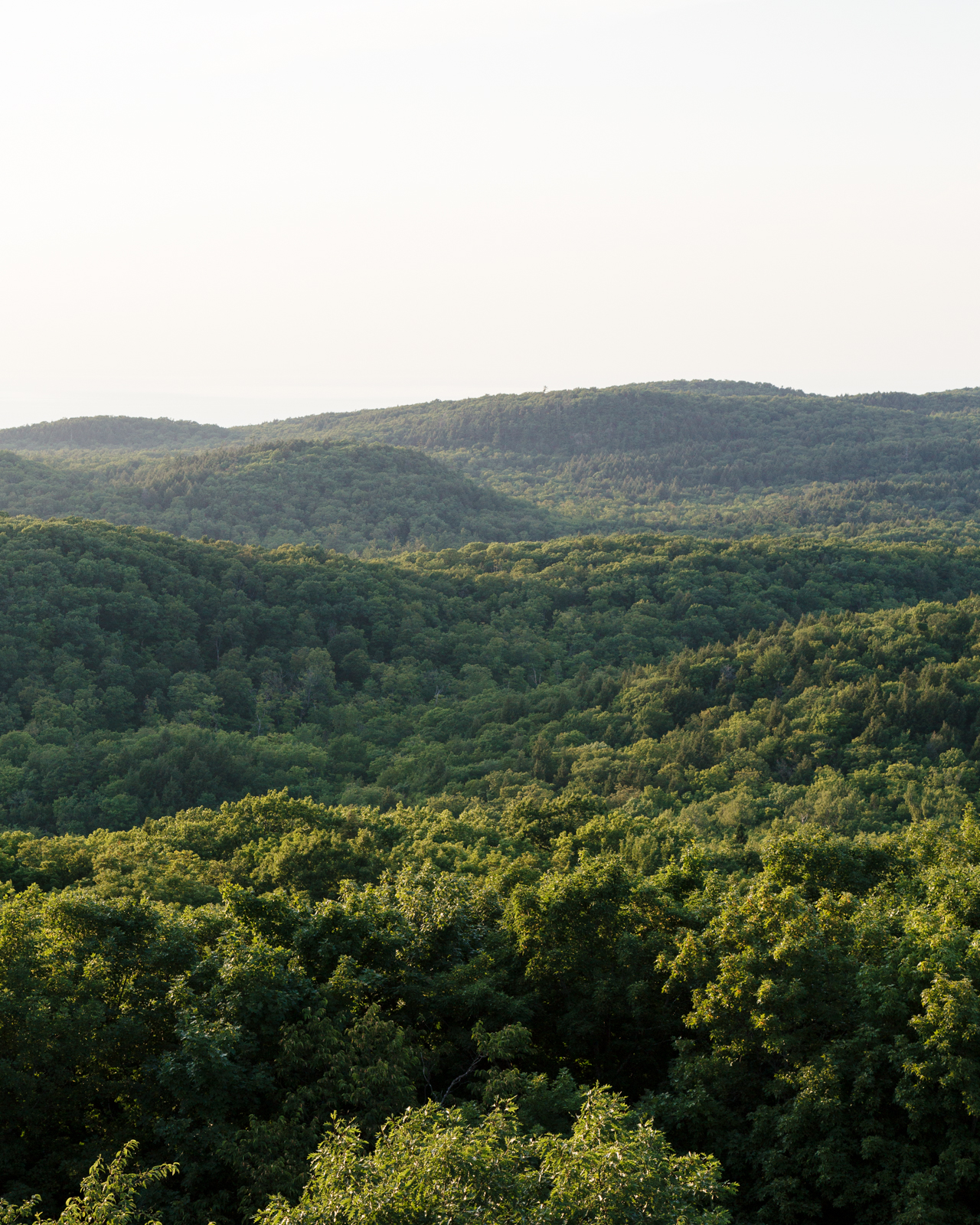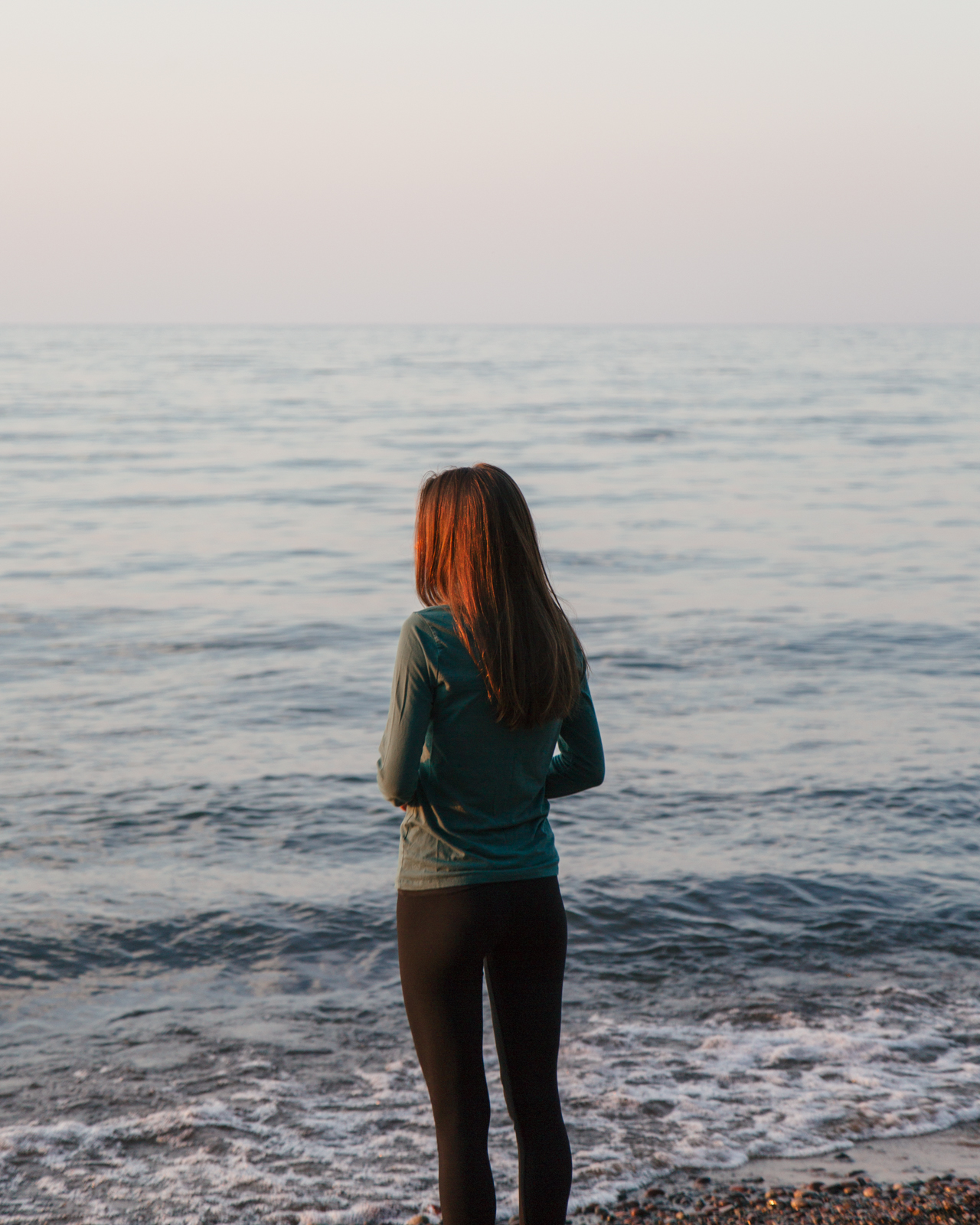 It was a hot, Friday afternoon when we arrived in Silver City, a tiny village right outside of the park. We had booked a hotel for the weekend so we checked-in, unloaded the car, and changed into some hiking clothes before heading out again.
Camping tends to be a popular choice when visiting the Porcupine Mountains, but for us, we opted for a different route this time. Staying in a hotel honestly made for such a perfectly balanced weekend. We were able to spend time in the outdoors during the day and then return to a comfortable room in the evening. Sometimes those little luxuries that come with staying in a hotel are so nice when you're vacationing; especially when you're running around the wilderness! We were able to have breakfast in the morning, transfer our food from the cooler to the fridge, and shower after being covered in bug spray and sunscreen all day. I'm definitely someone who enjoys these little comforts of home when I'm traveling!
There are a number of different places to choose from, whether you prefer a classic hotel stay or a cozy cabin getaway. To view all the lodging options, click here!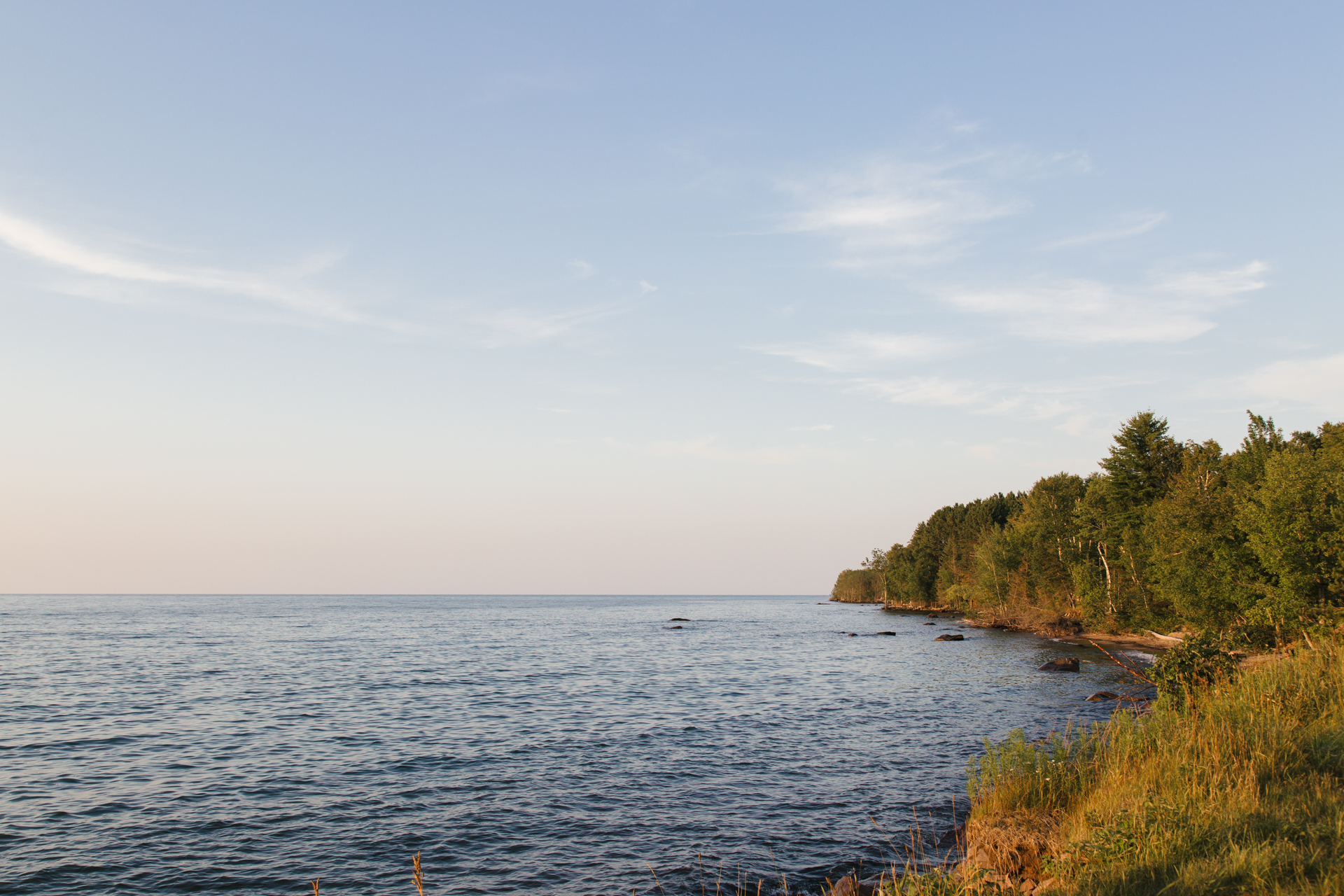 Day one | friday
After getting situated at the hotel, we went to the Visitor's Center in order to purchase a park sticker for our car (Michigan now calls them Recreation Passports). We also picked up a few maps to refer to and some other area info. The park rangers suggested we go to Summit Peak to watch the sunset and I'm so glad we did!
Summit Peak is located in the heart of the Porcupine Mountains. It's about a 1/2 mile hike to the lookout tower where you get a panoramic view of the mountains. It's definitely a must-see!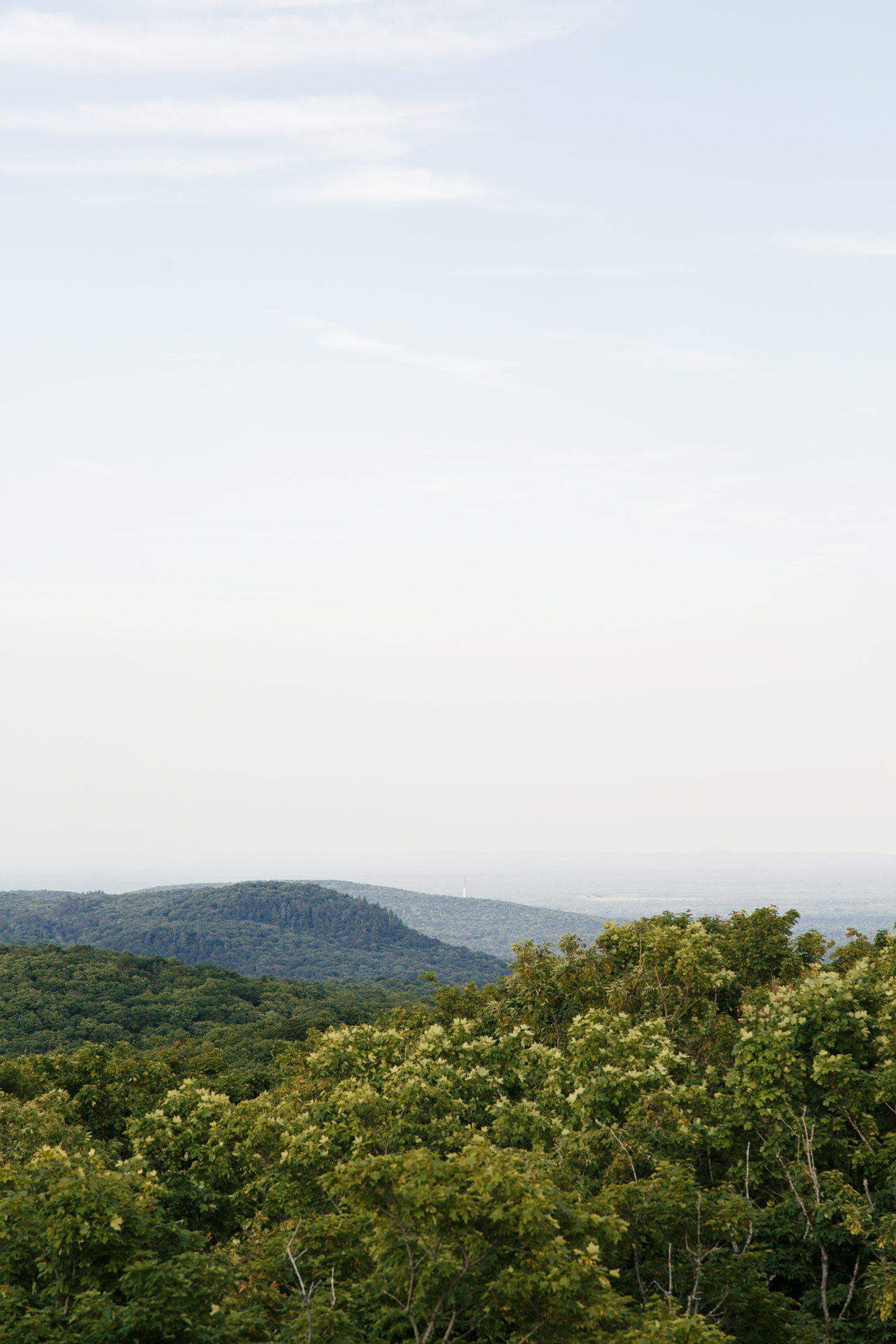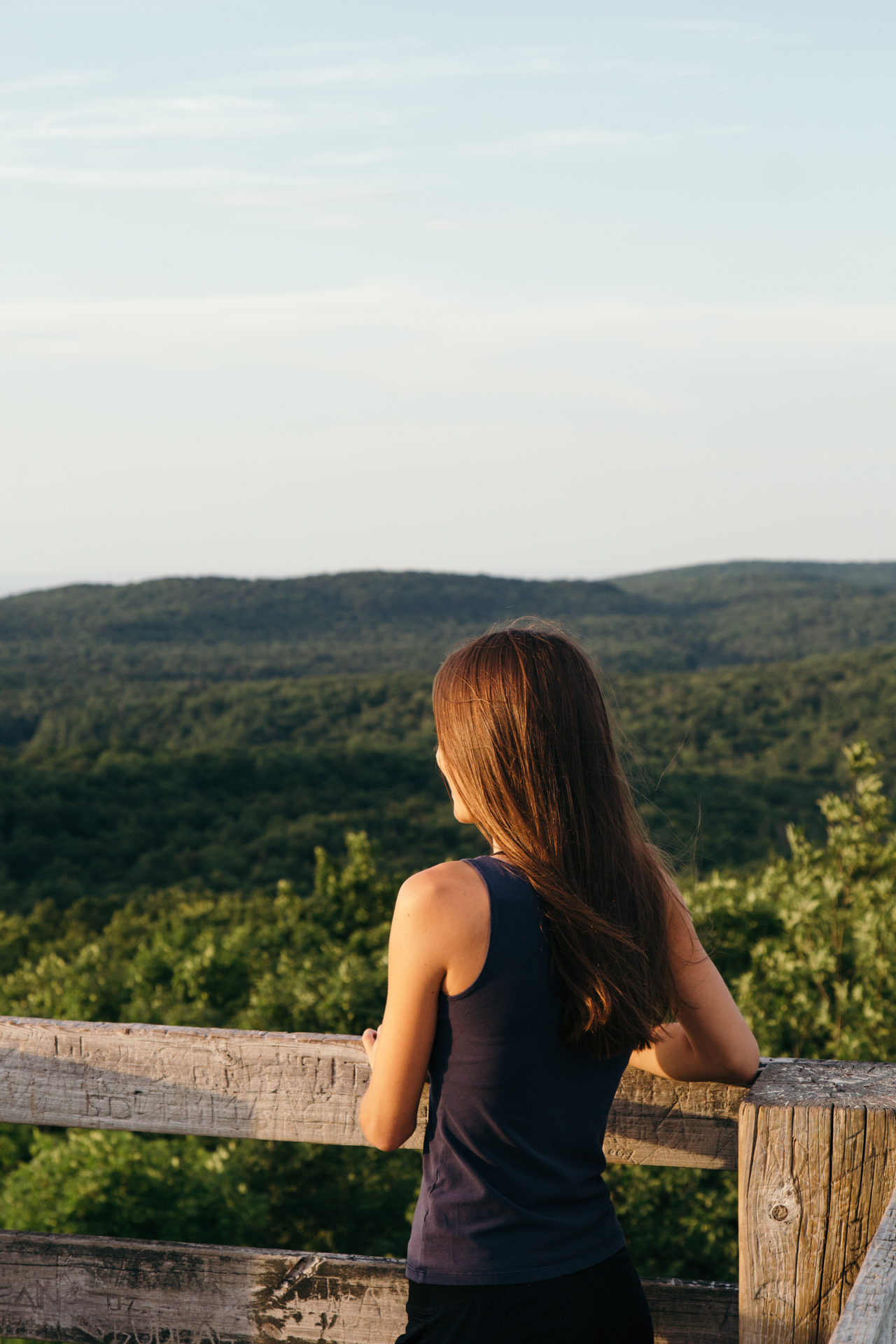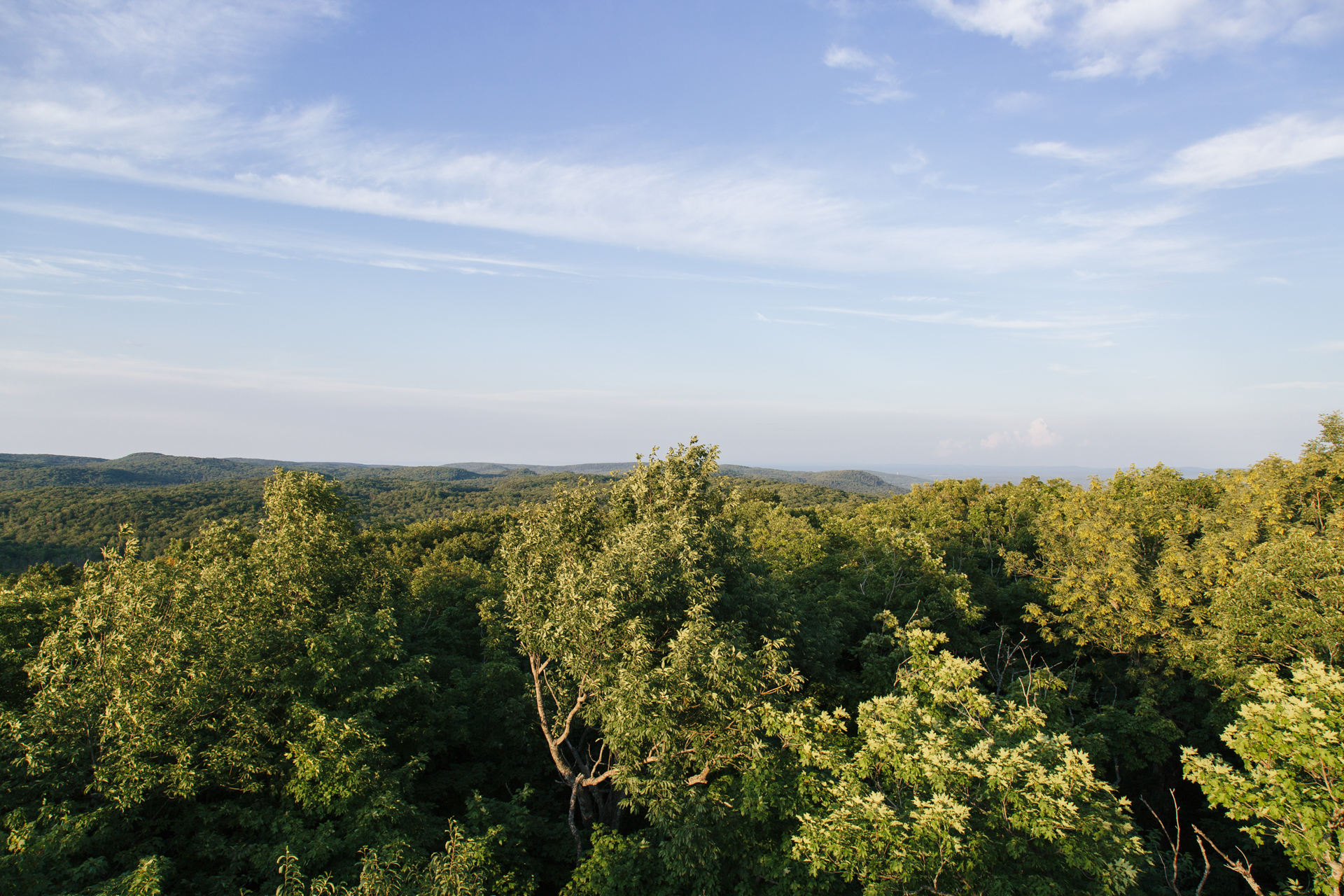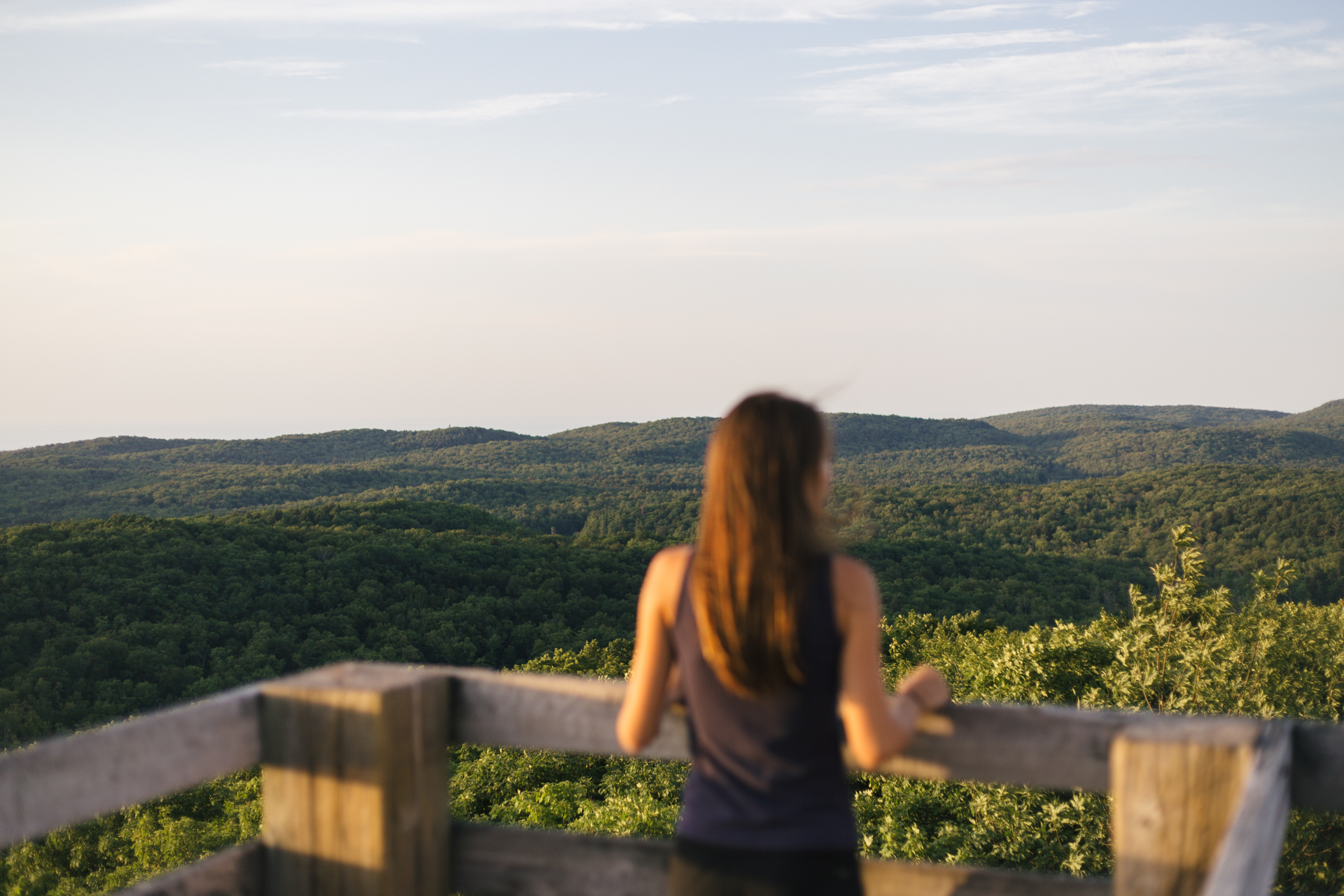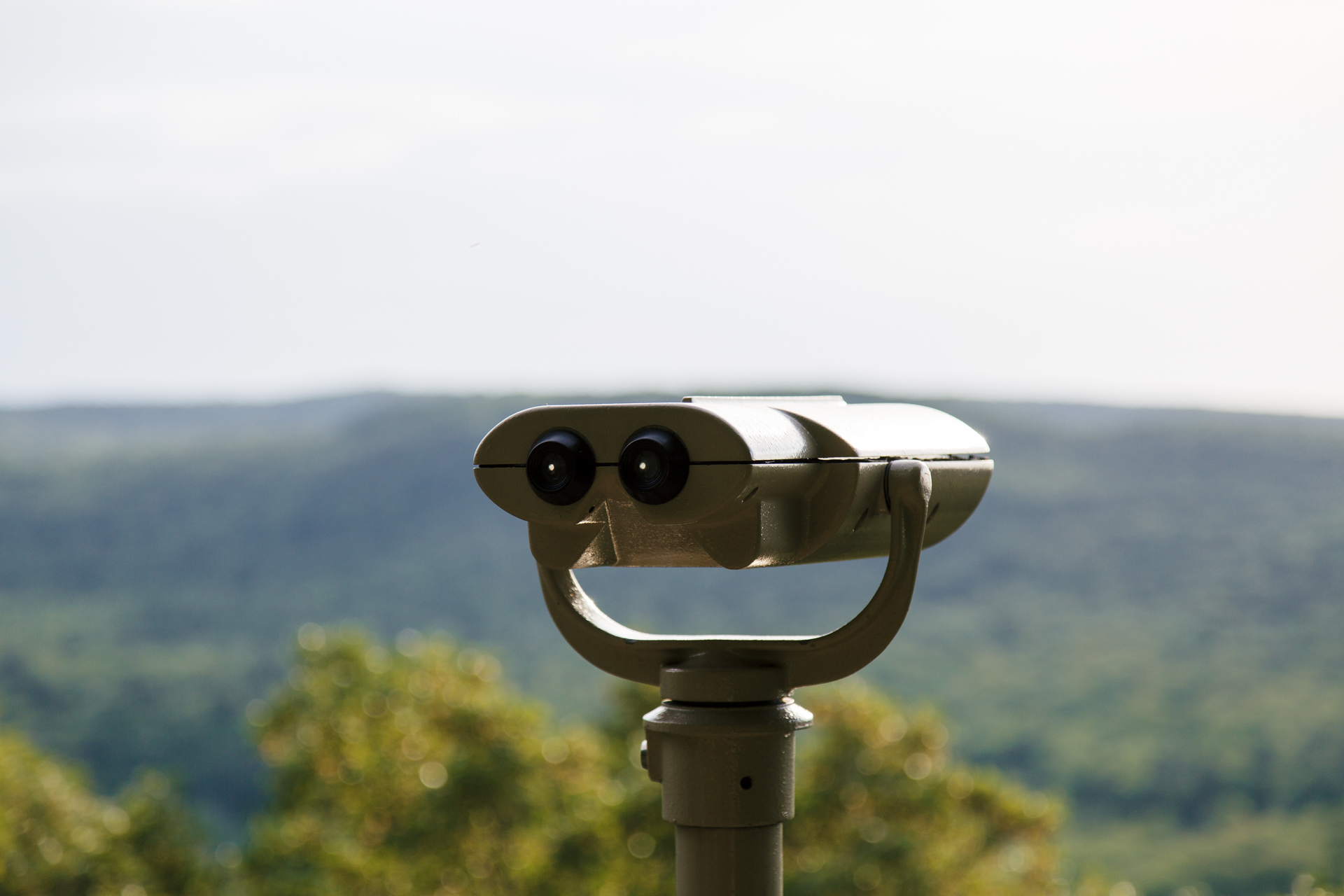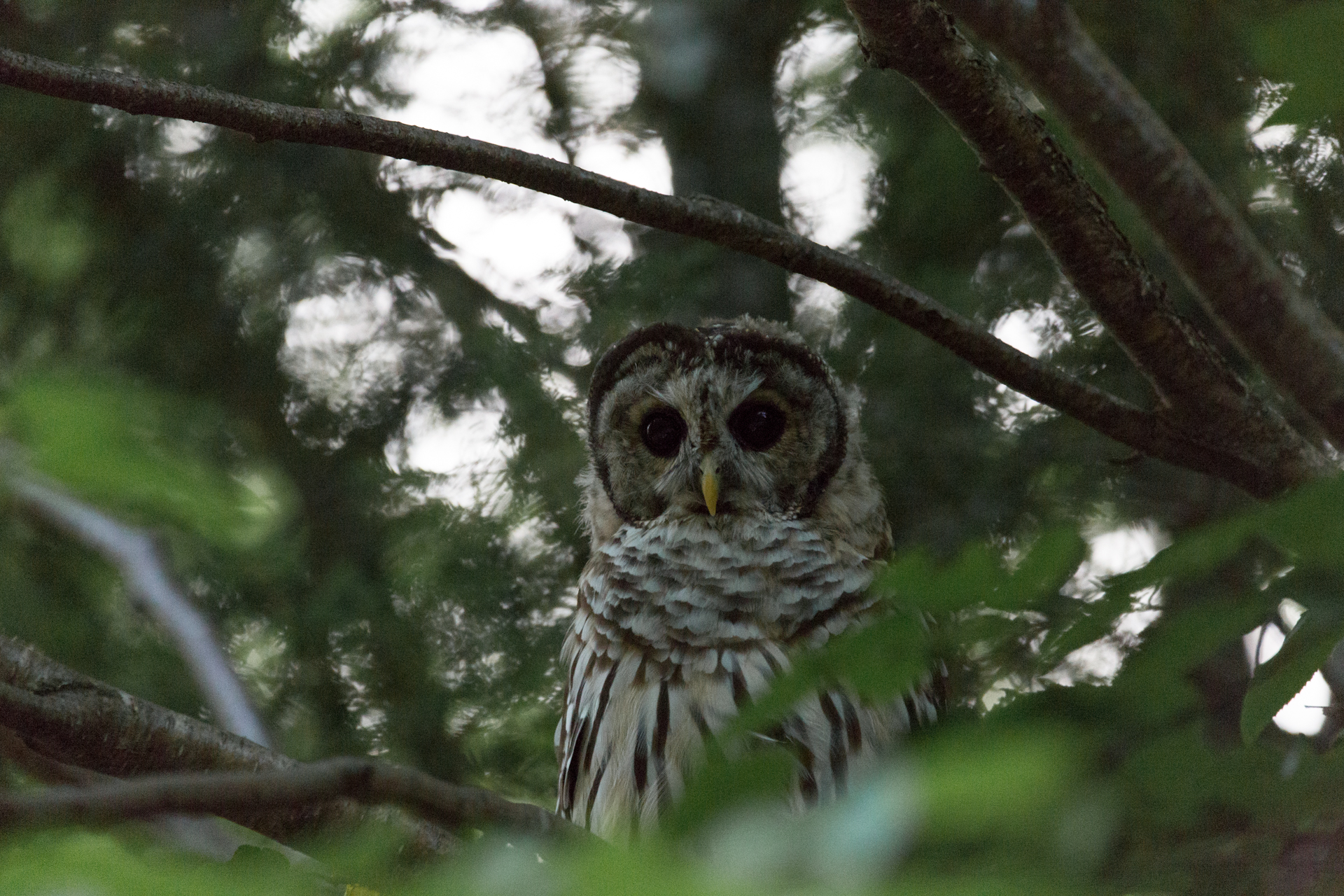 Figuring we could make it to one last destination before it got too dark, we ran back to the car and drove to the Presque Isle waterfall area. On the way, we spotted an owl perched in a tree! He watched us curiously as I snapped a few pictures. Neither of us had ever seen an owl so close before!
When we got to Presque Isle, we found a trail that led us right down to the shoreline. Huge pieces of driftwood covered the beach and the sky looked like a painting. It was a great end to our first day!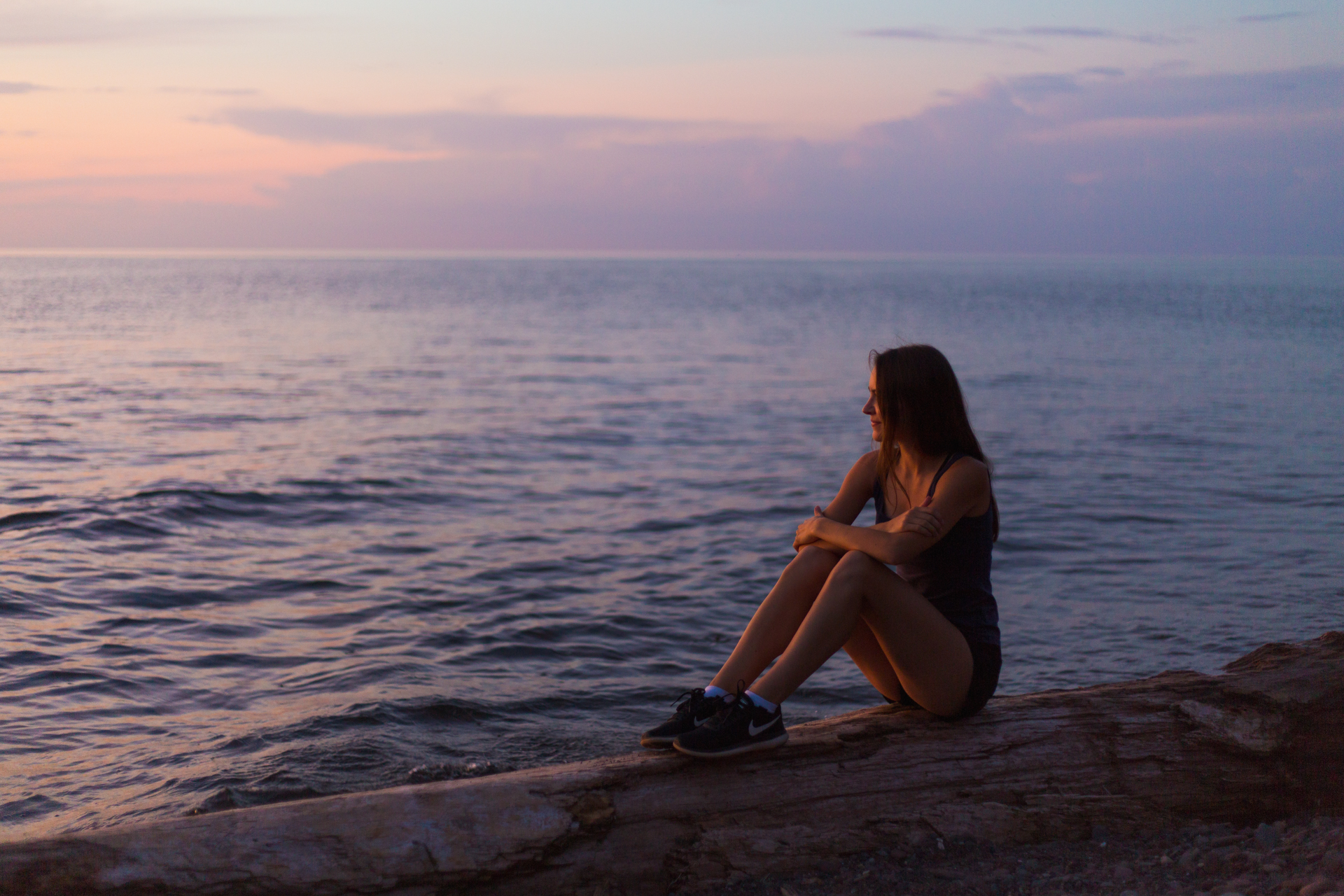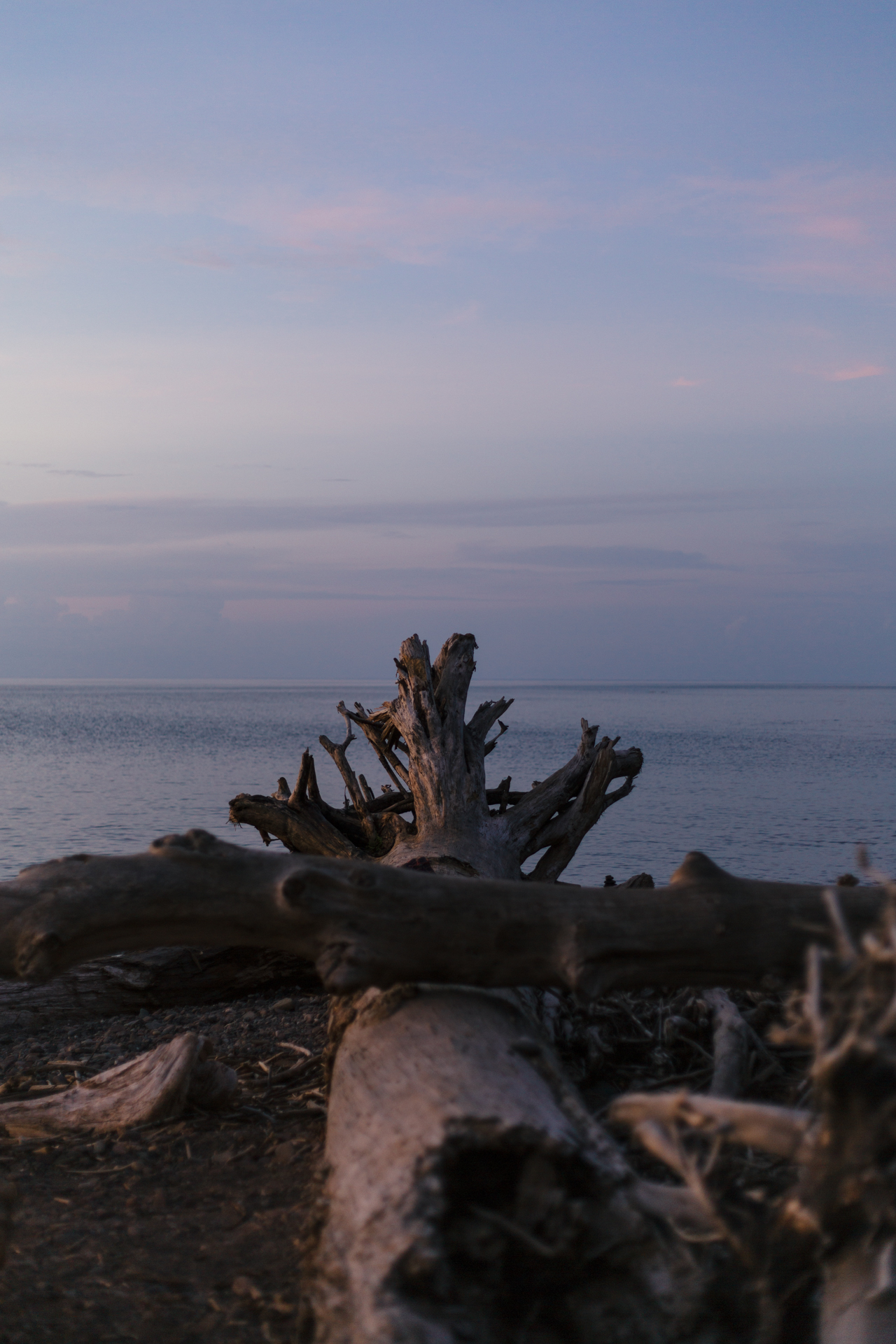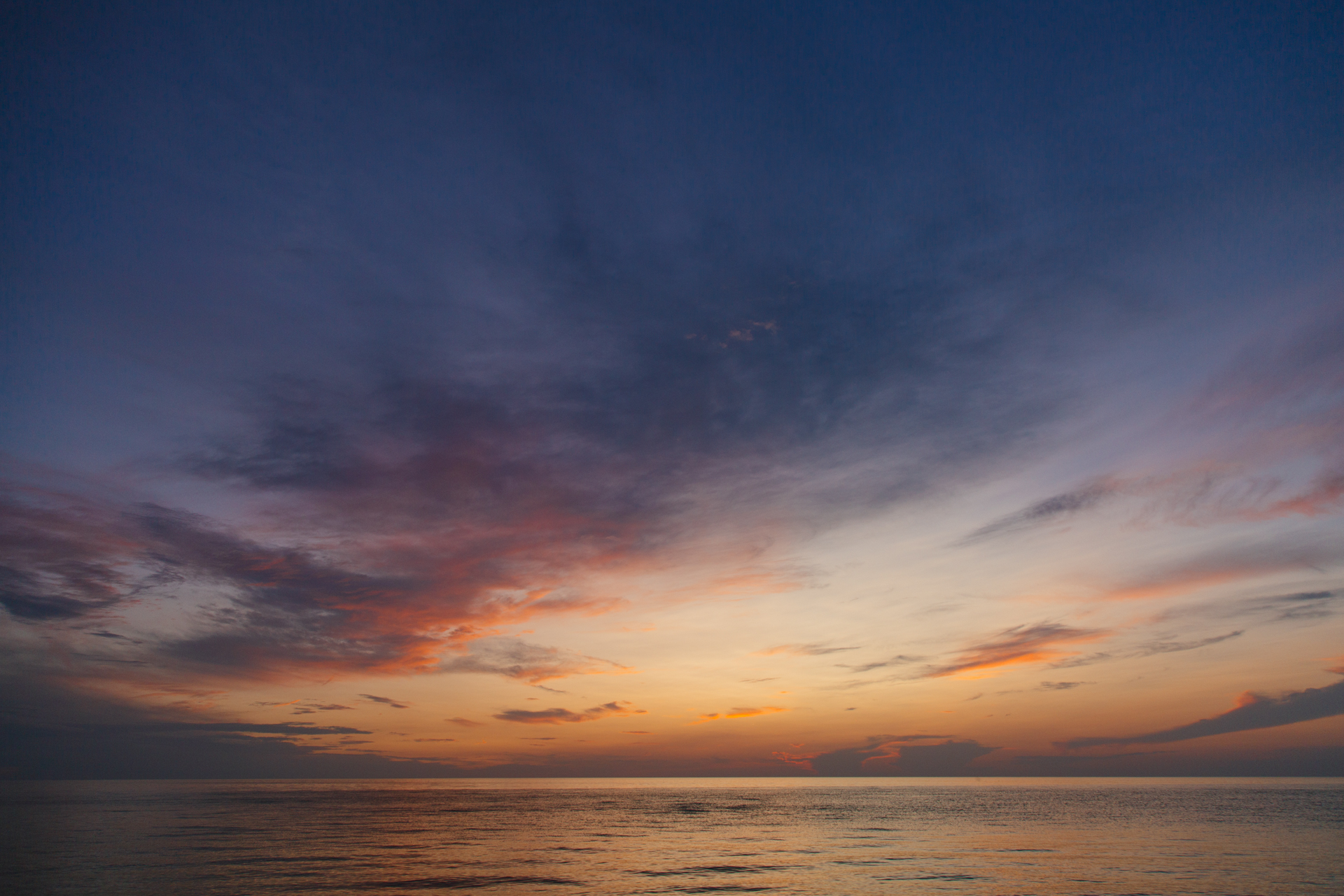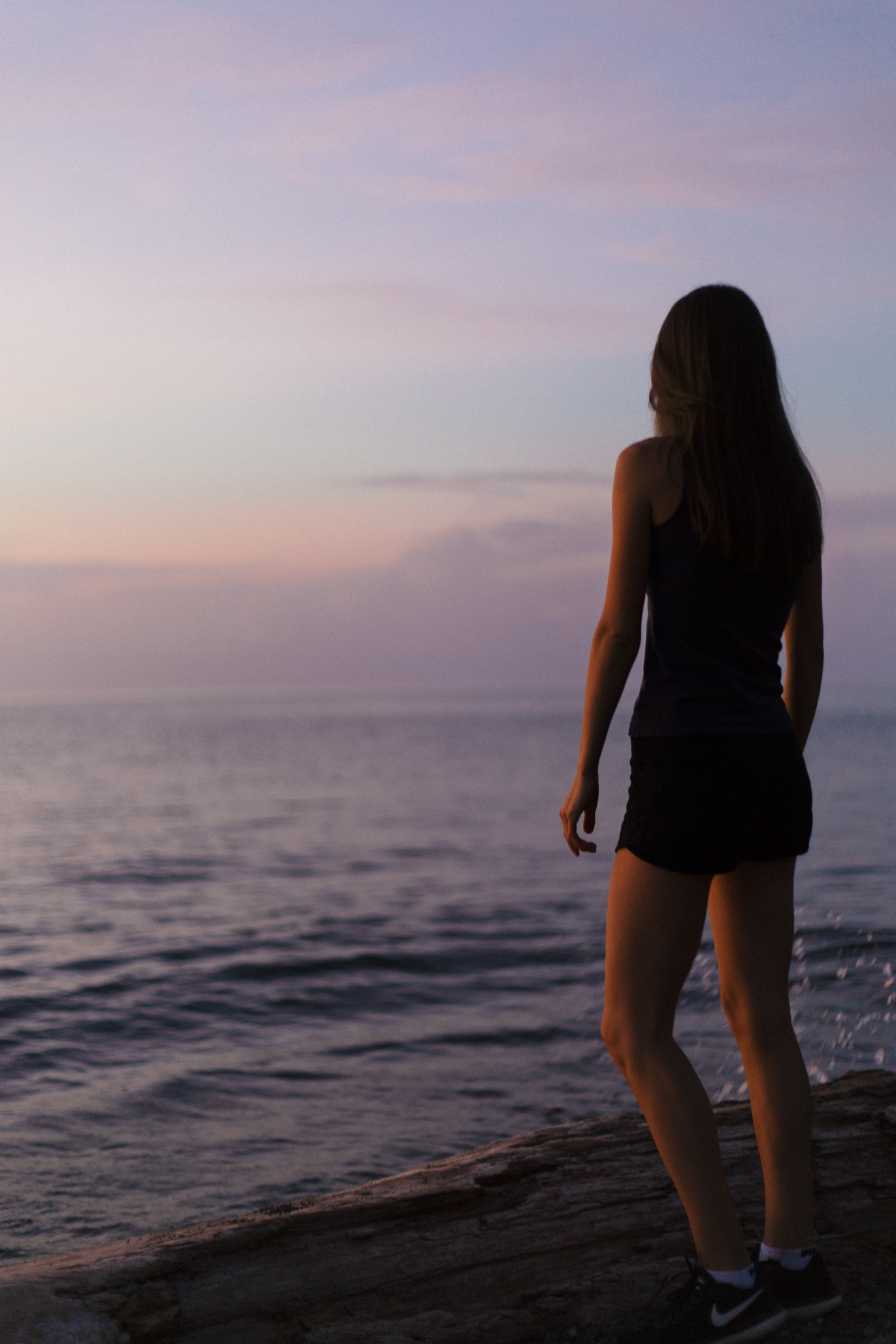 Day two | saturday
The next day, we decided to wake up early to catch the sunrise. We made the short drive from our hotel to Lake of the Clouds. There's a huge parking lot at the top and it's just a couple minute walk to the overlook area. Massive rock outcroppings make for a perfect place to sit and take in the views. There are also wooden boardwalks along the cliff's edge with other spots to look from.
This was such a peaceful morning as we watched the fog roll over the mountains and listened to the chorus of birds sounding from the valley below.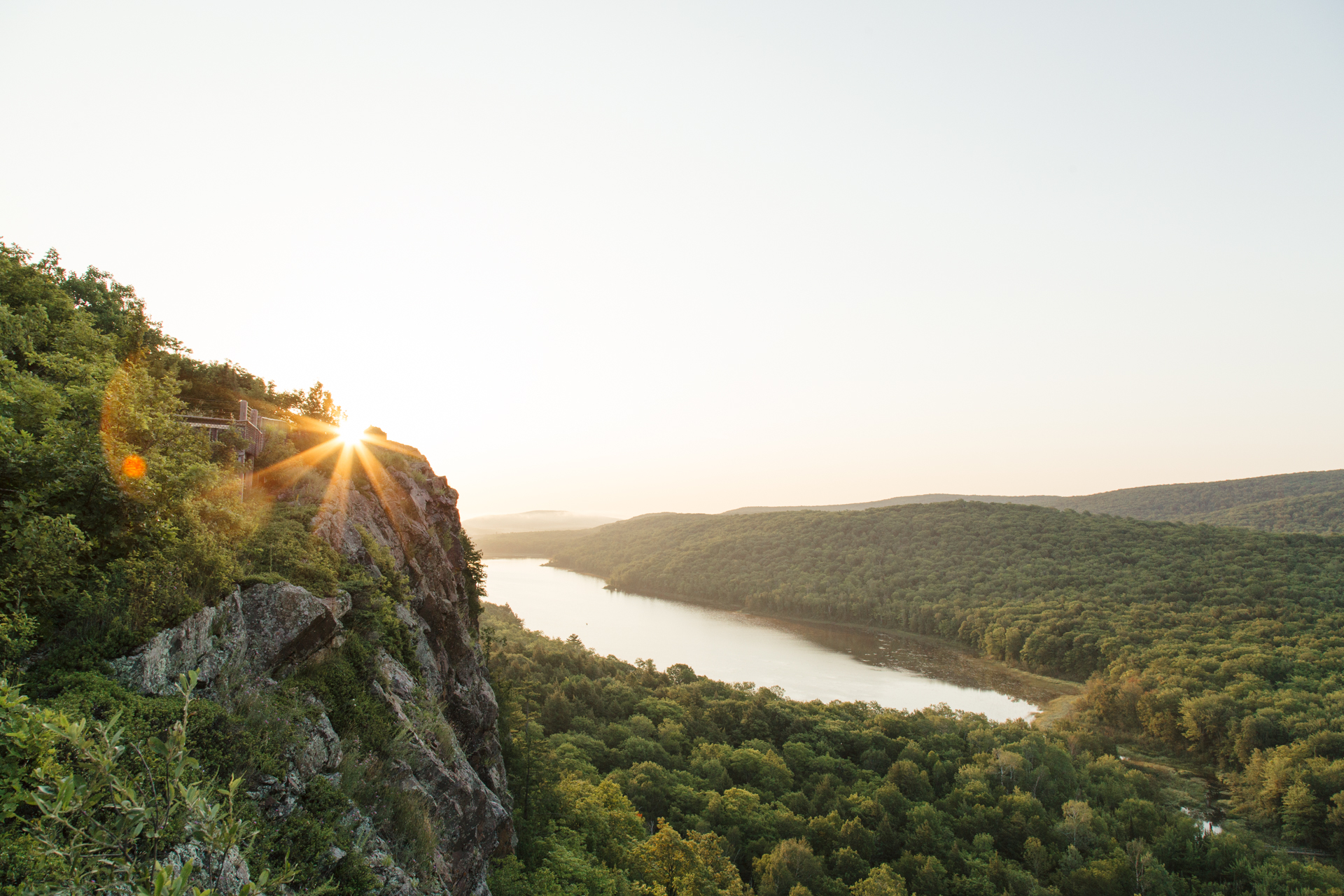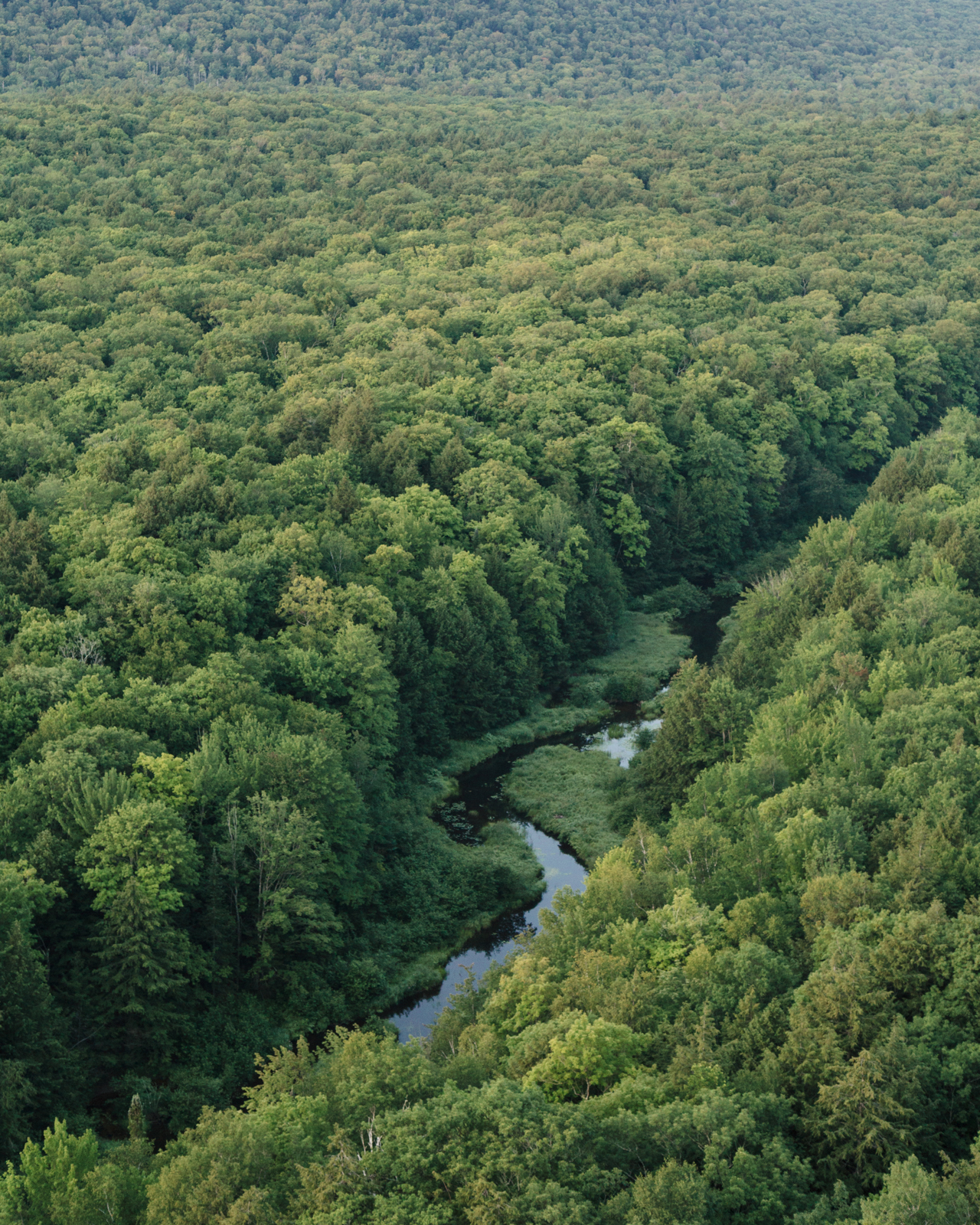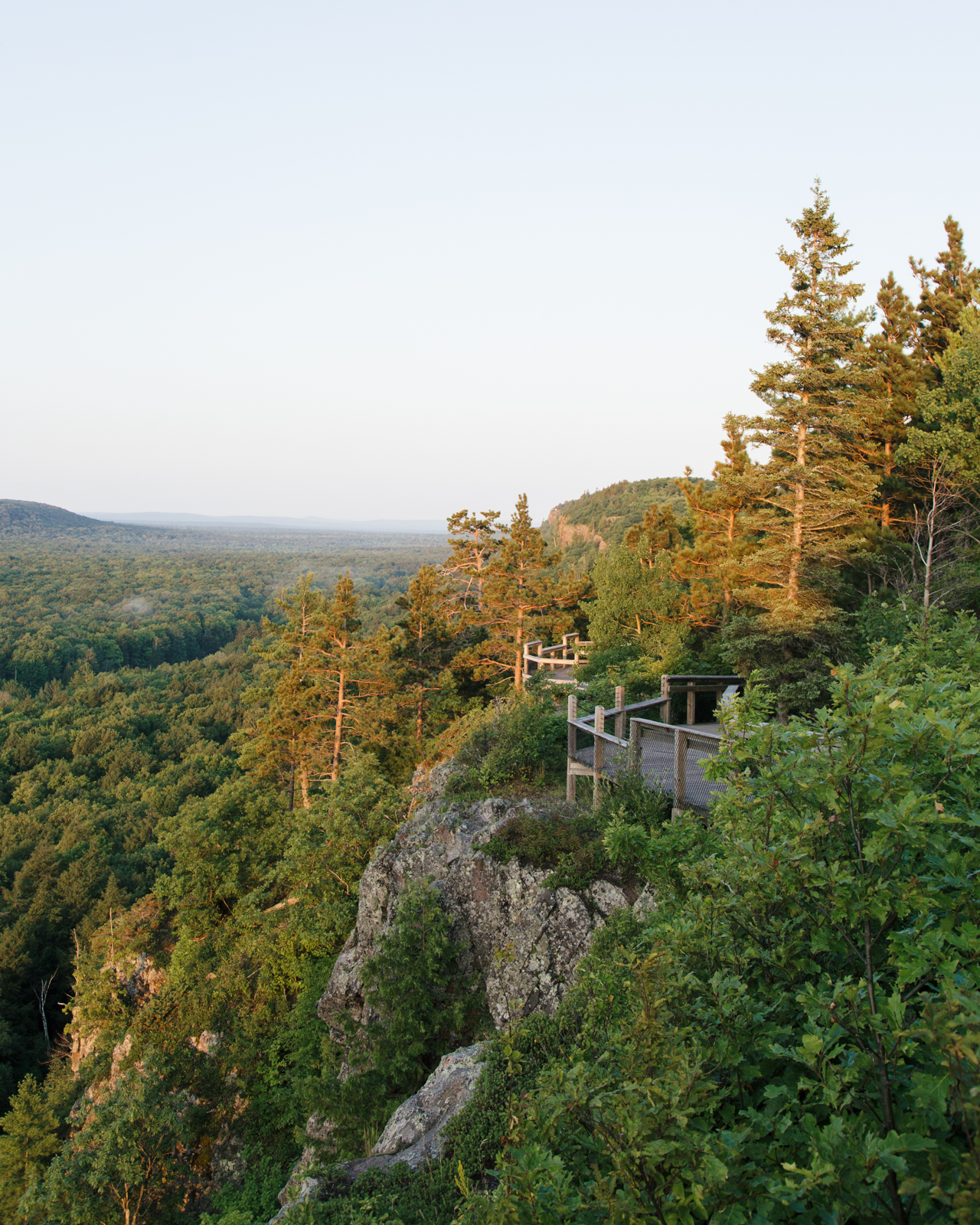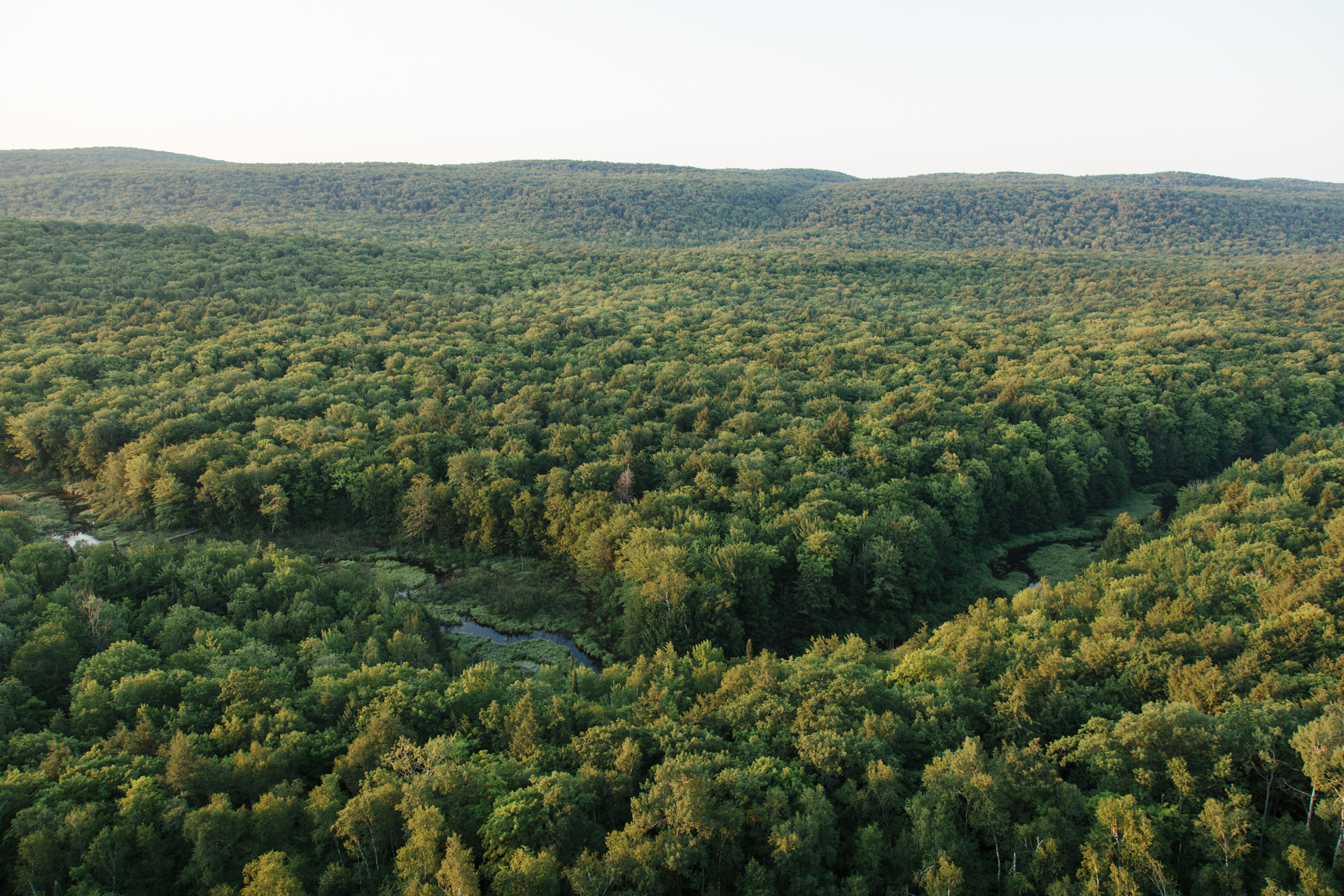 After this, we headed back to our hotel to grab breakfast and coffee. One section of the road from Silver City to Lake of the Clouds runs right along the shoreline of Lake Superior, so we made a quick pitstop to walk down to the lake and admire the calm, morning water.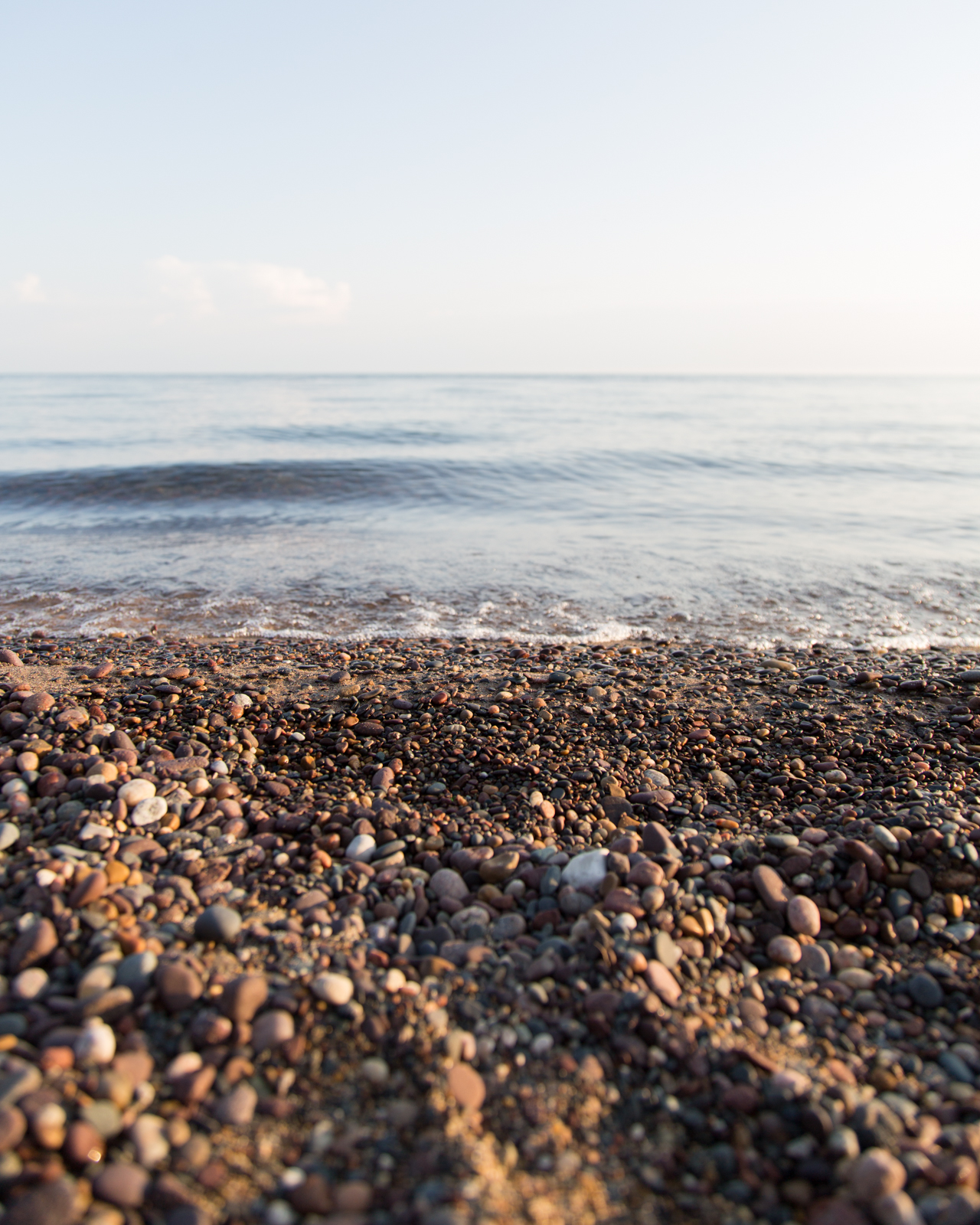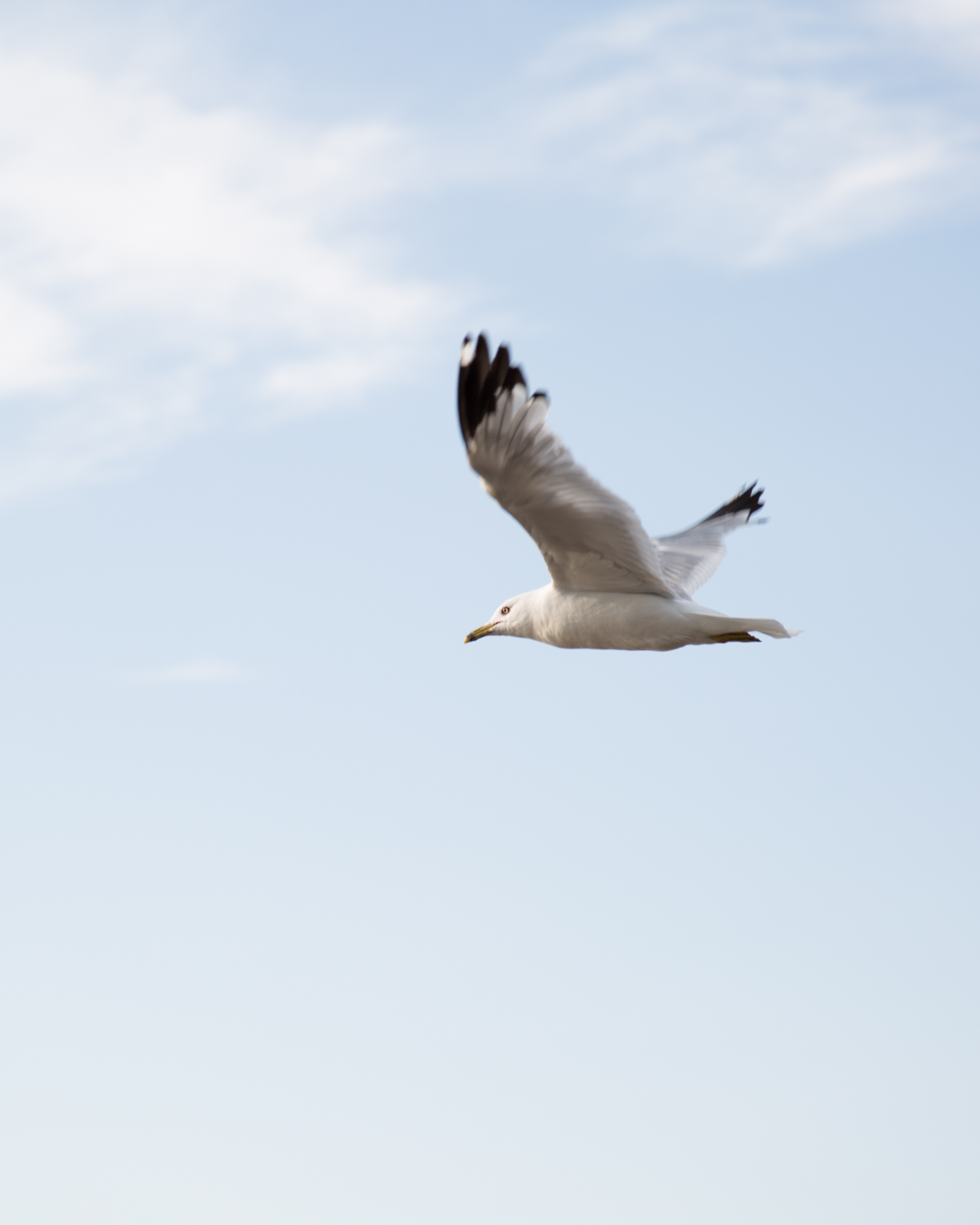 We were just about to head out on our next outdoor adventure when a big storm suddenly came through. It was raining like crazy so we waited it out in the hotel hot tub! No complaints here! 🙂
The storm passed quickly so we decided to do some hiking! We hiked a section of the Lake Superior Hiking Trail and also the Presque Isle Waterfall Loop! The Lake Superior Trail took us through dense forest and some steep terrain. It was also very quiet – we didn't see even one other person on the trail! The Presque Isle Waterfall Loop is a more popular hike and moderately trafficked. It's very scenic and brings you past three different waterfalls!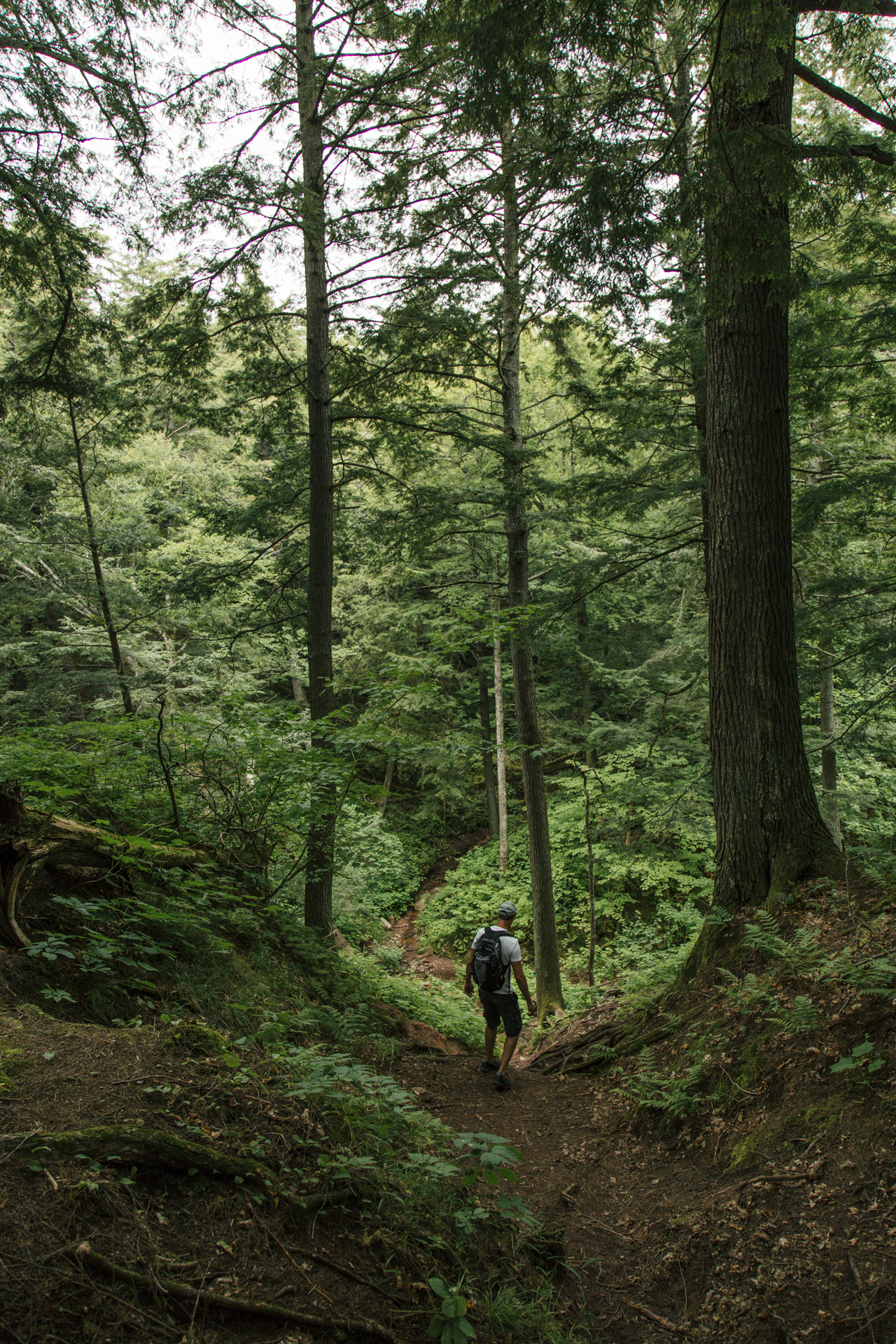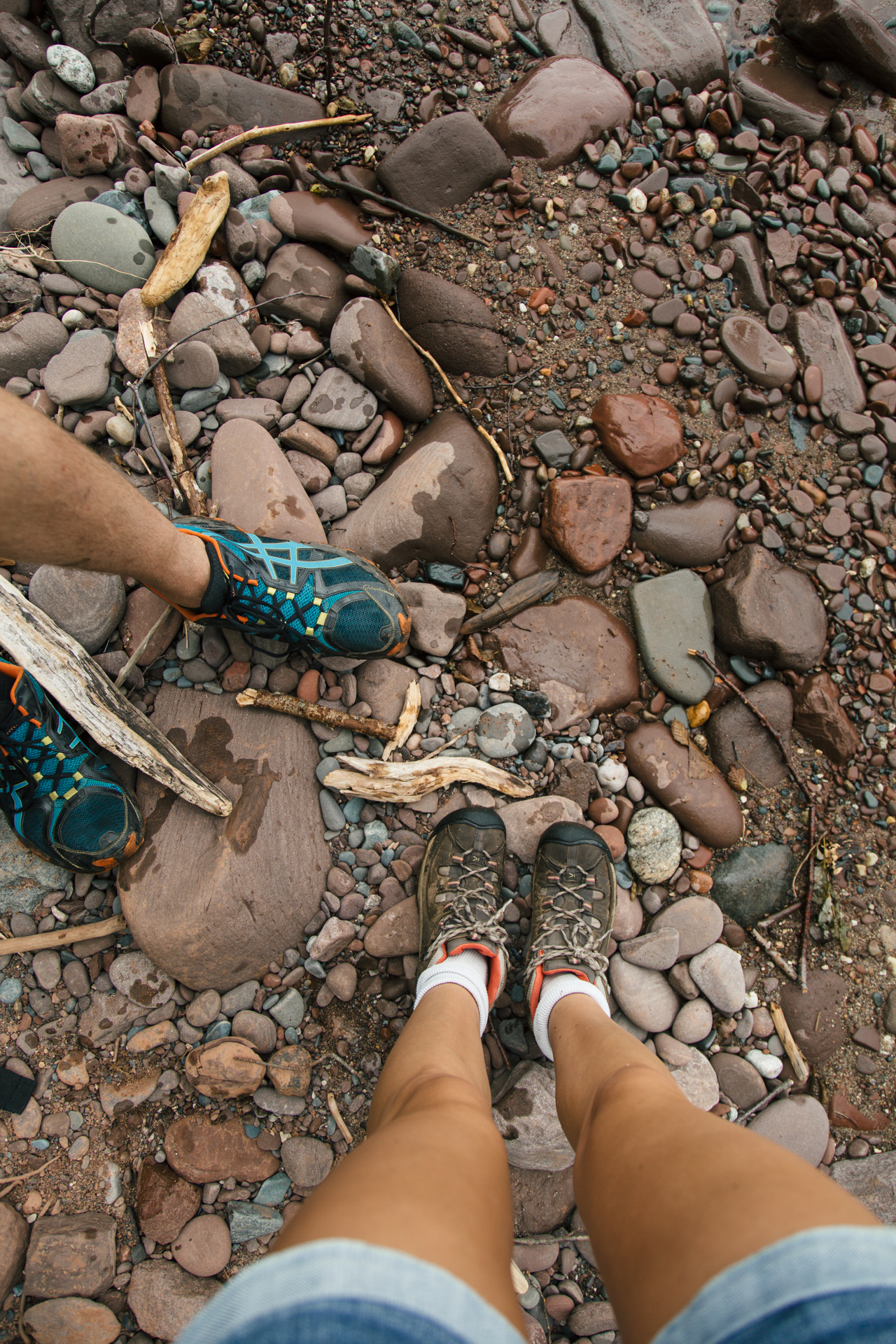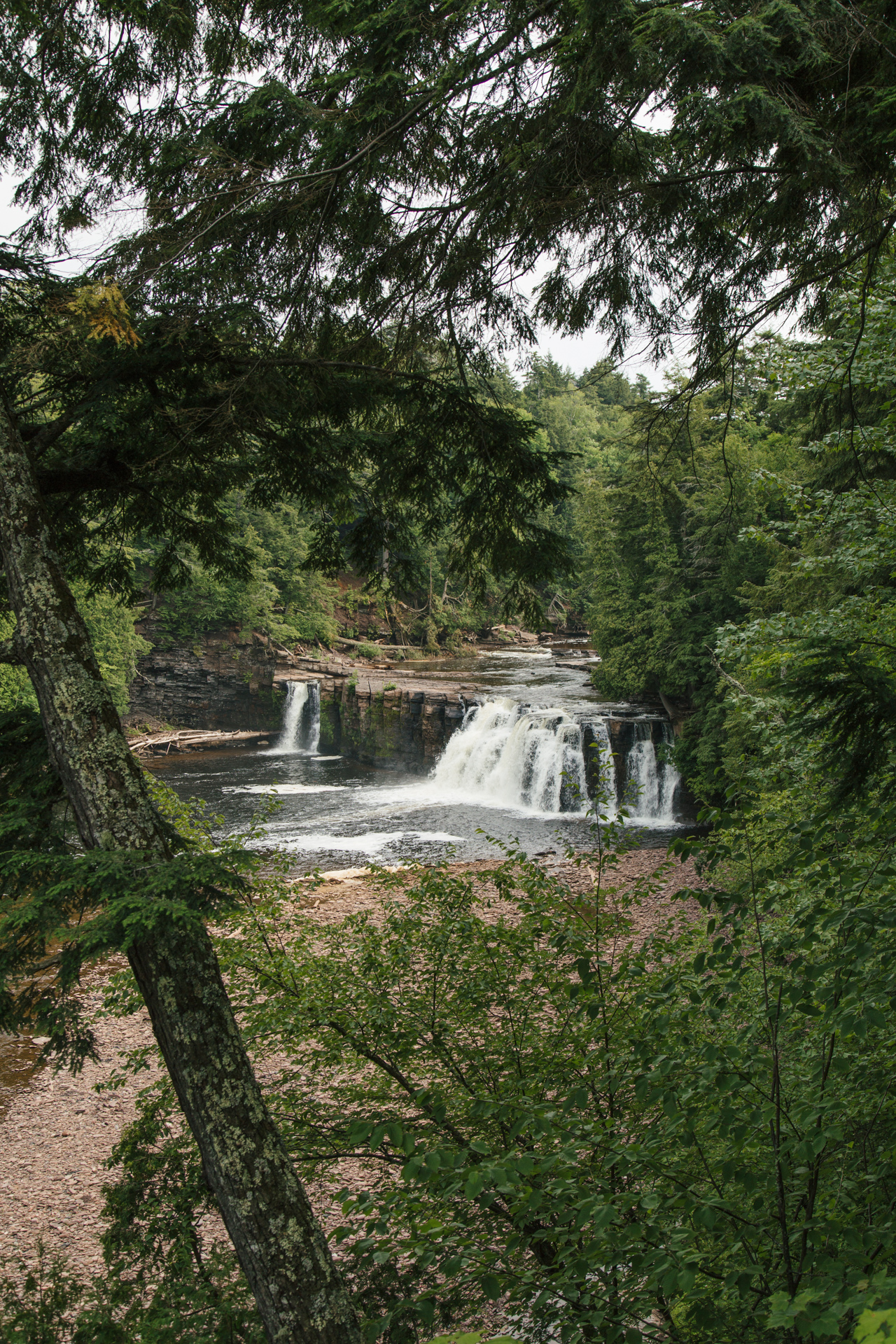 Our legs were a bit wobbly after all the hiking so we relaxed back on the shores of Lake Superior. We spent the remainder of the evening skipping rocks and watching the sun sink below the horizon.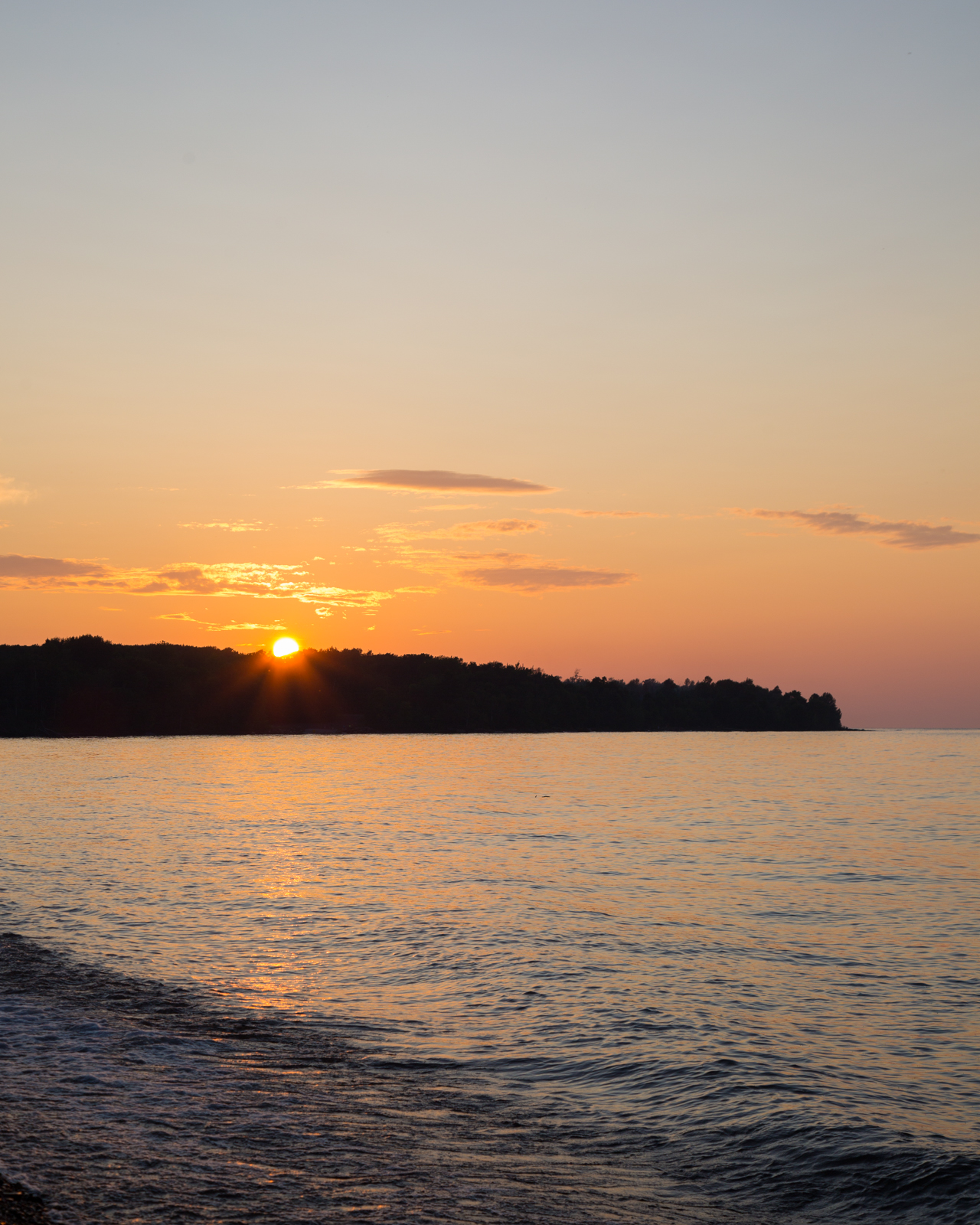 Day three | sunday
Our last day in the Porcupine Mountains came way too quick! We checked out of our hotel and did one final hike to Union Spring, a natural, crystal-clear spring in the middle of the woods. I had never seen water like this below! It was turquoise-colored and so clear!
After Union Spring, we reluctantly headed back to Wisconsin. We had such a fun time exploring, that neither of us wanted to go home!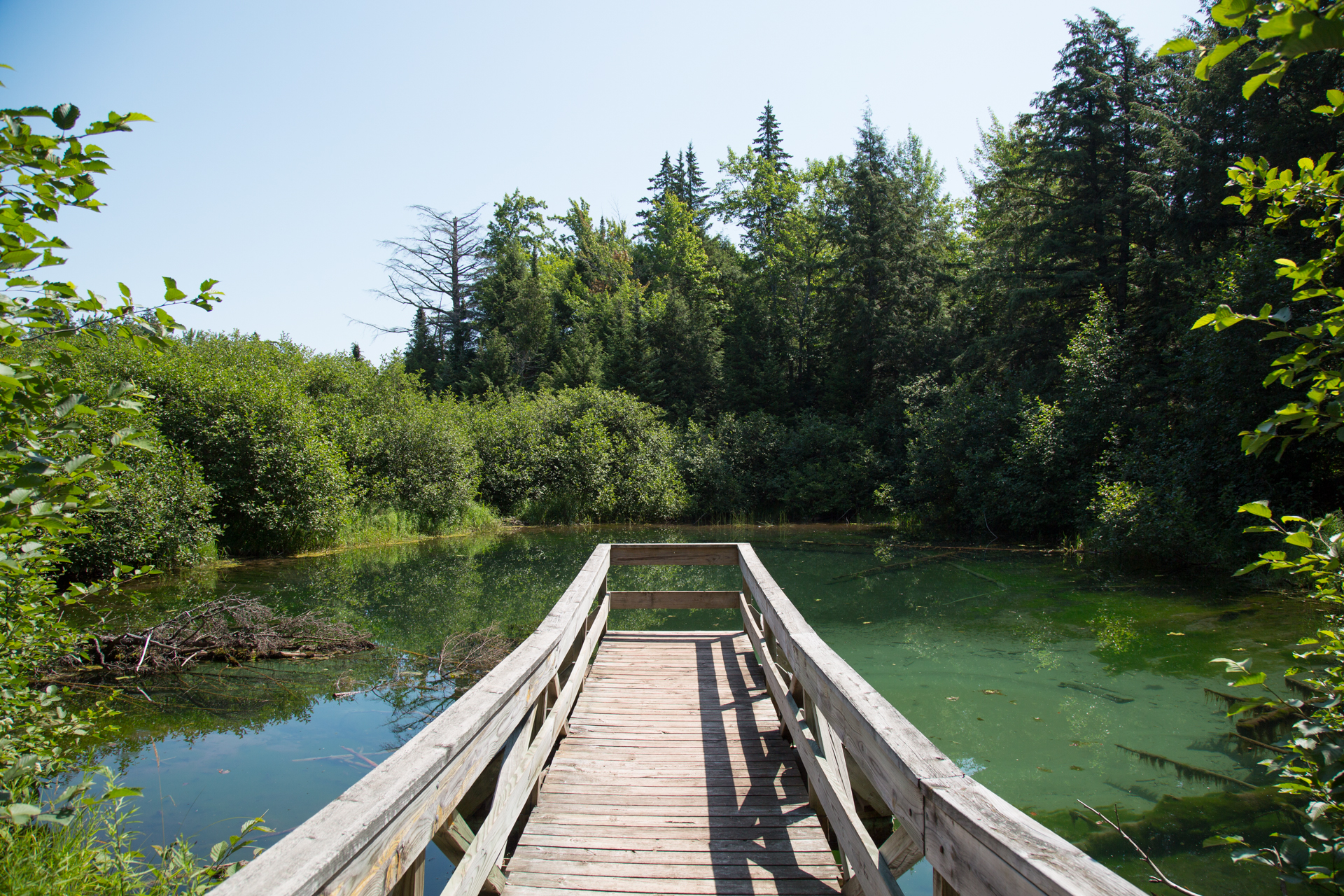 Looking back, I think the thing I loved most about the Porcupine Mountains was the variety of the landscape. You get that laidback, coastal vibe from Lake Superior, the rugged wilderness experience from the miles and miles of forest, and the stunning, landscape views from various vistas and overlooks. It's truly a Midwestern gem!
Location
The Porcupine Mountains are located on the western edge of the Upper Peninsula of Michigan.
Silver City, MI
A little village right outside of the Porcupine Mountains.
Visitor's Center
Lake of the Clouds
A beautiful spot that overlooks the mountains and a lake. 
Presque Isle Waterfall Loop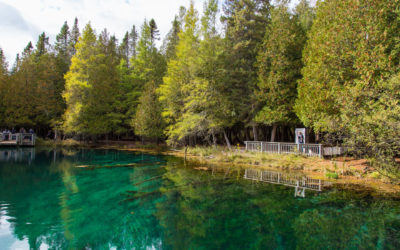 Okay, let's get the most important thing out of the way first... how on earth do you pronounce this name?! The best way to learn is to head to Michigan.gov's pronunciation key, which you can find...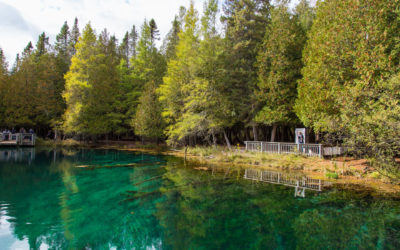 Okay, let's get the most important thing out of the way first... how on earth do you pronounce this name?! The best way to learn is to head to Michigan.gov's pronunciation key, which you can find here. Click on letter 'K', scroll down until you find Kitch-iti-kipi,...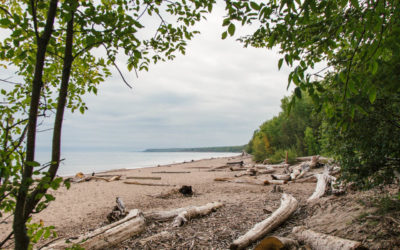 This post is in partnership with Travel Ironwood.I've driven through Ironwood, Michigan before but I've never actually stopped to explore until just recently. We spent a weekend there in mid-August and I couldn't have been more impressed! This small town in the Upper...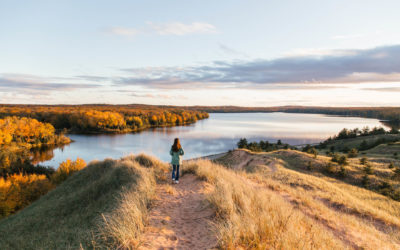 Last October, my brothers and I went on a two-night trip to Grand Marais, Michigan. Grand Marais is located in the Upper Peninsula along the Lake Superior shoreline (check out the map below!). With a population of only 300 people, this tiny town has a very important...
FOLLOW KRISTEN ON INSTAGRAM