Best Things To Do in Dickinson North Dakota
In early August, I traveled to western North Dakota and stayed in the lively city of Dickinson. I explored the area for three full days and discovered so many awesome spots and things to do! From outdoor adventures to unique dining experiences, Dickinson, North Dakota really has something for everyone.
Transportation: I ended up flying into the Dickinson Theodore Roosevelt Regional Airport, a cute little airport just five miles outside of the city. Enterprise Rent-A-Car has a location right inside the building which made getting the rental car super convenient and stress-free.
Lodging: My home base was La Quinta Inn & Suites. I really liked this hotel and the location of it was perfect! It was very clean and comfortable and even had a free continental breakfast.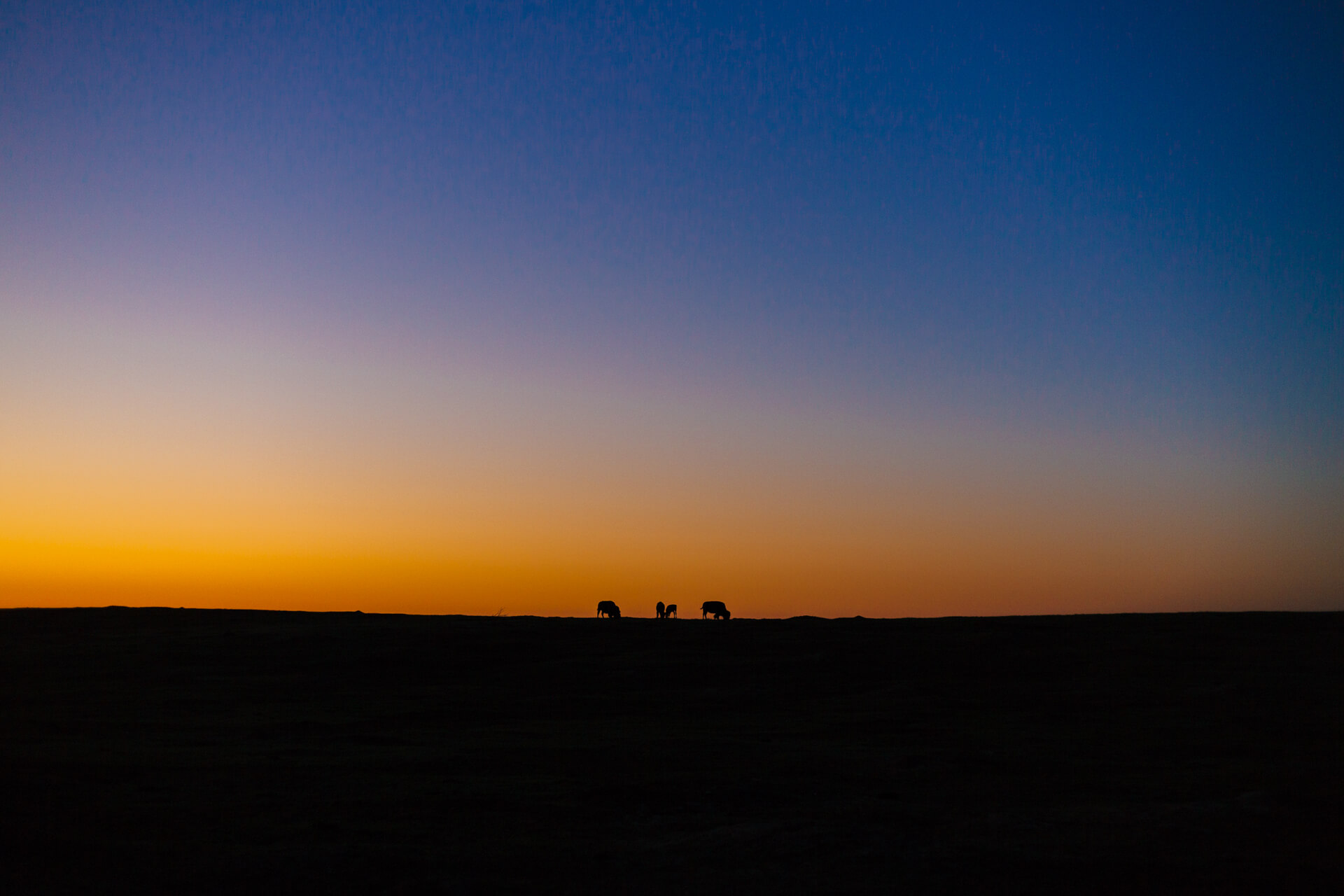 Dickinson, North Dakota
Located near the western edge of the state.
Stroll through the floral gardens
One of the first places we visited during our stay in North Dakota was the Dickinson Research Extension Center. With an abundance of different flowers and trees, this spot is a hidden oasis in the middle of town! In the summer, the floral gardens come to life, lining the stone paths and providing the perfect escape from the busyness of town. There's no fee to enter the floral gardens, simply park on Empire Rd. and walk on in!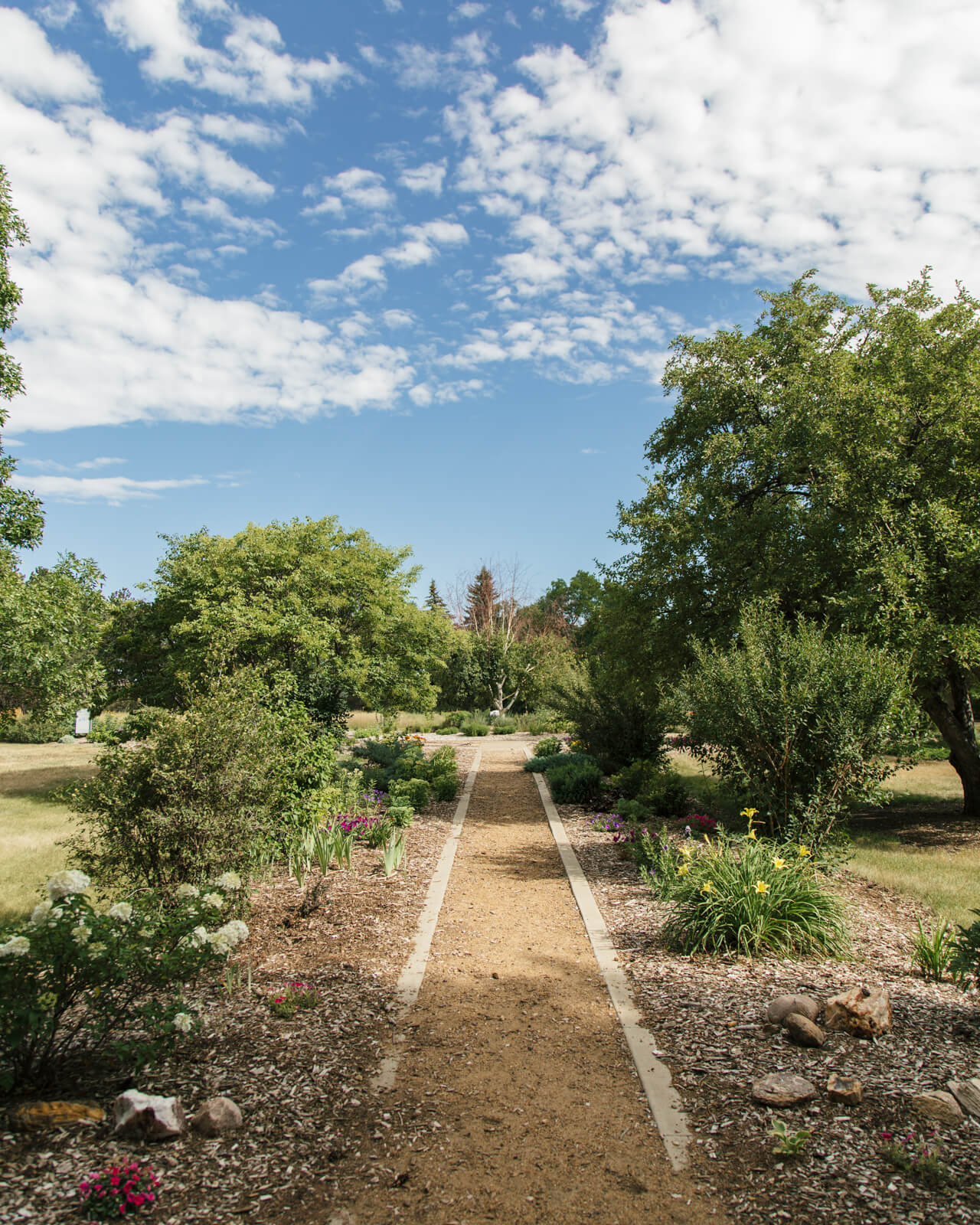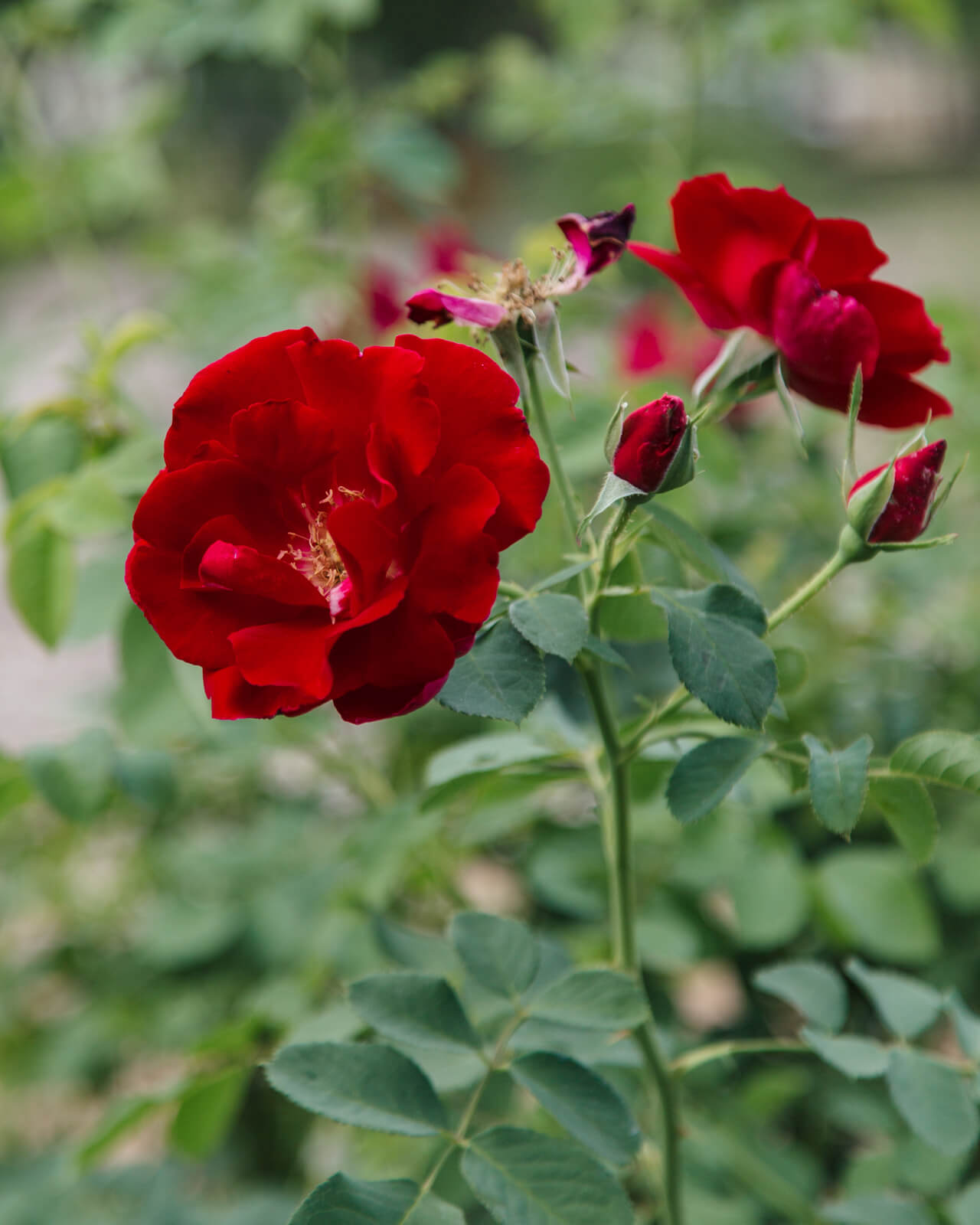 View the sunflower fields
From late July into August, North Dakota turns into a sunflower sanctuary! Fields of yellow stretch as far as the eye can see; it's truly a sight to behold! One thing I learned is that North Dakota is actually the second-largest sunflower producer in the US so it's no wonder that we spotted so many beautiful fields. We ended up seeing a few along the Enchanted Highway, more on that below! North Dakota Legendary also has a super helpful sunflower map where you can find a nearby field and see if it's in bloom. 
Drive the Enchanted Highway
For something really unique, make sure to drive the Enchanted Highway just outside of Dickinson. The Enchanted Highway is a series of seven huge metal sculptures created by a local, retired schoolteacher who wanted to help revive his hometown of Regent, North Dakota. To get there, take Exit 72 from I-94. The 32-mile stretch will take you past seven different sculptures set amongst the beautiful North Dakota landscape.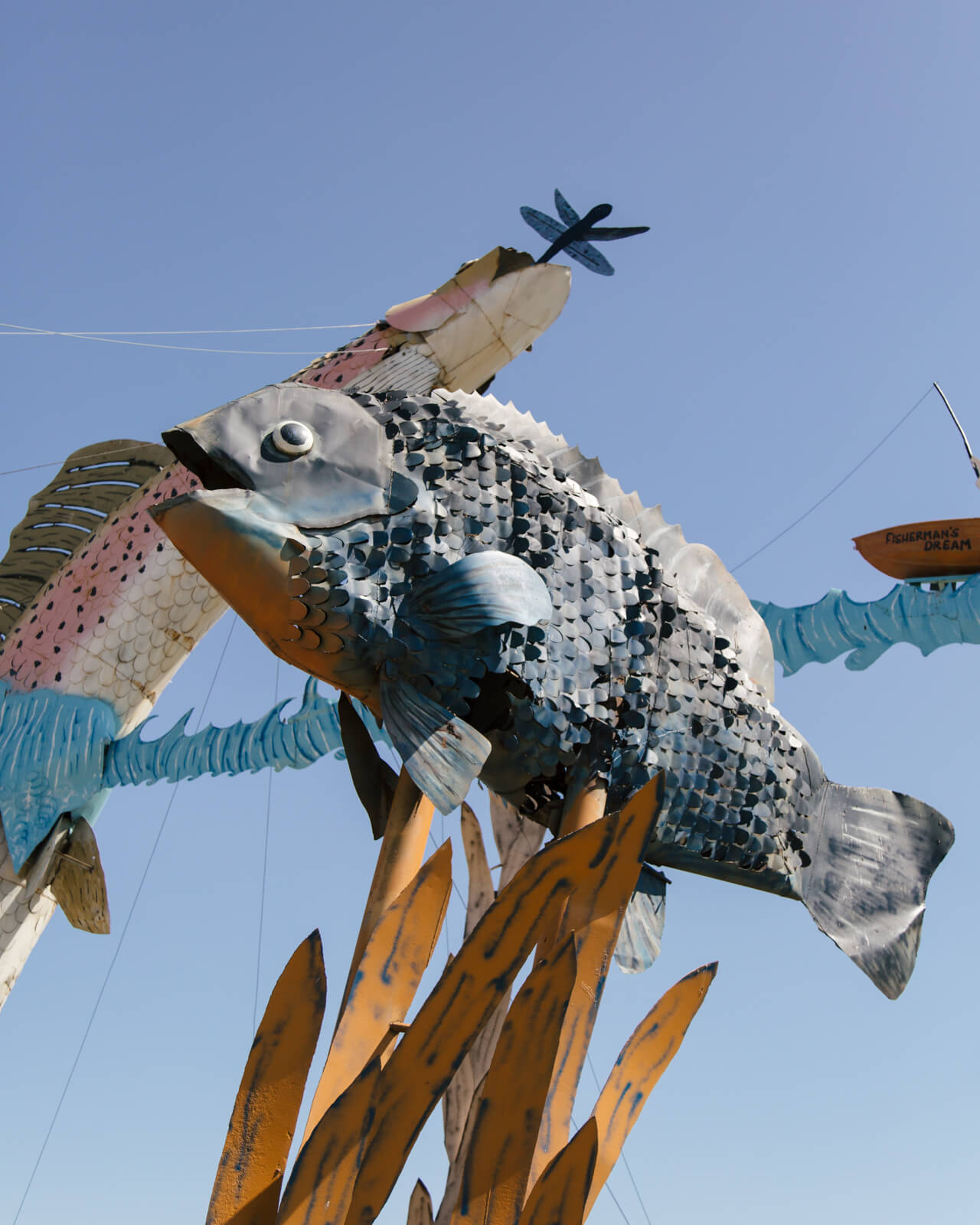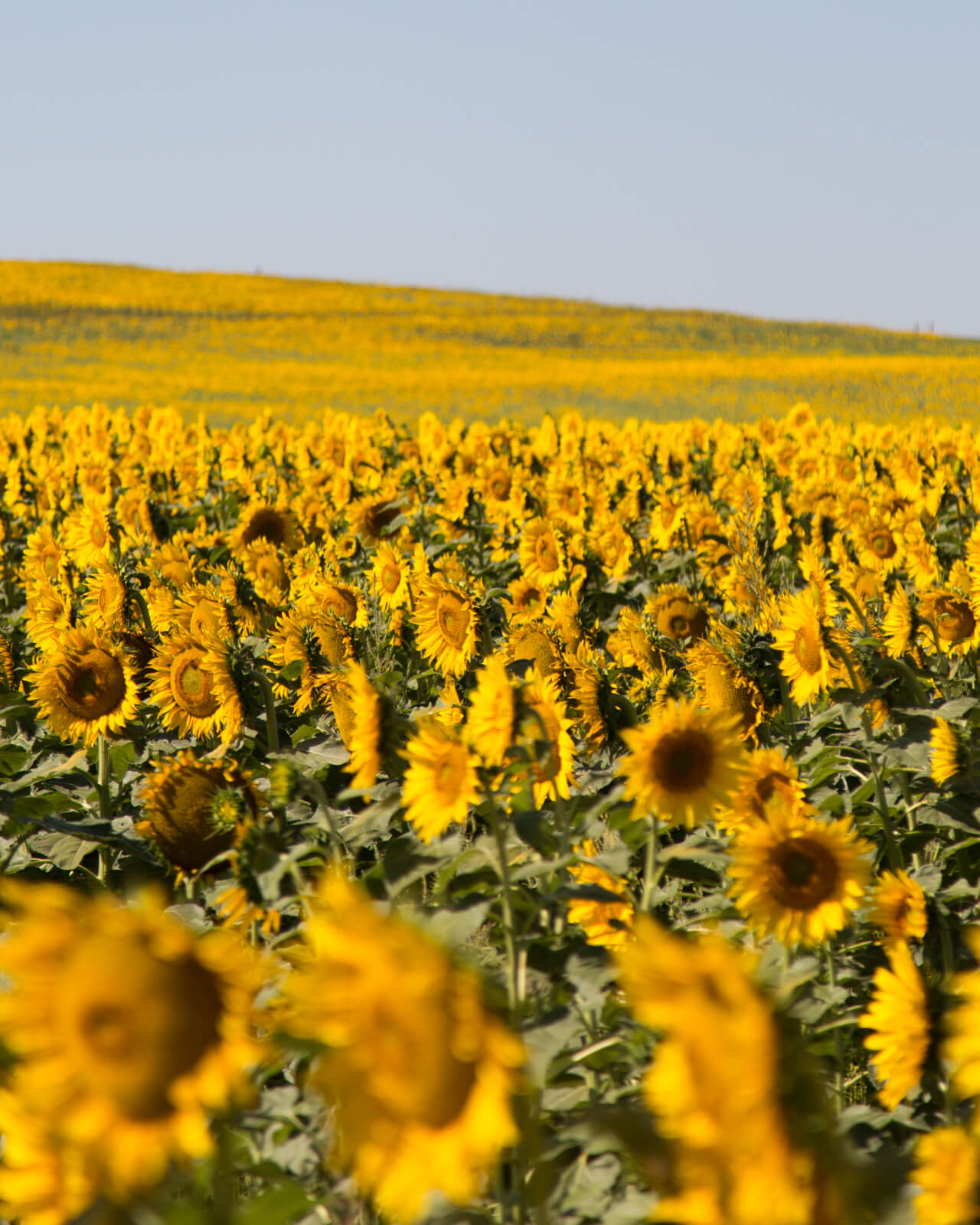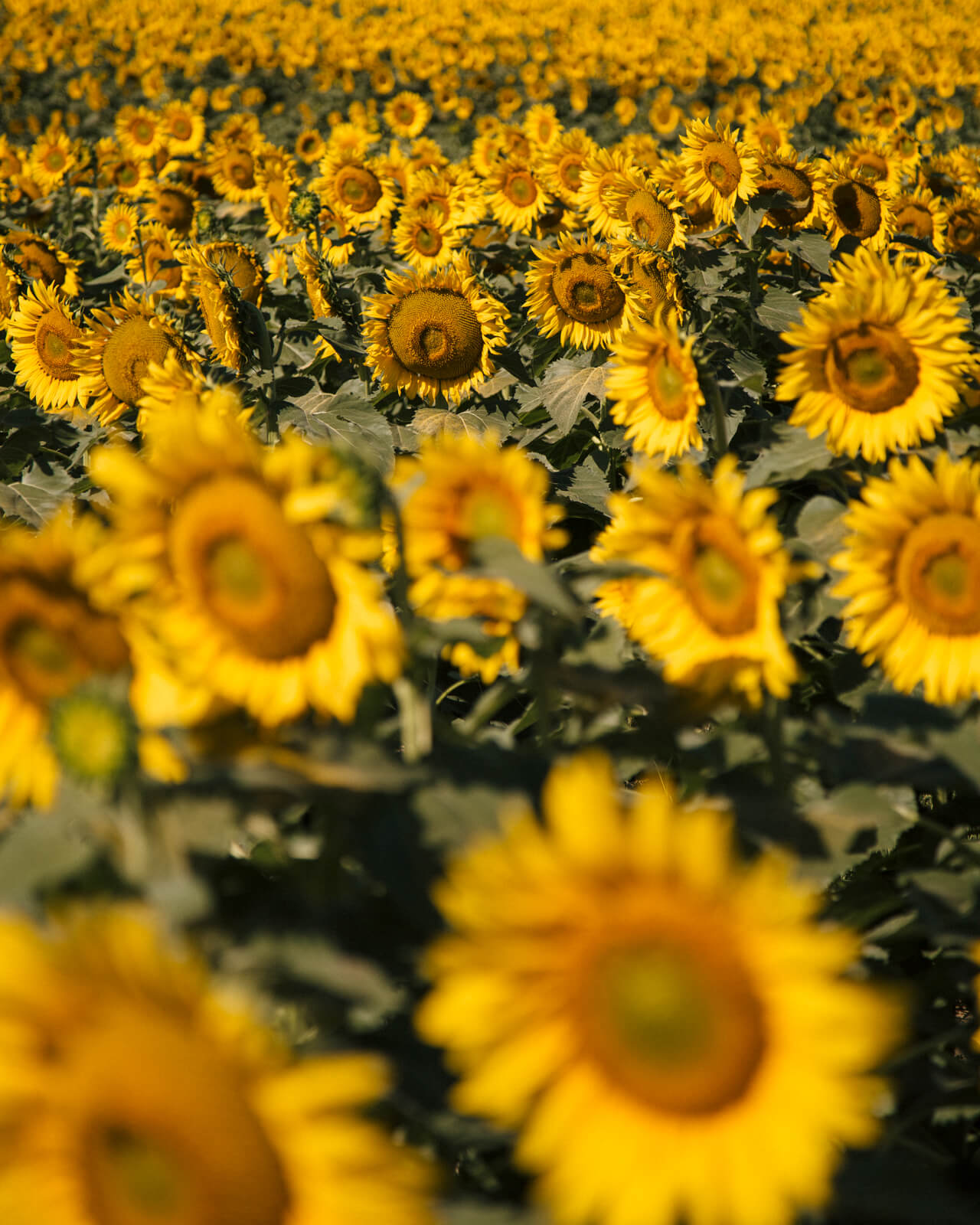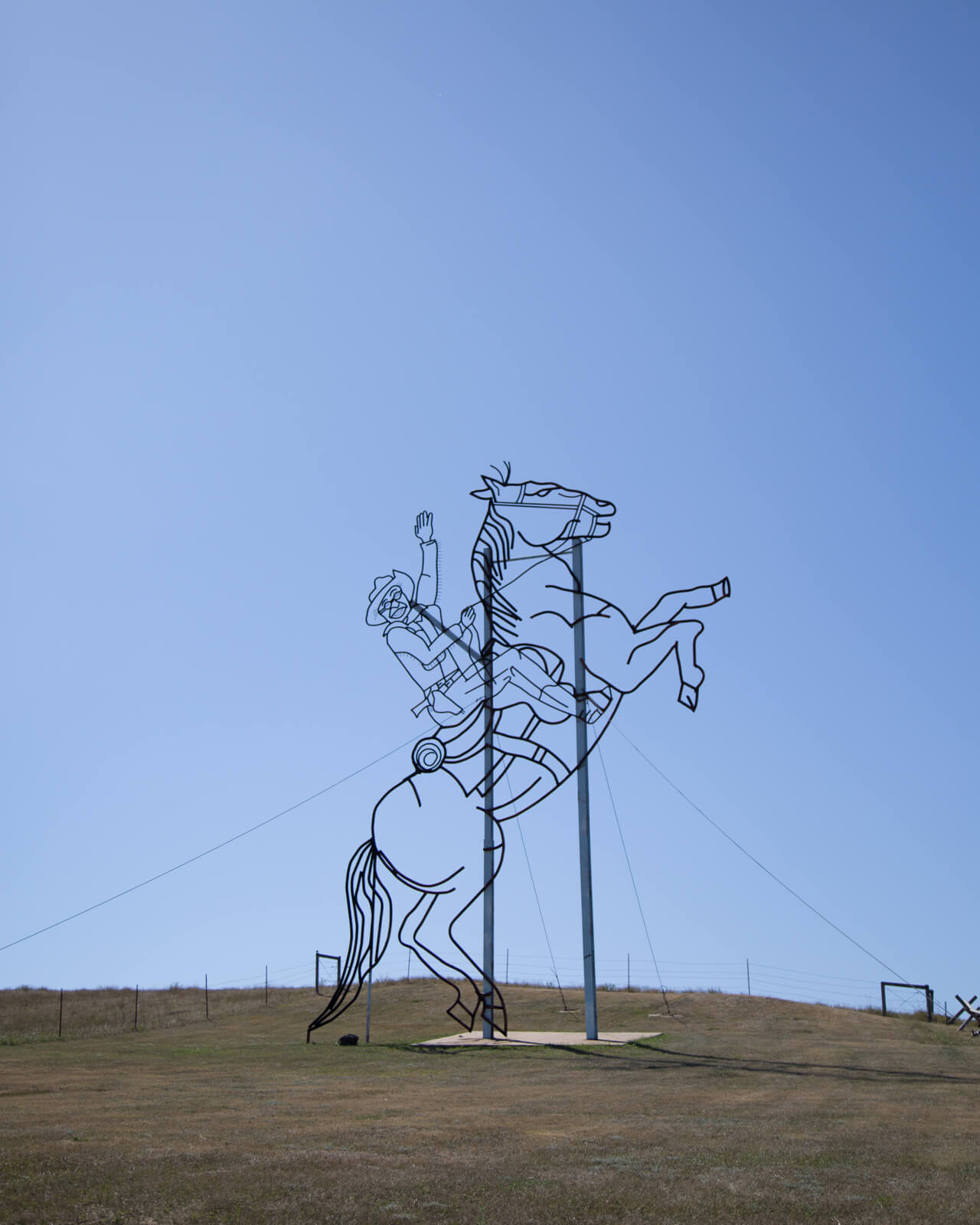 Spend the afternoon at the Badlands Dinosaur Museum and the local winery
Prepare to be wowed at the Badlands Dinosaur Museum – home to the largest collection of dinosaur fossils on display in North Dakota! This museum is definitely a must if you're visiting Dickinson. The triceratops skull alone is absolutely mind-boggling! Afterwards, head to Fluffy Fields Vineyard & Winery for a wine tasting and lunch! This family-owned winery is located in the countryside right outside of town. Their beautiful, new building has a bar, a dining area, and outdoor patio tables with lovely scenic views.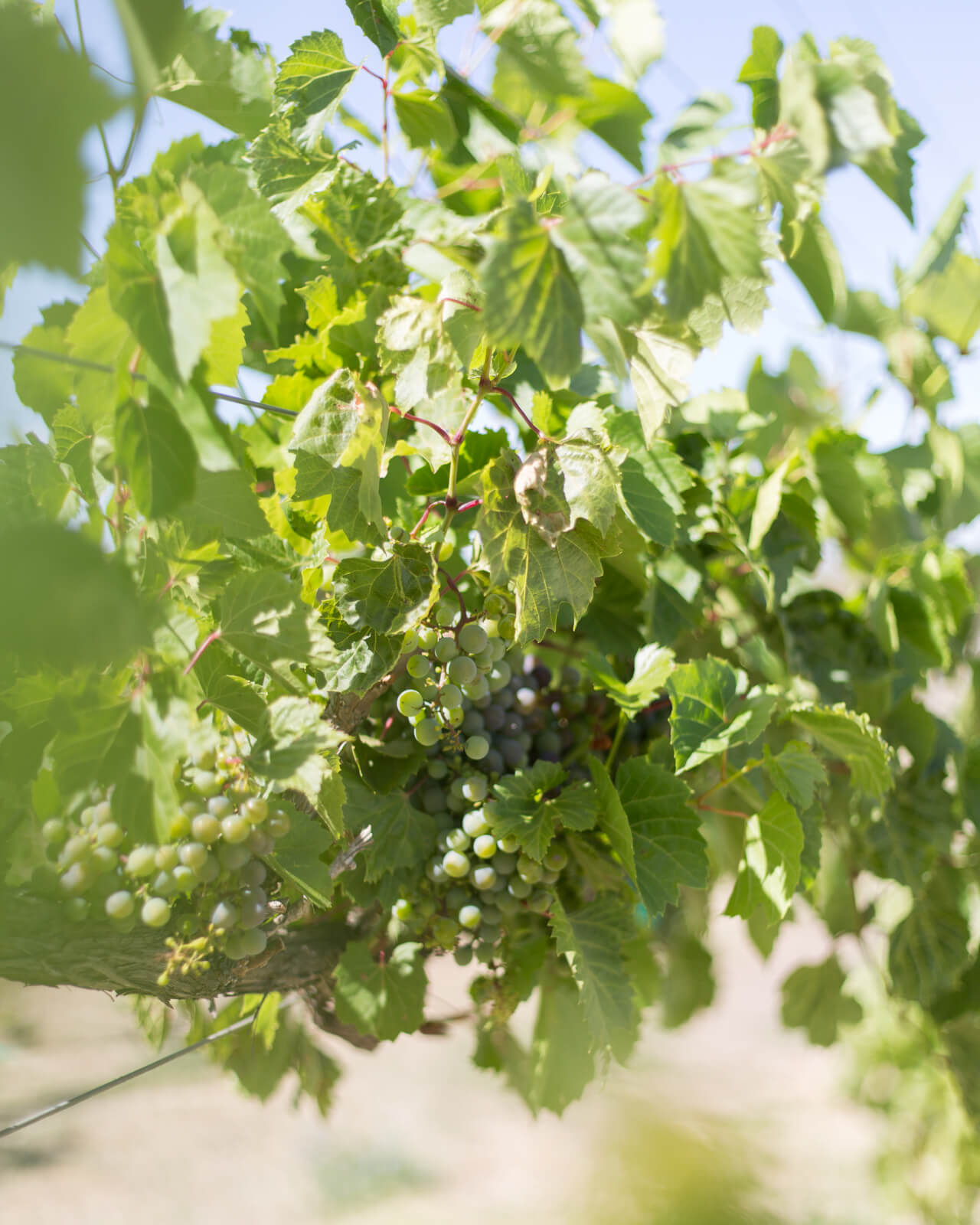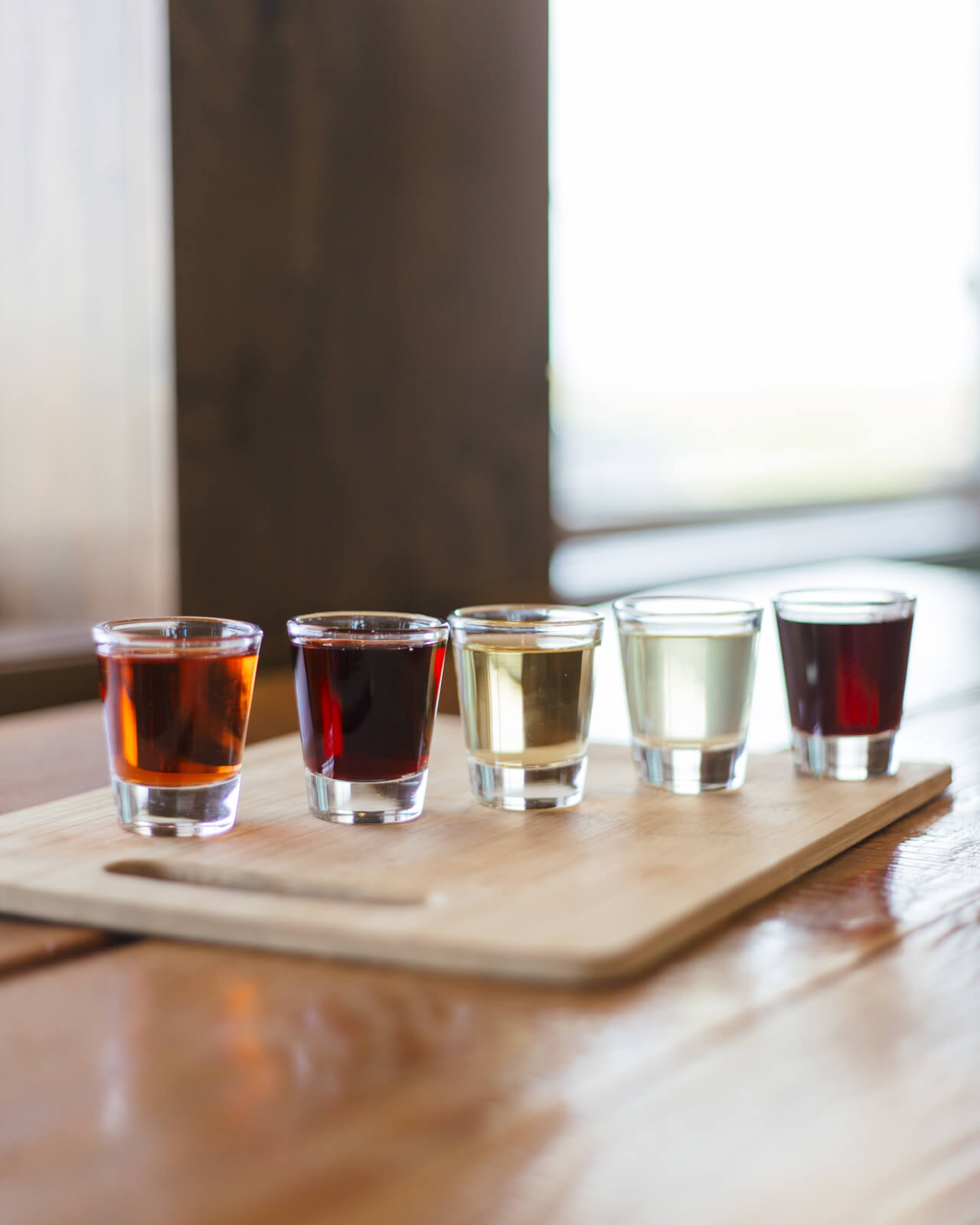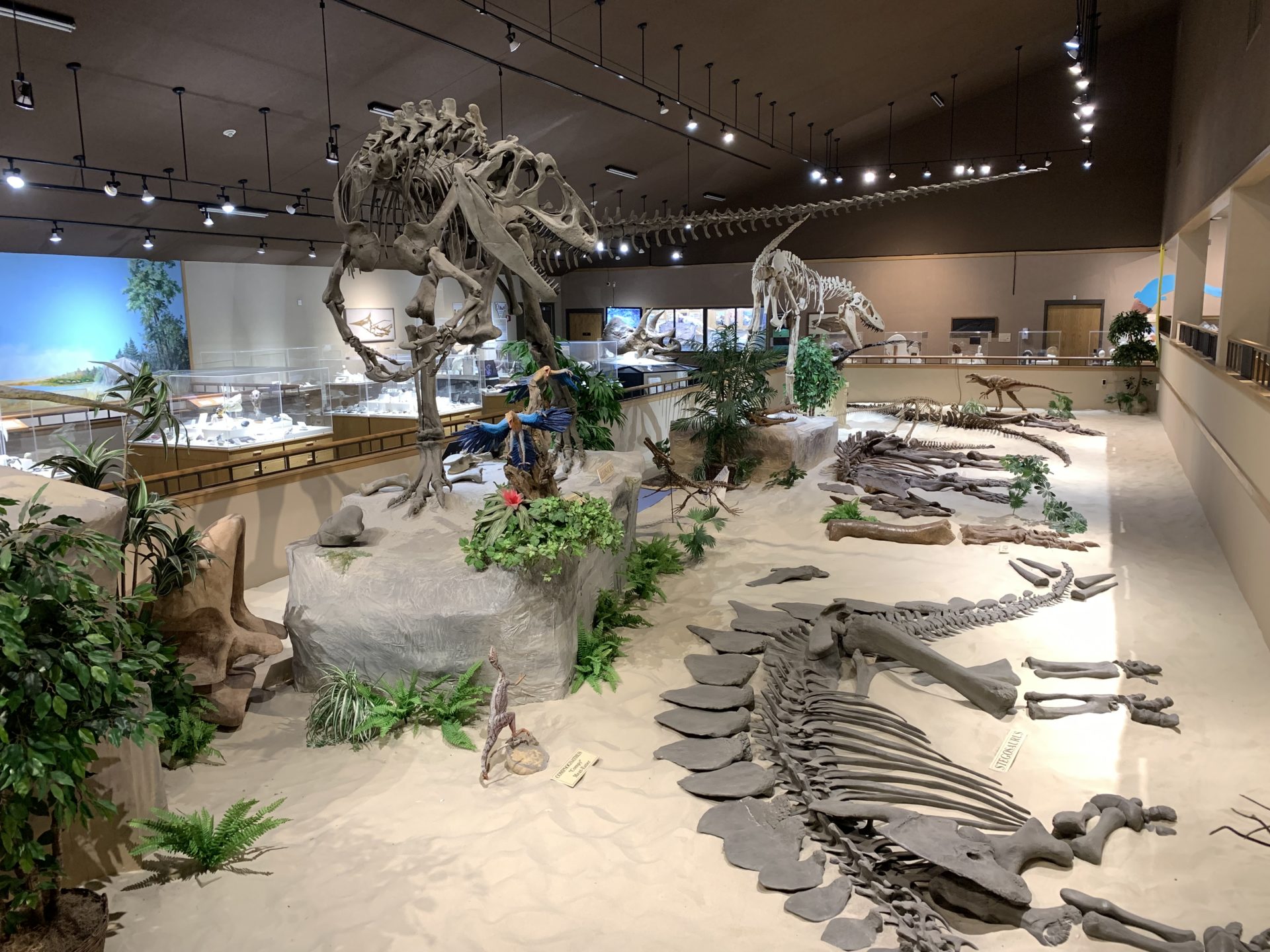 Go Horseback Riding in Medora
If you're looking for a classic, western adventure, I'd recommend booking a horseback ride at the Medora Riding Stables! We ended up going on a one-hour ride through the rugged, Badlands landscape. It was so cool seeing North Dakota from a different perspective. The horses were very gentle and the wranglers were so friendly and fun! Afterwards, head into Theodore Roosevelt National Park or Sully Creek State Park to do some hiking, both of which are just minutes away!
Enjoy a Pitchfork Steak Dinner
There are a ton of great restaurants in the Dickinson area but one place that stood out to us was the Pitchfork Steak Fondue in Medora. This was truly one of the most unique dinners I've ever been to! Throughout the summer, seven days a week, hundreds of people gather atop a large bluff overlooking the Badlands to indulge in a buffet-style steak dinner cooked literally on pitchforks! Enjoy your steak and fixings on one of the picnic tables and afterwards head to the Medora Musical right next door.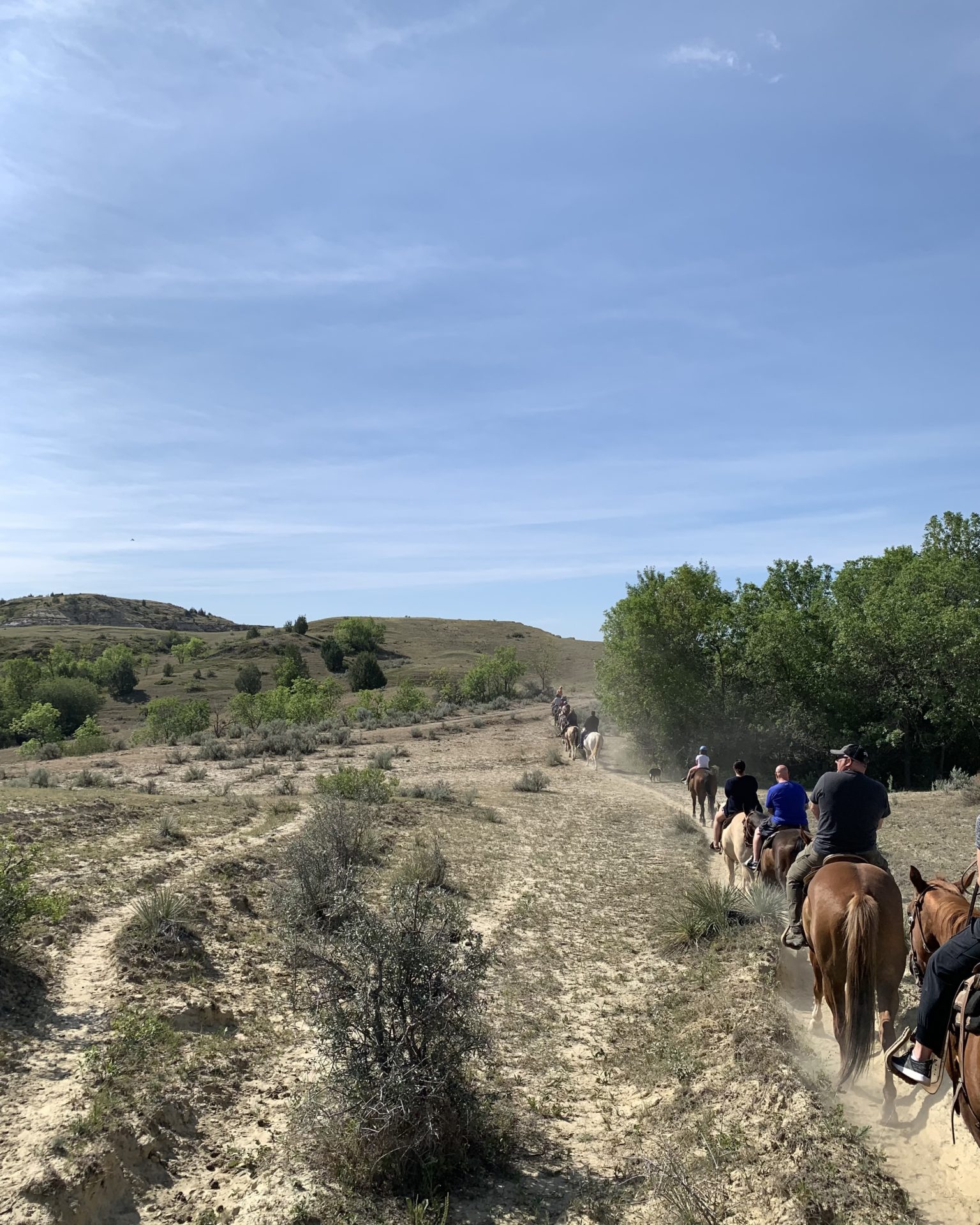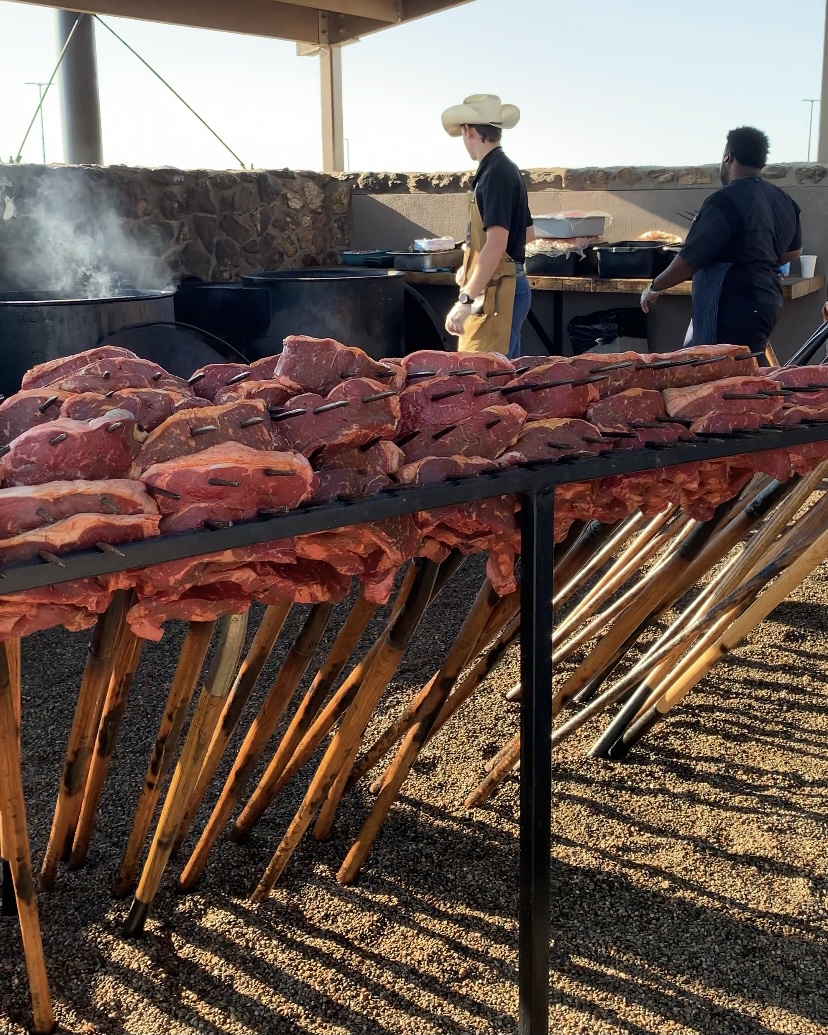 Drive the Scenic Route at Theodore Roosevelt National Park
Theodore Roosevelt National Park did not disappoint! We explored this beautiful park a few times throughout our trip and came across something new every time. There's actually both a North Unit and a South Unit but the North Unit is a little further away so we ended up only explored the South Unit. If you have time, I would definitely suggest seeing both but if you're strapped for time, then the South Unit is the way to go! The entrance fee for a passenger vehicle costs $30 and it's valid for 7 days so it gives you plenty of time to explore.
I would definitely recommend driving the whole Scenic Loop in the South Unit which is 36 miles long. Along the way, keep your eyes peeled for bison, wild horses, prairie dogs, coyotes, and deer – all of which we saw! I was honestly shocked at how much wildlife we spotted, especially when it came to the wild horses. At one point, an entire herd of horses walked right alongside our car. Such an incredible experience!
A few other notable spots:
Wind Canyon: a short hike to one of the most popular viewpoints in the park! This is a great spot to watch the sunset.

Boicourt Overlook: an easy, flat trail with an awesome view.

Hoodoos: These cool looking rock formations made me feel like I was on the moon! You'll find them shortly after the Boicourt Overlook on the right side of the road.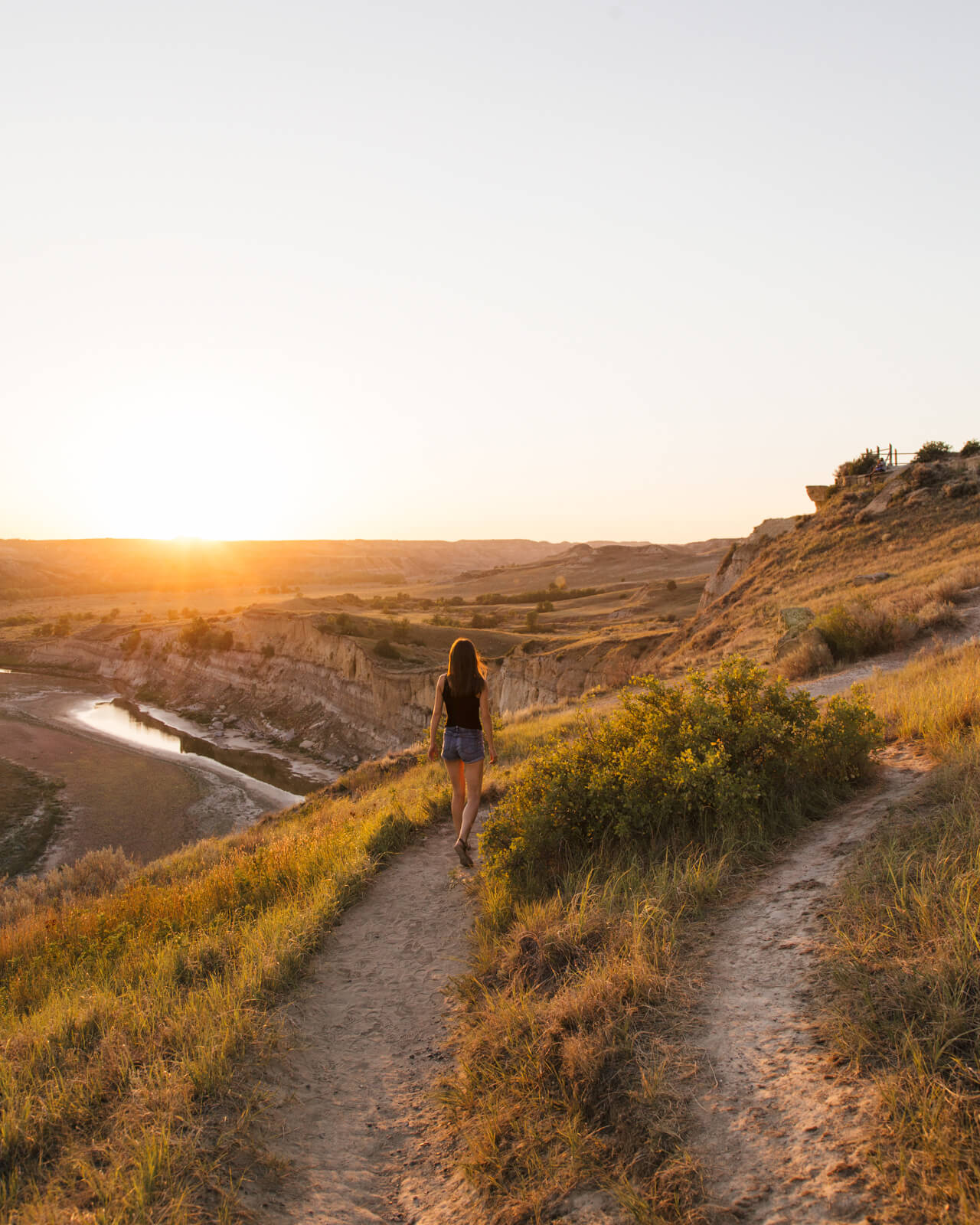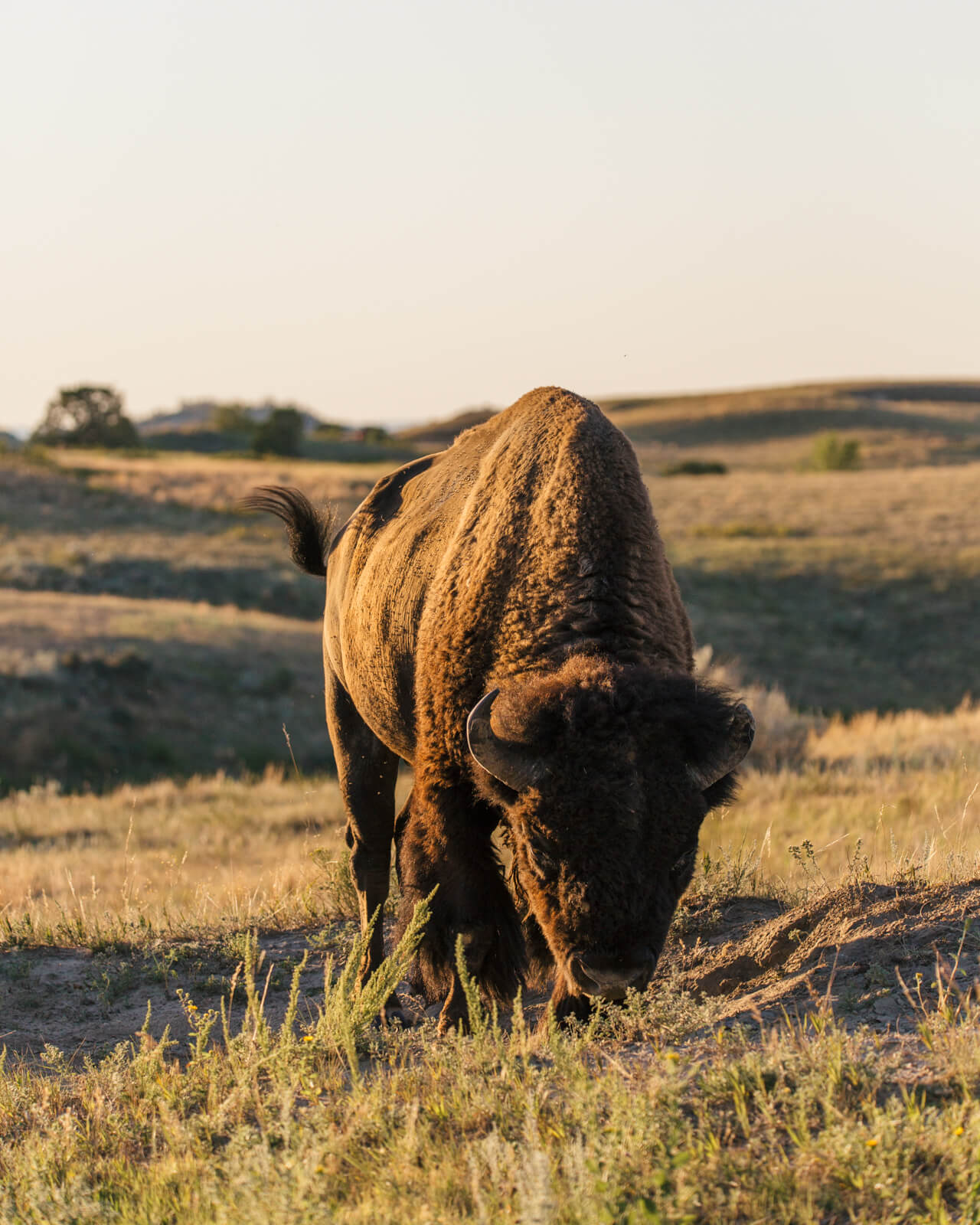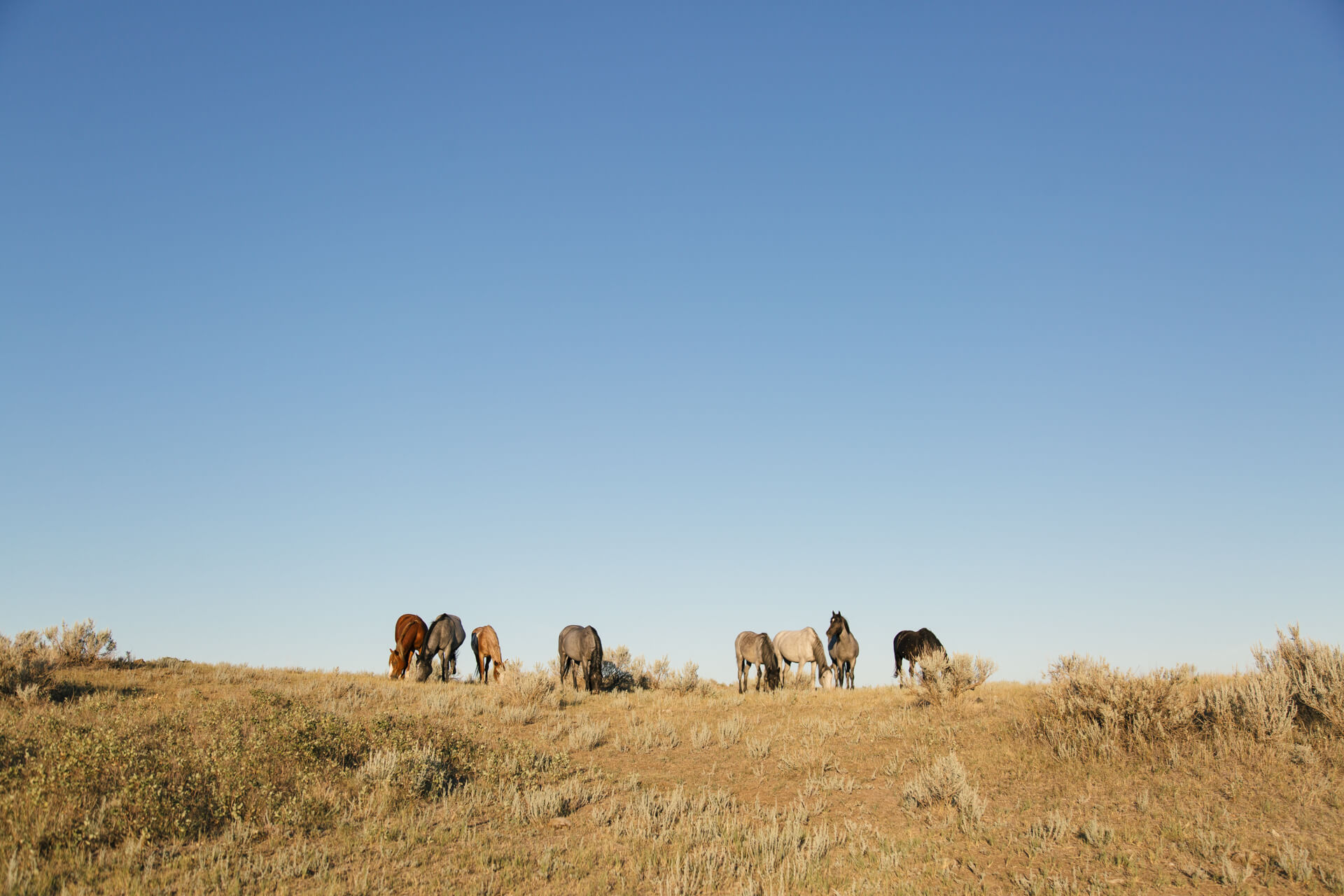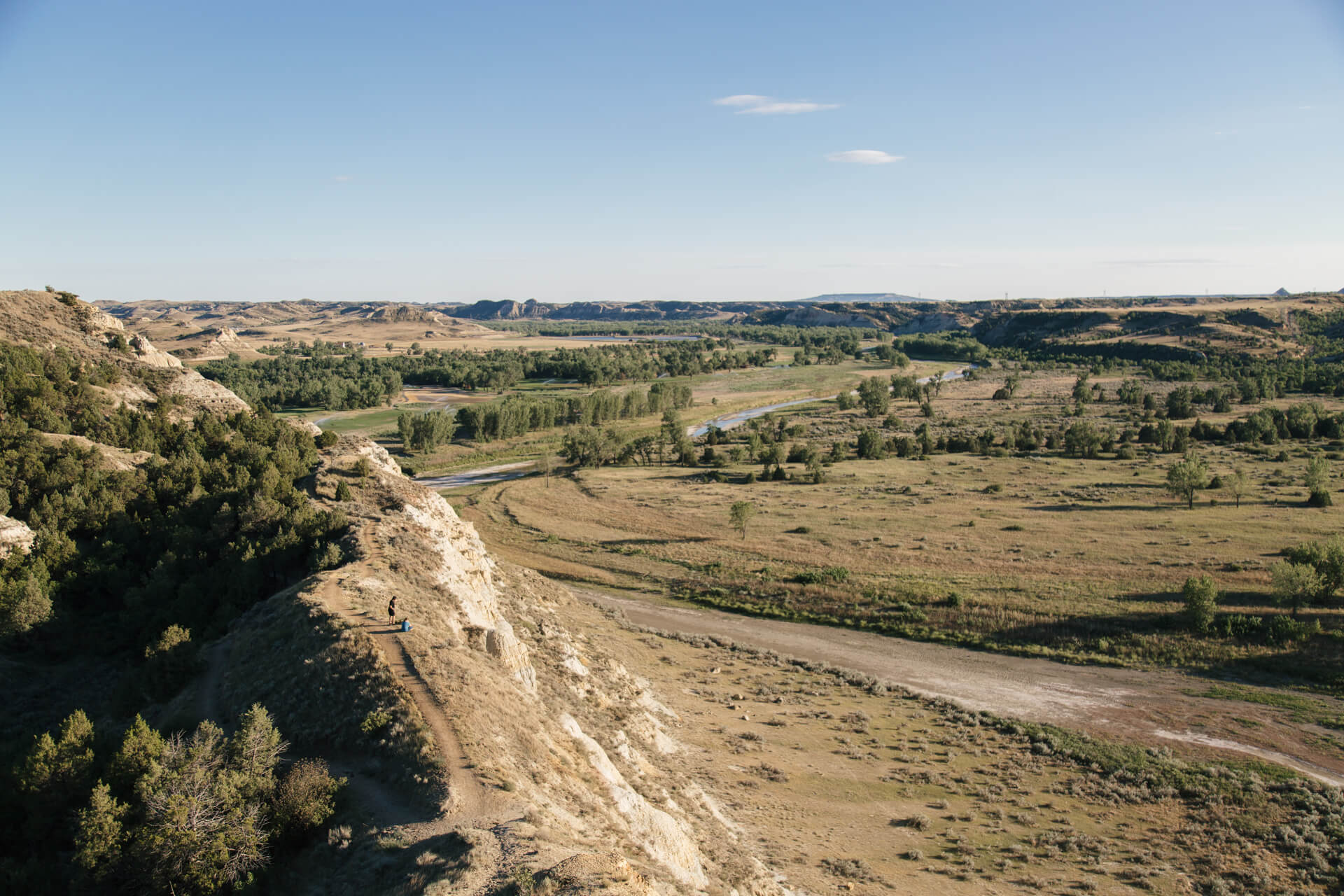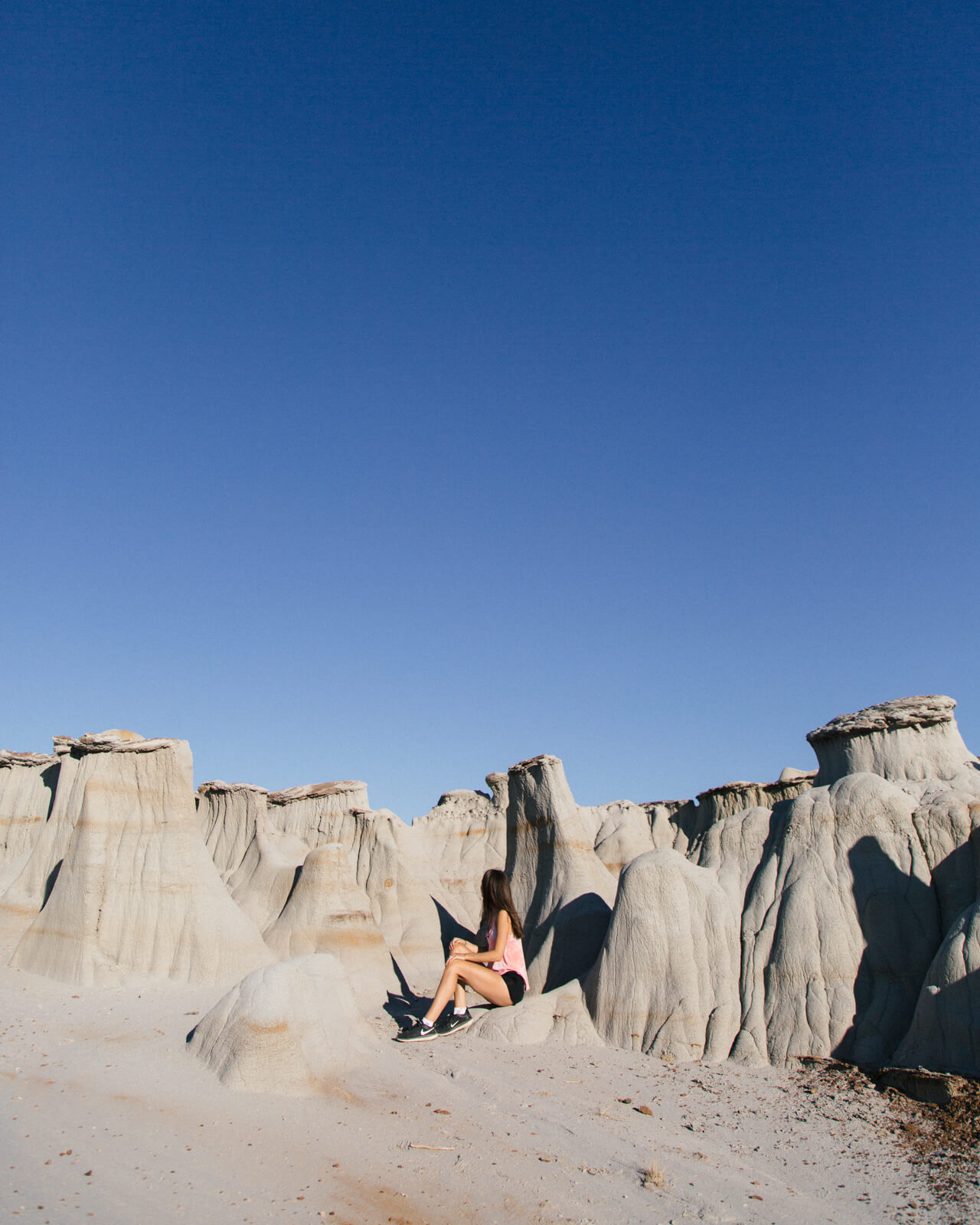 Before I knew it, it was time to head back home to Wisconsin! I really enjoyed our time out in North Dakota and I can't wait to return again in the future. For more travel resources, be sure to check out ND Tourism's website and follow them on Instagram for some amazing photography inspiration!
Dickinson Research Extension Center
The Enchanted Highway & Sunflower Fields
Dickinson dinosaur museum
Fluffy Fields Vineyard & Winery
Medora Riding Stables
Pitchfork Steak Fondue
Theodore Roosevelt National Park
Sully Creek State Park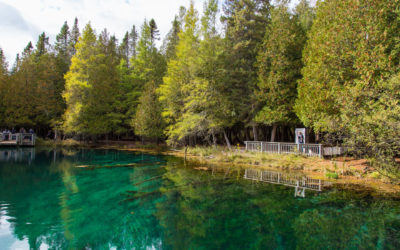 Okay, let's get the most important thing out of the way first... how on earth do you pronounce this name?! The best way to learn is to head to Michigan.gov's pronunciation key, which you can find here. Click on letter 'K', scroll down until you find Kitch-iti-kipi,...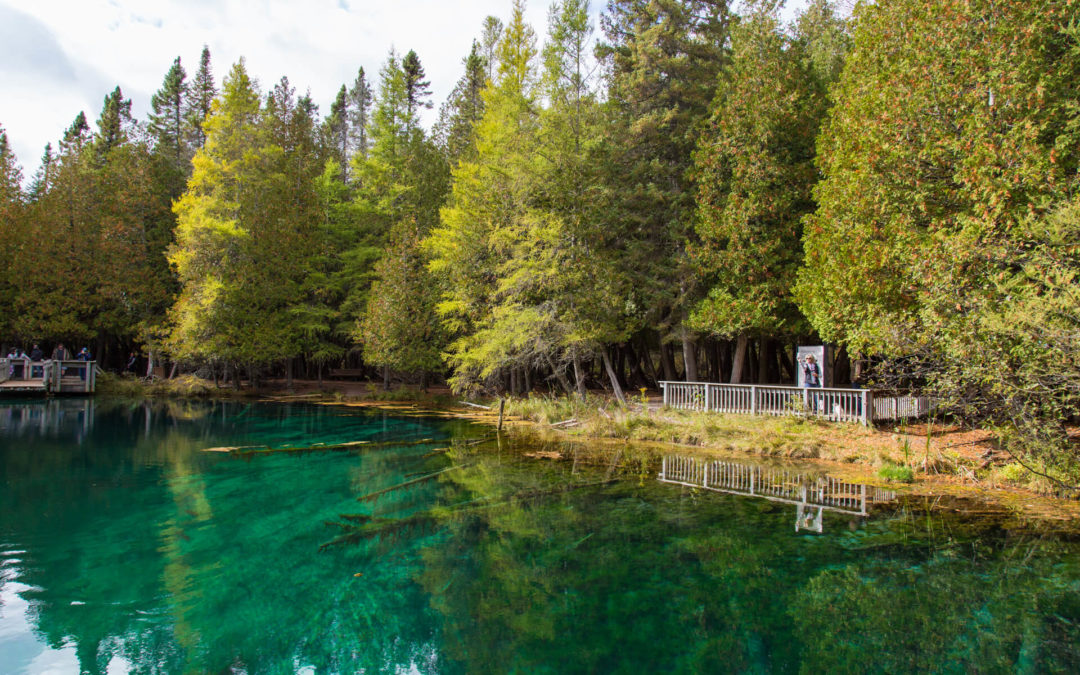 Okay, let's get the most important thing out of the way first... how on earth do you pronounce this name?! The best way to learn is to head to Michigan.gov's pronunciation key, which you can find here. Click on letter 'K', scroll down until you find Kitch-iti-kipi,...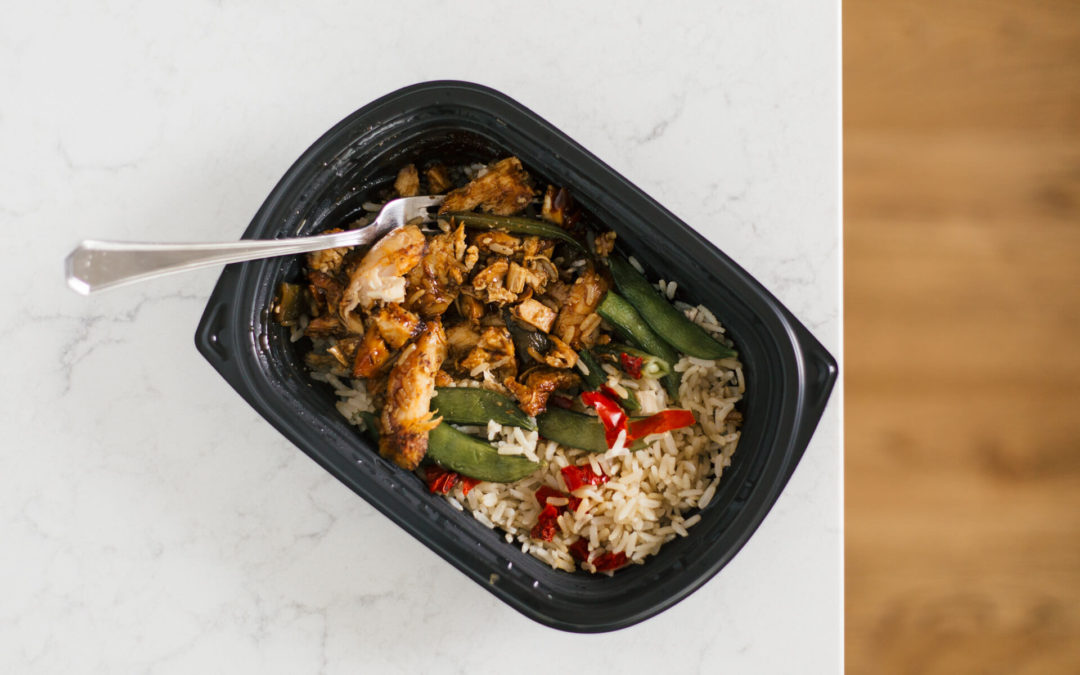 This post is sponsored by Kwik Trip!One of my favorite things Kwik Trip has recently introduced are their Take Home Meals. If you're unfamiliar, these are freshly-prepared lunch and dinner options that can be heated up in the microwave and ready to eat within minutes!...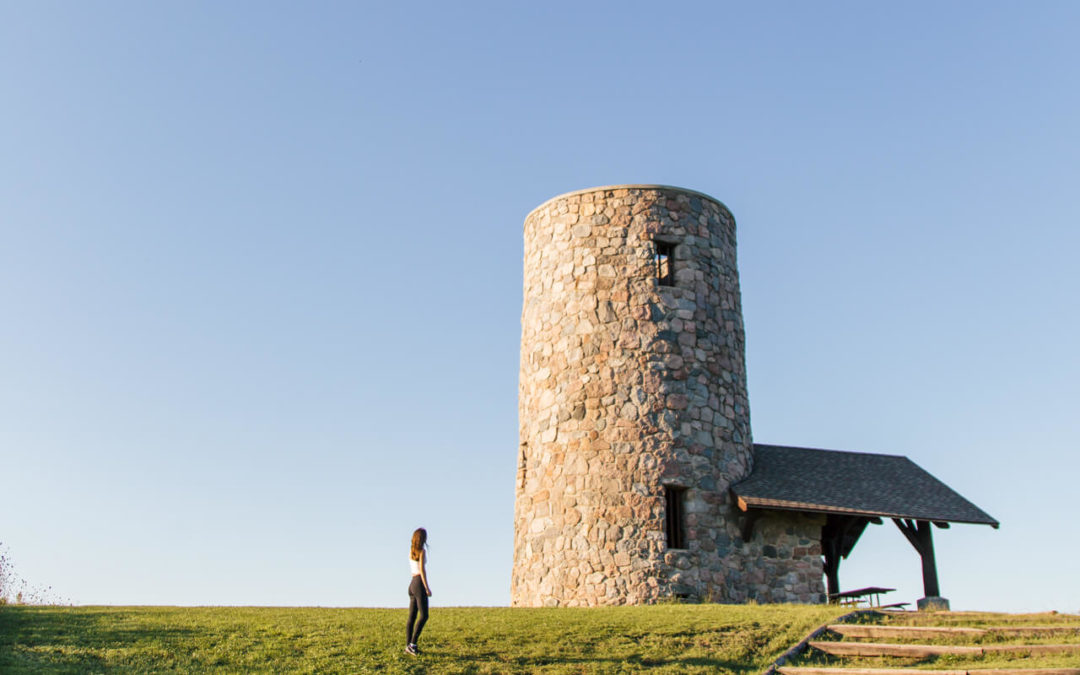 This post is in partnership with Travel Iowa.Over Labor Day weekend, I traveled down to Clear Lake, Iowa to explore two state parks nearby - Pilot Knob State Park and McIntosh Woods State Park. I had never been to Iowa before so I was so excited to see some new...