Exploring Iowa's State Parks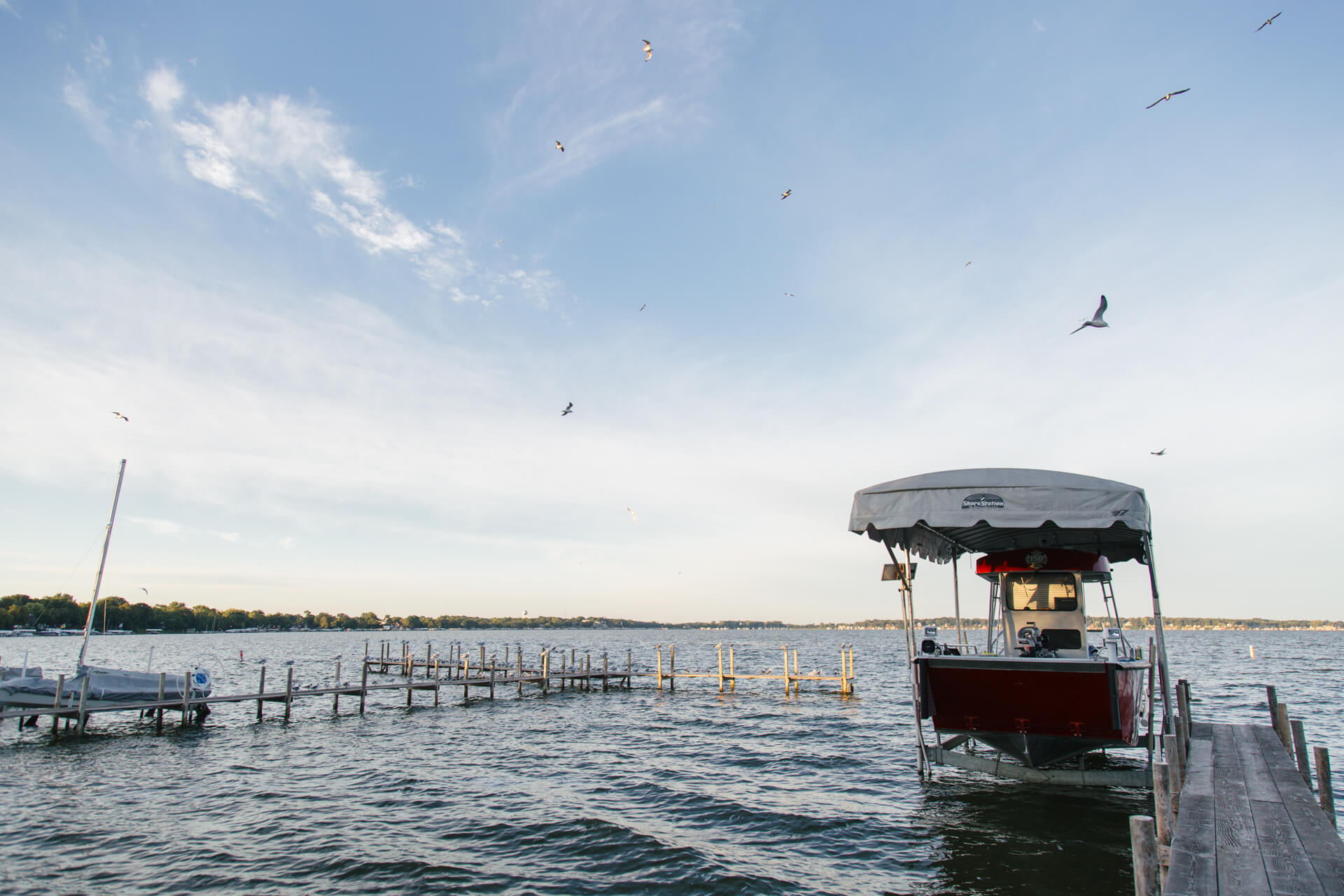 The delightful town of Clear Lake is near the Minnesota border in north central Iowa. With a population of about 7,600 residents, this small town is a perfect place to escape the city. It's built right on the shores of Clear Lake, the second-largest natural lake in Iowa, giving it a relaxed, coastal-feel while also being surrounded by rolling farmland. I loved how the downtown area was just steps away from the water and how it had a beautifully-maintained park right nearby. There are marinas and beaches all along the lakeshore making it an awesome spot to fish, boat, or just take in the views.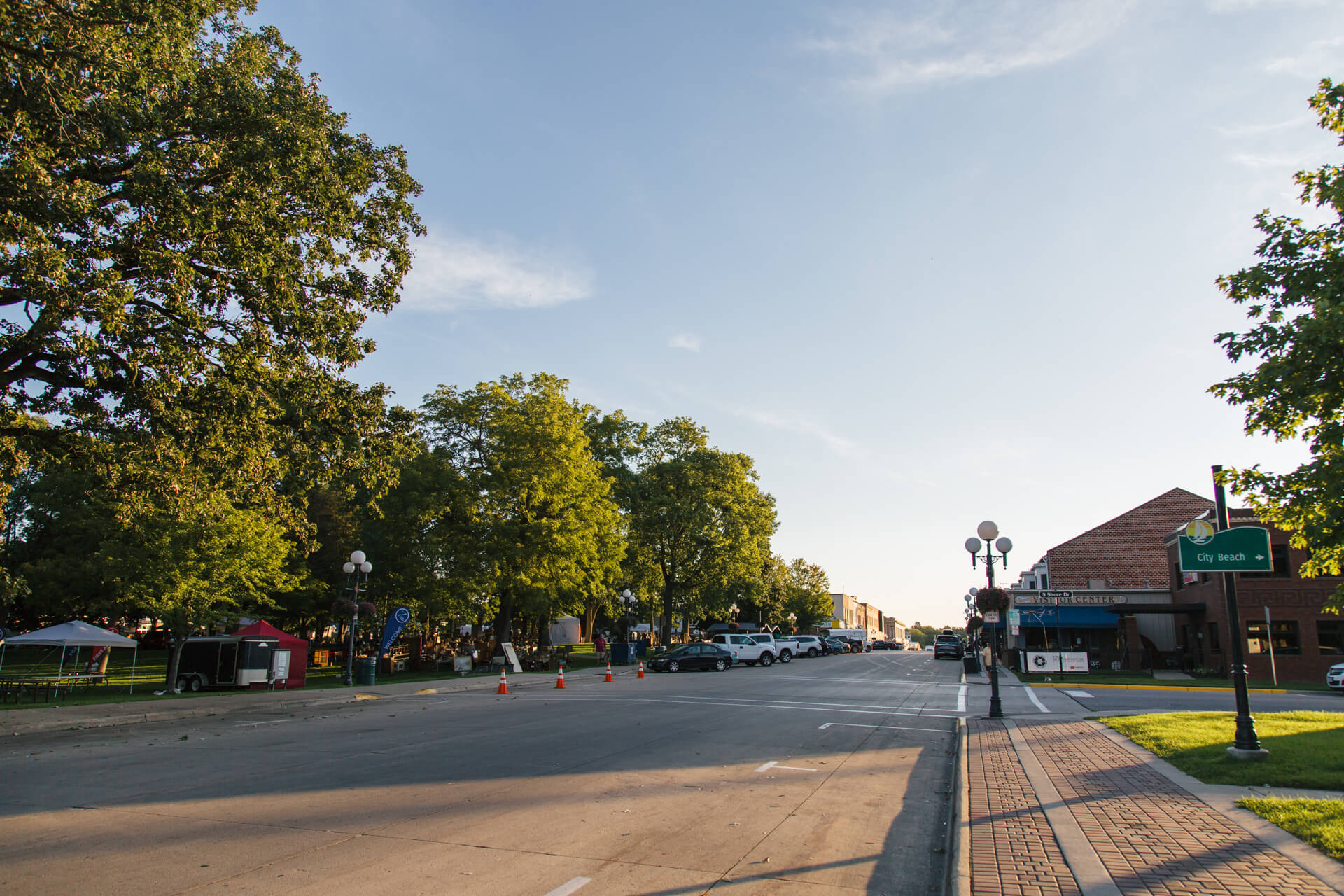 We ended up staying at the Brickhouse Cottage, an absolutely adorable rental just a couple blocks away from downtown and right down the road from a public boat landing. The place was completely stocked with everything we needed and it so nice and tidy. I really liked how the small deck out front faced the water so you could sit at the bistro table and enjoy the view.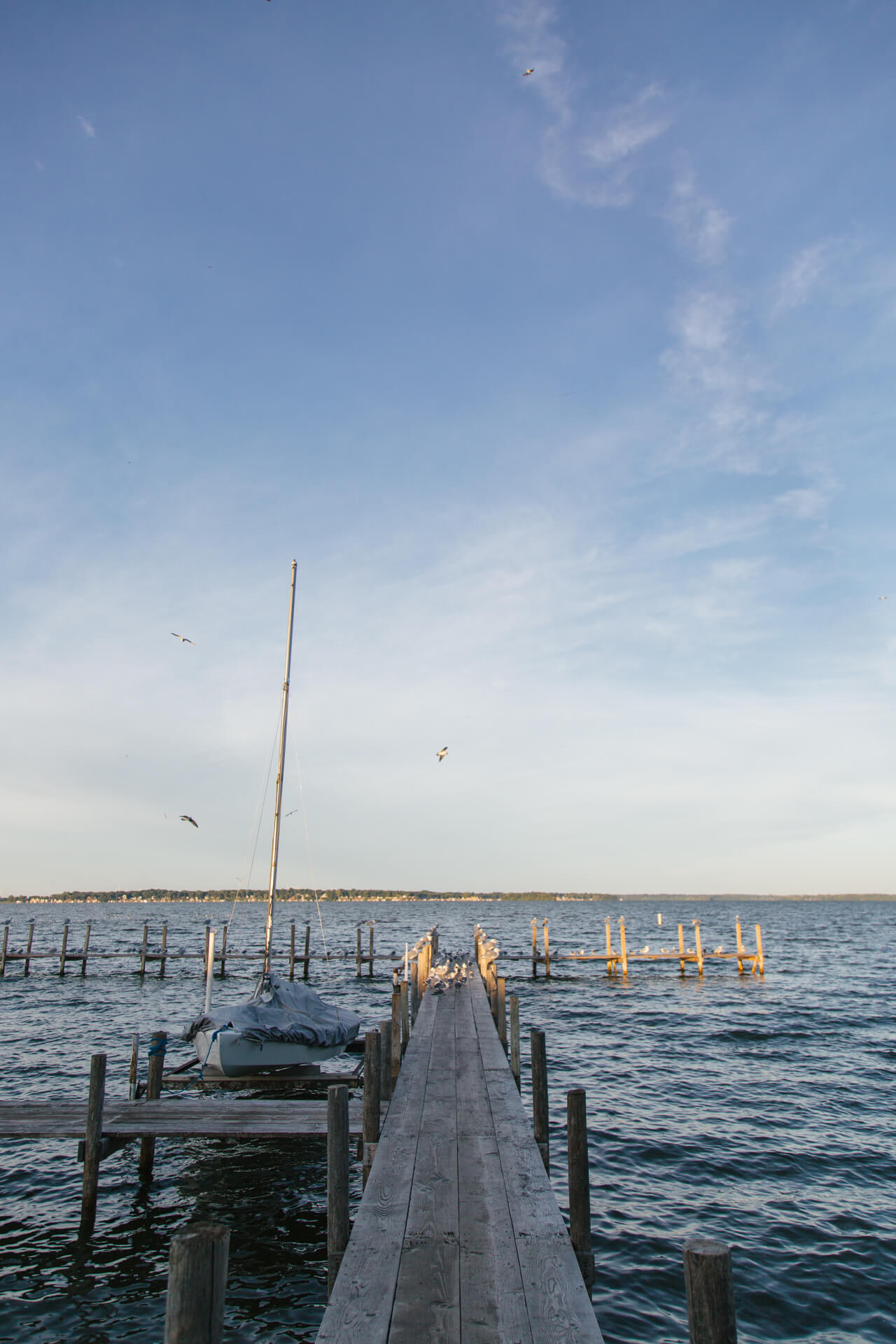 The Iowa State Park Passport
One thing I didn't realize about Iowa state parks is that there are no entrance fees! How amazing is this?! Coming from Wisconsin, this was an awesome surprise.
Before visiting, one thing you definitely want to do is sign up for the Iowa State Park Passport (again, completely free). Here you can keep track of the state parks that you visit and win prizes! I think this is such a fun and interactive way to explore the state park system with the added bonus of possibly winning some really amazing things. Here are some examples of how it works and the prizes available:
First 1,000 people to 10 check-ins earn a 2021 Iowa State Park Passport t-shirt.
Check in to 30 parks for a chance to win one of four Fitbit activity trackers.
Every check-in is an entry into monthly Endless Adventures Prize Packs:
September – Yeti Cooler set

October – $500 Bass Pro Shops gift card
McIntosh Woods State Park
After signing up for the Iowa State Park Passport, the first place we checked into was McIntosh Woods State Park. This 60-acre park may be small but boy, is it beautiful! It's right on the northwest shore of Clear Lake and features an amazing sandy beach and swimming area. There's also a public boat ramp and a campground that has both electric and non-electric sites. Looking for a unique stay? McIntosh Woods also has two yurts available that you can stay in overnight! These are the only yurts in the entire Iowa state park system making them super popular and sought-after.
This state park is only about a 10-minute drive from downtown Clear Lake so it's a great place to catch the sunrise, have a picnic in one of the many grassy areas, or go on an afternoon stroll on the 1-mile interpretive trail that winds through the park.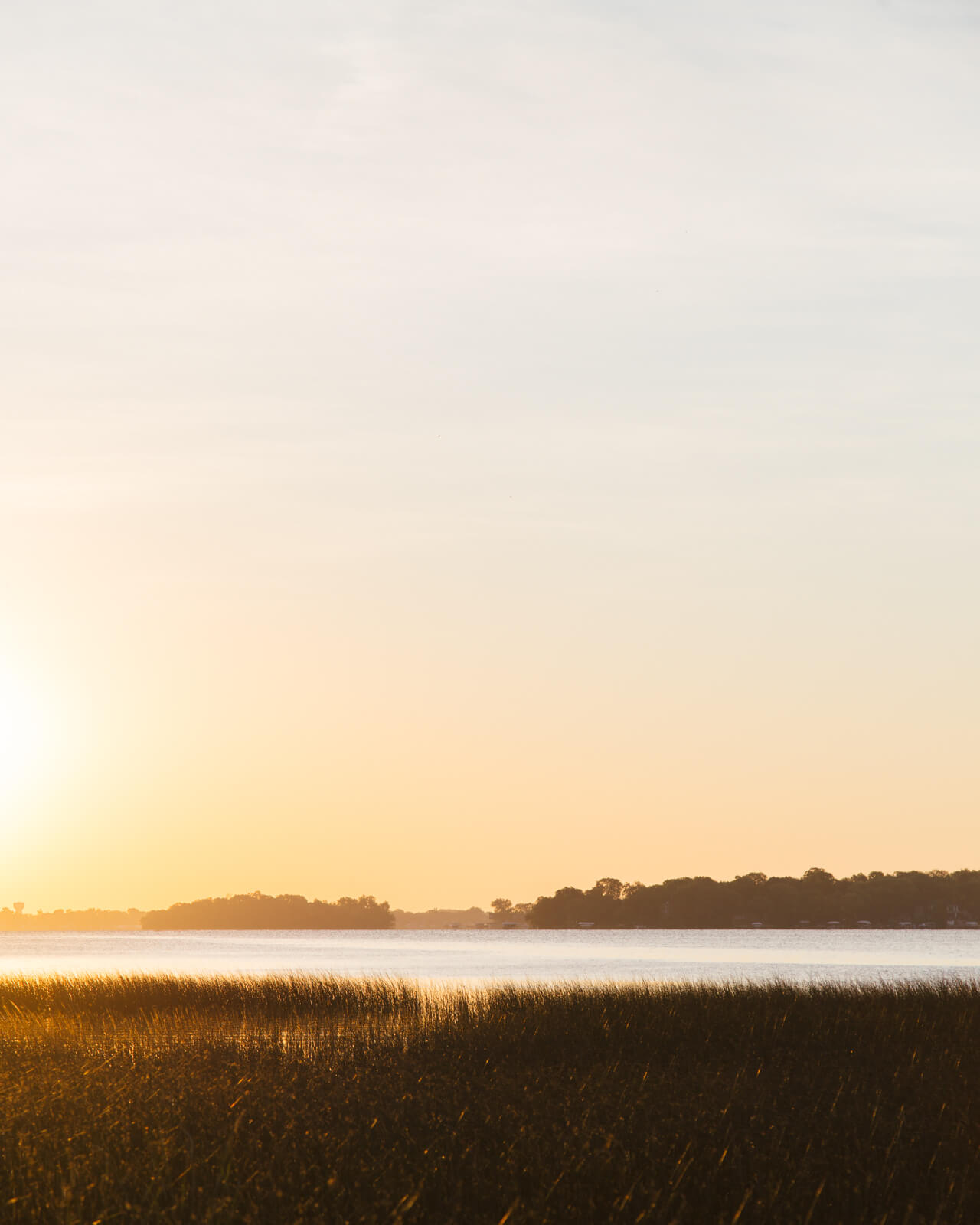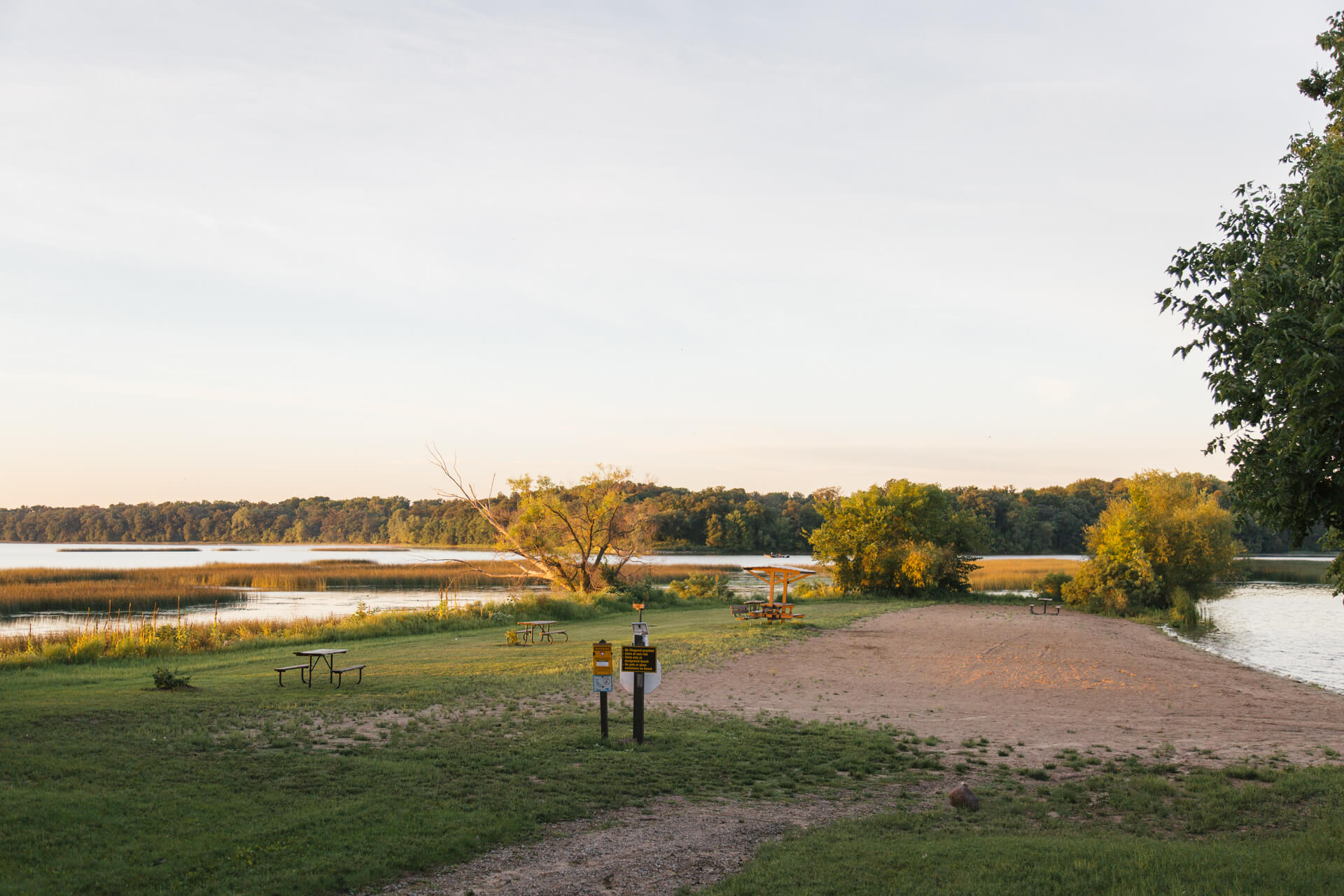 The second park we visited was Pilot Knob State Park. At 700-acres, Pilot Knob has so many places to explore. It's also one of the oldest state parks in Iowa! The Pilot Knob Tower is a must-see when you're in the park. This stone tower was built by the CCC (Civilian Conservation Corps) in the 1930s and marks the second-highest point in Iowa. After a very short hike from the parking lot, you can walk up a set of stairs within the tower. Once you reach the open-air top, you'll be treated to an incredible 360 degree view of Iowan landscape.
Pilot Knob State Park also offers plenty of hiking trails, a 15-acre lake, and a large campground. The main road winds its way through the park with the towering trees forming natural canopies. It made for such a lovely drive and I bet it's stunning here in the fall!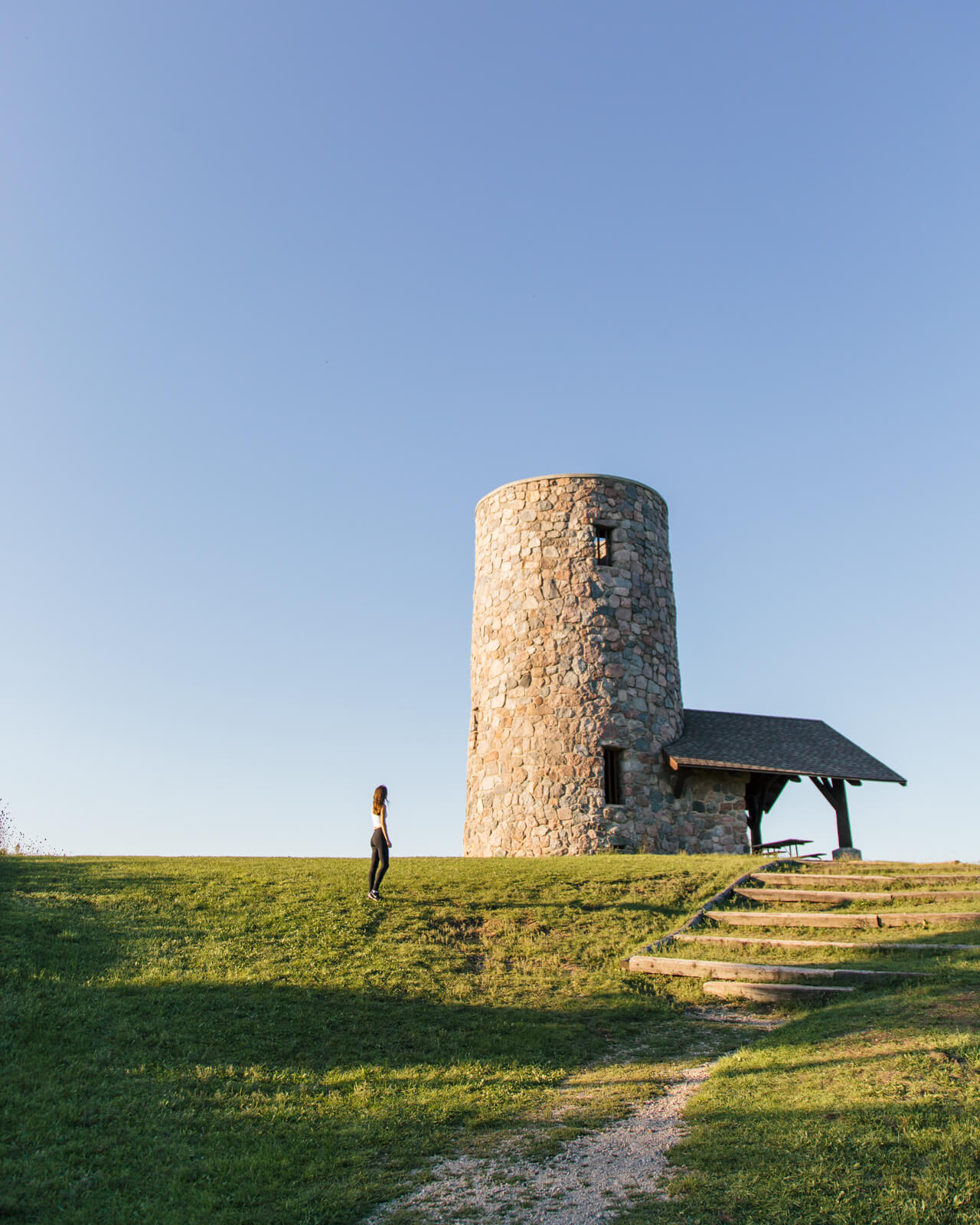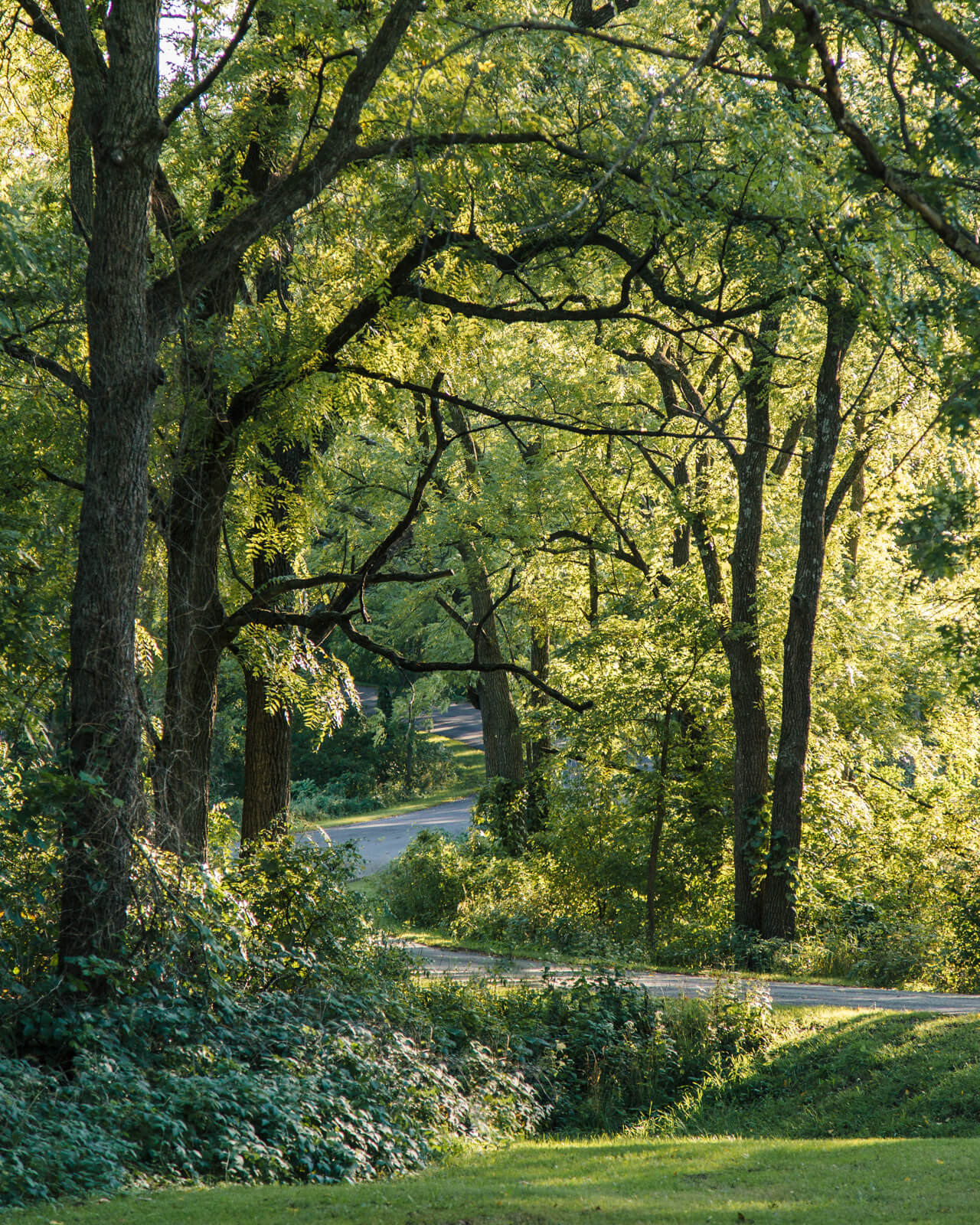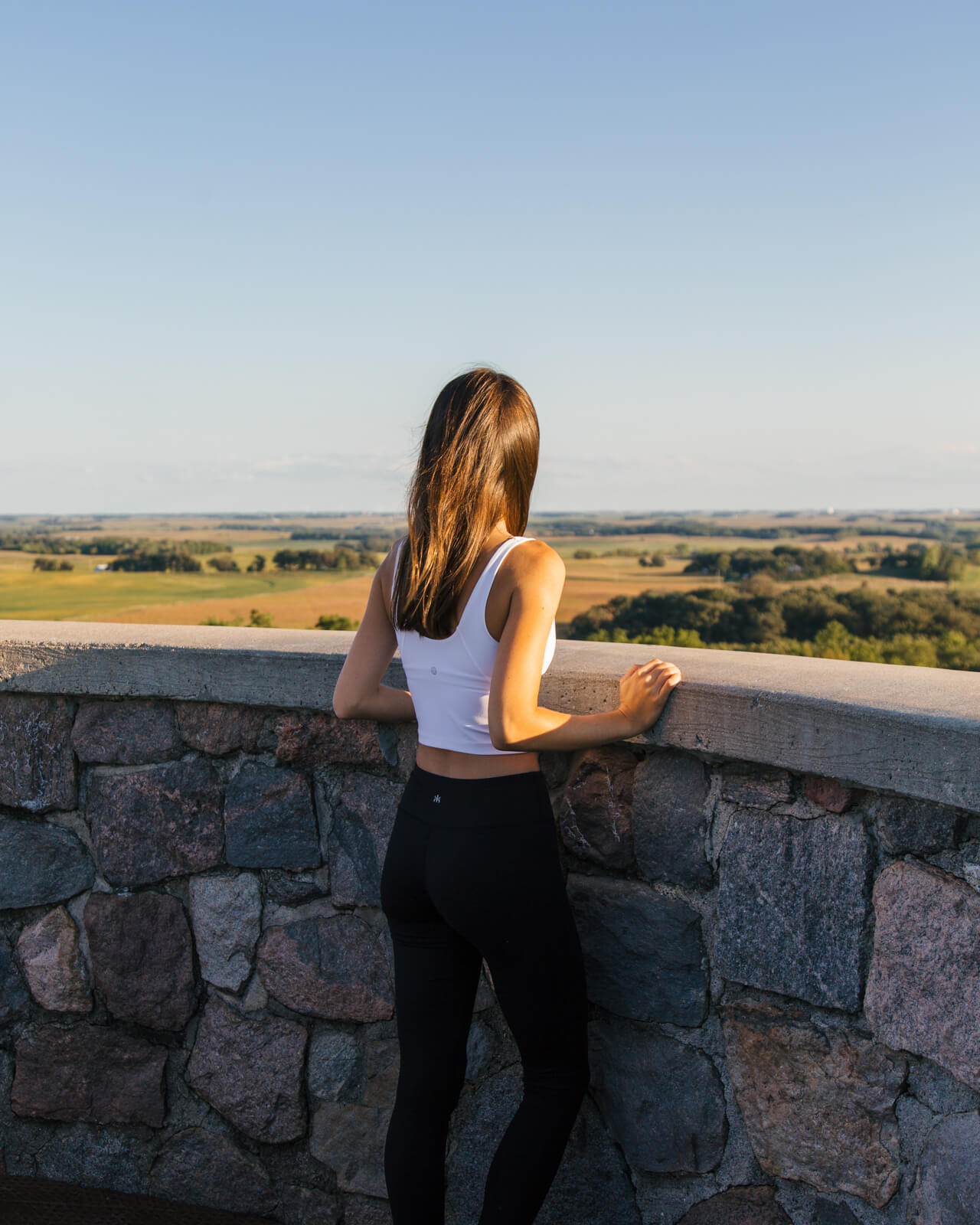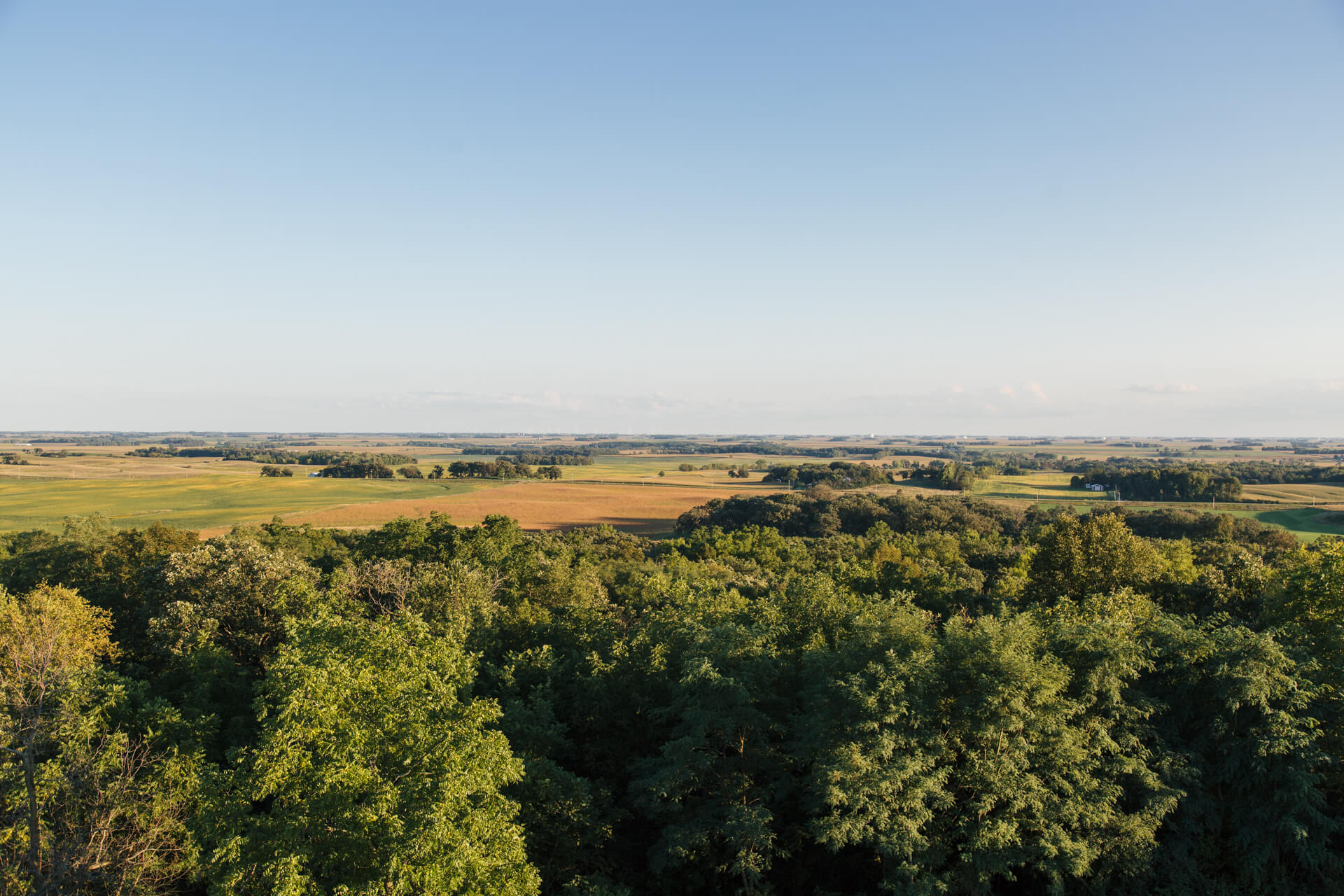 Exploring Clear Lake and these two state parks was such a fun and relaxing way to spend Labor Day weekend. This area was also just so unexpected – in a great way! Before arriving, I imagined Iowa to be all farmland. So the fact that we experienced beaches, lake life, and lush forests while we were there really surprised me! It was also fun to track our progress with the Iowa State Park Passport – it felt like we were on a fun little mission. And with autumn right around the corner, what better way to enjoy to the fall colors than by spending some time outdoors? Simply sign up here and begin your Iowa adventure!
Clear Lake, Iowa dining recommendations:
Breakfast | The Cabin Coffee Company: A cozy, cabin-themed breakfast spot in downtown Clear Lake. They have breakfast sandwiches, breakfast wraps, and coffee.
Lunch | Starboard Market: A quaint little deli right across from the Cabin Coffee Company serving soups, salads, and sandwiches.
Dinner | Half Moon Inn: This place reminded me of a Wisconsin supper club! Wonderful ambience, super friendly staff, and delicious, high-end food.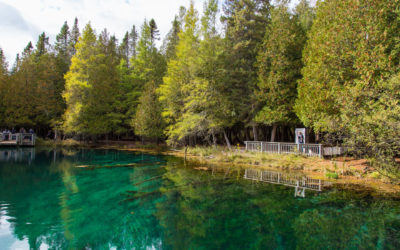 Okay, let's get the most important thing out of the way first... how on earth do you pronounce this name?! The best way to learn is to head to Michigan.gov's pronunciation key, which you can find here. Click on letter 'K', scroll down until you find Kitch-iti-kipi,...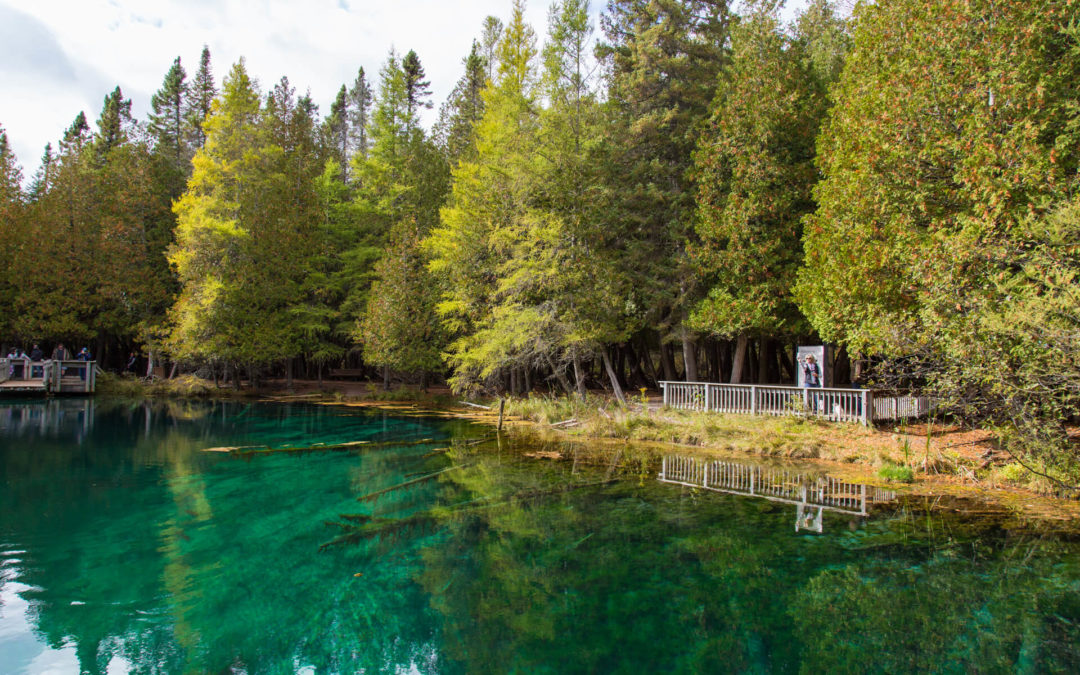 Okay, let's get the most important thing out of the way first... how on earth do you pronounce this name?! The best way to learn is to head to Michigan.gov's pronunciation key, which you can find here. Click on letter 'K', scroll down until you find Kitch-iti-kipi,...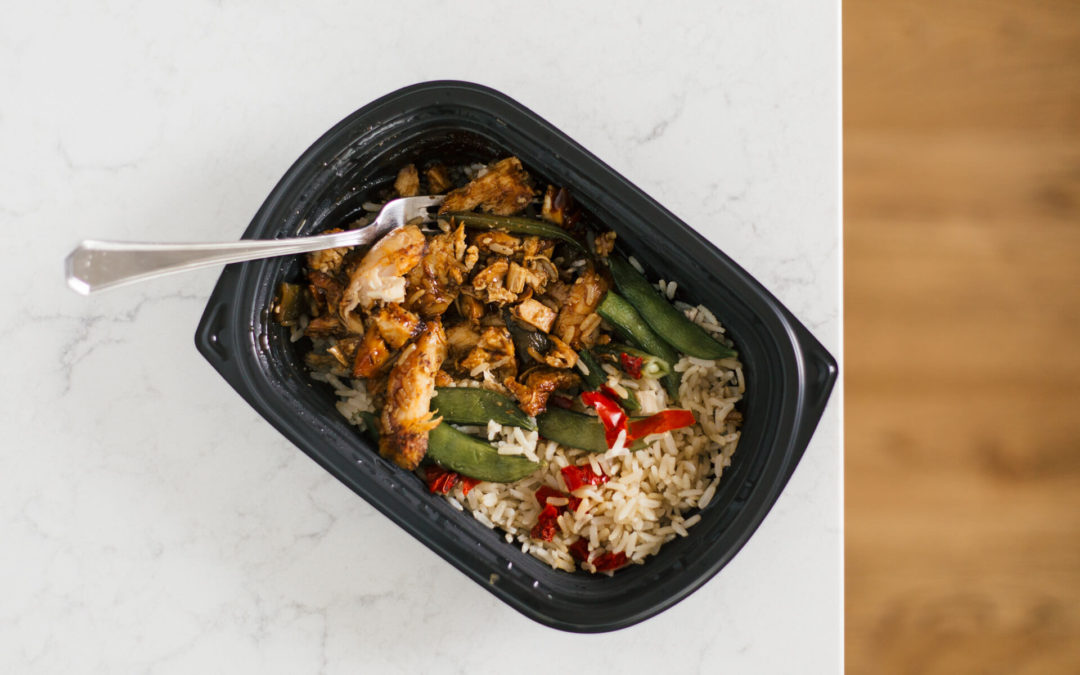 This post is sponsored by Kwik Trip!One of my favorite things Kwik Trip has recently introduced are their Take Home Meals. If you're unfamiliar, these are freshly-prepared lunch and dinner options that can be heated up in the microwave and ready to eat within minutes!...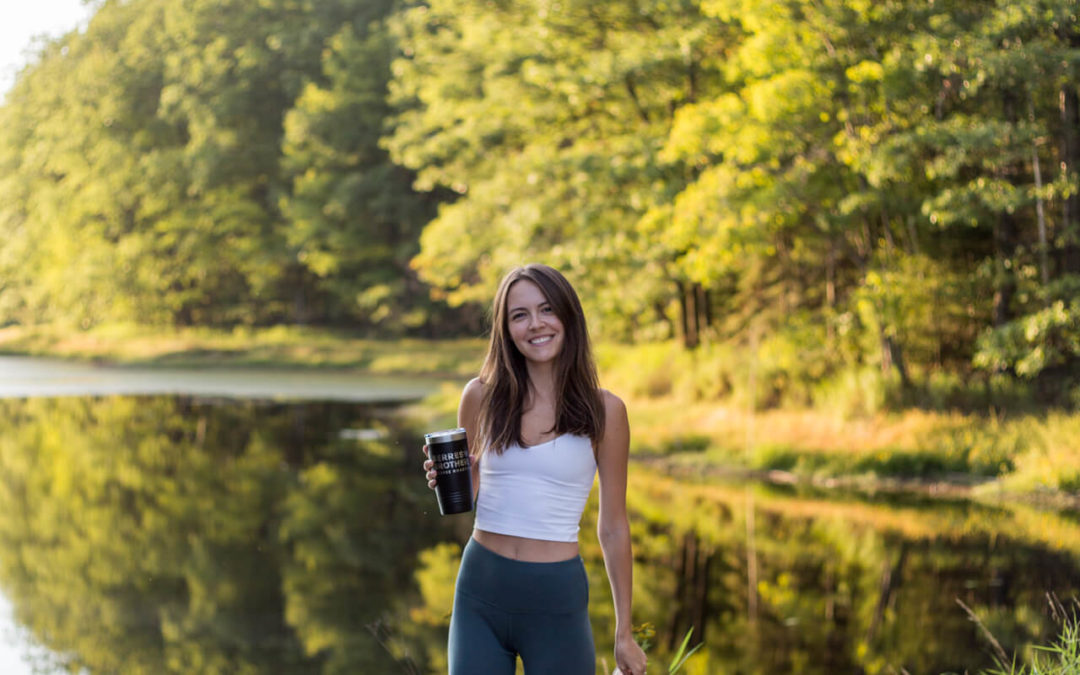 This post is in partnership with Berres Brothers. All opinions are my own. One thing I absolutely love is discovering local businesses that make really good, high-quality products. So when Berres Brothers, a Wisconsin-based coffee roaster, reached out to me I couldn't...