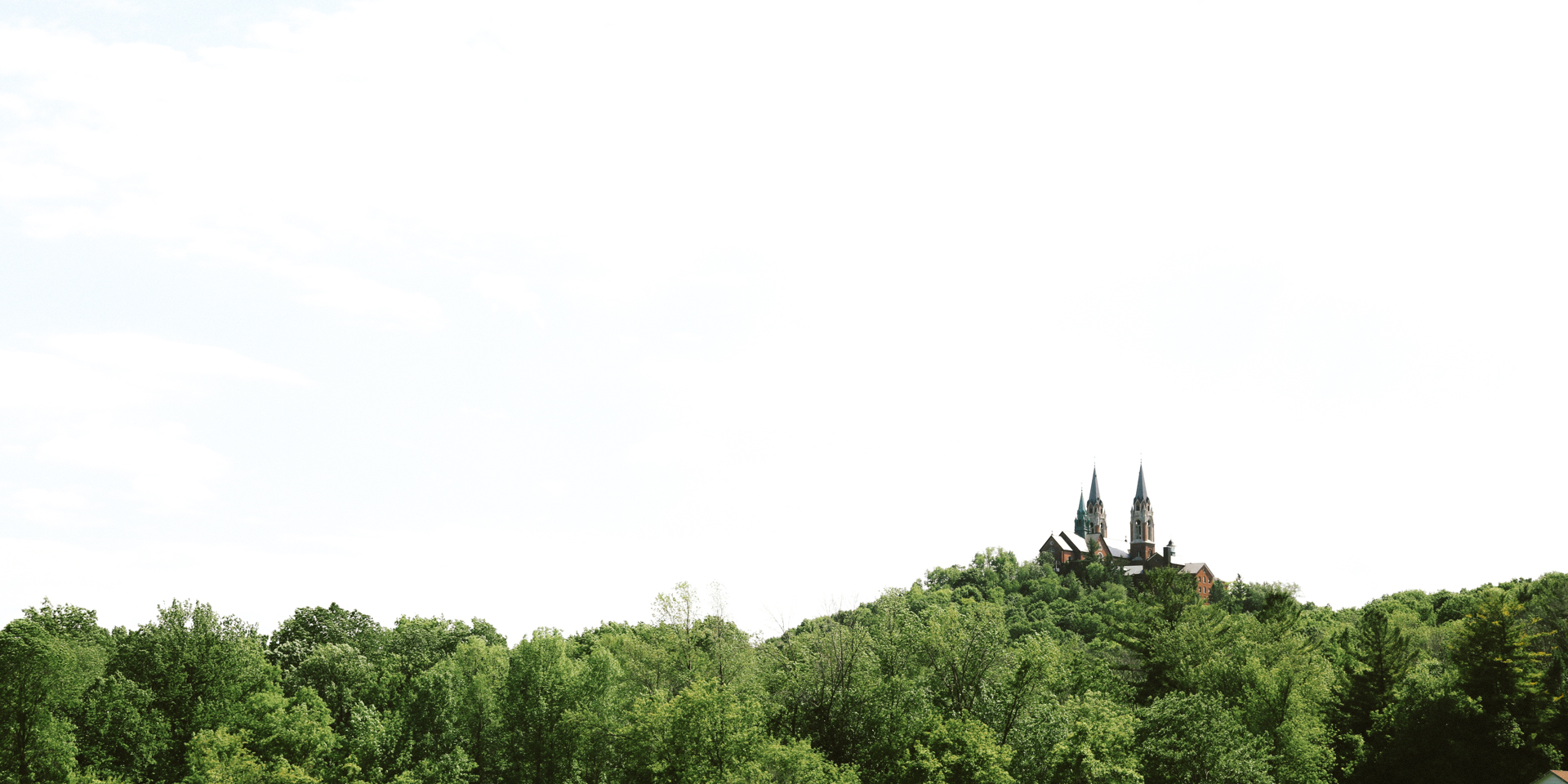 Perched atop 435 acres in southeast Wisconsin, you'll find Holy Hill, a church that looks like it's been shipped in from Europe. The Gothic architecture seems oddly out of place among the rural farming landscape, its sharp spires towering above the trees.
I've been wanting to see this church in person for a while now and yesterday, Sean and I were finally able to do so. Here are a few of my tips for photographing Holy Hill.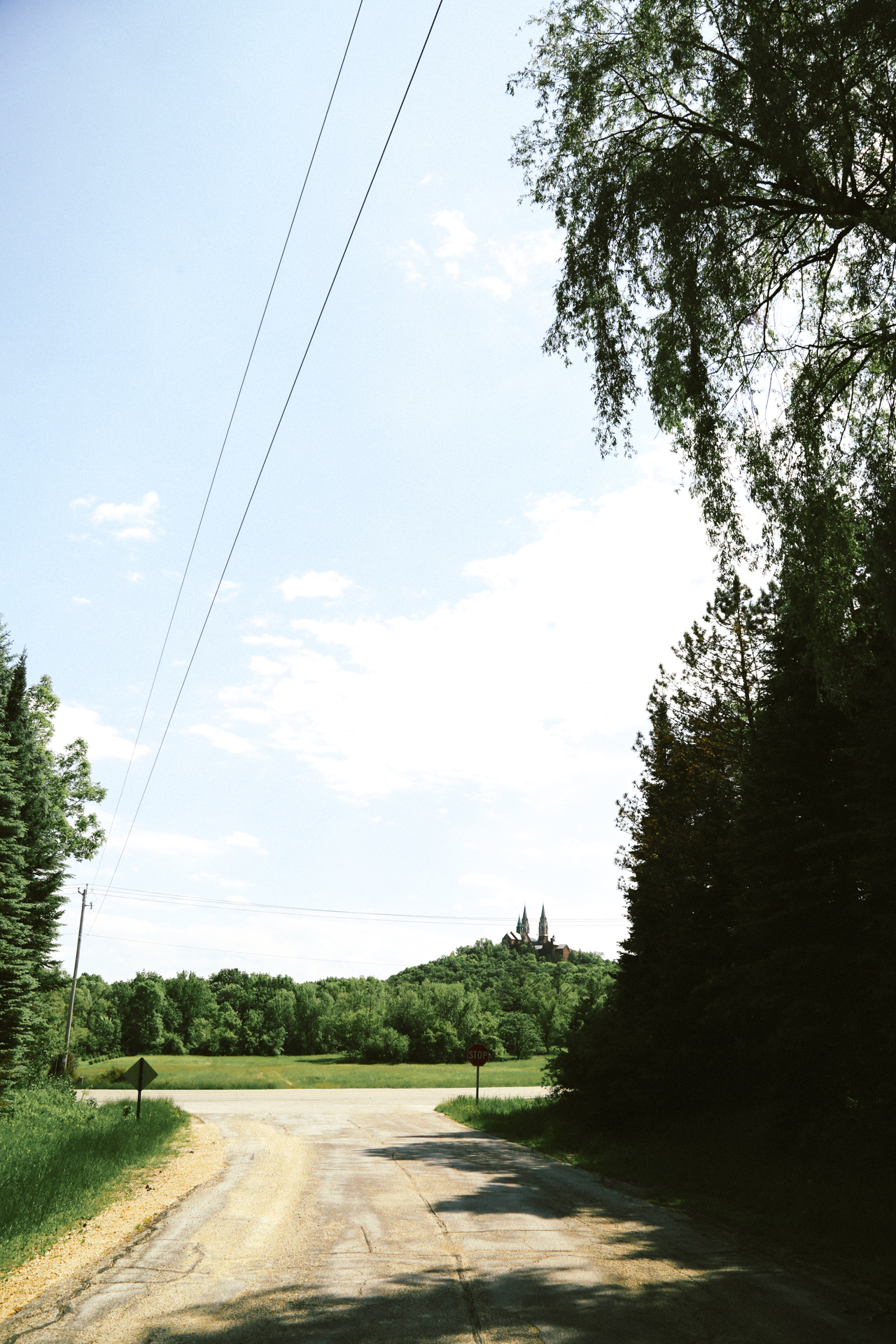 Photographing Holy Hill from a Distance
Park on Troll hill road
Right off of Holy Hill Road is
Troll Hill Road
. It's a dead end and a good spot to pull over because you'll have a really nice view of the church from a distance. You'll have to walk across to the other side of Holy Hill Road otherwise you'll end up with power lines in your shot.
Zoom in & Angle upwards
In order to only capture the church and the hill, zoom in and angle slightly up so that you avoid getting the field in your shot.
Visit during the fall or at golden hour
It was about 3 pm when I took these photos. It wasn't the best lighting but we didn't have time to wait around until sunset so I had to work with what I had. I think visiting during September or October would be beautiful. I can just imagine all the fall colors on the hillside!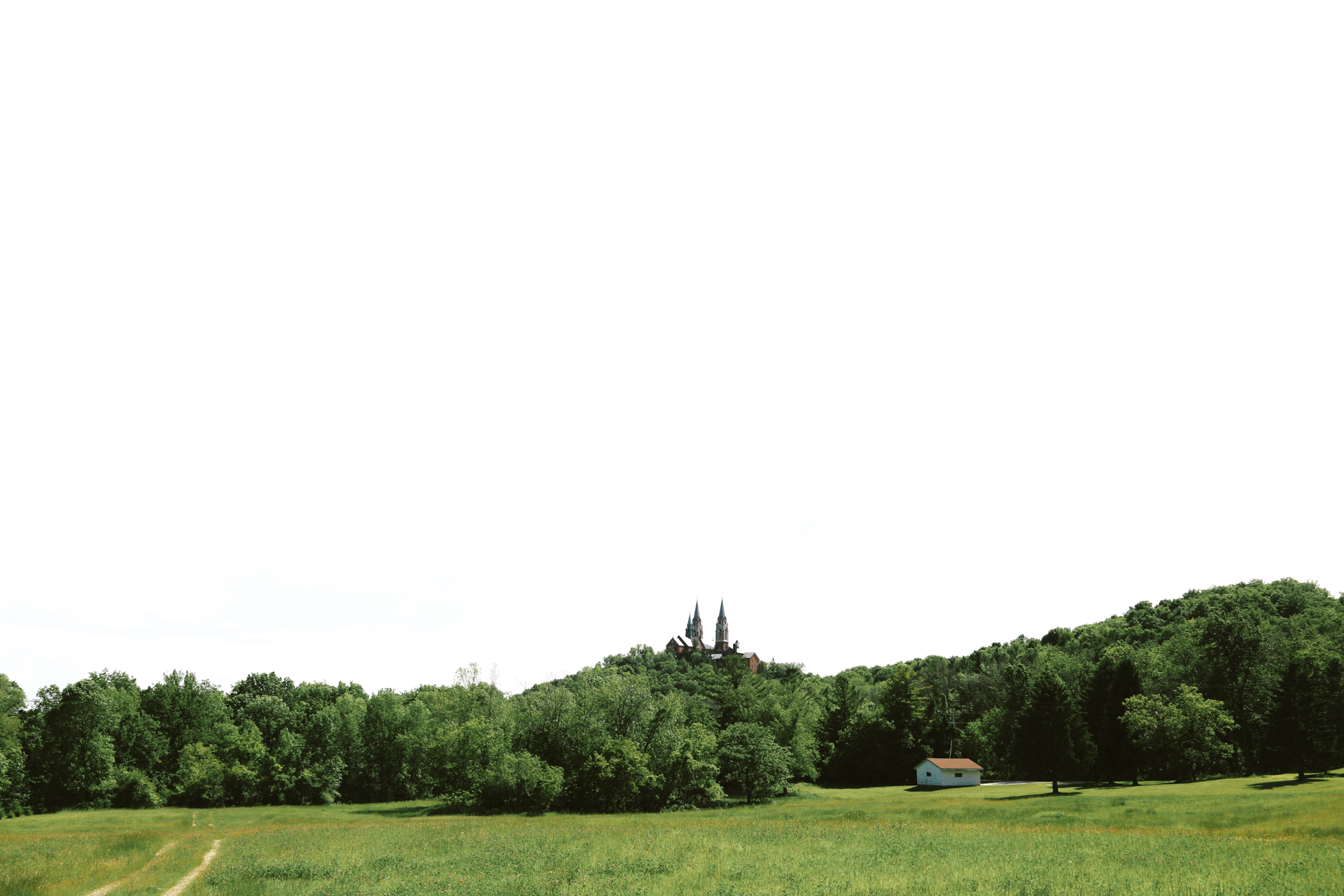 Getting the field in the shot.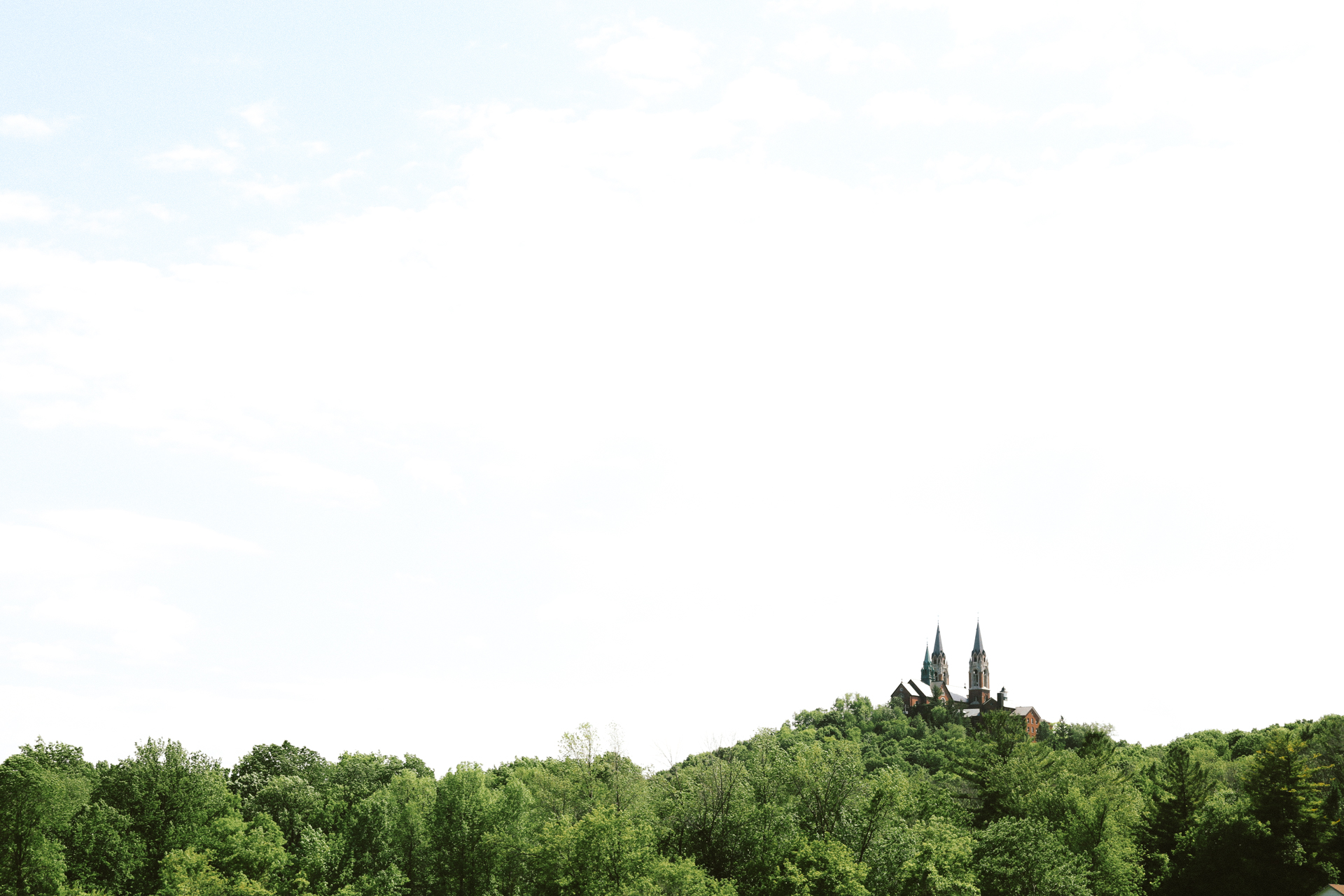 After zooming in and angling up.
The Basilica
The most impressive part about Holy Hill was the basilica. The ceiling curved like a giant umbrella with colorfully stained glass windows positioned below. Rows of pews stretched from front to back with arched doorways lining the sides.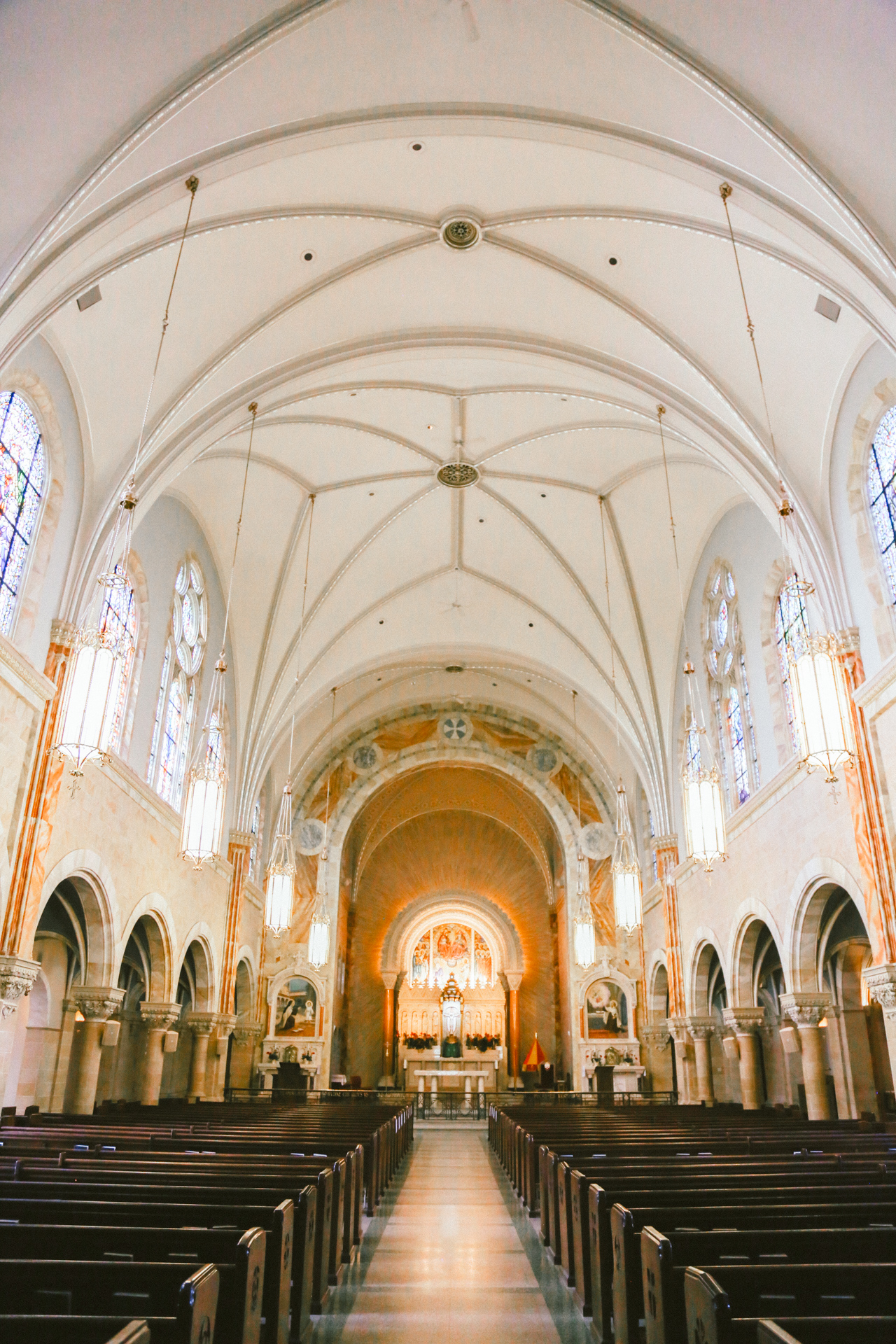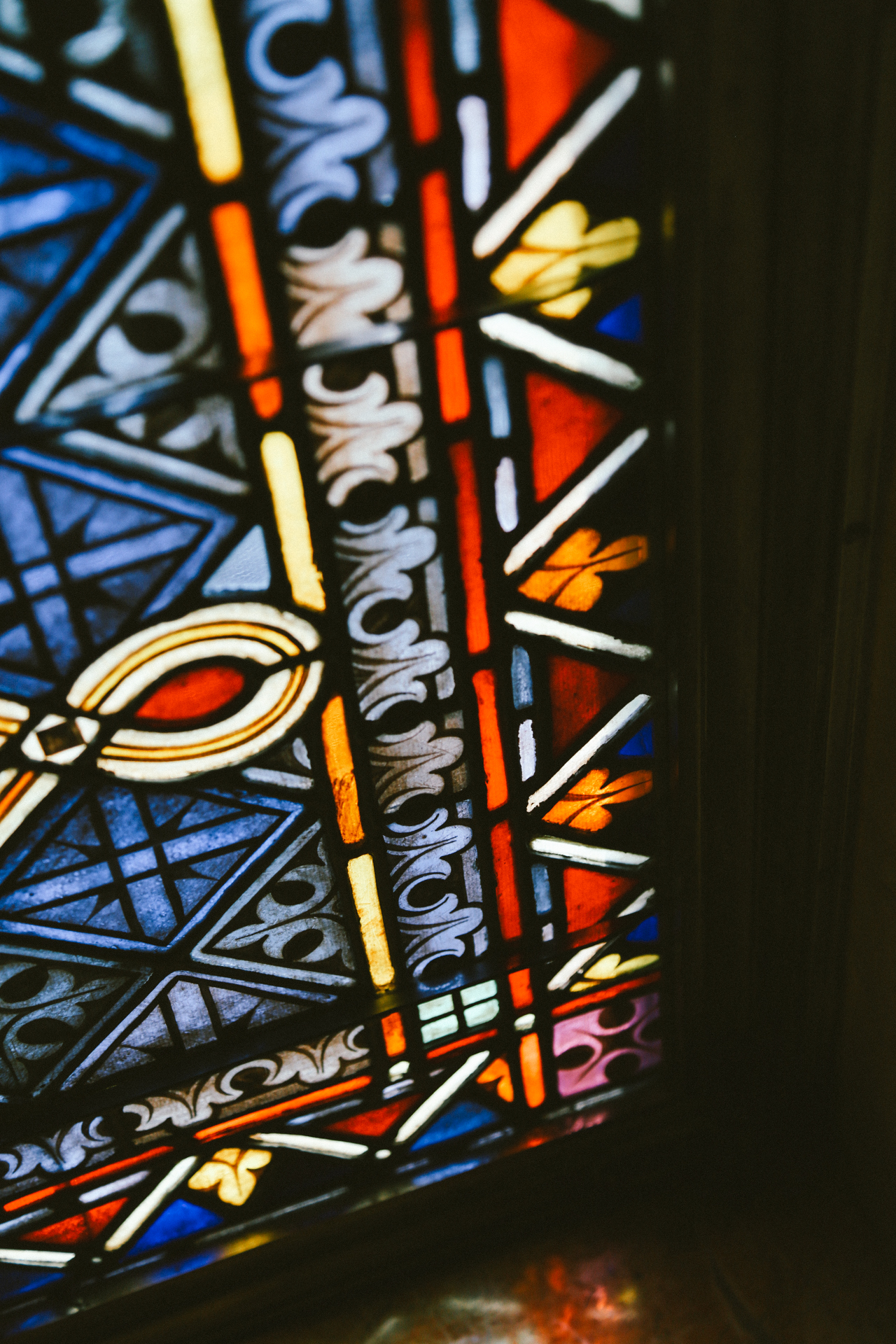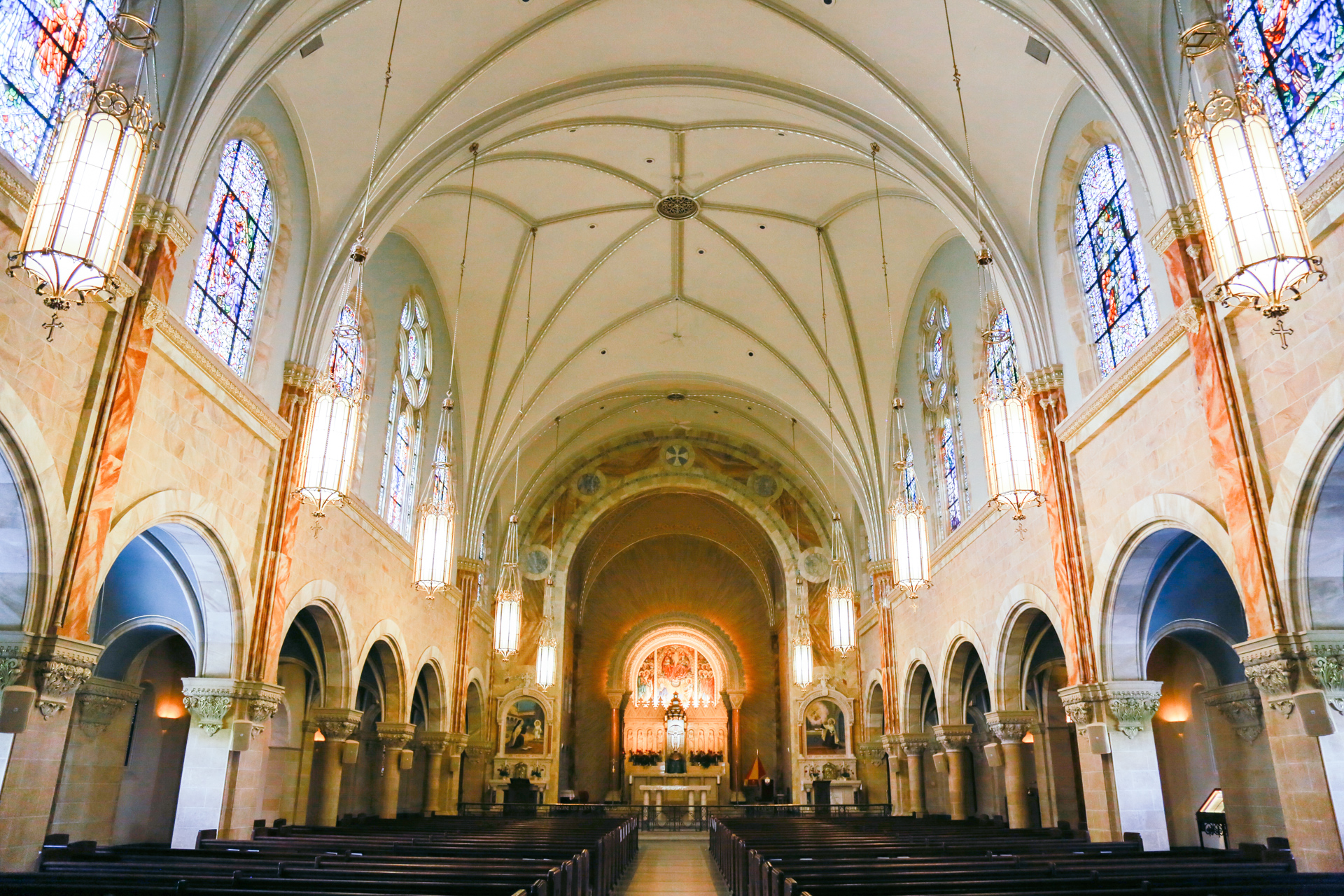 Photographing the Bascilica
Silent Shooting Mode
It's insanely quiet in this room and the loud clicking of your camera shutter might be viewed as disrespectful. Before entering, switch it over to silent shutter mode and the mechanical sound will be suppressed.
small f-stop, slow shutter speed, & High ISO
Even though these photos look bright, this room is actually super dark. I had my f-stop at f/4, my shutter speed at 1/100, and my ISO all the way up to 2500. Even with those settings, my photo still came out underexposed. Lightroom to the rescue!
Use a wide angle lens
In order to capture the whole area in one shot, I would recommend using a wide angle lens. I shot all of these photos with my
24–105mm lens
.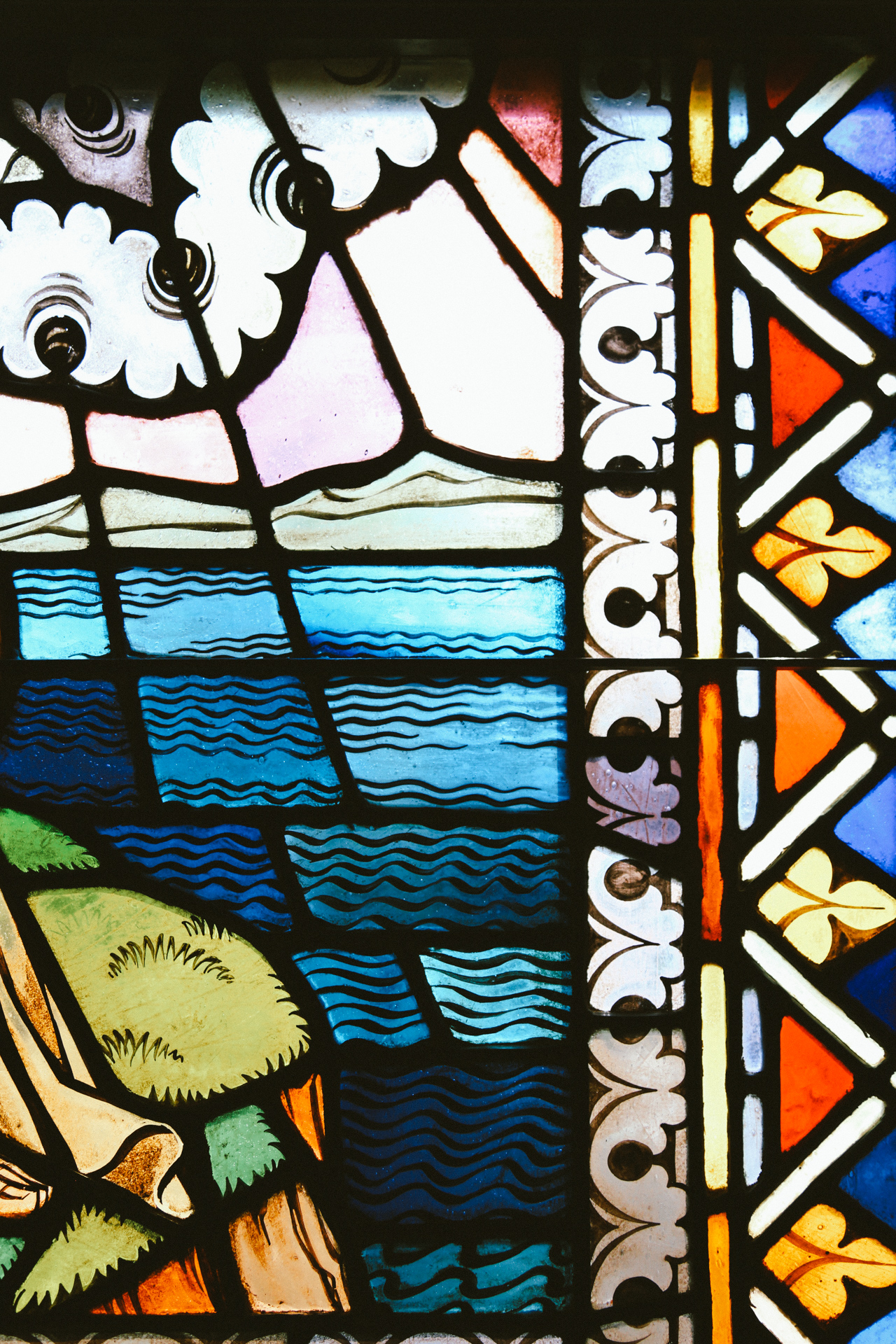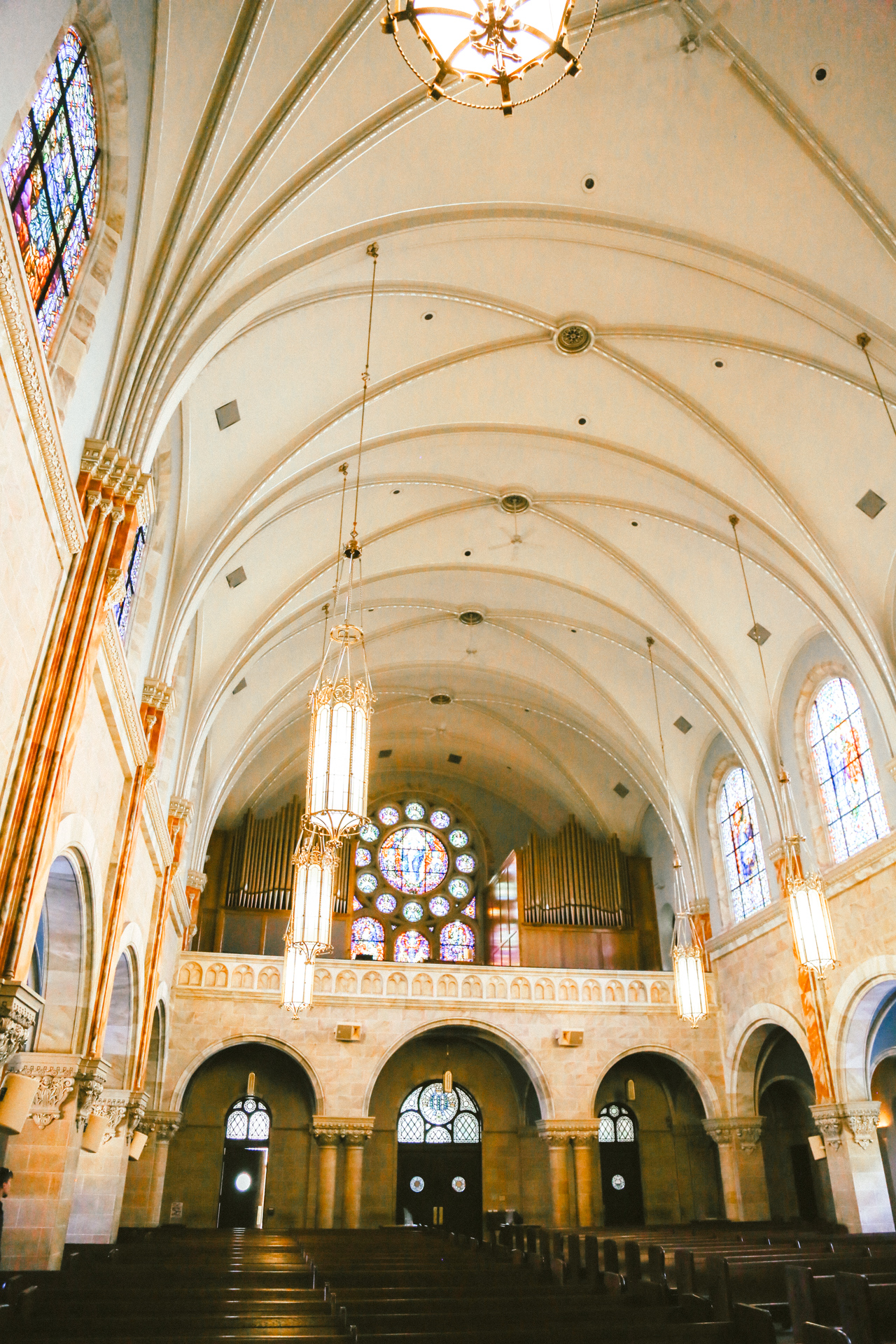 Church, Shrine, and Grounds:
May 1 – October 31, 6:00 am to 7:00 pm.
November 1 – April 30, 6:00 am to 5:00 pm.
Scenic Tower:
Open May 1 – October 31 (weather permitting)
Sunday: 1:30 pm – 6:30 pm
Monday – Saturday: 9:00 am – 6:30 pm
(Closed for winter months, high winds, rain or ice)