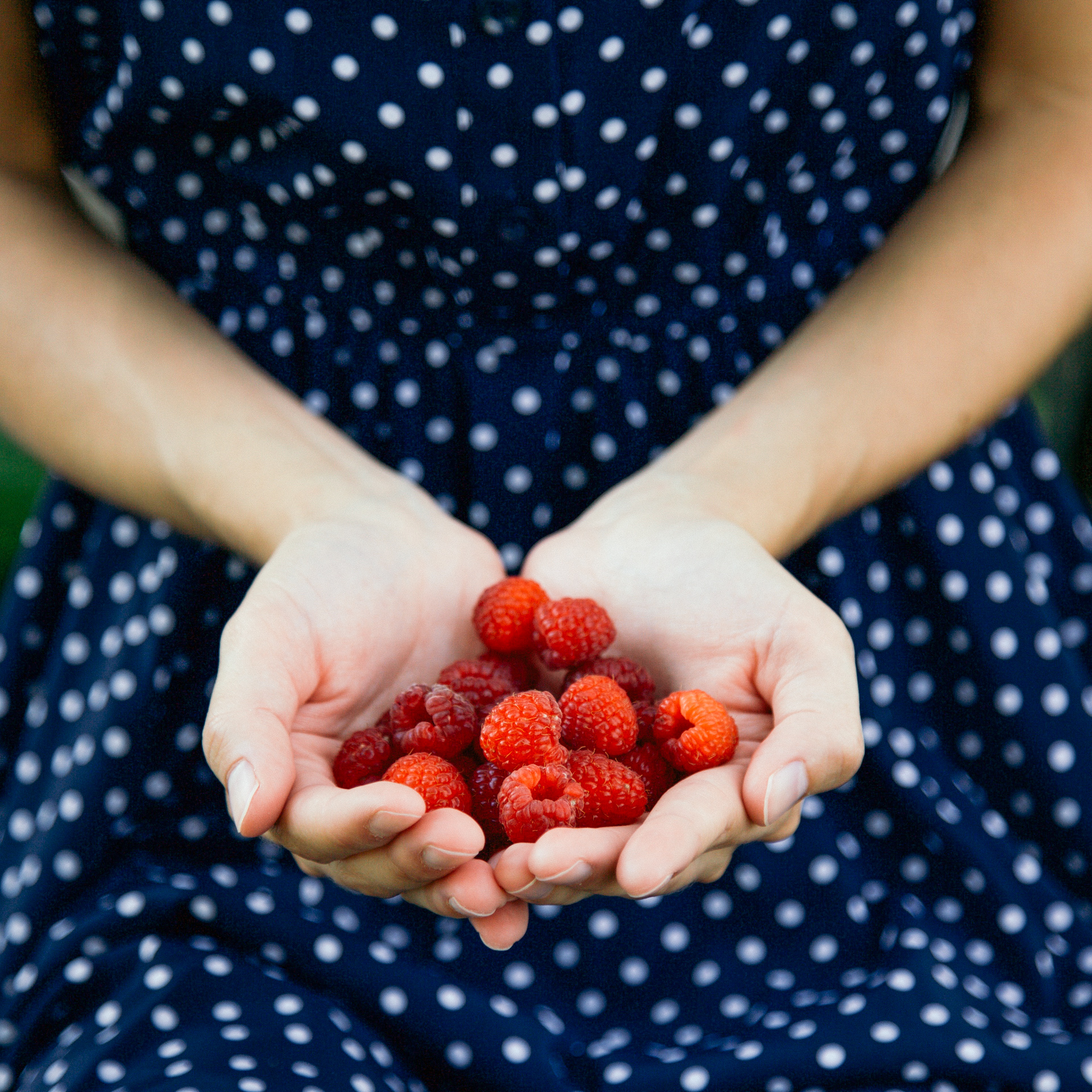 Berry picking is one of my favorite things to do in the summer. There's something so satisfying about having a pail full of berries, carefully hand-picked and ready to eat.
Every summer, I plan a picking day for each type of berry. Whether it's heading to a local Wisconsin farm or searching for them out in the wild, I find berry picking to be a rewarding (and delicious) summertime hobby. I love being able to freeze a few gallon bags of berries to use later on in jams, breads, or desserts. In this seasonal berry guide, you'll find ripening dates, top-rated farms, and past berry-related posts.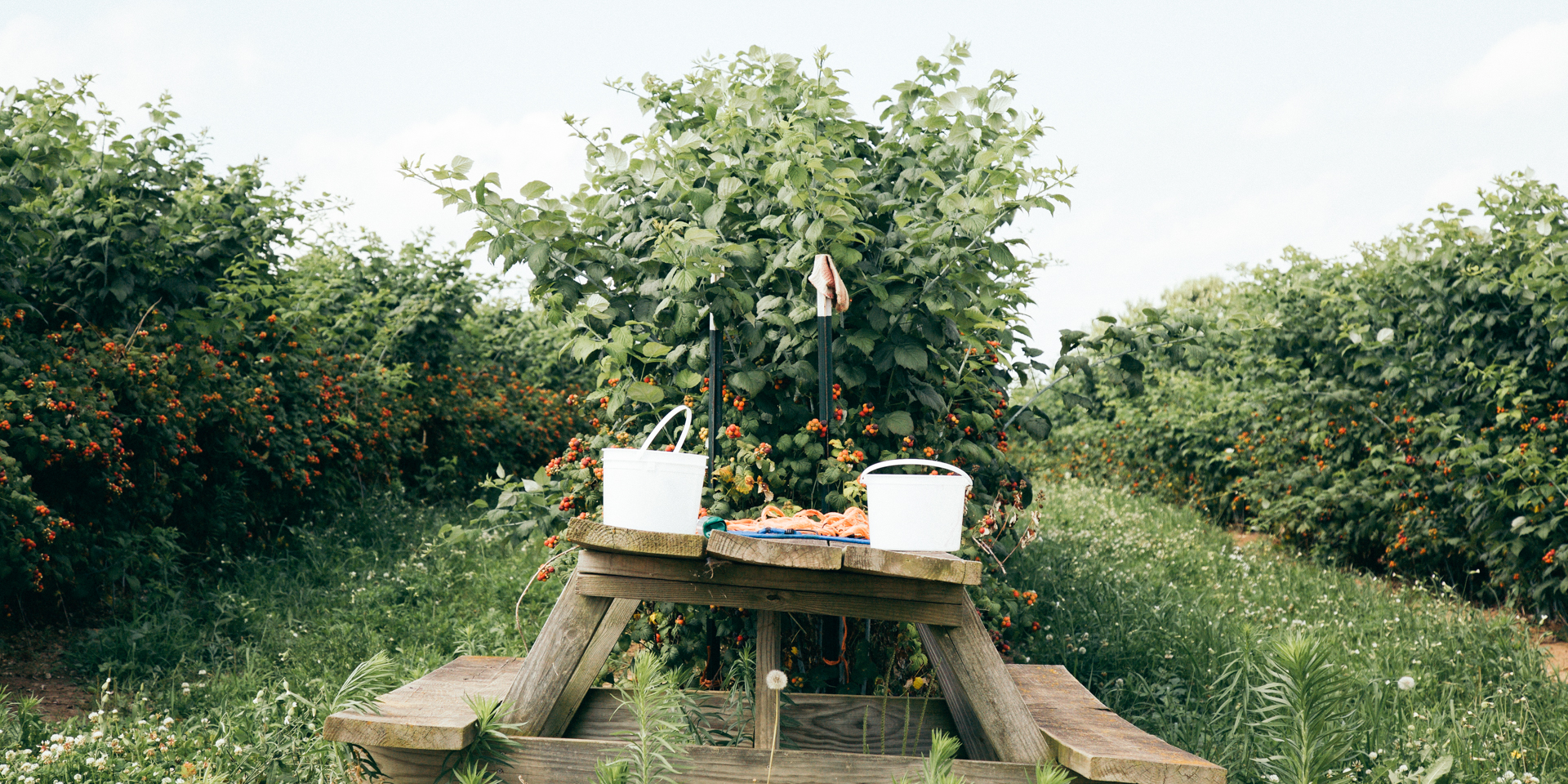 Late June to early July | Strawberries
Strawberries are the first berries to bloom! Due to the cooler weather this year, the strawberry farms here in Wisconsin are a bit behind schedule. Normally, you can pick strawberries from late June to early July. Keep in mind, strawberries have one of the shortest seasons and only lasts 2-3 weeks. It's easy to miss, so mark those calendars!
Early July to September | Raspberries
The middle to the end of summer is when you can expect to pick raspberries. They have a longer season than strawberries so there are plenty of opportunities to go picking and to try out new farms.
Mid July through August | Blueberries
Next on the schedule… blueberries! There doesn't seem to be as many blueberry farms in Wisconsin compared to strawberry and raspberry farms. So I tend to go wild blueberry picking each year instead. Since they grow so low to the ground, wild blueberries are a little trickier to spot alongside the road. Look for forest clearings and sunny hillsides. Blueberries also tend to prefer sandy soil, so northern Wisconsin is a great place to find them. Once you find a patch, you'll be picking for hours!
August and September | Blackberries
Last but not least, blackberries! This is another berry that's hard to find at a farm but fairly easy to find in the wild; especially in the Northwoods! Go for a slow drive down some backroads and look for blackberries growing along ditches and sunny hillsides. Once you spot one blackberry patch, you'll start noticing them everywhere! To give you an idea of what they look like, check out this blog post.
wisconsin
Top-Rated Berry Farms
Remember to check the berry farm's Facebook page for the most accurate, up-to-date picking information. Most farms will post updates on when they plan on opening and which berries are ready to pick!
Arnold's Strawberry Farm
Rudolph, Wisconsin (central)
Strawberries.
Blue Vista Farm
Bayfield, Wisconsin (north)
Blueberries and raspberries.
Bures Berry Patch
Barneveld, Wisconsin (southwest)
Raspberries and strawberries.
Chet's Blueberry Farm
Steven's Point, Wisconsin (central)
Blueberries.
Lakeview Berry Farm
Mosinee, Wisconsin (central)
Blueberries, currants, gooseberries, and raspberries.
Porter's Patch
Bonduel, Wisconsin (east)
Blueberries, raspberries, and strawberries.
Thompson Strawberry Farm
Kenosha, Wisconsin (southeast)
Raspberries and strawberries.
White Pine Berry Farm
River Falls, Wisconsin (west)
Blueberries, currants, raspberries, and strawberries.
Know of a farm that should be on this list but isn't? Let me know which one in the comments below!