The Eddyline Rio: Features and Specs
Earlier this year, I partnered with Eddyline Kayaks and have been testing out the Rio. The Rio is specifically designed for the small to medium-sized paddler and weighs in at only 35 lbs. Today, I wanted to do a more detailed blog post about this kayak and the various features that it has!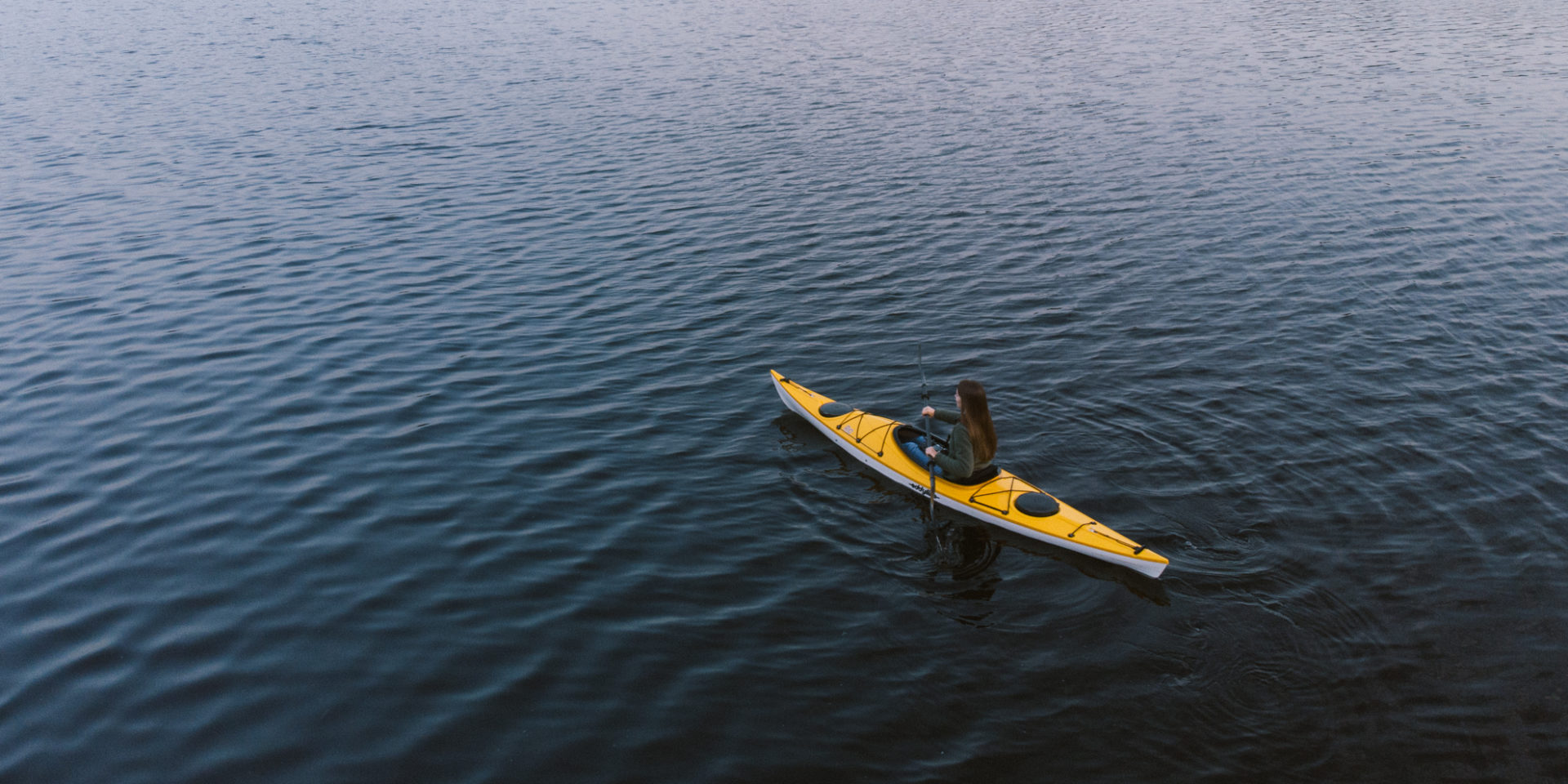 Specifications
Length: 11 feet 9 inches
Weight: 35 lbs.
Cockpit Size: 31.75" x 15.5"
Capacity: 270 lbs.
The exterior
There's no denying it – this kayak is quite a looker. With its sleek shape and crisscrossed deck lines, it's sure to turn a few heads. All of the Eddyline kayaks come in various colors and the Rio is no different. You can choose from either yellow, white, lime green, red, or sapphire blue. The yellow one caught my eye right away so that's the one I chose. Plus, speaking from a photographer's point of view, the yellow also stands out really nicely in photos!
There are also retractable carrying handles on either end which are kept securely in place. This makes transporting and moving the kayak super easy!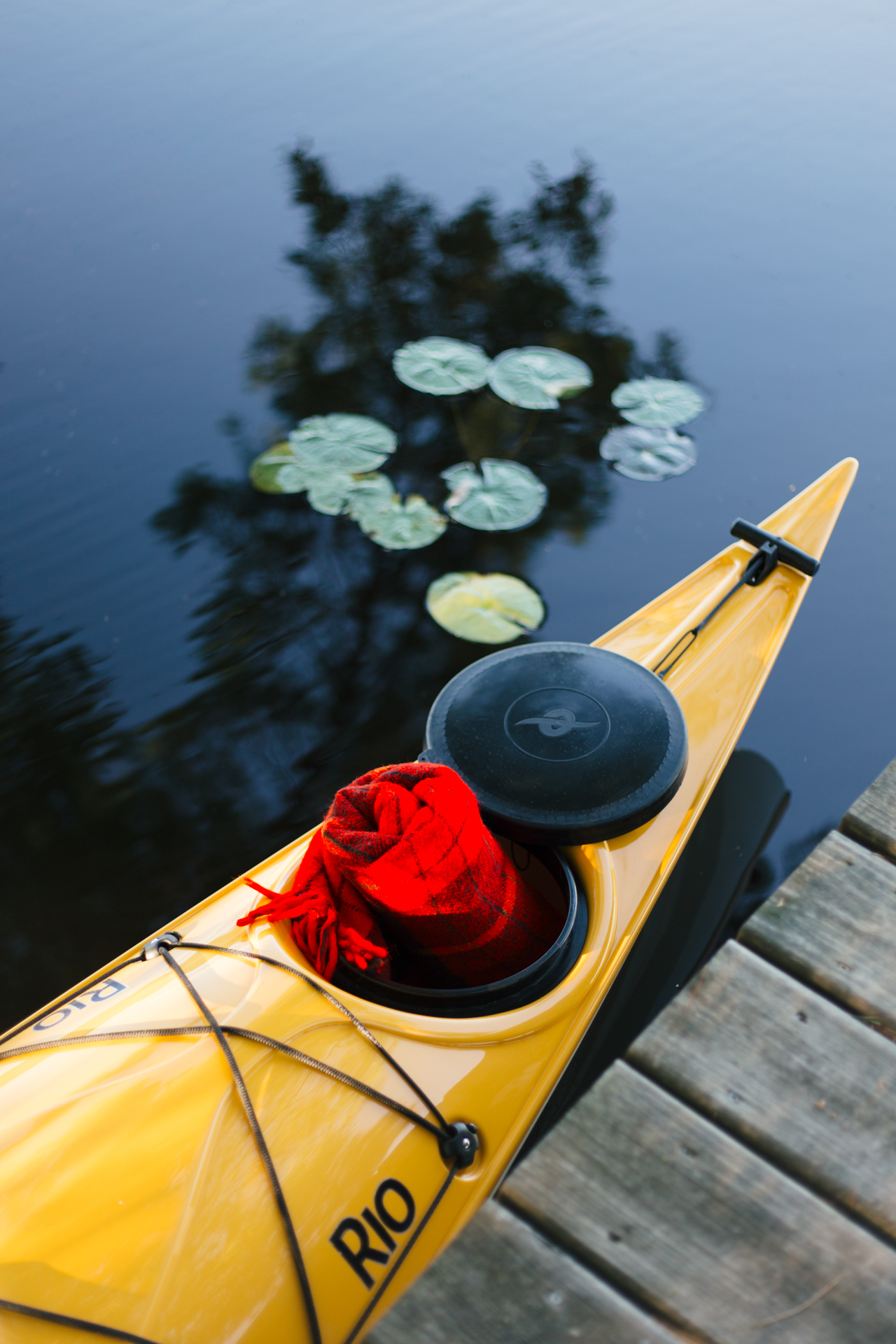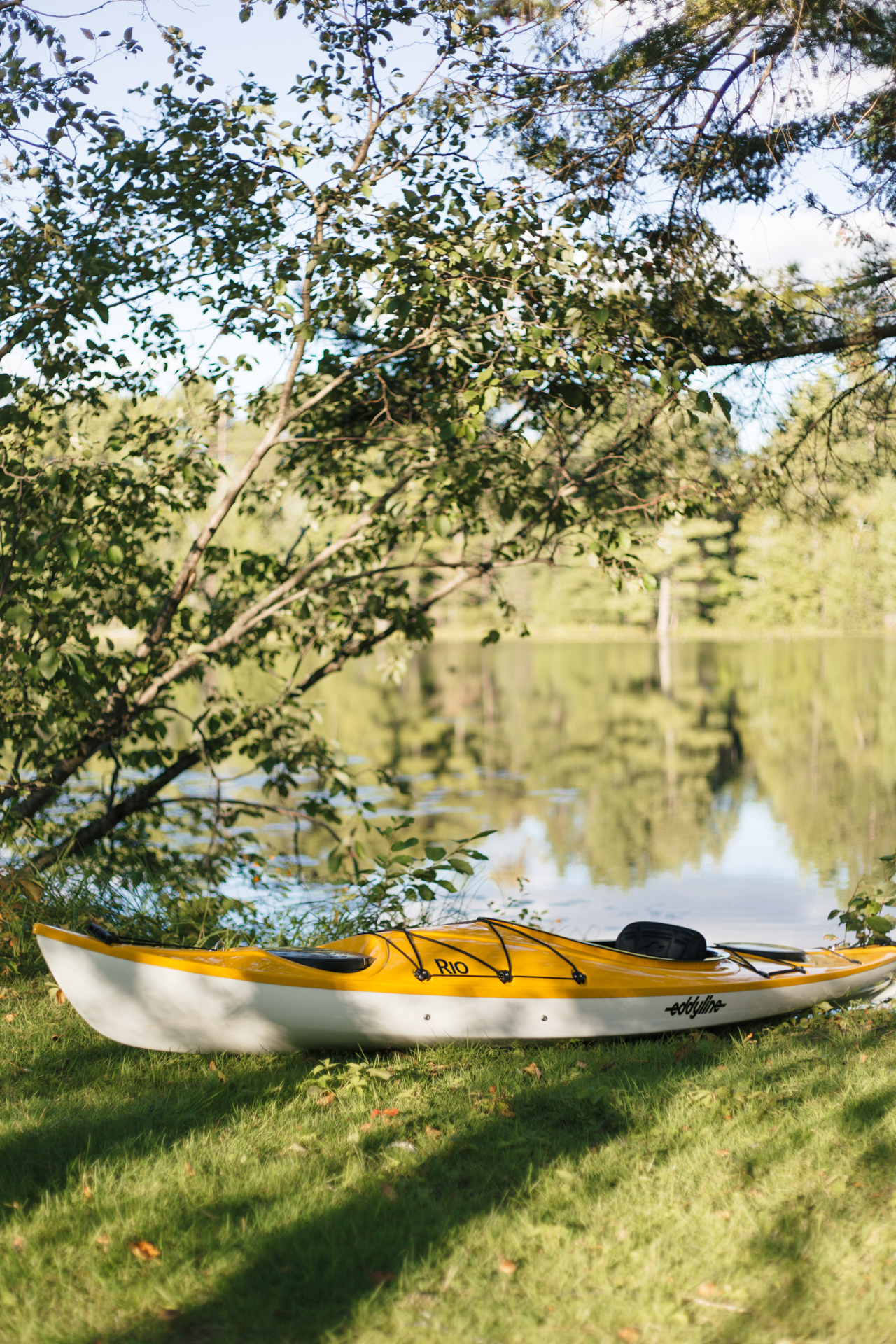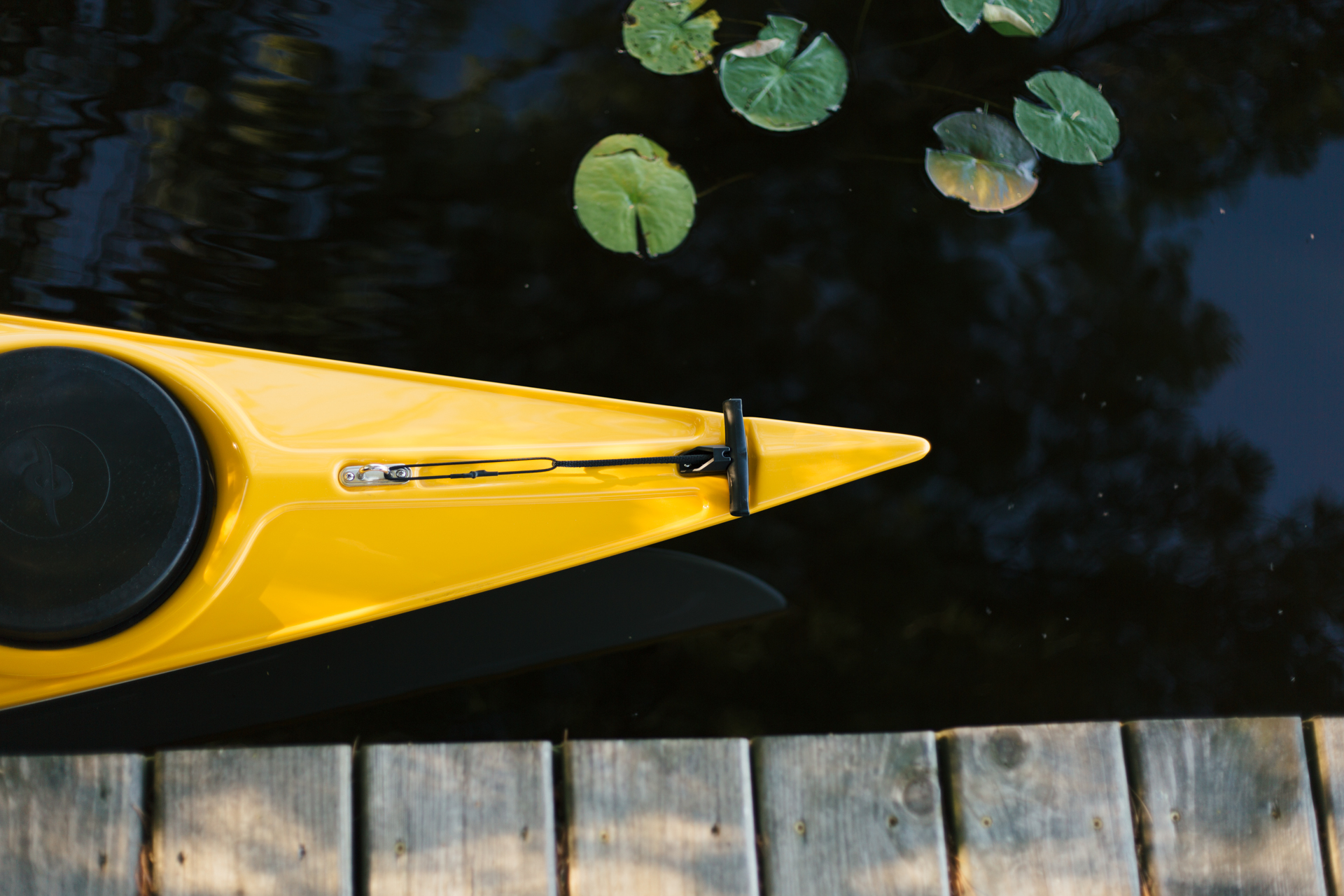 The cockpit
The Rio has a fixed seat with a back pad and seat pad. The backrest can be easily adjusted to fit your preference. There are also thigh braces molded directly into the deck. As you look further into the cockpit, you'll find adjustable foot braces. With just a flip of a lever, you can move them closer to you or farther away. I often kick off my shoes as soon as I'm situated in my kayak and these foot braces are comfortable even on bare feet!
On both ends of the kayak, you'll find bulkheads and hatches. Bulkheads create trapped air spaces within the kayak and hatches allow access to those spaces. This provides both gear storage as well as buoyancy in the event of a capsize.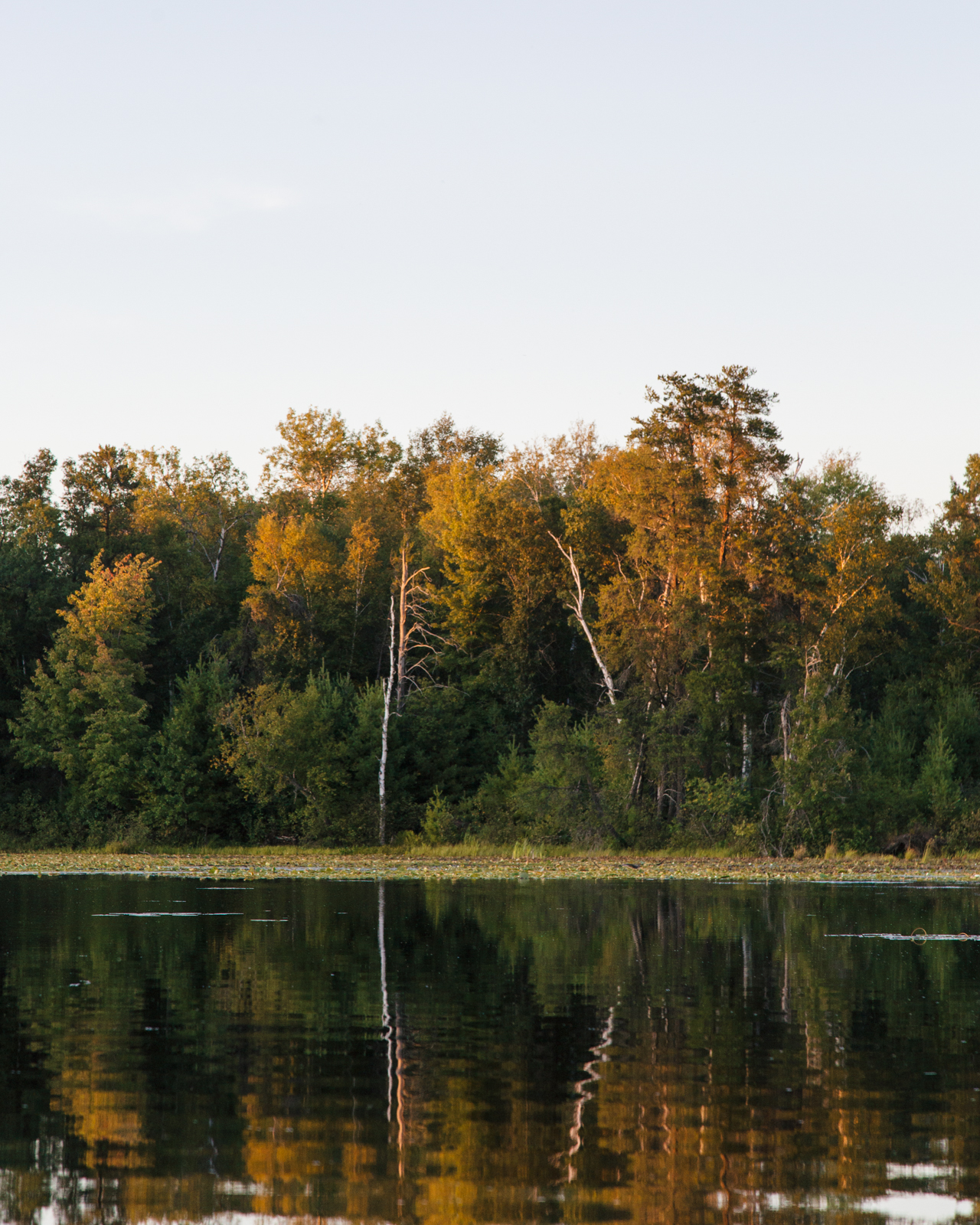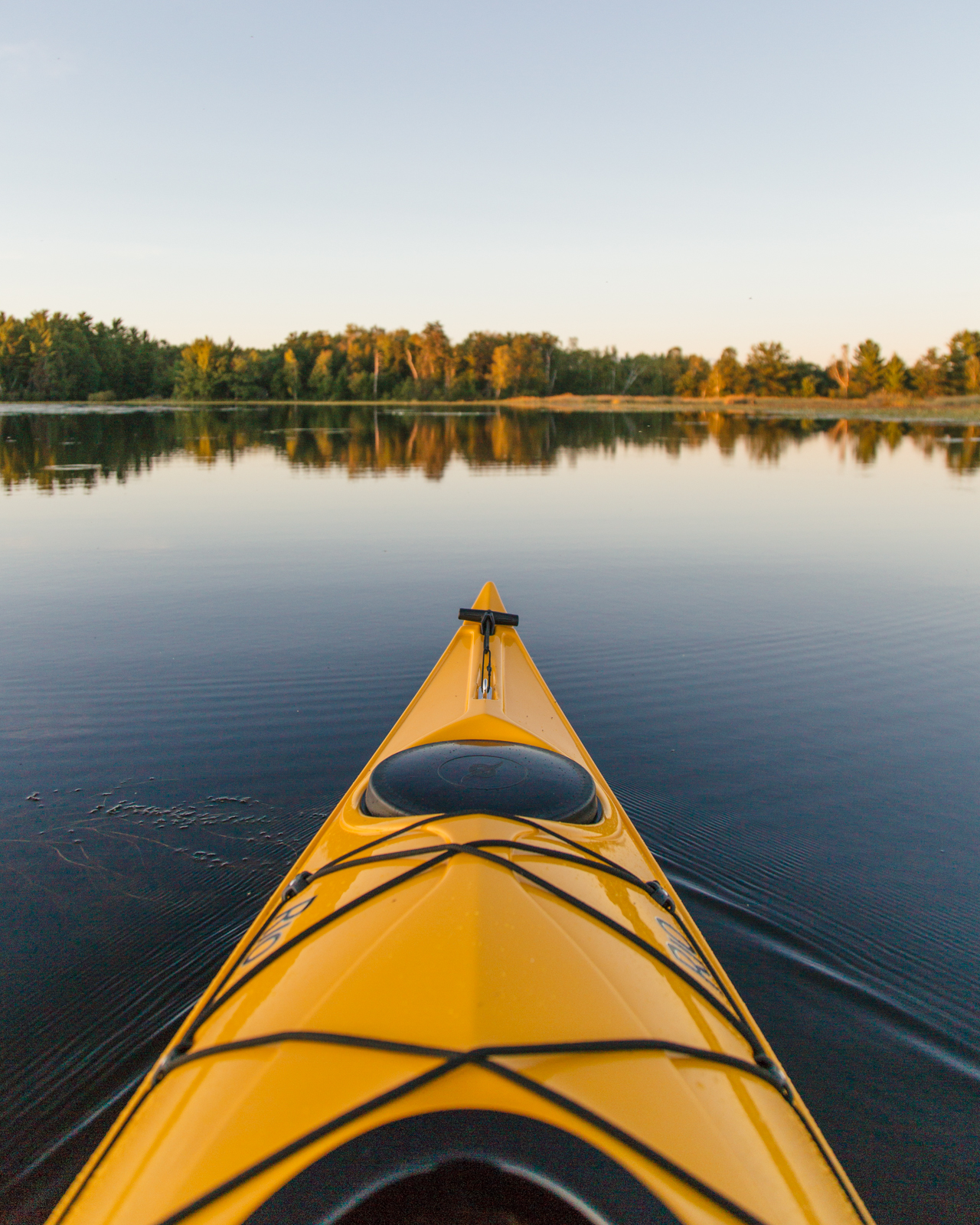 The paddle
Lastly, I want to talk about the paddle because this baby is really something else. The first time I picked it up, I was honestly shocked at how lightweight it was. I had never felt a paddle this light before and I never knew how much of a difference it made! I was used to paddling with heavy, wooden canoe paddles so this Eddyline one was truly eye-opening. Eddyline produces some of the lightest paddles on the market weighing in around 24-33 oz. Ounces, you guys.
The blades are constructed from multiple layers of aircraft-grade fiberglass whereas the shafts are made out of carbon. Between these two things, you have yourself a strong, durable, and lightweight paddle. The one I use is the Mid Swift paddle which is their most popular choice. I feel like I can fly across the water with it without exerting too much of my strength!
The Mid Swift paddle also comes in two pieces which makes transporting it a dream. It easily fits in the backseat of my little Toyota car!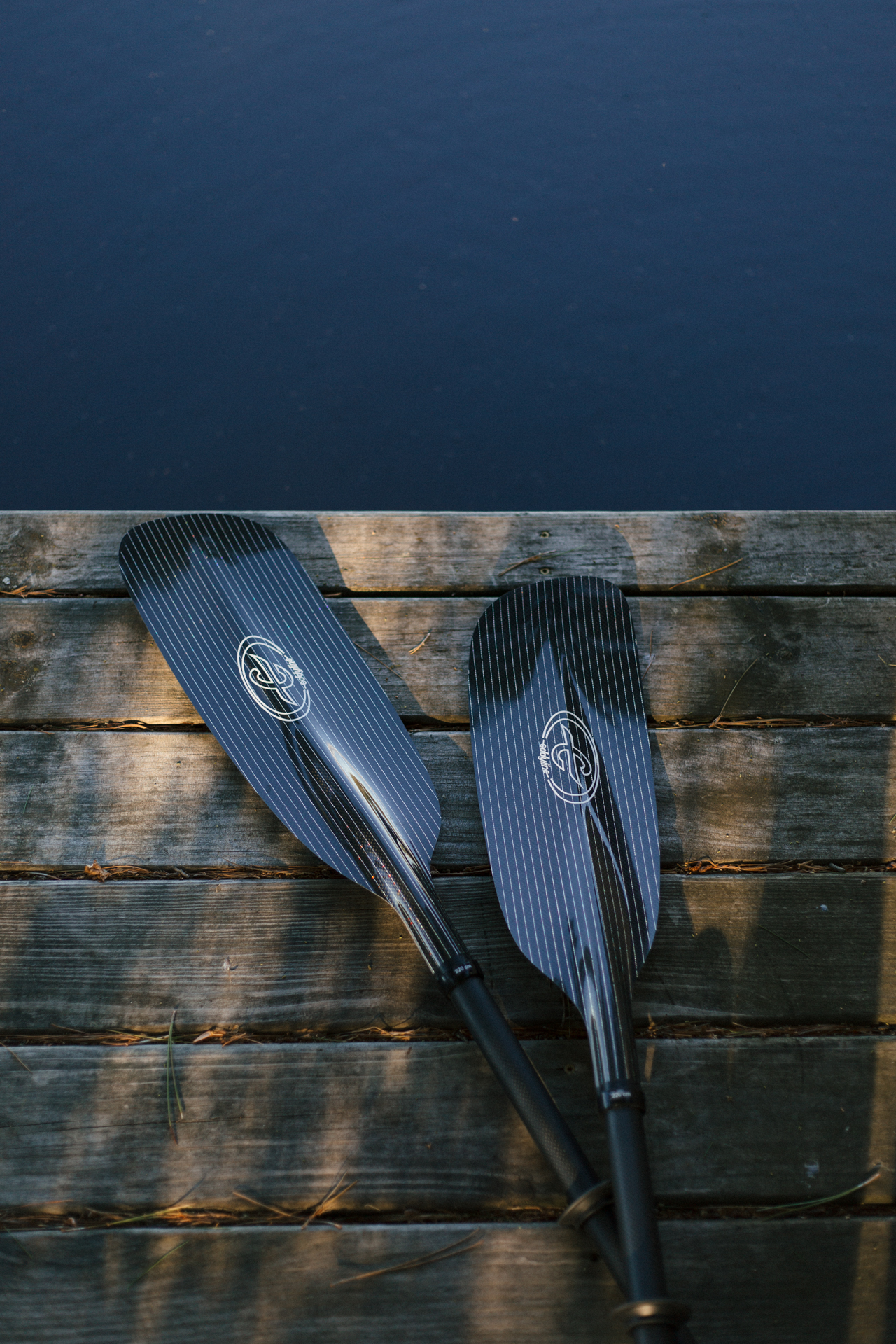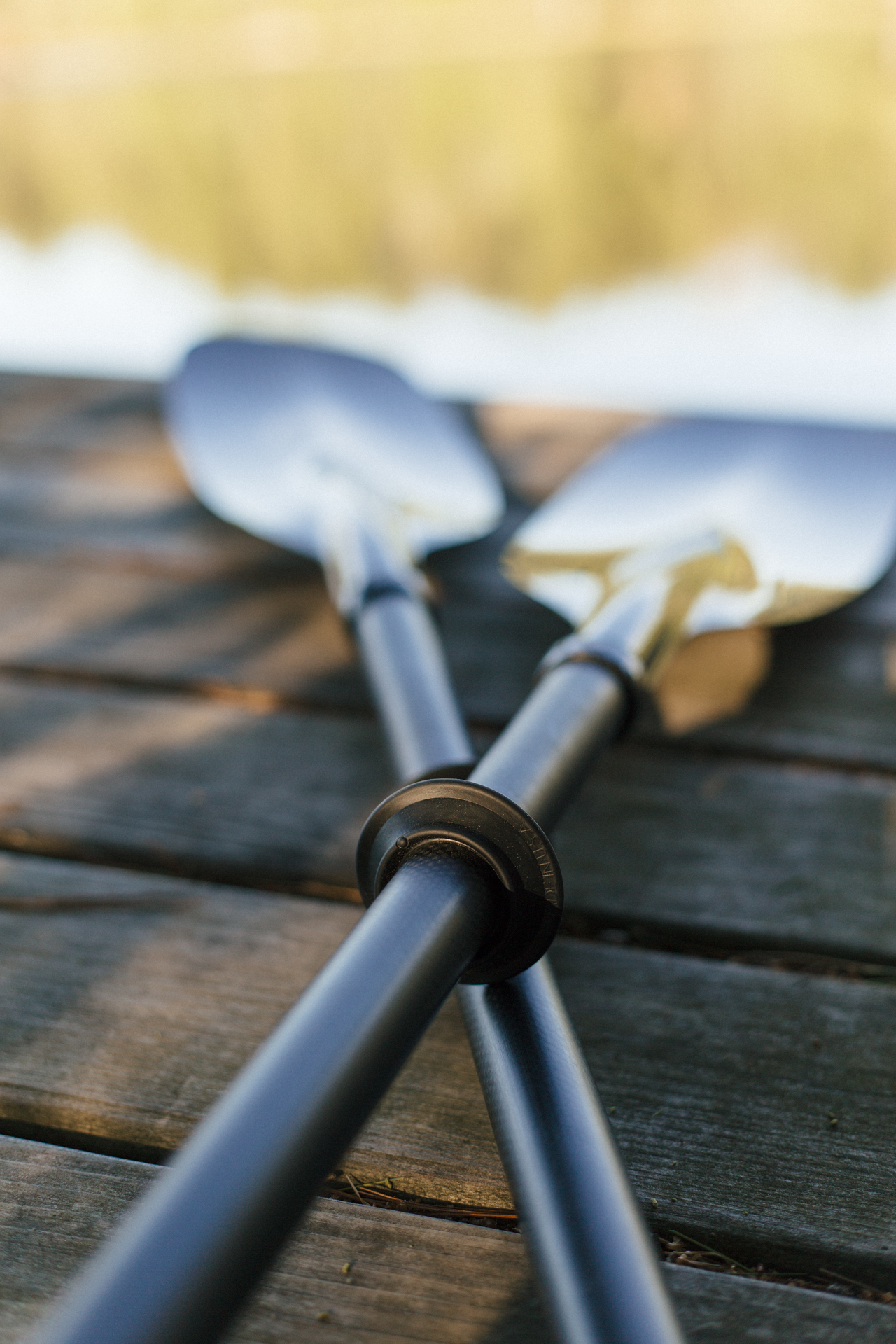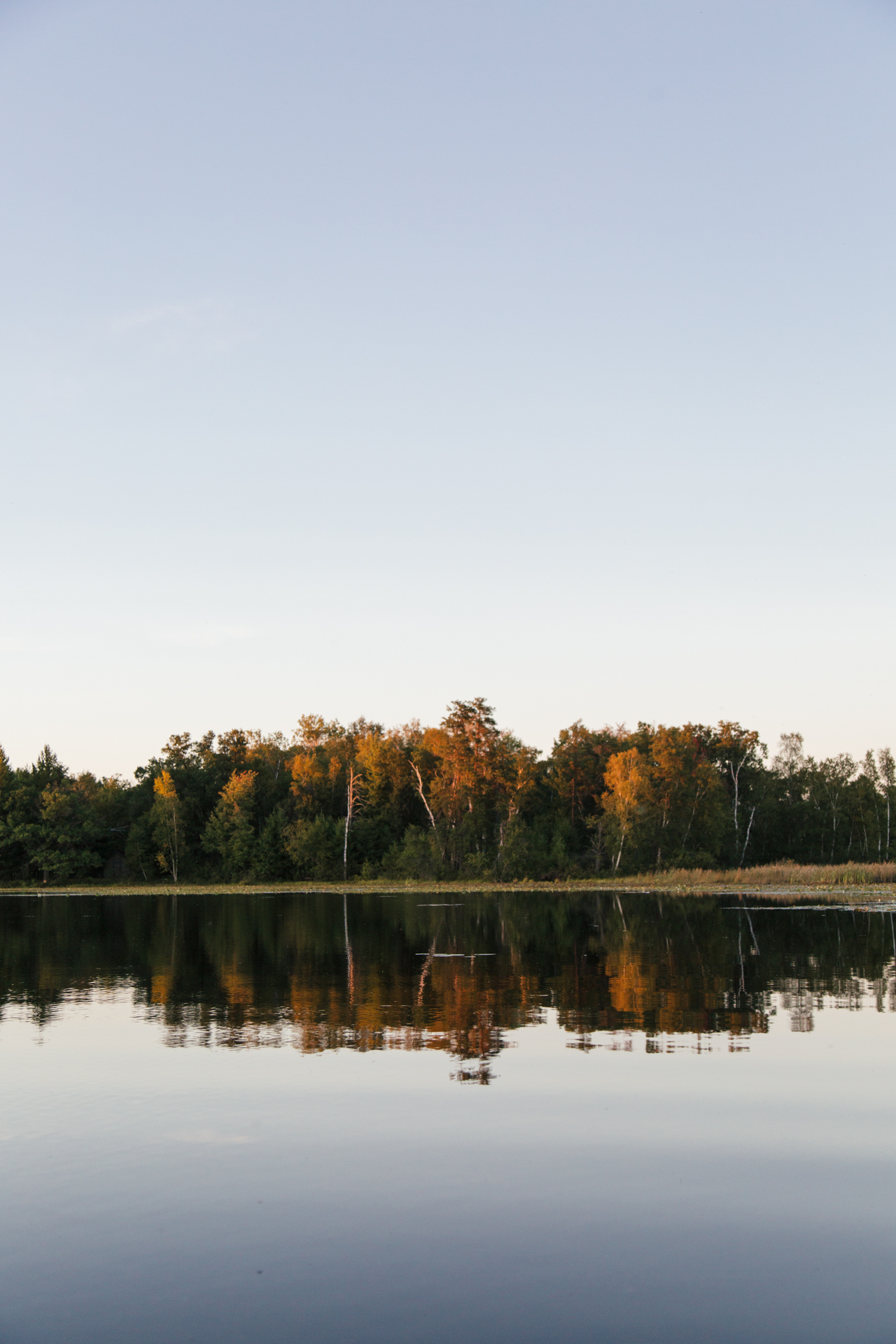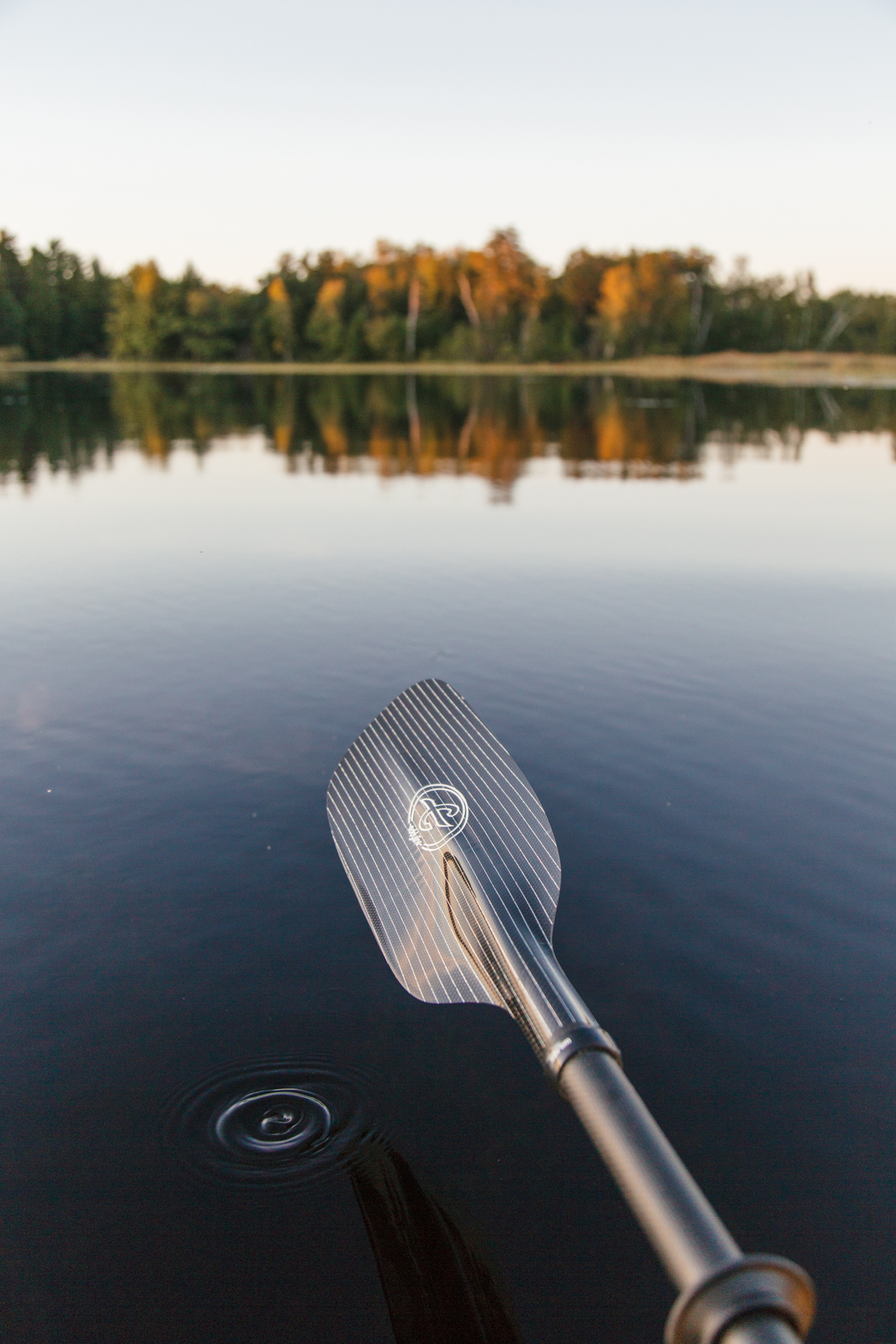 Kayak and paddle gifted by Eddyline.
Eddyline Kayak Dealers | Upper Midwest
divepoint scuba | wausau, wi
down wind sports | houghton, mi
down wind sports | Marquette, mi
Mel's trading post | rhinelander, wi
midwest mountaineering | minneapolis, mn
rei bloomington | bloomington, mn
rei madison | madison, wi
stone harbor wilderness supply | grand marais, mn
walkabout paddle & apparel | eagle river, wi
Walkabout Paddle & Apparel
Stone Harbor Wilderness Supply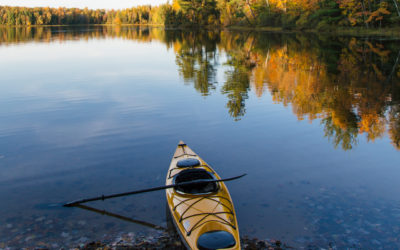 It has been quite a rainy fall this year but these last few days have been really beautiful. The temperatures have warmed up and the sun finally decided to come back out. I figured I should take...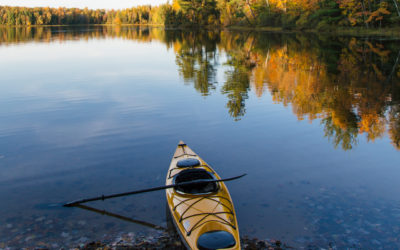 It has been quite a rainy fall this year but these last few days have been really beautiful. The temperatures have warmed up and the sun finally decided to come back out. I figured I should take advantage of this gorgeous fall weather (considering what the weekend...
This fall-like weather we've been having lately prompted me to do a bit of seasonal shopping. Today, I thought I'd share two new fall wardrobe pieces that I've recently added to my closet and have been loving so far!The first item is a pair of the Levi Wedgie Icon...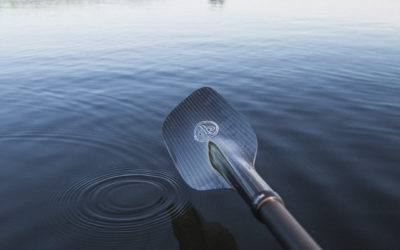 Just across Wisconsin's northern border in the Upper Peninsula of Michigan is an area called Sylvania Wilderness. Located entirely within the Ottawa National Forest, Sylvania offers 18,000 acres of pristine lakes and old-growth forests. It was a beautiful summer...
FOLLOW KRISTEN ON INSTAGRAM