Two Days in the Keweenaw Peninsula
In mid-September, we traveled to the Keweenaw Peninsula to see the fall colors. I've always wanted to visit this area of the UP and I'm so happy we did! It's beautiful up there with lots of places to sightsee, hike, and explore.
If you're not familiar, the Keweenaw (pronounced KEY-WAH-NAW) is the northernmost part of Michigan's Upper Peninsula. Fun fact: even though the word 'peninsula' is in its name, it's technically an island! If you look at a map, you'll see how the Portage Canal cuts through the land, separating the Keweenaw from the rest of the UP. The only way to get across the canal is via the "gateway" bridge which is located in Houghton and Hancock.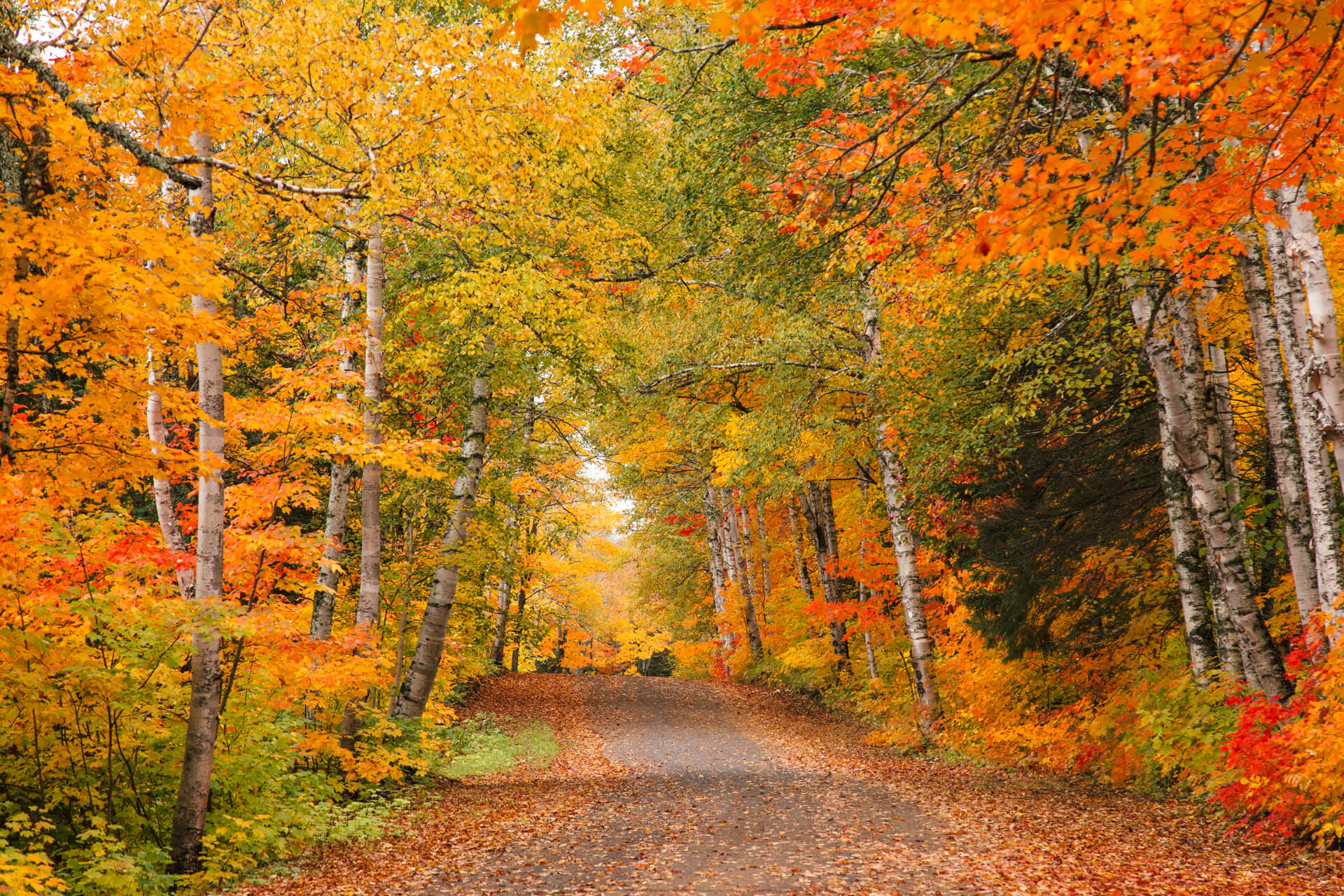 This was a somewhat spontaneous trip so by the time we started looking for accommodations, nearly everything was already booked. We ended up staying at the Country Inn & Suites in Houghton. It was a little on the pricy side but it's a really nice hotel – very new and clean.
If I were to go on this trip again, I would definitely look for something more towards the middle of the peninsula, perhaps near Eagle River or Delaware. Houghton is a cool town but most of the things we wanted to see were more north so we did quite a bit of driving!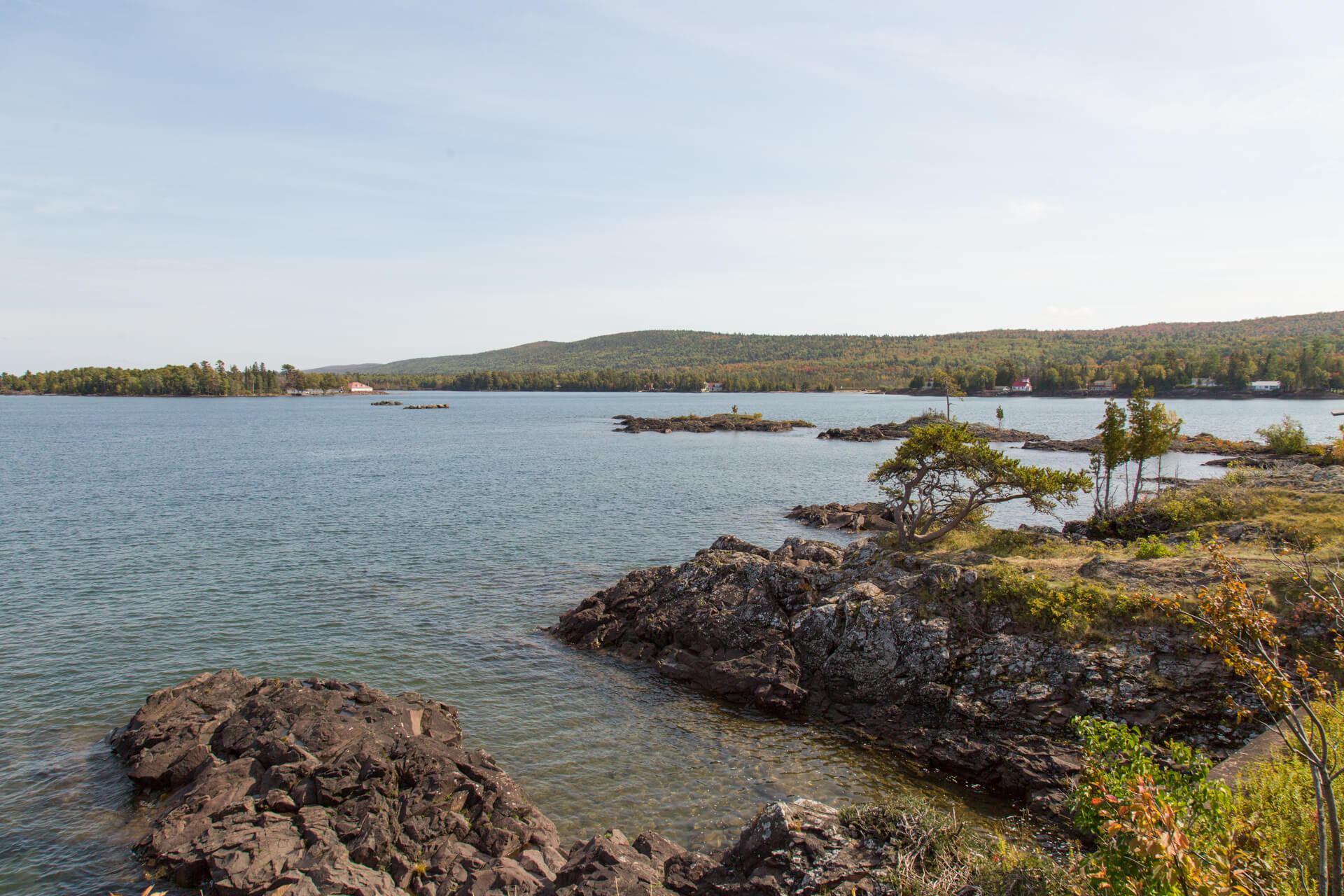 After checking in, our first stop was the Eagle Harbor Lighthouse. The red brick exterior and bright white tower stand out beautifully against the rugged Lake Superior shoreline. It's definitely one of the prettiest lighthouses I've seen in the Midwest! Typically you can tour it, but due to COVID it was closed, so we just walked around the perimeter.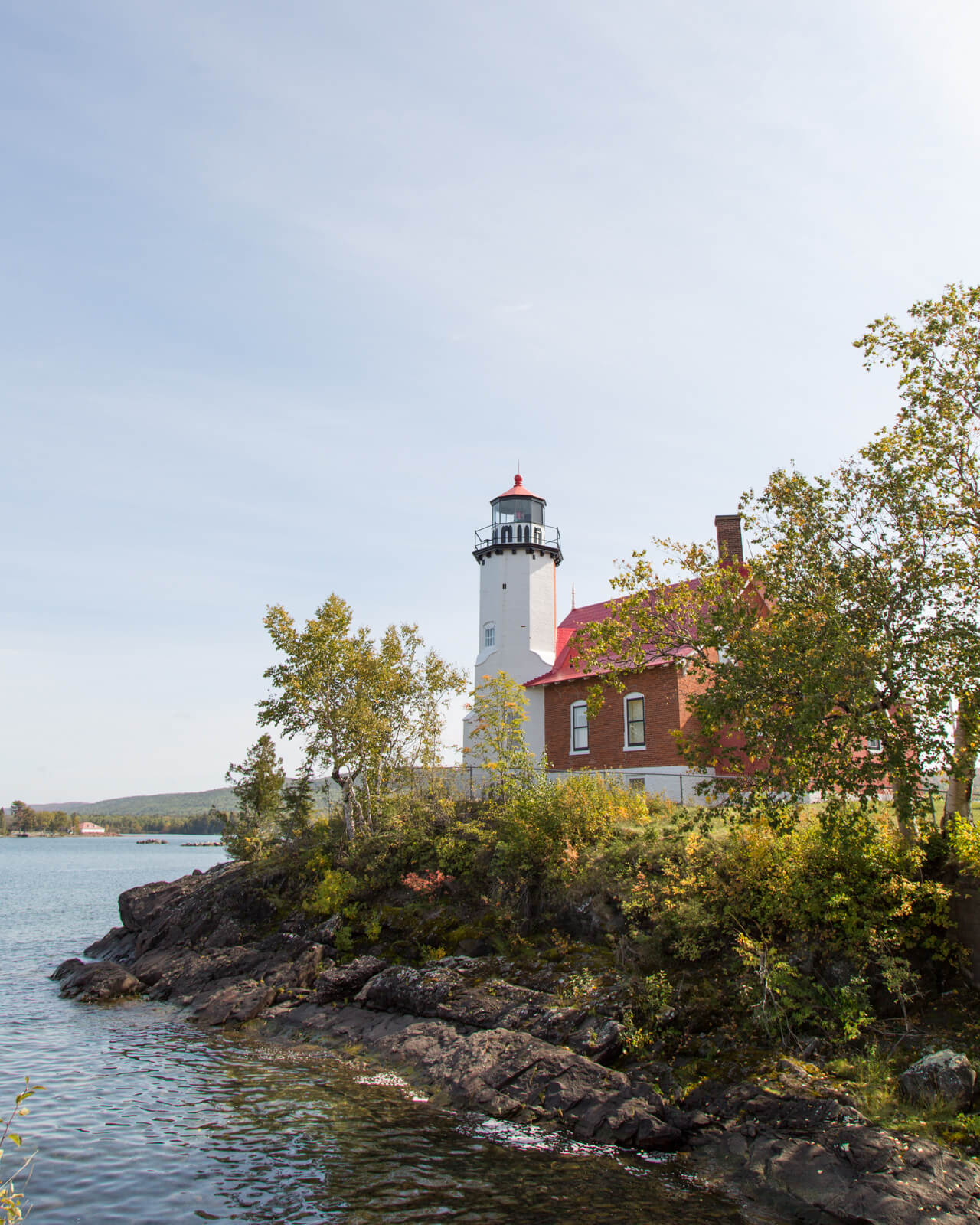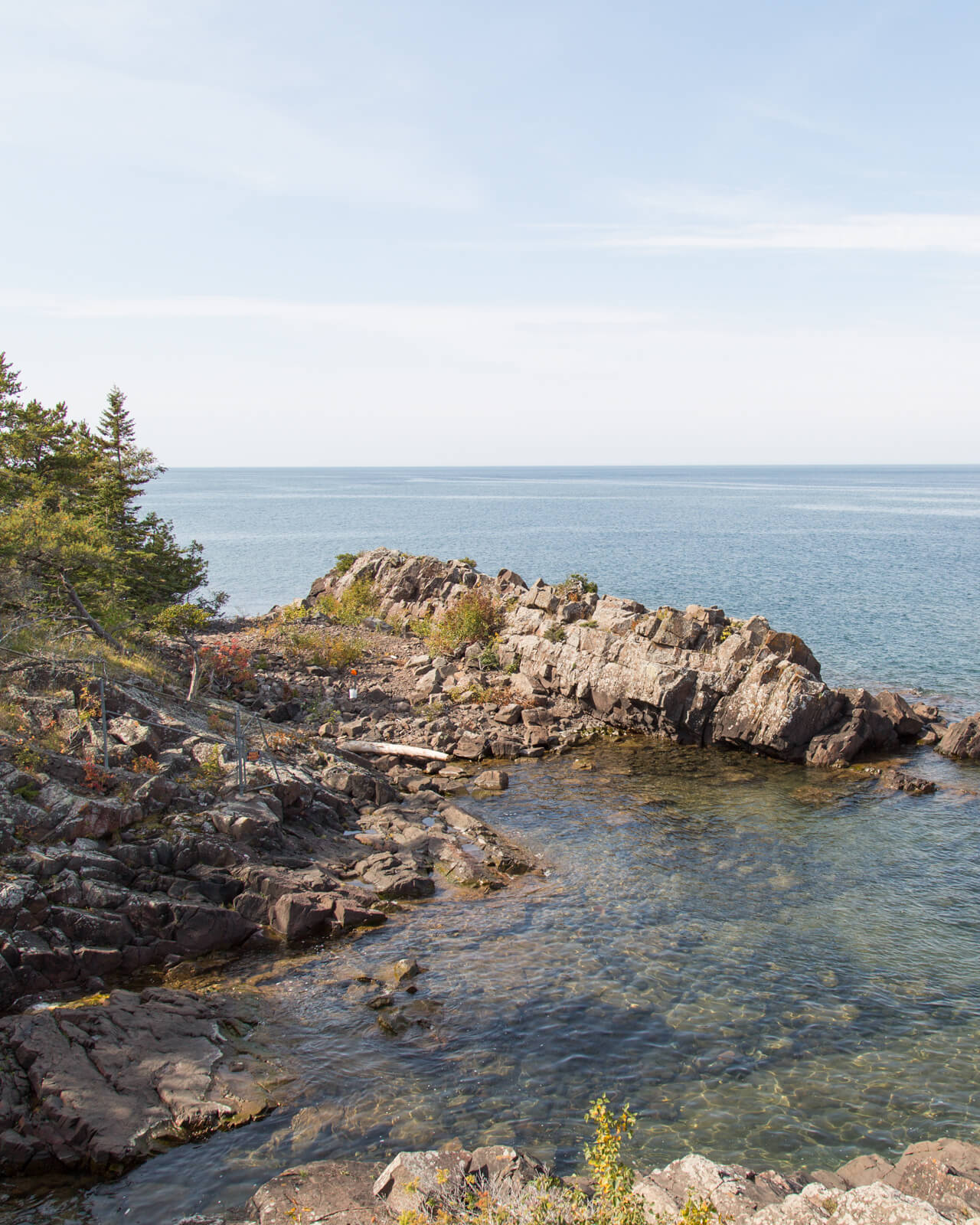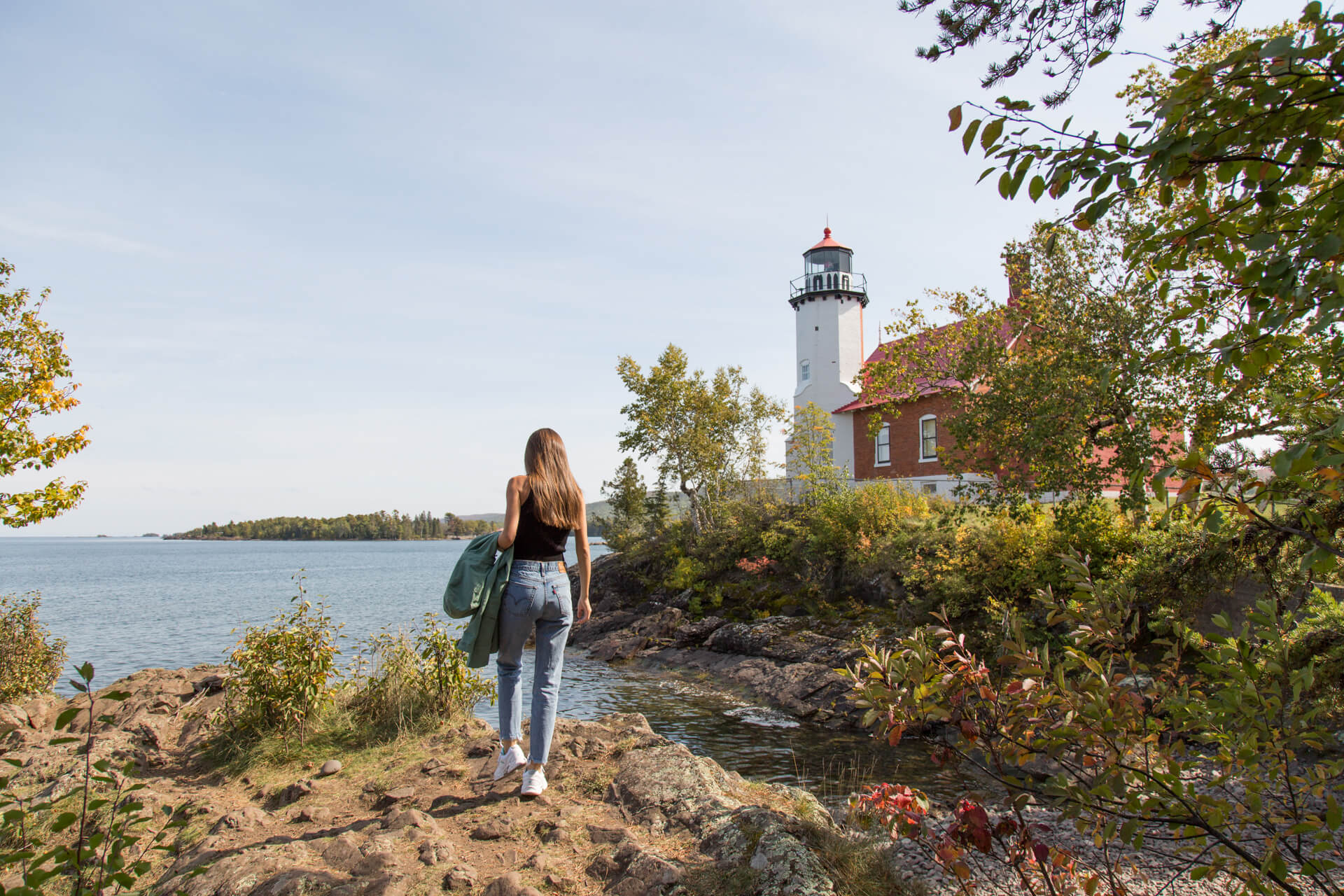 From there, a 20-minute drive brought us to Brockway Mountain – a large overlook spot ideal for viewing the fall foliage. You can read my separate blog post for Brockway Mountain here!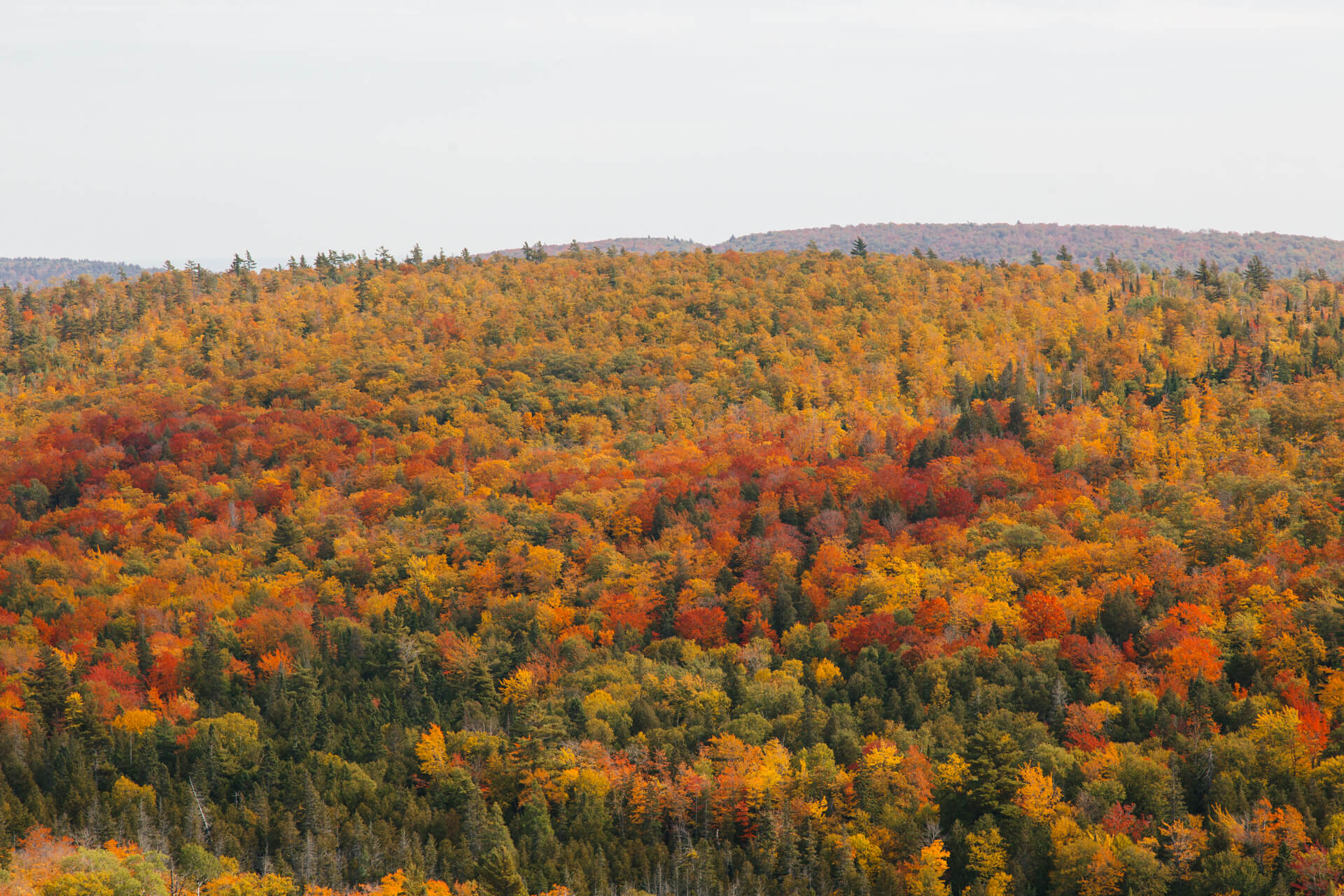 On our way down, we passed by another cool spot that offers a gorgeous view of Copper Harbor. In Google Maps, they call this one "Brockway Mountain Overlook" which is a bit confusing because it's completely different from the large Brockway Mountain overlook spot that I already mentioned. This one has a small, man-made deck that you can walk on and has a view of the little town of Copper Harbor. You'll find this overlook right where Brockway Mountain Dr. makes a sharp turn.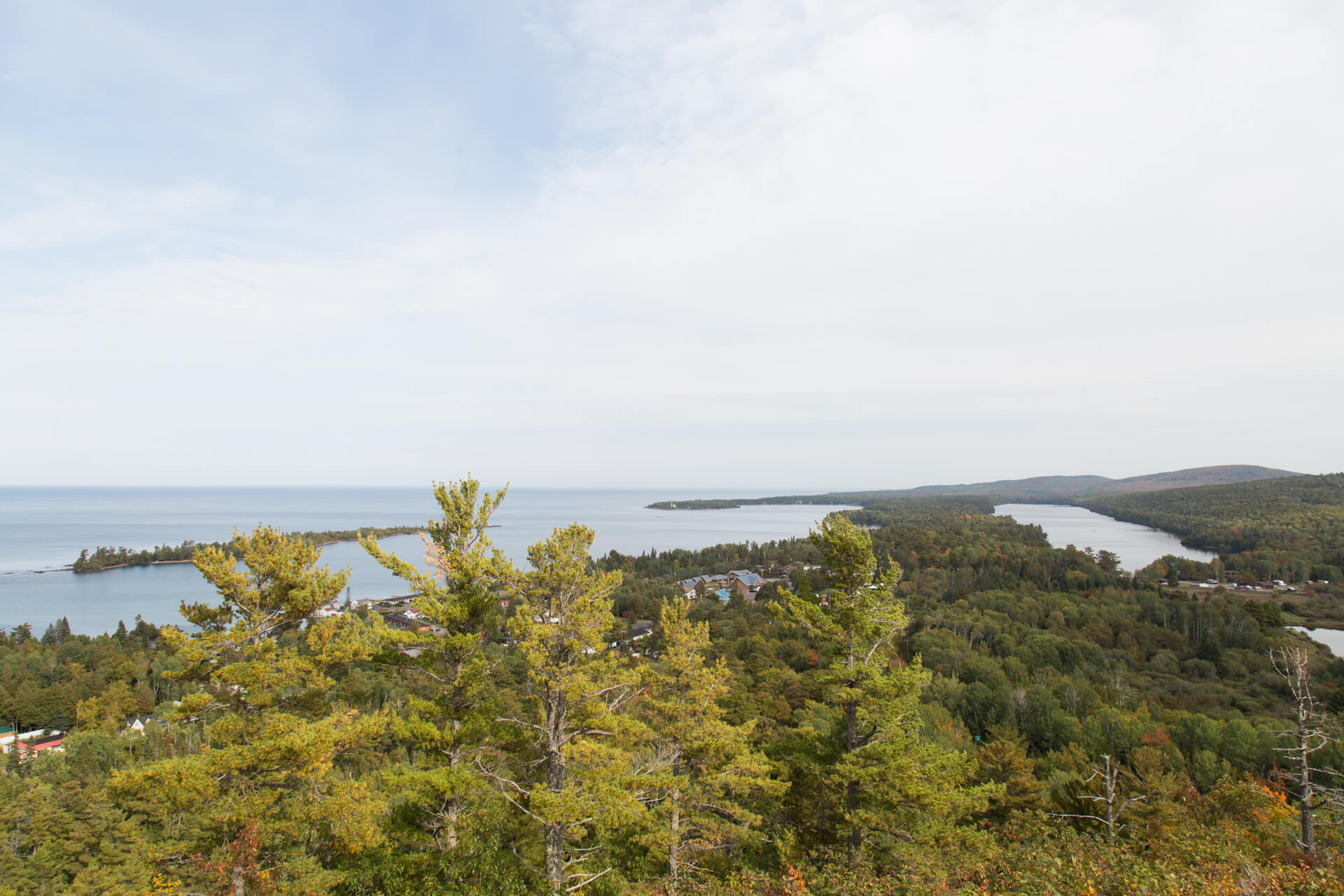 By this time, we were getting hungry, so we went to Hunter's Point Park to have a picnic. There's a long beach made up of smooth stones, unique rock formations, a trail that takes you through the woods, and a stunning view of Lake Superior… Seriously such a gorgeous park! And it was the perfect place to sit on the big rocks and have lunch.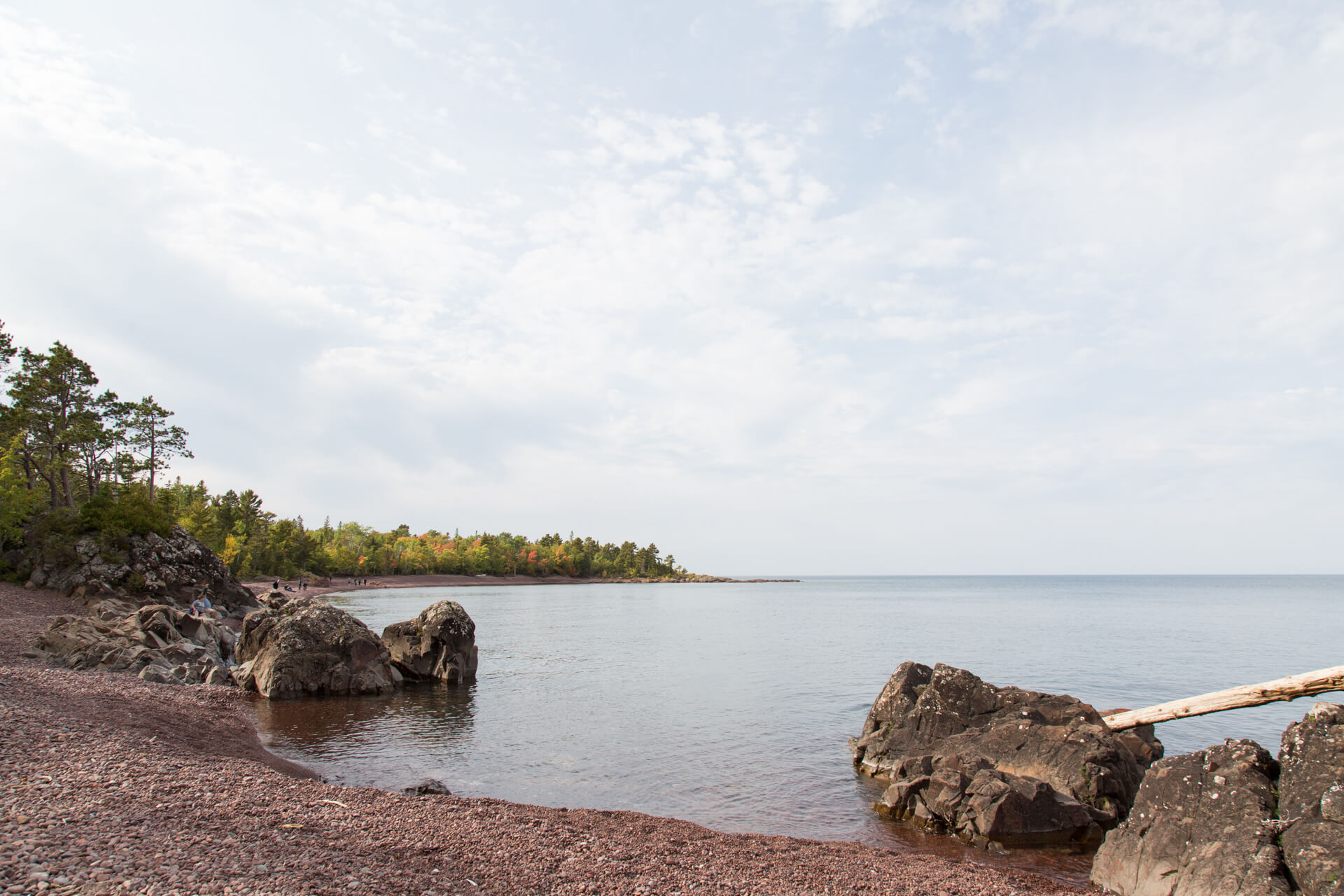 We had time for one last adventure before sunset, so we decided to hike the Mary MacDonald Preserve at Horseshoe Harbor (pictured below). Getting there is the hardest part! I would definitely recommend having a high-clearance vehicle. The two-track, dirt road leading to the parking lot was extremely rough and slow-going. But, it was definitely worth it!
From the parking lot, it's an easy 10-15 minute hike through the woods. You'll come out to a secluded cove with a pebble beach. To your left, you'll see a giant, rocky ridge separating the beach from Lake Superior. We scaled the ridge (it's not difficult, just watch your footing!) and walked around on top of it admiring the view. It's such an unusual environment – it felt like we were on the moon!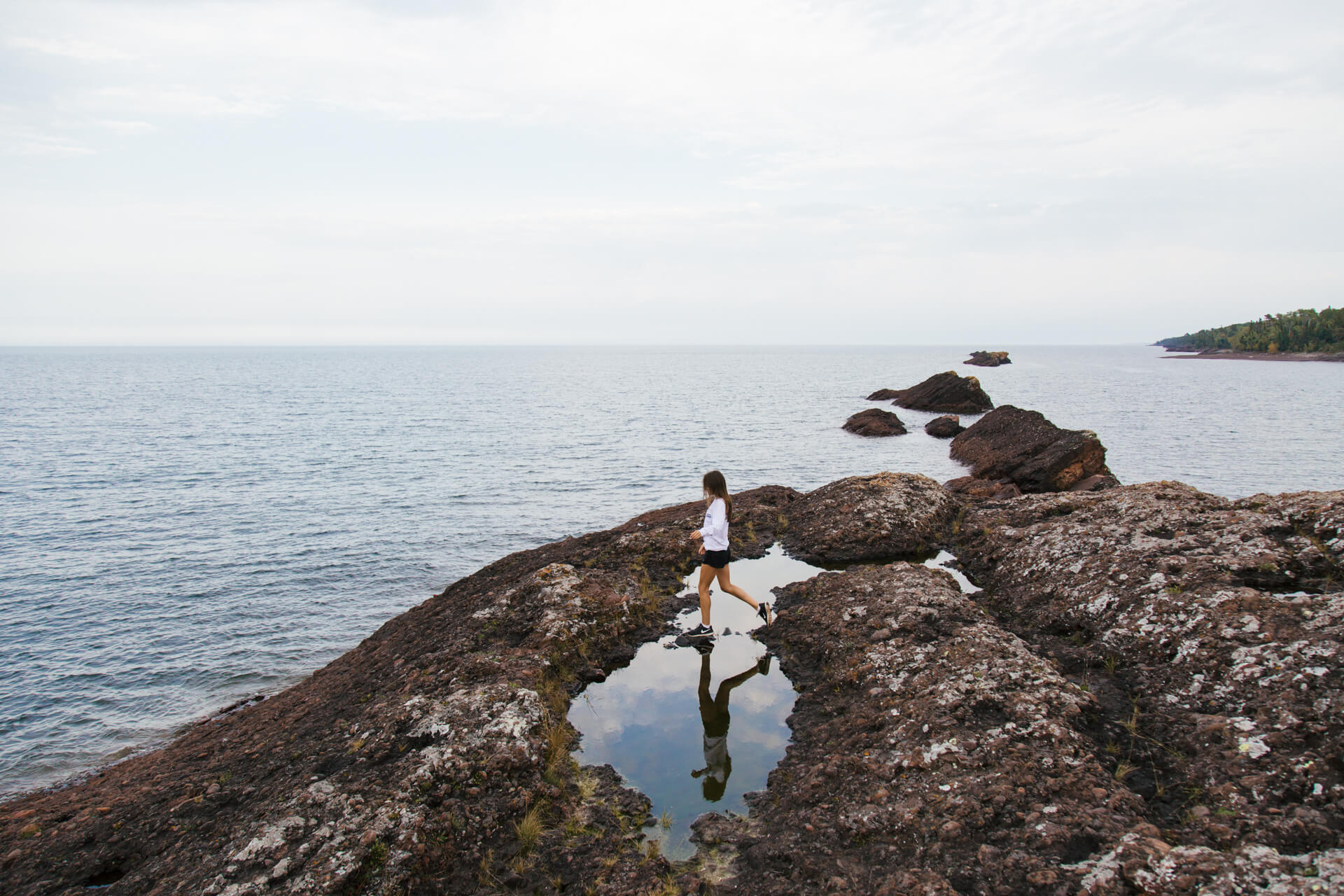 The next day, we hiked Bare Bluff (aka Russell and Miriam Grinnell Memorial Nature Sanctuary). This is another rough dirt road where I'd recommend a 4×4 vehicle. However, we did see a few small cars on the way so apparently, it's possible! The parking lot is small so there were quite a few vehicles parked on the side of the road.
So here's the thing about the Bare Bluff hiking trail: it's technically a loop trail. However, most people don't do the loop and instead, choose to go out and back. To do this, just stay left! This is because the other half of the loop (if you were to stay right), apparently brings you on a sketchier path where you're scrambling up rocks.
So, if you're just in it for the view, stay left on your way up. Then go back the same way you came!
The trail to the left is moderately difficult in the sense that it'll get your heart pumping! It was fairly high traffic while we were there. Once you get to the top, you're met with incredible views and various rocky outcroppings to sit on. This hike is not to be missed if you're in the Keweenaw!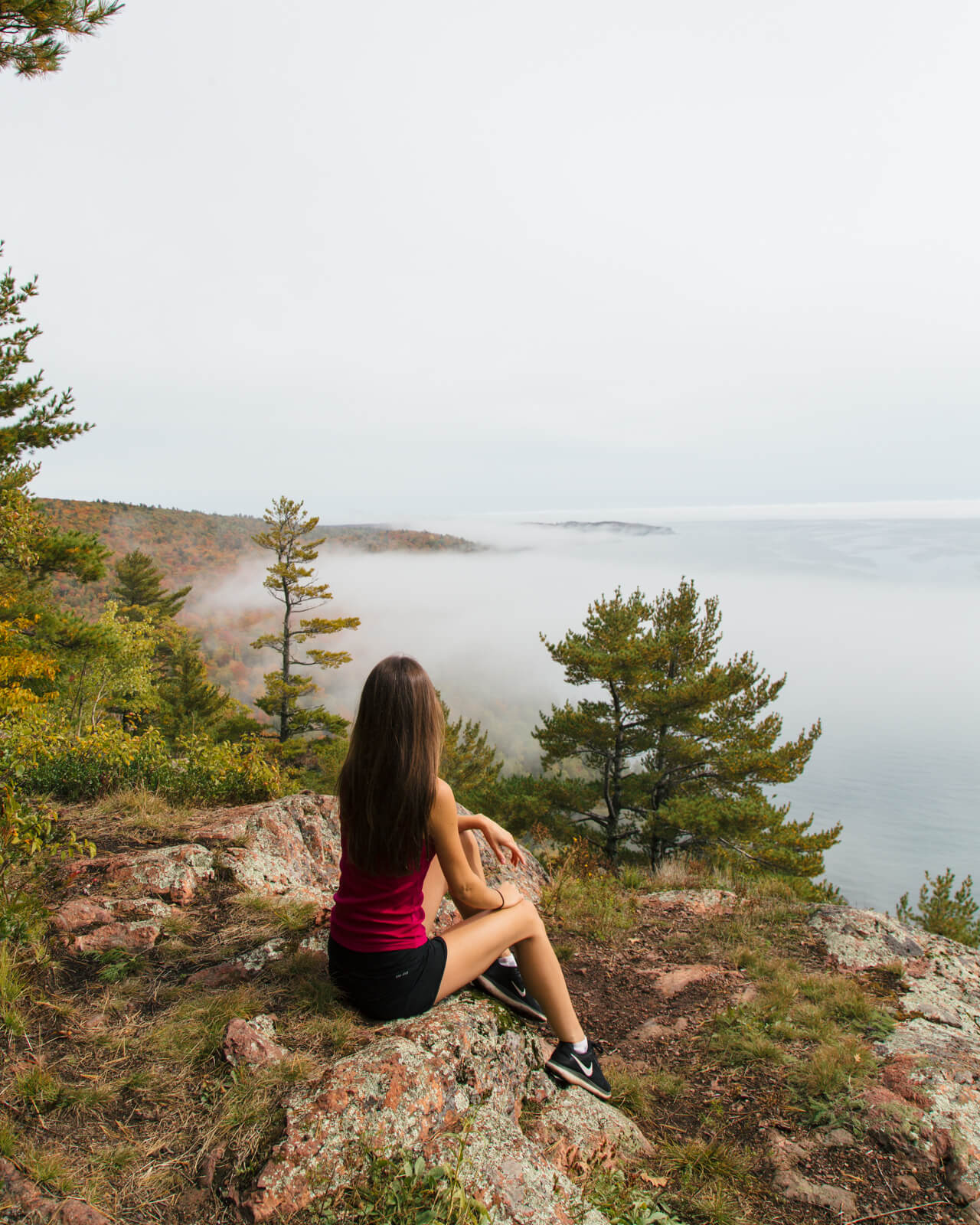 Last but not least, we ended the trip with a slow drive down Highway 41. The section between Copper Harbor and Delaware is one of the prettiest roads I've ever been on in the fall. I could've driven up and down it a hundred times!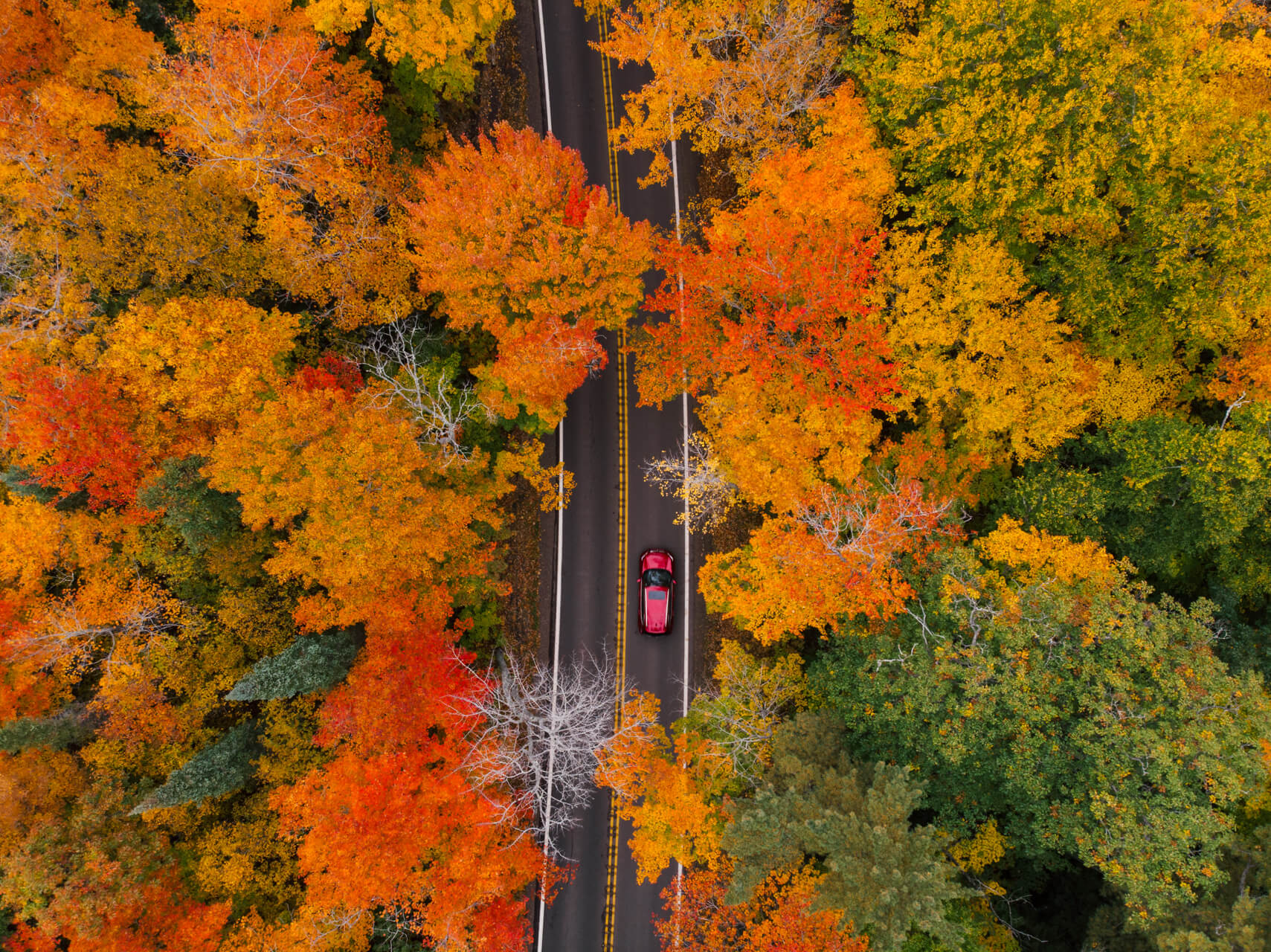 The Keweenaw Peninsula is a great place to explore and get out in nature. We had such a great time. I'd definitely recommend a fall trip here!
Eagle Harbor Lighthouse
670 Lighthouse Rd, Eagle Harbor, MI 49950
Brockway Mountain
(E) Brockway Mountain Drive, Mohawk, MI 49950
Brockway Mountain Overlook
Brockway Mountain Lookout
Brockway Mountain Dr, Mohawk, MI 49950
Hunter's Point Park
Mary MacDonald Preserve at Horseshoe Harbor
Mandan Rd, Copper Harbor, MI 49918
Bare Bluff
Russell and Miriam Grinnell Memorial Nature Sanctuary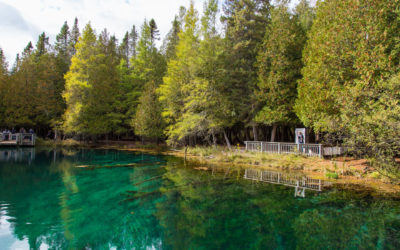 Okay, let's get the most important thing out of the way first... how on earth do you pronounce this name?! The best way to learn is to head to Michigan.gov's pronunciation key, which you can find here. Click on letter 'K', scroll down until you find Kitch-iti-kipi,...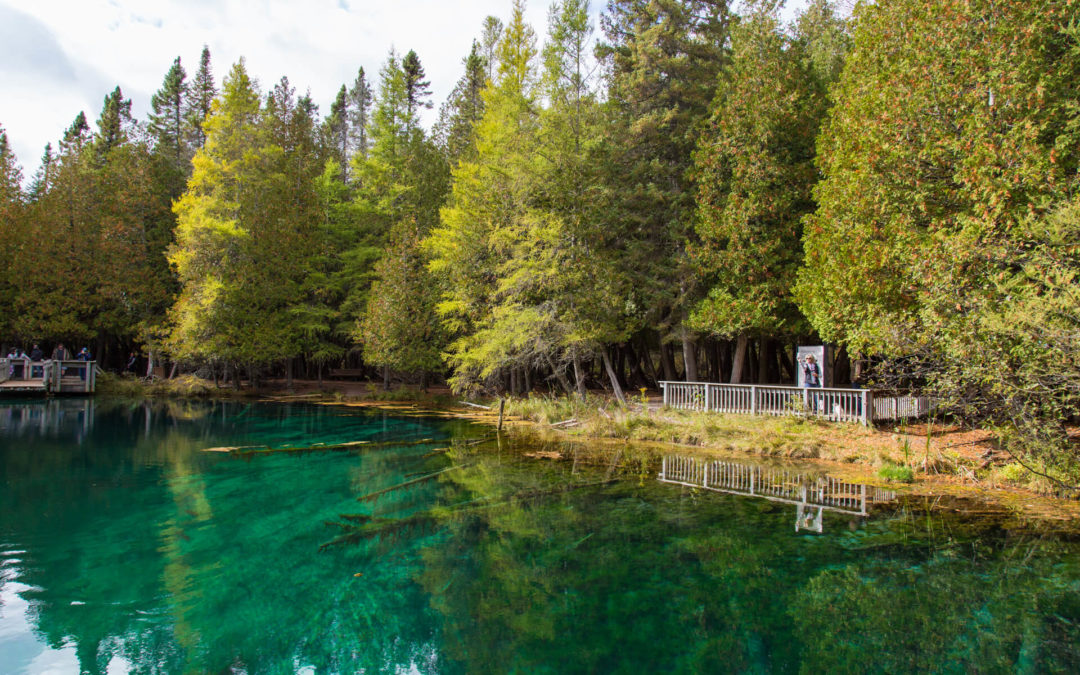 Okay, let's get the most important thing out of the way first... how on earth do you pronounce this name?! The best way to learn is to head to Michigan.gov's pronunciation key, which you can find here. Click on letter 'K', scroll down until you find Kitch-iti-kipi,...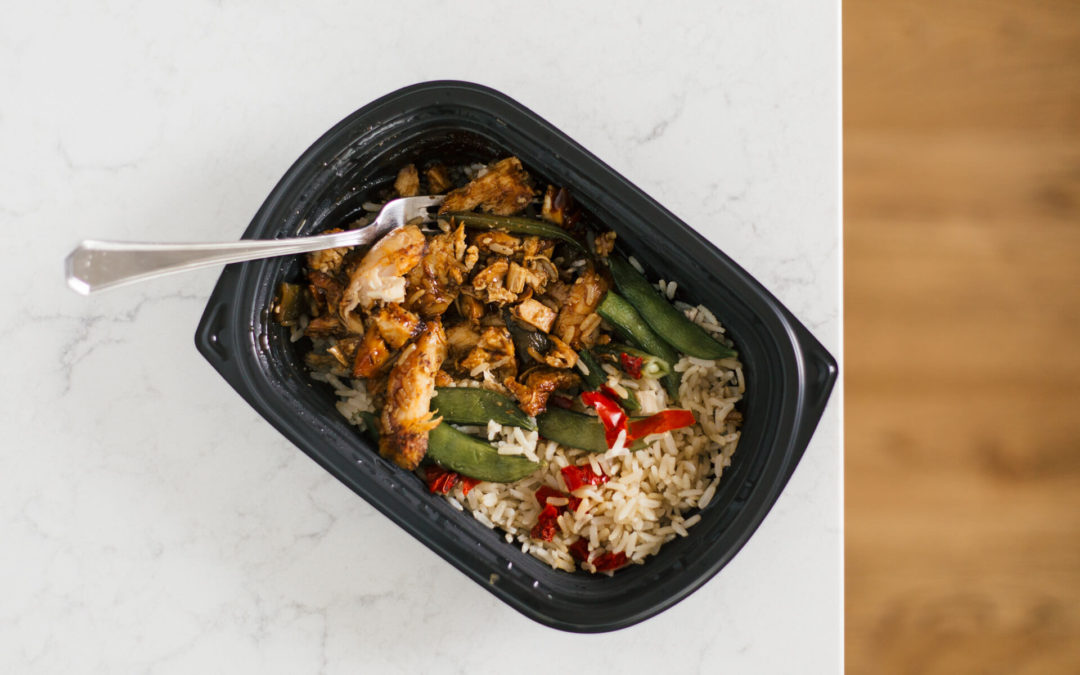 This post is sponsored by Kwik Trip!One of my favorite things Kwik Trip has recently introduced are their Take Home Meals. If you're unfamiliar, these are freshly-prepared lunch and dinner options that can be heated up in the microwave and ready to eat within minutes!...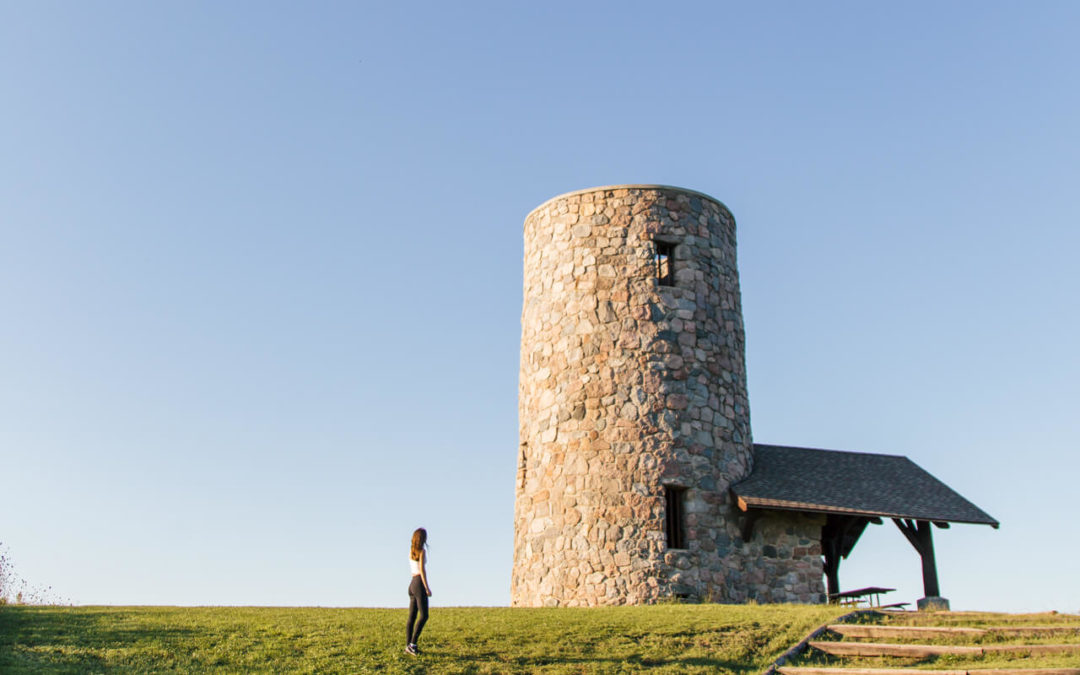 This post is in partnership with Travel Iowa.Over Labor Day weekend, I traveled down to Clear Lake, Iowa to explore two state parks nearby - Pilot Knob State Park and McIntosh Woods State Park. I had never been to Iowa before so I was so excited to see some new...