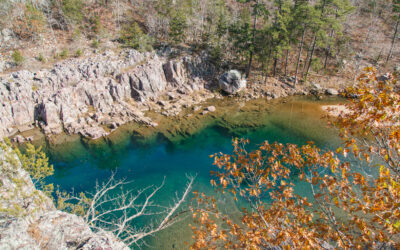 Exploring the Missouri Ozarks and Arcadia Valley for the first time is like stepping into a hidden paradise. From dazzling turquoise springs to stunning rock formations, every destination was a feast for the senses.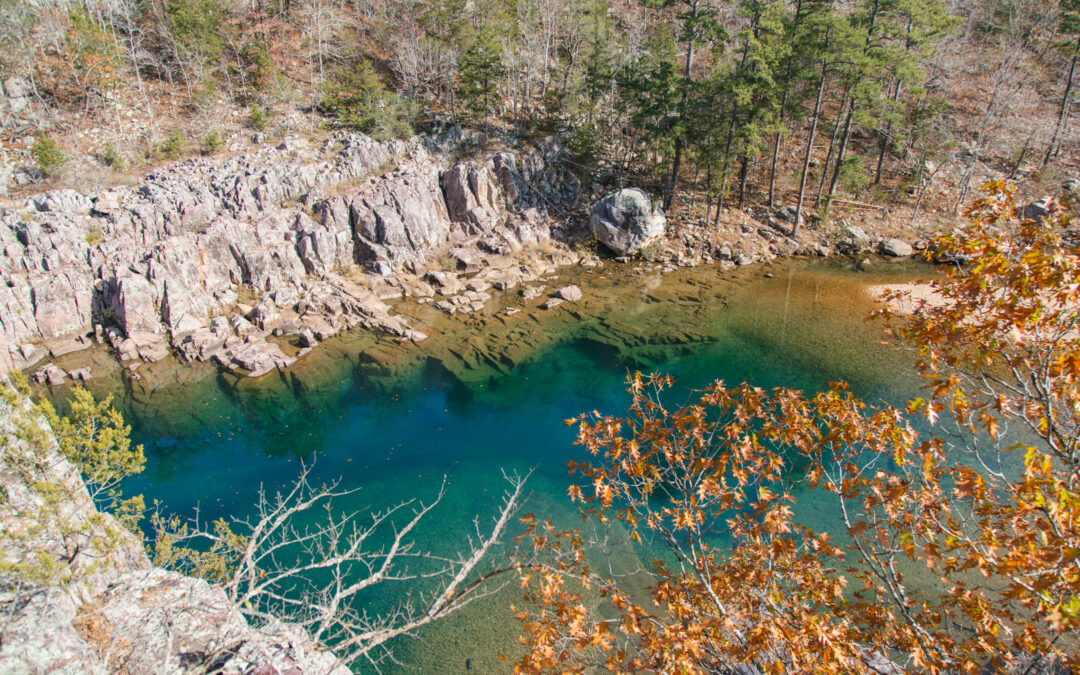 Exploring the Missouri Ozarks and Arcadia Valley for the first time is like stepping into a hidden paradise. From dazzling turquoise springs to stunning rock formations, every destination was a feast for the senses.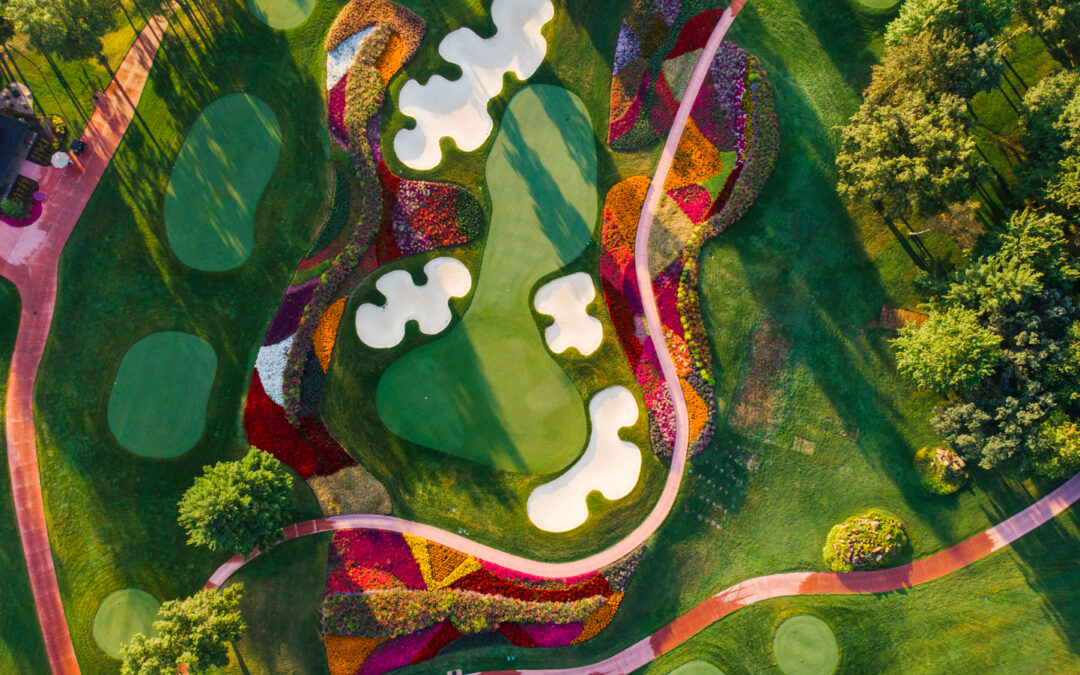 Welcome to SentryWorld - a premier travel destination in central Wisconsin. Located in Stevens Point, SentryWorld is home to a brand new boutique hotel, a world-class golf course and three on-site restaurants. My husband and I spent one night here in partnership with...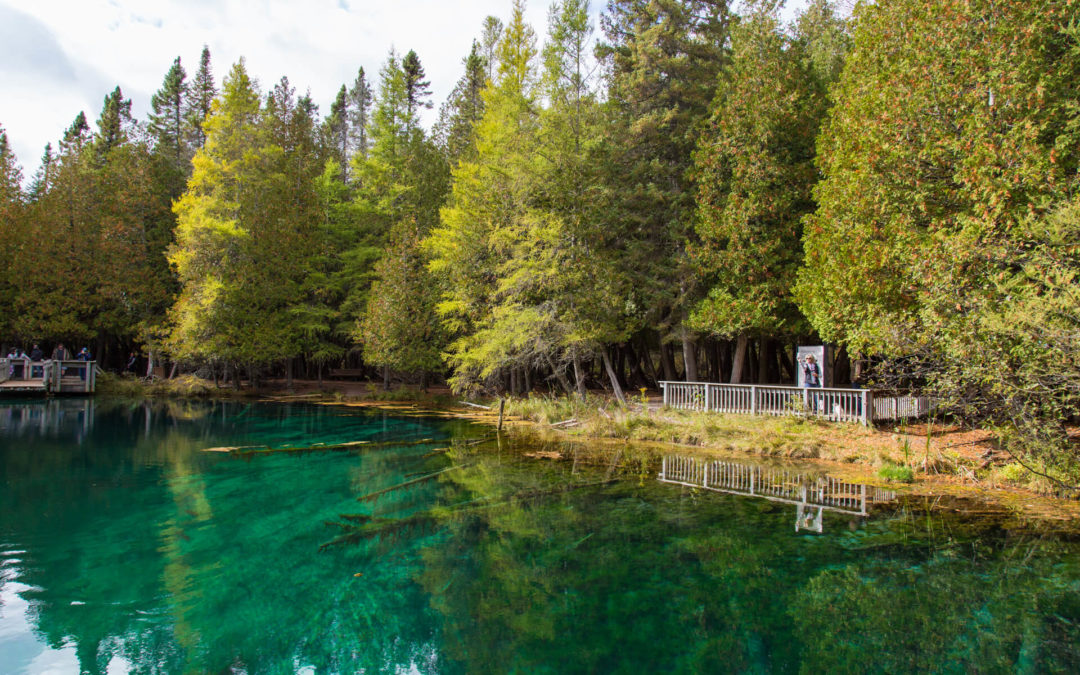 Okay, let's get the most important thing out of the way first... how on earth do you pronounce this name?! The best way to learn is to head to Michigan.gov's pronunciation key, which you can find here. Click on letter 'K', scroll down until you find Kitch-iti-kipi,...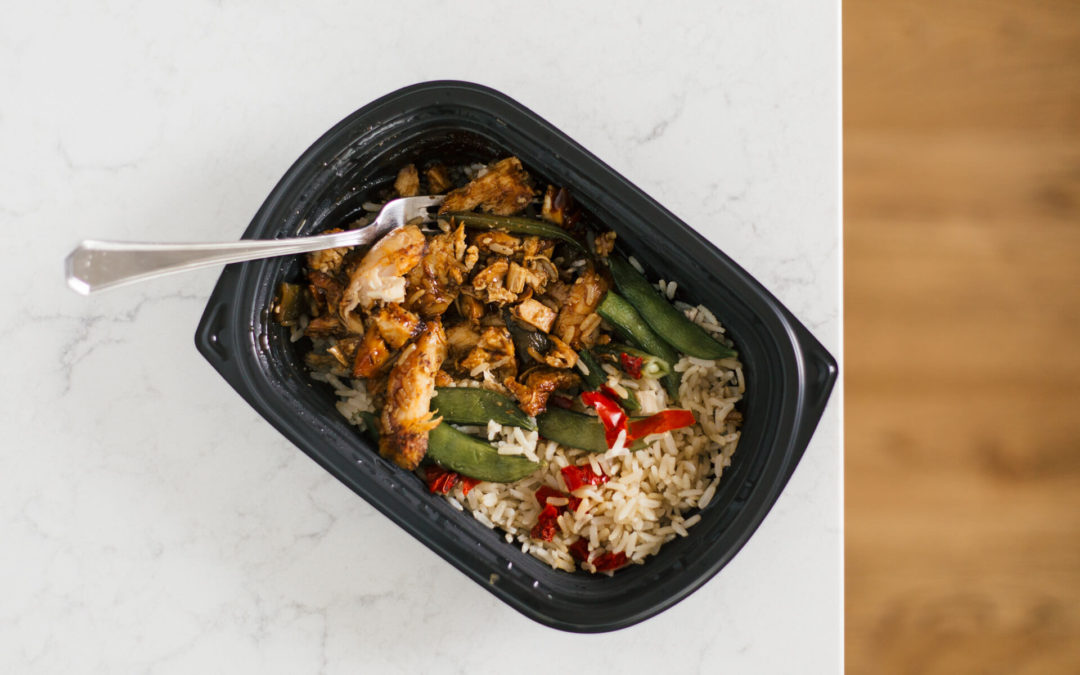 This post is sponsored by Kwik Trip!One of my favorite things Kwik Trip has recently introduced are their Take Home Meals. If you're unfamiliar, these are freshly-prepared lunch and dinner options that can be heated up in the microwave and ready to eat within minutes!...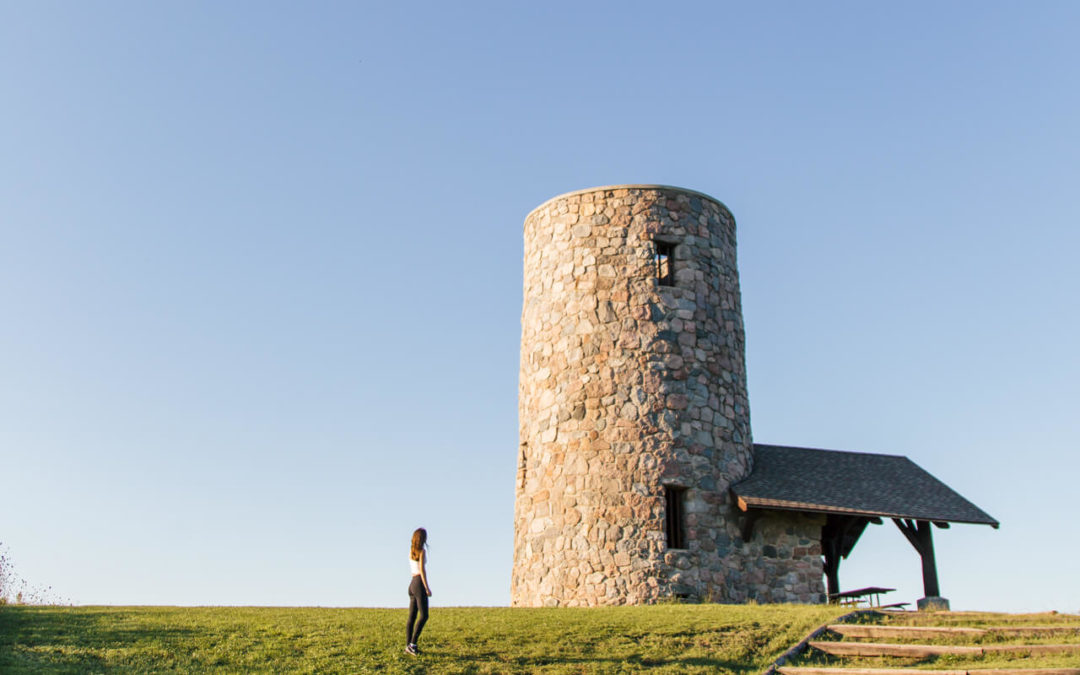 This post is in partnership with Travel Iowa.Over Labor Day weekend, I traveled down to Clear Lake, Iowa to explore two state parks nearby - Pilot Knob State Park and McIntosh Woods State Park. I had never been to Iowa before so I was so excited to see some new...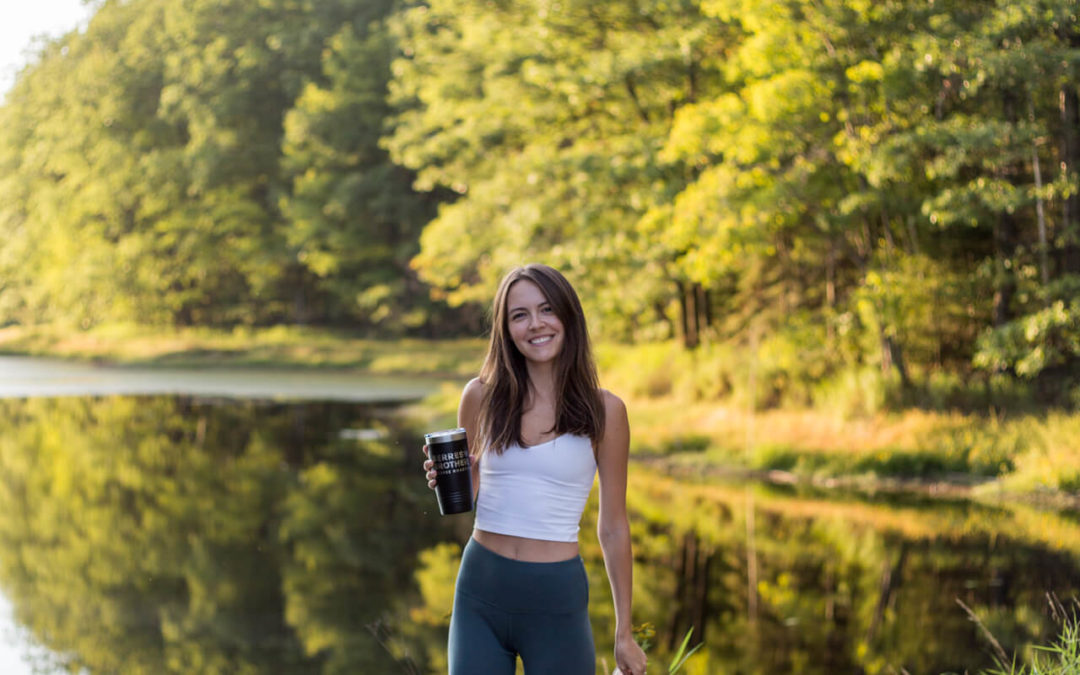 This post is in partnership with Berres Brothers. All opinions are my own. One thing I absolutely love is discovering local businesses that make really good, high-quality products. So when Berres Brothers, a Wisconsin-based coffee roaster, reached out to me I couldn't...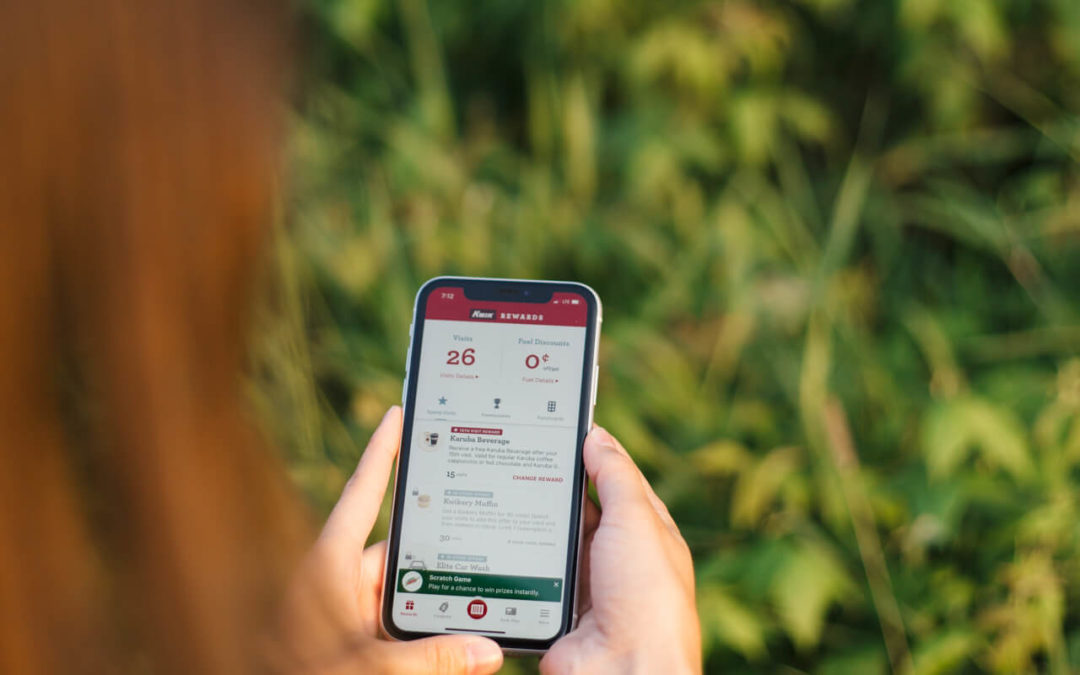 This post is sponsored by Kwik Trip!If you're a Kwik Trip regular but you don't have their app yet, stop everything you're doing and go download it! Their free app has so many fun features and awesome benefits that you may be missing out on. Here are a few that I...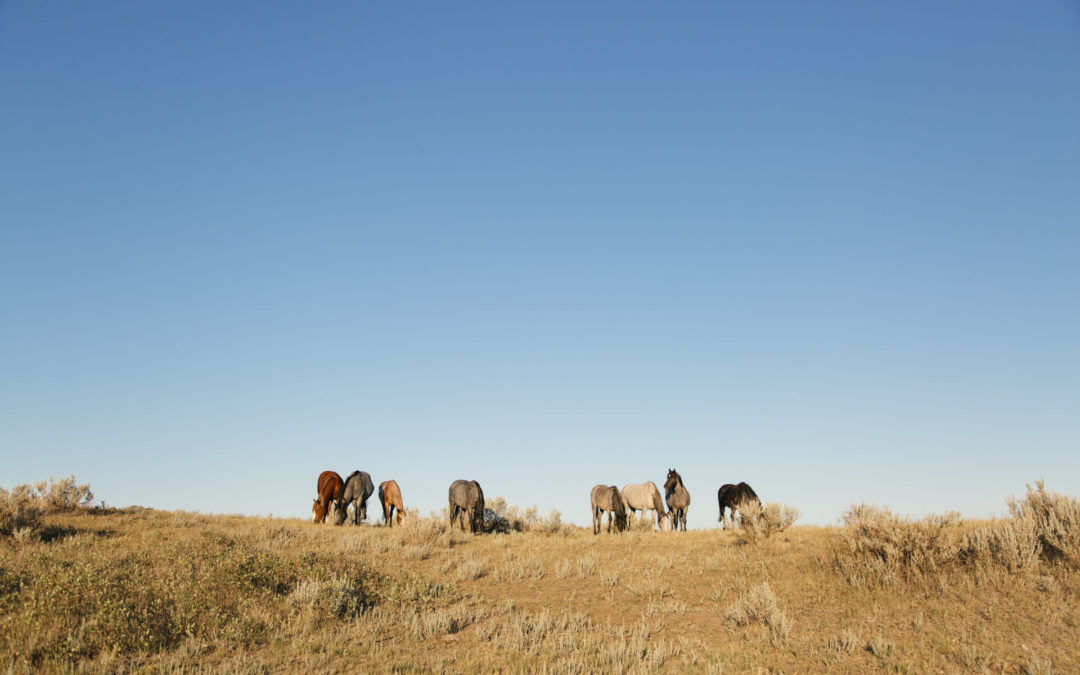 In early August, I traveled to western North Dakota and stayed in the lively city of Dickinson. I explored the area for three full days and discovered so many awesome spots and things to do! From outdoor adventures to unique dining experiences, Dickinson, North Dakota...
This post is in partnership with Travel Ironwood.I've driven through Ironwood, Michigan before but I've never actually stopped to explore until just recently. We spent a weekend there in mid-August and I couldn't have been more impressed! This small town in the Upper...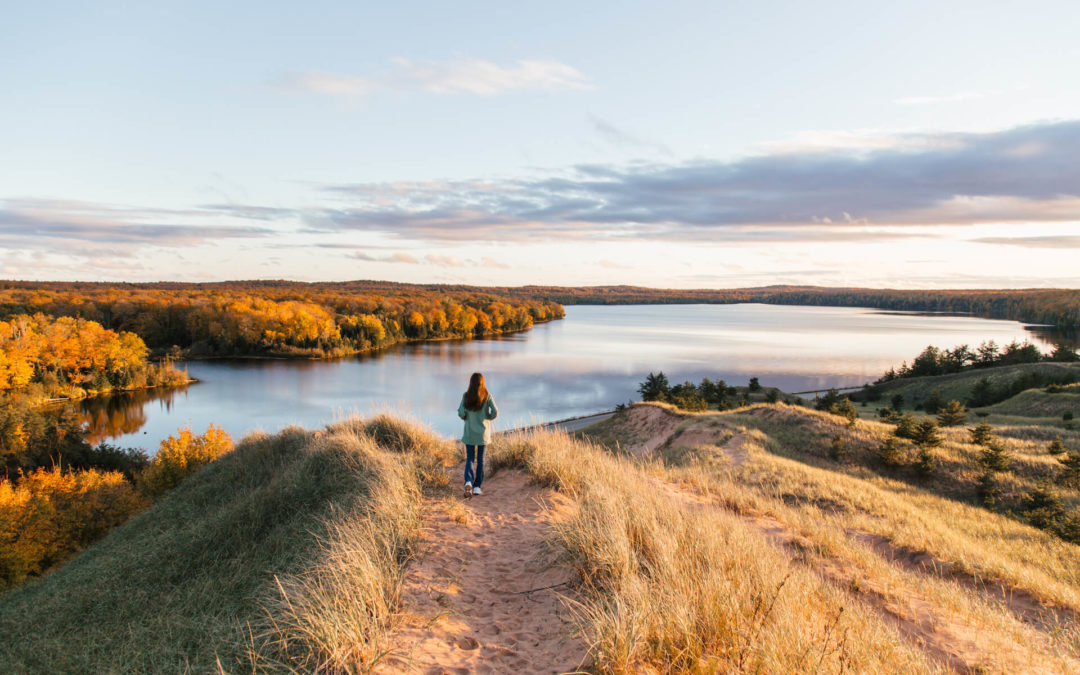 Last October, my brothers and I went on a two-night trip to Grand Marais, Michigan. Grand Marais is located in the Upper Peninsula along the Lake Superior shoreline (check out the map below!). With a population of only 300 people, this tiny town has a very important...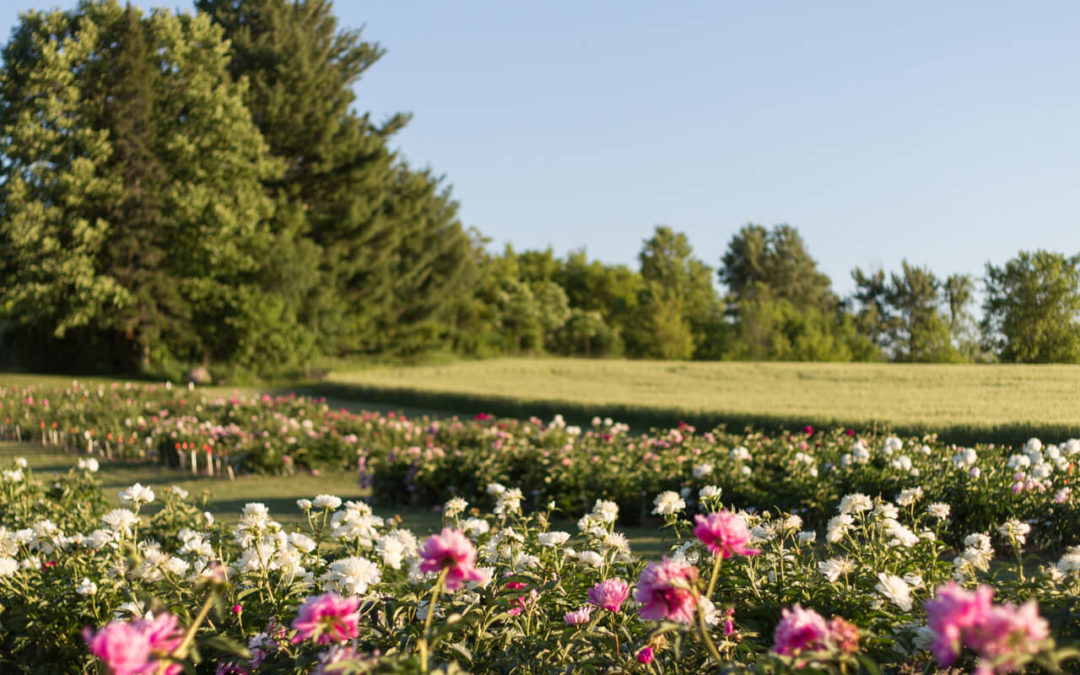 I've been searching for a Wisconsin peony farm for awhile now and I finally found one! Surrounded by beautiful rolling farmland, Oh My Peonies is one of the most picturesque Wisconsin flower fields I've ever seen.W12925 Mielke Rd, Marion, WI 54950Pink, white, and...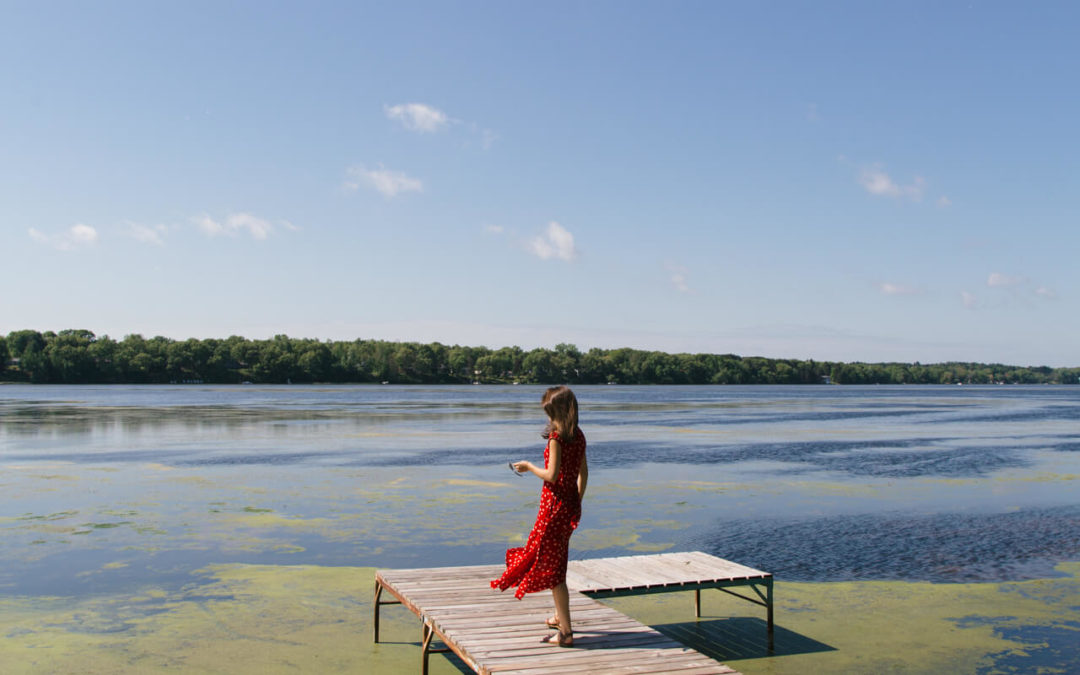 This post is sponsored by Marquette County and Travel Wisconsin. All words and images are my own.Located in southcentral Wisconsin, Marquette County is made up of gently-rolling hills, small town charm, and a plethora of rivers and lakes. We recently spent a couple of...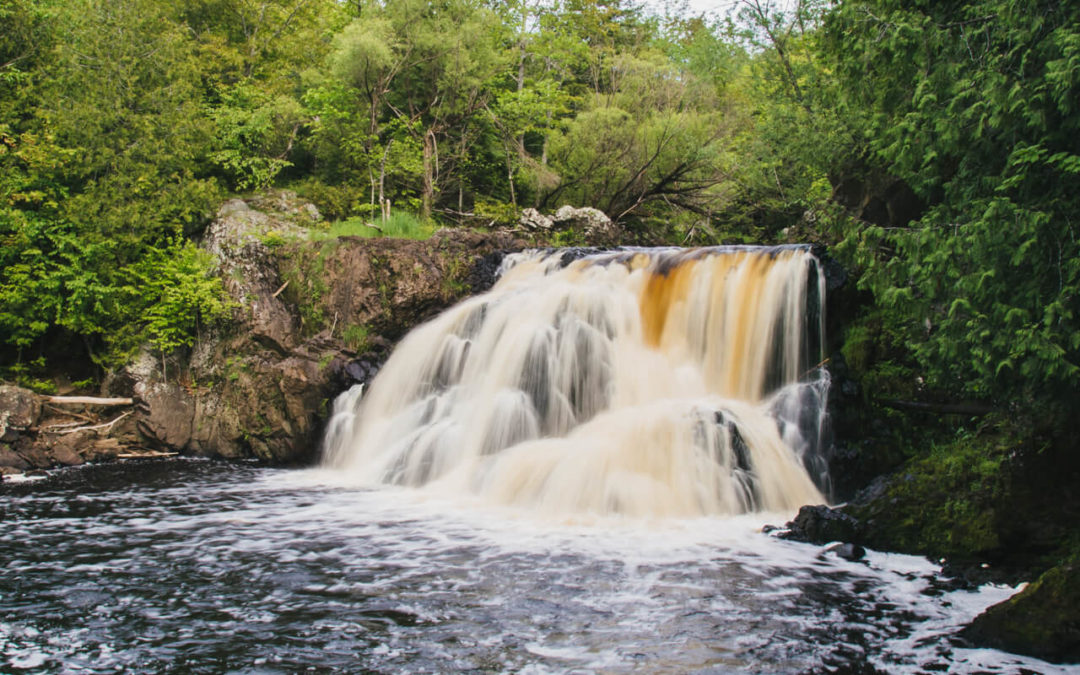 Last spring, we went on a day-long "waterfall tour" in northwest Wisconsin. The route I created ended up being about 75 miles long and brought us to seven different waterfalls (Gile Falls, Upson Falls, Copper + Brownstone Falls, Potato River Falls, Superior Falls, and...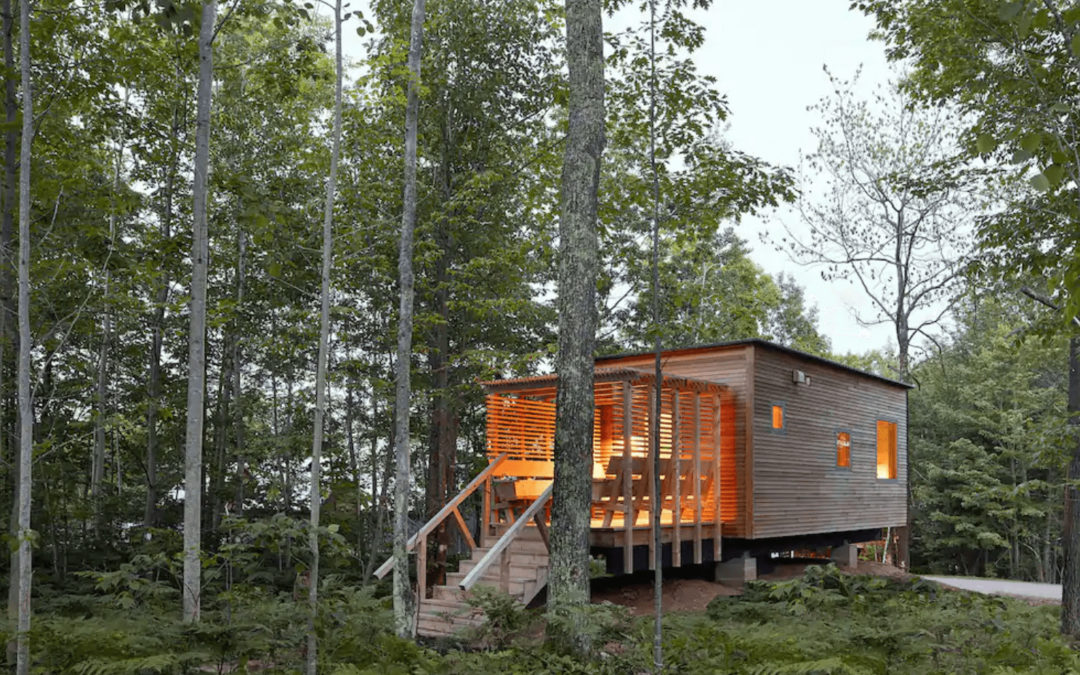 1. Tiny On The River Location: Black River Falls, WI Avg. Rate: $137/night "Exquisite Wisconsin design and craftsmanship is on display in cedar trim, cherry cabinets, oak floors and tons of high-end accoutrements like marble countertops, heated floors, fireplace, a...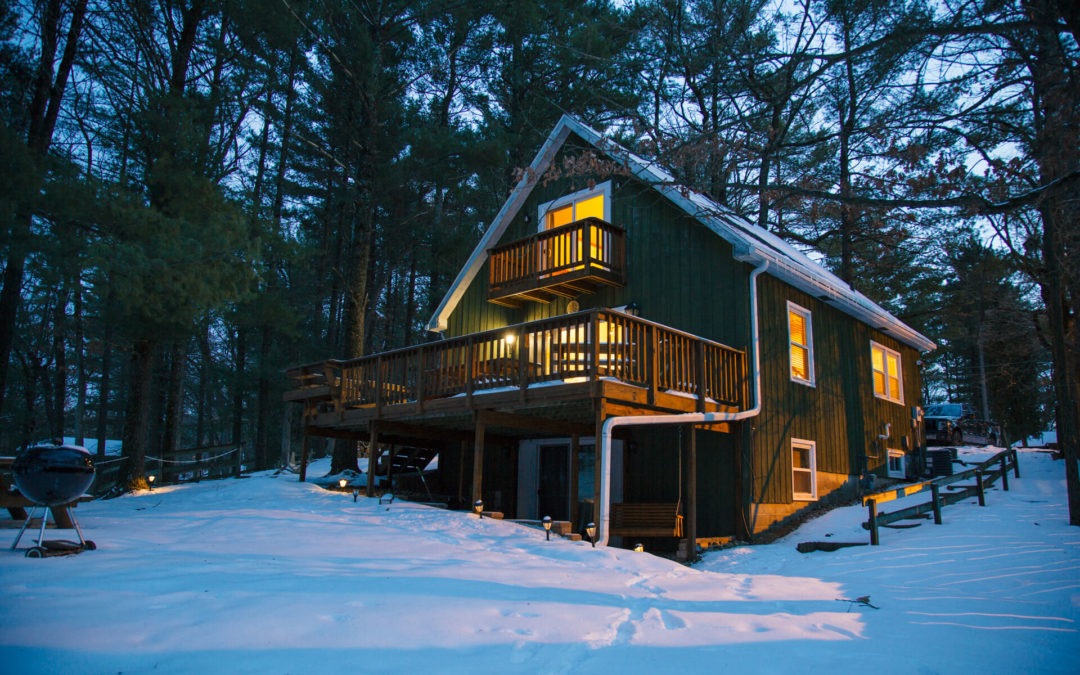 Our trip was sponsored by Wisconsin Dells Visitor & Convention Bureau. All opinions are my own.Wisconsin Dells is known as the "Waterpark Capital of the World" but there's another side to this popular Wisconsin destination that you may not realize... A quieter,...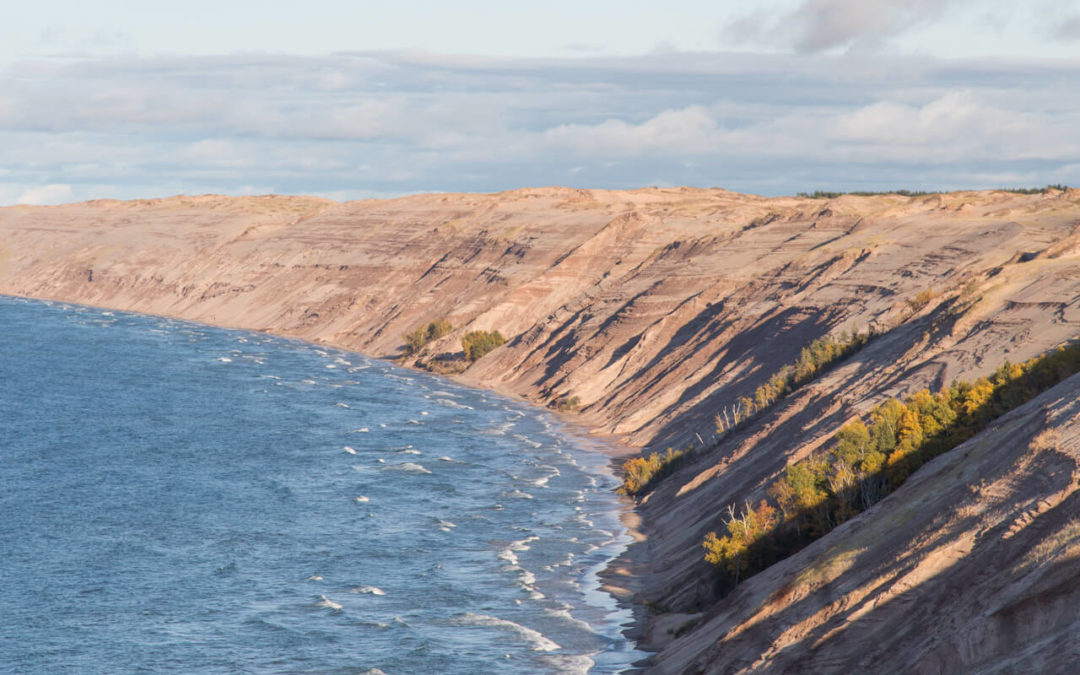 In mid-October, my two brothers and I went on a trip up to Grand Marais, Michigan to do some exploring and to see the Grand Sable Sand Dunes. None of us had ever been to this area of the UP before so we were excited to see some new terrain. One of the best and most...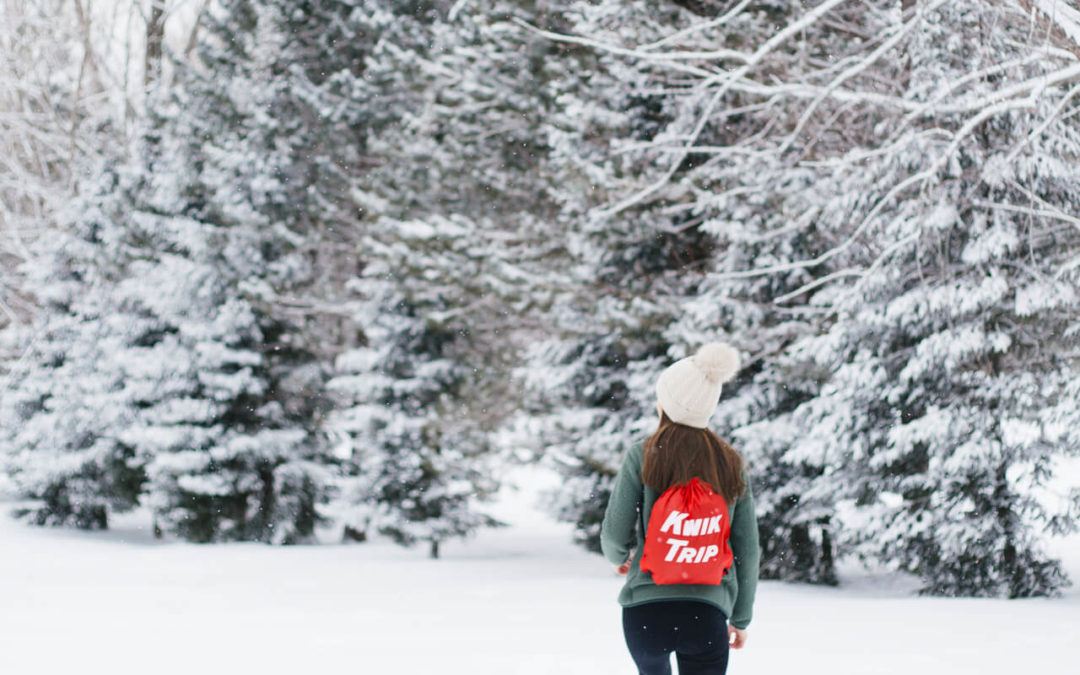 There are so many awesome things I love about Kwik Trip – their coffee, their Glazer donuts, how clean their stores always are, the staff friendliness… I could write a mile-long list! But for today's blog post, I wanted to highlight five in particular!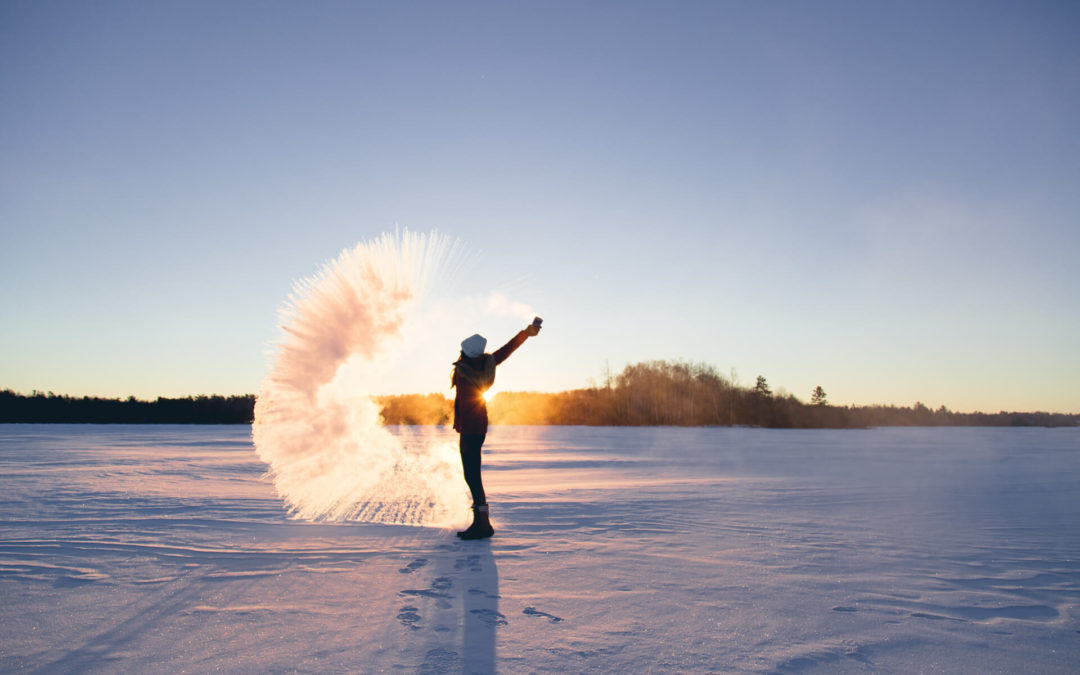 This is one of my favorite tricks that you can do in the winter. Each season, there are typically only a few days when this is possible. So if the conditions are right, make sure to take advantage of it!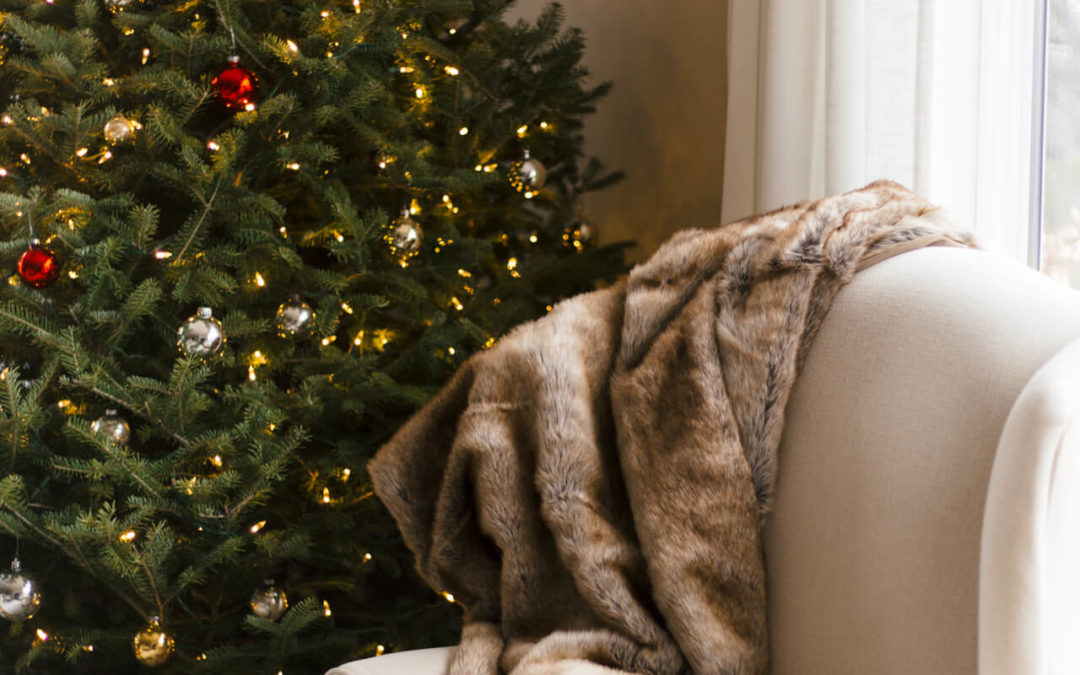 This post is sponsored by Lands' End. You can use code: NORTHERNER for 50% off at landsend.com until 12/15/2020!It's been a rather unusual start to the winter this year. October felt like January, November felt like September, and so far, December has been dry as a...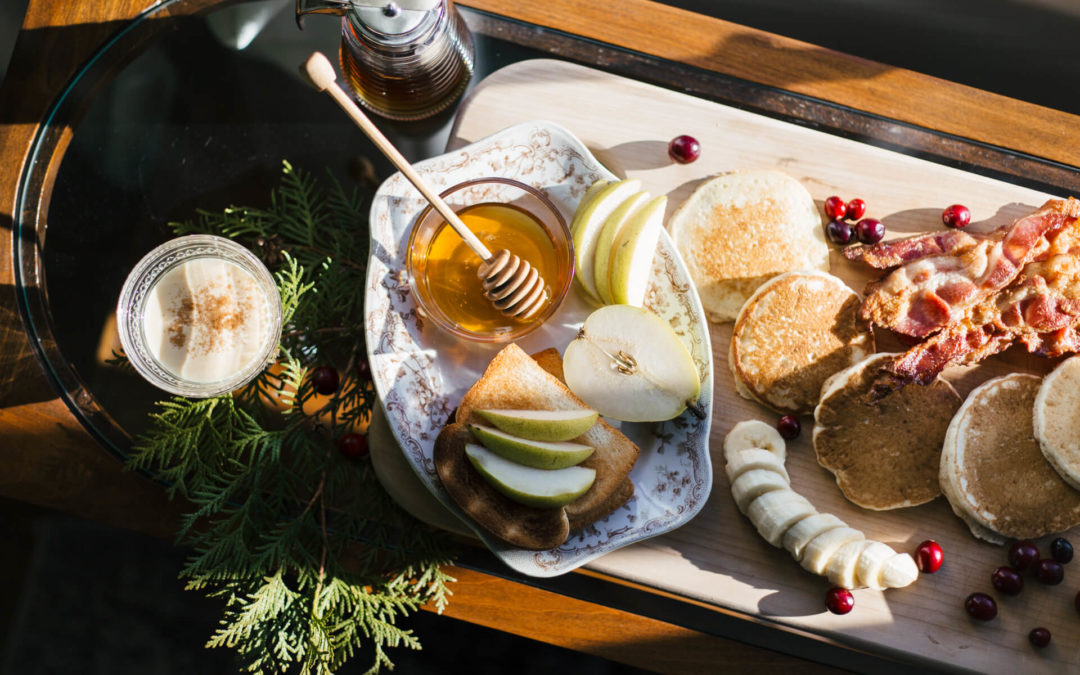 *I'm one of Kwik Trip's 2020 brand ambassadors. Read my other KT blog post here!I've been getting in the holiday spirit lately - I'm starting to decorate our tree, I've been playing some Christmas music, and I created this holiday-themed Kwik Trip breakfast board! I...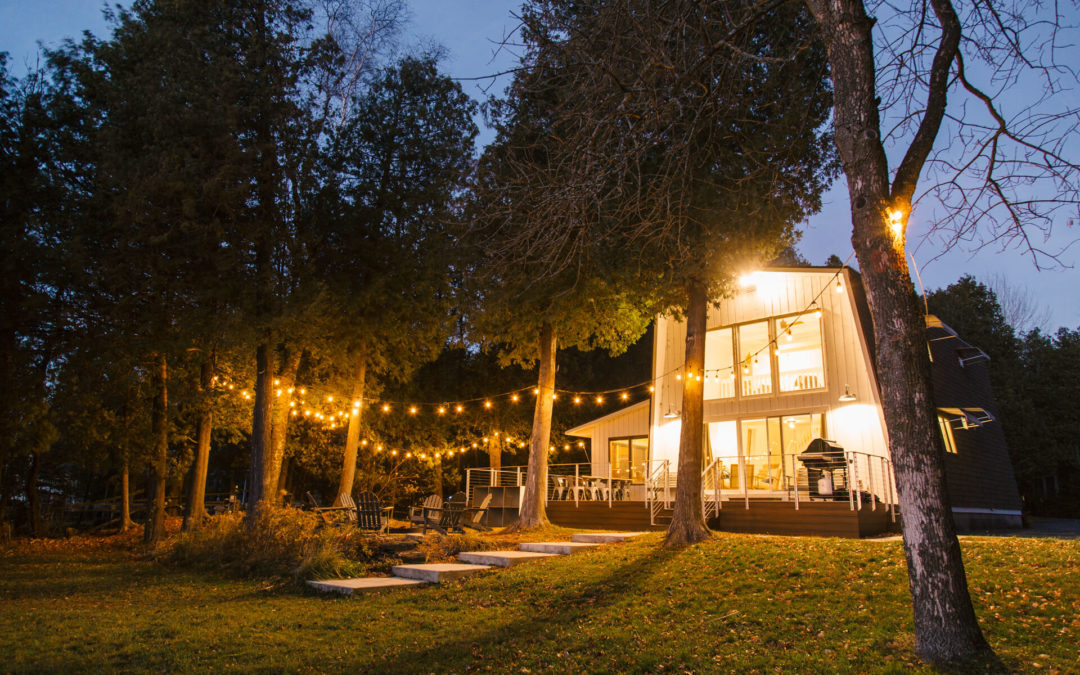 On the quieter, eastern side of the Door County peninsula sits a stunning cabin rental called The Bay.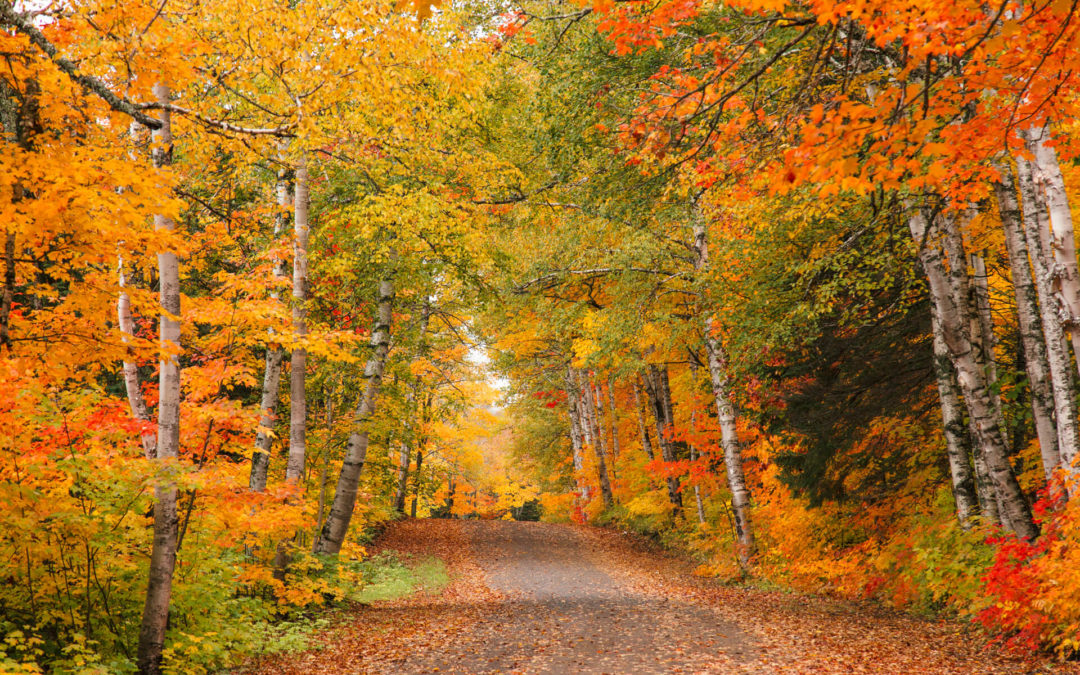 In mid-September, we traveled to the Keweenaw Peninsula to see the fall colors. I've always wanted to visit this area of the UP and I'm so happy we did! It's beautiful up there with lots of places to sightsee, hike, and explore. If you're not familiar, the Keweenaw...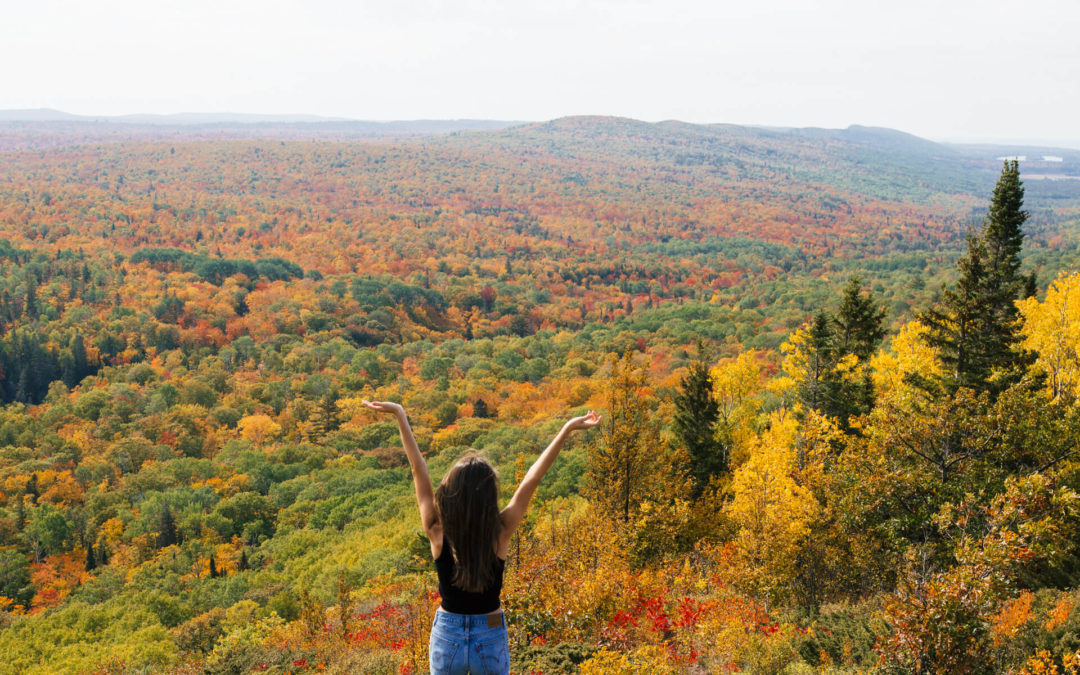 Brockway Mountain is definitely a must-see when visiting the Keweenaw Peninsula. It's a beautiful spot to view the Michigan landscape, especially in the fall. And don't let the name fool you - there's no hiking or climbing involved to get to this viewpoint. You simply...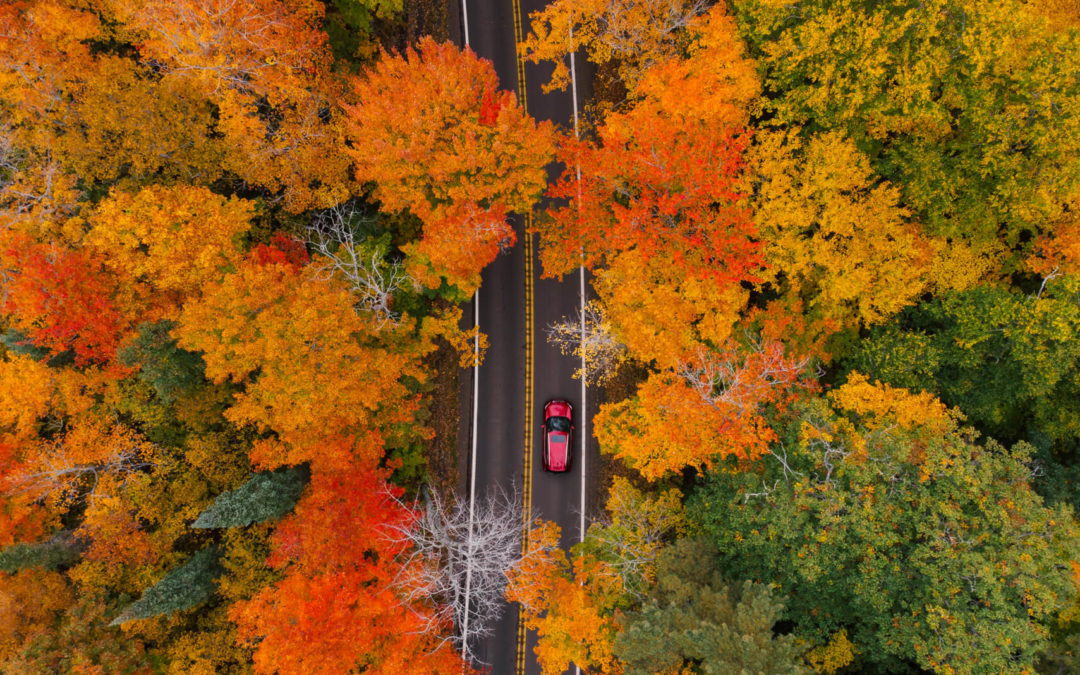 The Keweenaw Peninsula has so many beautiful backroads to explore and photograph. But there's one road in particular that needs its own separate mention - Highway 41 (specifically, the 11-mile section between Copper Harbor and Delaware.) With the colorful trees...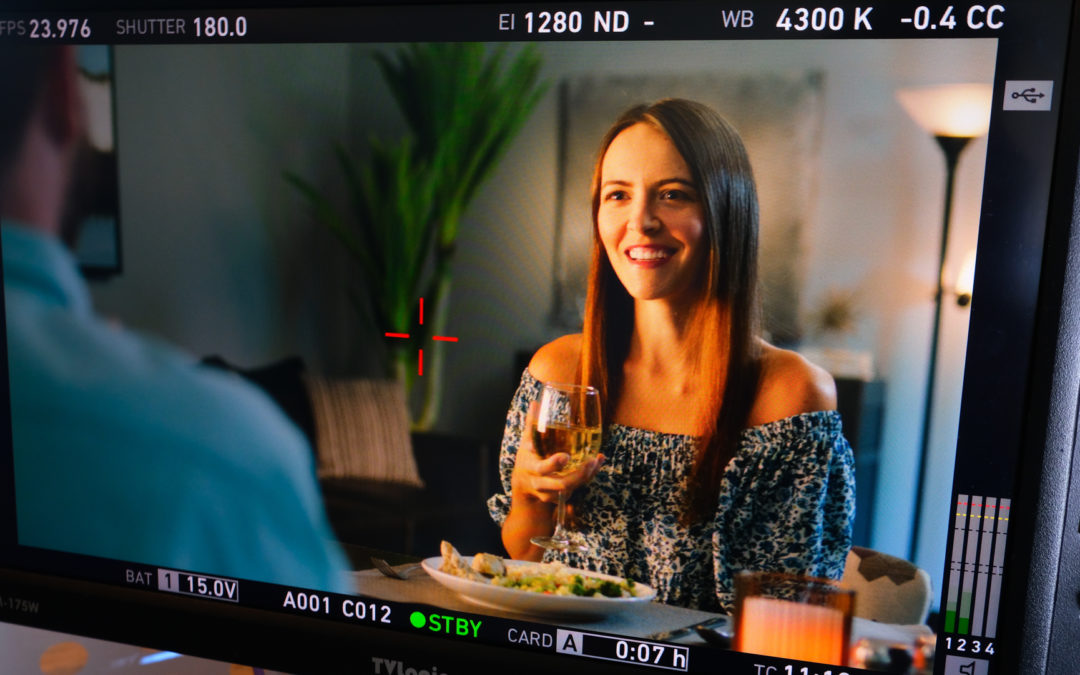 A few weeks ago, I traveled down to Madison for two days to play the part of "Ashley" in an upcoming Kwik Trip commercial! (They thought it'd be fun to have some of their brand ambassadors play a few roles instead of professional actors). Honestly one of the coolest...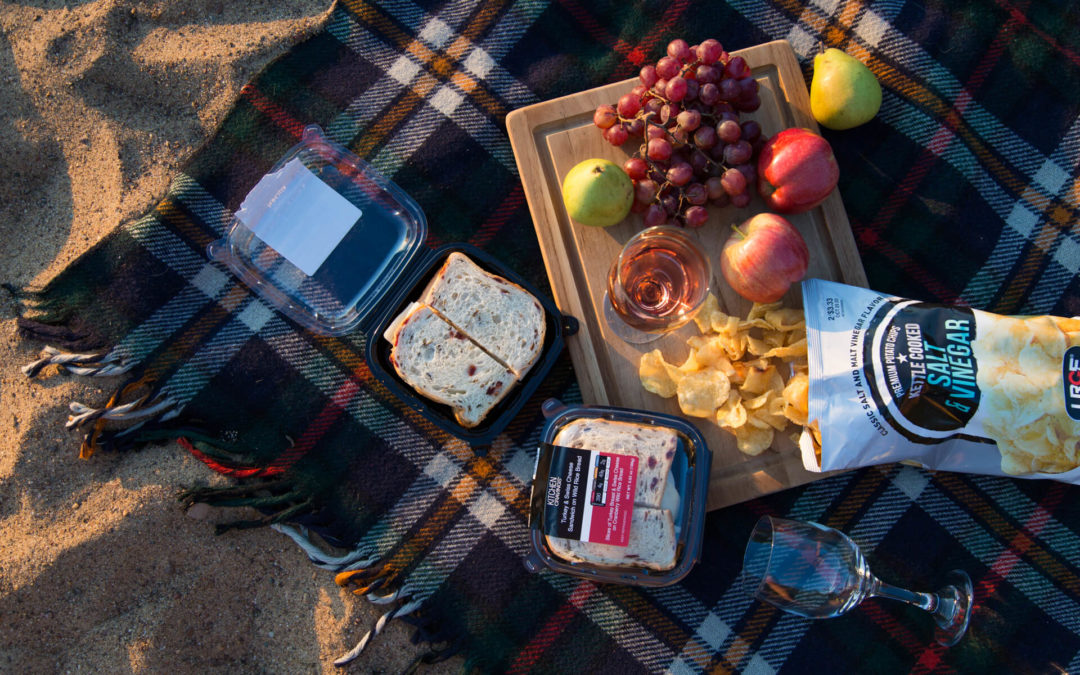 It's no secret that I love beach campfires and lakeside picnics. So when I decided to put together a Kwik Trip-inspired one, I had only one requirement: every picnic item had to come from there. So we swung by the nearest store, grabbed a basket, and started perusing...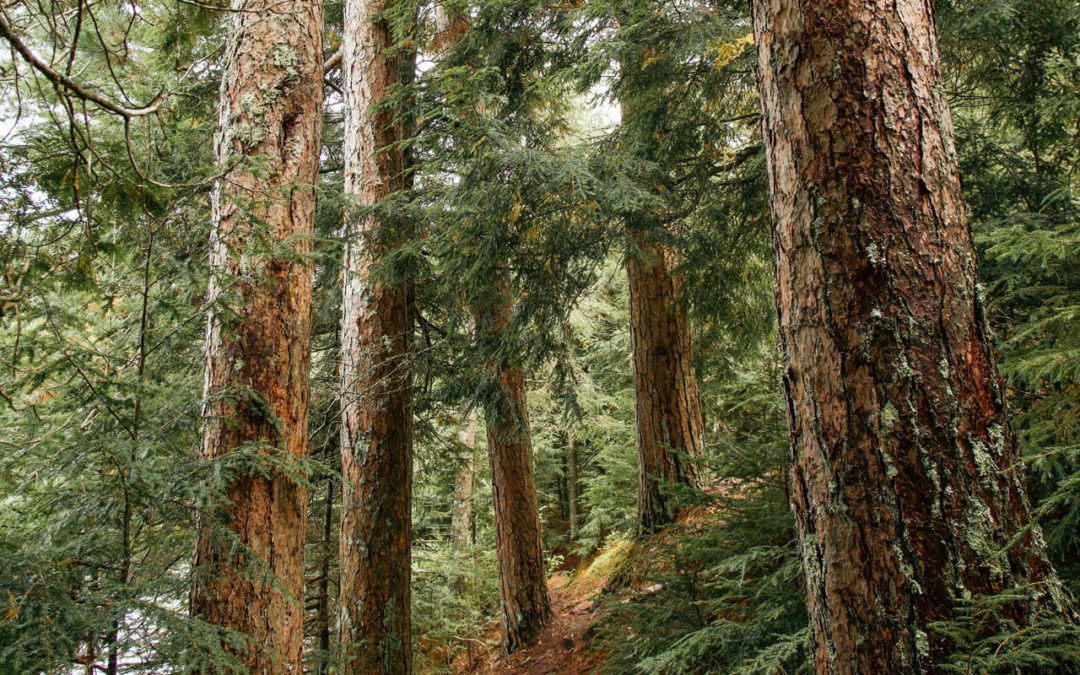 In the forests surrounding the area of Sayner-Star Lake is a beautiful hiking spot called Trampers Trail. This trail brings you through old-growth forest and along the edge of Star Lake. I had explored this area during my trip with Wisconsin Travel Best Bets and...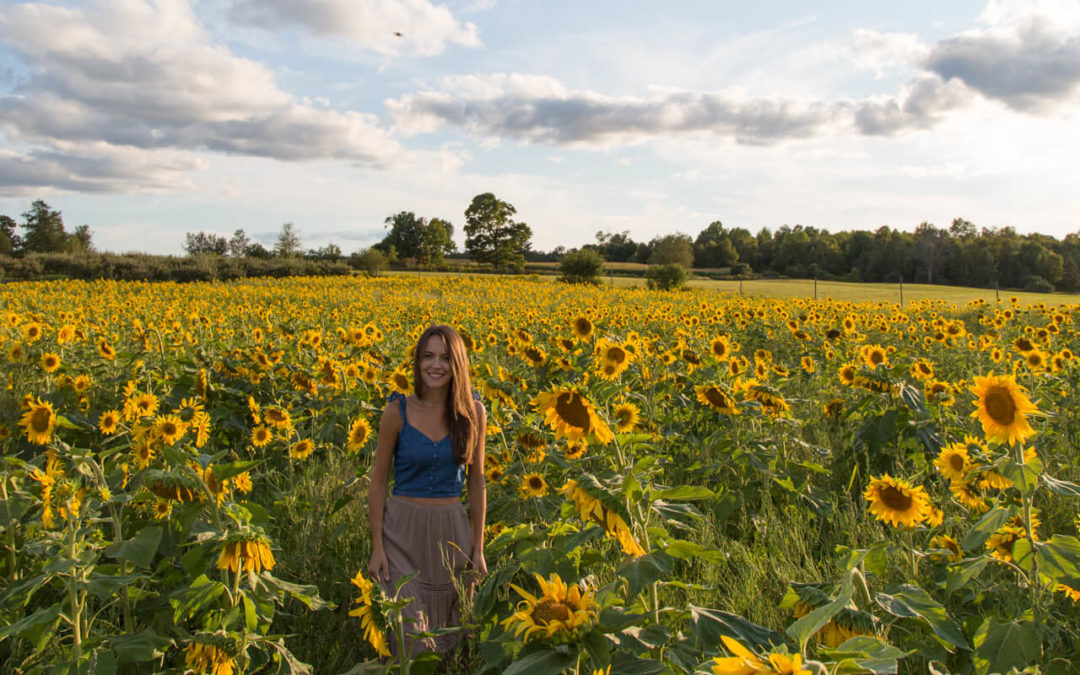 Usually, around this time of year, the sunflowers are long gone here in Wisconsin. But there's one place where they're still going strong: Helene's Hilltop Orchard! This bustling family farm is located about 25 minutes north of Wausau, right outside of Merrill, WI. I...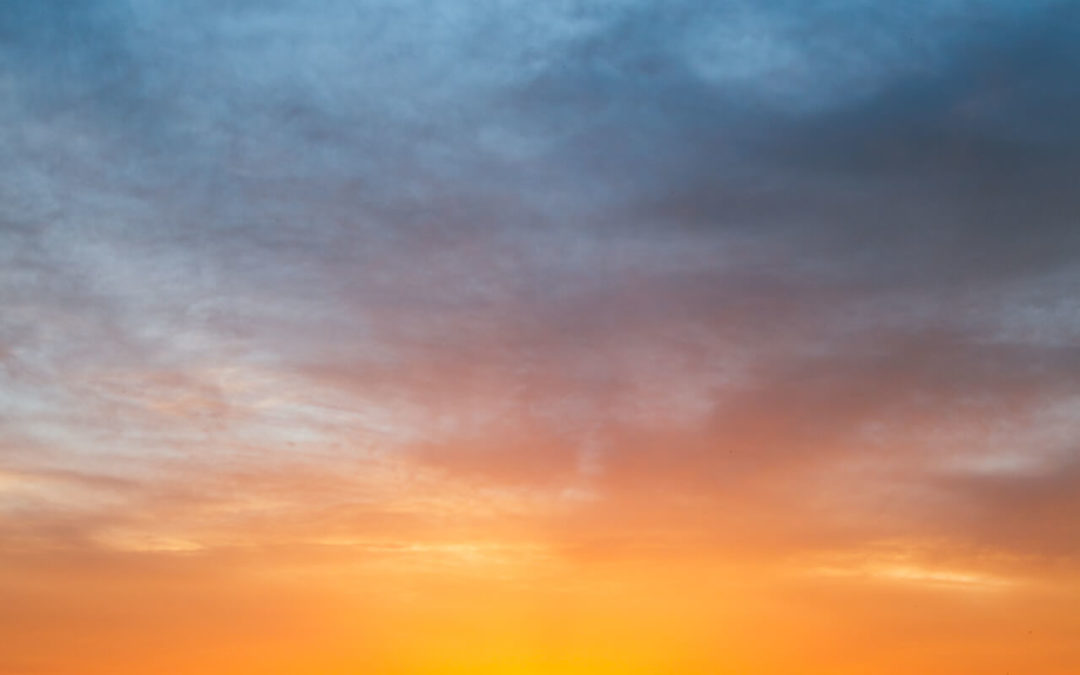 As a photographer, I'm constantly chasing light and wondering what the upcoming sunrise or sunset will be like. So today, I wanted to share four apps that I've tested lately. The common goal of these apps is to help predict how vibrant golden hour will be and to...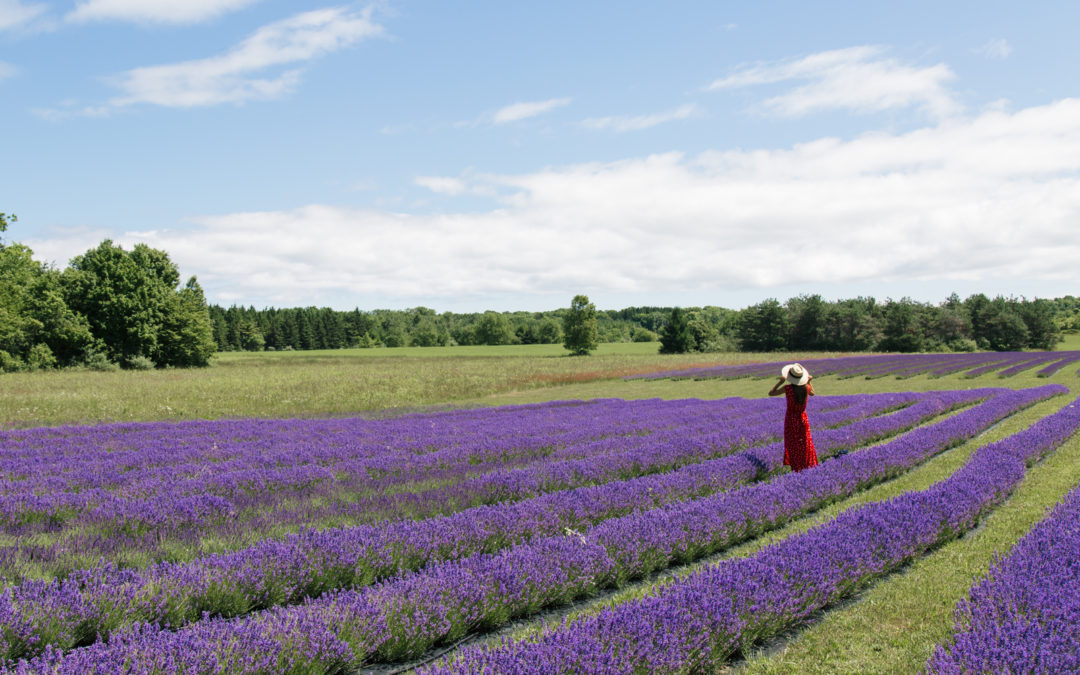 This past weekend, I traveled to Washington Island in order to photograph a wedding. The following day, I decided to take advantage of my time here and headed to the lavender fields - something I've always wanted to do! The fields were in full bloom and absolutely...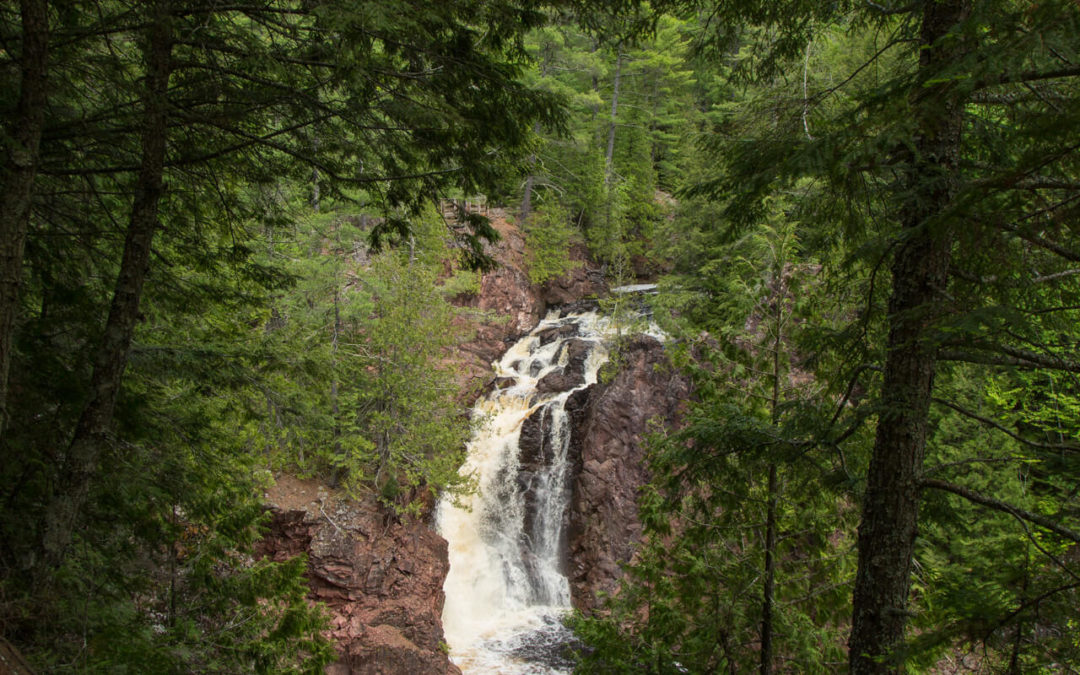 Copper Falls State Park is a beautiful section of public land in northwest Wisconsin. Located in Ashland County, this 3,000-acre park was our third stop on our waterfall tour! There are two major waterfalls within the park: Copper Falls and Brownstone Falls. Both can...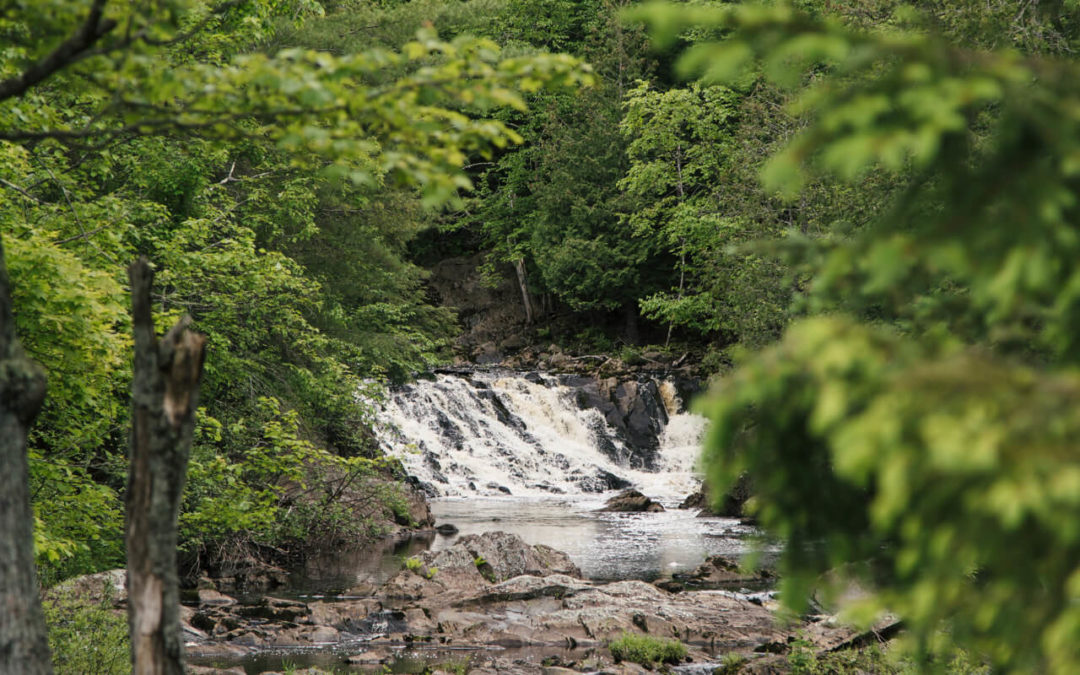 Upson Falls was the second stop on our day-long waterfall tour. This waterfall is located right by the little town of Upson and can be visited by entering Upson Falls Campground (there's no fee to enter and visit the falls - there's only a cost if you're camping). The...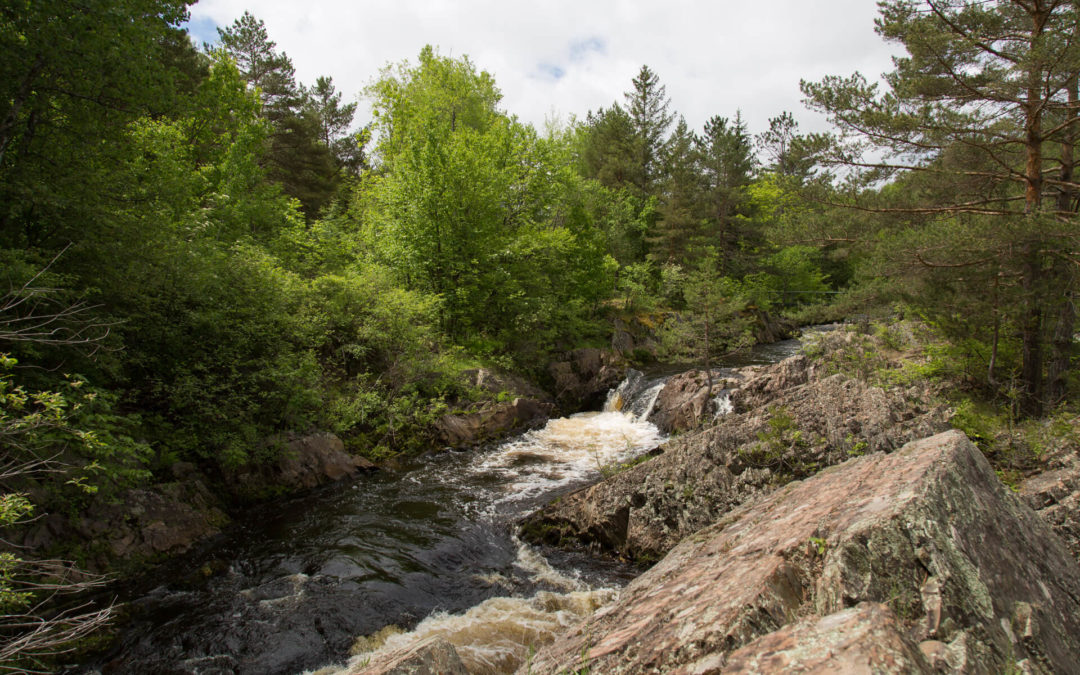 Wisconsin has quite a few waterfalls, especially in northwest Wisconsin. I've always wanted to see a few of them so one Saturday, we went on a day-long waterfall tour! Our first stop was Gile Falls, a small waterfall located right in the tiny town of Gile.As you head...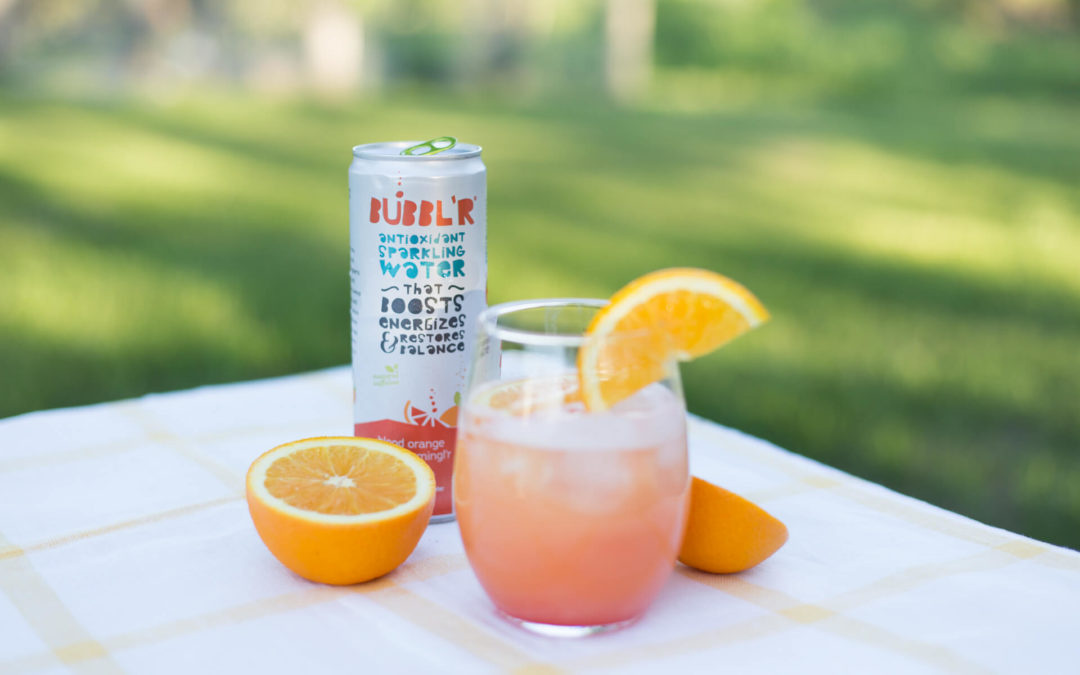 Today I've teamed up with BUBBL'R to share this delicious and super easy summertime drink recipe! BUBBL'R is an antioxidant sparkling water brand based out of Madison, Wisconsin.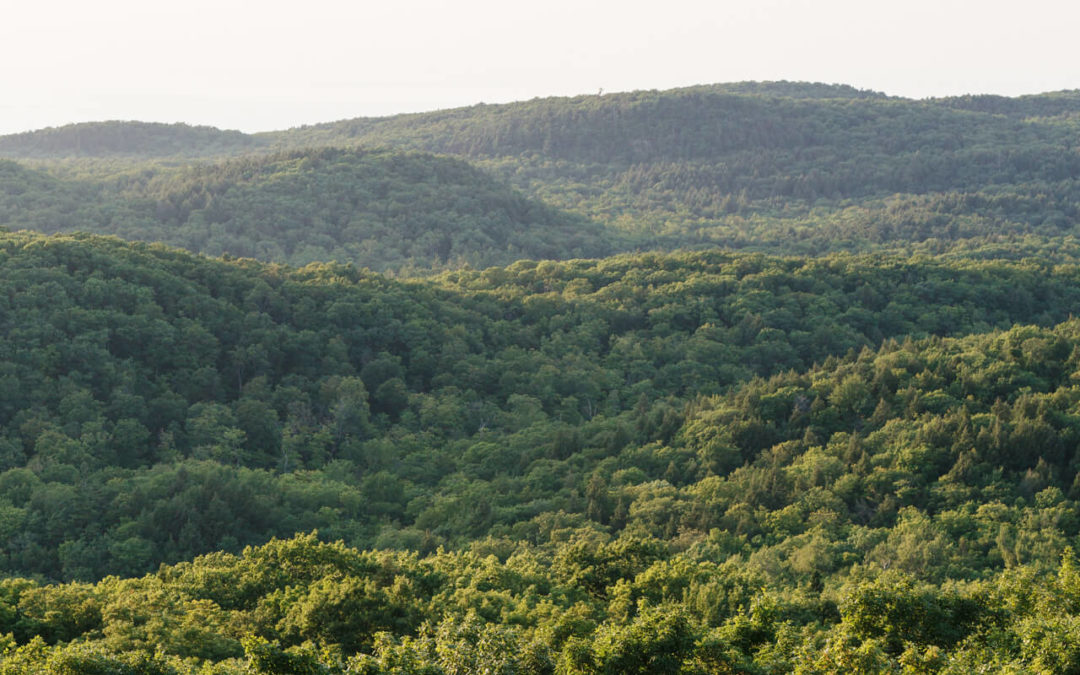 Last summer, we traveled to the Porcupine Mountains for a weekend of adventure. One of my favorite parts of the trip was climbing to the top of Summit Peak to watch the sunset.Summit Peak is an out-and-back trail that brings you to a 50-foot tall observation tower....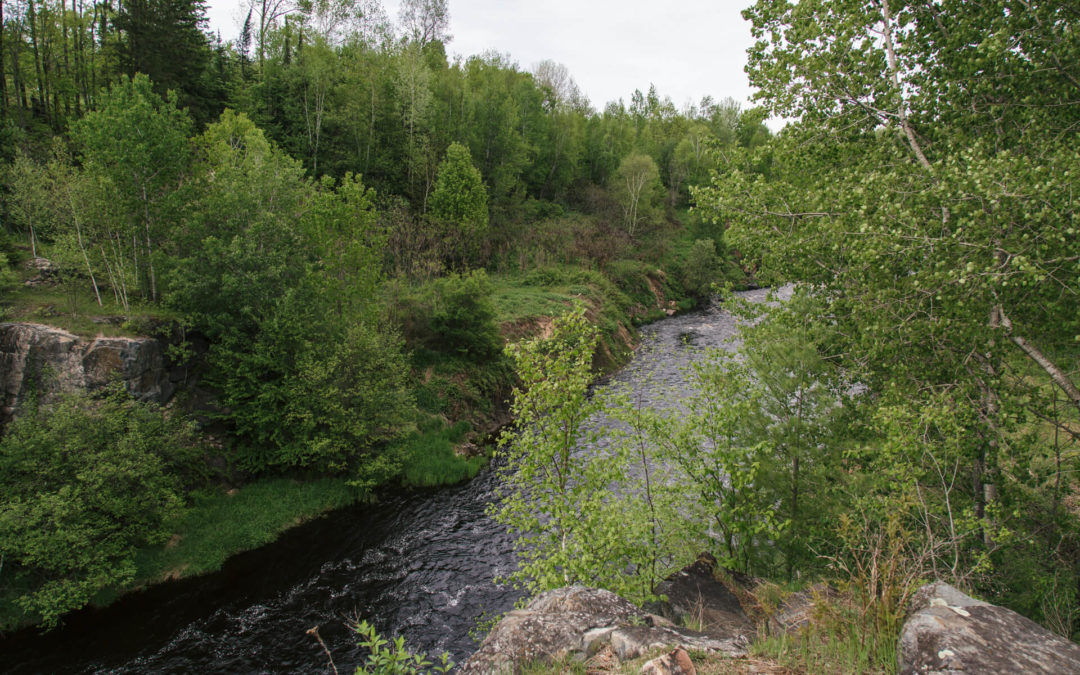 The Prairie Dells Scenic Area is an awesome hidden gem in central Wisconsin. It's almost like the lesser-known, little sister of the Eau Claire Dells! Located about 10 miles northeast of Merrill, it features a large river gorge, a wooded forest, and rocky...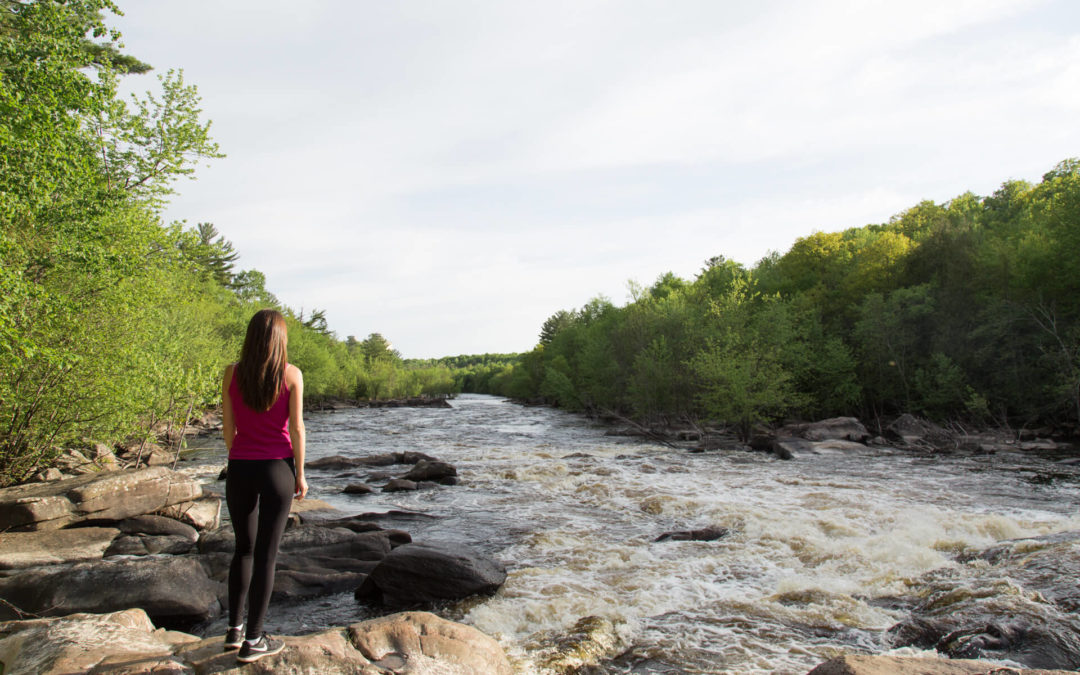 Grandfather Falls is a beautiful series of small cascades that tumble over rocks in a section of the Wisconsin River. It's located about 13 miles north of Merrill off of Highway 107 (see map below) and a great spot to go hiking in central Wisconsin!As you drive north...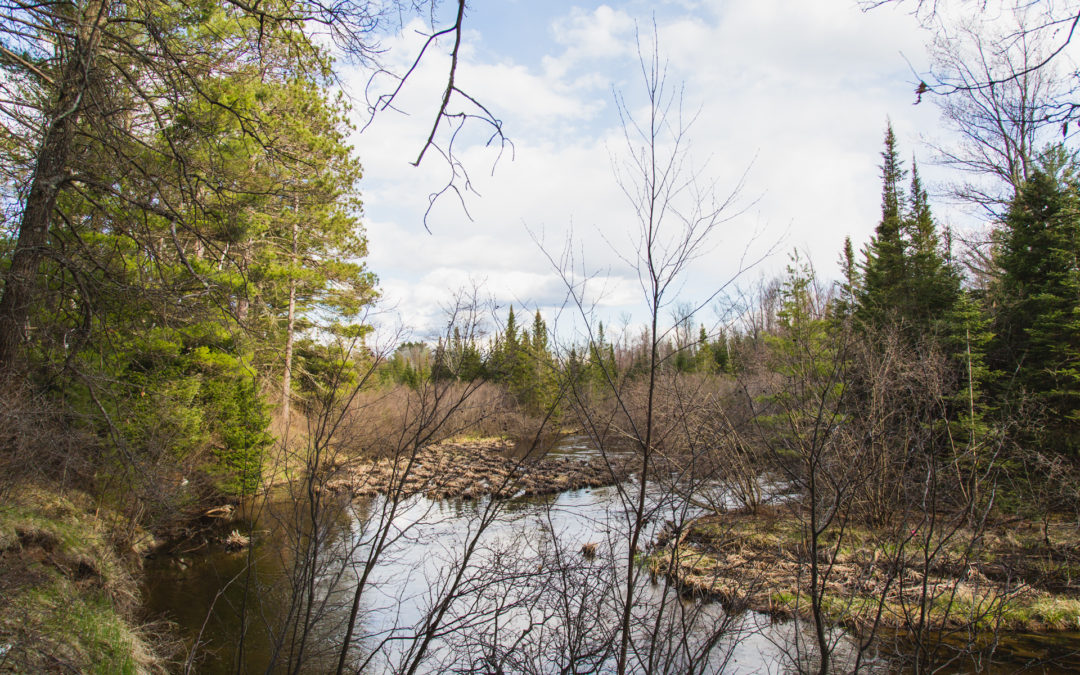 Located in northern Wisconsin, just 10 minutes west of Rhinelander, is a place called Woodboro Lakes Wildlife Area. It's a 3,000-acre section of public land with small, shallow lakes, a babbling creek, and an extensive logging road that runs throughout the property...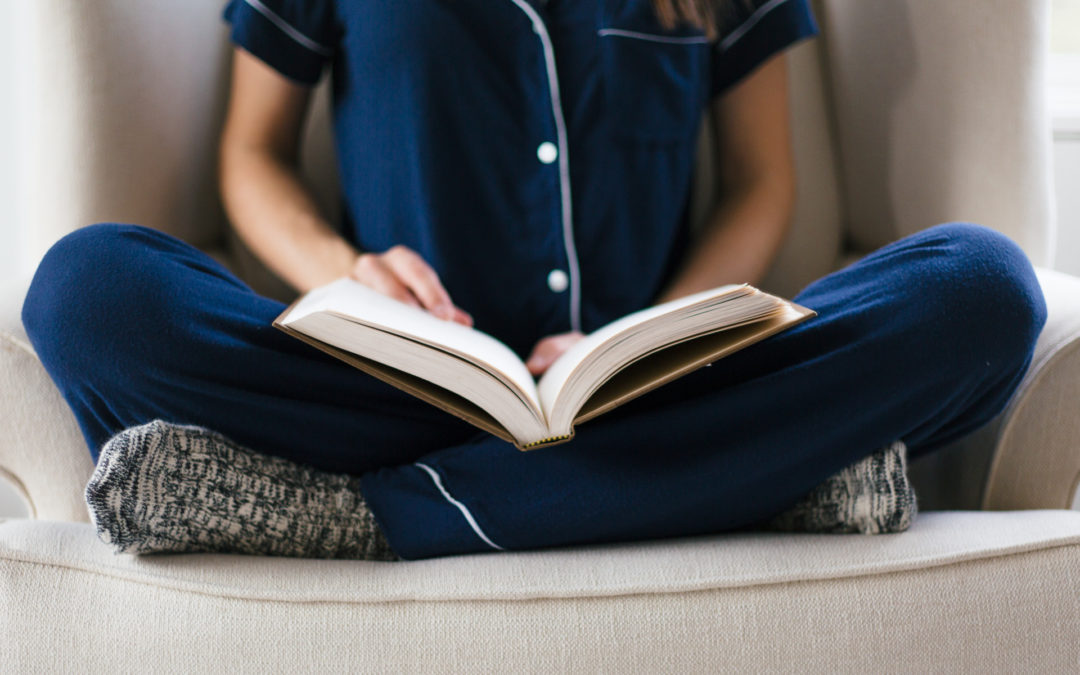 For today's post, I've teamed up with Lands' End in order to share some seasonal, at-home inspiration and to share how I've been spending my time lately!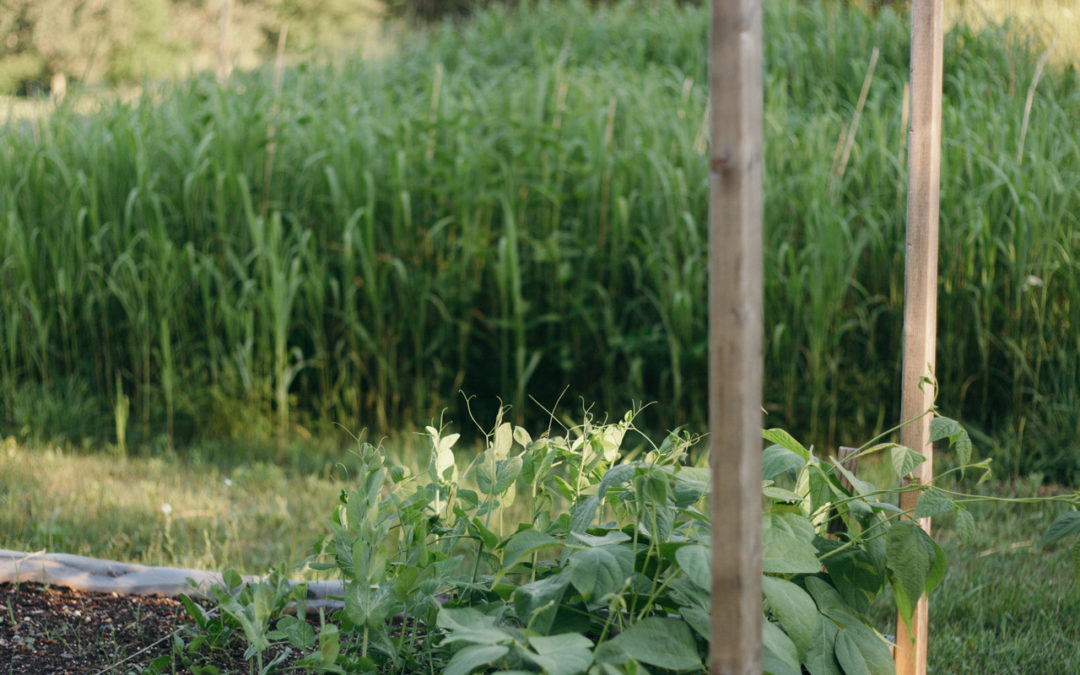 Spring is in the air which means it's time to start thinking about our garden! Two seasons ago, we built a 4 x 10 raised bed in our backyard and this year, we'll be building a second one to accommodate more vegetables and herbs! Here's what we're planning on growing...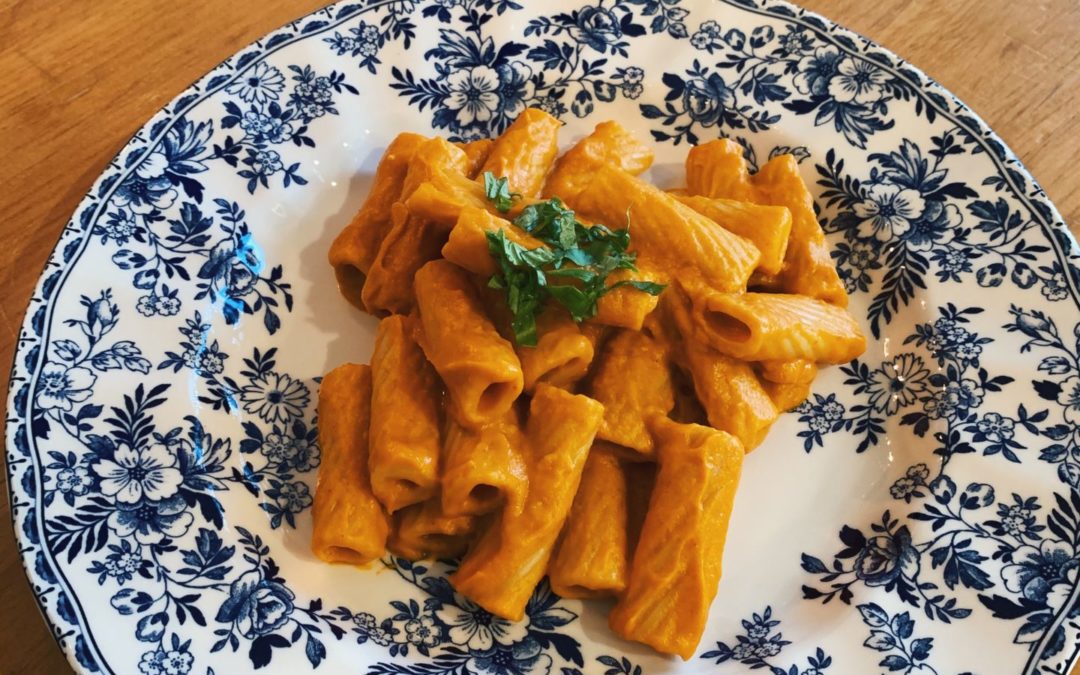 Oregano's Big Rig Pasta copycat recipe!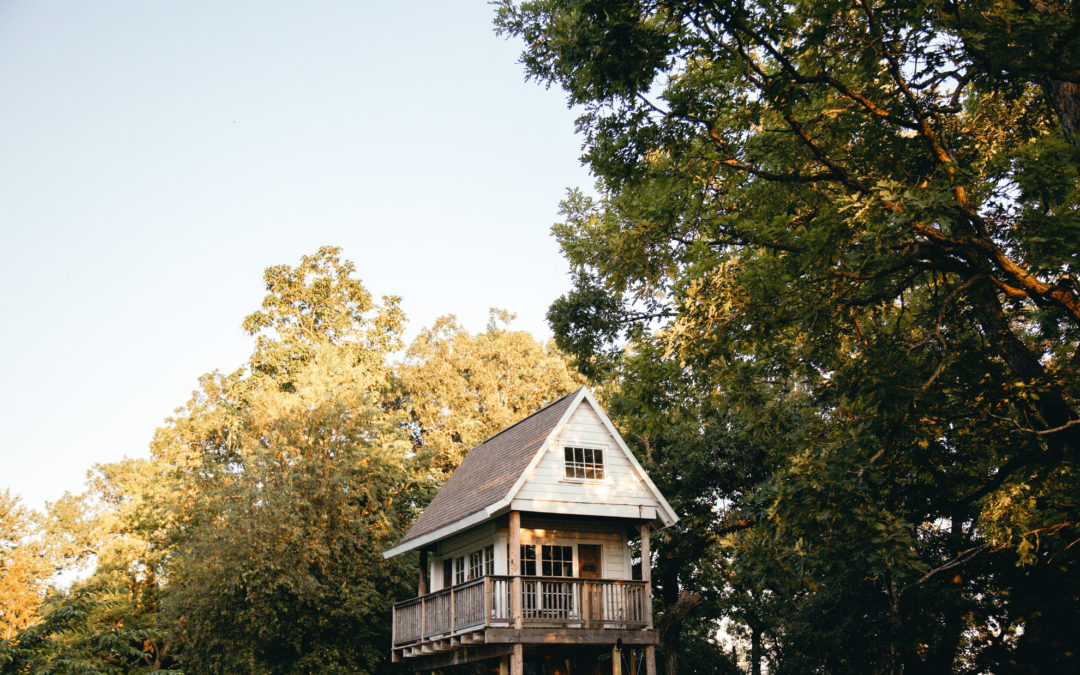 What's cooler than camping out in a treehouse?! In today's post, I'm sharing 8 Treehouse Airbnb's in the Midwest! (Wisconsin, Michigan, & Minnesota)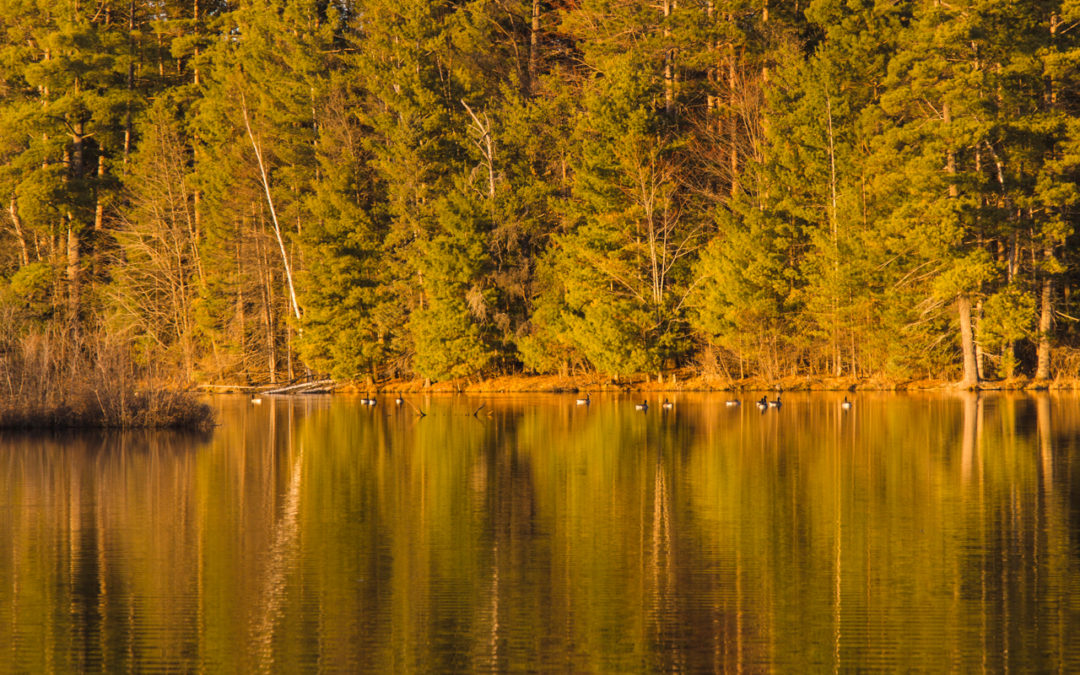 Wisconsin spring date night ideas!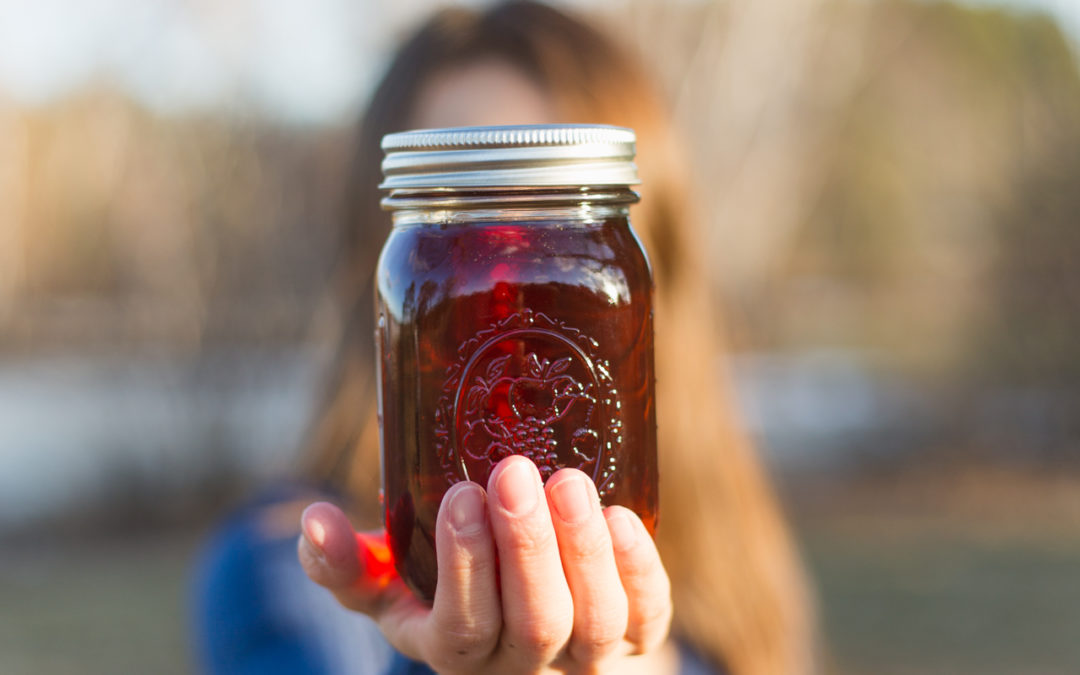 This guide is for the hobbyist.When our second maple syrup season came to a close, we had twenty-two pints of fresh Wisconsin syrup in our fridge, ready to be devoured. This year, 2021, is our third year and we plan to make about the same amount. The process of making...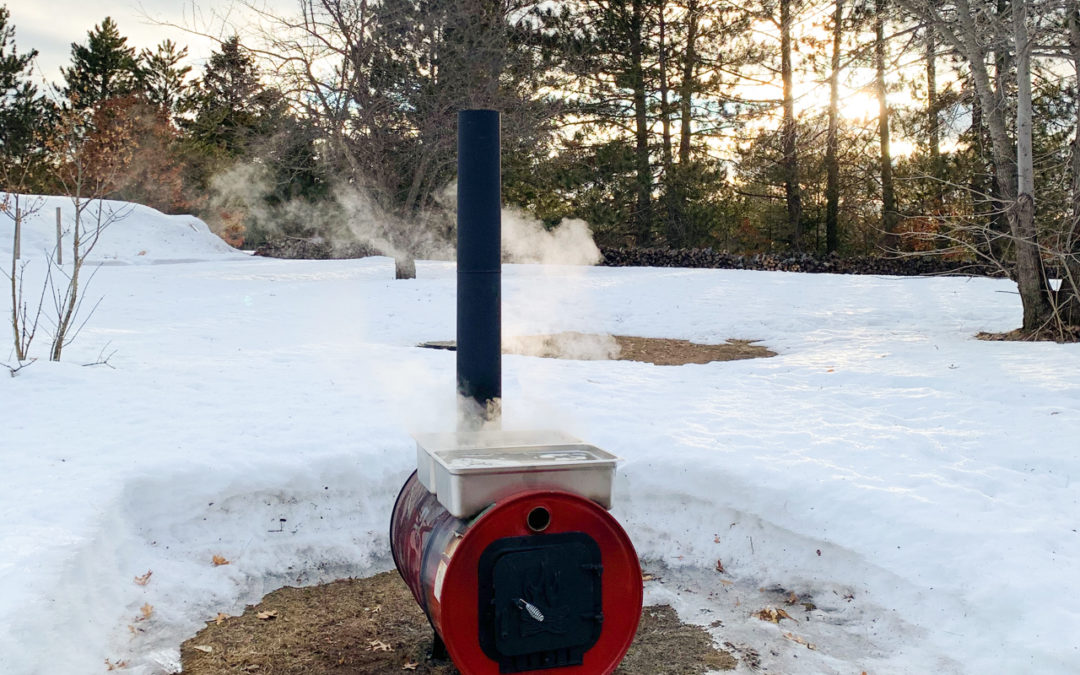 Last year, we boiled our sap over an open fire; you can see a photo of it in this blog post. The problem with this setup was that the smoke would swirl around our pots of sap, which ultimately caused our syrup to have a smokey, campfire flavor to it. Not exactly what...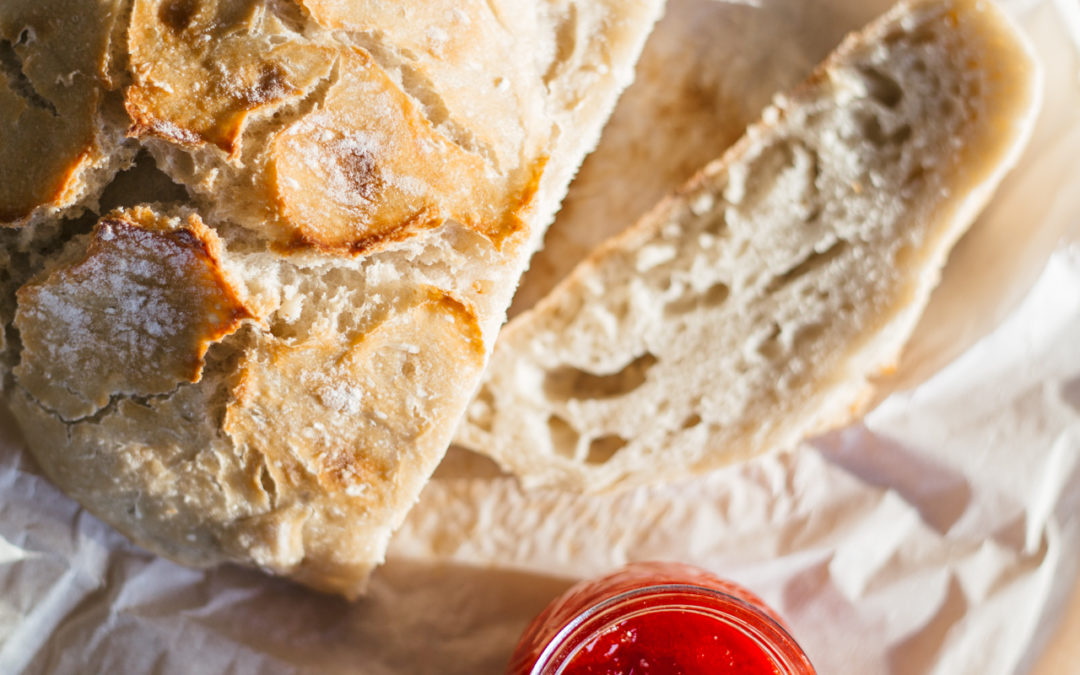 I love finding super simple recipes and this one hits the mark. With only four ingredients, this no-knead bread couldn't be any easier! It's crusty on the outside and chewy on the inside, perfect for pairing with soups, Italian dishes, or even on its own! The only...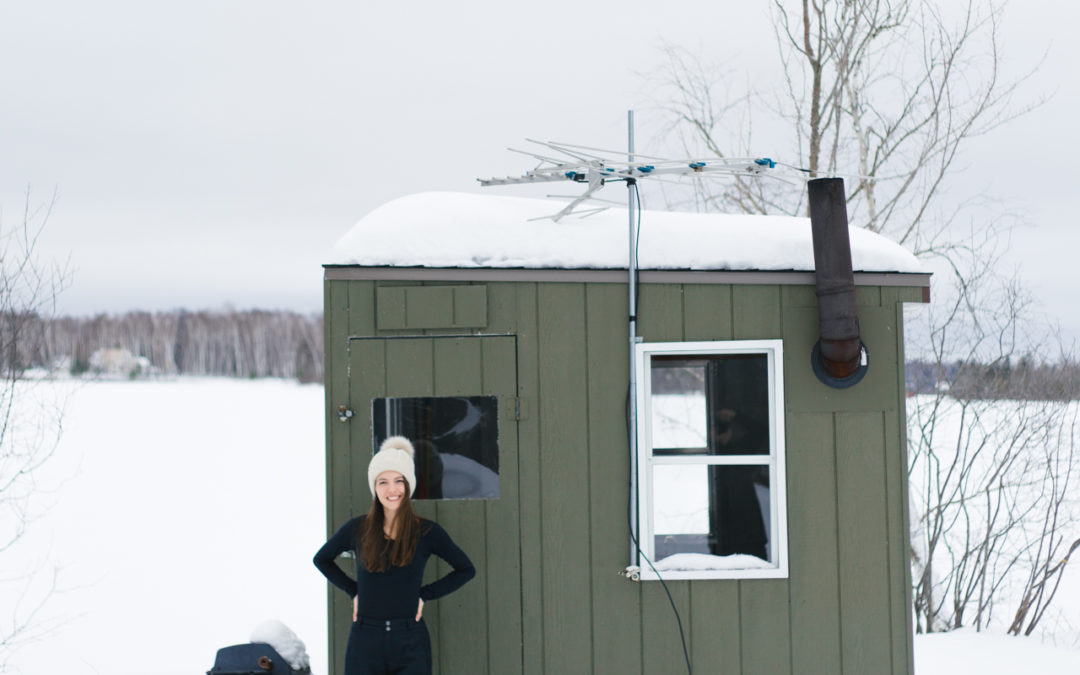 Earlier this winter, I went on a hunt for a nice pair of women's snow pants. I had two main requirements: 1) they had to be warm enough for a Northwoods winter and 2) they had to be somewhat flattering. I went from store to store trying on all different brands and had...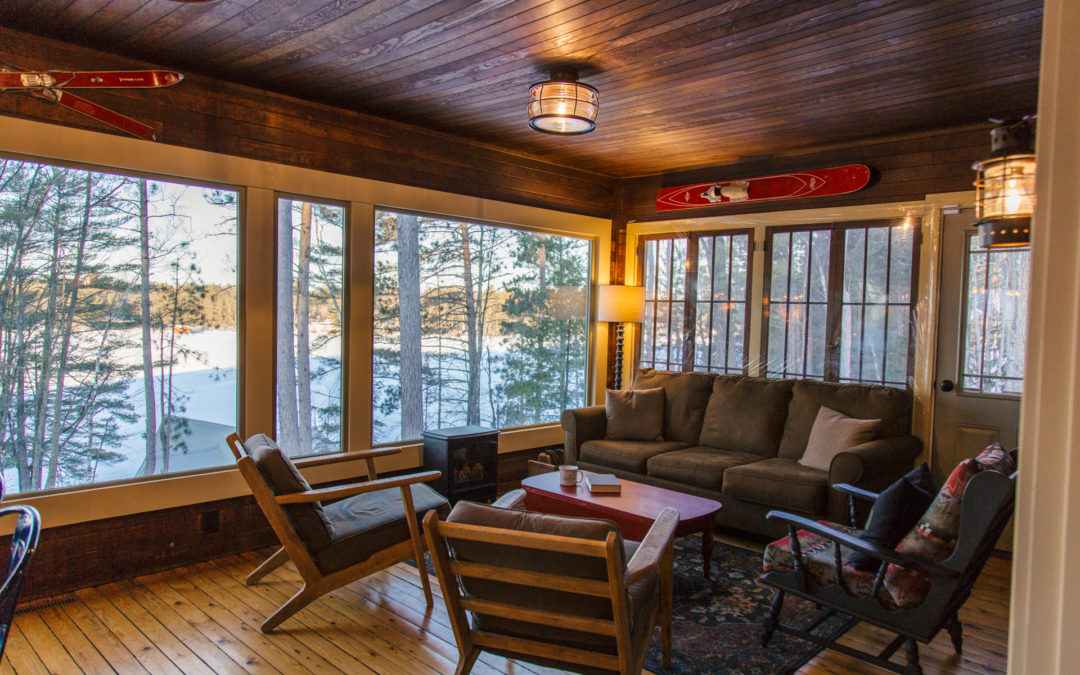 Pine Cove Cabin is one of those places that checks all the boxes for a classic "up north" stay. Built in the late 1920s but renovated in 2017, Pine Cove has that perfect mix so many of us want in a getaway - rustic yet modern. I love cabins that feel... well, cabin-y!...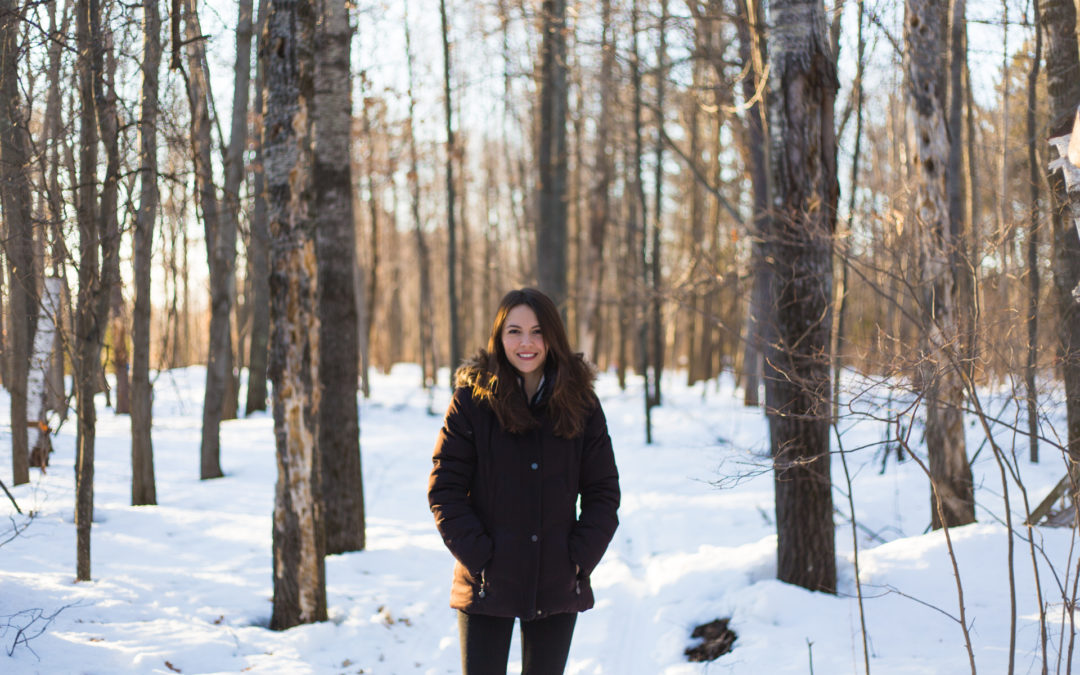 It's that time of year again! We've started tapping trees in order to make our very own maple syrup.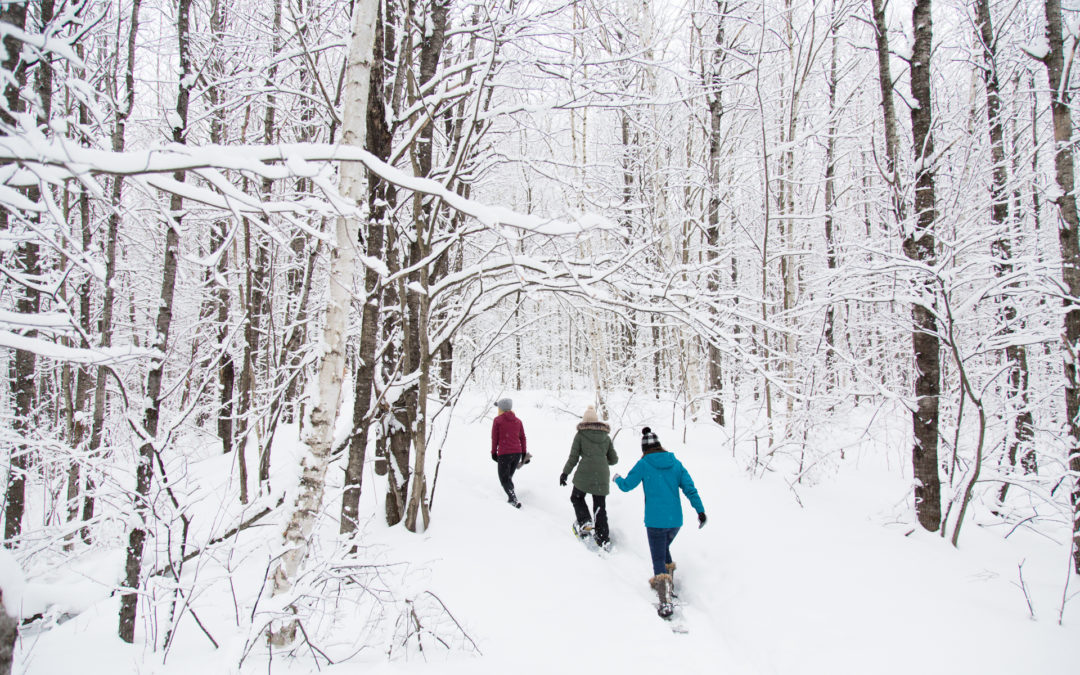 The other week, a few friends and I headed to the Washburn Trails, located about 20 minutes west of Rhinelander, Wisconsin. In the winter, it offers 15 miles of trails for cross-country skiing, snowshoeing, and fat-tire biking. There's a heated shelter, a good-sized...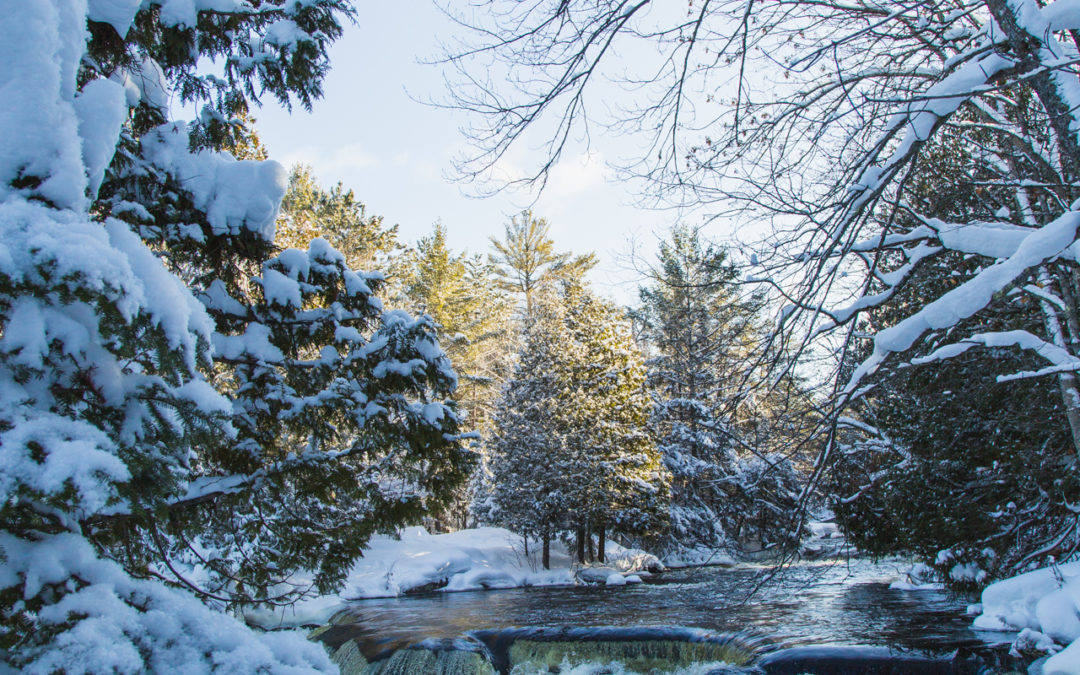 Bond Falls is a beautiful waterfall located in the Upper Peninsula of Michigan. It's a result of the Ontonagon River tumbling over fractured rock creating a series of small cascades and one larger waterfall. This place has been on my travel list for a while now and...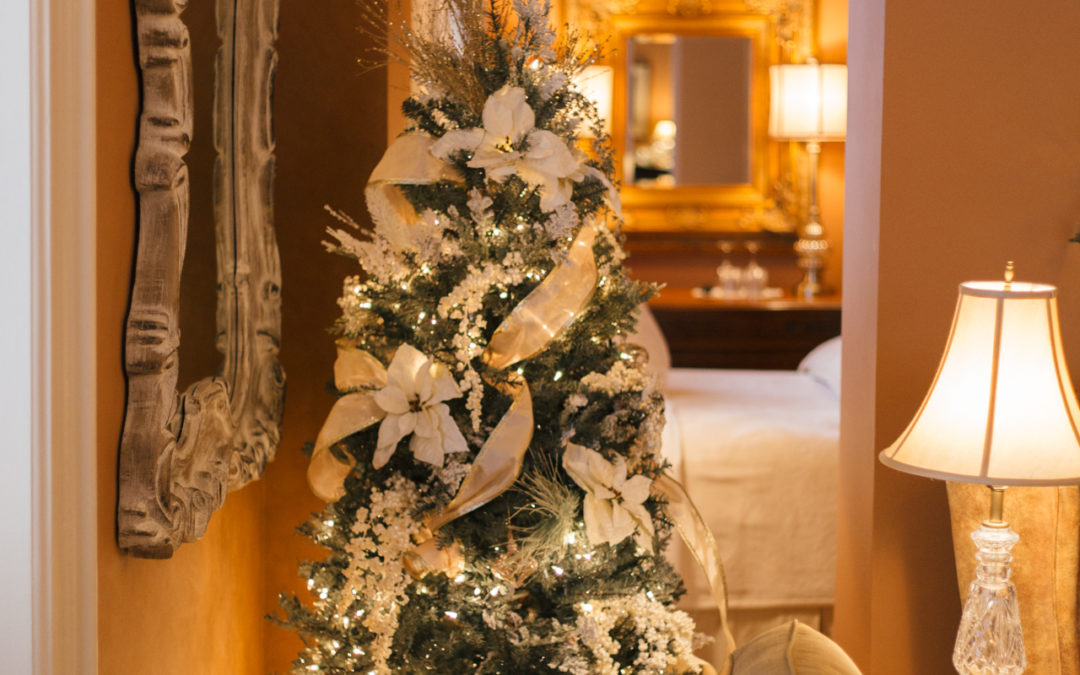 In mid-December, my mom and I escaped the Northwoods for a few days and fled to the Door County town of Sturgeon Bay. We were staying for two nights at The Foxglove Inn, a stately bed & breakfast nestled within the historic district just steps from downtown.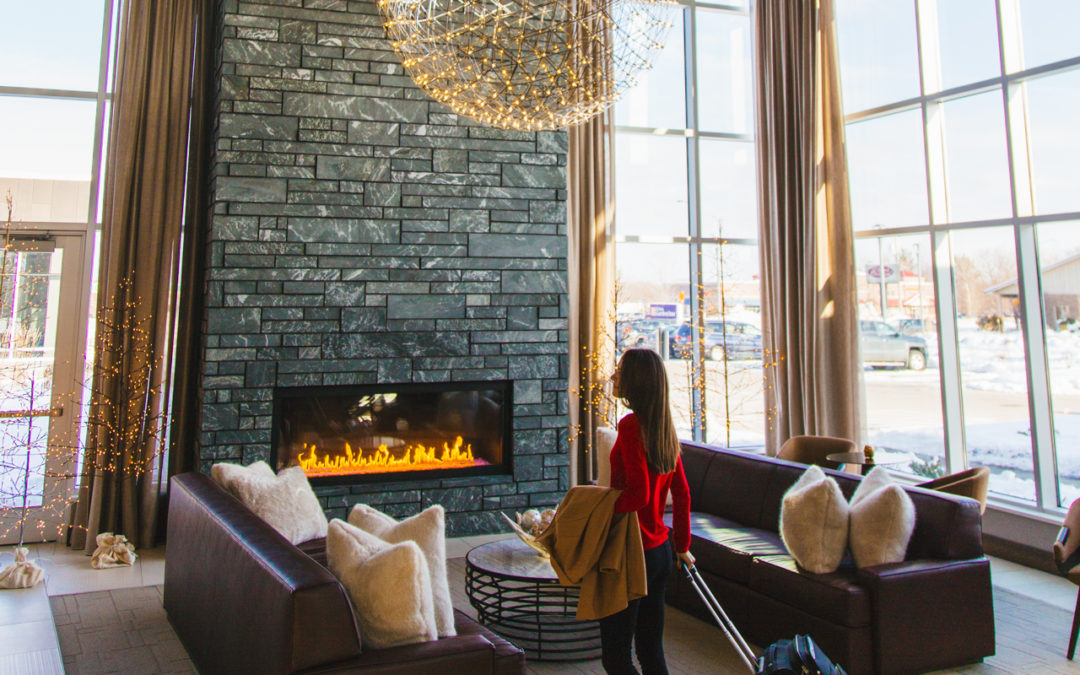 This post is sponsored by the Hilton Garden Inn Wausau. All thoughts and opinions are my own.If you've ever driven through Wausau along Highway 51, you've probably seen the city's newest hotel - the Hilton Garden Inn. Located on North Mountain Road, this hotel is...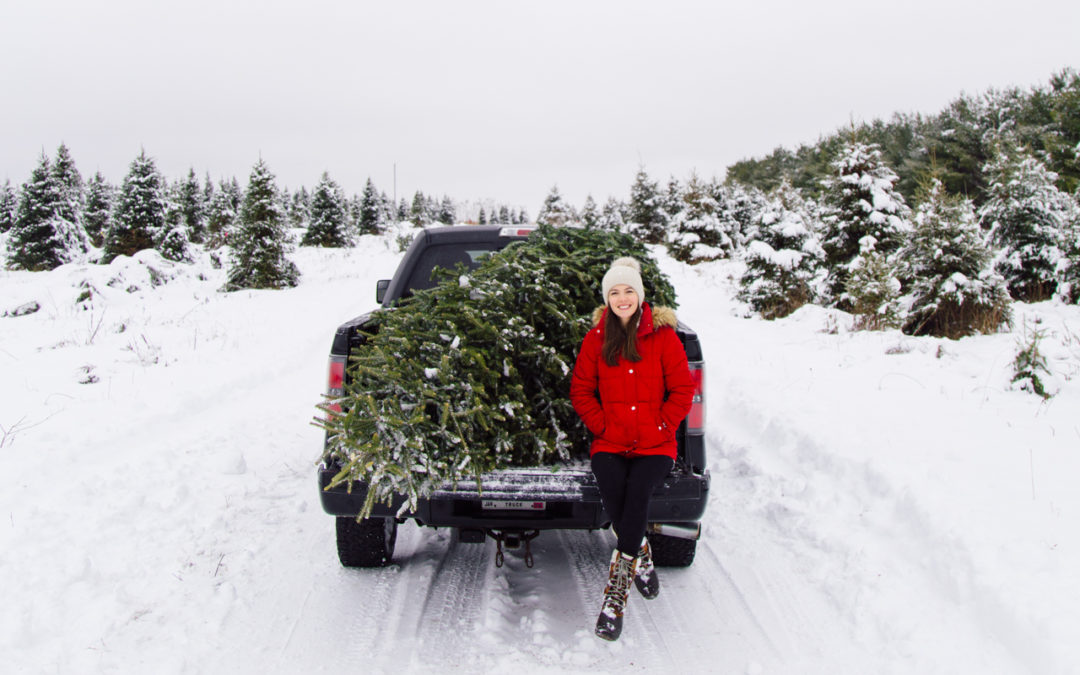 One of my favorite Christmas traditions is going to a local tree farm to pick out a Christmas tree. So a couple of weeks ago one afternoon, we headed to Highland Trees in Wausau, WI.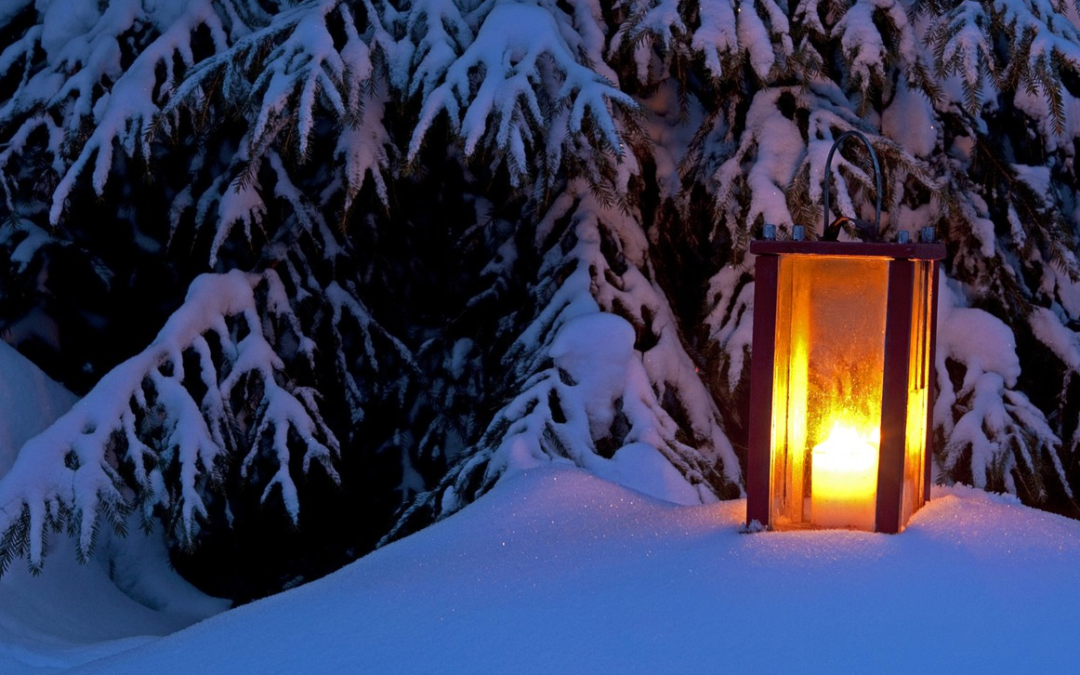 Candlelight hikes are becoming more and more popular here in Wisconsin. It's a perfect way to get outdoors and enjoy the winter landscape. Depending on the event, you can ski, snowshoe, or hike the lantern-lit trails. To see if there's one near you, I've created a map...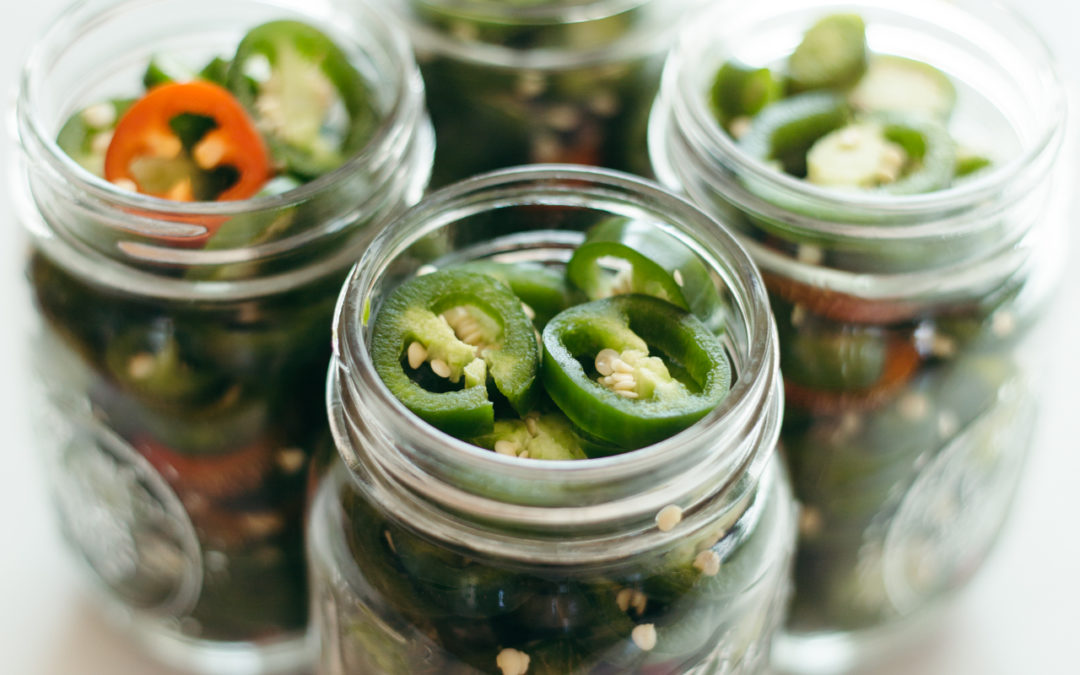 My garden wasn't as great this year as I would've hoped but I did get a ton of jalapeno peppers! So one day in late September, my parents and I spent an afternoon canning them. They also have a garden so, between their peppers and mine, we had about thirteen jars. I...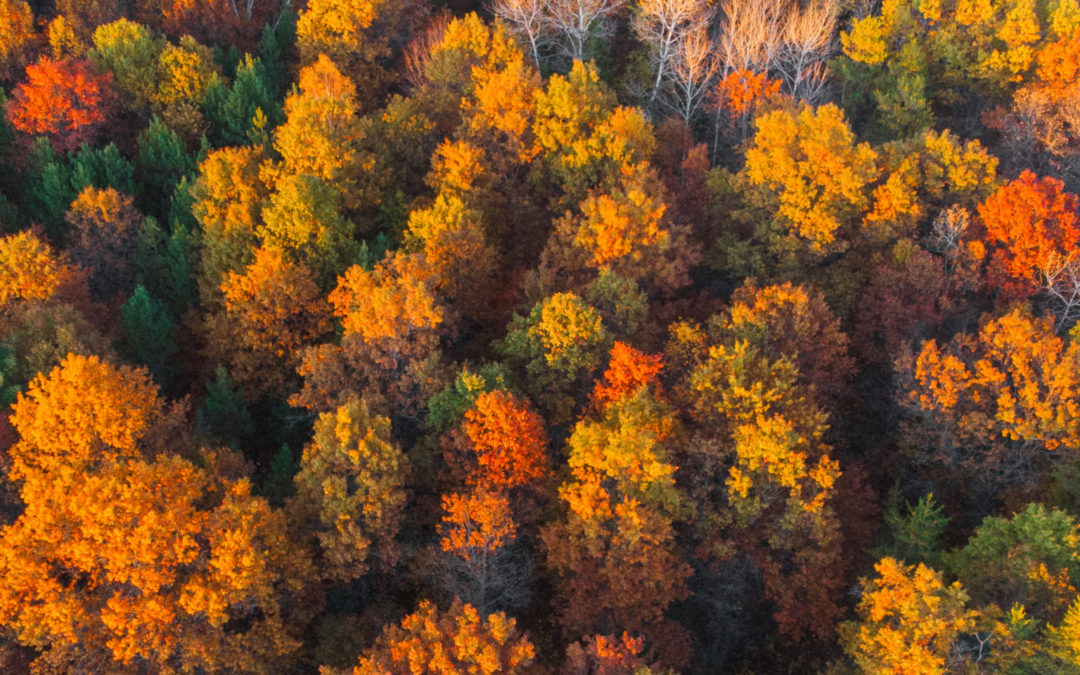 Thousands of lakes, sprawling forests, and small-town charm... welcome to the Northwoods of Wisconsin.Since there isn't an official geographic location for the Northwoods, I've chosen to focus this guide on three Wisconsin counties: Lincoln, Oneida, and Vilas. Most of...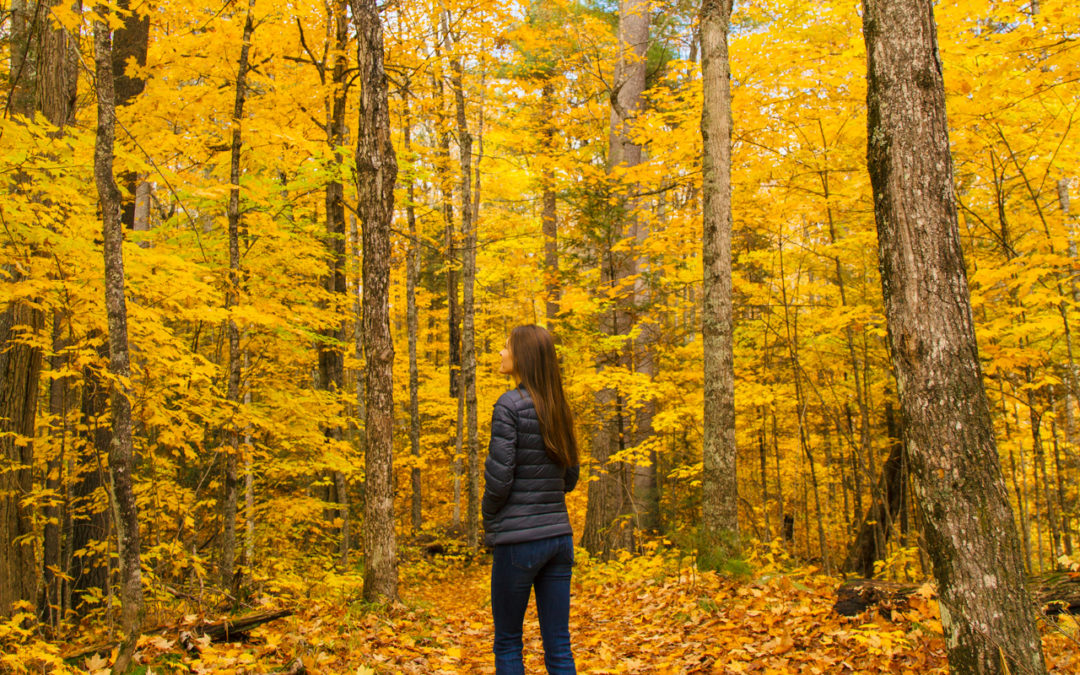 Last week, my mom and I had a girls day in Minocqua. We did some antiquing, went out to lunch, and just spent some quality time together. It ended being a gorgeous and sunny day so around mid-afternoon we laced up our hiking boots and went for a fall hike on the Raven...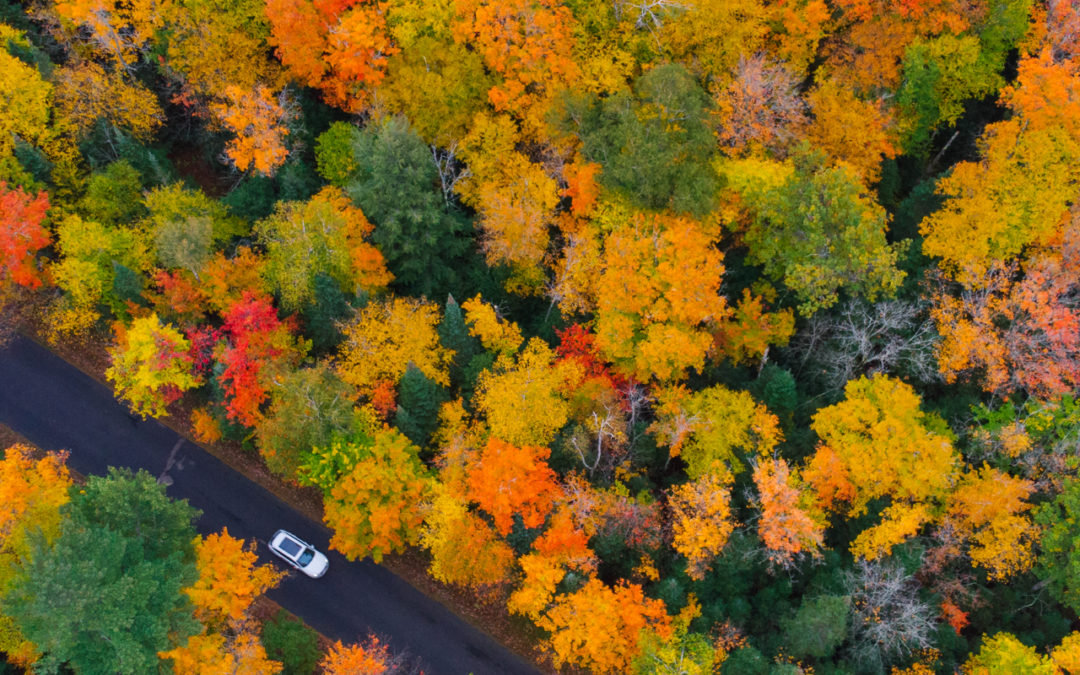 In early October, we headed north to Eagle River for Cranberry Fest!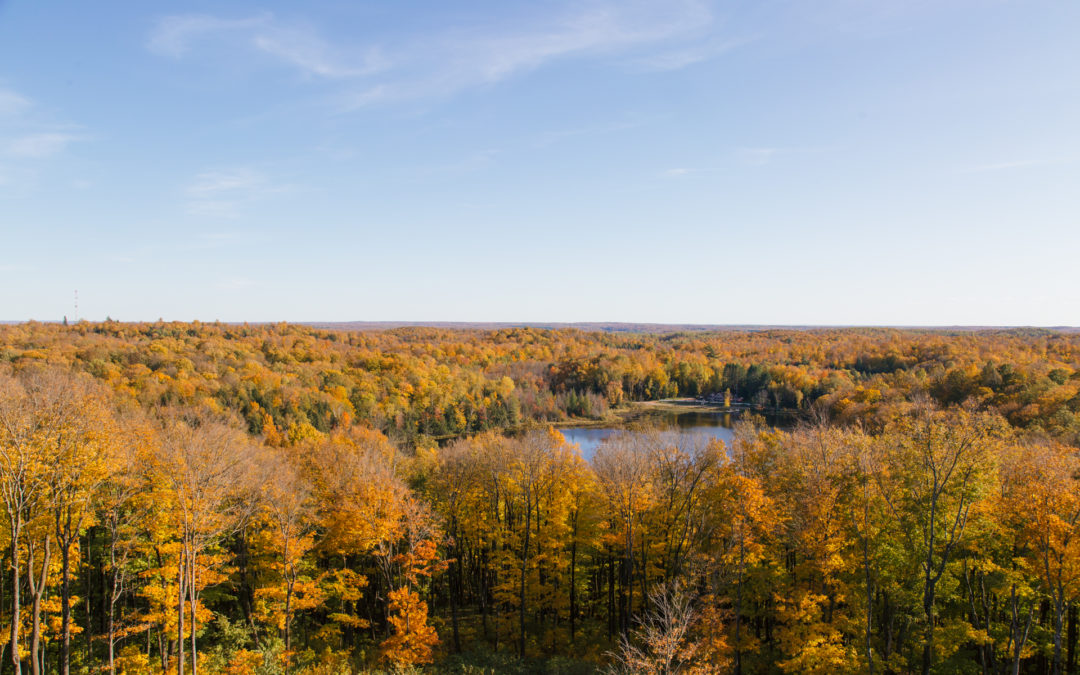 One of my favorite places in northern Wisconsin is Timms Hill, a county park located near the little town of Ogema. At 1,951 feet, Timms Hill is the highest point in Wisconsin and a beautiful spot to view the fall colors. A short hike from the parking lot will bring...
It has been quite a rainy fall this year but these last few days have been really beautiful. The temperatures have warmed up and the sun finally decided to come back out. I figured I should take advantage of this gorgeous fall weather (considering what the weekend...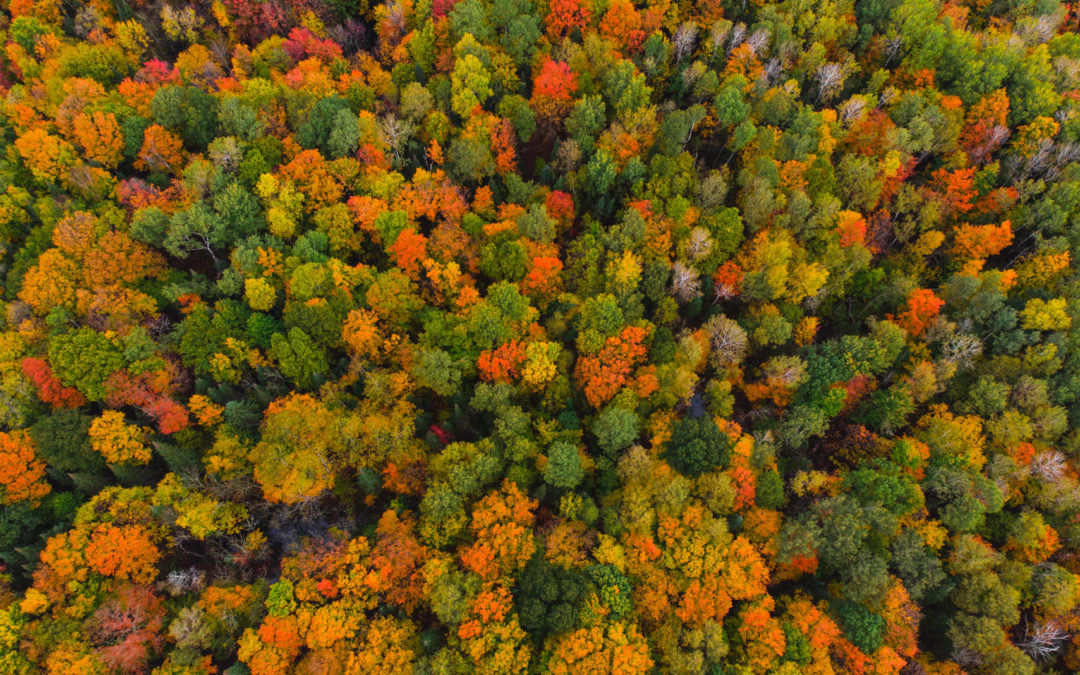 Yesterday, I decided to take a drive to see how the fall colors were coming along. I ended up finding this little spot called Alta Springs State Fishery Area. Located in Lincoln County, just 20 minutes northeast of Merrill, this small section of public land is a...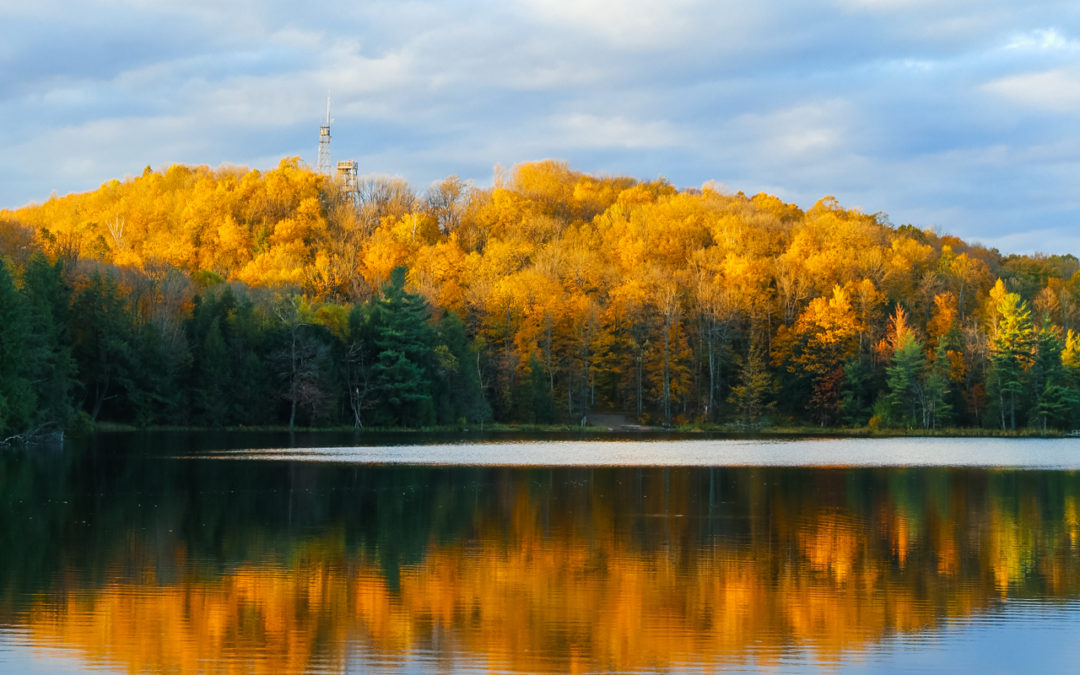 Autumn is quickly approaching here in Wisconsin! If you're looking for some good vantage points this season, here are five overlooks where you can view Wisconsin's fall colors from above.Timm's Hill is the highest point in Wisconsin with an elevation of 1,951 feet. A...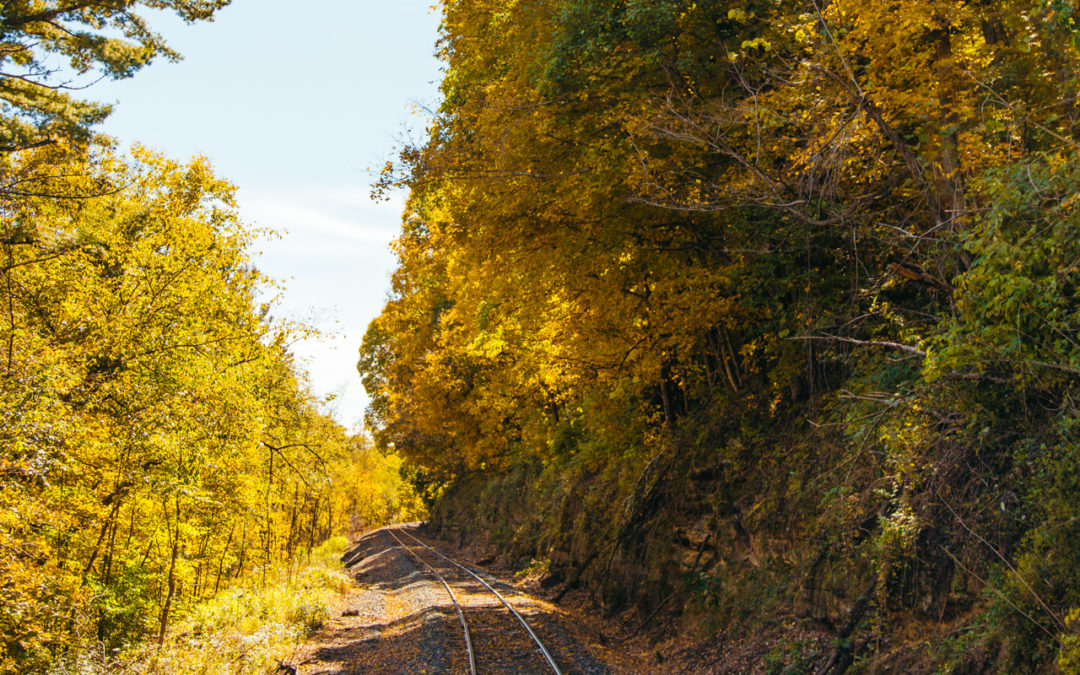 If you're looking for a more unique way to see the fall colors this year, consider climbing aboard The Osceola & St. Croix Valley Railway. Every year starting in September, the vintage trains chug slowly along the St. Croix River Valley, offering the opportunity...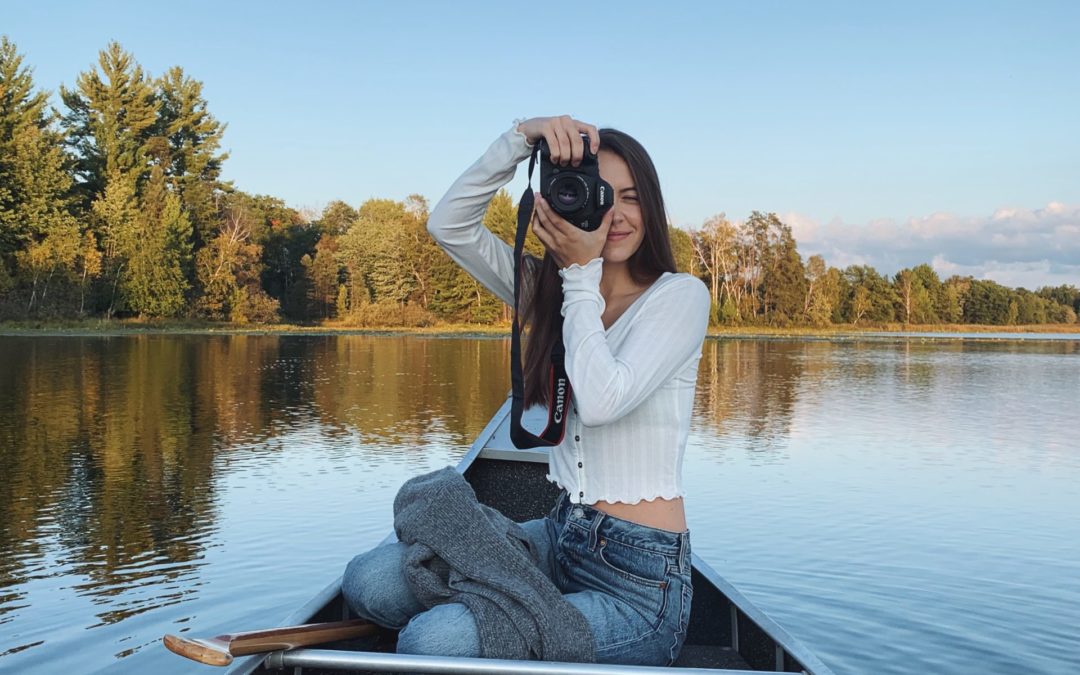 With all the different kinds of camera brands and accessories out there, it can be really overwhelming to decide what to buy. Over the past 5+ years, I've purchased various brands, tested things out, sent stuff back, and now have my go-to gear that I use every single...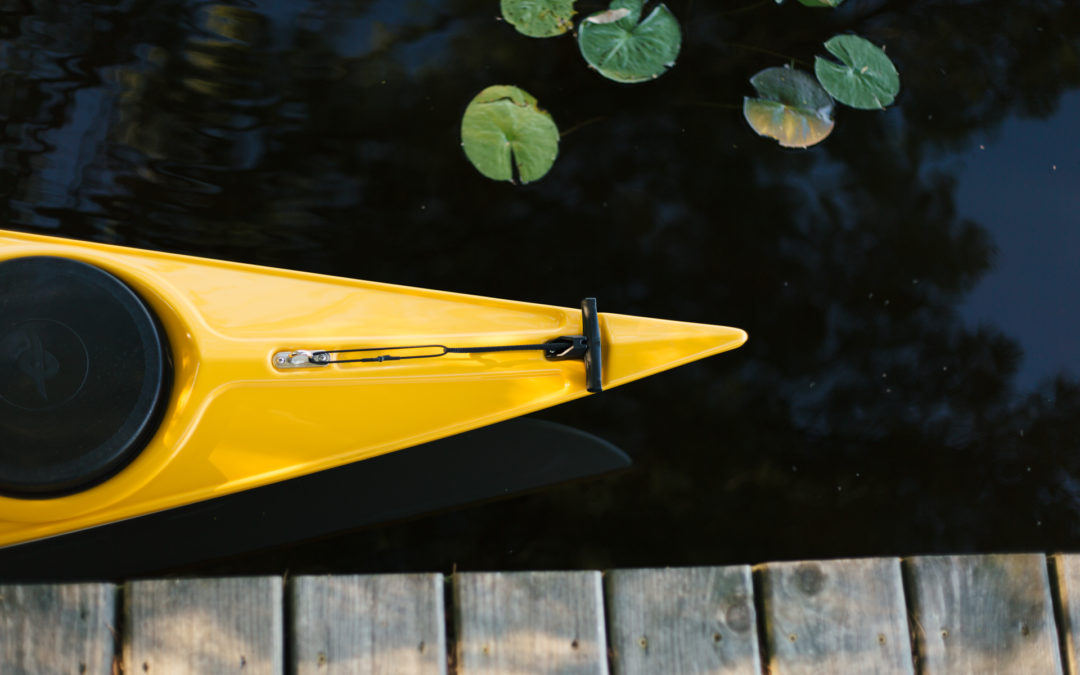 Earlier this year, I partnered with Eddyline Kayaks and have been testing out the Rio. The Rio is specifically designed for the small to medium-sized paddler and weighs in at only 35 lbs. Today, I wanted to do a more detailed blog post about this kayak and the various...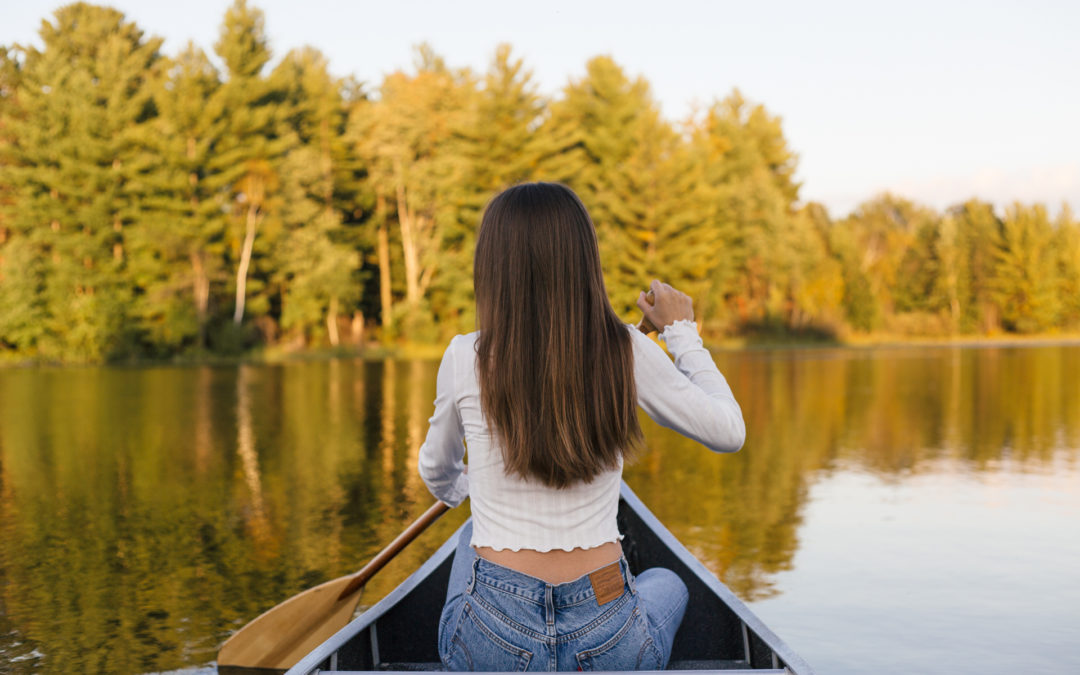 This fall-like weather we've been having lately prompted me to do a bit of seasonal shopping. Today, I thought I'd share two new fall wardrobe pieces that I've recently added to my closet and have been loving so far!The first item is a pair of the Levi Wedgie Icon...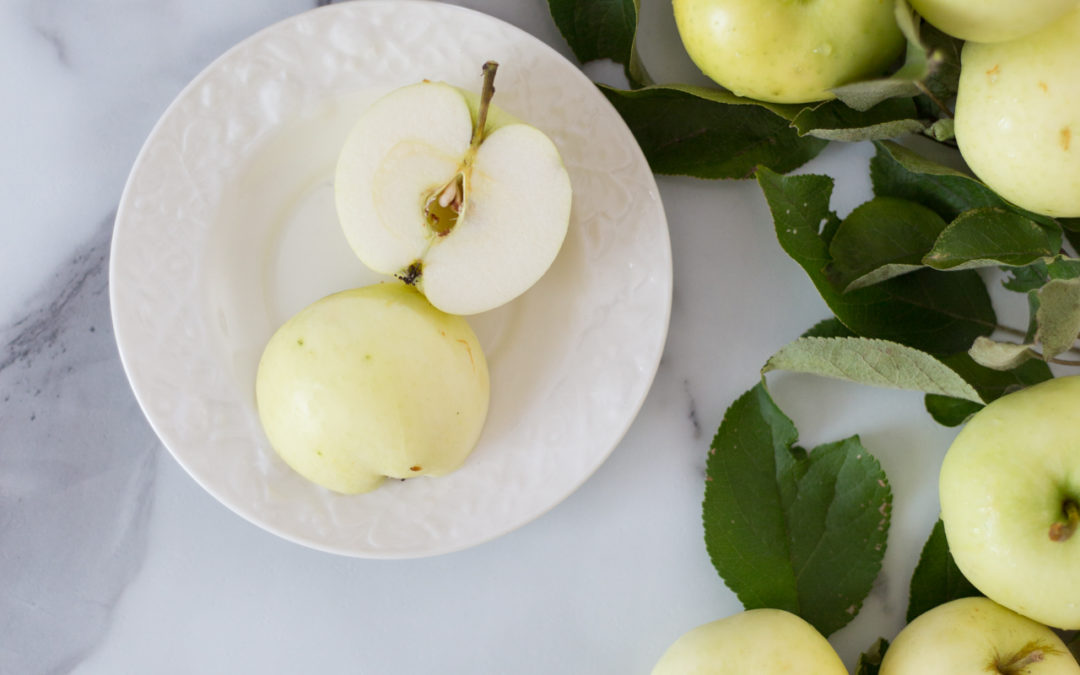 We have two apple trees in our backyard, one of which produces Golden Delicious apples. A few weeks ago, we propped up the ladder and harvested the entire tree. After we were done, we had two heaping baskets full! I couldn't believe how many apples we got off of just...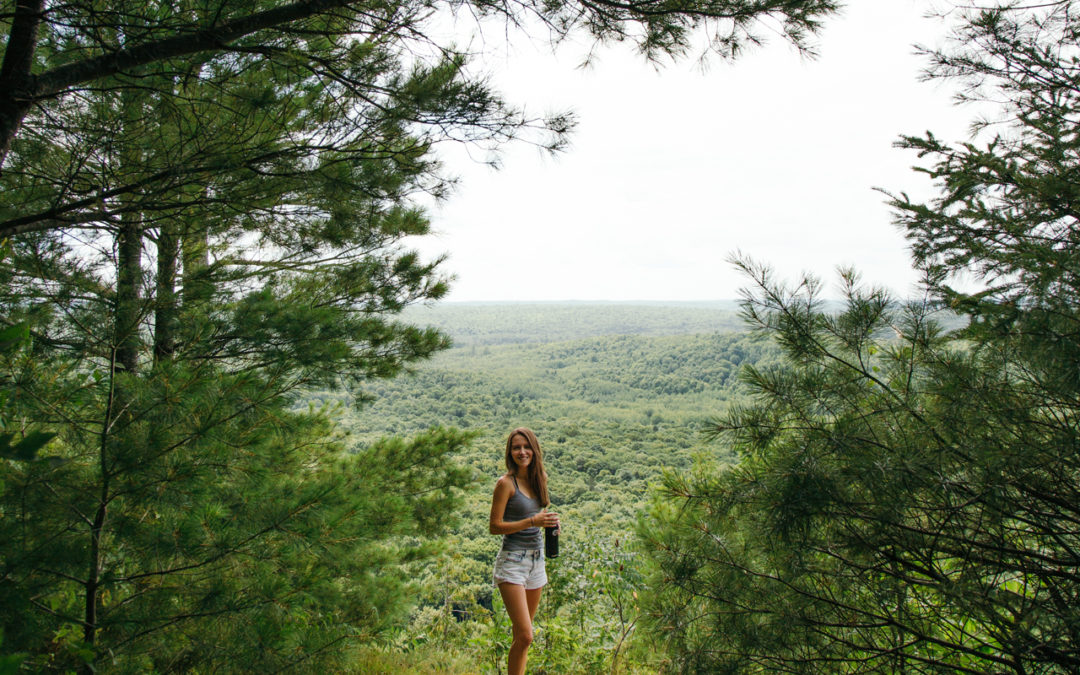 Whenever we travel, I always like to have a list of detour spots that we can stop at along the way. I like to keep within a 20-mile radius so that we're not deviating too far from our original route. So when we were on our way up to the Porcupine Mountains, we decided...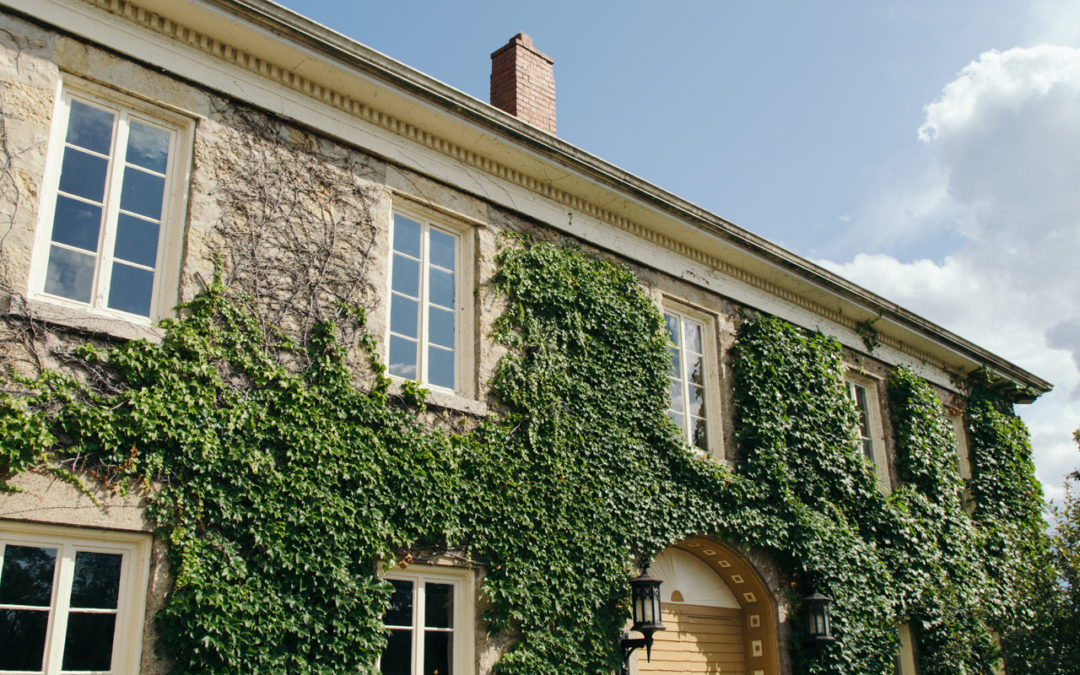 The sheer beauty of Wollersheim Winery is enough to make you stop in awe. With its ivy-covered buildings and lavish grounds, you'll feel as if you've just wandered onto a French estate.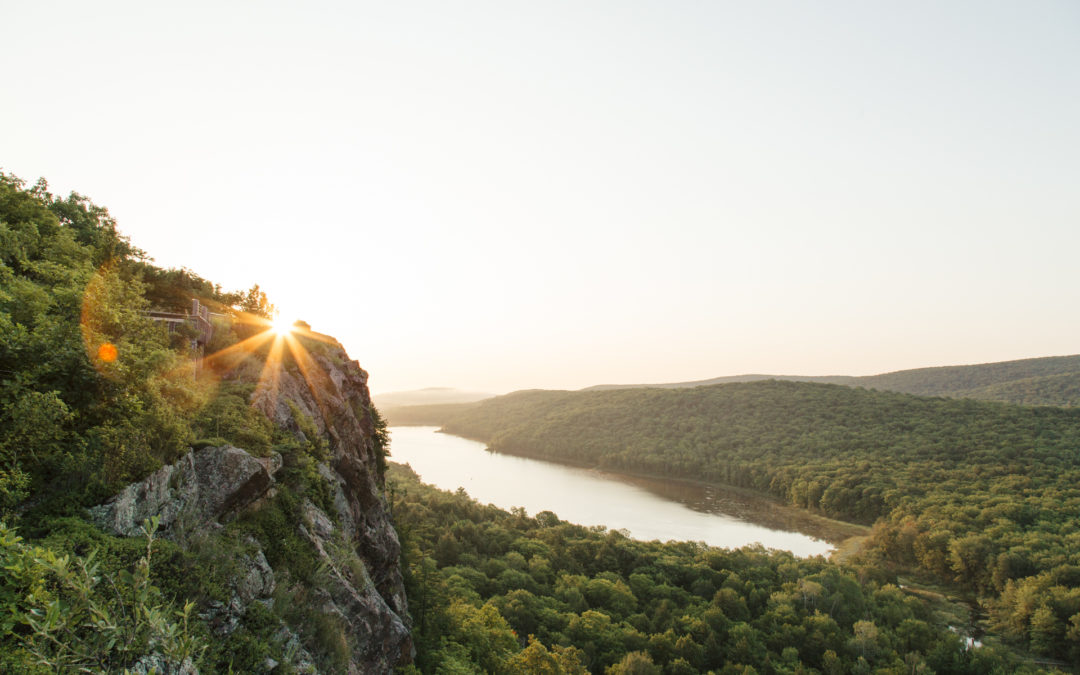 In early August, I headed north for a weekend adventure in the Porcupine Mountains! Based in the Upper Peninsula of Michigan, this Midwestern mountain range is made up of gentle slopes, old-growth forests, and cascading waterfalls.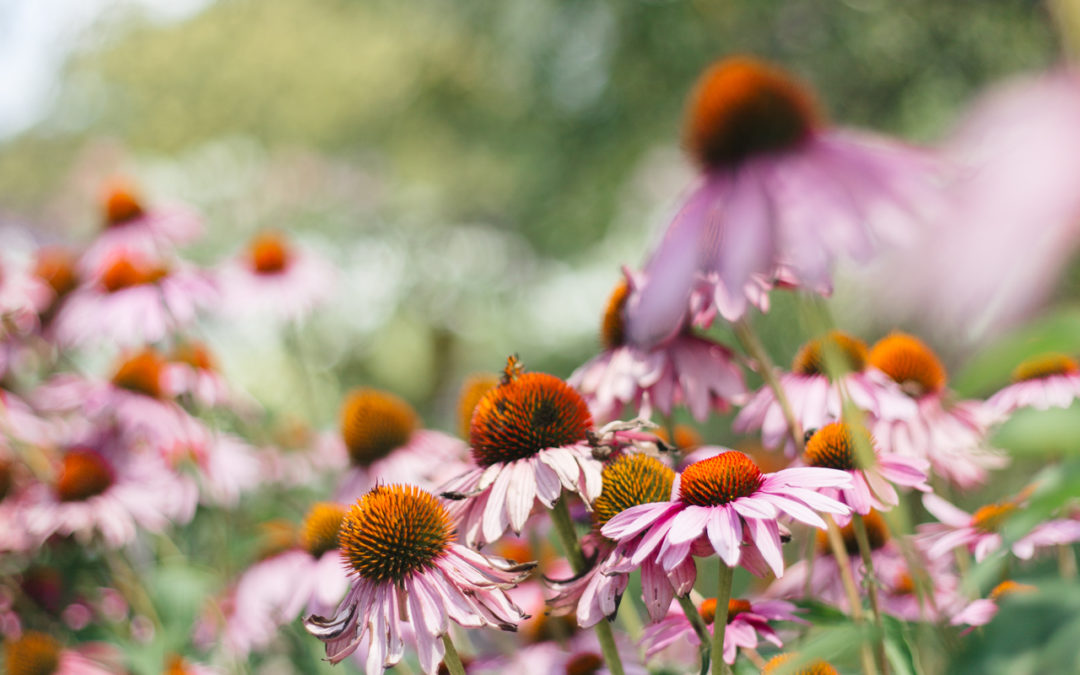 Located just a few miles from downtown Madison is Olbrich Botanical Gardens, a 16-acre property bursting with colorful flowers, small ponds, and an ornate Thai Pavillion. We spent a couple of hours here one afternoon and had such a wonderful time!The outdoor gardens...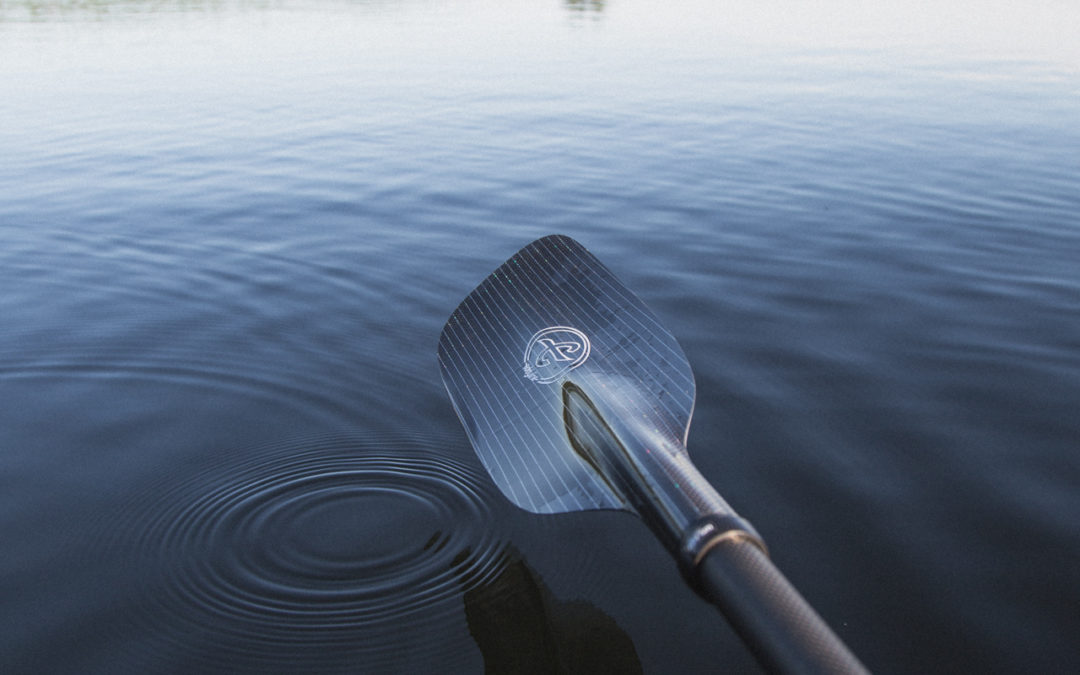 Just across Wisconsin's northern border in the Upper Peninsula of Michigan is an area called Sylvania Wilderness. Located entirely within the Ottawa National Forest, Sylvania offers 18,000 acres of pristine lakes and old-growth forests. It was a beautiful summer...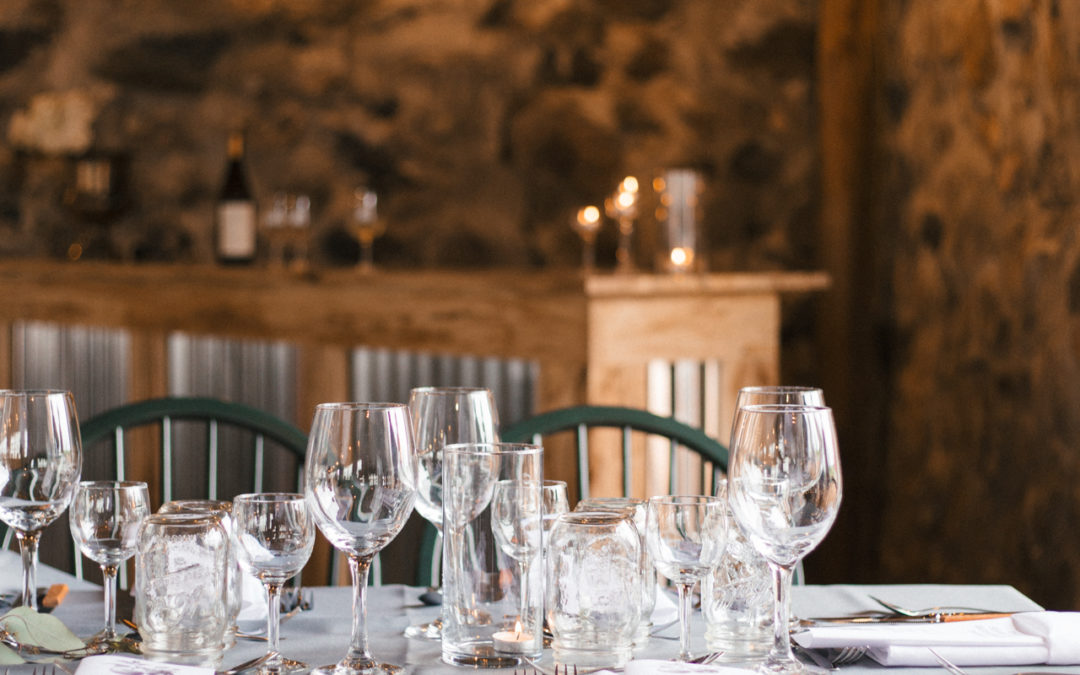 Last week, Helene's Hilltop Orchard hosted their first-ever Thursday Night Sunset Dinner. It was an elegant, farm-to-table, culinary experience complete with four courses, wine pairings, and good conversation. Set amongst the beauty of central Wisconsin farmland, this...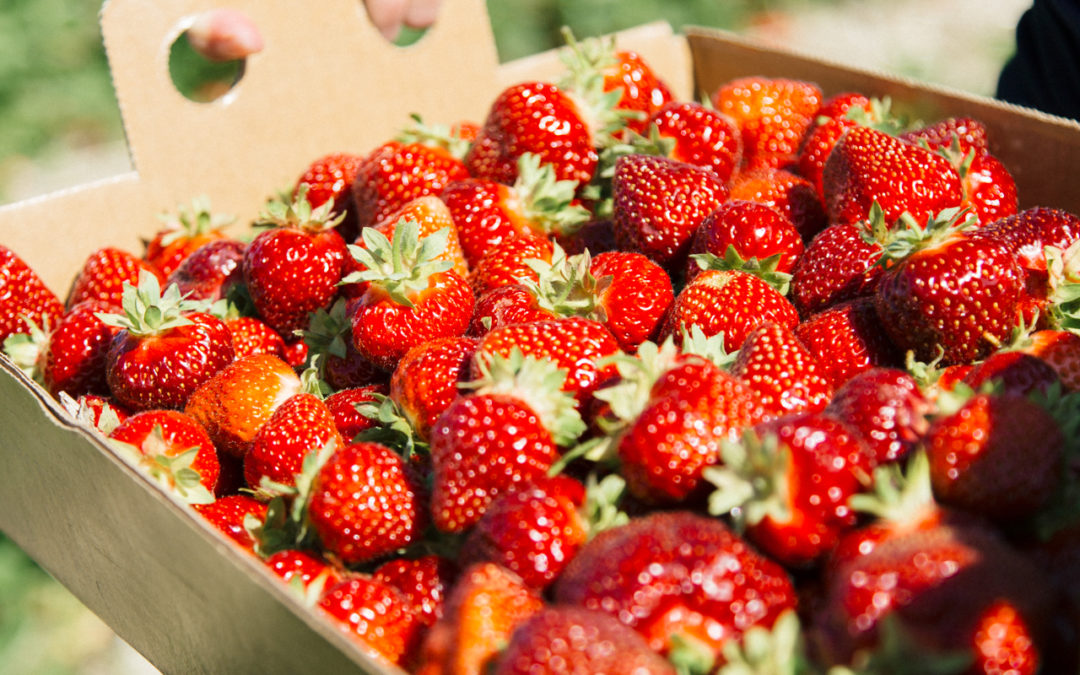 This morning, my mom and I met in Merrill to go strawberry picking at Engelberry Farm! It was a beautiful, sunny morning and a little on the cooler side - perfect berry picking conditions! Last year when we went strawberry picking, it was about 90 degrees out with no...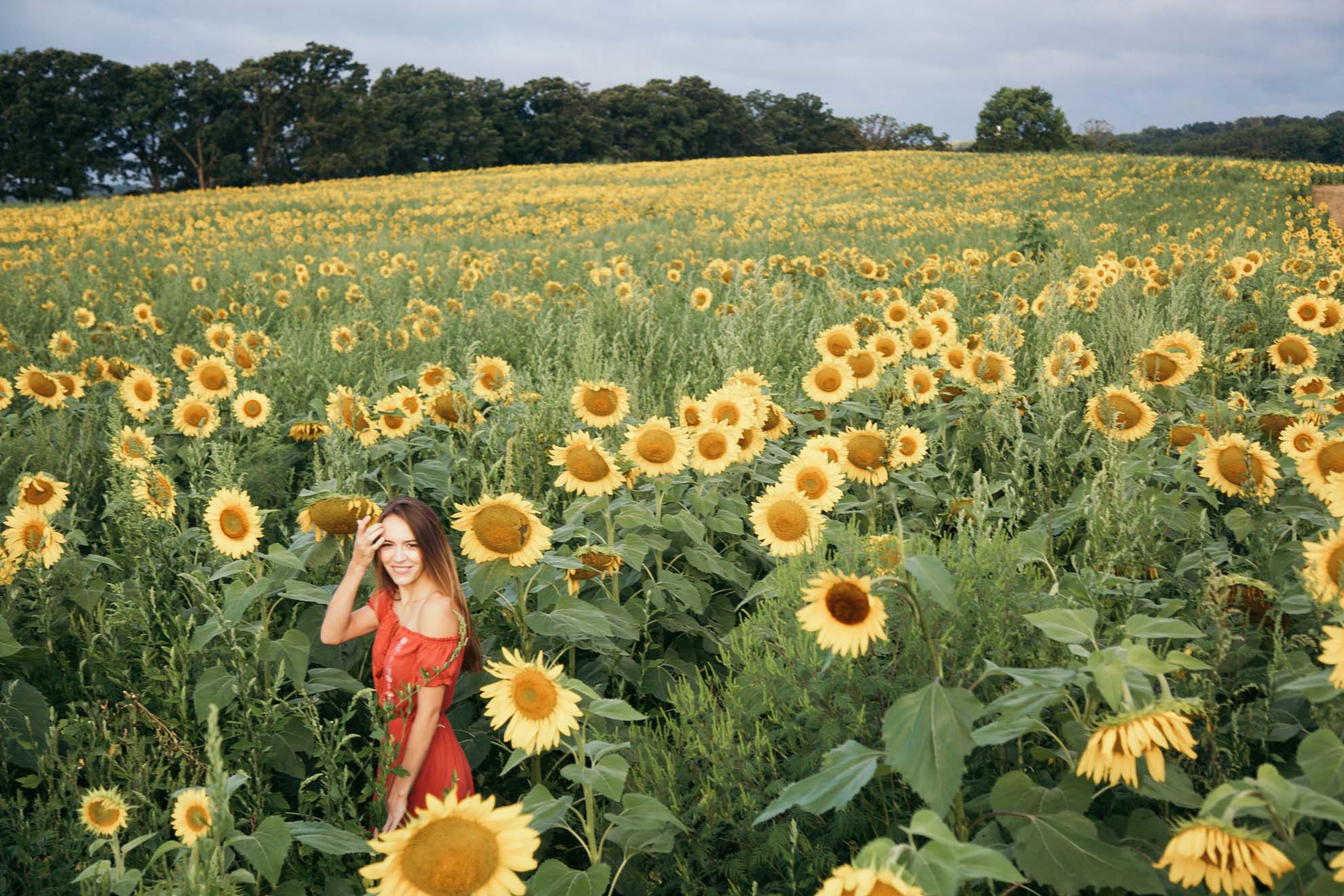 Nothing says summer like a sprawling sunflower field. These bright yellow blooms always put a smile on my face and I love searching for new farms to visit each year. Since their season is quickly approaching, here are three sunflower fields in Wisconsin that you...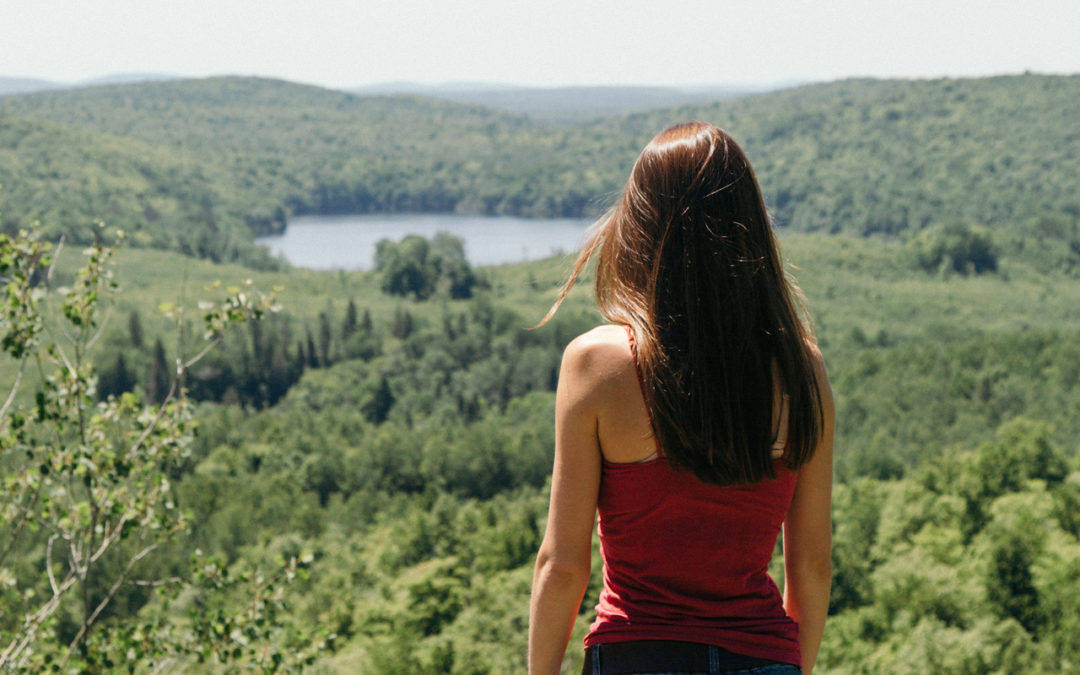 This might be my new favorite hidden gem in northern Wisconsin! Corrigan's Lookout is located in Iron County and offers some spectacular panoramic views of Wisconsin's landscape. A short, quarter-mile hike will lead you to a rock outcropping that overlooks Upson...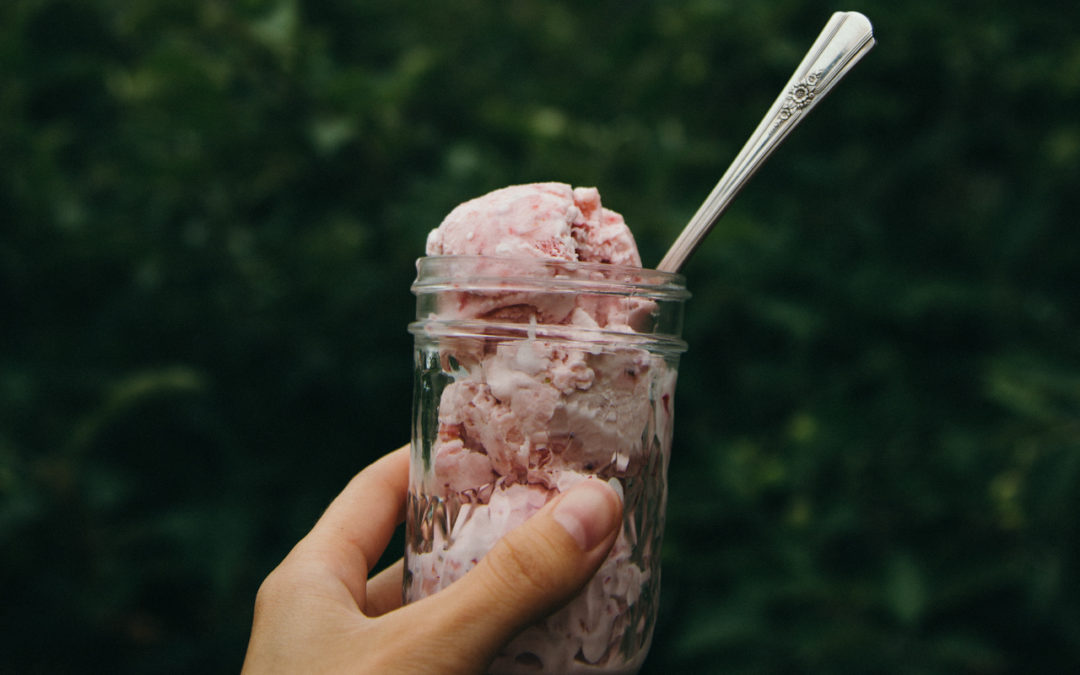 Okay, I'm officially obsessed with this homemade ice cream. I've never made ice cream before - I've always assumed I'd need a special machine. But this no-churn recipe blew me away! I honestly was expecting it to have very little flavor given how few ingredients there...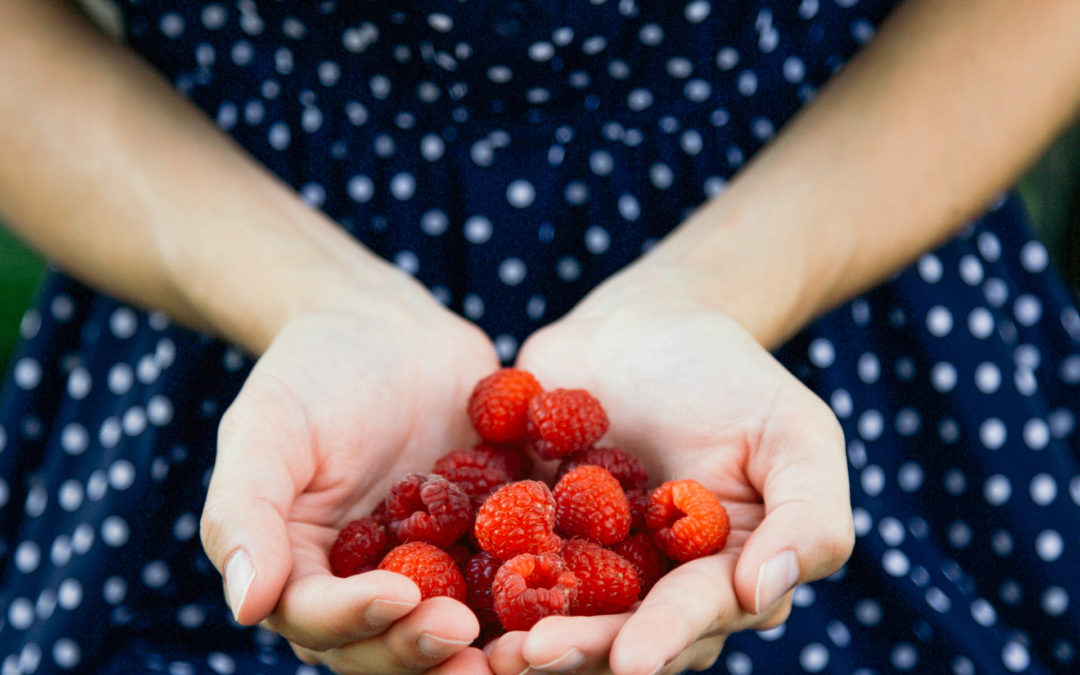 Berry picking is one of my favorite things to do in the summer. There's something so satisfying about having a pail full of berries, carefully hand-picked and ready to eat. In this seasonal berry guide, you'll find ripening dates, top-rated farms, and past berry-related posts.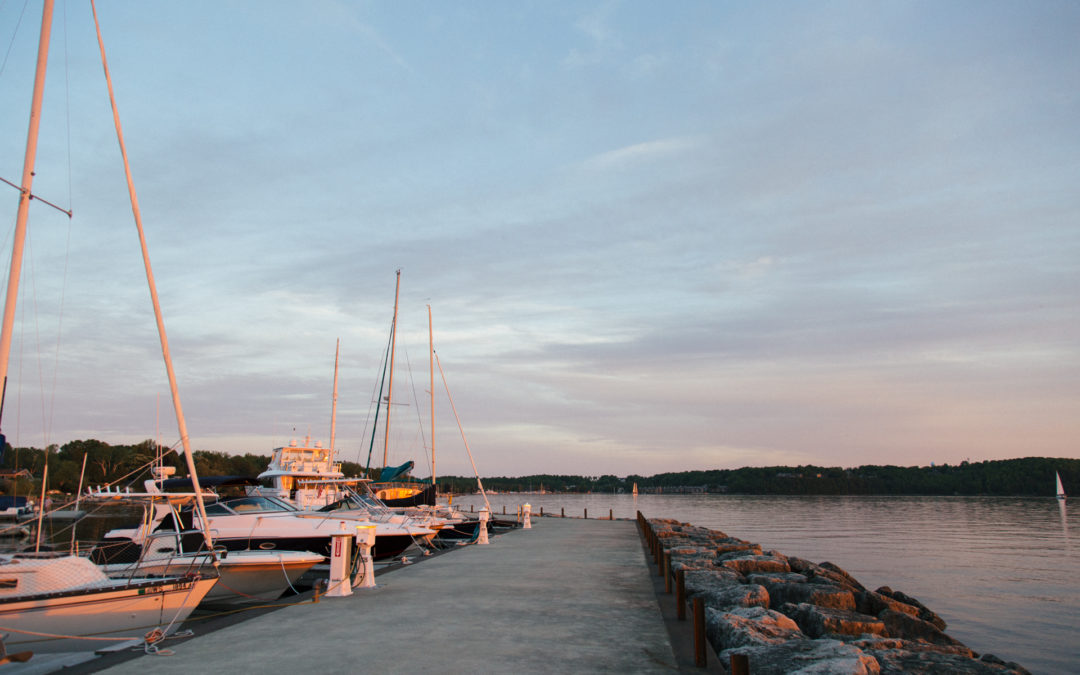 In early June, I spent the weekend in Sister Bay, Wisconsin. This charming, lakeside village is located on the northern end of the Door County Peninsula and has a lively, coastal feel to it. As we entered Sister Bay that Friday afternoon, we made our way down the...
For the past couple of weeks, our backyard was a sea of color. Delicate apple blossoms covered our two apple trees, bright pink flowers bloomed on our crabapple, and the three purple lilacs bushes produced a surprising amount of flowers.I loved being able to walk...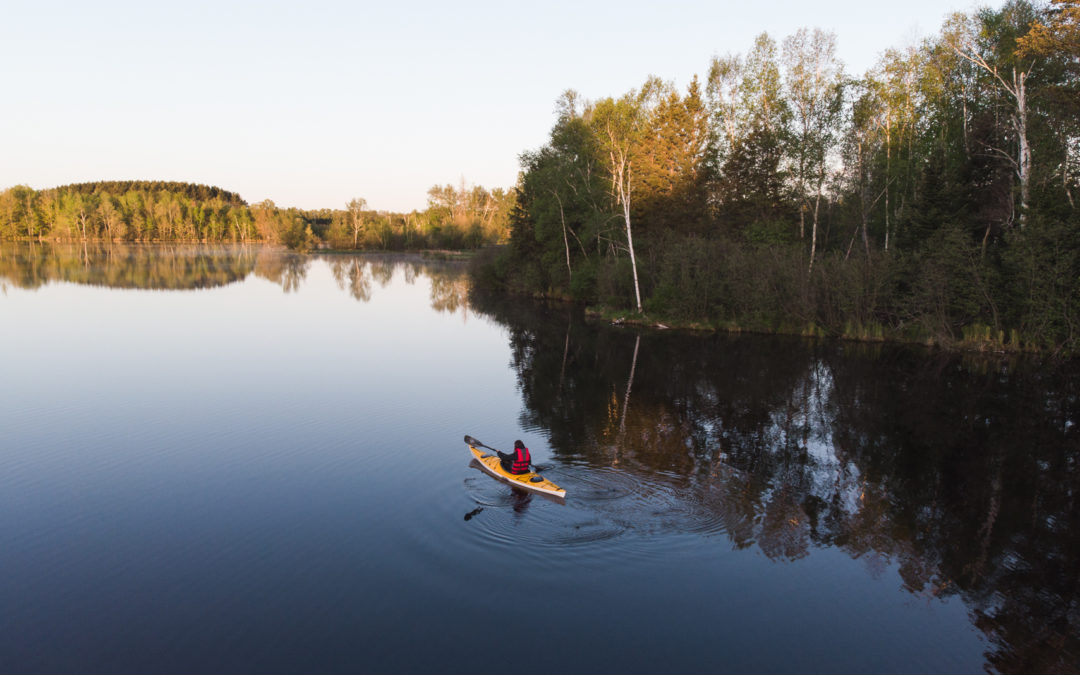 I'm so excited to announce my partnership with Eddyline Kayaks, a manufacturer of premier touring kayaks and paddles! As their Midwest brand ambassador, I'll be sharing a lot of kayaking blog posts and photos over the course of the summer and fall. I can't wait to get...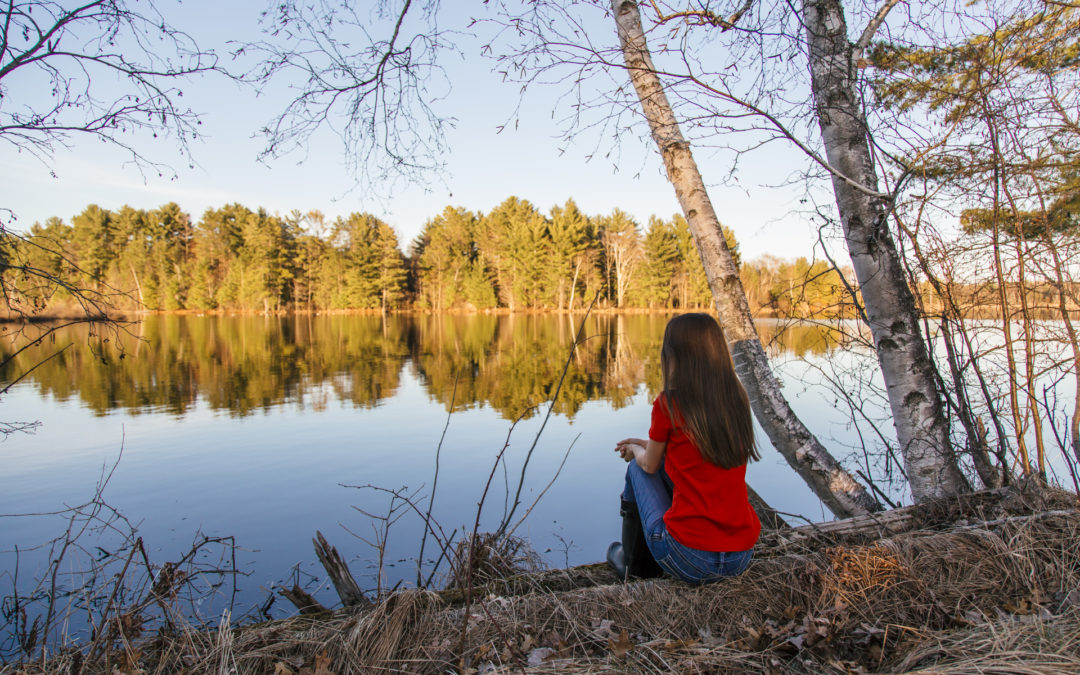 I think one of my favorite things about where we live is that we're so close to the lake. There's this big bay just down the road and at sunset, the trees light up a beautiful golden color. Geese, ducks, eagles, and loons are frequent visitors making it a great spot...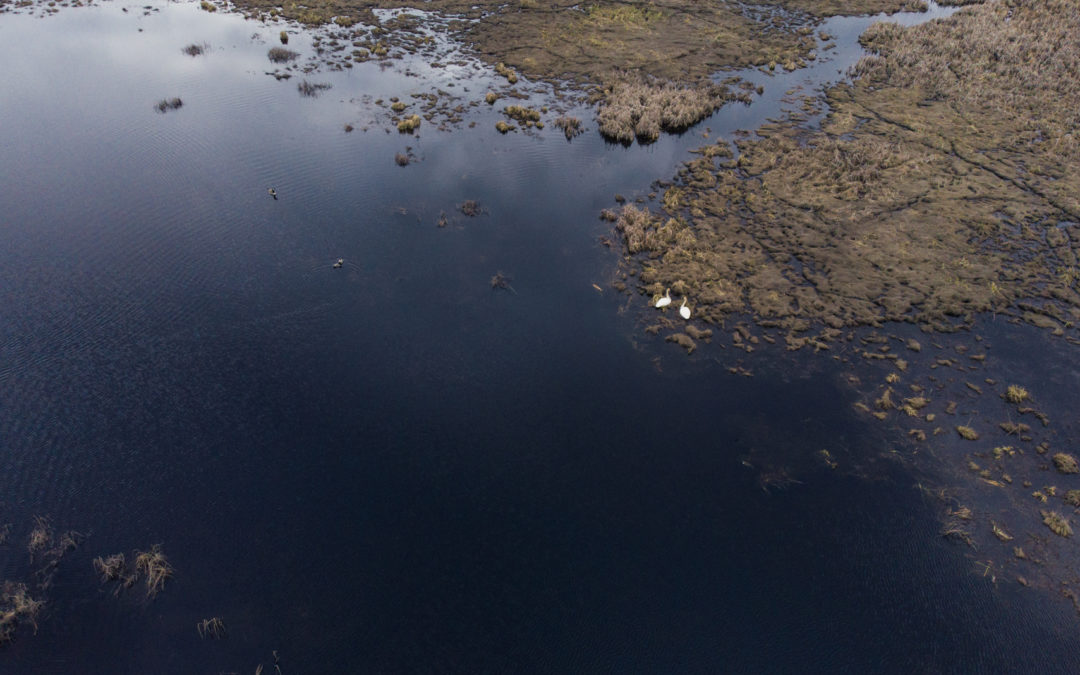 Earlier this spring when I was researching good spots to go birdwatching, I came across Spring Creek State Wildlife Area. The WI DNR website states that trumpeter swans are common inhabitants of this 1,000-acre property so I just had to go check it out myself! It was...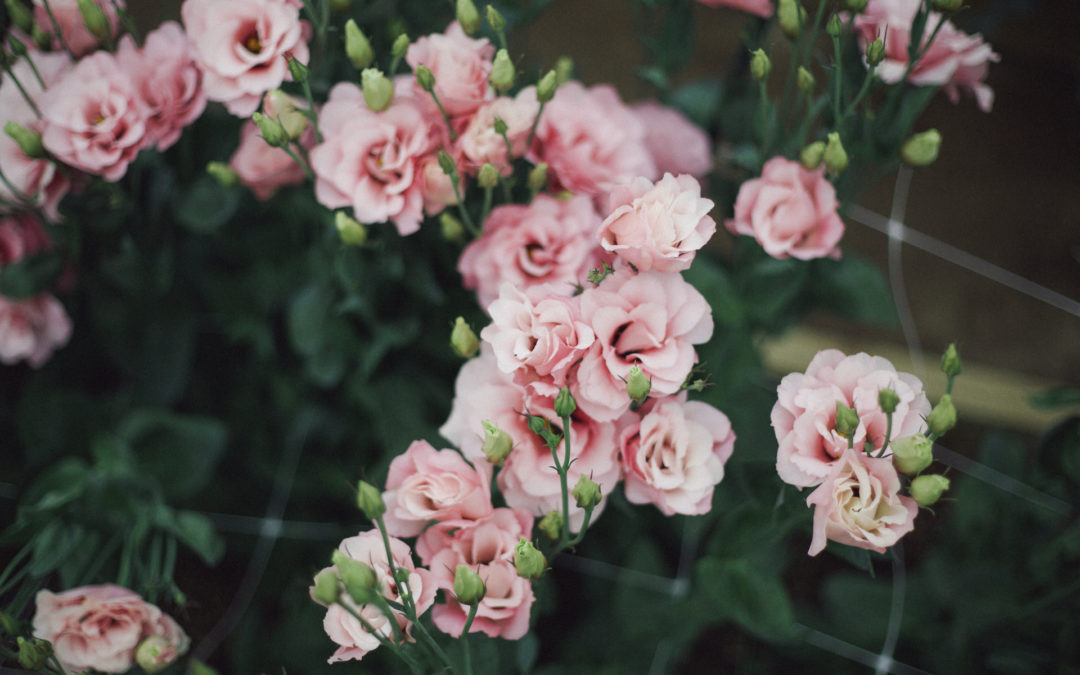 There are two spots that I'm focusing on this year – the front flower gardens and the raised vegetable bed in the backyard. I'm so excited to be partnering with RISE (Responsible Industry for a Sound Environment) for the second year in a row to help bring these projects to life!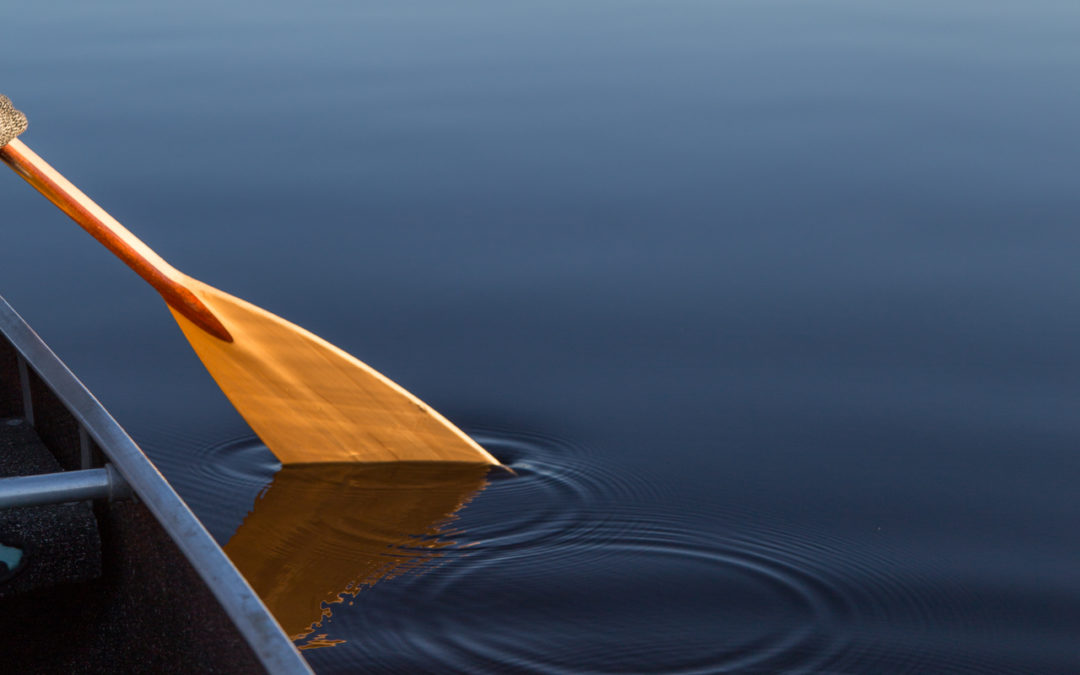 I've been checking the weather nearly every day, waiting for the right conditions to head out in the canoe for the first time this year. Yesterday morning was it. Full sun, no wind, ice-free, and the loons had returned... There was no way anything was stopping me. So...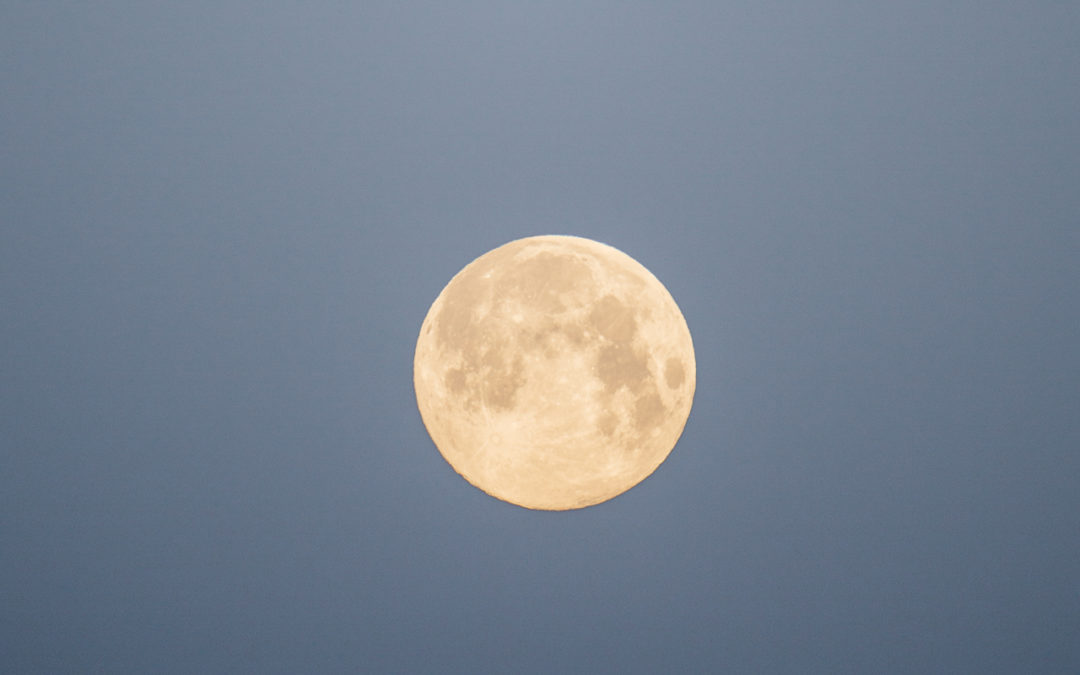 The frost-covered grass crunched under my boots as I walked out towards the field. I had my tripod slung over one shoulder, my backpack on, my camera in one hand, and my coffee in the other. I was on an early morning mission to capture April's full pink moon and it...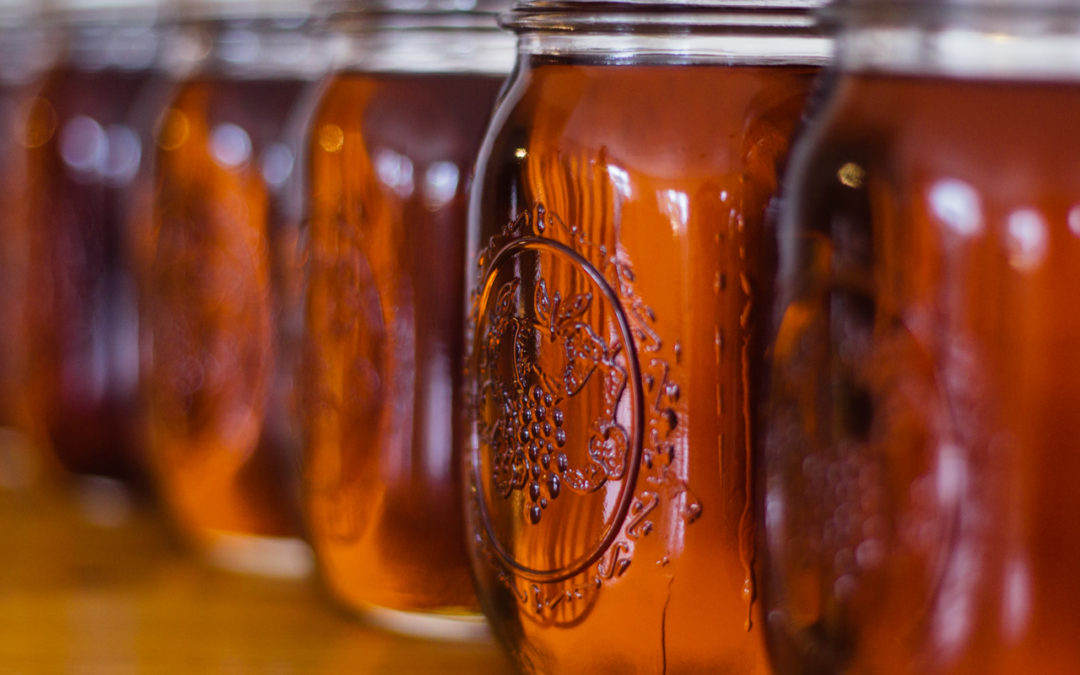 Read Part 1 here!Over the last few weeks, we've been hard at work making maple syrup from scratch. The process started in late March and ended in mid-April. Every other day, we would head into the woods to check on the maple trees that we had tapped. When the sap...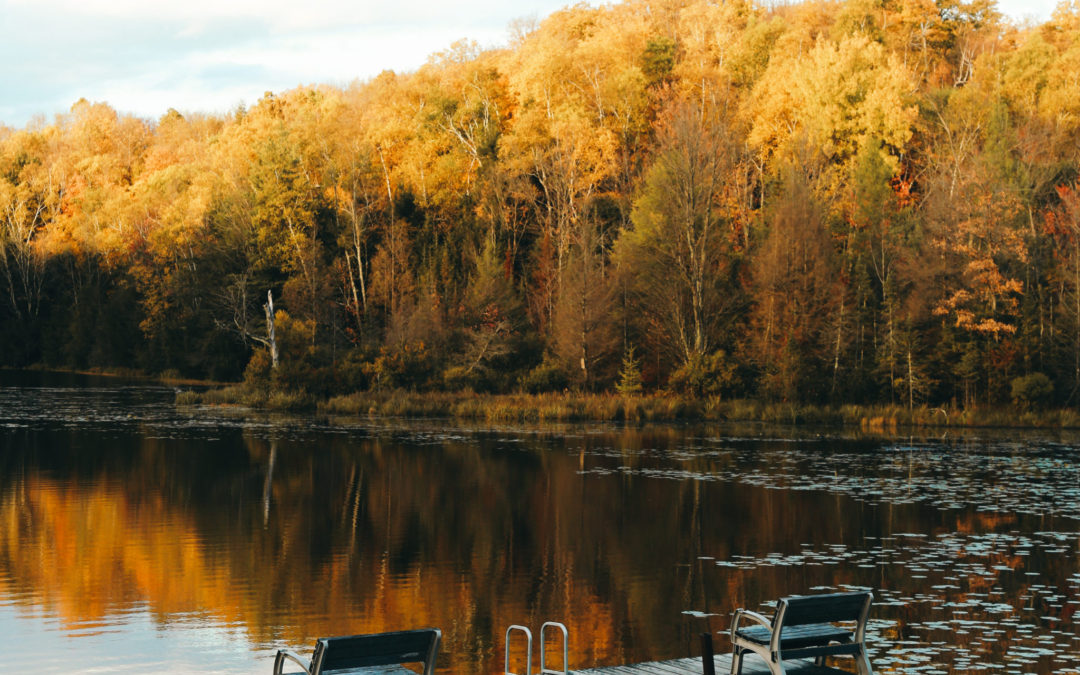 I love finding unique and beautiful locations around Wisconsin. After going through my Instagram feed, I've come up with a few of my favorites! Check out these 10 Instagrammable Spots in Wisconsin!
For me, spring in Wisconsin is the most challenging time of year to photograph. It's that span of time where everything's brown, nothing is blooming yet, and things just seem plain old ugly. Here are my tried and true spring photography tips for making the Midwest look pretty this time of year.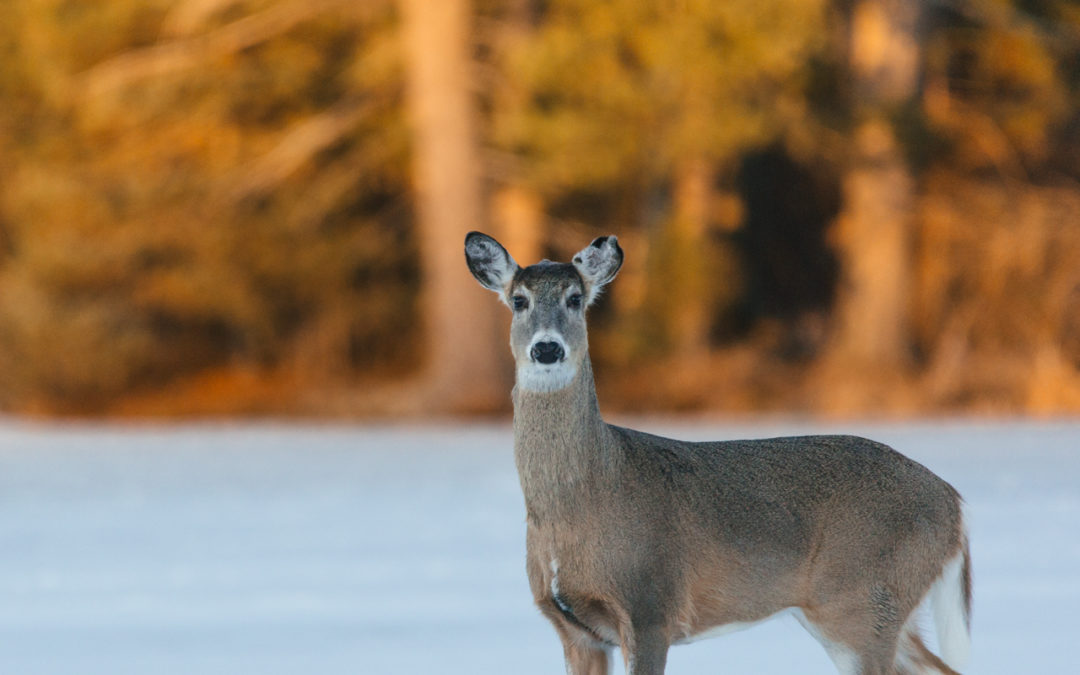 After much deliberation and research, I finally decided to order the Sigma 150-600mm telephoto lens. I'm really excited about it because I've been wanting to get more into wildlife photography especially now that I'm living in northern Wisconsin. There are so many...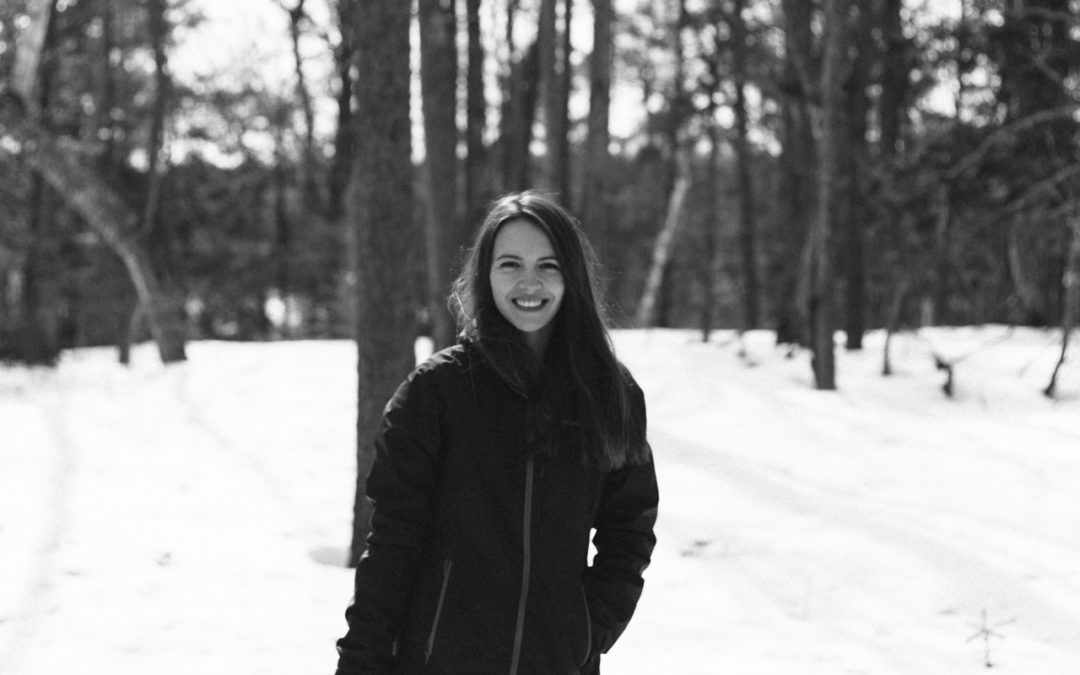 Let me preface this post by saying we are complete beginners when it comes to making maple syrup. Neither of us has done this before so we've just been researching everything. This is something we decided to do on a whim and thought it'd be a fun little experiment!...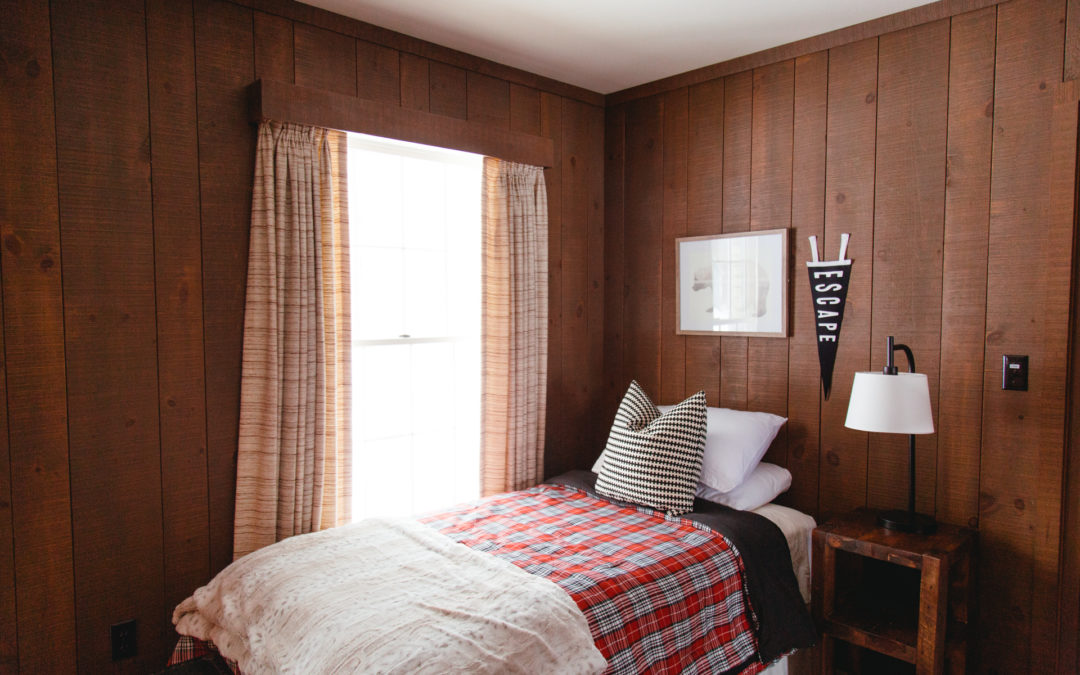 Nestled in the heart of northern Wisconsin sits The Brick House – a beautifully immaculate colonial-style rental home on the shores of Alder Lake, part of Manitowish Waters Chain of 10 Lakes. It's a large and spacious place complete with five bedrooms, three-and-a-half baths, two living rooms (each with their own fireplaces!), and a big three-season room.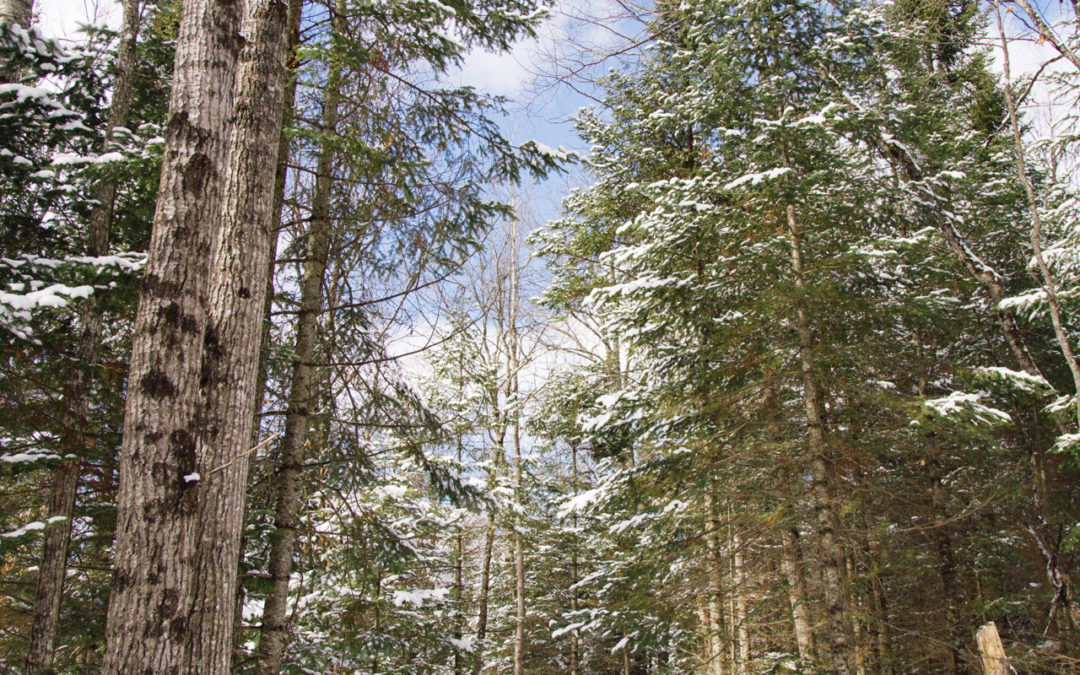 I've been wanting to check out the WinMan Trails for a while now and this weekend I finally got around to it! This 1,300-acre silent sport destination is located between Winchester and Manitowish Waters, hence the shortened name, WinMan :)5 miles of snowshoe trails,...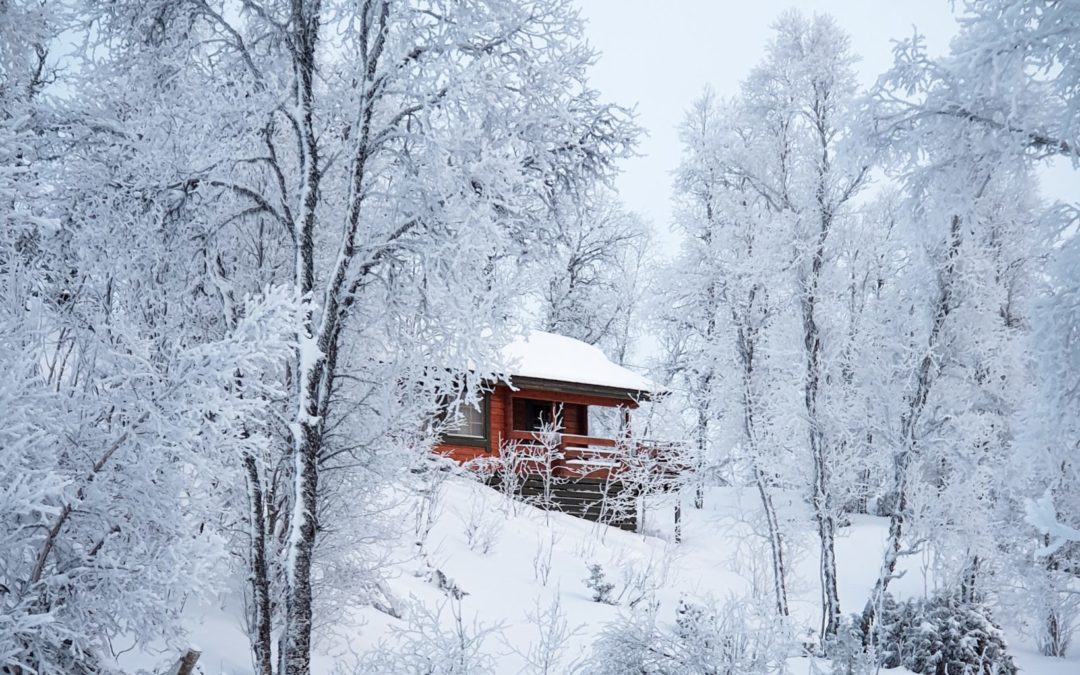 There's something so charming and alluring about A-frames. If you're looking for a little Wisconsin getaway, I've found 7 absolutely STUNNING A-frame cabin rentals in Wisconsin that you can book right now! Time to start packing!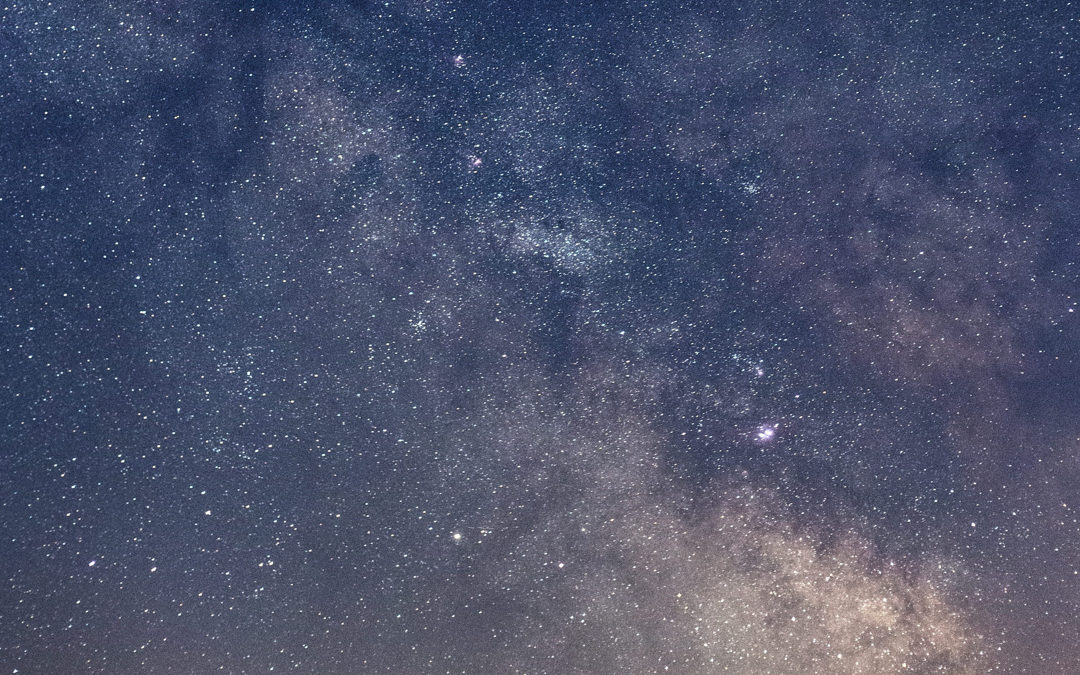 The Northwoods of Wisconsin, Minnesota, and Michigan offer some of the most astounding stargazing opportunities in the Midwest. The cold winter nights, the smaller towns, and the sprawling forests provide dark skies excellent for stargazing.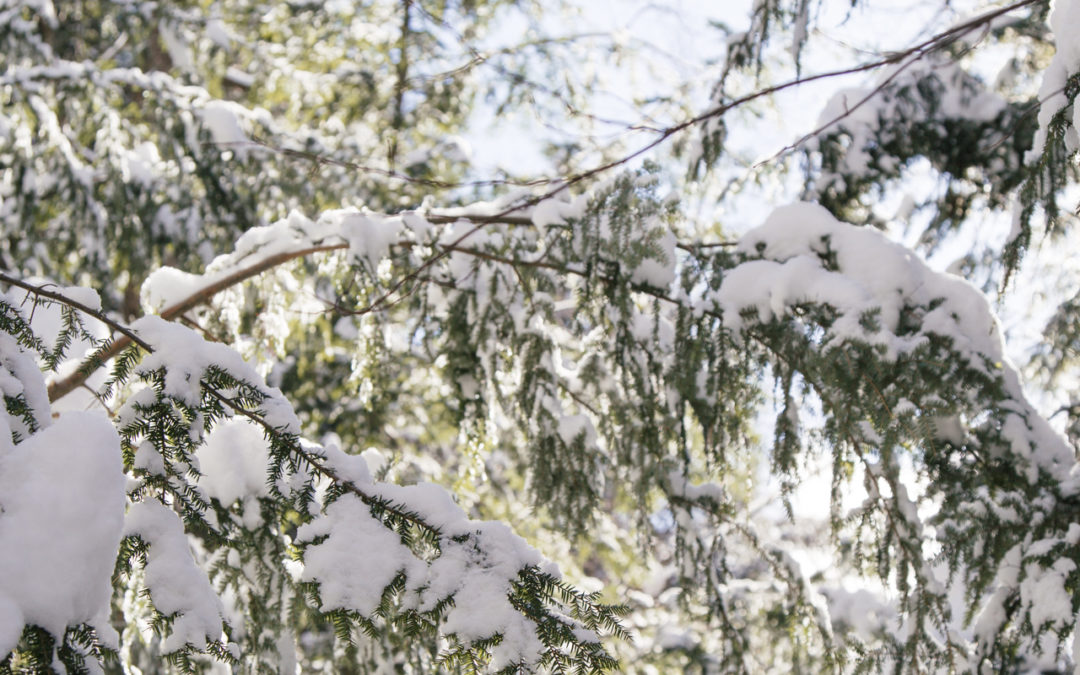 I'm always on the hunt for public land that I can explore. Especially land that's still somewhat undiscovered. That's why I was so stoked to come across the Germain Hemlocks State Natural Area. Eighty-eight acres of towering hemlocks and rolling hills make it an...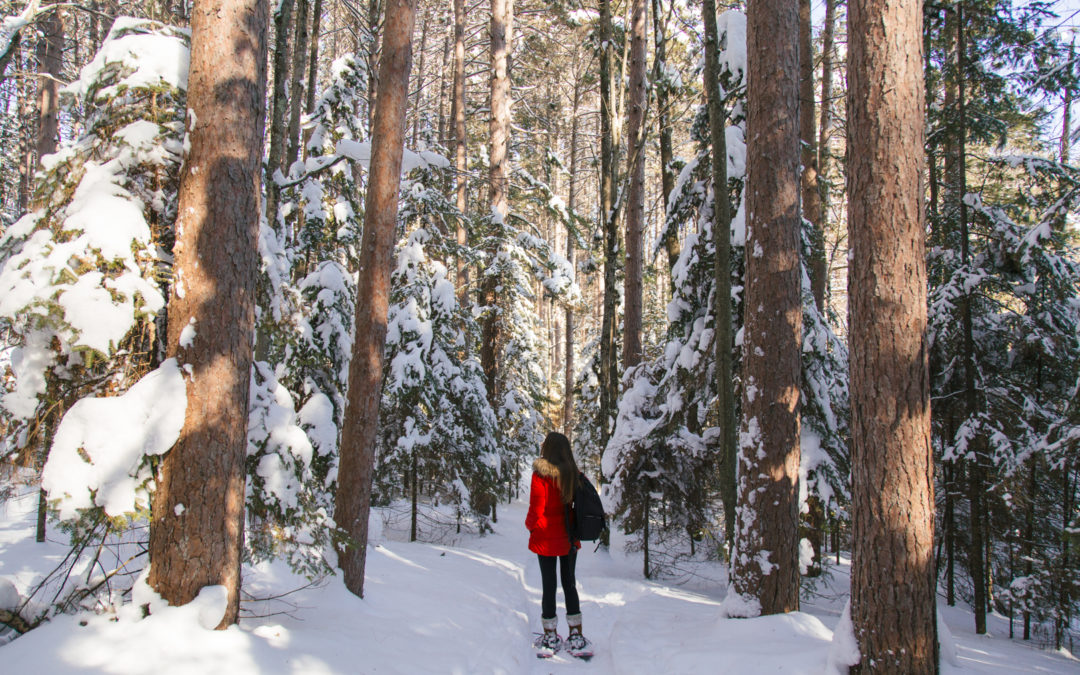 If you're looking for a picturesque spot to snowshoe in the Northwoods of Wisconsin, I've got just the place: Fallison Lake Trail. Located just 13 miles northeast of Minocqua, Fallison Lake Trail will not only get your heart rate up, but it will also offer stunning views and a peaceful, outdoor experience.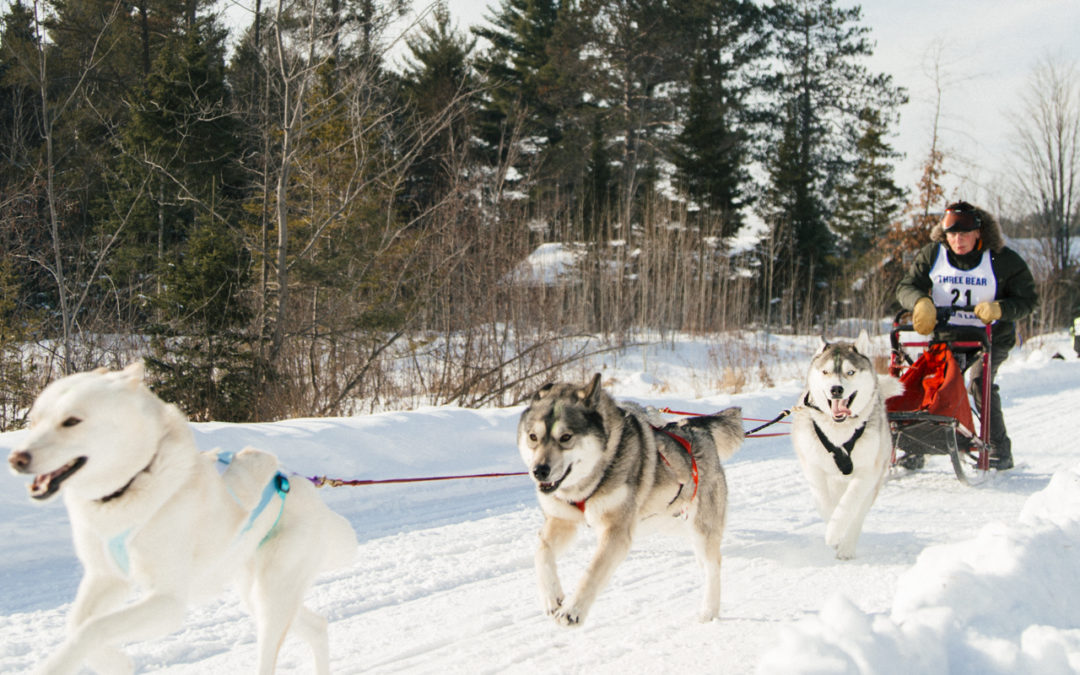 Last Saturday, I drove north to watch the 39th Annual Three Bear Sled Dog Race in Land O' Lakes, Wisconsin. Every year, the race occurs over two days with six dog, four dog, two dog, juniors and skijoring events.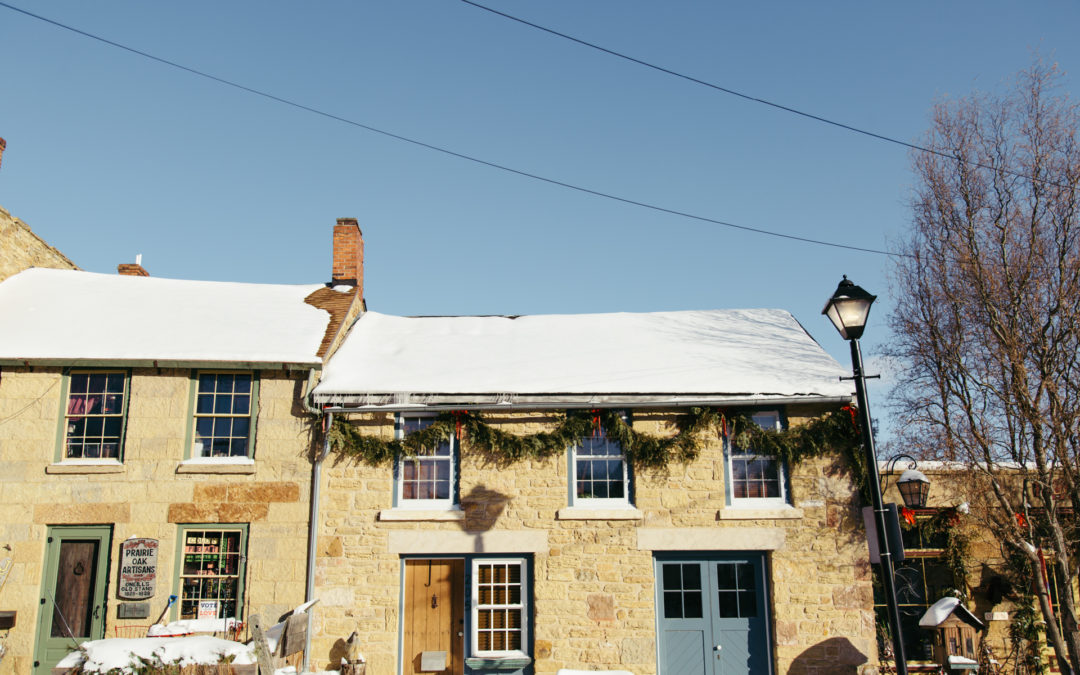 If someone were to have dropped me off in the middle of Mineral Point, Wisconsin without any clue as to where I was, my first guess might've been an English village. With its charming architecture and streets that come together at odd angles, I felt like I had stepped...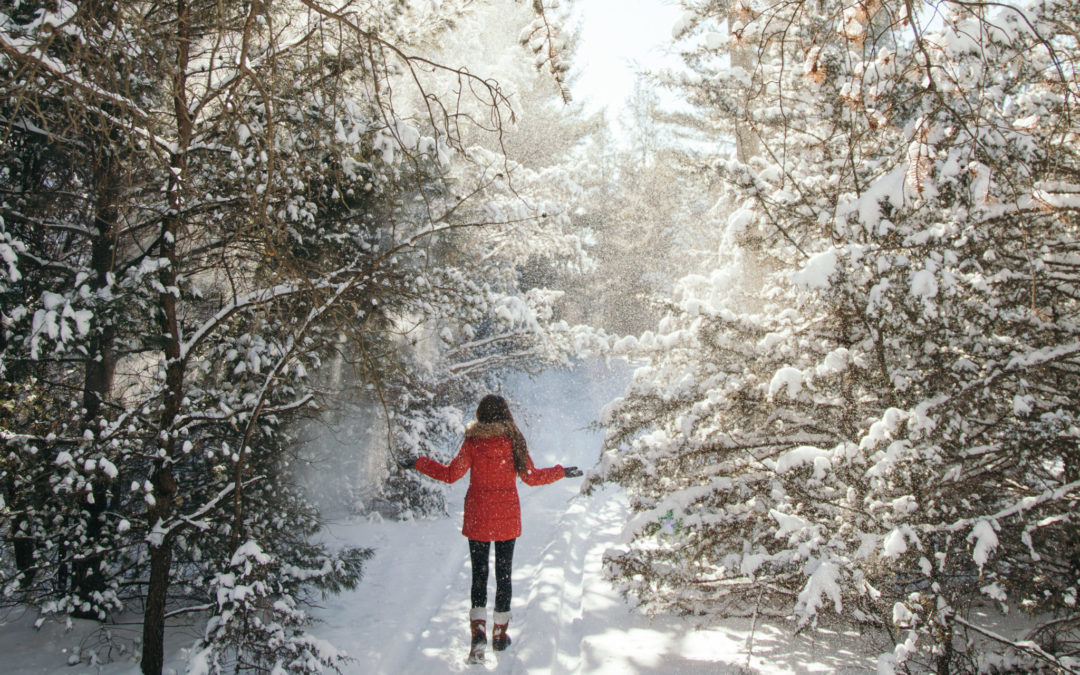 It's been quite the unusual winter this year in Wisconsin. Usually, at this point, we have a few feet of snow on the ground but right now, the front yard has just a dusting. So the other day, when southern Wisconsin was calling for a snowstorm with up to a foot of...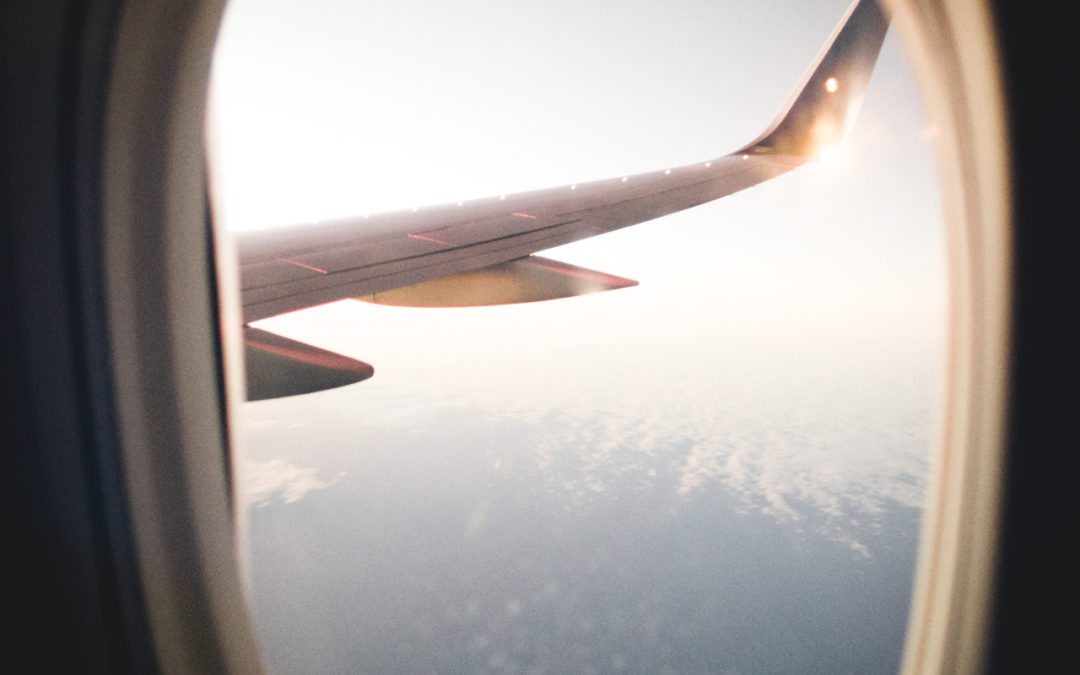 It's that time of the year again where I start putting together my travel plans. Here are four travel goals that I'd like to accomplish in 2019!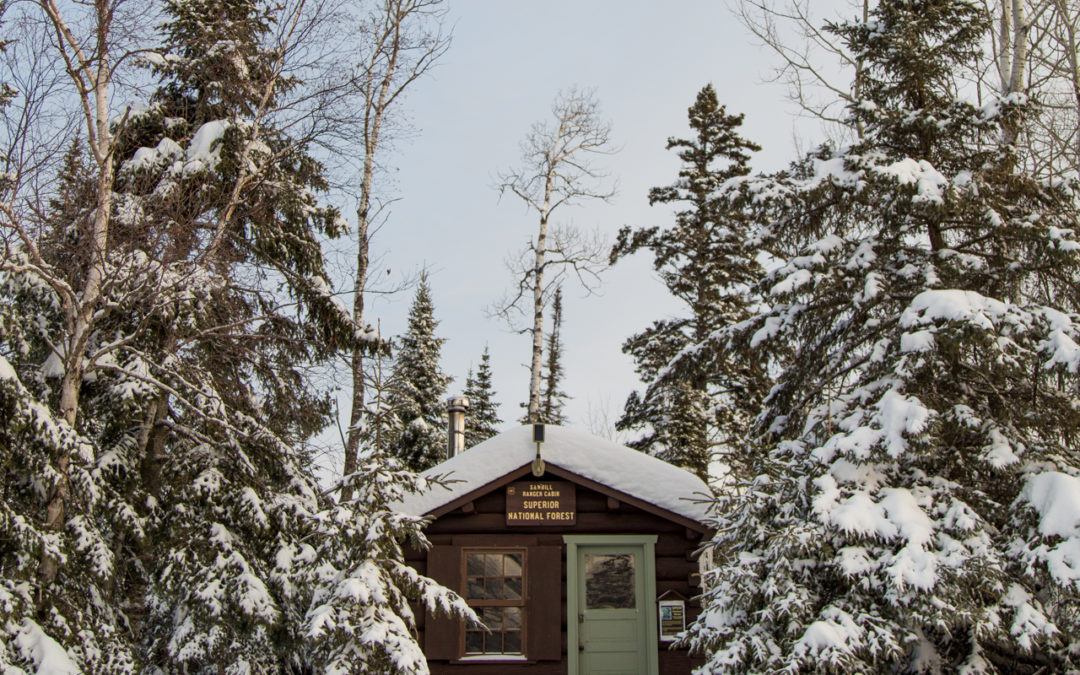 The North Shore is a spectacular place to visit and explore. From quaint towns to outdoor adventures, this area of Minnesota has a little something for everyone. Here are my top places to visit along Minnesota's North Shore!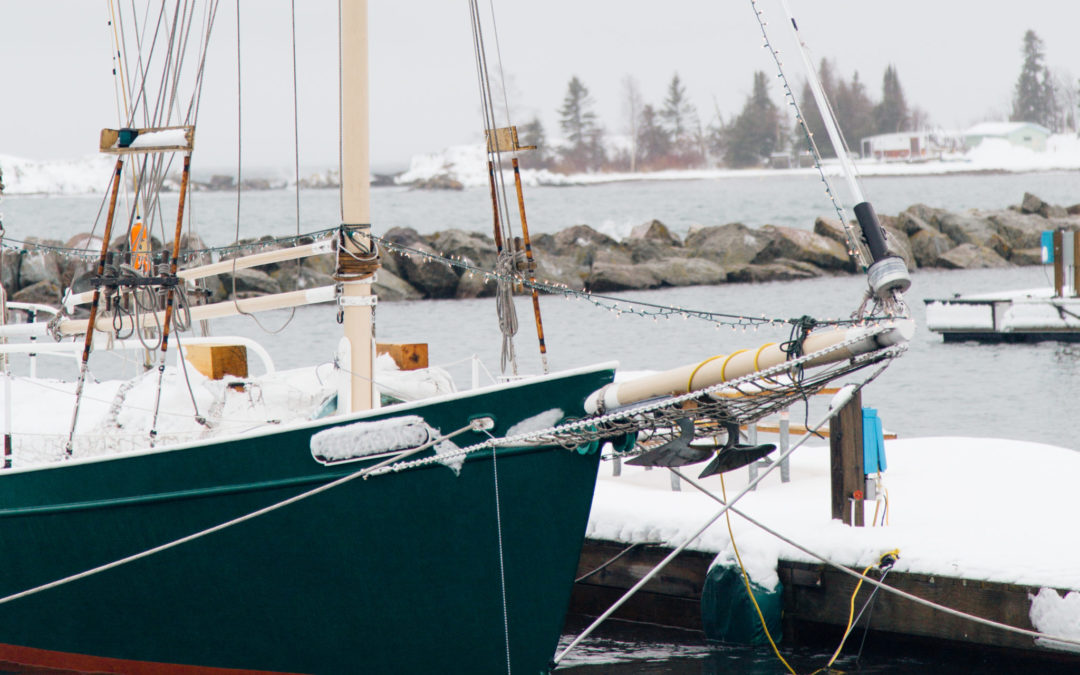 Grand Marais is a must-see town on Minnesota's North Shore. It has a population of just 1,400 people, it's built on the shores of Lake Superior, and has a thriving artist community. I can't wait to visit here again soon!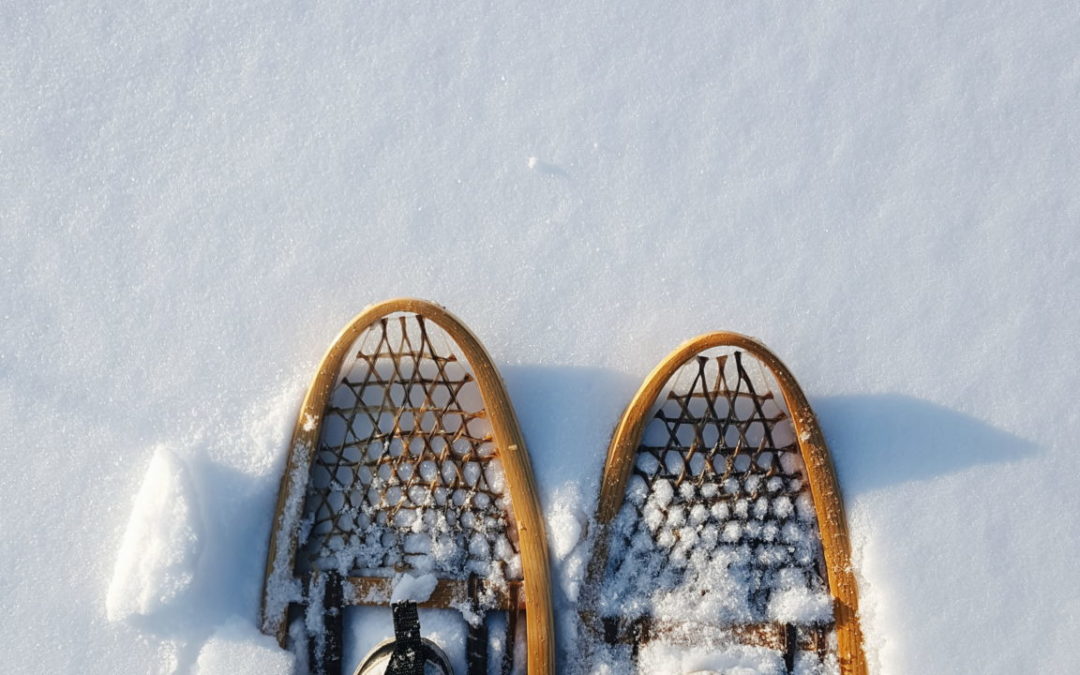 Take a close look at your phones camera lens before snapping your photo. Chances are, it's got a few smudges on it from being in your pocket, your purse, or your hand. When cleaning your lens, it's best to use a soft cloth, such as these inexpensive microfiber cloths...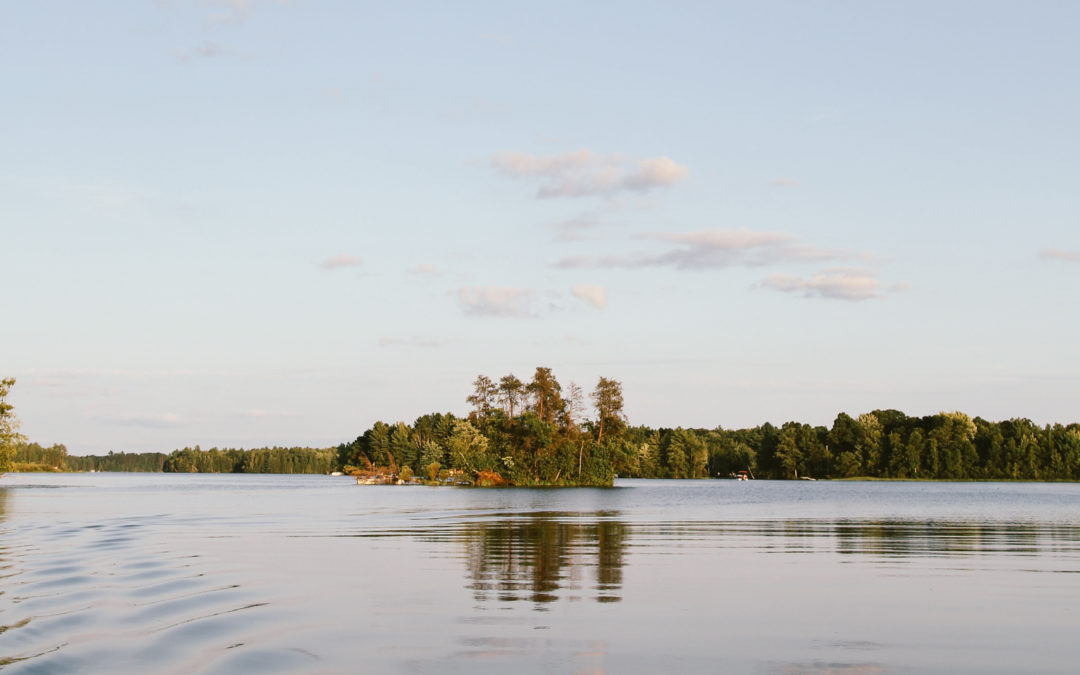 This has been my main photo app from the start. I've had it for years and it's still the one I use the most! It's easy to navigate and I really like the look of their filters. I use VSCO mainly for my Instagram stories. I'll take a photo on my phone and then open it...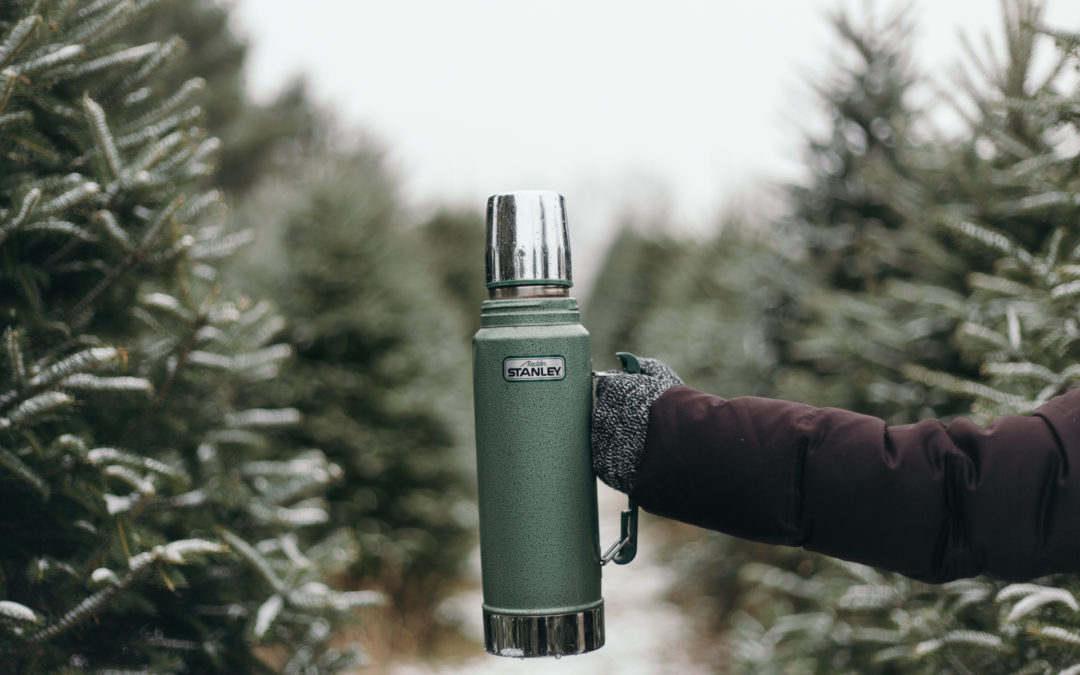 My family has always opted to buy a real tree instead of an artificial one. There's something so festive about opening the front door and having that Christmas tree scent wafting throughout the house.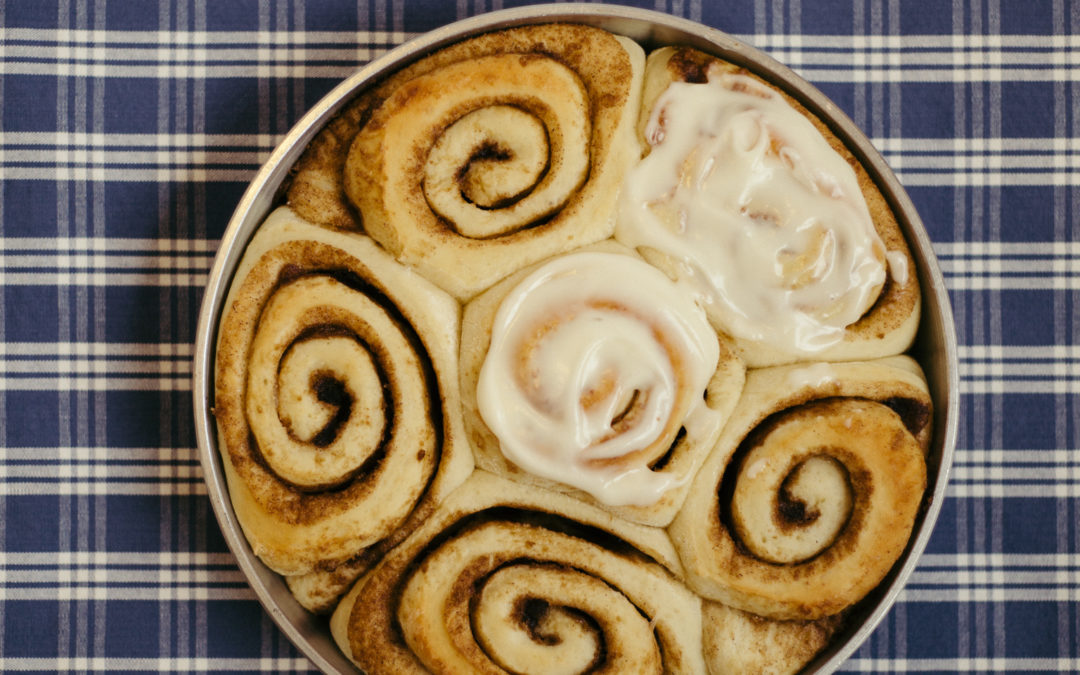 My mom has been making this cinnamon roll recipe since I can remember. It's such a comforting pastry and always reminds me of wintertime. The original recipe can be found on the side of the Pillsbury Hot Roll Mix box but I tweaked it a little bit today. I cut down the...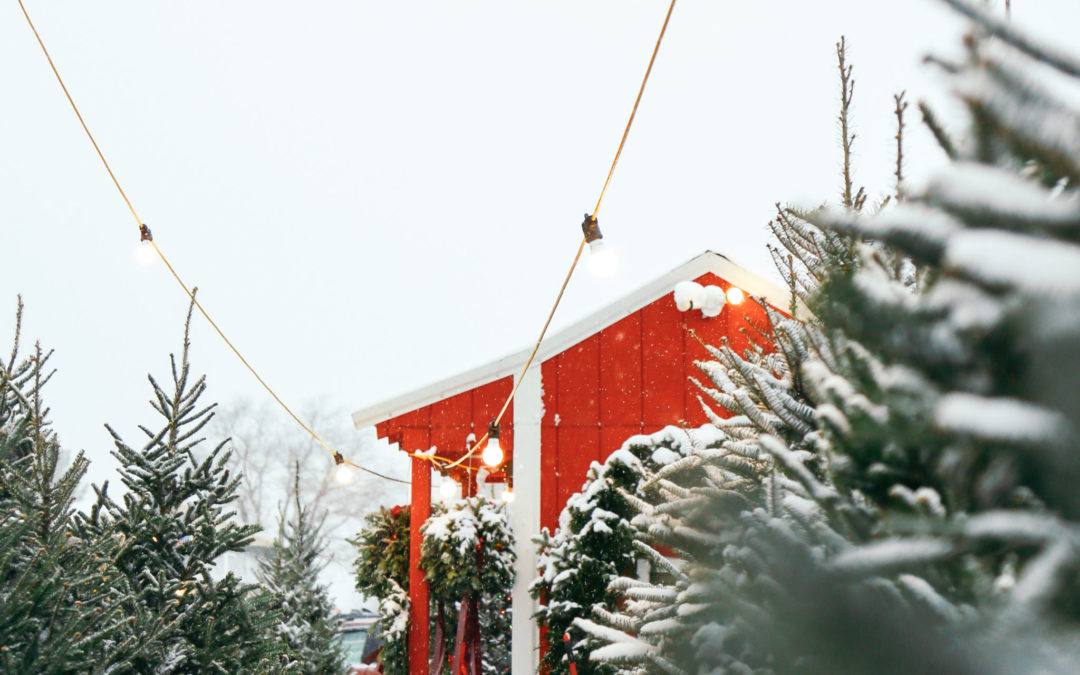 Last winter, I wrote a blog post on 20 Winter Date Night Ideas in Wausau, Wisconsin. People seemed to really like that post so today, I thought I'd make a Part 2!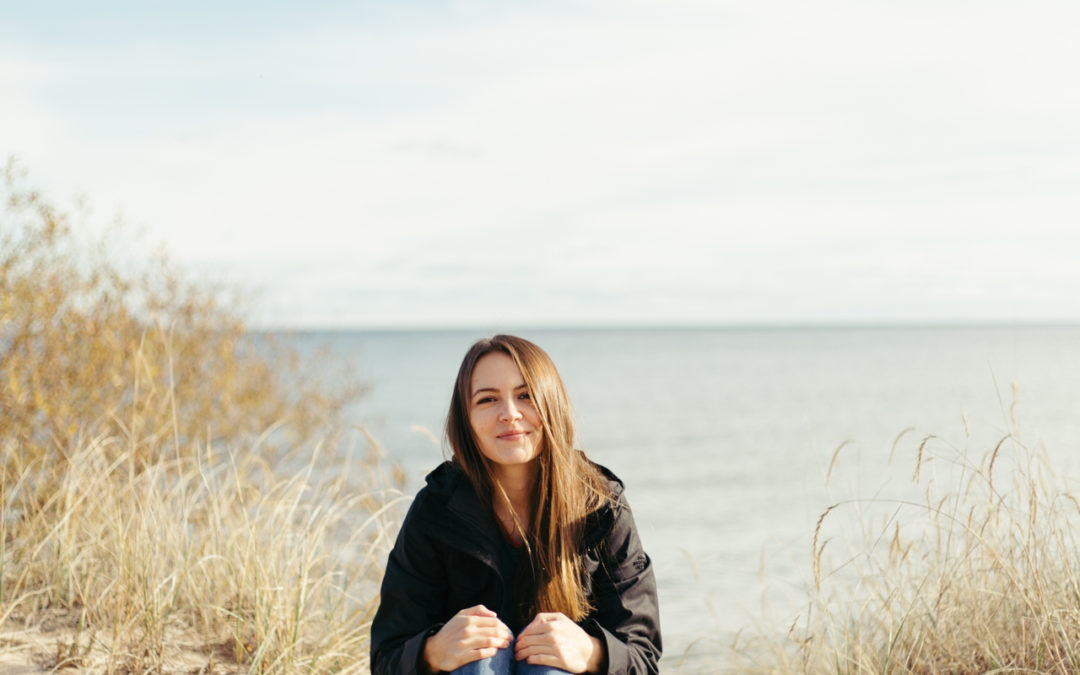 Early last week, I opened my planner and realized that I didn't have anything scheduled for the upcoming weekend. Within an hour, I had a hotel booked in Door County and a plan in place! We hadn't been to Door County yet this year so I thought it'd be a perfect way to...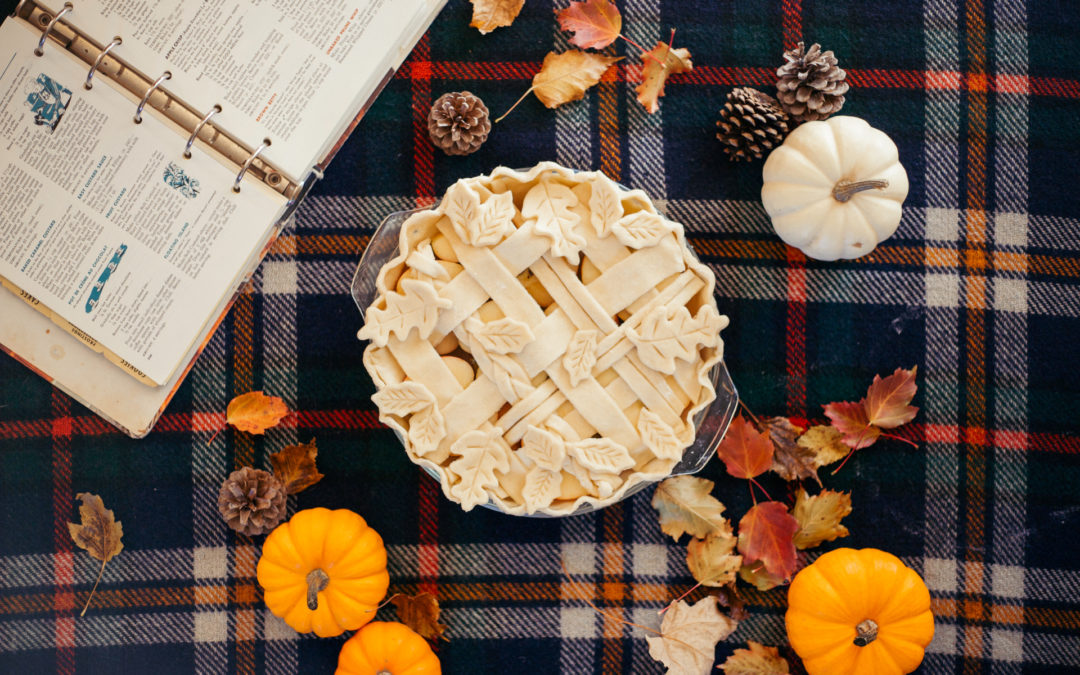 I've been searching for some mini leaf-shaped cookie cutters and a few weeks ago, I finally found some at a vintage shop! So just for fun, I decided to try making one of those fancy pies you always see on Pinterest. Even though it looks quite complicated, it's...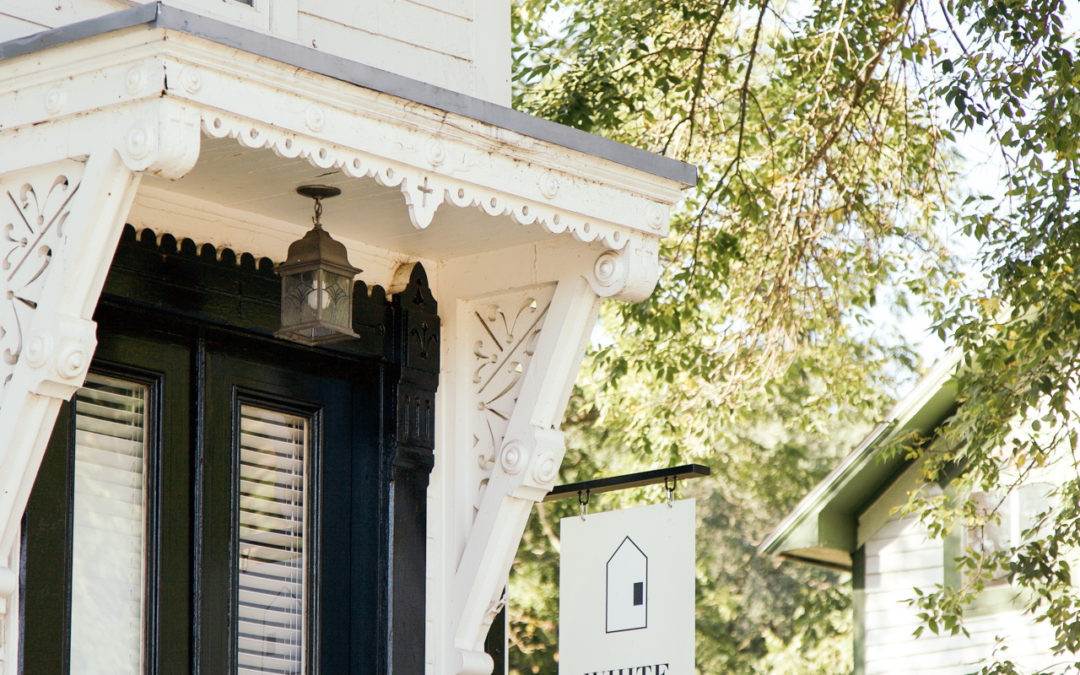 With a population of just 64, Stockholm, Wisconsin might sound like just another sleepy little town. But with its historic buildings and unique shops, it's actually a delightful and bustling little community. I drove through this village on my way to Maiden Rock...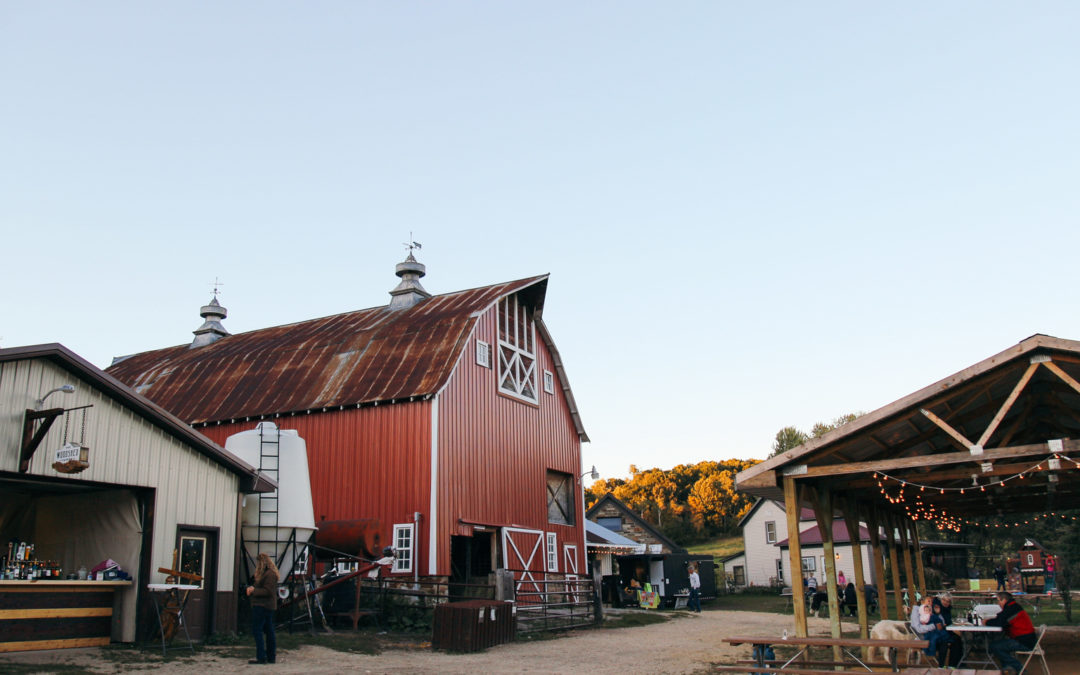 If you're looking for a fun date night next summer, consider heading over to Together Farms for their fun and festive Burger Night! Located in western Wisconsin, just 30 minutes south of Eau Claire, Together Farms is the perfect spot to grab dinner while being...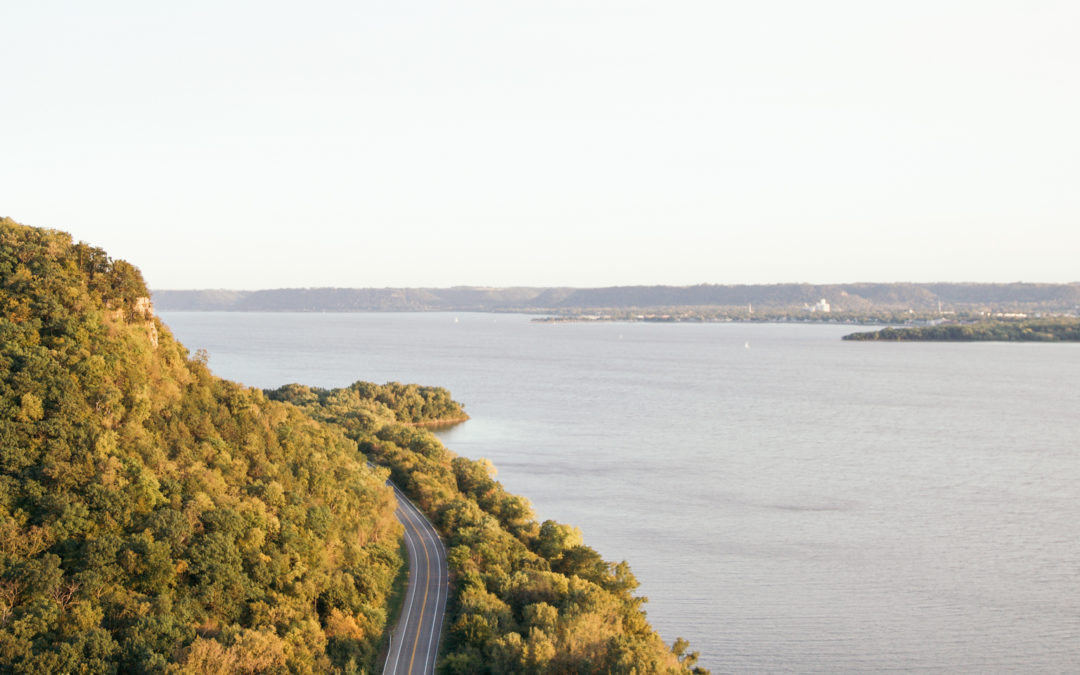 On the western edge of Wisconsin, just an hour south of Hudson is a 400-foot limestone cliff called Maiden Rock Bluff.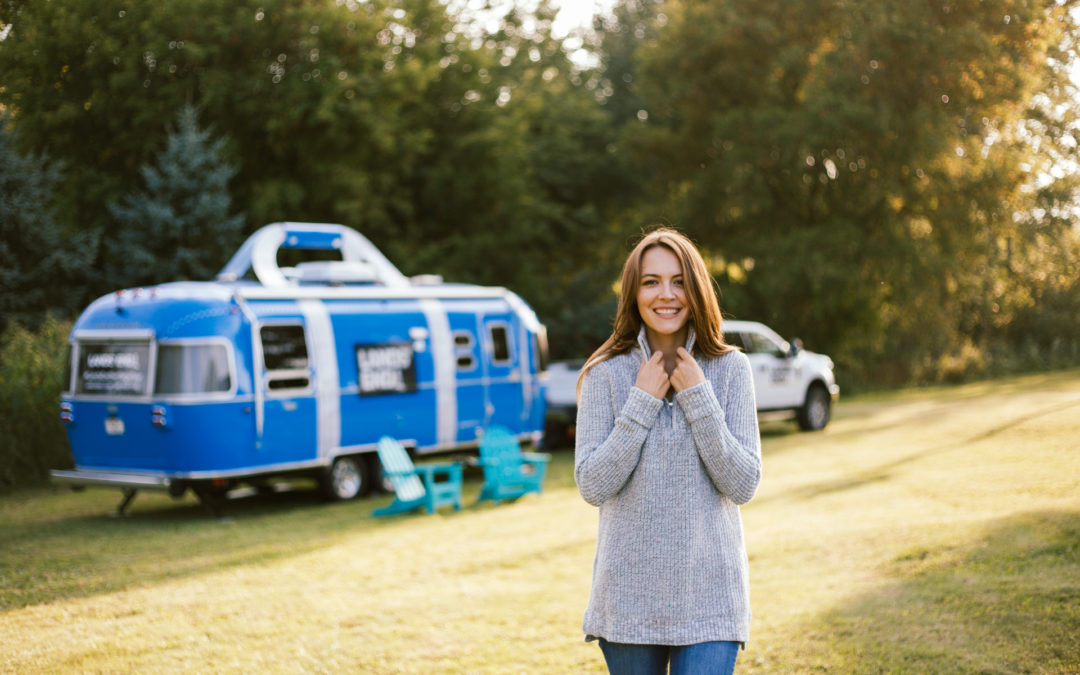 From the sweeping valleys of the Driftless Area to a quaint little village on the banks of the St. Croix, these last few weeks on the Lands' End Heritage Tour have been a whirlwind of adventure!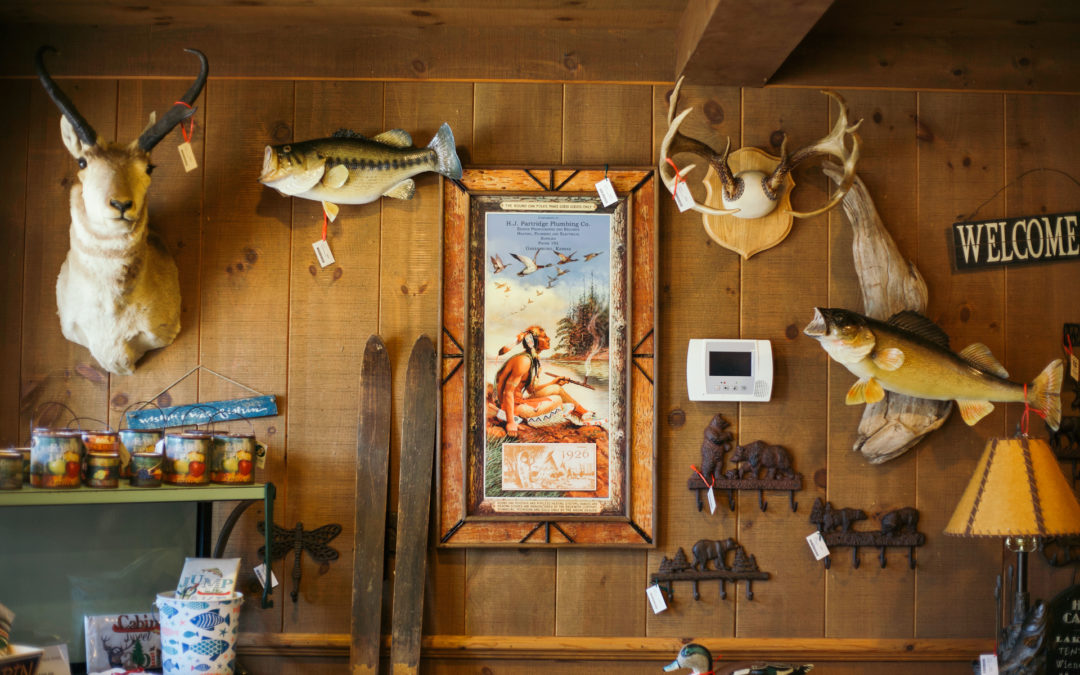 I recently traveled to Boulder Junction, Wisconsin to discover the best things to do and see. This is the last of three posts about the area sponsored by Wisconsin Travel Best Bets. Read the first post here and the second post here. SHOPS This store is literally my...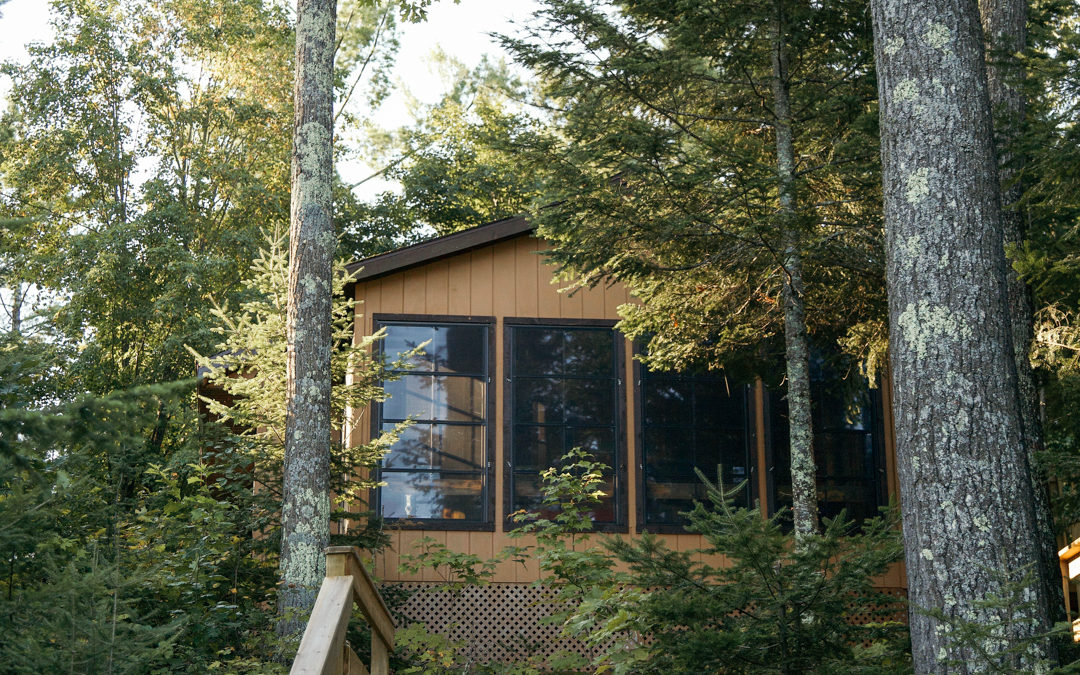 The whole property radiated coziness and it felt like the epitome of a northern Wisconsin cabin. And for the next three days, Cabin Fever was my home away from home.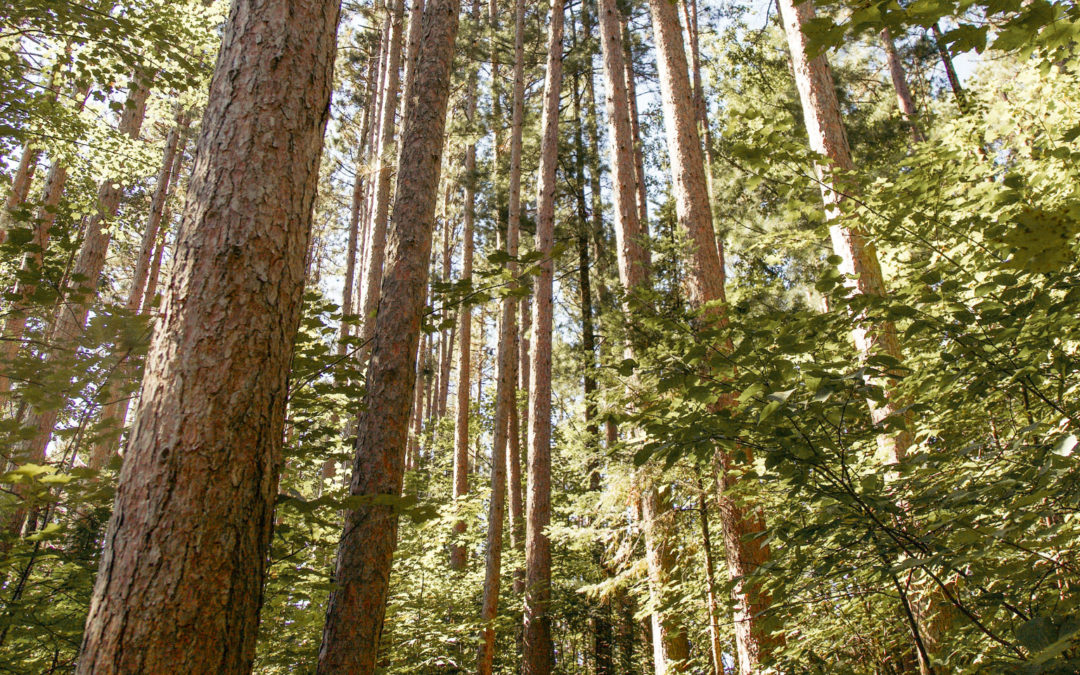 I recently traveled to Boulder Junction, Wisconsin to discover the best things to do and see. This is the first of three posts about the area sponsored by Wisconsin Travel Best Bets. Just ten minutes south of Boulder Junction, you'll find Fallison Lake - a cute little...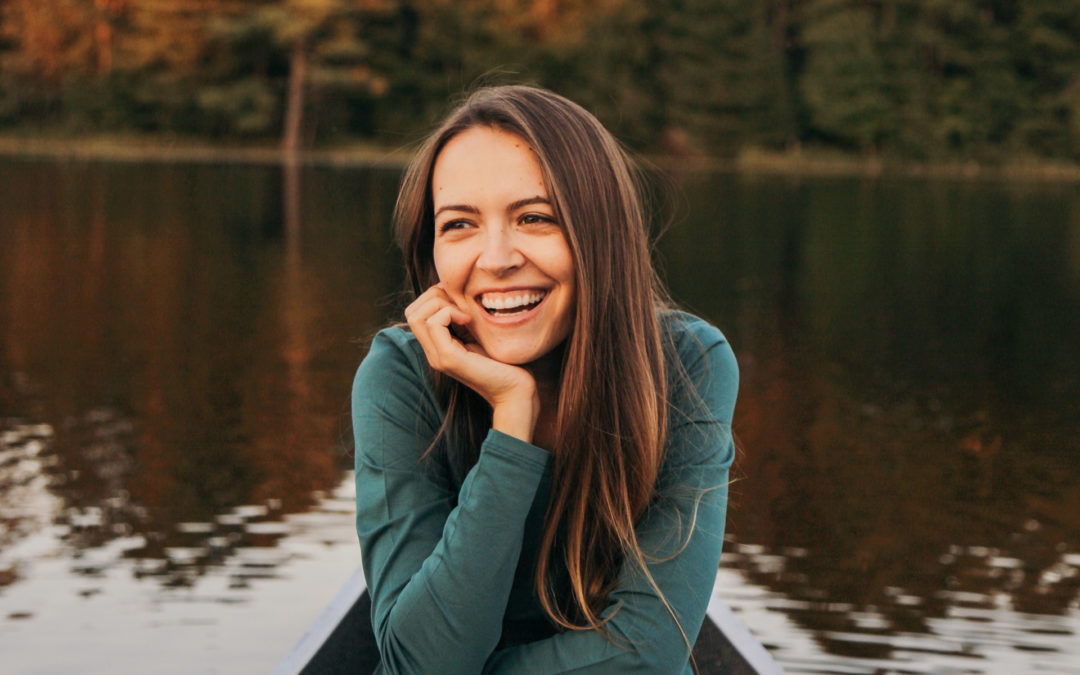 I'm very excited to announce that I've partnered with classic American retailer Lands' End, and will be traveling for 3 weeks on the Lands' End Heritage Tour!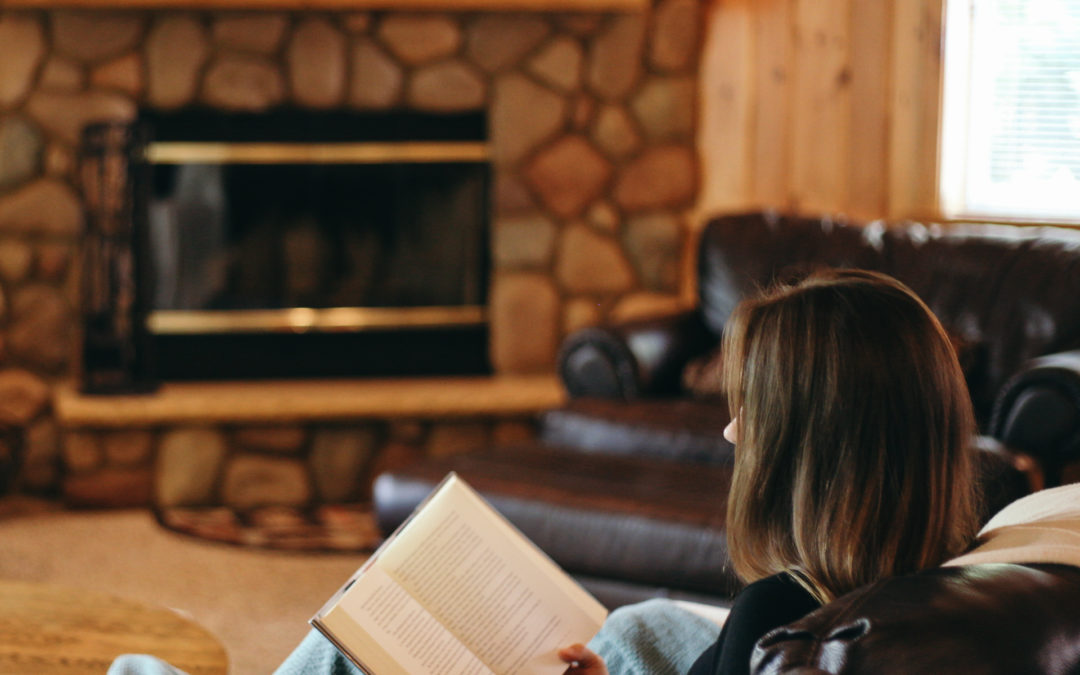 I made my way slowly down the main driveway of White Birch Village, noting each dark brown cabin tucked away in the trees. After pulling up to the main lodge and meeting the managers, John and Sue, they brought us to our cabin called Eagle's Nest.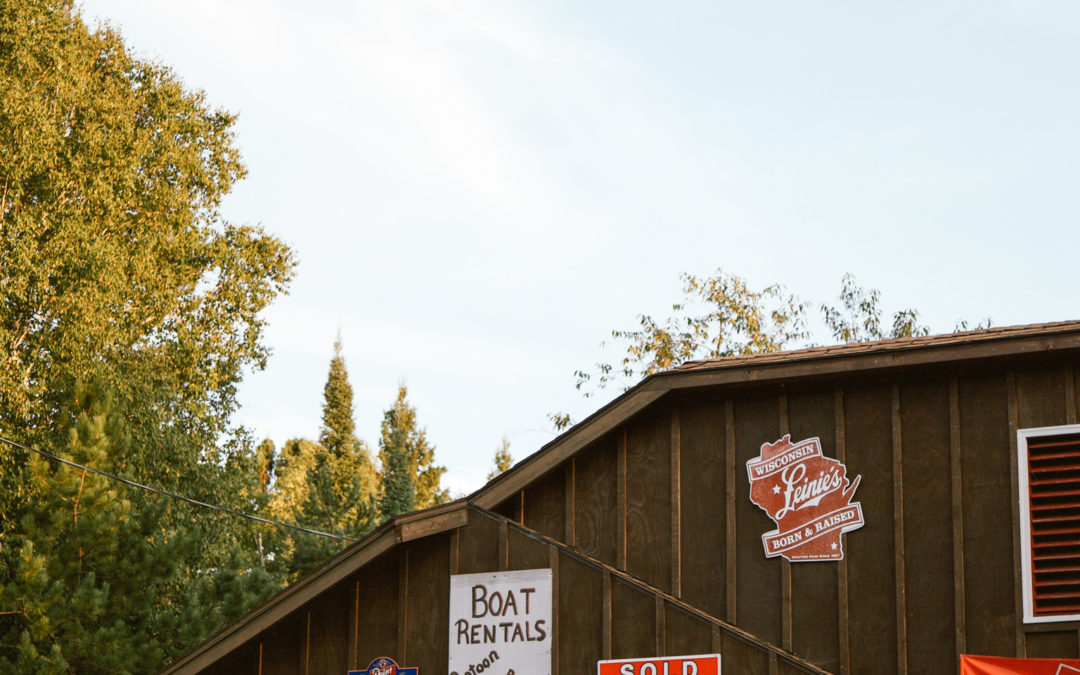 This past Labor Day weekend, I traveled to the Sayner-Star Lake area to discover the best things to do and see. This is the second of three posts about the area sponsored by Wisconsin Travel Best Bets. Read the first post here. RESTAURANTS This historic supper club...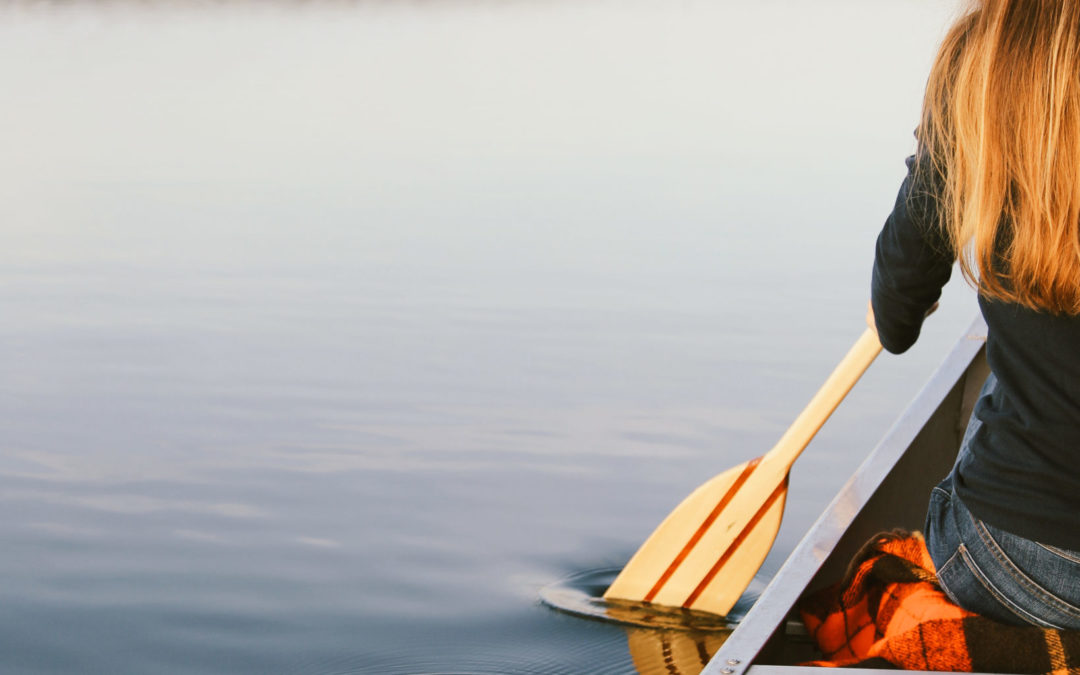 This past Labor Day weekend, I traveled to the Sayner-Star Lake area to discover the best things to do and see. This is the first of three posts about the area sponsored by Wisconsin Travel Best Bets. What better way to take in the beauty of the Northwoods than from...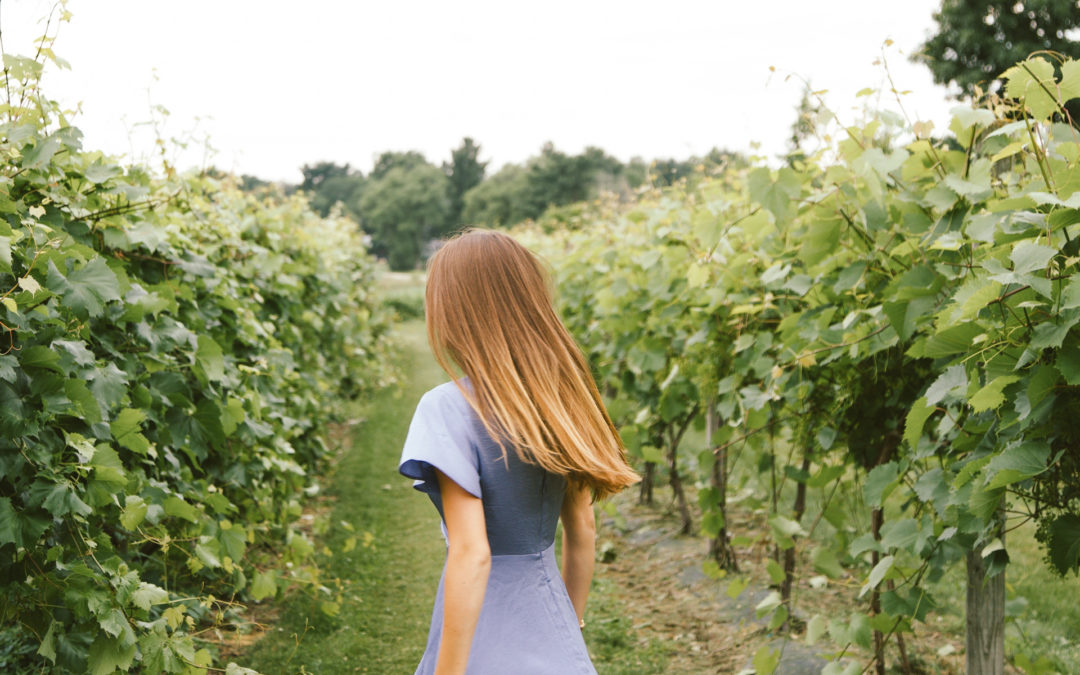 A few months ago, I visited Castle Rock Lake, a 17,000-acre lake just 30 minutes north of Wisconsin Dells. While exploring the area, I decided to stop at Burr Oak Winery to go wine tasting with my mom. Everything about Burr Oak is just stunning! The exterior of the...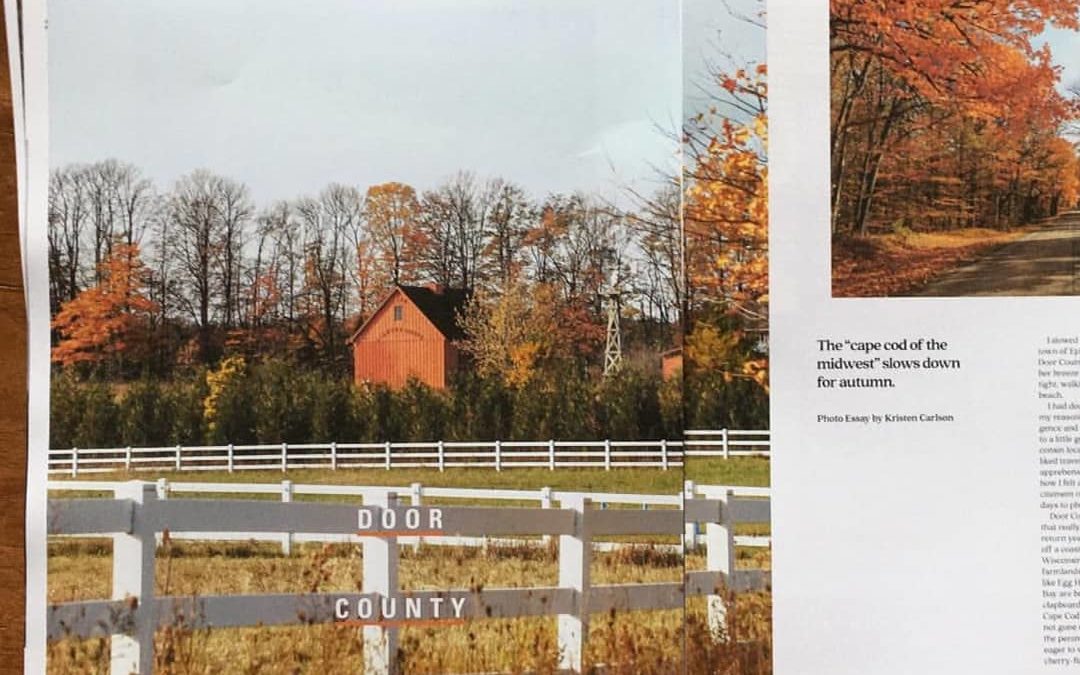 It has always been a dream of mine to be published in a magazine and I'm excited to announce that that dream has finally come true! In just a few days, I'll be published in Northerly Mag - a print journal for life in the north. With a strong focus on aesthetics and...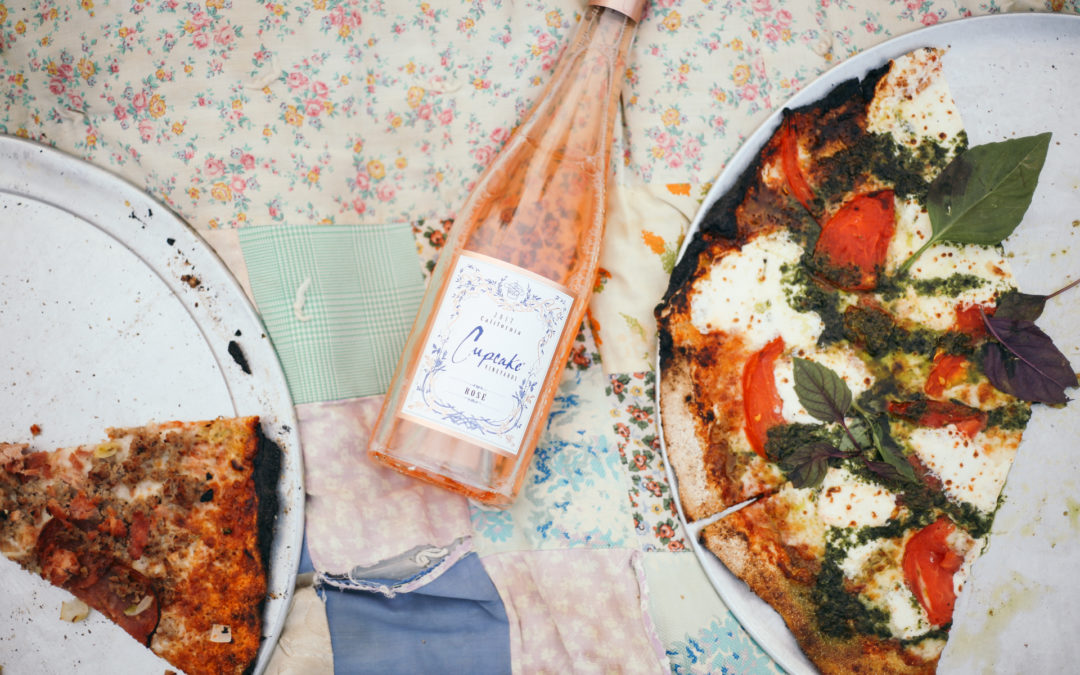 When I first heard about this whole pizza farm thing, my first thought was, sign me up! It's such a cool and unique idea and it's getting more and more popular here in Wisconsin. I experienced one for the first time last summer when I went to Stoney Acres. This year,...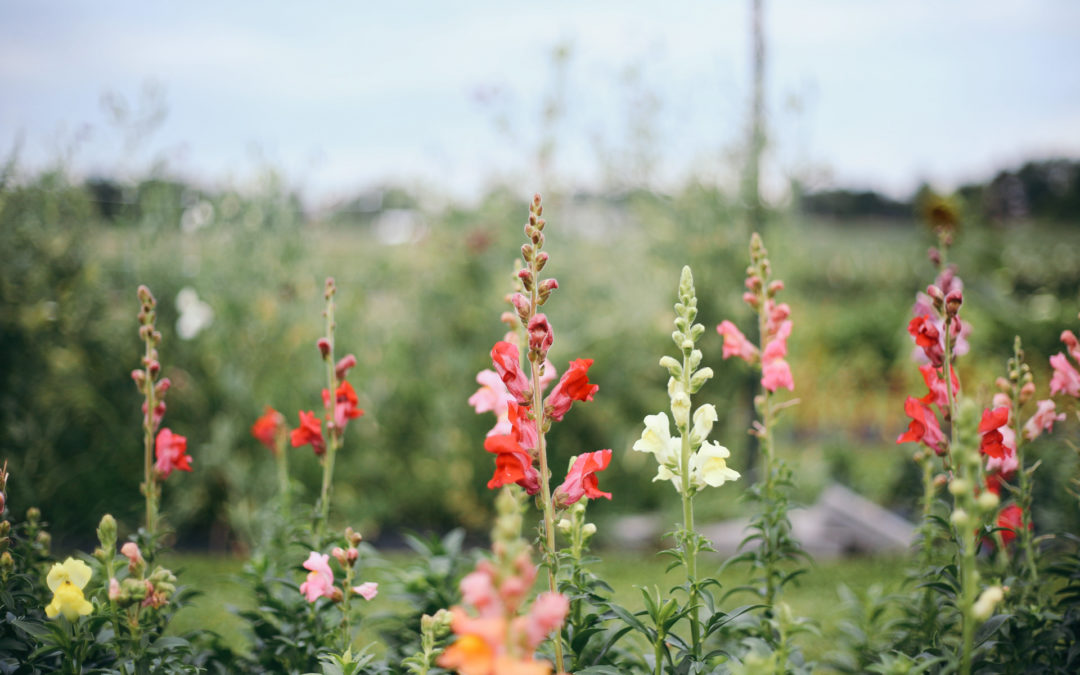 Sylvia Green's backyard is bursting with color. Flowers I never even knew existed stretch out in rows, filling up every inch of her 3/4 acre property. She took me up and down each row, describing every variety of flower with astounding ease. Her cat Brynn danced...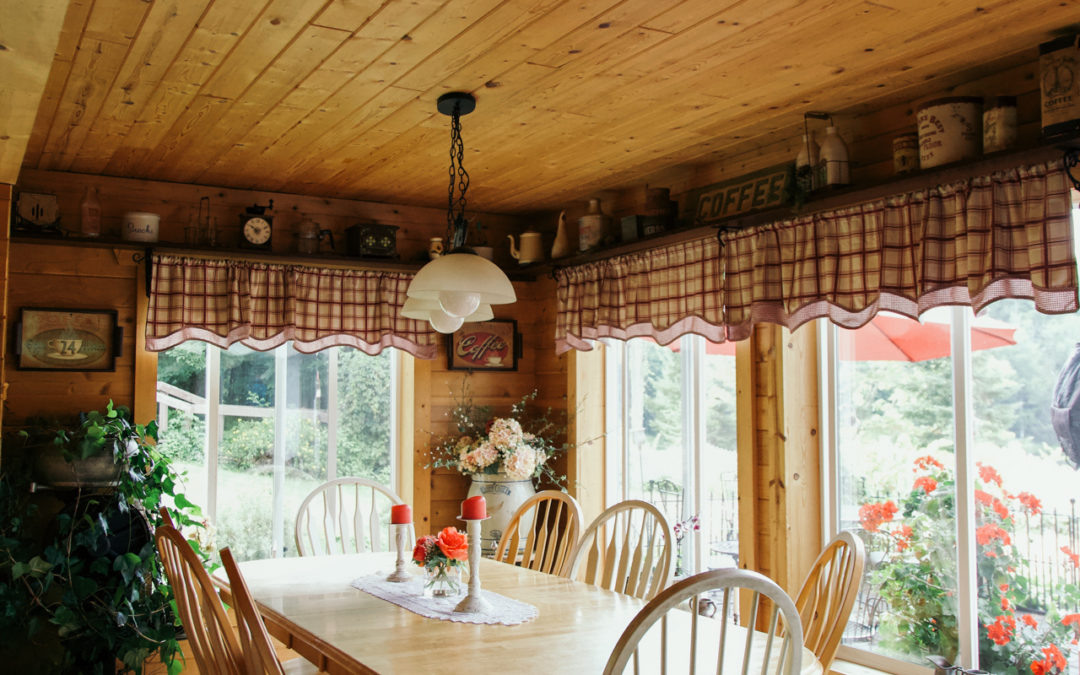 In early October of last year, I was on my way to Timm's Hill for the first time when I came across a place that looked like something out of a storybook - quaint little cottages with scalloped white trim, situated in the middle of the forest. Across the quiet gravel...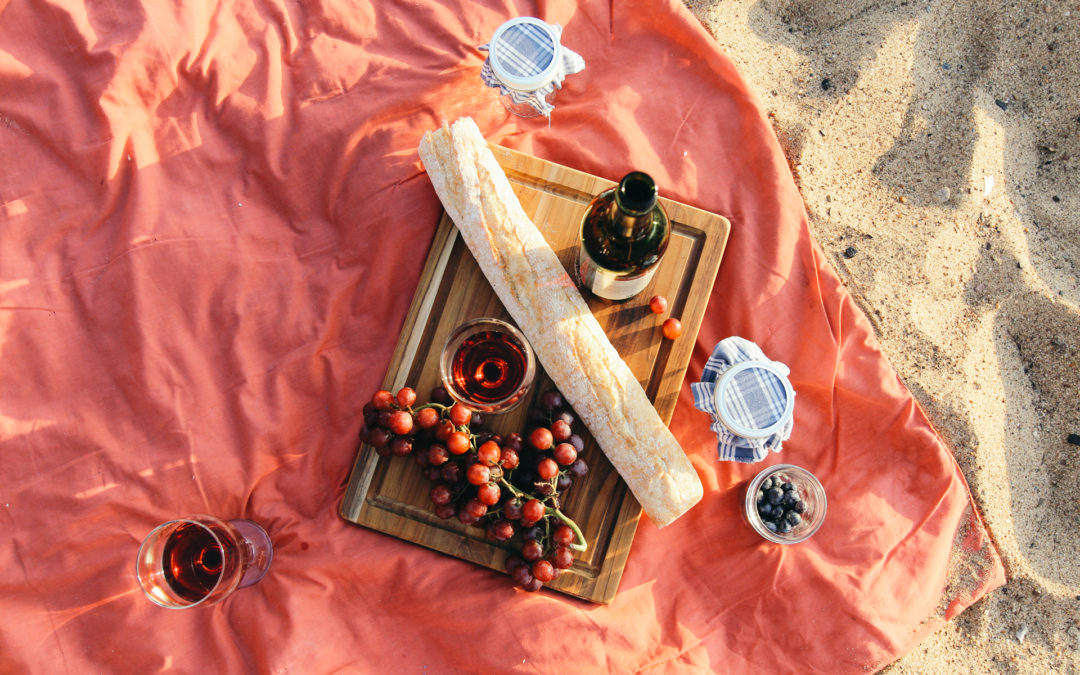 Last fall, we went on a very romantic date to a secret beach in Wisconsin. It was one of our favorite memories from last year so we couldn't wait to recreate it!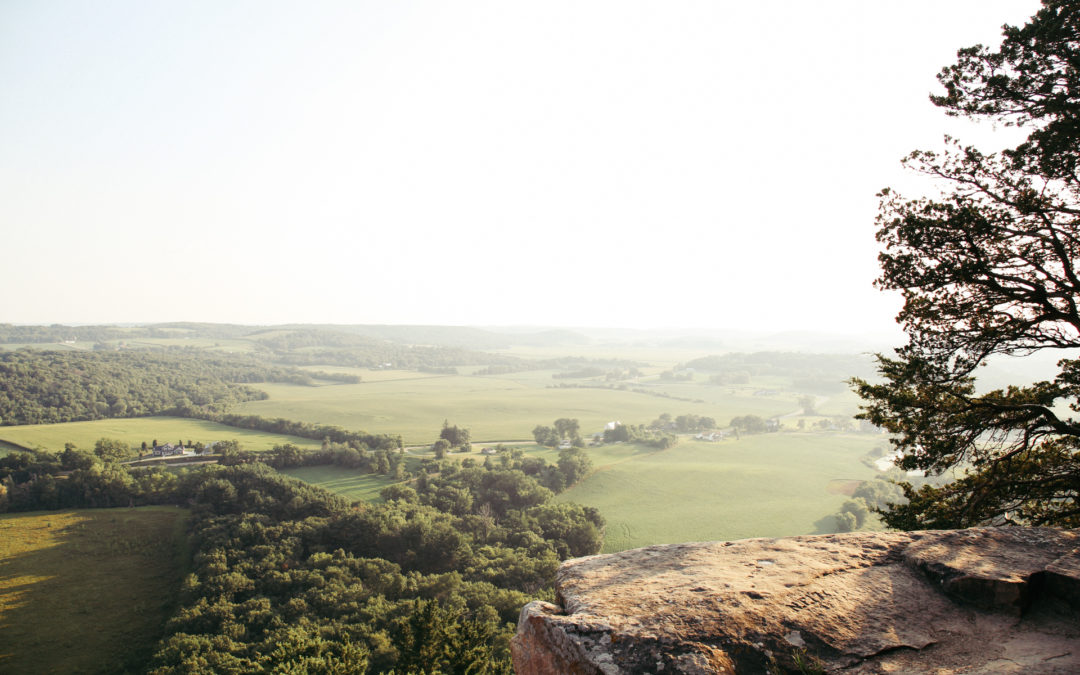 Gibraltar Rock is a 200-foot cliff that overlooks the rural landscape of southern Wisconsin. Patched with fields and farms, this stunning, panoramic view is a beautiful spot to visit. Sean and I spent a couple hours exploring the Gibraltar Rock State Natural Area the...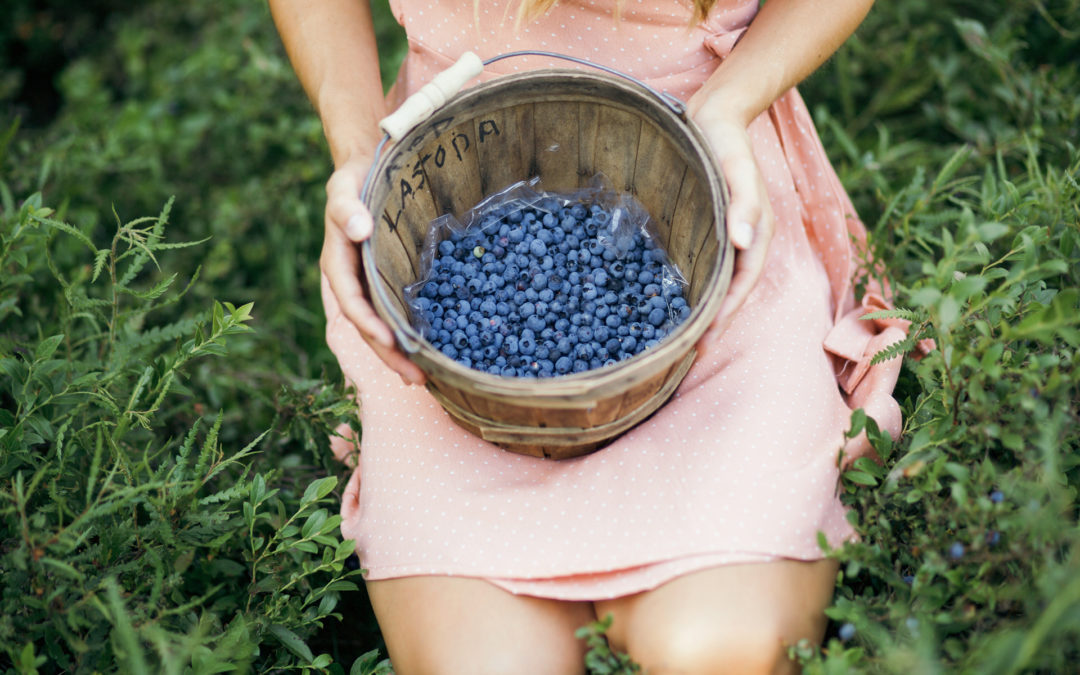 Wild blueberry patches are finally starting to ripen around here in Wisconsin so today, my mom and I drove up near Boulder Junction where we've gone picking before. It's a secret patch we found, right off of a random dirt road. I've been on the hunt for an old, wooden...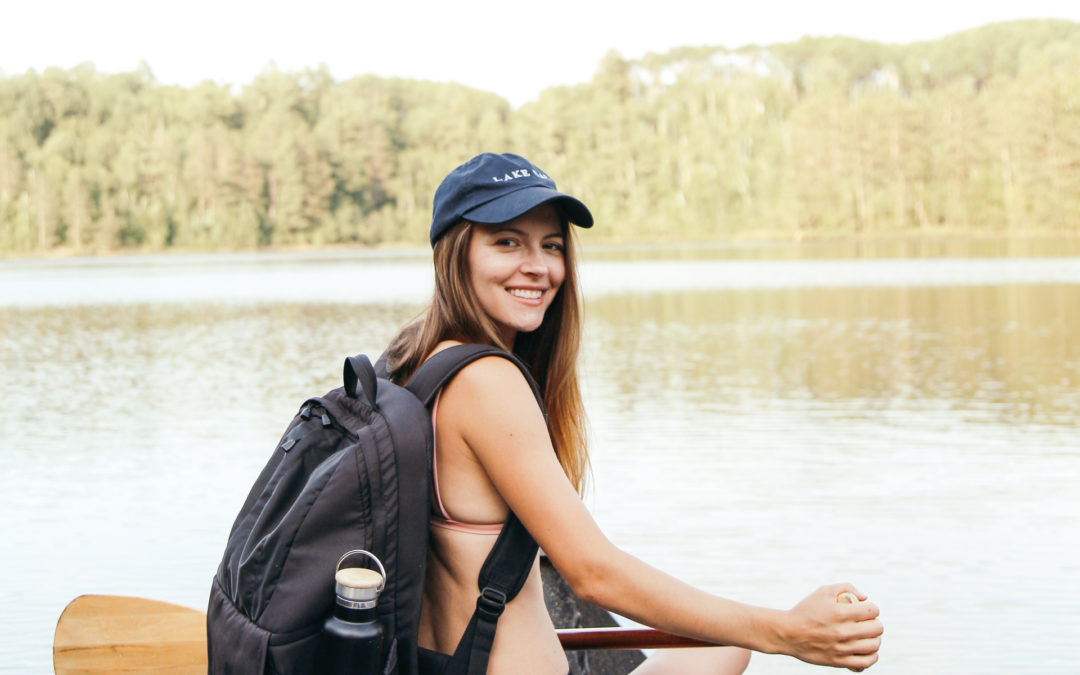 Another Fourth of July has come and gone! Here are a few snapshots from my week in northern Minnesota... . Sean and I hauled our canoe up north and explored some of the lakes nearby. This evening was so nice and calm! We went on a country drive around the Iron...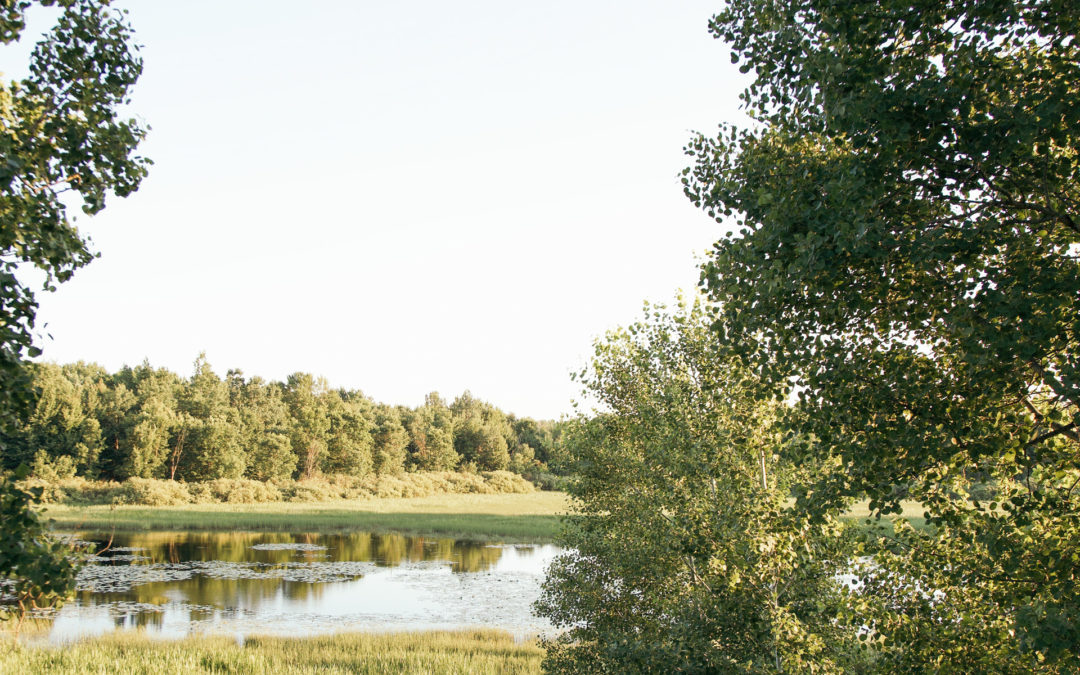 I stumbled upon this little place a few months ago on one of my country drives. I was heading back home and just so happened to see a wooden sign tucked into the foliage off of Weston Avenue. Curiosity got the best of me so I went to investigate, turning off of Weston...
It has been referred to as the "Midwest's Best-Kept Secret". Nearly 17,000 acres and yet still a little-known gem, Castle Rock Lake is a perfect getaway for boaters, vacationers, and adventurers alike.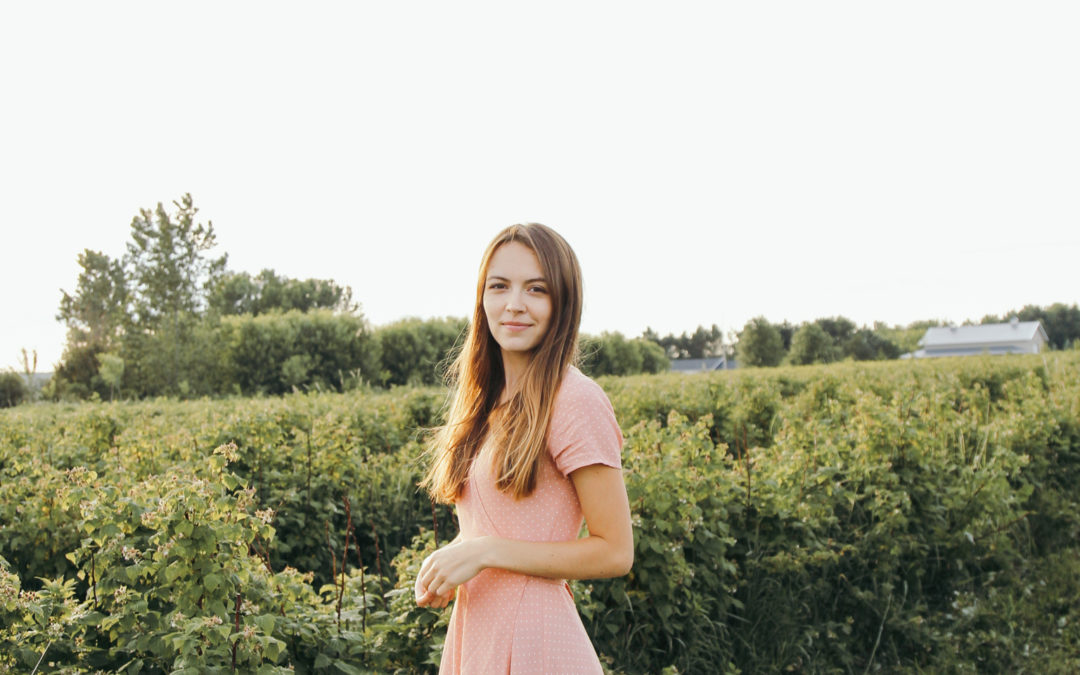 This is the kind of place that leaves you thinking about it long after you've left. Read about my recent visit to Half Moon Hill, a winery in central Wisconsin.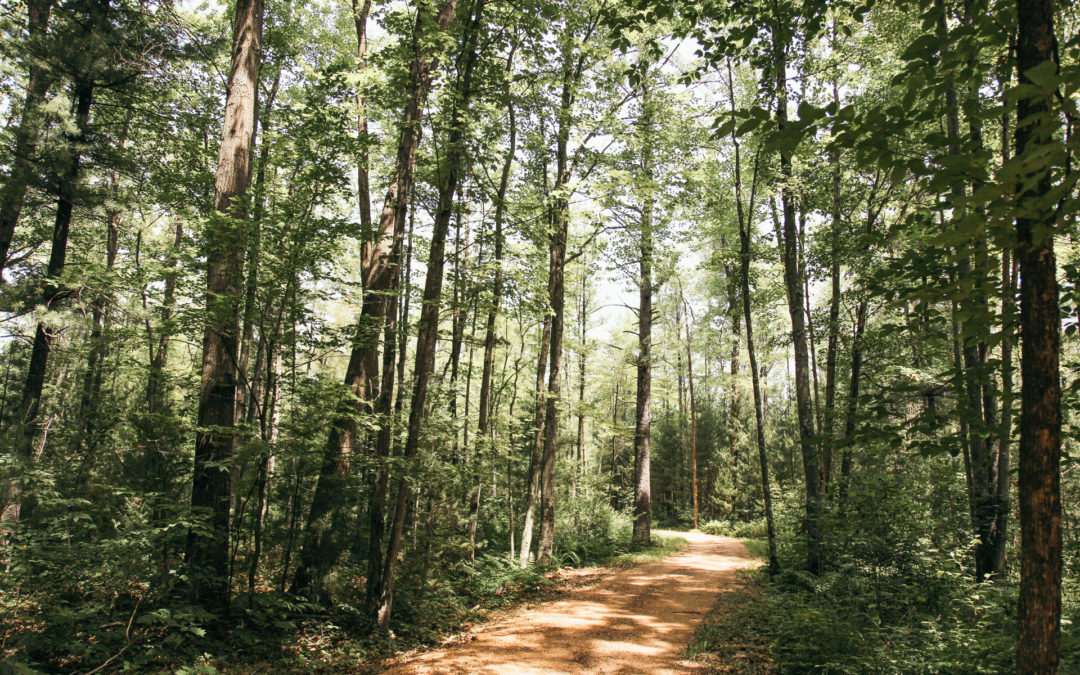 The Green Circle Trail is located in Stevens Point, Wisconsin. It's a 27-mile long biking and hiking trail that circles around the Stevens Point area. It winds through various landscapes, from piney woods to grassy marshlands to city streets.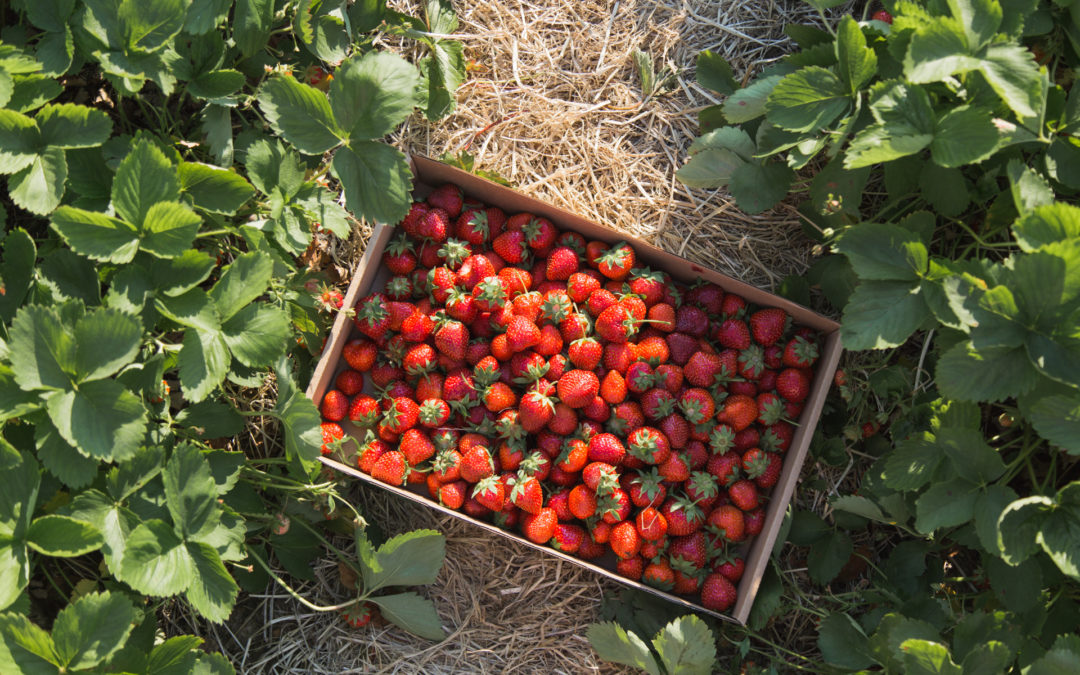 On Sunday, we ended up going to a beautiful central Wisconsin strawberry farm about 40 minutes south of Wausau. Keep reading to find out where it was!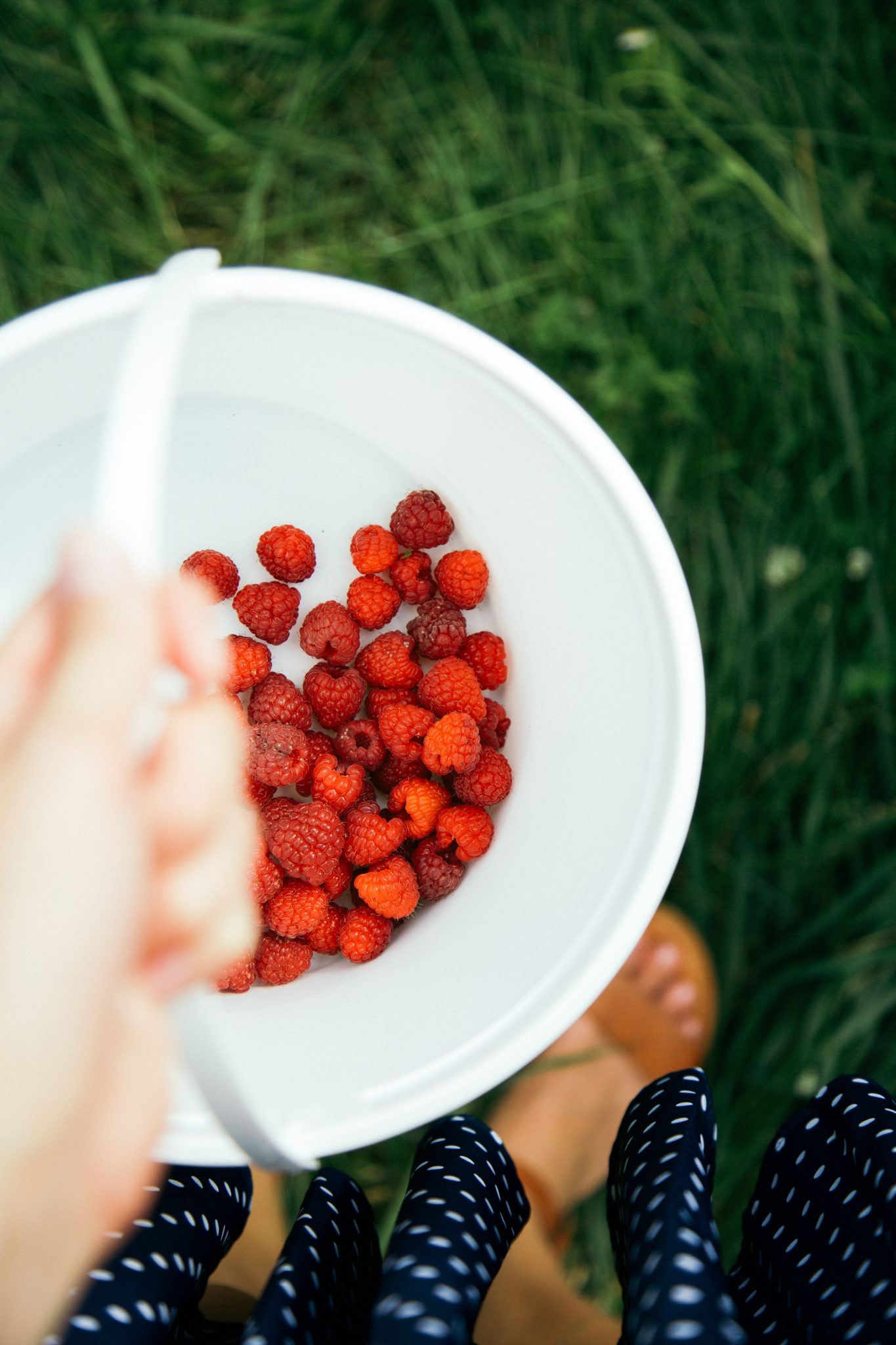 Of all the summer activities, berry picking is one of my favorites. Check out this delightful berry farm just south of Wausau, WI!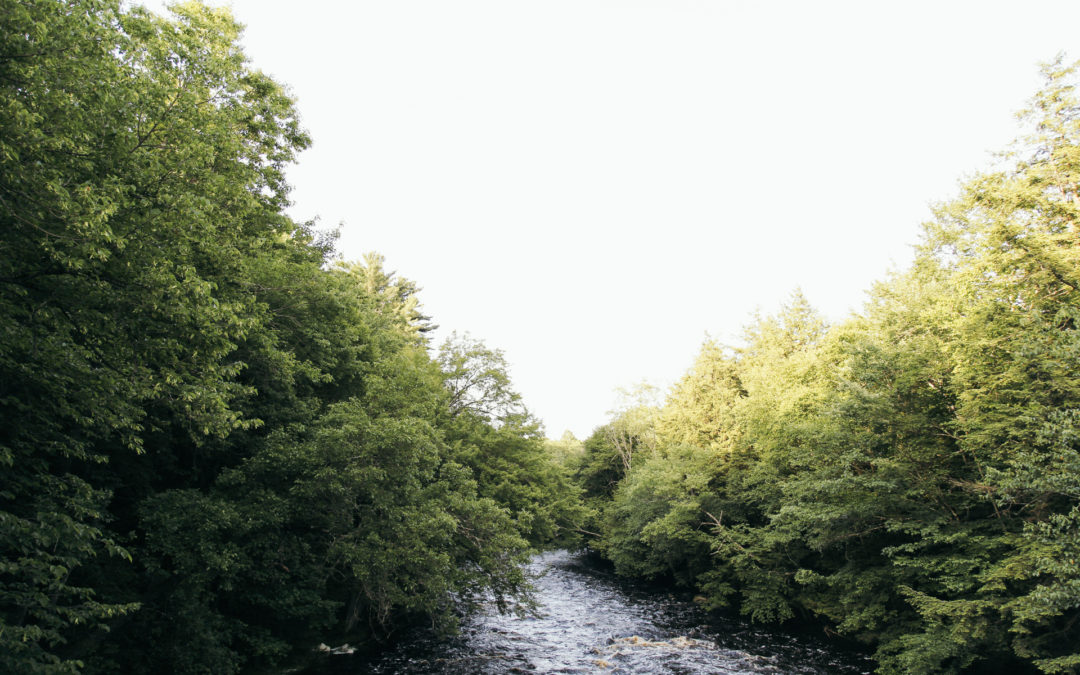 The Dells of the Eau Claire County Park is an awesome place to visit in central Wisconsin. Check out my guide to learn more about it!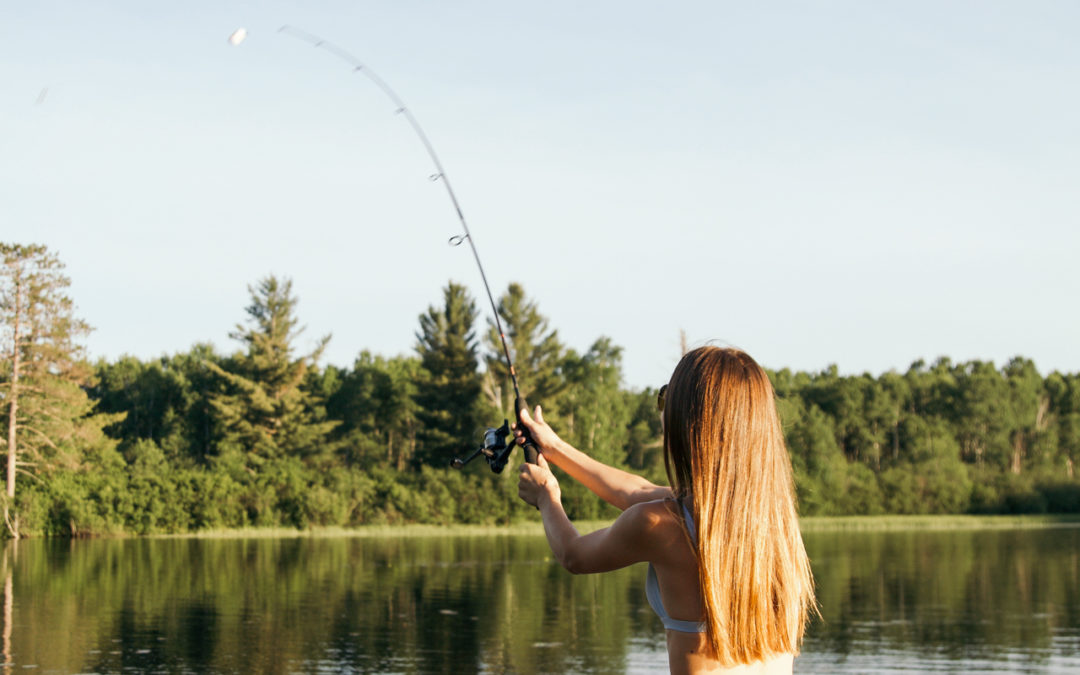 Last week, I stopped in at the local Ace Hardware and bought my first ever fishing license! Then Sean and I headed out to the lake for some fun!
With just under 40,000 residents, Wausau Wisconsin has a few must-visit places that should be on your list. Here are 10 of them from a Wausau-native!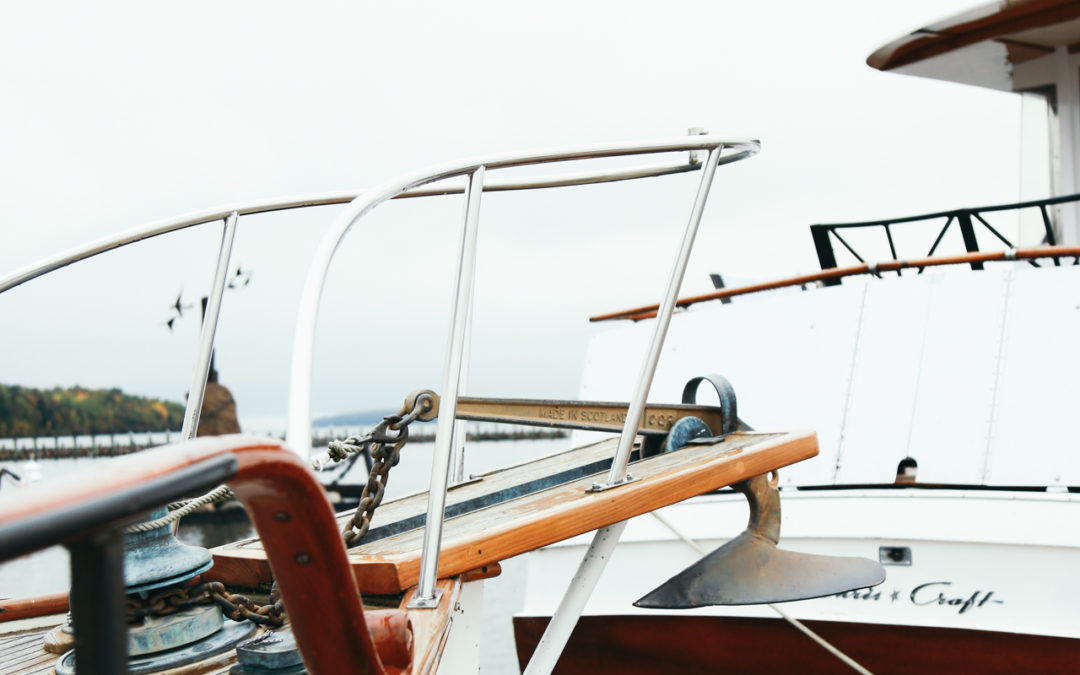 I'd love to begin traveling beyond Wisconsin and into other states, where I can share my experiences and travel advice with you. So here are six Midwest travel destinations now on my bucket list!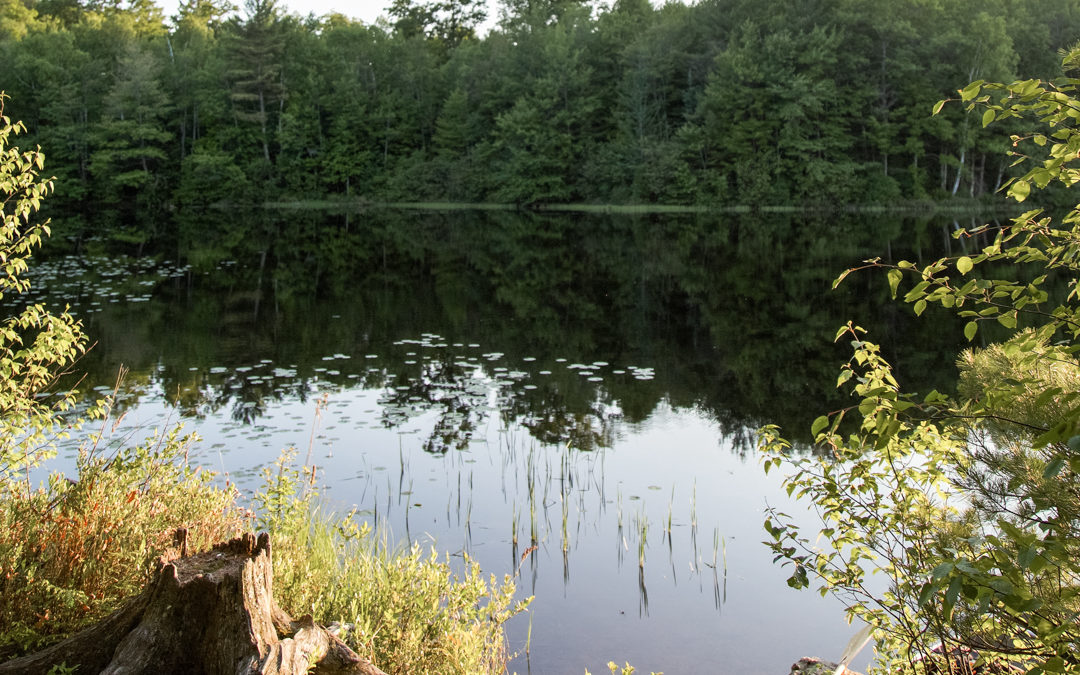 The other night, we went for a canoe ride. The lake was like glass and the weather was warm. Dragonflies darted about and a loon decided to make a visit.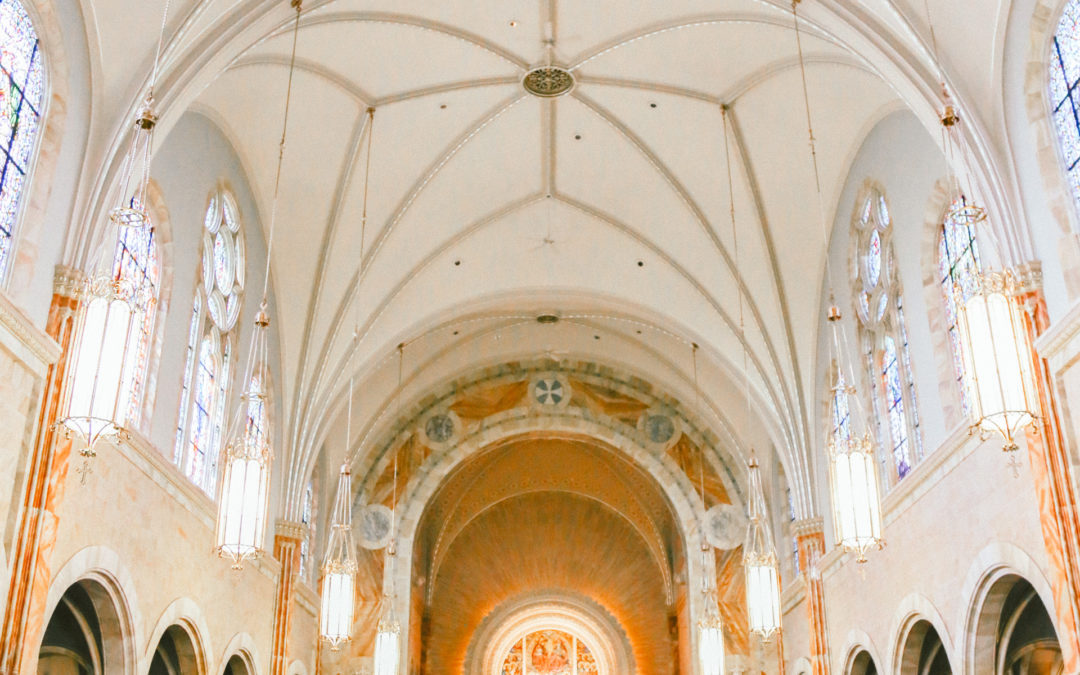 Perched atop 435 acres in southeast Wisconsin, you'll find Holy Hill, a church that looks like it's been shipped in from Europe. It's a unique and beautiful place to visit and photograph and I finally got the chance to go there yesterday. Here are a few of my tips for photographing Holy Hill.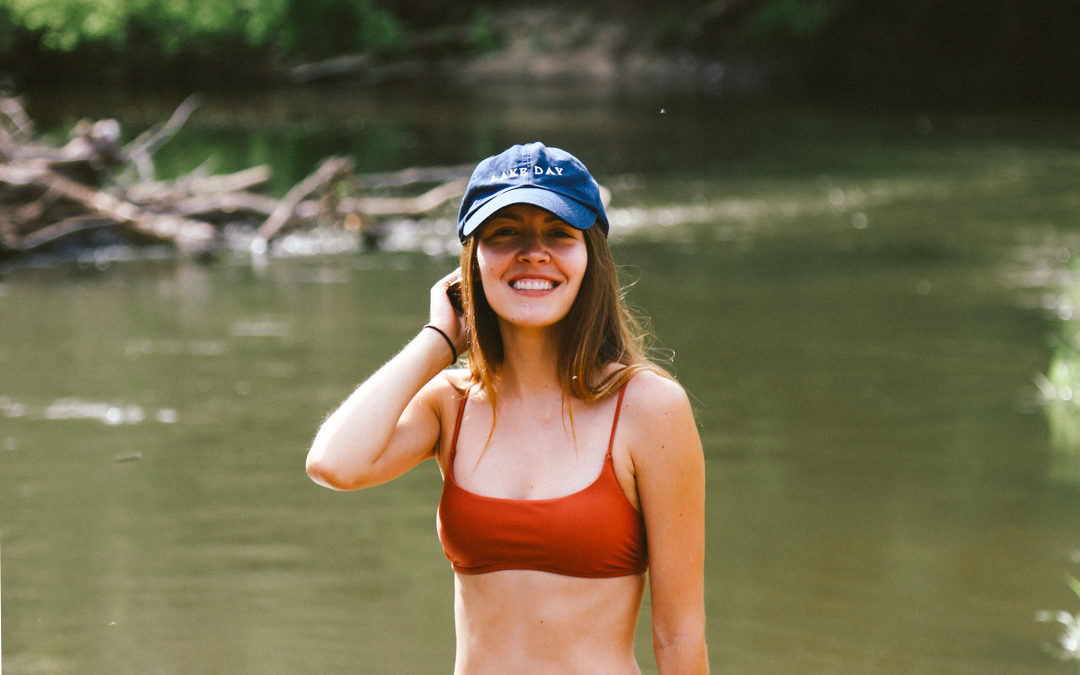 For Memorial Day weekend, I spent three nights camping in Perrot State Park.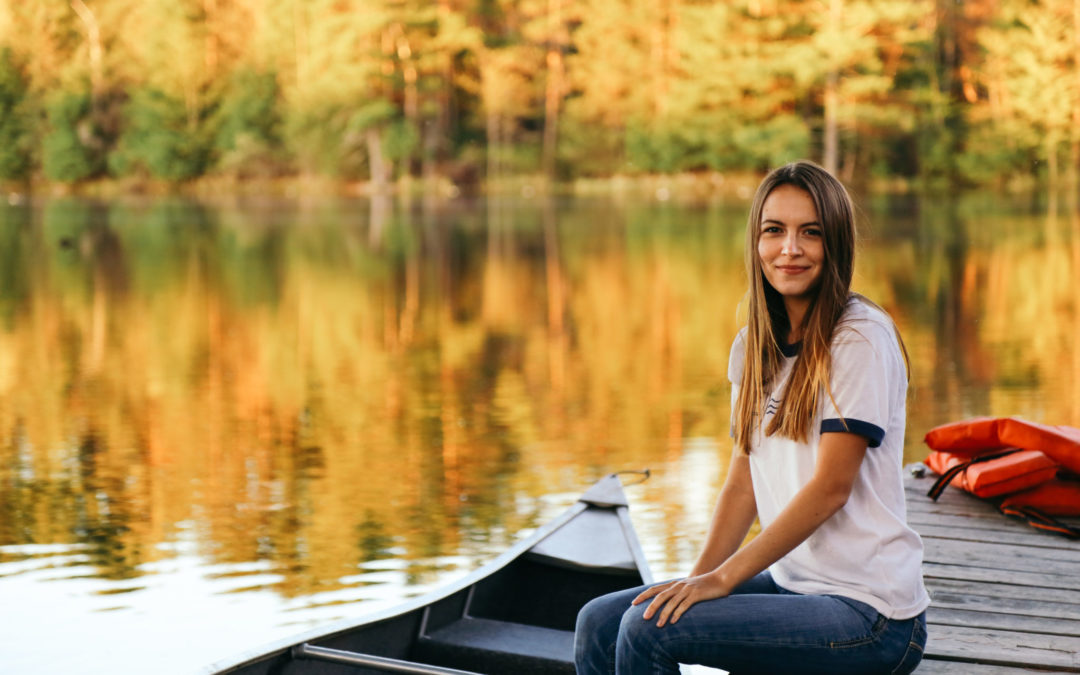 Canoeing has always been a pretty big part of my life. My parents have had their kevlar canoe for as long as I can remember – taking it on backwoods canoe trips or quiet rides around the lake. When I was really little, I'd sit in the middle, sometimes trailing my hand through the cool water.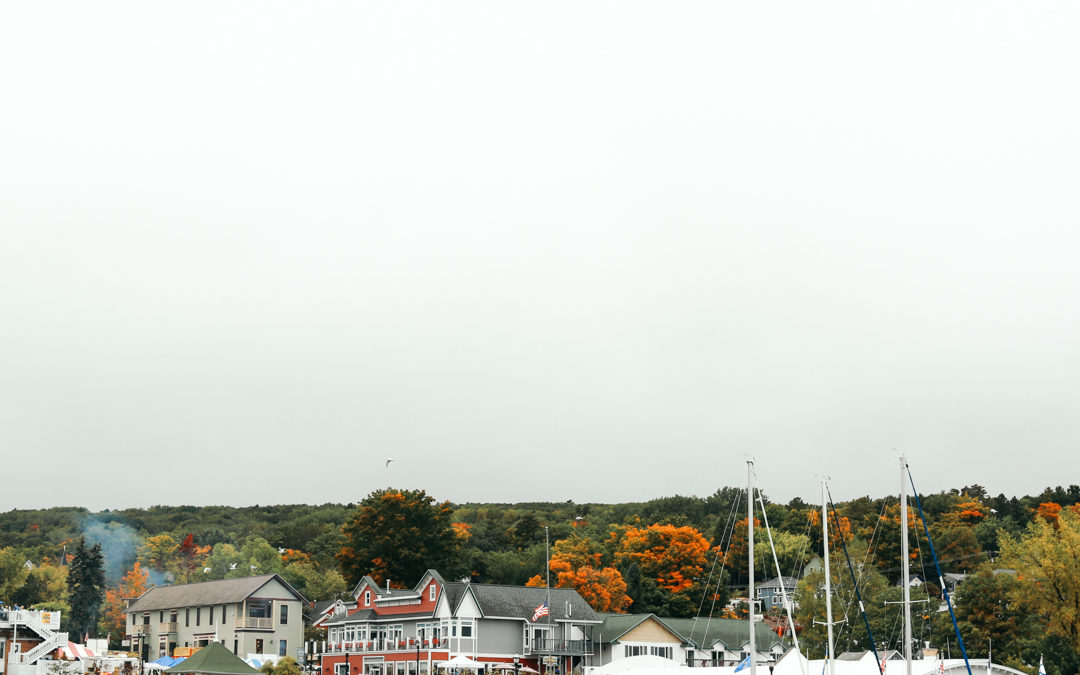 There are so many awesome places around this state to photograph so I've come up a few ideas that'll hopefully inspire you to grab your camera and go. Here is my Wisconsin photography bucket list!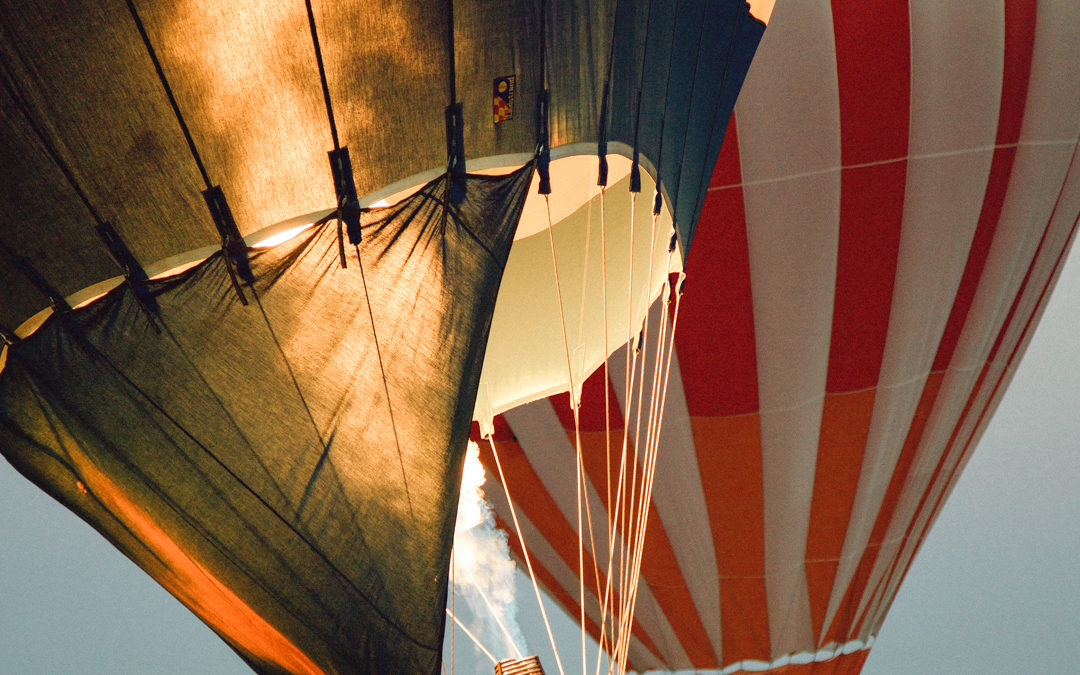 This weather has got me dreaming up some fun summer plans. Here is my 2018 Wisconsin summer bucket list!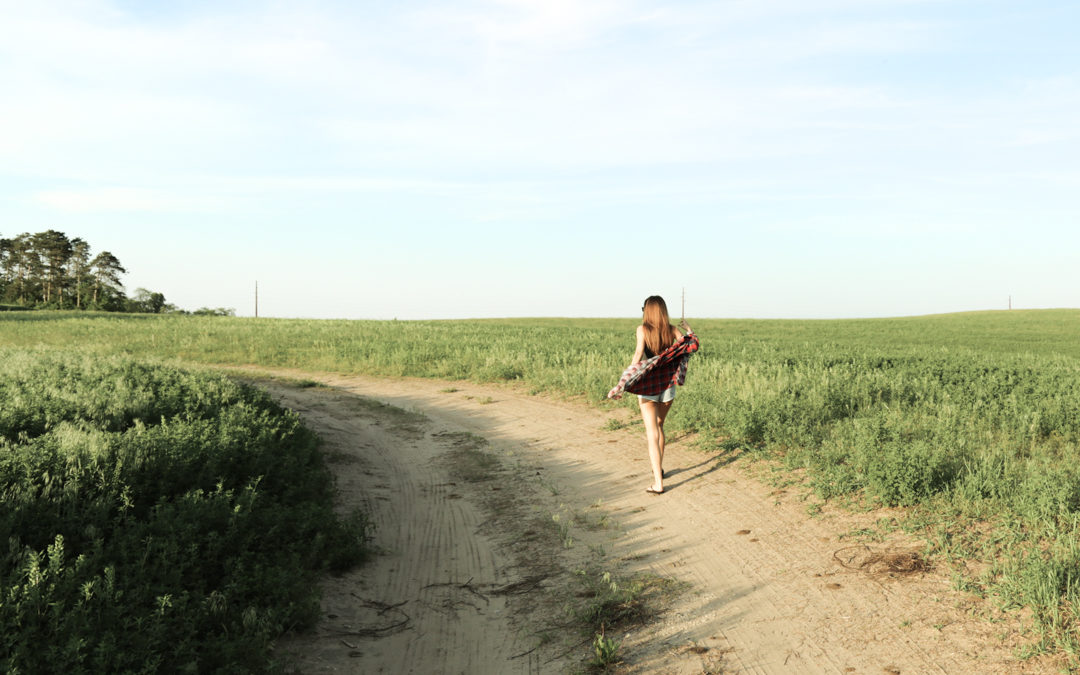 I have lists upon lists of local travel destinations and about a thousand adventure ideas to accomplish. It'll be my first summer working for myself so you can bet there's going to be a lot of blog posts coming your way. For now, here are a few things I'm looking forward to this summer!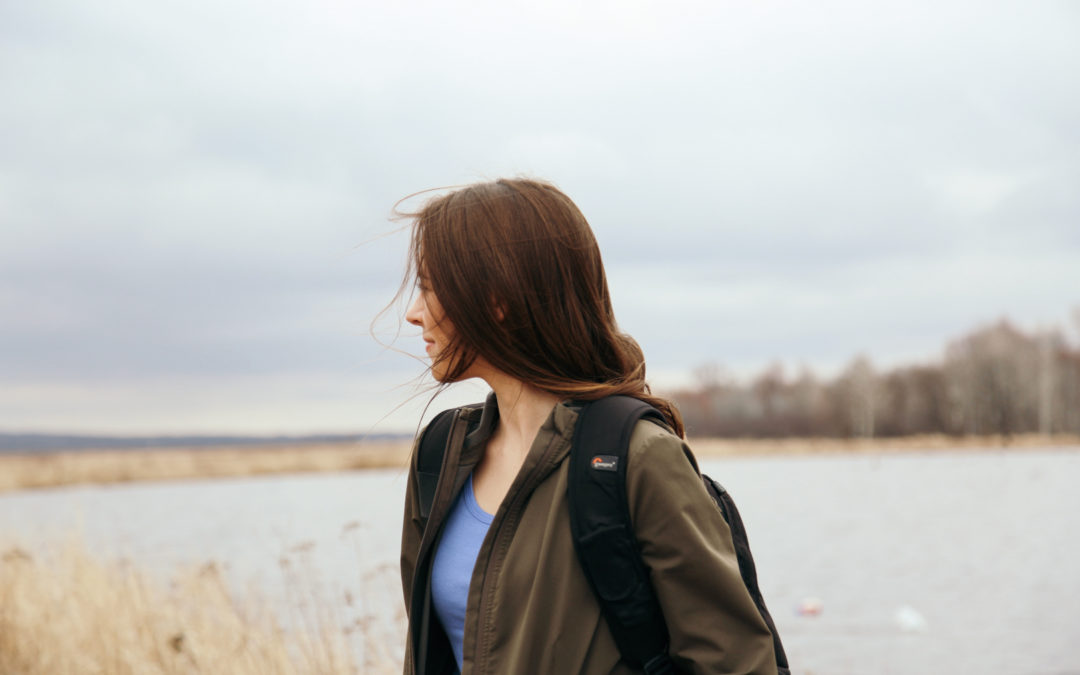 I never knew this place even existed until about two weeks ago. I was looking at a map, eagerly searching for new places to explore, when I saw this huge span of green just south of Wausau. Looking closer, I saw that it was the George Mead Wildlife Area, so I wrote it down as a future spot to explore.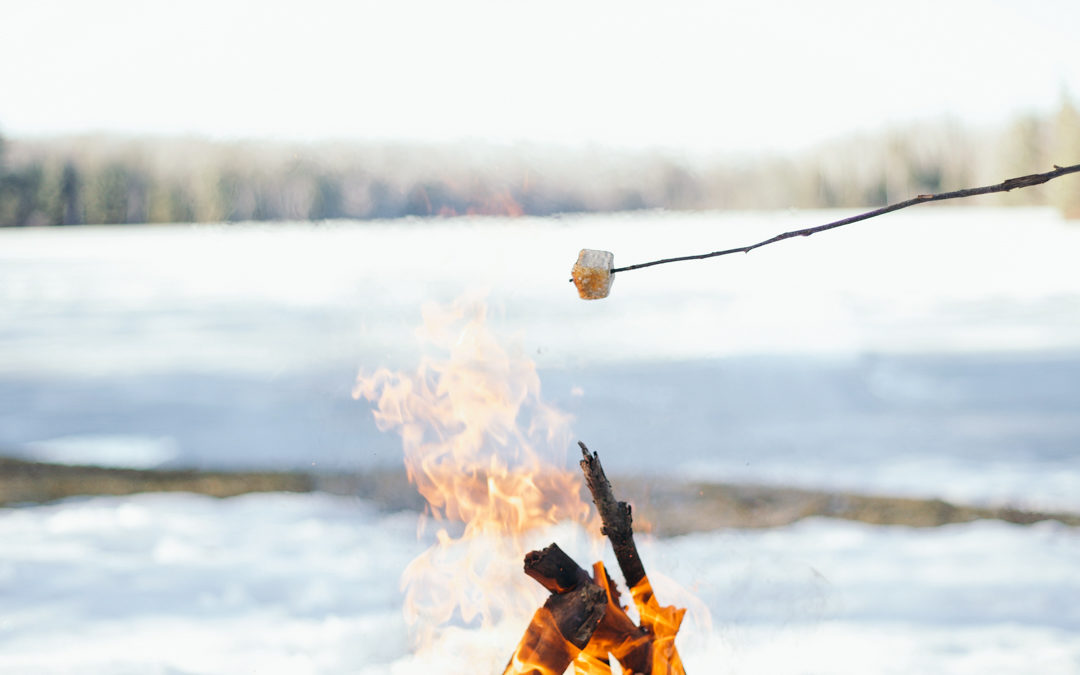 *This giveaway has ended* I've teamed up with North Mallow to host a giveaway where one lucky person will win two bags of marshmallows!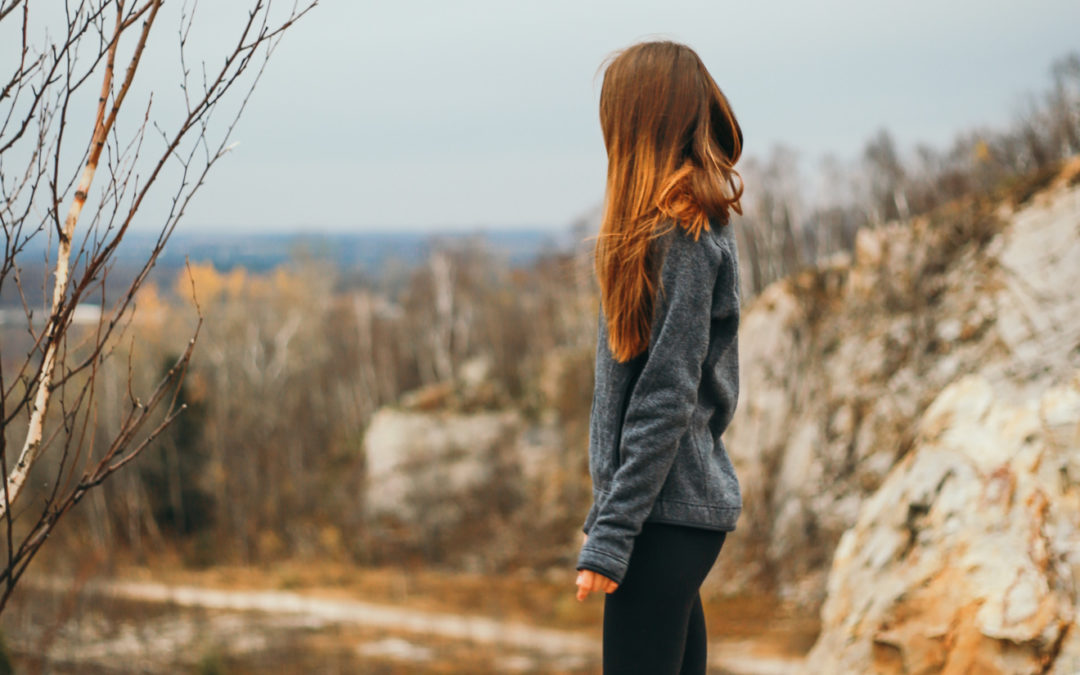 Rib Mountain is one of my favorite spots in the Wausau area. No matter the season, there's always something to do. Discover more about this park with my Rib Mountain State Park Guide!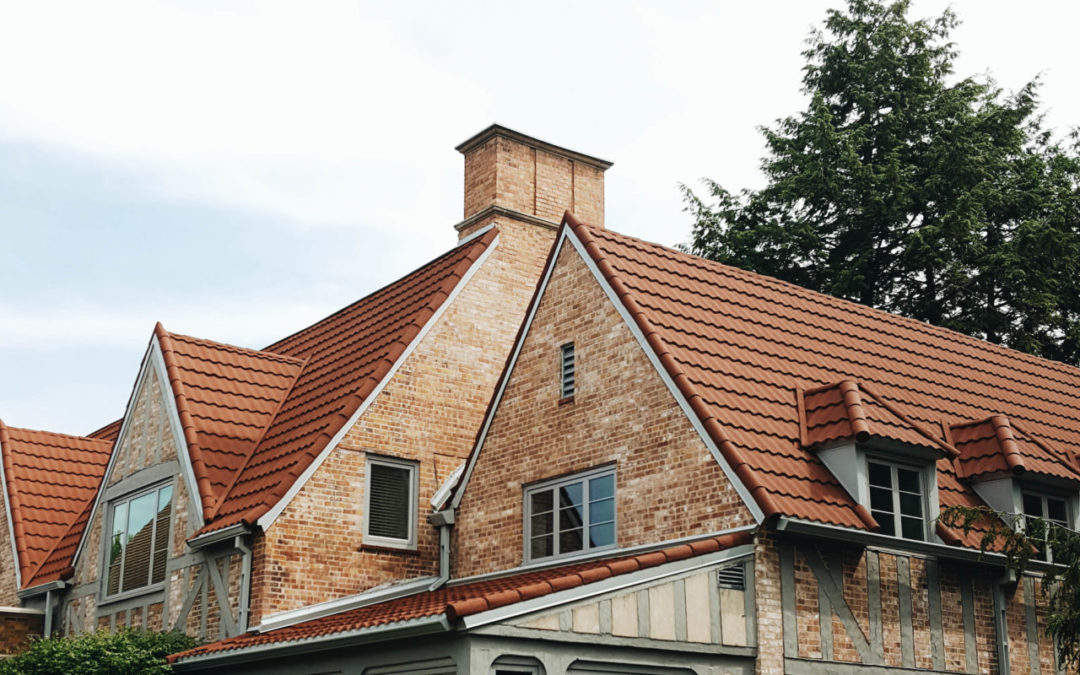 Hey, Wausau friends! Looking for some ideas on things to do around the area? Here I've listed five things to do in Wausau, Wisconsin this spring in 2018.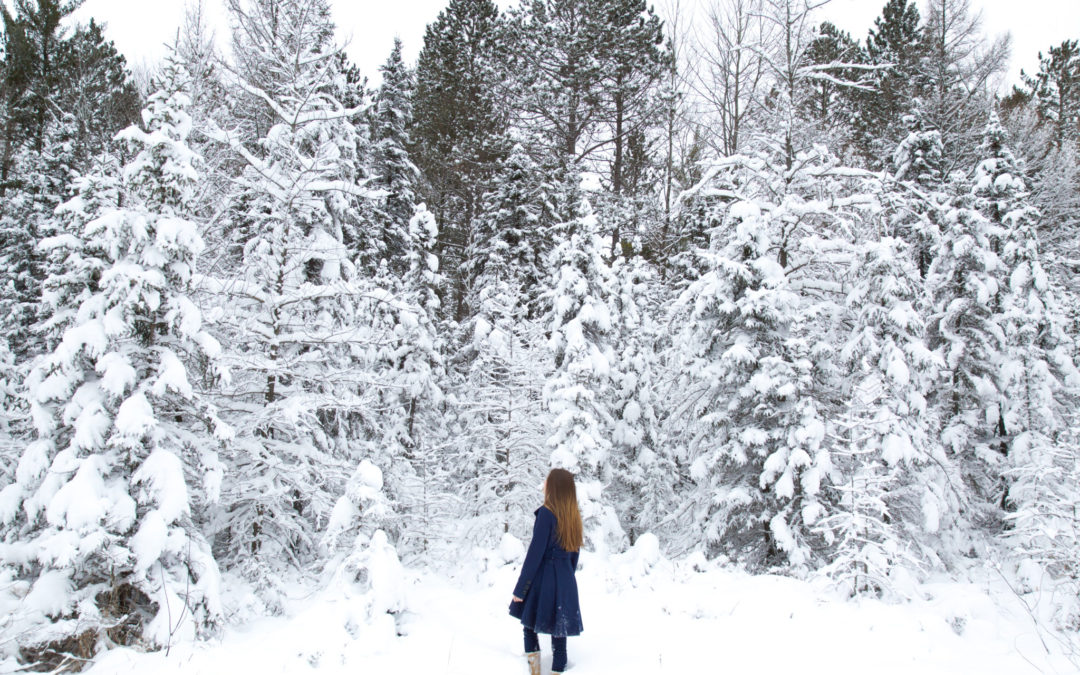 Anyone who has ever experienced a Wisconsin winter can attest to how cold it gets. To help you battle these frigid months, here are some of my tips for surviving a Wisconsin winter.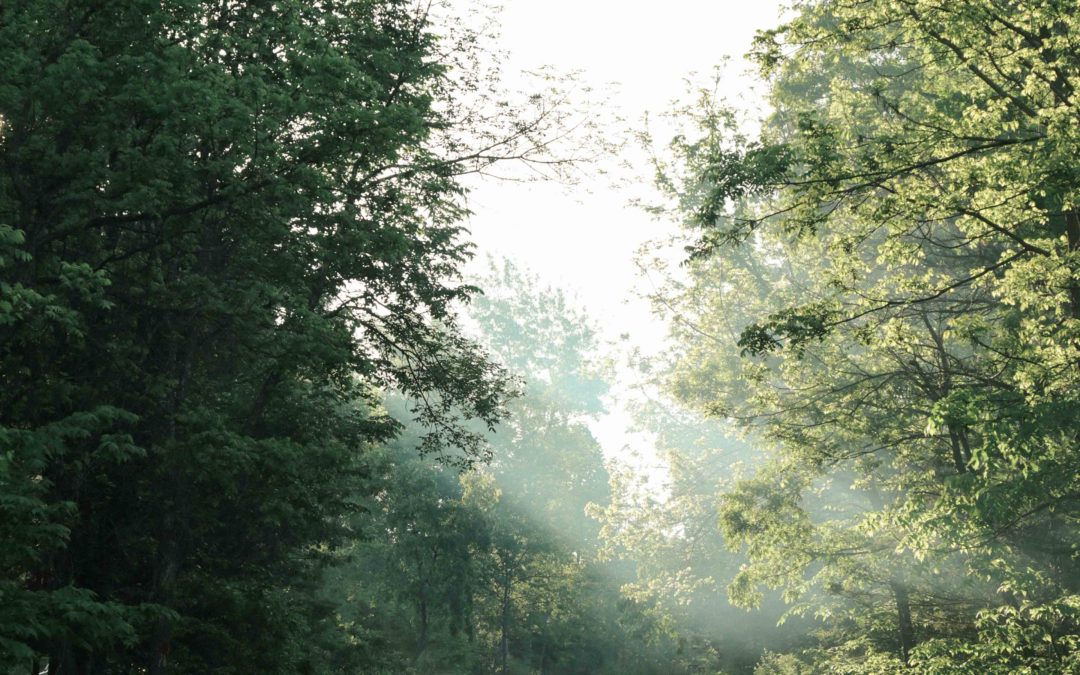 After booking our first 2018 camping trip a few weeks ago, it got me thinking about all of the camping that we did last summer. There are three spots that jump out at me right away! Here are three of my favorite Wisconsin campgrounds!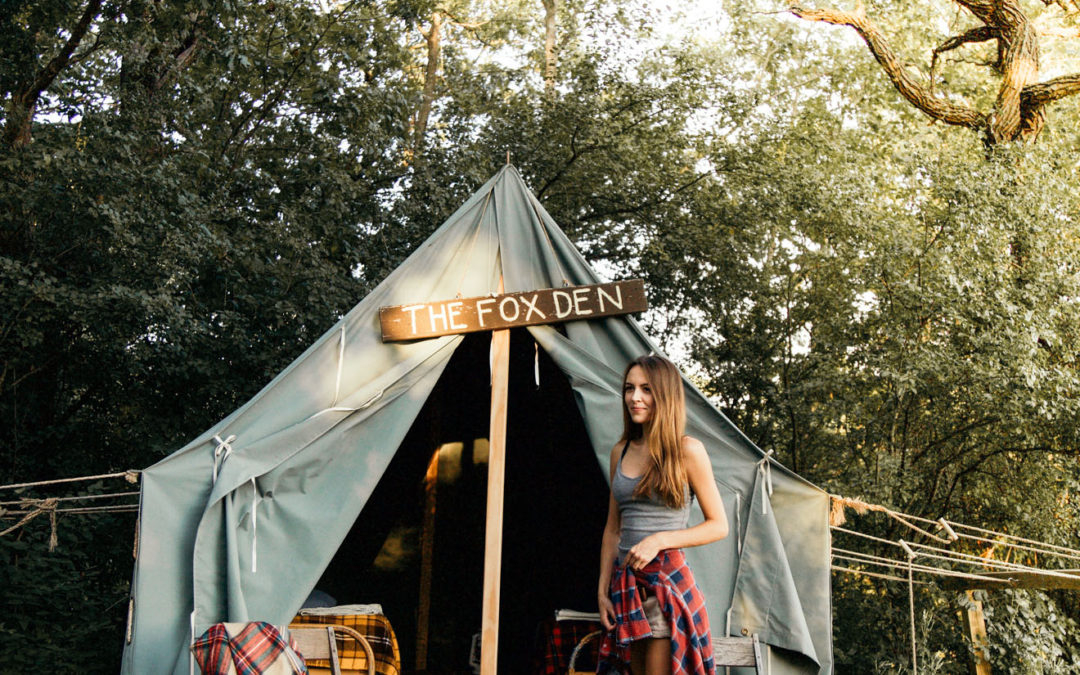 Read all about my visit to this historic and whimsical place in southeastern Wisconsin: Camp Wandawega.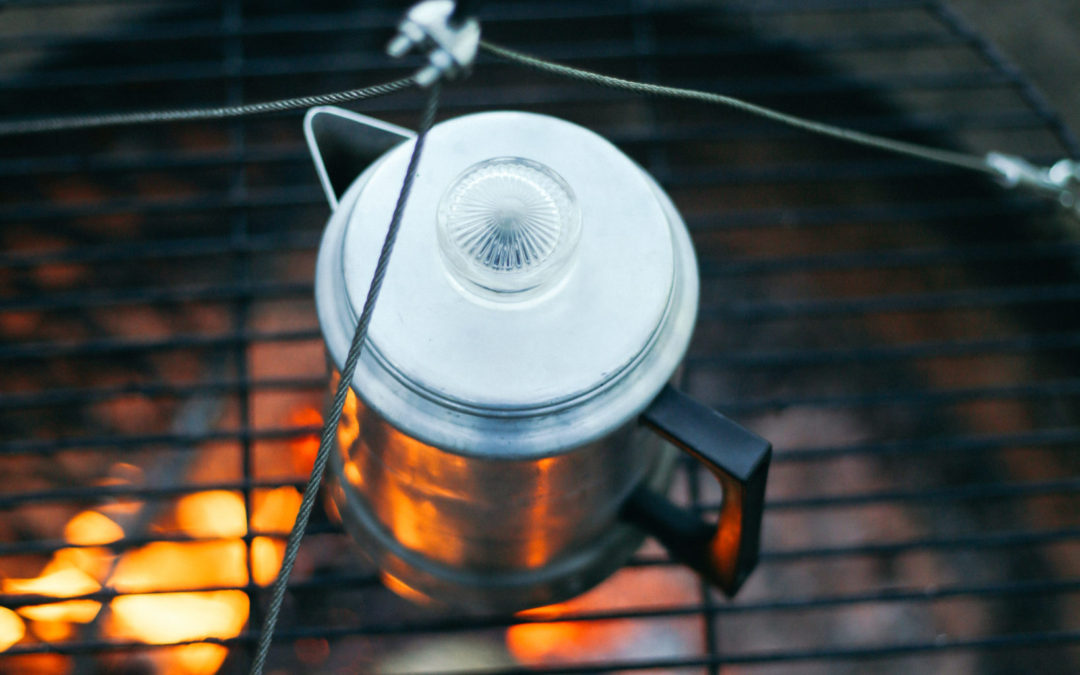 Who else is excited for summer this year?! I'm extra excited now because our first camping trip of the year is booked! And today, I'm sharing my master camping list!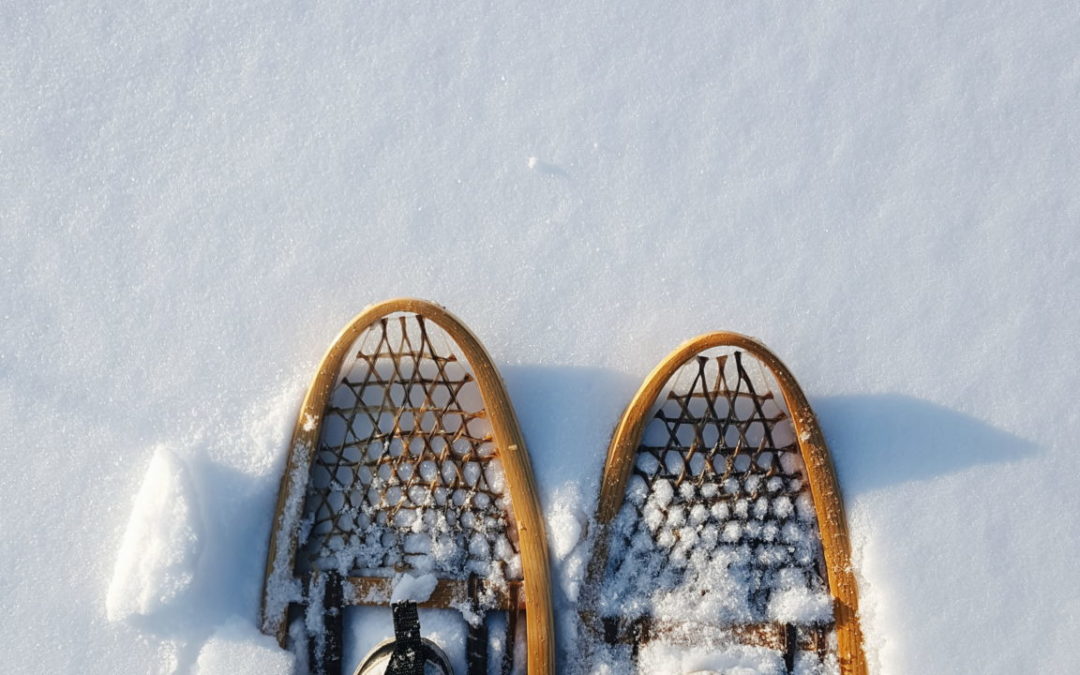 Snowshoeing can be a super fun winter activity. Here is my ultimate guide for snowshoeing in Wisconsin!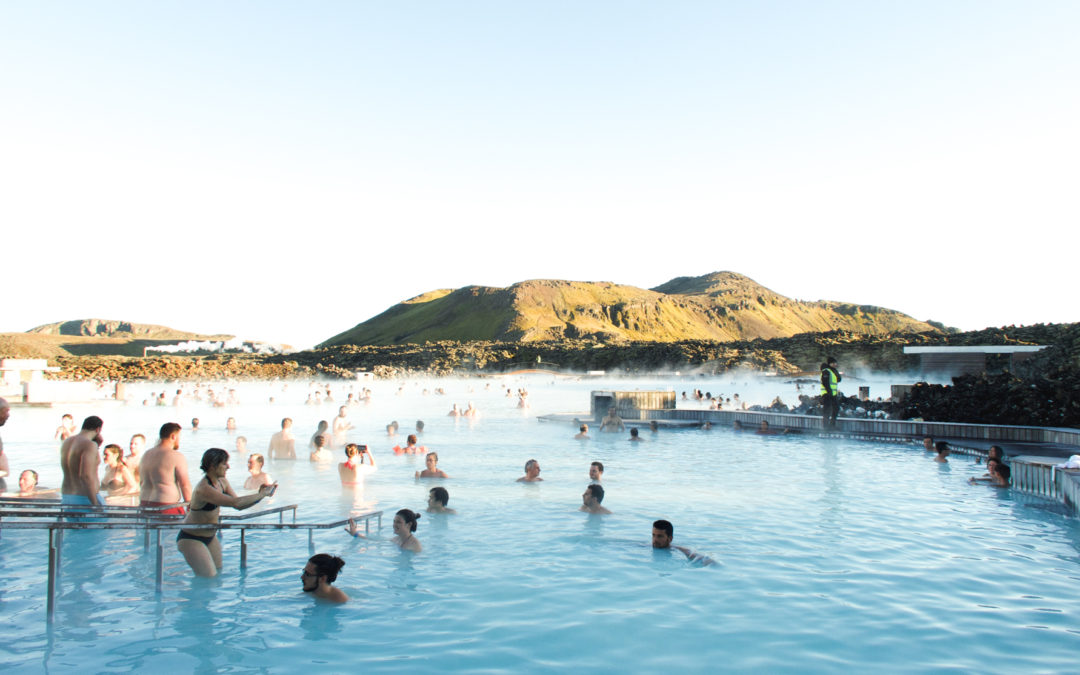 When we started planning for our Iceland trip, we knew going to the Blue Lagoon was a must. It's a geothermal spa right in the middle of a lava field and one of the most well-known attractions in the country.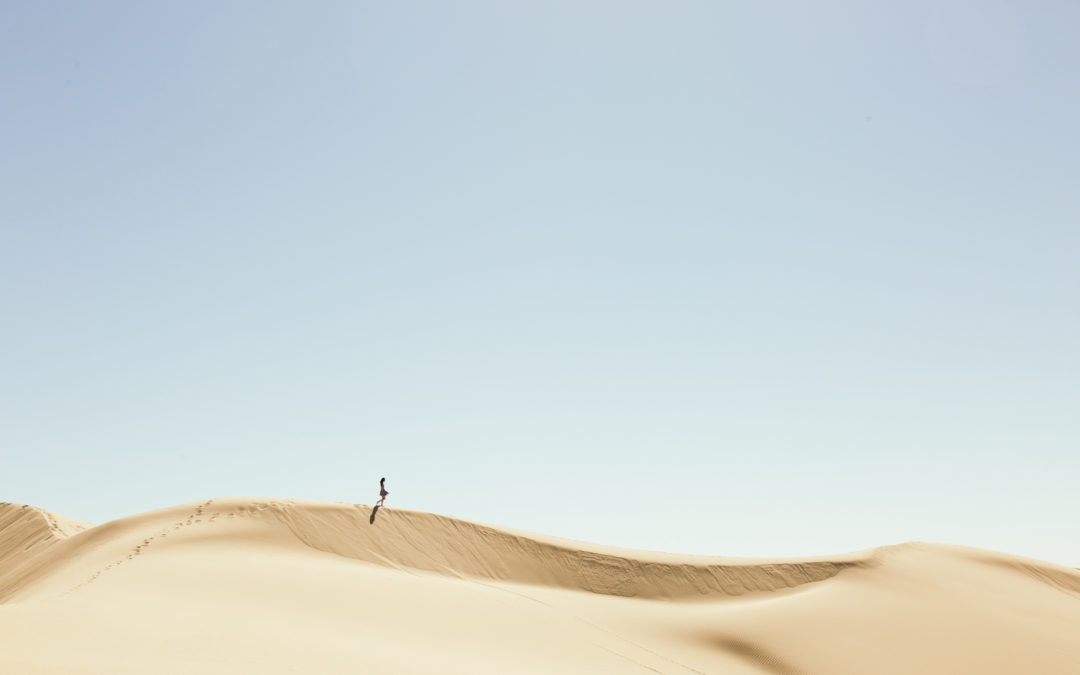 I recently traveled out to San Diego and spent a day at the Algodones Sand Dunes. Here are my suggestions for visiting there.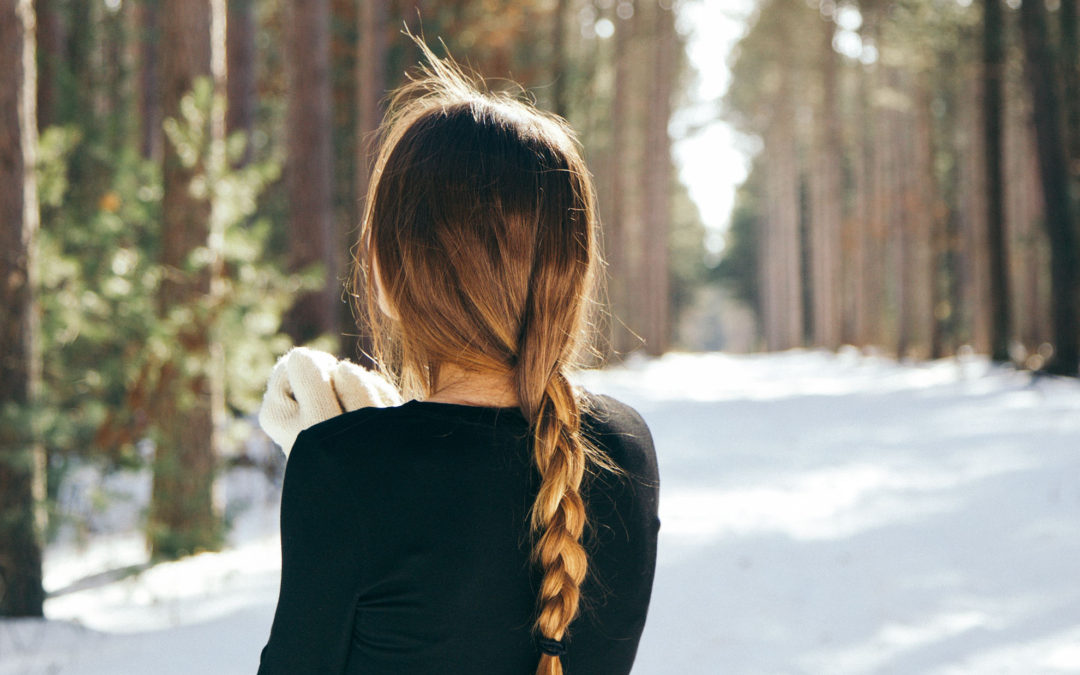 I recently partnered with TRESemmé to check out their new line of Compressed Micro-Mist Hair Sprays and yesterday was the perfect day to try it out on a simple braid in one of my favorite locations: the woods.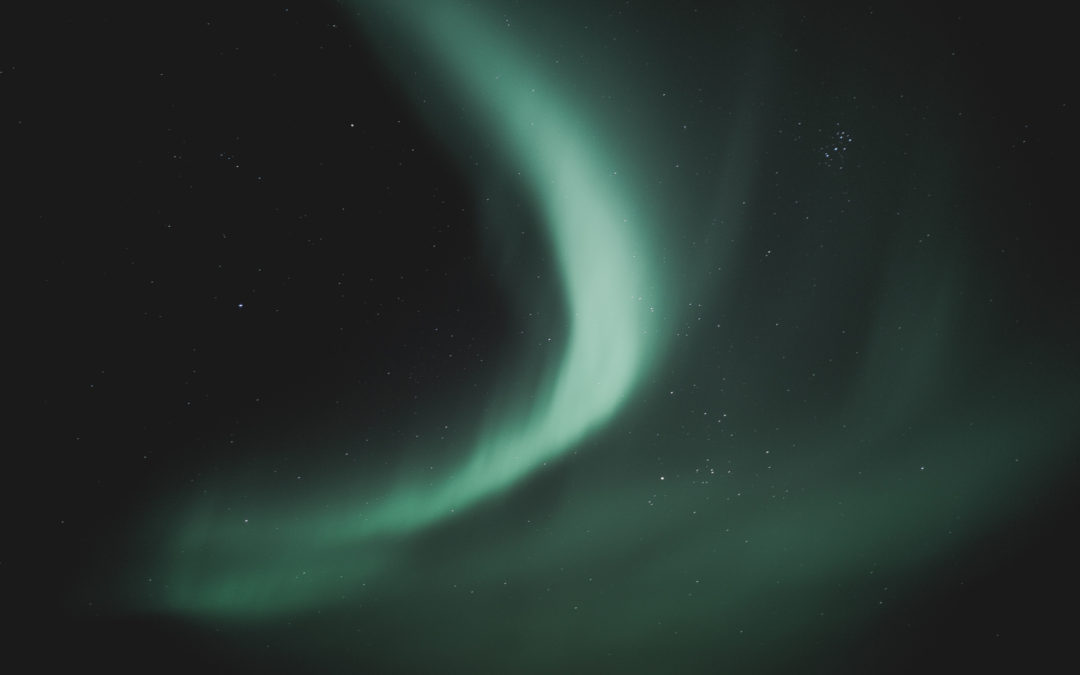 Seeing the northern lights is one of the coolest life experiences out there. Here are my tips on how to photograph the northern lights.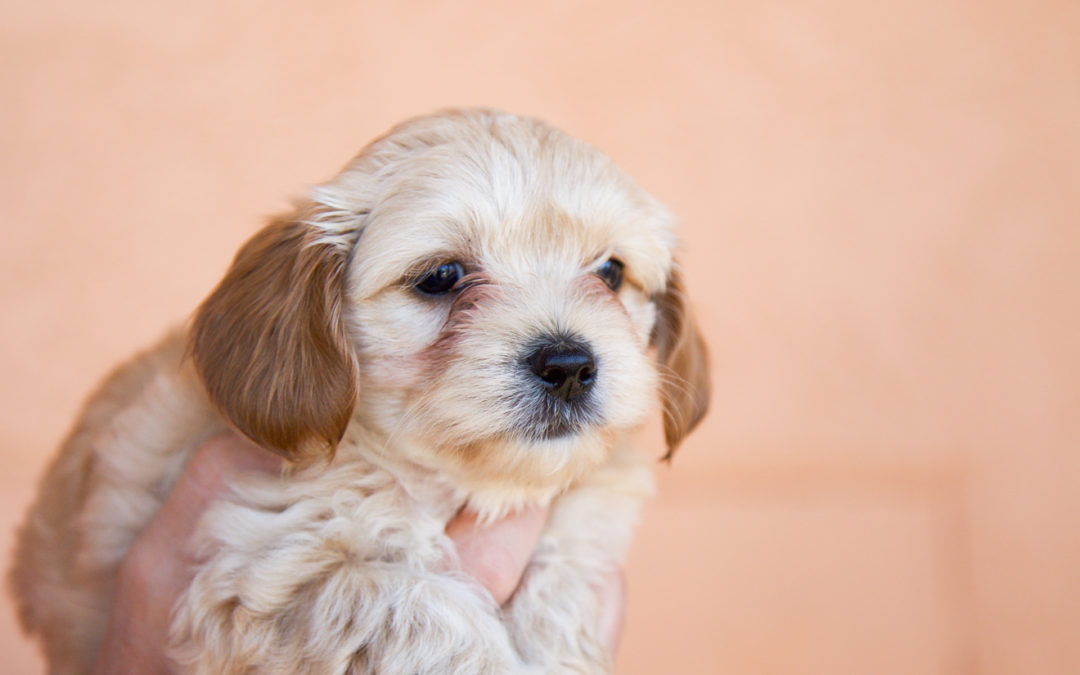 One of my favorite things is photographing animals. Here are five tips for capturing your furry friends!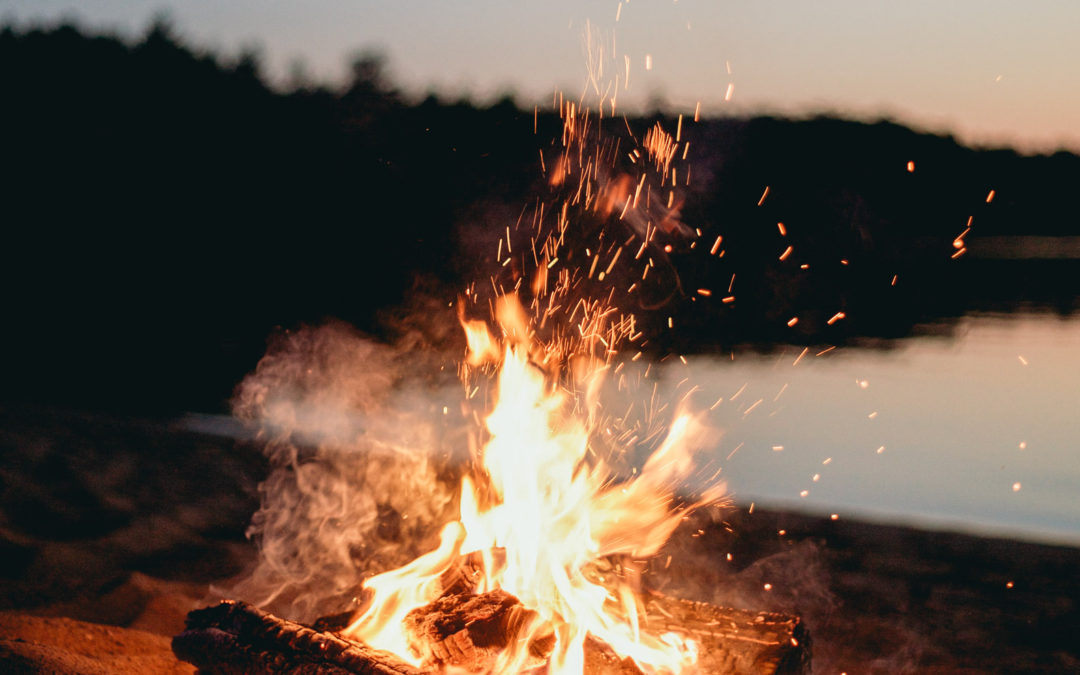 ISO is one of the three main pillars of photography. I've created guides for aperture and shutter speed, so now check out my beginner's guide to ISO!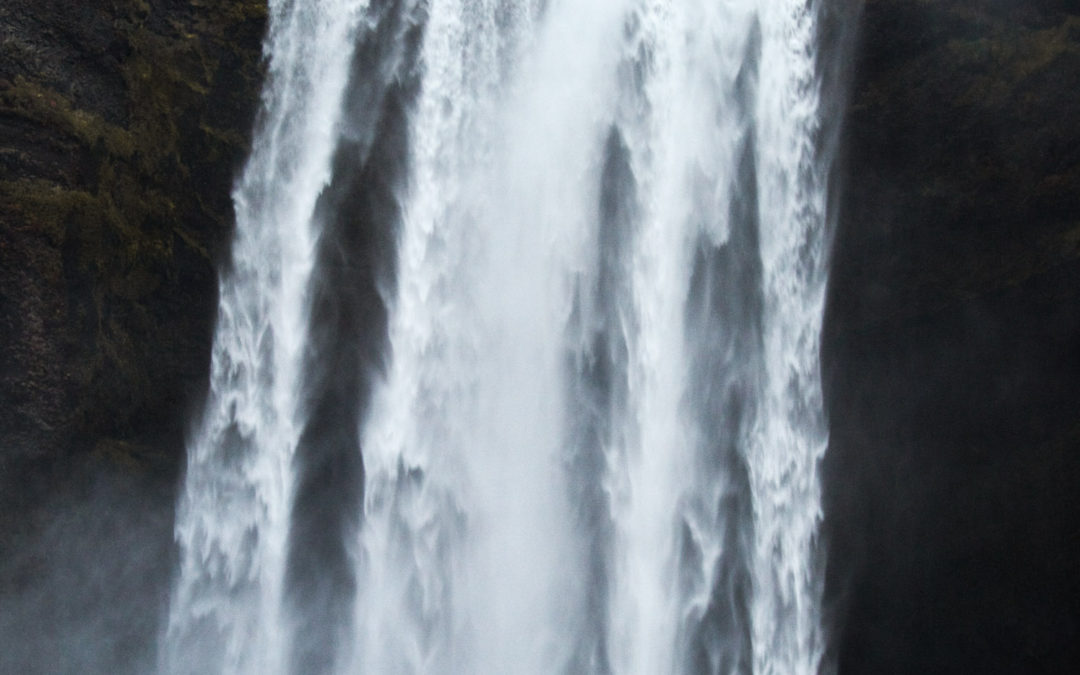 There are three main components in order to achieve proper exposure: Aperture, Shutter Speed, and ISO. In this beginner's guide, I will go over shutter speed!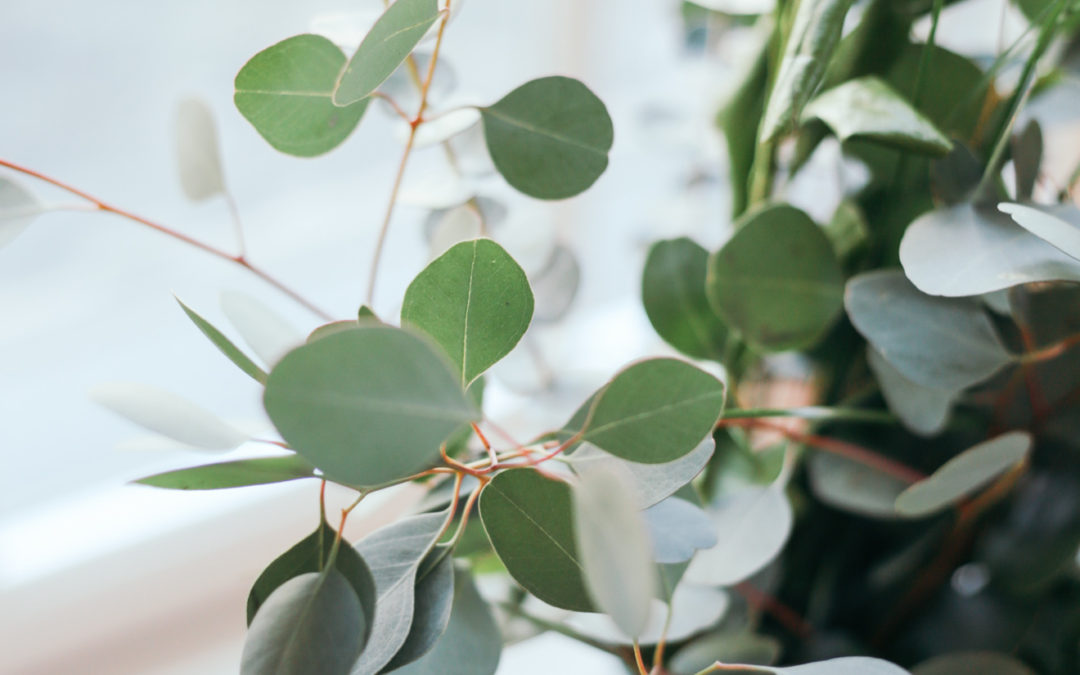 Check out my super simple beginner's guide to aperture!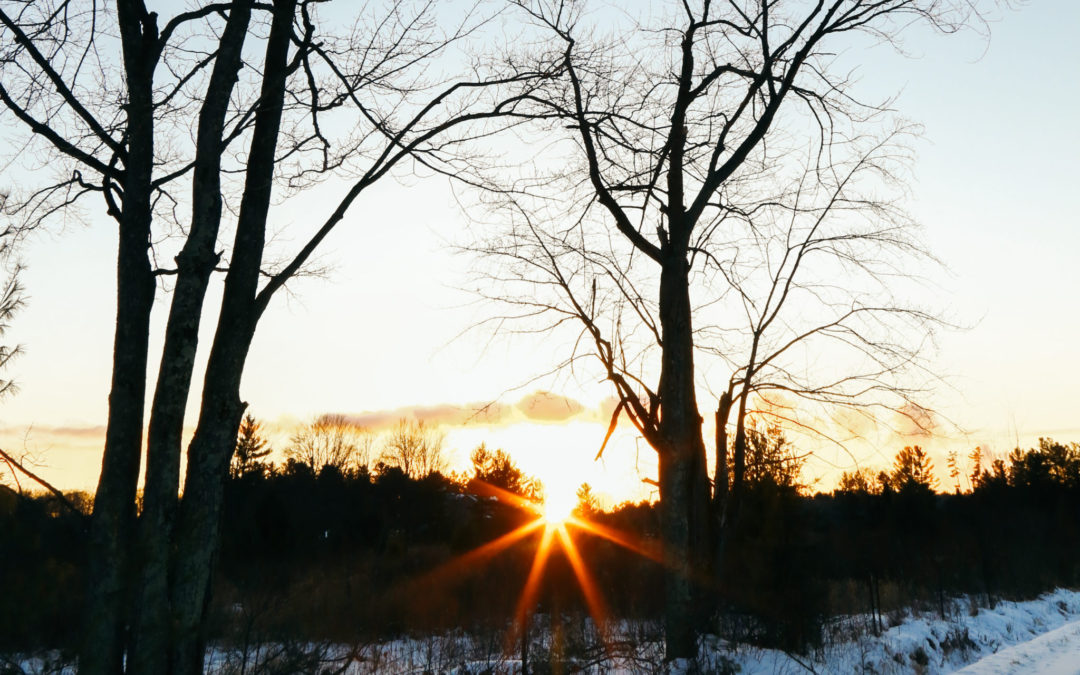 Capturing sun flares is actually fairly simple. Keeping reading for tips and tricks!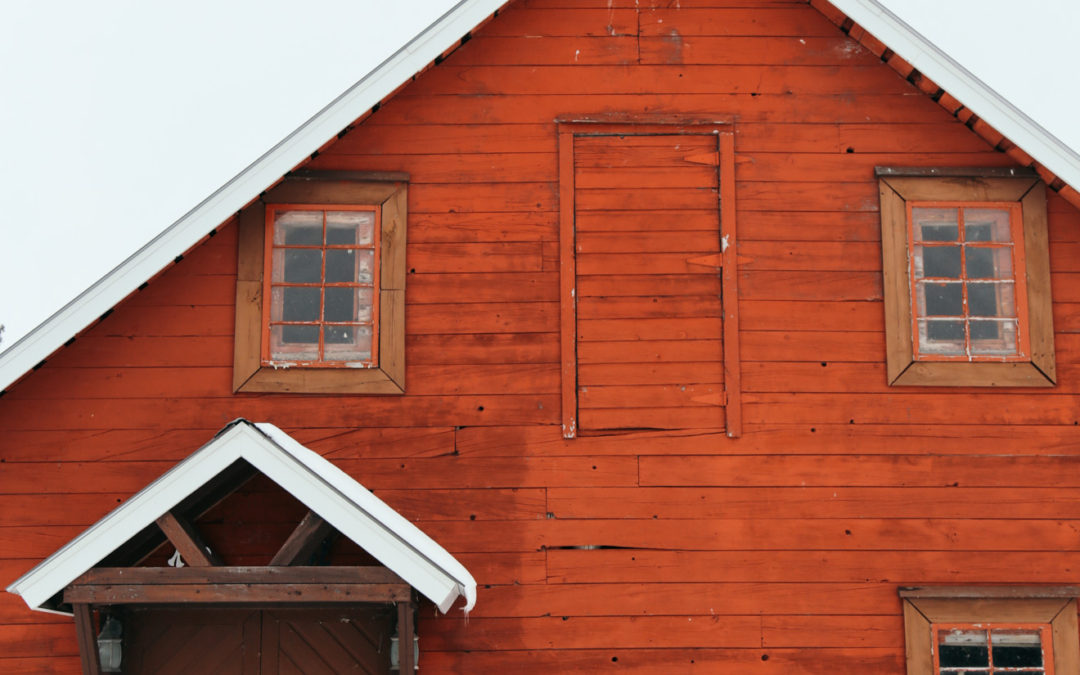 Tucked away in the middle of Wisconsin's Northwoods, sits an 800-acre gem that you need to see to believe. After reading this, Palmquist Farm will be your next Midwestern getaway.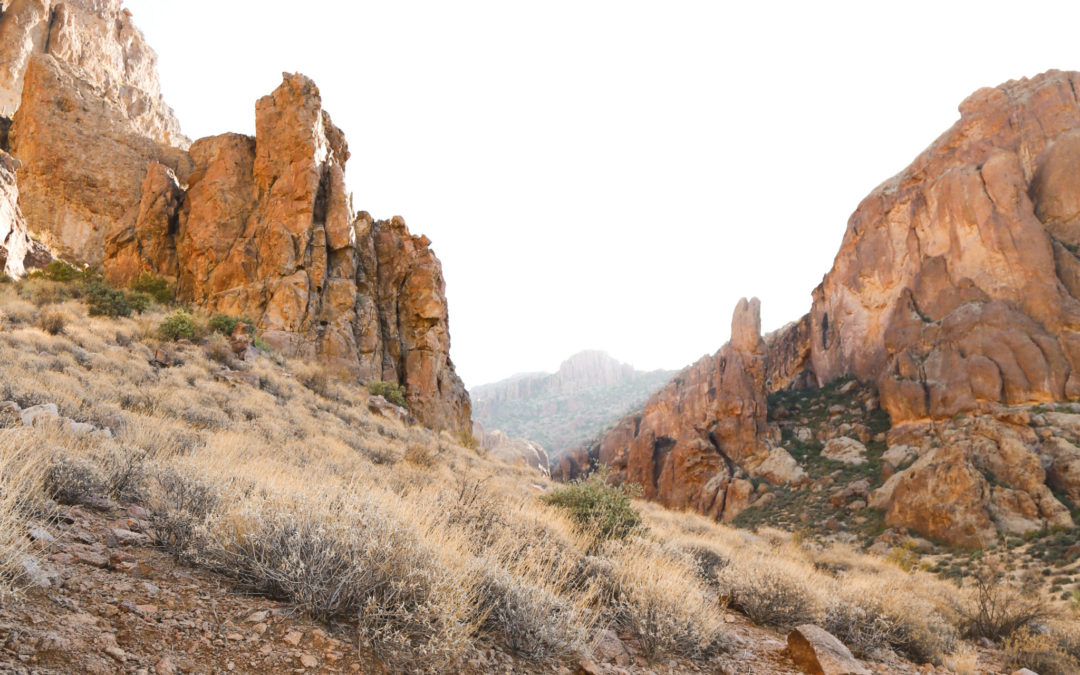 It has been a busy year for me! Here's a fun 2017 recap of what I got up to this past year.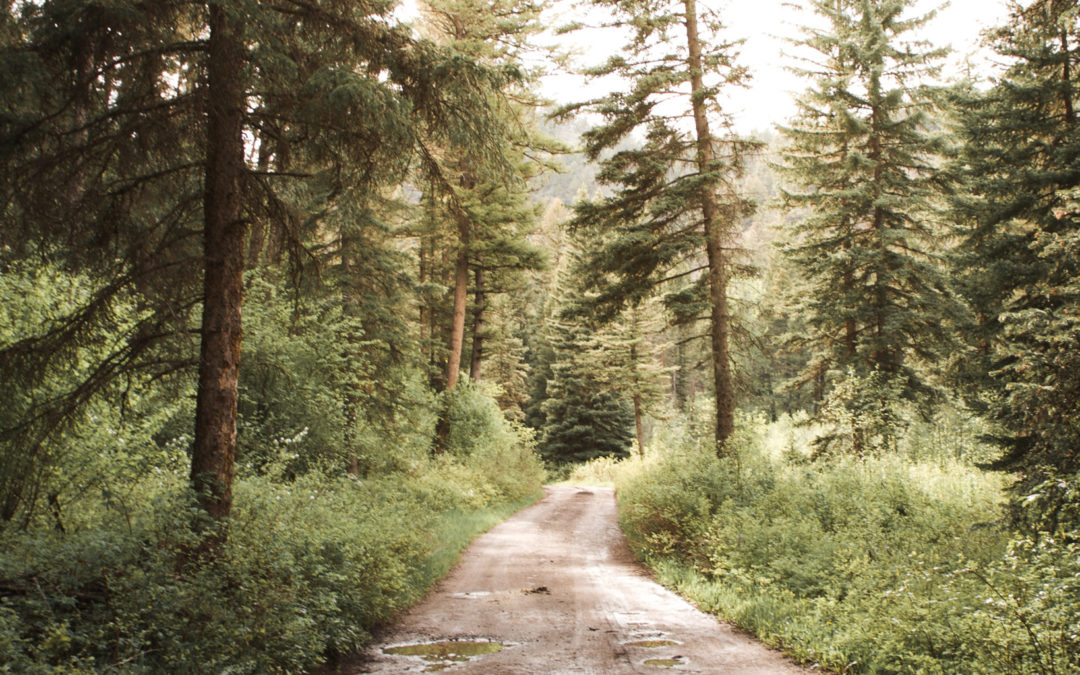 Depth of field can be a tricky thing to wrap your mind around. Here I've laid out five tips to help understand it further.
Why not make these cold, blustery months about coziness and adventure? Here I have six Midwestern things you should try this winter.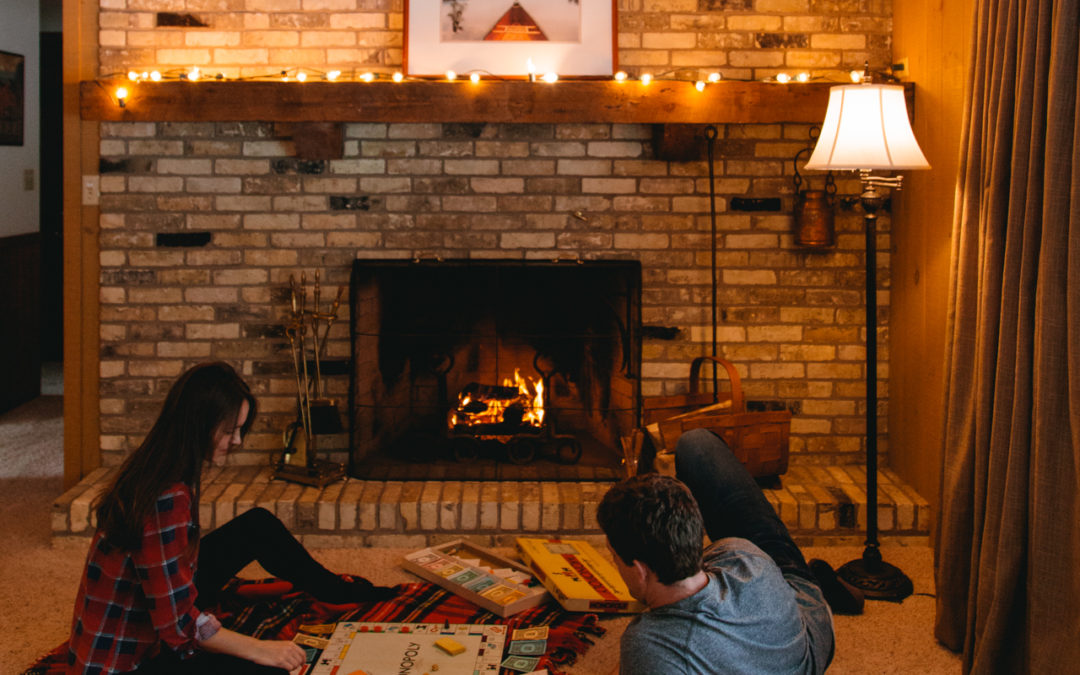 With winter here in Wisconsin, it can be hard to come up with fun date night ideas. Here's a list of 20 ideas for Wausau, WI.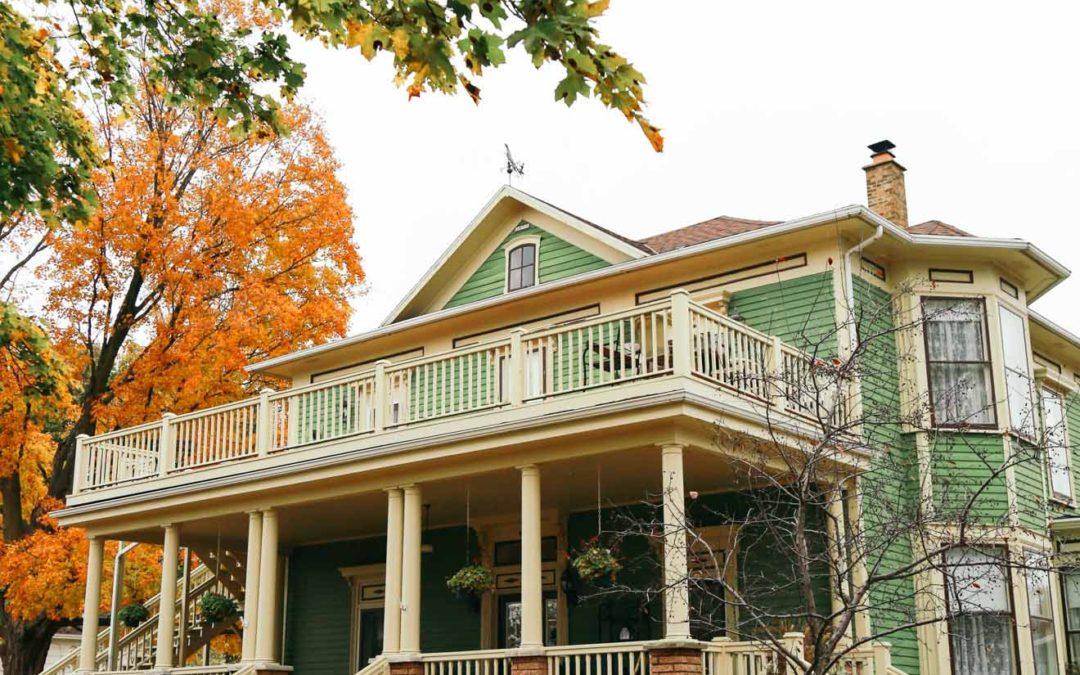 I've been eyeing up a few bed and breakfasts in Door County ever since Sean and I took our first trip there earlier this summer.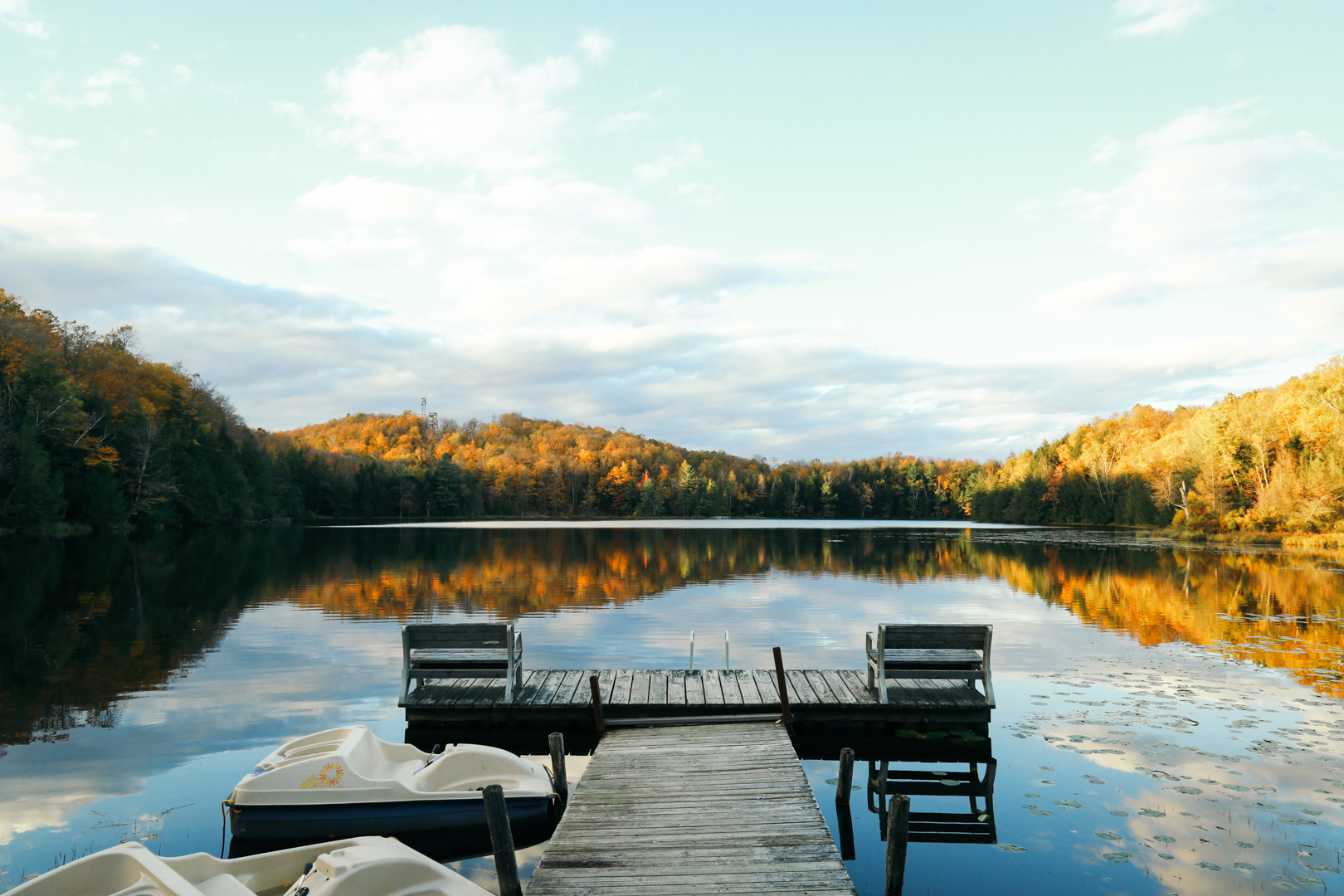 I made it a point this year to see as much of the state as possible this fall. Here are four of my favorite places to see fall colors in Wisconsin.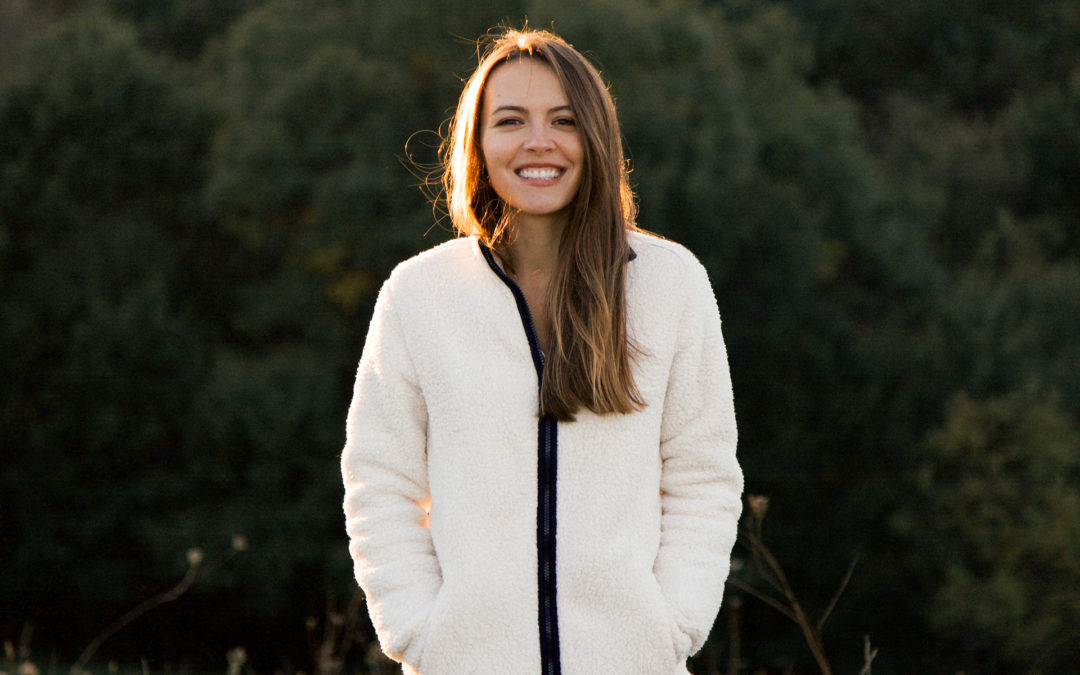 If you're thinking about getting Invisalign, here are 15 things you should know first!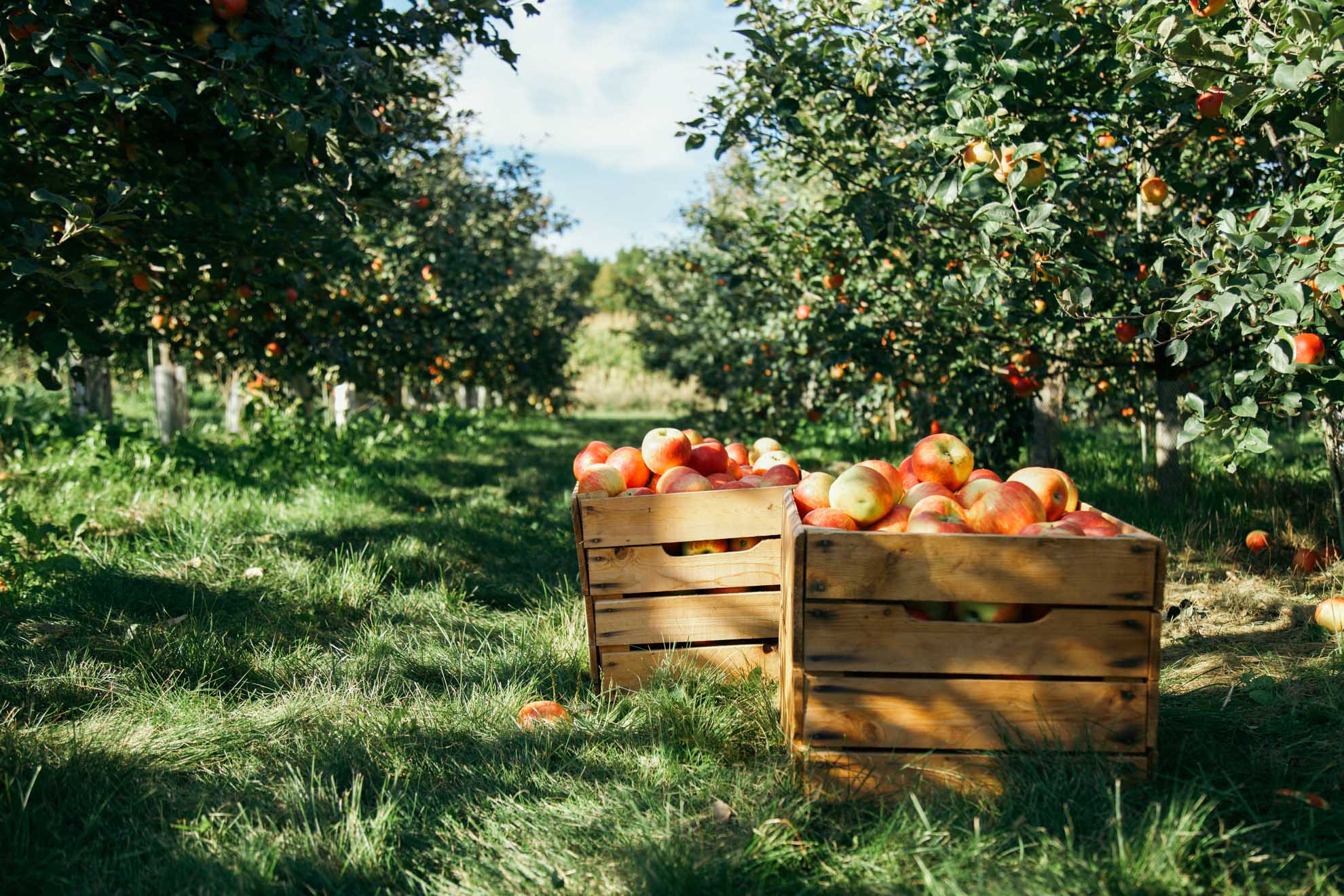 My family and I went on a fall adventure to a local apple orchard!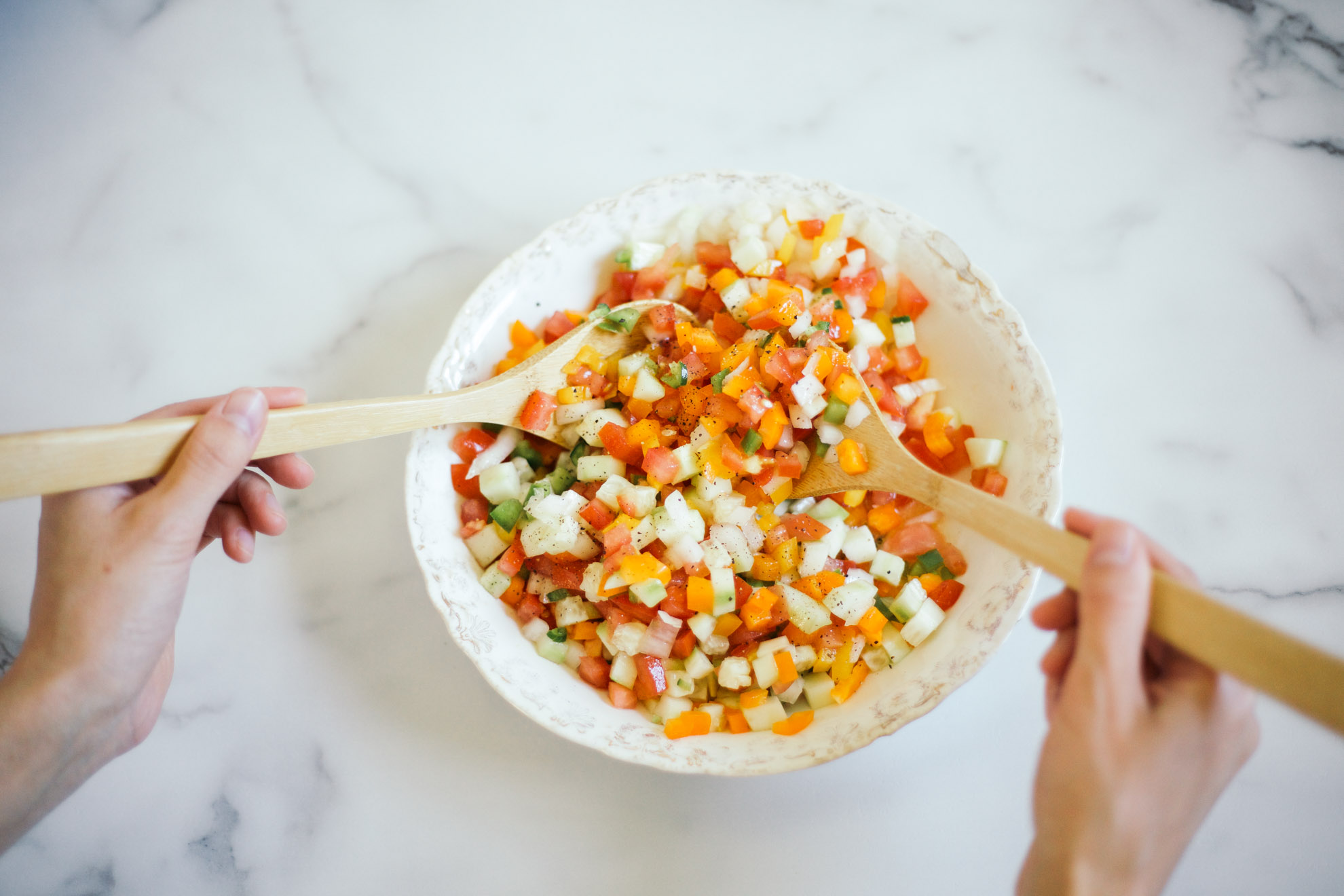 My family has been making this mediterranean-style, fresh salsa recipe for years. Besides the fact that it's delicious, I love this recipe because 1) it's insanely easy to make and 2) it's so good for you! Basically, it's chopping up a handful of vegetables, mixing in...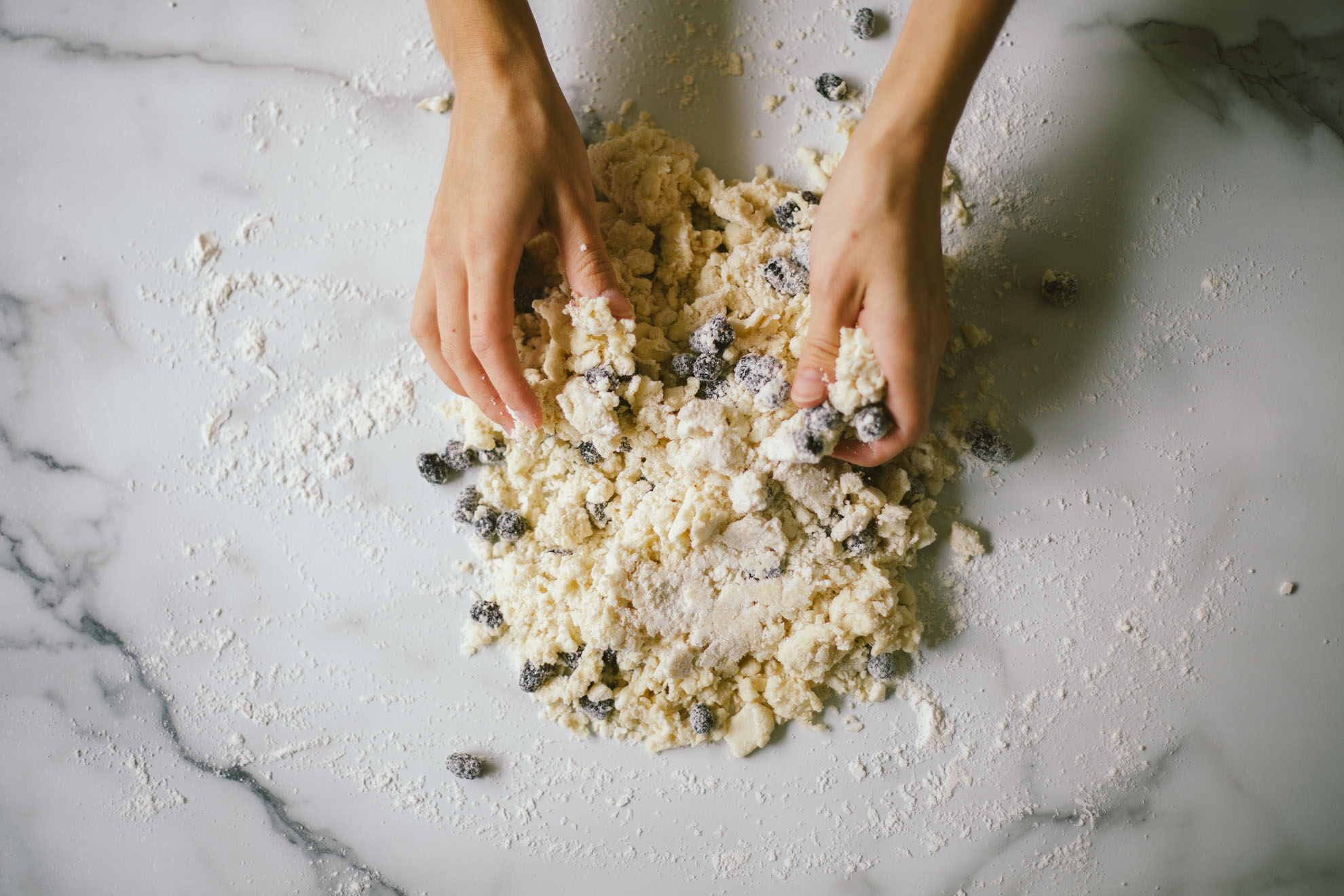 I have a very distinct memory of when I tried a scone for the first time. I was staying at a hostel in Galway, Ireland, having breakfast with my travel partner Emily. It was a nice hostel, clean and airy, unlike some of the previous ones we had stayed in. Early...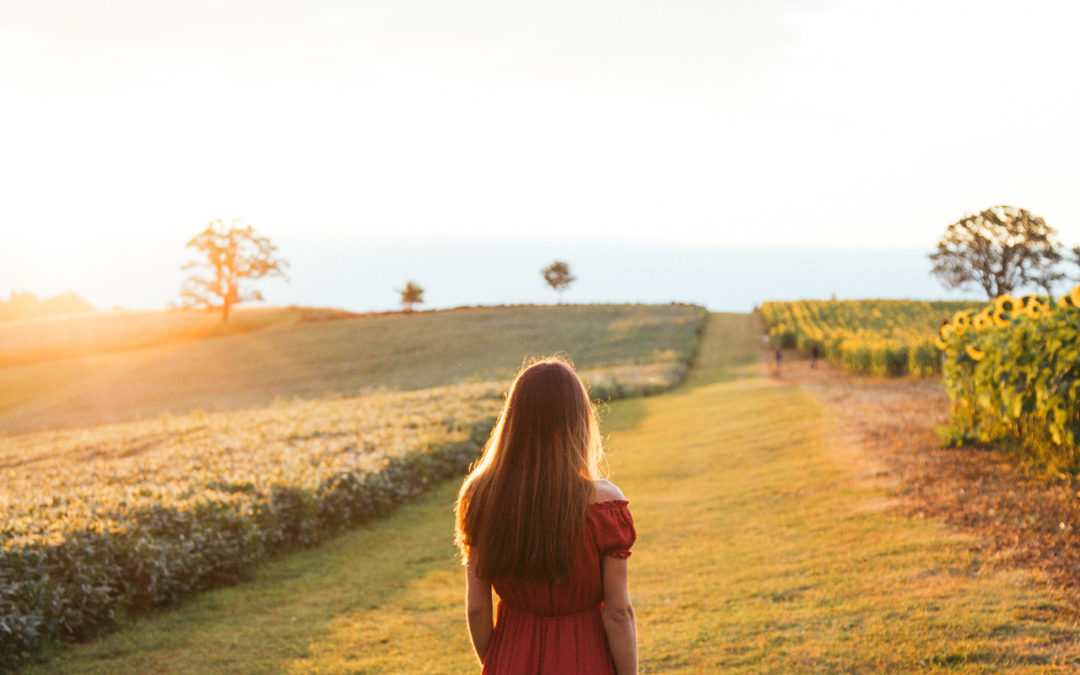 2019 UPDATE: The sunflowers are back! The Town of Middleton Sunflower Days are July 26th - August 4th, 2019. Learn more here.A couple of weeks ago, my boyfriend texted me a link to a place called Pope Farm Conservancy. When I clicked on it, I saw a title that read,...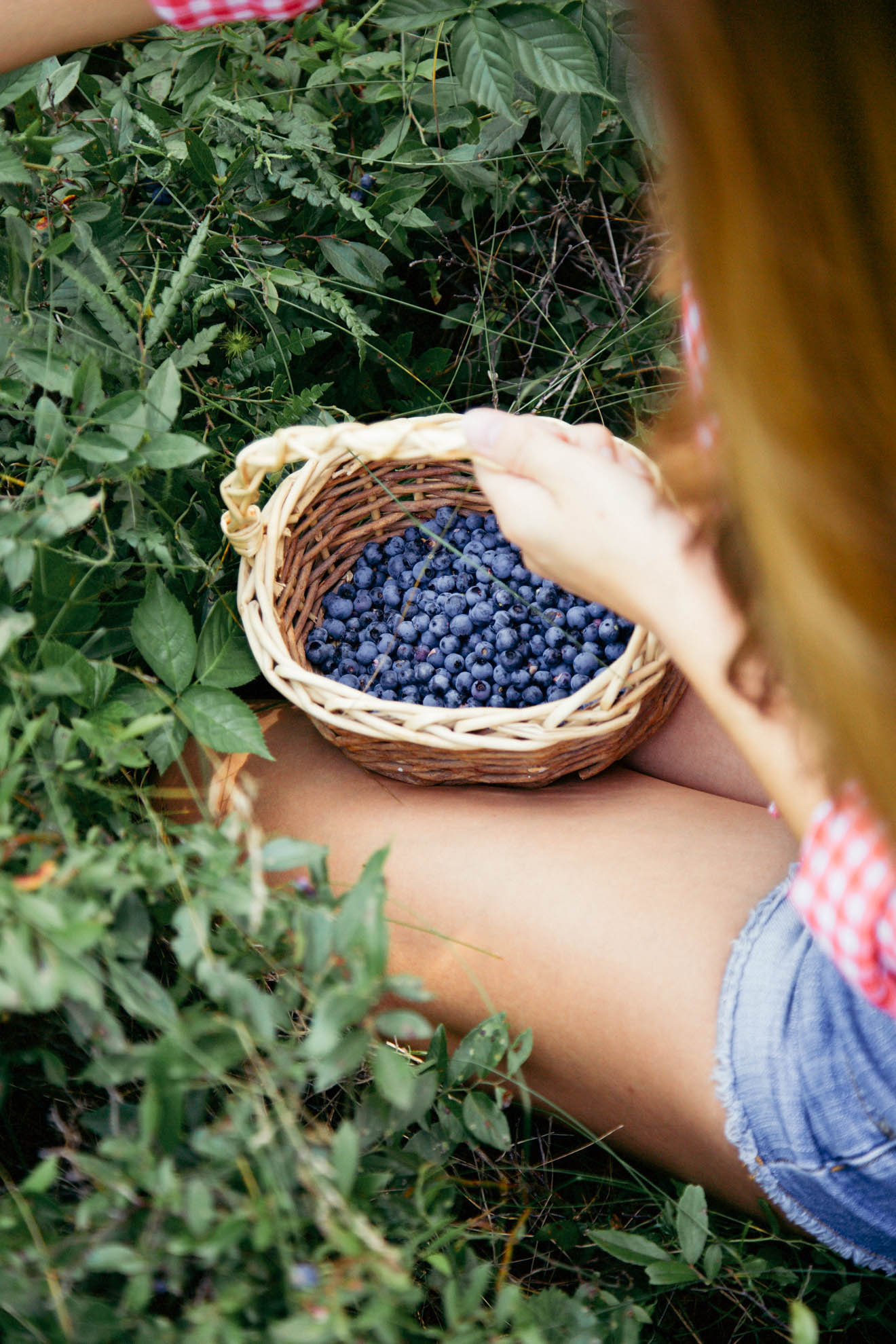 Since I had had such a great time berry picking at Lakeview Berry Farm a few weeks ago, my next plan was to go blueberry picking. Blueberry season was in full swing and luckily my mom knew of just the right spot. With our blueberry basket in tow, we headed up north to...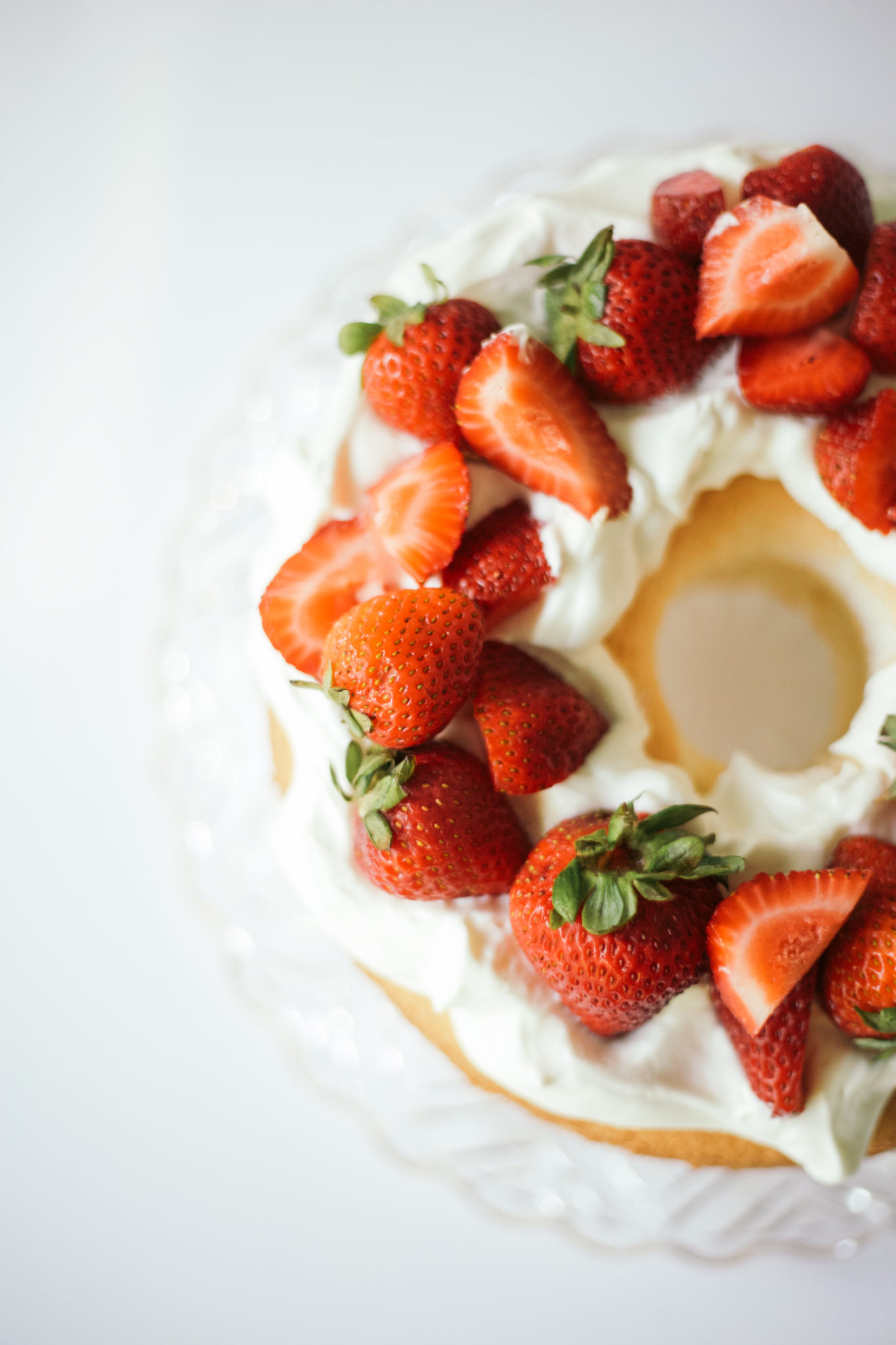 Angel Food Cake is one of my all-time favorite desserts! I had found this recipe on Genius Kitchen and after trying it out, it's the only one I'll ever use from now on! It's the perfect density and has just the right amount of sweetness. Just add some whipped cream...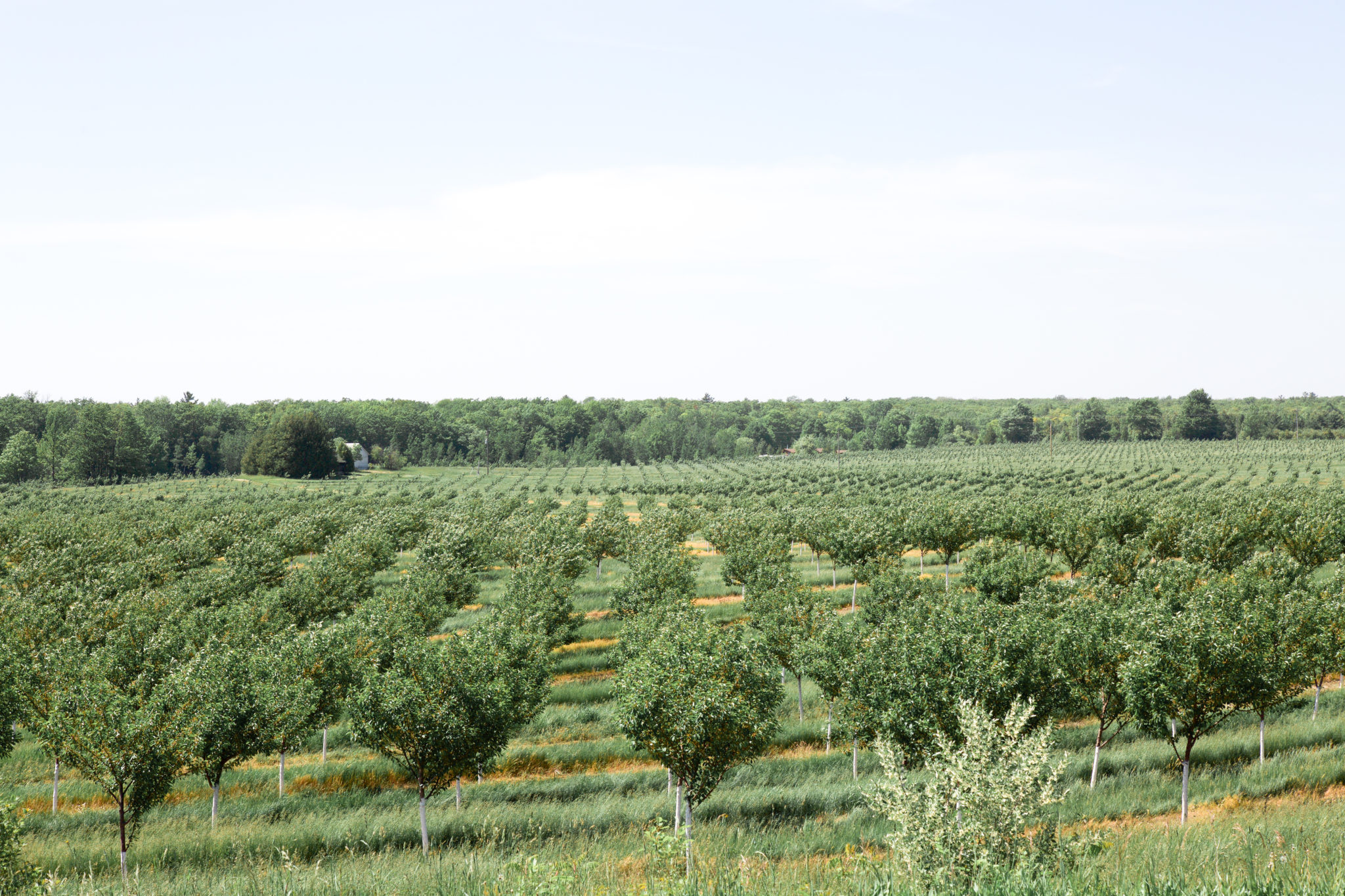 Last weekend, Sean and I went on a camping trip to Door County, Wisconsin. We were lucky enough to secure a campsite at Peninsula State Park (thanks to Sean's master booking skills!), so we spent three days and two nights exploring the area.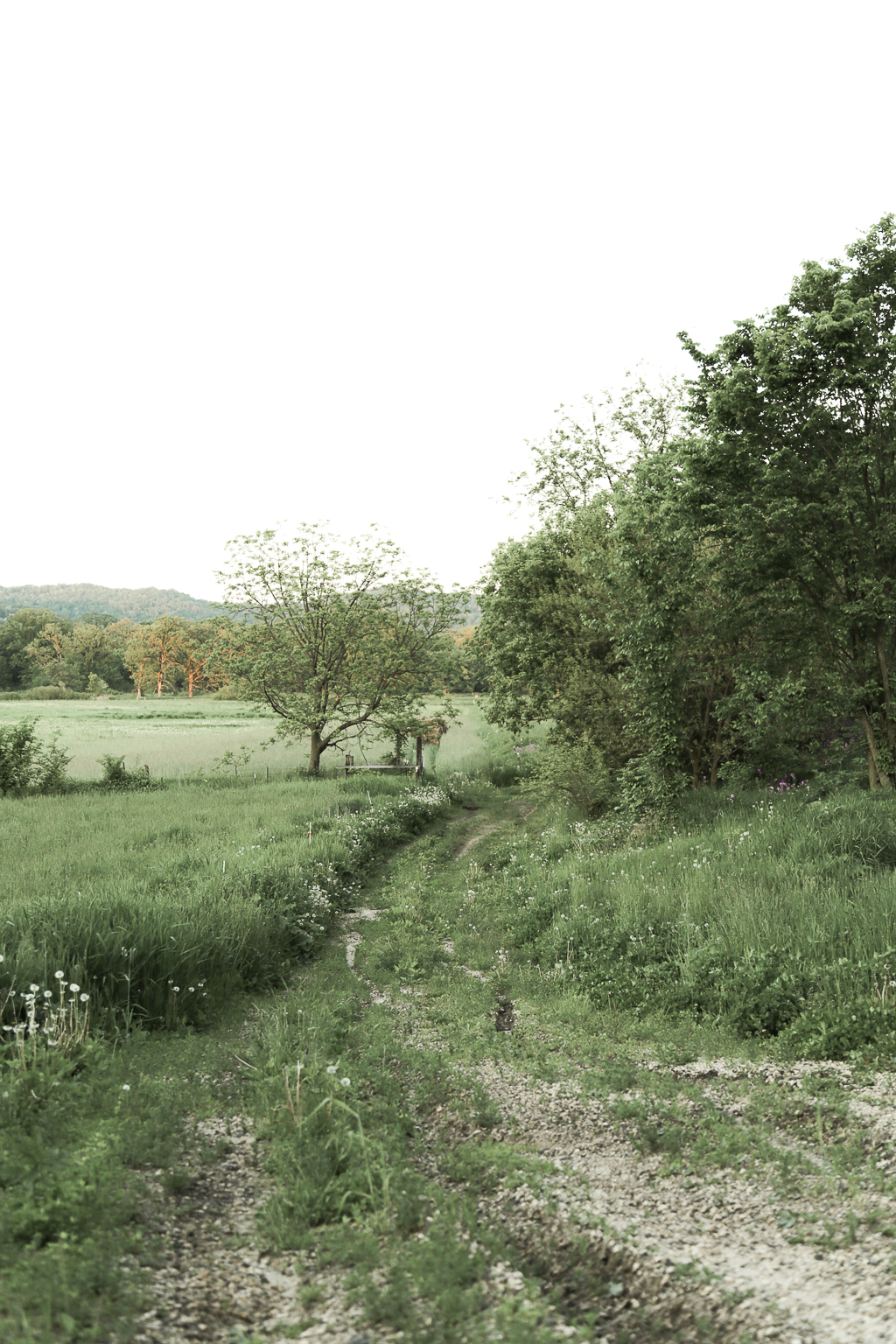 We traveled to the driftless area in Wisconsin to go camping at Perrot State Park. This area of Wisconsin is one of the prettiest areas I've ever seen!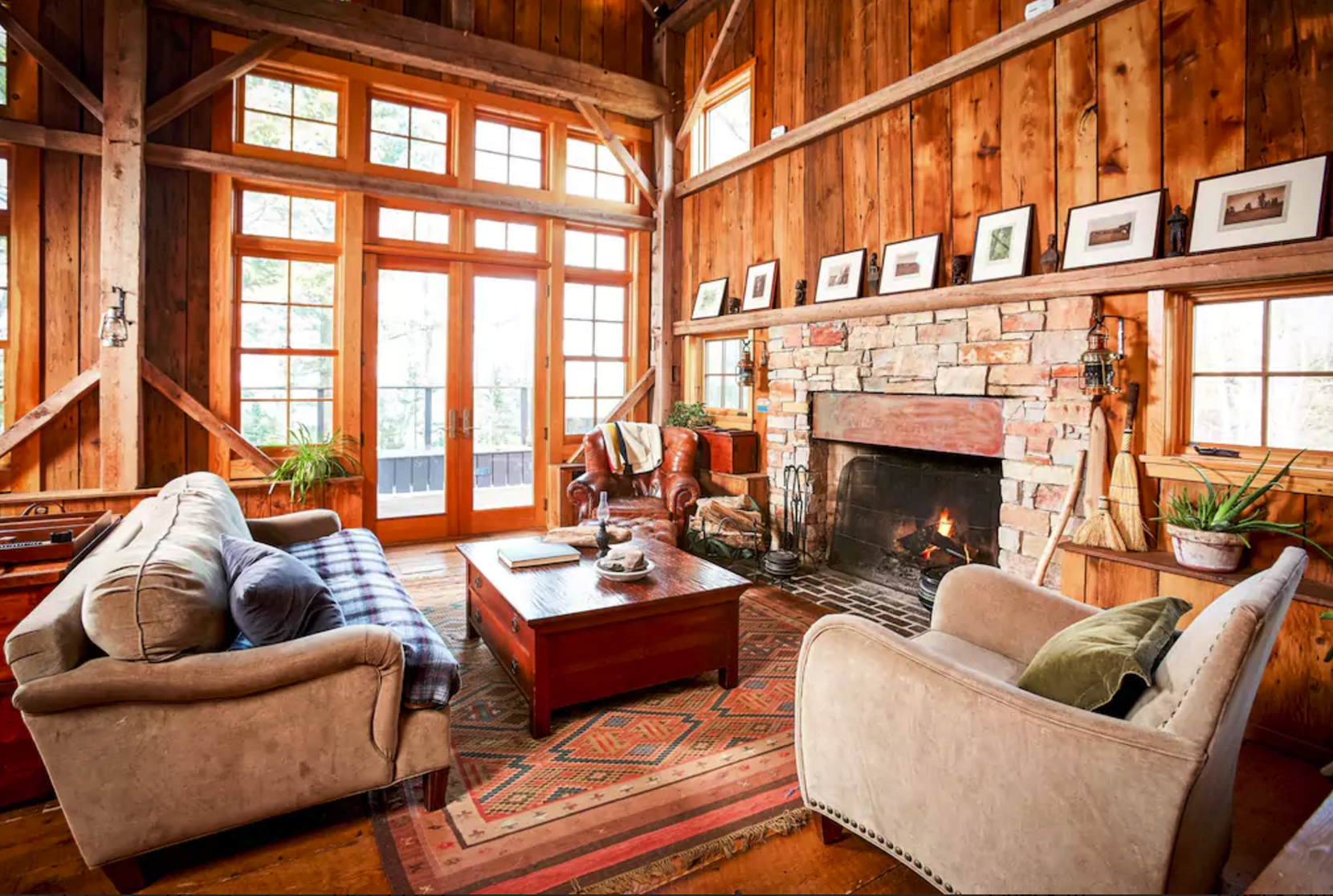 *Updated February 4, 2021 *These photos are not mine. They are directly from Airbnbs website.Approx. Rate | $200/night Sleeps | 10 Location | Arena, WI "A fully restored 1850's colonial revival farmhouse tastefully decorated with primitive antiques."Approx. Rate |...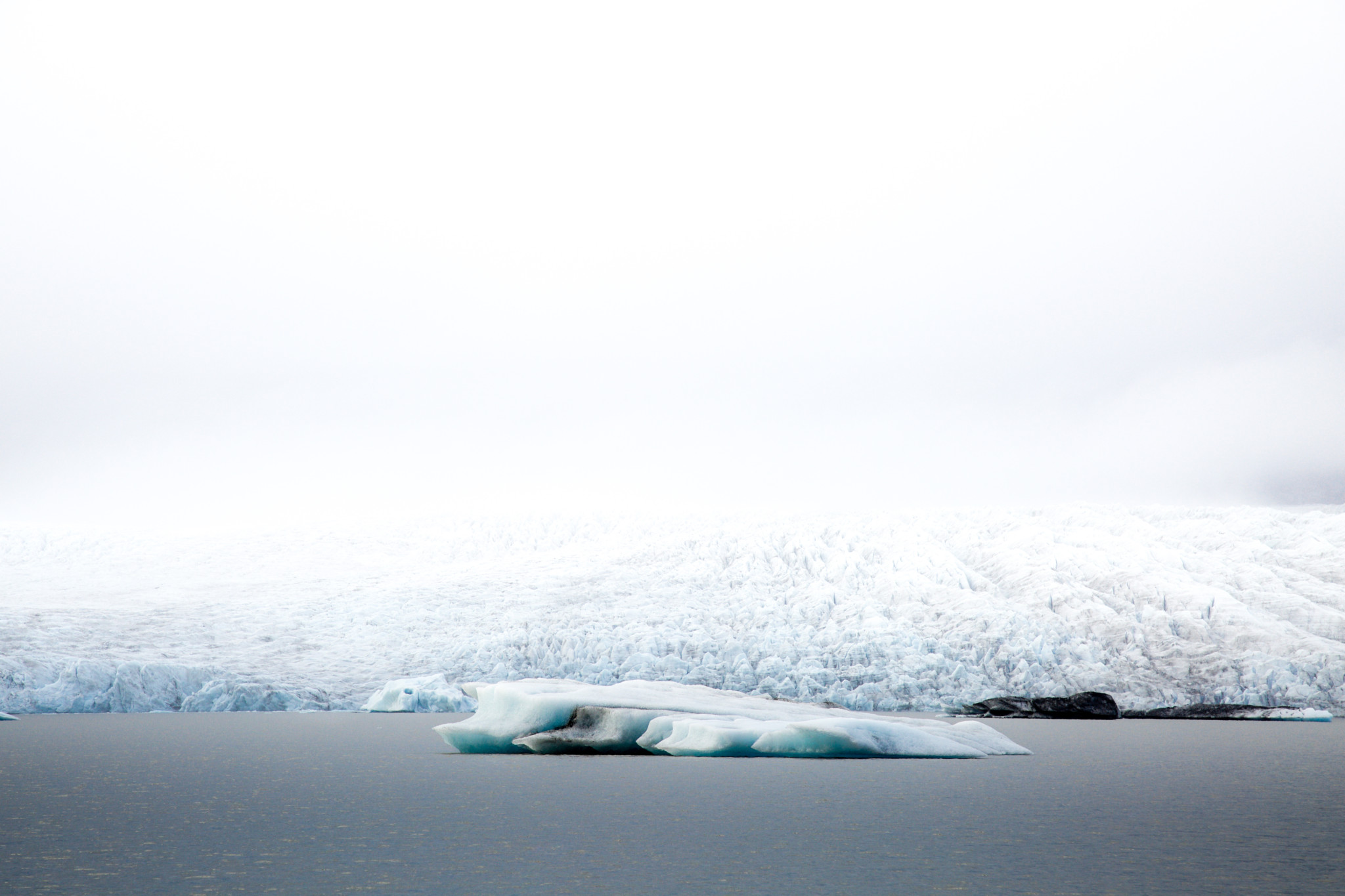 1. Black Sand Beach She dreams more often than she sleeps A post shared by Kristen (@kristenelizacarlson) on Jan 23, 2017 at 8:17pm PST 2. Standing about 10 feet away from a waterfall as powerful as Skogafoss will do two things to a person. 1) soak you...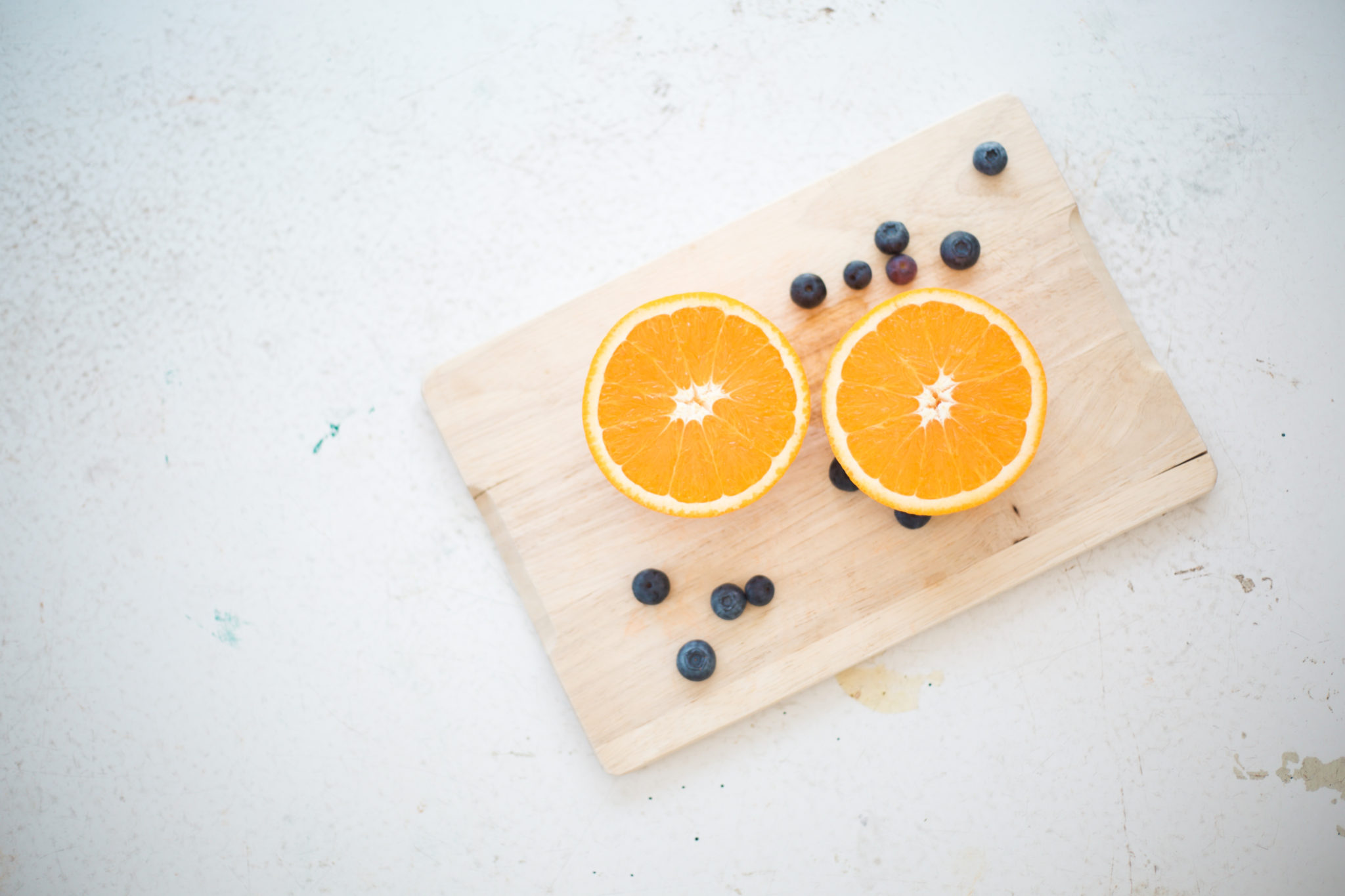 . Serves 2 -3 6 ounces frozen orange juice concentrate 1 cup milk 1 cup water 1⁄4 cup sugar 1-2 tsp. vanilla 1 cup ice...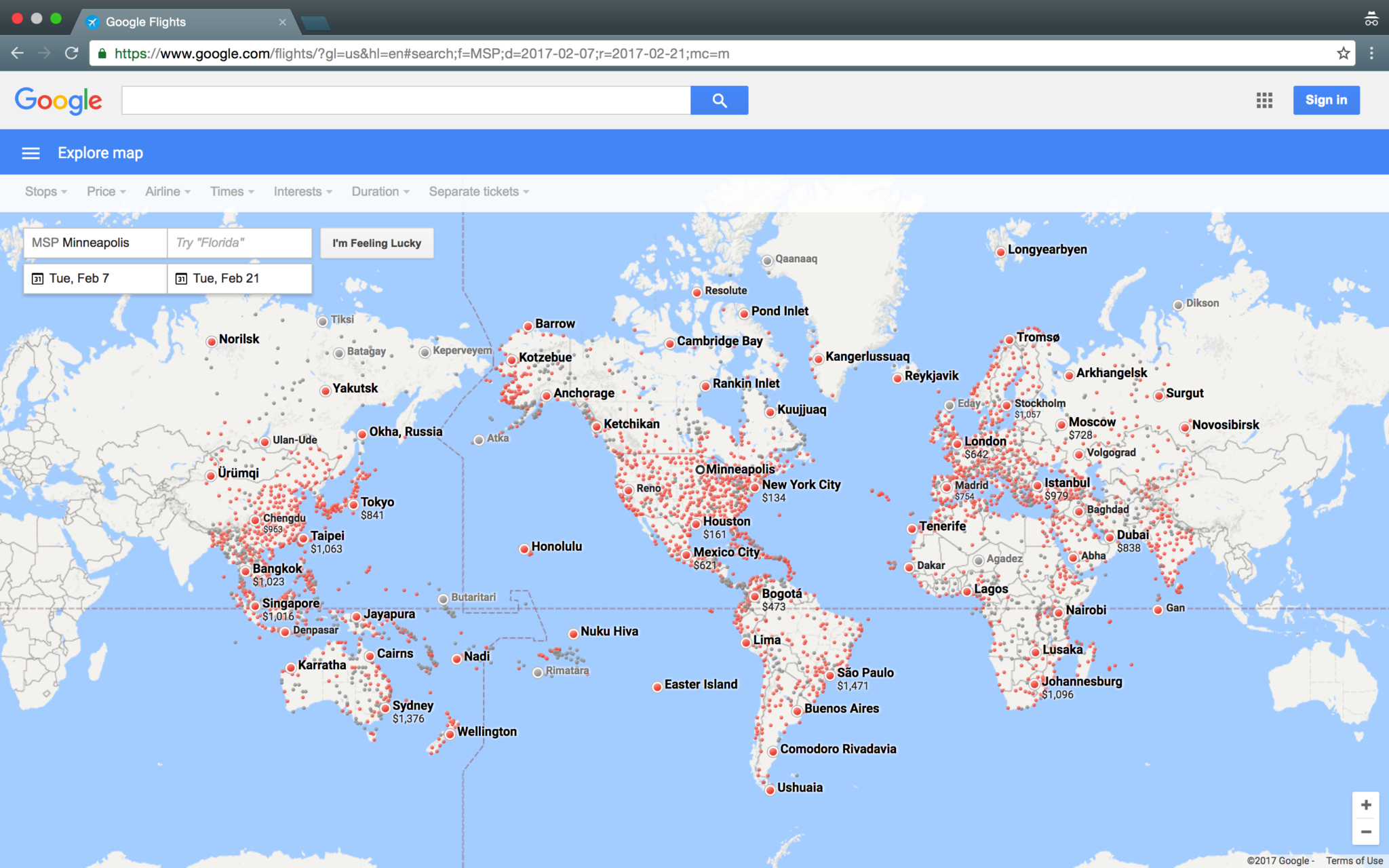 Booking flights can be stressful. There are hundreds of sites to choose from; Expedia, Kayak, Orbitz.... it's hard to decide which one is best. For me, my go-to flight search tool is Google Flights. I absolutely love the simplicity of it. Now, I'm not saying this is...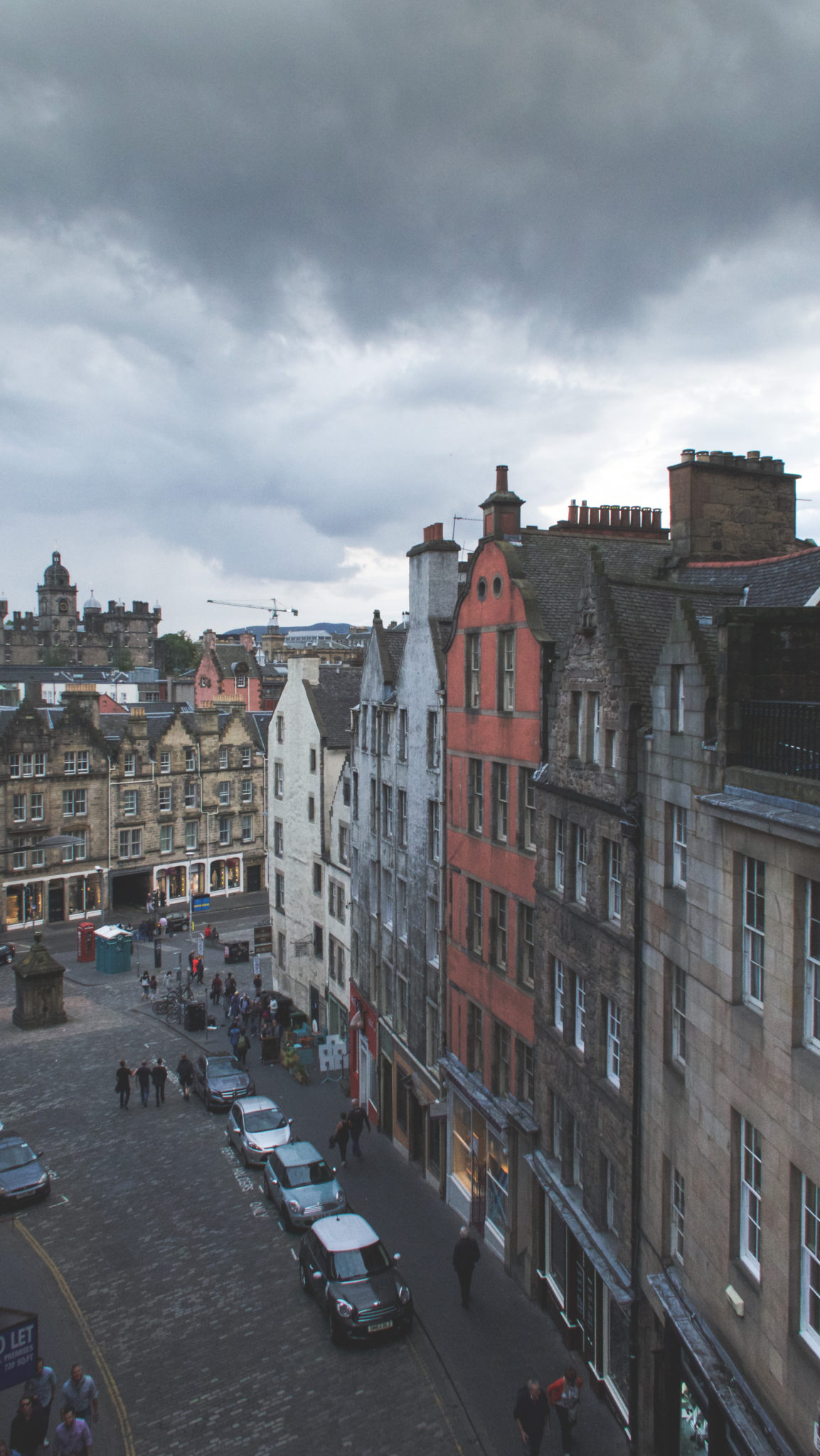 We kicked off the trip with two days exploring Edinburgh, Scotland. We explored the streets, visited some pubs, saw the famous Edinburgh Castle, had a pastry in a cute Scottish cafe, and even found the street that JK Rowling used as inspiration for Diagon Alley.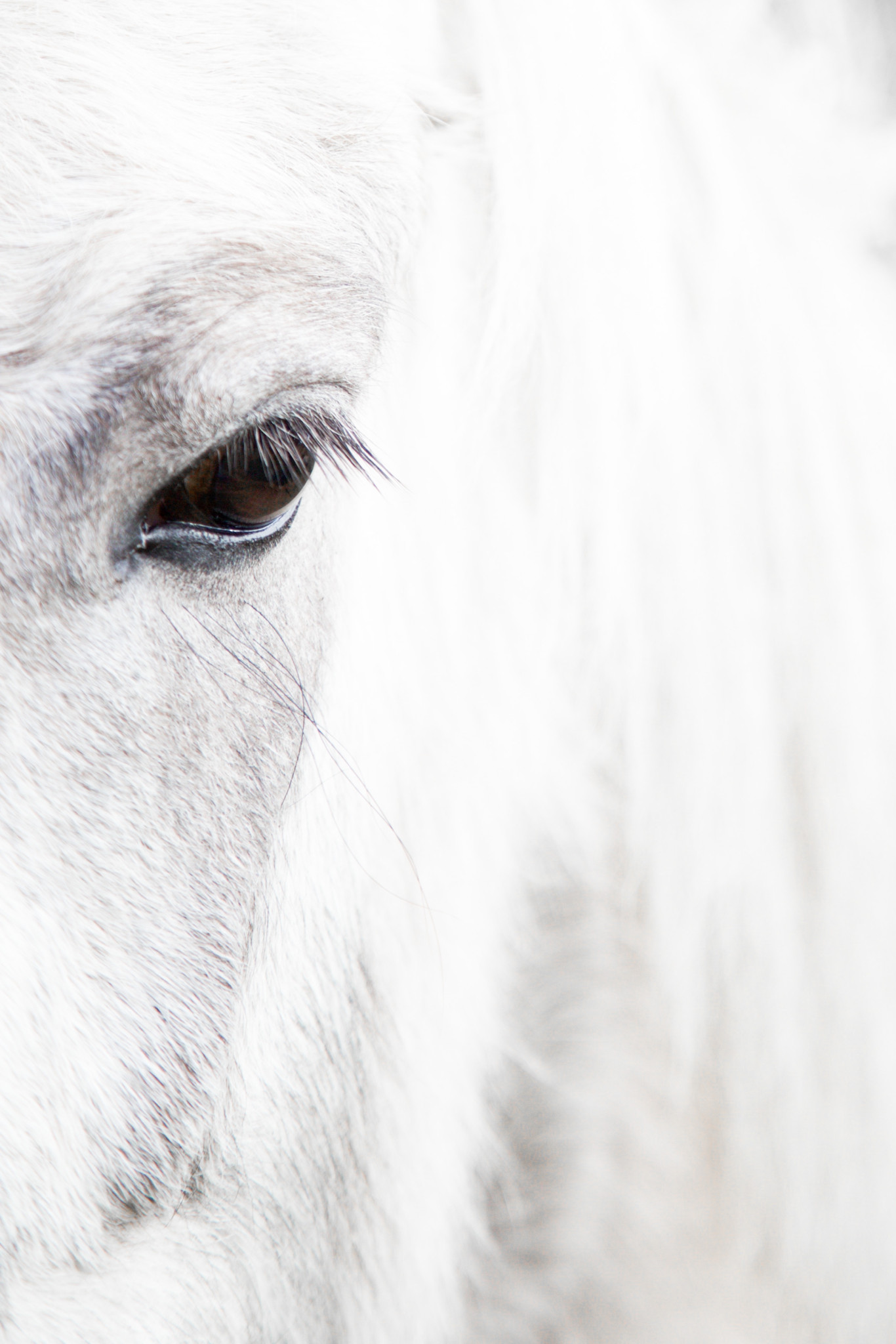 "Stop the car!" My face was pressed up against the passenger window looking out towards an open field. The ponies were a multicolored blur as we sped past and my heart jumped. Icelandic horses. It was our first day on the ring road and we were heading south. I had...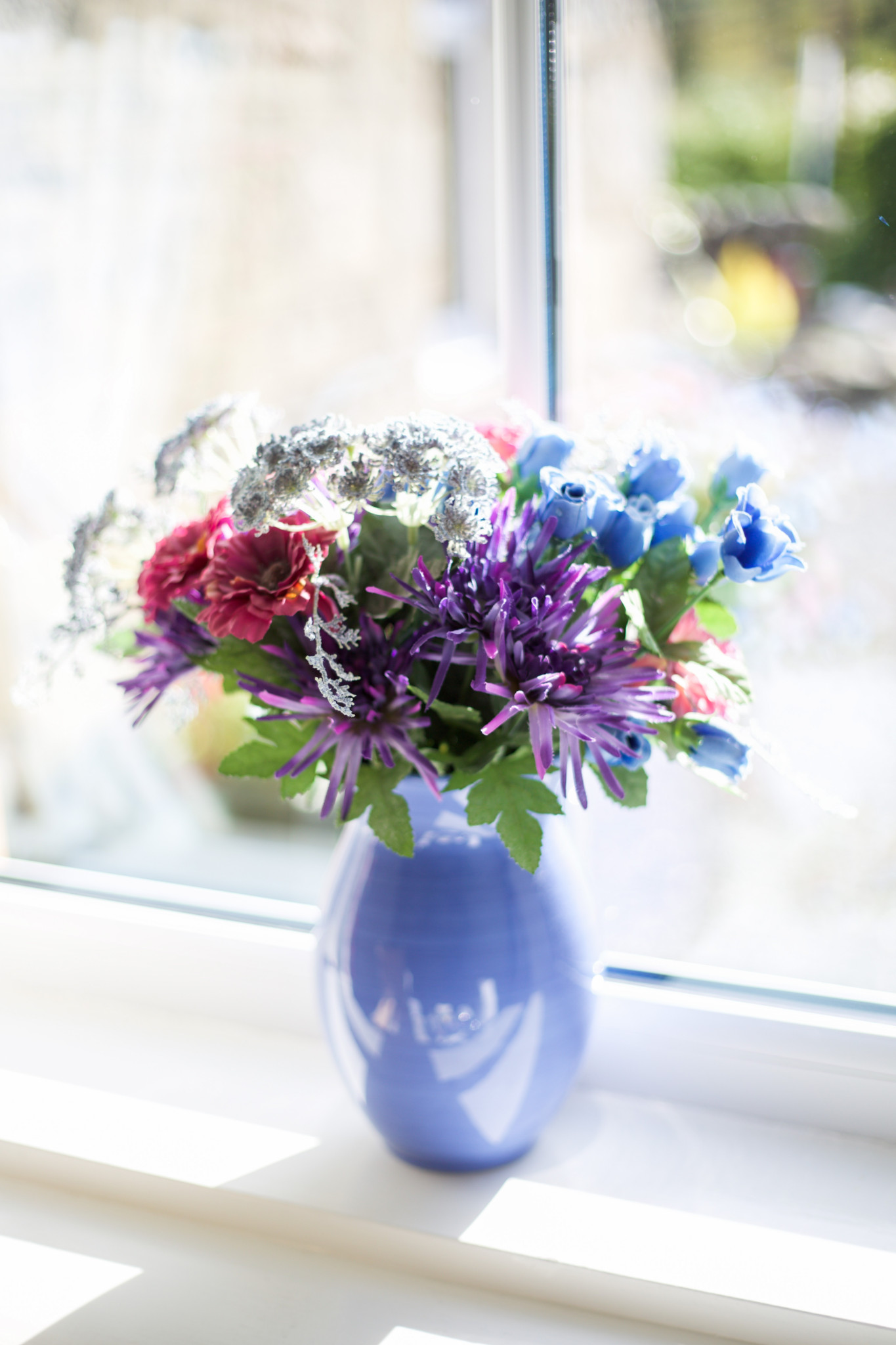 The Struan Inn was just meant to be a stopping point on our way from Portree to Stirling; a place to rest our heads after a long day of driving so we could get back on the road refreshed the next day. To our surprise, it ended up being our favorite evening throughout...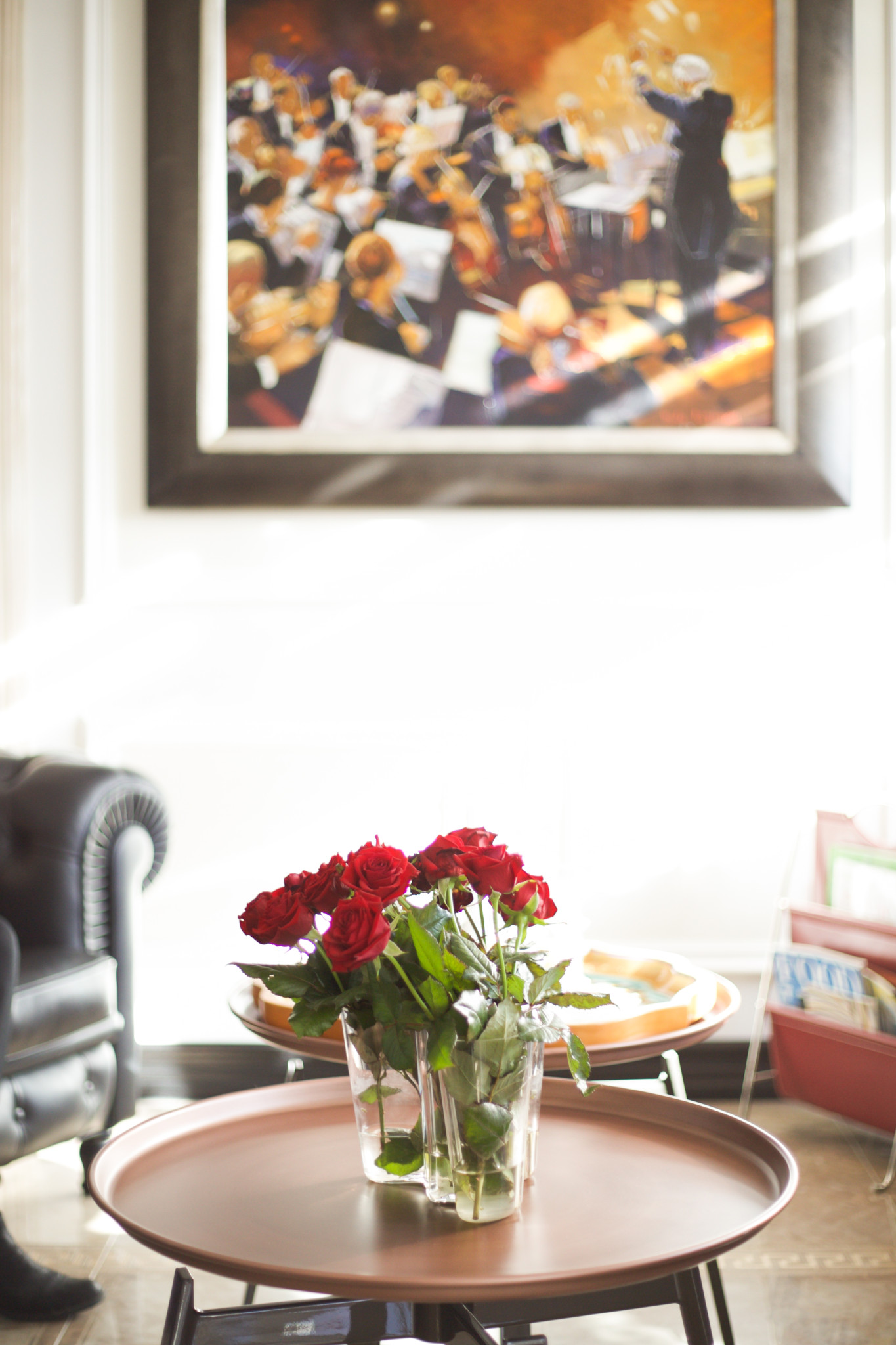 After 26 days traveling around the UK and Iceland, our trip definitely ended on a high note.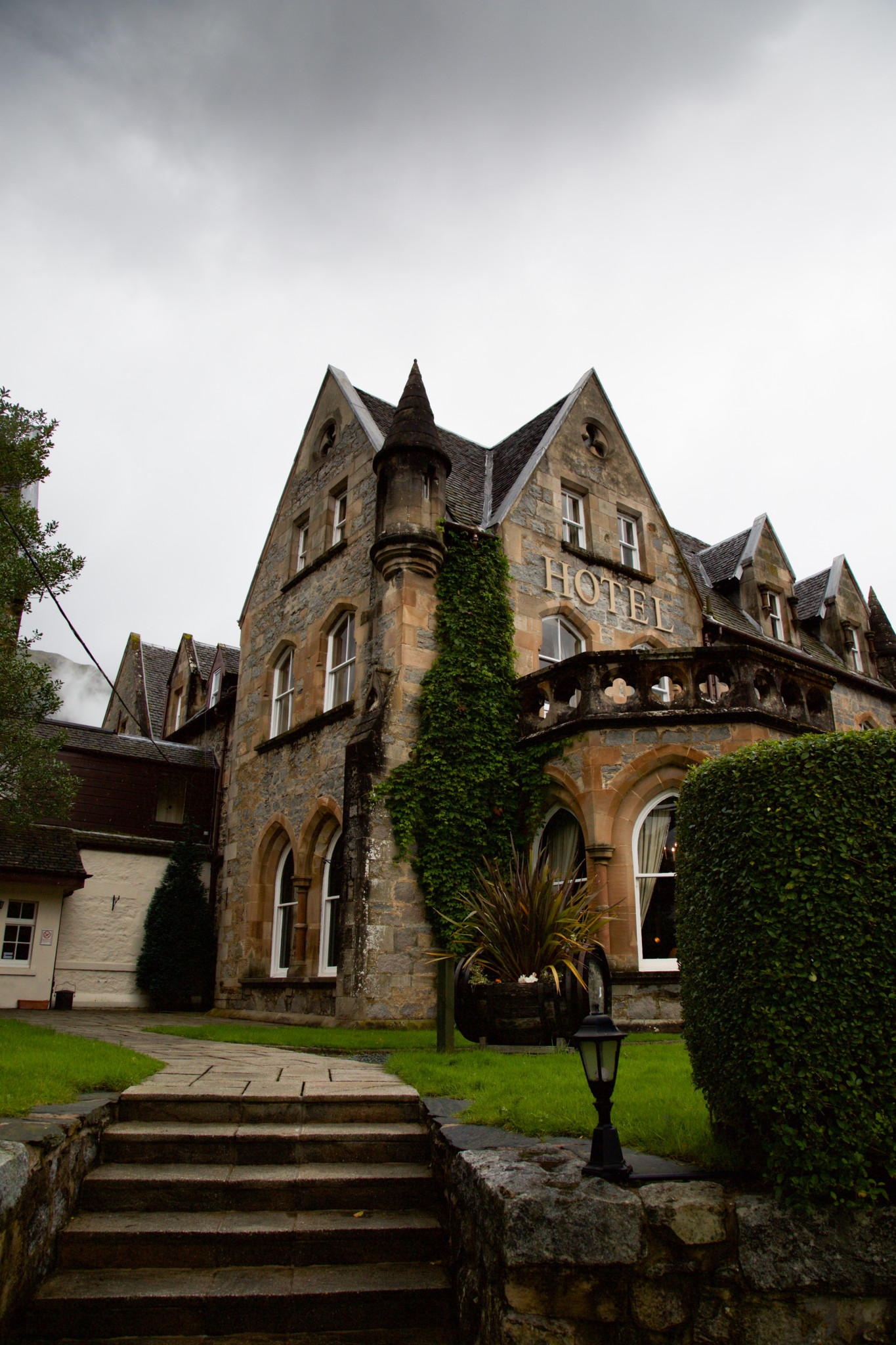 Where better to stay in the Scottish highlands than in a hotel that looks like a castle? Welcome to the Ballachulish Hotel, situated right on the bank of Loch Leven.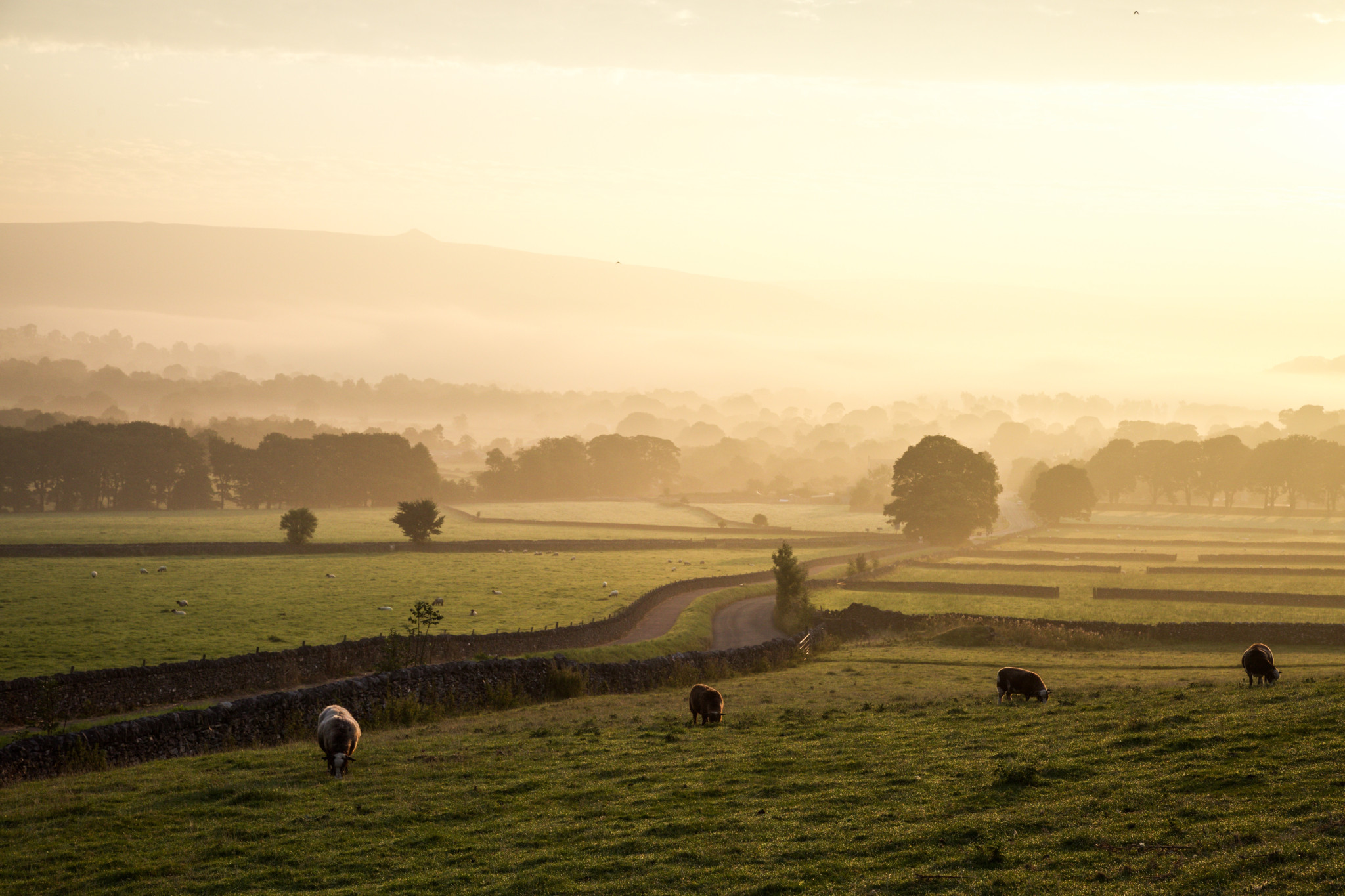 One of our stops while traveling through England was Castleton; a village in the Peak District. For two nights, we stayed at a darling little B&B called the Causeway House.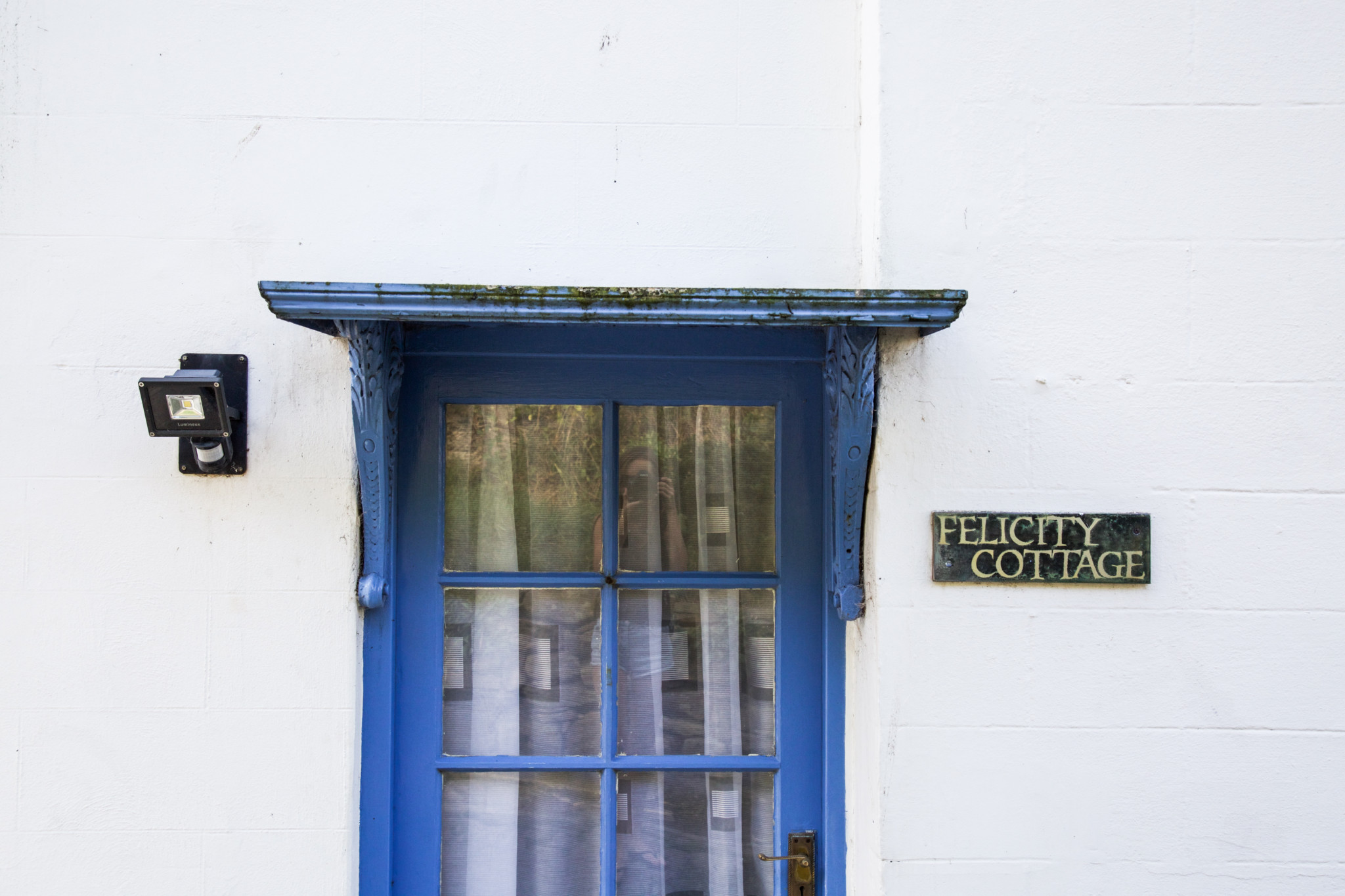 This undiscovered fishing village is a gem in the bustling country of England.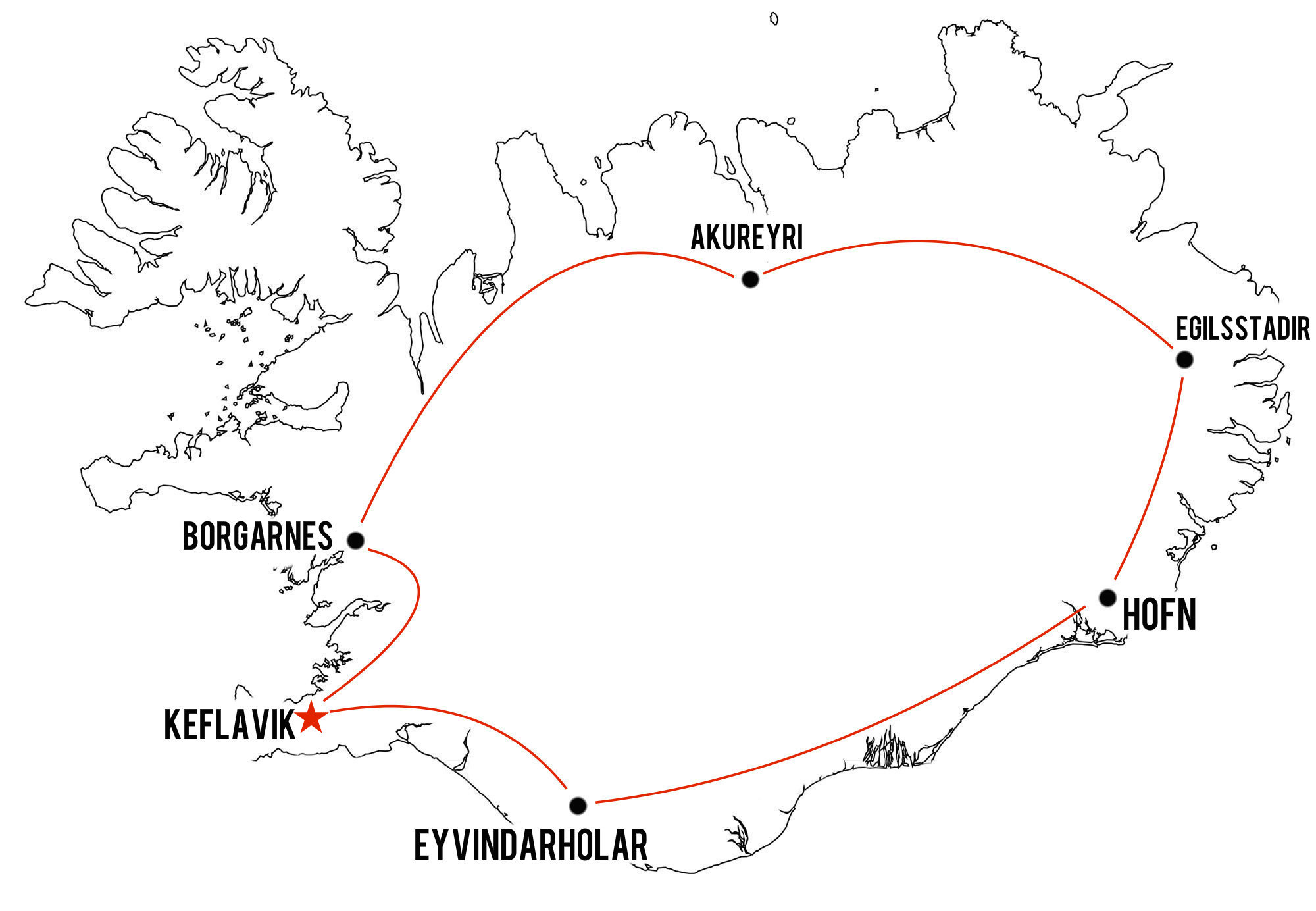 My mom and I traveled around the UK and Iceland back in September 2016. Here is our Iceland Itinerary!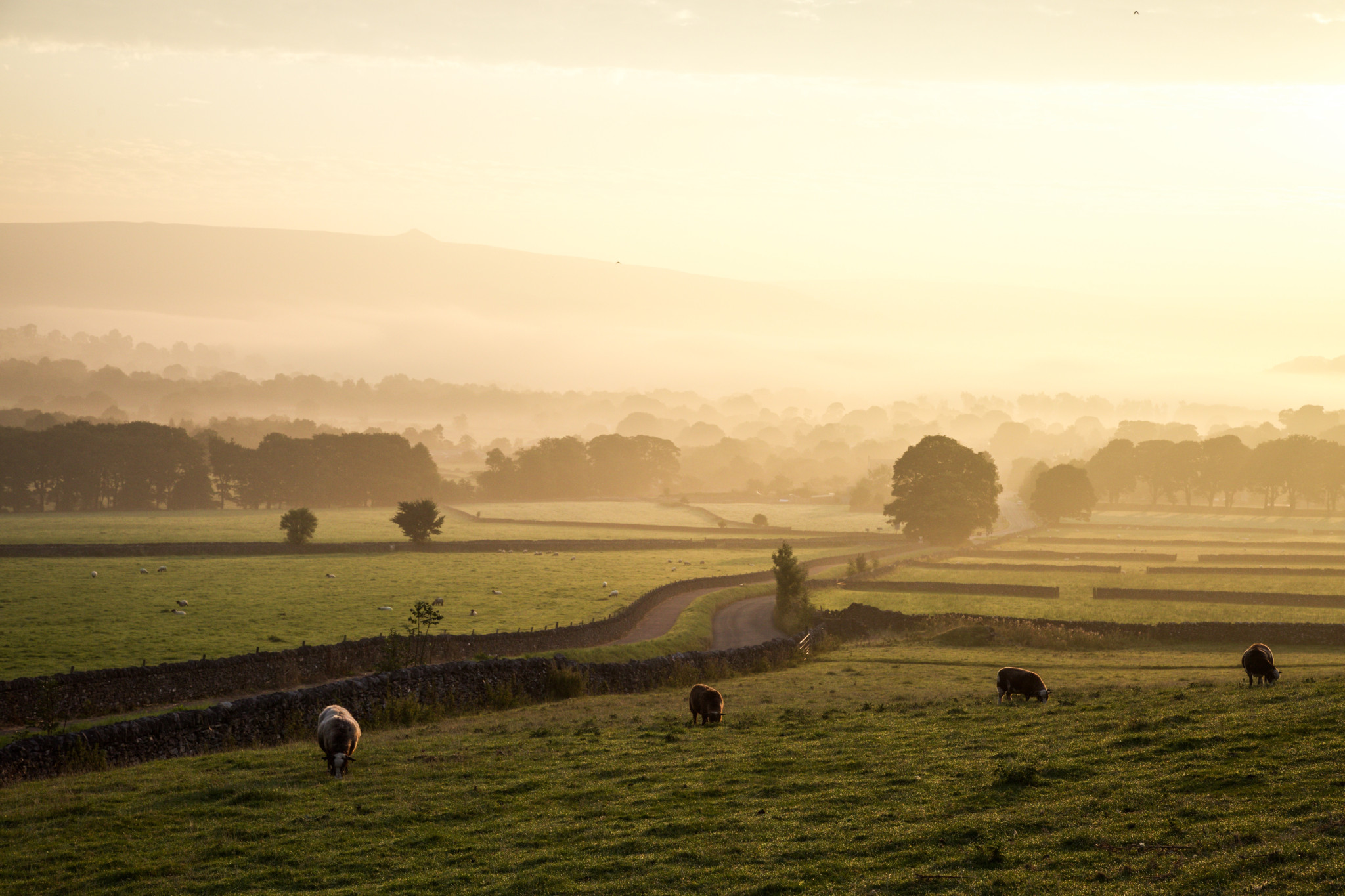 My mom and I traveled around the UK and Iceland back in September 2016. Here is our UK Itinerary!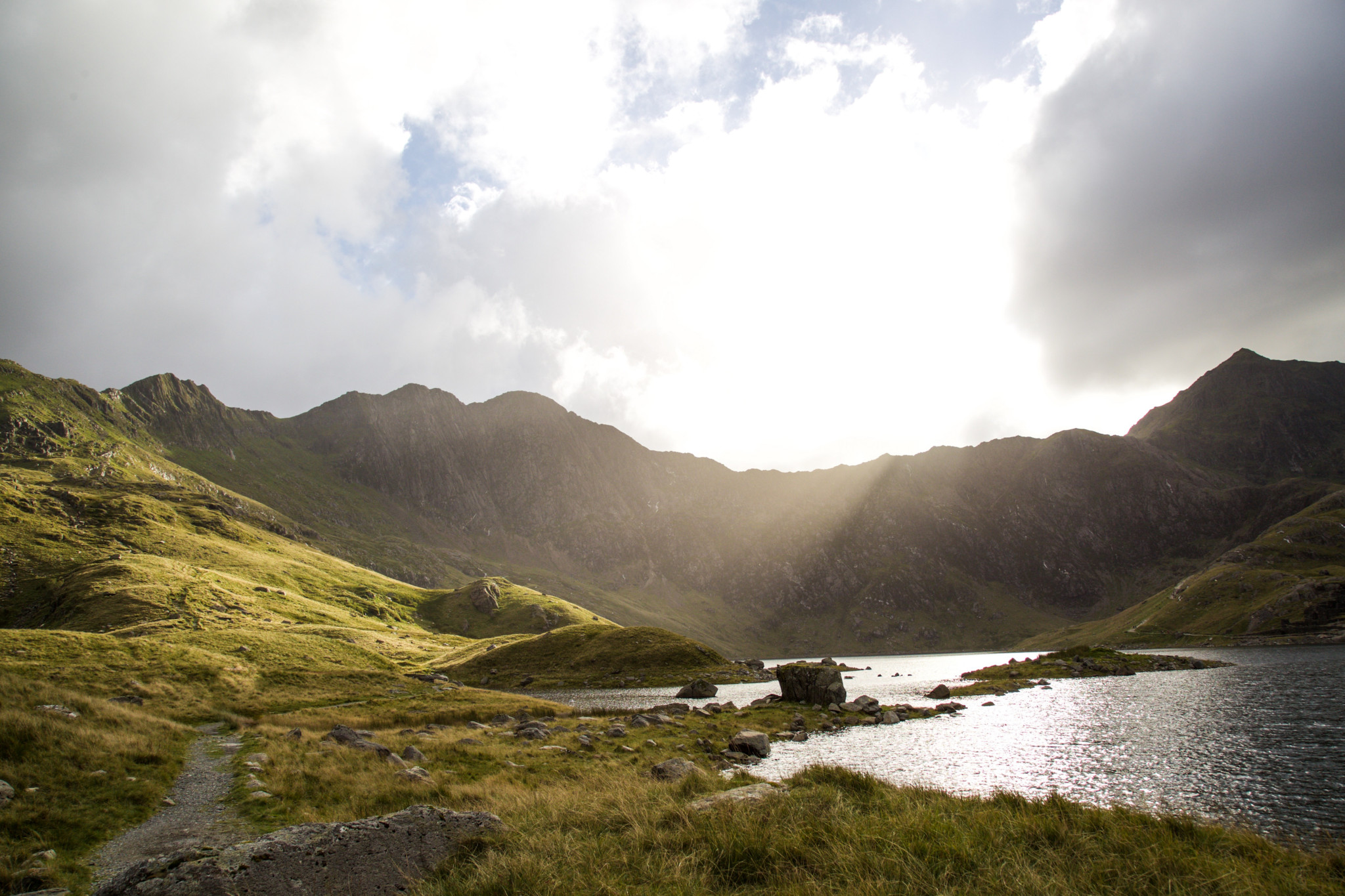 One of the biggest highlights from my trip to the UK was hiking Snowdonia. Here are a few photos from this awesome adventure!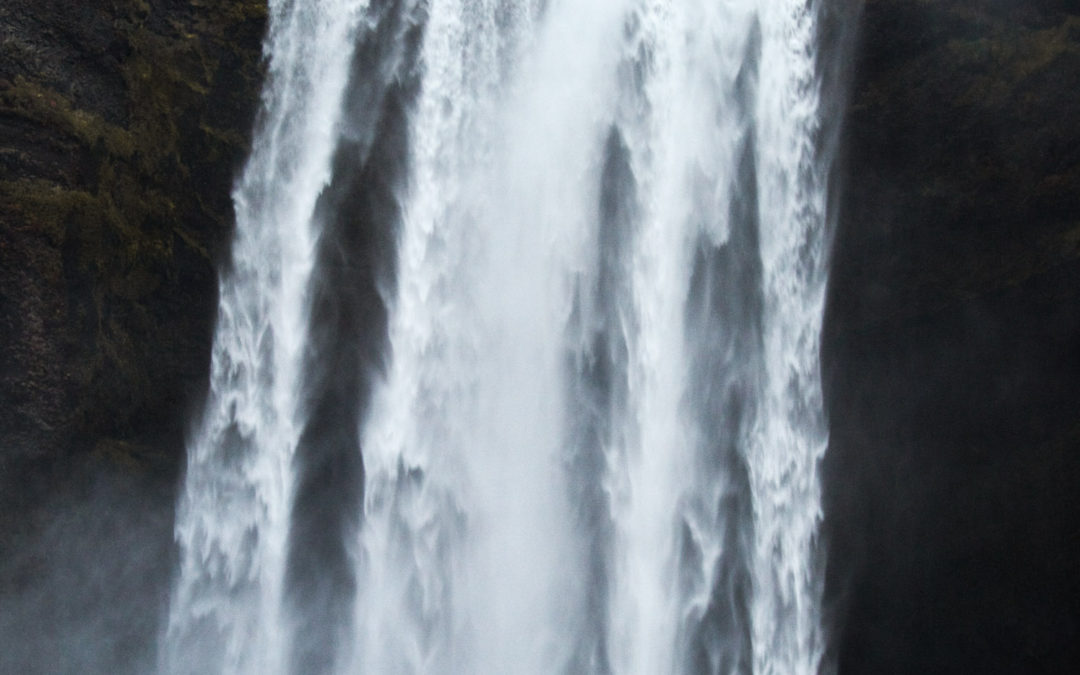 This was our itinerary for our 2016 trip to Iceland and the UK!